Toolshed: Prospect projections gone right
Preseason outlooks nailed Ohtani (the pitcher), Bieber, Kingery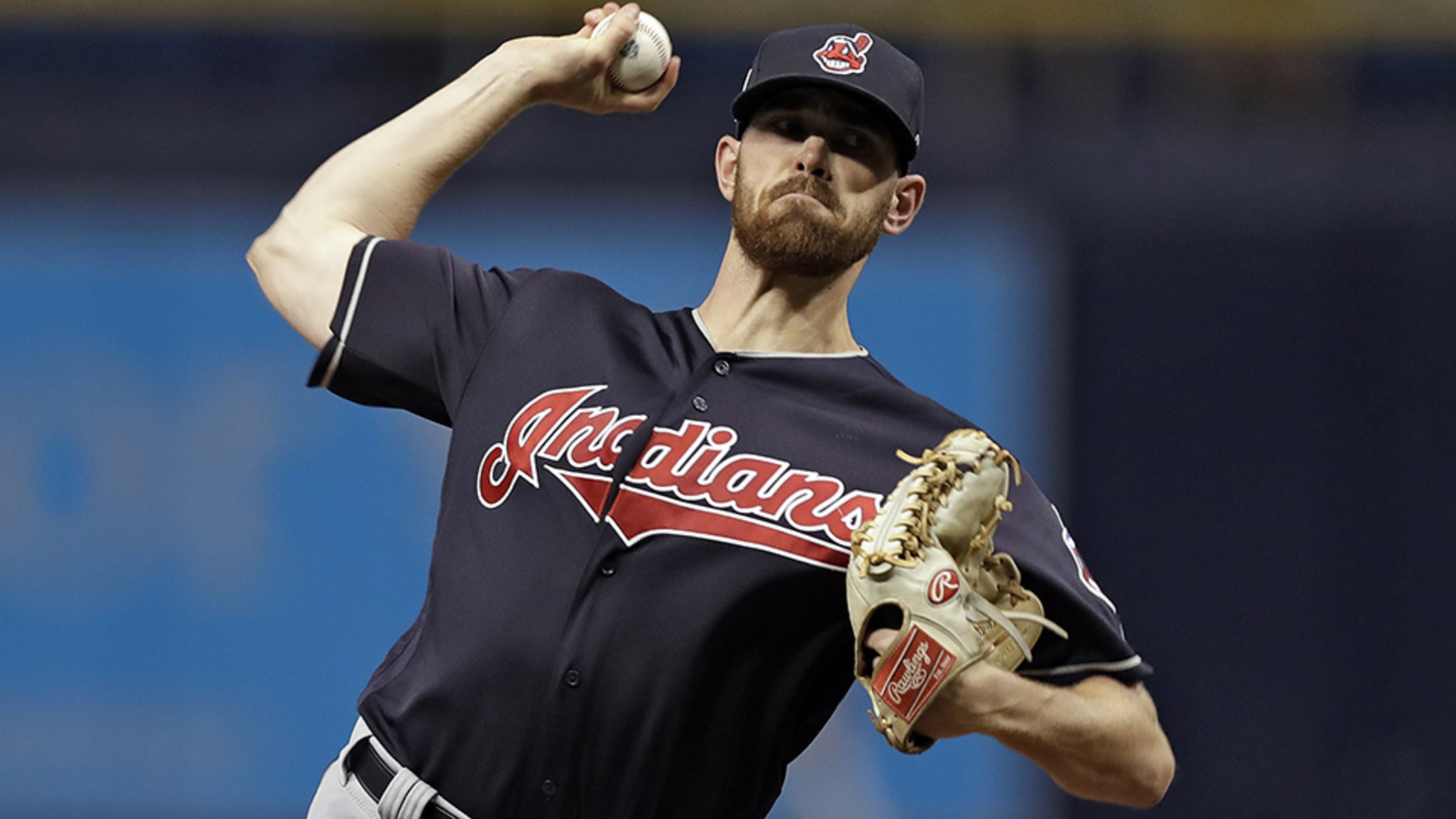 We used to have so many questions. Now, we have a lot of answers to work through.Back in January, MiLB.com used FanGraphs' Steamer600 projections to look at how some of the game's most prominent prospects were expected to perform over a full season. For this exercise, a full season was
Bauers gets first call to The Show
Rays tap No. 5 prospect after leading Triple-A Durham with 14 doubles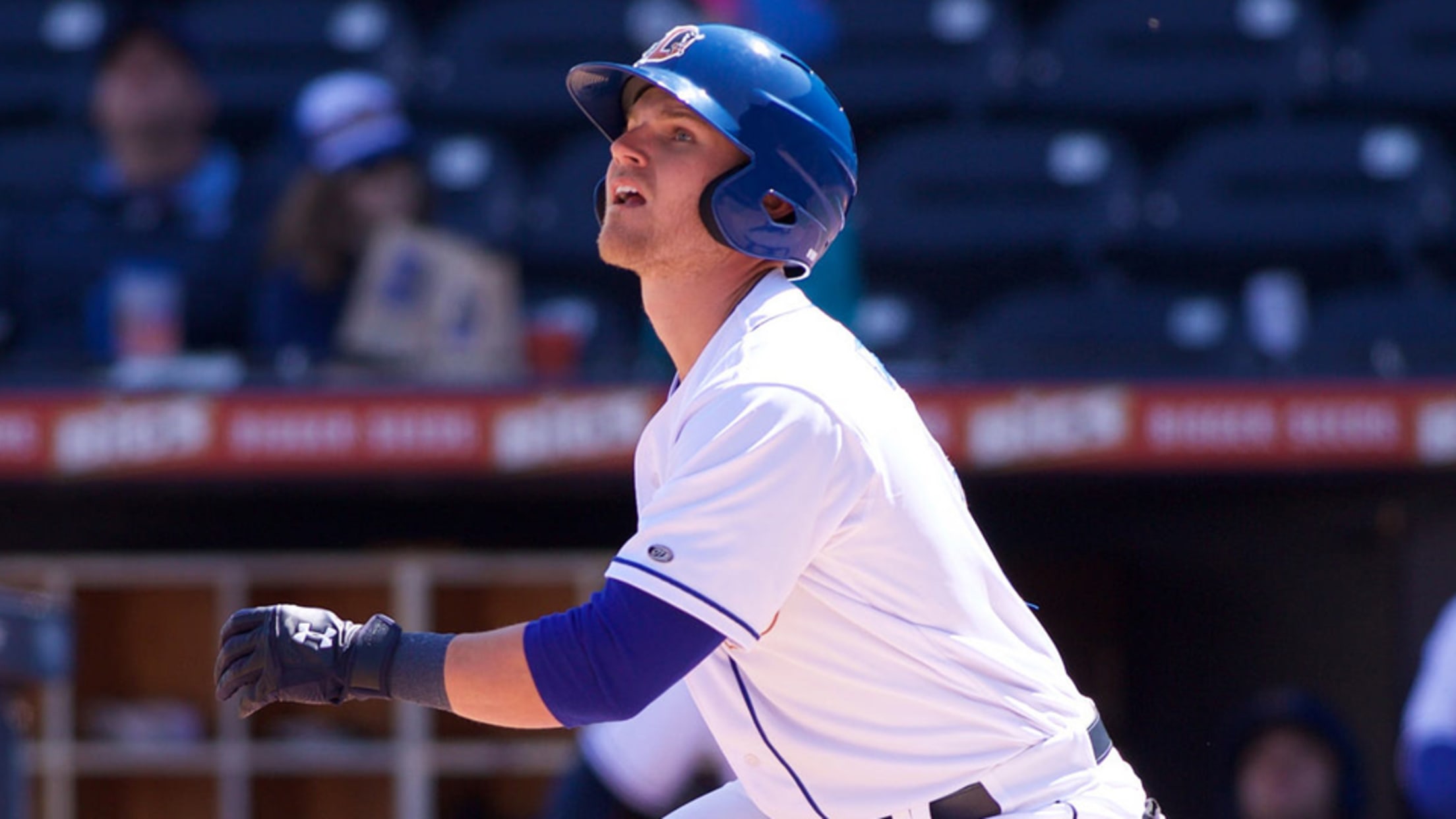 Last year in Jake Bauers' rookie Triple-A campaign, he thought a lot about being one call from the Majors. And it affected his numbers. But this season, he put the distractions aside. And what does he get for that? His first Major League callup. The Rays announced their No. 5 prospect
IL notes: Bauers ignoring distractions
Rays No. 5 prospect back for second season with Bulls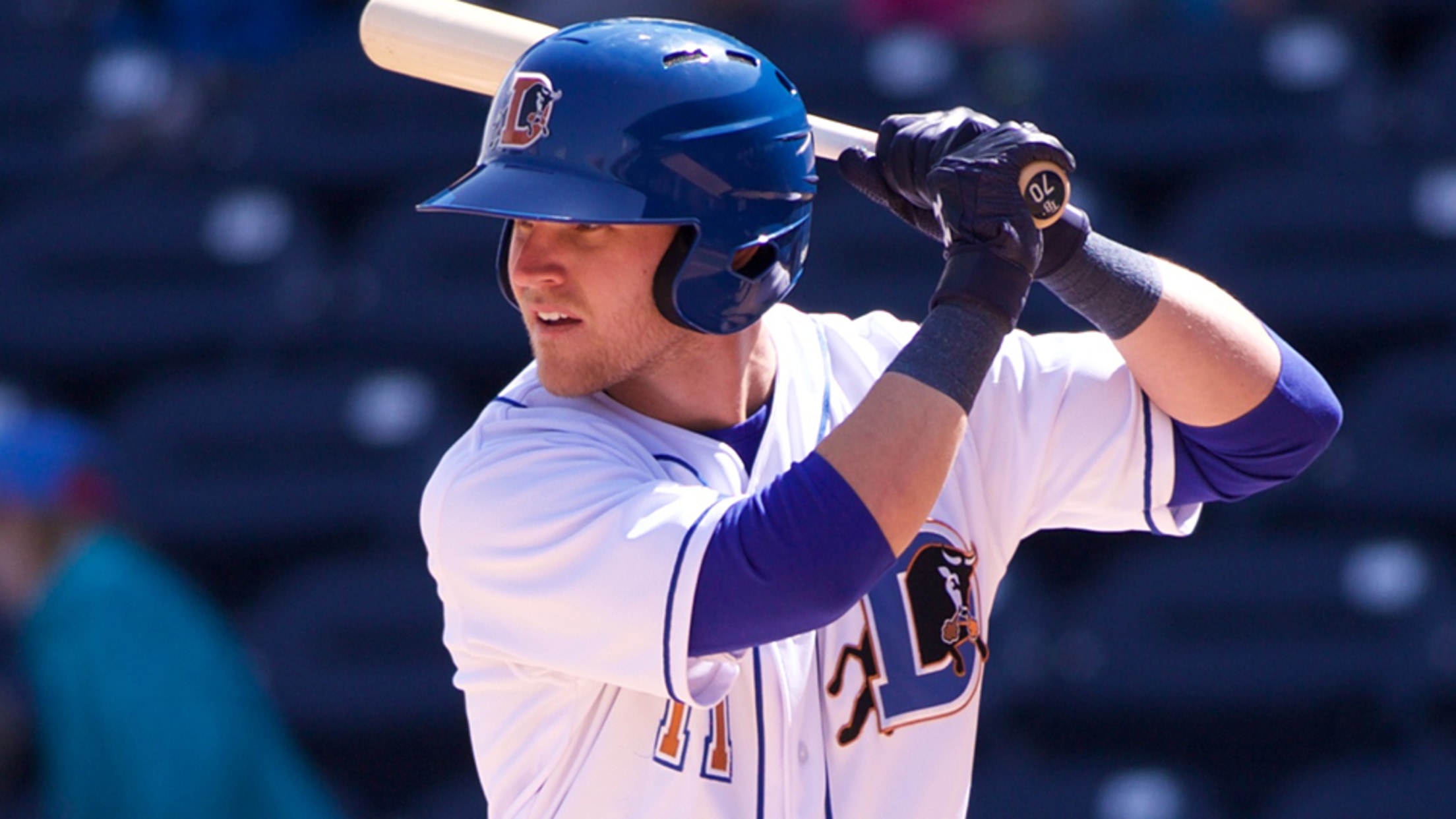 Jake Bauers had a good season with Durham in 2017.The left-handed-hitting first baseman batted .263 in 132 games, hammering 13 home runs and finishing second on the team with 63 RBIs. Despite being one of the youngest players in the International League, Bauers ranked second with 78 walks and led
Rays Prospect Primer: Two for 'The Show'
Adames, Bauers knocking on door; McKay stays on two-way path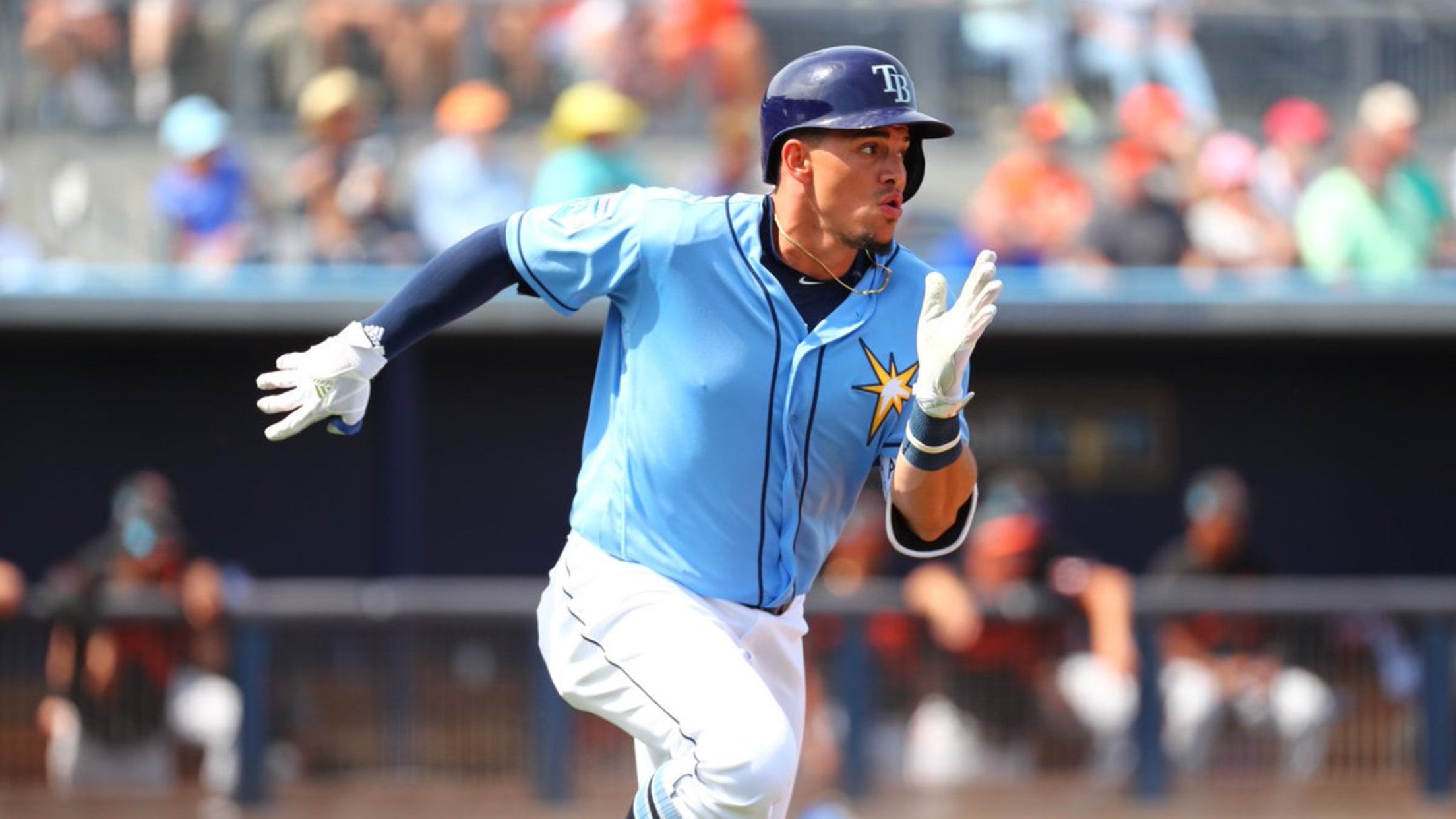 Some players are on the verge of stardom, others are entering a crucial phase of their development and still others are getting their first tastes of full-season ball. With the 2018 season approaching, MiLB.com takes a look at the most intriguing prospects from each MLB organization.Major League-ready: Willy Adames, SSAdames
Adames, Arroyo, Bauers among Rays cuts
Trio of Tampa Bay Top-100 prospects sent to Minor League camp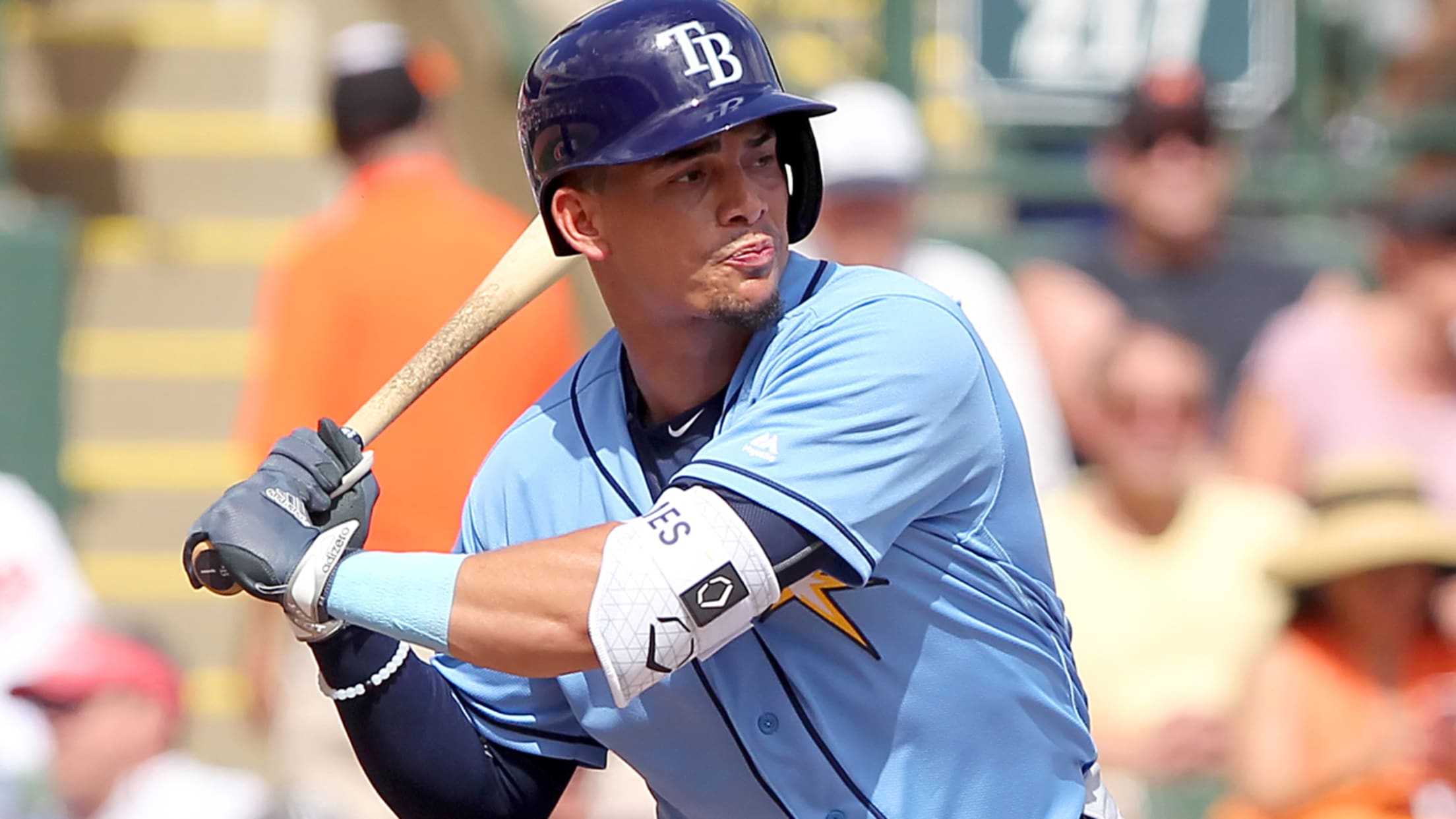 The Durham Bulls won their first Triple-A championship in eight years last September, and it looks like they'll be starting 2018 with even more talent than a year ago.Tampa Bay sent seven players to Minor League camp on Sunday, including MLB.com's No. 22 overall prospect, shortstop Willy Adames , 64th-ranked Jake
Honeywell, Adames worthy anchors for Rays
Top two prospects helped Durham win Triple-A championship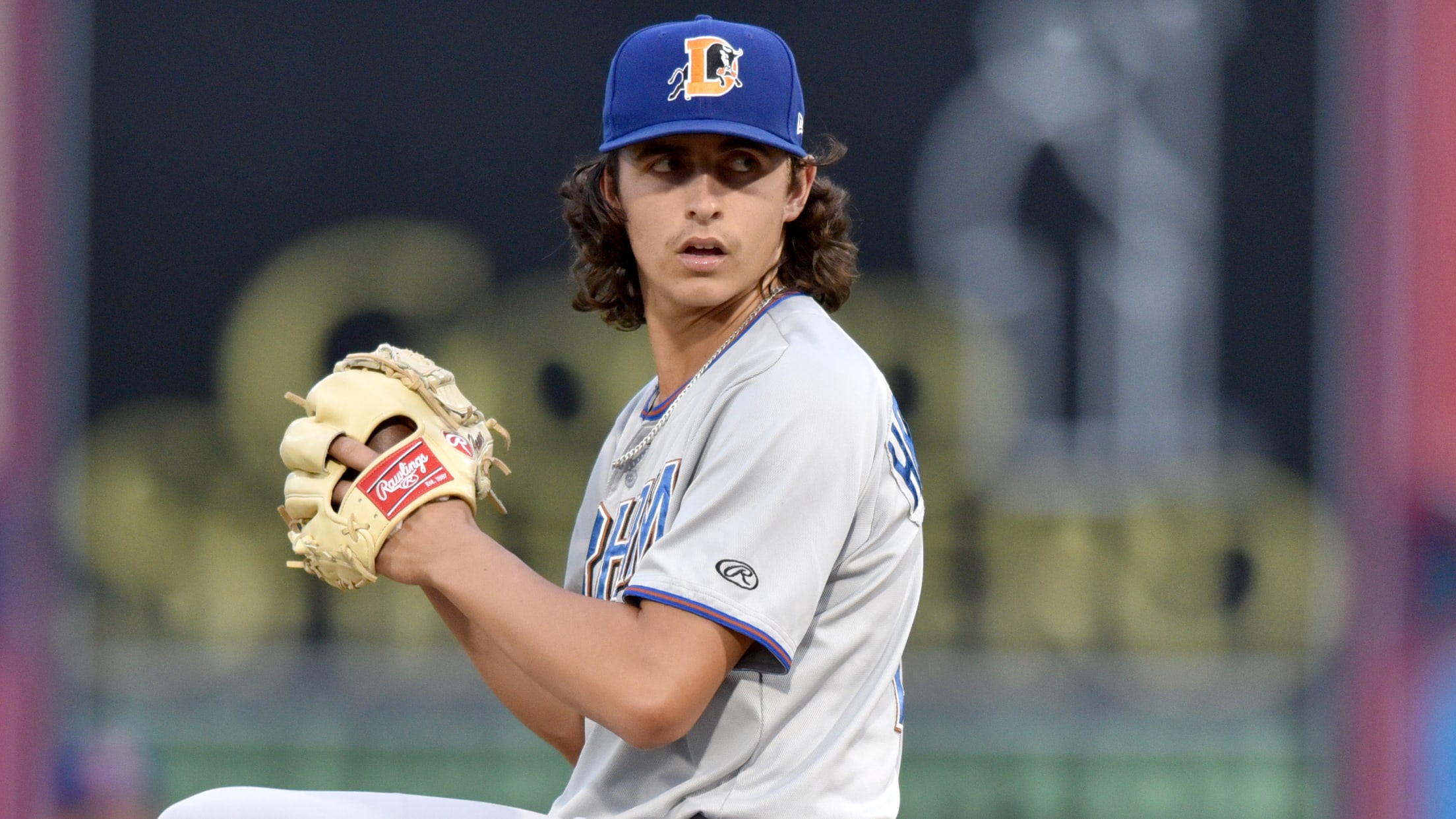 This offseason, MiLB.com is taking a look at the most outstanding campaigns by players in each system across Minor League Baseball and honoring the players -- regardless of age or prospect status -- who had the best seasons in their organization.Life as a small-market club isn't easy. While teams with
Toolshed: Players of the 2017 postseason
Bulls' Bauers, Redbirds' O'Neill highlight clutch playoff performers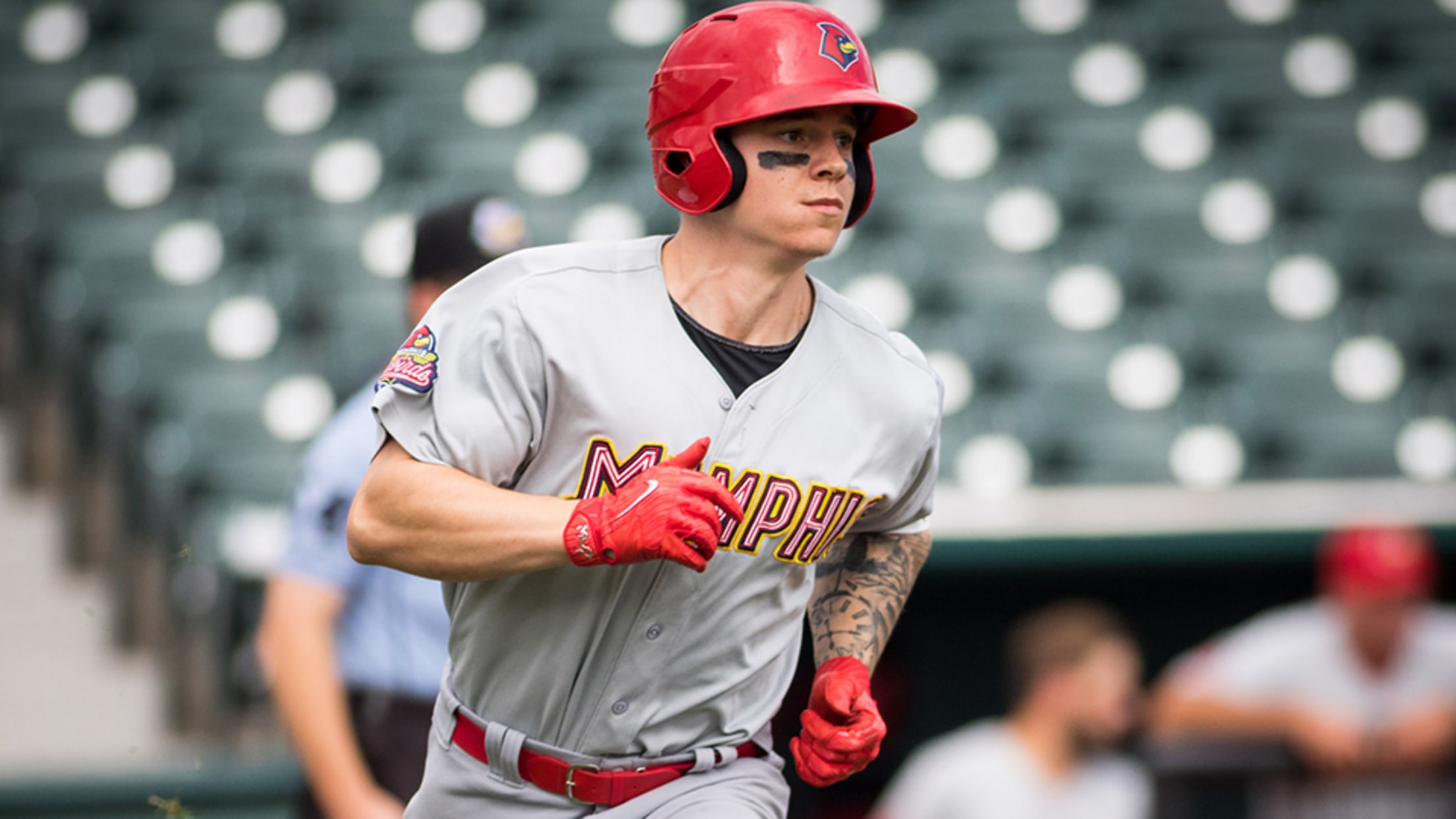 It certainly proved to be an interesting set of Minor League playoffs over the past couple weeks. Hurricane Irma grabbed the biggest headlines by causing the cancellation of the Southern, Carolina and Florida State League Finals, forcing all three circuits to crown co-champions. But that aside, 17 Minor League clubs
The Show Before the Show: Episode 128
Revisiting preseason predictions; Bauer talks before Triple-A title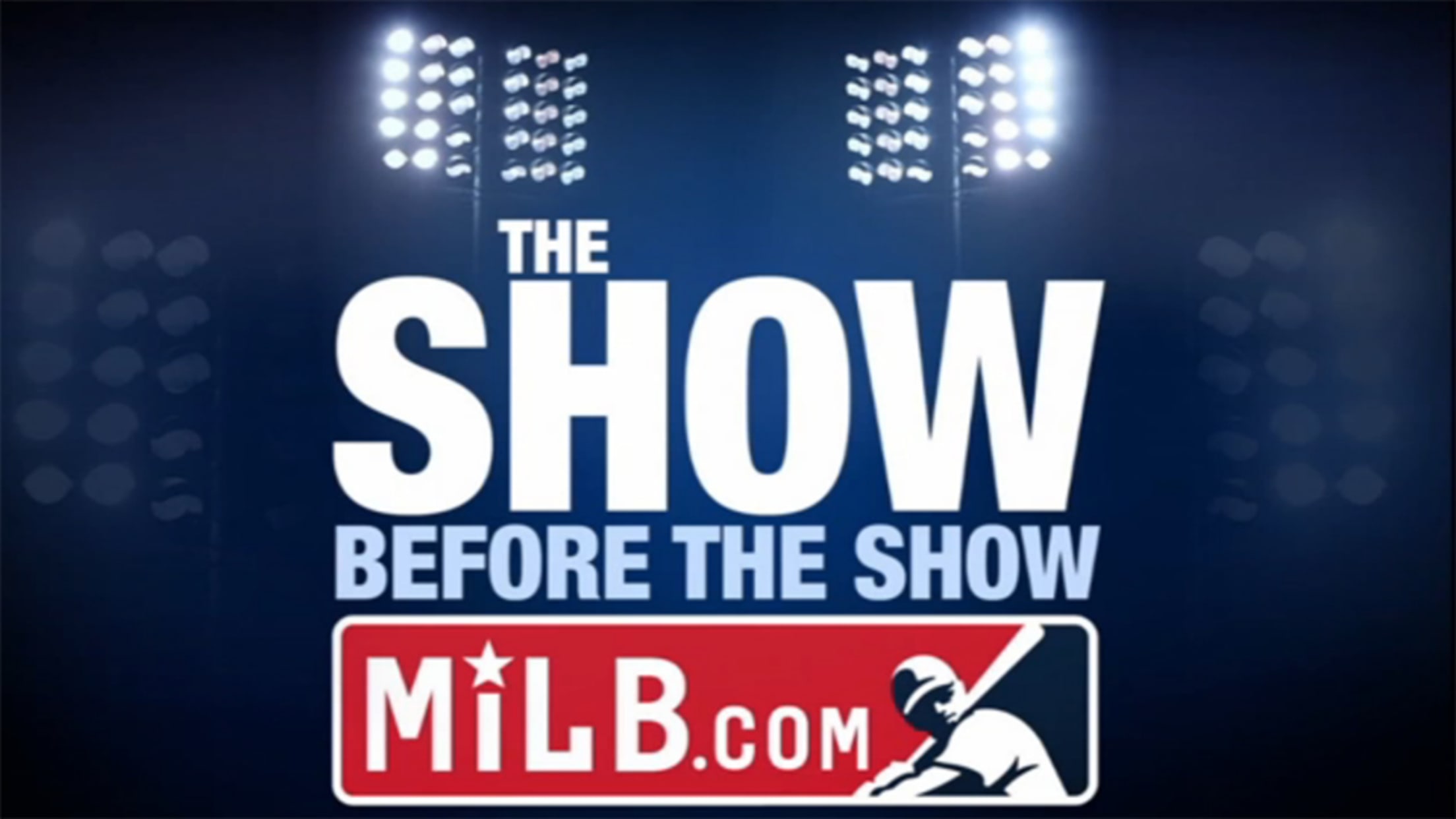 Check out the latest episode of The Show Before the Show, MiLB.com's official podcast. A segment rundown is listed below, in case you want to skip to a particular section. Like the podcast? Subscribe, rate and review The Show Before the Show on iTunes. The podcast is also available via
Toolshed: Bulls' title a season-long process
Rays' patience with prospects results in Triple-A ring for Durham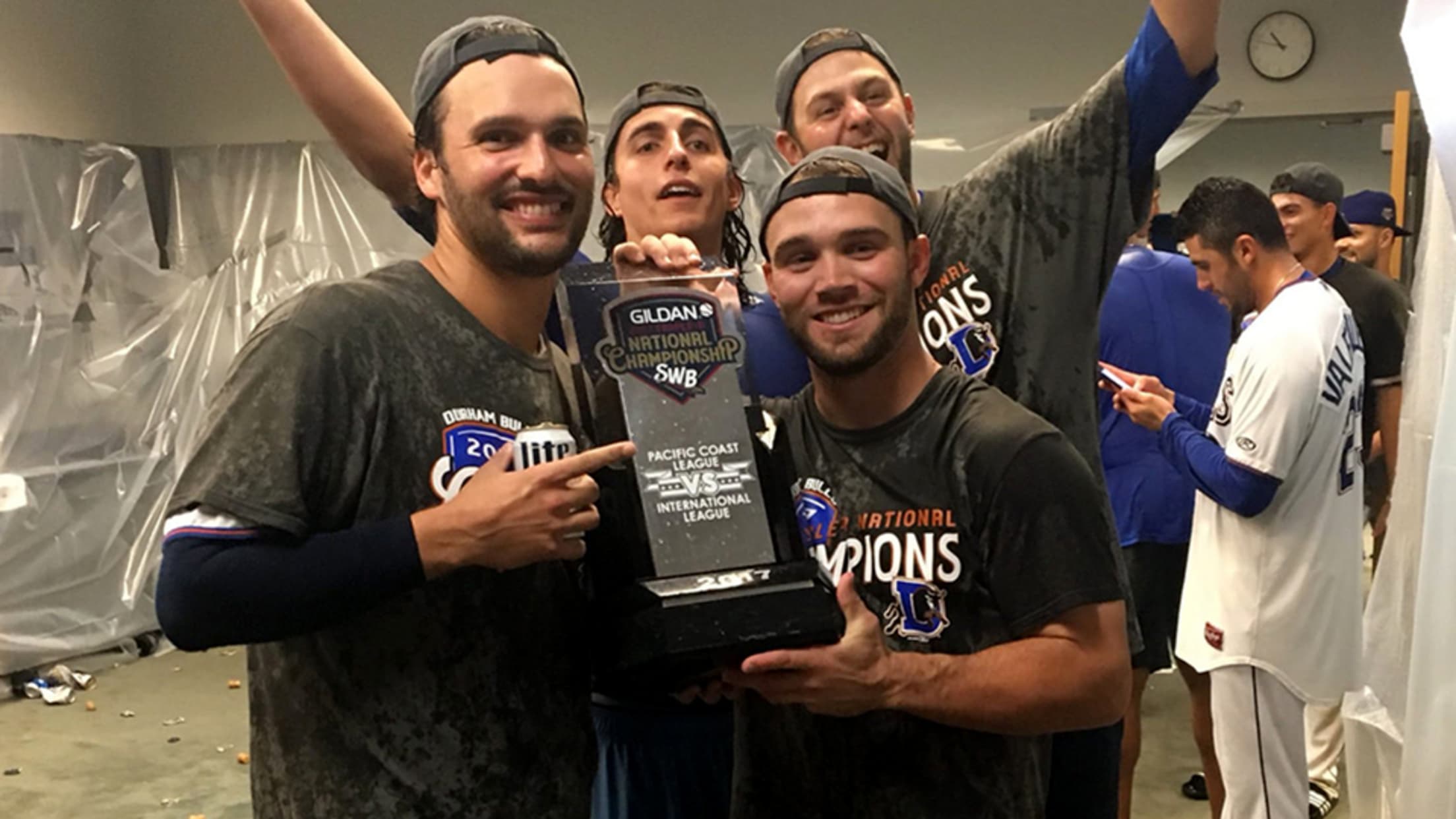 MOOSIC, Pa. -- Tuesday's Triple-A National Championship was a tale of two roster constructions.Memphis, a club that survived a bevy of Major League promotions and big trades by the Cardinals to win a level-best 91 games and a Pacific Coast League title, started three players last night who were with
International League Finals preview
RailRiders back to defend Governors' Cup against Bulls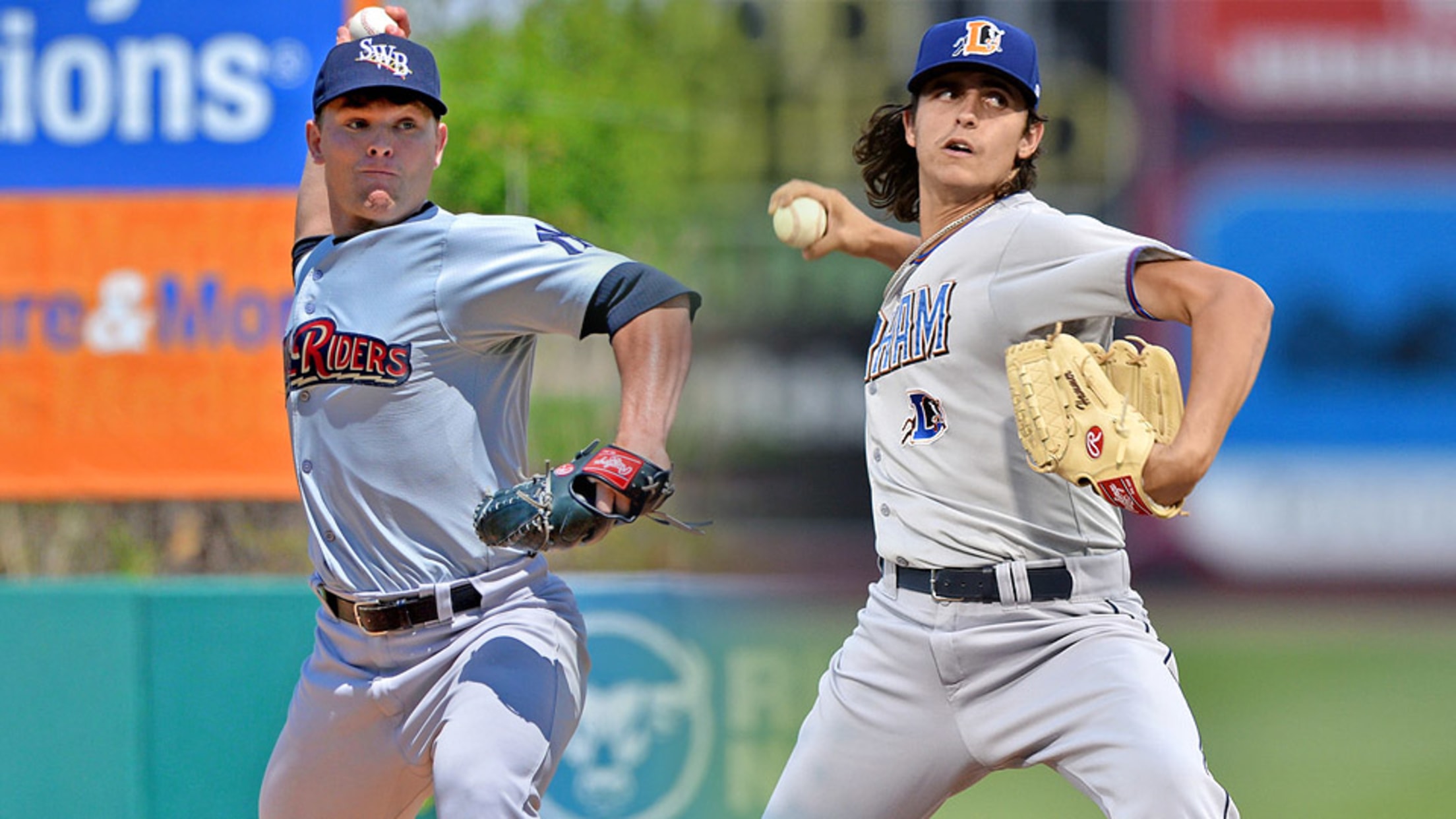 A year later, the RailRiders are back in a familiar position.The Yankees' top affiliate claimed the International League's North Division again this summer before advancing Sunday to the Governors' Cup Finals, where they'll meet the Durham Bulls. Scranton/Wilkes-Barre is not only the defending IL champs -- it's also the reigning
Balanced Bulls win Game 1 in IL playoffs
Rays prospects Adames, Bauers combine for four hits, four runs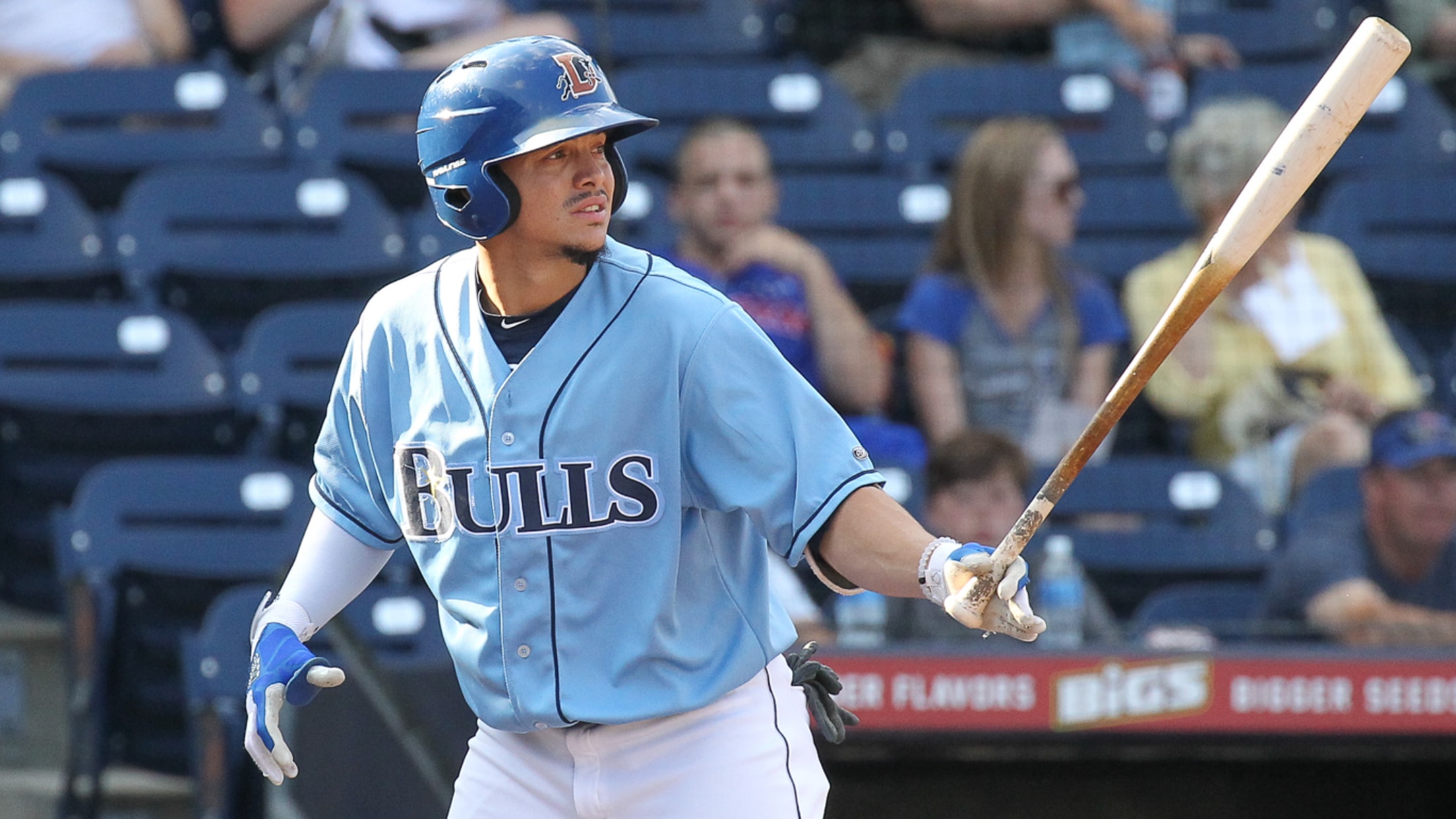 Durham's Game 1 win over Indianapolis in the International League semifinals served as a microcosm for its regular season. Rays No. 2 prospectWilly Adames and No. 5 prospect Jake Bauers led a balanced attack, while No. 23 prospect Ryan Yarbrough turned in a quality start as the Bulls defeated the Indians,
Strikeout-happy Bulls clinch IL South Division
Rays affiliate sets Minor League single-season punchout record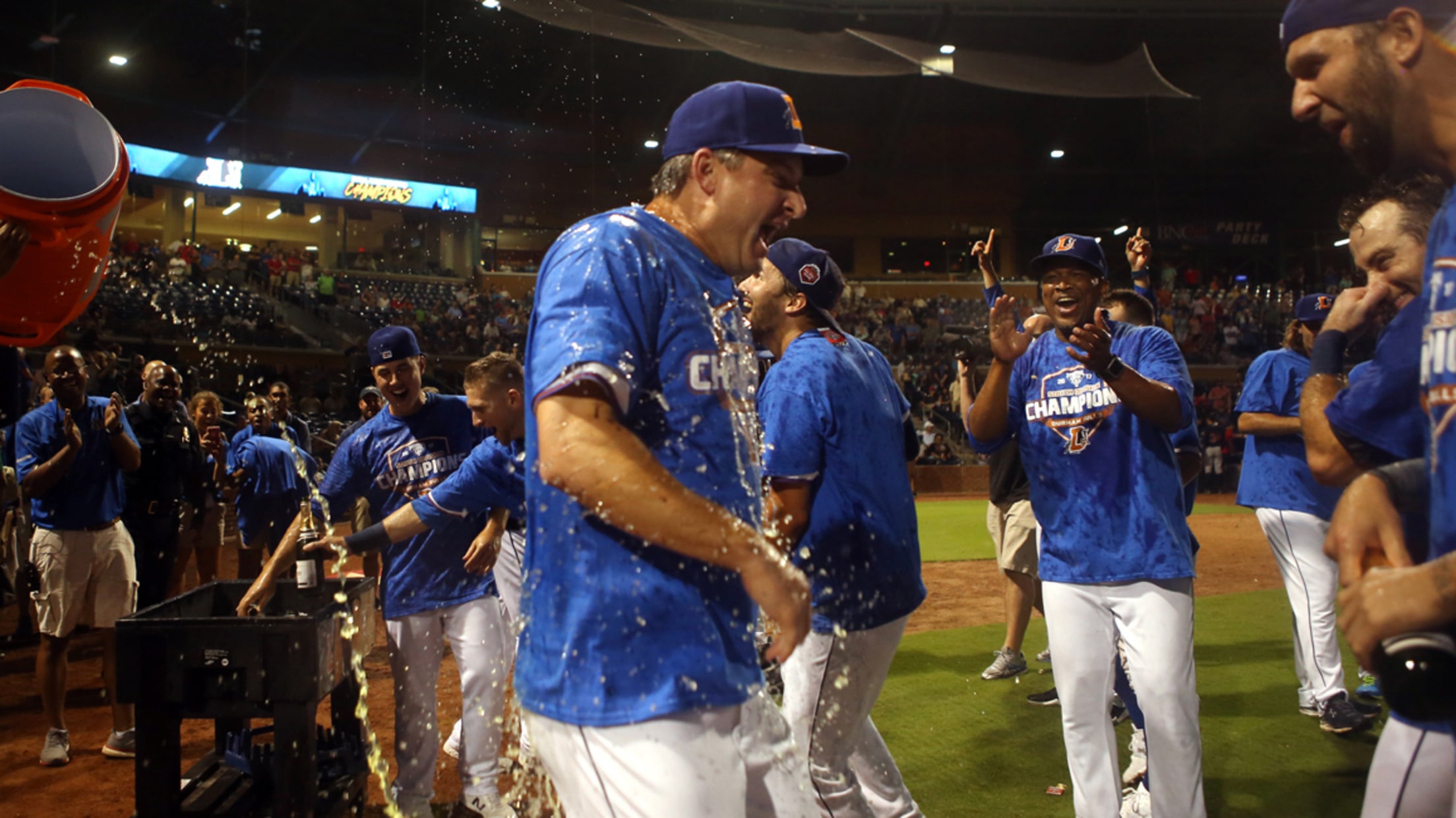 Triple-A Durham clinched its division, perhaps appropriately, with a strikeout.The top Rays affiliate wrapped up the International League South Division with a 3-2 comeback victory over Gwinnett on Thursday at Durham Bulls Athletic Park. The title was the Bulls' first since 2014 and 13th in 20 seasons as a Triple-A
Bauers comes up big in Bulls clincher
Rays No. 5 prospect homers and doubles
Rays No. 2 prospect Willy Adames handed the Bulls an early 1-0 lead with an RBI single in the first. Patrick Leonard padded the early lead with a two-run jack two batters later. It was the 11th longball of the season for the 24-year-old third baseman.Adames has made 118 appearances
Bulls' Bauers breaks out on four-hit night
Rays No. 5 prospect doubles twice and drives in two runs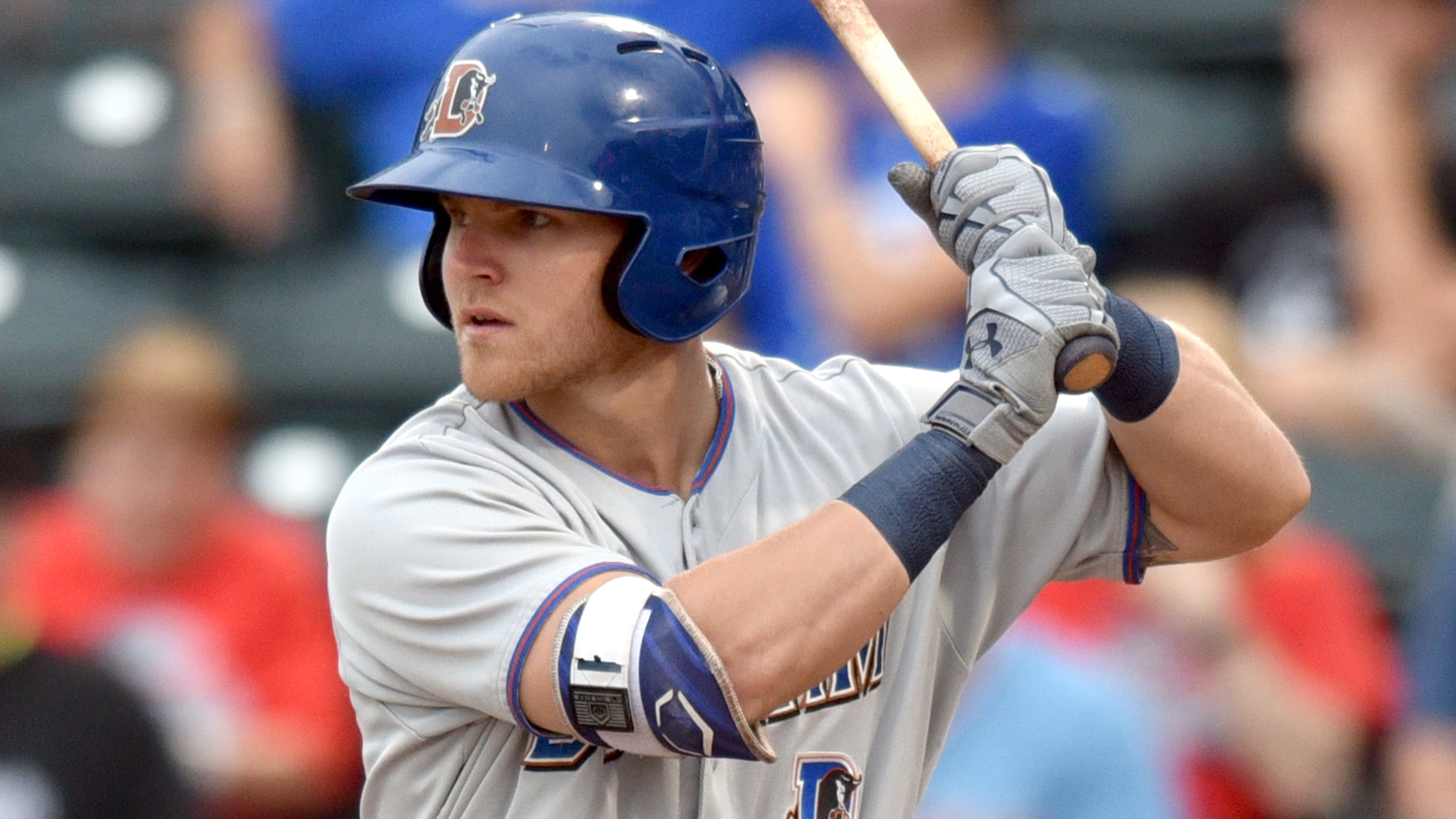 The last time Jake Bauers encountered a rough patch at the plate, he busted out for four hits in Norfolk.He followed the same script on Friday night to stop a similar slump.The Rays' No. 5 prospect went 4-for-5 with two doubles and two RBIs as Triple-A Durham fell to the
Bulls' Bauers busts slump with four hits
Tampa Bay's No. 4 prospect breaks out of 2-for-17 slide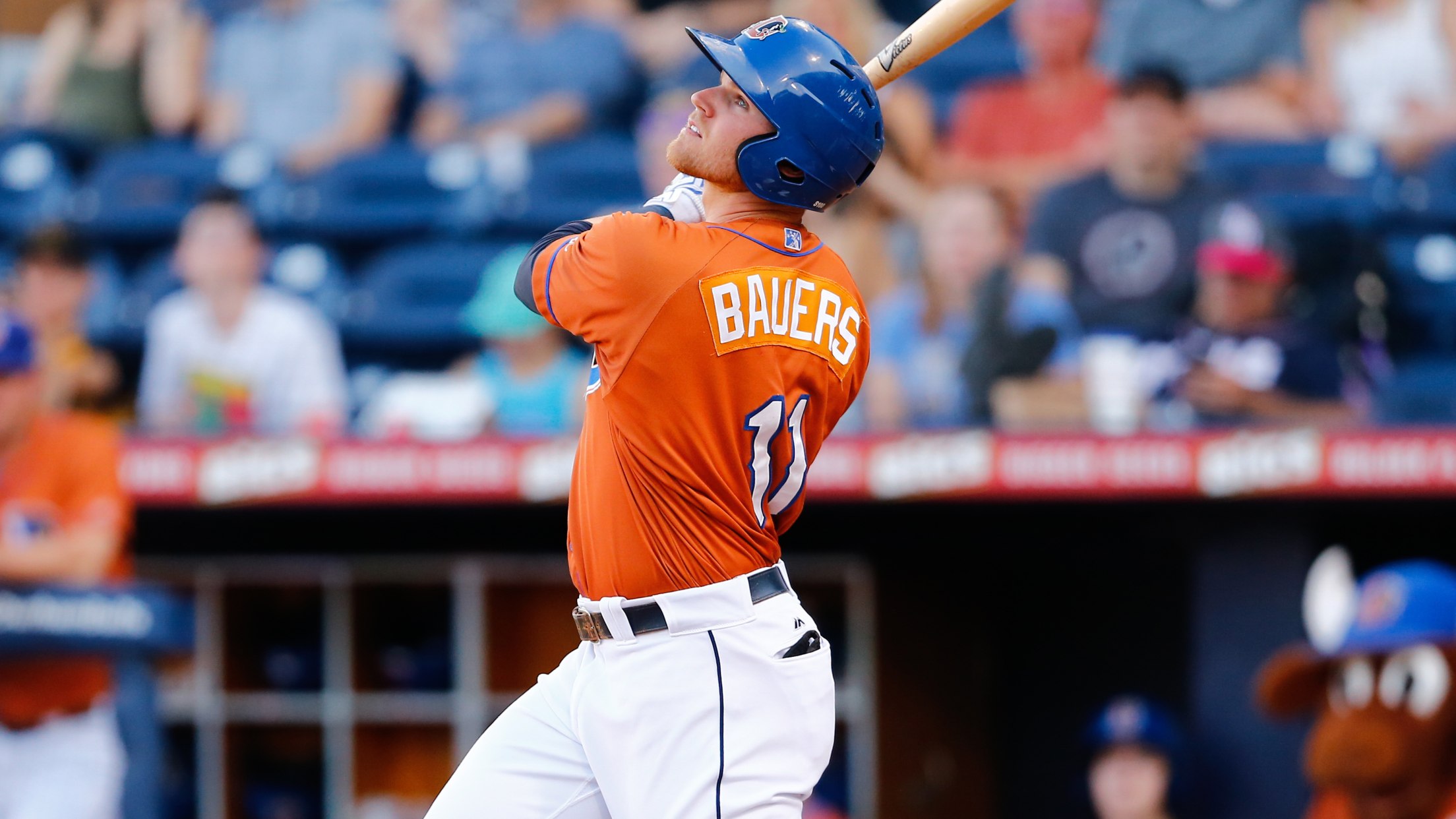 Before joining the Tampa Bay organization in a trade, Jake Bauers remembers a lesson learned in the Midwest League in 2014 when the opposition put on a drastic infield shift against him. "I tried to change my approach up there and maybe bunt or try and slap the ball the other
Prospect Roundup: Games of May 14
Marlins' Garrett impresses in second start; Rays' Bauers heats up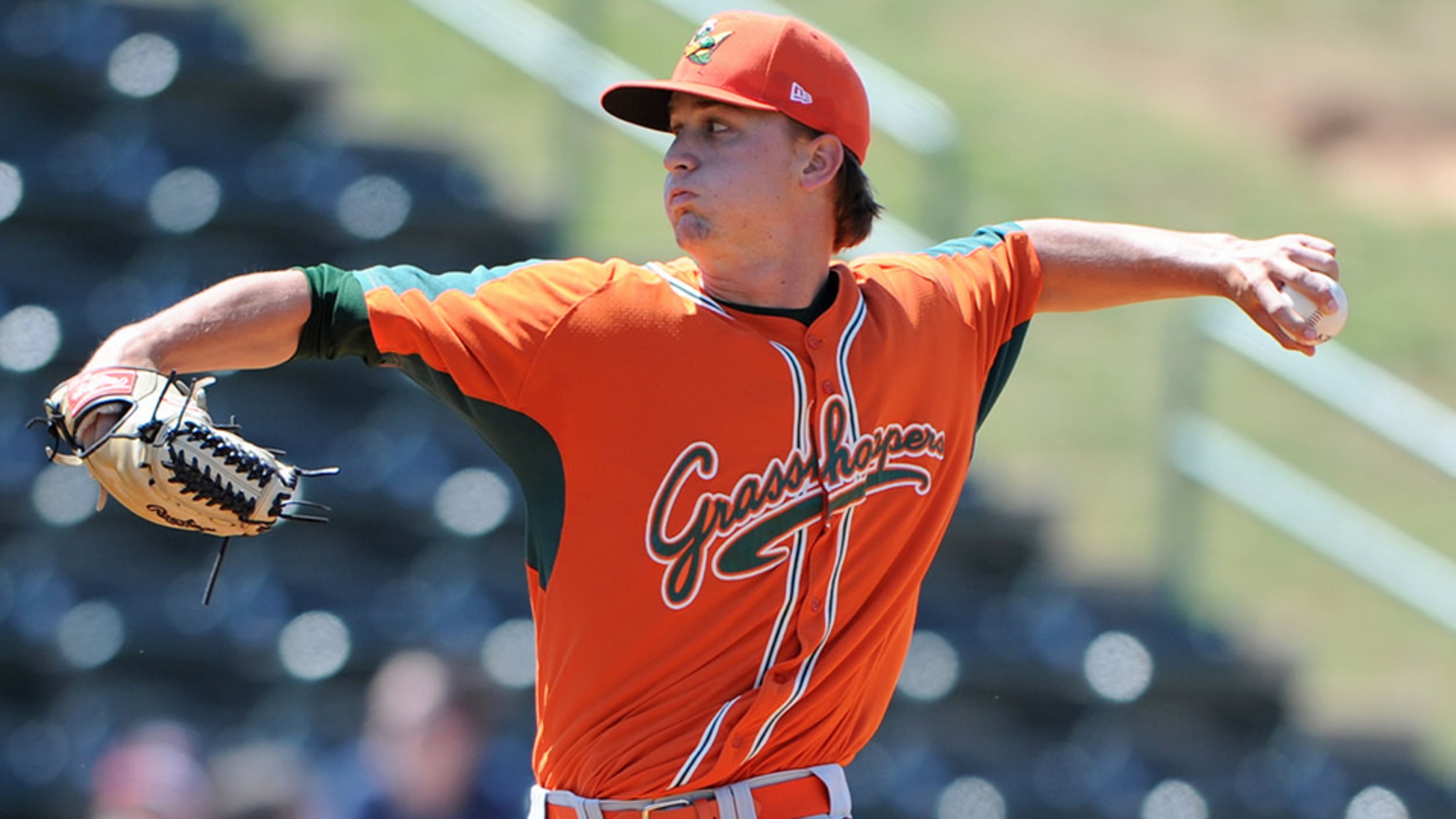 Rays OF/1B Jake Bauers, Triple-A Durham: 3-for-5, HR, 2 RBI, 2 R -- Patience has been key for the Rays' No. 4 prospect -- who entered Triple-A at just 21 years old and hit .229 with a .619 OPS in 21 April games -- and it's starting to show at
Bulls' Bauers hits first Triple-A homer
No. 4 Rays prospect has reached base in nine of first 10 games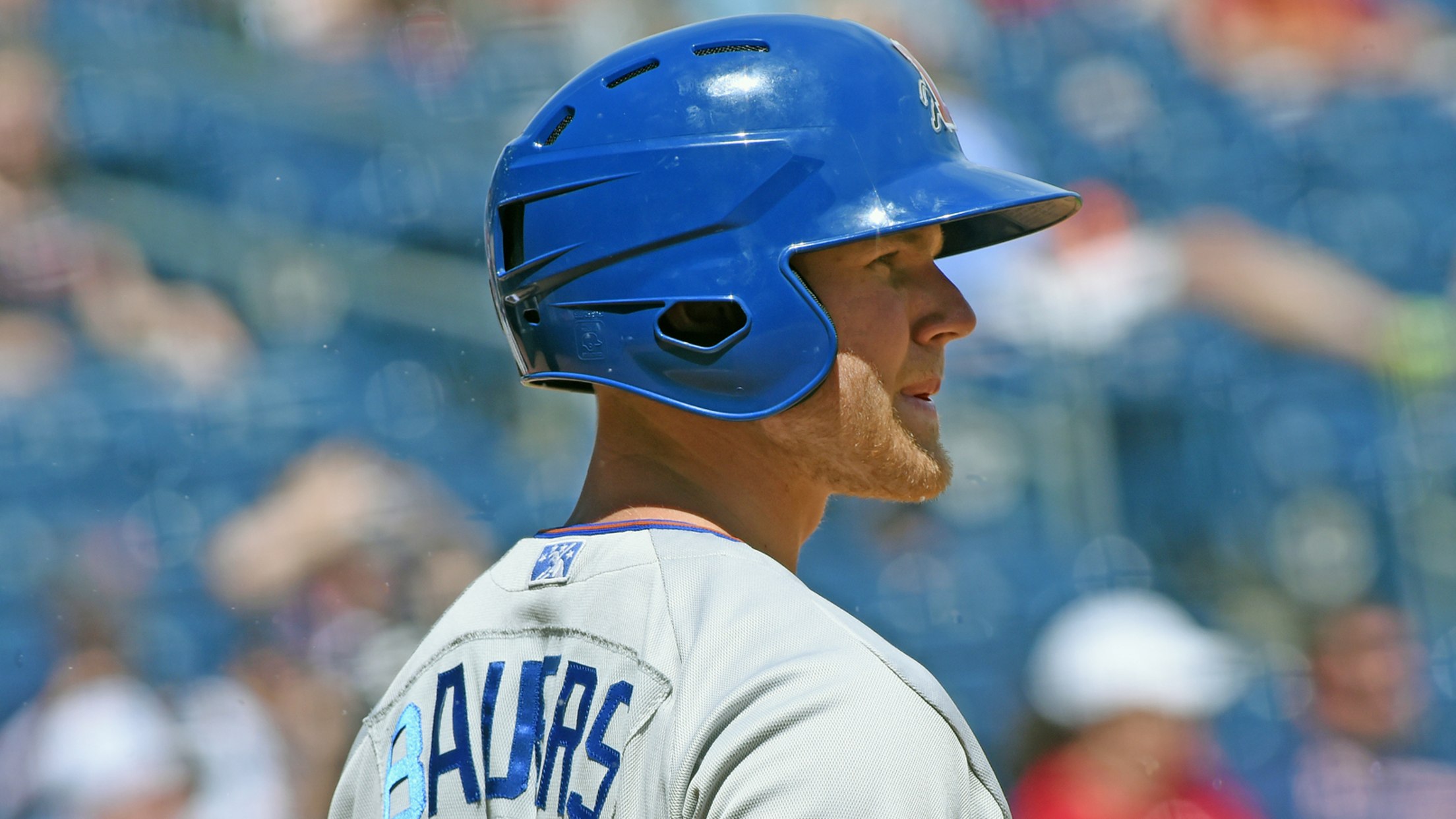 Tampa Bay's top prospects are finding their power strokes.One day after top-ranked Rays prospectWilly Adames hit his first Triple-A homer, No. 4 prospect Jake Bauers followed suit and belted a two-run shot on Sunday in Durham's 7-5 loss to Gwinnett at Durham Bulls Athletic Park.
Braves Rally Last to Sweep Bulls
Durham scores three in the seventh to tie; Gwinnett wins with two in the ninth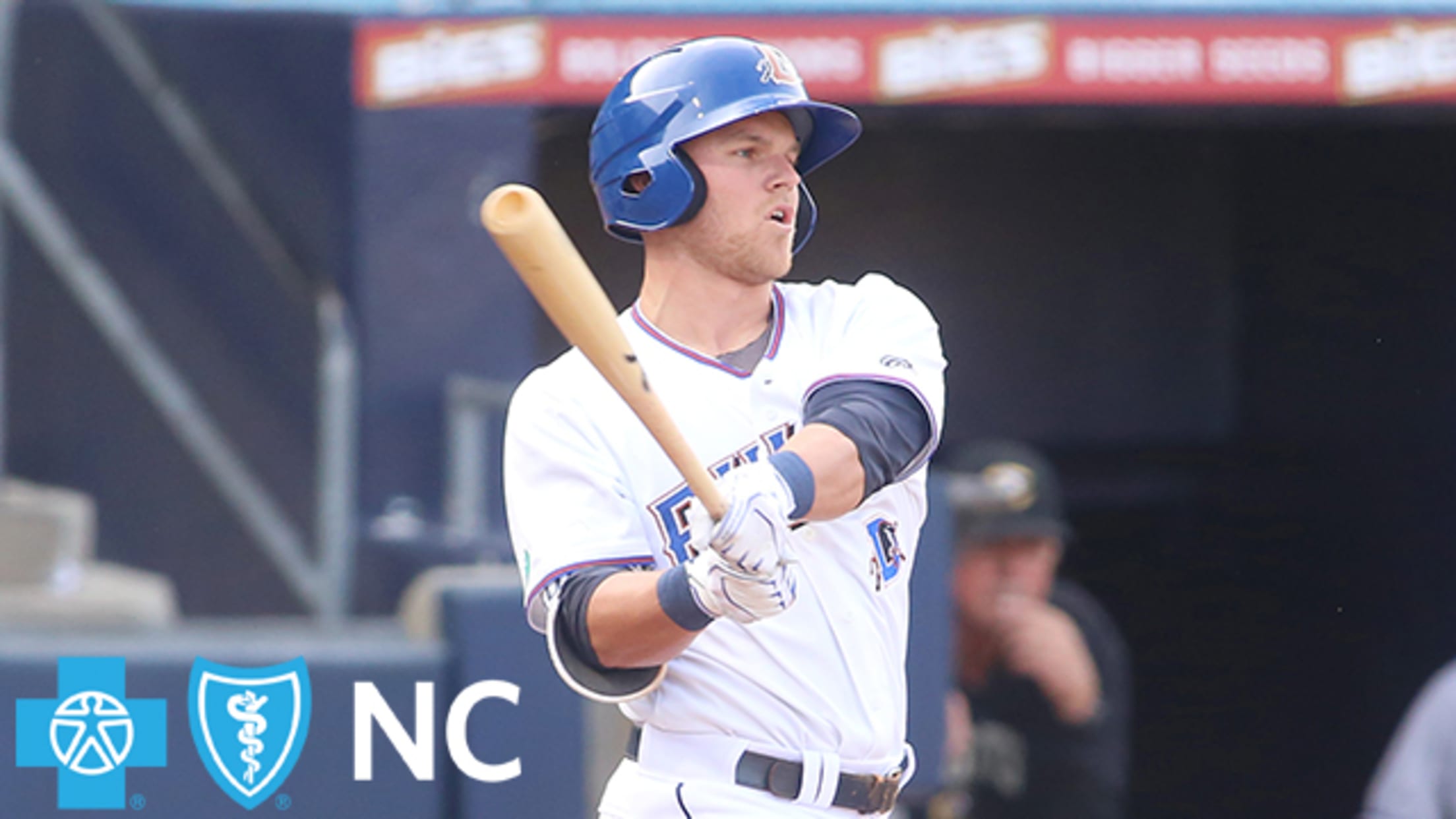 Hoffman, Bauers heading back to Minors
Cubs' Candelario also sent down with Rockies righty, Rays prospect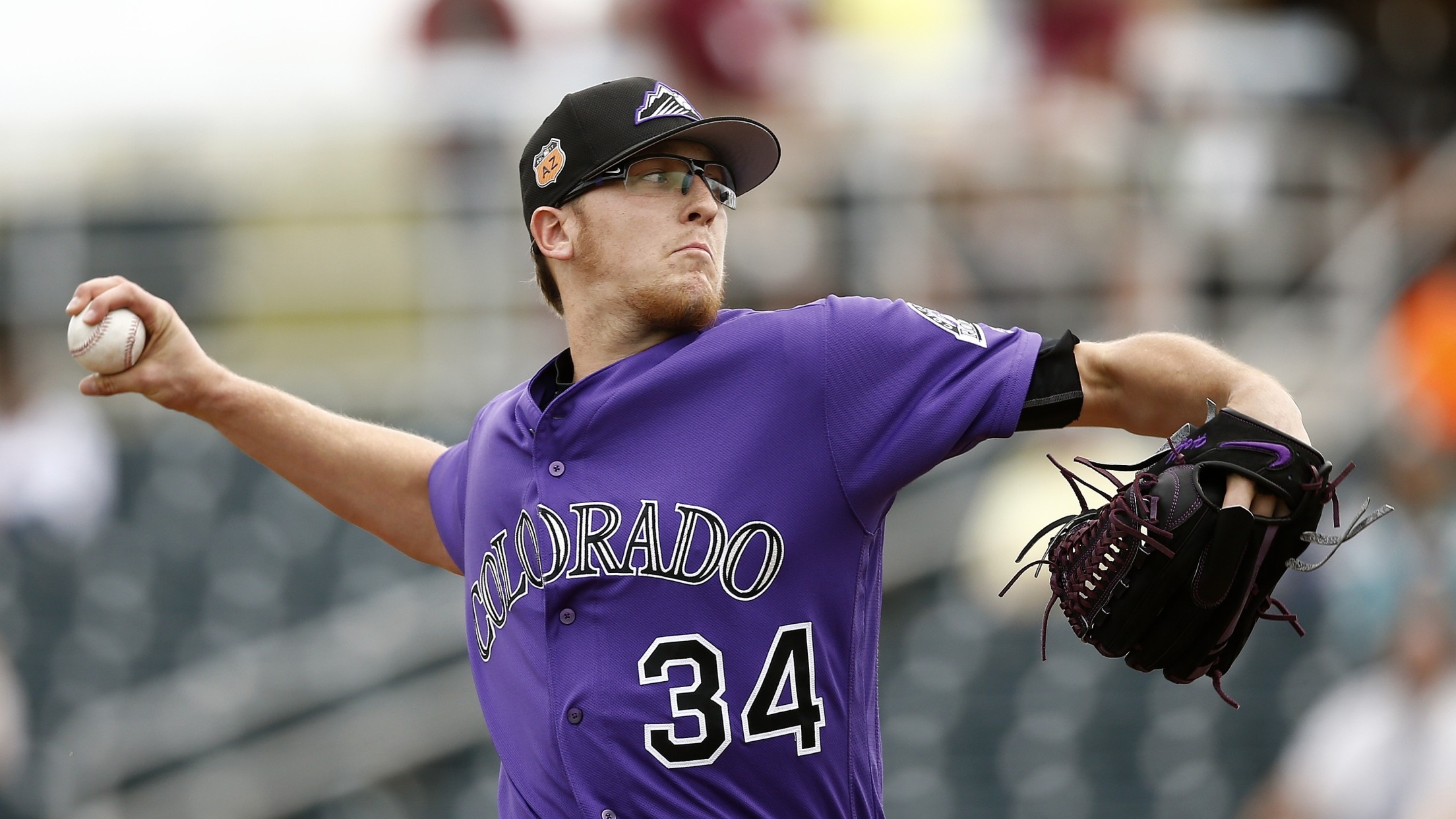 Reassignment Week in Spring Training hit the "R" portion of the schedule Thursday with the Rockies and Rays moving Top-100 prospects back to the Minors.The Rockies optioned No. 44 overall prospect Jeff Hoffman to Triple-A Albuquerque while the Rays reassigned No. 76 prospect Jake Bauers to Minor League camp.
Moncada keeps on raking for White Sox
No. 2 overall prospect strokes third homer, plates four on 3-for-5 day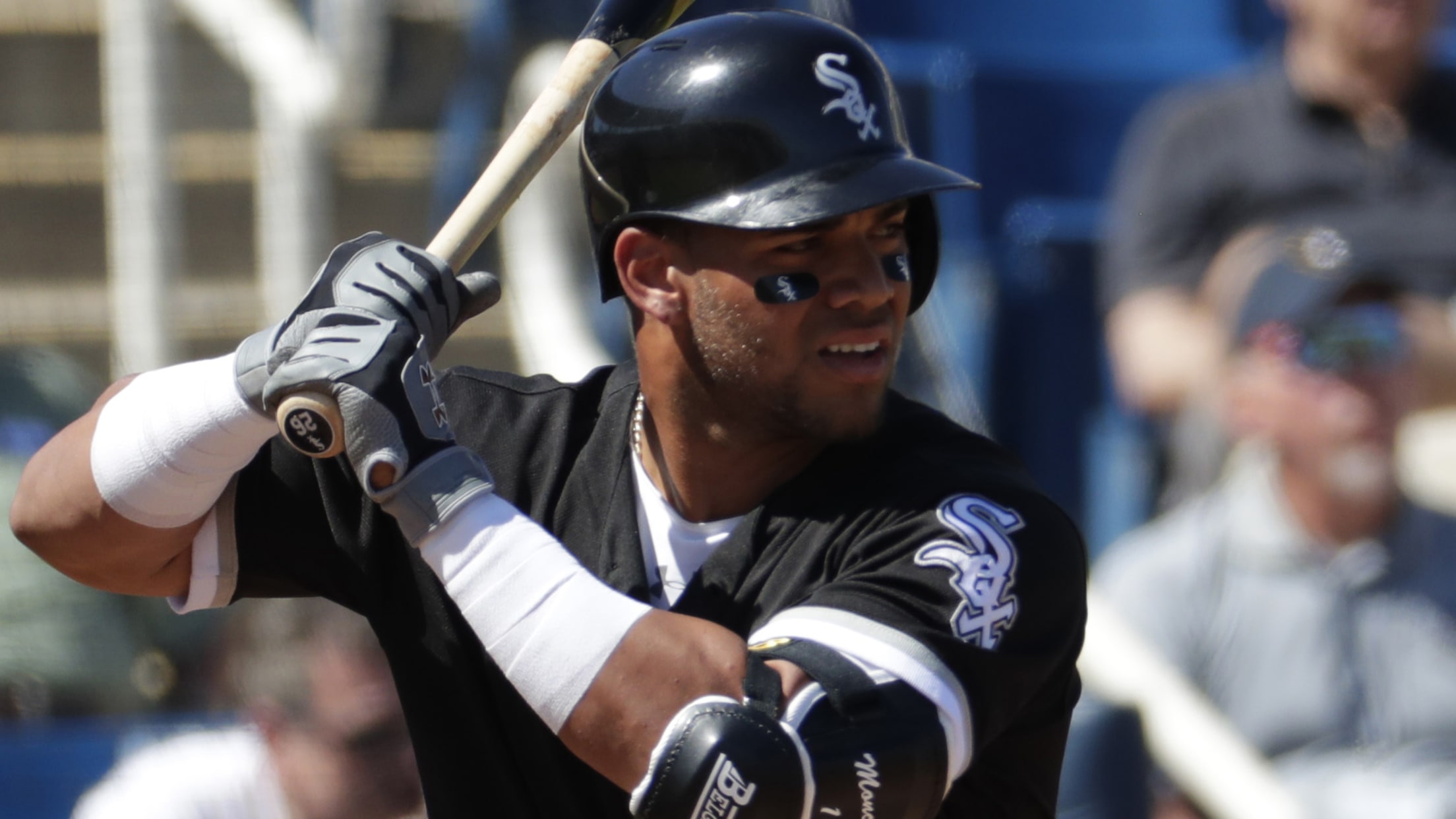 Pirates' Glasnow records first Grapefruit win
No. 8 overall prospect strikes out five over four innings against Phillies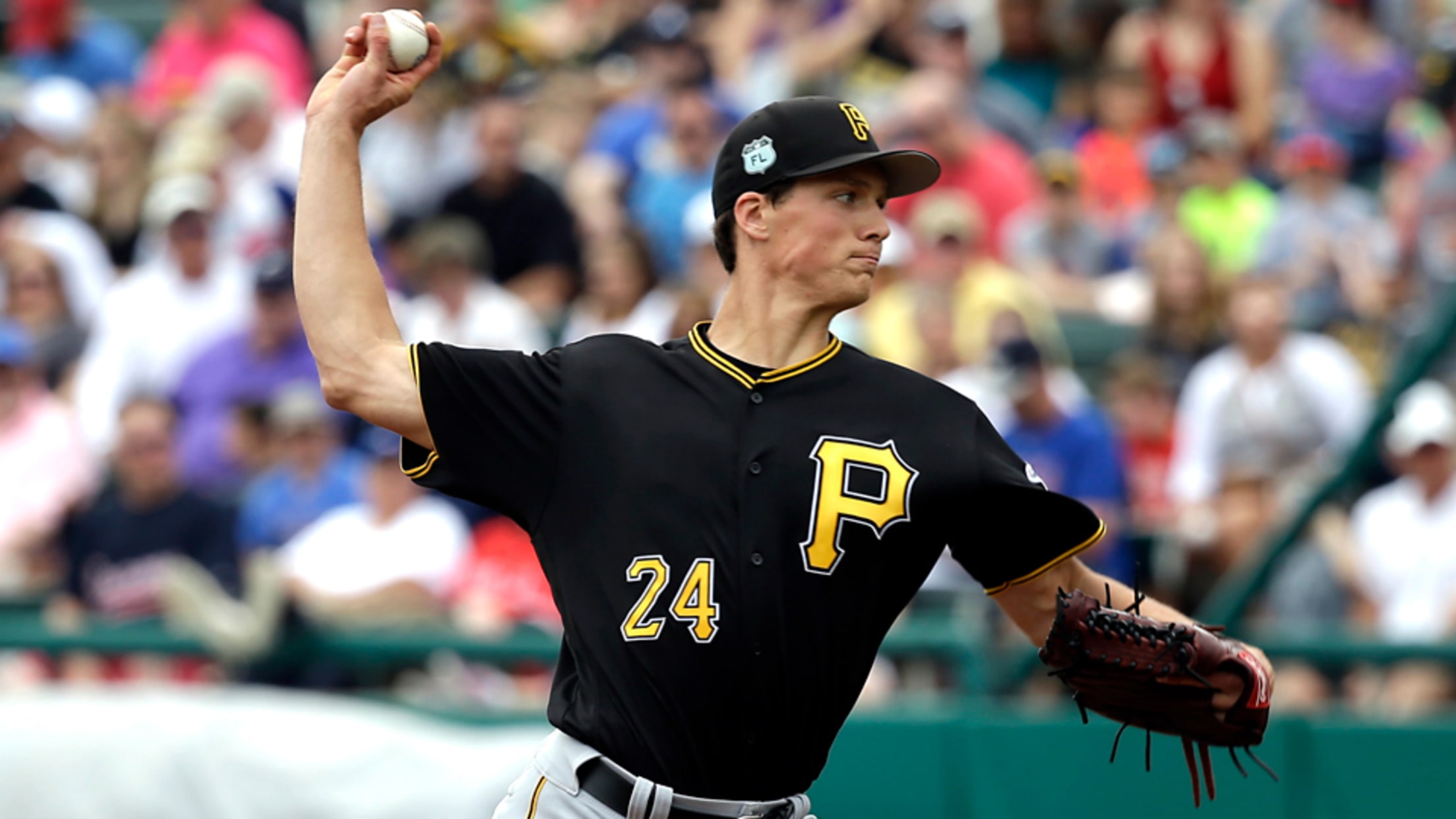 Rays' Gillaspie, Bauers put on power show
First baseman slugs two homers, outfielder adds monster blast in rout