Mets Prospect Primer: Gimenez atop next wave
Teenager leads New York talent pool, Ponies taking step forward
Some players are on the verge of stardom, others are entering a crucial phase of their development and still others are getting their first tastes of full-season ball. With the 2018 season approaching, MiLB.com takes a look at the most intriguing prospects from each MLB organization.Shining star: Andrés Giménez, SSFollowing
Rockies' Rodgers hits third spring homer
No. 14 overall prospect comes off bench, drills solo shot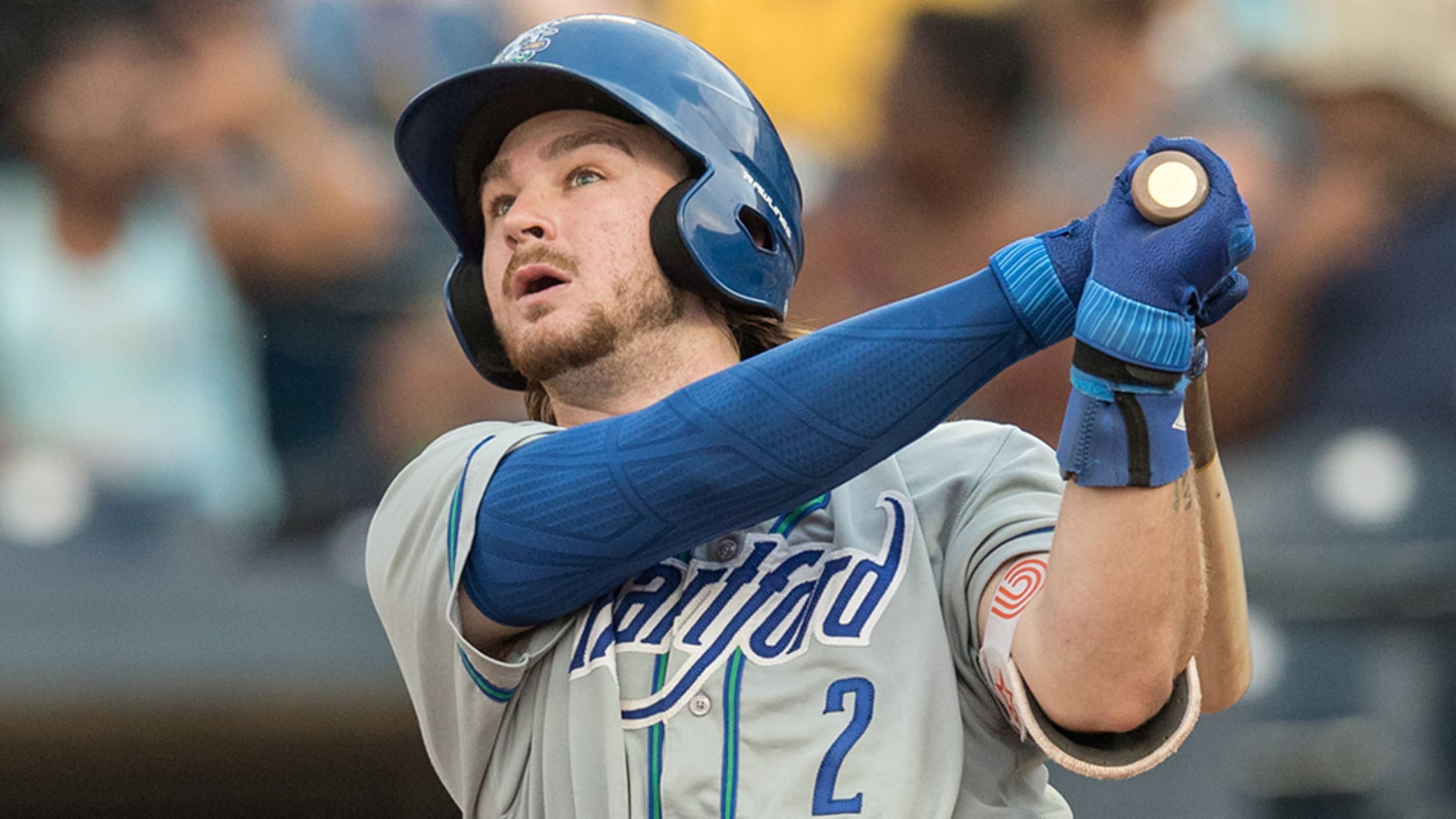 Brendan Rodgers, MLB.com's No. 14 overall prospect, smacked his third spring homer in the Colorado Rockies' 11-6 Cactus League loss to the Los Angeles Dodgers on Wednesday night.The Rockies' top prospect flied to center field as a pinch-hitter in the sixth inning, then drilled a solo shot off the batters' eye
Mets' Rosario, Smith graduate on a high note
Impact duo leads the way for next wave of Minor League talent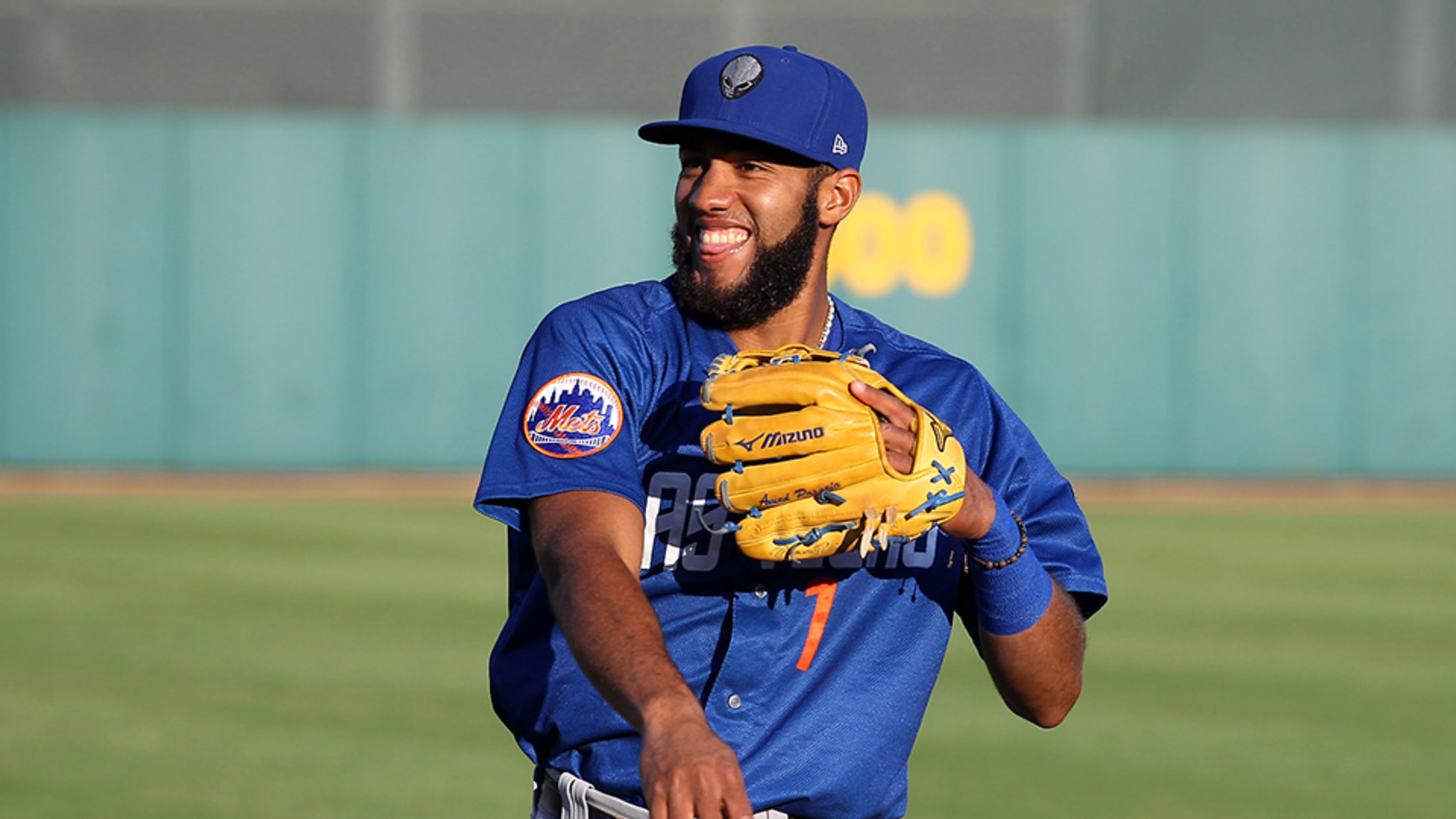 This offseason, MiLB.com is taking a look at the most outstanding campaigns by players in each system across Minor League Baseball and honoring the players -- regardless of age or prospect status -- who had the best seasons in their organization.An organization historically known for producing high-end pitching, the Mets
This offseason, MiLB.com is taking a look at the most outstanding campaigns by players in each system across Minor League Baseball and honoring the players -- regardless of age or prospect status -- who had the best seasons in their organization.
Mets trio gives Scottsdale infield New York feel
Nido, Guillorme, Thompson together once more as AFL teammates
SCOTTSDALE, Arizona -- In most cases, the Arizona Fall League is about mixing things up. It's the place where a prized catching prospect can get some reps at third base, or a pitcher can test a new arm slot or experiment with different grips against some of the Minors' best
Guillorme's two-way play lifts Rumble Ponies
Mets prospect dazzles in the field, showcases power at the plate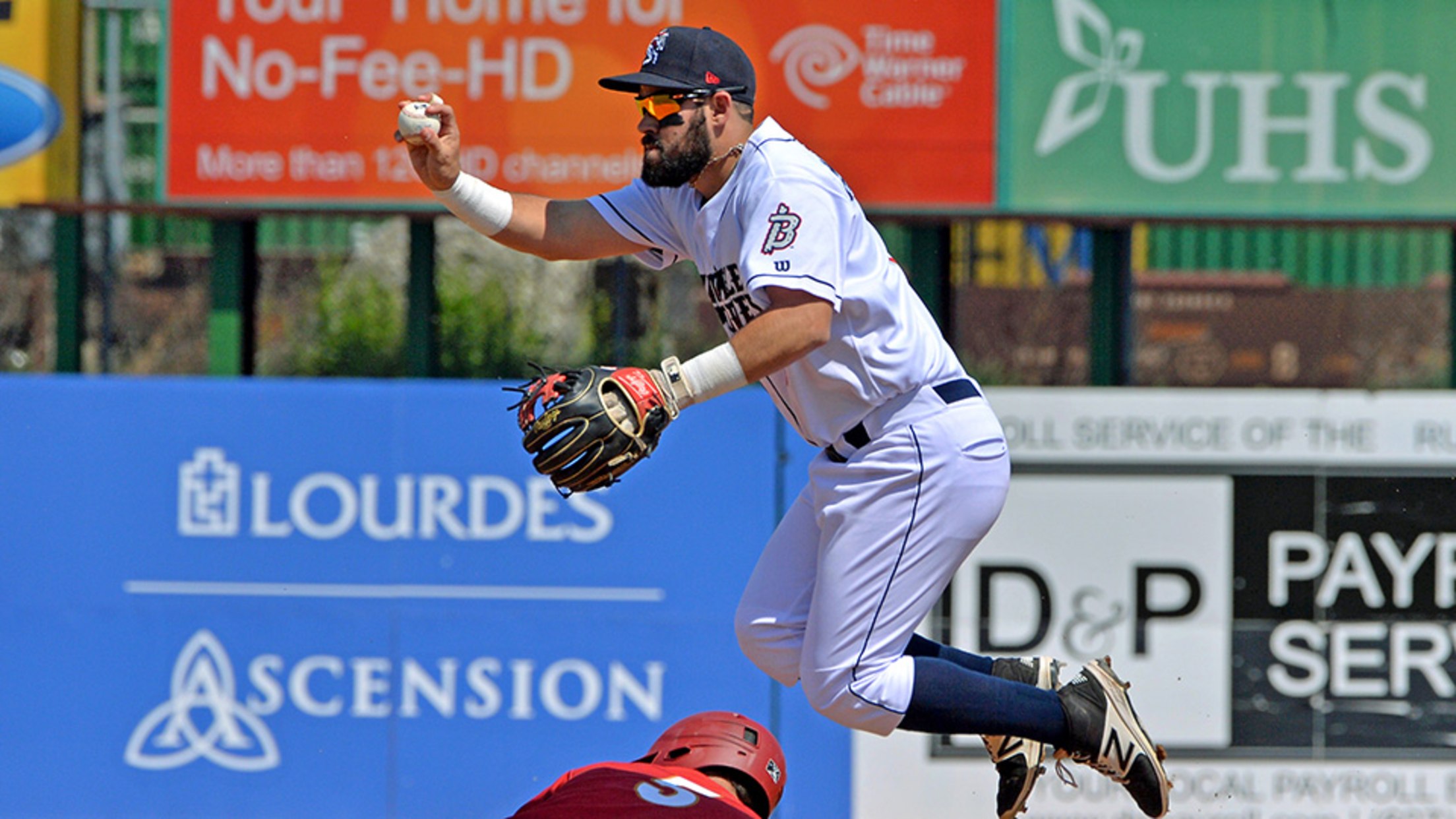 For a player known for his soft hands, acrobatic fielding and quick feet, Luis Guillorme has proven to be more than up to the challenge with a bat in his hands. It's not that the 22-year-old doesn't enjoy supplying some offense. He would just rather take away hits than get them. 
EL notes: Guillorme's glove second to none
Mets infield prospect adding to highlight reel with Rumble Ponies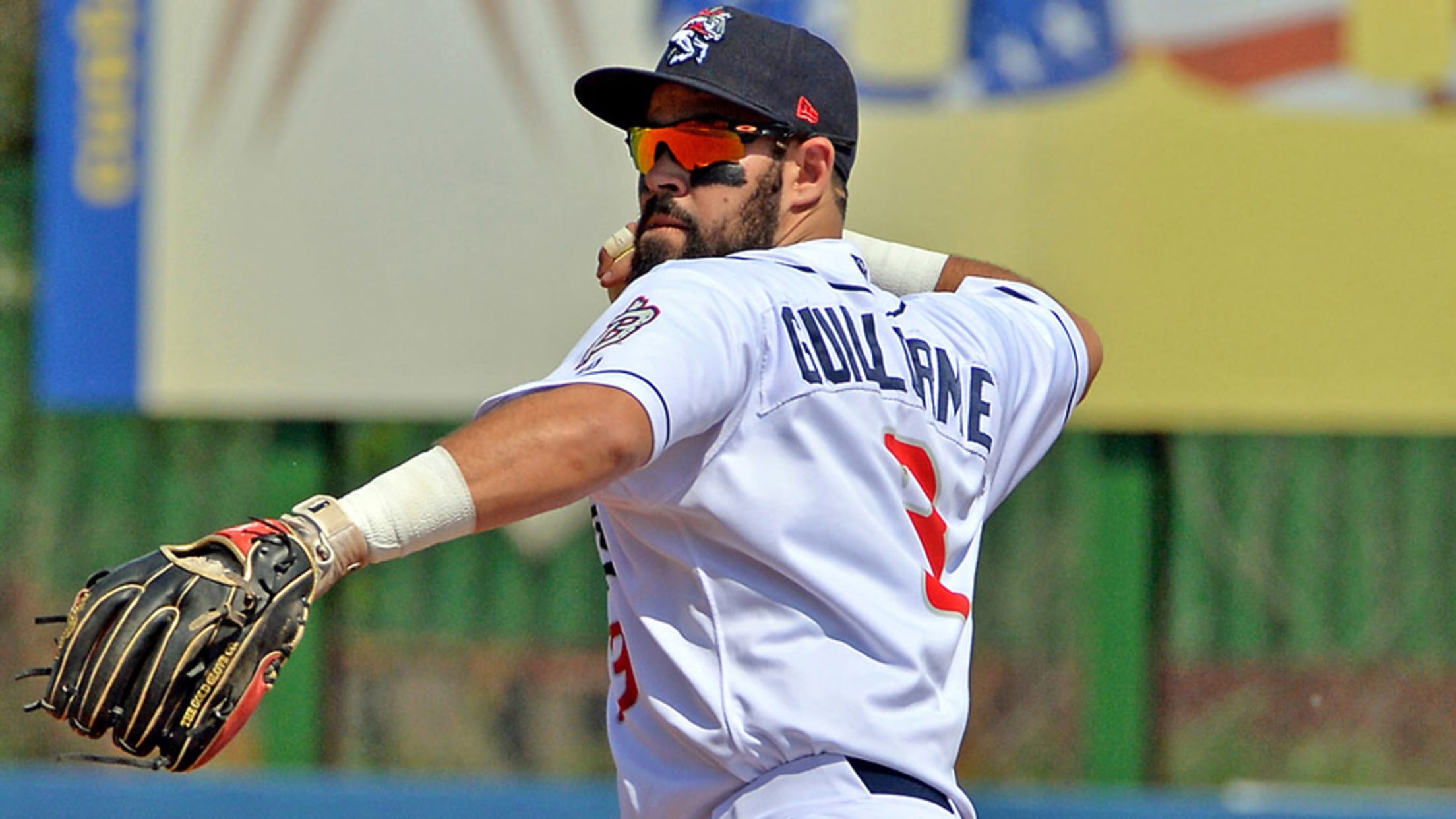 You may be familiar with the hands of Luis Guillorme from his unflinching, one-handed grab of a wayward bat headed toward the New York Mets dugout in Spring Training.Anyone familiar with his prior work on the field were equally unfazed, and the Binghamton middle infielder has continued to showcase his
Prospect Roundup: Games of April 30
Lopez tosses best Knights outing; Hooks' Stubbs homers twice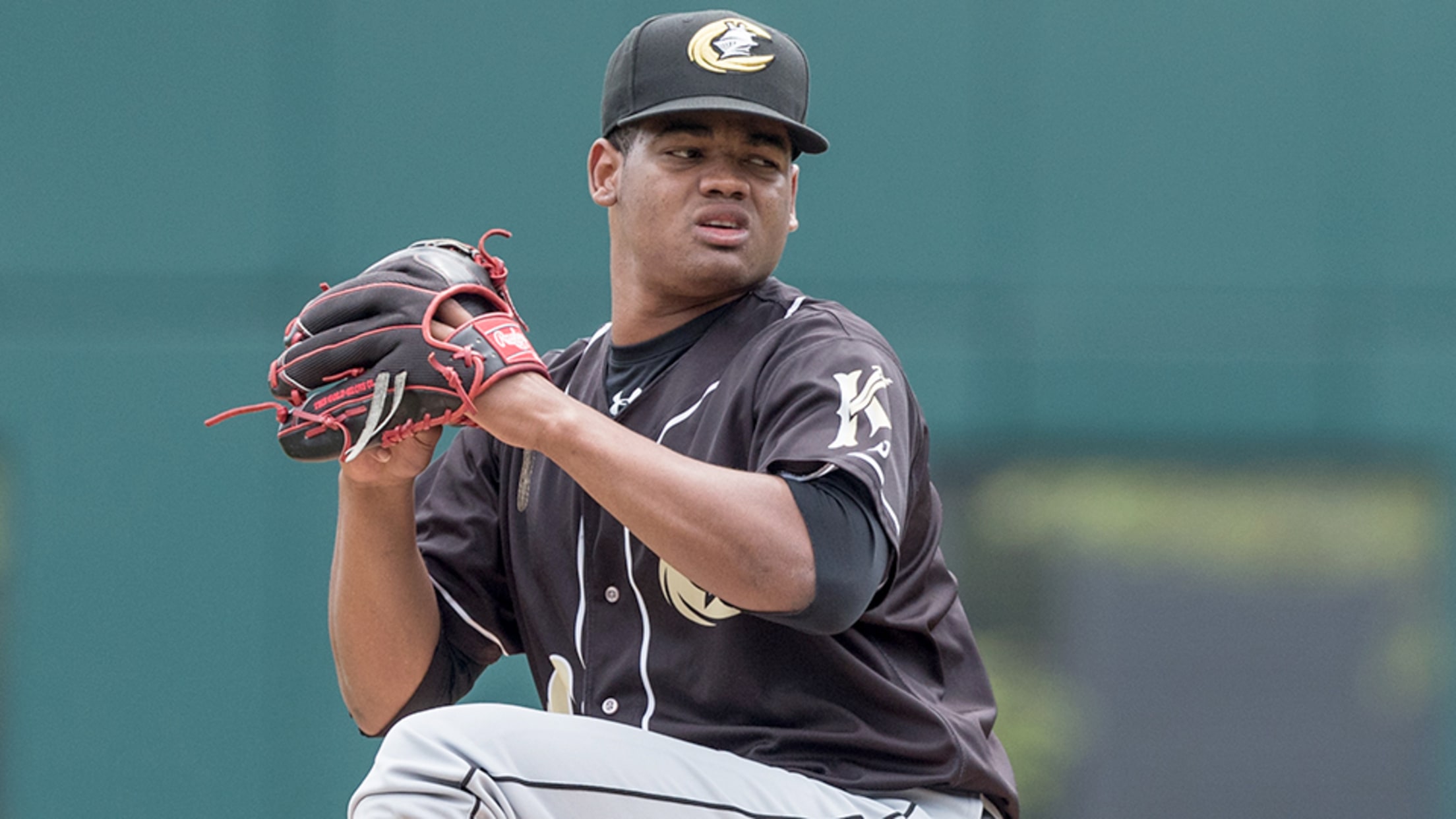 White Sox RHP Reynaldo López, Triple-A Charlotte: 6 IP, 3 H, 1 R, 1 ER, 1 BB, 6 K, 84 pitches, 54 strikes -- MLB.com's No. 40 overall prospect closed out April with his best start as a member of the White Sox organization in a 3-1 win at Columbus.
Mets' Guillorme grinds out five hits
New York's No. 16 prospect singles four times, doubles in victory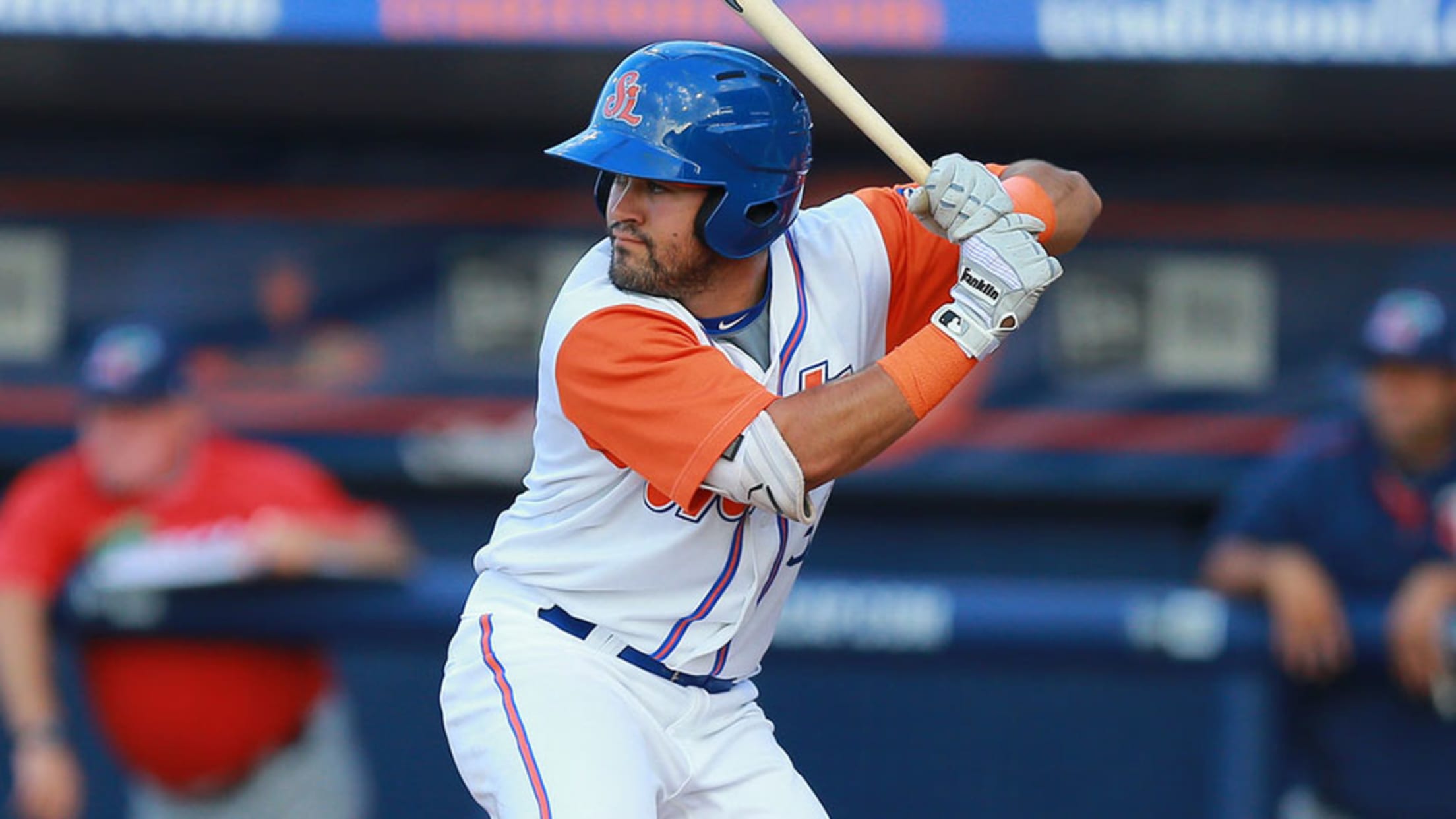 Luis Guillorme opened some eyes this spring after snatching an opponent's bat out of midair in the Mets' dugout. Now he's starting to make noise with his own bat.
Mets send Smith to Minor League camp
Infielder Guillorme, lefty Conlon among nine players reassigned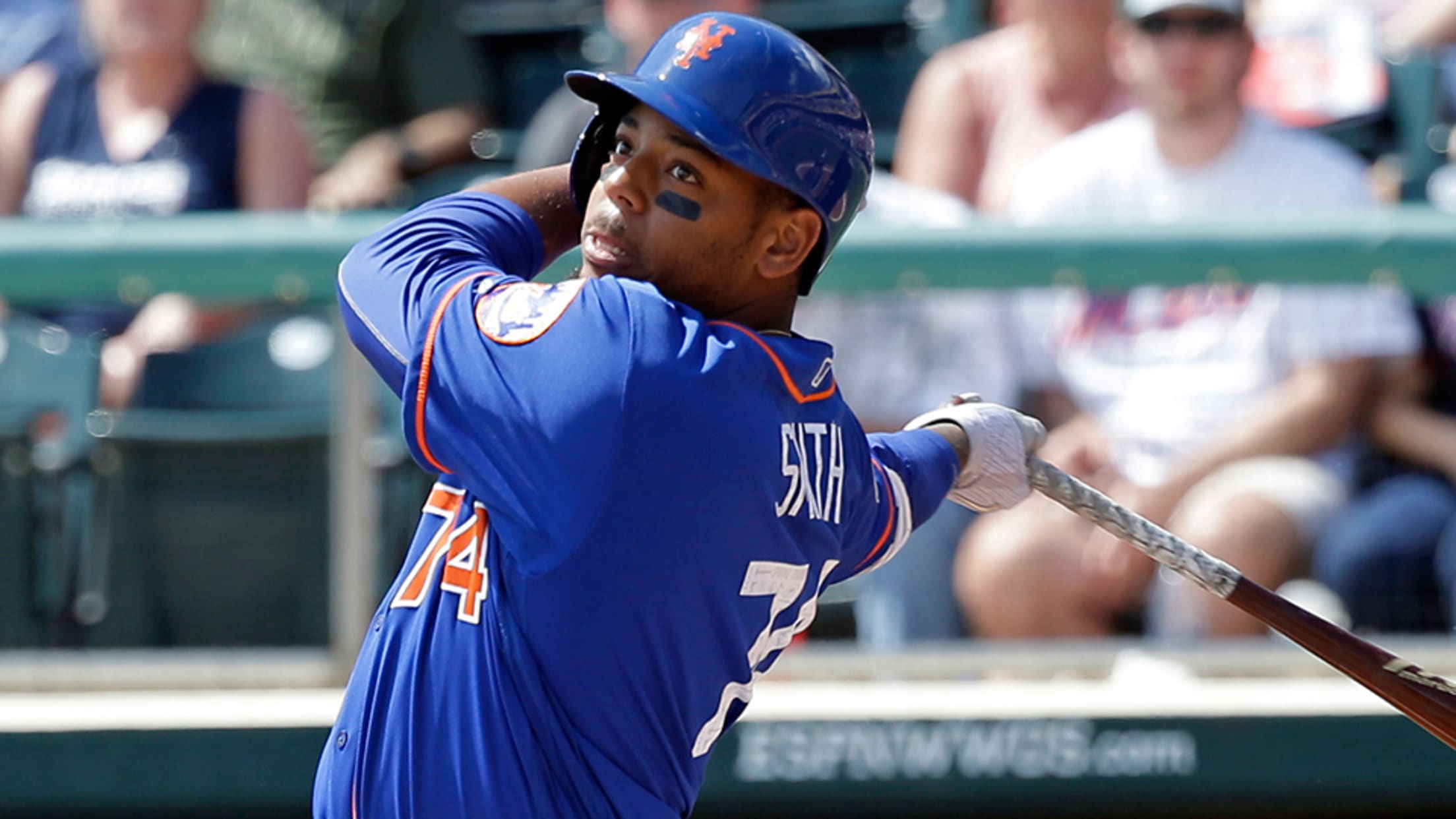 Dominic Smith has struggled to establish himself at the plate so far this spring, but that task is about to get a lot easier for the 21-year-old first baseman.MLB.com's No. 63 overall prospect was among nine players the Mets reassigned to Minor League camp on Saturday. Shorstop Luis Guillorme, New York's
Slick-fielding Guillorme snatches flying bat
Mets' No. 17 prospect shows off hands with nonchalant dugout grab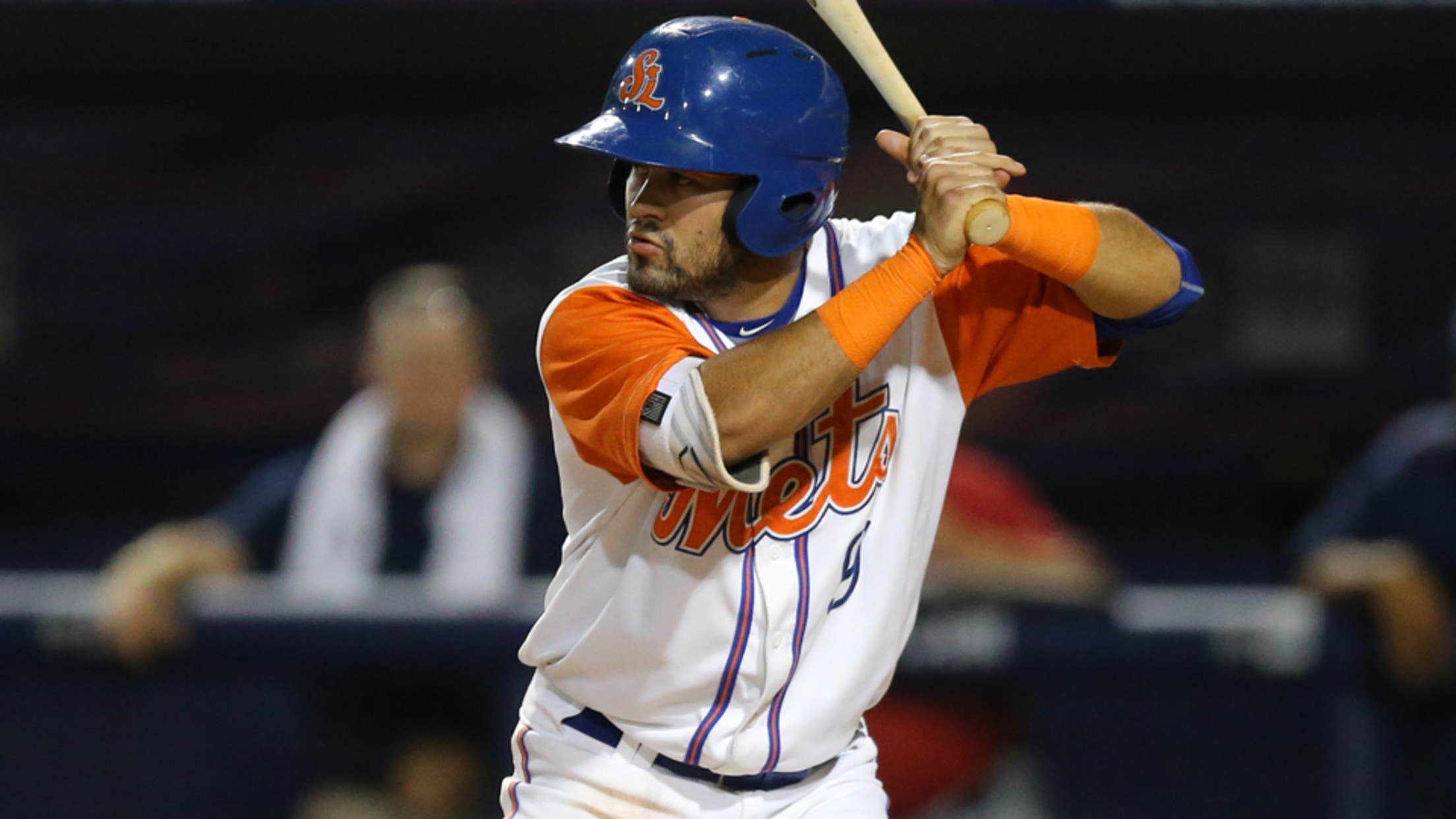 When Luis Guillorme makes the big leagues, it will likely be his defense that gets him there.It was those quick hands that saved the Mets from potential disaster Thursday, although Guillorme wasn't even on the field. Poised at the dugout railing during Grapefruit League action against the Marlins, he nonchalantly
Smith heads Mets' Spring Training invites
Shortstop Guillorme, lefty Conlon among others heading to camp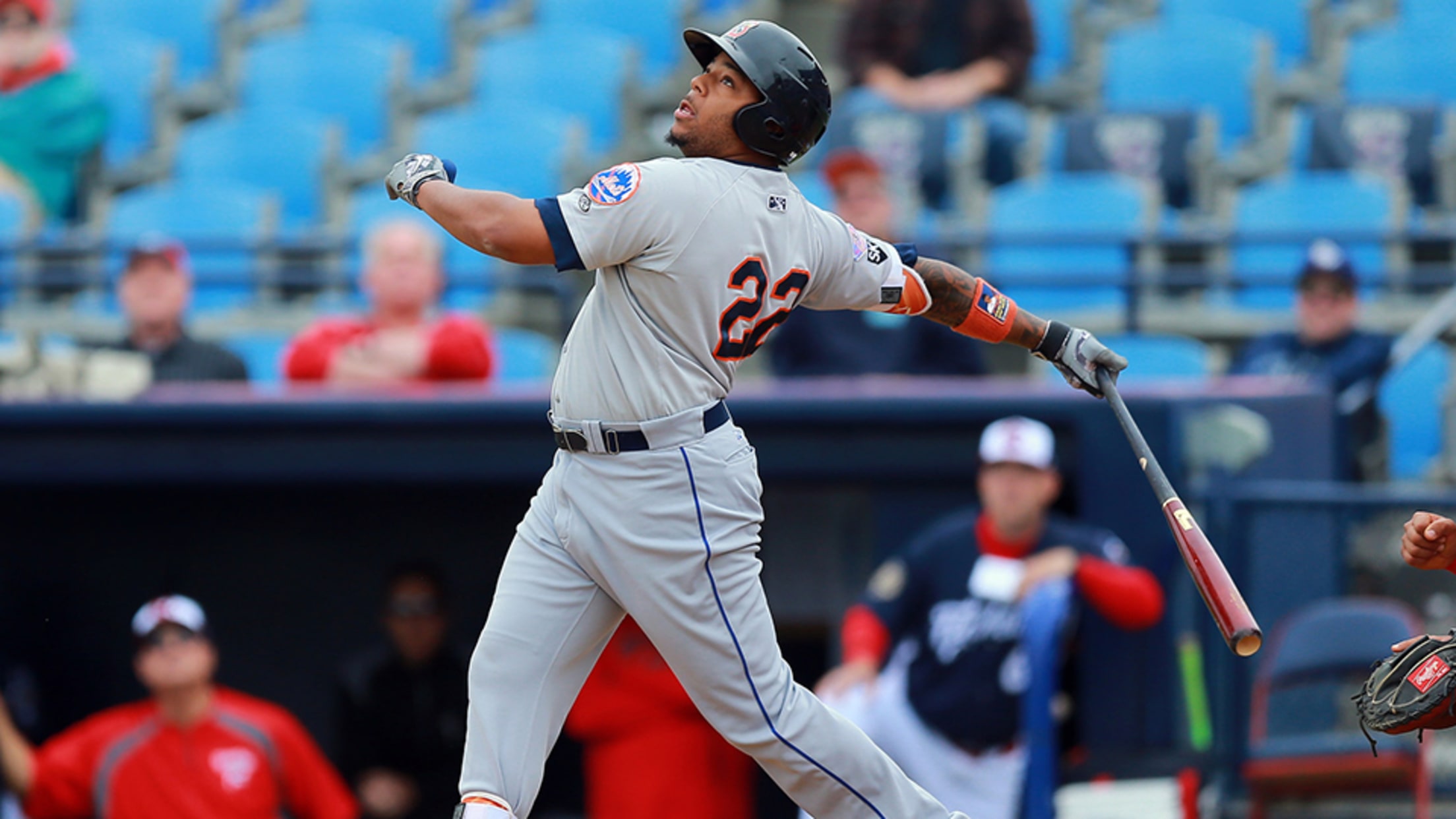 Dominic Smith reached double-digit home runs for the first time in his professional career in 2016. The Mets took notice of the power surge, inviting their No. 2 prospect to Major League Spring Training on Wednesday so they can get a closer look.Smith isn't the only ranked Mets prospect that
Sand Gnats' record win streak ends in tie
Rain leads Mets' Class A affiliate to draw in finale with Intimidators
The South Atlantic League's official record book might read that the Sand Gnats' tie ended their Minor League-best 18-game winning streak. Savannah manager Jose Leger would say you're wrong.After capturing a 9-4 victory in Sunday's doubleheader opener, Class A Savannah was forced to settle for a 1-1 tie with Kannapolis