State of the System: Toronto Blue Jays
Pearson, Martin soaring among balanced group of prospects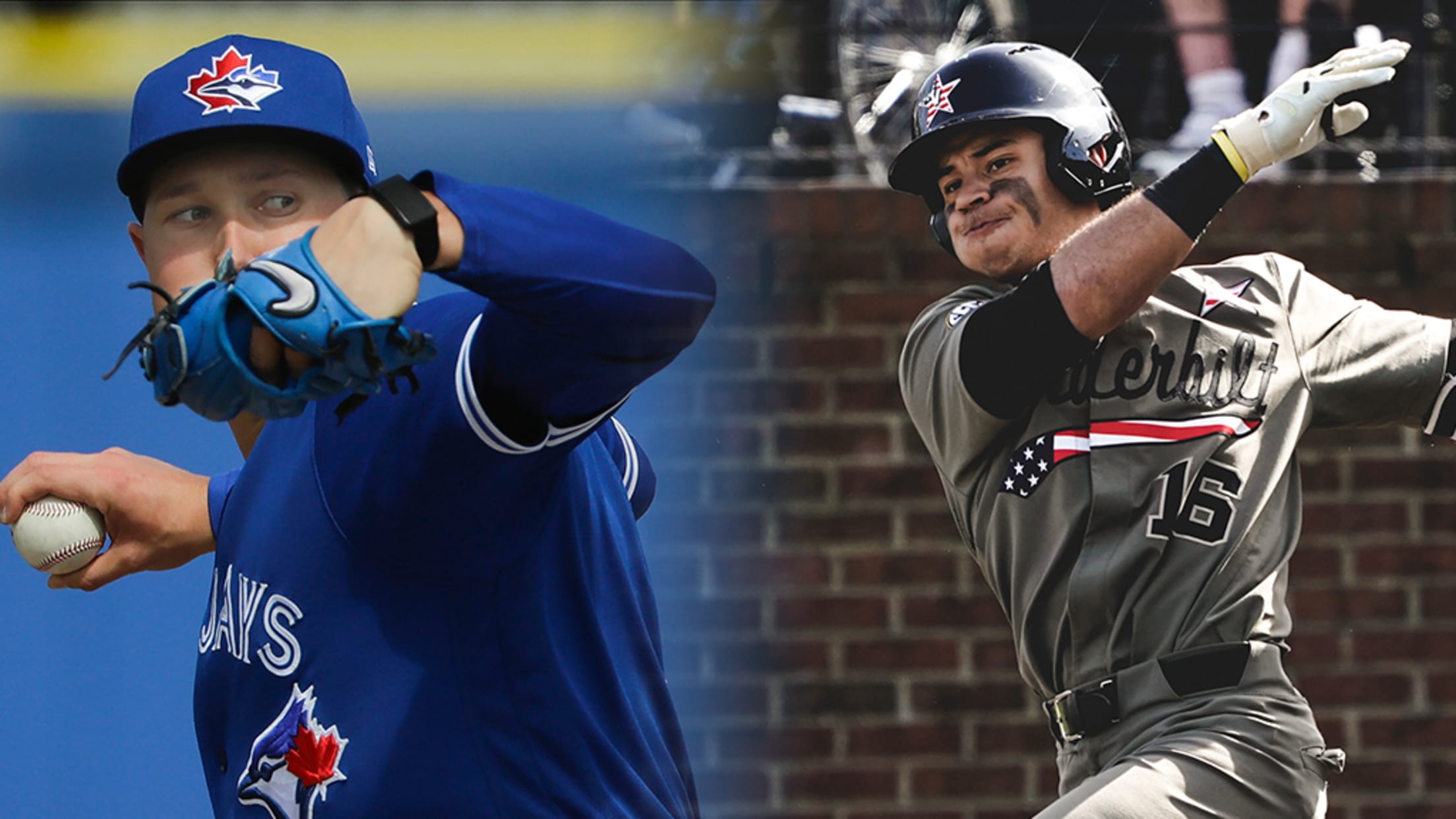 Starting in October and running through the end of the year, MiLB.com's State of the System series will evaluate the strengths and weaknesses of each Major League organization, highlights prospects who've made the biggest strides in 2020 and offers a peek at 2021.
Kieboom breaks through for Nationals
No. 21 overall prospect reaches base four times in win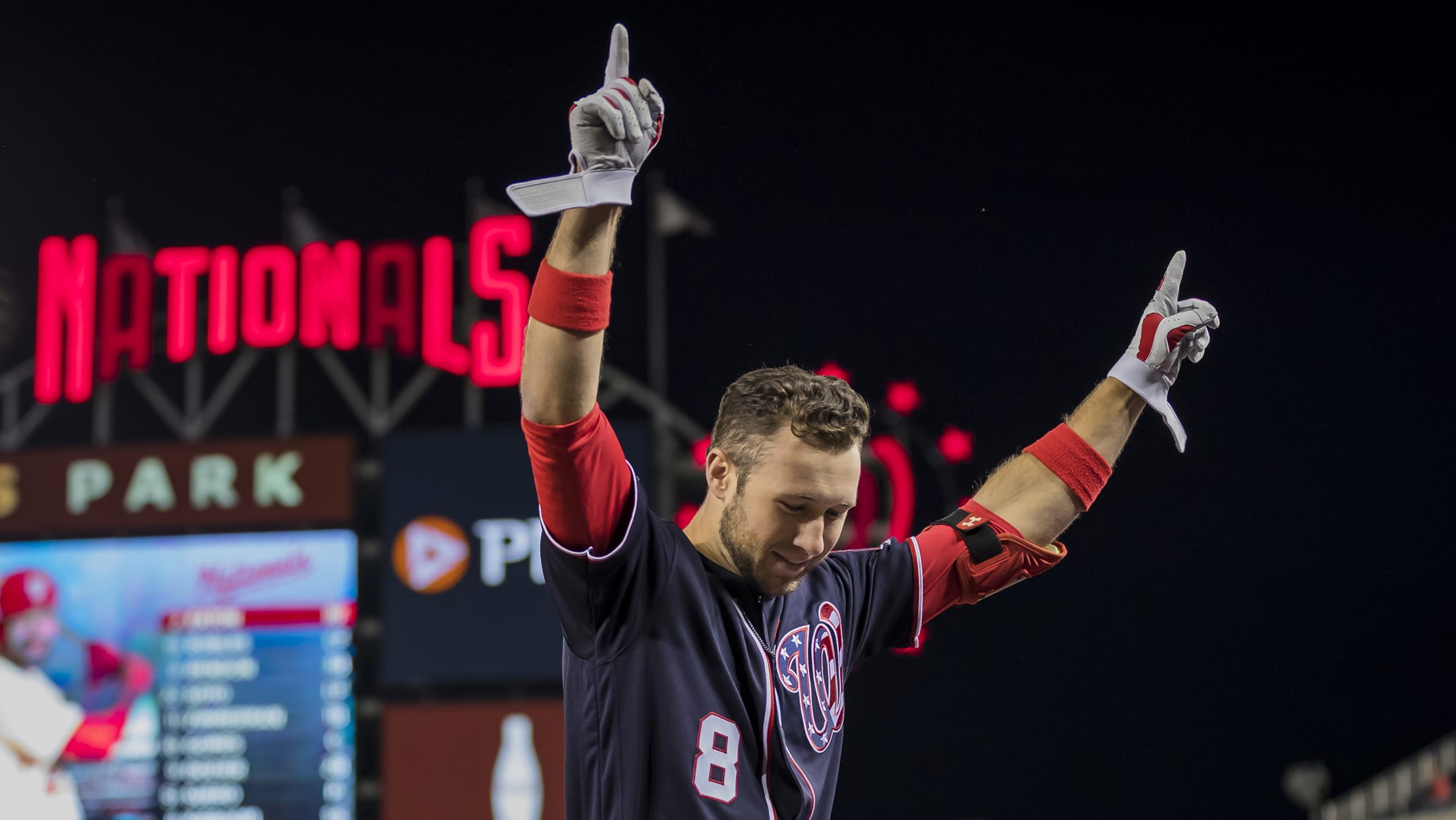 The offensive prowess that carried Carter Kieboom through the Minor Leagues was on full display in The Show for the Nationals on Thursday. Baseball's No. 21 overall prospect reached base four times, going 2-for-2 with two walks and two runs scored to help lead Washington to a 6-4 victory over
Trade roundup: Giants add Dubon
Recapping prospect moves ahead of July 31 Trade Deadline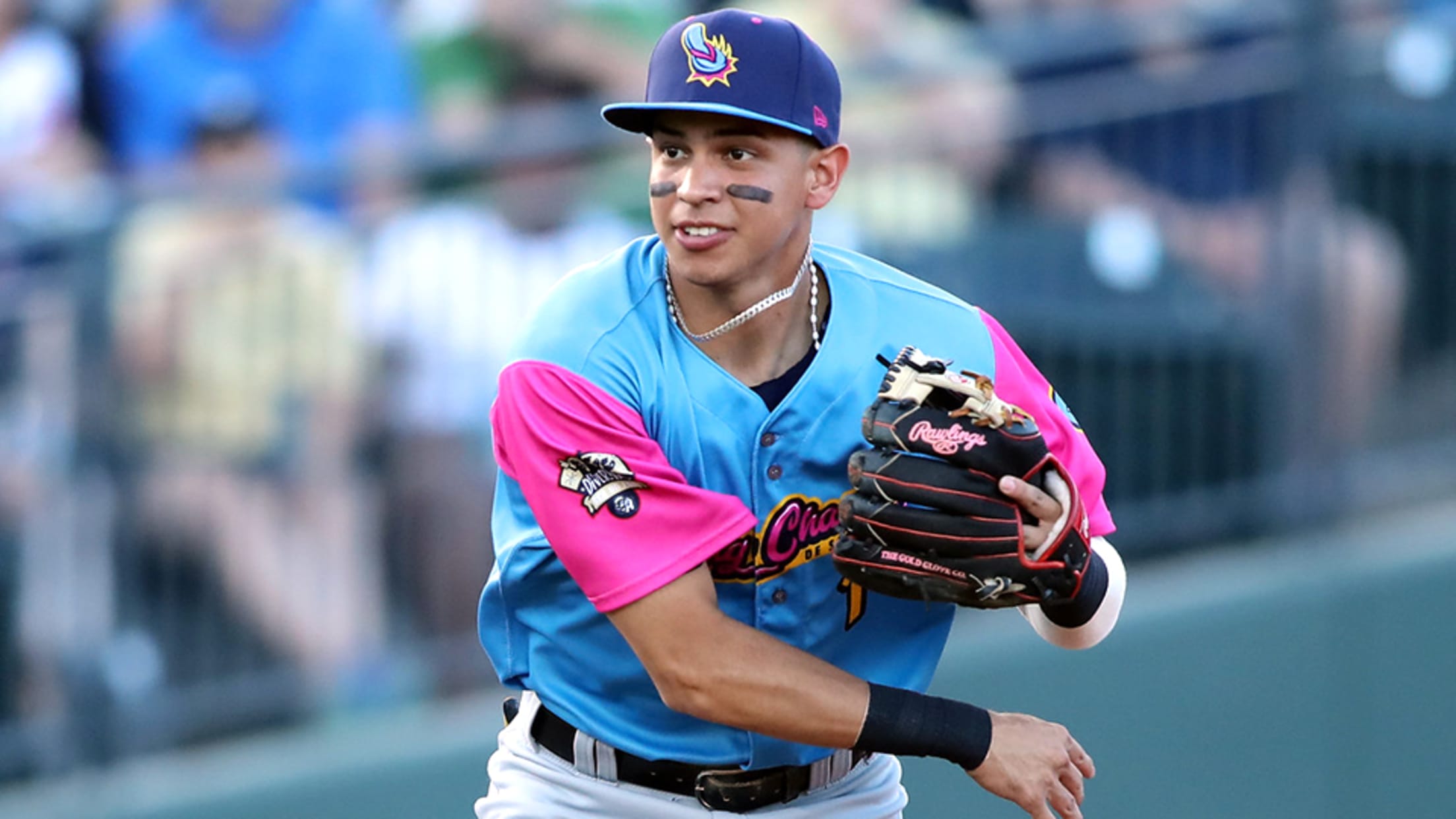 Major League Baseball's only in-season Trade Deadline this year is Wednesday at 4 p.m. ET. With many moves expected before then, this is where MiLB.com will round up the group of notable prospects switching teams over the last two days of the deadline period. Rankings mentioned below come via MLB.com.
Hatch Fans Season High Ten In 3-2 Defeat
Smokies Pitchers Strikeout Combined 14 Barons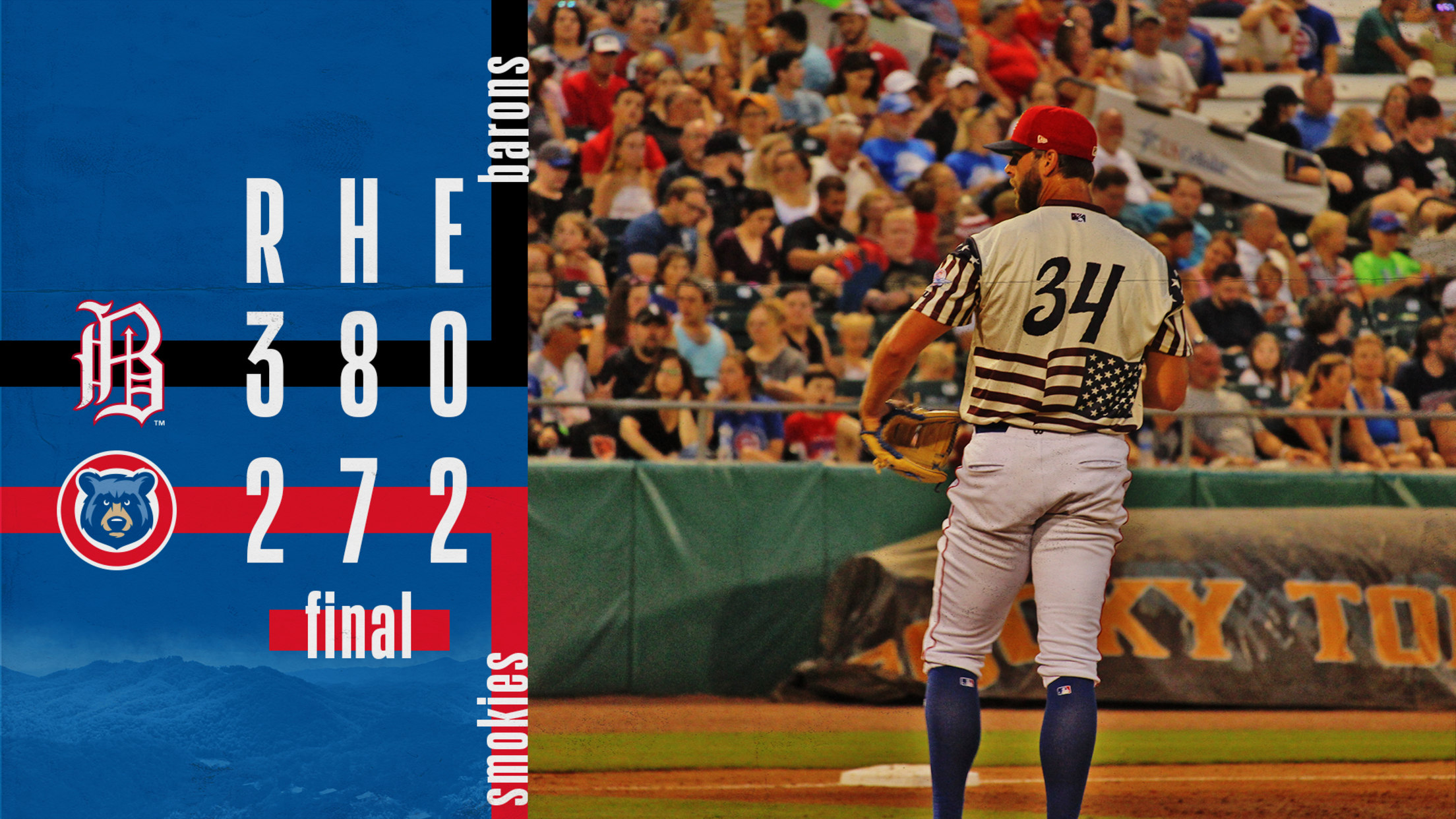 KODAK - Thomas Hatch's season high ten strikeouts was not enough for the Tennessee Smokies (39-44, 6-8) to overcome the Birmingham Barons (36-47, 9-5) late in a 3-2 defeat Wednesday night at Smokies Stadium.Nick Madrigal hit the ground running for the Barons with a single in the first. Two batters
Smokies Even Series with 2-1 Win, Force Rubber Match Sunday
PJ Higgins' Two RBIs Lifts Smokies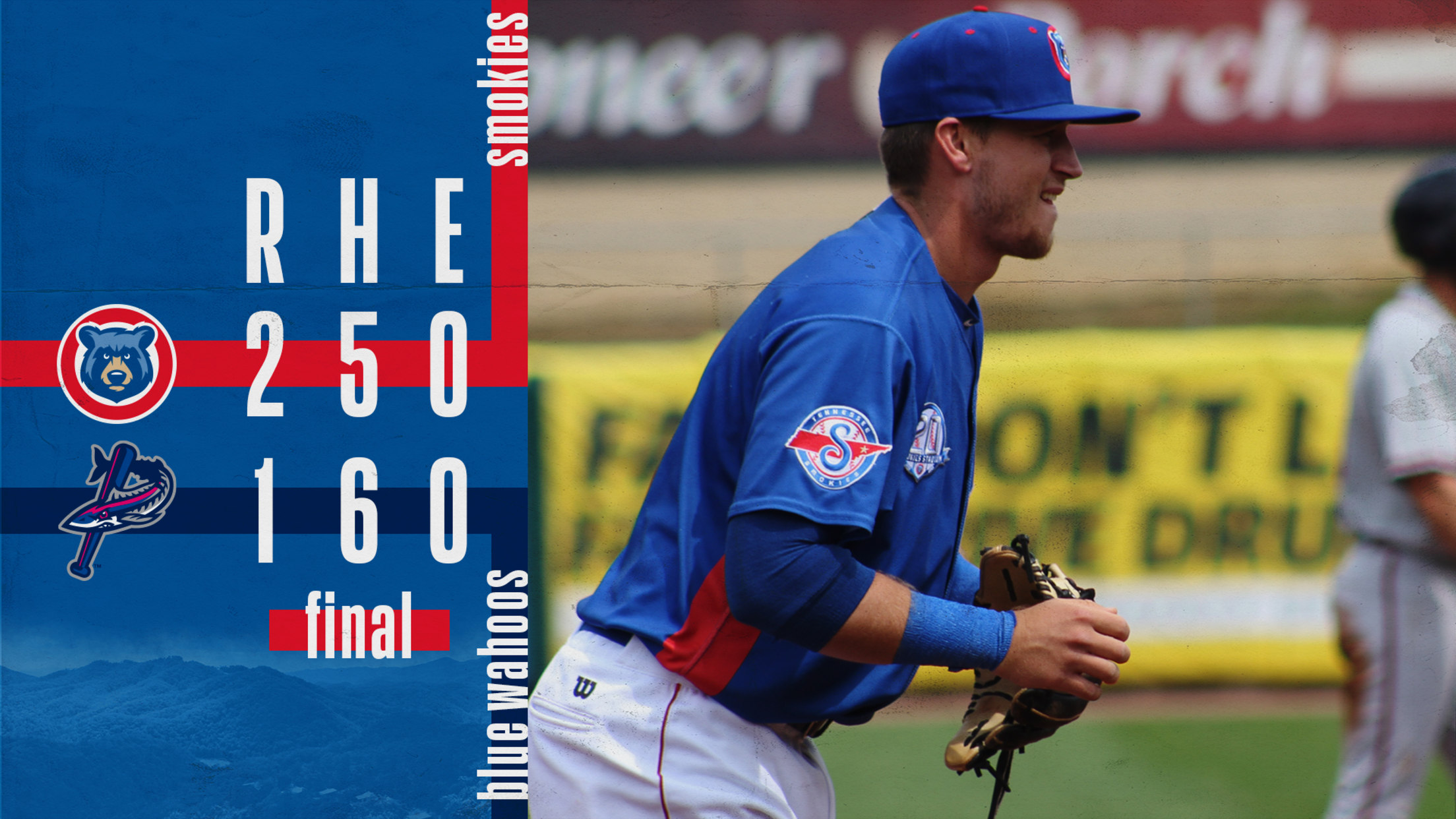 PENSACOLA, FL -  The Tennessee Smokies (32-36) only needed nine innings for the first time this week to tie the series against the Pensacola Blue Wahoos (38-31) with a 2-1 win at Blue Wahoos Stadium on Saturday night. For the first time this series, the Blue Wahoos struck first. Jaylin Davis doubled
Sullivan rises to natural cycle for Biscuits
Tampa Bay outfielder delivers Montgomery's first feat in 13 years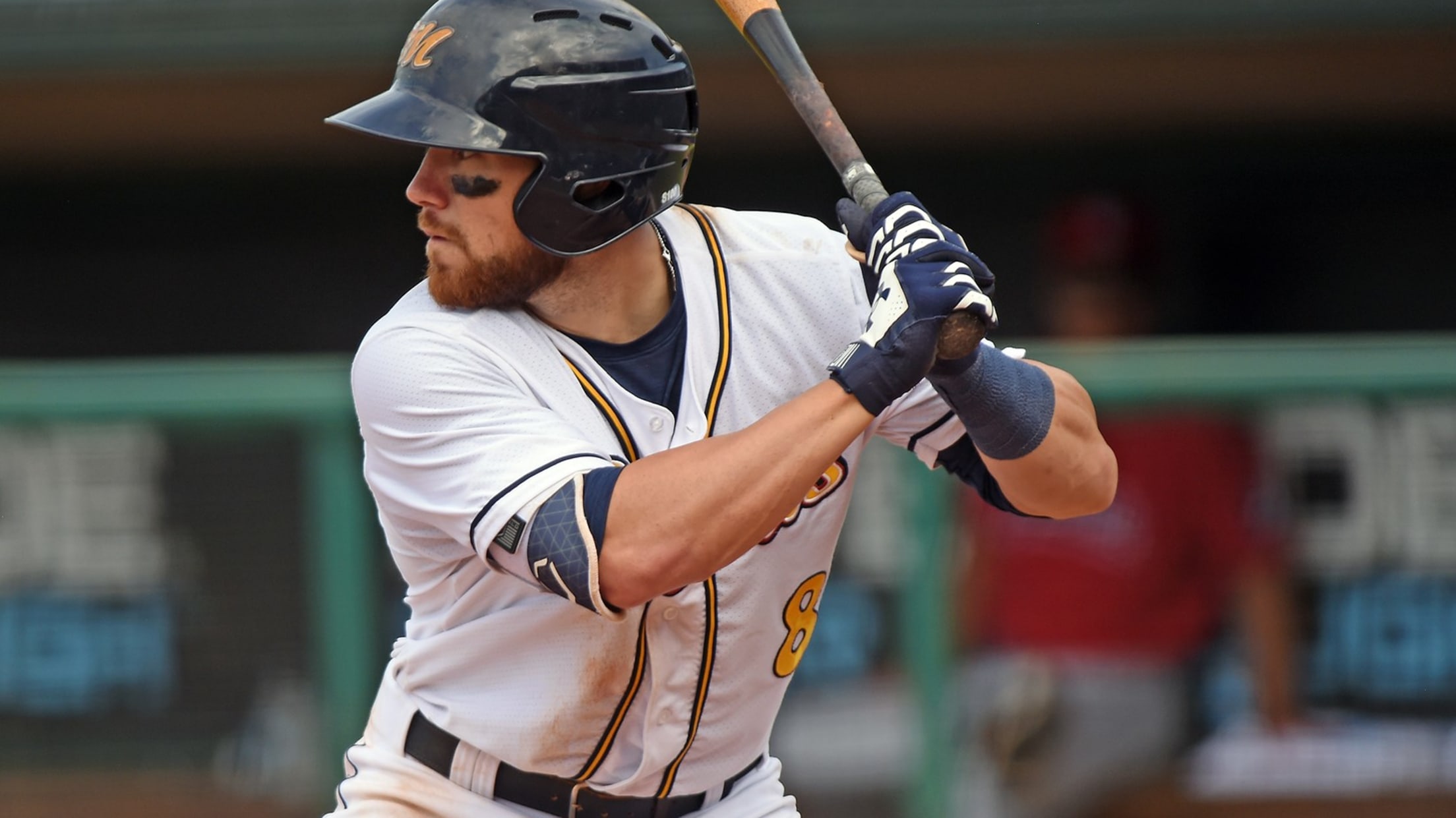 Brett Sullivan not only hit for the first Biscuits cycle in 13 years, he did so naturally.The Tampa Bay outfield prospect singled, doubled, tripled and homered in that order -- scoring three runs and driving in two -- in Double-A Montgomery's 5-1 win over Tennessee on Wednesday at Montgomery Riverwalk
Deja Vu! Smokies Win 5-1 Again to Clinch Series
Hatch K's Eight in Stellar Start
KODAK, TN - The Tennessee Smokies (25-23) defeated the Pensacola Blue Wahoos (29-20) Saturday night at Smokies Stadium. The Smokies are now two games over .500 and sit just four games back of first place.RHP Thomas Hatch (W, 2-5) earned his second win of the season. He allowed one run
Prospect Roundup: Games of April 11
A's Murphy collects four hits and drives in four for Vegas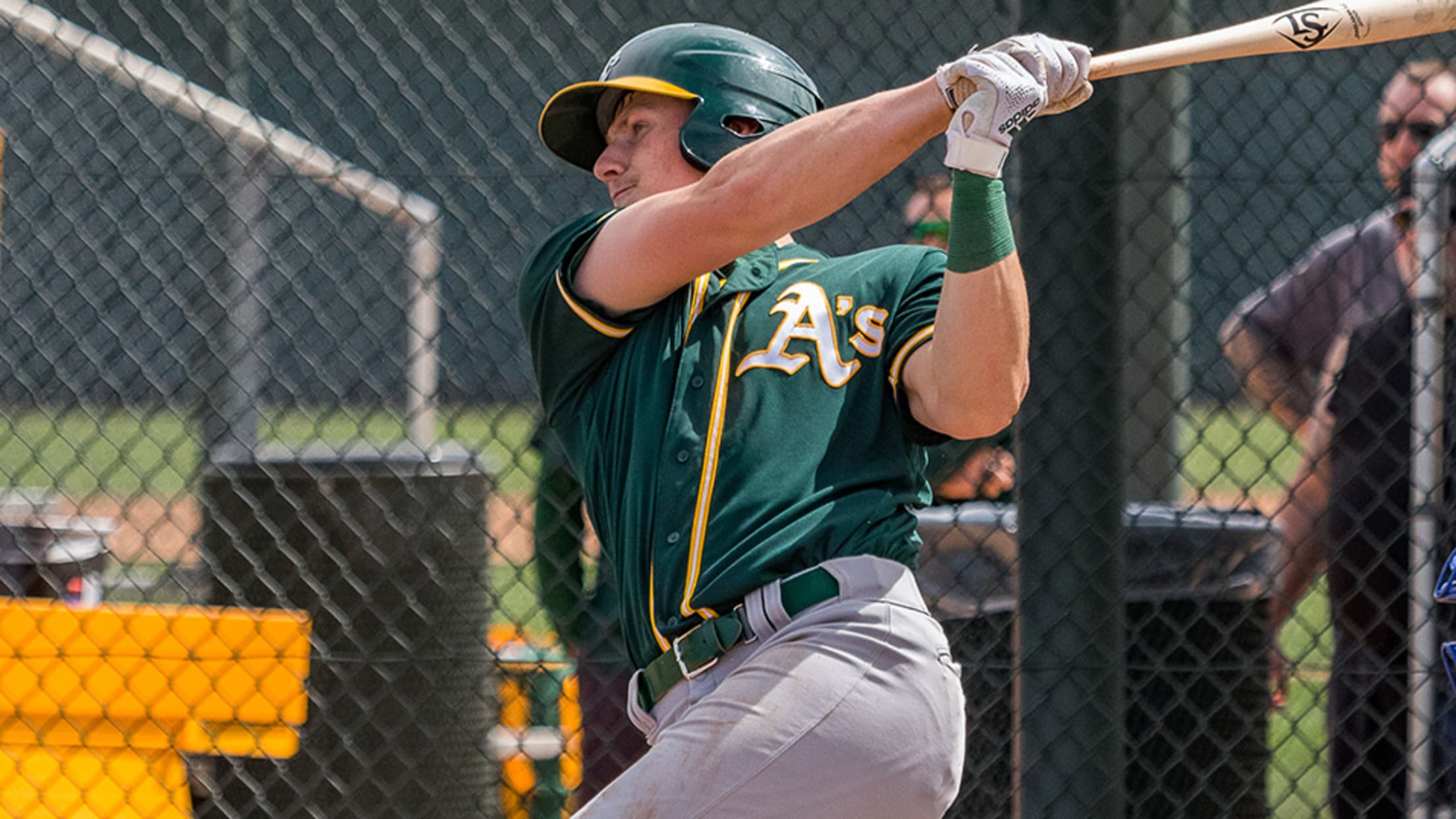 Athletics C Sean Murphy, Triple-A Las Vegas: 4-for-5, HR, 3B, 4 RBIs, 2 R -- Coming off of his first hitless game of the season on Wednesday, Murphy rebounded in a major way Thursday. The third-ranked A's prospect legged out an infield hit to get his night started in the
Five-Run Eighth Allows Barons to Even Series with Smokies
Hatch Becomes Second Smokies Starter This Week to Leave Without Allowing a Hit
BIRMINGHAM, AL - An explosive five run eight inning by the Birmingham Barons (3-4) would be the difference for the Tennessee Smokies (4-2) as the Smokies fall 5-1 in Birmingham on Thursday night.  Jared Young's solo home run in the sixth inning ended a pitching duel and got the scoring
Donahue's Pinch-Hit Double Caps Wild Win On Opening Night
Smokies Come Back From a Pair of Deficits to Down M-Braves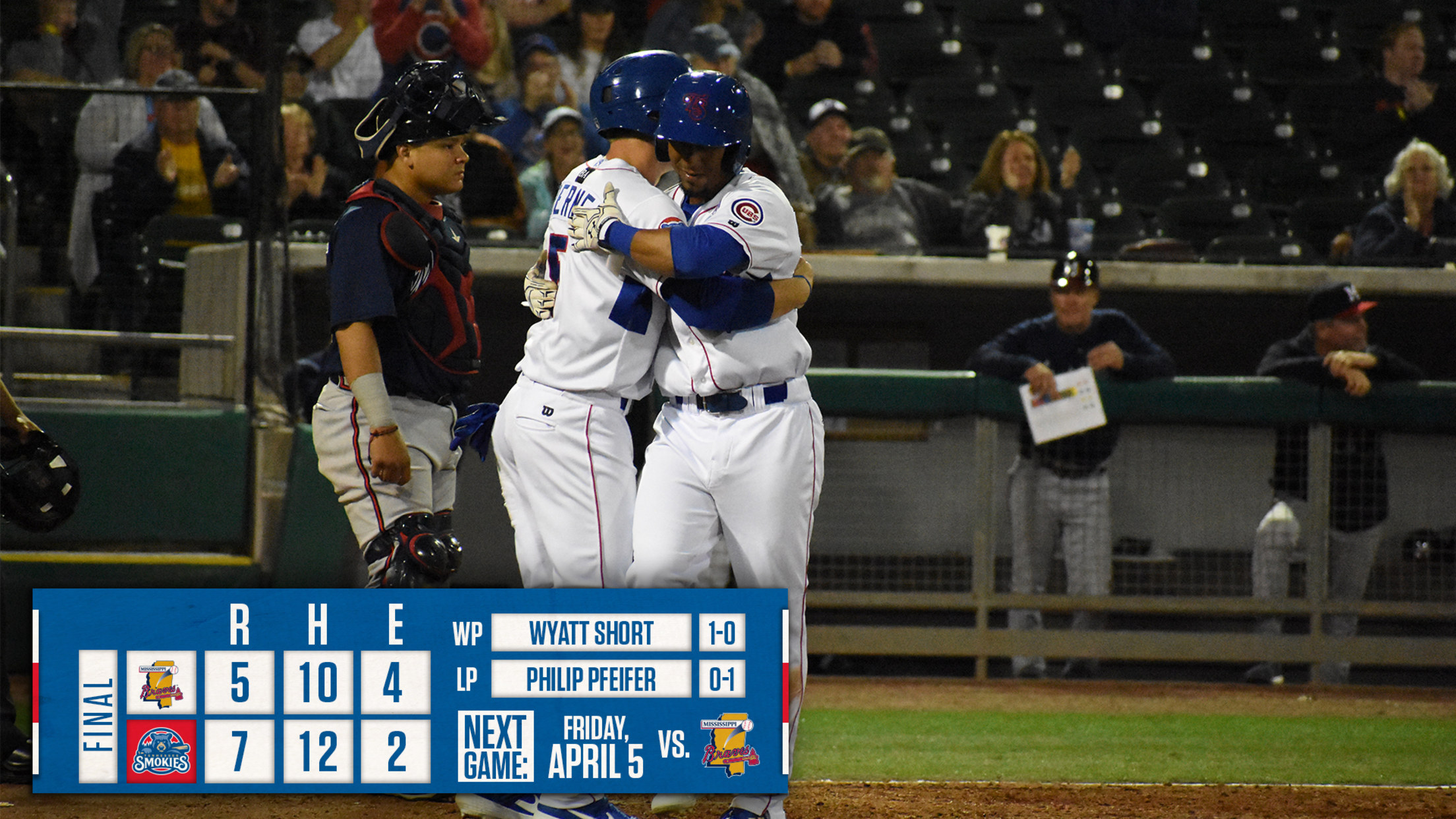 SEVIERVILLE - The Tennessee Smokies (1-0) plated runs in five of their eight innings at the plate, including three in the eighth, to defeat the Mississippi Braves (0-1) 7-5 on Thursday night's season opener. Christian Donahue's pinch-hit two-run double in the eighth off LHP Phil Pfeifer (L, 0-1) put the
Myers' heroics lead Birds to walk-off win over Muddies
Walk off single in the 10th inning gives Myrtle Beach a 6-5 win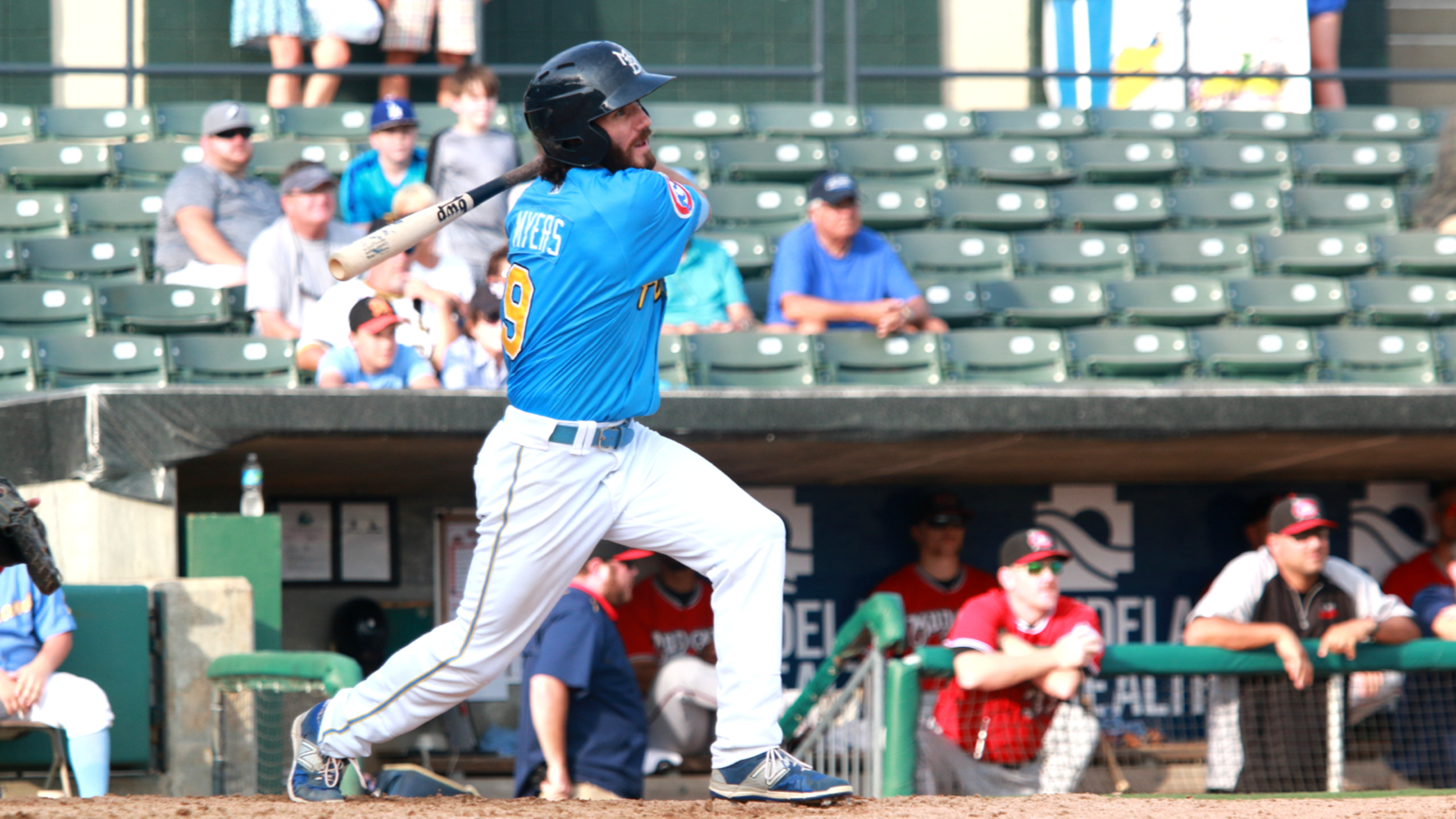 MYRTLE BEACH, S.C. (August 27, 2017) - Connor Myers ' 10th inning walk-off single gave the Myrtle Beach Pelicans a 6-5 win over the Carolina Mudcats in the final home game of the regular season at TicketReturn.Com Field at Pelicans Ballpark.With Myrtle Beach (71-62, 28-35) trailing Carolina (66-65, 30-33) 5-4 in
Alamo's three-homer day paves way for twin bill sweep
Myrtle Beach's five long balls lead charge in 9-1 and 4-2 victories over Wilmington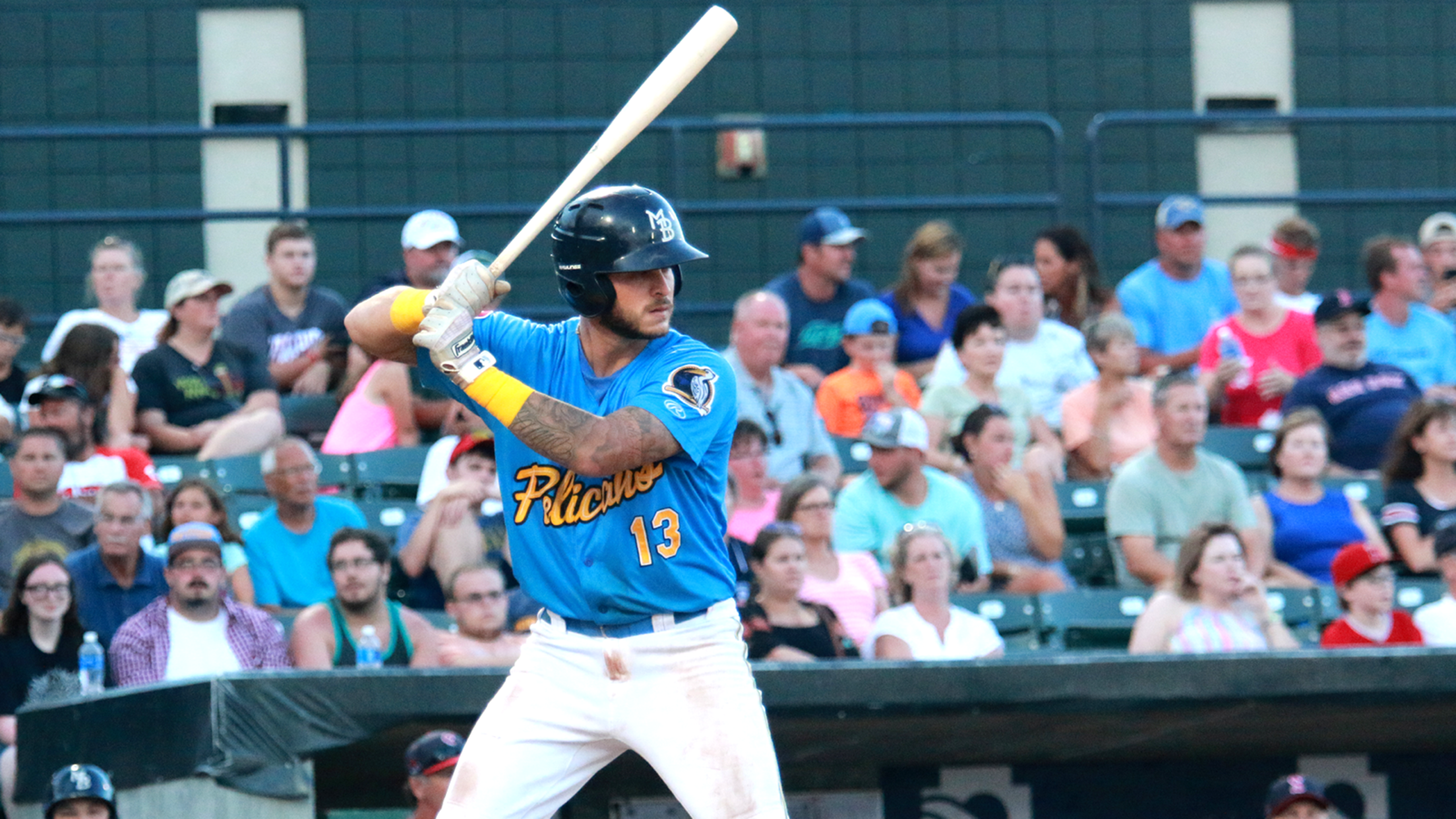 WILMINGTON, Del. (August 19, 2017) - The Pelicans' offense slugged five home runs, including three from Tyler Alamo , in Saturday's doubleheader, leading Myrtle Beach to 9-1 and 4-2 victories in a sweep of the twin bill over the Wilmington Blue Rocks at Frawley Stadium. With Myrtle Beach (67-59, 24-32) and Wilmington (64-61,
Berg, Mekkes shine in Pelicans' extra-inning win over Dash
Myrtle Beach wins third straight by toppling Winston-Salem 5-3 in 12 innings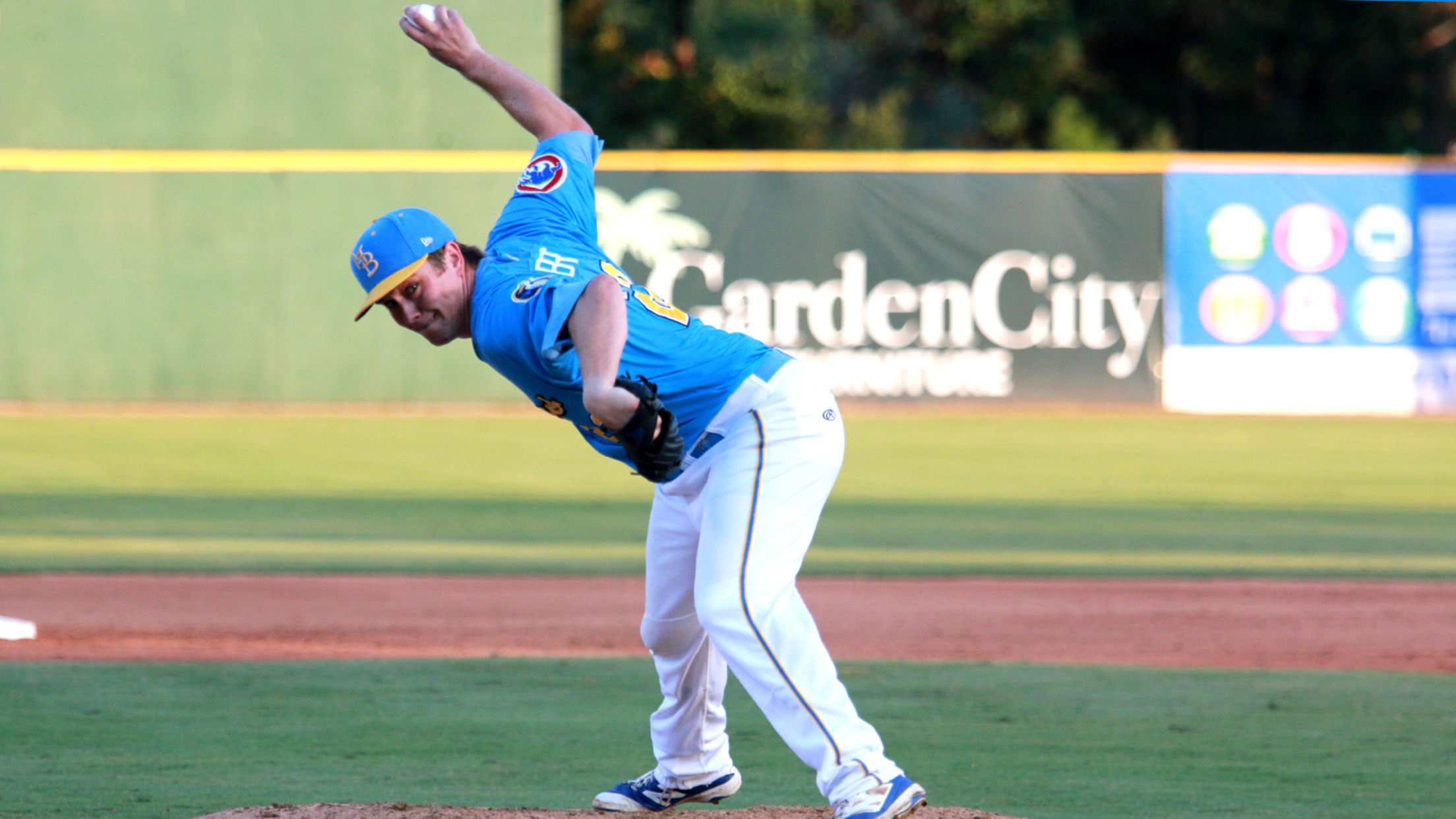 WINSTON-SALEM, N.C. - (August 14, 2017) - The Myrtle Beach Pelicans won their third straight game for the first time in the second half of the season behind a strong outing from the club's bullpen Monday in their 5-3 win in 12 innings over the Winston-Salem Dash from BB&T Ballpark.With the
Home runs power Birds by Keys
Pelicans smash four homers in 9-5 victory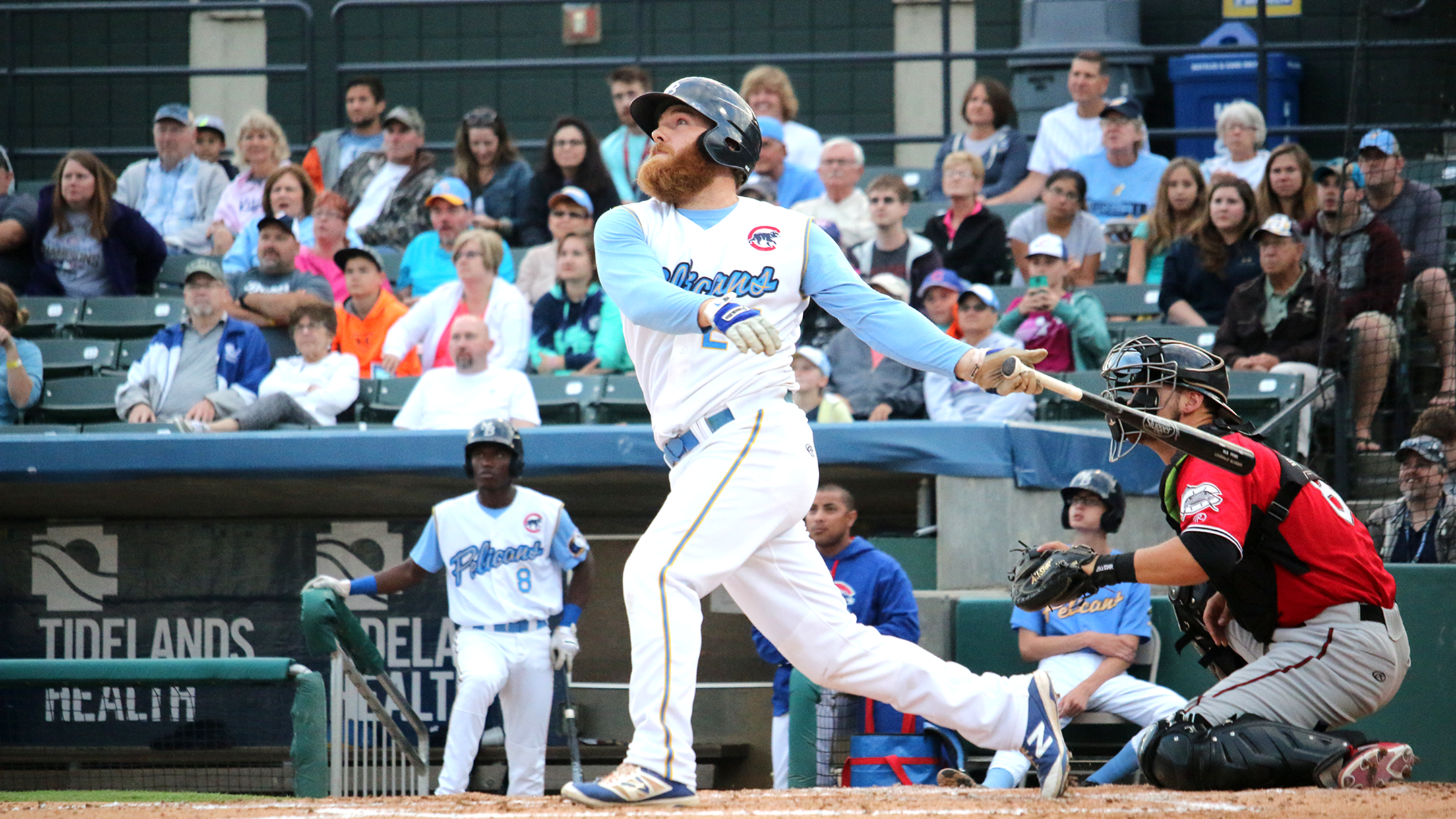 FREDERICK, Md. (July 8, 2017) - The Myrtle Beach Pelicans drilled four home runs Saturday to back five strong innings from Thomas Hatch in a 9-5 win over the Frederick Keys at Nymeo Field at Harry Grove Stadium.The game was scoreless in the second inning when Jesse Hodges popped a solo home run to left
Hatch named Cubs Minor League Pitcher of the Month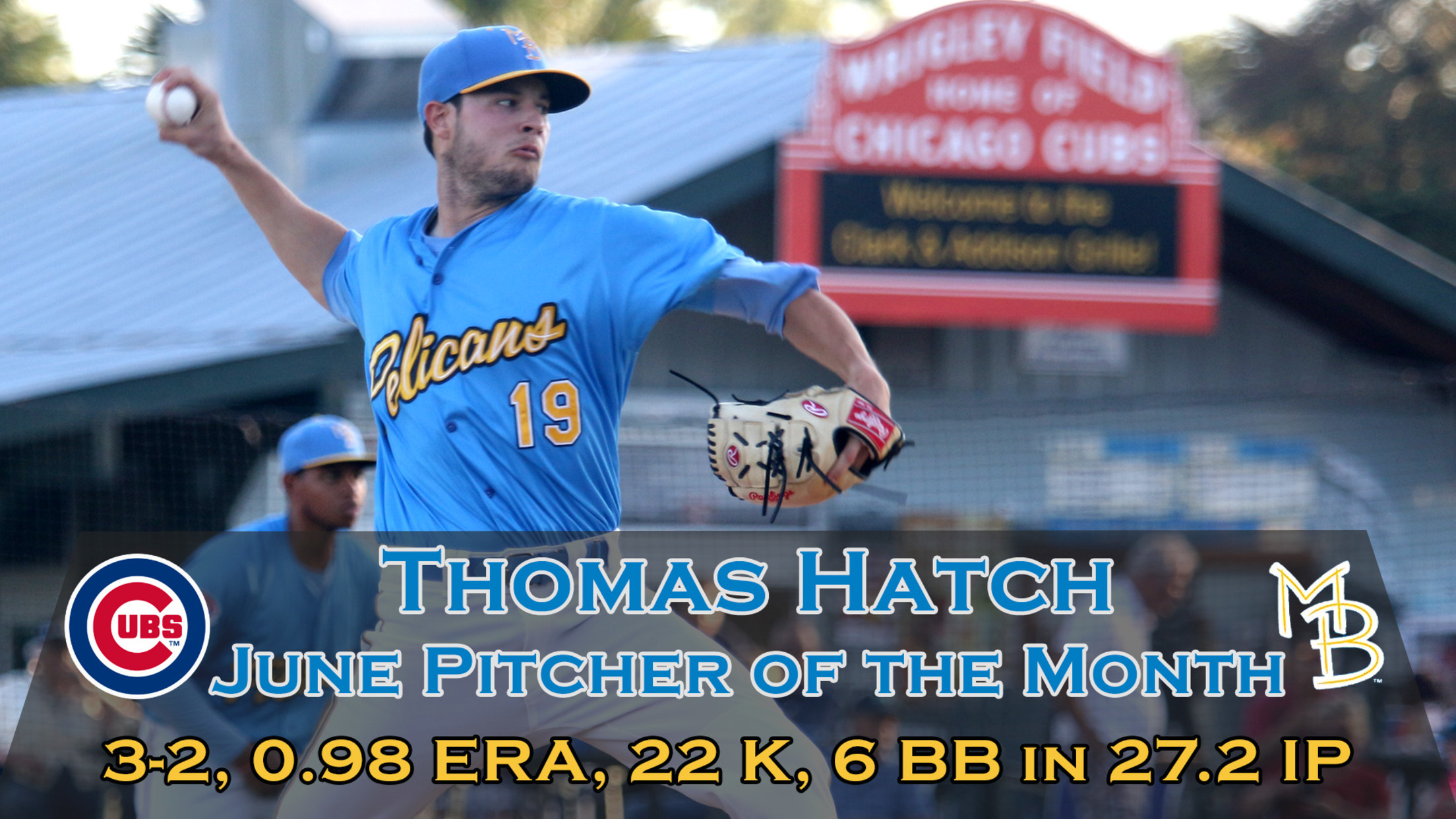 MYRTLE BEACH, S.C. (July 8, 2017) - Myrtle Beach Pelicans right-handed pitcher Thomas Hatch has been named the Chicago Cubs' Minor League Pitcher of the Month for June, the organization announced Saturday. Former Pelicans catcher Victor Caratini earned the Cubs' Minor League Player of the Month award.Hatch went 3-2 with a 0.98 ERA in
Hatch dominates in second half opener
Right-hander does not allow an earned run over seven innings in 2-1 victory over Down East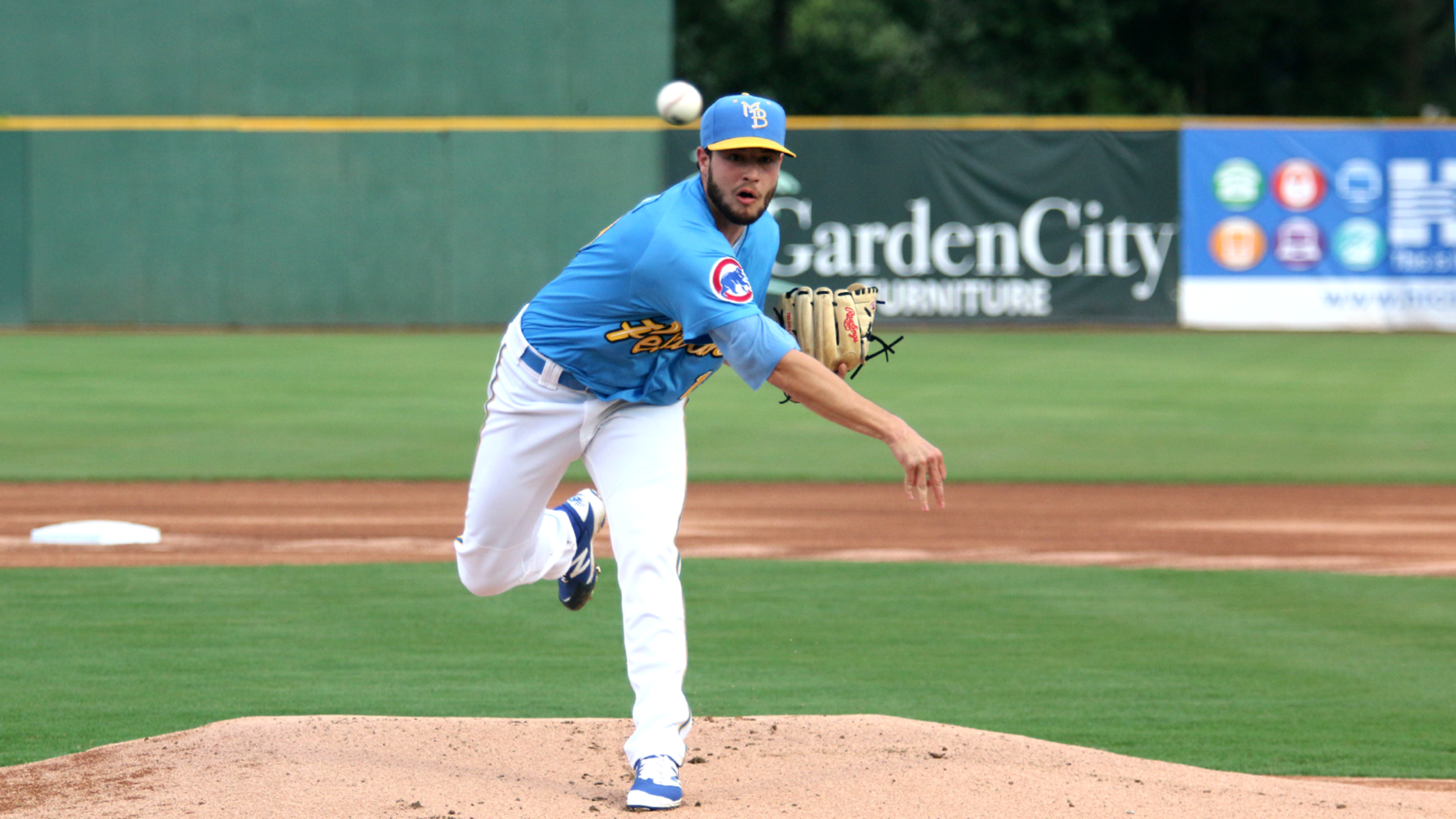 MYRTLE BEACH, S.C. (June 22, 2017) - Thomas Hatch yielded just an unearned run over seven innings Thursday in the Myrtle Beach Pelicans' 2-1 victory over the Down East Wood Ducks in the second half opener in front of 5,024 from TicketReturn.Com Field at Pelicans Ballpark. Hatch (3-6) was dominant for Myrtle
Hatch leads Myrtle Beach to division title
Pelicans clinch first half Southern Division championship with 3-0 win over Frederick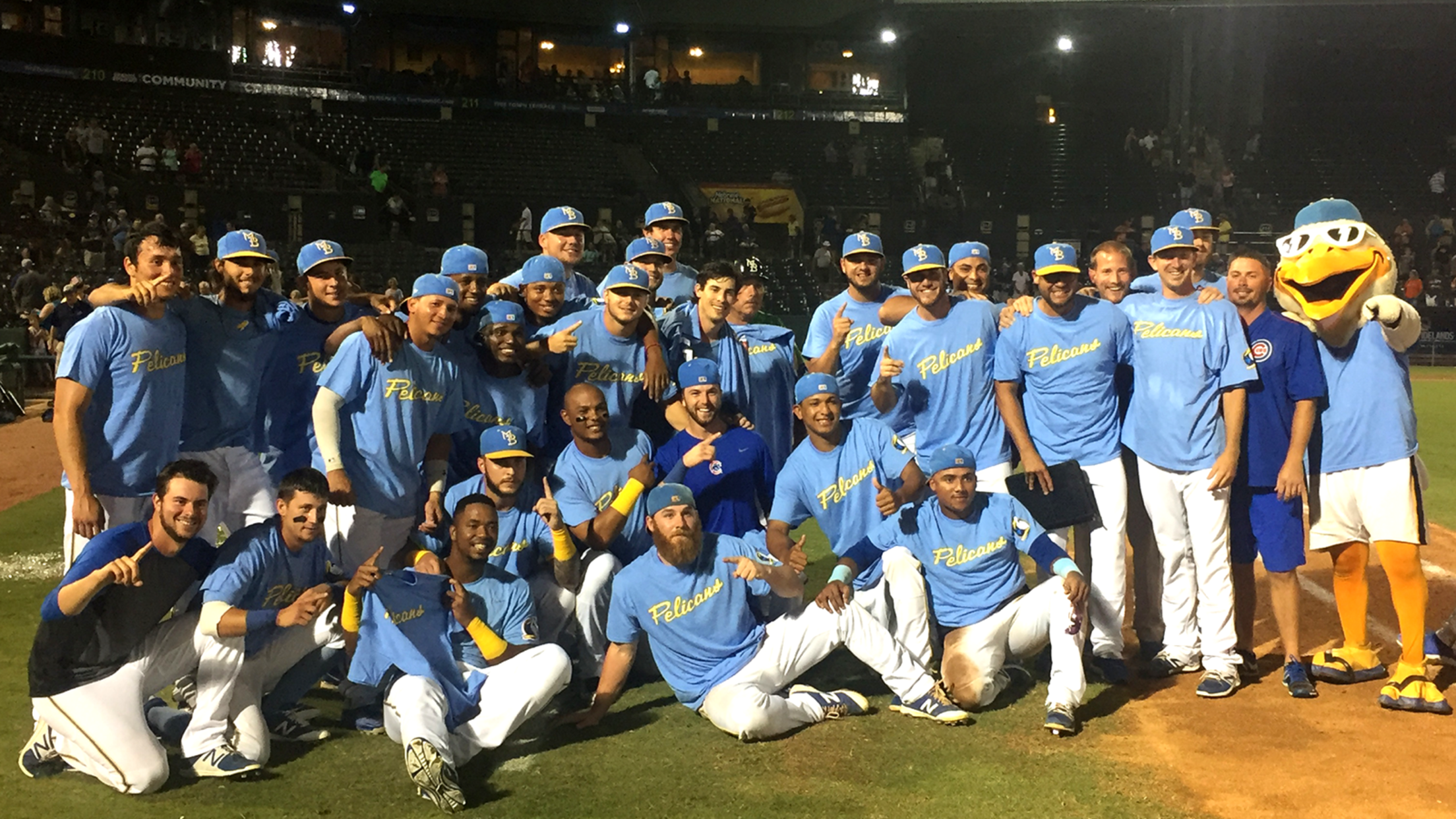 MYRTLE BEACH, S.C. (June 14, 2017) - Myrtle Beach clinched the first half Southern Division championship with their second consecutive shutout of Frederick behind eight shutout frames from Thomas Hatch in the Pelicans' 3-0 victory over the Keys on Wednesday night from TicketReturn.Com Field at Pelicans Ballpark. Hatch (2-6) was in
Pelicans first team in Minors to clinch in first half
Defending Mills Cup champions snare the Southern Division crown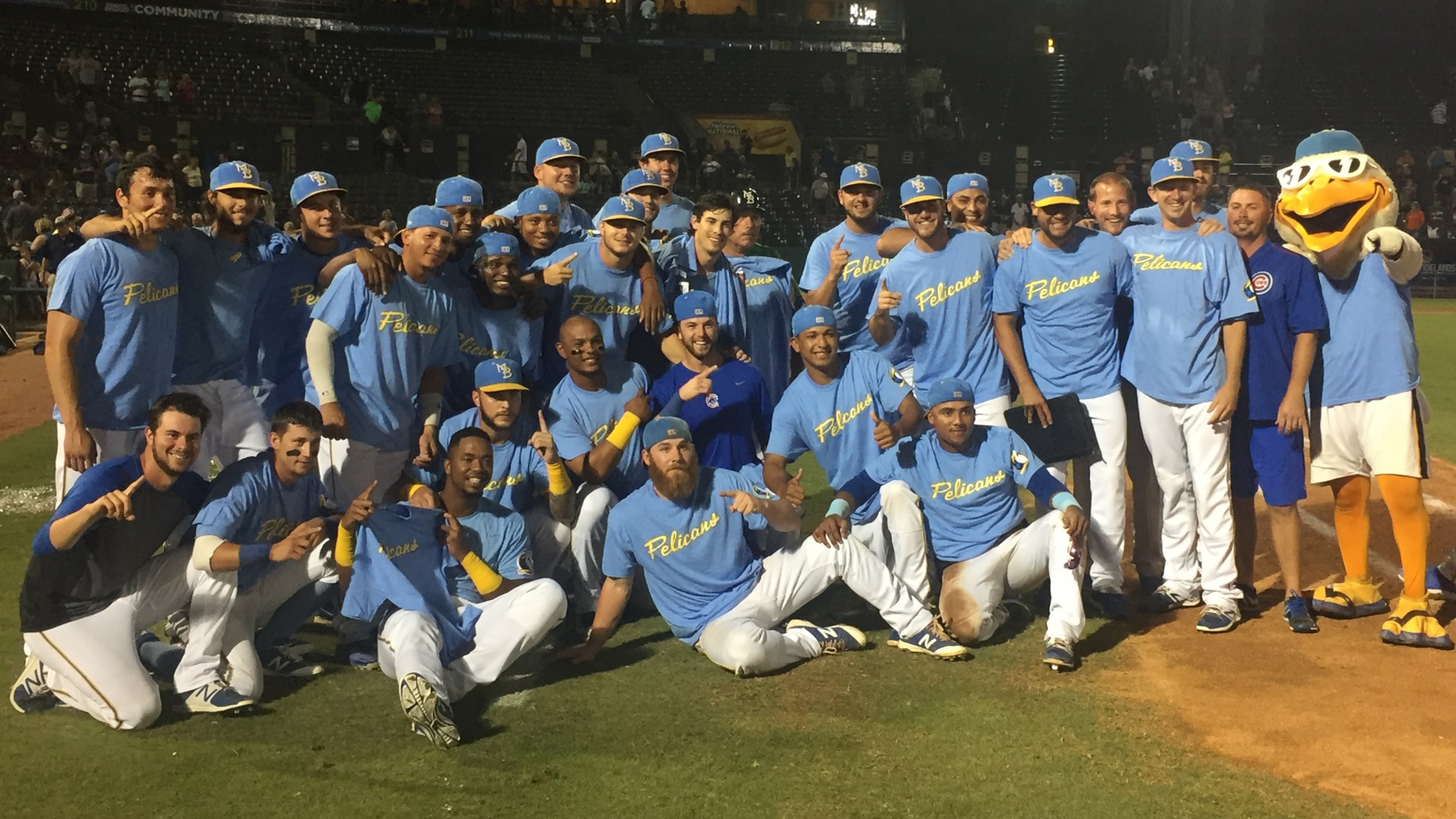 The Class A Advanced Myrtle Beach Pelicans have won the past two Mills Cups. They assured themselves of an opportunity to play for a three-peat Wednesday night.Behind eight shutout innings from Cubs No. 11 prospectThomas Hatch, the Pelicans clinched the Carolina League Southern Division first-half crown and wrapped up their
Pelicans blanked by Carolina in 1-0 loss
Myrtle Beach's seven-game winning streak is snapped despited a strong out from Thomas Hatch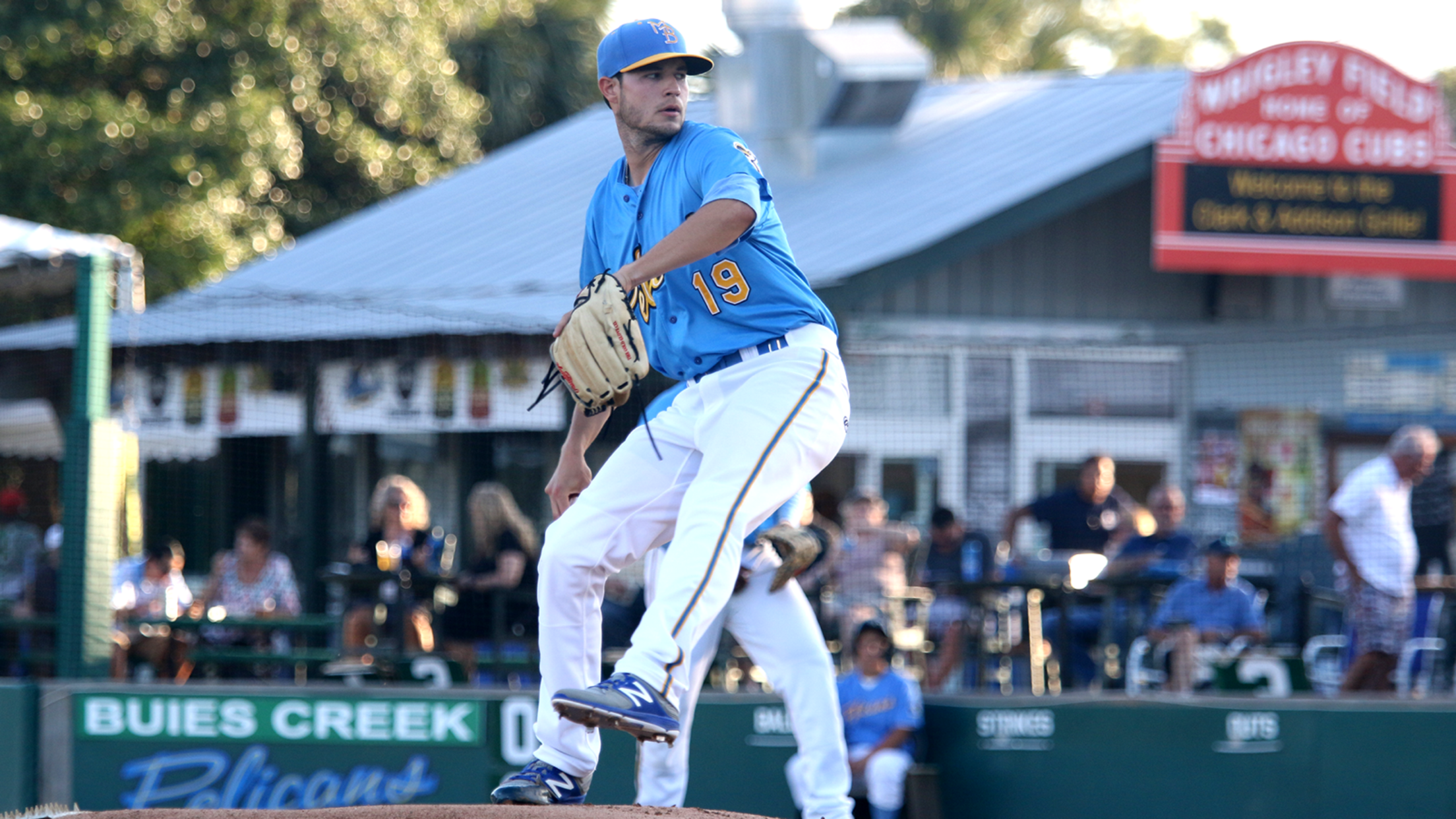 MYRTLE BEACH, S.C. (June 9, 2017) - Despite a strong outing from Thomas Hatch , the Myrtle Beach Pelicans saw their seven-game winning streak come to an end Friday in a 1-0 loss to the Carolina Mudcats at TicketReturn.Com Field at Pelicans Ballpark.Carolina (33-27) starter Jordan Yamamoto (1-0) dominated the Myrtle Beach
Hatch earns first win as Pelicans sabotage Wood Ducks
Hatch twirls 6.1 innings of shutout baseball in Birds' 10-2 rout of Down East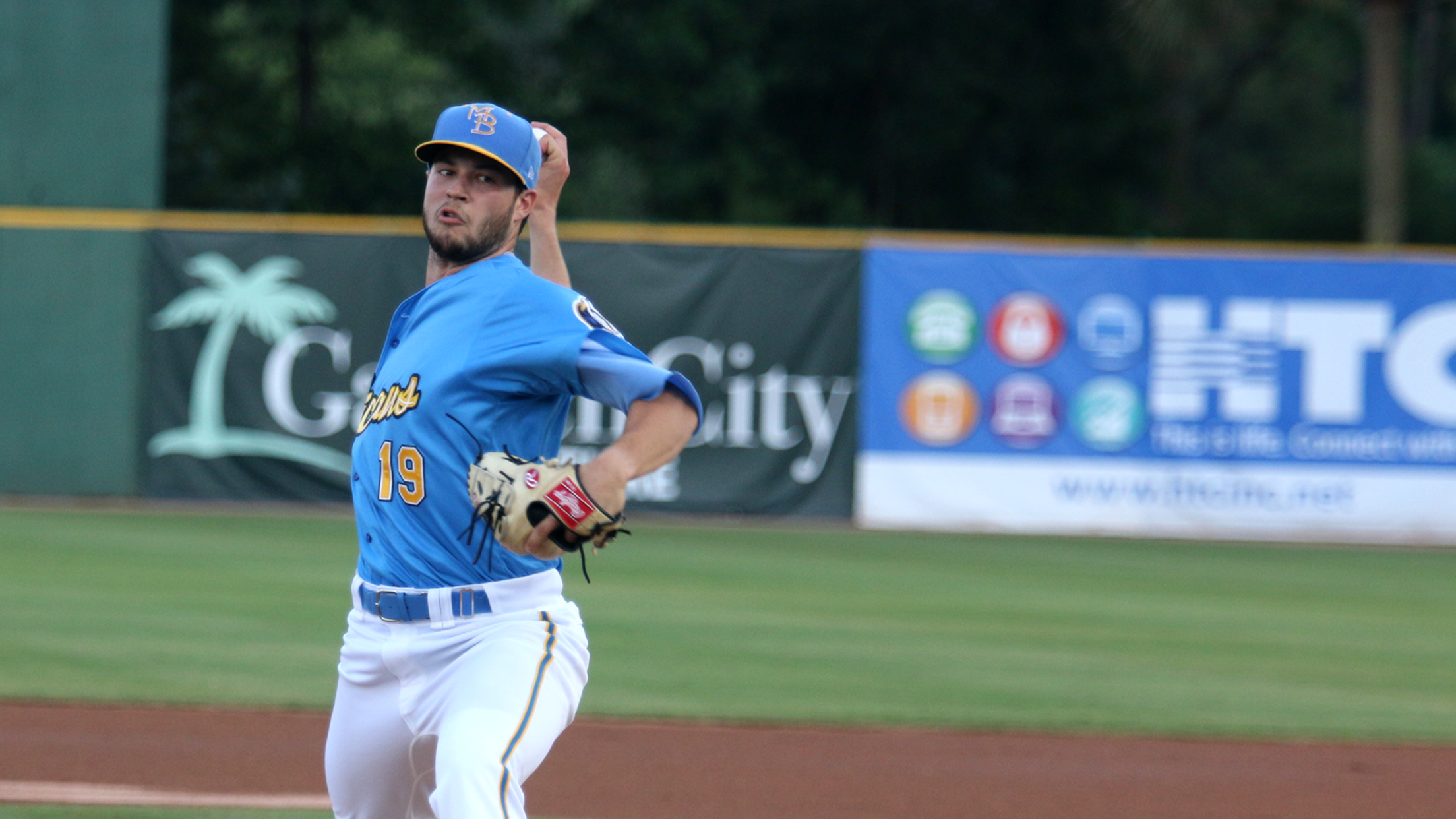 MYRTLE BEACH, S.C. (June 3, 2017) - Thomas Hatch spun 6.1 scoreless innings and both Matt Rose and Trent Giambrone blasted home runs to help the Myrtle Beach Pelicans earn a series win Saturday with a 10-2 victory over the Down East Wood Ducks from TicketReturn.Com Field at Pelicans Ballpark.Myrtle Beach (31-25) erupted in the
Hatch whiffs 13, but Birds come up short at Carolina
Right-hander narrowly misses tying club record in 4-1 defeat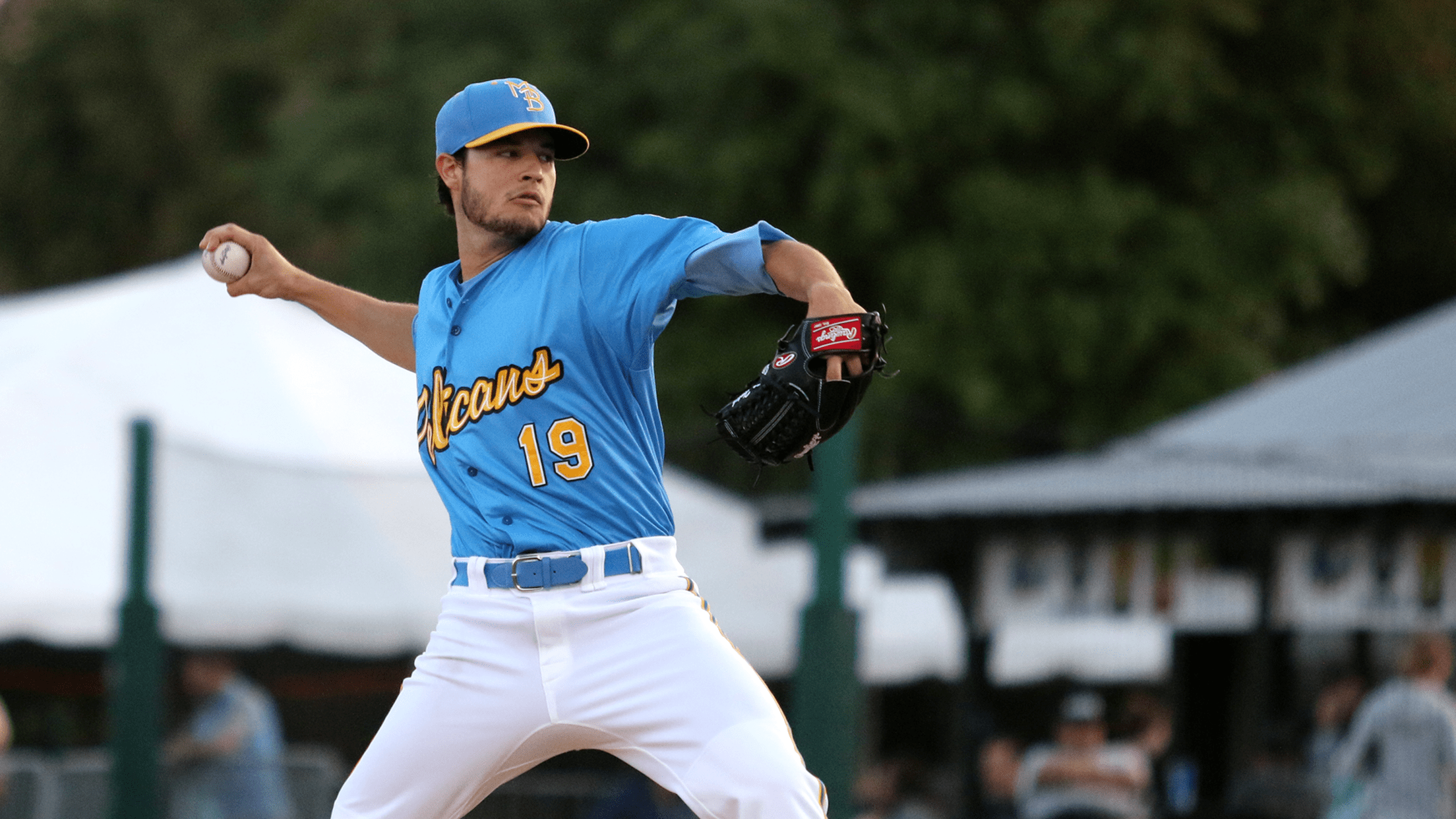 ZEBULON, N.C. (May 28, 2017) - Thomas Hatch struck out 13 - one away from tying a Pelicans record - but Myrtle Beach fell 4-1 Sunday to the Carolina Mudcats at Five County Stadium.The score was tied at one with one out in the sixth when an error put Jake Gatewood on first.
Pelicans' Hatch strikes out baker's dozen
No. 11 Cubs prospect racks up career high in K's, but takes loss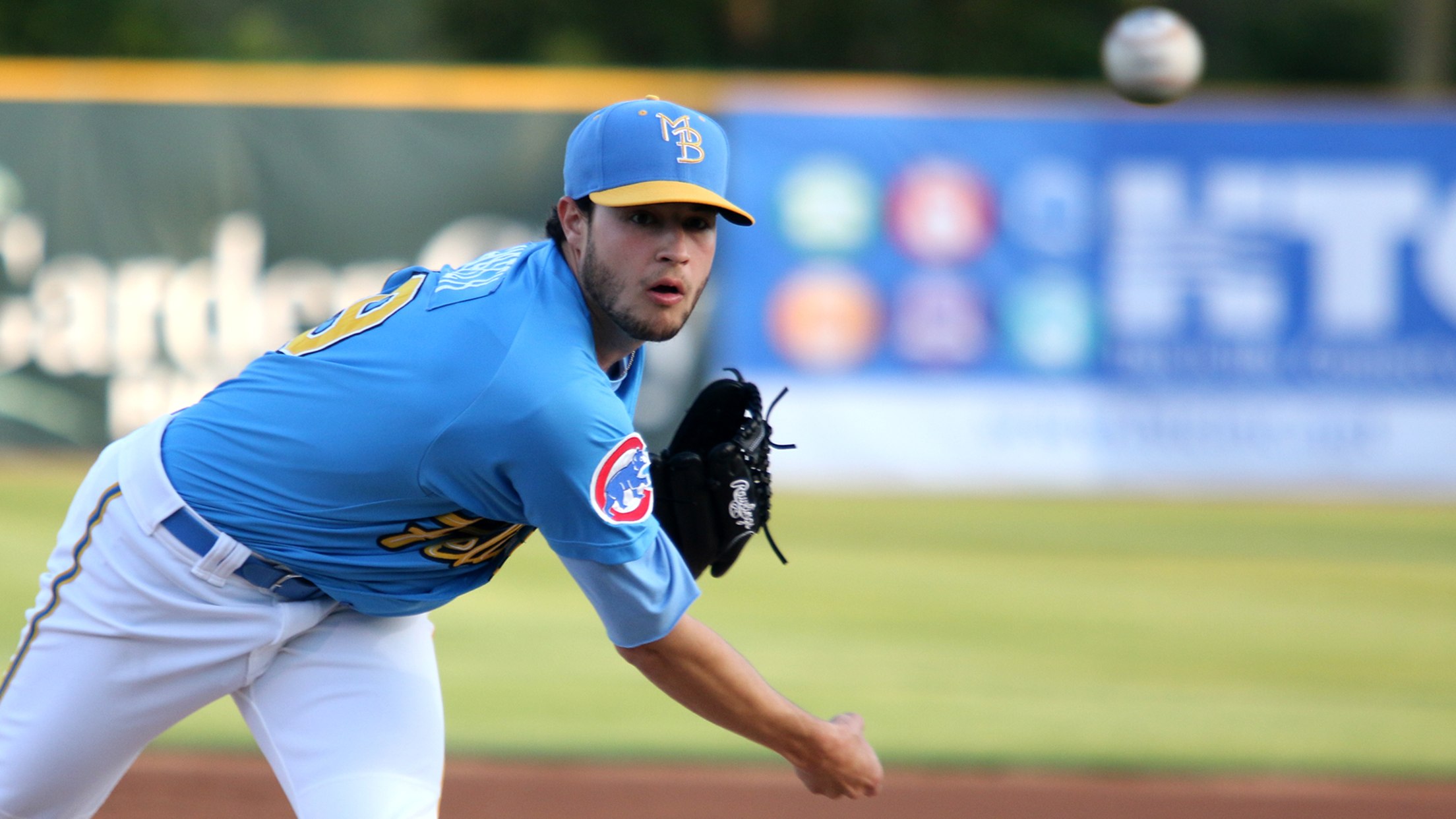 Thomas Hatch admits he's been on a learning curve over the first two months of his professional career. But he's piling up a lot of experience -- and strikeouts. The No. 11 Cubs prospect set a career high with 13 strikeouts Sunday as the Class A Advanced Myrtle Beach Pelicans fell
Bullpen struggles in 10-5 loss
Hatch turns in strong start, Hodges records three hits in defeat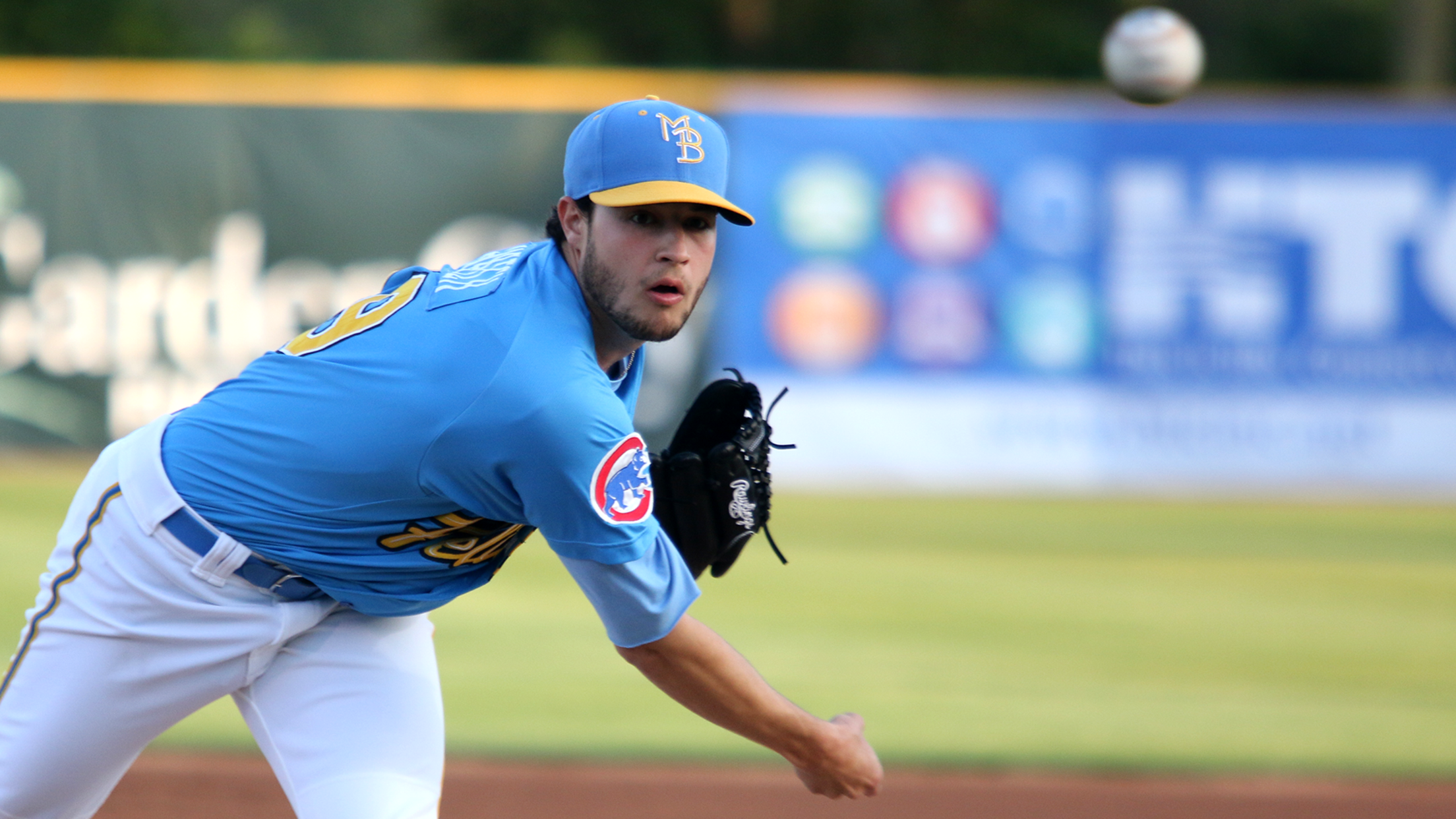 SALEM, Va. (May 22, 2017) - Thomas Hatch worked five shutout innings and Jesse Hodges notched three hits on Monday, but the Salem Red Sox rallied off the Myrtle Beach bullpen to defeat the Pelicans 10-5 at Haley Toyota Field at Salem Memorial Ballpark.Myrtle Beach (23-22) led 4-0 after Hatch's five scoreless frames. The right-hander
Alamo homers in Myrtle Beach's 6-2 loss
Pelicans drop third straight in the series against Buies Creek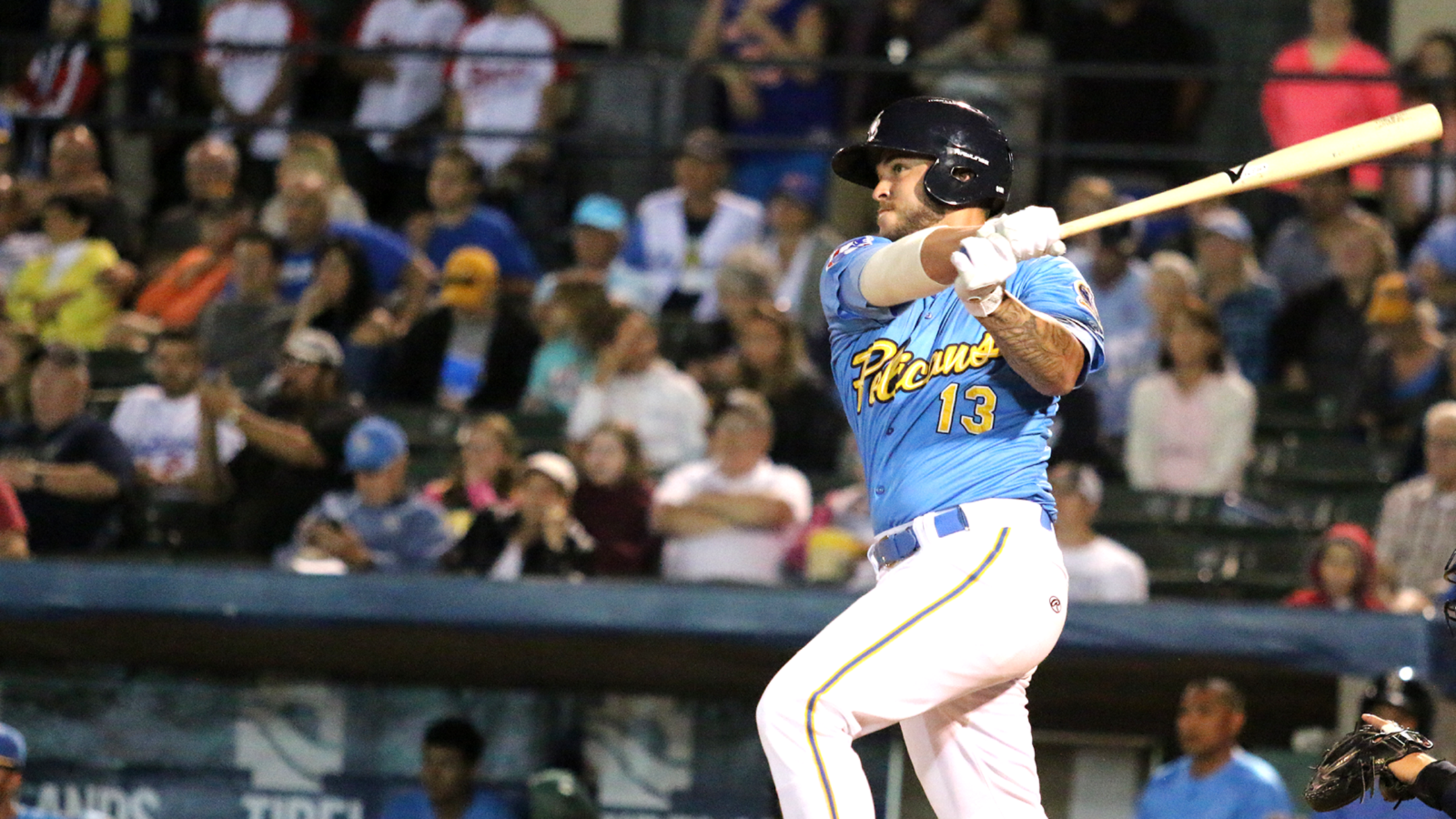 Flete leads offensive surge as Birds defeat Dash
Flete finished a triple shy of the cycle as the Birds win rubber match 9-7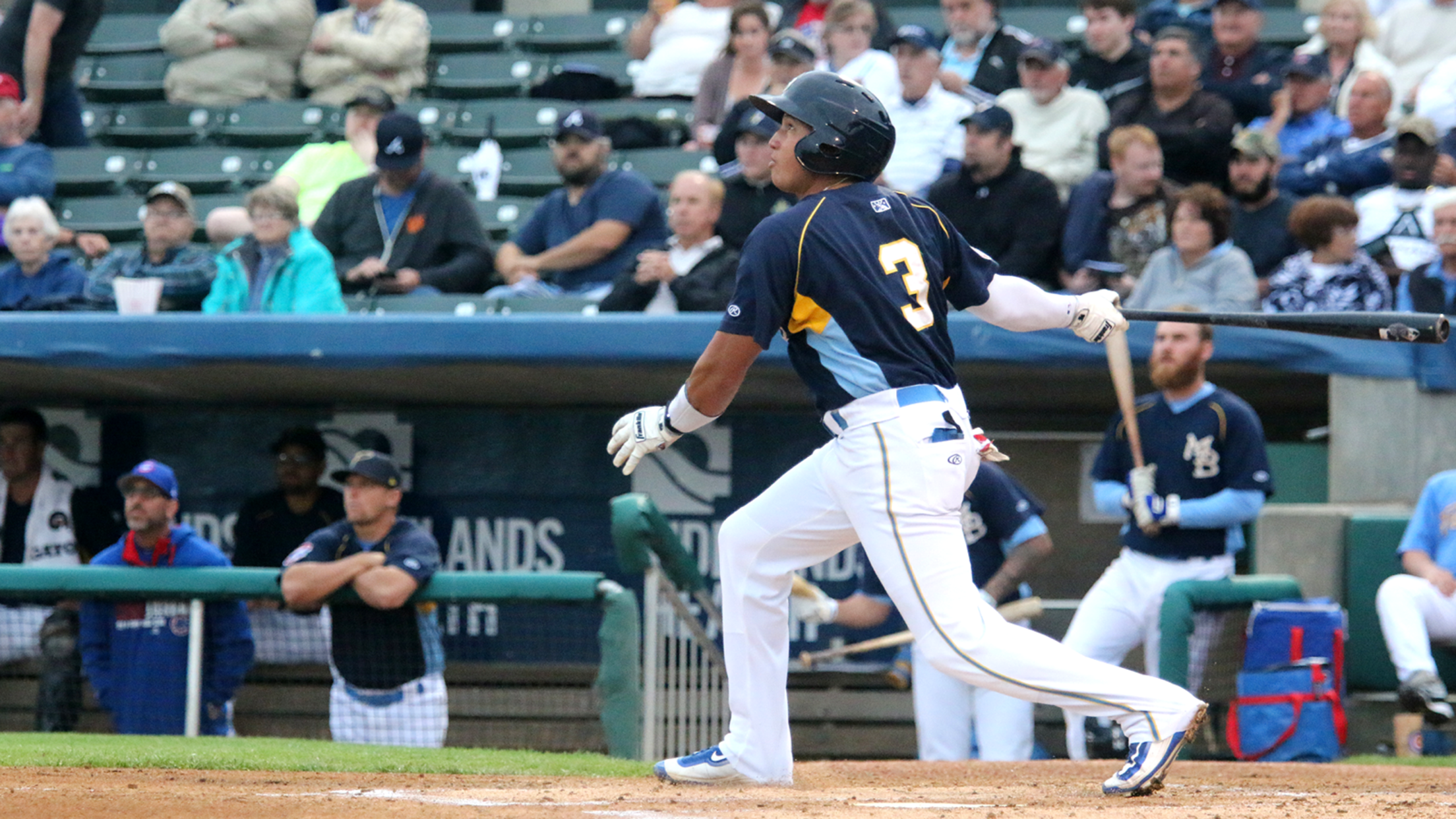 WINSTON-SALEM, N.C. (May 11, 2017) - Bryant Flete  finished a triple shy of the cycle to lead an offensive barrage in Thursday's rubber match, helping the Myrtle Beach Pelicans beat the Winston-Salem Dash 9-7 at BB&T Ballpark.Down 5-4 in the sixth, Flete and Trent Giambrone began the frame with back-to-back singles for