Mets' Rosario, Smith graduate on a high note
Impact duo leads the way for next wave of Minor League talent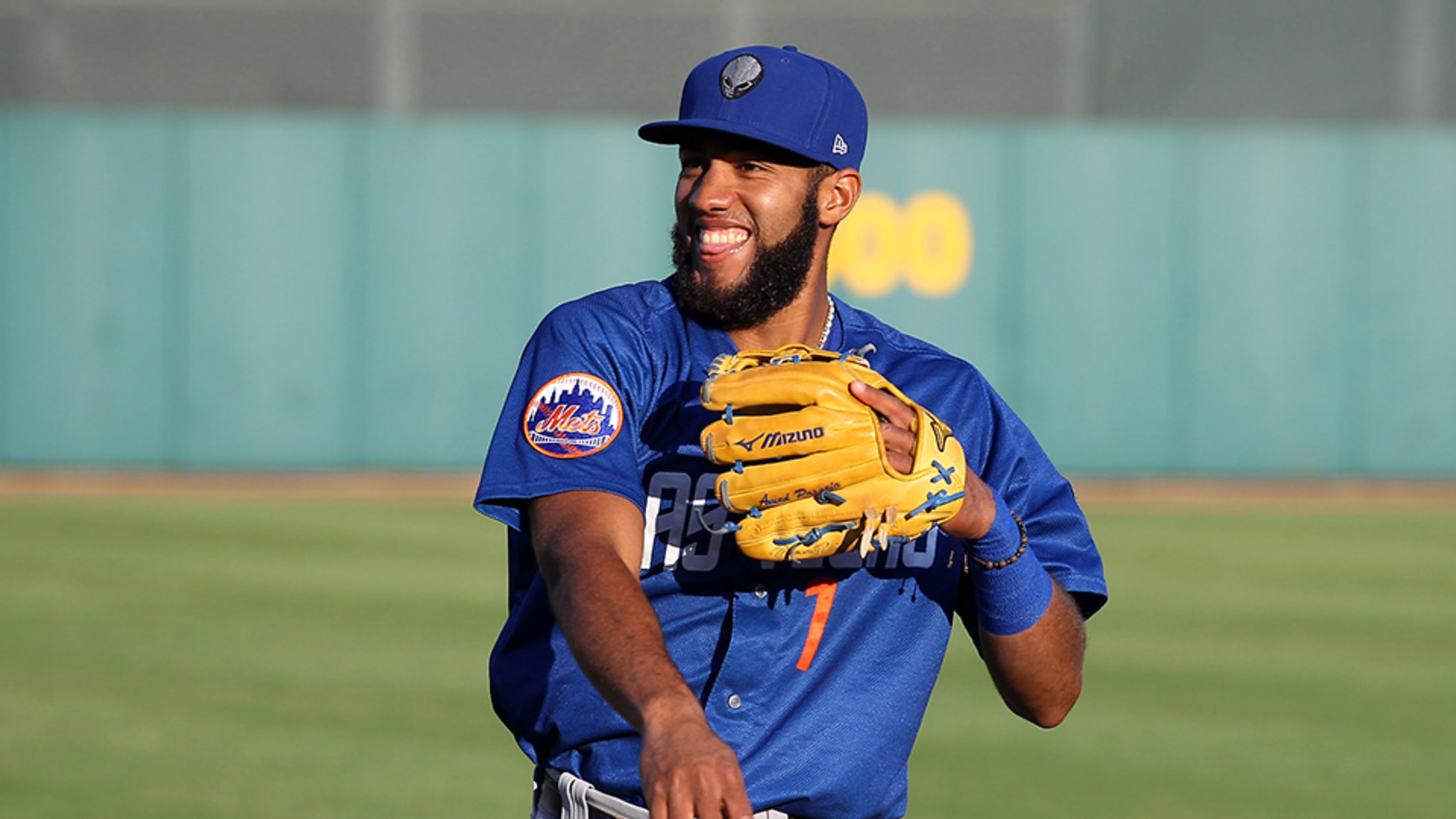 This offseason, MiLB.com is taking a look at the most outstanding campaigns by players in each system across Minor League Baseball and honoring the players -- regardless of age or prospect status -- who had the best seasons in their organization.An organization historically known for producing high-end pitching, the Mets
This offseason, MiLB.com is taking a look at the most outstanding campaigns by players in each system across Minor League Baseball and honoring the players -- regardless of age or prospect status -- who had the best seasons in their organization.
51s' Rosario claims top rookie honor
Las Vegas SS dazzles with bat, glove in first year at Triple-A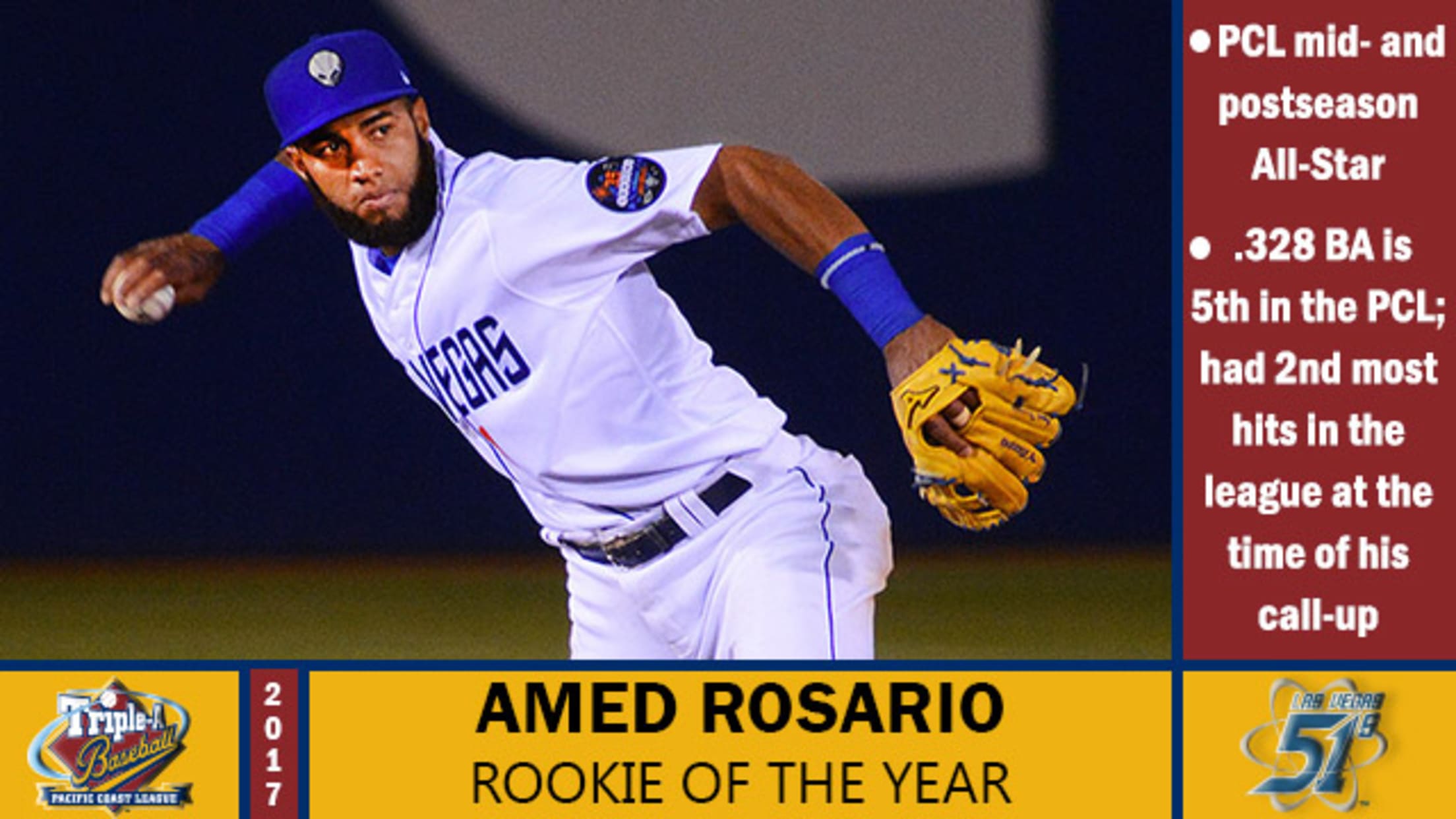 ROUND ROCK, Texas - Las Vegas 51s' shortstop Amed Rosario edged out teammate Dominic Smith to win the Pacific Coast League's Rookie of the Year. Rosario is the first Las Vegas player to take the honor since the award was created in 1998.
Mets bringing up Smith from Triple-A Las Vegas
No. 41 prospect hitting .330 with 16 homers, .905 OPS in PCL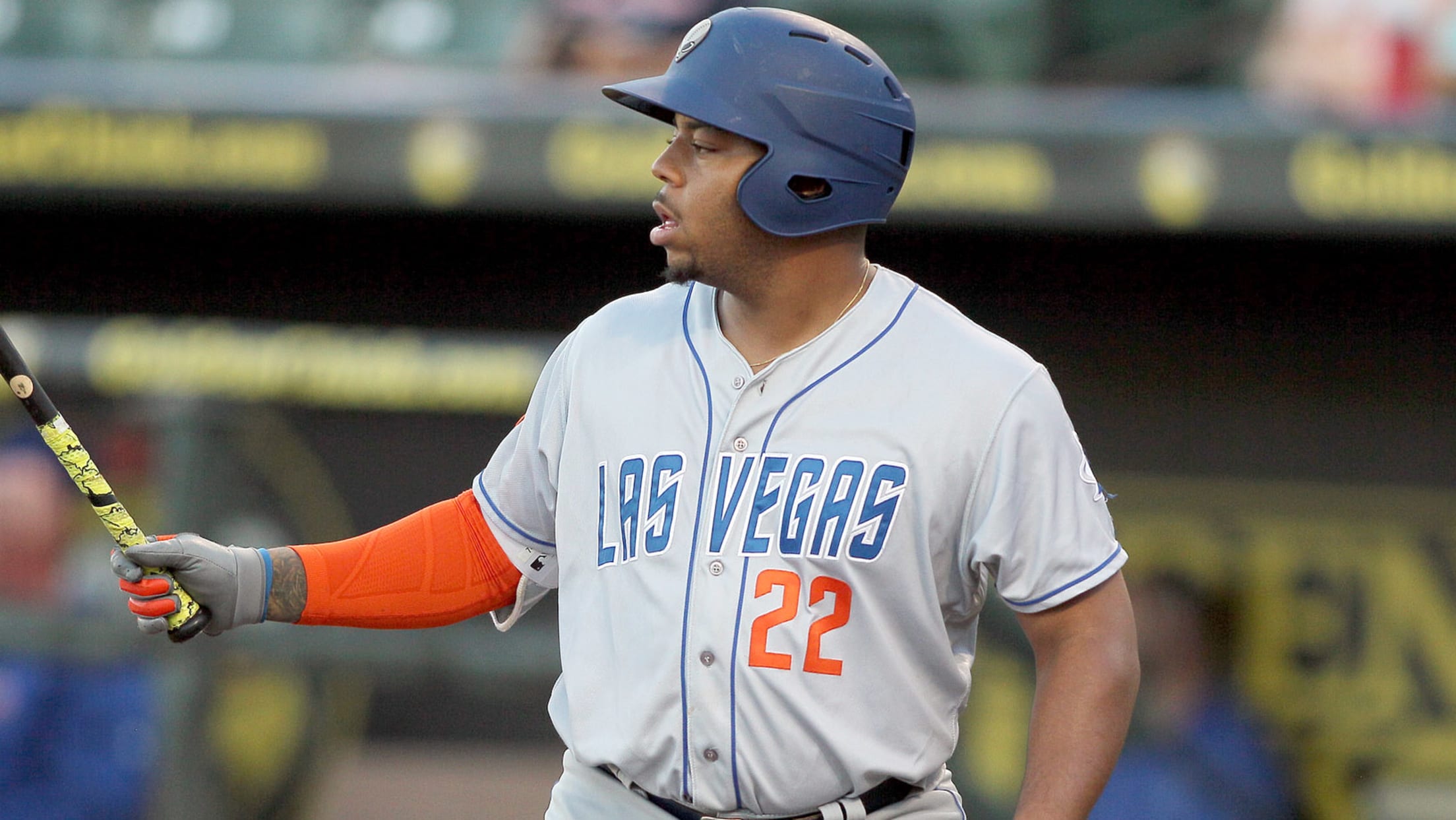 The Mets already brought up one potential future infield star this month in Amed Rosario. Now, his talented Triple-A Las Vegas teammate is about to join him on the game's biggest stage.The Mets are calling up No. 2 prospectDominic Smith on Friday to make his Major League debut during the
MiLB announces July Players of the Month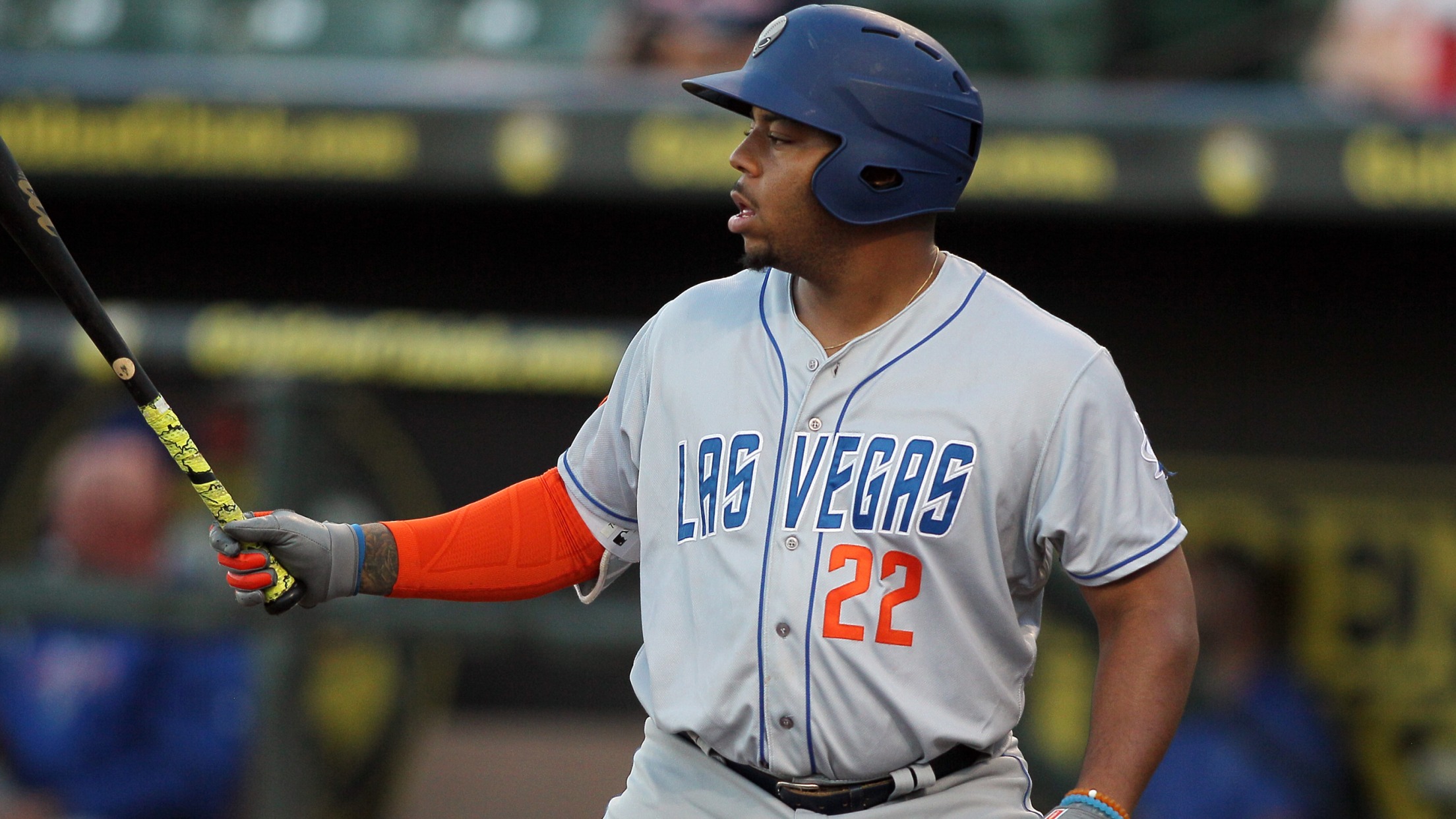 ST. PETERSBURG, Fla. -- Minor League Baseball today announced its July Player of the Month Award winners for all leagues. Each winner will receive an award from Minor League Baseball in recognition of the honor.
51s' Smith honored for July performance
Mets' No. 2 prospect among league leaders in several offensive categories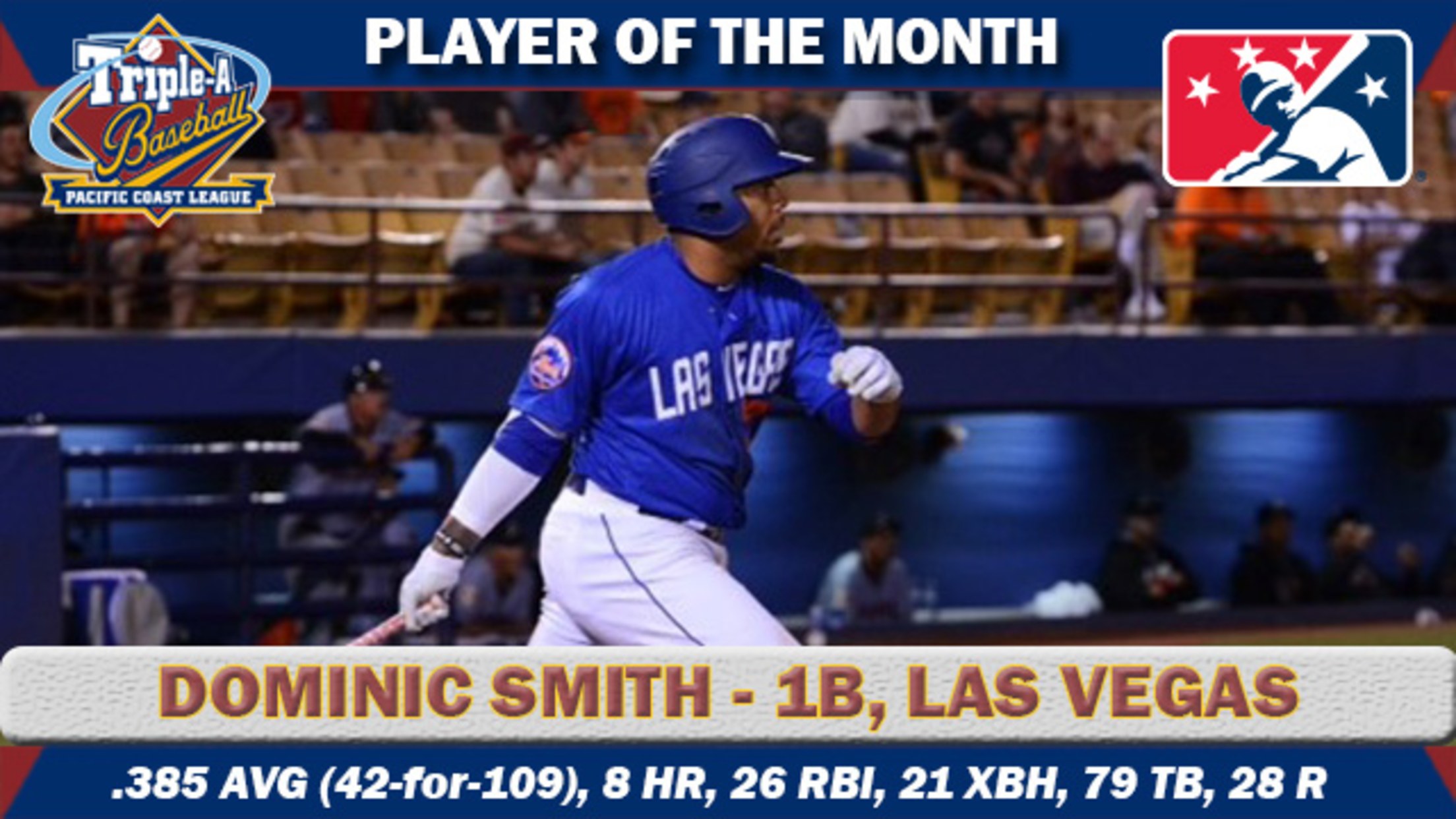 ROUND ROCK, Texas - Following a vote of Pacific Coast League field managers, Las Vegas 51s' first baseman Dominic Smith has been elected the League's Player of the Month for July, the League office announced Friday. Smith, along with winners from other leagues, will be presented with an award from
Prospect Roundup: Games of July 30
Smith continues to mash; Hansen fans dozen in complete game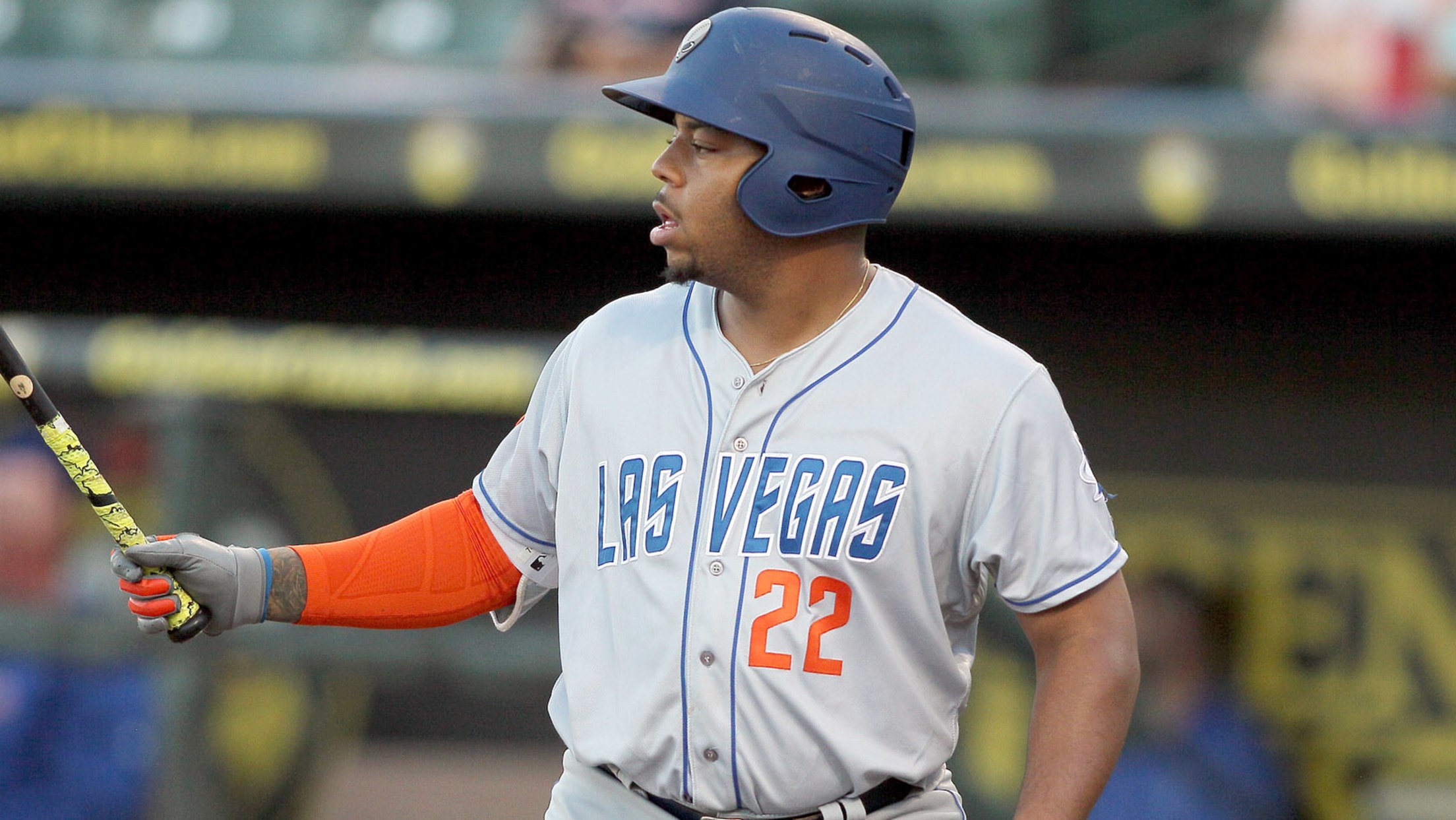 Mets 1B Dominic Smith, Triple-A Las Vegas: 2-for-4, HR, 2B, 3 RBI, 2 R, BB, SB -- Last week's trade that sent first baseman Lucas Duda to the Rays seemingly hasn't affected the Mets' plans for their 22-year-old first baseman. No matter, the team's No. 2 prospect keeps proving with
Red-hot Smith comes through again for 51s
Mets No. 2 prospect accounts for offense with homer, double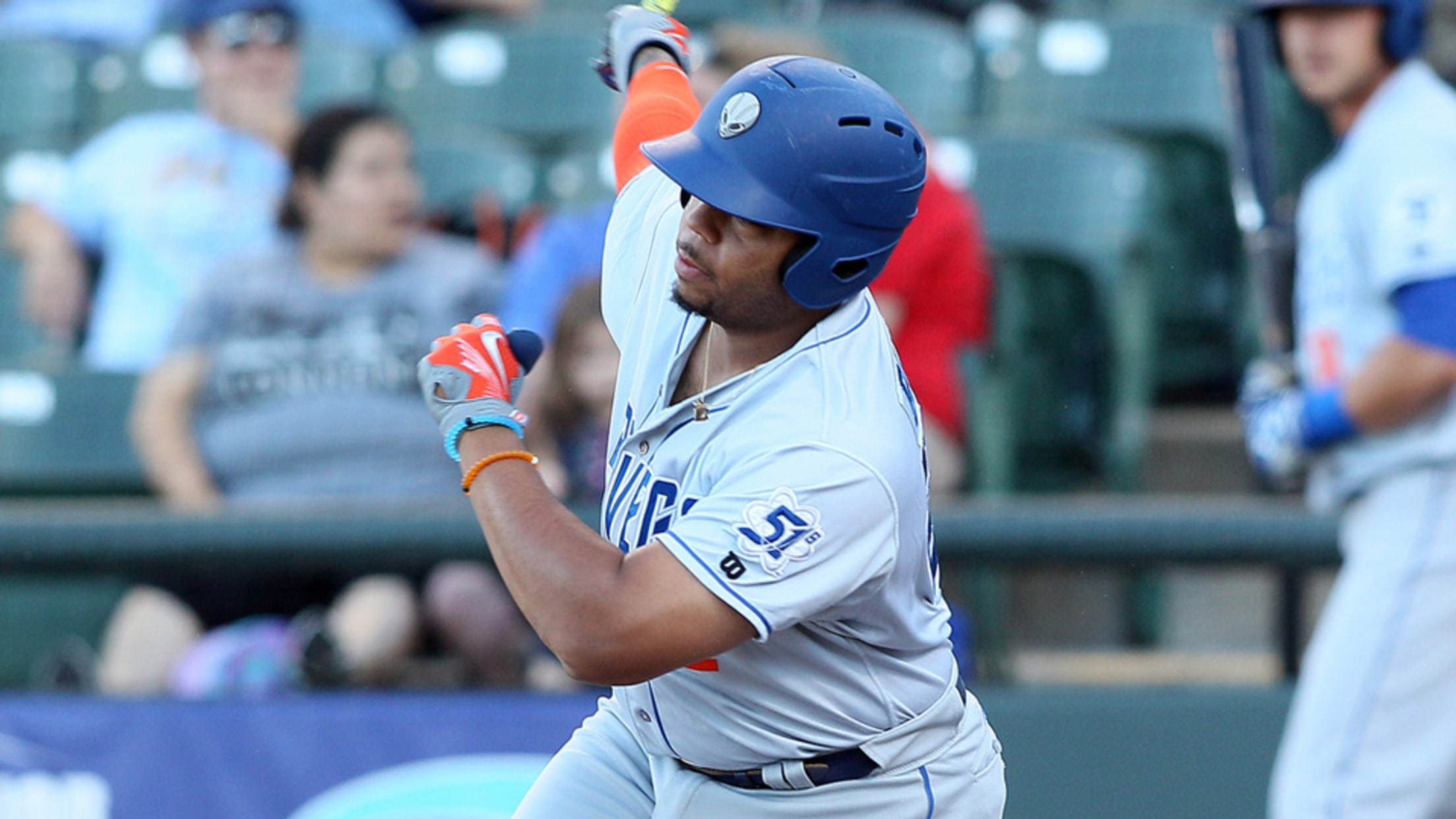 Dominic Smith's hitting over the last month has been many things, but one thing it hasn't been is a surprise."I'm a second-half player. This year, I started hot and I'm heating up [again] in the second half," the Mets No. 2 prospect said.Smith homered and belted a go-ahead three-run double
Smith, Rosario lead 51s' offensive outburst
Mets No. 2 prospect plates pro-best six, No. 1 collects four hits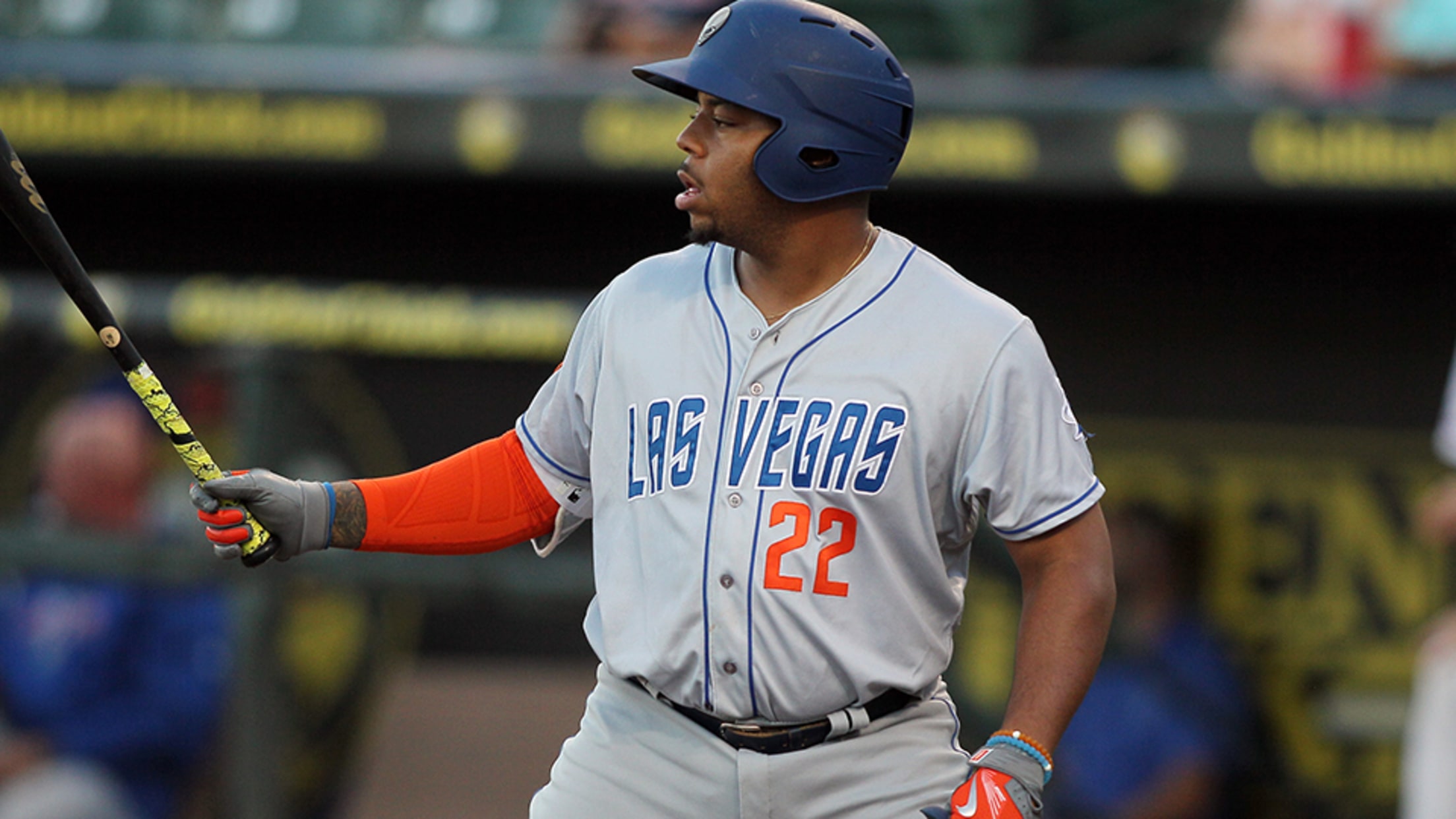 Just two games after losing the longest hit streak of his career, Dominic Smith set another personal record, once again with the help of a familiar accomplice.The Mets' second-ranked prospect drove in a career-high six runs and top prospect Amed Rosario matched his career high with four hits as Triple-A
Prospect Roundup: Games of July 5
Cardinals' Gonzales plugs along; Yankees' Florial hits grand slam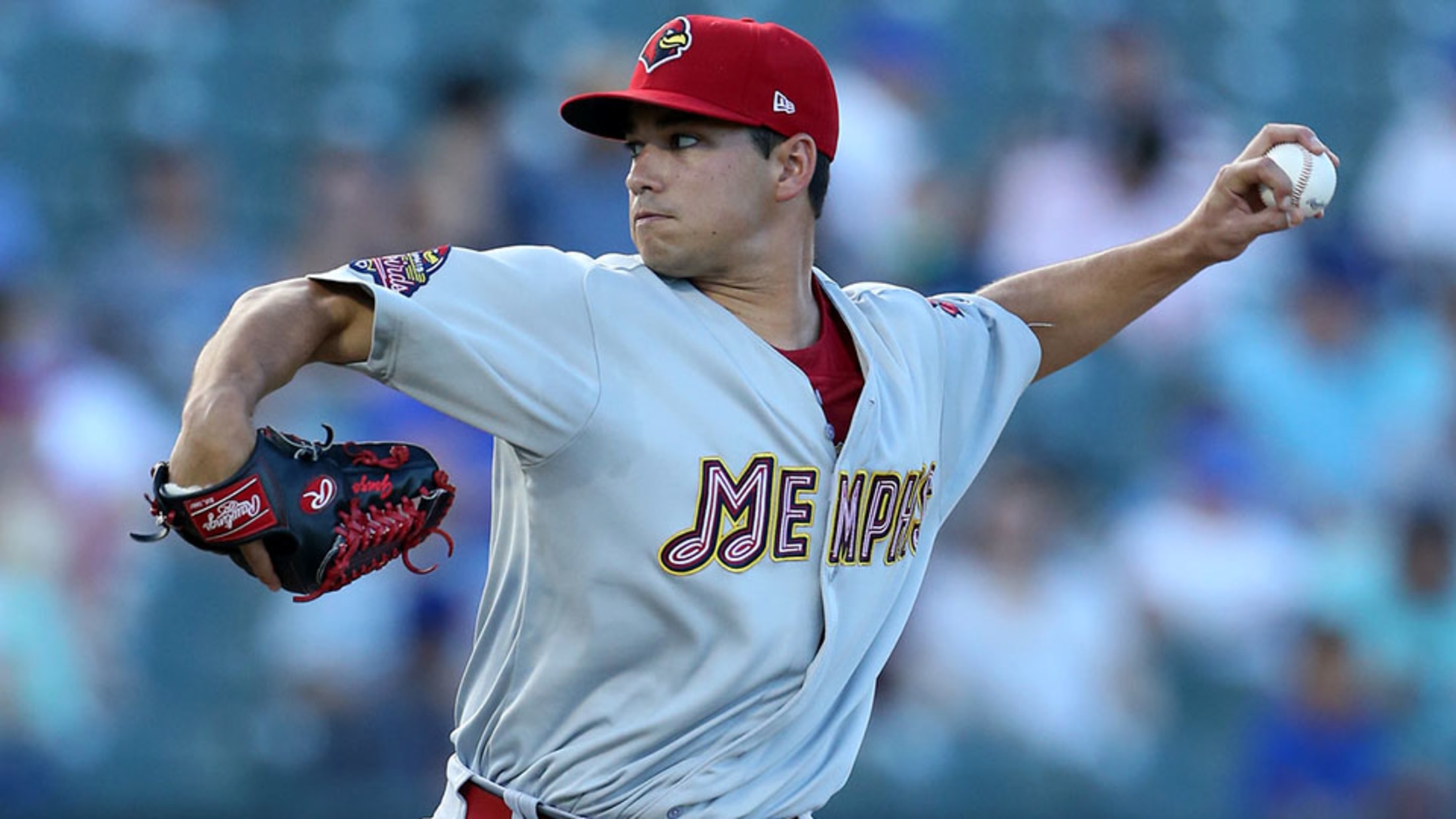 Cardinals LHP Marco Gonzales, Triple-A Memphis: 6 IP, 4 H, 1 R, 1 ER, 0 BB, 6 K, 1 HR, 95 pitches, 62 strikes -- The Cardinals' No. 19 prospect tossed his fourth straight quality start Wednesday in a 6-4 win over Round Rock and now owns a 2.56 ERA
Smith tees off twice, runs hit streak to 19
Mets No. 2 prospect posts first multi-homer game of season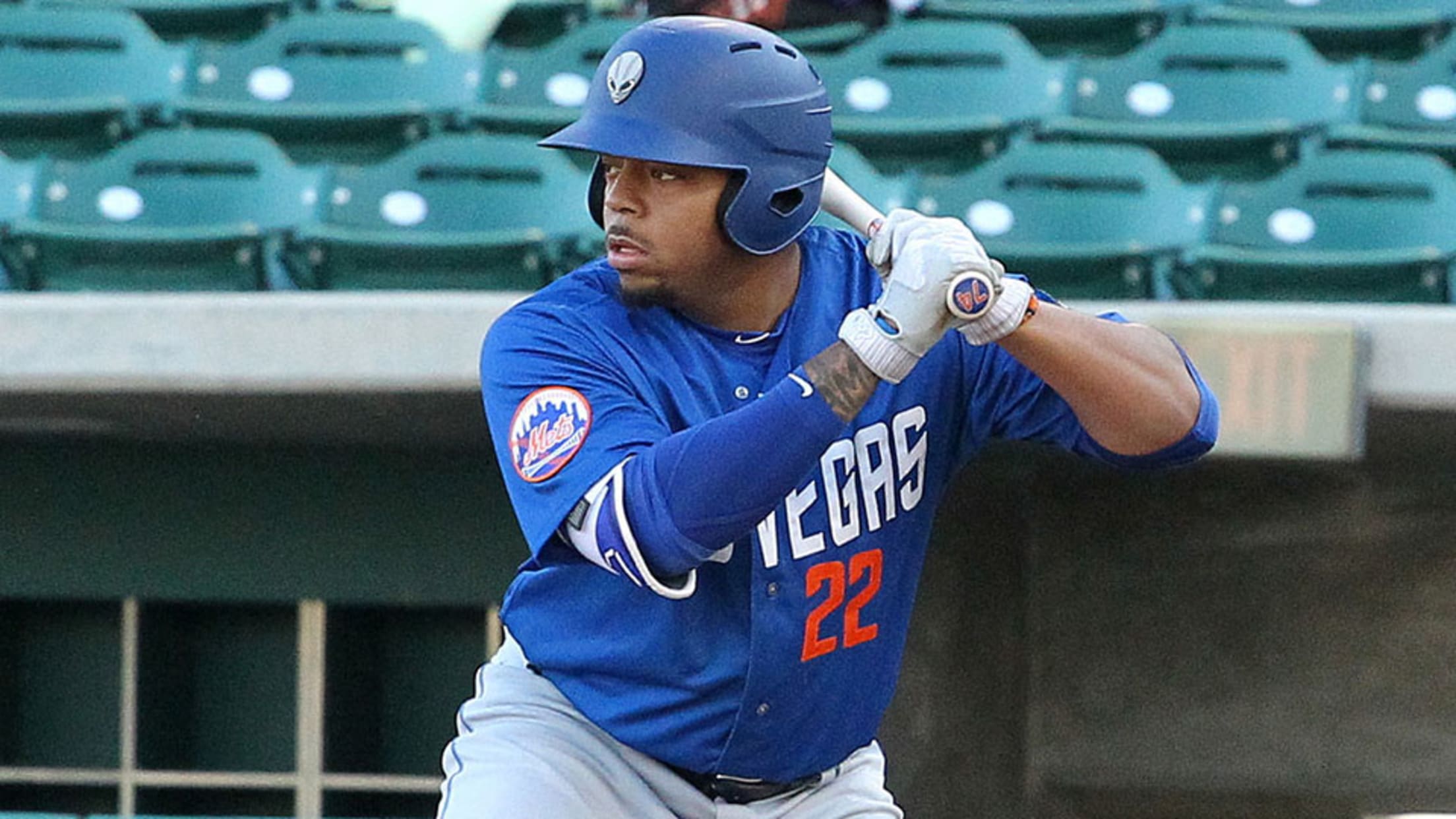 Dominic Smith continued to rake early Monday night and that was just the start of a big game for the first baseman.The Mets No. 2 prospect ran his longest hitting streak of the season to 19 games with two homers and a double and drove in four runs as Triple-A
Prospect Roundup: Games of June 20
Verdugo, Smith, Barreto stand out at plate in Pacific Coast League
Dodgers OF Alex Verdugo, Triple-A Oklahoma City: 3-for-5, R -- Most of the Dodgers' fan base rightly paid attention to the power show being put on by Corey Seager and Cody Bellinger on Tuesday, but don't let Verdugo's performance of late slip through the cracks. The Dodgers' No. 2 prospect has
Rosario, Smith show off power for Las Vegas
Top Mets prospects go deep in same game for first time this year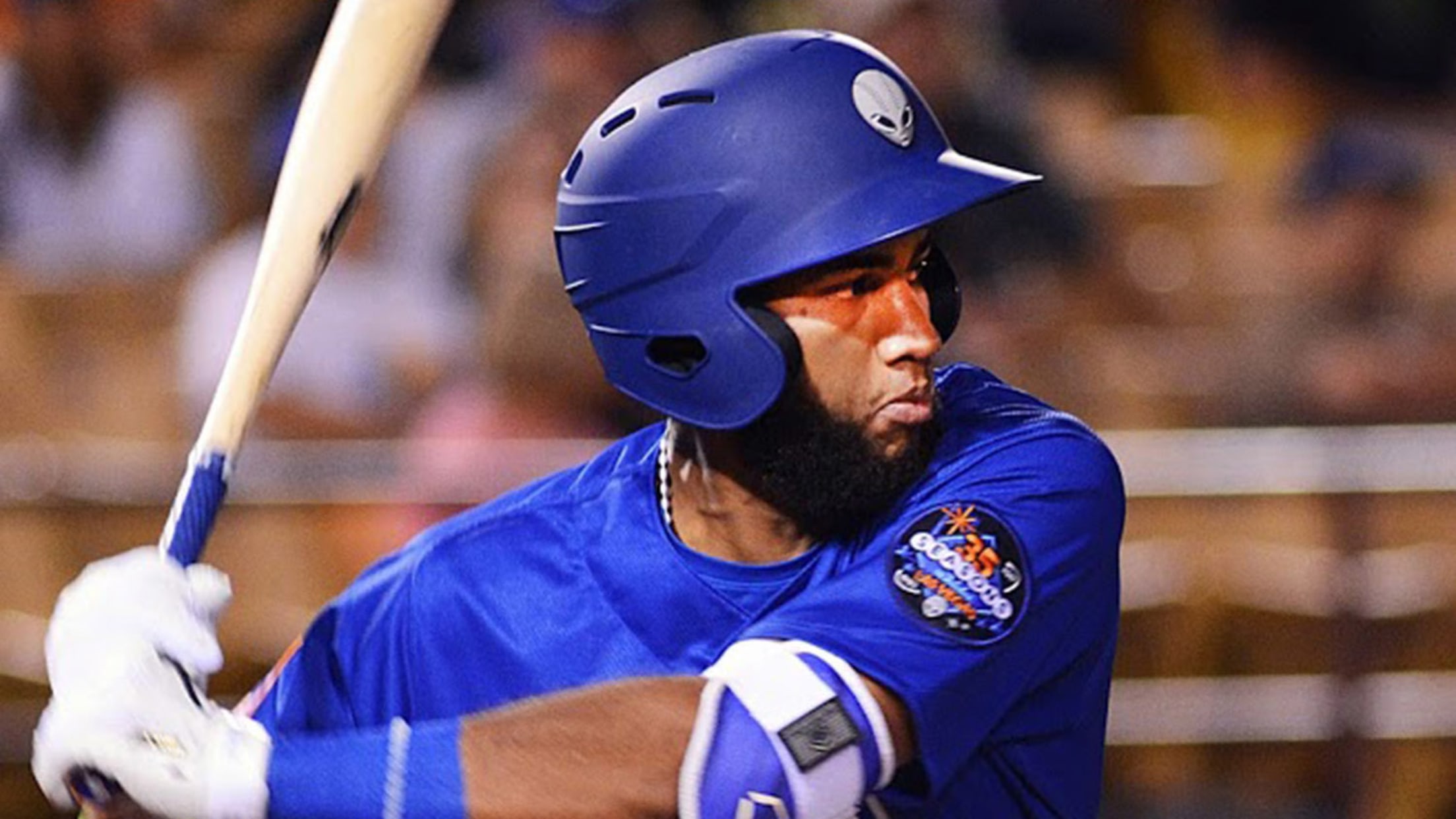 Amed Rosario and Dominic Smith gave Triple-A Las Vegas an extra special treat Monday.The top two Mets prospects both went deep, combining for four hits, four RBIs and three runs scored to power the 51s to a 10-5 win over Iowa at Cashman Field. It marked the first time this
51s' Smith gets aggressive, knocks four hits
After adjustment, Mets No. 2 prospect matches career high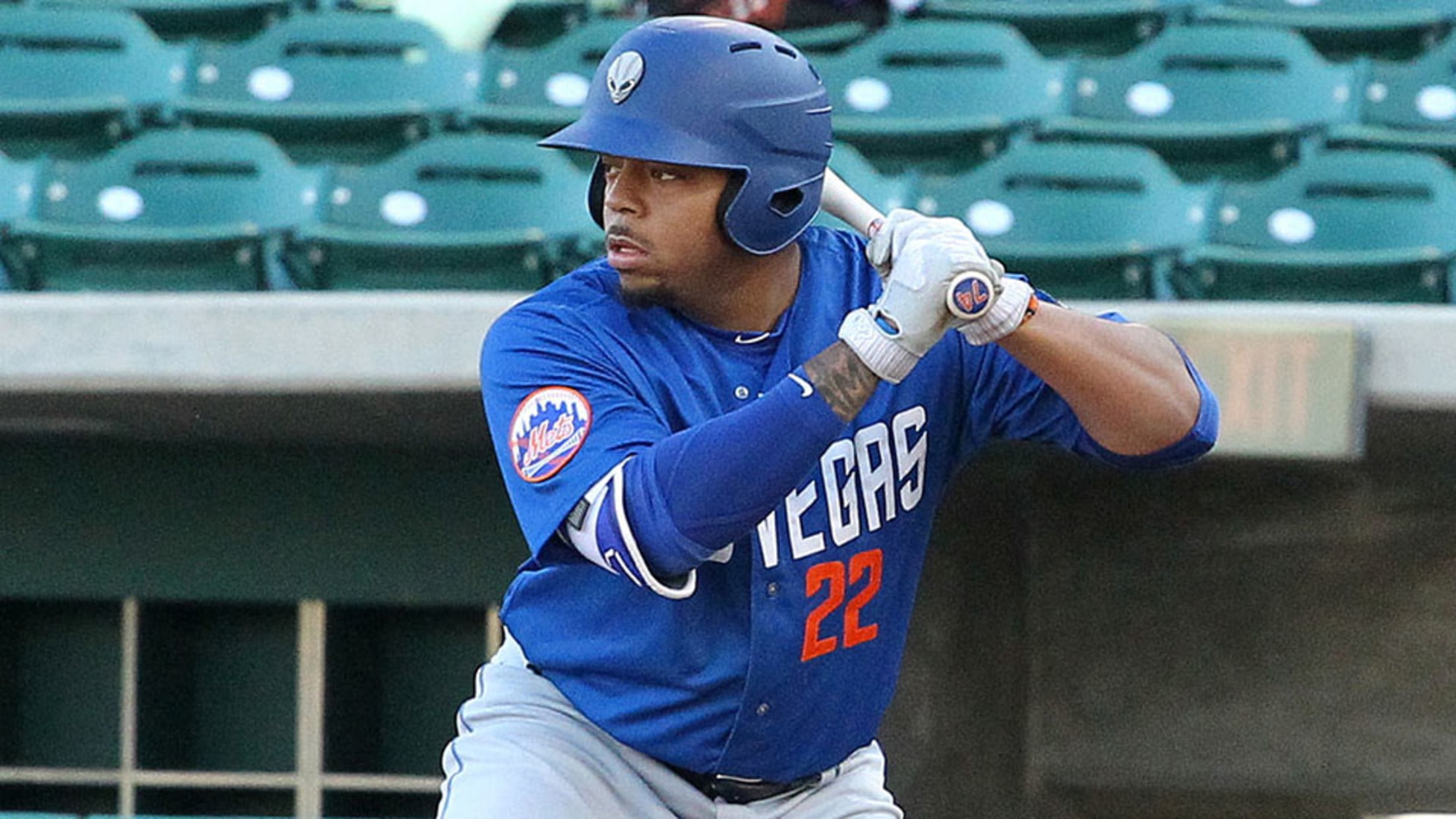 Dominic Smith noticed pitchers were attacking him differently during a recent 4-for-25 stretch at the plate. After making a slight adjustment of his own, he got right back to his hot-hitting ways Tuesday.The Mets' No. 2 prospect matched his career high with four hits and plated three runs in Triple-A
Rosario, Smith live up to billing in 51s' victory
Mets prospects combine for four hits, four RBIs in walk-off win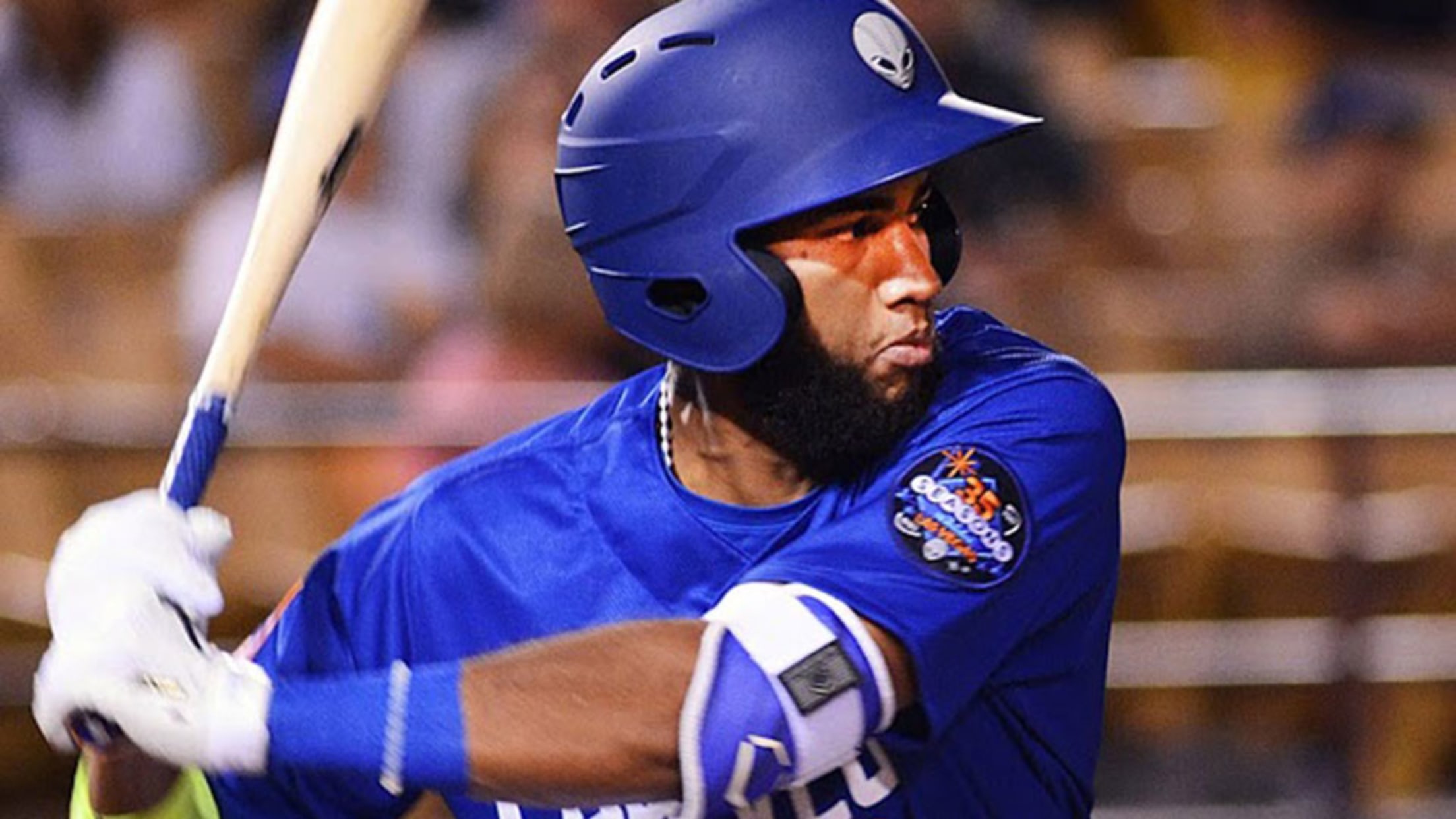 When the New York Mets finalized the roster for Triple-A Las Vegas this spring, two names on it made the 51s a must-watch team for Minor League fans.On Monday night, Amed Rosario and Dominic Smith backed up the hype. They both went 2-for-4, with Rosario (the Mets' top prospect) delivering
51s' Smith caps big night with walk-off
Mets' No. 2 prospect collects three hits, including clutch homer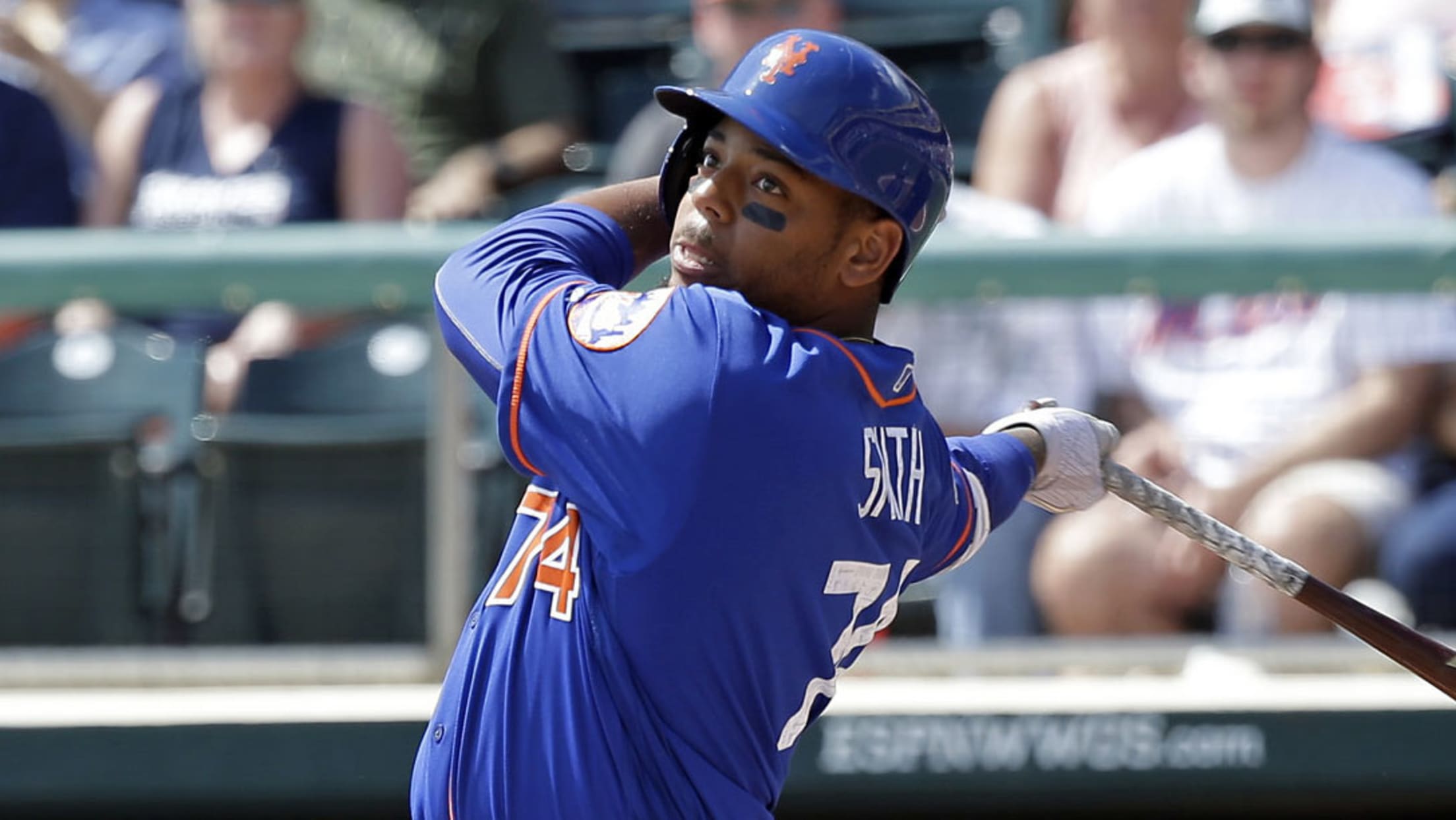 Dominic Smith wrapped up his first homestand in front of the Triple-A Las Vegas fans in the same fashion he started it -- with a home run.The Mets' second-ranked prospect delivered a walk-off two-run homer in the 10th inning to give the 51s a 7-5 win over the Sacramento River Cats
Smith gets four hits, three RBIs in 51s' rout
Mets' No. 2 prospect slugs first PCL homer, ups average to .440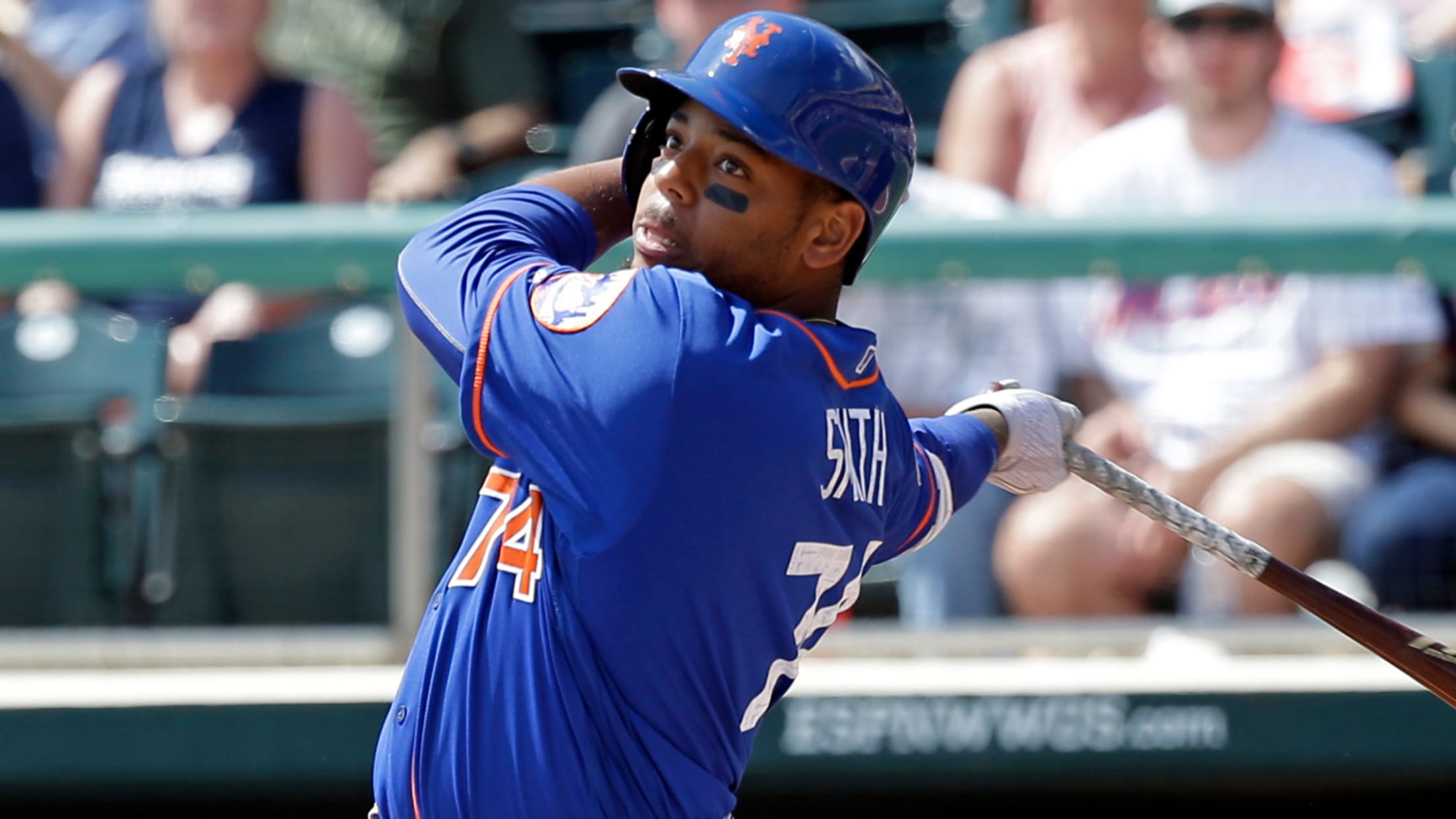 After five days on the road, Dominic Smith took to his new home surroundings splendidly.The Mets' No. 2 prospect went 4-for-6 with his first Triple-A homer and three RBIs on Tuesday night as Las Vegas opened its home slate with a 21-6 rout of Fresno at Cashman Field.
Mets reassign Smith to play for 51s
New York sends No. 2 prospect to Las Vegas for start of 2017 season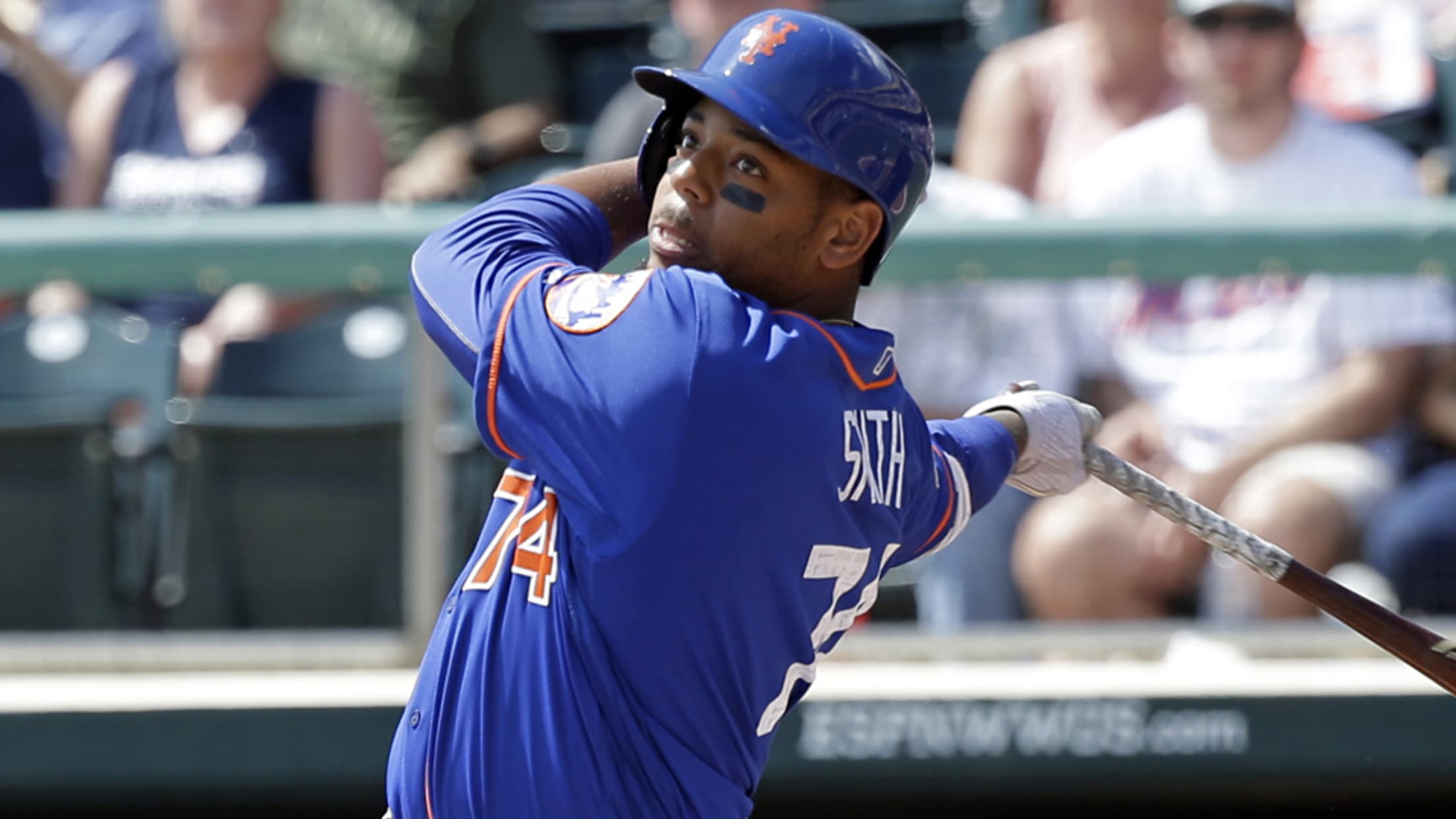 As Spring Training comes to a close and players pack their bags, more prospects have learned where they will unpack their belongings.The Mets reassigned second-ranked prospectDominic Smith to Triple-A Las Vegas on Thursday, leading a slew of moves across the league.
Mets send Smith to Minor League camp
Infielder Guillorme, lefty Conlon among nine players reassigned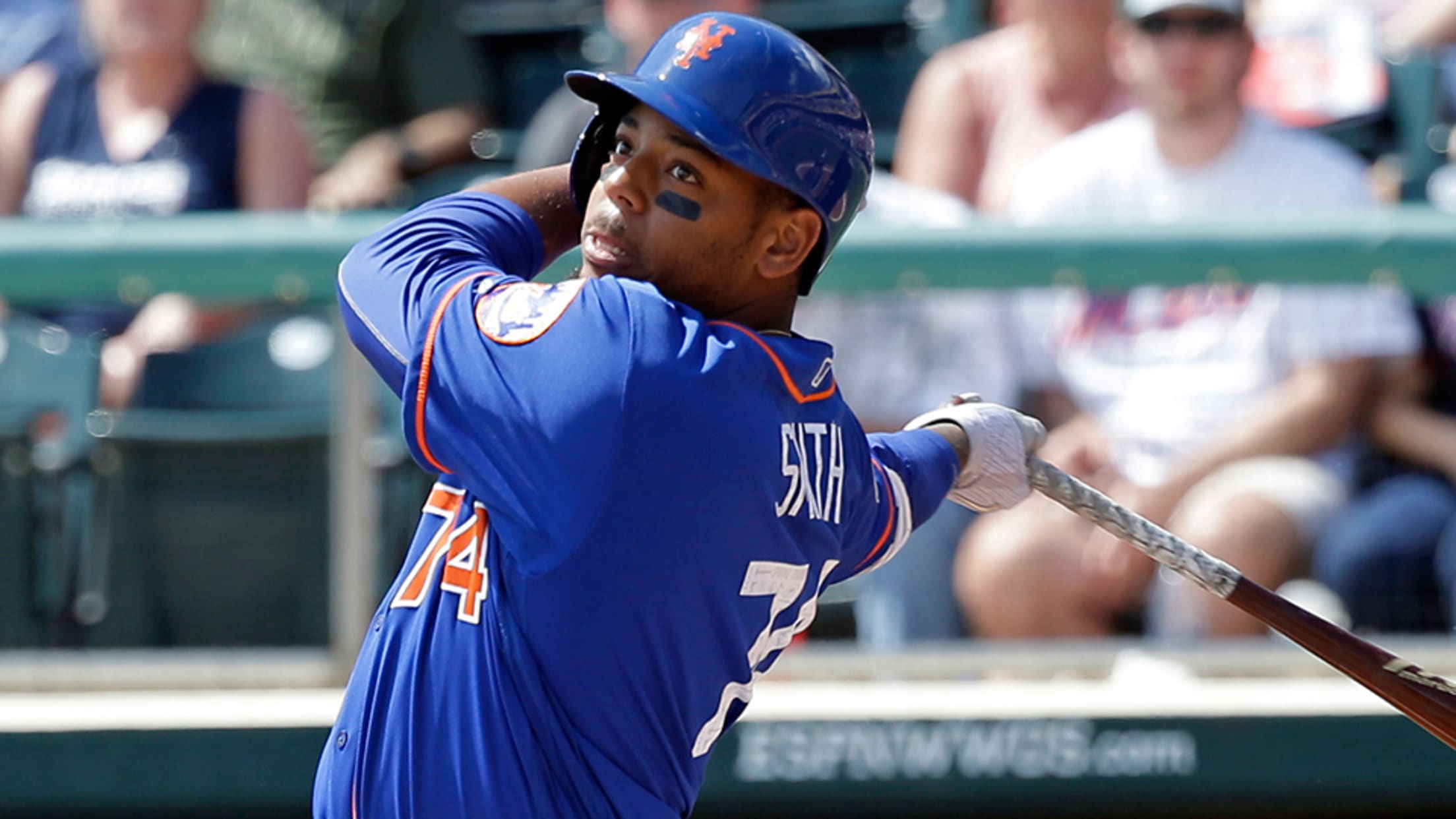 Dominic Smith has struggled to establish himself at the plate so far this spring, but that task is about to get a lot easier for the 21-year-old first baseman.MLB.com's No. 63 overall prospect was among nine players the Mets reassigned to Minor League camp on Saturday. Shorstop Luis Guillorme, New York's
Slimmed-down Smith eyes the Big Apple
Mets' No. 2 prospect hopes less is more on journey to Major Leagues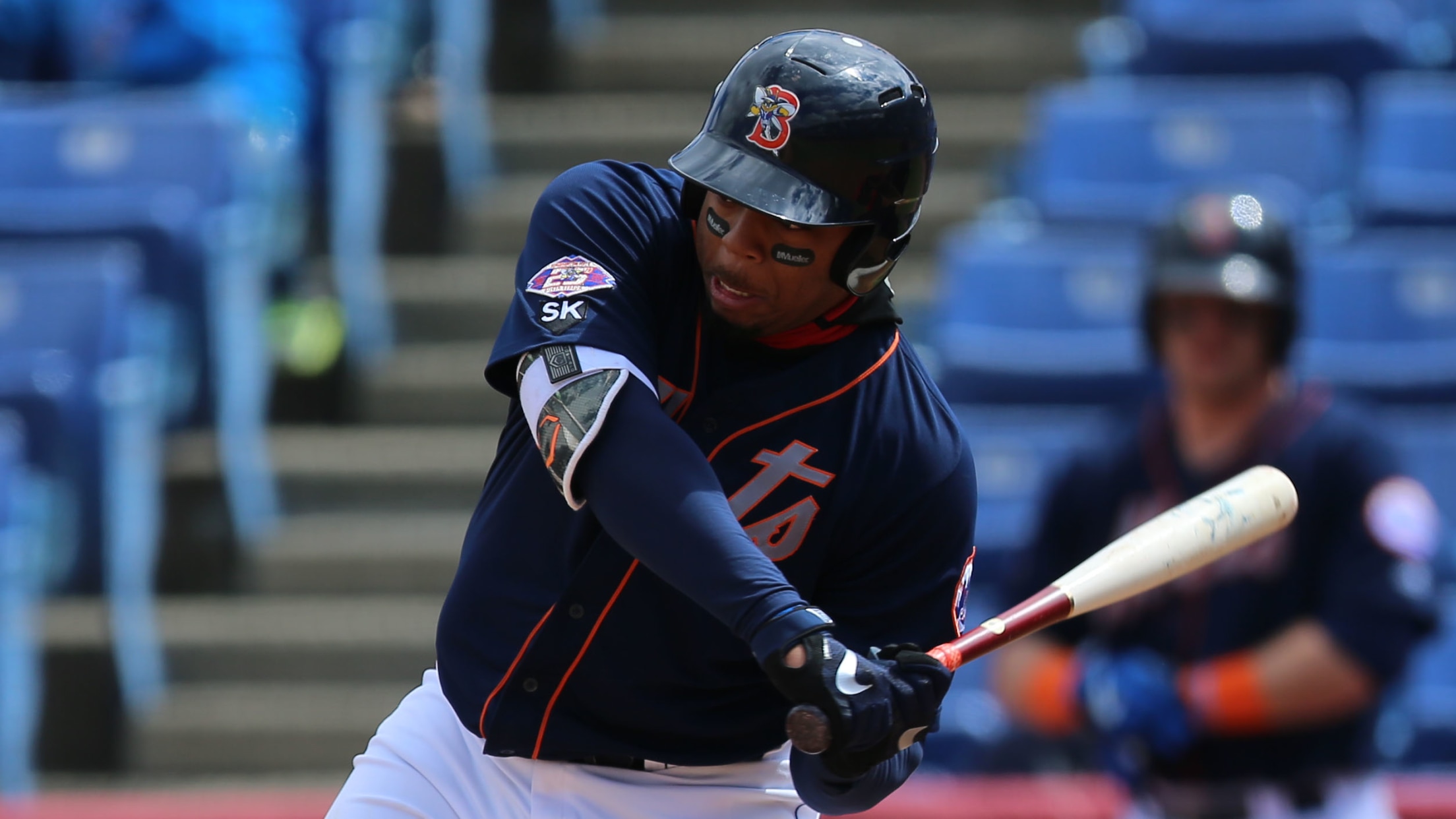 With the Major Leagues on the horizon, Dominic Smith realized it was time to shape up, literally. The Mets' second-ranked prospect enjoyed the finest season of his professional career in 2016, but his body told a different tale. With that in mind, the 21-year-old set out this offseason to do
Prospect Q&A: Smith has eyes on Big Apple
Mets No. 2 prospect writing script for a Broadway debut in 2017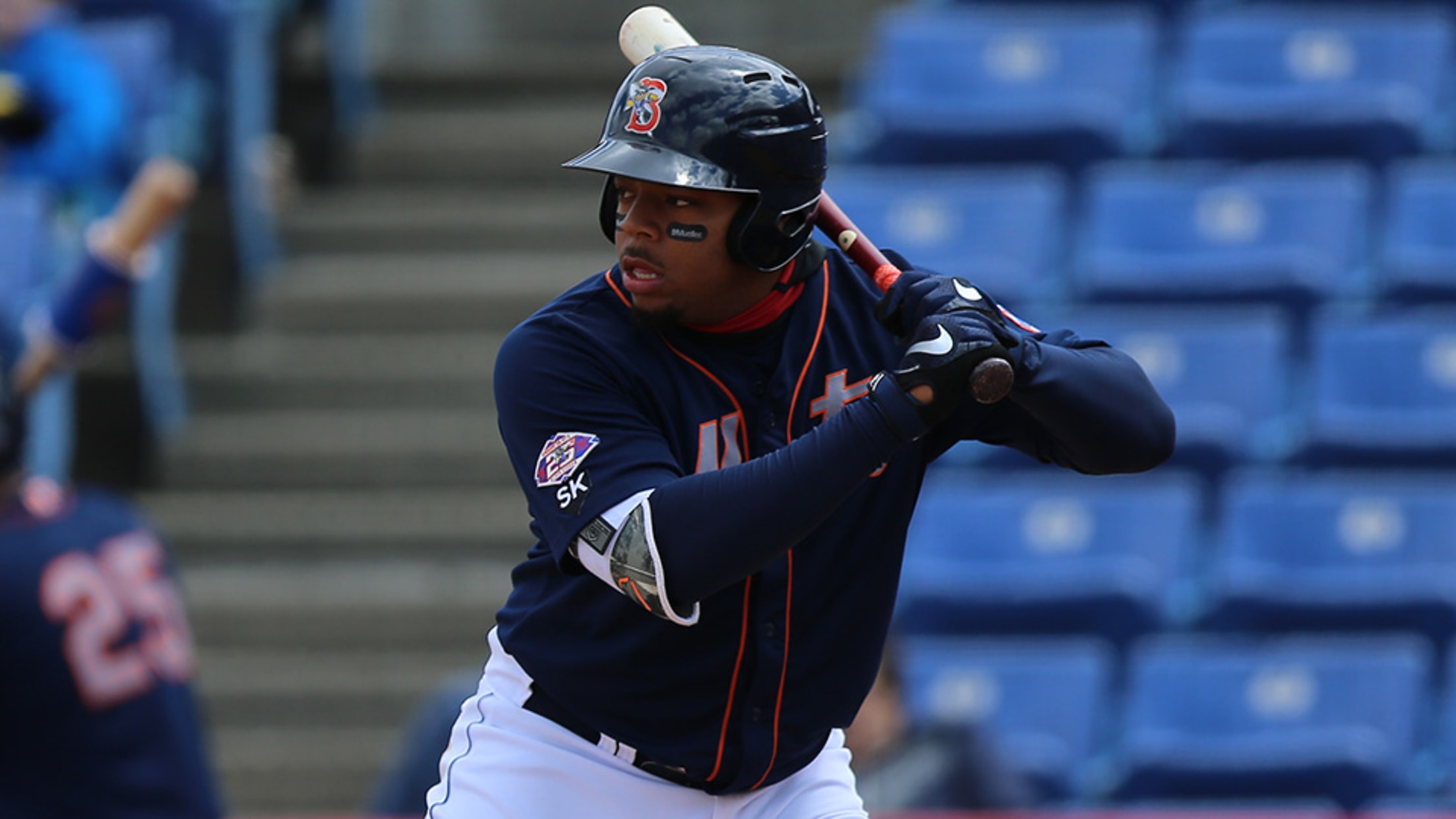 What Dominic Smith lacks in brashness, he more than makes up for with his bat. The Mets' No. 2 prospect and his soft-spoken demeanor belie impressive talent on the diamond that has fans in New York eagerly awaiting his arrival at Citi Field.MLB.com's No. 55 overall prospect followed up his MVP
Smith heads Mets' Spring Training invites
Shortstop Guillorme, lefty Conlon among others heading to camp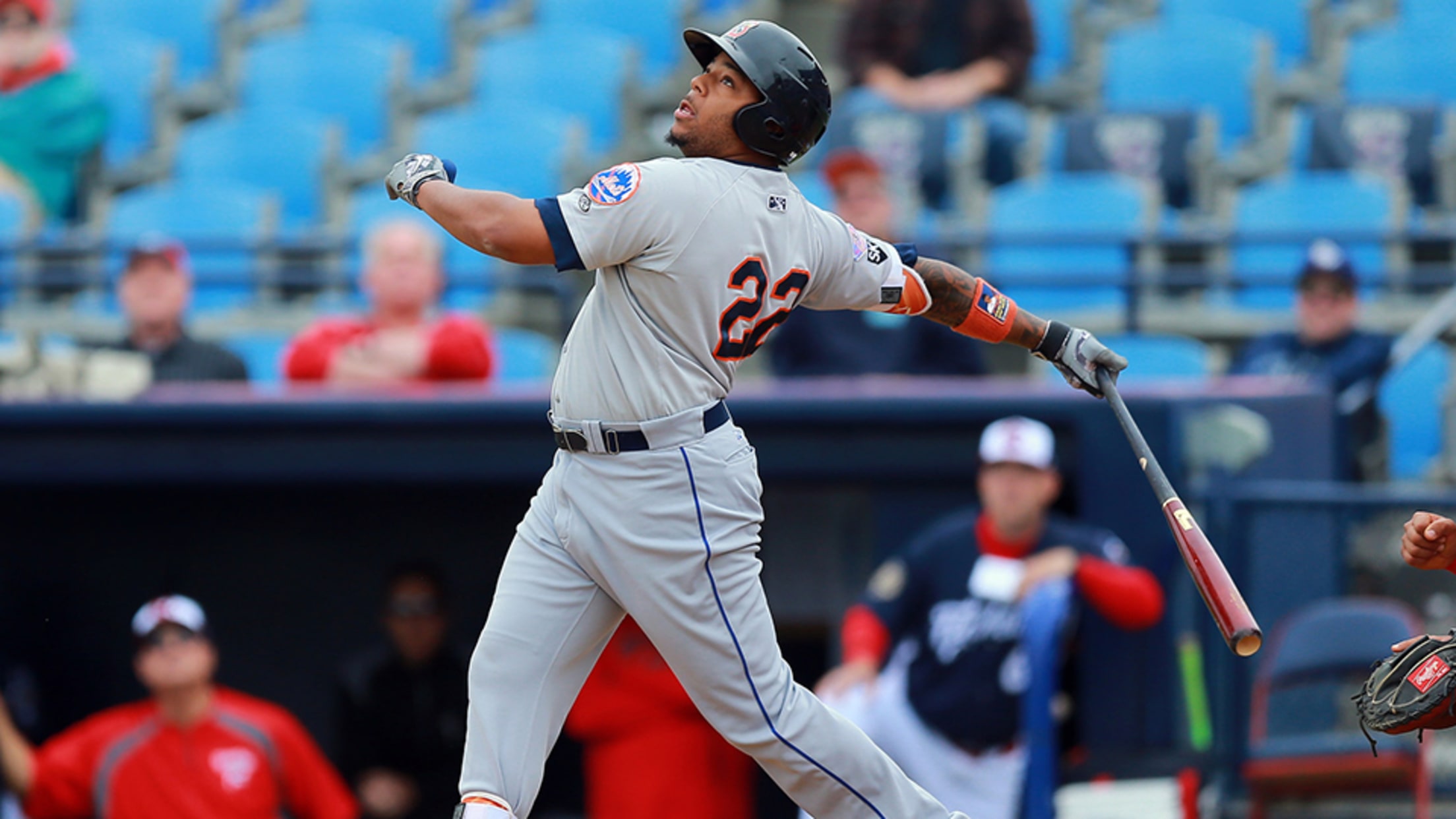 Dominic Smith reached double-digit home runs for the first time in his professional career in 2016. The Mets took notice of the power surge, inviting their No. 2 prospect to Major League Spring Training on Wednesday so they can get a closer look.Smith isn't the only ranked Mets prospect that