Chang rediscovering power stroke in AFL
Indians No. 6 prospect hits fourth Fall League homer, plates two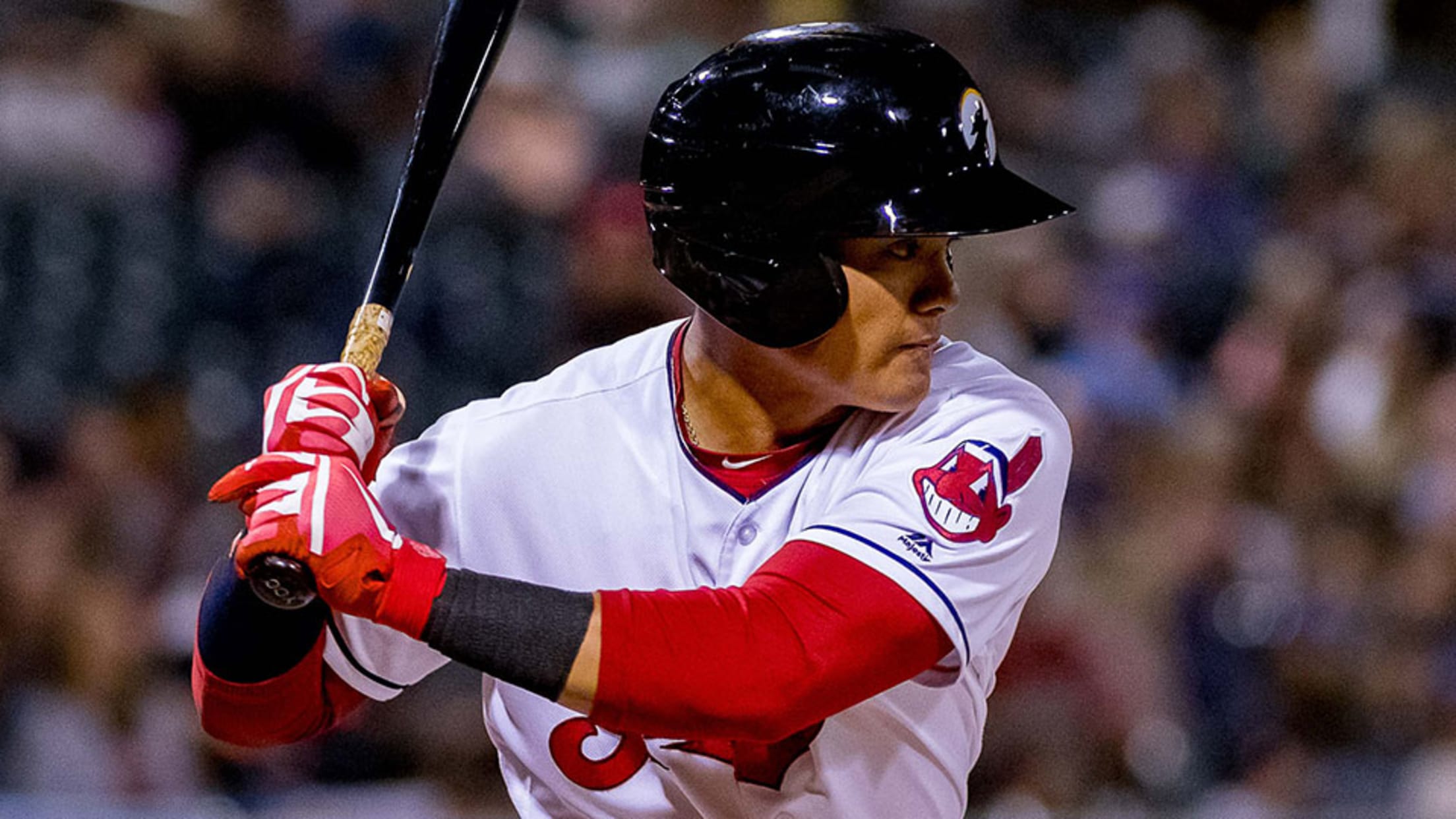 Power outage? What power outage?Yu Chang further dispelled concerns that he lost his power stroke as he homered, drove in two runs and scored twice in Glendale's 5-3 Arizona Fall League loss to Scottsdale on Saturday at Scottsdale Stadium.
New age of Indians led by Jones, Bradley
Slugging duo paving way for tomorrow's stars in Cleveland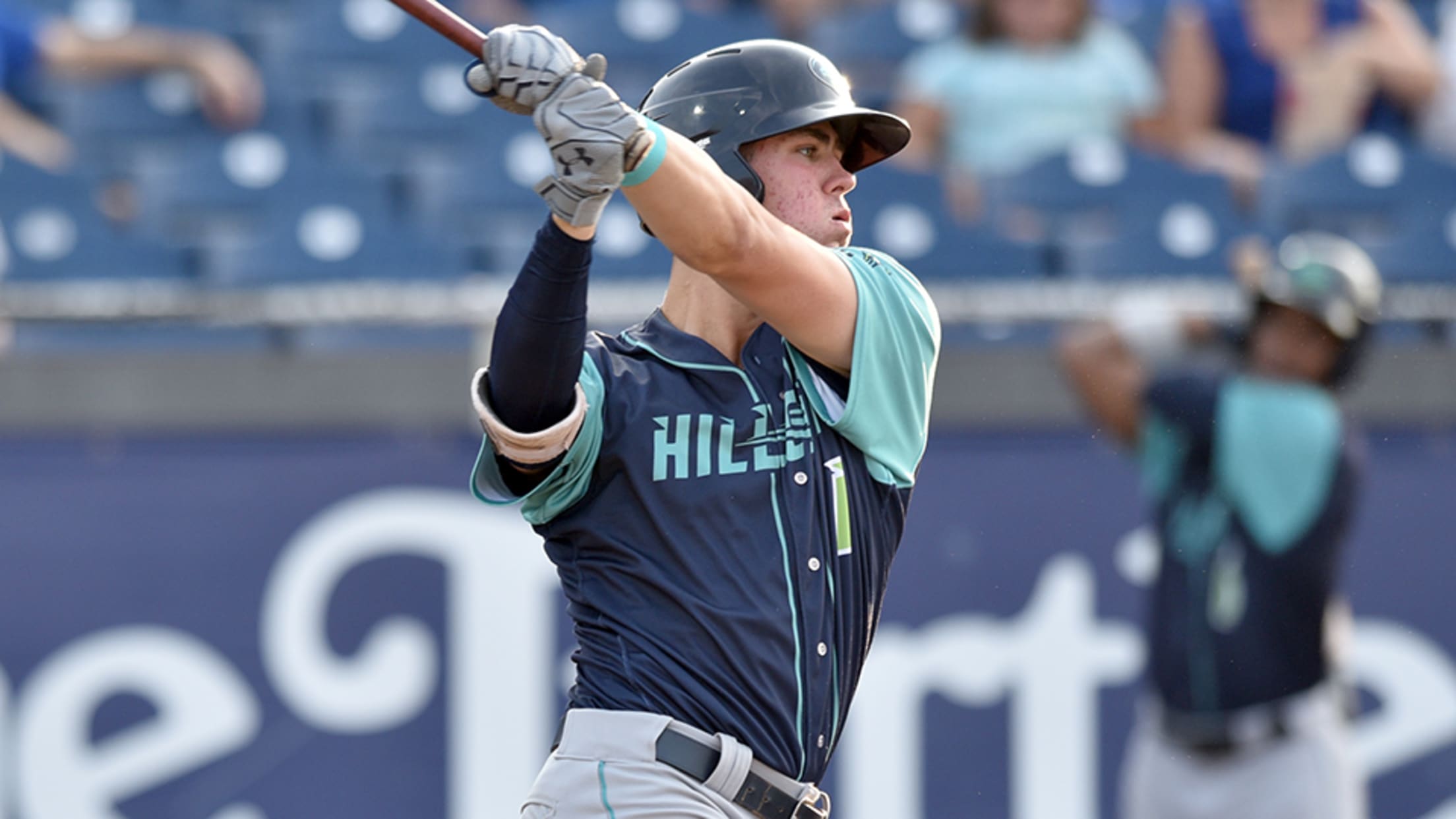 Each offseason, MiLB.com goes position by position across each system and honors the players -- regardless of age or prospect status -- who had the best seasons in their organization. Click here to locate your favorite club.In an era in which developing homegrown talent has become paramount to Major League
Ducks escape sweep with XBH barrage, 6-4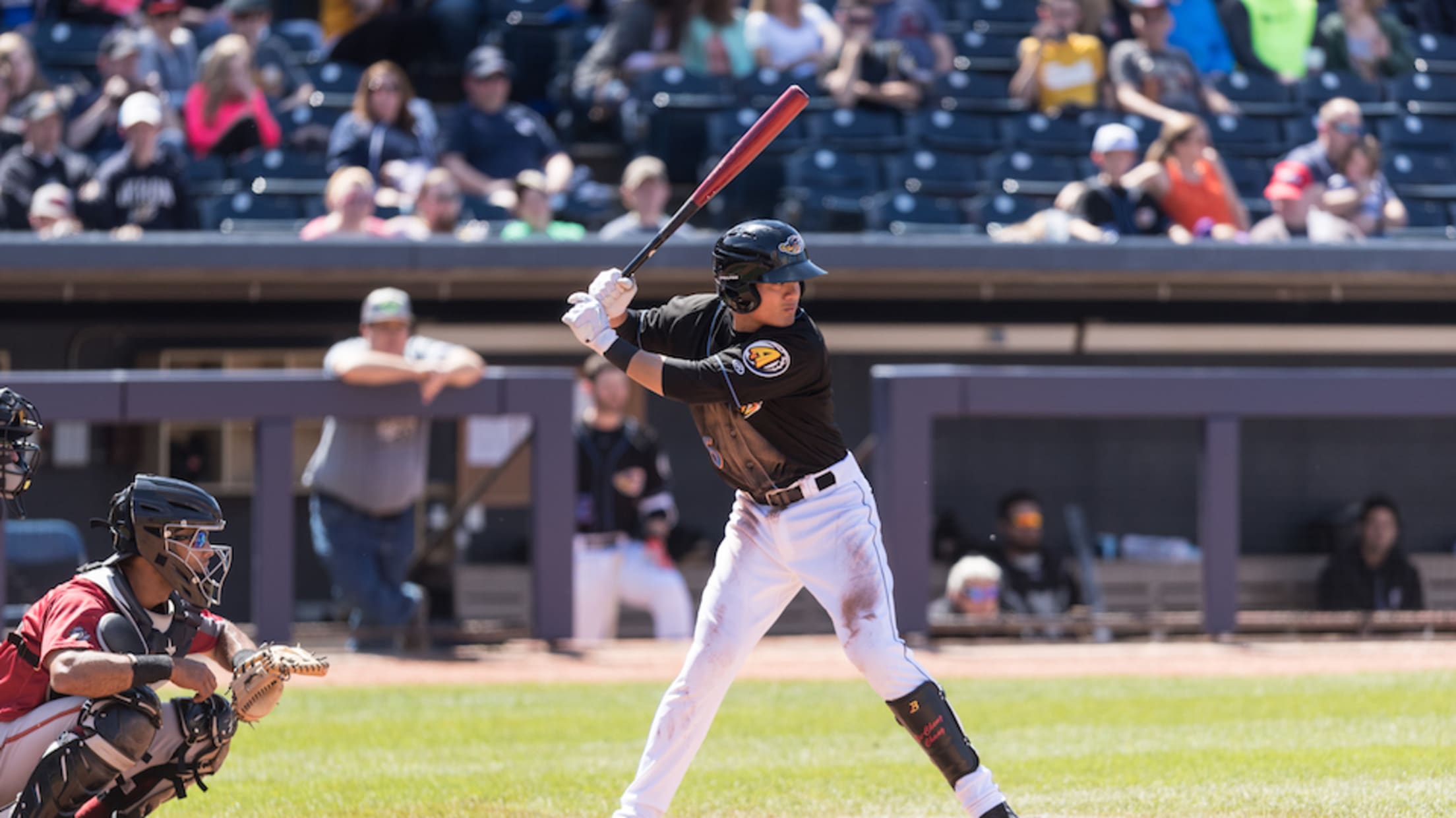 RubberDucks Game RecapRubberDucks 6 SeaWolves 4WP: Shao-Ching Chiang (1-2) LP: Beau Burrows (6-4) Save: Cameron Hill (12) SummaryAkron's three-run fourth inning, led by Yu Chang's 23rd home run of the season, fueled the RubberDucks' 6-4 win over the SeaWolves on Sunday afternoon at UPMC Park.
Mejia slaps game-winner in 11th, 6-4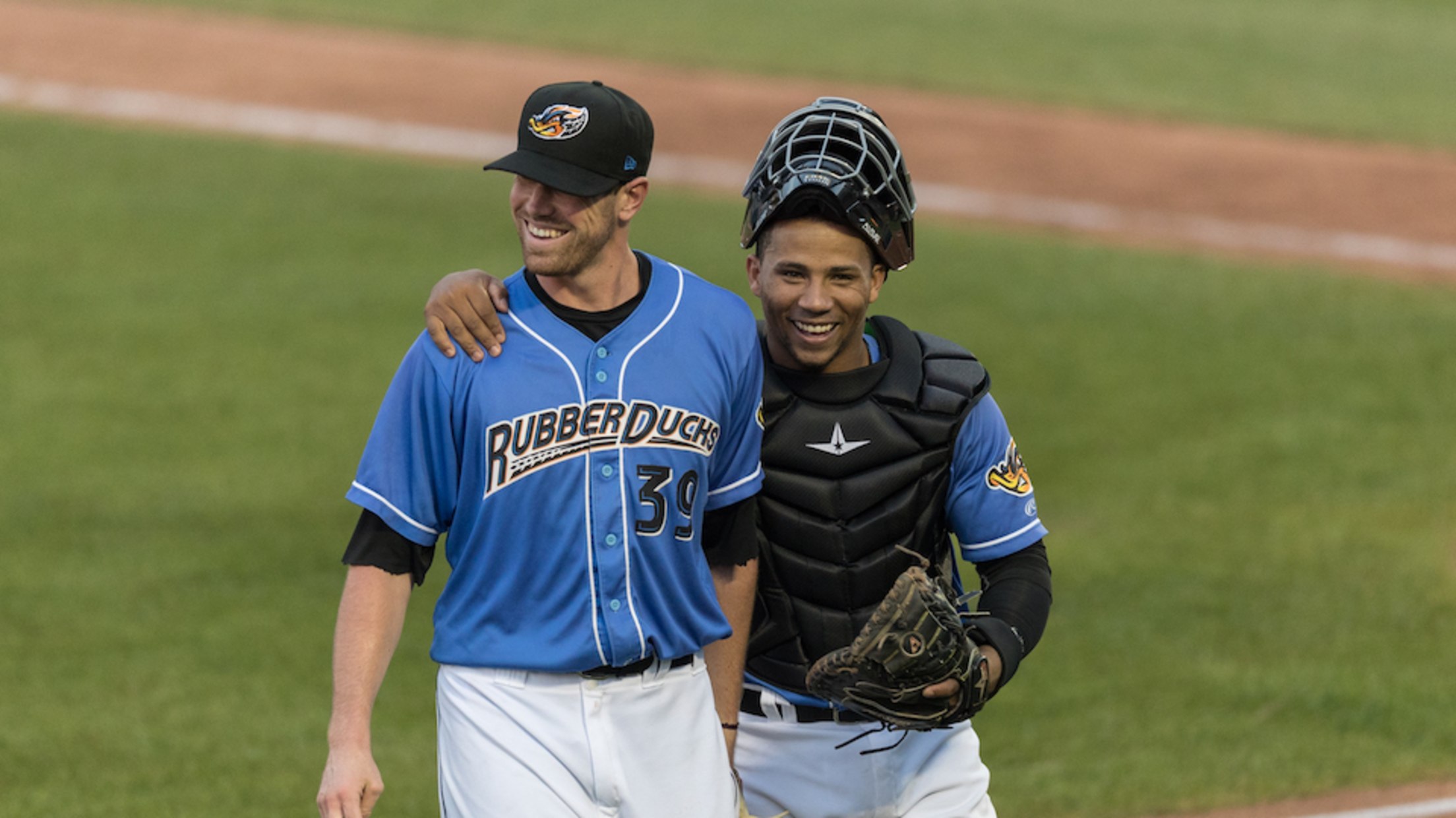 RubberDucks Game RecapRubberDucks 6 Thunder 4 (11)WP: Leandro Linares (2-2) LP: Cody Carroll (1-5) Save: Cameron Hill (11)SummaryAkron's Francisco Mejía slapped a clutch, two-out, RBI single to left in the top of the 11th inning, snapping a tie-score and paving the way to a 6-4 win over the Trenton Thunder Tuesday
Rumble Ponies walk all over RubberDucks, 9-3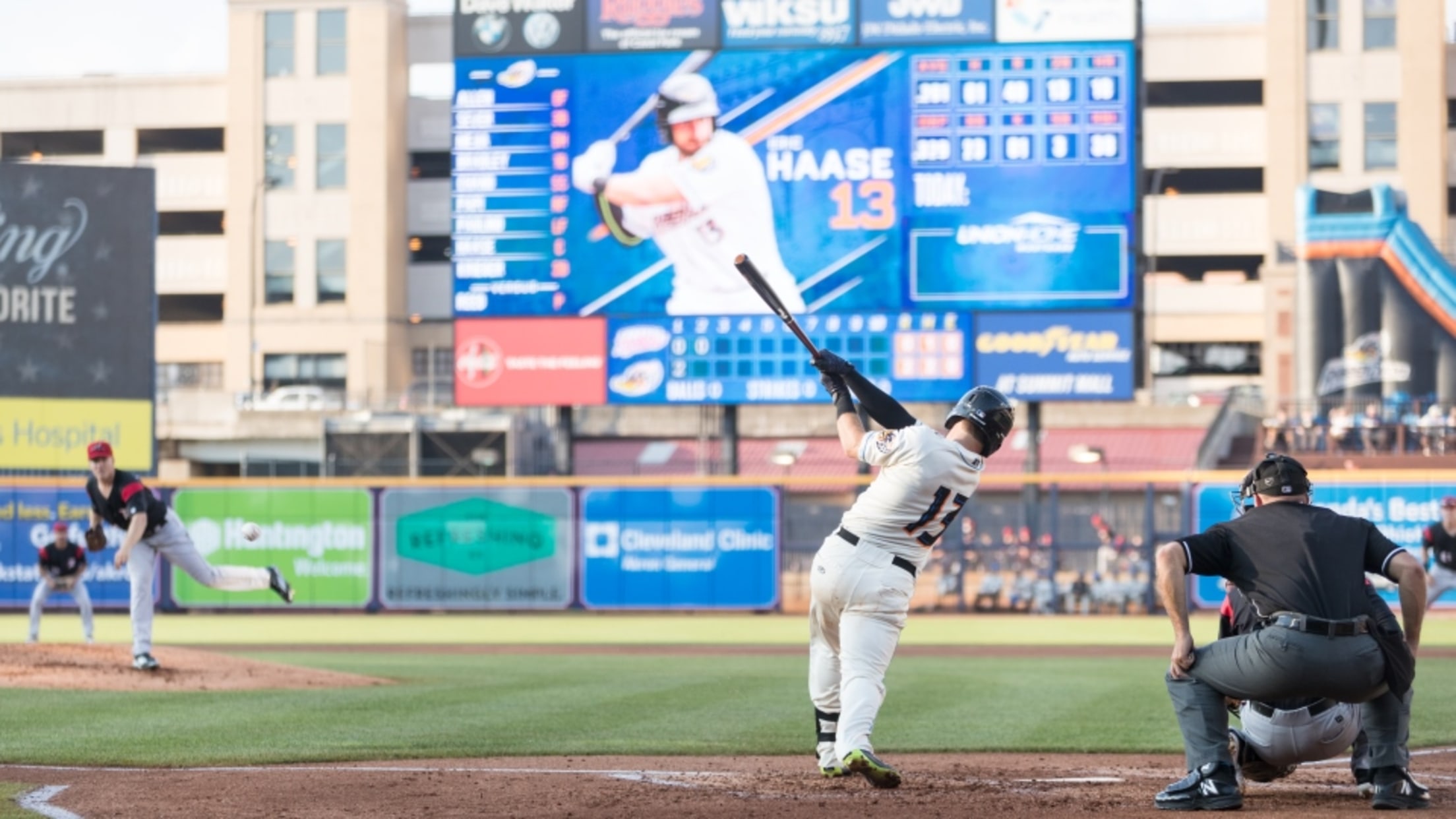 RubberDucks Game RecapRumble Ponies 9 RubberDucks 3WP: Tyler Bashlor (1-0) LP: David Speer (2-2) Save: noneSummaryBinghamton's Gustavo Nunez had three hits and two RBI, and right-hander Tyler Bashlor picked up his first Double-A win, as the Rumble Ponies thumped the Akron RubberDucks, 9-3, Monday night at Canal Park in Akron,
RubberDucks' rally falls short in Richmond, 5-4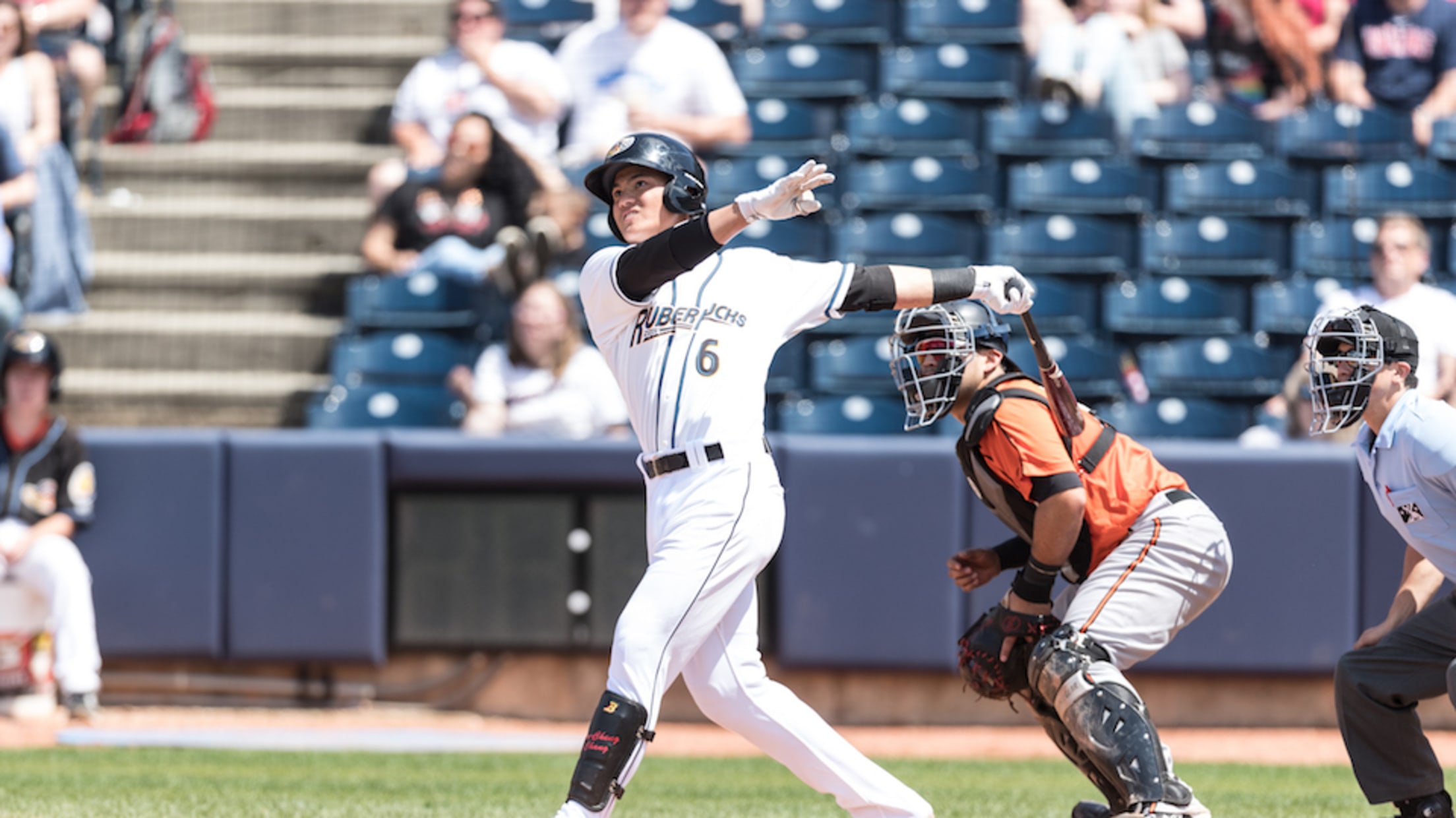 RubberDucks Game RecapFlying Squirrels 5 RubberDucks 4WP: Jose Flores (2-2) LP: Michael Peoples (2-2) Save: Collin Balester (1) SummaryFormer Akron pitcher Jose Flores threw six shutout innings for Richmond Sunday, and the Flying Squirrels outlasted the Akron RubberDucks, 5-4, in the finale of a weekend series at The Diamond in Richmond,
Luigi Rodriguez hits three-run homer, Ducks win 4-2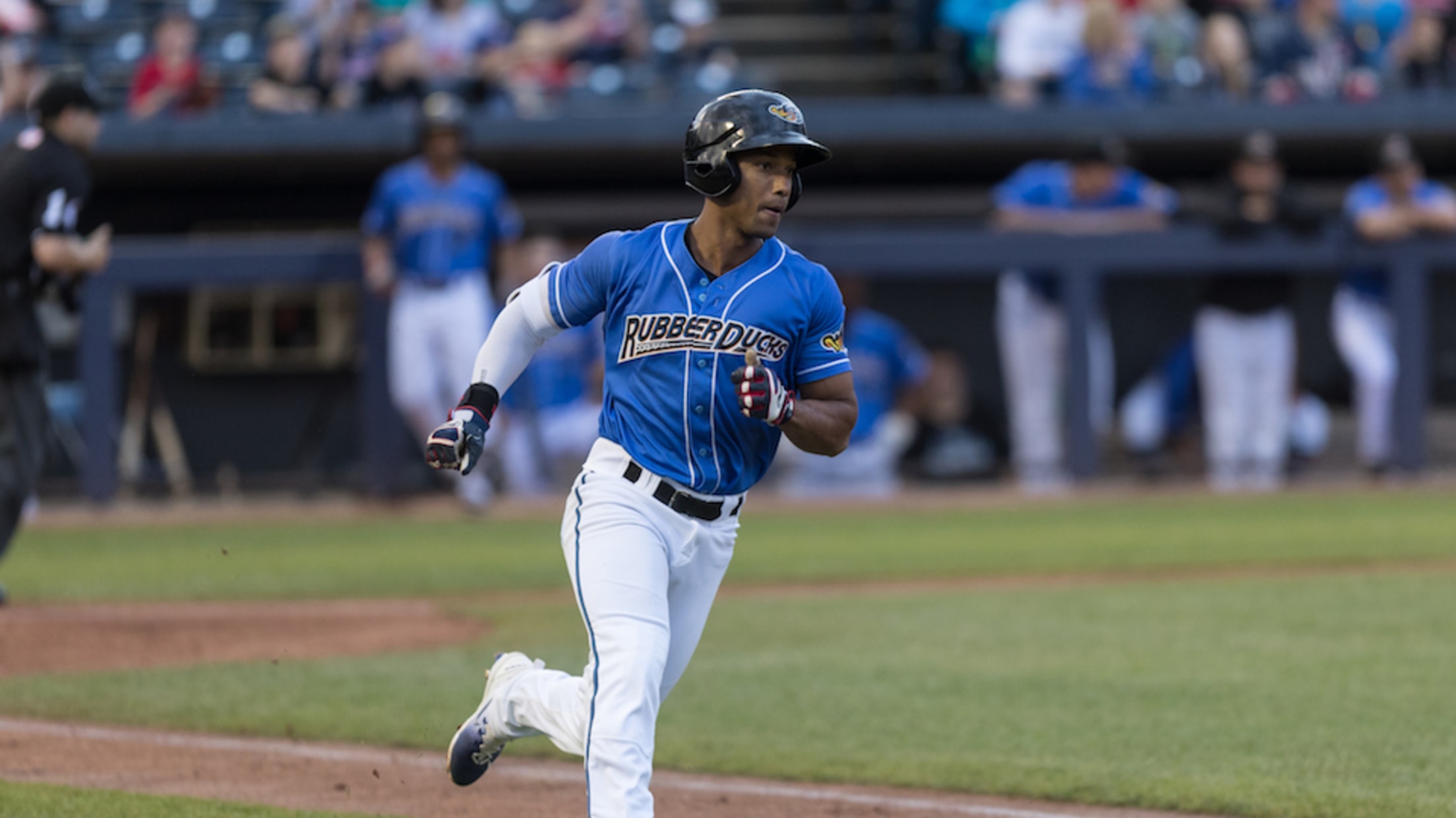 RubberDucks Game RecapRubberDucks 4 Fightin Phils 2WP: Thomas Pannone (3-1) LP: Drew Anderson (5-3) Save: David Speer (3) SummaryLuigi Rodriguez plated three and starter Thomas Pannone worked 6.1 innings, allowing only one run, helping Akron avoid the sweep to beat the Reading Fightin Phils 4-2 Thursday night at FirstEnergy Stadium.
Francisco Mejia walks it off on Father's Day, 3-2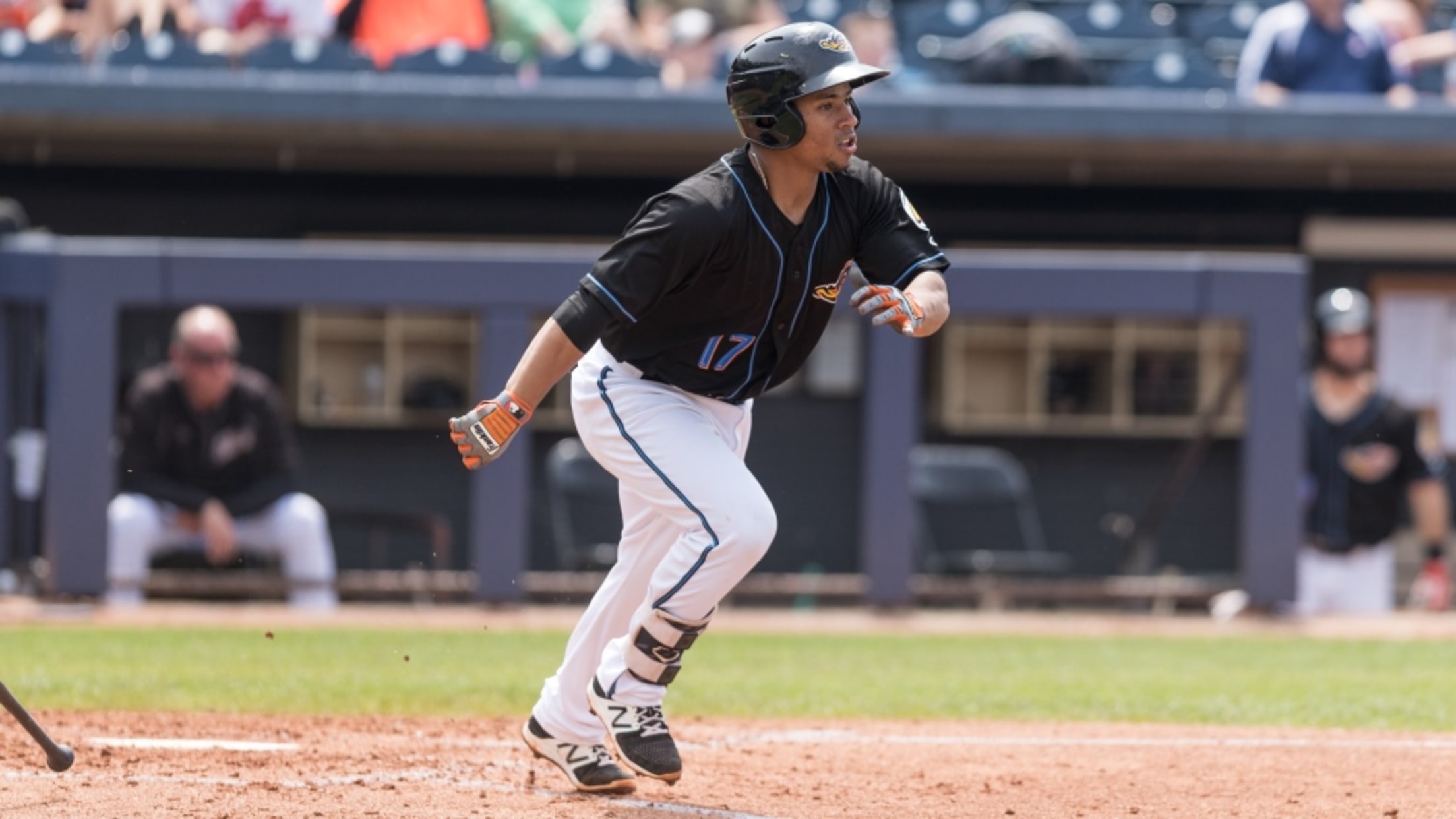 RubberDucks Game RecapRubberDucks 3 Sea Dogs 2WP: Robbie Aviles (3-1) LP: Luis Ysla (1-4) Save: None SummaryFrancisco Mejía hit a walk-off pinch-hit double in the ninth inning to beat the Sea Dogs 3-2 completing the three-game sweep on Father's Day at Canal Park.
Ducks dogged by Senators, 12-7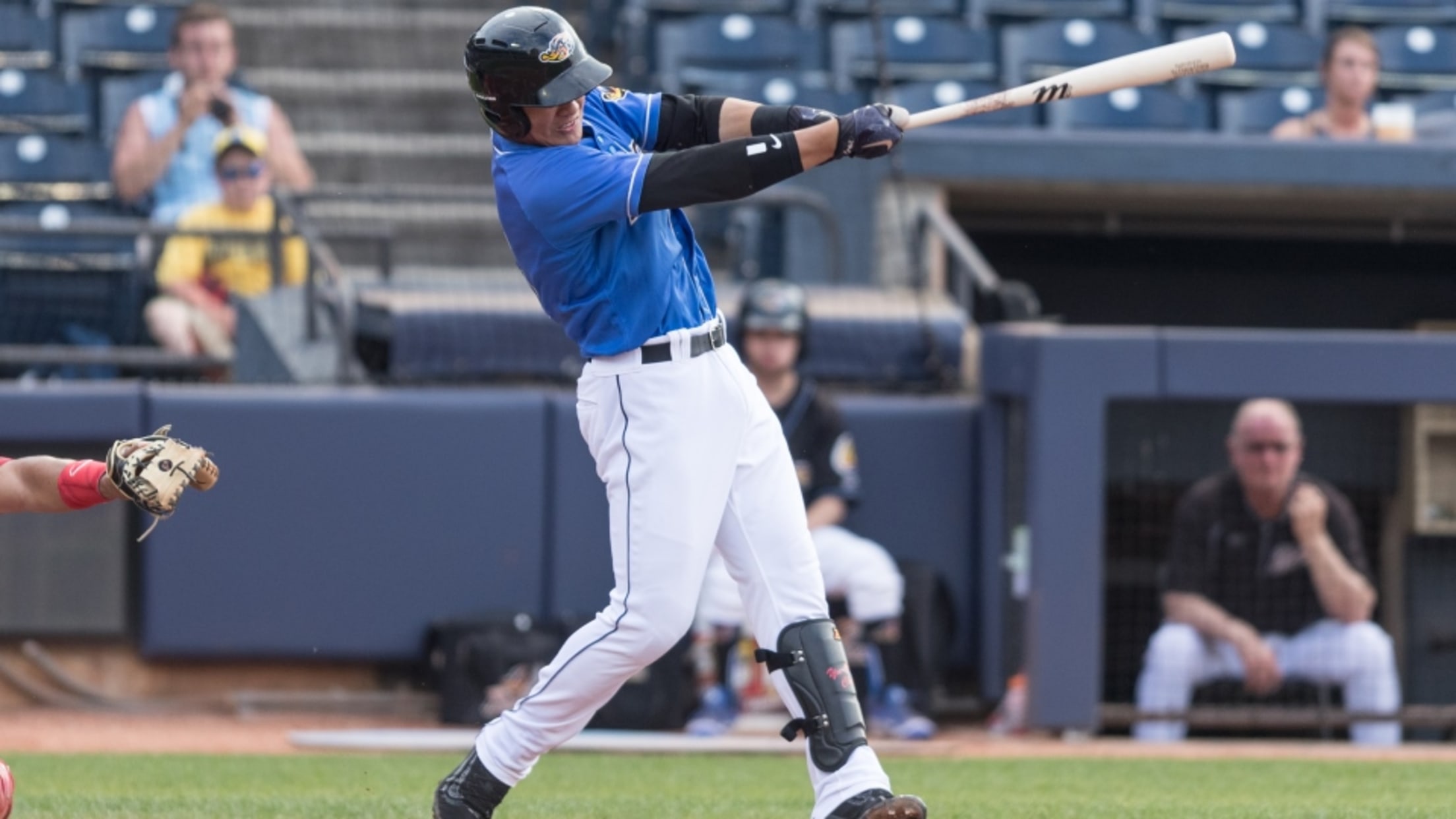 RubberDucks Game RecapSenators 12 RubberDucks 7WP: Derek Eitel (2-2) LP: D.J. Brown (0-4) Save: noneSummaryHarrisburg's Corban Joseph drove in three-runs, including a go-ahead sacrifice fly in the seventh inning, to help the Senators to a 12-7 victory over the Akron RubberDucks Wednesday night at Canal Park.
Sever and Chang triples back Esparza, Ducks win 4-2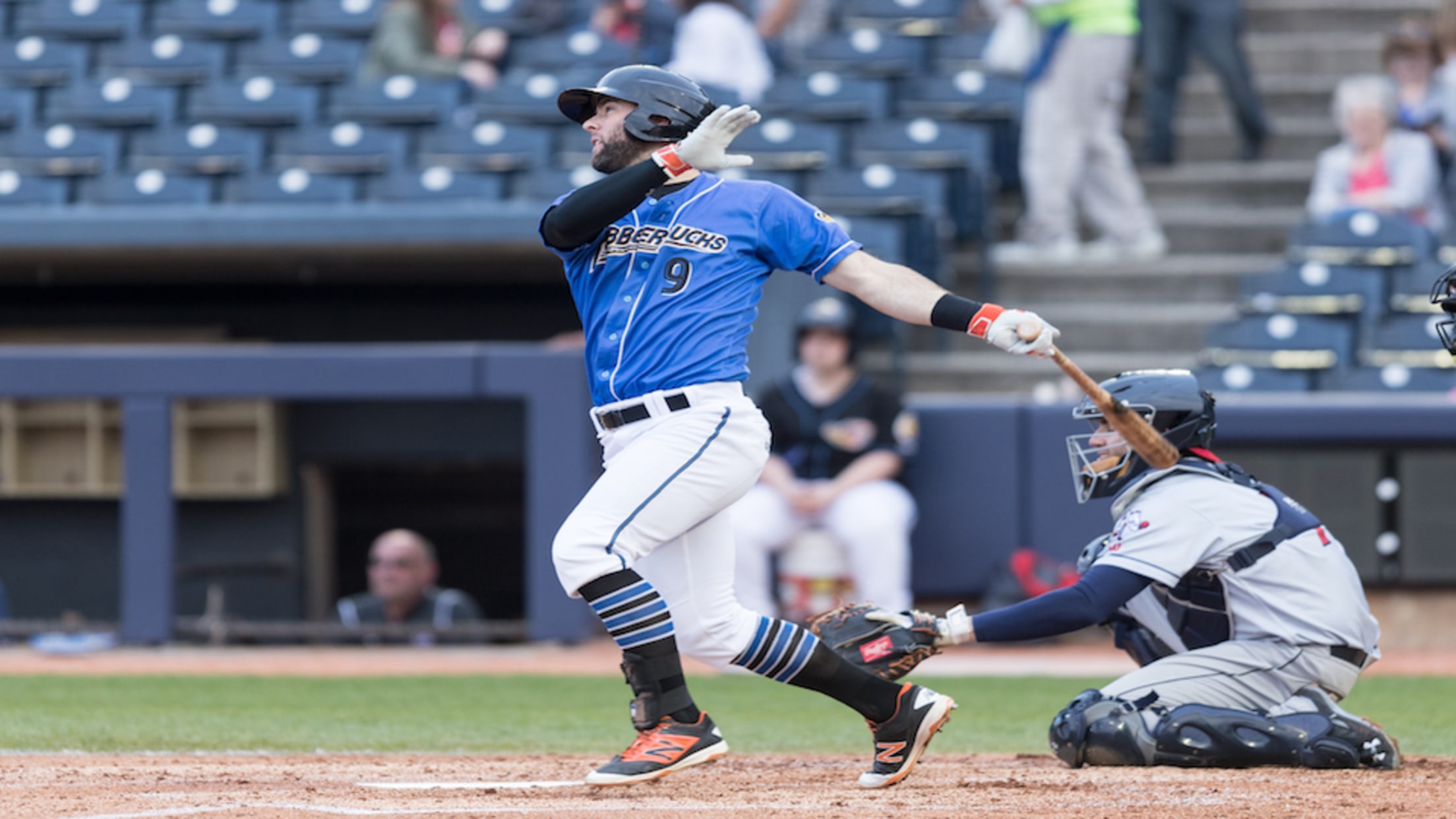 RubberDucks Game RecapRubberDucks 4 Curve 2WP: Matt Esparza (1-0) LP: Tanner Anderson (2-6) Save: Mitch Brown (3) SummaryRight-hander Matt Esparza went a season-high eight innings in his RubberDucks debut and was aided by a couple of triples off the bats of Yu Chang and Joe Sever in Akron's 4-2 win over
RubberDucks crush Bowie with 5 HRs, 11-2
Ducks get cold shoulder in season-opening loss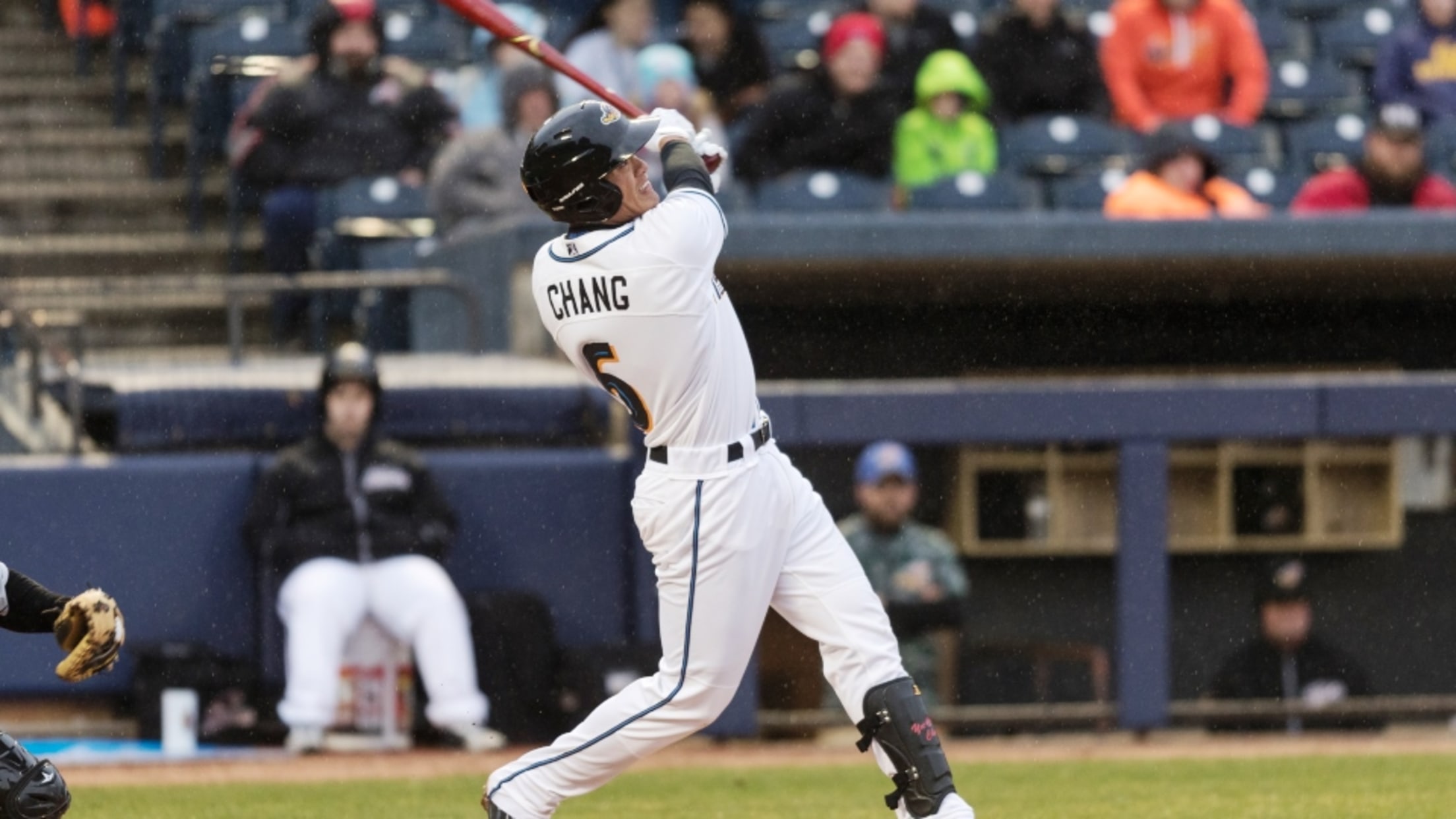 Mullins erupts in Baysox season opener
Orioles No. 19 prospect double shy of cycle, scores four times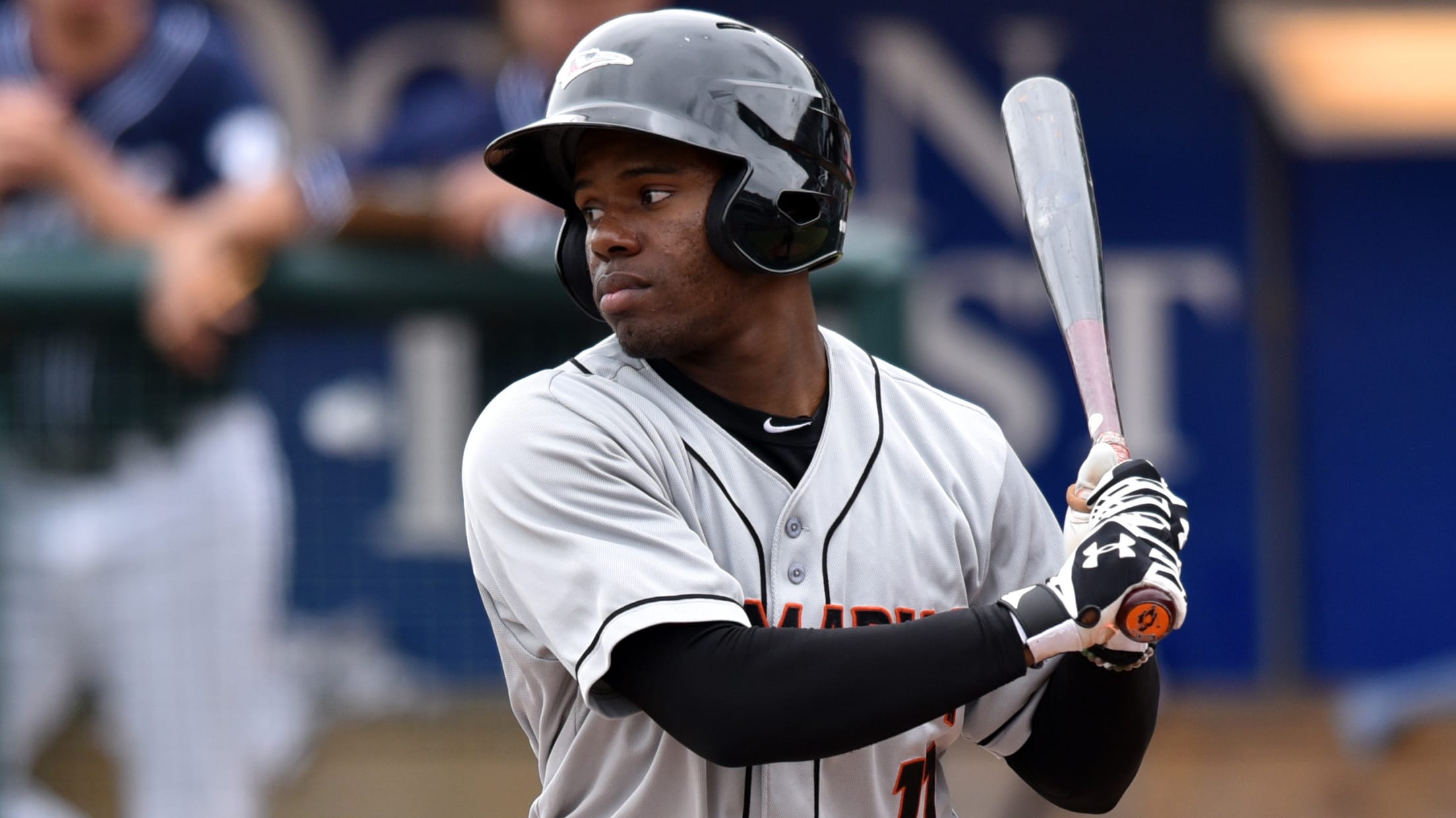 The only thing that could cool off Cedric Mullins on Opening Day was Mother Nature. Baltimore's No. 19 prospect went 4-for-5 -- finishing a double shy of a cycle -- scored four times and drove in two runs as Double-A Bowie outpaced Akron, 13-7, in a snow-shortened affair Thursday at Canal Field.