Barons Offense Sputters in Loss to Jumbo Shrimp
Series continues with Tuesday morning tilt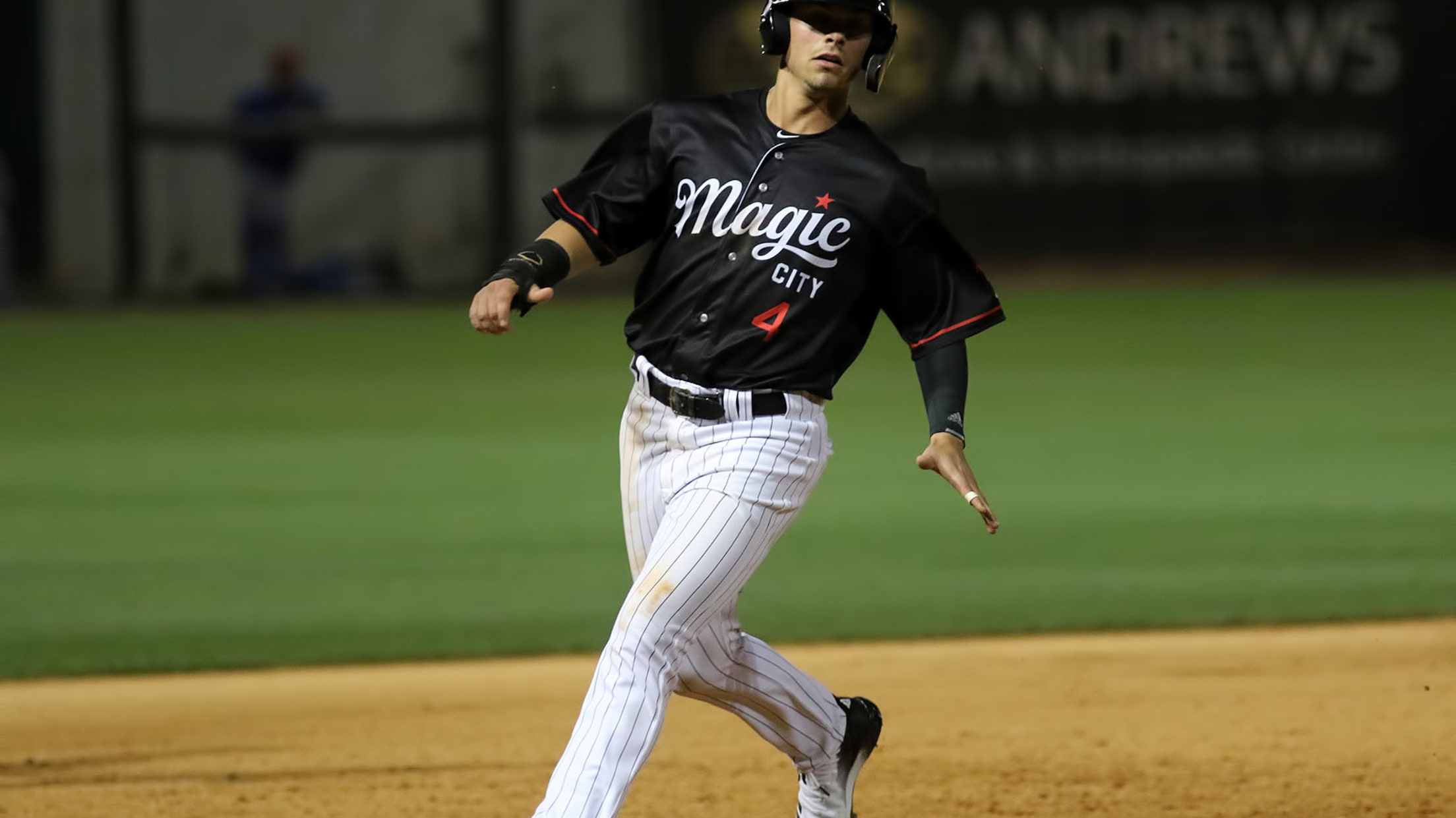 JACKSONVILLE, Fla. - Despite Mitch Roman's first home run of the season, the Birmingham Barons (4-7) dropped the series opener against the Jacksonville Jumbo Shrimp (5-6) by a 5-1 final Monday night at the Baseball Grounds of Jacksonville.
Adolfo Sparks Comeback as Barons Rally to Beat Shuckers
White Sox No. 8 prospect delivers three-RBI double in win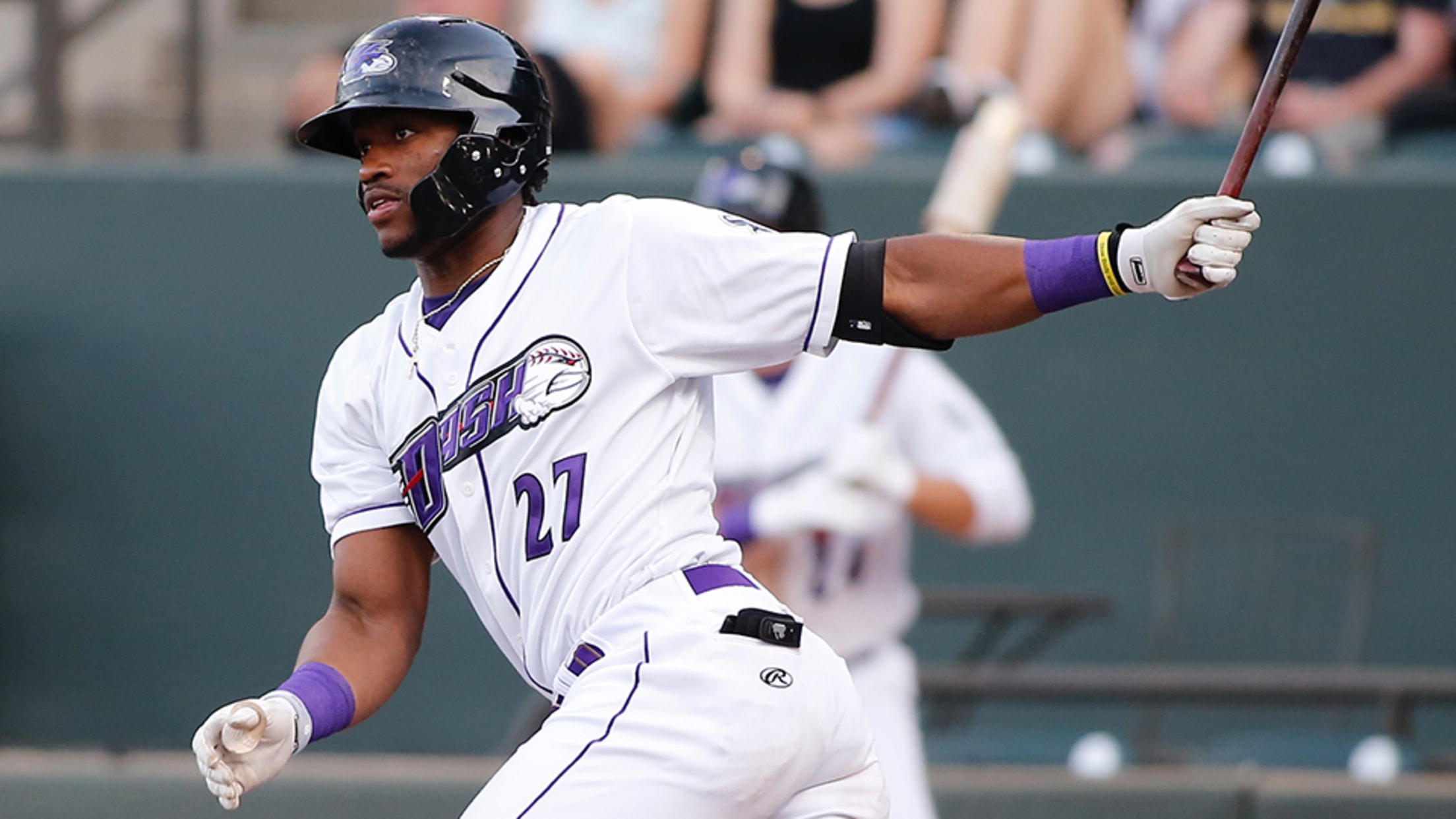 BILOXI, Miss. -Micker Adolfo ignited a three-run comeback with a bases-clearing double as the Birmingham Barons (2-3) erased an early deficit to earn a 5-3 win in their series finale against the Biloxi Shuckers (3-2) on Monday night at MGM Park.
Dash trounce Red Sox 13-0 in regular-season home finale
Winston finishes regular season with 45-23 record at BB&T Ballpark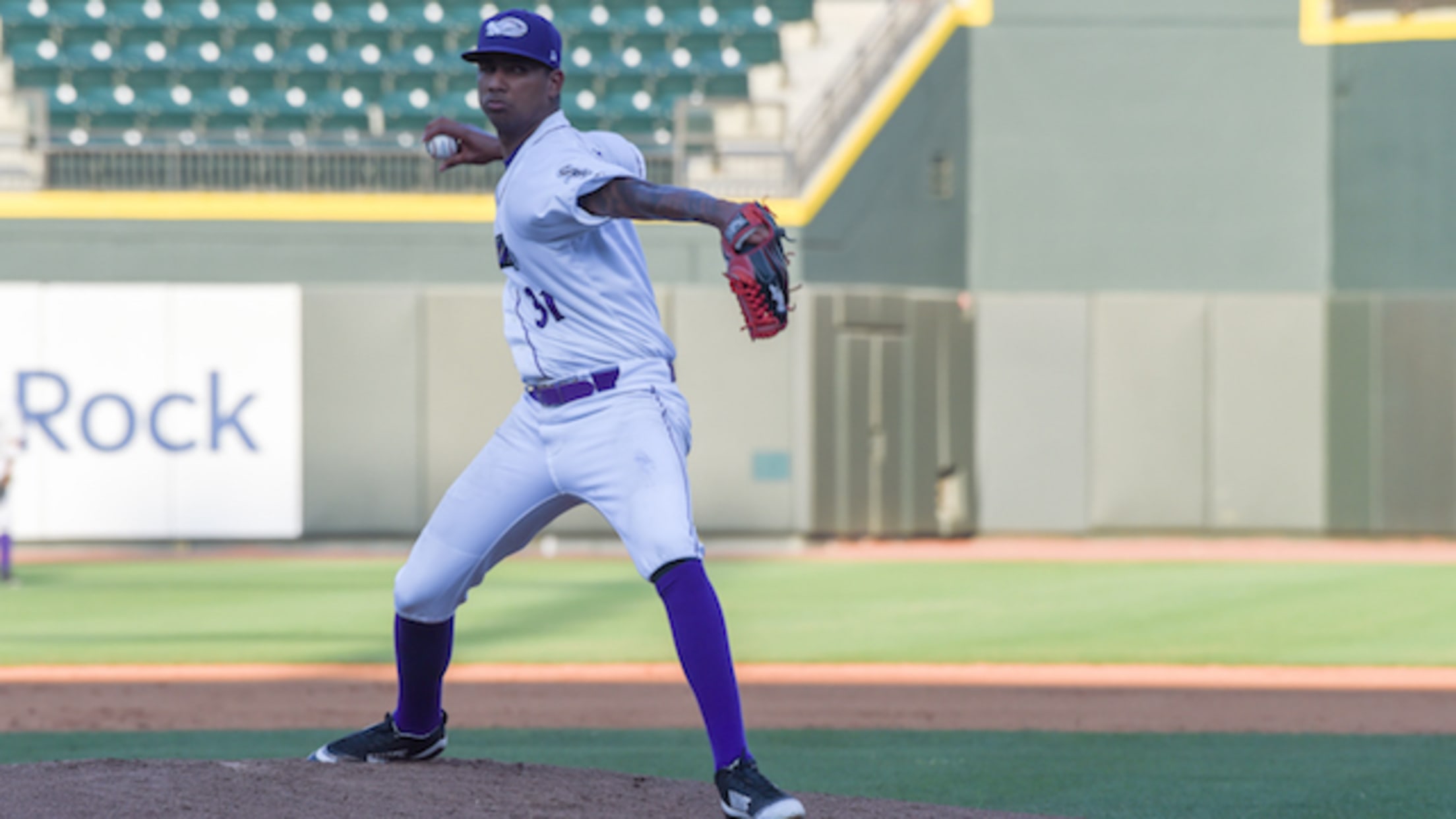 WINSTON-SALEM, N.C. (Aug. 30, 2018) - Behind a superb start from Luis Martinez and 16 hits from the Dash offense, Winston-Salem cruised to a 13-0 win over the Red Sox on Thursday night at BB&T Ballpark in front of 6,988 fans. Winston-Salem (40-24, 81-53) finishes its home schedule 45-23, clinching the best home
Martinez's strong outing lifts Rayados over Wood Ducks
The right-hander ties a season-high with seven innings pitched on Sunday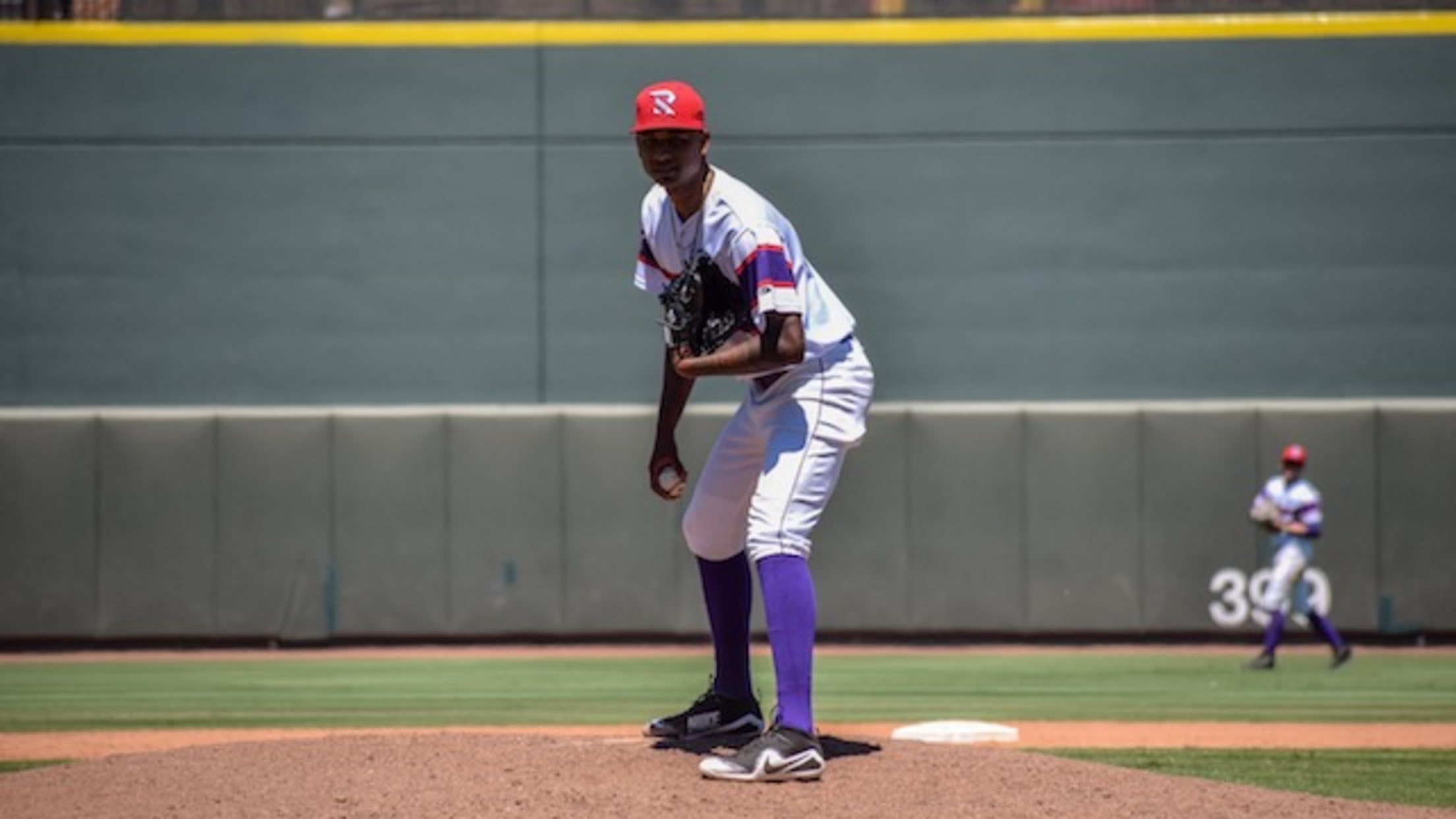 WINSTON-SALEM, N.C. (July 8, 2018) - Sporting their Rayados jerseys as part of Minor League Baseball's "Copa de la Diversión" initiative, Winston-Salem defeated Down East 6-2 behind a strong start from Luis Martinez on Sunday afternoon at BB&T Ballpark. Winston-Salem (12-5, 53-34) finishes the five-game series with Down East (7-11, 42-46) having won
Martinez posts zeros for Intimidators
No. 30 White Sox prospect allows two hits in five Game 1 frames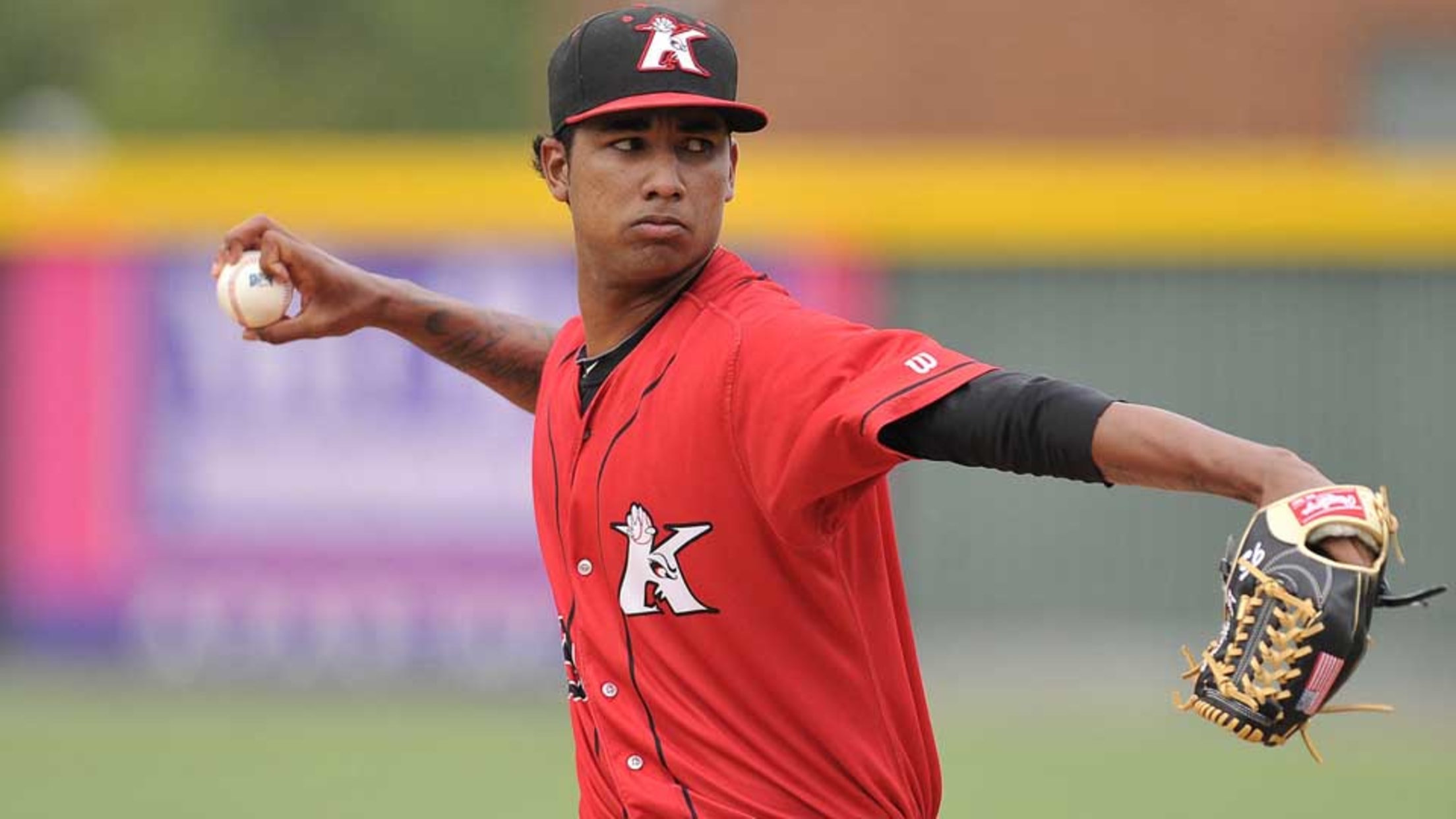 After finishing the regular season strong, Luis Martinez carried the momentum into the playoffs.The No. 30 White Sox prospect allowed two hits and two walks over five innings as Class A Kannapolis blanked Greensboro, 4-0, on Thursday in First National Bank Field to claim Game 1 of the best-of-3 South
Martinez continues to dazzle in win
I's right-hander matches career high with 10 K's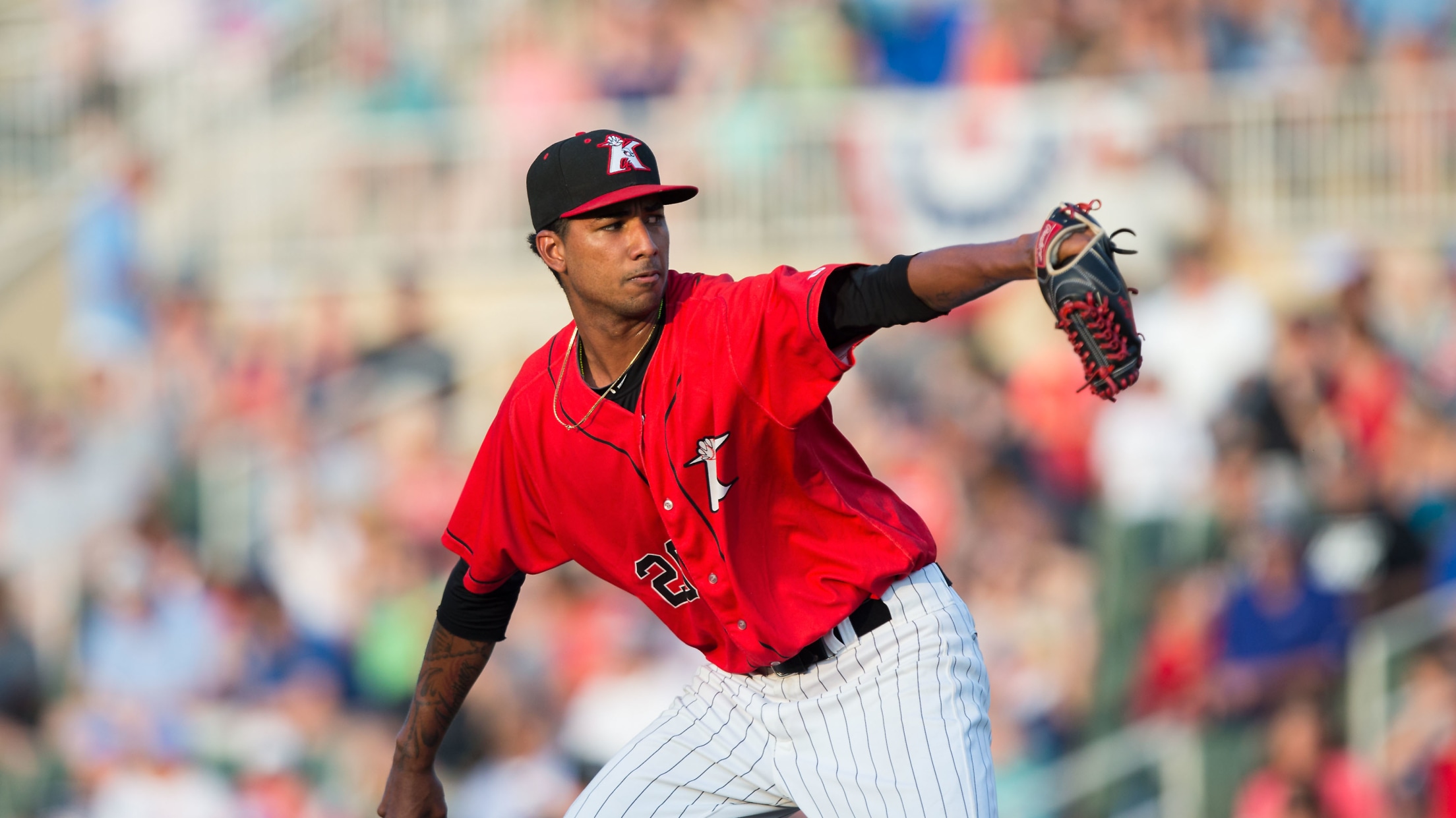 LAKEWOOD, N.J. (Aug. 16, 2017) - Luis Martinez struck out 10 batters, tying a career high, as the Intimidators defeated the Lakewood BlueClaws 5-1 on Wednesday night at FirstEnergy Park. Kannapolis (21-31 Second Half, 60-60) snapped a four-game losing streak with the win. Martinez (7-1) earned the victory to improve
Call's 4 RBI lead Intimidators in win
Martinez strikes out career-high 10 batters
Adolfo powers Intimidators past Crawdads
White Sox prospect blasts 10th home run, 22nd double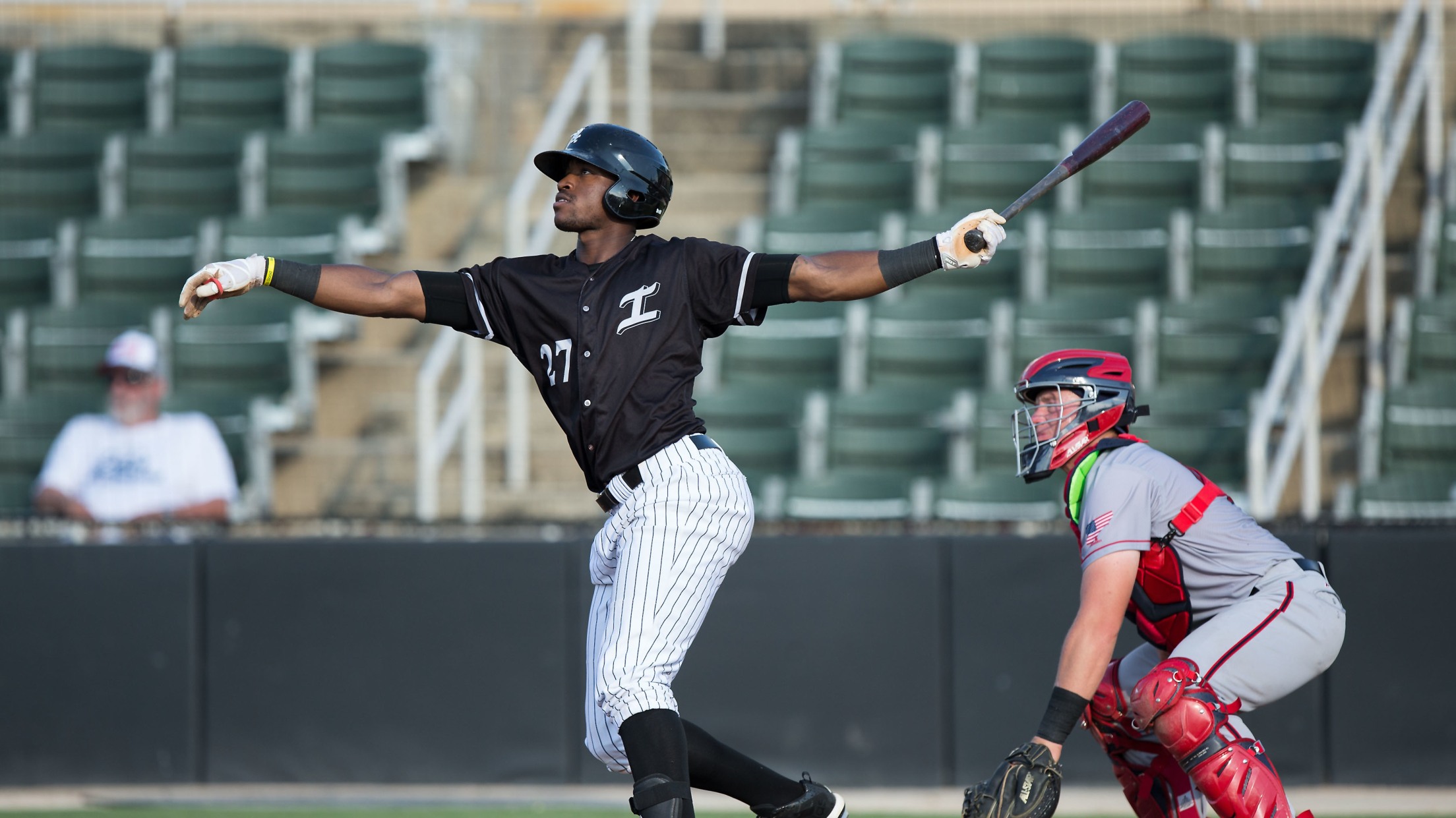 KANNAPOLIS, N.C. (June 26, 2017) - Micker Adolfo drove in three runs, including two on his 10th home run of the season, as the Intimidators topped the Hickory Crawdads, 4-1, on Monday night at Intimidators Stadium supported by Carolinas HealthCare System. Kannapolis (4-1 Second Half, 43-30) continued its hot start