Former BayBear Griffin Canning to be recalled by Angels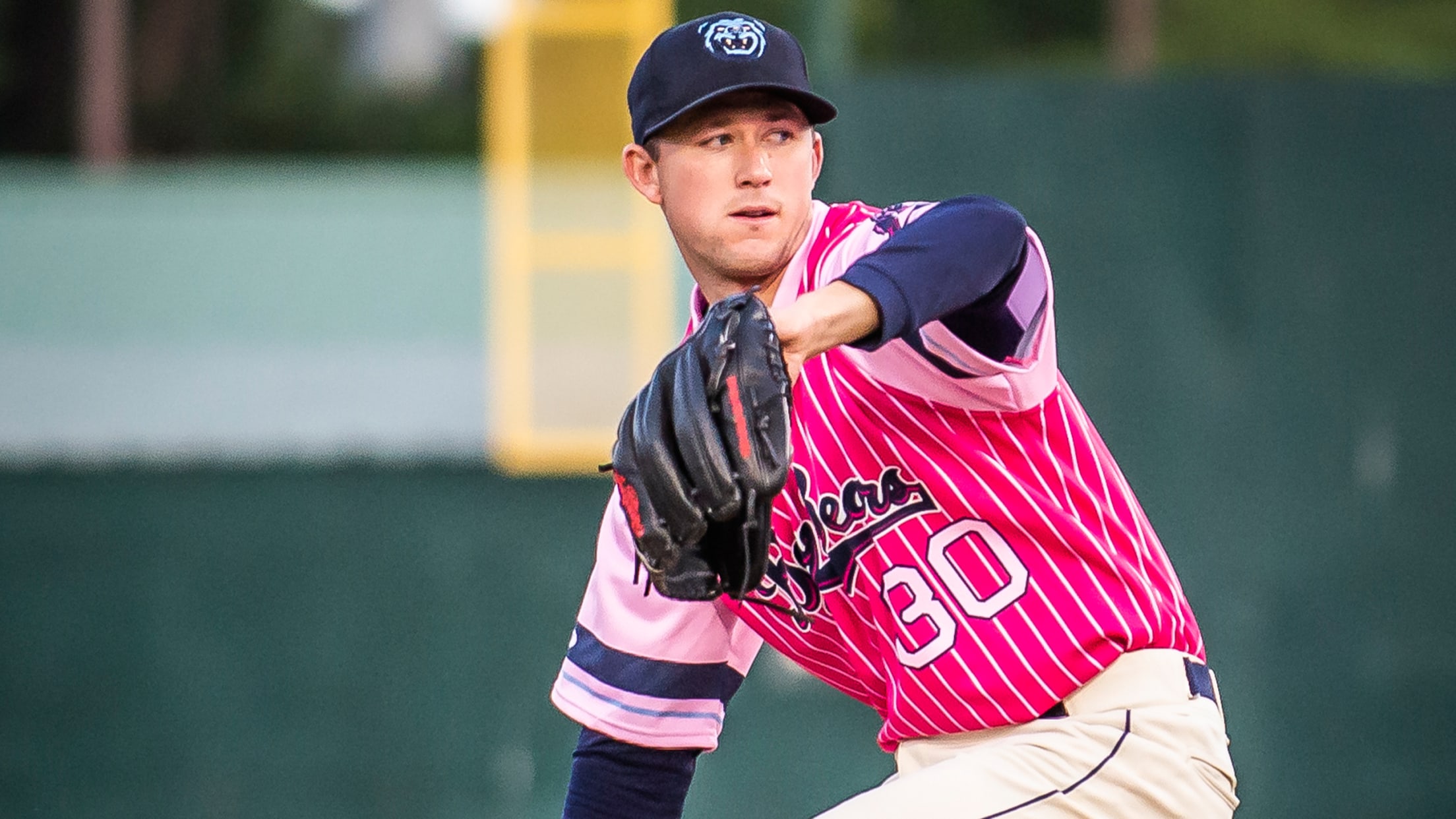 MOBILE, Ala. (April 26, 2019) - The Los Angeles Angels announced Friday that they plan to recall former Mobile BayBears right-handed pitcher Griffin Canning from Triple-A Salt Lake. Canning is scheduled to make his Major League debut in a start Tuesday night at Angel Stadium against the Toronto Blue Jays.Canning,
Canning set for Halos' debut on Tuesday
Angels No. 2 prospect will face Jays in first Major League start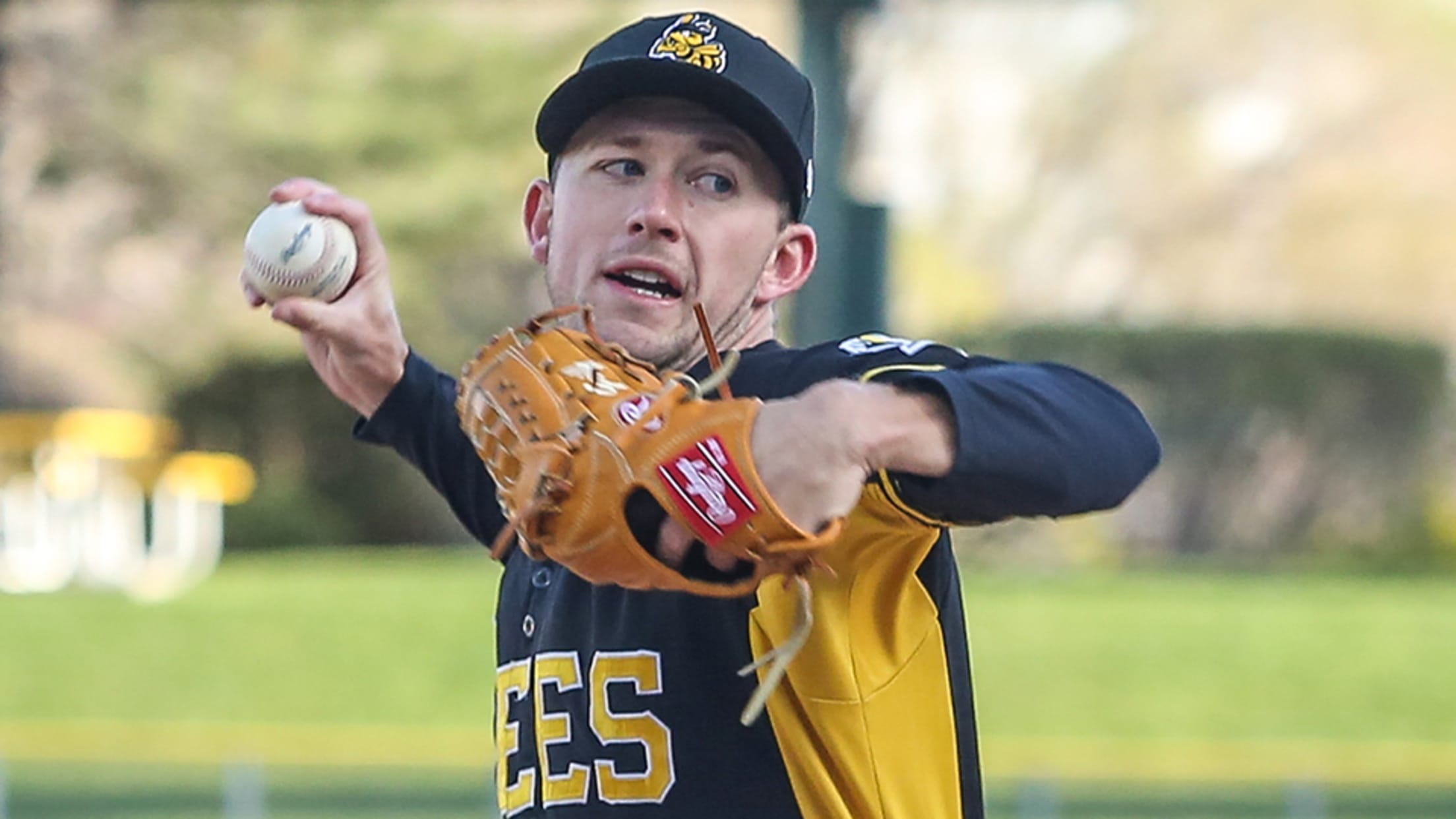 The Angels have exercised extreme caution with Griffin Canning throughout his brief Minor League career with an eye toward his eventual promotion to the big leagues.That day arrived Friday. The Angels' second-ranked prospect will make his Major League debut Tuesday against the Blue Jays.
Prospect Roundup: Games of April 6
Robert stays hot for Dash; Singer impresses in pro debut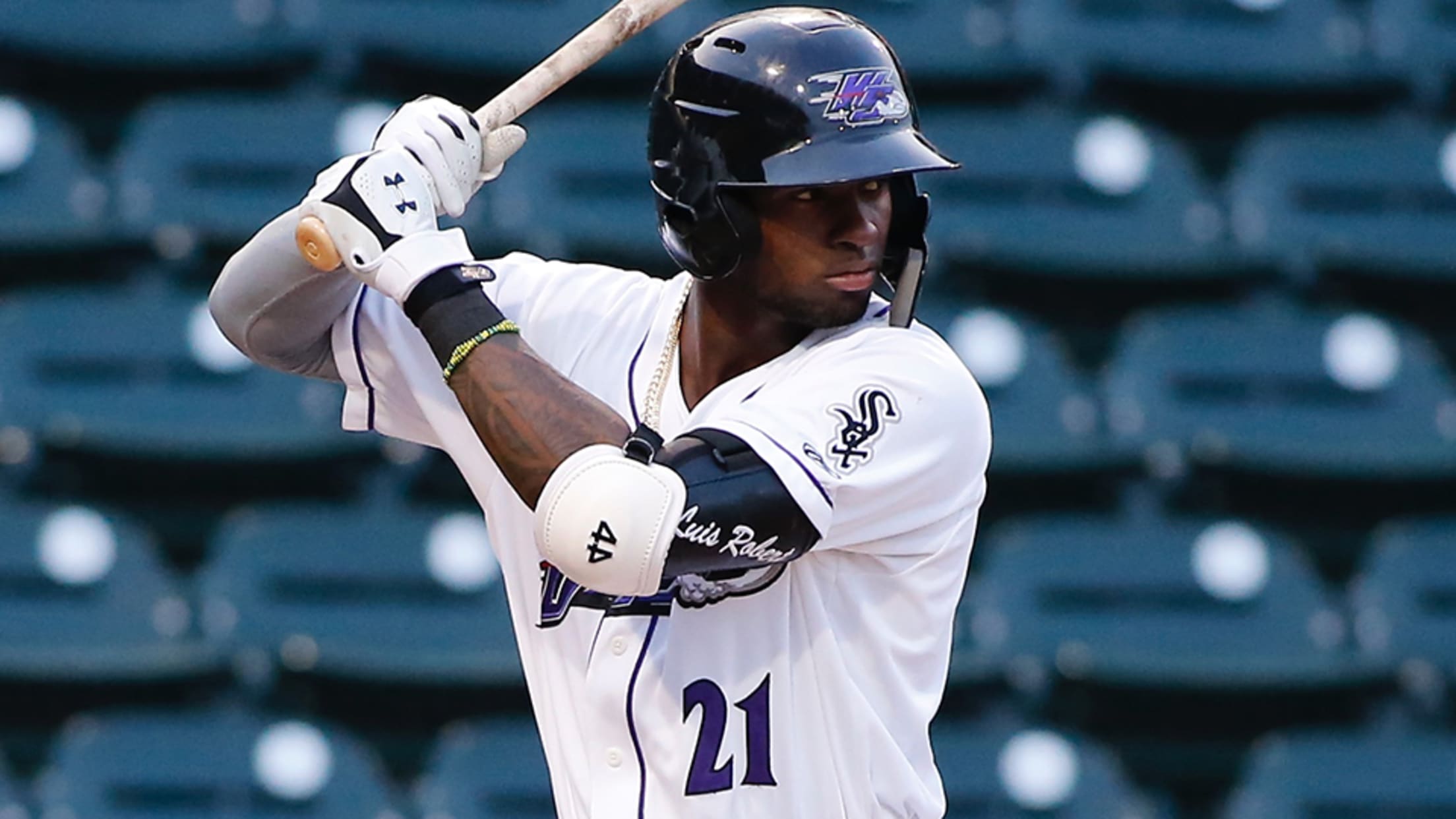 White Sox OF Luis Robert, Class A Advanced Winston-Salem: 3-for-5, 1 RBI, 1 2B -- For the first time in team history, the Dash are 3-0 to begin a season. The main catalyst behind the early success is the fourth-ranked White Sox prospect, who's off to quite the start in his own
Angels Prospect Primer: Two for The Show
Canning, Suarez ready to make Major League impact for Halos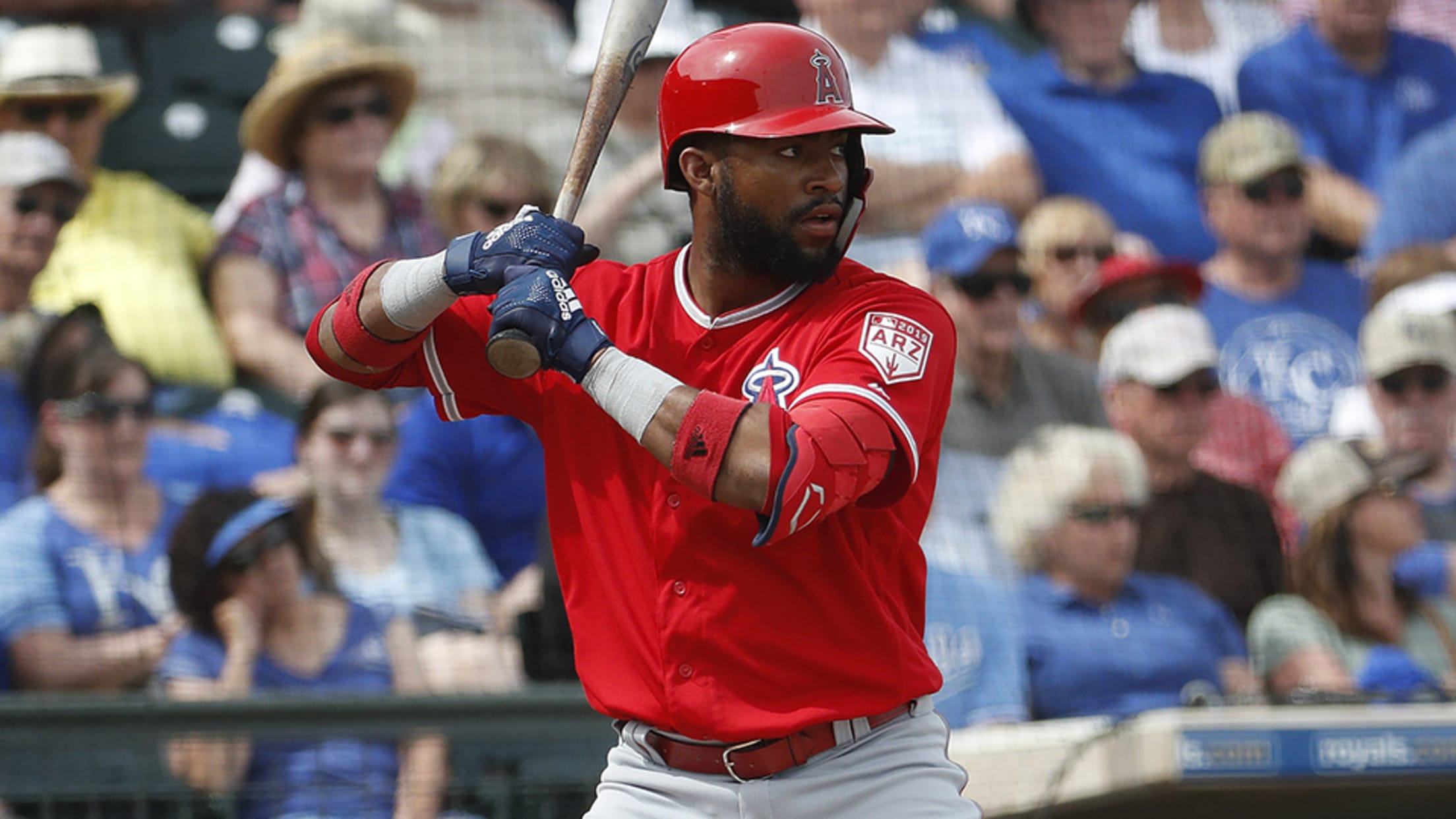 Some players are on the verge of stardom, others are entering a crucial phase of their development and still others are getting their first tastes of full-season ball. With the 2019 season approaching, MiLB.com takes a look at the most intriguing prospects from each MLB organization.Shining Star, Jo Adell, CFThe
Angels send Canning to Minor League camp
No. 63 overall prospect posted 13.50 ERA; O's reassign top pair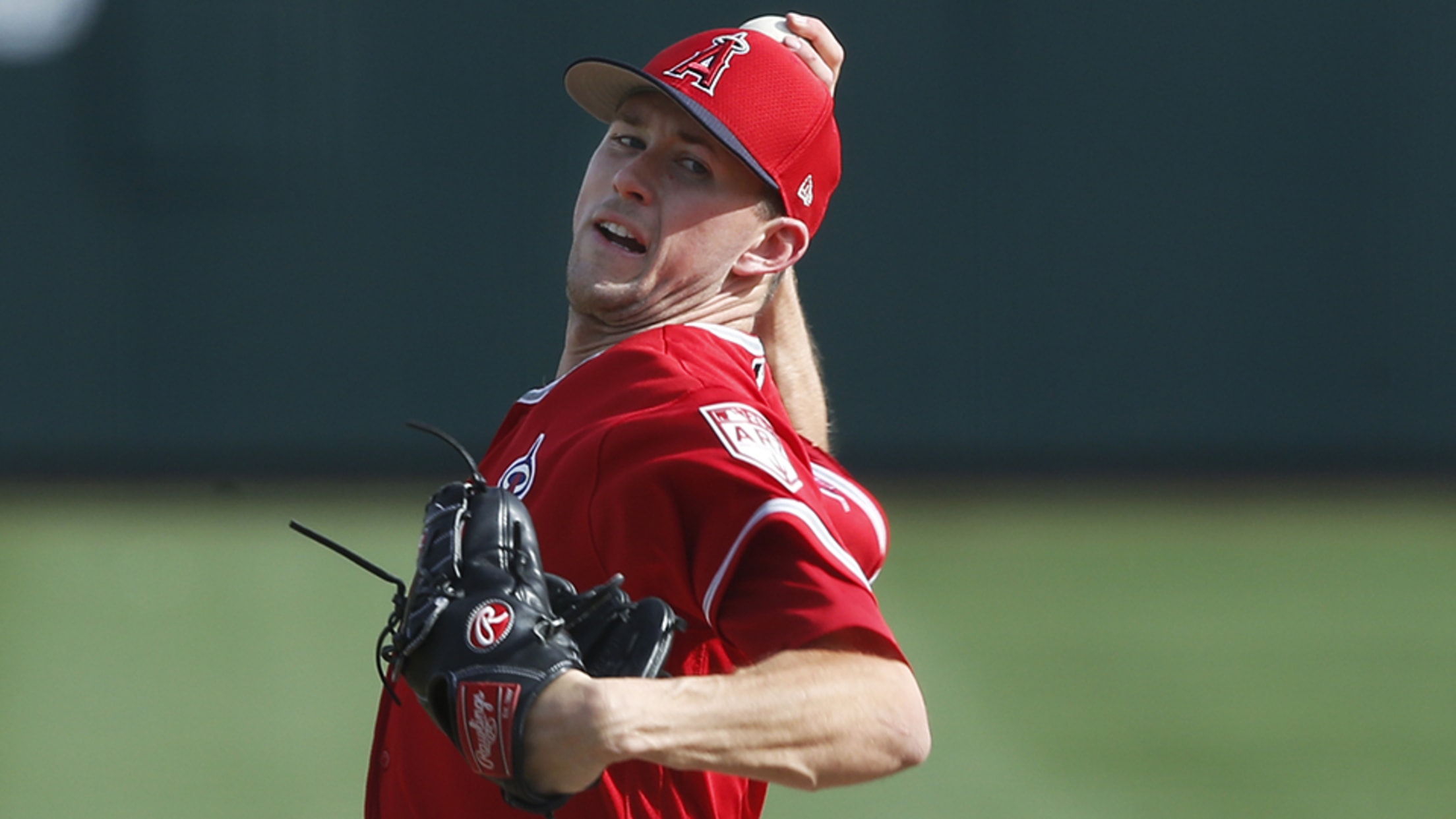 Griffin Canning's next promotion will take a little more time.After climbing three levels in the Angels system in his first professional season and finishing 2018 in the Pacific Coast League, the Angels' second-ranked prospect will not break Spring Training with the big league club after he was reassigned to Minor
Fourteen former BayBears land on Angels Top 30 prospect list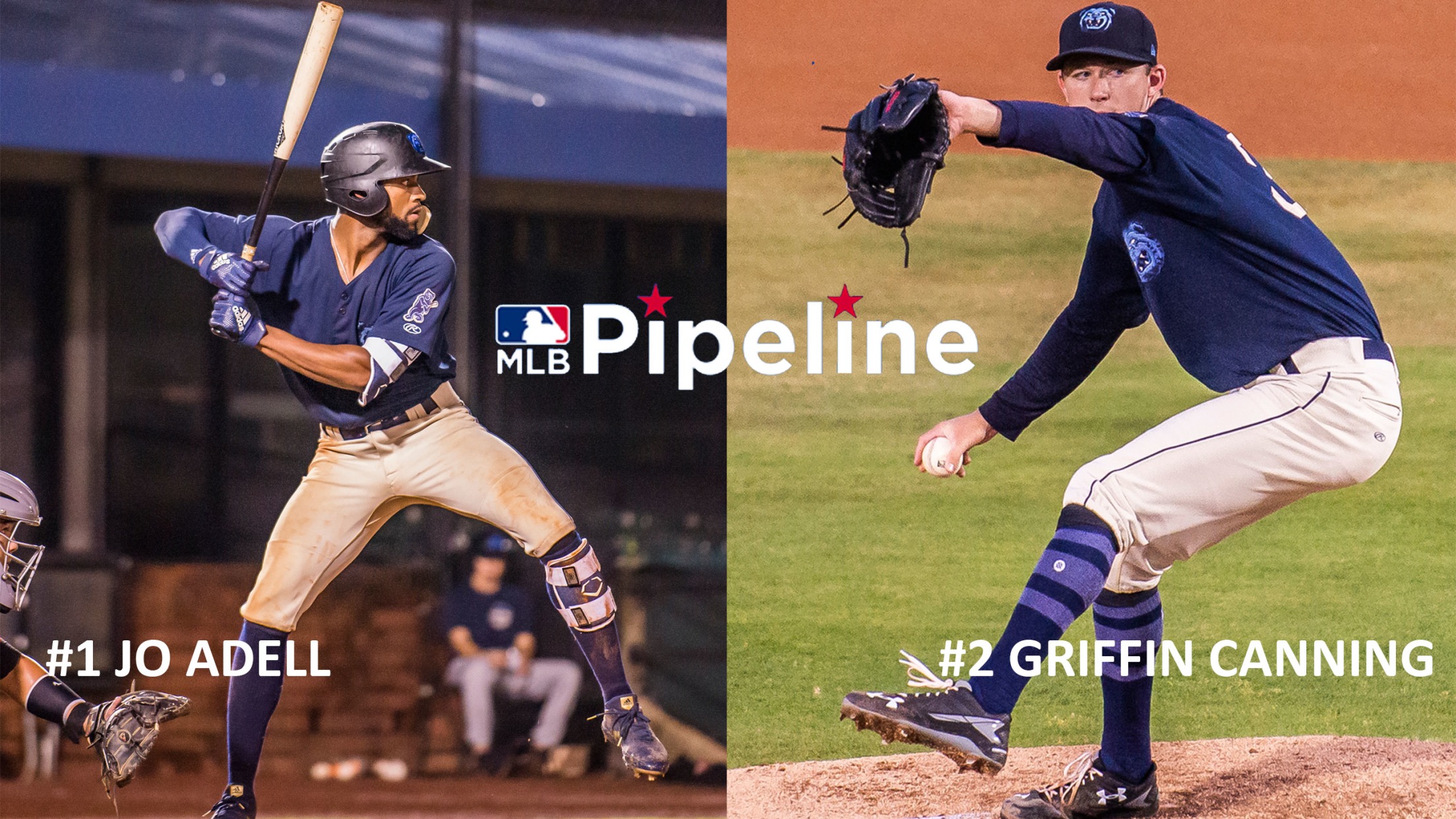 MOBILE, Ala. (February 22, 2019) - MLB Pipeline announced its first Los Angeles Angels Top 30 prospect list for the 2019 season Friday, and the list includes 14 players who have appeared with the Mobile BayBears.Outfielder Jo Adell retains his spot as the top prospect in the Angels farm system.
Farm System Rankings: Pitchers (30-21)
Orioles rebuild around arms; D-backs' next wave almost ready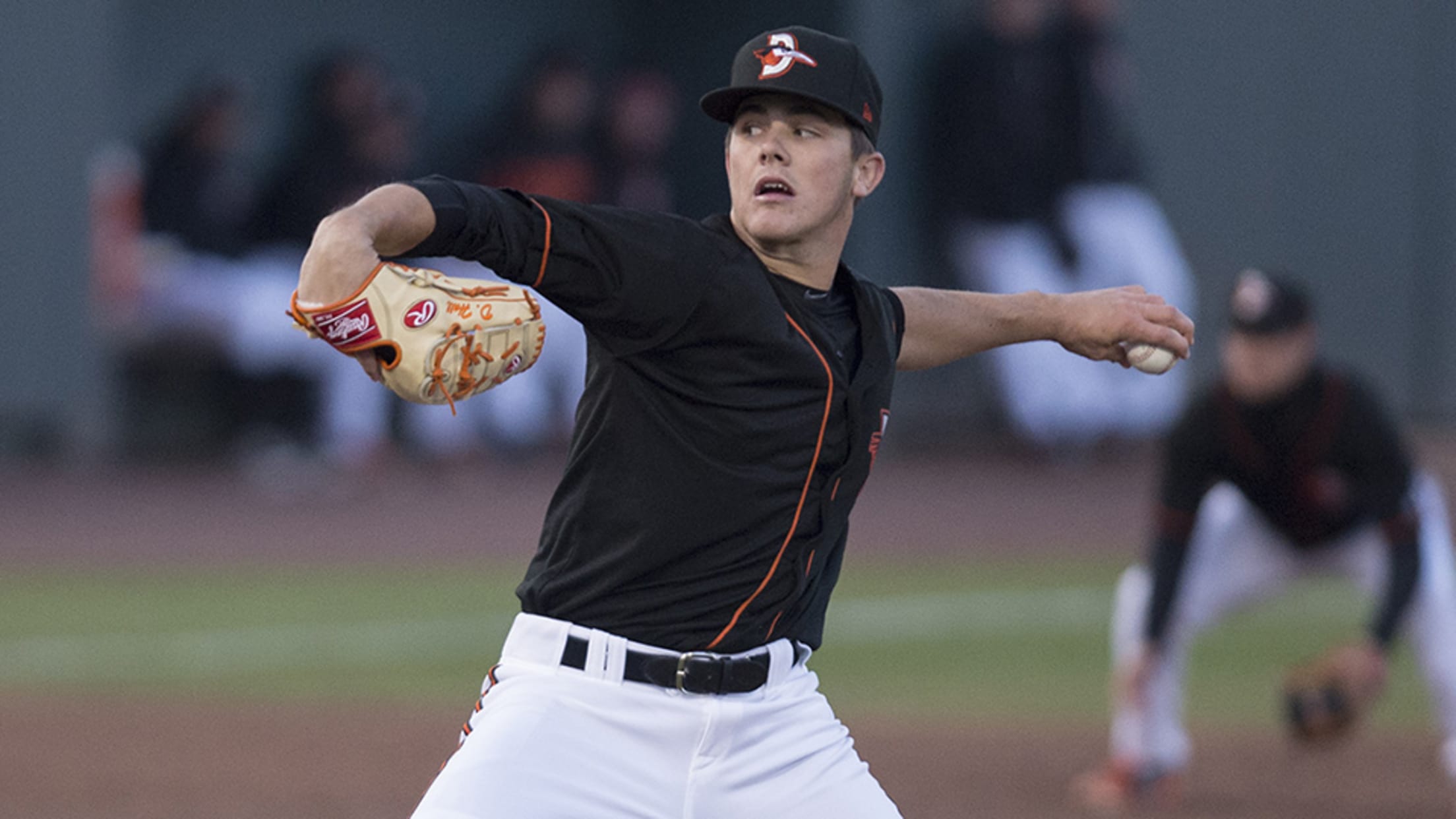 With the 2019 season rapidly approaching, MiLB.com is looking at the state of all 30 farm systems over the next month and ranking them in several different ways. After looking at position player prospects (30-21, 20-11, 10-1), the second installment, broken into three parts, focuses on pitchers and considers the quality and
Adell to continue climb at Angels camp
Top prospects Canning, Marsh also get big league invitations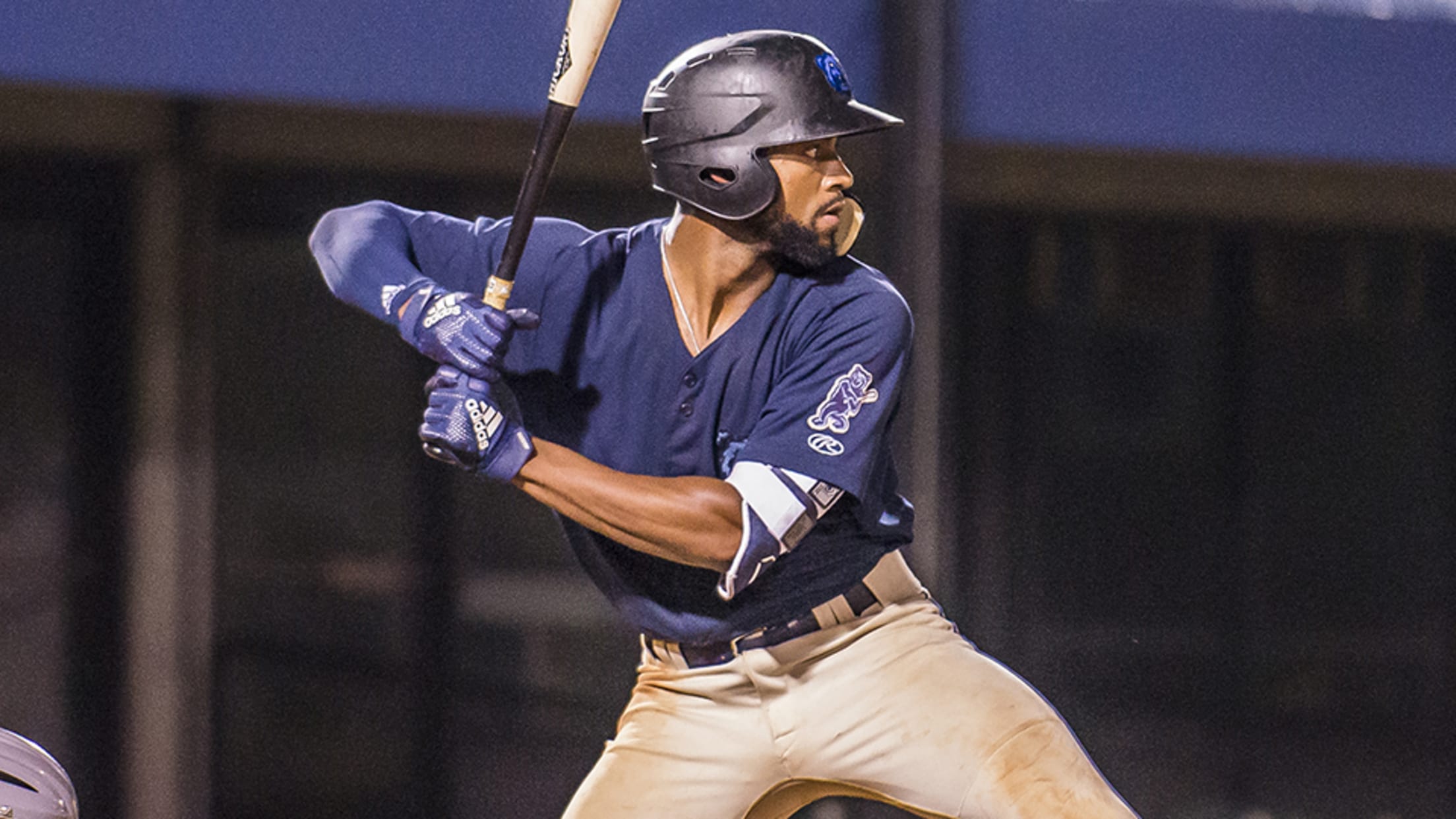 Jo Adell climbed three levels in the Angels system in his first full season in the Minor Leagues. He'll begin the spring with the club's Major Leaguers.MLB.com's No. 15 overall prospect was invited to big league Spring Training along with 20 other non-roster players, a group that includes fellow top
Angels' emerging stars waiting in the wings
Adell, Canning among breakout prospects knocking at the door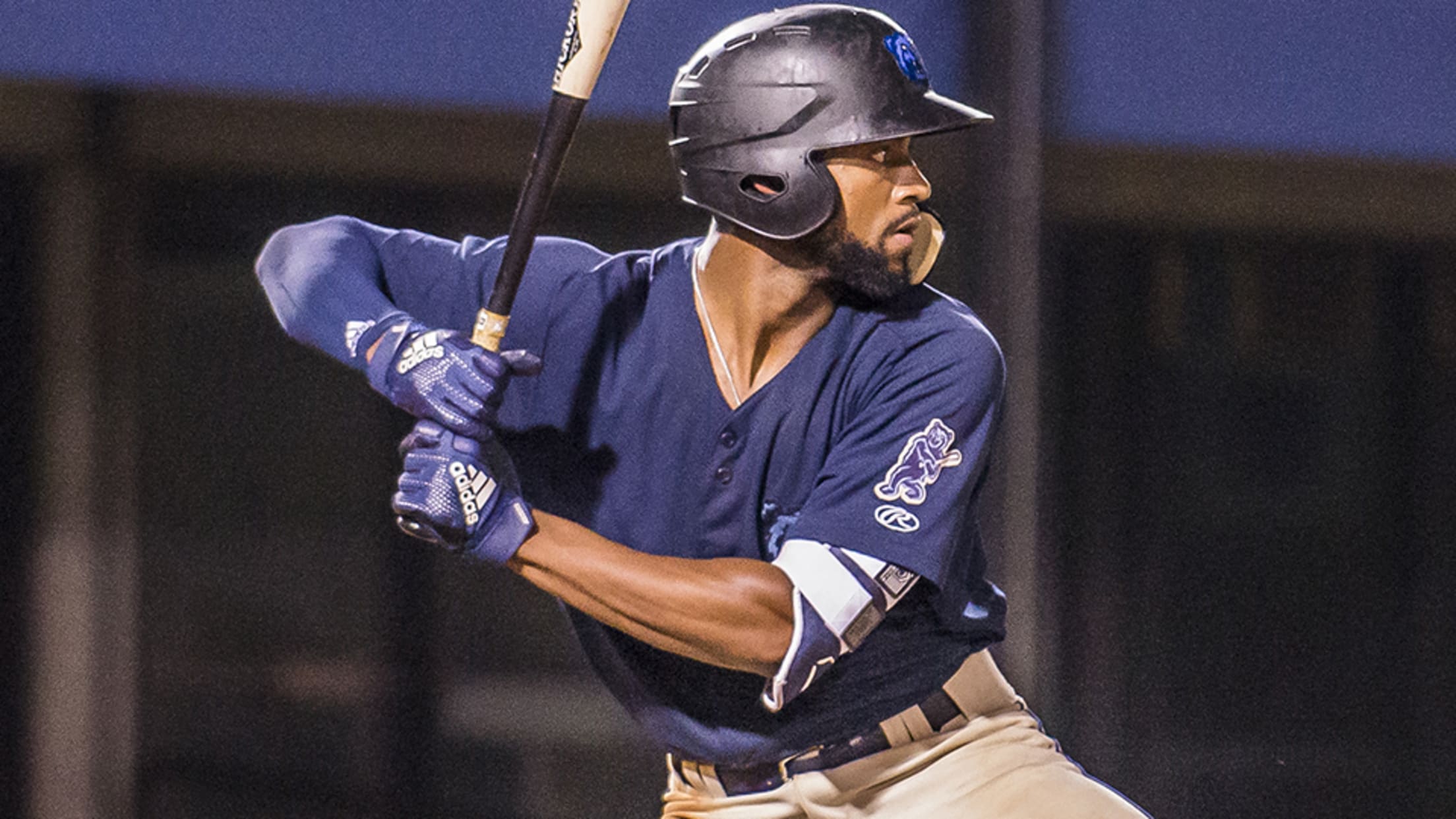 Each offseason, MiLB.com goes position by position across each system and honors the players -- regardless of age or prospect status -- who had the best seasons in their organization. Click here to locate your favorite club.The Angels are in desperate need of a shot in the arm. Bogged down
Prospect Roundup: Games of Sept. 2
De Paula makes Giant impression; Halos' Canning settles in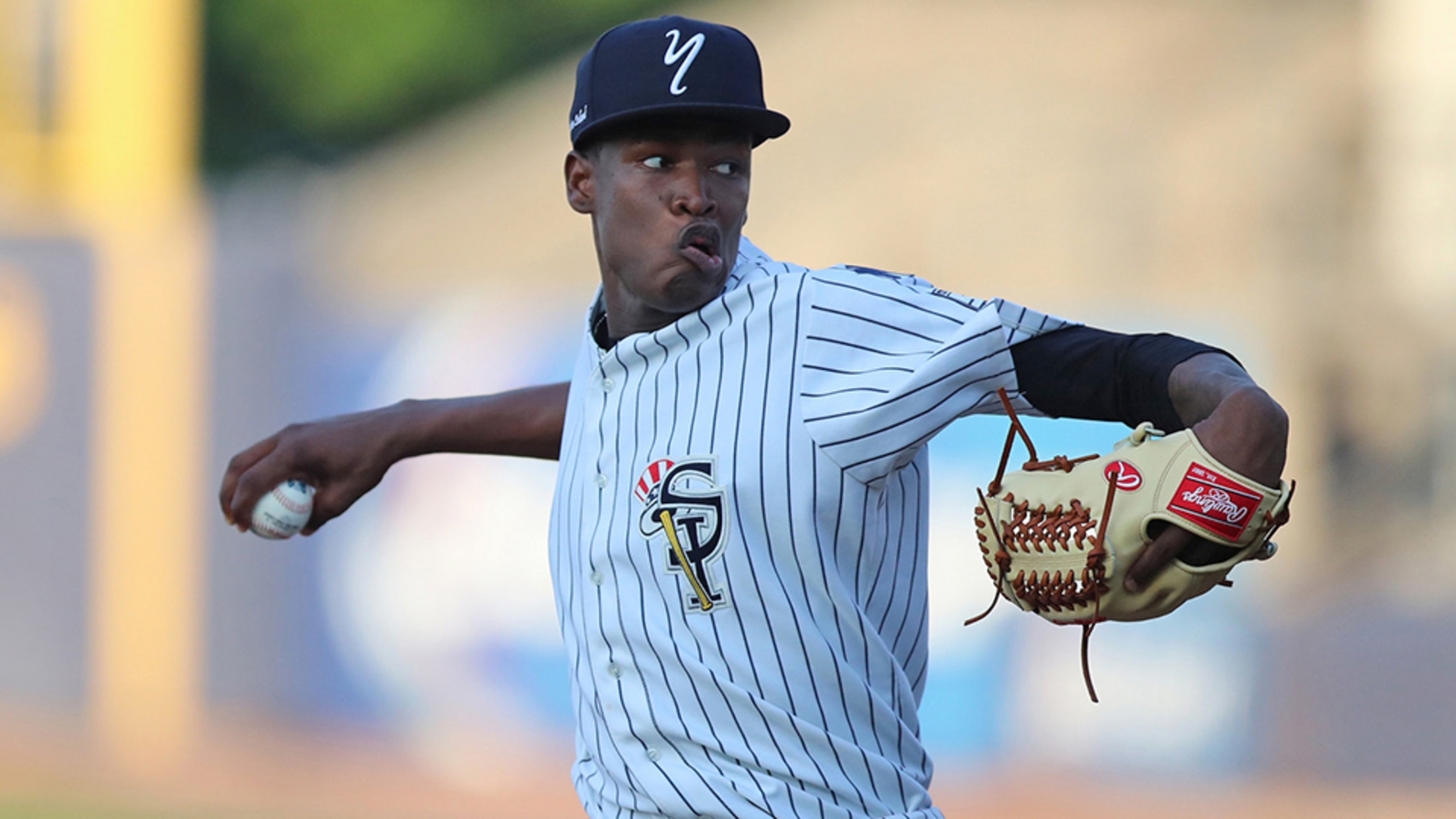 Theme of the dayI've been everywhere, man:J.B. Bukauskas and Nash Knight showed how well-traveled Minor Leaguers can be in very different ways. Bukauskas tossed six scoreless innings in his debut with Double-A Corpus Christi -- the fifth Astros affiliate the 2017 15th overall pick has pitched for this season. Knight's
Toolshed: Most surprising promotions of '18
Nats' Soto, Braves' Wilson among season's unexpected callups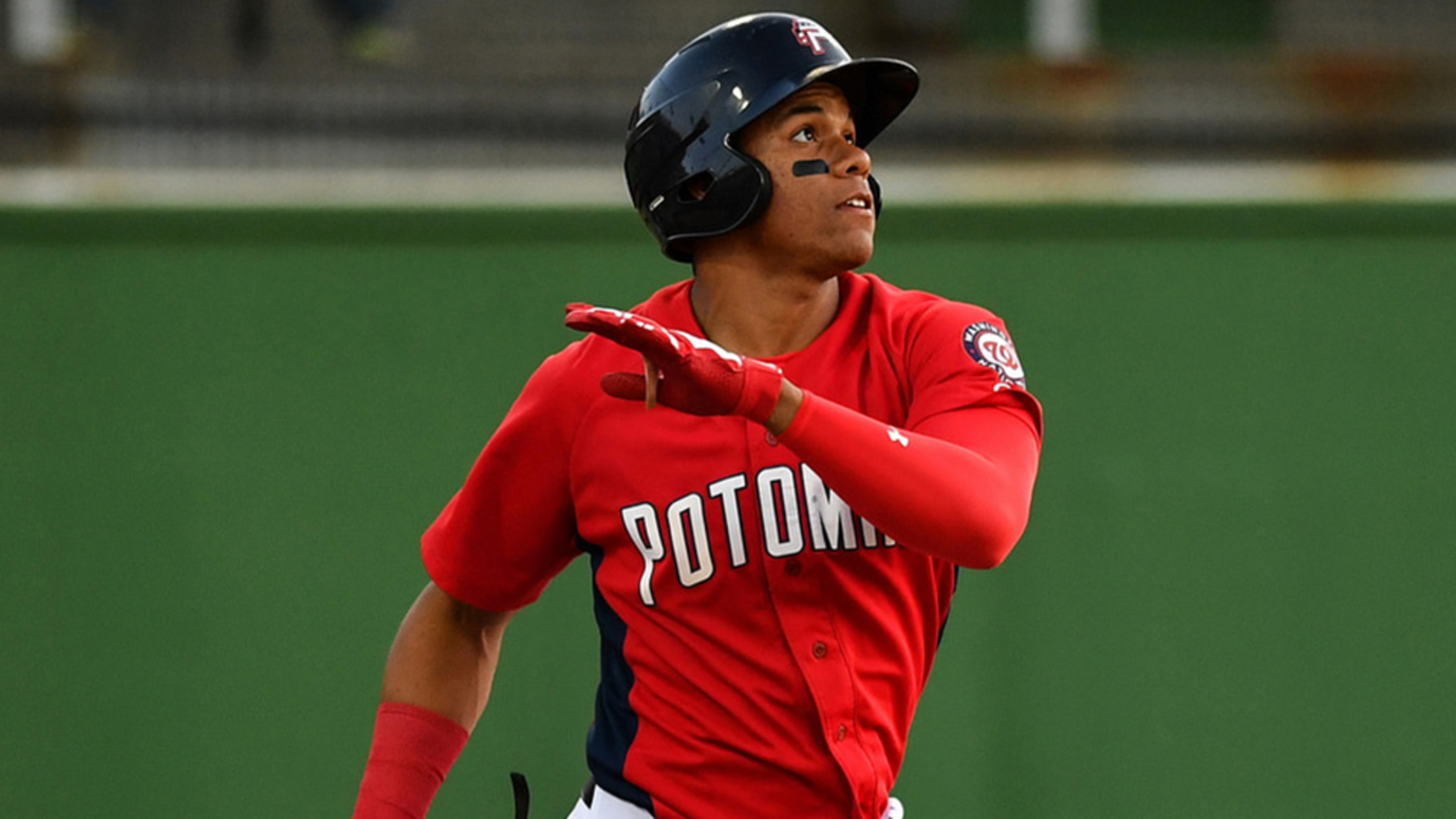 It's already been a fun week for prospect callups to the Major Leagues. It hasn't, however, been a traditional one.Sure, there are periods when many of the game's top prospects head to The Show around the same time. Remember when Ronald Acuña Jr., Gleyber Torres and Tyler O'Neill all made
Suns Win 6-4, Canning Homers on Sunday
Hill earns first career win in Sunday victory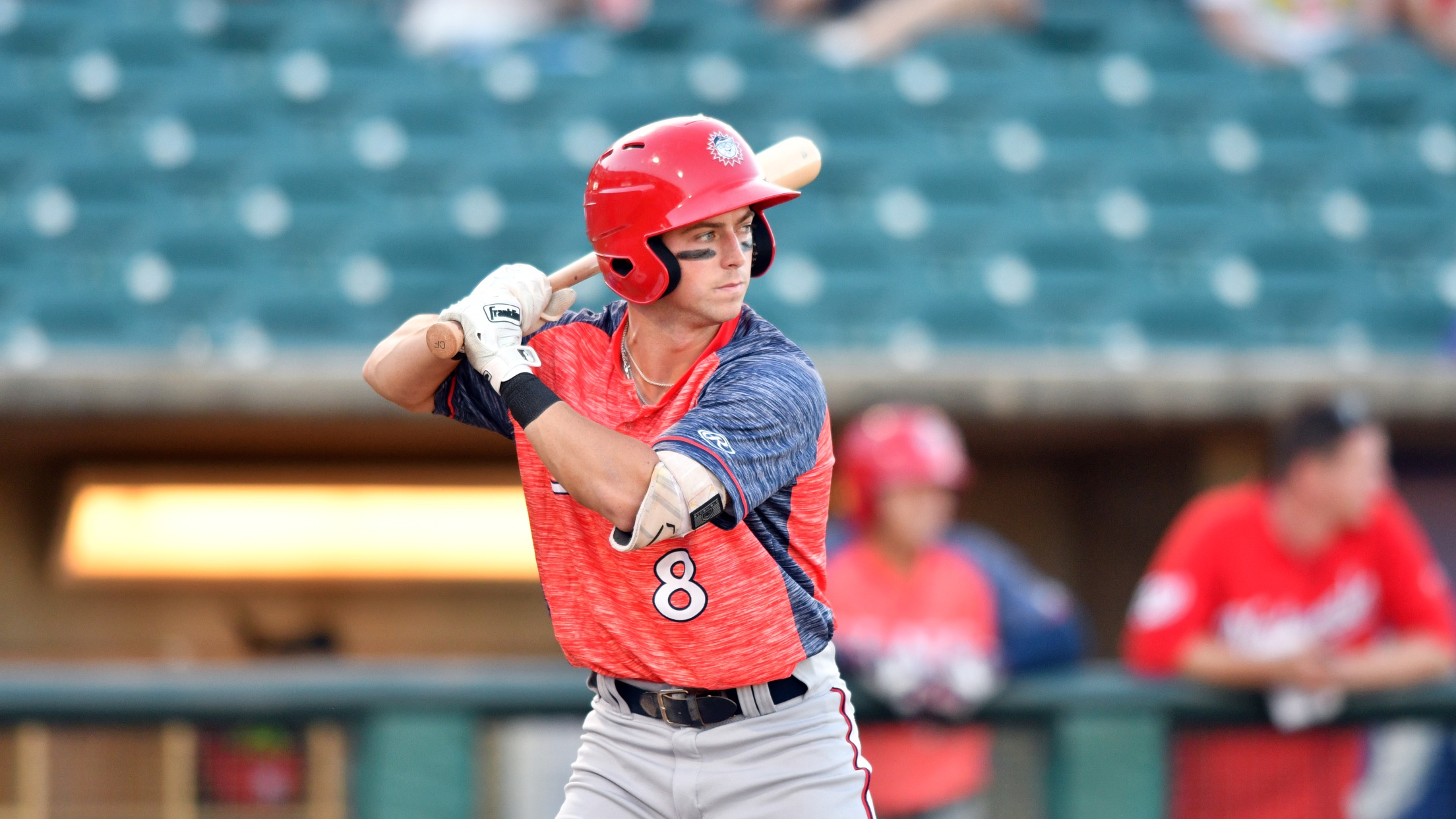 Kannapolis, NC - Gage Canning homered while Brigham Hill earned his first professional victory in the Hagerstown Suns 6-4 defeat of the Kannapolis Intimidators on Sunday night at Intimidators Stadium. The Suns are 35-56 overall and 8-15 in the second half and will play the third game of the series
Prospect Roundup: Games of July 1
Astros' James racks up more K's; Cease gets back on track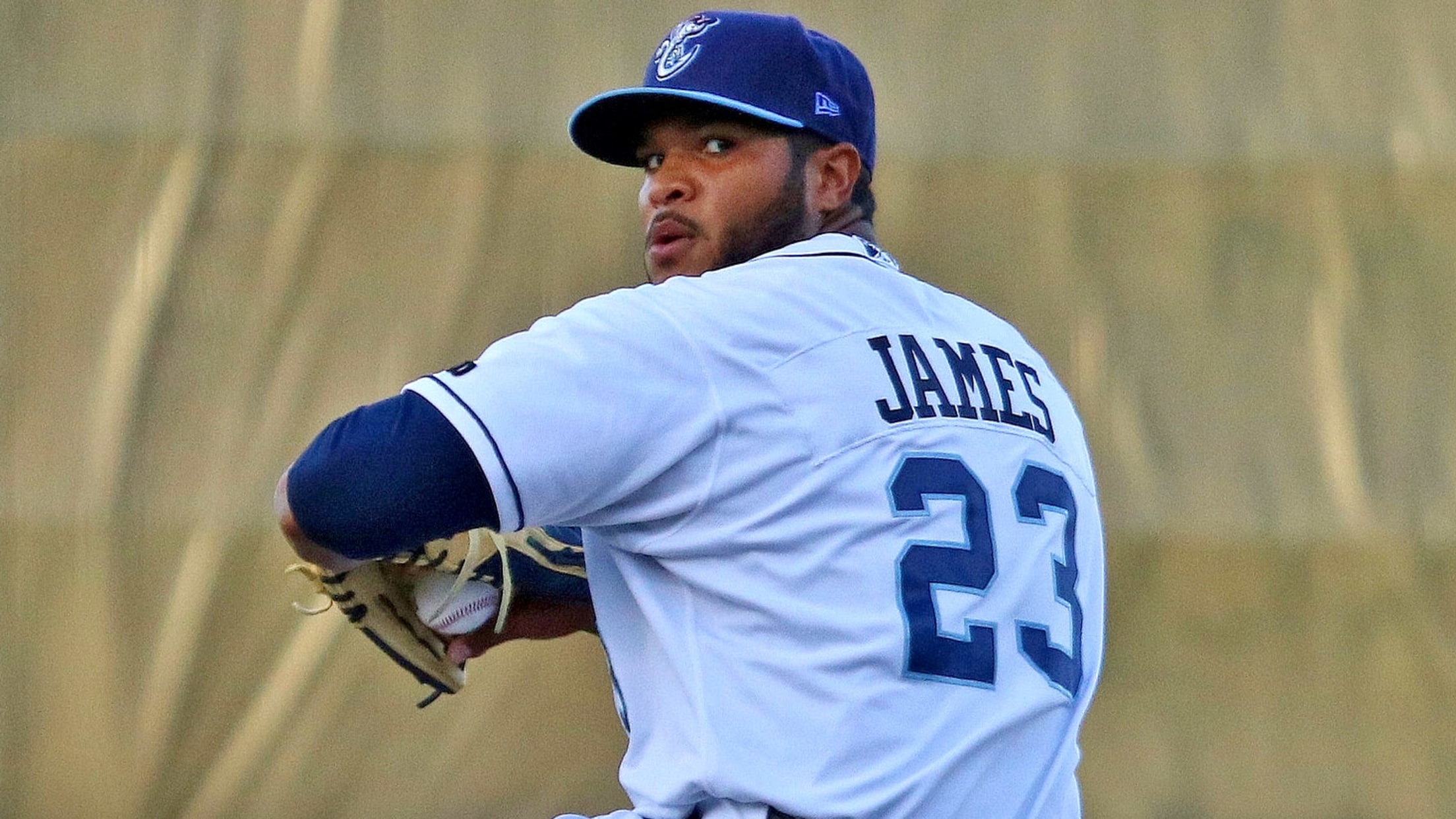 Theme of the dayMilestones for the Cardinals, injuries for the White Sox: Two different systems, two different ways to open the month of July. The Cards got to celebrate a cycle by Luke Voit with Triple-A Memphis -- one that occurred over two days due to a suspended game --
Prospect Roundup: Games of June 26
Adell continues to crush balls; Allard continues push to Atlanta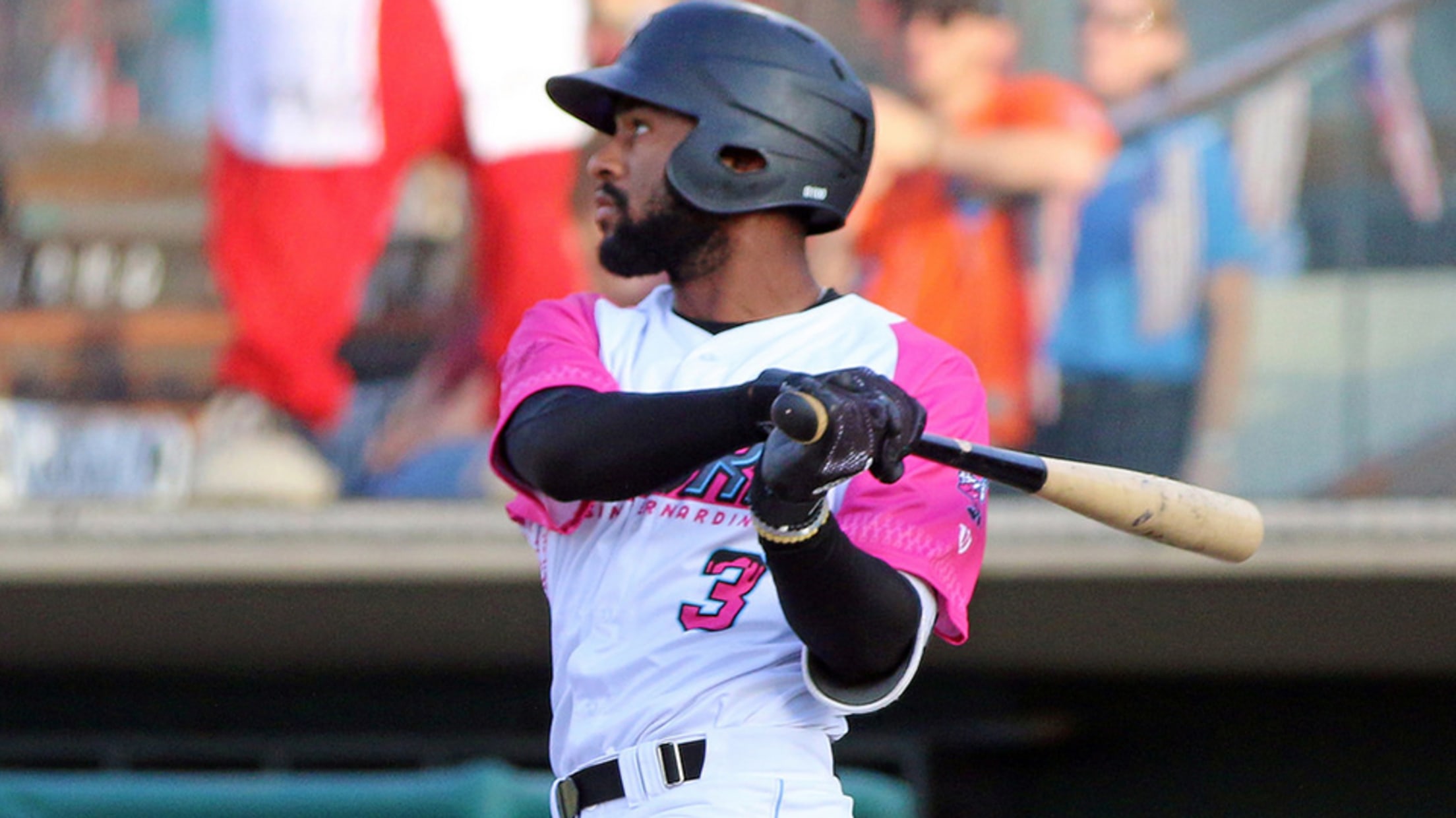 Theme of the dayWait, that can happen? The New Hampshire Fisher Cats have been in the news plenty this season, but there was still one thing the club hadn't accomplished in 2018 or any other year in its history -- a cycle. No. 28 Blue Jays prospectJonathan Davis changed all
Griffin Canning promoted to Triple-A Salt Lake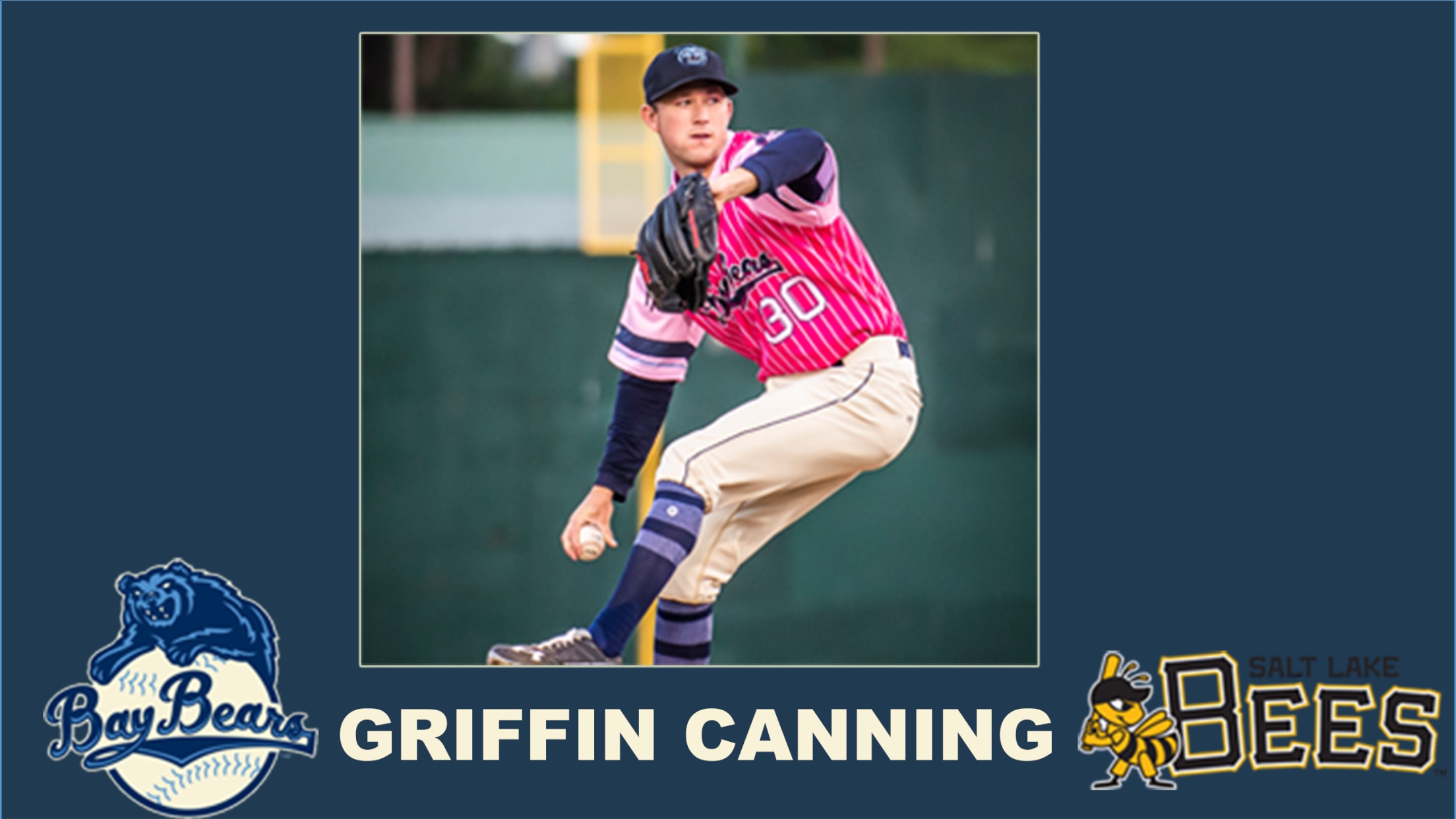 MOBILE, Ala. (June 21, 2018) - The Los Angeles Angels announced Thursday that right-handed pitcher Griffin Canning has been promoted from the Double-A Mobile BayBears to Triple-A Salt Lake.Canning, 22, joined the BayBears on April 17 after making just two professional starts with Class A Advanced Inland Empire to begin
Canning & Rengifo receive Angels Minor League Awards for May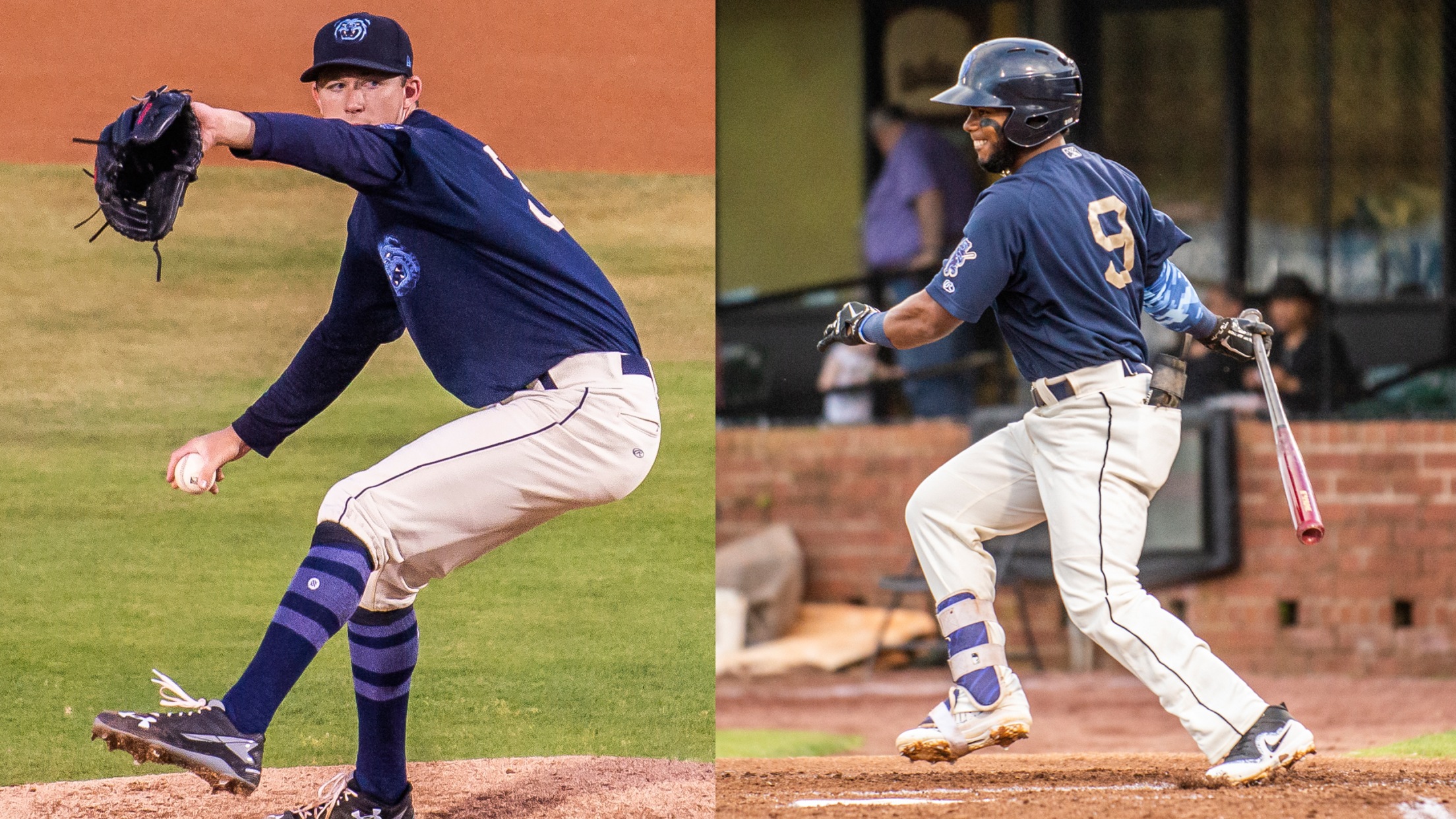 PENSACOLA, Fla. (June 13, 2018) - The Los Angeles Angels announced that right-handed pitcher Griffin Canning and infielder Luis Rengifo from the Mobile BayBears have been named the organization's Minor League Pitcher and Player of the Month for May.Canning, 22, was the starting pitcher in a combined no-hitter on May
BayBears shut out Jackson in game one, game two rained out
Game will not be resumed, since teams do not play again in first half
MOBILE, Ala. (June 12, 2018) - The Mobile BayBears, the Double-A affiliate of the Los Angeles Angels, shut out the Jackson Generals 2-0 in the first game of Tuesday's doubleheader at Hank Aaron Stadium. The second game was halted in the top of the second inning and canceled due to
Four BayBears named Southern League Mid-Season All-Stars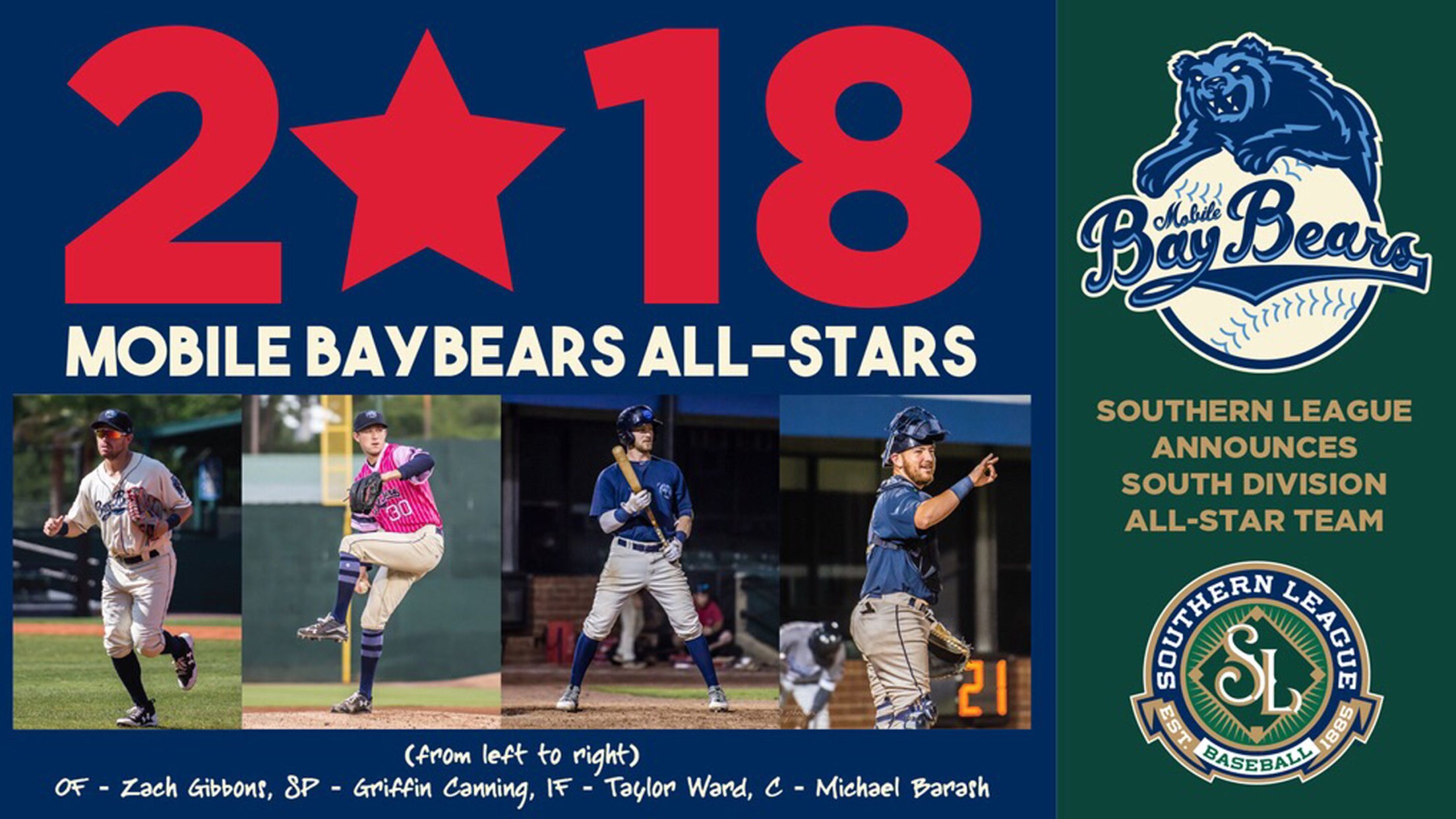 CHATTANOOGA, Tenn. (June 6, 2018) - The Southern League announced the South Division roster for the 2018 Southern League All-Star Game on Wednesday. Right-handed pitcher Griffin Canning , third baseman Taylor Ward , outfielder Zach Gibbons , and catcher Michael Barash from the Mobile BayBears, the Double-A affiliate of the
BayBears pitchers smoke Tennessee in series finale
Canning allows one hit, Lillis-White fans seven, Custred notches save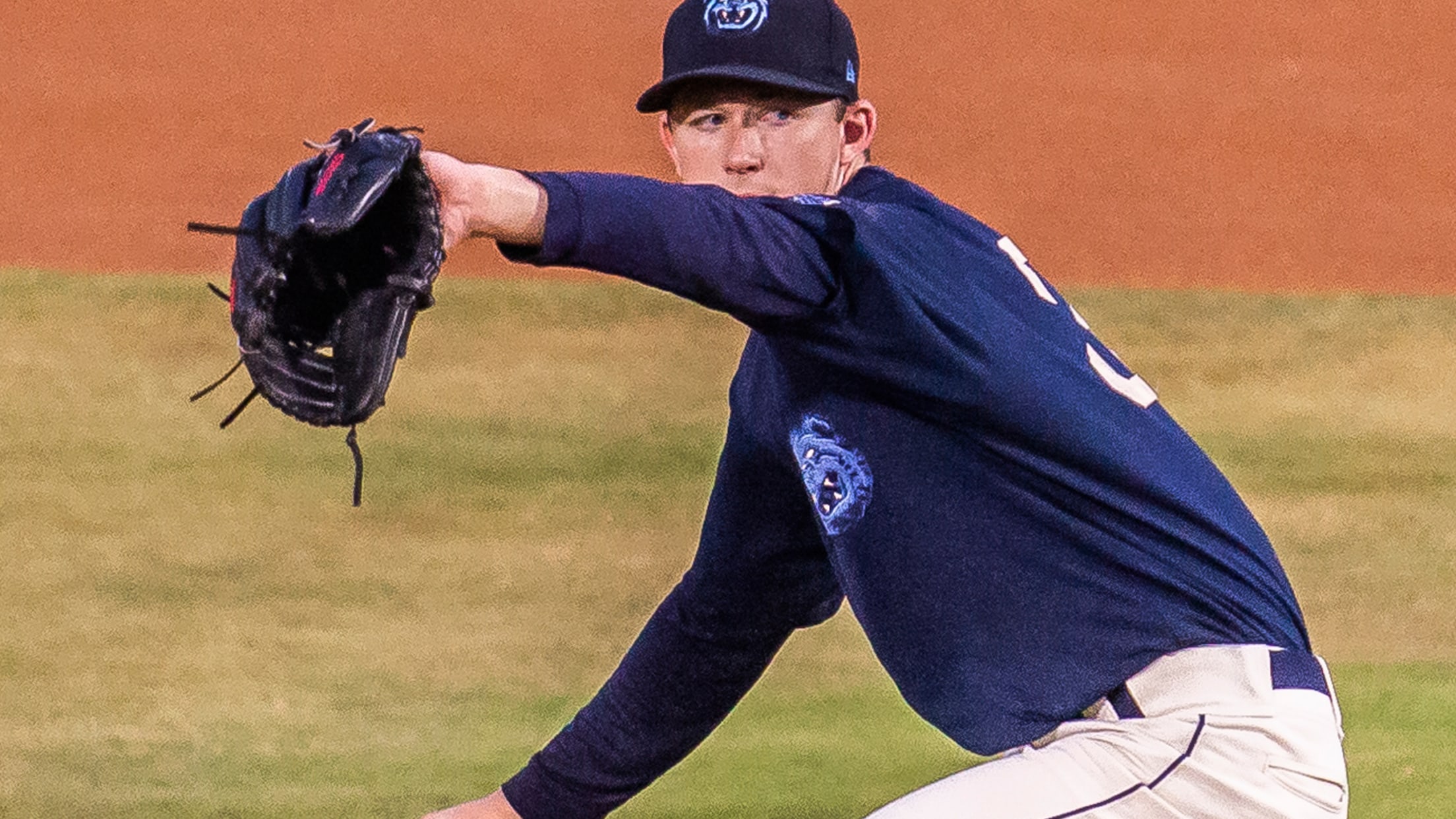 KODAK, Tenn. (June 2, 2018) - The Mobile BayBears, the Double-A affiliate of the Los Angeles Angels, held the Tennessee Smokies to three hits in a 1-0 shutout win in the series finale Saturday night at Smokies Stadium.Griffin Canning retired the first 11 batters of the game before giving up
Toolshed: Taking stock of the 2017 Draft
Twins' Lewis, Angels' Adell among top picks taking off a year later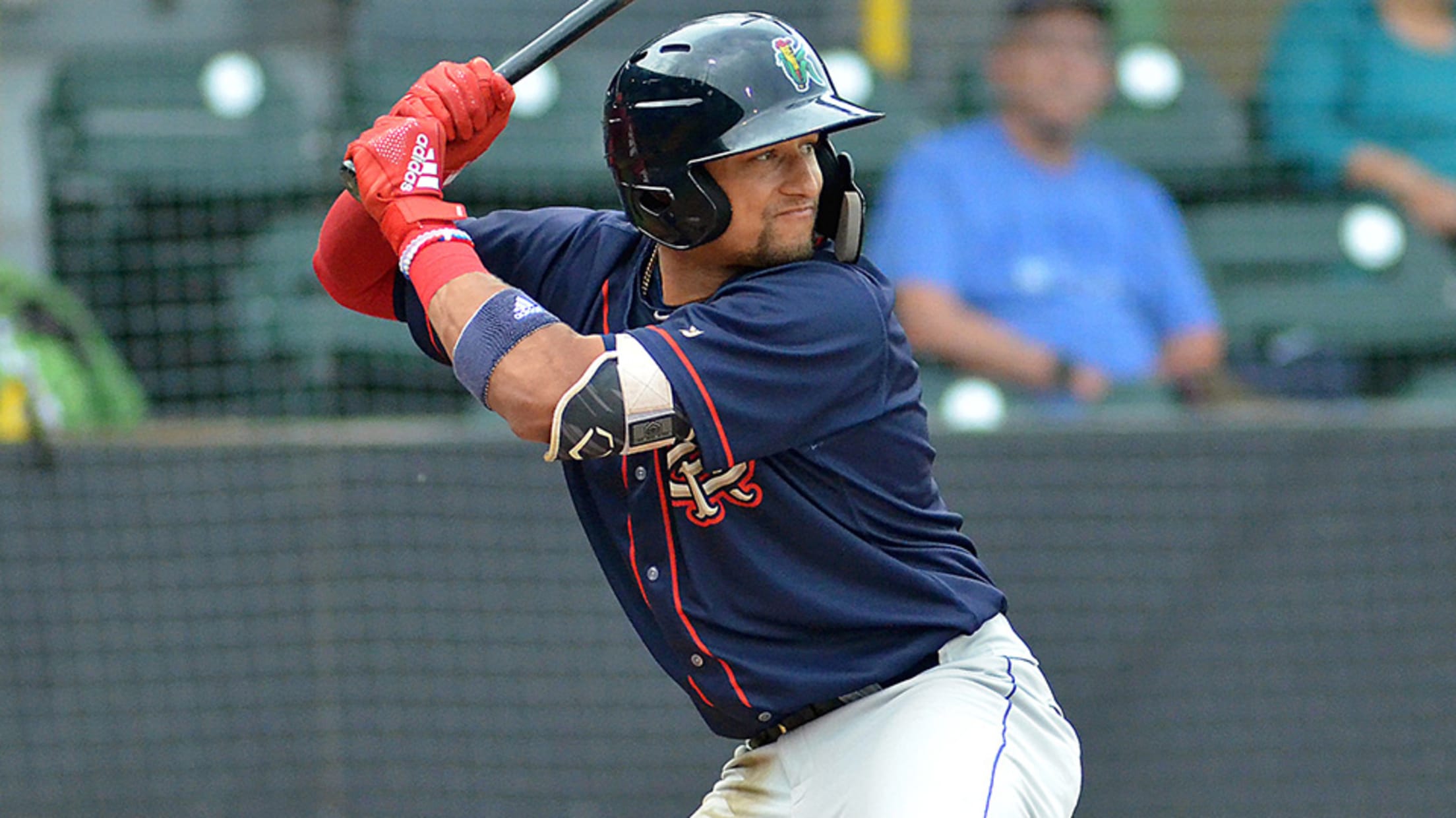 Nobody even knew where these guys would be in 2018 at this point last year. In mock drafts, their names were being moved around boards, then moved again. Rumors abounded about which club would take them.And then on June 12, they all officially became members of the 2017 Draft class.
BayBears offense piles on late runs to clinch series win
Canning pitches 3 2/3 scoreless, hitless innings in start
MOBILE, Ala. (May 26, 2018) - The Mobile BayBears, the Double-A affiliate of the Los Angeles Angels, scored eight unanswered runs, including six in the seventh inning, to defeat the Biloxi Shuckers 11-3 and clinch a series victory Saturday night at Hank Aaron Stadium.After the Shuckers (29-20) tied the game
BayBears throw second combined no-hitter of 2018 season
Canning, Mahle, Almeida, and Clark hold Birmingham hitless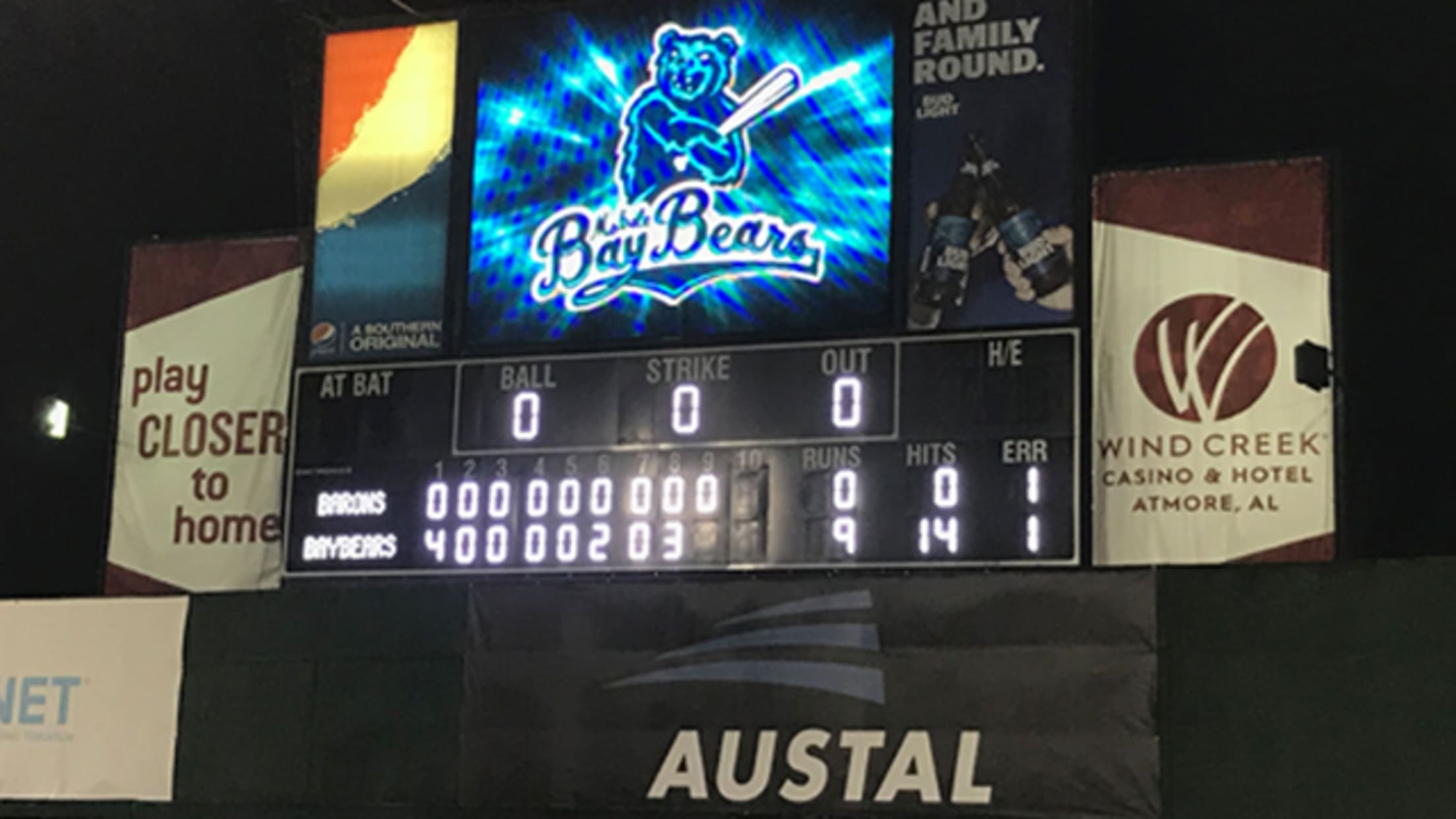 MOBILE, Ala. (May 14, 2018) - Griffin Canning , Greg Mahle , Adrian Almeida , and Ryan Clark combined to throw the second no-hitter of the season for the Mobile BayBears, the Double-A affiliate of the Angels, just 16 days after the first one on April 28 in Montgomery. The
Canning chips in again on BayBears' no-no
Angels No. 8 prospect, Mahle, Almeida, Clark rack up another one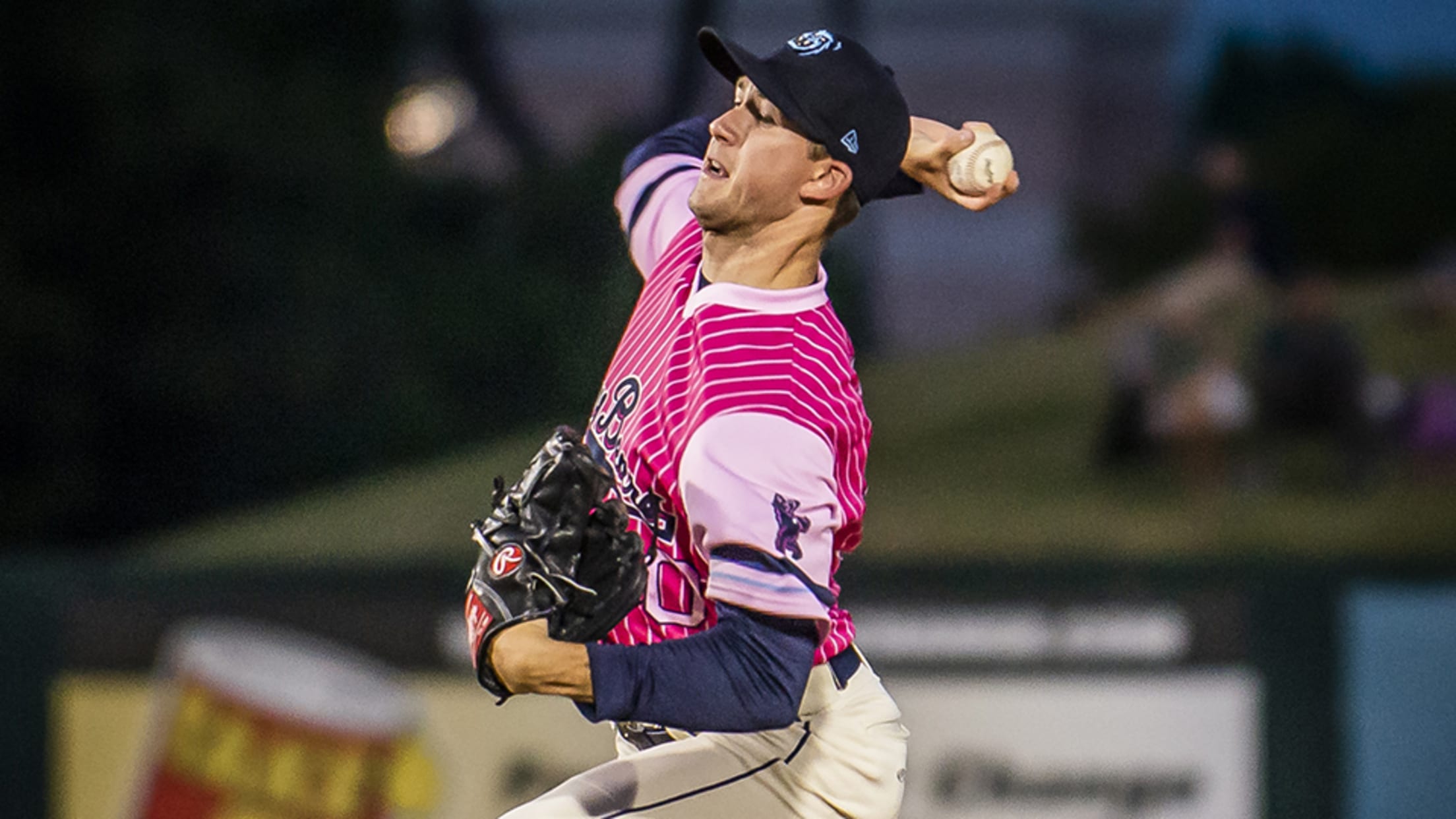 Just three weeks ago, Griffin Canning and Ryan Clark bookended a no-hitter by Double-A Mobile.On Monday, Canning and Clark did it again.
Rojas rallies BayBears past Braves in dramatic fashion
Canning strikes out career-high nine batters in no-decision
PEARL, Miss. (May 9, 2018) - The Mobile BayBears, the Double-A affiliate of the Los Angeles Angels, scored four unanswered runs in the final three innings to defeat the Mississippi Braves 4-2 Wednesday at Trustmark Park.For the second straight game, Jose Rojas hit a long ball. Trailing 2-1 in the
BayBears blank Lookouts for eight frames, slide in ninth
Canning tosses 5 2/3 scoreless innings, Lund belts first home run
MOBILE, Ala. (May 4, 2018) - The Mobile BayBears, the Double-A affiliate of the Los Angeles Angels, were just two outs away from a shutout victory but let it slip away, falling 4-2 to the Chattanooga Lookouts Friday night in front of 4,296 fans on Pink in the Park Night