Snakin' it: Reptile relaxes in San Antonio
RoughRiders and Missions delayed by unwanted visitor ... again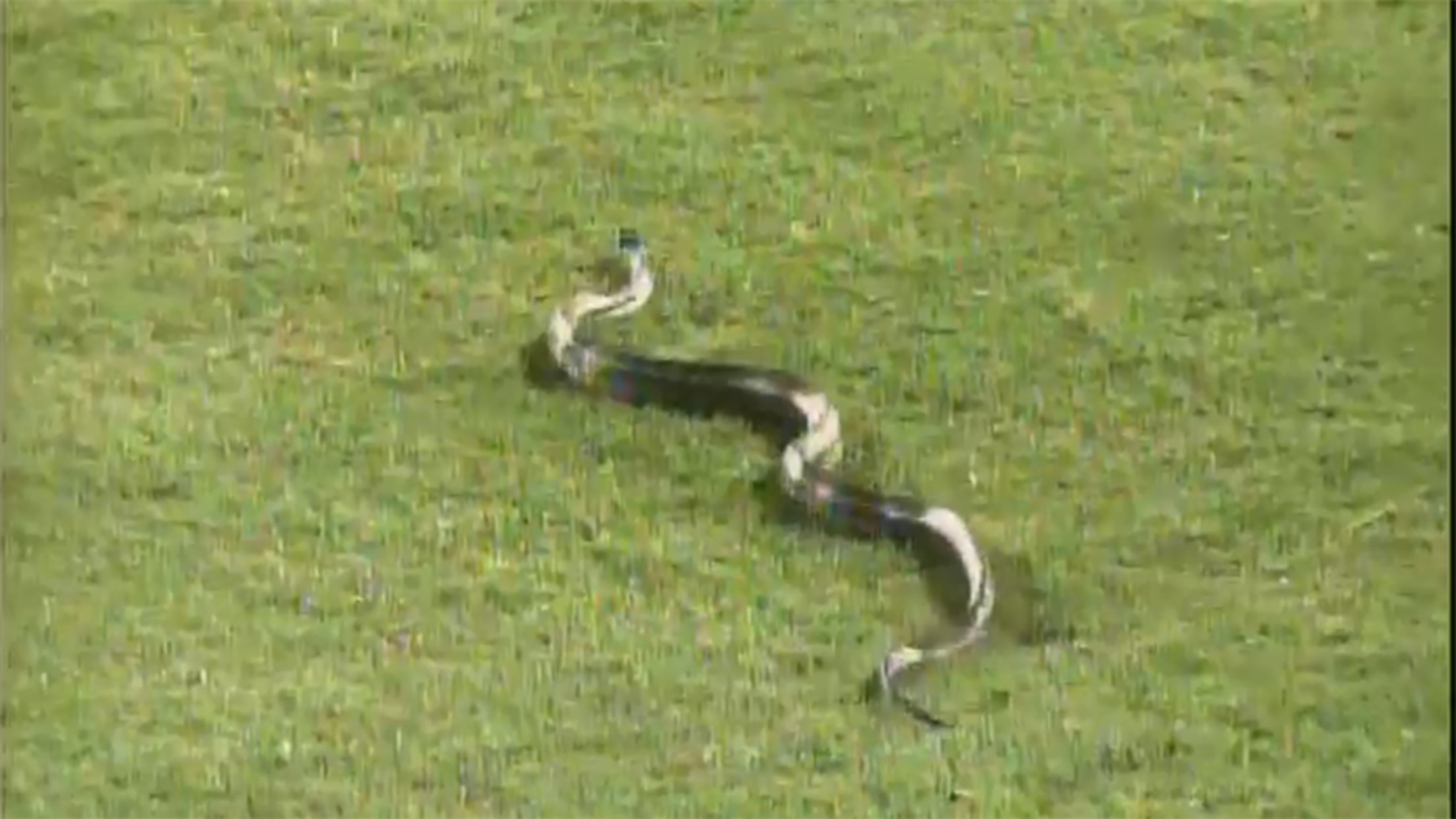 That's one way to snake the best seats at the park. A snake slithered its way into center field Friday during Double-A San Antonio's game against Frisco, marking the second night in a row the Texas League foes were delayed due to an animal on the field at Nelson Wolff Municipal
Padres' Tatis Jr. breaks out of early slump
No. 8 overall prospect snaps drought with three hits, two RBIs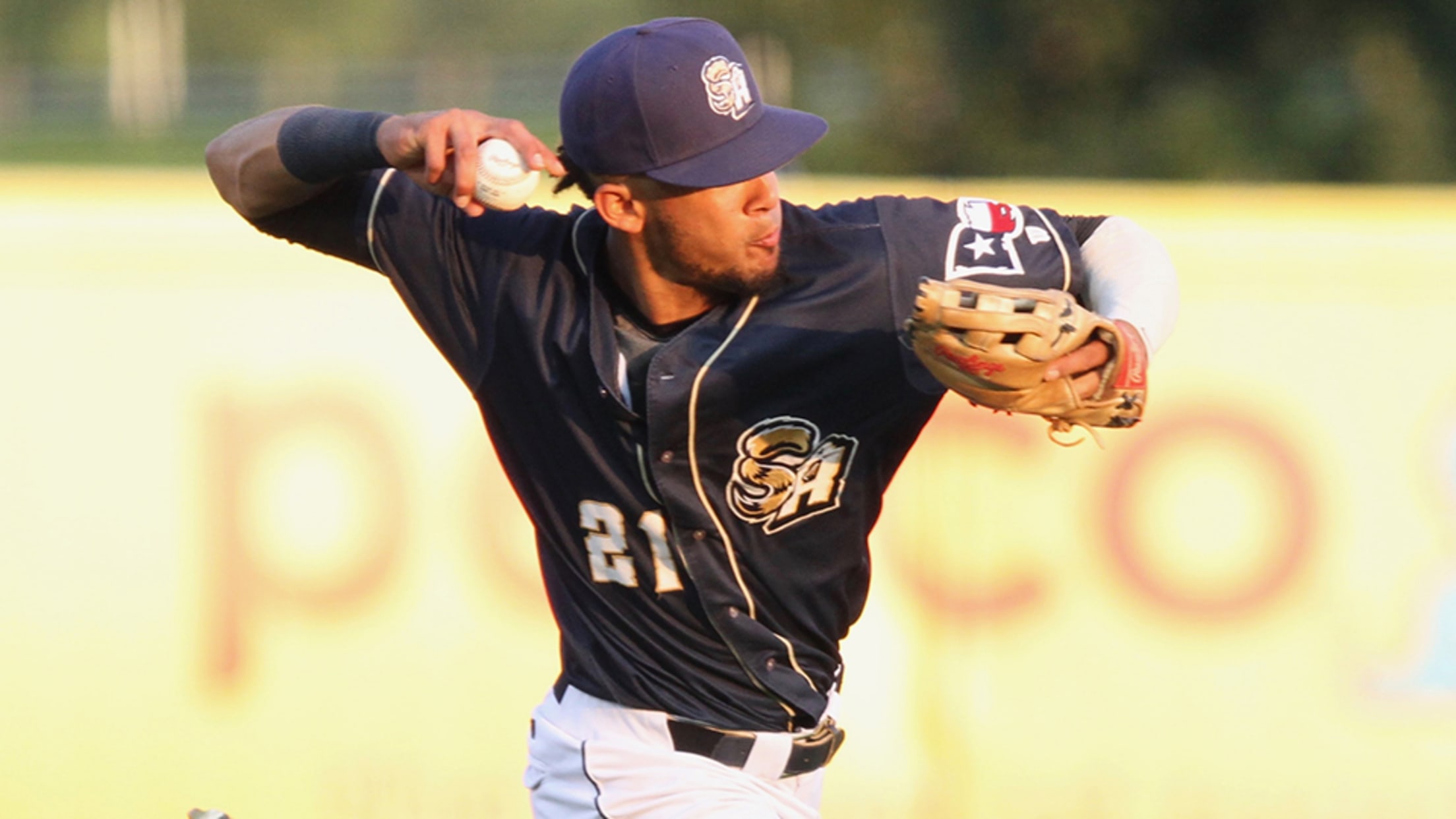 Three games is hardly a blip over the course of a 140-game Minor League season. That doesn't mean it was a pleasant opening weekend for Fernando Tatis Jr. Then came Sunday.The Padres' top prospect snapped an 0-for-13 start with three hits, a sacrifice fly and two RBIs to help Double-A San
Missions Opening Night Roster Announced
Fernando Tatis Jr., Cal Quantrill and Logan Allen headline 2018 squad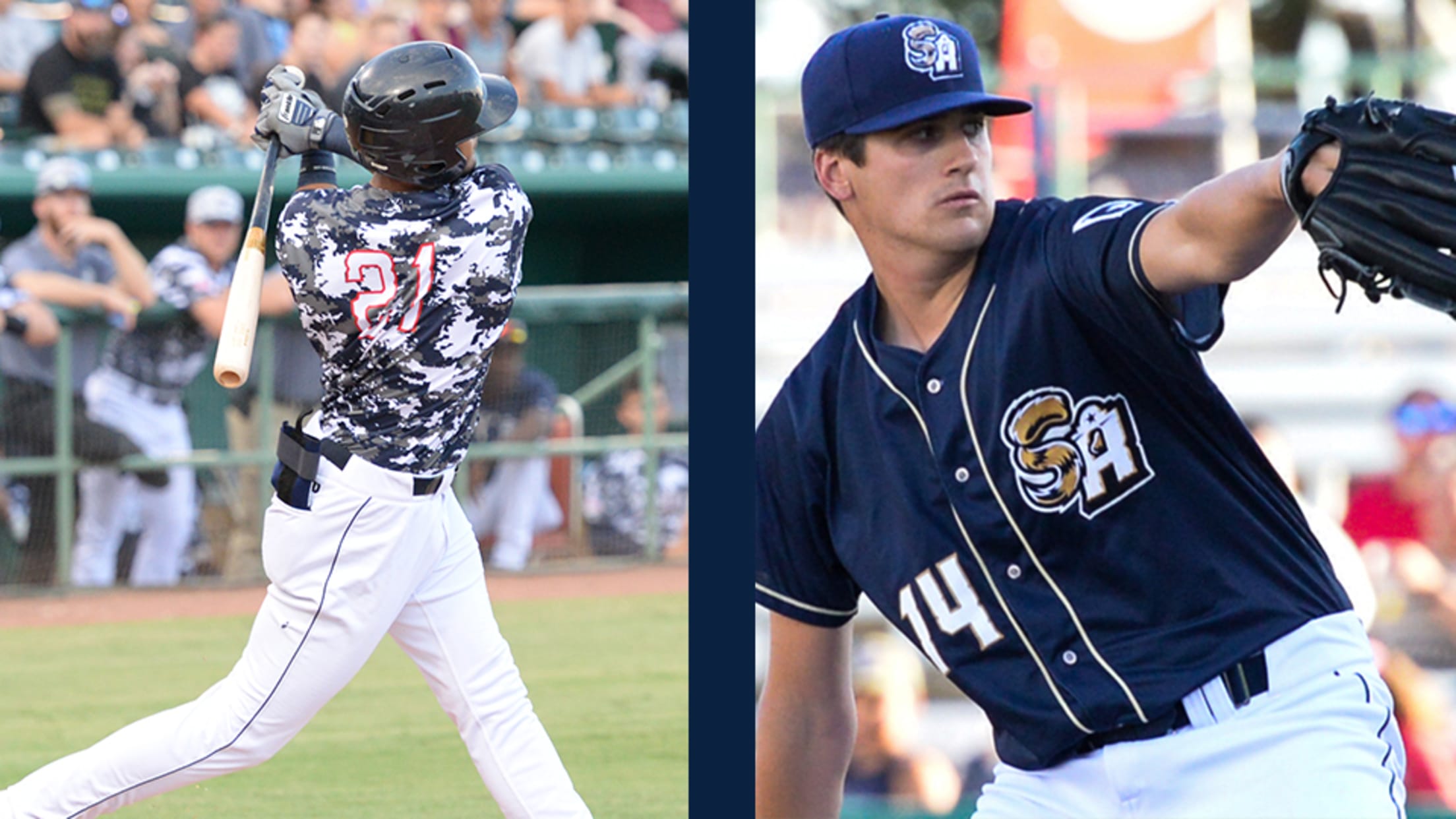 San Antonio - The San Diego Padres have announced the 2018 Opening Night roster for their Double-A affiliate, the San Antonio Missions.   The Missions will open their 2018 season with six of San Diego's top 30 prospects (according to MLB.com) in shortstop Fernando Tatis Jr. (#1), RHP Cal Quantrill (#4),
Pair of Walk-offs Highlight Homestand
Fans were treated to dramatic finishes at The Diamond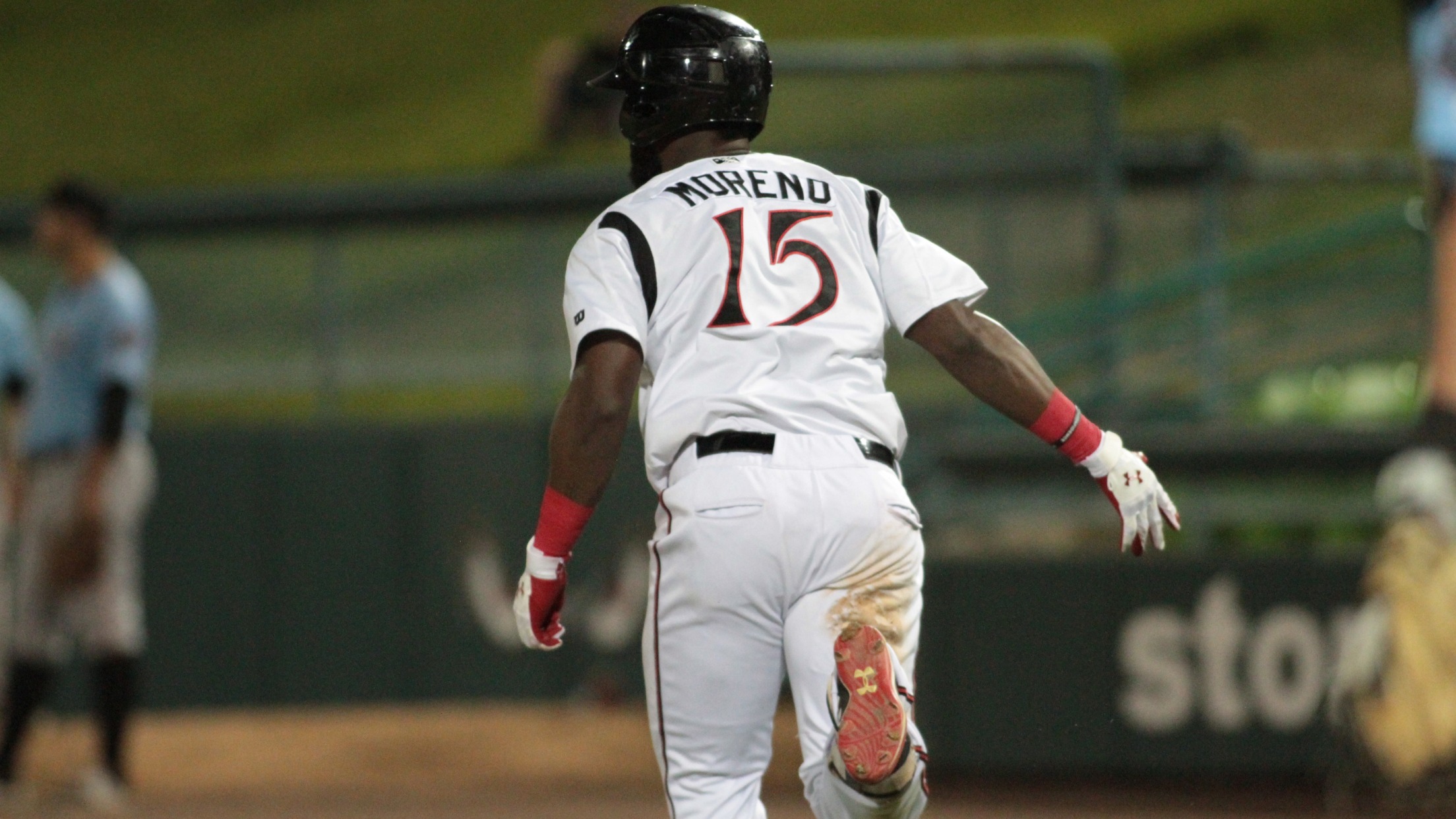 LAKE ELSINORE, Calif. - A pair of walk-offs highlighted the recent seven-game home stand at The Diamond in Lake Elsinore, with one coming against the 66ers of Inland Empire and the other against the Rancho Cucamonga Quakes.Although the Storm were able to muster only two wins out of the seven-game
Storm Sellout Caps Exciting Home Stand
Lake Elsinore capped the home stand with a 9-6 win in front of a season-high crowd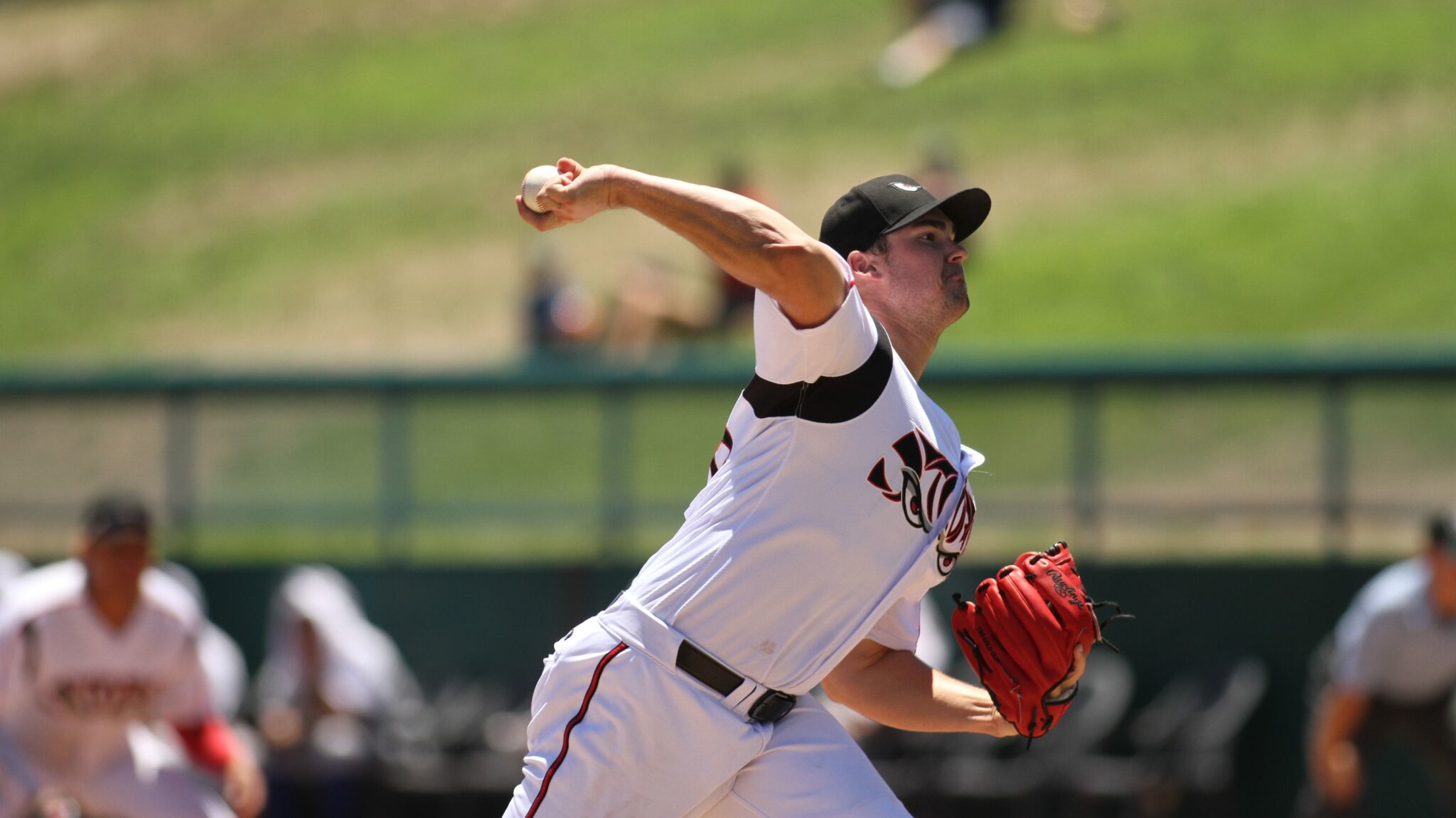 LAKE ELSINORE, Calif. - The Storm welcomed Rancho Cucamonga and Inland Empire to The Diamond for an eight game home stand and a chance to gain some ground on the South Division after a 1-3 start.The losses continued into the first game; a Monday night matchup against the Quakes. Leadoff
Storm Play Spoiler
A strong home series spoils Stockton's playoff hopes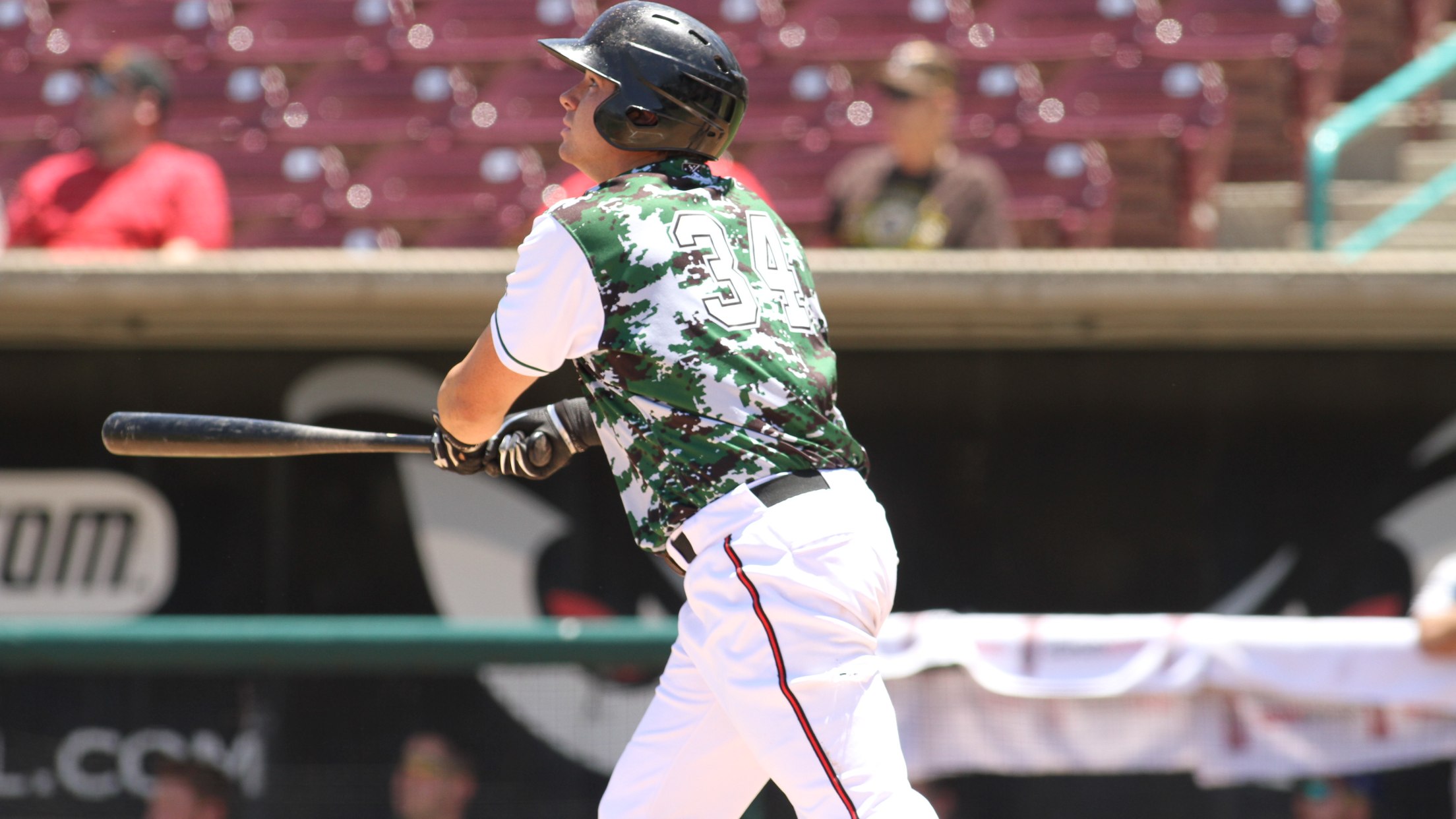 LAKE ELSINORE, Calif. - The first half of the season came to an end this afternoon, with the Storm closing the books on the Stockton Ports at The Diamond in Lake Elsinore and taking away the hopes of a Ports first half title.Stockton came into the series even with the
Storm Close Out First Half at The Diamond
A four-game series against the Stockton Ports will conclude the first half of the season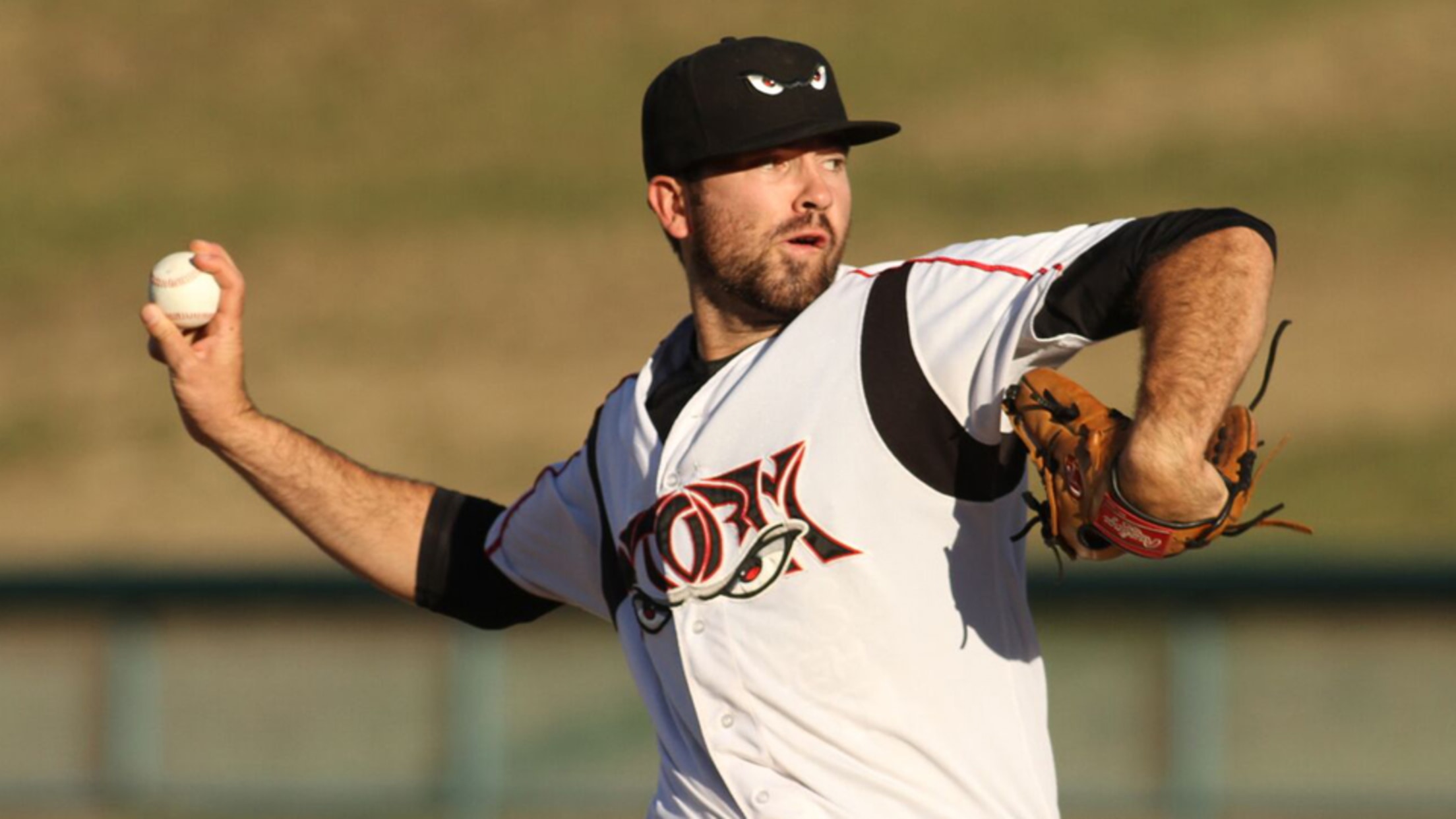 LAKE ELSINORE, Calif. - The Lake Elsinore Storm return close out the first half of the season at The Diamond with a four-game series against the Stockton Ports. With an outside shot at a first half title, the series is one that needs to go almost completely in Lake Elsinore's
Storm Host Quakes in Division Race
Lake Elsinore will look to gain ground in a tight division race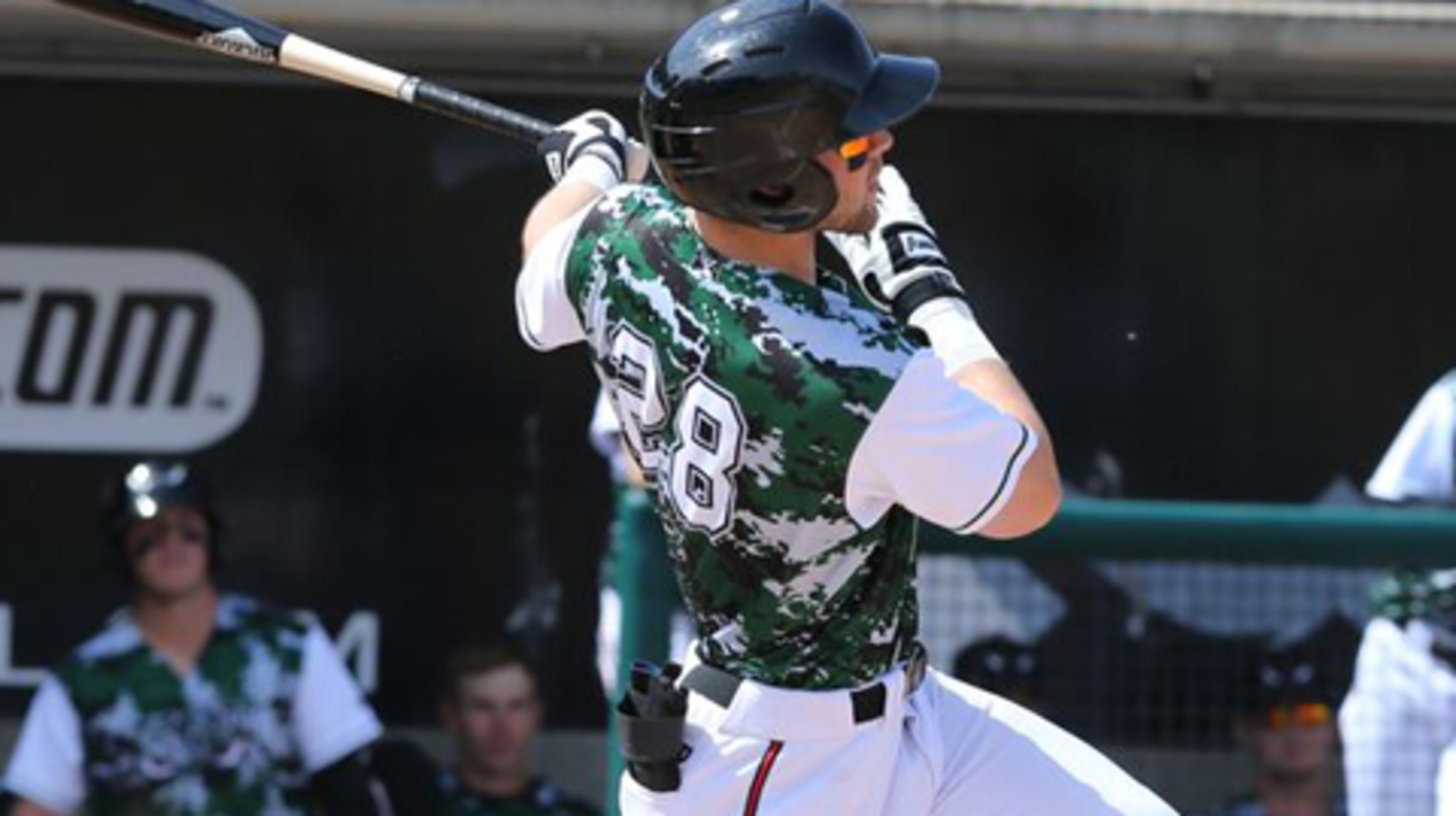 LAKE ELSINORE, Calif. - Three games out of first place for the California League's South Division, the Storm return to the warm confines of The Diamond, where they are 17-10 this season, despite an overall record under .500.A four-game home series against the Rancho Cucamongo Quakes, who are two games
Captains' Capel leads Players of the Week
Indians No. 30 prospect showing more power in first full season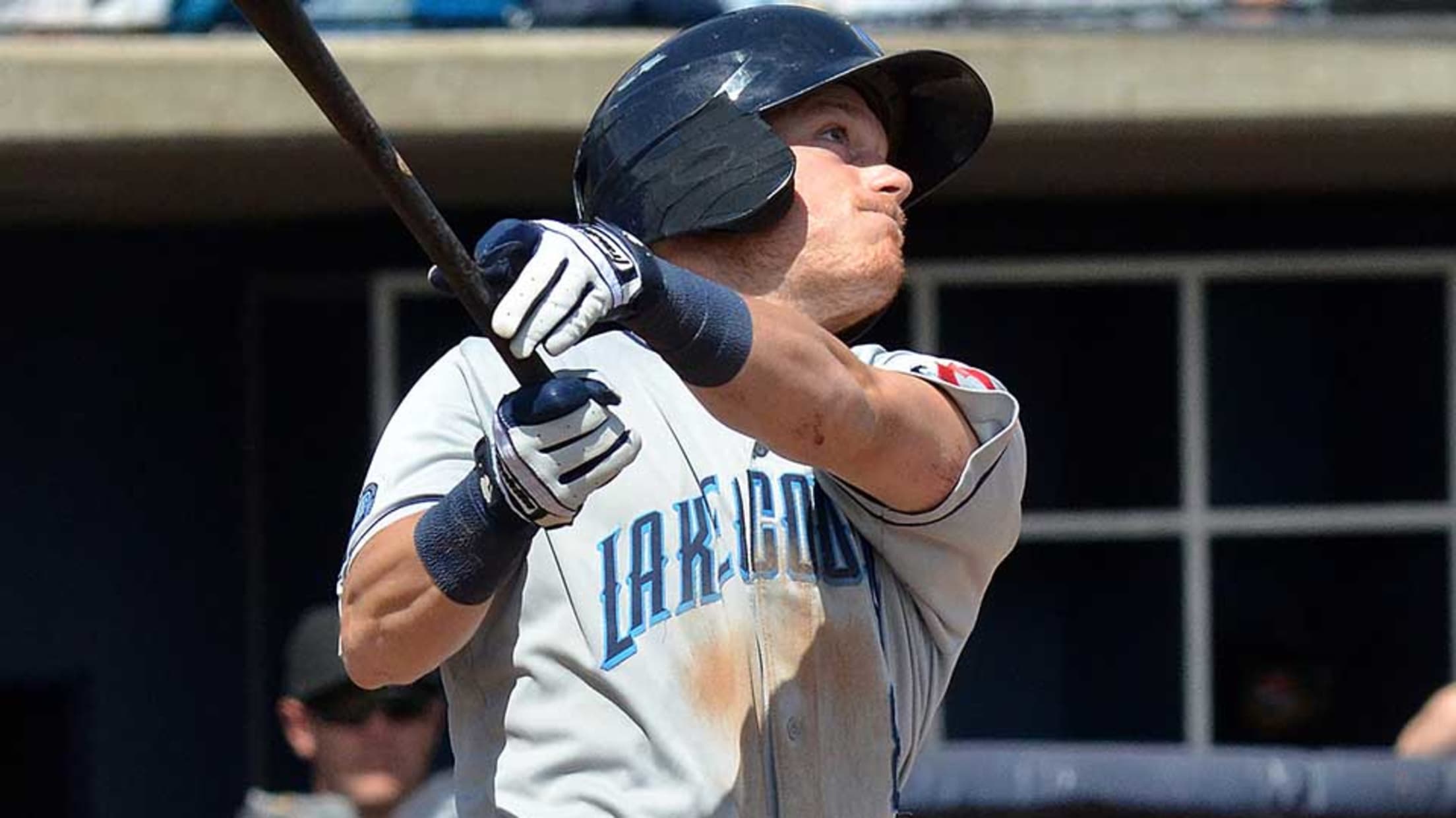 Few would have described Conner Capel as a power hitter entering his first full season. He did not go deep in 153 plate appearances in the Arizona League last season, producing a .290 slugging percentage in his first taste of pro ball.It might be time to update the scouting reports.
Lake Elsinore's Gettys hits homer trifecta
Long balls help Padres No. 11 prospect end 13-game drought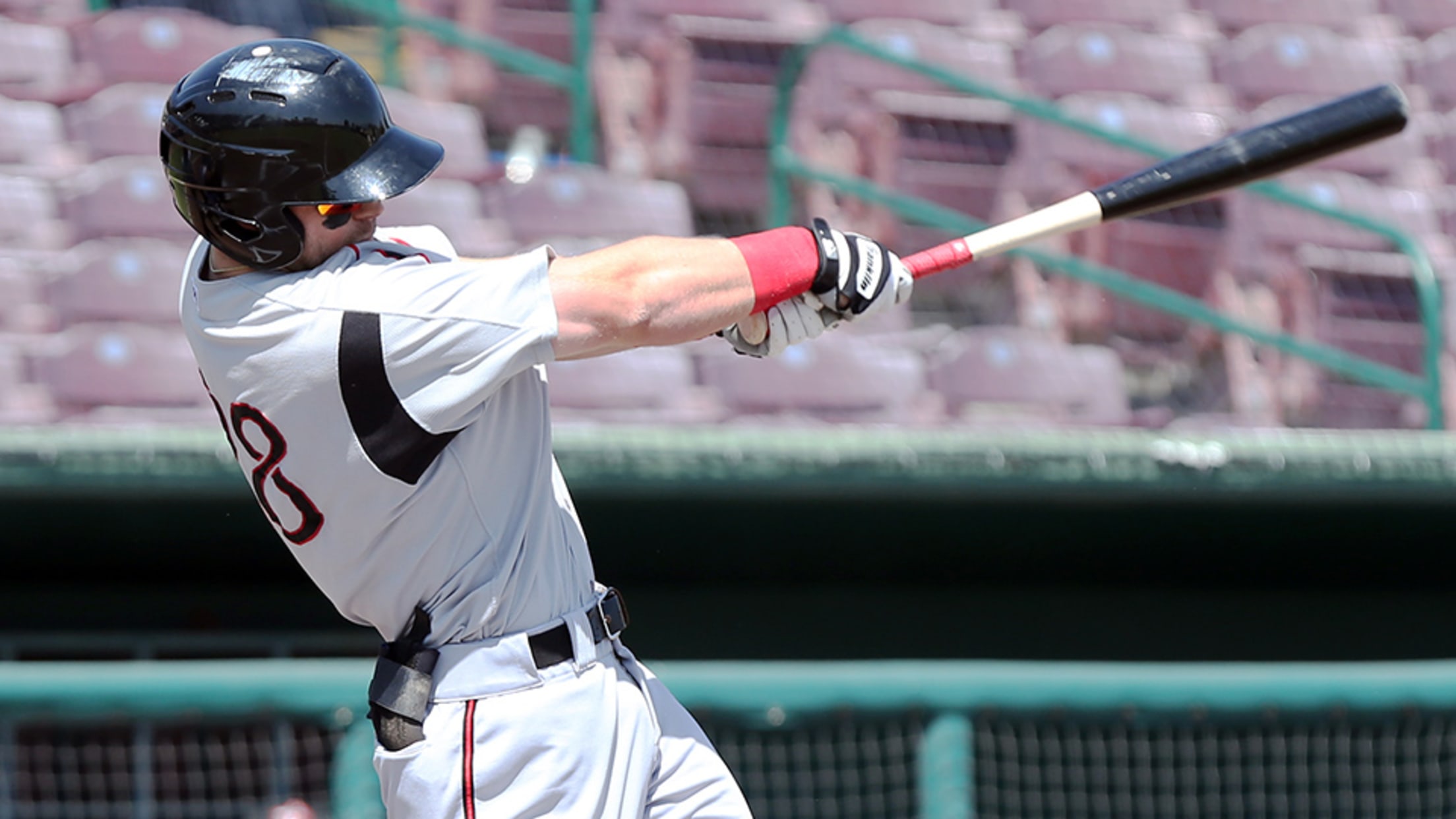 In the span of two hours and three official at-bats, Michael Gettys deposited almost as many balls over the outfield fence as he had over the first two months of the season. Gettys blasted three solo homers as Class A Advanced Lake Elsinore squeaked past San Jose, 8-7, in a back-and-forth
Strong Home Stand for Storm
Lake Elsinore finished a seven-game home stand going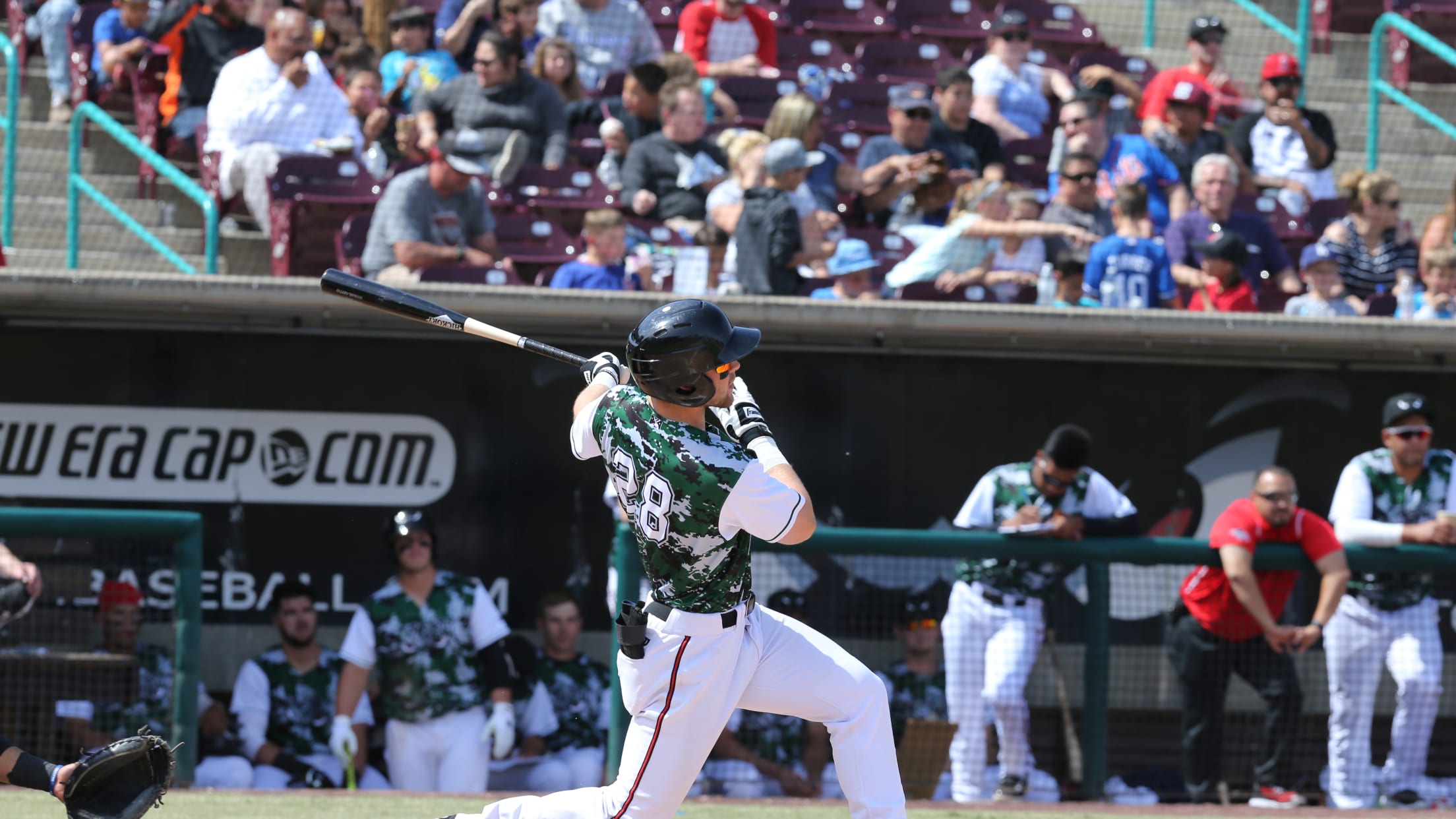 LAKE ELSINORE, Calif. - The home stand began with a shutout, continued with a three-game sweep of the Stockton Ports, and concluded with the Storm going 5-2 and improving to a .500 record.The home stand began on a Tuesday night, with Cal Quantrill tossing six shutout innings to pace the
Storm Sweep Quakes
An extra-inning thriller caps the Storm three-game sweep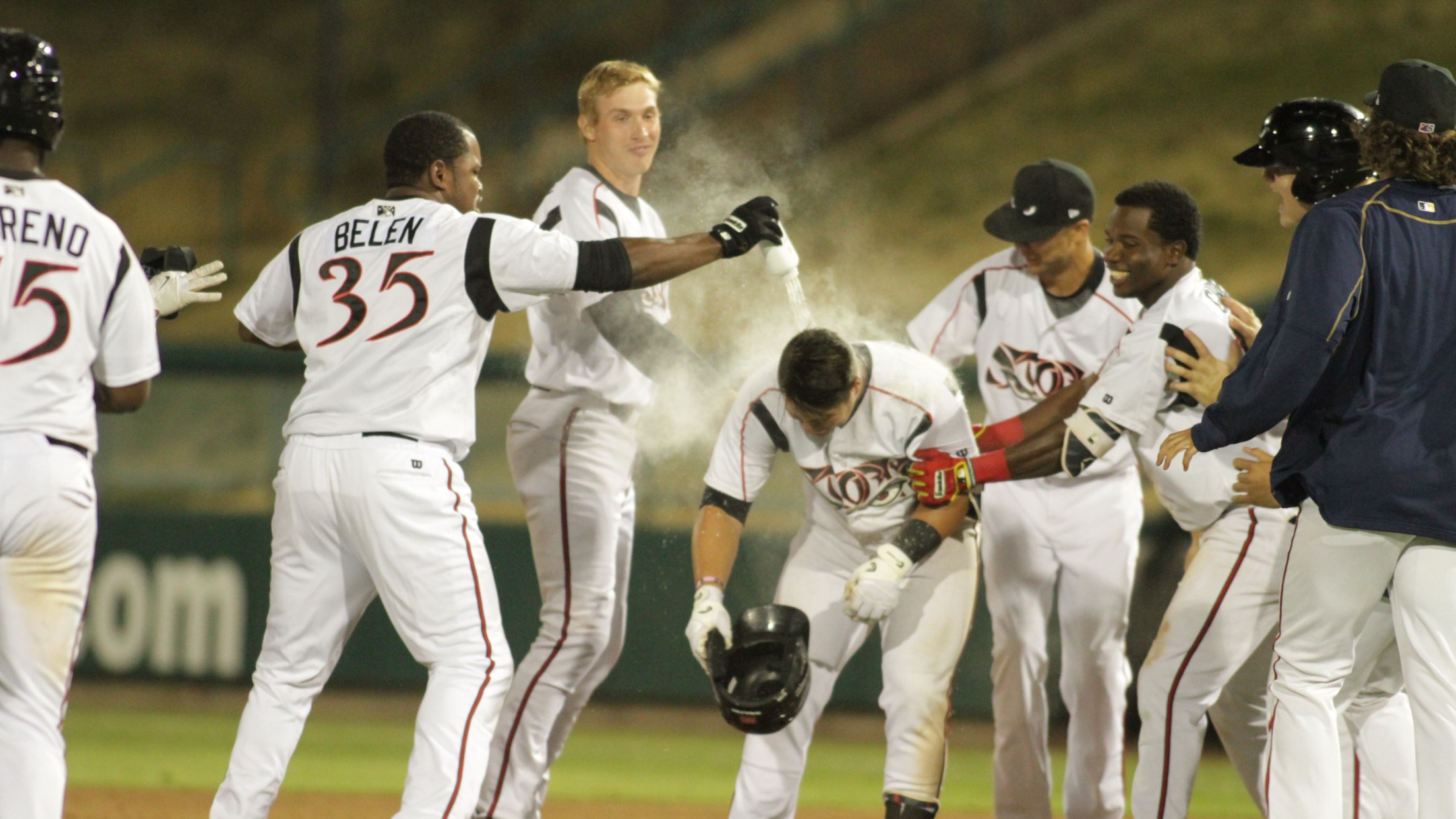 LAKE ELSINORE, Calif. - The dramatic finishes this year at The Diamond accurately sum up what the season has been like for the Storm this season in front of their home crowd. The Storm welcomed the Rancho Cucamonga Quakes to Lake Elsinore for a three-game series that began with the
Walk-offs Highlight Weekend
A Pair of Walk-offs Give the Storm the Series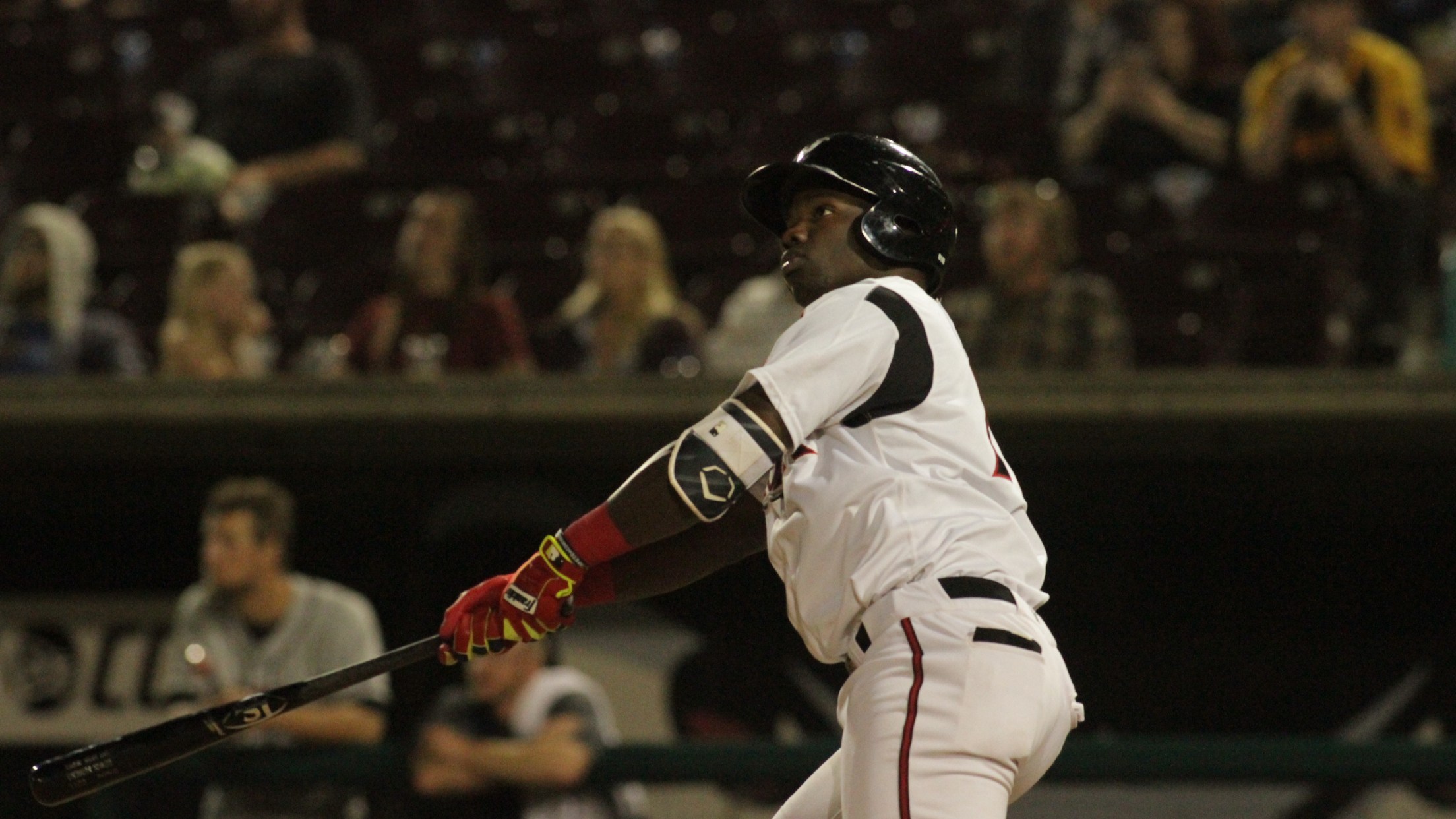 Ninth Inning Rally Highlights Opening Home Stand
The Storm and Nuts split the four-game series to open the new season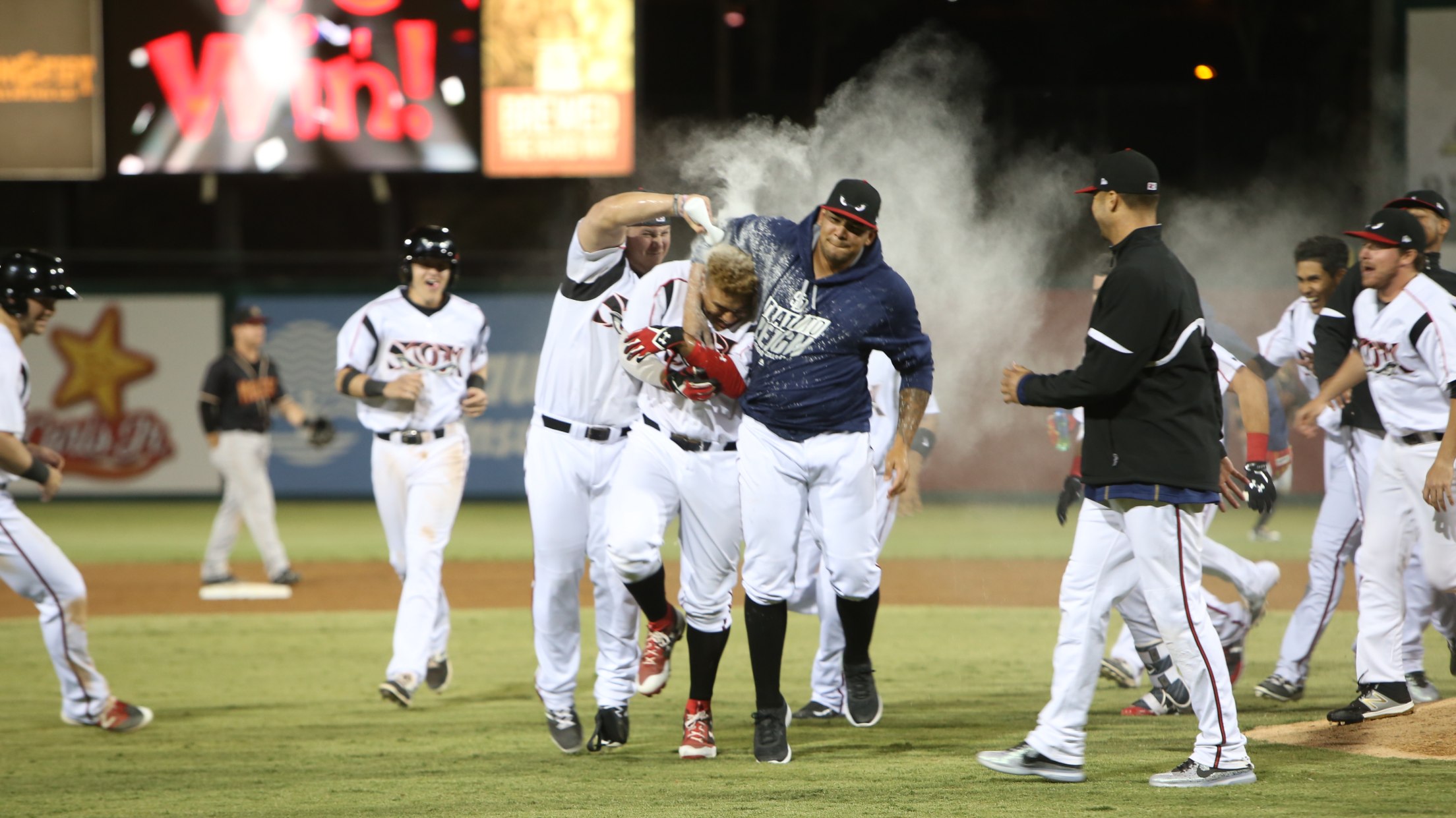 Padres Announce 2017 Storm roster
Lake Elsinore Roster Features Elite Prospects