2019 Eastern League All-Star Game Rosters Announced
Flying Squirrels host All-Star Game for first time on Wednesday, July 10 at The Diamond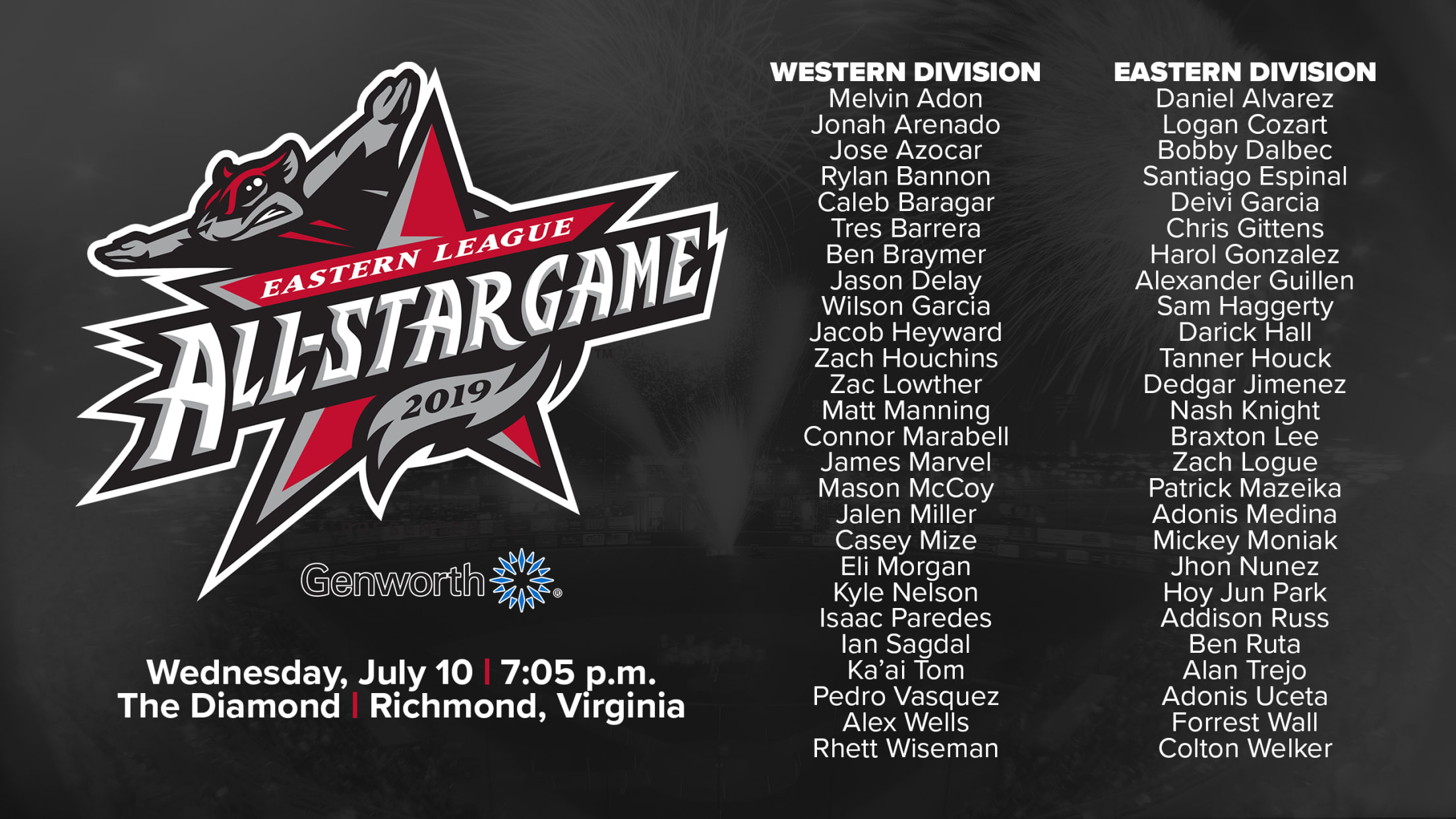 RICHMOND, Va. - The Richmond Flying Squirrels, in conjunction with the Eastern League of Professional Baseball, announced the rosters on Monday for the 2019 Eastern League All-Star Game, which will take place at The Diamond on Wednesday, July 10 at 7:05 p.m. The Flying Squirrels are hosting the event for
Blue Jays system ready to make an impact
Top prospects Guerrero, Bichette build strong case for The Show
Each offseason, MiLB.com goes position by position across each system and honors the players -- regardless of age or prospect status -- who had the best seasons in their organization. Click here to locate your favorite club.The Blue Jays were a distant fourth in the American League East this year, finishing 17
Dunedin's Logue stays hot, posts six zeros
Blue Jays prospect allows two baserunners, strikes out eight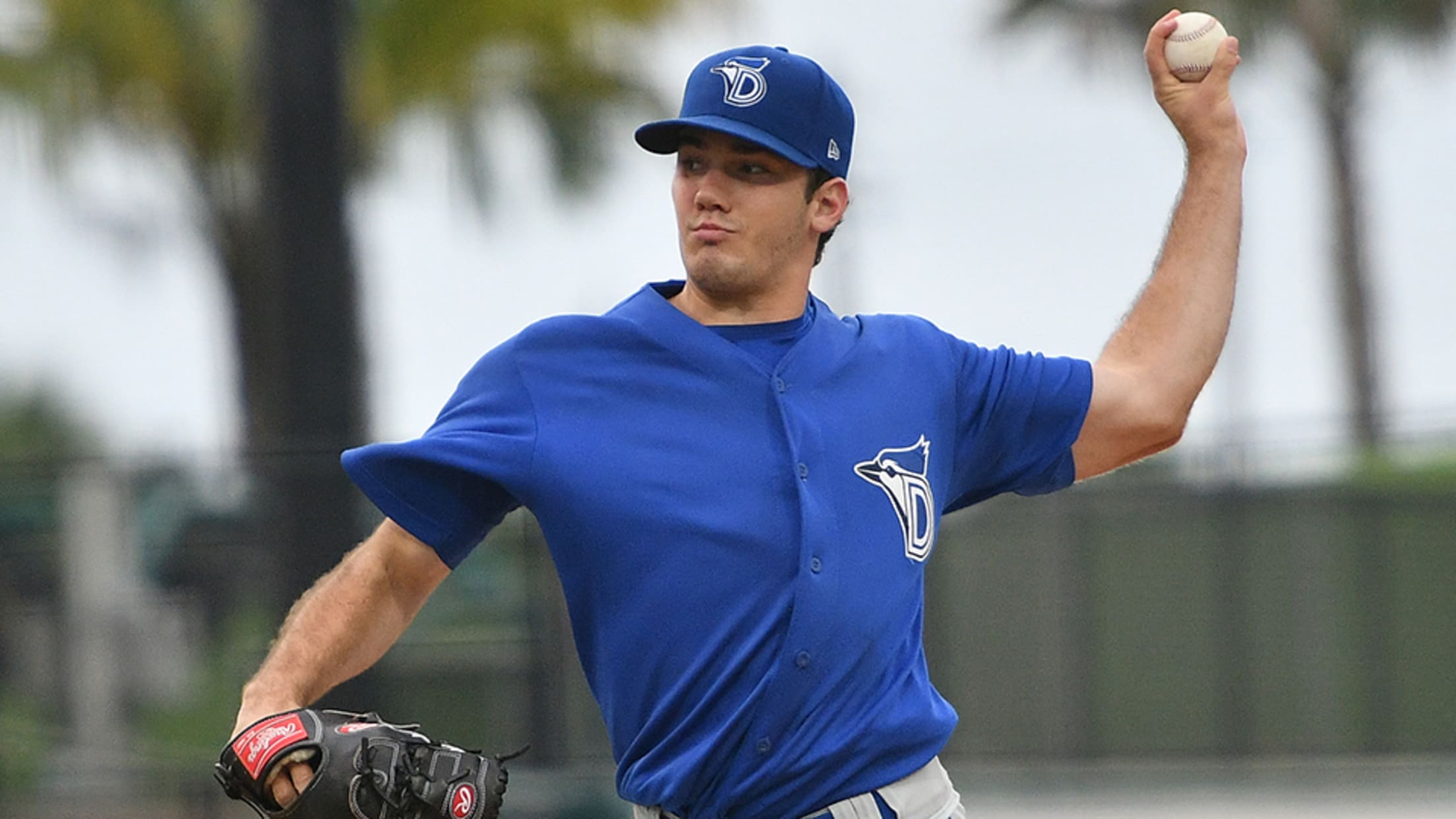 Ever since Zach Logue started taking his time on the mound, his opponents have had difficulty scoring against him. Perhaps Florida State League hitters would prefer he take fewer breaths between pitches.The Blue Jays prospect allowed one hit and one walk over six innings, striking out eight, as Class A
Amaya HR ruins Logue's gem, 1-0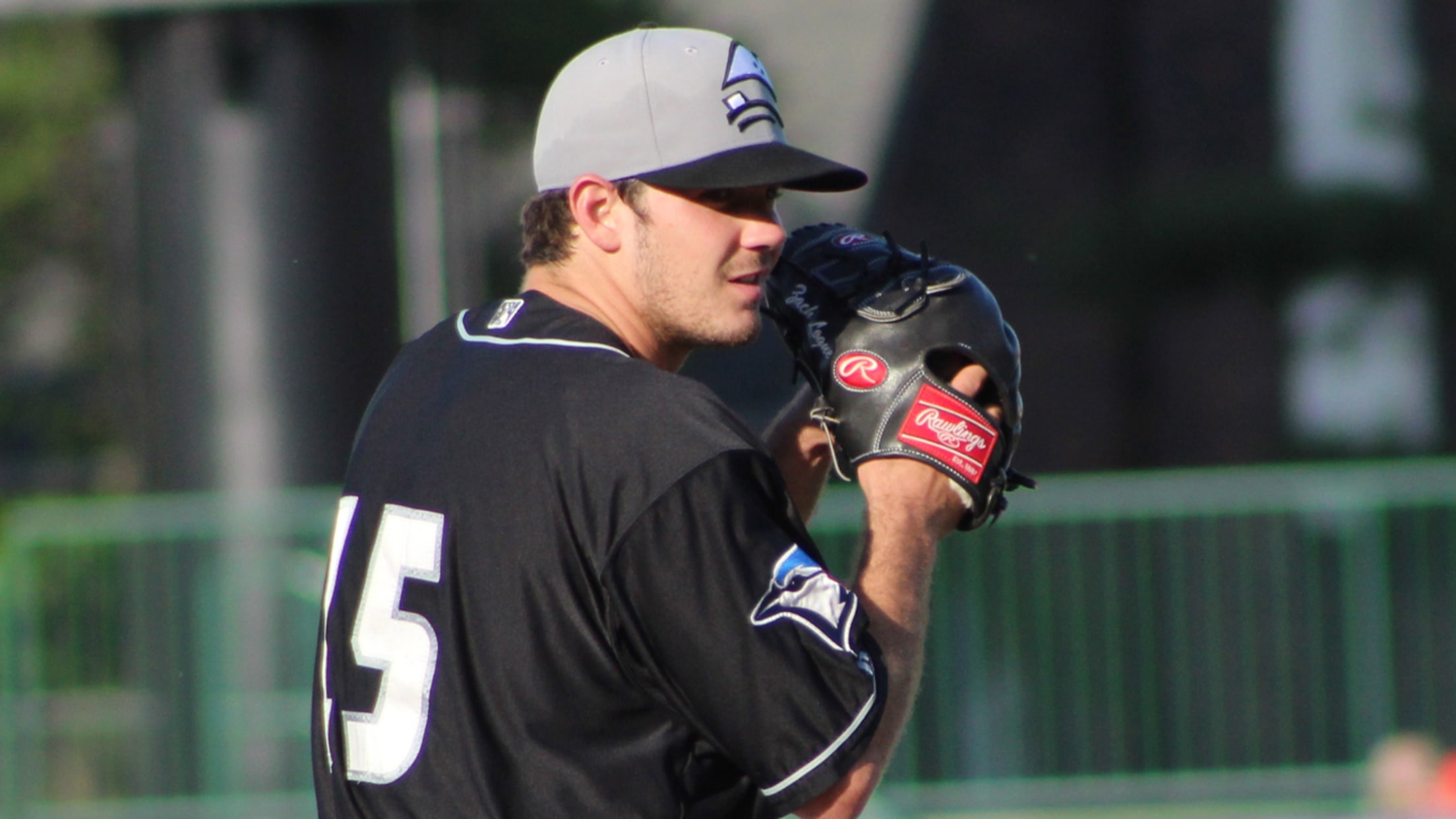 SOUTH BEND, Ind. - In a game played in one hour, 56 minutes, the South Bend Cubs (19-25) defeated the Lansing Lugnuts (29-17), 1-0, on Wednesday night at Four Winds Field.Miguel Amaya 's leadoff home run in the eighth inning supplied the game's only run.
Lugnuts' winning streak ends at nine
Hot Rods take series opener, 6-3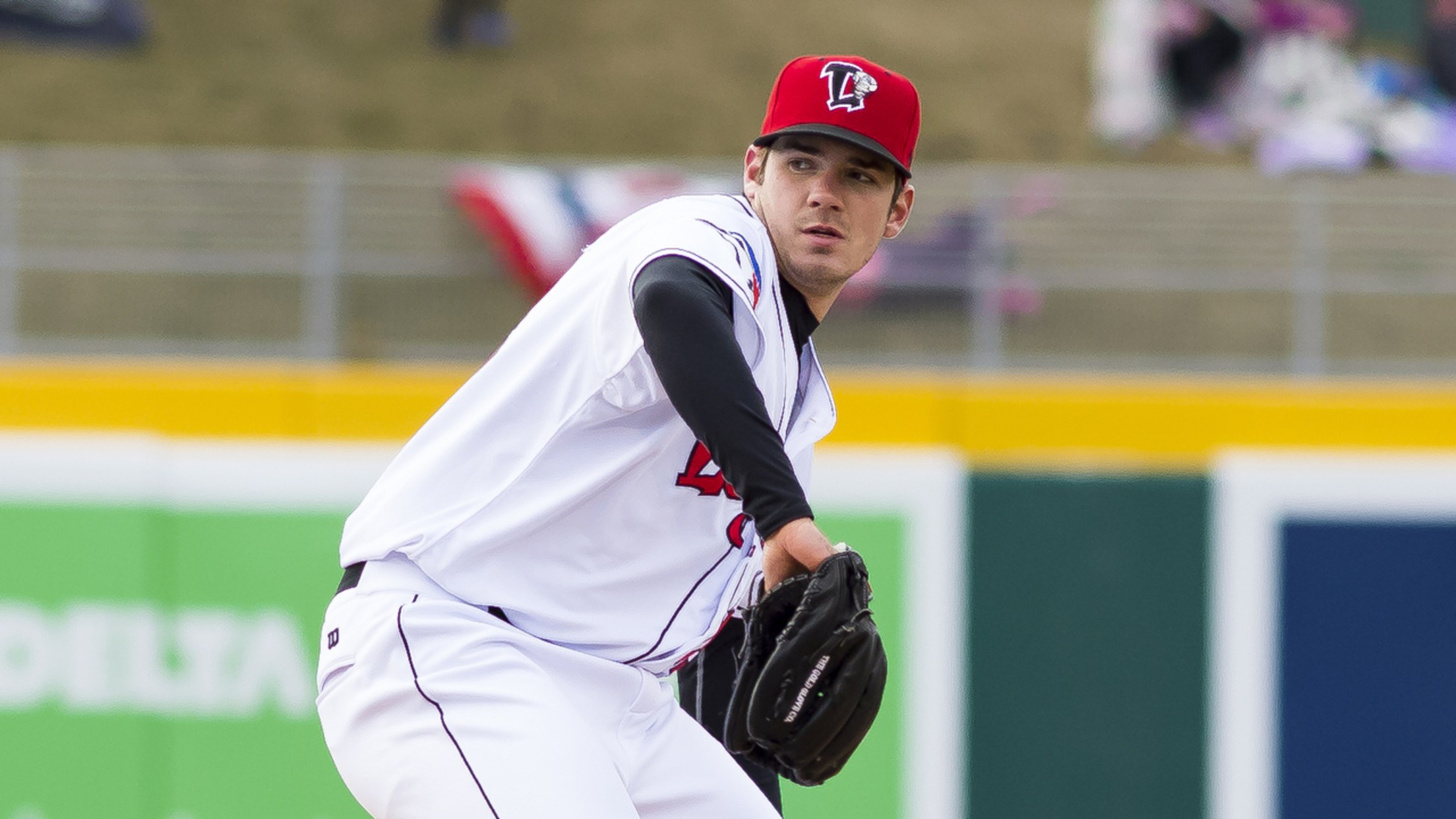 LANSING, Mich. - The Bowling Green Hot Rods (25-15) rallied back from a two-run deficit with six late runs, ending the Lansing Lugnuts' (27-14) winning streak at nine games with a 6-3 victory on Friday night at Cooley Law School Stadium.The Lugnuts finished one win short of matching the longest
Lugnuts win 5th straight, sweep Snappers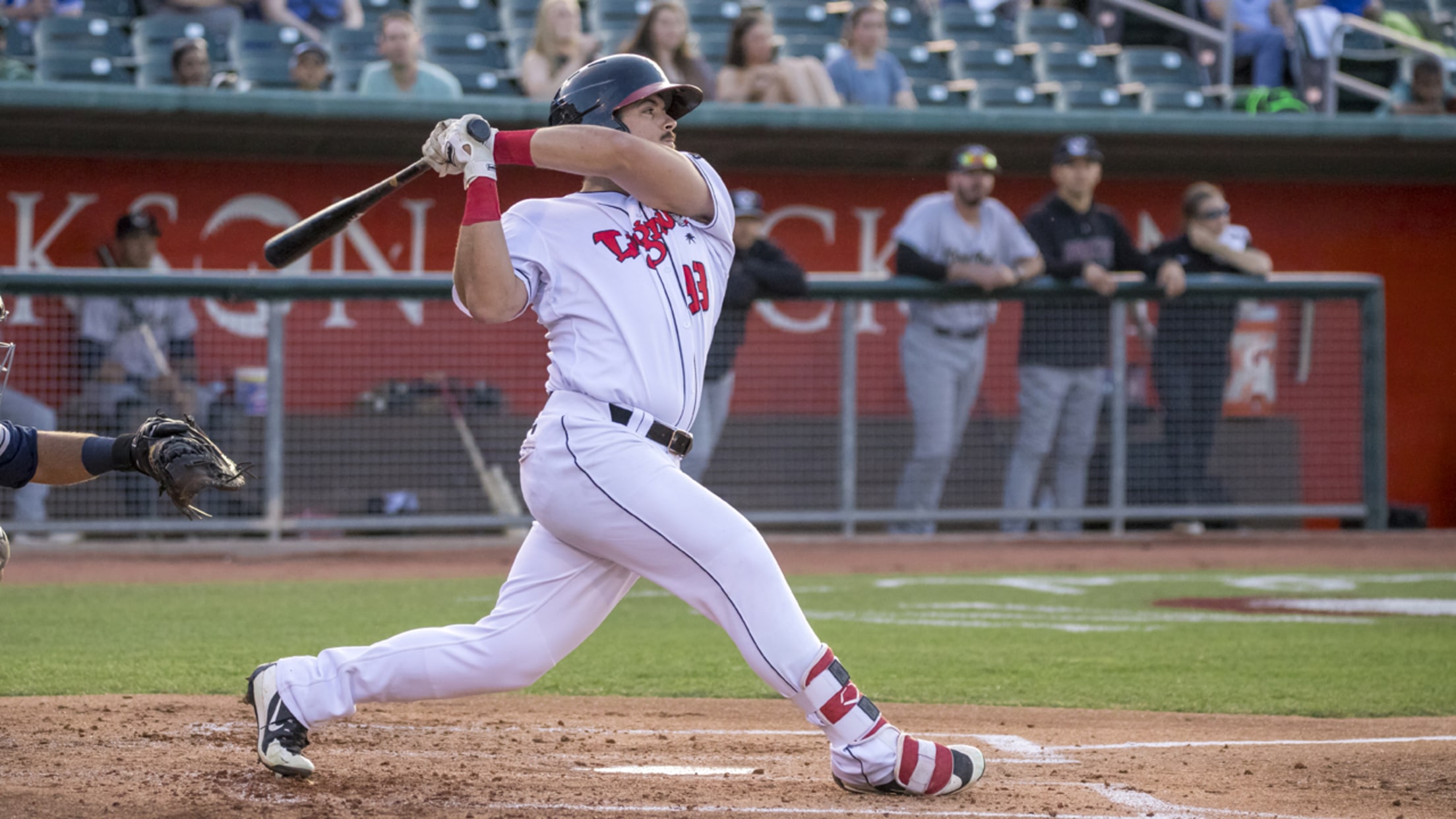 BELOIT, Wisc. - Following a 45-minute rain delay, the Eastern Division-leading Lansing Lugnuts (23-13) sent Beloit strikeout machine Wyatt Marks to an early exit and held off the Snappers (13-17), 8-6, on Saturday afternoon at Pohlman Field.The victory concluded a three-game sweep of the Snappers. The Nuts went 5-1 on
Rattlers walk off Lugnuts, 6-5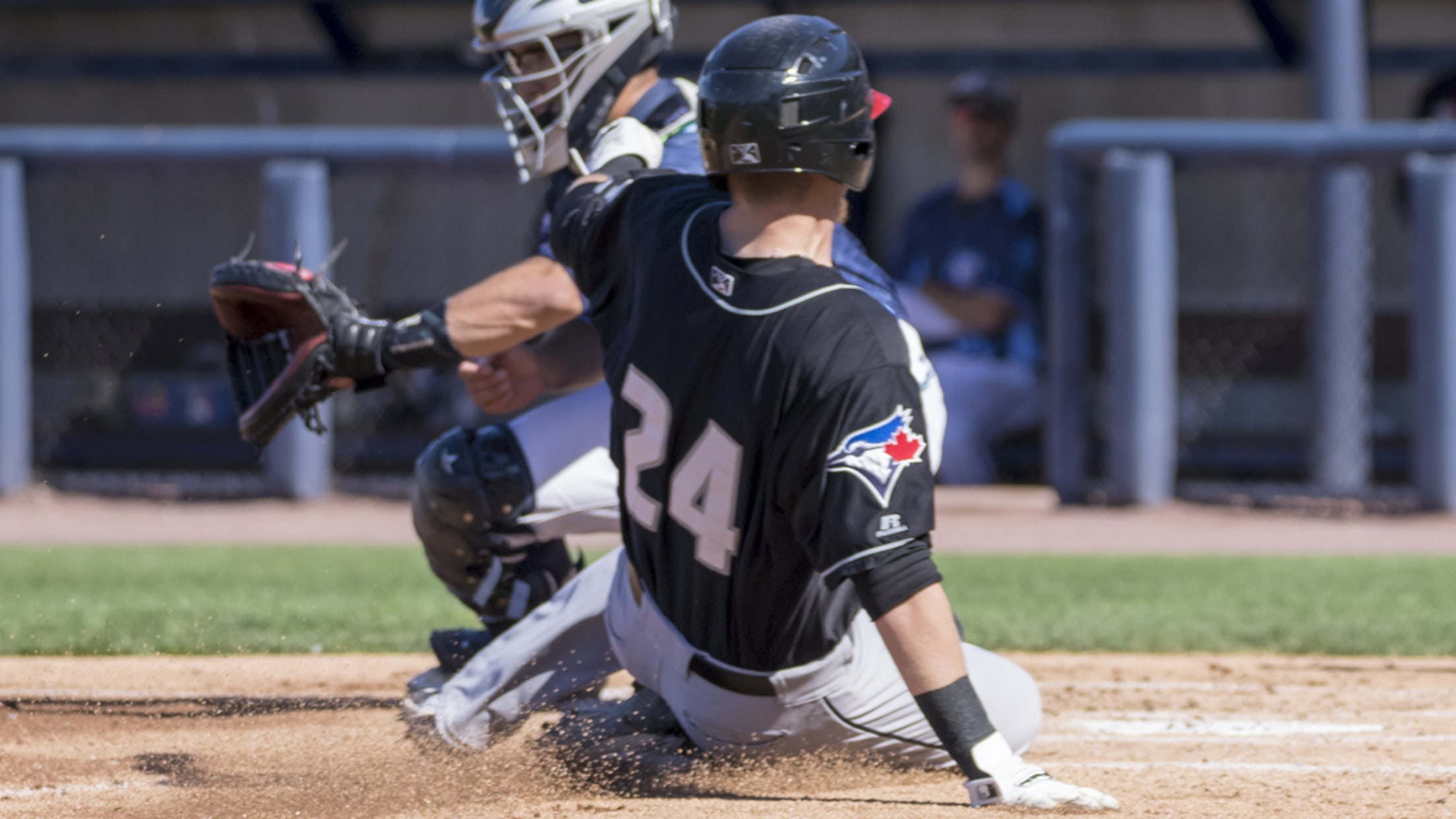 APPLETON, Wisc. - The Lansing Lugnuts (18-13) took leads of 3-0 and 5-3, only to see the Wisconsin Timber Rattlers (13-17) tie the game in the eighth and win it in the ninth, 6-5, on a throwing error by pitcher Ty Tice , opening a three-game series on Monday night at
Nuts enjoy HR Derby Day in matinee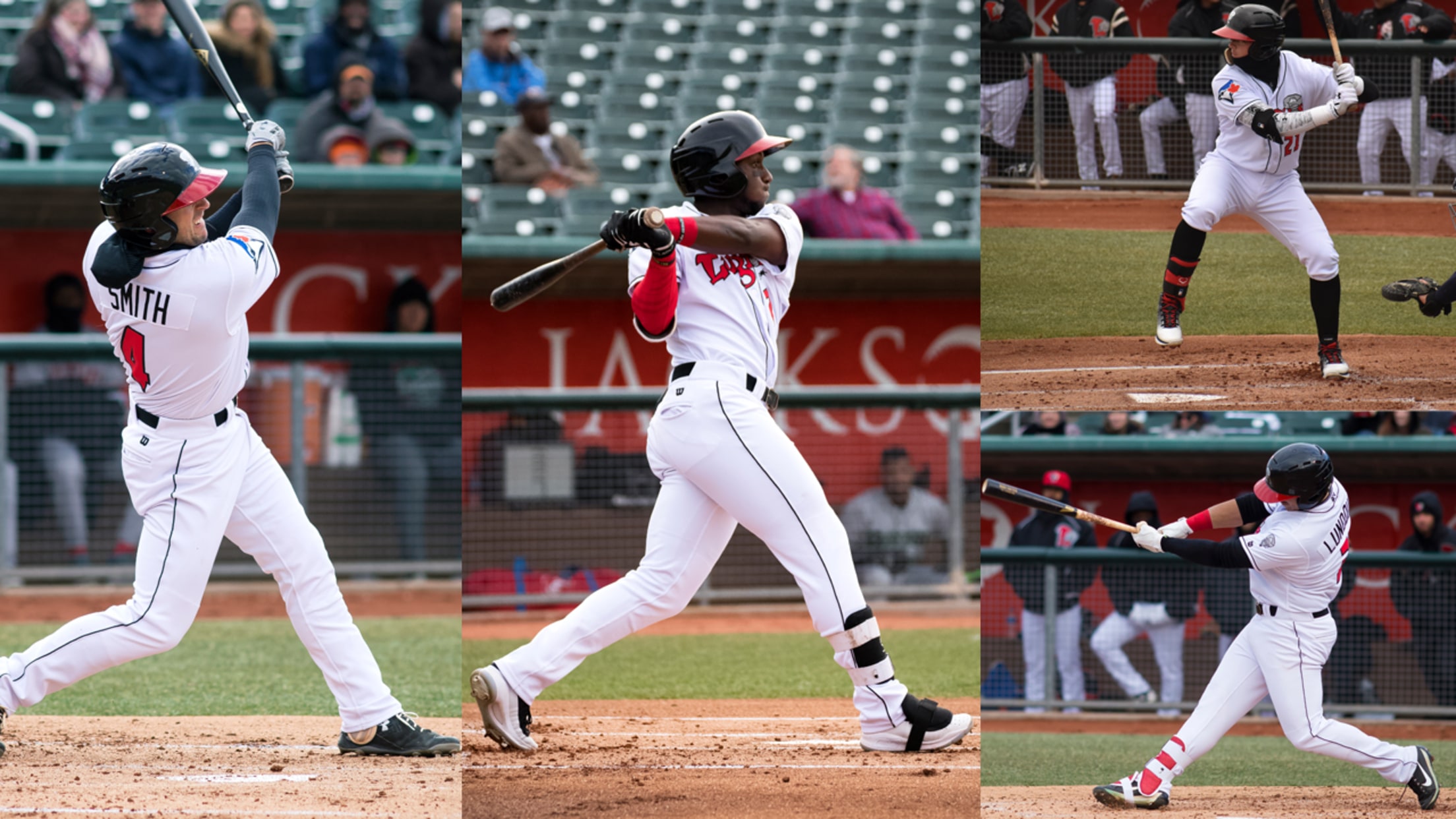 LANSING, Mich. - The Lansing Lugnuts (17-9) crushed four solo home runs on their way to a 6-2 afternoon victory over the Kane County Cougars (11-11) on Wednesday afternoon at Cooley Law School Stadium. Audio: The Lugnuts' four solo HRsKevin Smith , Kacy Clemens , Brock Lundquist and Chavez Young each
Lugnuts continue Dayton dominance, 13-2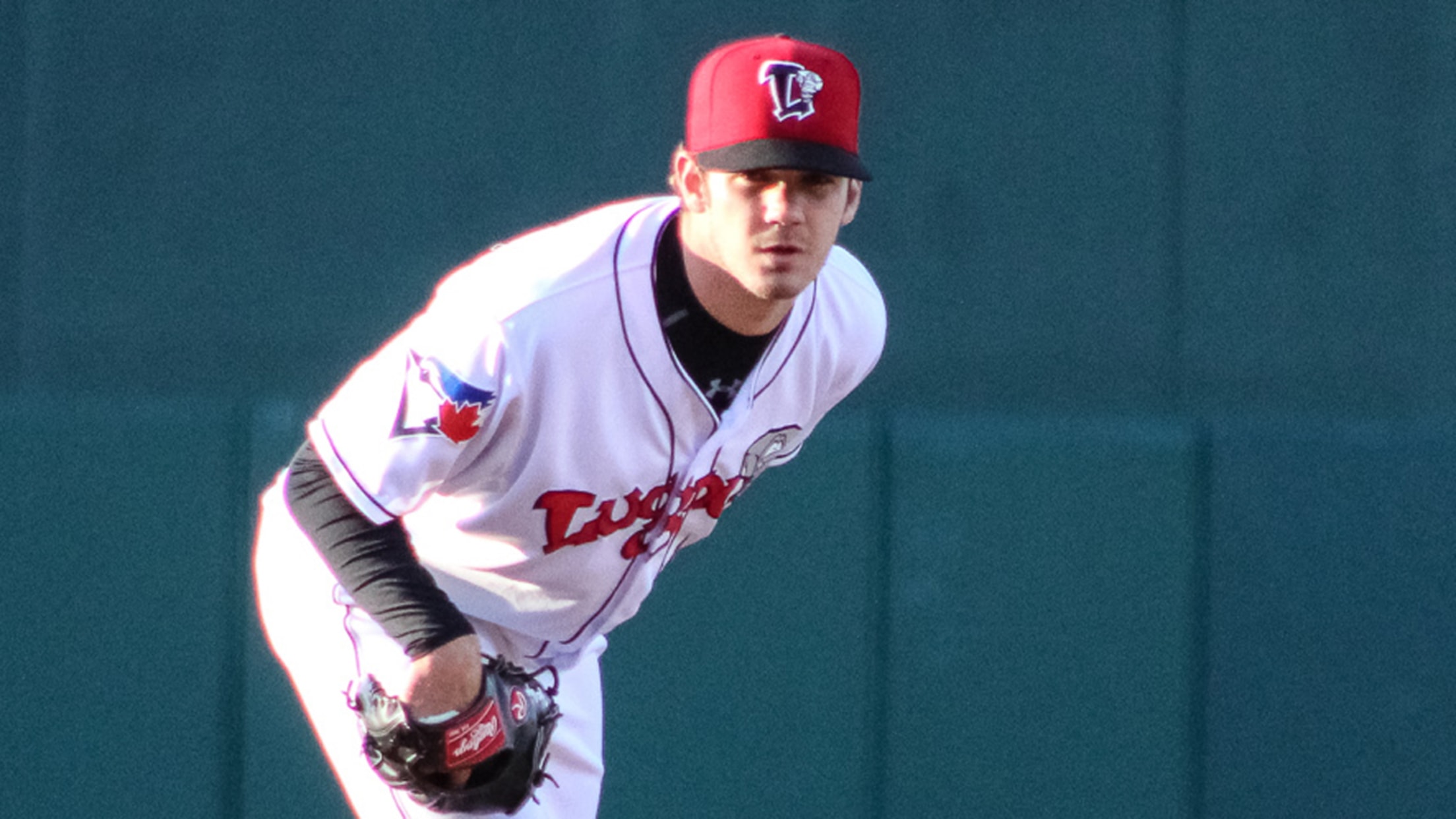 LANSING, Mich. - Kevin Smith hammered three doubles, Kevin Vicuña scored three runs, Zach Logue tossed six strong innings, and the Lansing Lugnuts (12-6) cruised past the Dayton Dragons (9-8), 13-2, on a Winning Wednesday night at Cooley Law School Stadium.The Nuts, winners of a season-high four in a row,
Oh, Thank Heaven: In 7th, Lugs score 11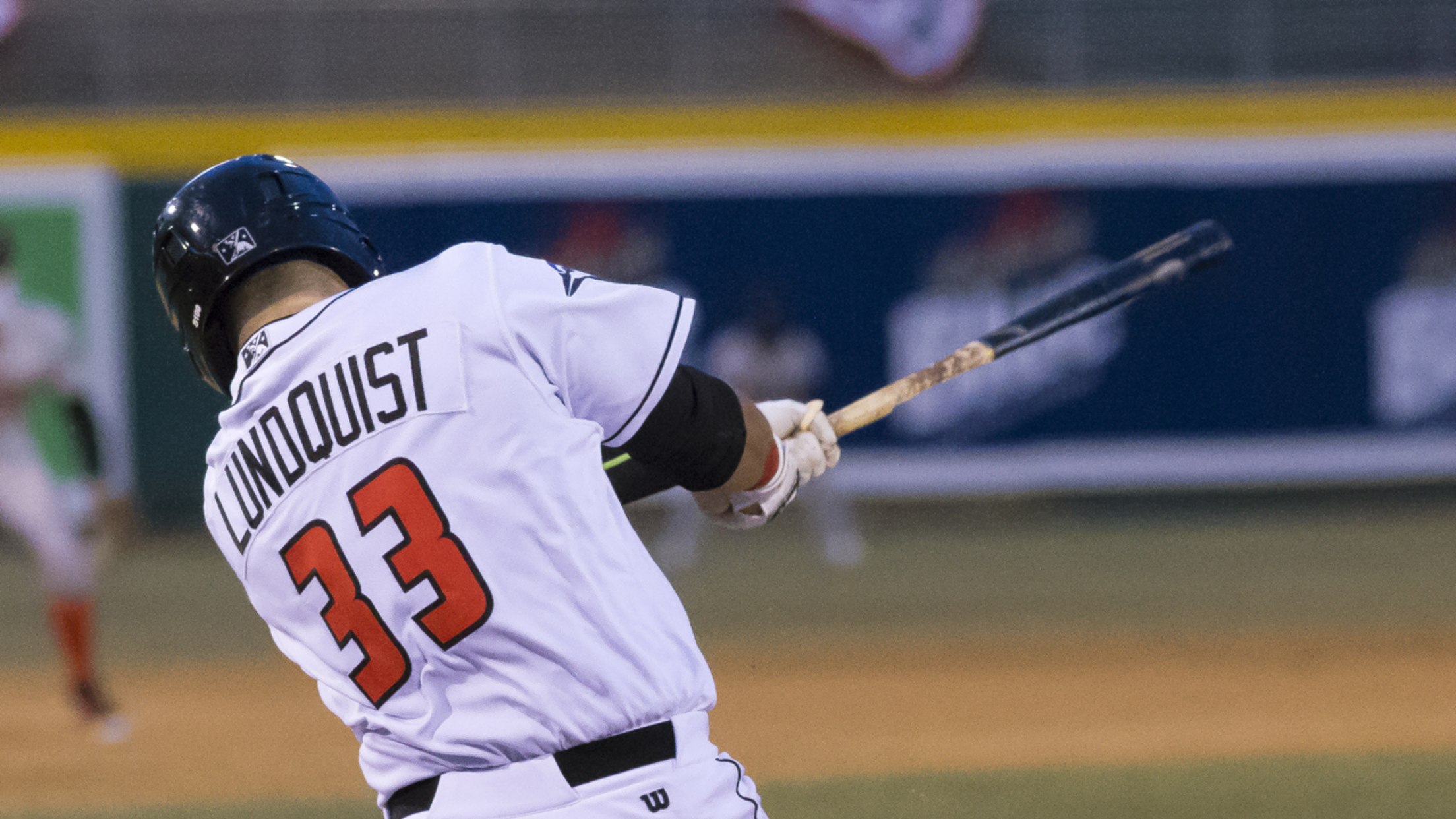 FORT WAYNE, Ind. - In a 43-minute rally, the Lansing Lugnuts (5-3) tied a franchise record with an 11-run seventh inning, overwhelming the Fort Wayne TinCaps (1-7), 13-4, on Thursday night at Parkview Field.The Lugnuts took three out of four games in the road series.
Patient Lugnuts win home opener, 6-4
Offense draws 12 walks, thwarts Loons' no-hit bid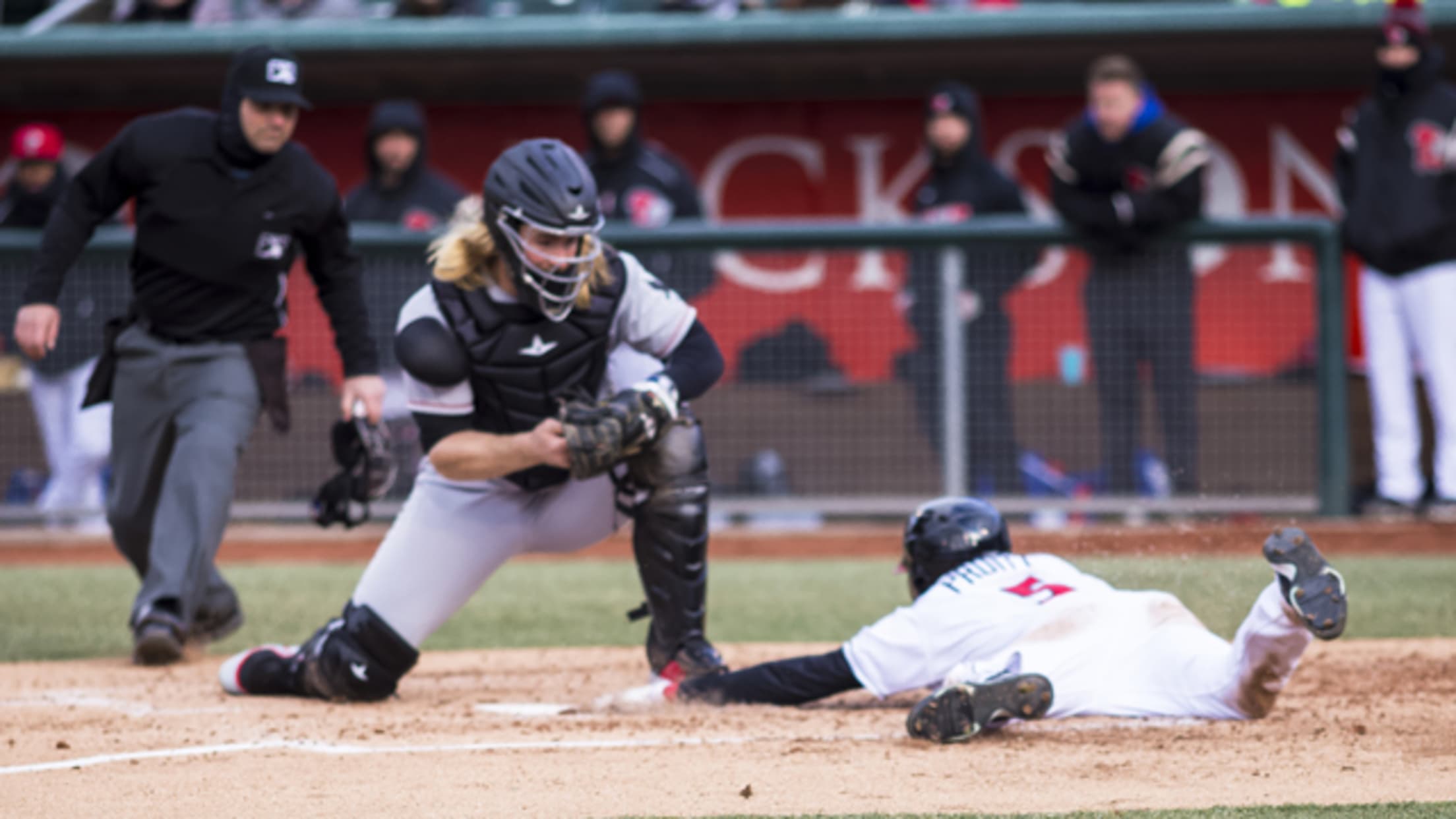 LANSING, Mich. - After throwing an Opening Day Block Party to welcome baseball back to Mid Michigan, the Lansing Lugnuts (2-0) broke a late tie to defeat the Great Lakes Loons (0-2), 6-4, on a frigid Saturday night at Cooley Law School Stadium.Great Lakes pitchers walked 12 Lugnuts - but