Arrighetti Paves Way For Third Consecutive Win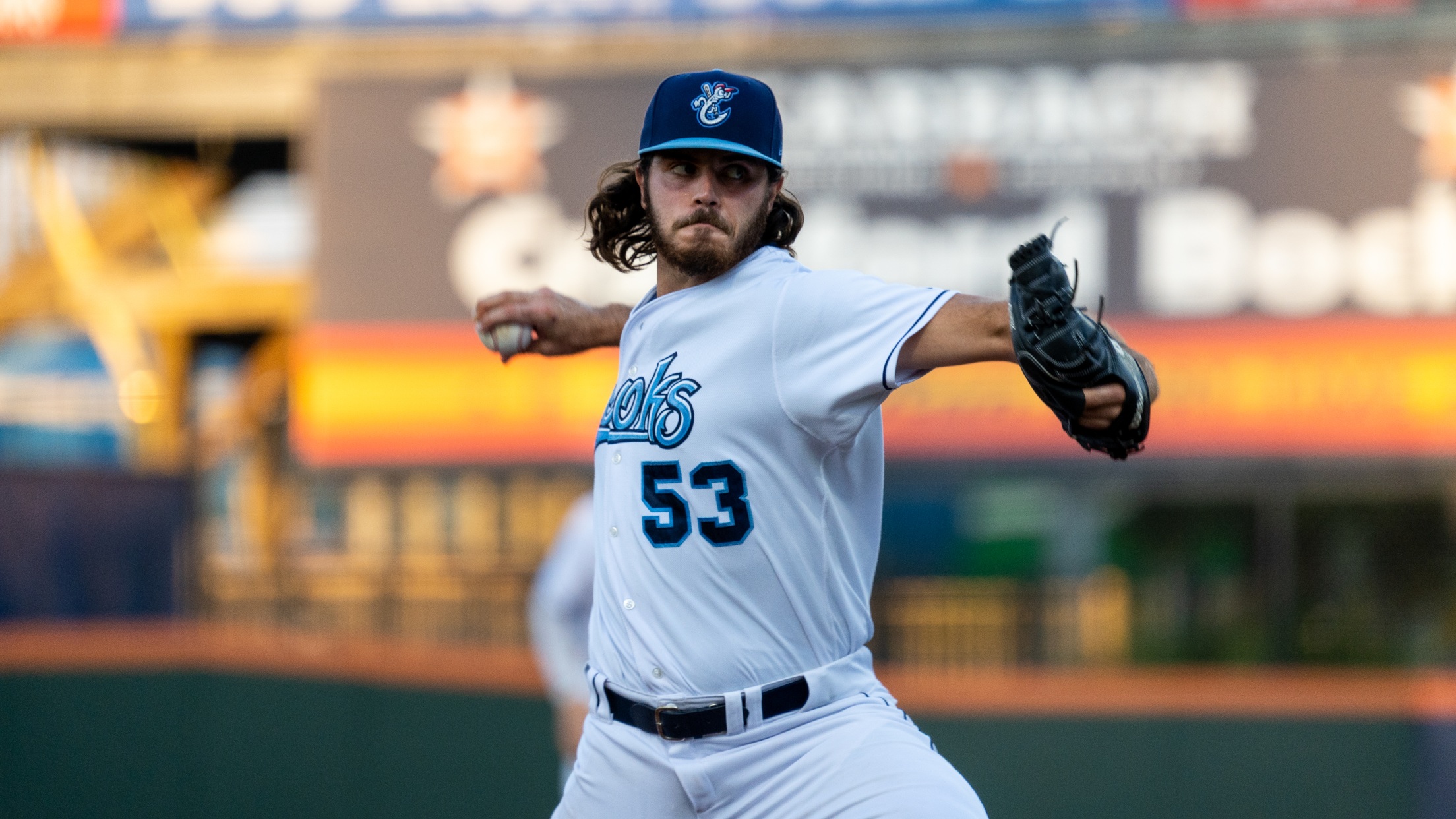 Box Score CORPUS CHRISTI – Spencer Arrighetti fired five shutout innings as the Hooks beat Midland, 5-1, before a Saturday night crowd of 5,288 at Whataburger Field. The Hooks have won 11 of their last 15 games. Arrighetti permitted three base runners, including one who reached via a strikeout and
CC Authors Five-Win Week with Sunday Split
Game 1 Box Score Game 2 Box Score SAN ANTONIO – The Hooks and Missions traded come-from-behind wins to split Sunday's twin bill before an announced crowd of 3,479 fans at Wolff Stadium. Corpus Christi ran it's season-best win streak to seven games with a 6-5 triumph in the opener.
Hooks Slay Six-Run Deficit, Win in 10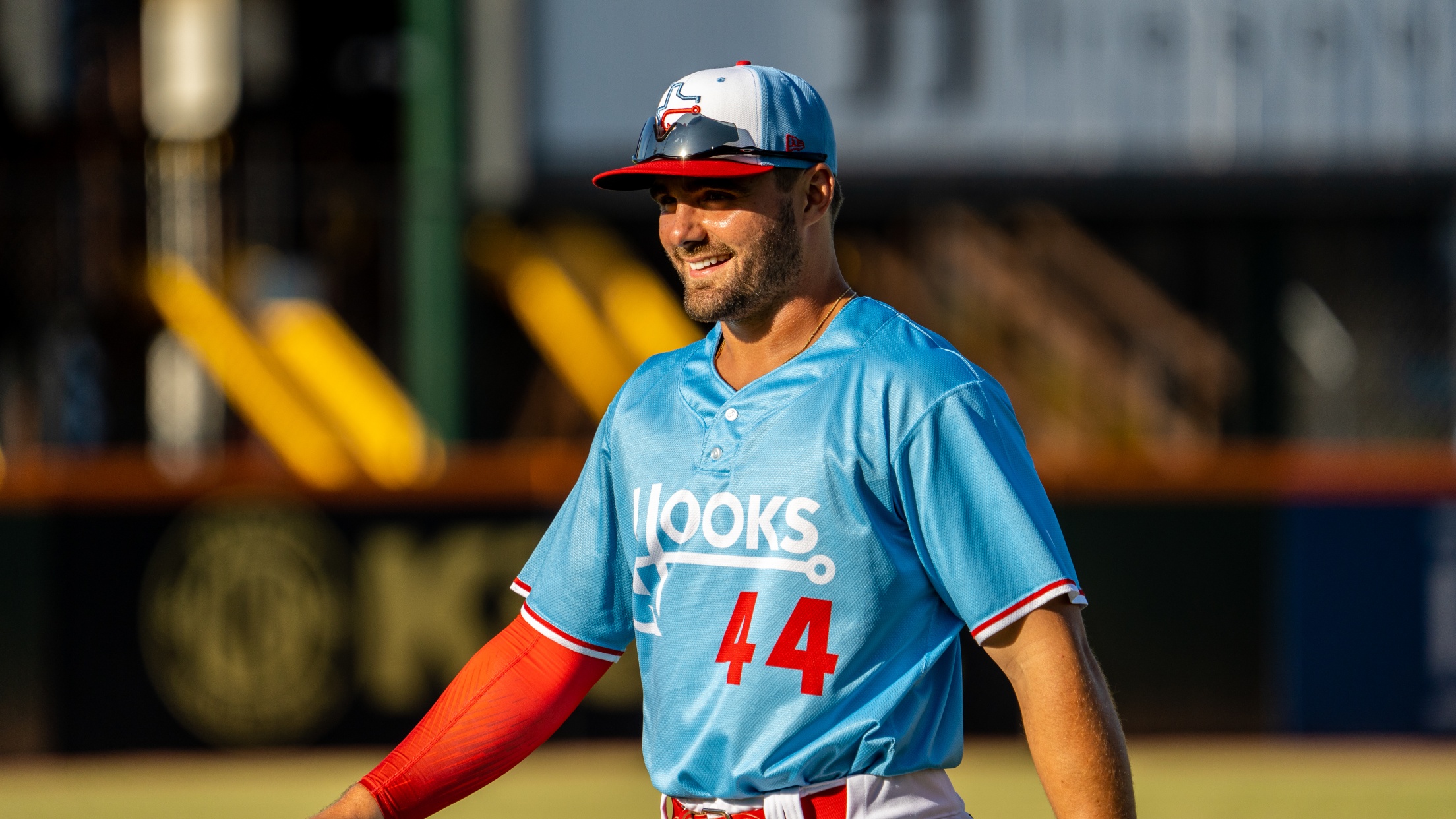 Box Score CORPUS CHRISTI – C.J. Stubbs lifted a sac fly to left field, scoring Ross Adolph from third base in the 10th inning Saturday night as the Hooks completed a come-from-behind 9-8 win over the Sod Poodles at Whataburger Field. The effort earned CC its sixth walk-off victory of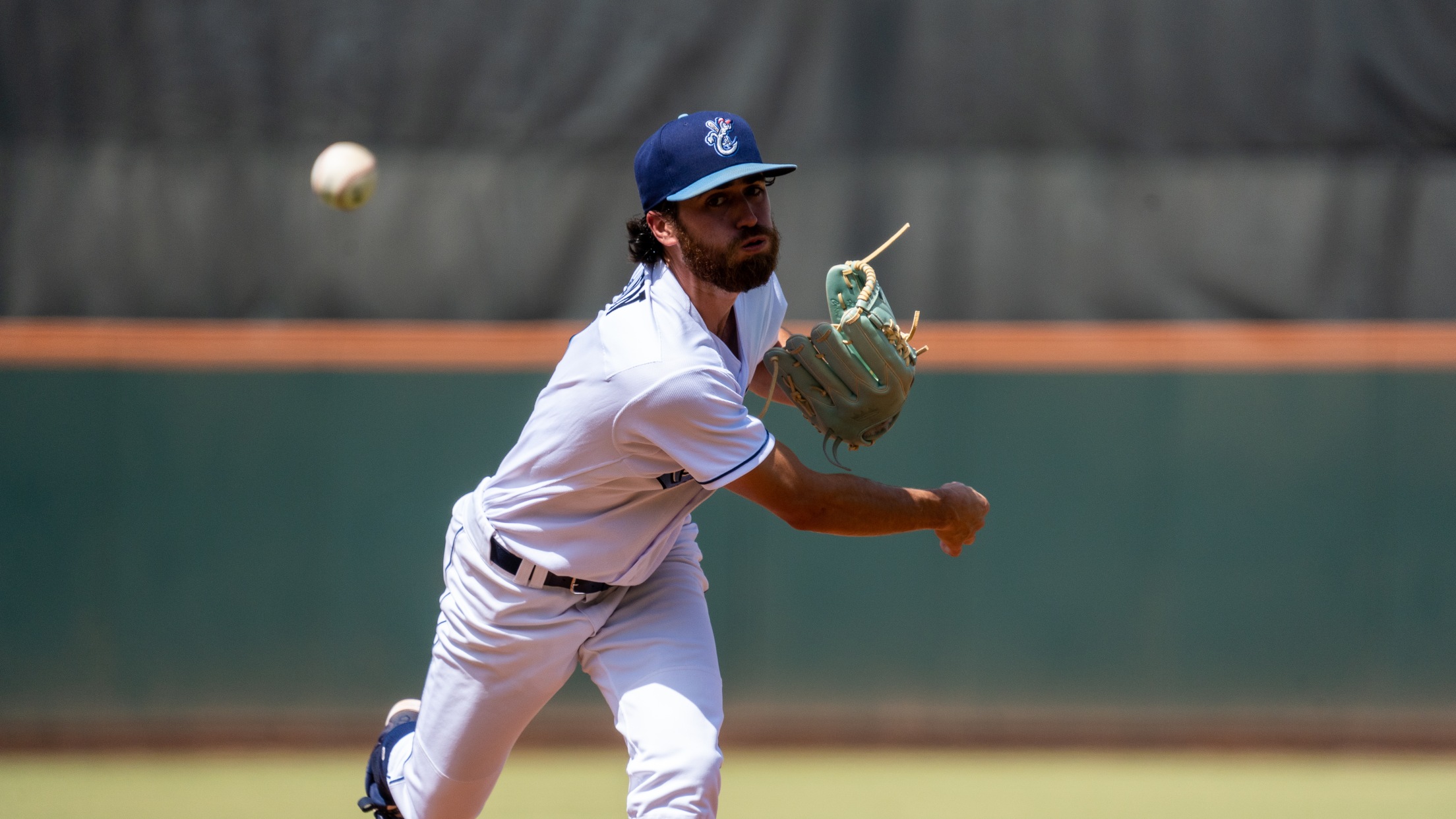 Box Score CORPUS CHRISTI – The Hooks scored five times in the fifth inning and benefited from strong pitching by Jose Bravo, Matt Ruppenthal and Devin Conn to knock off Frisco, 5-4, Wednesday night at Whataburger Field. The effort ended Corpus Christi's losing streak at five games. After permitting an
Hooks Shutout Surge to Square Series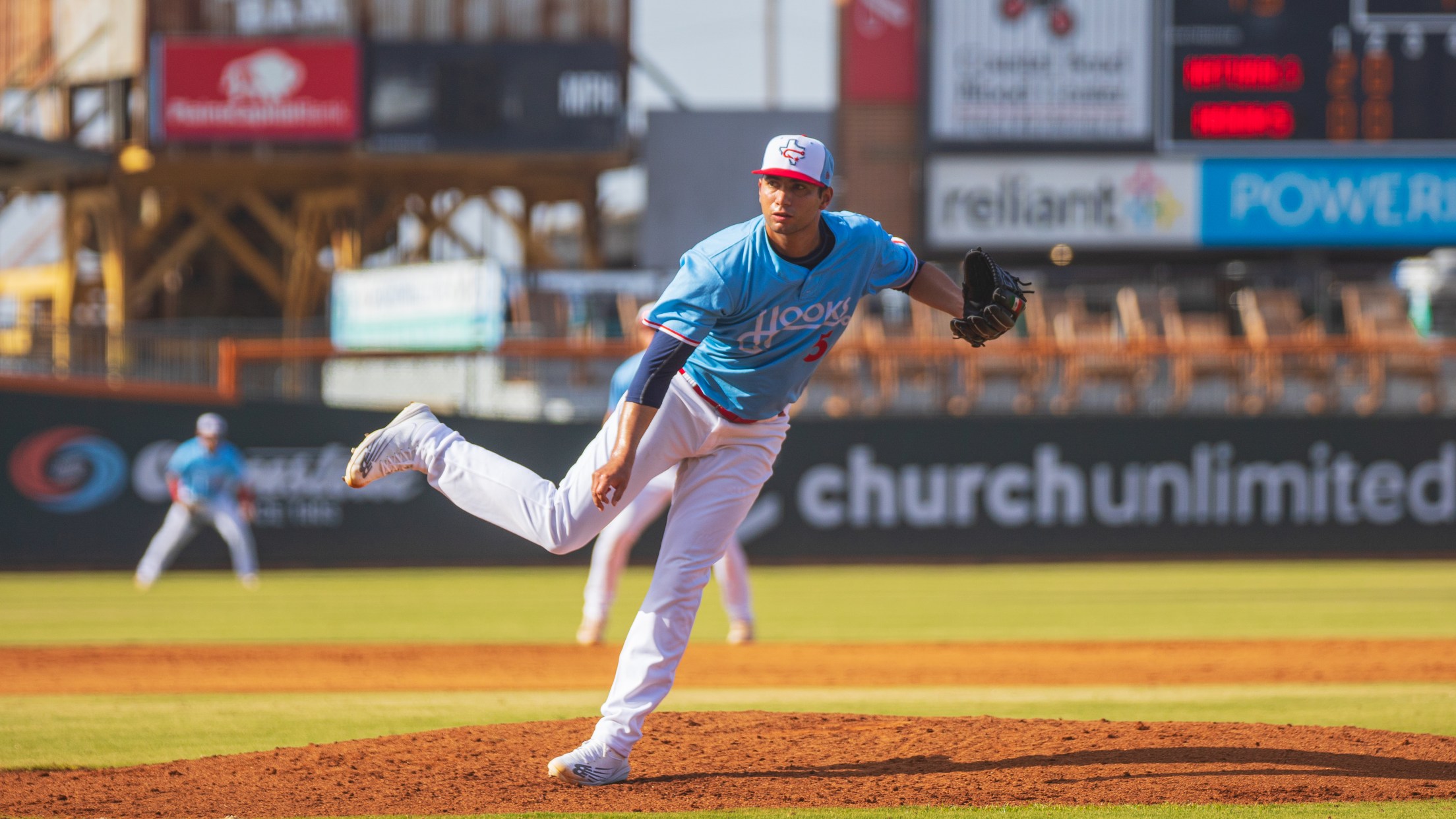 Box Score WICHITA – Jayden Murray, Matt Ruppenthal and Jose Bravo held the Wind Surge to three hits Wednesday night as the Hooks blanked Wichita, 3-0, at Riverfront Stadium. Corpus Christi netted its three runs via a trio of two-out RBI singles. Joe Perez came through in the fifth, Shay
Hooks March to Fifth Consecutive Win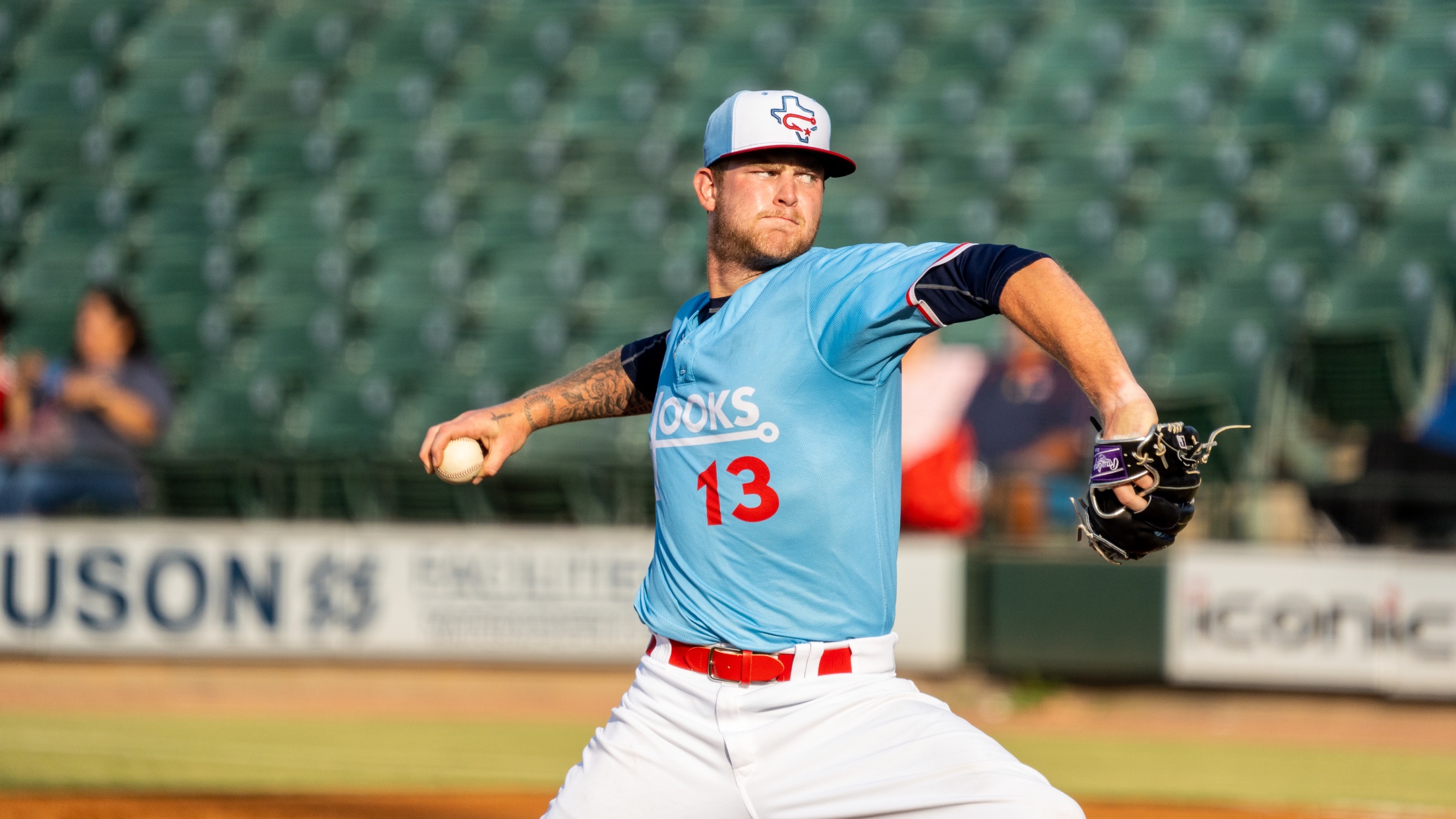 Box Score CORPUS CHRISTI – The Hooks picked up a season-best fifth straight win with a 7-2 triumph over the Springfield Cardinals Thursday night at Whataburger Field. Corpus Christi has won six of its last eight games and improves to 7-2 opposite the Cardinals this year. The Hooks struck for
SA Earns Back-to-Back Wins to Claim Series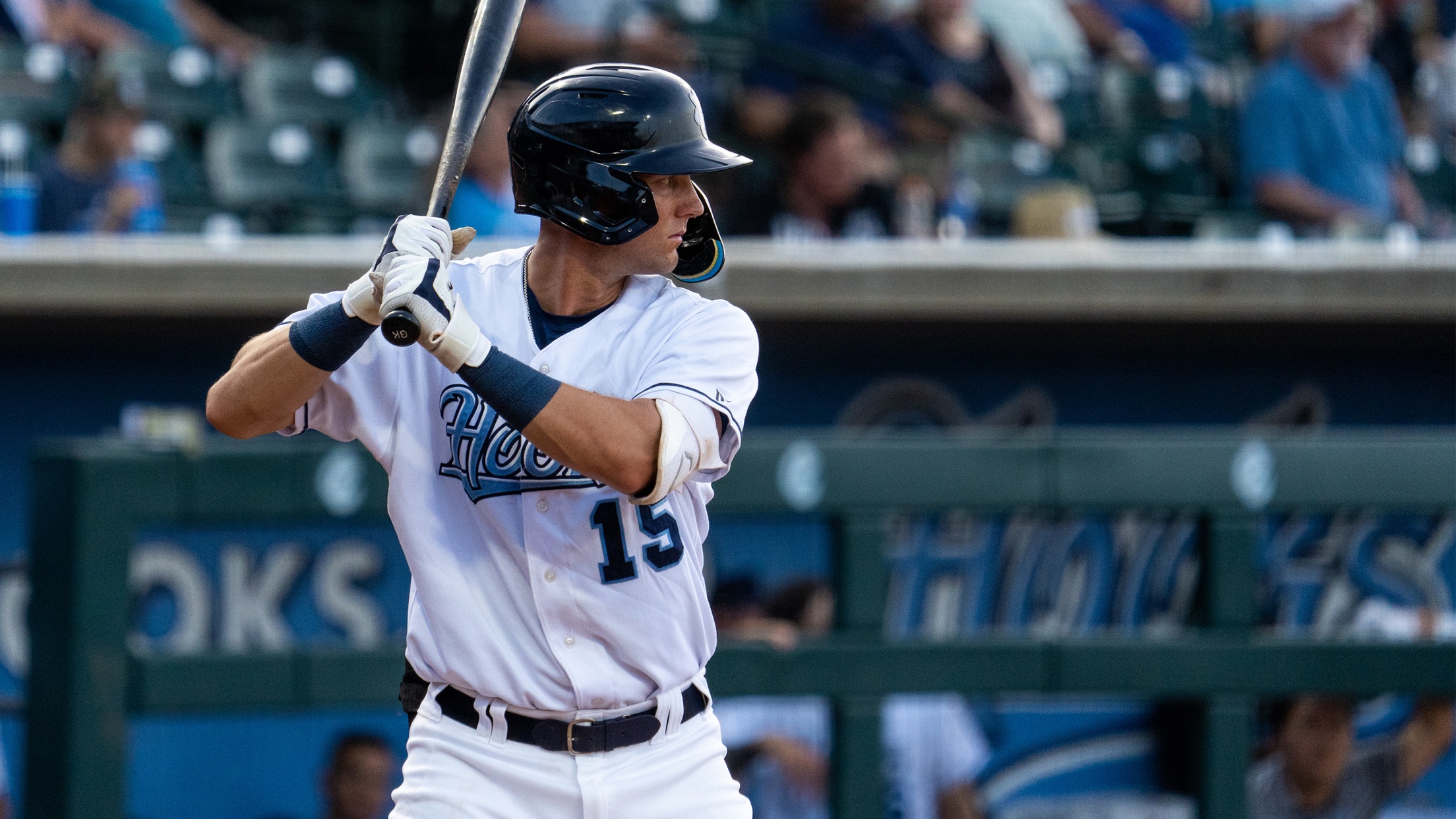 Box Score SAN ANTONIO – The Missions picked up a series win Sunday evening with an 8-2 victory over the Hooks before an announced crowd of 3,054 at Wolff Stadium. Corpus Christi has dropped four of its last six. The Hooks owned a 2-1 lead until San Antonio sprang for
Hooks Win Third in a Row with Romp of Naturals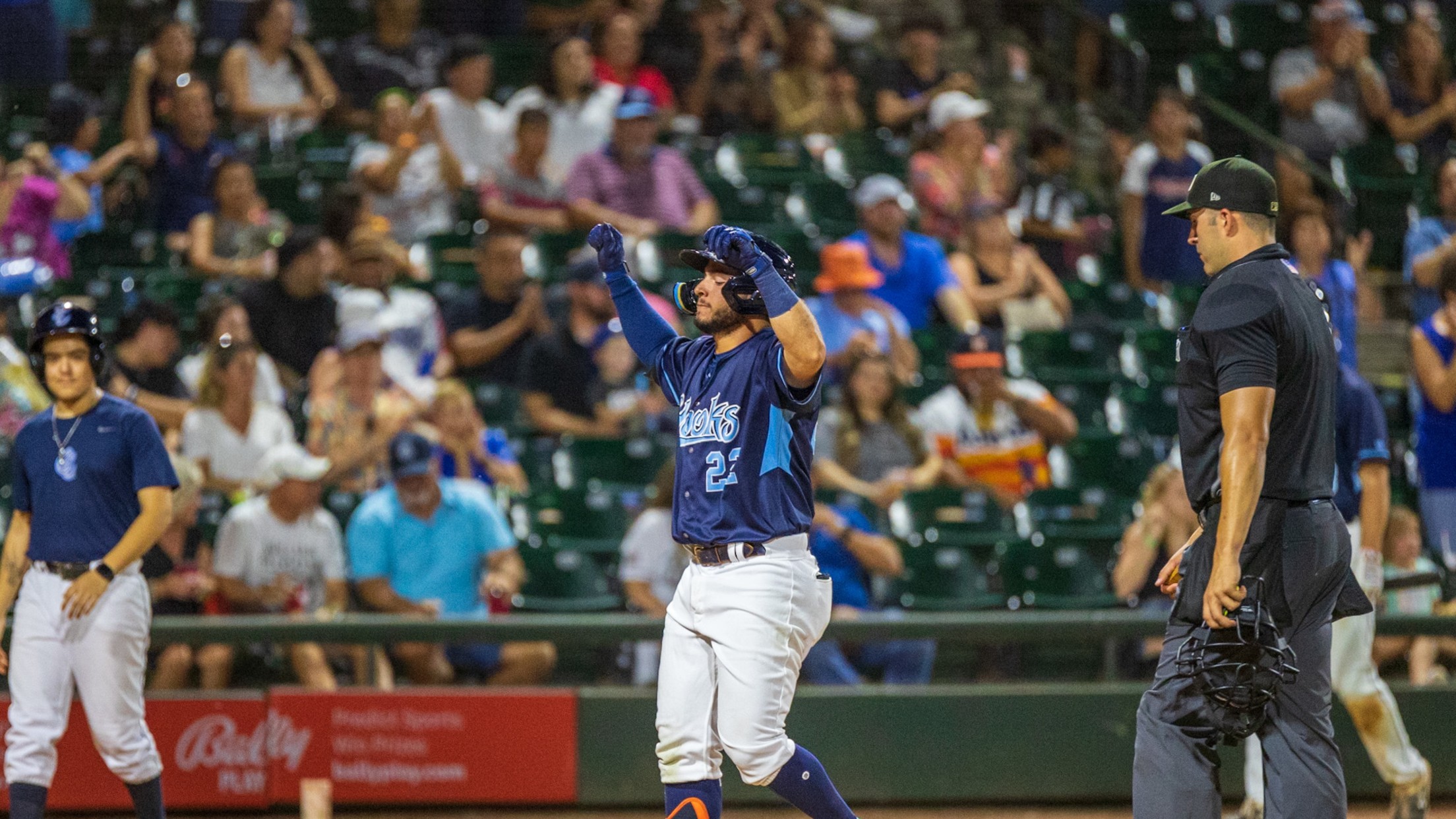 Box Score CORPUS CHRISTI – Wilyer Abreu completed a four-hit, six-RBI day with an eighth-inning grand slam Thursday night as the Hooks beat Northwest Arkansas, 16-3, before 4,859 fans at Whataburger Field. The effort matches Corpus Christi's largest win of the year as the club bested Northwest Arkansas, 17-4, June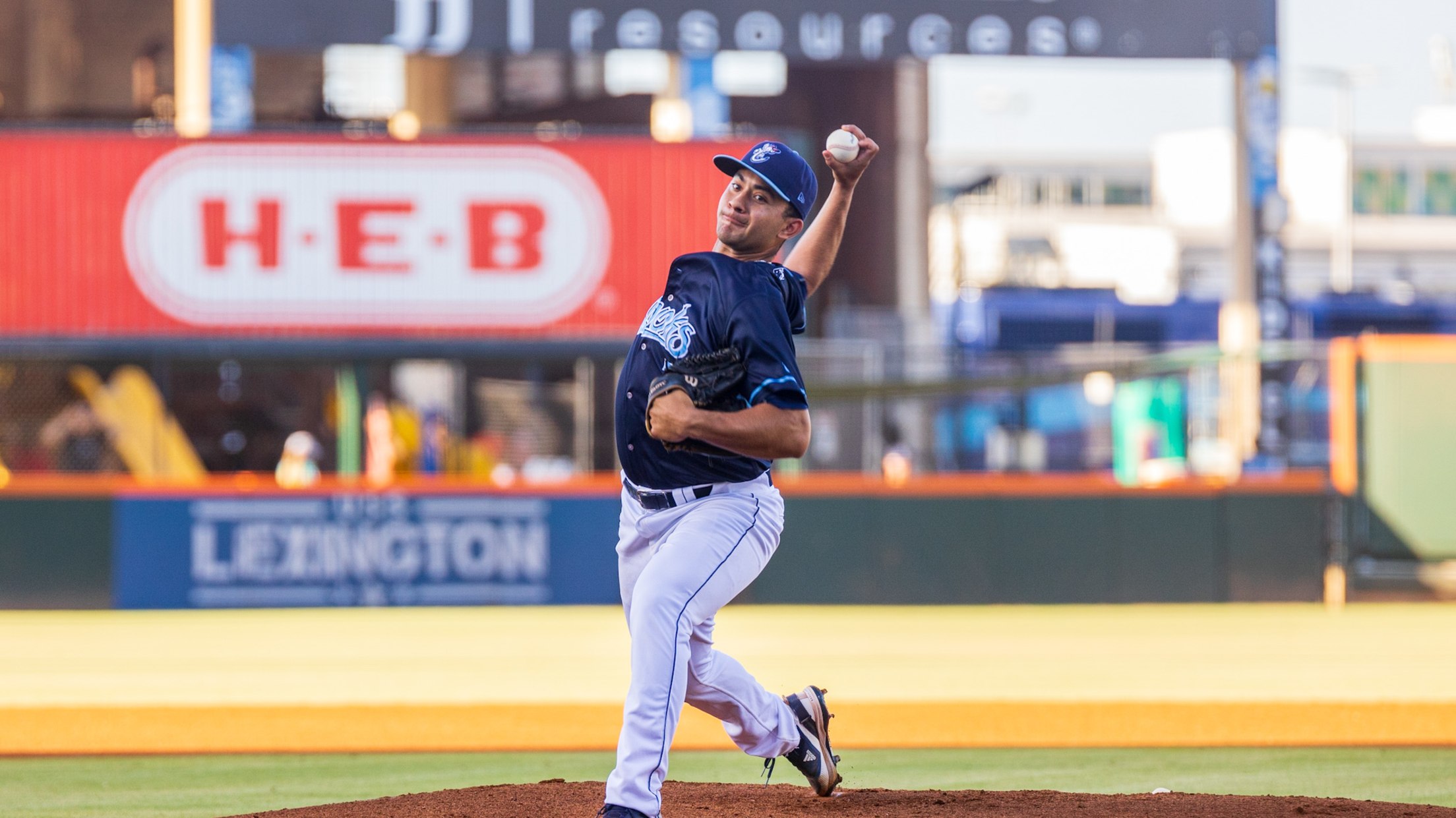 CORPUS CHRISTI – The RockHounds struck for four two-out runs in the eighth inning Friday night, beating the Hooks, 6-3, before 4,414 fans at Whataburger Field. Corpus Christi has dropped five in a row, as well as its last eight games against Midland. The Hooks enjoyed an early 2-0 lead
Sod Poodles Sting Hooks in Ninth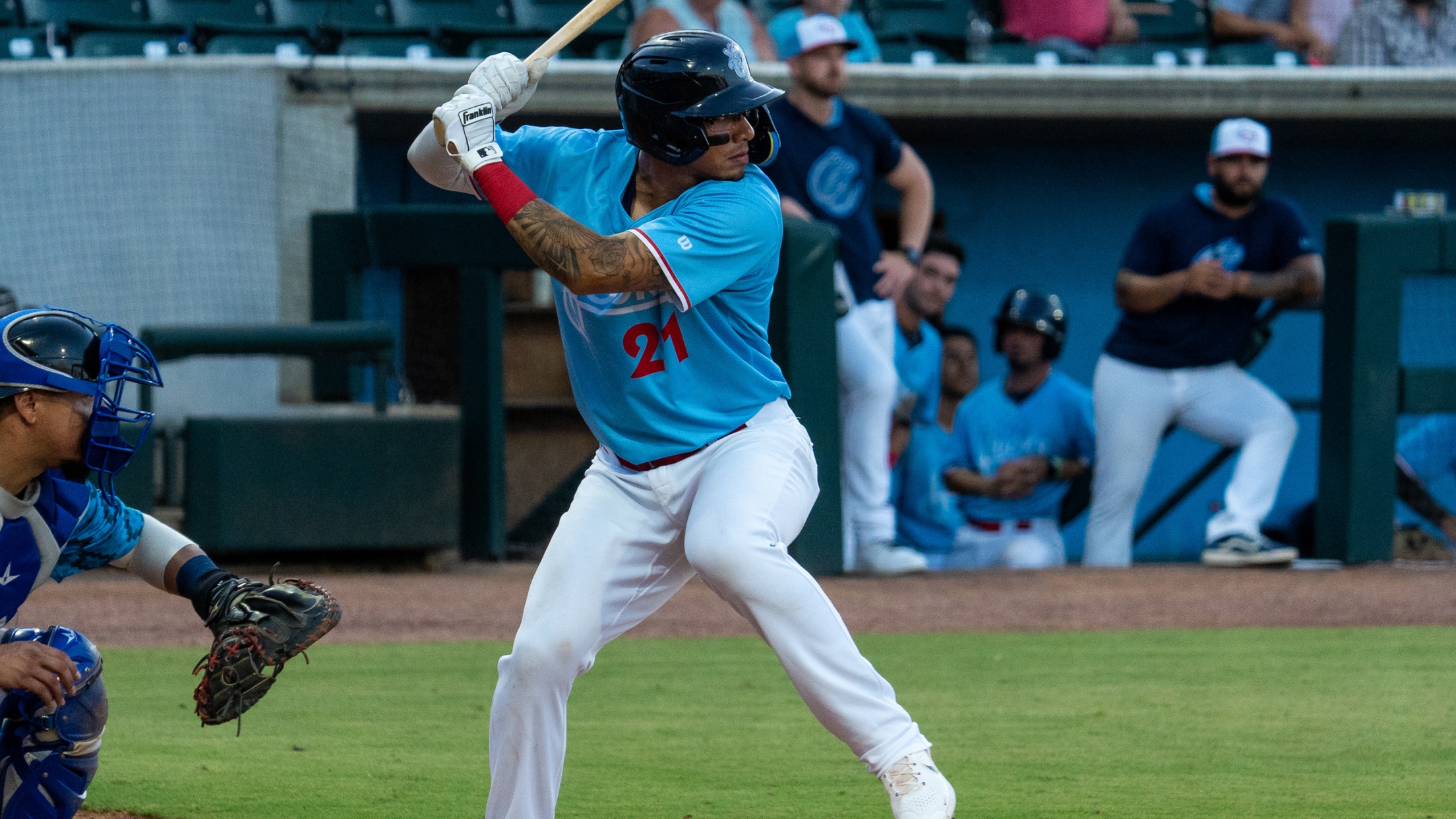 CORPUS CHRISTI – Amarillo rallied for six runs in the ninth inning to upset Corpus Christi, 10-9, in Tuesday's series opener at Whataburger Field. The result snapped the Hooks win streak at a season-best four games. CC trailed the Sod Poodles, 2-0, before Edwin Díaz slugged a two-run home run
Cards Rally for Walk-Off Win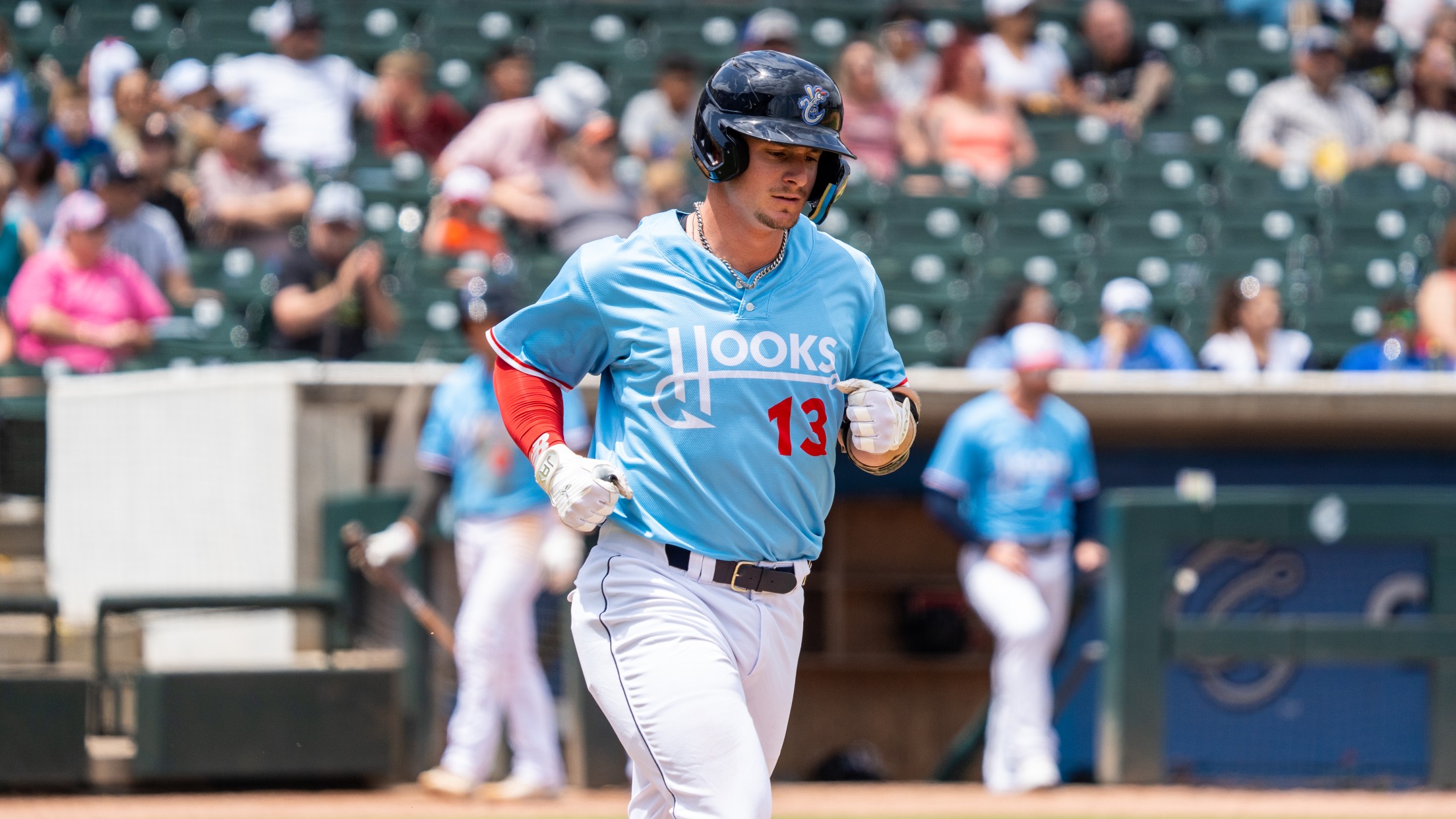 SPRINGFIELD – Jordan Walker hit a two-run home run in the ninth inning Wednesday night, sending the Cardinals to a 10-8 walk-off win over the Hooks at Hammons Field. Corpus Christi has dropped five in row with Springfield winning a season-best four consecutive games. The Hooks, who owned a 6-0
Missions Withstand Late Charge for Series Win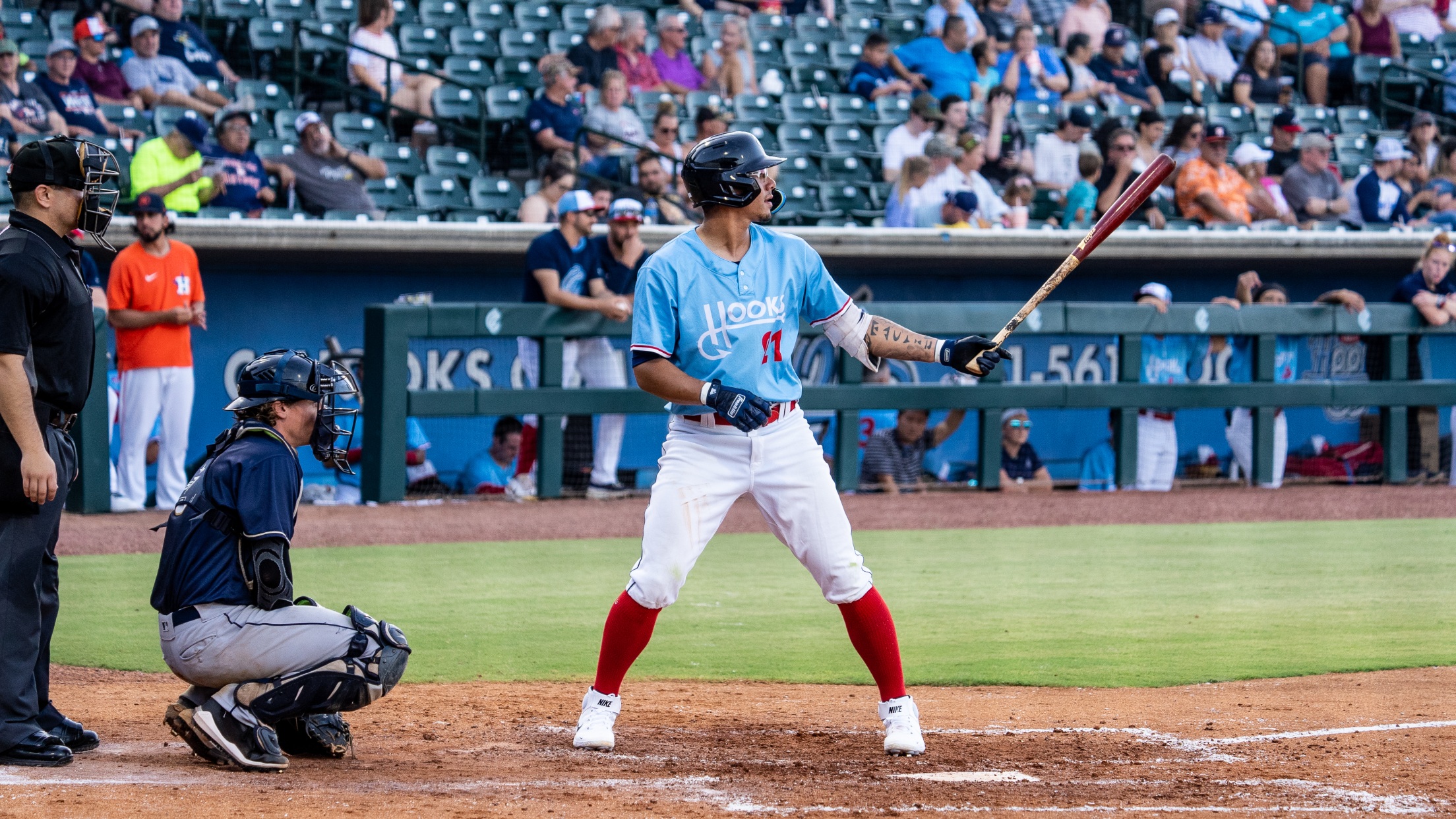 CORPUS CHRISTI – San Antonio plated three unearned runs in the second inning en route to a 5-3 victory over the Hooks Sunday afternoon at Whataburger Field. After trailing 5-0 and being held to one hit over the first seven frames, Corpus Christi erupted in the eighth. Edwin Díaz opened
SPRINGDALE – The Hooks employed 11 hits and excellent relief work to push past Northwest Arkansas, 8-7, in the series opener Tuesday night at Arvest Ballpark. Corpus Christi has won seven of its last 12 games. Luke Berryhill's first-inning double was the first of seven Hooks extra-base hits on the
Pen Dominates as CC Levels Series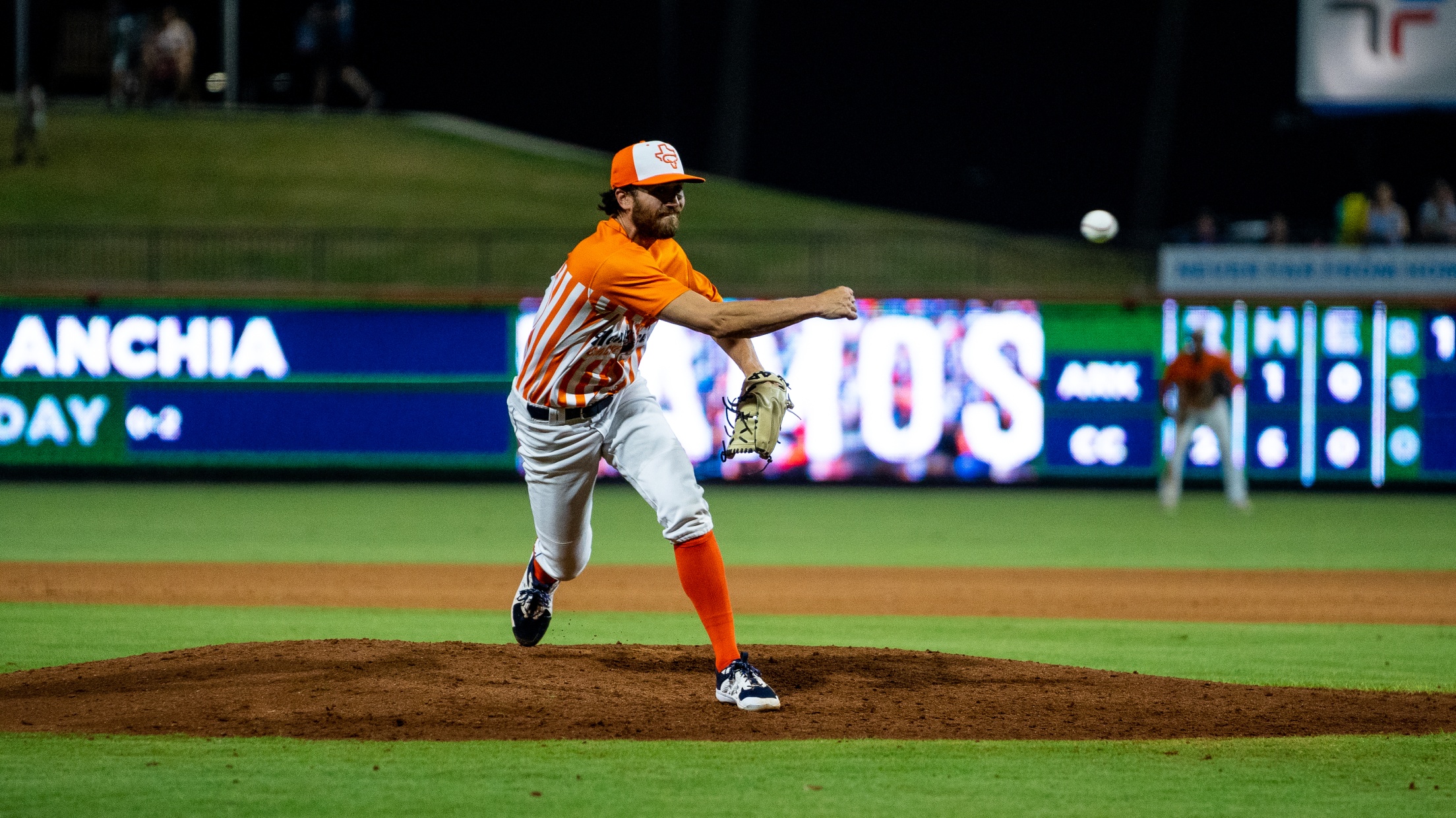 CORPUS CHRISTI - The Hooks climbed out of an early hole and, thanks to terrific relief work, carried a one-run lead over the final five frames in a 4-3 victory over Wichita Wednesday night at Whataburger Field. Following Matt Wallner's three-run homer in the first, Jose Bravo settled in by
Homering Hooks Take Series Lead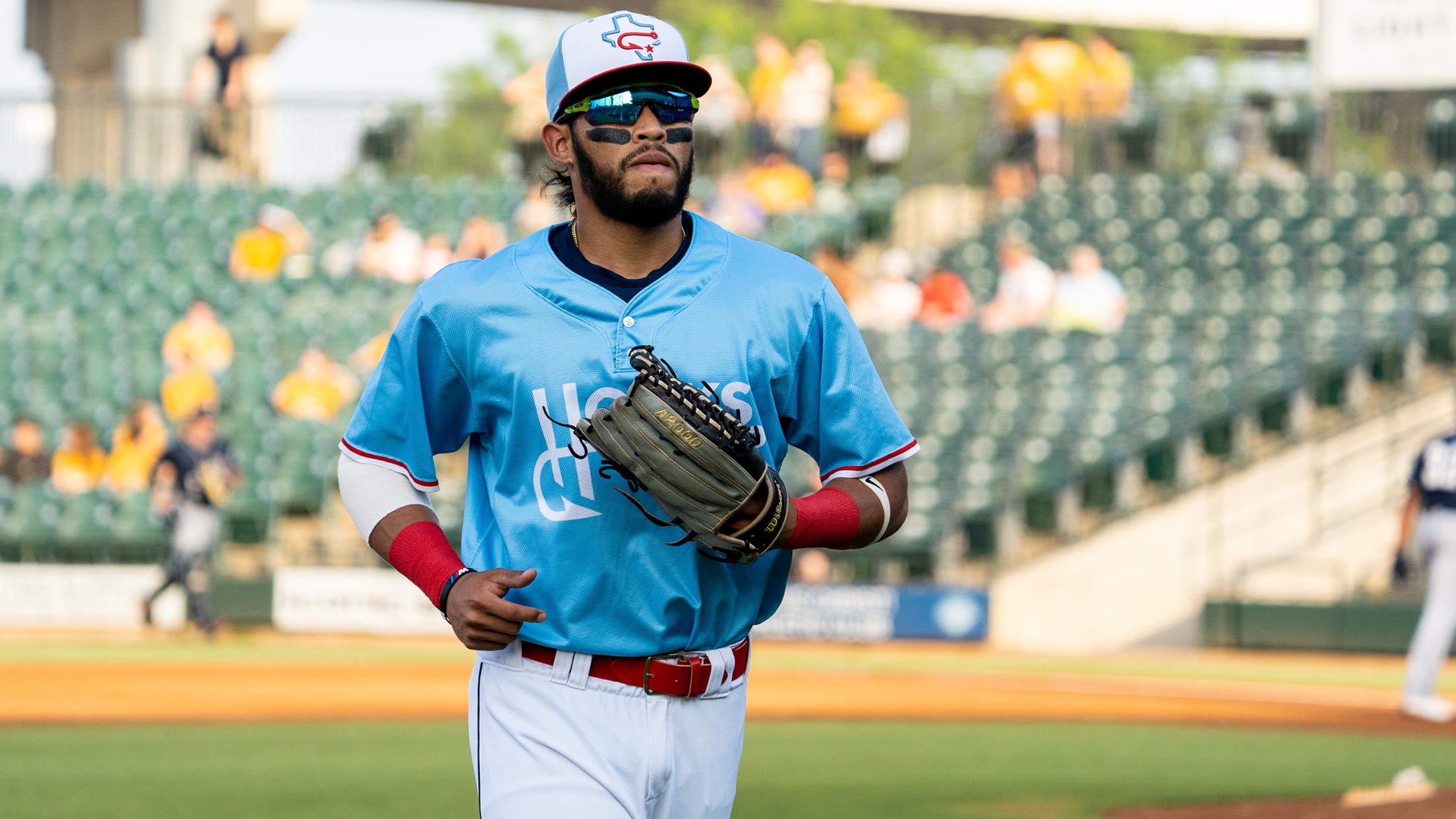 FRISCO - Home runs by Bryan Arias, Jose Alvarez and Justin Dirden highlighted a 10-attack as Corpus Christi pushed past the RoughRiders, 9-5, Thursday night at Riders Field. The Hooks have totaled six long balls and 22 hits while picking up back-to-back wins against first-place Frisco. Corpus Christi struck for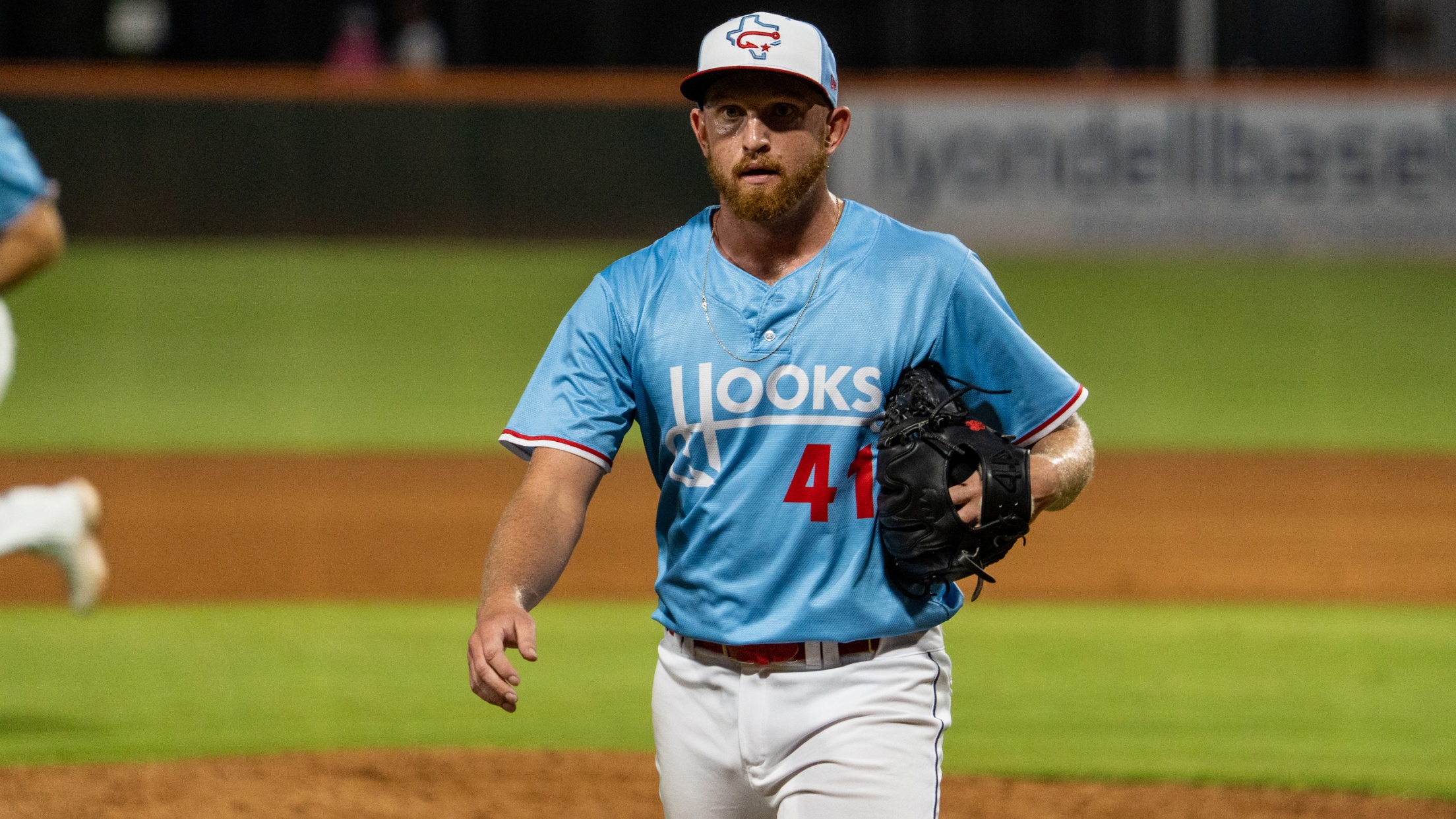 MIDLAND - Matt Ruppenthal, Chandler Casey and Joe Record teamed to blank the RockHounds over eight innings, sending Corpus Christi to a 3-1 victory Wednesday night at Momentum Bank Ballpark. The Hooks (12-17) have won three of their last five games. Jaime Melendez exited a 1-1 affair following two innings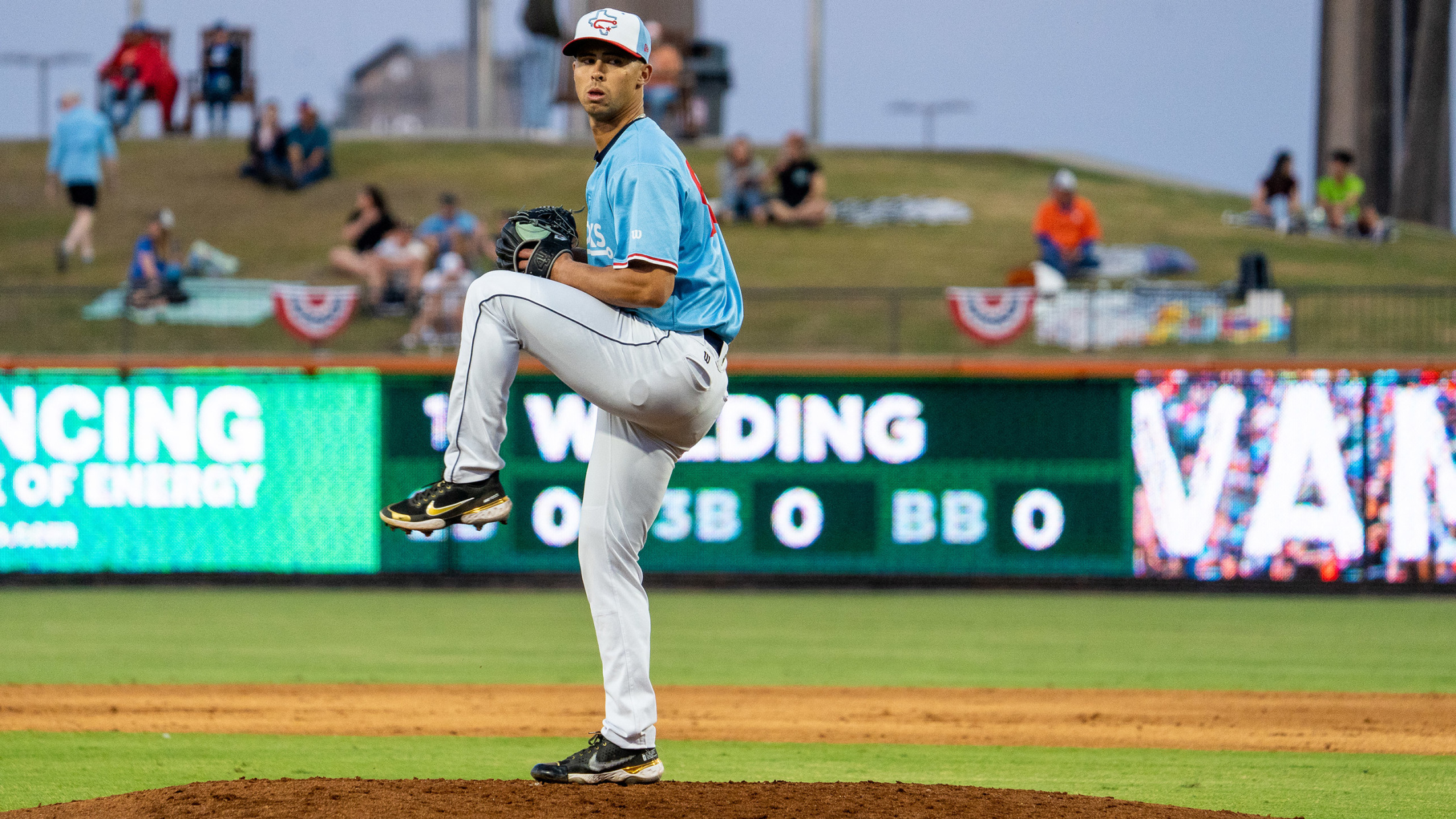 TULSA – Back-to-back, two-out doubles by James Outman and Michael Busch was the difference in a 2-1 Tulsa triumph over Corpus Christi Sunday afternoon before 4,372 fans at ONEOK Field. The Hooks, who settled for a split of the six-game series, mishandled a strong pitching performance, led by Jose Bravo
Arias Vaults Hooks to Walk-Off Win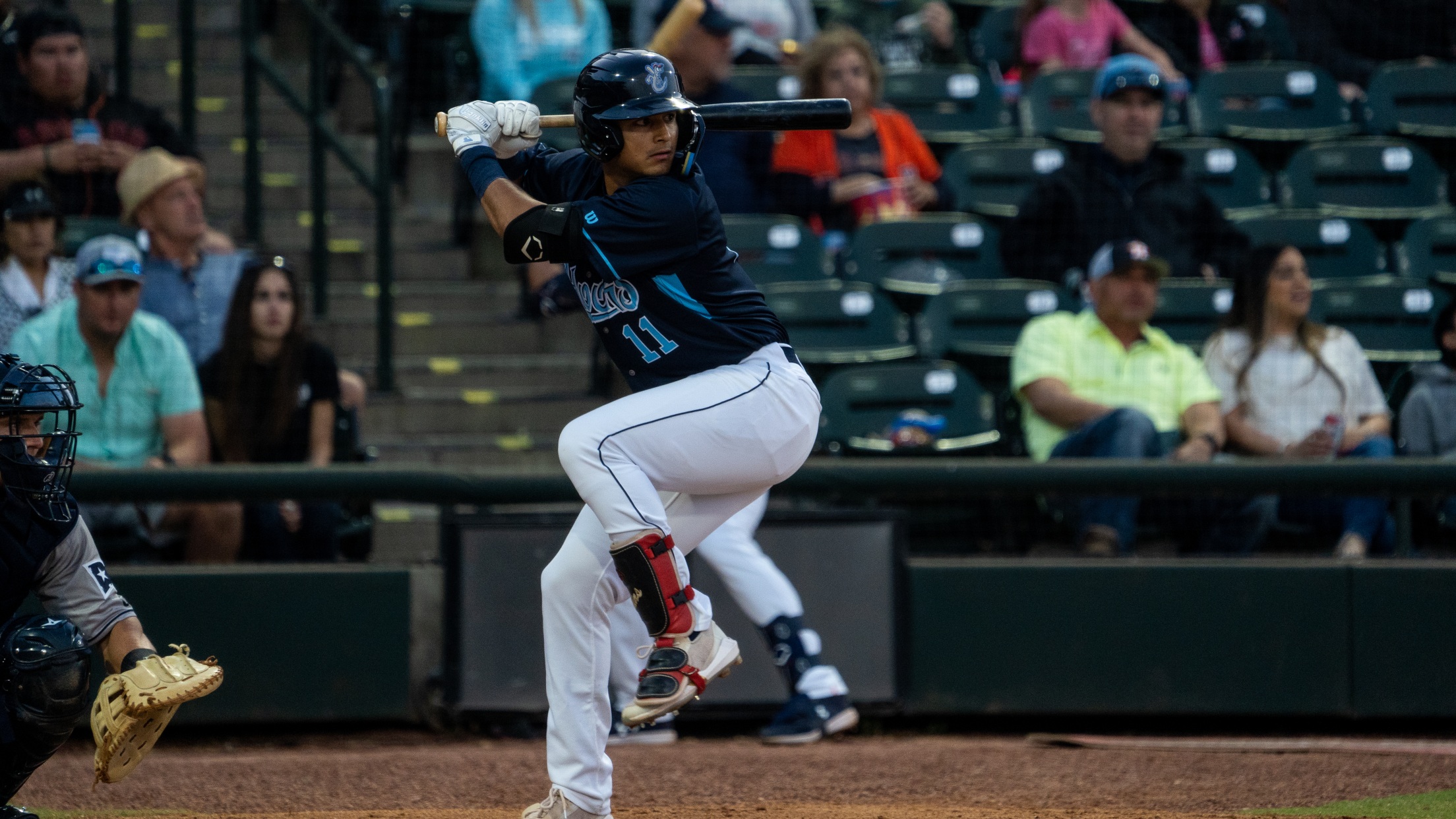 CORPUS CHRISTI – Bryan Arias crushed a double to the track in right-center in the ninth inning Saturday night, chasing Luke Berryhill home from first base to send the Hooks to a come-from-behind, 7-6 win over Arkansas before 4,862 fans at Whataburger Field. Corpus Christi climbed back from a 5-0
Big Frames Fuel Hooks in Season Opener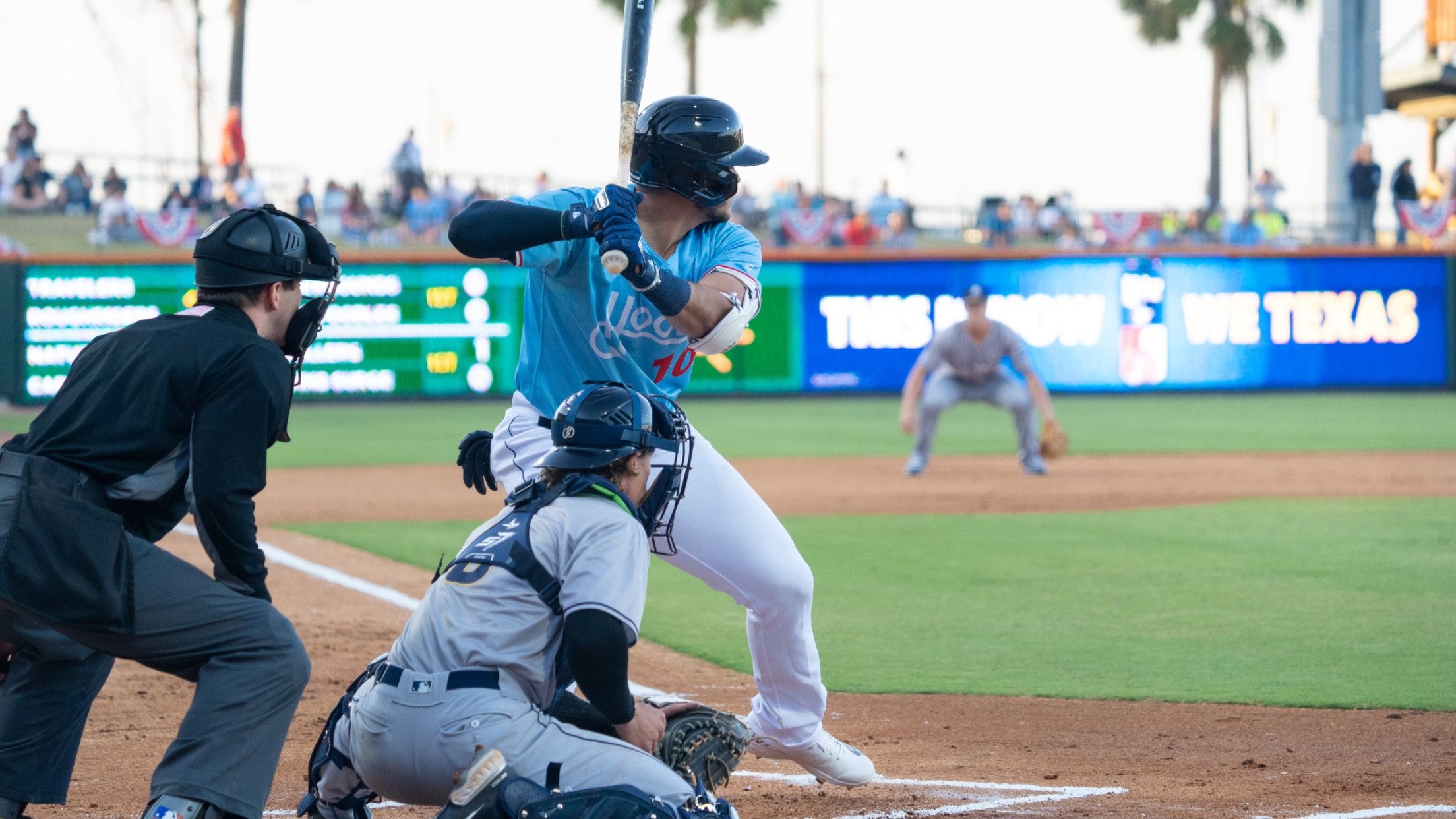 CORPUS CHRISTI – The Hooks sent 12 men to the plate and tallied nine runs in the opening inning Friday night, paving the way toward a raucous 14-2 triumph over San Antonio at Whataburger Field. Corpus Christi chased Osvaldo Hernandez at the outset as the Missions starter managed to record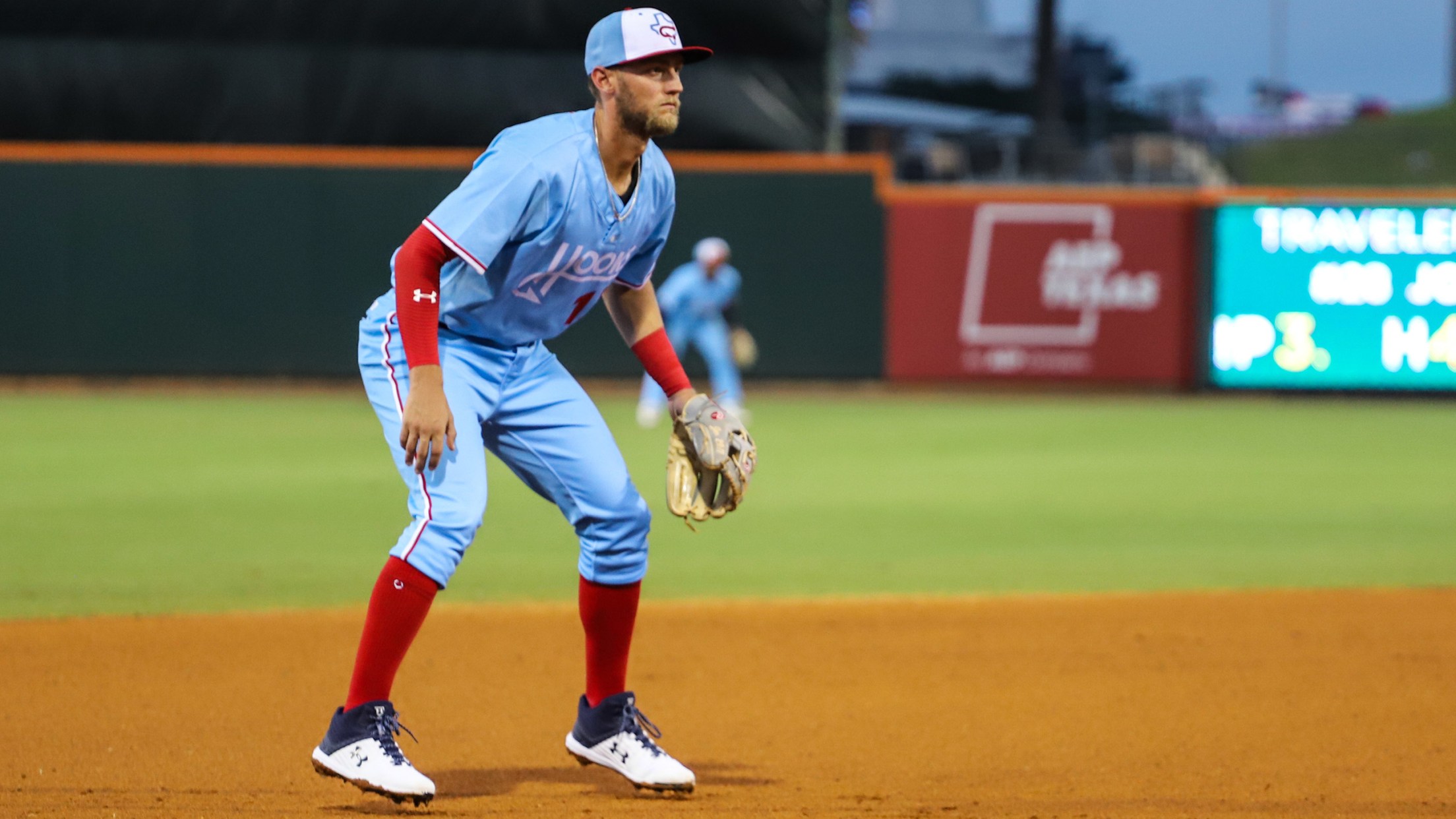 NORTH LITTLE ROCK, AR – Tyler Herb struck out nine over six shutout innings Tuesday night as Arkansas edged Corpus Christi, 5-3, in the series opener at Dickey Stephens Park. Hooks starter Tyler Brown struck out the side in the first before being forced to exit with two outs in
Ruppenthal Limits Braves While Tourists Offense Comes to Life
Asheville Pounds Out 15 Hits in Bounce Back Win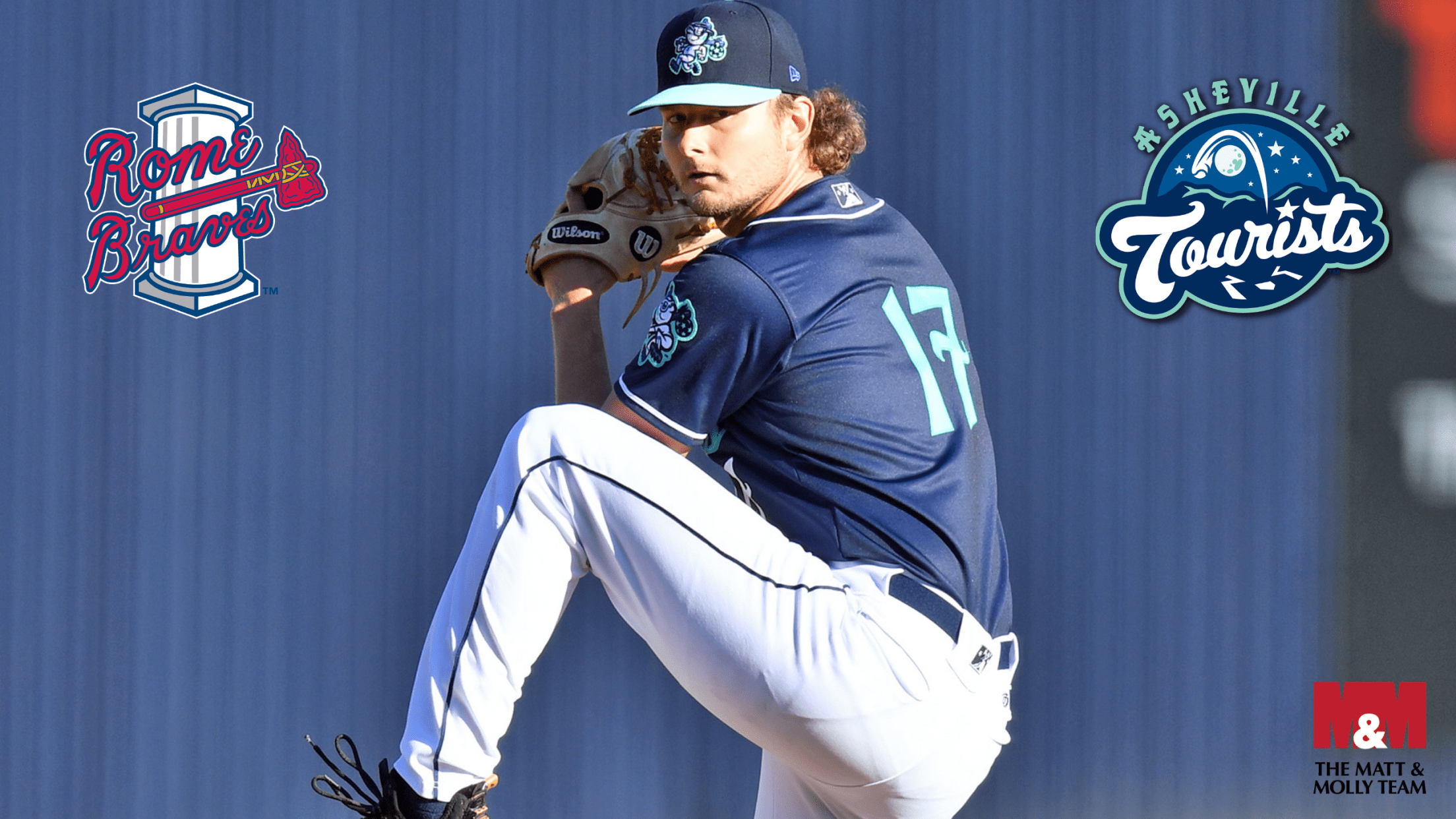 ROME- The Asheville Tourists responded in a big way Friday night with an 8-2 series tying victory over the Rome Braves at State Mutual Stadium. The offense erupted for 15 hits. Shay Whitcomb and C.J. Stubbs each hit two-run Homers while Matt Ruppenthal was stellar on the mound.
Drive Outlast Tourists as Skid Hits Three Games
Barefoot and Whitcomb Both Go Deep in the Loss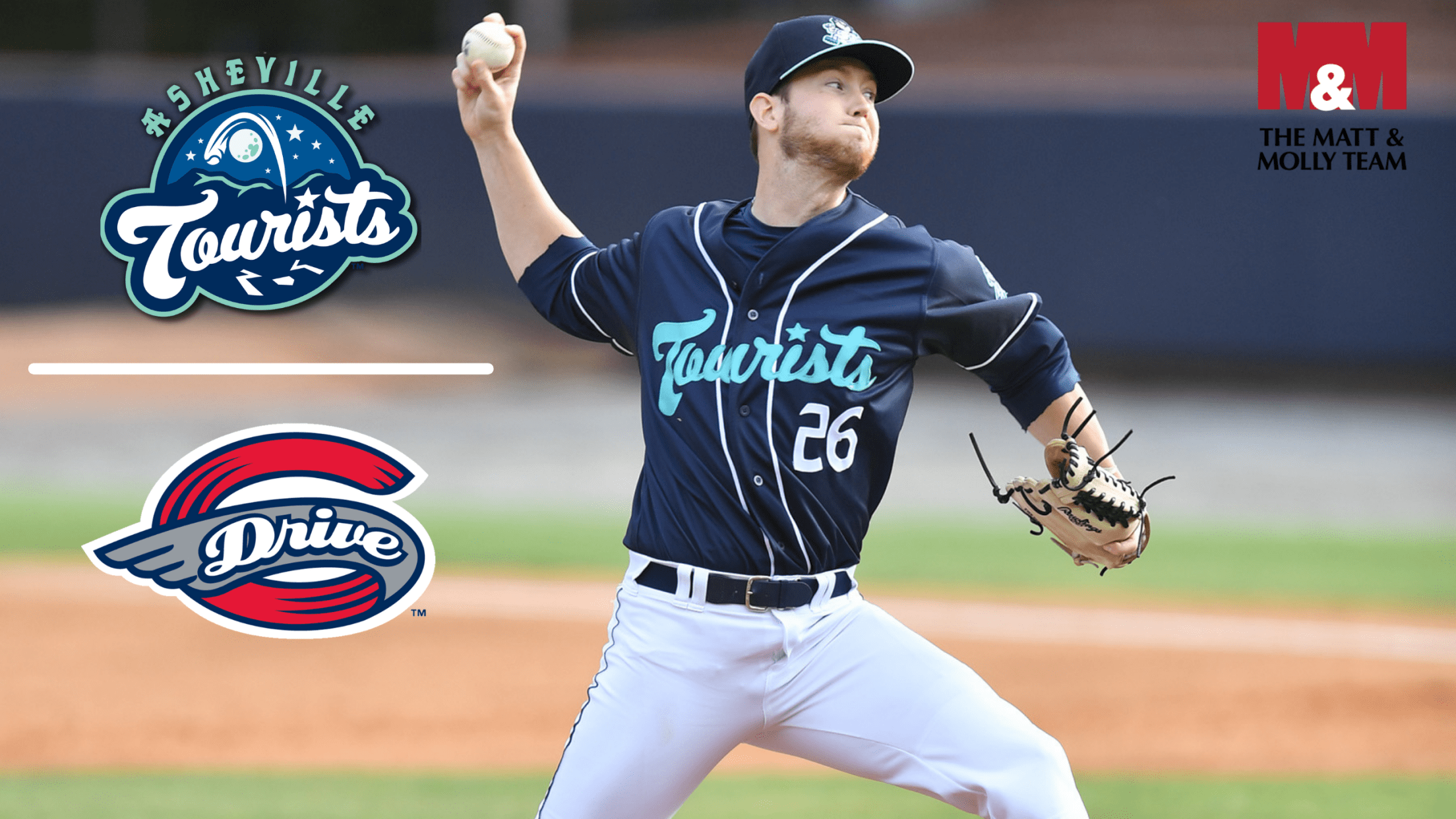 ASHEVILLE- The Asheville Tourists dropped their third straight game at home for only the second time this season with an 8-3 loss to the Greenville Drive. Asheville was able to snap their season-high scoreless innings streak, 22 consecutive frames, in the losing effort. The Tourists now must win the next
Extras Unkind but Tourists Keep Fighting
Asheville Falls in Ten Innings to Greensboro, 4-3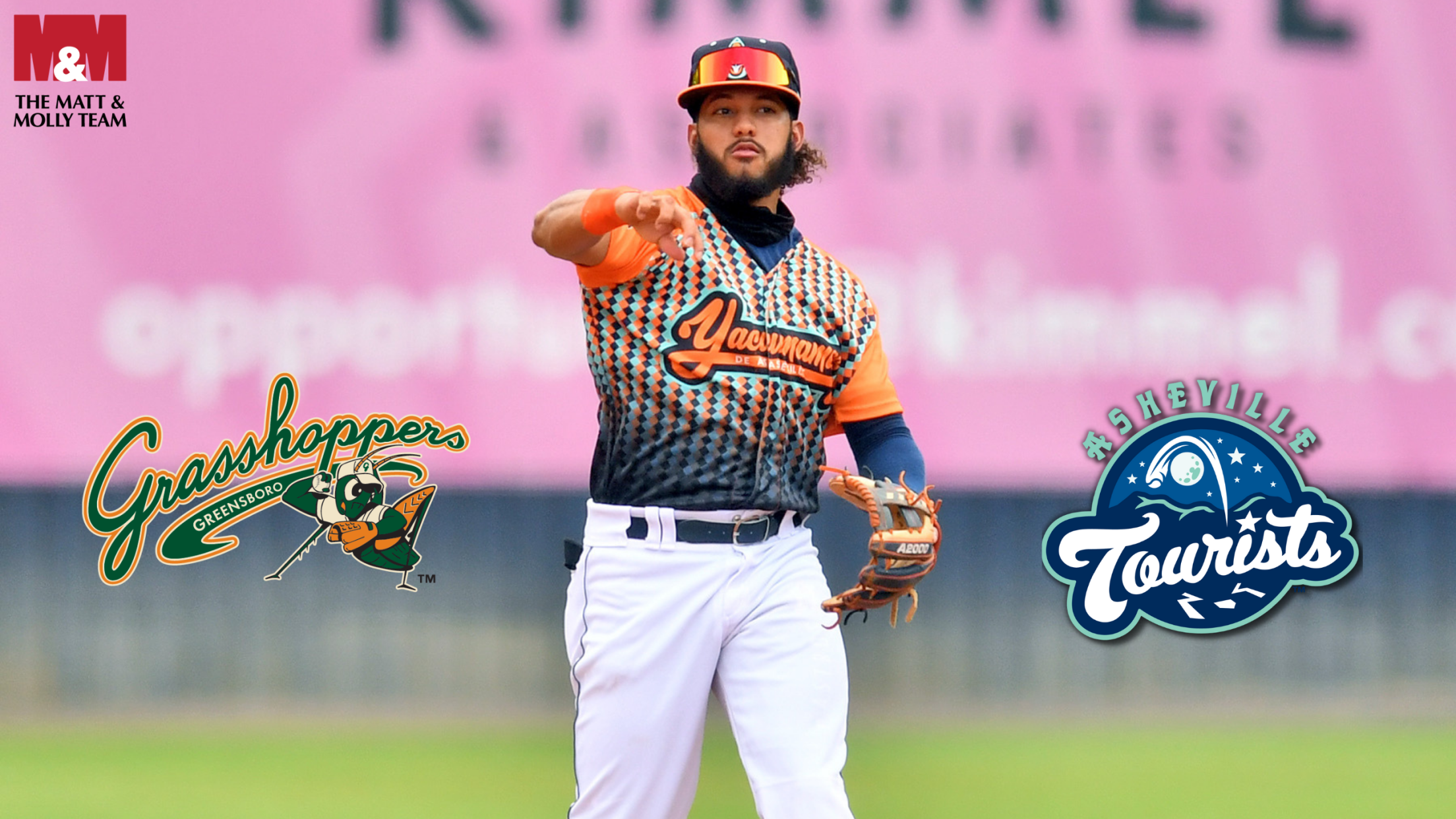 GREENSBORO- The Asheville Tourists lost for the eighth time of their current road trip on Saturday night, 4-3 in extra innings to the Greensboro Grasshoppers. Even though the results this road trip have been disappointing for the Tourists, Asheville continues to put up a battle night in and night out.
Dominating All-Around Performance Makes it Two in a Row
Tourists Blast Four Home Runs and Toss a Shutout in the Process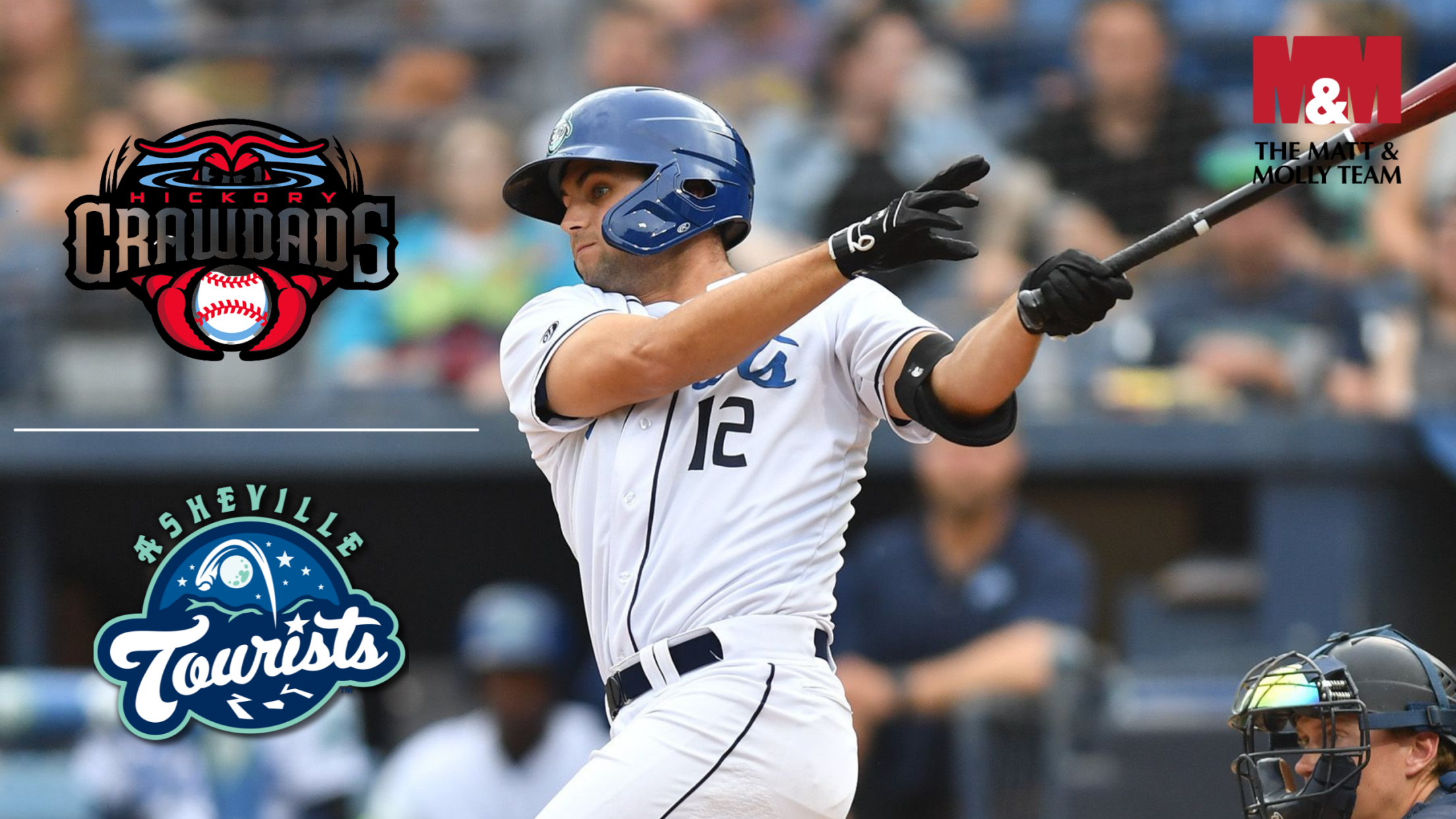 HICKORY- The Asheville Tourists put together their best performance away from home and arguably their best game of the season on Saturday night. Asheville defeated the Hickory Crawdads 12-0 in a contest they owned from the start. The Tourists hit four Home Runs while Matt Ruppenthal and Danny Cody combined
Valdez Brings RBI Total to 51 in Tourists 9-3 Win
Danny Cody Spins Five Scoreless for his First Win of the Season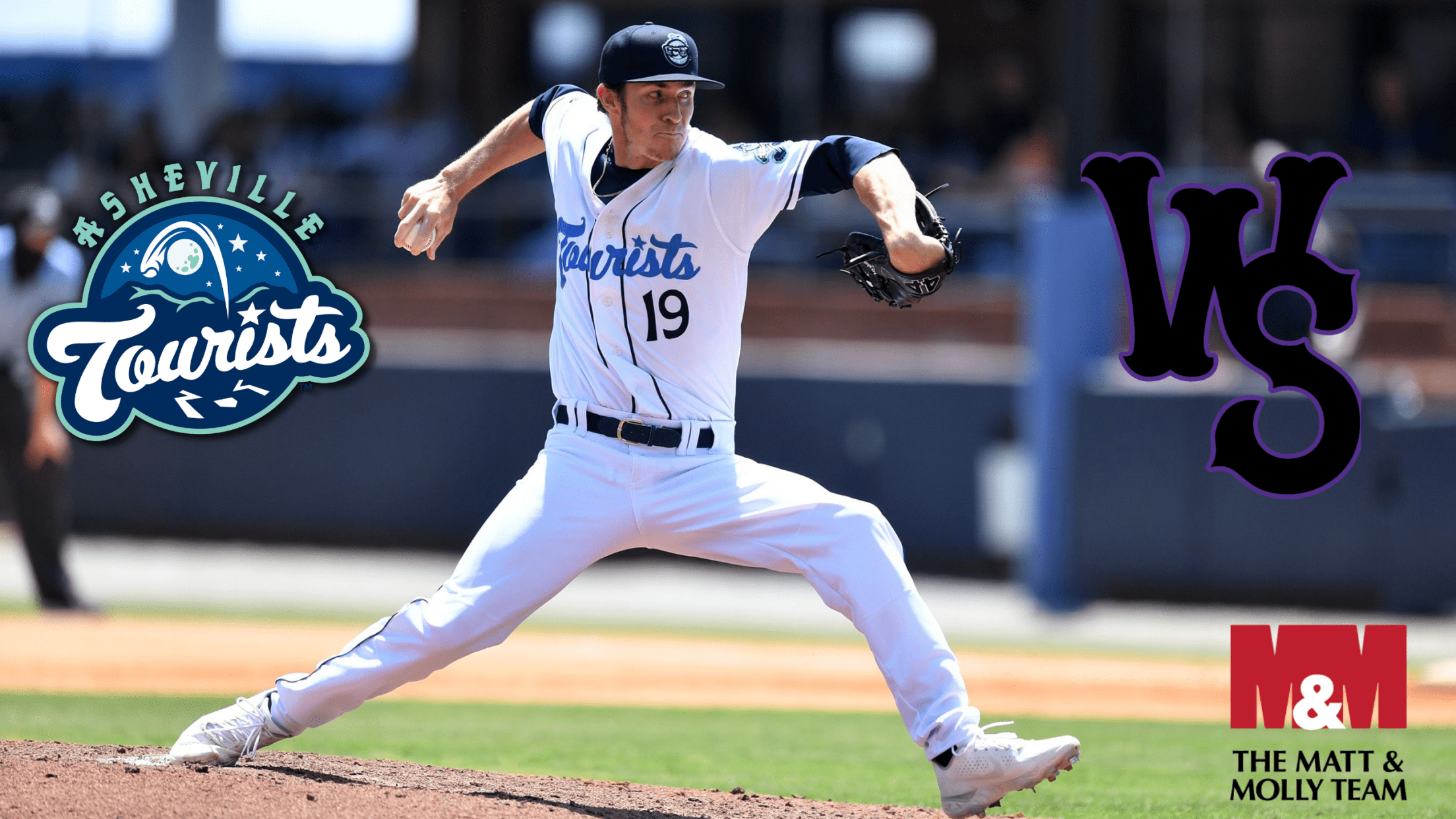 ASHEVILLE- Enmanuel Valdez became the first player in Minor League Baseball to surpass the 50 RBI plateau in 2021. Valdez plated four in the Asheville Tourists 9-3 victory over the Winston-Salem Dash to bring his season RBI total to 51. Valdez had help from his offensive teammates and especially from