Shuckers Steal Six Bases As Part Of 5-3 Comeback Win Against Pensacola
Hamilton Swipes Four Bases To Tie Franchise Record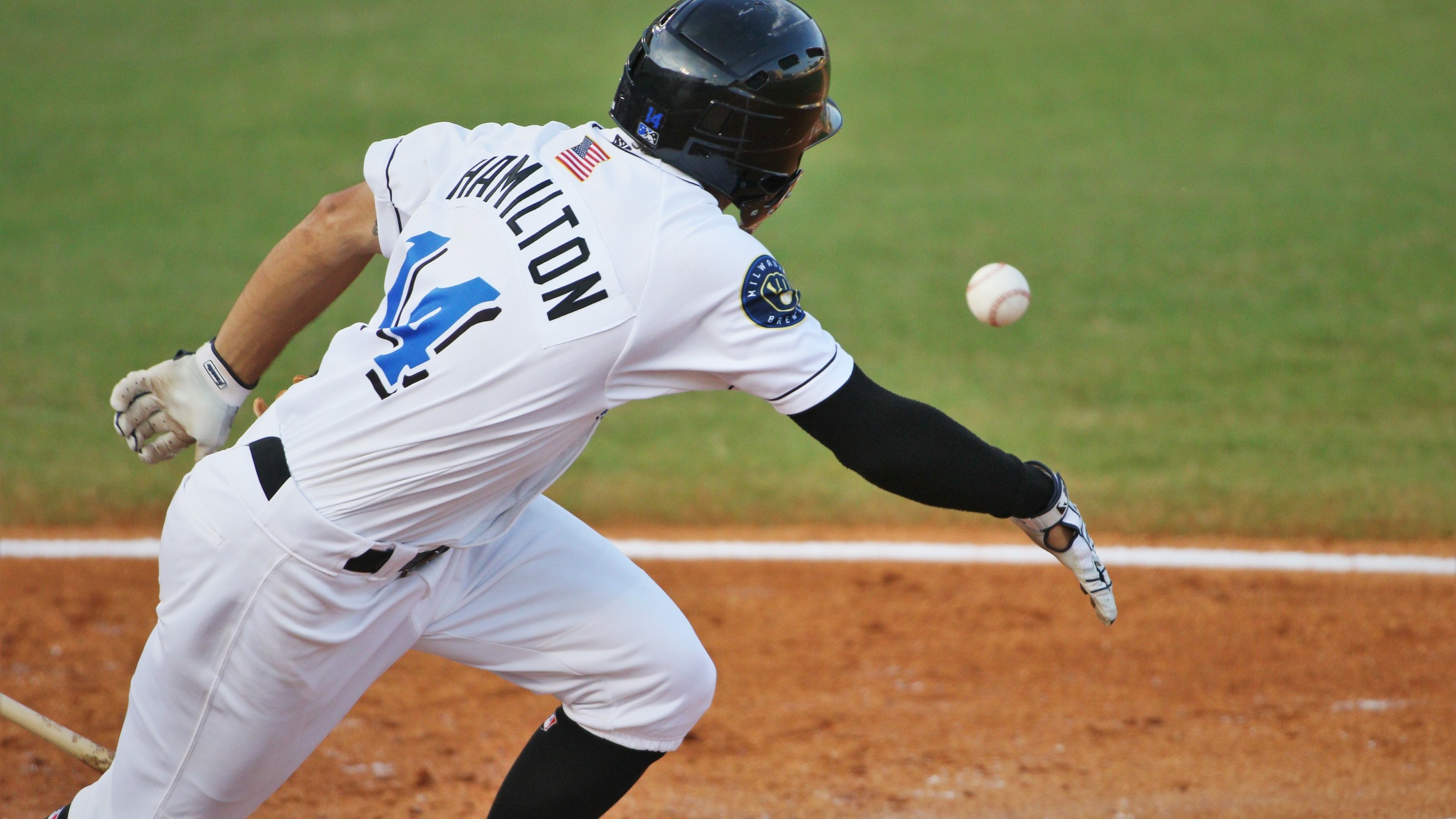 The Biloxi Shuckers (40-66) tied a franchise record with six stolen bases as they rallied to top the Pensacola Blue Wahoos (54-51) 5-3 on Wednesday night at Blue Wahoos Stadium. Biloxi stole the first run of the game in the top of the first inning. David Hamilton and Korry Howell
Howell's Career Night Powers Shuckers To 6-2 Victory
Erceg Spins Five Innings To Earn Second Straight Win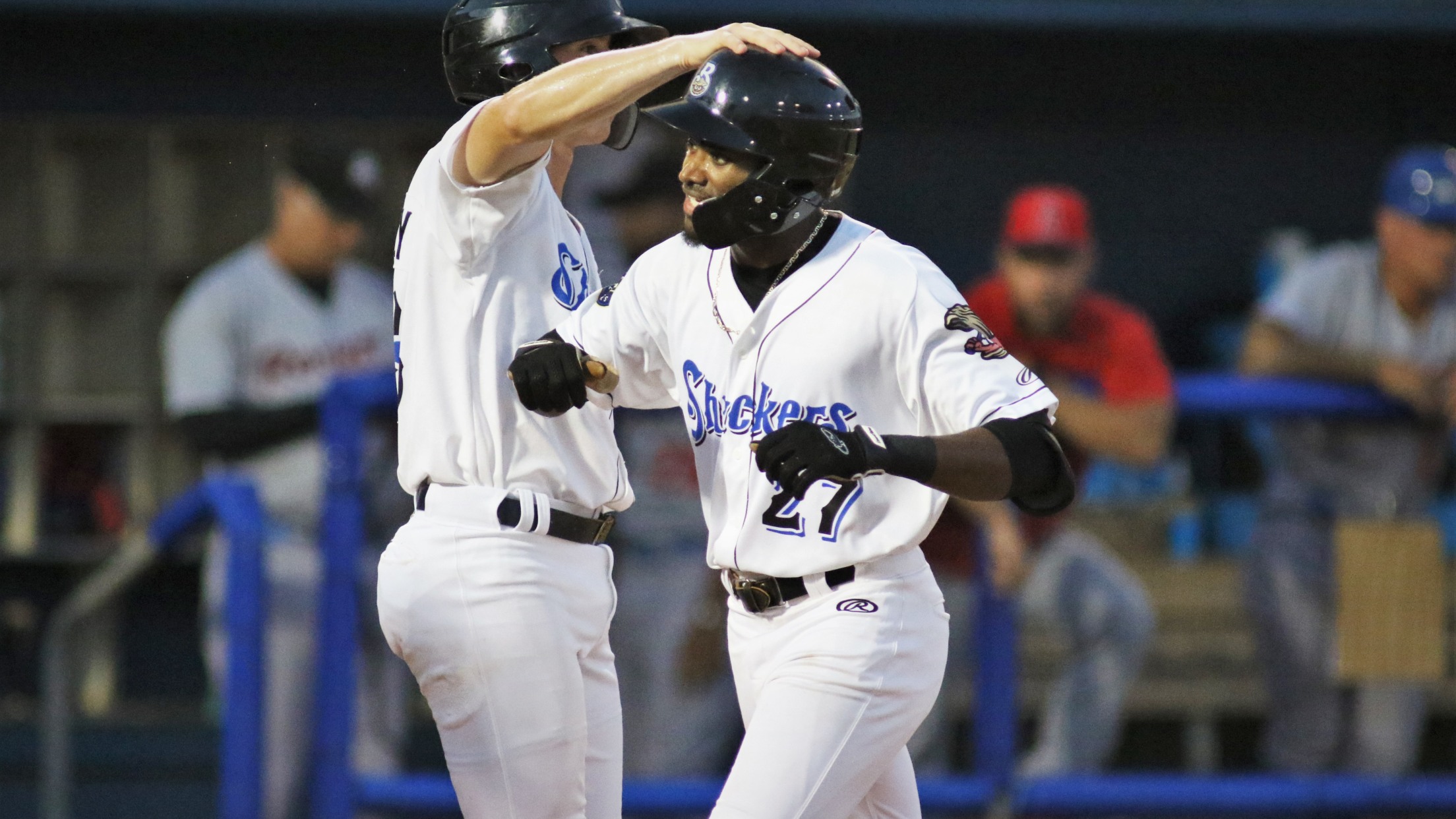 Korry Howell homered and delivered a career-high five RBI as part of a 6-2 Biloxi Shuckers (37-62) win over the Rocket City Trash Pandas (49-48) on Thursday night at MGM Park. Rocket City was able to strike for the first run of the game with a two-out rally in the
Spanberger's Ninth-Inning Blast Lifts Shuckers To 2-1 Win
Luna Turns In Third Quality Start For Biloxi
A solo home run by Chad Spanberger vaulted the Biloxi Shuckers (34-59) to a 2-1 victory over the Pensacola Blue Wahoos (47-46) on Thursday night at Blue Wahoos Stadium. With the game tied at 1-1 in the top of the ninth, Spanberger fell behind 0-2 against RHP Zach Leban (L,
Two Big Innings Help Shuckers Secure Win and Series Split
Fry Homers For Biloxi In Victory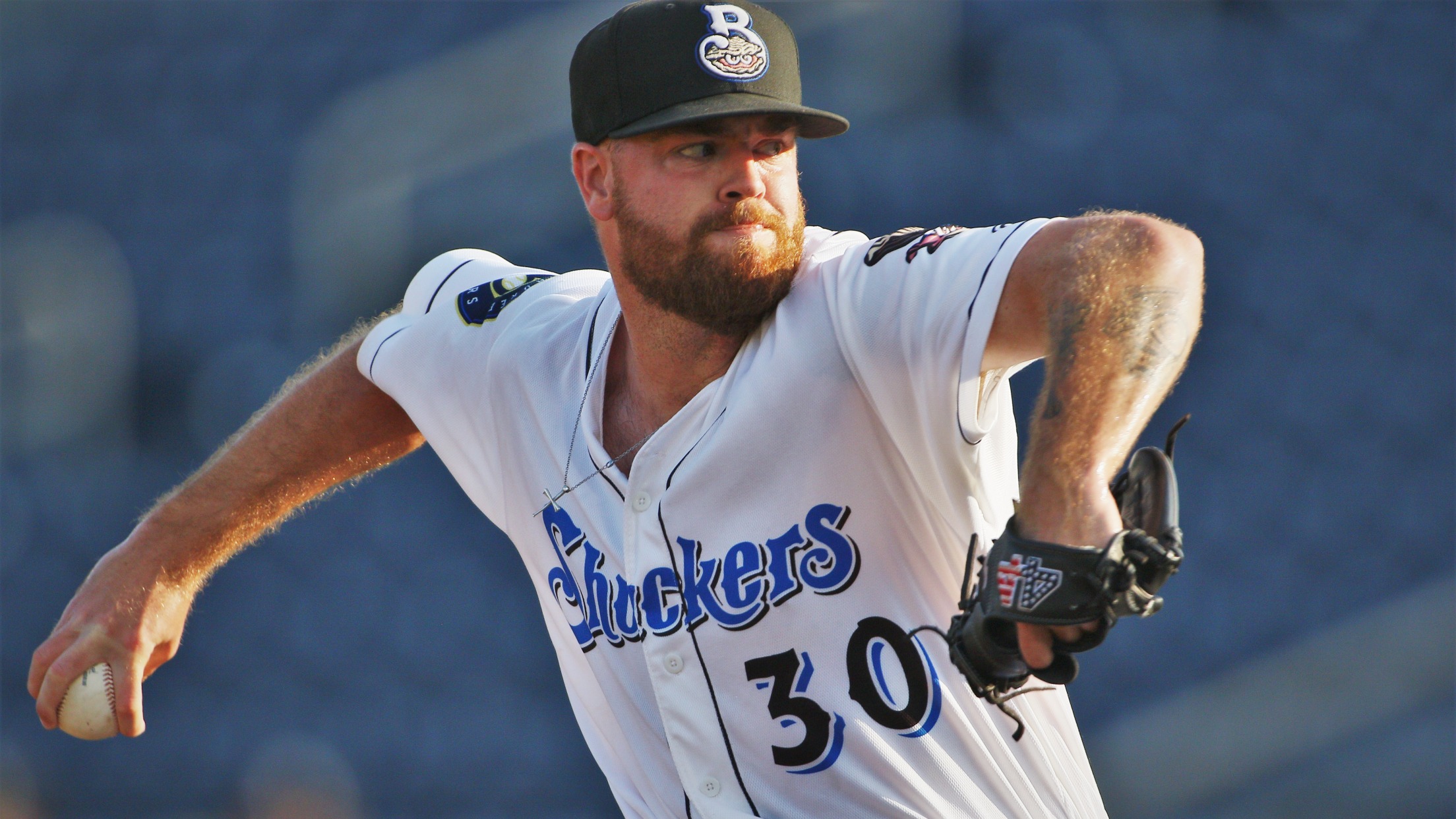 A combined effort by the pitching staff and a pair of multi-run innings helped the Biloxi Shuckers (32-52) top the Pensacola Blue Wahoos (42-42) 5-2 on Sunday evening at MGM Park. With the win, the Shuckers split their series against the Blue Wahoos and conclude their homestand with a 7-6
Biloxi Extends Winning Streak To Seven Straight With 5-4 Win
Shuckers Fall In Continuation of Suspended Game Against Montgomery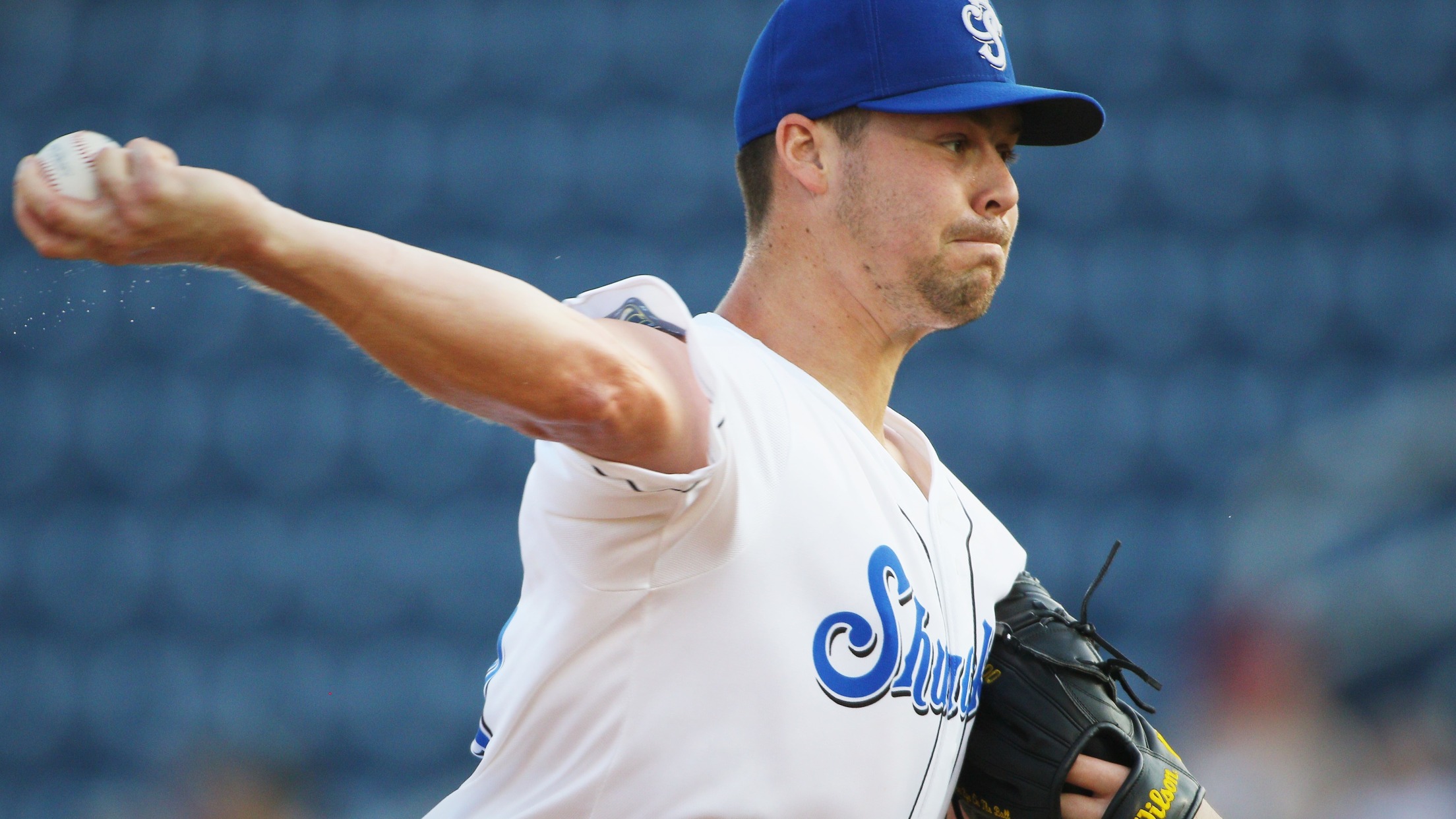 The Biloxi Shuckers (26-46) secured a 5-4 win over the Montgomery Biscuits (39-31) in their regularly scheduled game on Tuesday night at MGM Park, extending their season-best winning streak to seven games. Earlier in the night, the Shuckers were walked off in the continuation of a suspended game from July
Palma's Pinch-Hit Single Delivers Shuckers' 4-2 Win
Biloxi Wins Fourth Straight, Take Series From M-Braves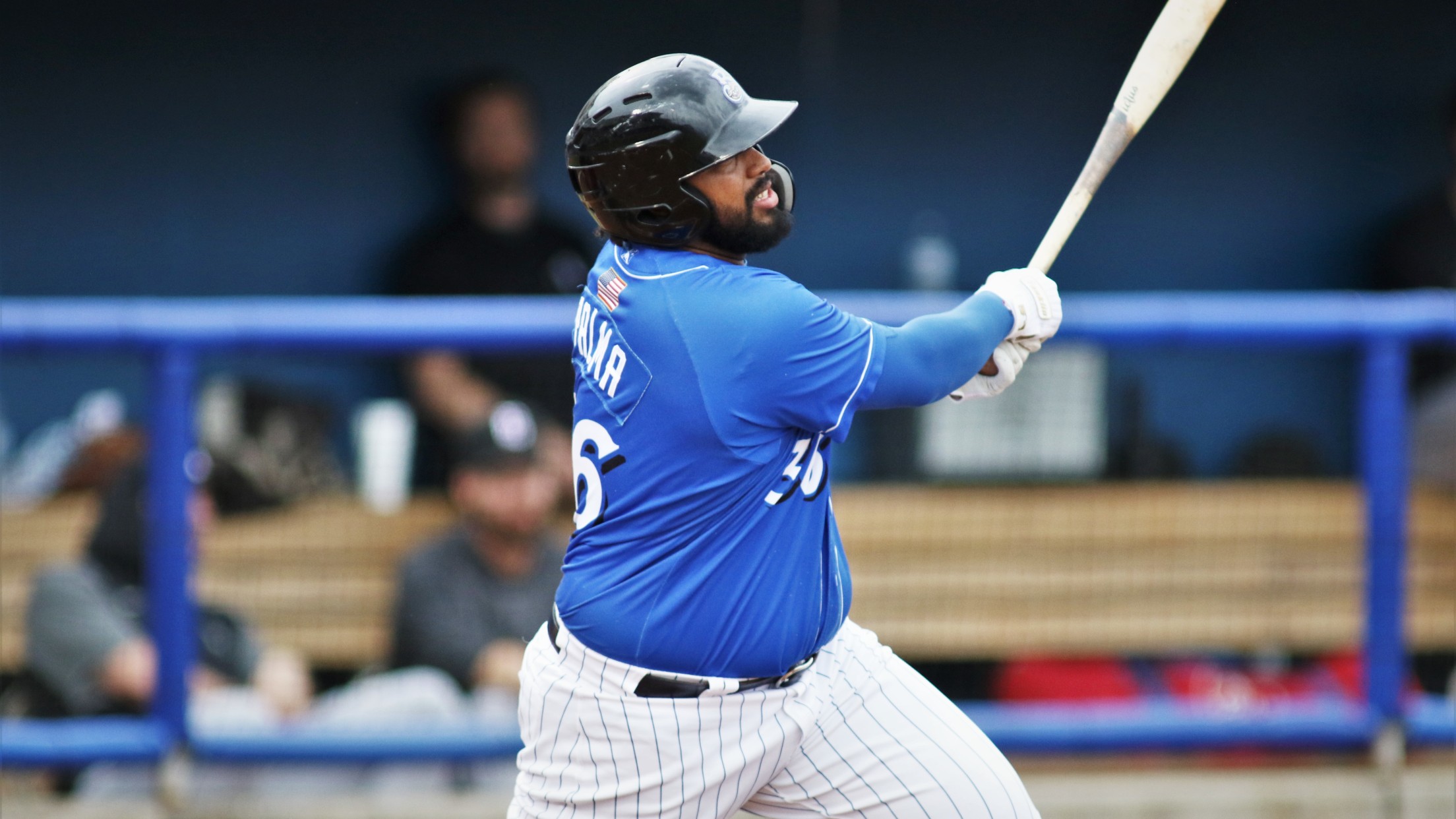 A ninth-inning rally lifted the Biloxi Shuckers (23-45) to a 4-2 win over the Mississippi Braves (40-30) on Friday night at Trustmark Park. The victory was the fourth straight win for the Shuckers and gives them a series win over the M-Braves. With the game tied at 2-2 in the
Devanney Delivers Walk-Off Winner For Biloxi
Turang Ties Franchise Record With 15 Game Hitting Streak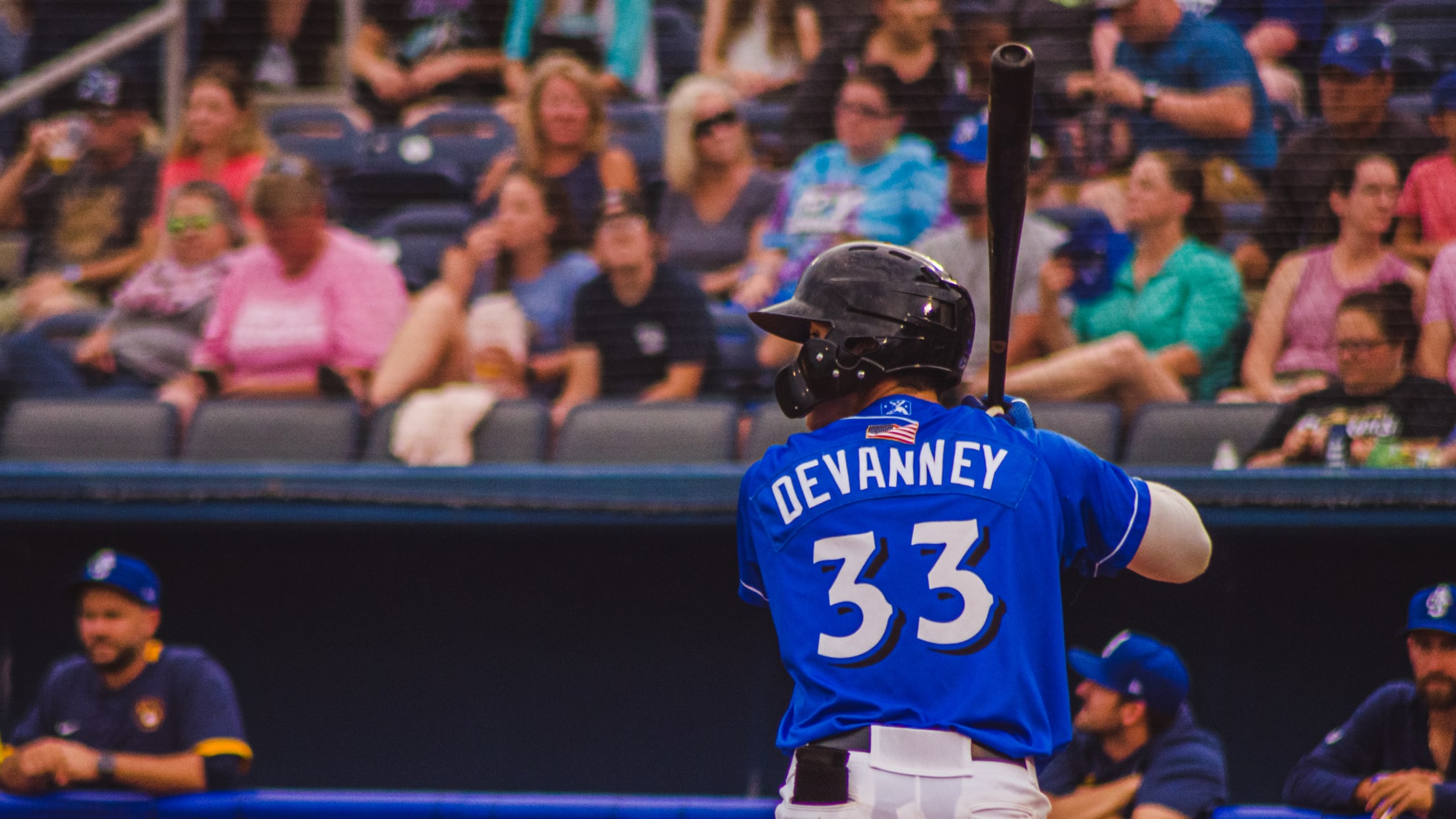 The Biloxi Shuckers (13-21) picked up their first extra-innings win of the season topping the Mississippi Braves (18-16) 4-3 on Friday night at MGM Park. Justin Dean, the AA-South leader in stolen bases, came in to pinch run in place of Drew Lugbauer to start off the tenth inning. RHP
Pitching Shuts Down Blue Wahoos In 3-1 Win
Lutz Doubles Twice in Victory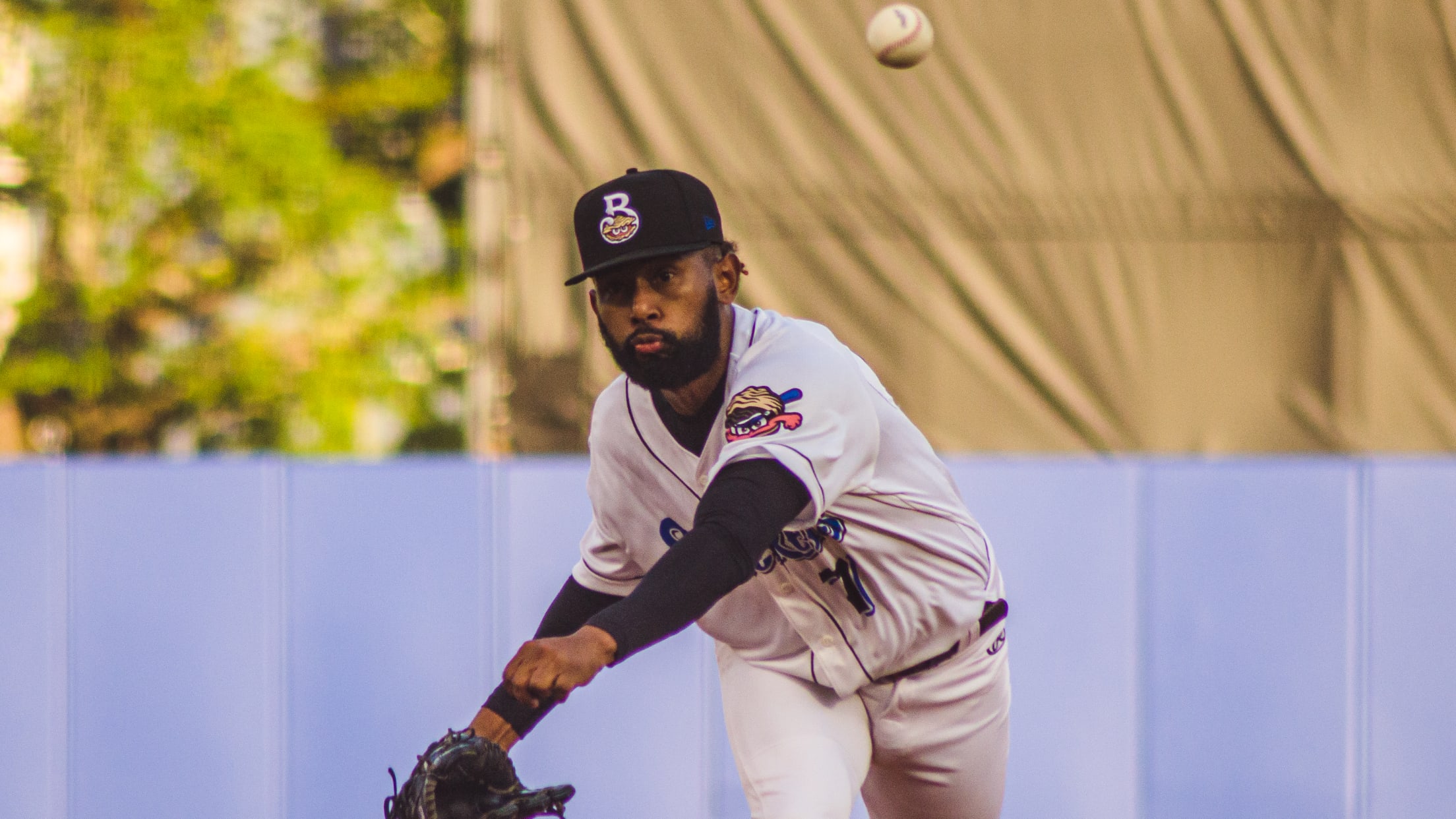 Four pitchers for the Biloxi Shuckers (9-12) combined to limit the Pensacola Blue Wahoos (13-8) to one run in a 3-1 victory on Thursday night at MGM Park. The win snapped the Blue Wahoos six-game winning streak. The Shuckers scored all the runs they needed in the bottom of the
Grand Victory! Fry's Slam Holds Up In 8-6 Win
Four Shuckers' Relievers Combine to Blank Smokies Down the Stretch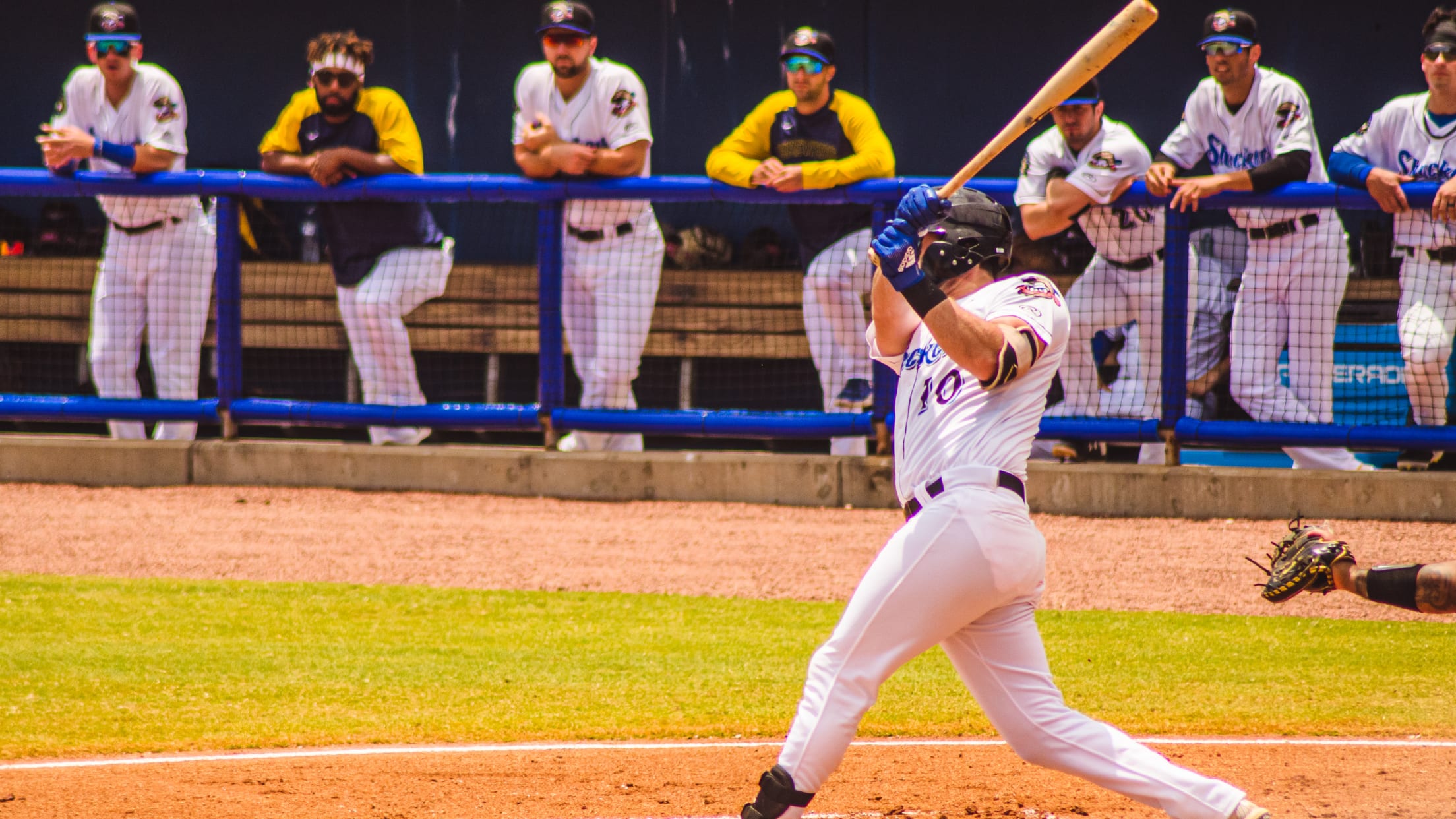 After scoring seven unanswered runs to start the game, the Biloxi Shuckers (7-9) held off a rally from the Tennessee Smokies (6-10) for an 8-6 win at Smokies Stadium on Friday night. The top two batters in the Shuckers' order got the scoring started immediately as Tristen Lutz singled off
Prospect Roundup: Games of April 22
Boston's Houck fans nine; Angels' Rojas homers twice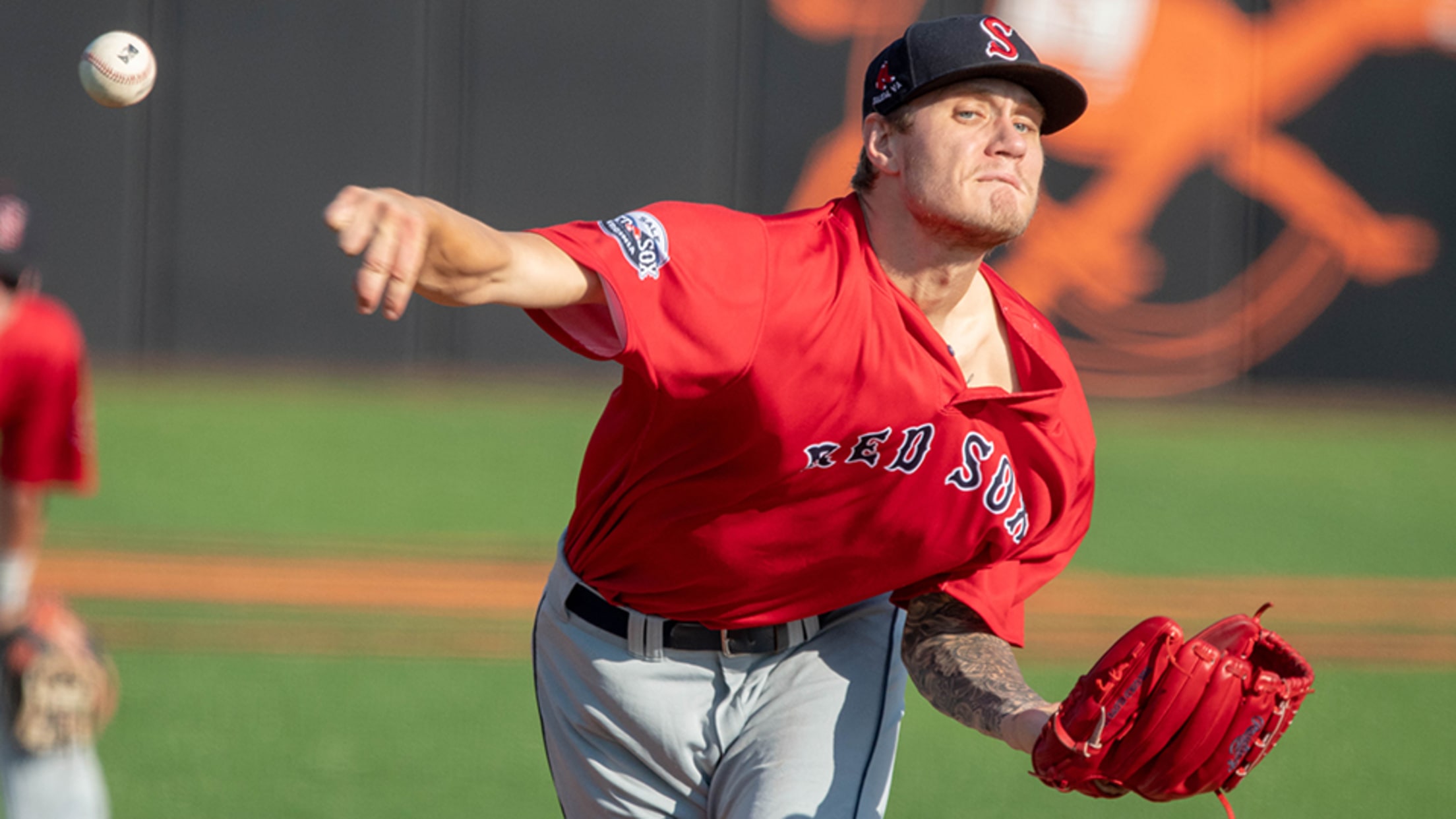 Red Sox RHP Tanner Houck, Double-A Portland: 5.0 IP, 1 H, 0 R, 0 BB, 9 K -- If it weren't for rain, a career start for the No. 6 Red Sox prospect may have been even better. The Sea Dogs and Yard Goats played five innings on Monday, and
Near No-Hitter Leads Shuckers Past Jumbo Shrimp
Biloxi Clinches Series After No-Hitter Falls in the Ninth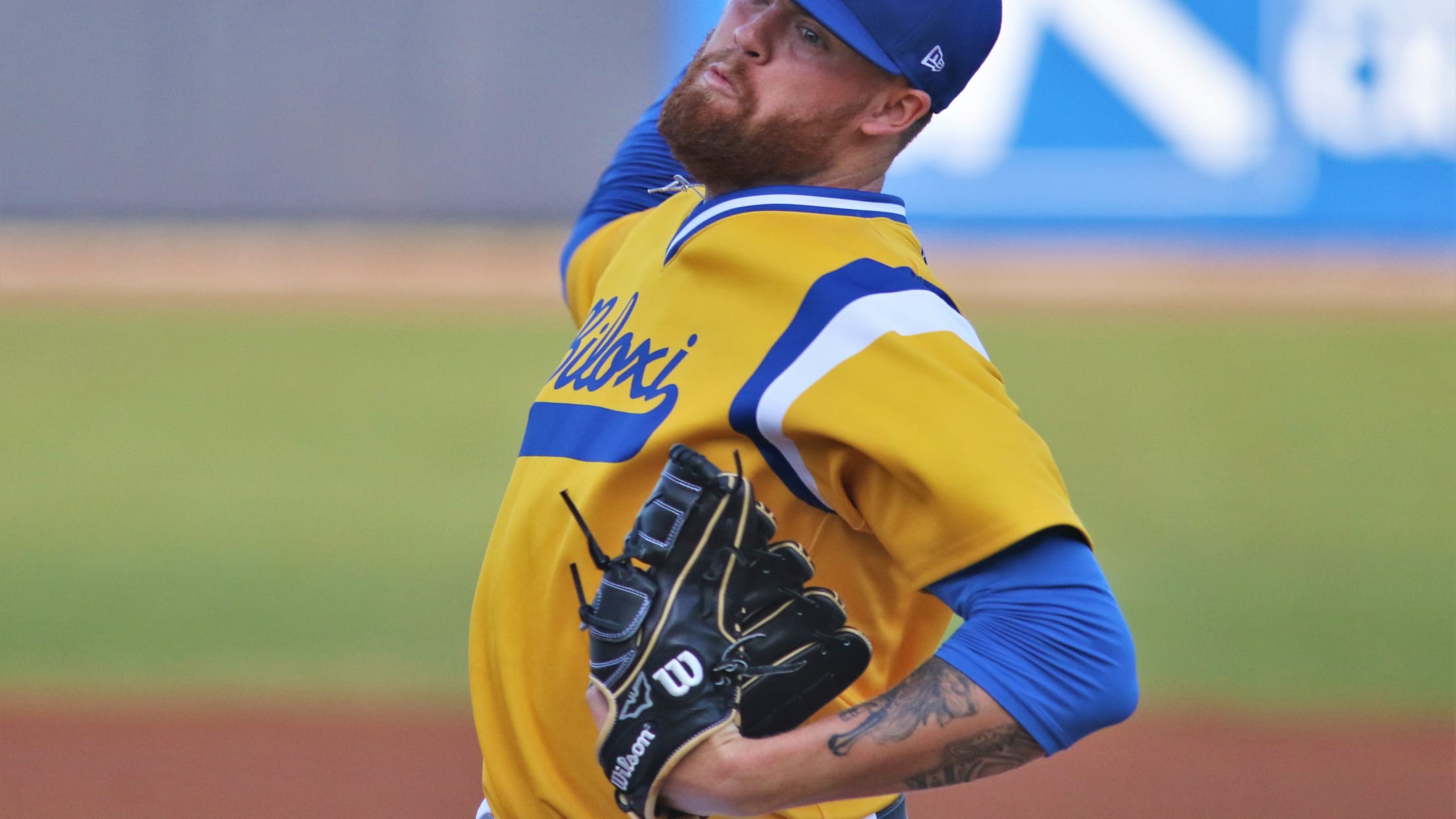 The Biloxi Shuckers (10-8) fell two outs shy of their first ever nine-inning combined no-hitter on Monday night at MGM Park but walked away with a convincing 7-1 victory over the Jacksonville Jumbo Shrimp (5-13). Extending their season-best winning streak to four games, Braden Webb (W,1-3) worked his longest start
2019 Preview: Biloxi Shuckers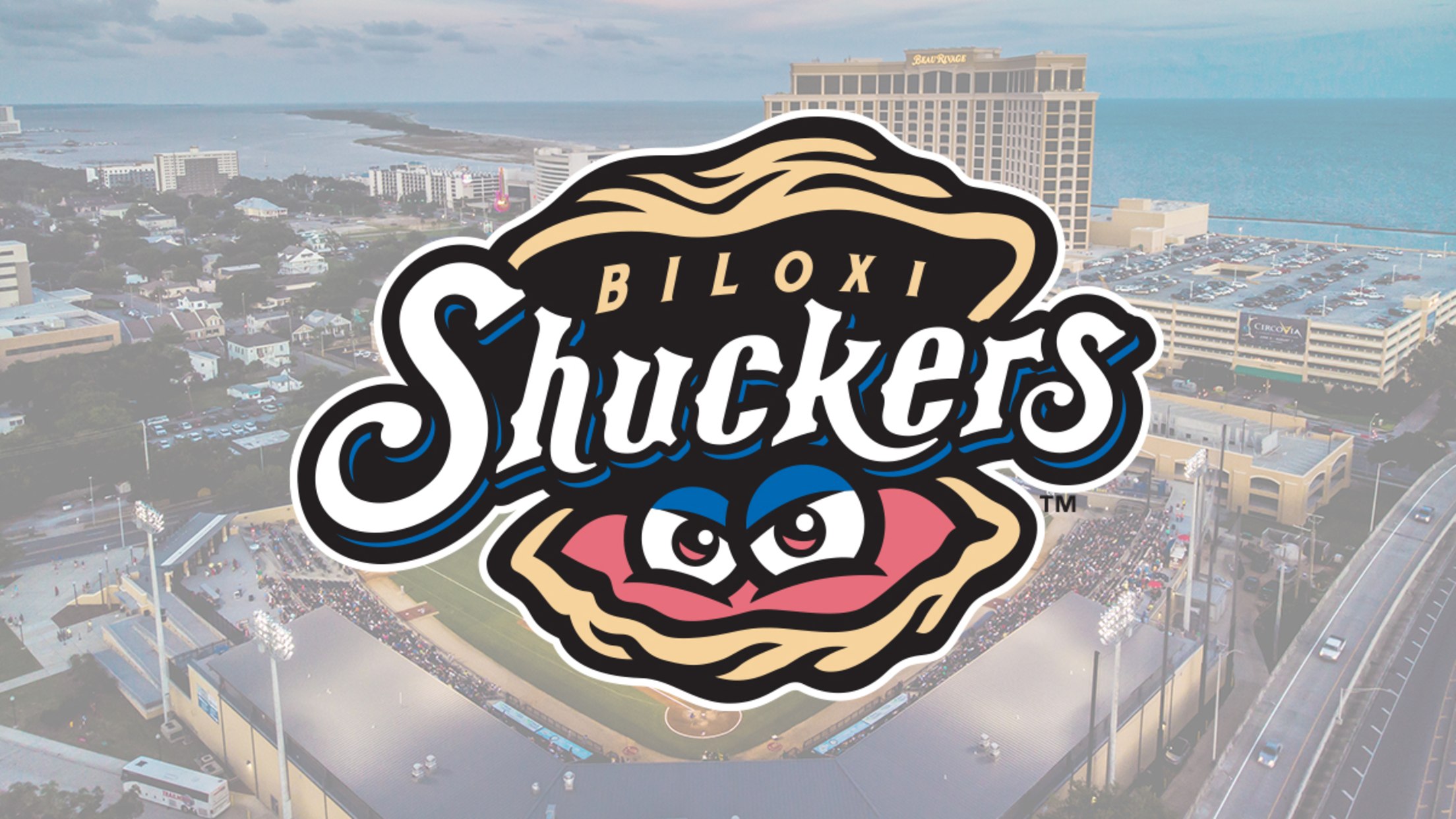 In 2018 the Biloxi Shuckers bulldozed their way through the regular season only to fall short in the Southern League Championship Series. Will 2019 mark the year Biloxi breaks through and claims their first title?2018 RECORD: 81-59, 1st in the Southern League's South Division2018 PLAYOFFS: Lost in Southern League Championship
Biloxi Blitzes Jackson in 7-0 Victory to Claim Game One of Championship Series
Webb Takes No-Hitter To Seventh, Shuckers Tag Widener For Five Runs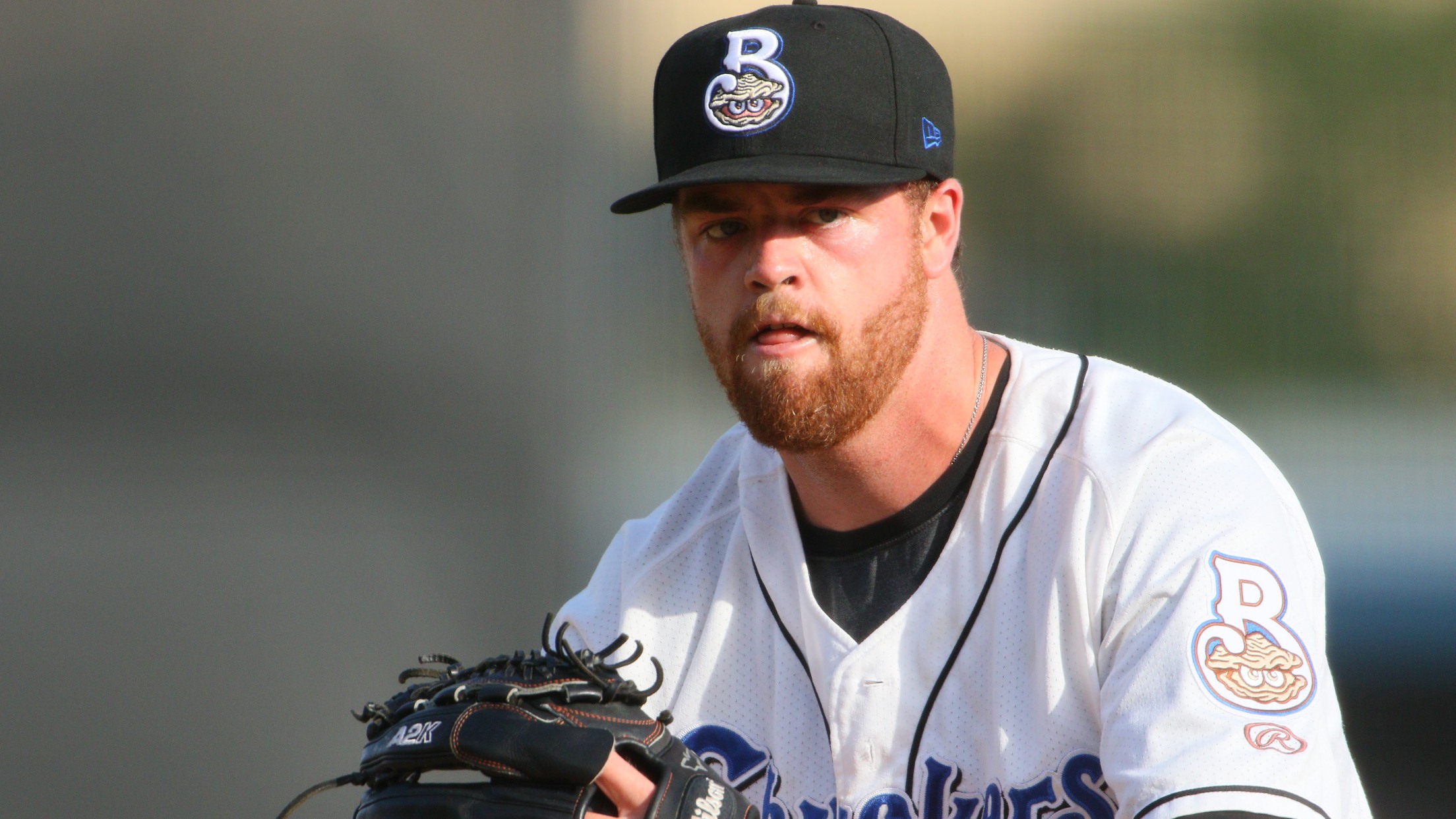 JACKSON, TN - The Biloxi Shuckers (1-0) jumped out to an early lead and did not relent in a 7-0 win over the Jackson Generals (0-1) on Tuesday night at the Ballpark at Jackson. RHP Braden Webb (W, 1-0) allowed just one hit in his six innings-plus of work, taking a
Shuckers' Webb tosses gem in Game 1
Brewers prospect takes no-hitter into seventh, fans seven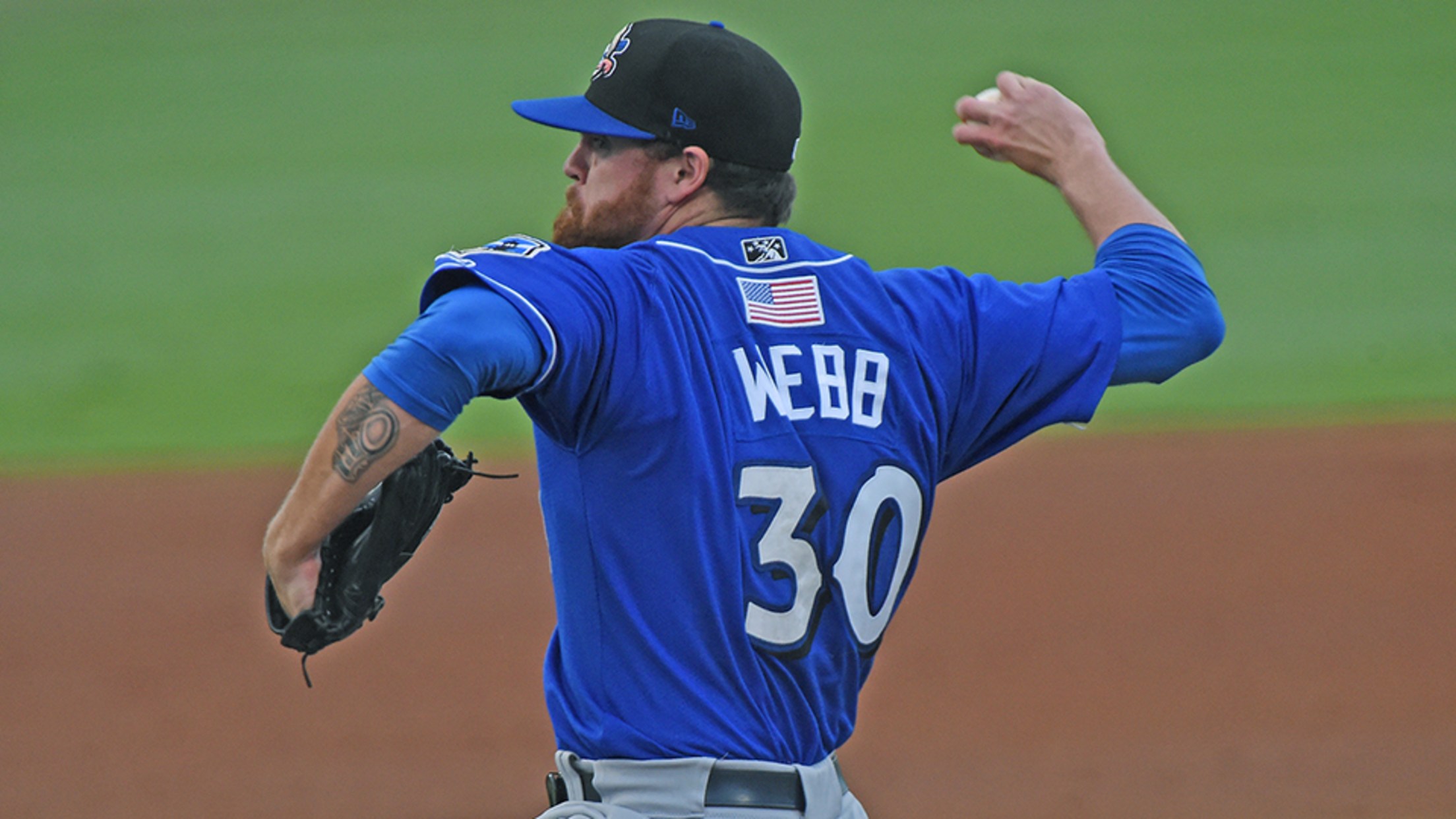 Even though Braden Webb had not pitched in 11 days, he picked up right where he left off -- putting zeros up on the board. The Brewers prospect took a no-hitter into the seventh and struck out seven over six-plus innings, yielding a hit and three walks, as Biloxi blanked Jackson,
Webb brilliant in one-hit gem for Biloxi
Brewers righty matches personal best with 10 K's in six frames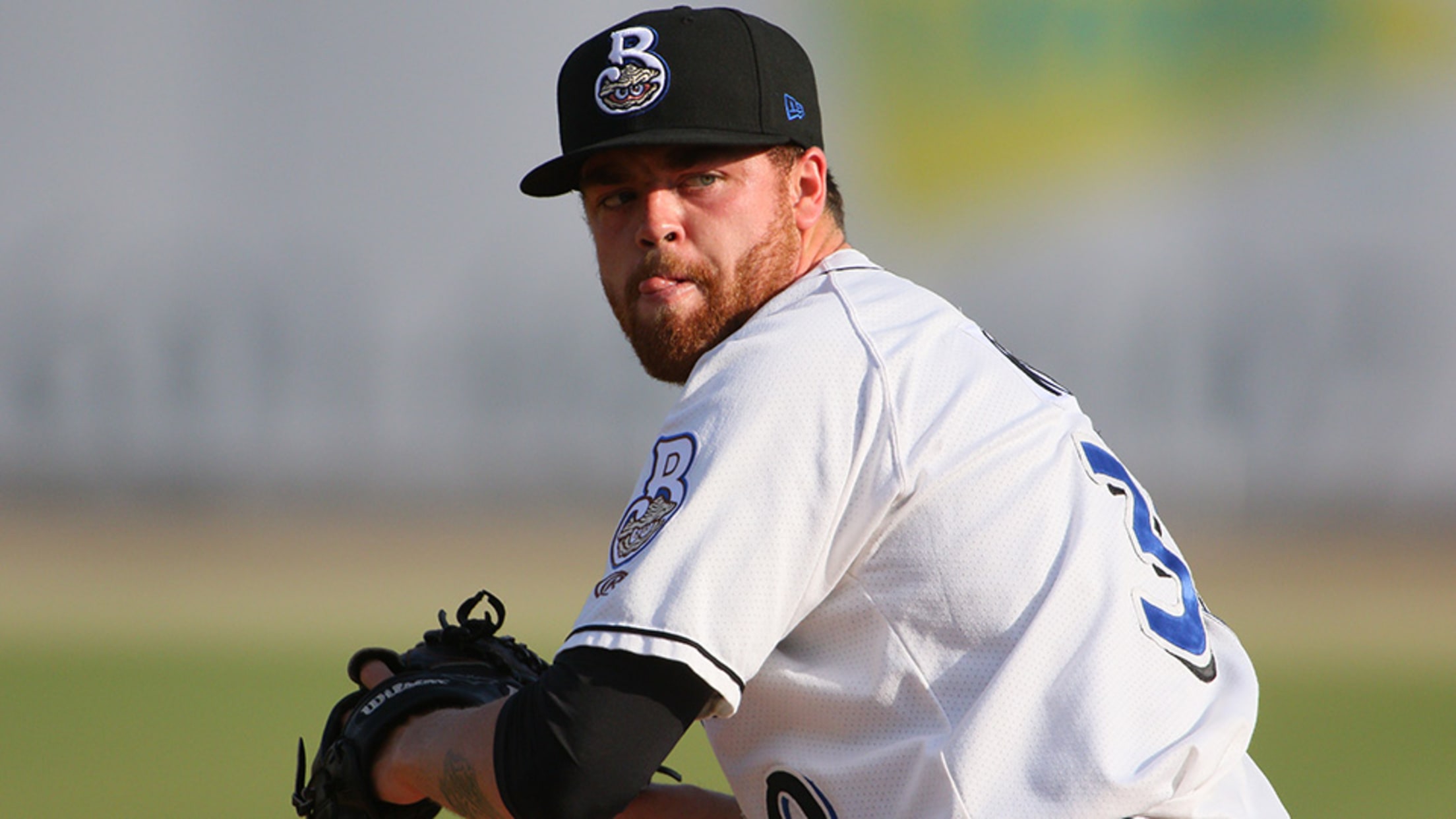 A rainy Friday in Biloxi turned to a balmy 82 degrees by game time at MGM Park, and the wet conditions made things difficult for Braden Webb in the early going. But the advice of pitching coach David Chavarria spurred the Shuckers right-hander to make proper use of the rosin
Webb Spins A Gem In Shuckers Shutout Of Barons
Wilson Clocks First Double-A Home Run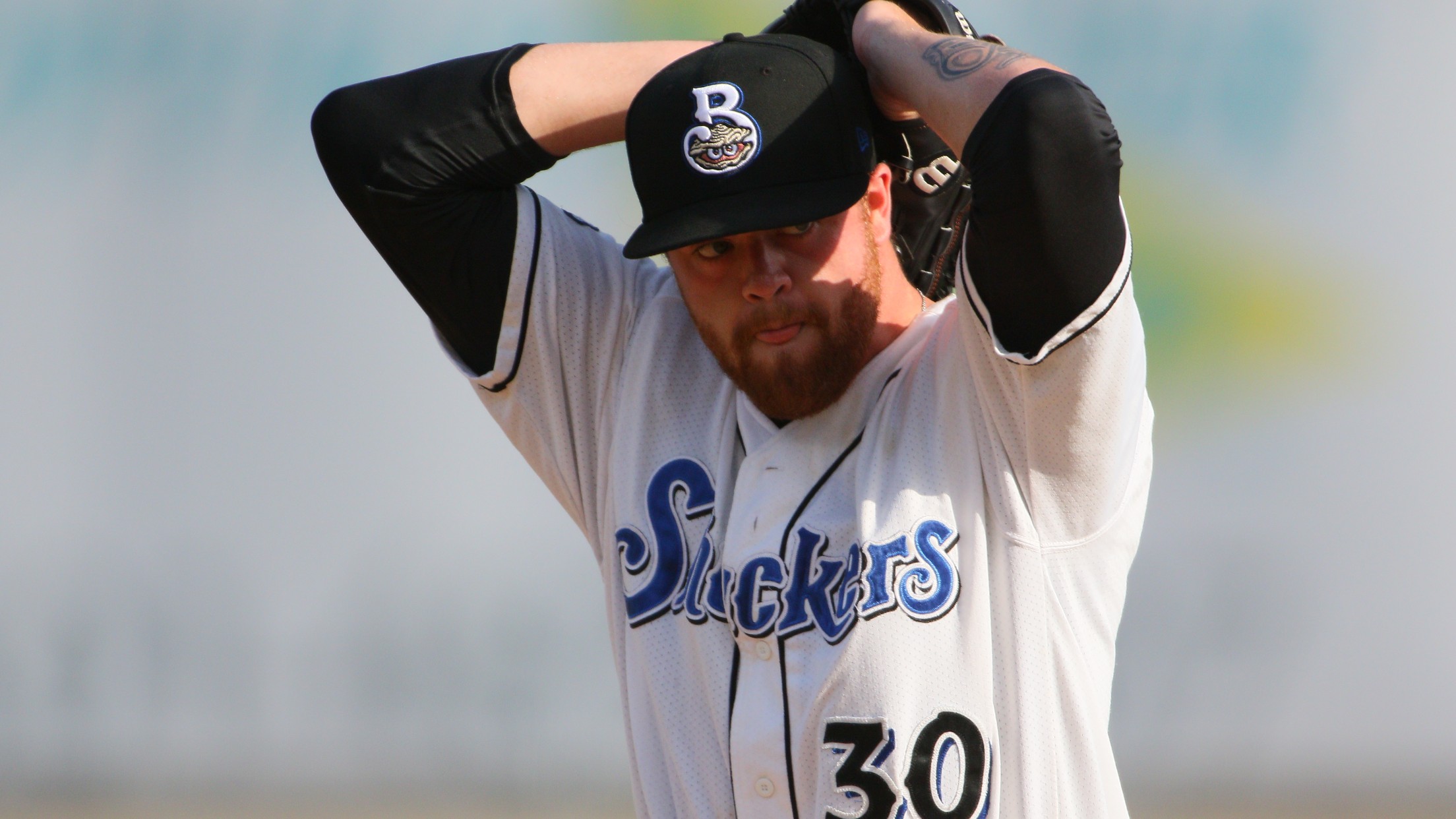 RHP Braden Webb (W, 1-0) twirled six one-hit innings to earn his first Double-A win, as the Biloxi Shuckers (80-57, 37-28) blanked the Birmingham Barons (64-71, 32-35) 7-0 on Friday night at MGM Park.Webb allowed a leadoff single to Joel Booker in the first at bat of the game. Shuckers
Grisham Walks Off Pensacola
Shuckers' Outfielder Connects for His Second Walk-Off Hit of the Homestand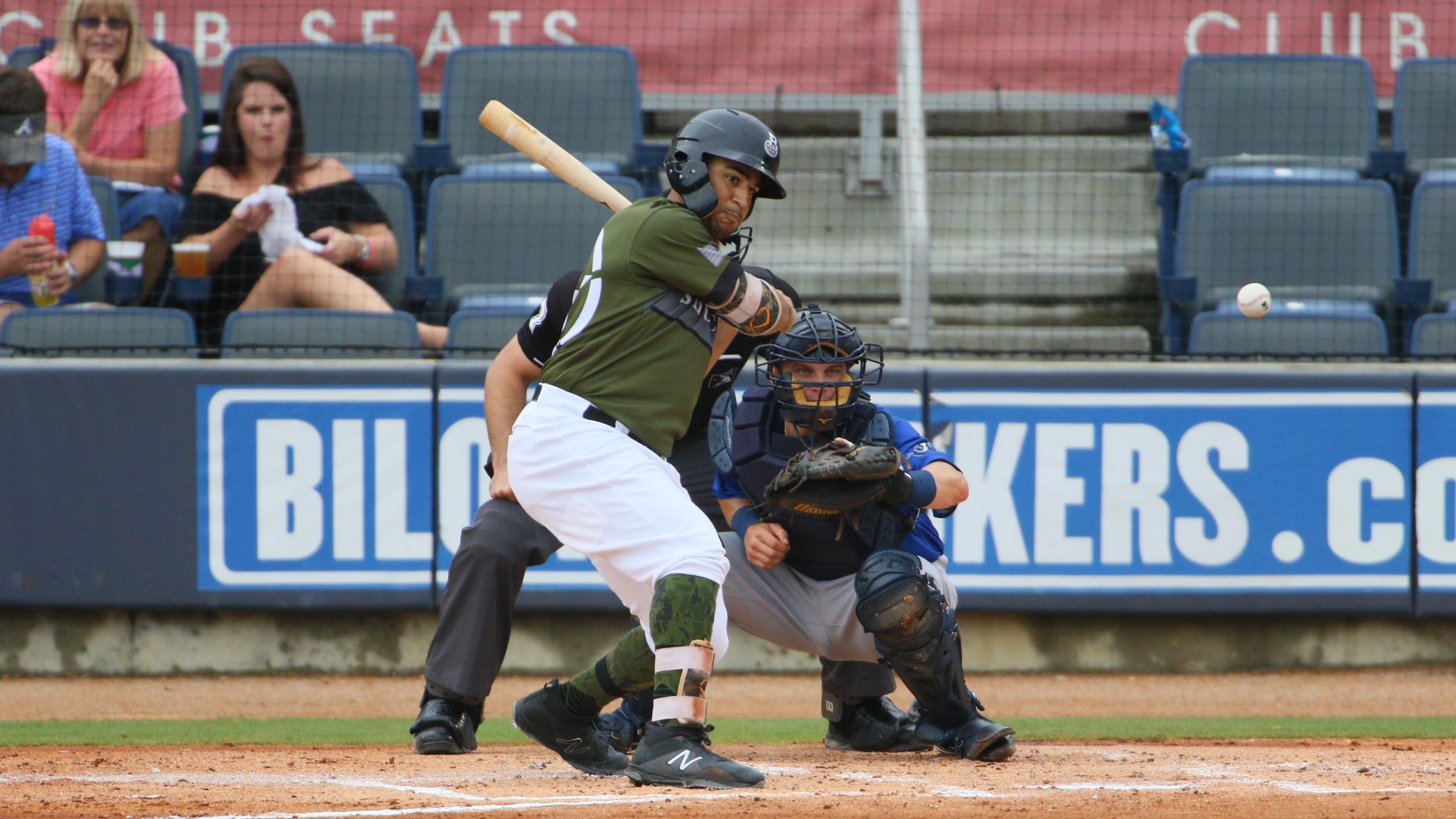 Trent Grisham belted a walk-off home run in the bottom of the ninth inning to propel the Biloxi Shuckers (72-54, 31-25) to a 4-3 series-opening win over the Pensacola Blue Wahoos (63-60, 33-22) on Sunday afternoon at MGM Park. The Shuckers now sit just 2.5 games behind Pensacola for first
Shuckers and BayBears Split Twin Bill to Open Six-Game Series
Grisham Delivers Walk-Off in Game One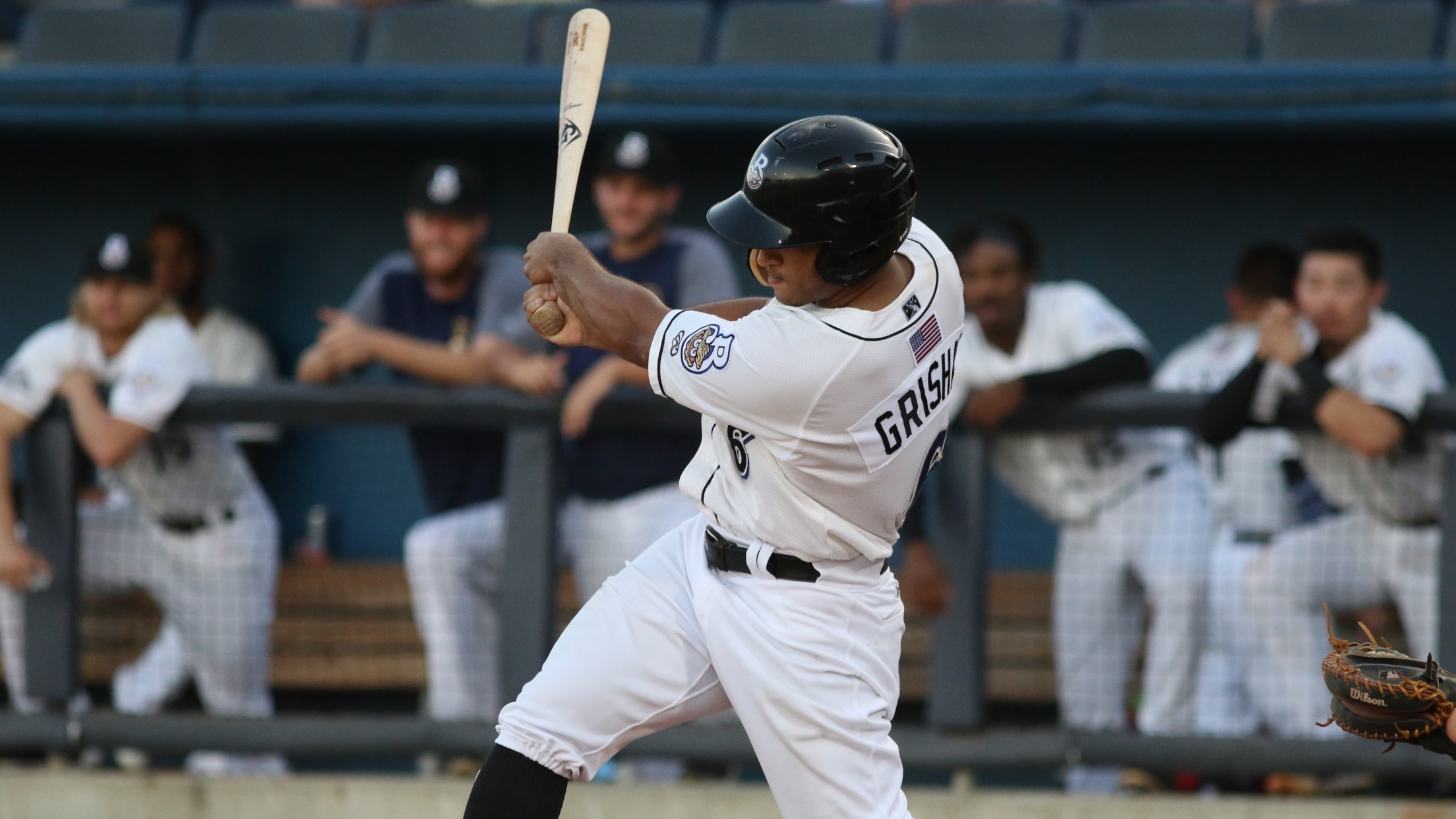 The Biloxi Shuckers (68-53, 27-24) and Mobile BayBears (60-58, 23-27) split a doubleheader on Tuesday night at MGM Park. Trent Grisham propelled the Shuckers to a 4-3 extra-inning win in Game One with a walk-off double, while Mobile took Game Two 4-1.Game One:The BayBears jumped out to a two-run lead
Webb almost unhittable for Mudcats
Brewers righty allows one hit, two walks over six shutout frames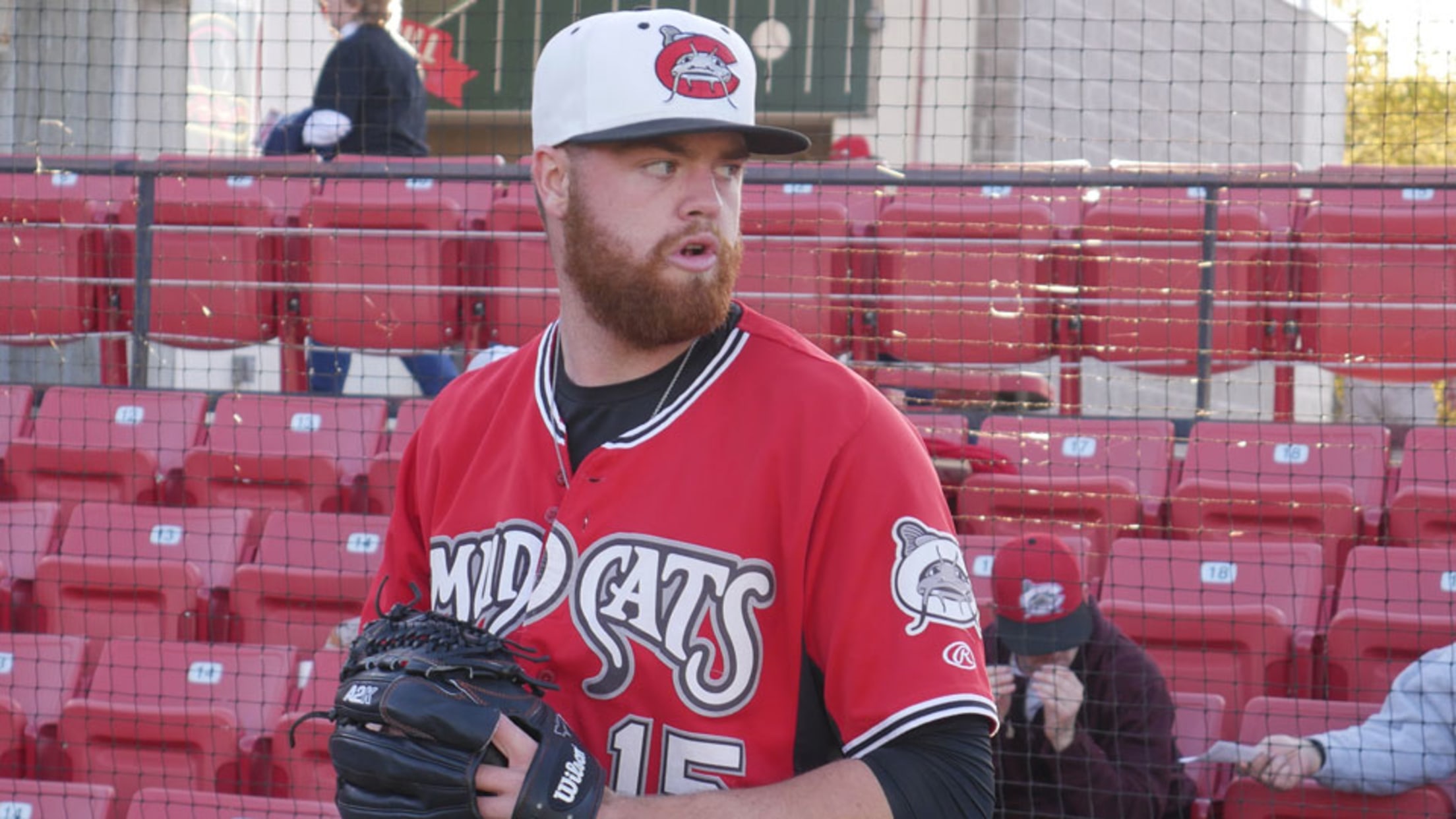 Braden Webb can appreciate starts like Monday's scoreless outing because of the time he spent away from the game earlier this season.The transaction record says Webb was sent down from Class A Advanced Carolina to Rookie-level Helena on April 28, but the righty never left North Carolina. Webb sat on the
Roster Update: Williams to DL, Webb transferred to Carolina
The Brewers placed RHP Chase Williams on the DL and transferred RHP Braden Webb to the Mudcats today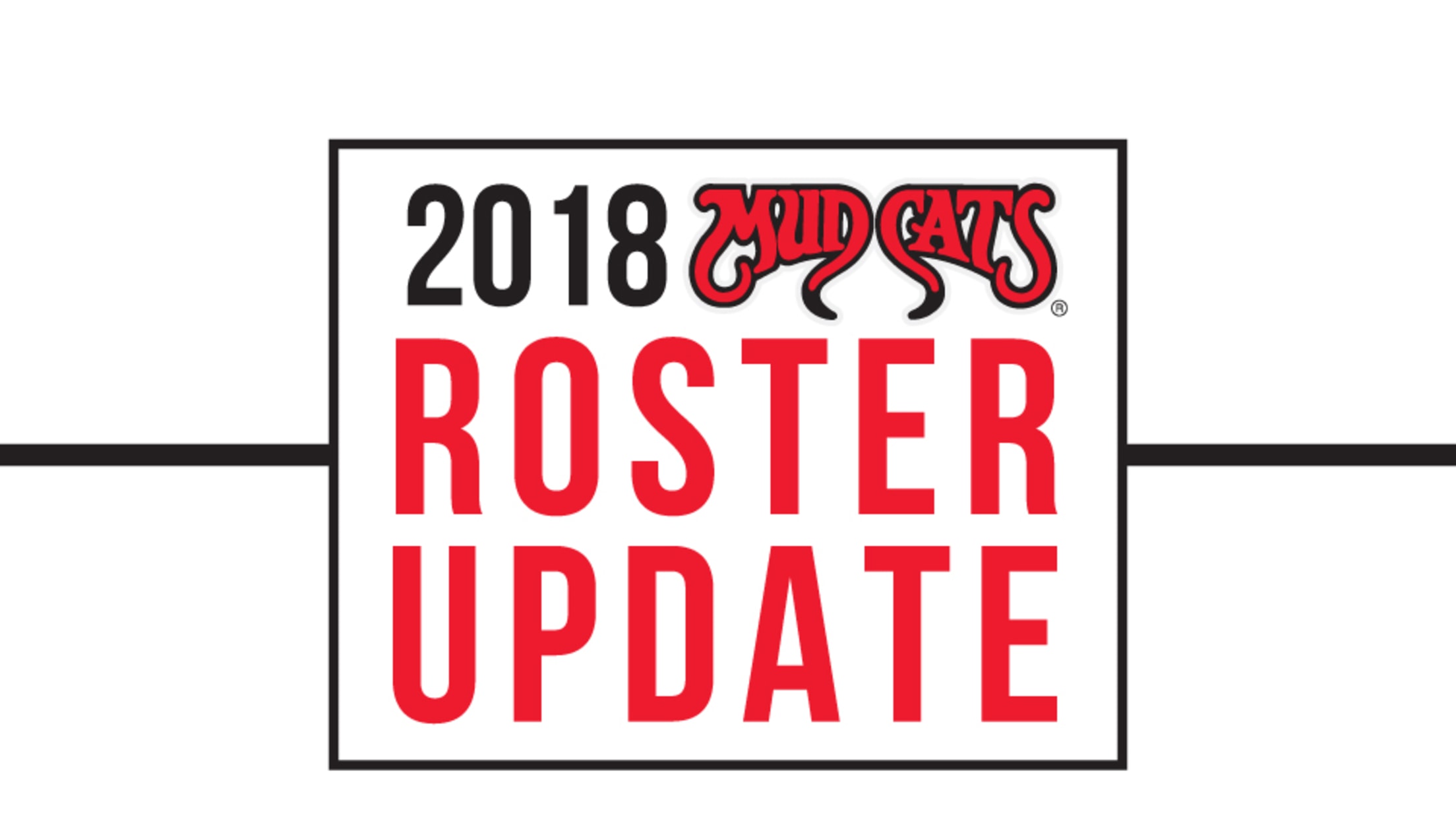 ZEBULON, N.C. - The Milwaukee Brewers announced a series of roster transactions today with two affecting the Carolina Mudcats active roster. The moves included the placement of RHP Chase Williams on the disabled list (retroactive to May 7) and the transfer of RHP Braden Webb from the Helena Brewers to
Rattlers Earn Split in Series with 3-2 win over Kane County
Webb & Roegner hold Cougars to two hits; Gideon homers; Villar and Braun conclude rehab assignment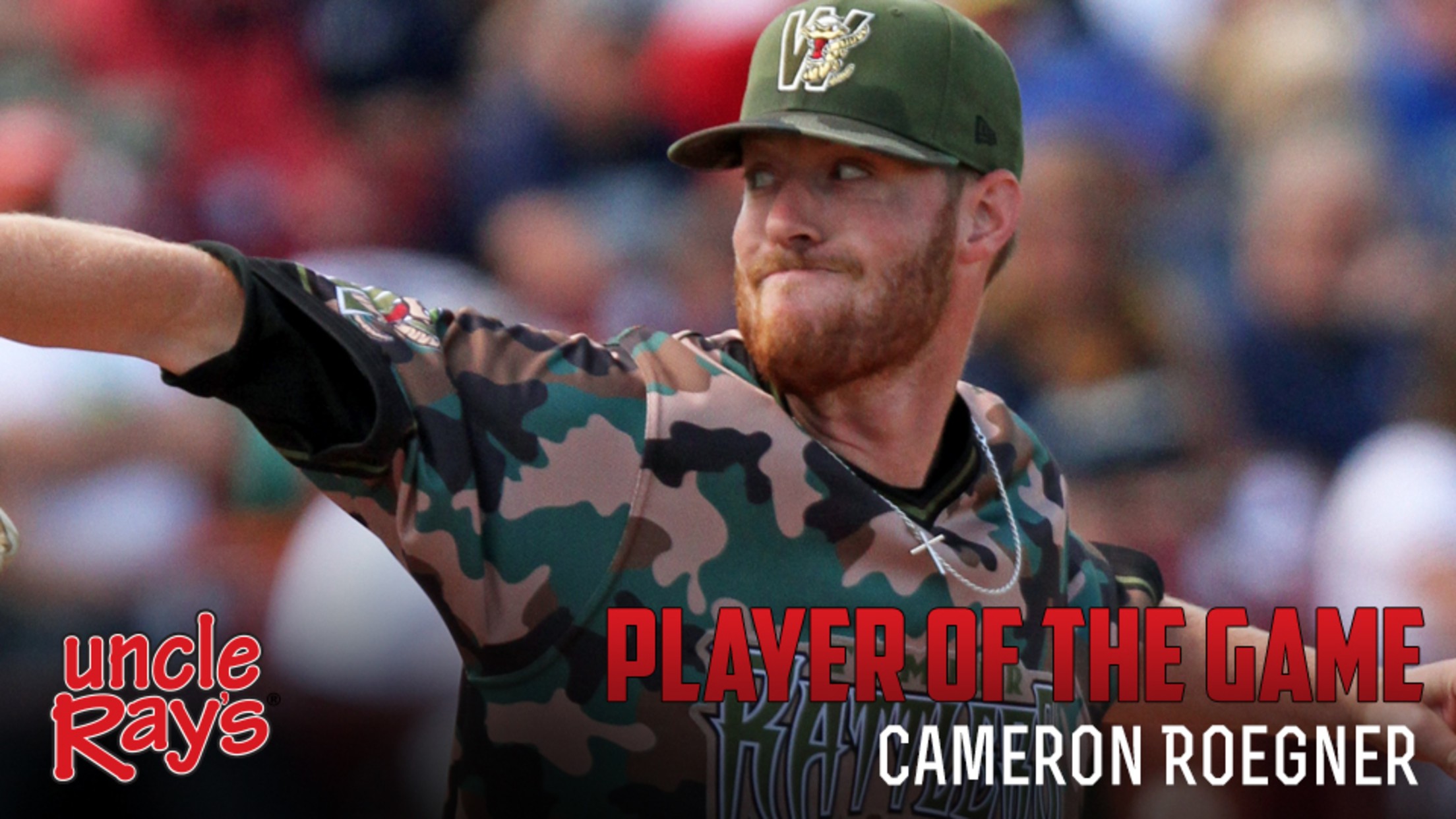 GRAND CHUTE, WI - The Wisconsin Timber Rattlers edged the Kane County Cougars 3-2 on Sunday afternoon at Neuroscience Group Field at Fox Cities Stadium. The win was the second straight for the Timber Rattlers and allowed them to earn a split in the four-game series to open the second
Hard work, perseverance pay off for All Stars
Feliciano, Harrison, & Webb react to their All-Star Selection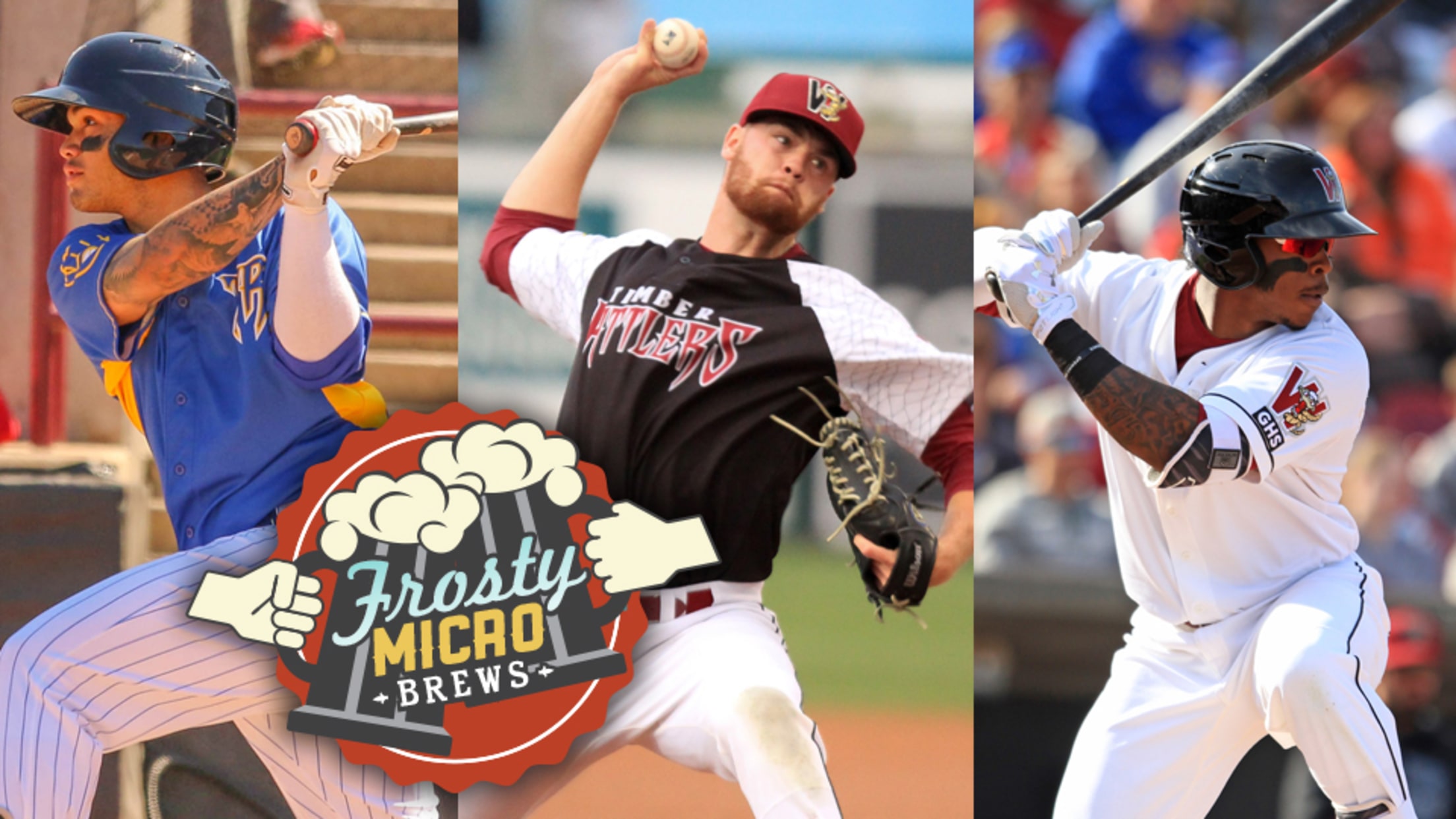 For most of the Timber Rattlers the next week includes a pair of long road trips through Burlington and Kane County, where the team is scheduled to play the final nine games of the season's first half in a span of six days. After those series wrap up many of
Rattlers Score Walkoff Win over Kane County
Wisconsin wins second straight game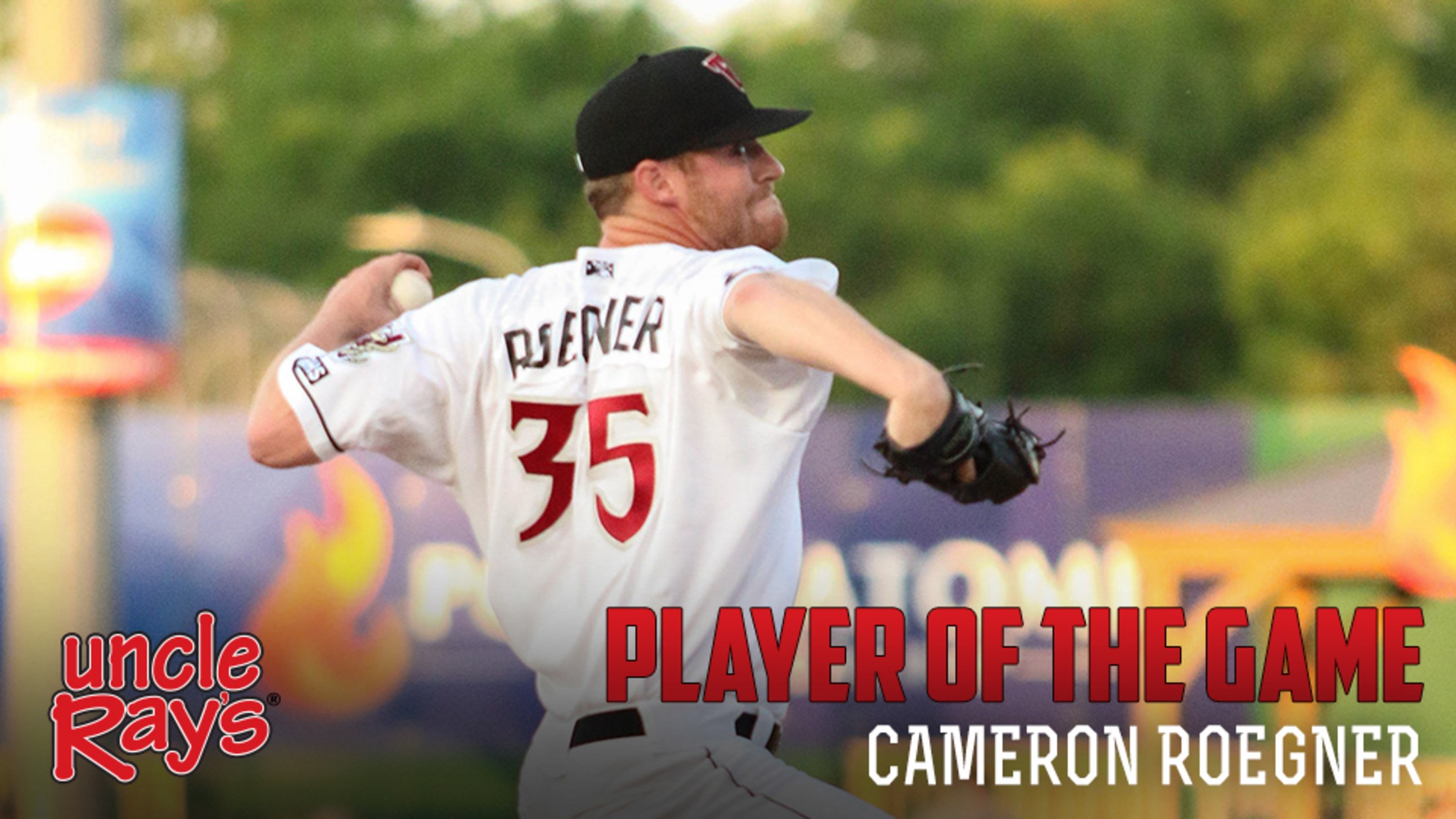 GRAND CHUTE, WI - The Wisconsin Timber Rattlers refused to let this one get away from them. Monte Harrison scored on a throwing error in the bottom of the ninth inning to give the Rattlers a 3-2 win over the Kane County Cougars on Friday night at Neuroscience Group Field
Rattlers Start Road Trip with a Win
Webb & Roegner combine on five-hit shutout at Fort Wayne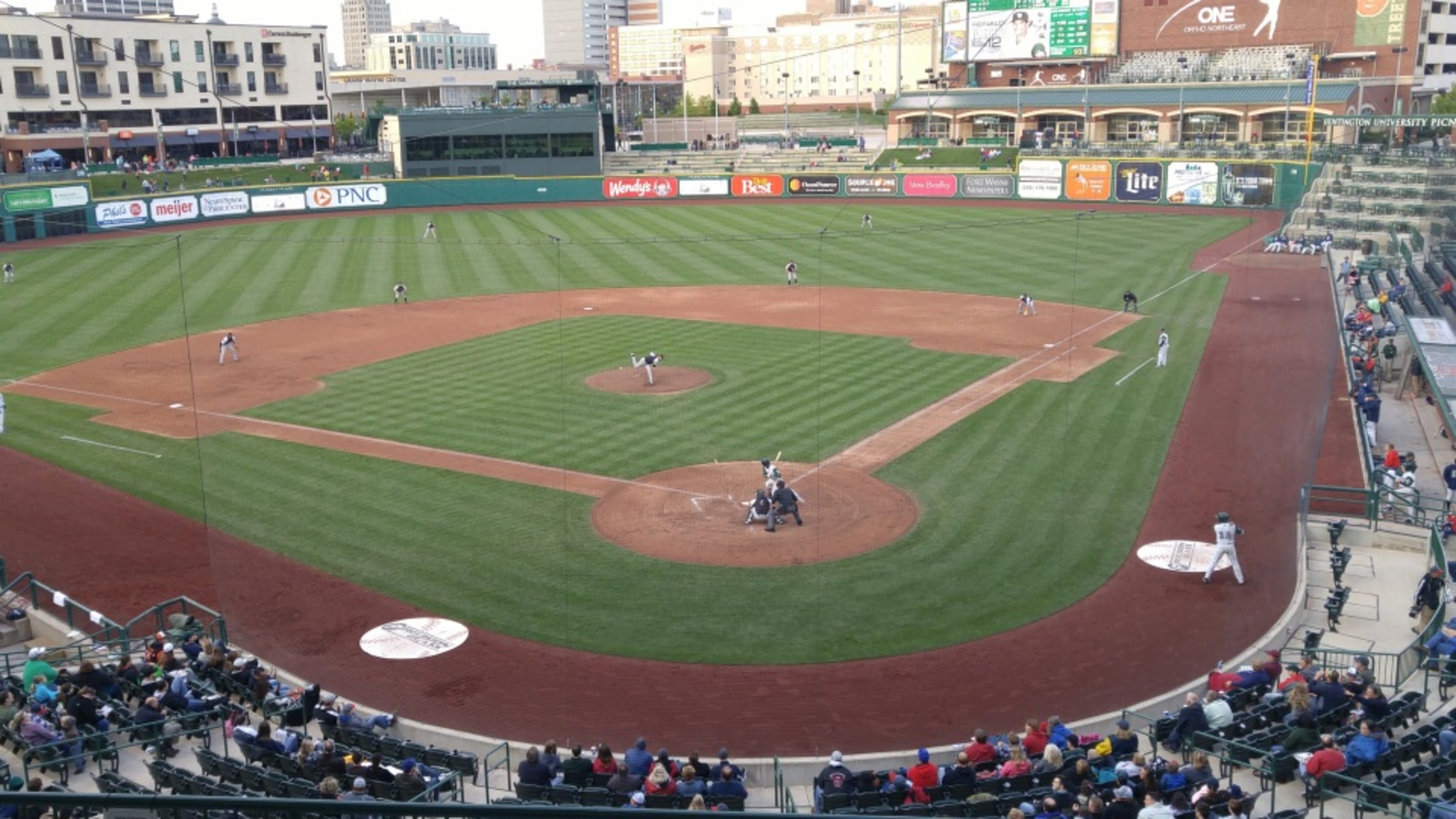 FORT WAYNE, IN - The Wisconsin Timber Rattlers started their six-game road swing to the Eastern Division of the Midwest League in style. The Rattlers defeated the Fort Wayne TinCaps 2-0 on Monday night at Parkview Field. The Rattlers snapped a three-game losing streak with the shutout victory.
Rattlers Beat Peoria 4-1
Roegner and Harrison provide the pitching and offense for Wisconsin