Prospects in the 2020 Red Sox player pool
Boston's four top-30 prospects could impact infield in short season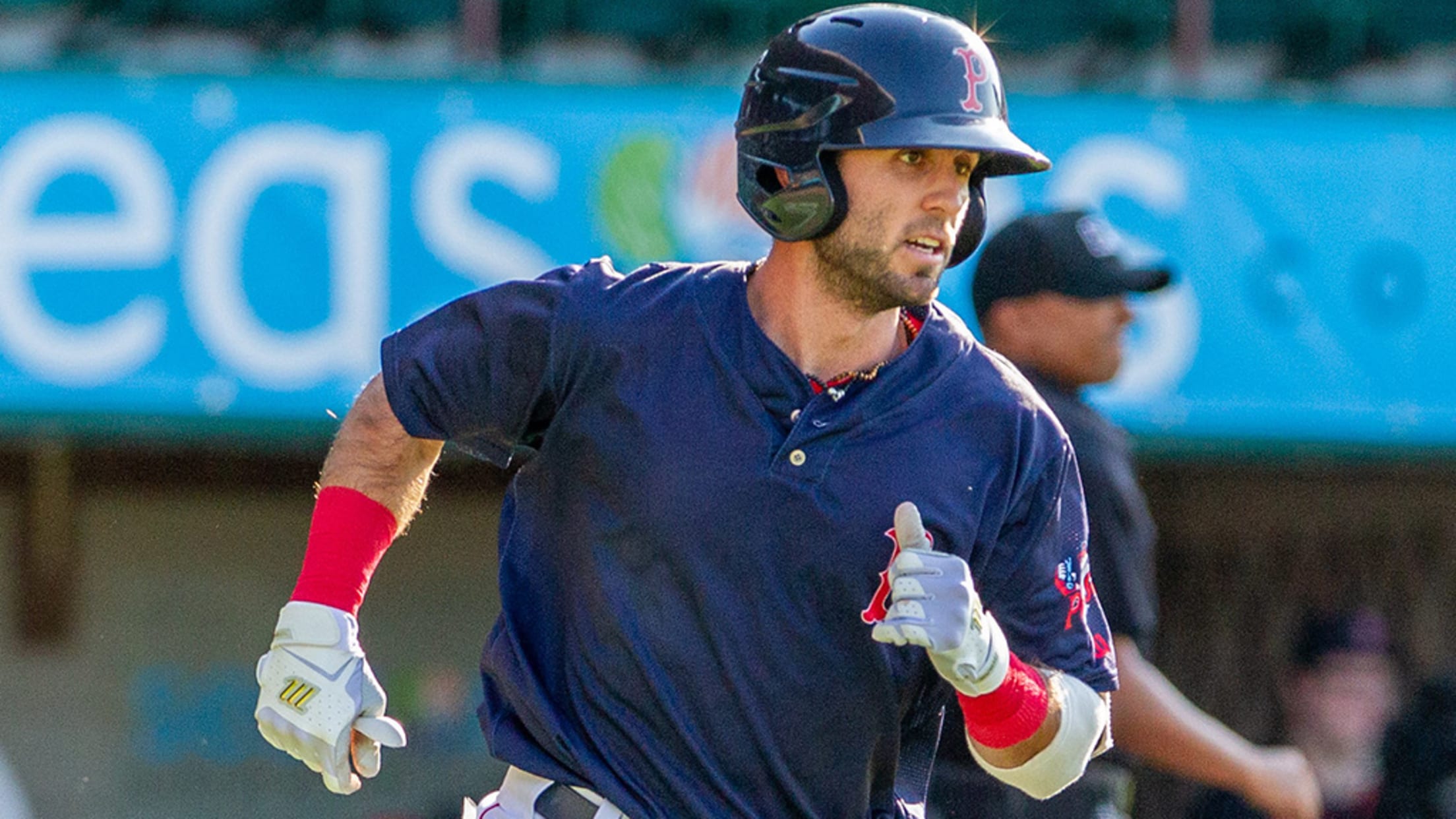 As part of the new rules for the 2020 Major League season, each of the 30 organizations will maintain a 60-man player pool for the duration of the campaign. Some members of the player pool will feature on the active Major League roster while others will work out at an
Bailey, Ramirez & Arauz Selected in Rule 5 Draft
2019 Hooks alums accounting for three of the top 10 picks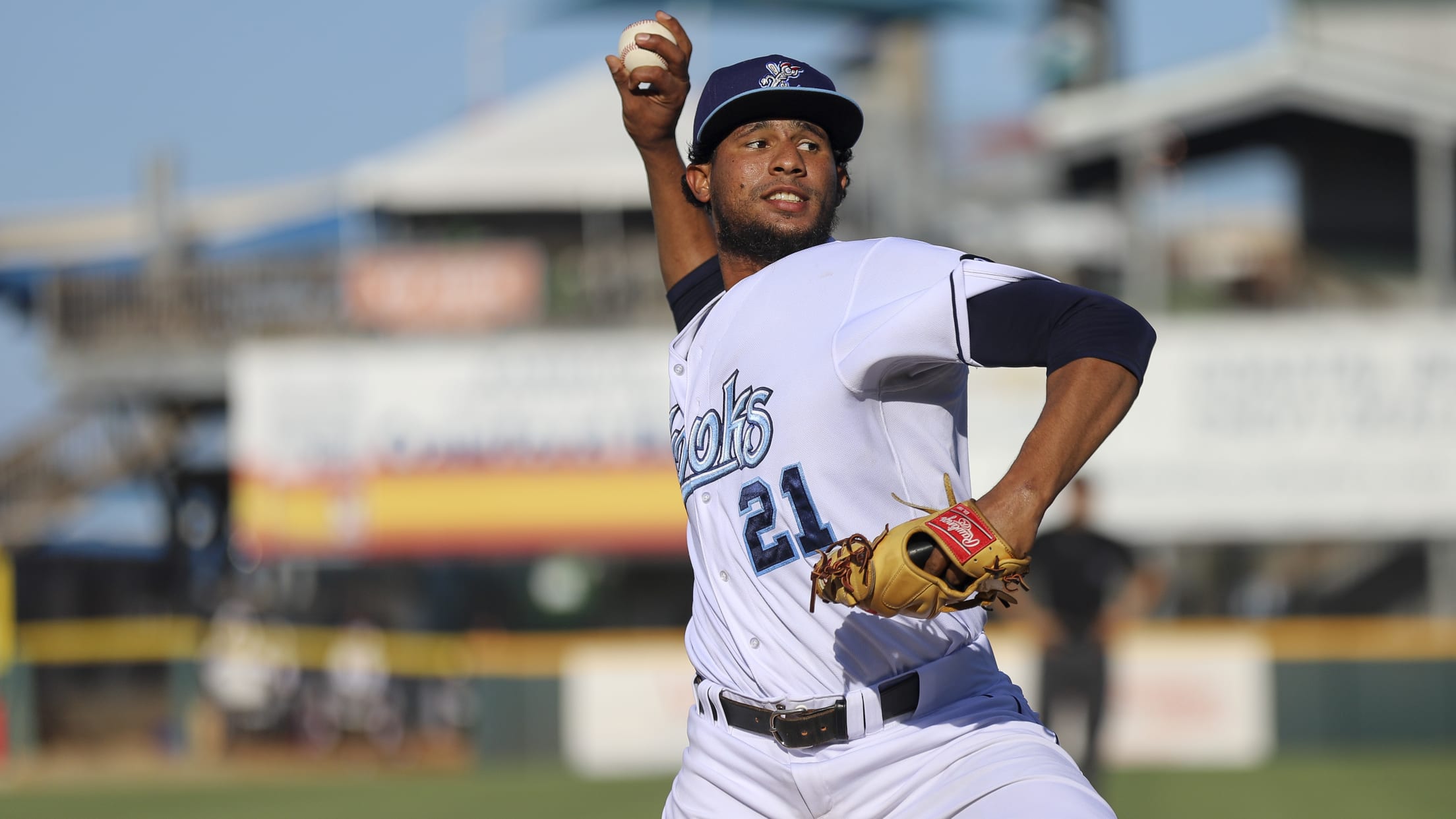 CORPUS CHRISTI - Right-handed pitchers Brandon Bailey and Yohan Ramirez and shortstop Jonathan Arauz were taken in the Major League Phase of the Rule 5 Draft, held Thursday morning during the final day of the 2019 Baseball Winter Meetings in San Diego.Baltimore garnered Bailey with the second overall pick while
Garcia, Bailey highlight 2019 Rule 5 picks
Yankees hurler, Astros righty join Tigers, Orioles with first picks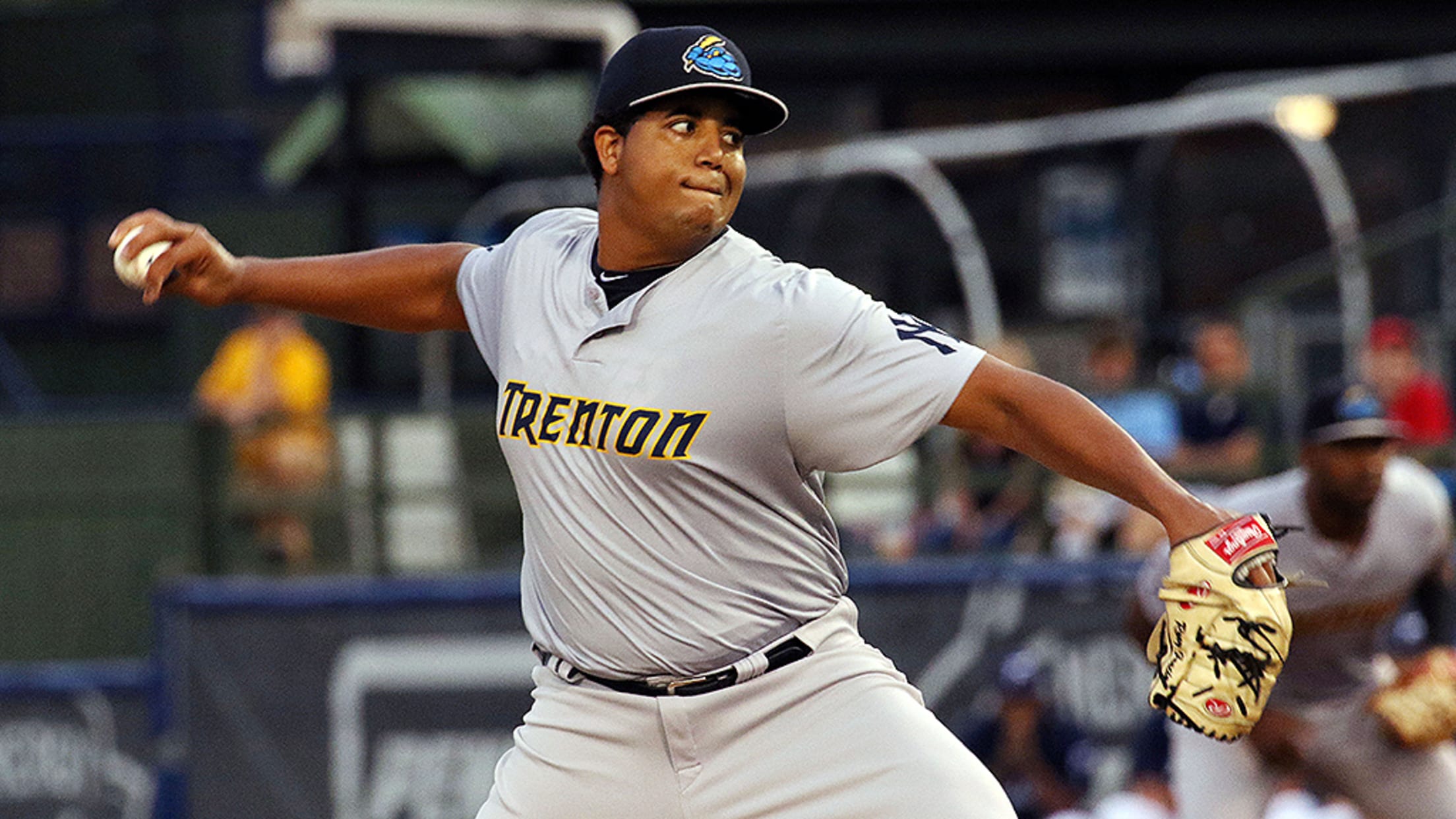 SAN DIEGO -- Eleven Minor Leaguers moved to new organizations Thursday with newfound hope of cracking a Major League roster.The Tigers selected Yankees right-hander Rony Garcia with the first overall pick in the 2019 Rule 5 Draft at the Winter Meetings in San Diego. Astros righty Brandon Bailey went to
Hooks Set Club Home Run Record in 7-6 Win
Arauz hits record marker on career night vs. Tulsa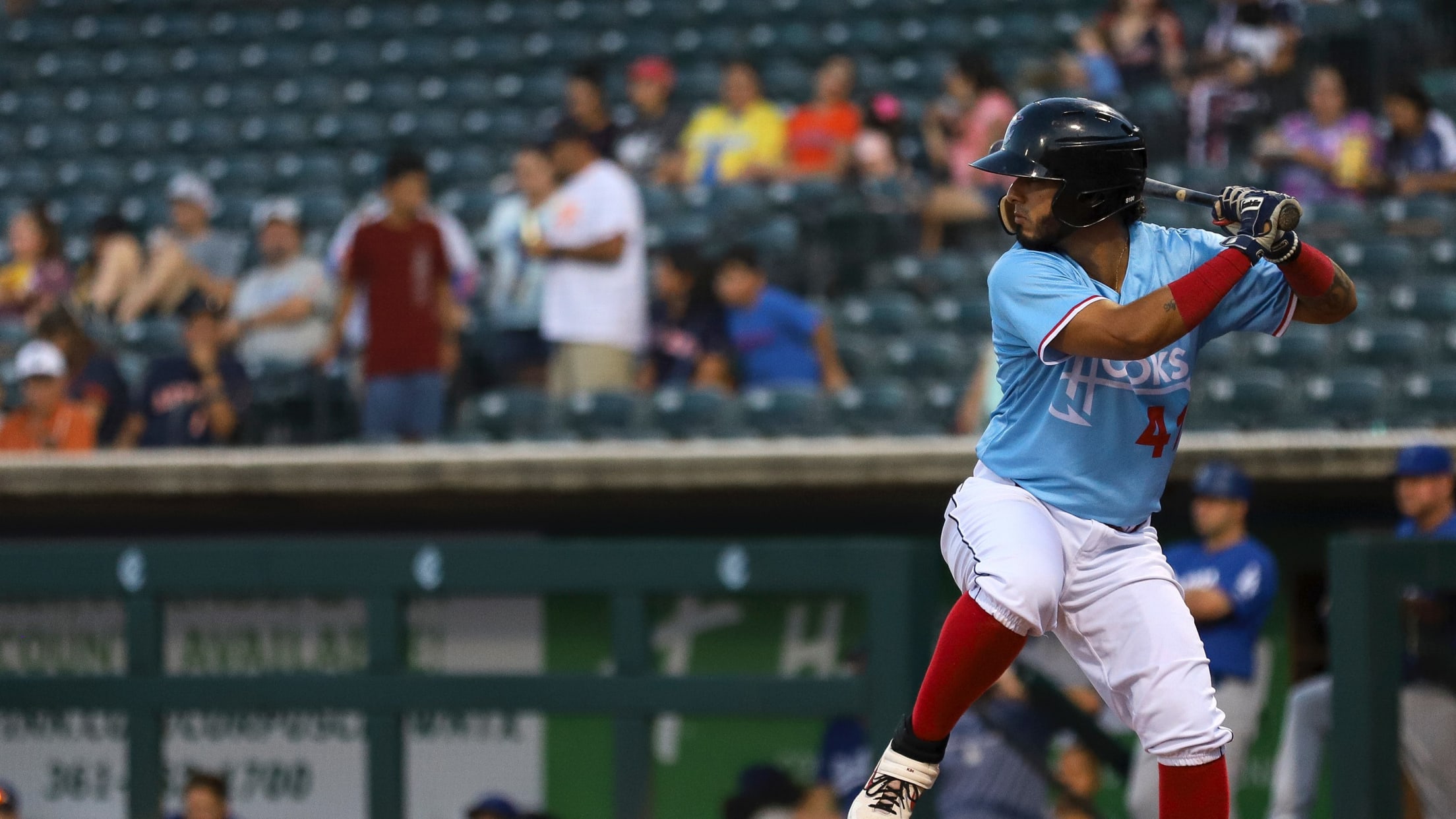 CORPUS CHRISTI - Jonathan Arauz's record-breaking night led the Hooks to a come-from-behind 7-6 win over the Tulsa Drillers Friday at Whataburger Field.Arauz, rated Houston's No. 25 prospect by MLB.com, accounted for four of the runs driven in on three hits, all of which either tied the game or gave
Dunn perfect for Travelers in short start
Fifth-ranked Mariners prospect whiffs eight over four innings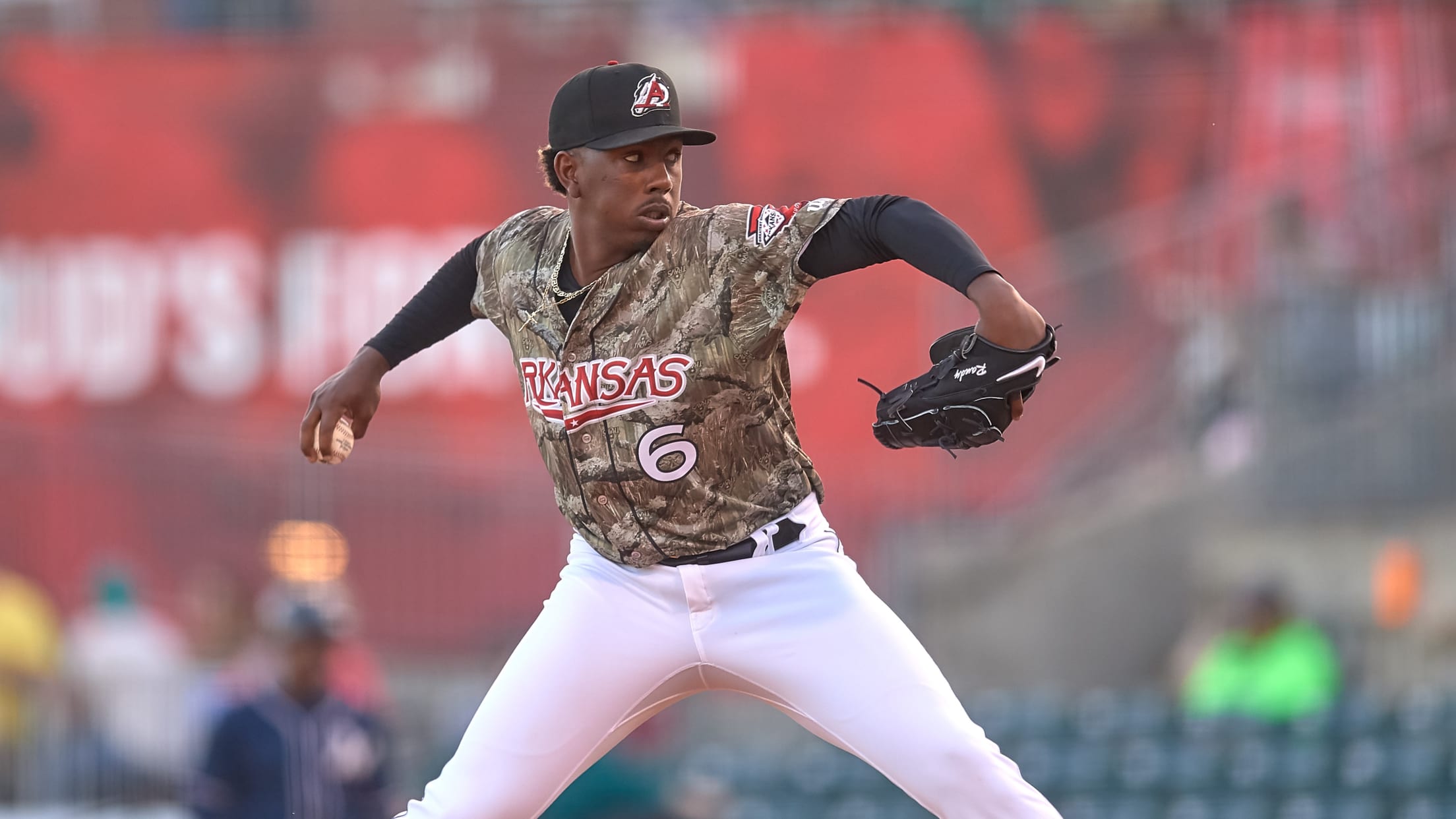 Justin Dunn didn't feel as perfect as he threw Monday. The ball never even left the infield against him.Seattle's No. 5 prospect set down all 12 batters he faced, striking out eight of them, as Double-A Arkansas clipped Corpus Christi, 5-2, at Whataburger Field.
Jake Adams and Jonathan Arauz Promoted to Double-A
Infielders Earn Call to Corpus Christi Following Flurry of Big League Moves on Wednesday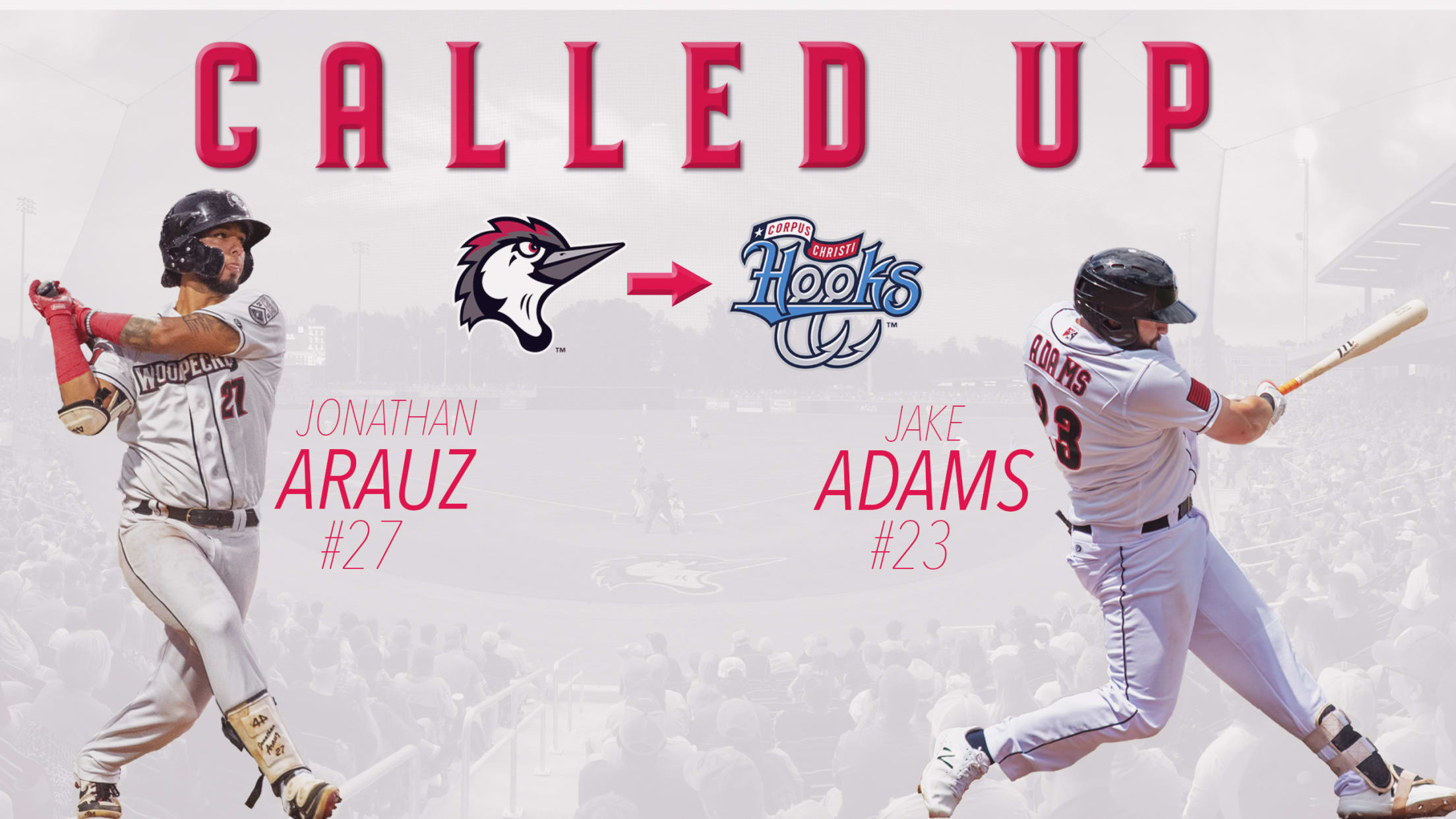 With the space created from multiple trade deadline moves by the Major League club on Wednesday, the Houston Astros have promoted Woodpecker infielders Jake Adams and Jonathan Arauz to Double-A Corpus Christi. The pair are the 12th and 13th Woodpeckers promoted to Double-A this season.
Woodpeckers Squander Early Lead Again, Drop Fifth Straight
Myrtle Beach Rides Amaya's Grand Slam to Series Victory at Segra Stadium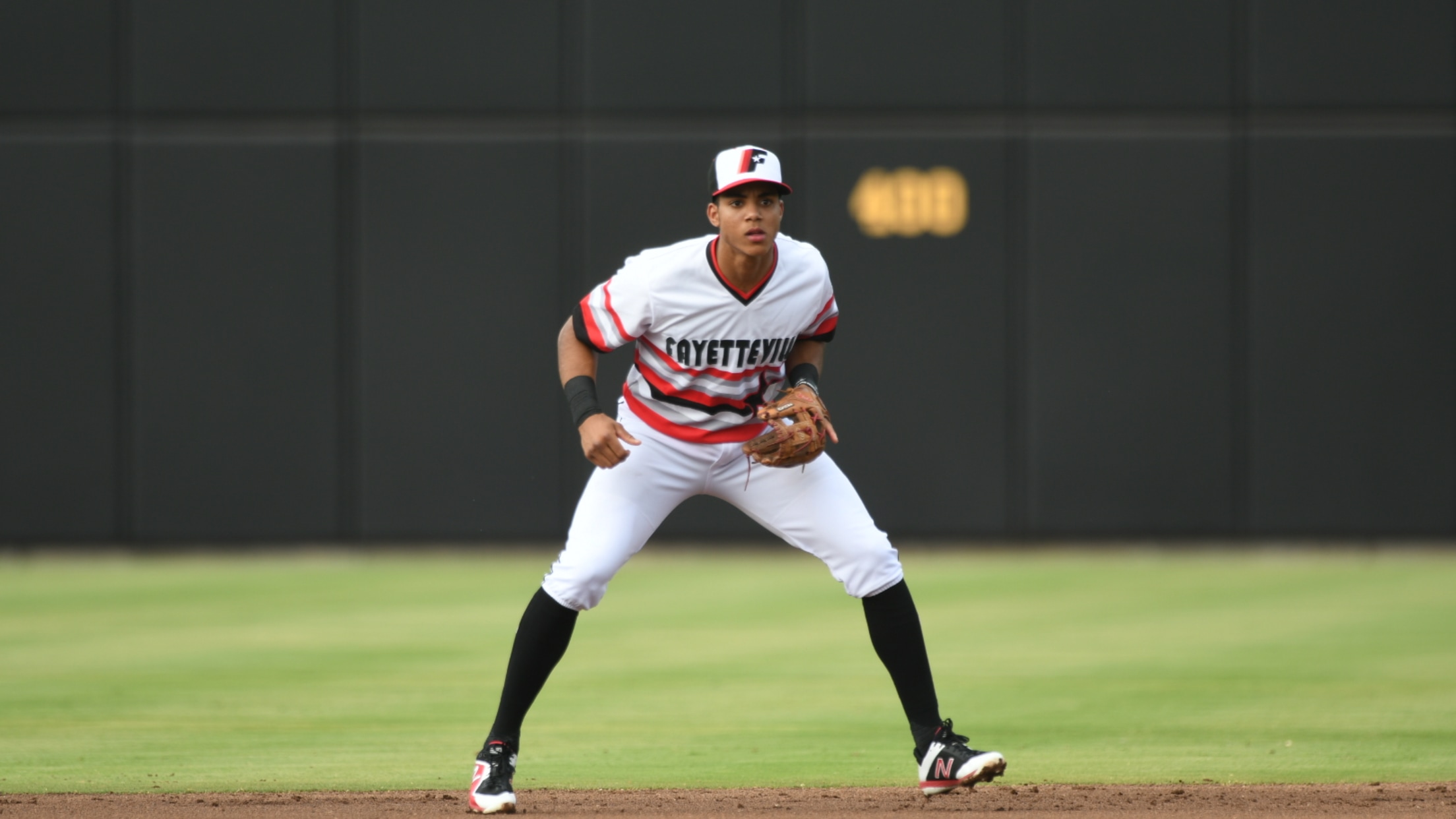 The Fayetteville Woodpeckers went up 2-0 after two innings of play, but a five run third inning was enough to propel the Myrtle Beach Pelicans to a 6-4 victory. The pile on was highlighted by a grand slam smashed over the left field wall by Miguel Amaya, giving the Pelicans
Rodriguez Roughed Up as Lynchburg Takes Finale
Jones' Homer Proves Deciding Factor in 5-2 Loss.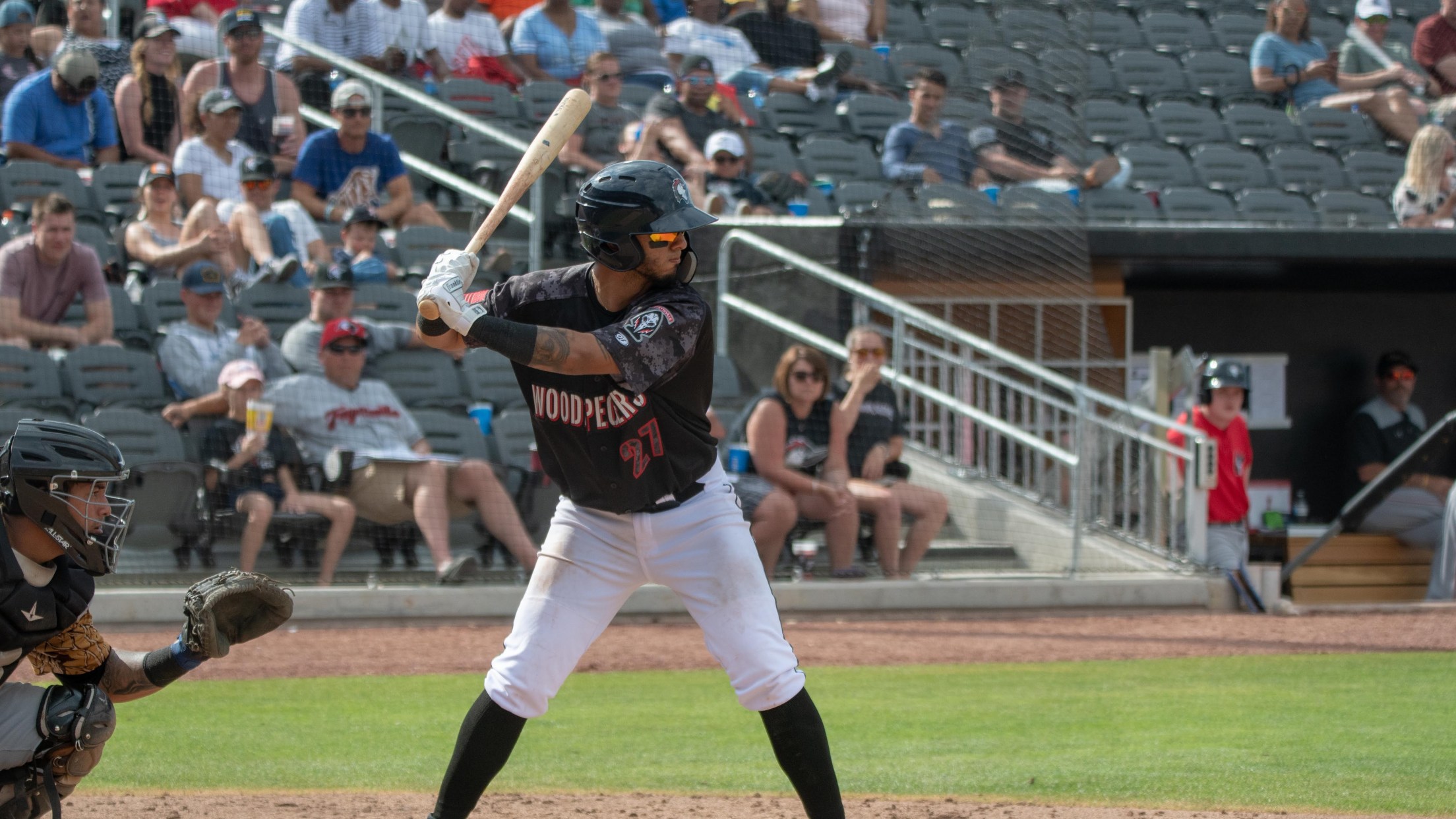 Trying to win their first road series in over a month, the Fayetteville Woodpeckers again came up short on Monday evening, dropping their series finale with Lynchburg, 5-2. Nivaldo Rodriguez was served his second consecutive loss while allowing all five runs, most of them coming on a three-run home run
Dubin Strong as Fayetteville wins Second Straight
Offense Provides Another High-Quality Day as Dubin Earns First Win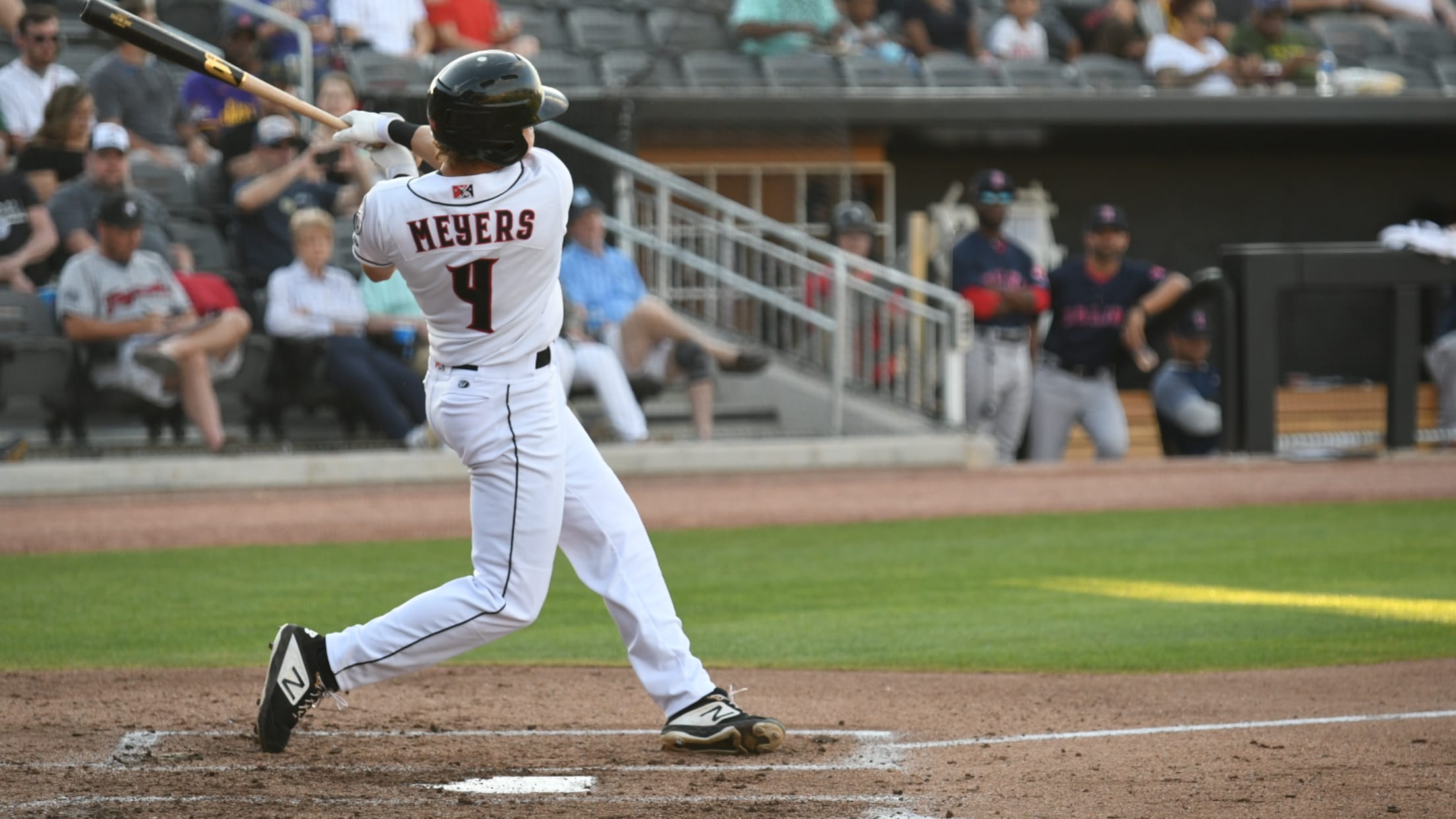 Finding more offensive success at City Stadium in Lynchburg, the Fayetteville Woodpeckers logged their second consecutive win against the Lynchburg Hillcats on Sunday afternoon, 6-2. Shawn Dubin notched his first win on the mound since being promoted to Fayetteville while only allowing one run, and Jonathan Arauz launched his third
Prospect Roundup: Games of May 21
Dodgers' Smith homers twice; Astros' Hernandez fans 12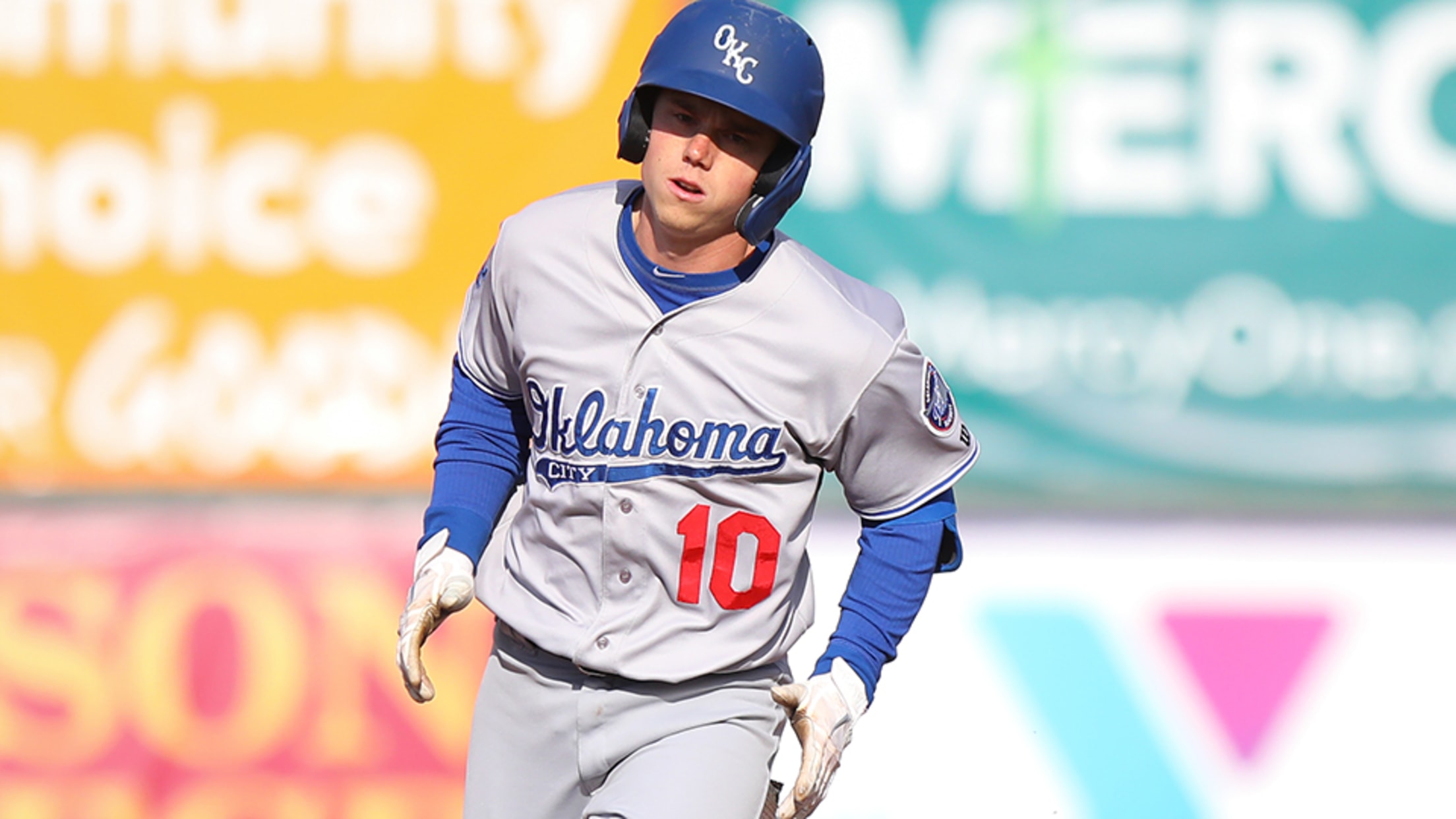 Los Angeles Dodgers C Will Smith, Triple-A Oklahoma City: 3-for-4, 2 HR, 3 RBIs, 1 BB -- With a four-hit game in his pocket from a week ago, Smith reached base four times, drilling his seventh and eighth homers of the year. The Dodgers' No. 5 prospect began his night
Dynamic Rally Helps Fayetteville Knock Off Dash, Even Series
Woodpeckers Plate Six Runs After Seventh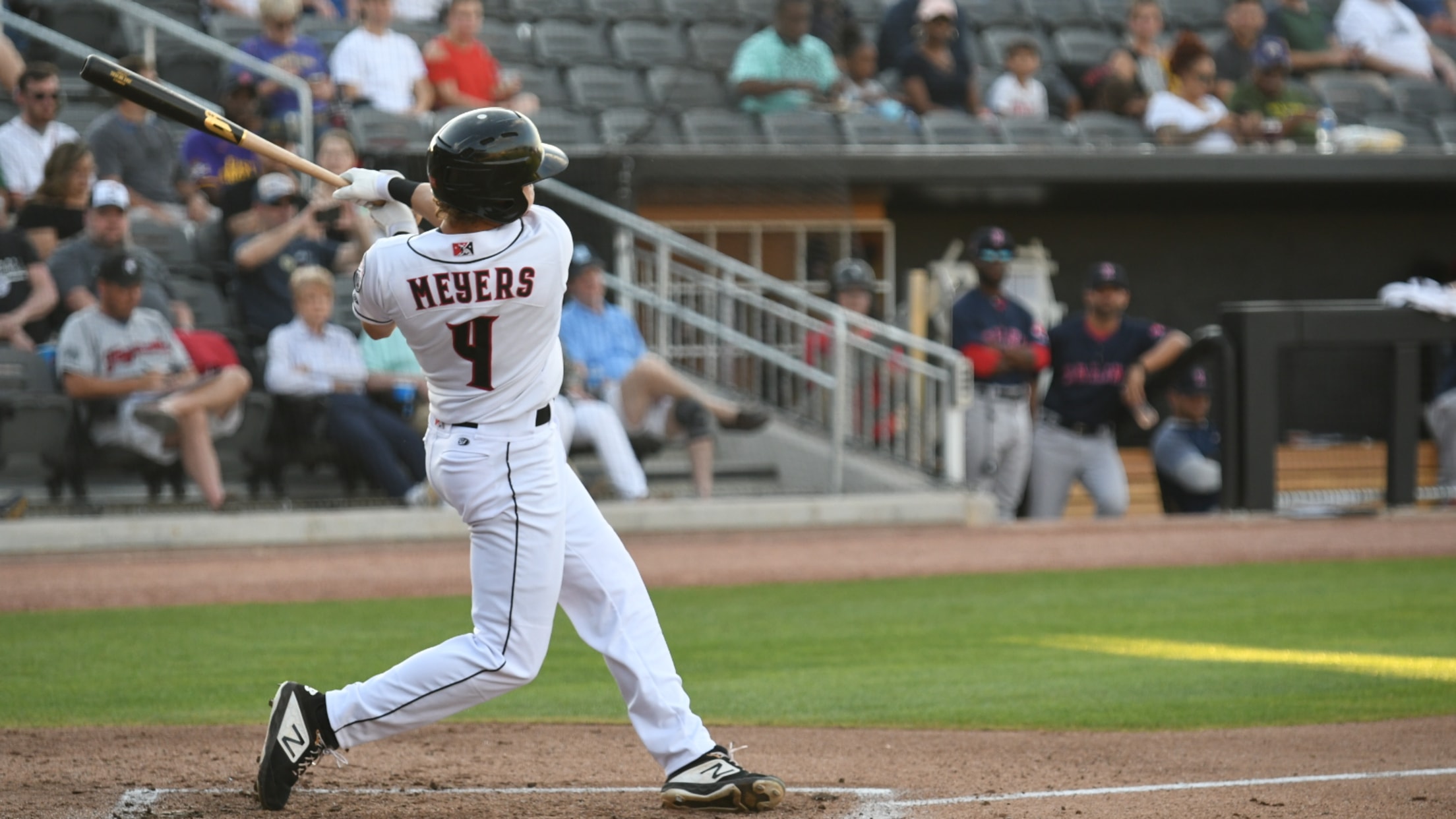 For only the second time this season, the Fayetteville Woodpeckers overcame a deficit after the sixth inning to earn a victory, this time knocking off the Winston-Salem Dash on Tuesday night, 7-2. The Woodpeckers trailed in every inning of the contest before the offense finally broke through, knocking in three
Ramirez Shines in Lopsided Win Over Carolina
Woodpeckers Offense Backs Starter in Series Finale Drubbing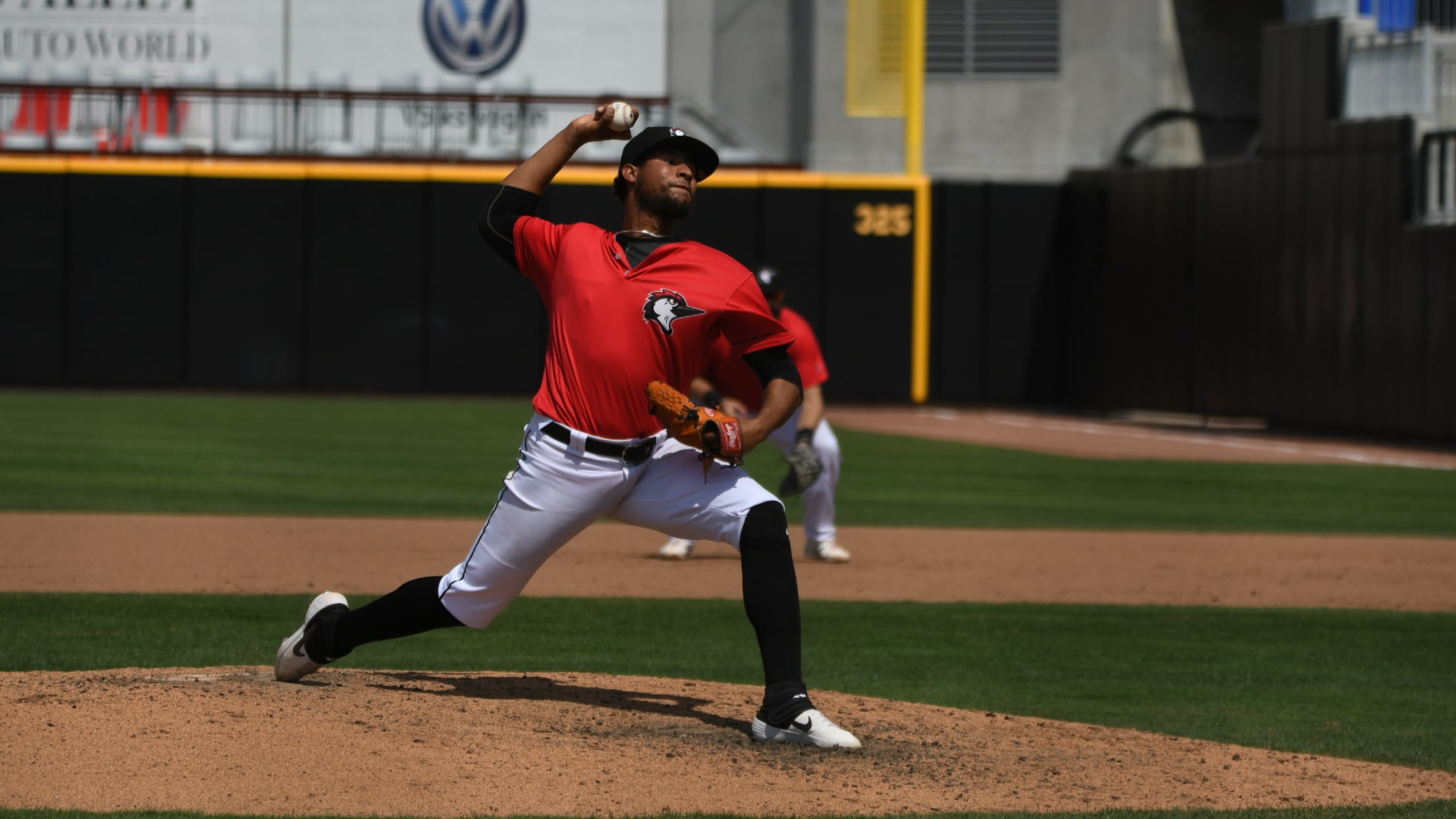 The Woodpeckers earned their fourth shutout of the year and blanked an opponent for the second time this week in the series finale win over Carolina. With the victory, the Peckers snap the Mudcats three game streak while also avoiding a sweep at Segra Stadium. Fayetteville starter Yohan Ramirez completed
Mudcats Hand Woodpeckers Second Straight Loss
Fayetteville's Bullpen Dazzles, Team Falls Short on Scout Night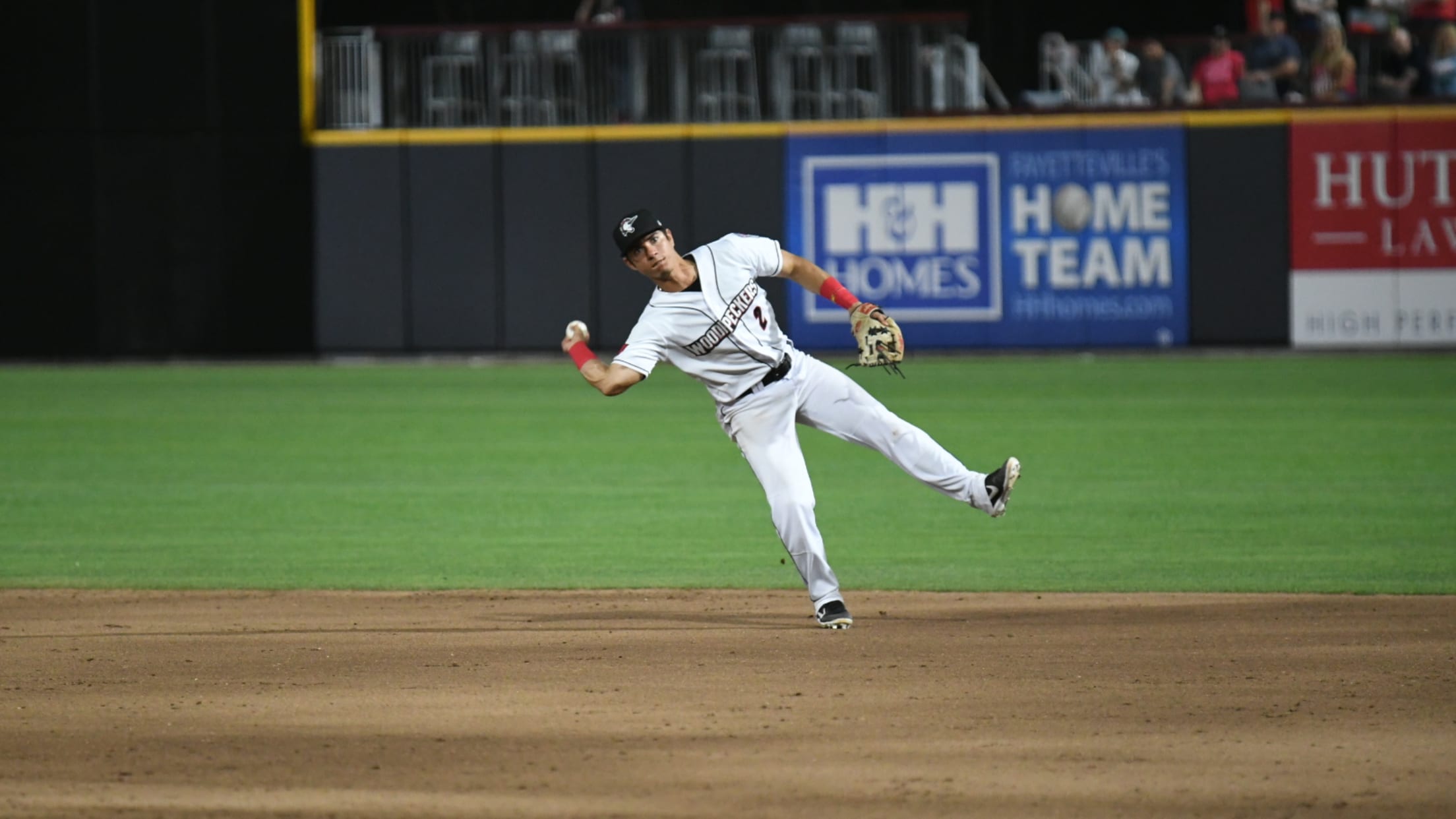 The Woodpeckers dropped game two to Carolina, falling behind 0-2 to the Mudcats in the three game tilt. The Woodpeckers rallied from a 4-0 deficit to tie the game after four innings of play, however a pair of sacrifice flies gave Carolina a lead they would not waiver. Jonathan Arauz's
Mudcats Snap Woodpeckers Three Game Win Streak
Carolina's High Flying Offense Too Much For Fayetteville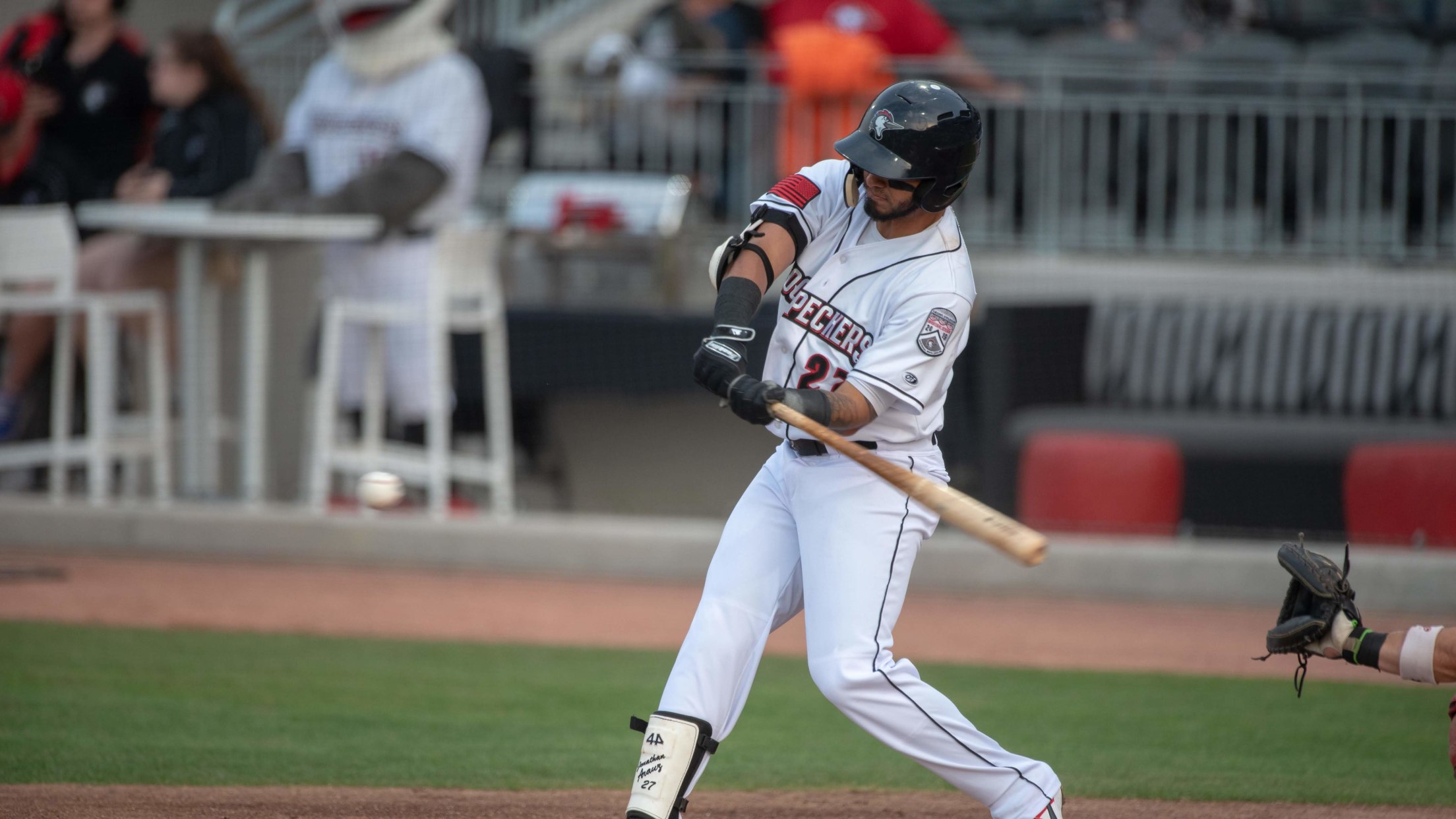 The Woodpeckers dropped another game to division foe Carolina making Fayetteville 4-7 against the Mudcats on the year. Mario Feliciano racked up five total RBIs and Carolina smashed a pair of two run home runs to spoil the series opener at Segra Stadium. The Woodpeckers only mustered up one hit
Woodpeckers Drop Afternoon Rubber Match
Feliciano's Solo Homer Gives Mudcats the Series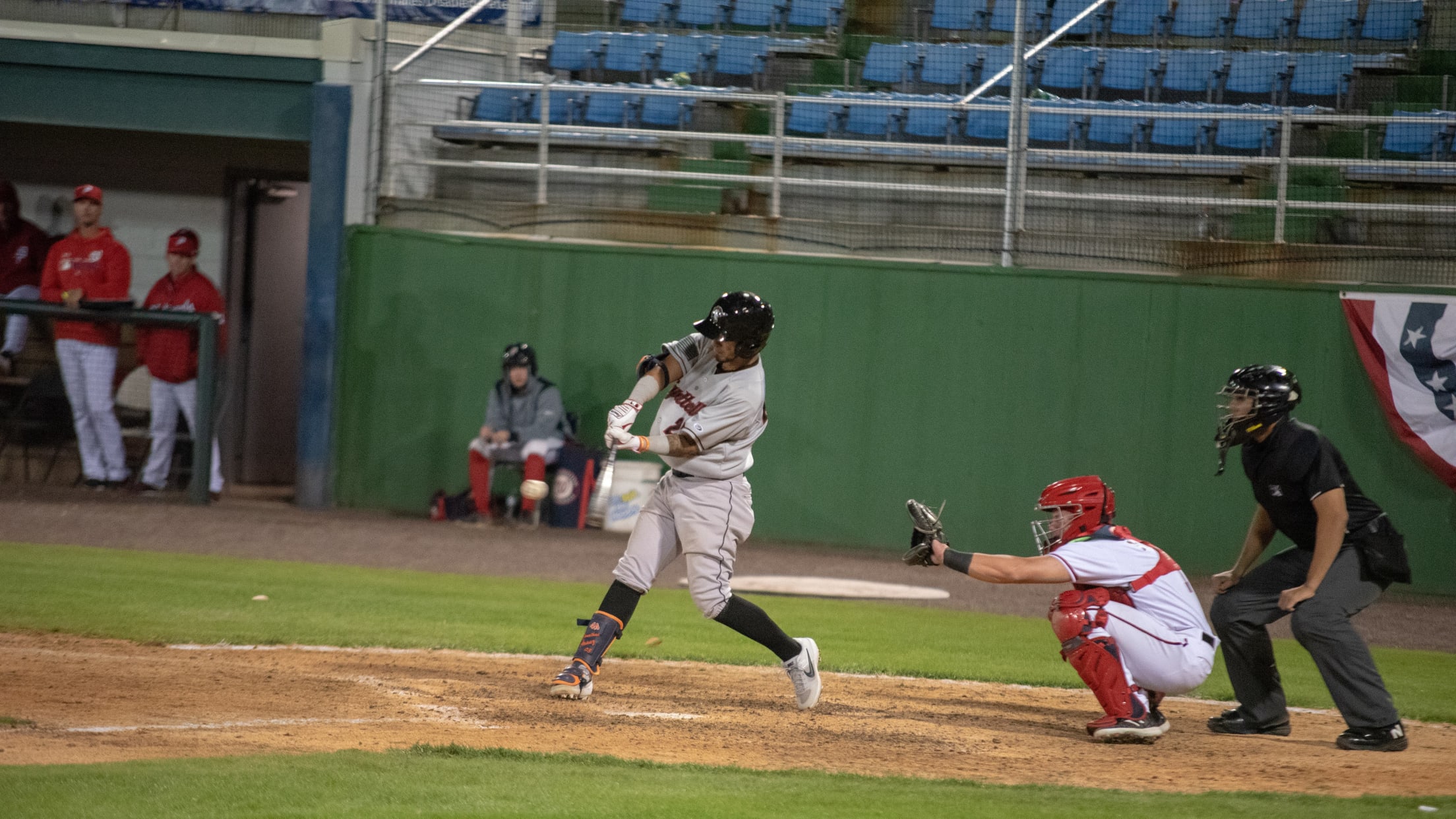 For the second straight game, the Woodpeckers failed to hold on to a three-run lead in Zebulon, dropping their rubber match with the Carolina Mudcats 5-4. The speedy contest on Education Day featured four home runs, including three from Fayetteville, but a solo shot by Mario Feliciano in the eighth
Astros Prospect Primer: Whitley shows focus
Alvarez, Toro among Houston youngsters set to make noise in '19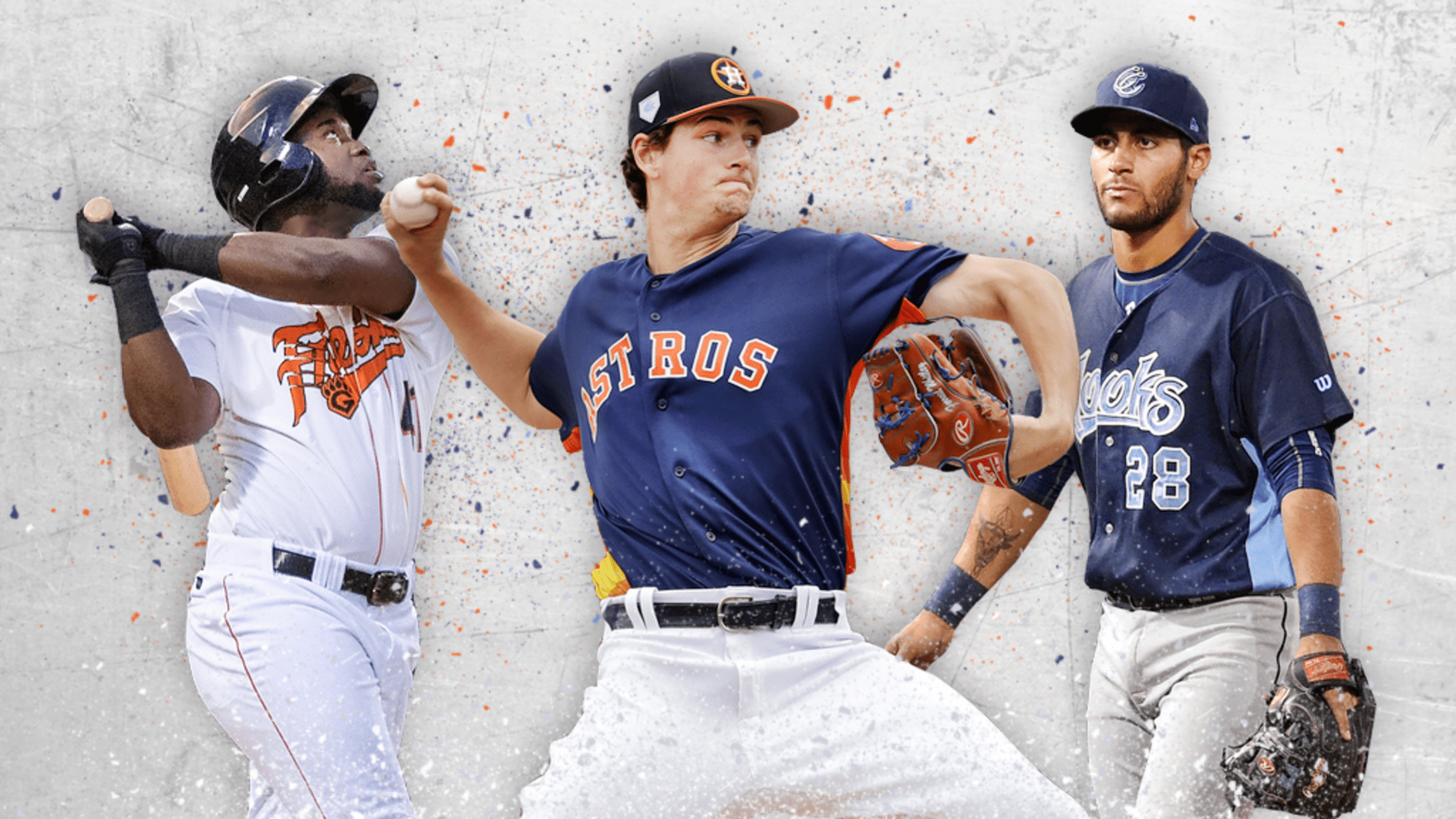 Some players are on the verge of stardom, others are entering a crucial phase of their development and still others are getting their first tastes of full-season ball. With the 2019 season approaching, MiLB.com takes a look at the most intriguing prospects from each MLB organization.Shining star:Forrest Whitley, RHPThe 2016
Astros walk off with Mills Cup title
Arauz plates winning run with sac fly in one-game Final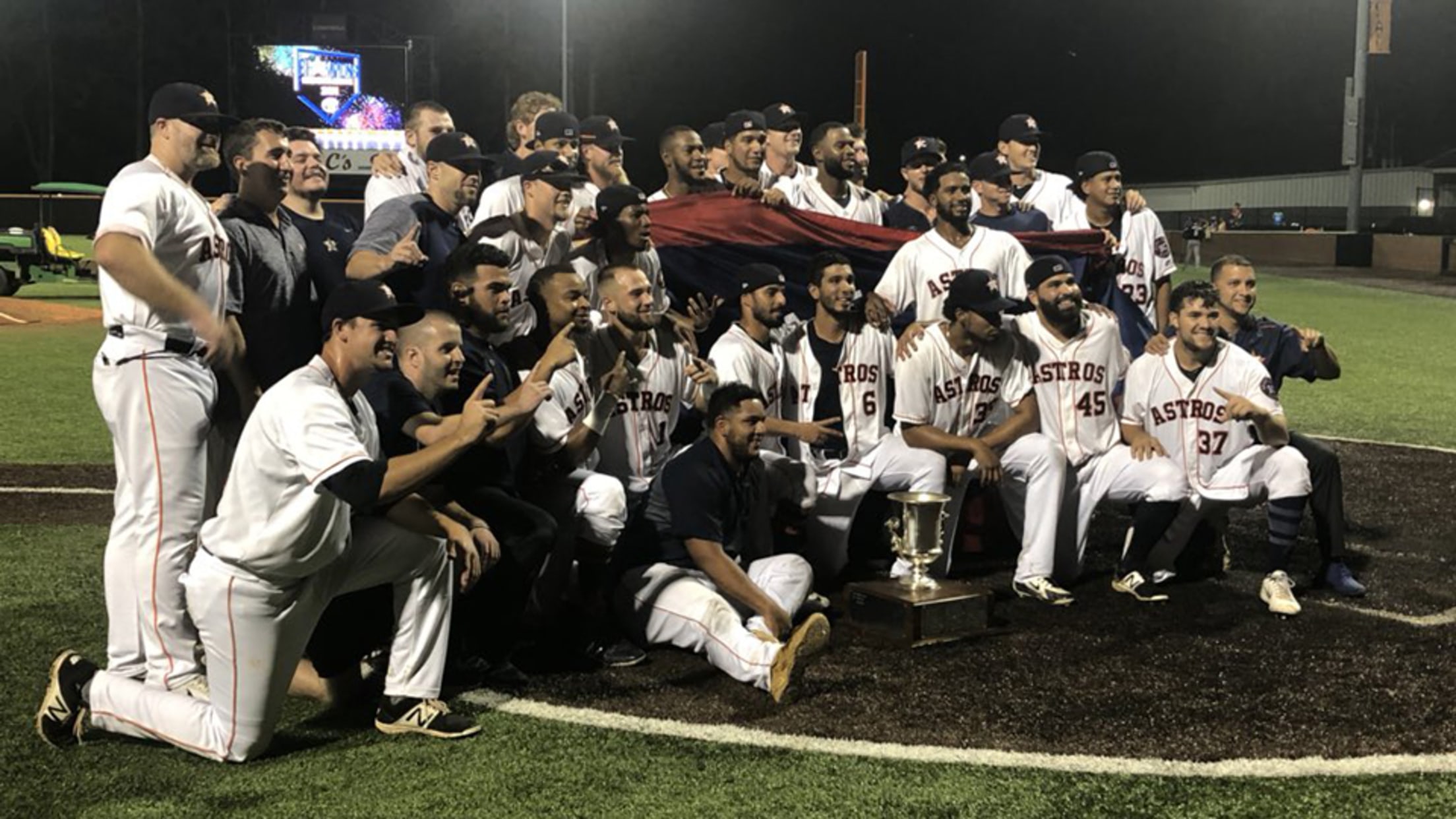 BUIES CREEK, N.C. -- It hasn't always been convenient for Buies Creek to play in its temporary home, but there was a reward at the end."I'm glad we could bring a championship to 'The Creek,'" Astros catcher Chuckie Robinson said after scoring the winning run on Jonathan Arauz's 11th-inning sacrifice
Marlins' Jones honored after smashing debut
'Hoppers outfielder homered four times in first five Class A games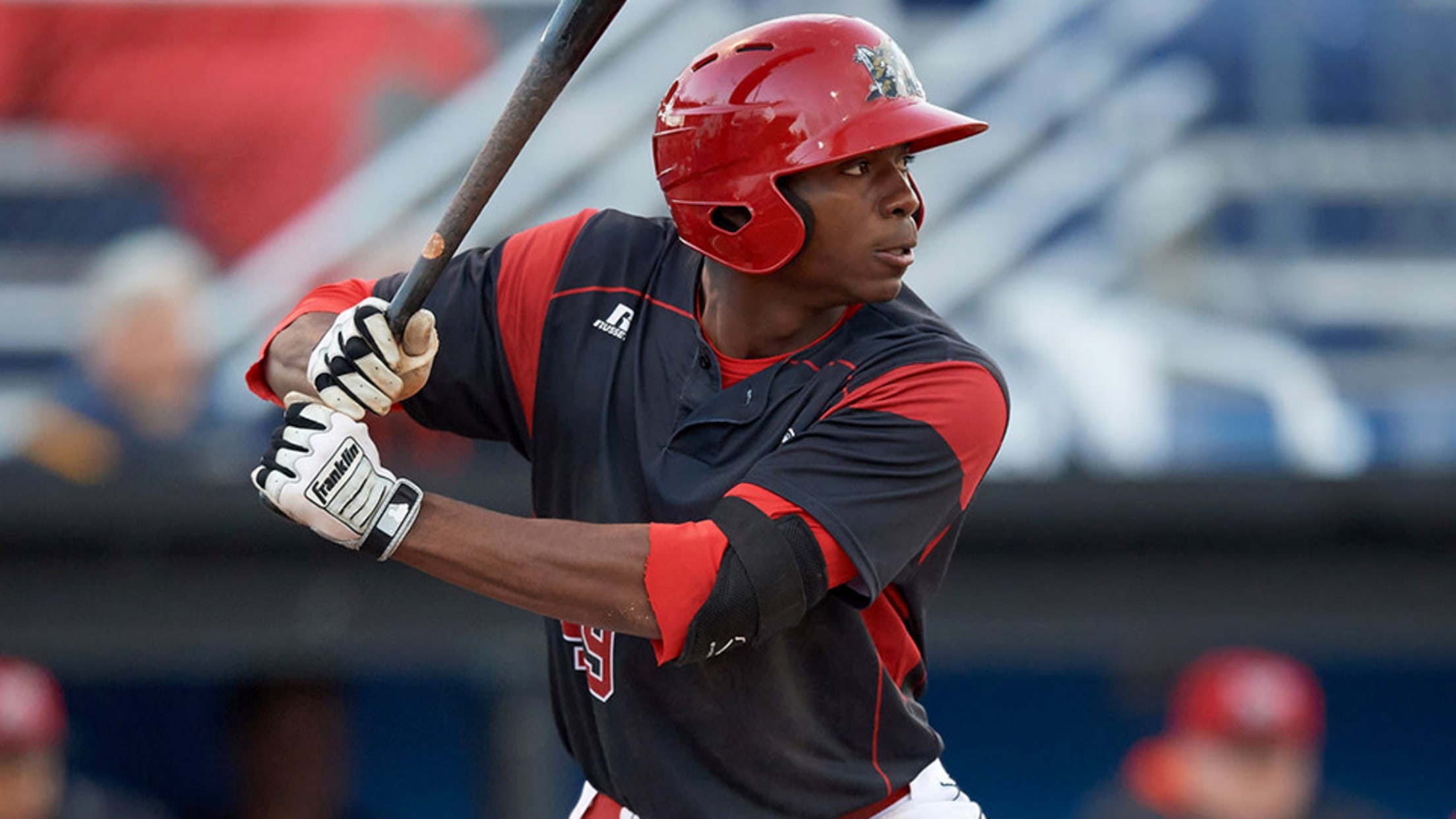 Franmil Reyes, Vladimir Guerrero Jr., Juan Soto and Eloy Jiménez all dominated the headlines last week -- and justifiably so. Three of MLB.com's top 30 overall prospects showed why they're each considered among the game's best young hitters, while Reyes teed off for a mind-boggling eight homers in five Triple-A
System still loaded for champion Astros
Organization All-Stars show team stays well positioned for future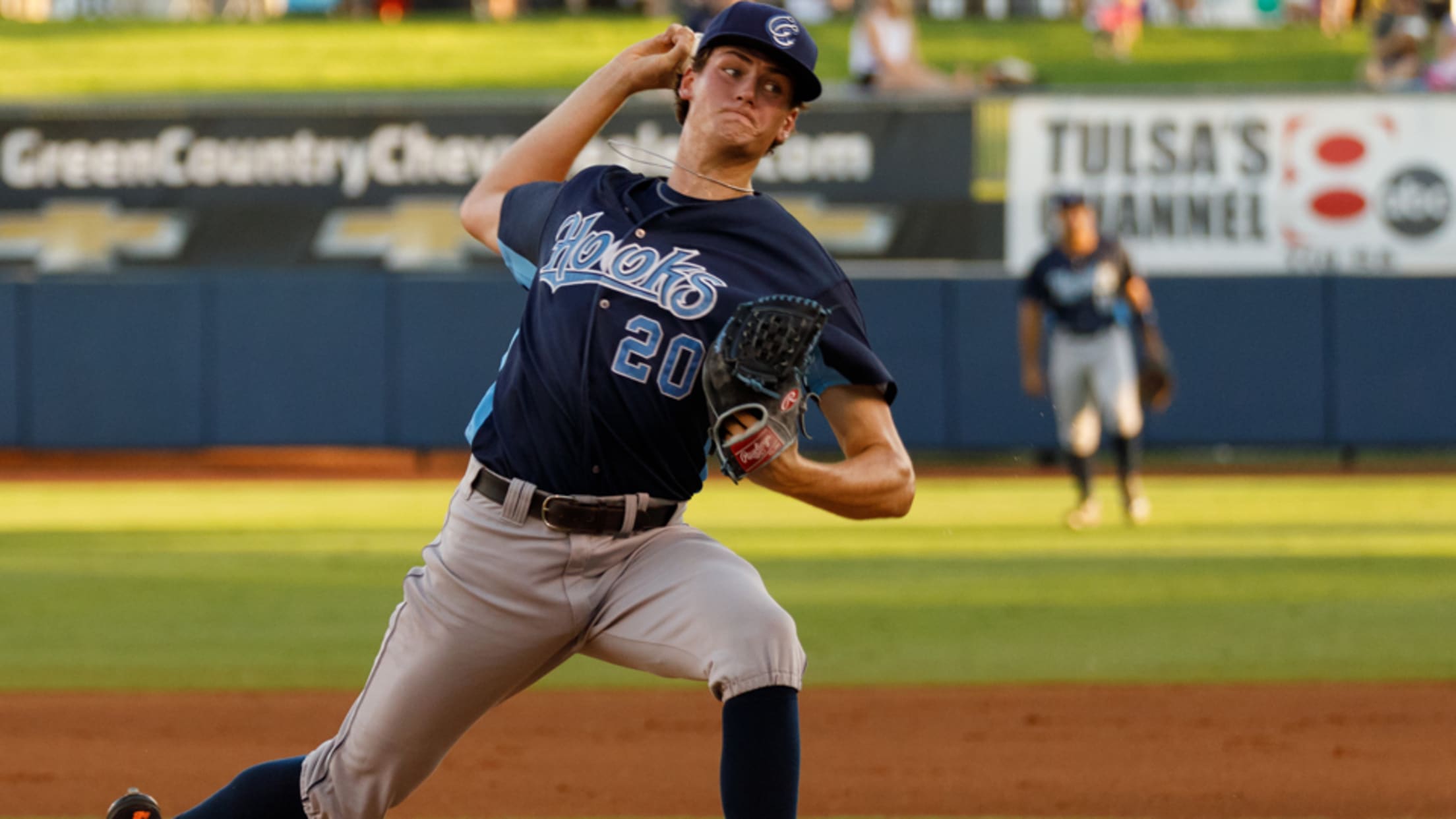 This offseason, MiLB.com is taking a look at the most outstanding campaigns by players in each system across Minor League Baseball and honoring the players -- regardless of age or prospect status -- who had the best seasons in their organization.For years, Houston fans heard they needed to trust the
Burriss among eight players suspended by MLB
Brickhouse, Ross, Kahaloa, Arauz also issued bans for drug tests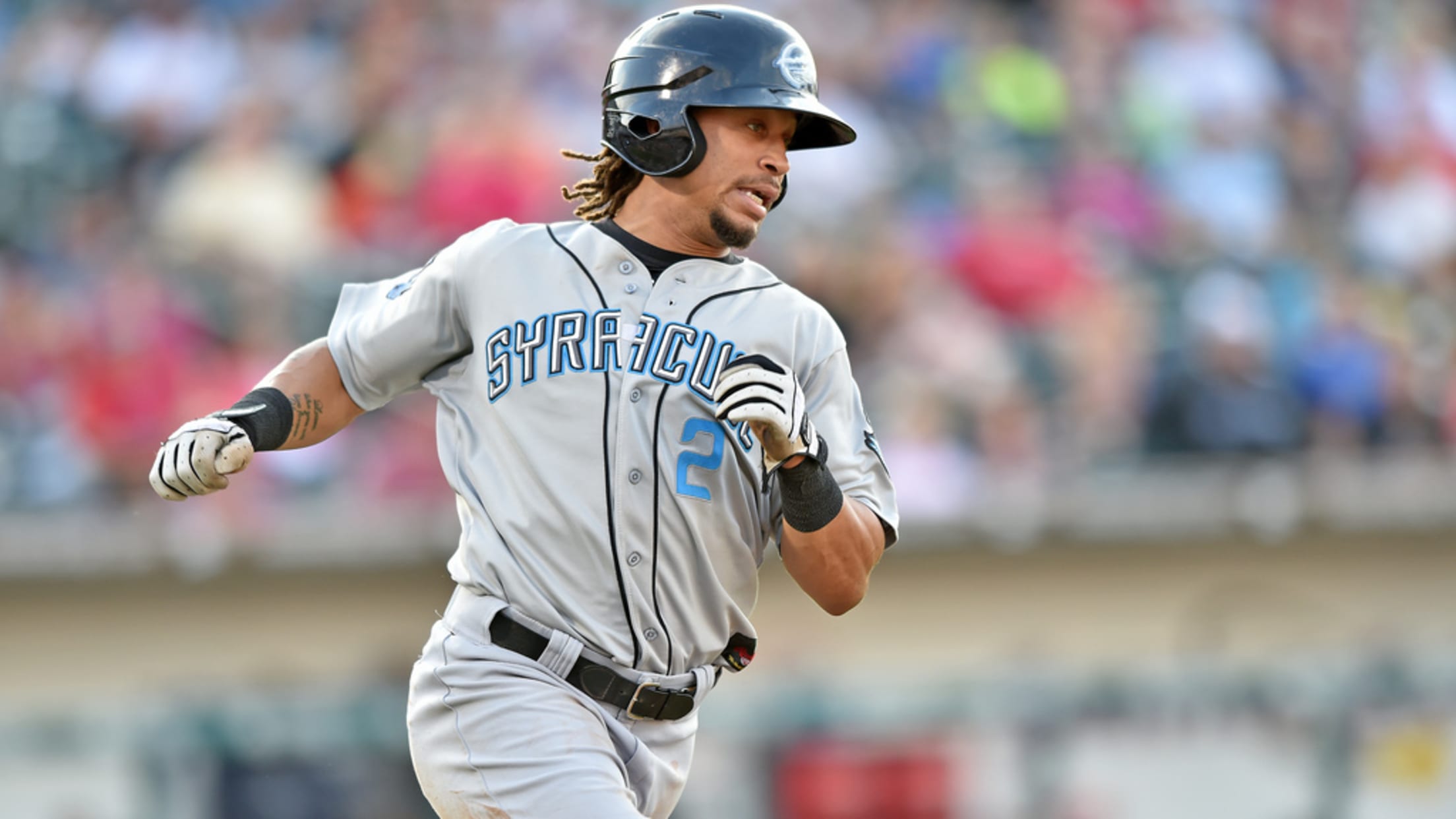 NEW YORK -- Veteran Major League infielder Emmanuel Burriss and seven other players were suspended on Tuesday for violations of the Minor League Baseball's drug program.The Office of the Commissioner of Baseball said Burriss, Giants Minor League catchers Ty Ross and Cody Brickhouse, Angels shortstop Keith Grieshaber and Reds righty Ian Kahaloa all received 50-game suspensions for a second