Isotopes Edge Aviators in 10 Innings in Series Finale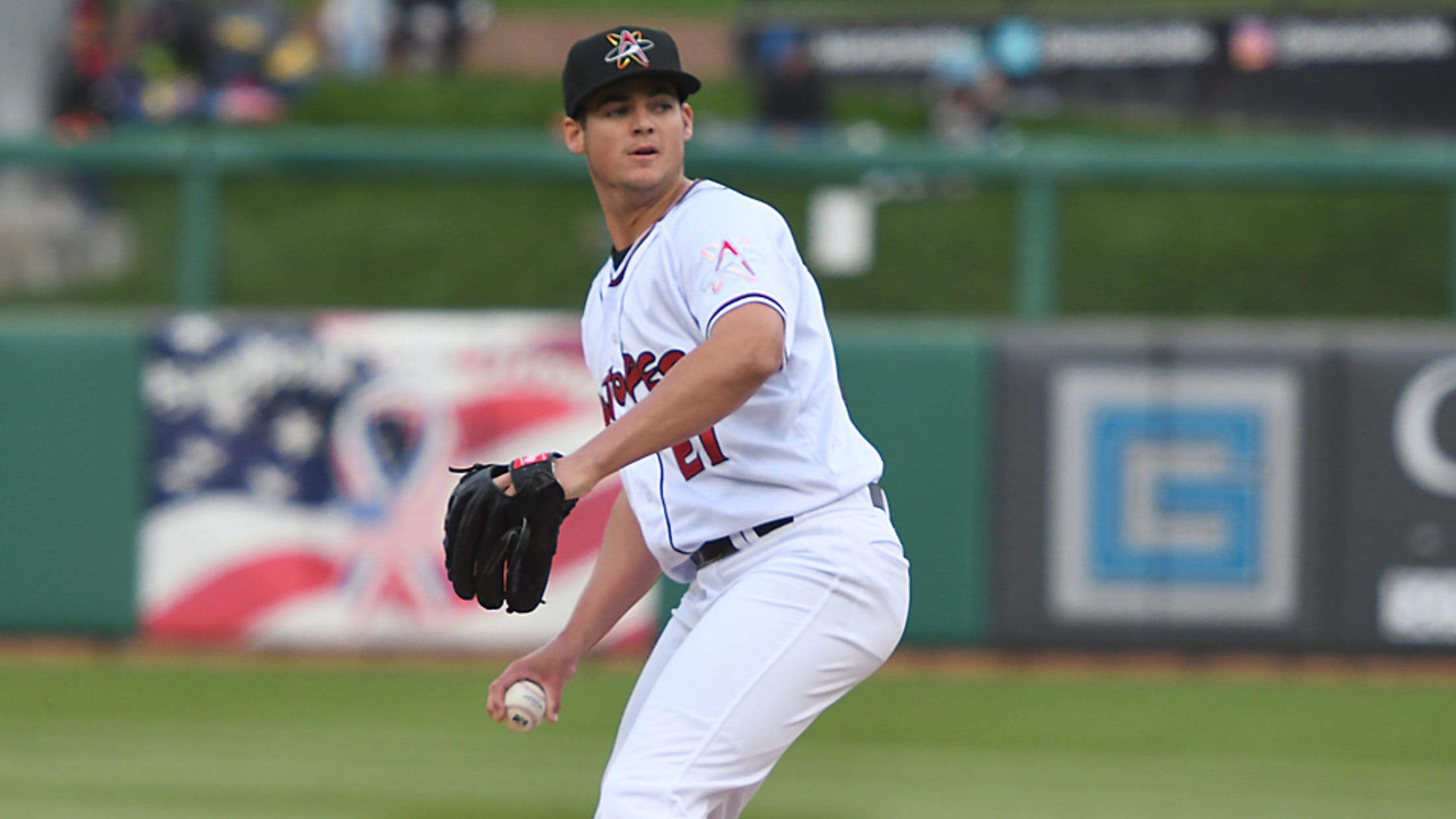 Isotopes 5 (24-25), Aviators 4 (27-22) (10) - Las Vegas Ballpark - Las Vegas, Nev.TOEING THE RUBBER: Starting pitcher Peter Lambert received a no-decision despite tossing 7.0 scoreless innings and tying his career high with 10 strikeouts. Lambert is the fifth Isotope since 2015 to record at least 10 strikeouts
Nunez's Three-Homer Game Ignites Isotopes to Historic 23-2 Win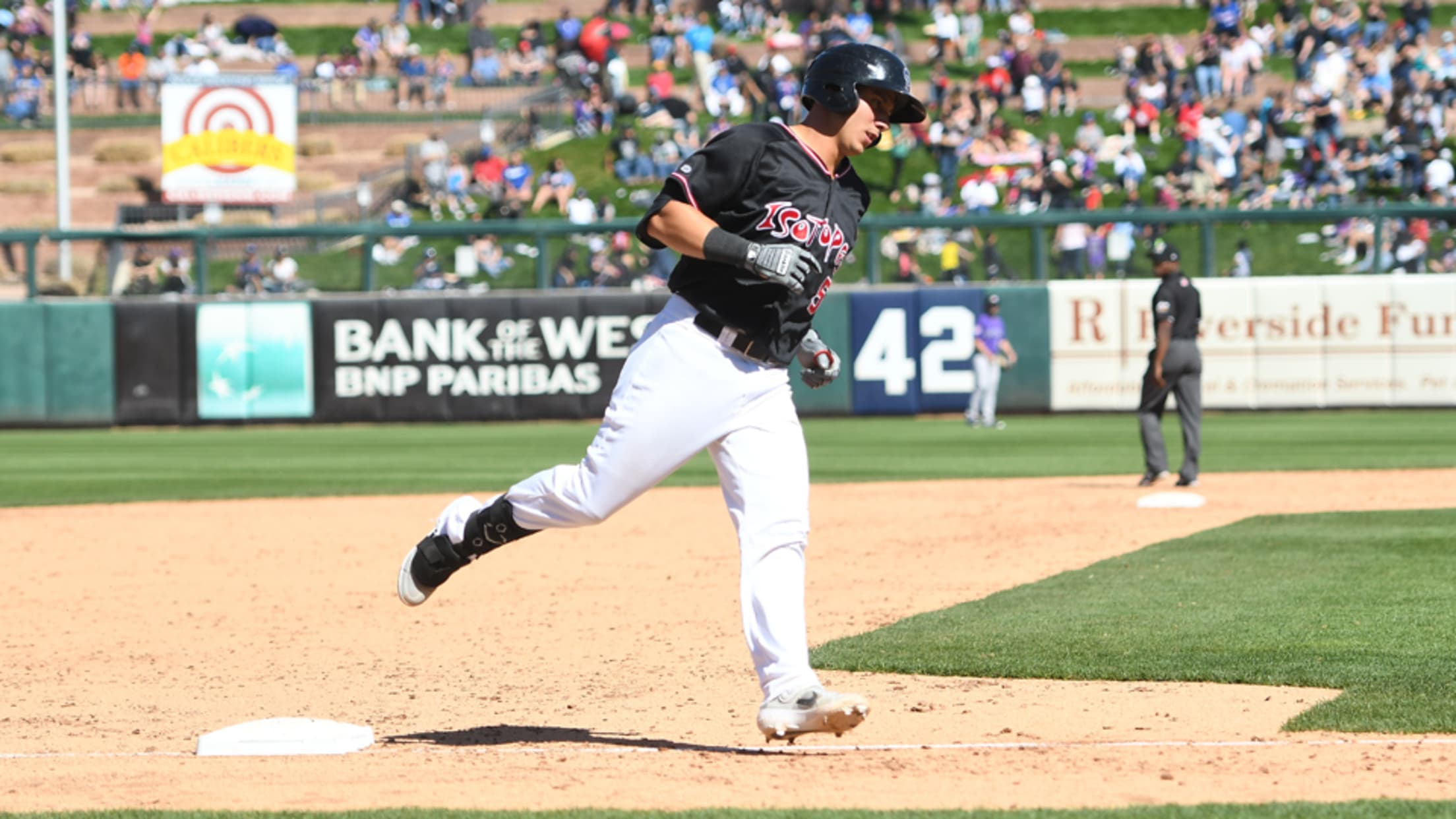 Isotopes 23 (11-7), Rainiers 2 (6-12) - Isotopes Park - Albuquerque, N.M. AT THE DISH: The Isotopes tied their single-game record for runs scored with 23. The only other time they scored 23 was on July 30, 2009 vs. Oklahoma City (23-6) … Dom Nuñez became the first Isotope since Prentice
Rockies Prospect Primer: Rodgers ready
Star shortstop on doorstep of Major Leagues as 2019 opens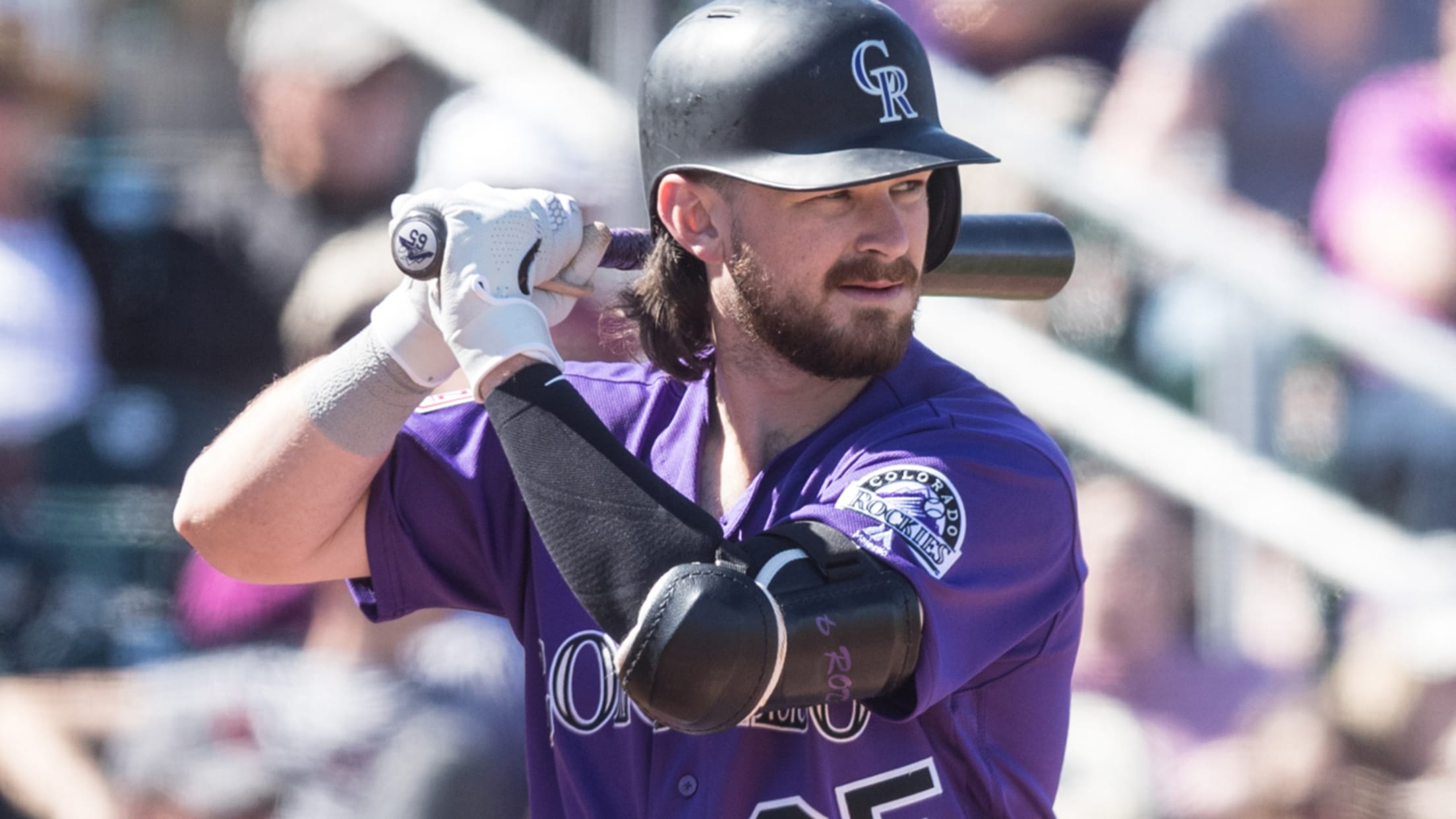 Some players are on the verge of stardom, others are entering a crucial phase of their development and still others are getting their first tastes of full-season ball. With the 2019 season approaching, MiLB.com takes a look at the most intriguing prospects from each MLB organization.Major League-ready: Brendan Rodgers, SSA
Prospect Roundup: Games of Sept. 2
De Paula makes Giant impression; Halos' Canning settles in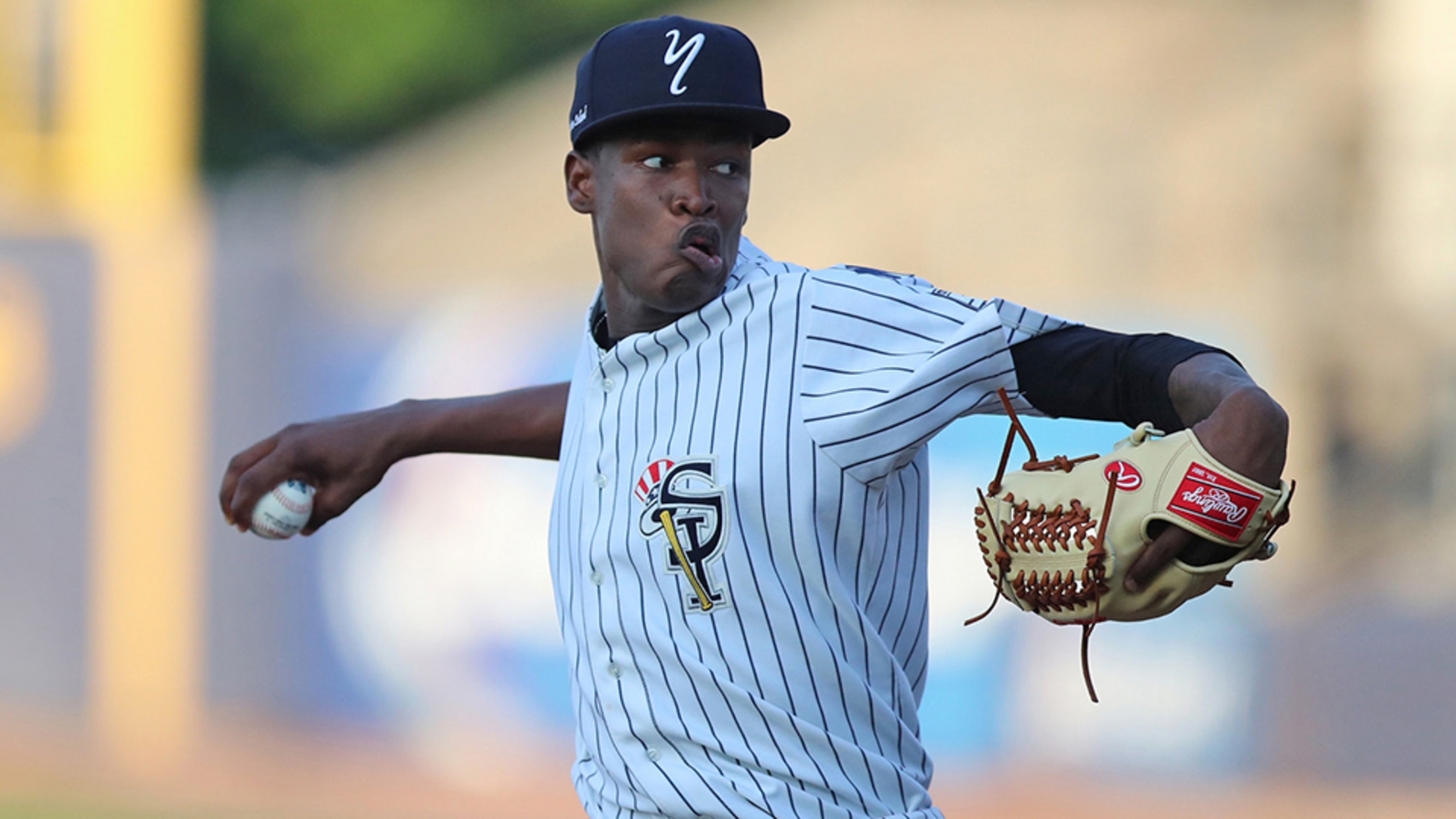 Theme of the dayI've been everywhere, man:J.B. Bukauskas and Nash Knight showed how well-traveled Minor Leaguers can be in very different ways. Bukauskas tossed six scoreless innings in his debut with Double-A Corpus Christi -- the fifth Astros affiliate the 2017 15th overall pick has pitched for this season. Knight's
Albuquerque's Lambert returns to form
No. 2 Colorado prospect registers first scoreless start since May
After a string of rough starts and with time running short on the 2018 season, Peter Lambert put himself back in a good place on the mound.Baseball's No. 84 overall prospect Peter Lambert turned in his first scoreless outing at Triple-A, allowing three hits and two walks while striking out
Lambert brothers still growing together
Rockies, White Sox righties thriving in respective systems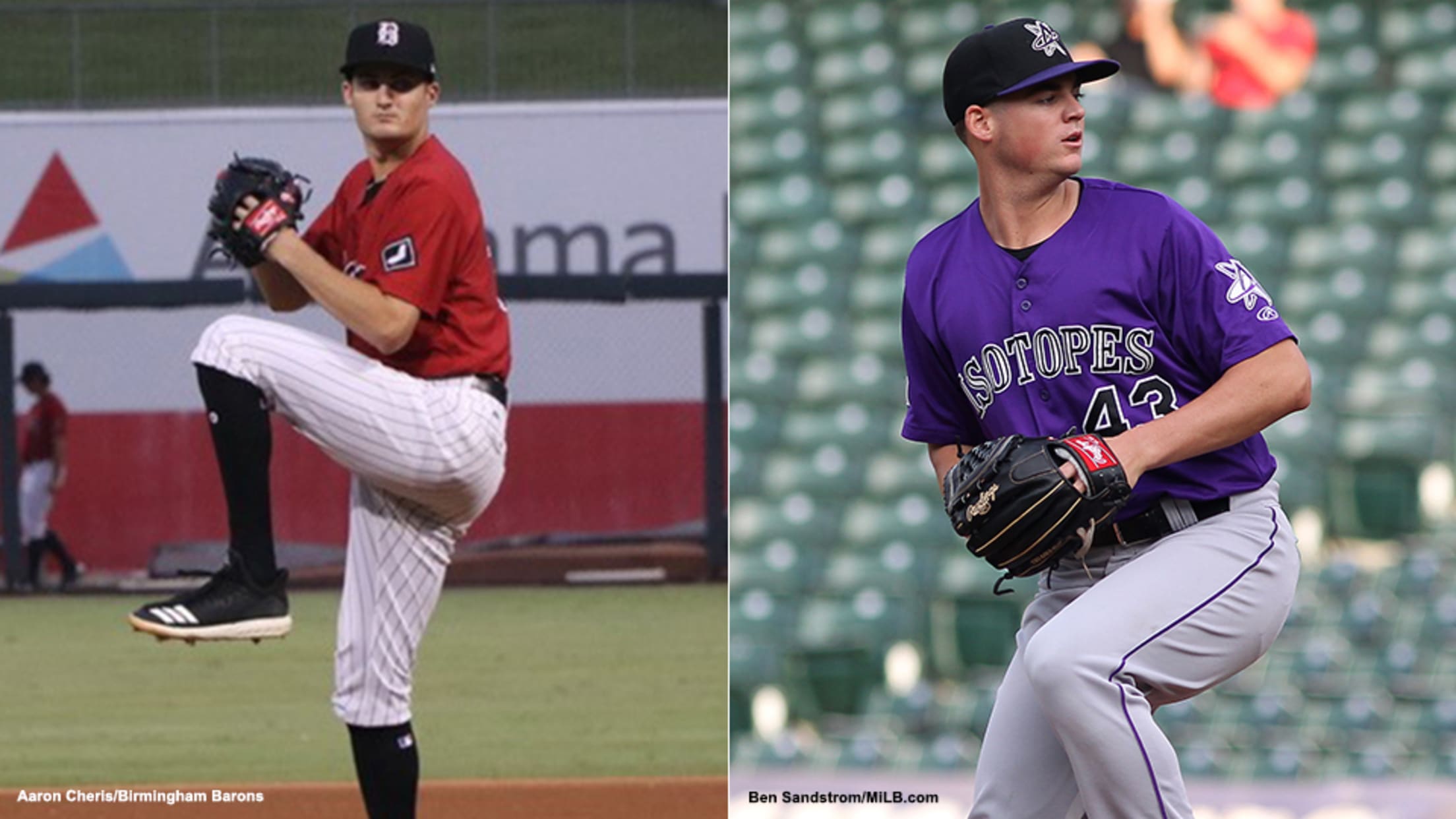 Growing up in Southern California, Peter Lambert and Jimmy Lambert always had a special relationship within their tight-knit family of seven.But as siblings are wont to do, they competed against each other in just about any imaginable activity. Whether in Ping-Pong, the latest video game or backyard shenanigans, each brother had
PCL notes: Lambert in control at higher level
No. 3 Rockies prospect wastes no time making strong impression
Peter Lambert generally stays on an even keel.Sometimes, though, the right-hander can let a little excitement bubble to the surface.
Prospect Roundup: Games of July 4
Padres' Urias, Dodgers' Verdugo continue to take off in PCL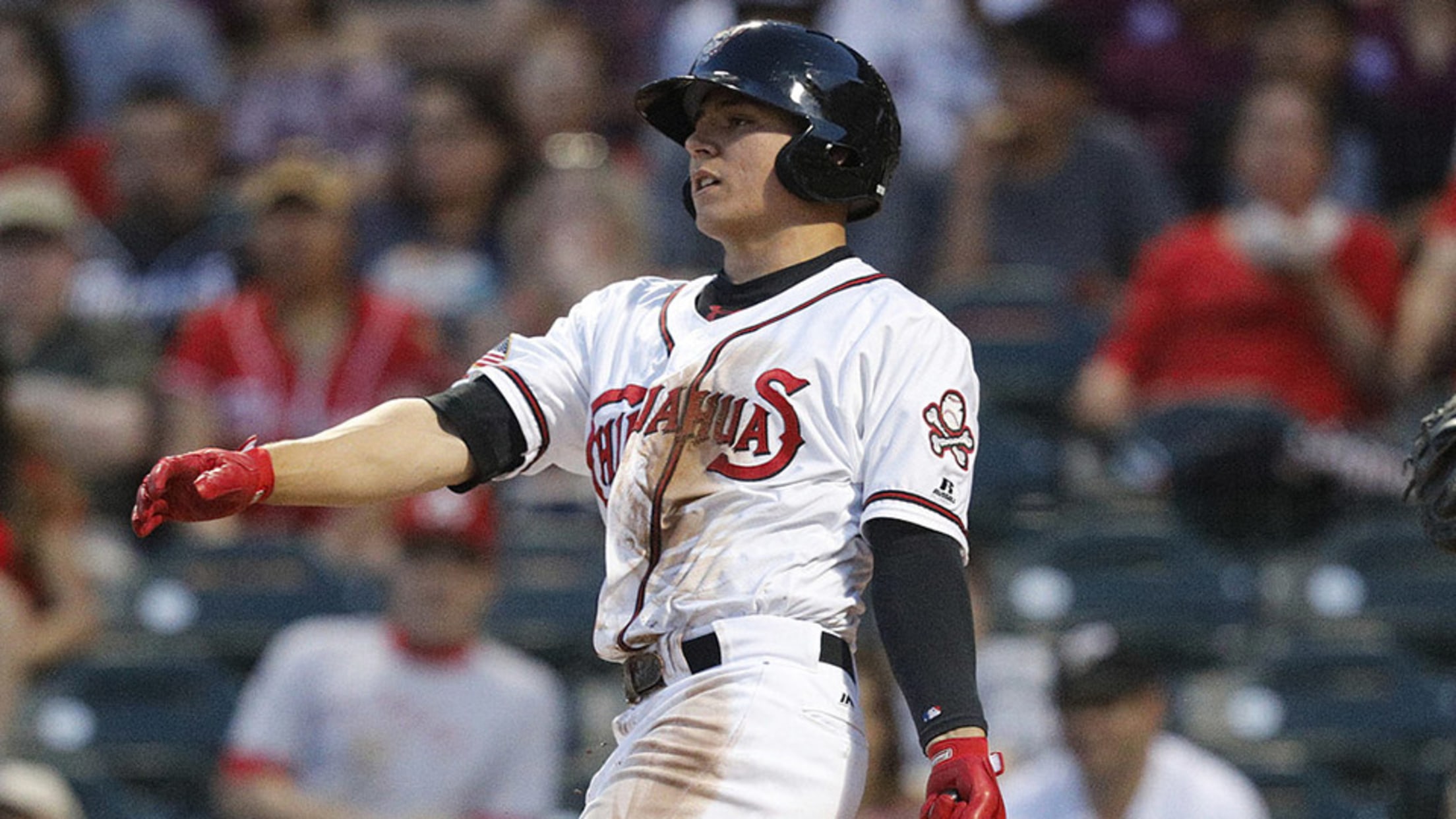 Theme of the dayGo Midwest, young man (or bird): The Class A Midwest League was the place to see some of the Minors' best performances, both in the traditional and wacky senses. Padres No. 2 prospectMacKenzie Gore turned in his best start as a pro with six scoreless innings for
Lambert Named June Player of the Month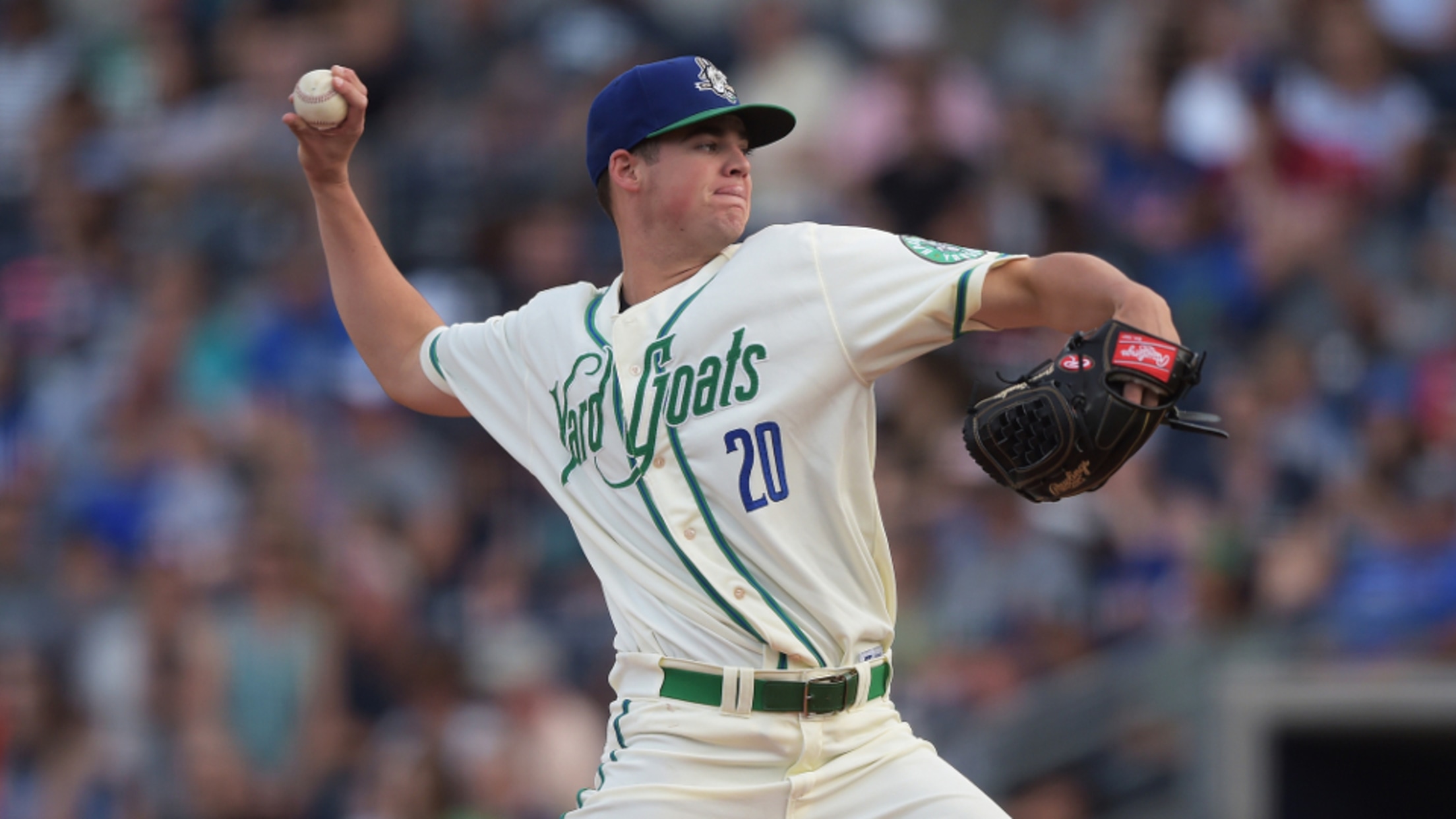 Portland, ME - The Eastern League is pleased to announce Hartford Yard Goats right-handed starting pitcher Peter Lambert has been selected as the Eastern League Player of the Month for the month of June.
Lambert, McMahon Lead Isotopes to Victory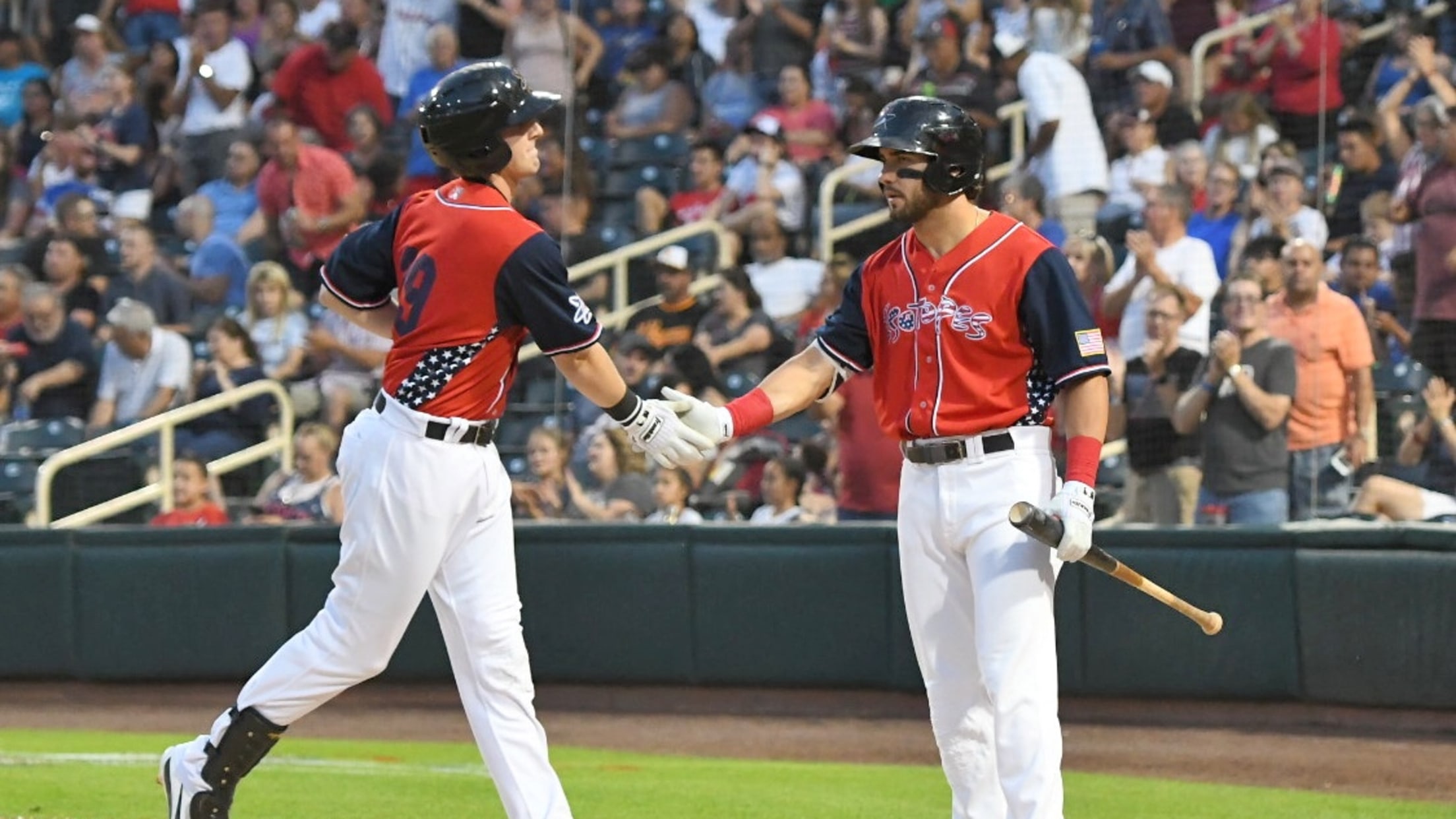 The Isotopes (43-42) opened their five-game homestand in the win column, defeating the Tacoma Rainiers (45-41), 8-2. The 15,652 fans in attendance marks the seventh-largest crowd in Isotopes Park history.
Bichette, Tebow lead star-studded EL rosters
Seven top-100 prospects tapped for All-Star showcase in Trenton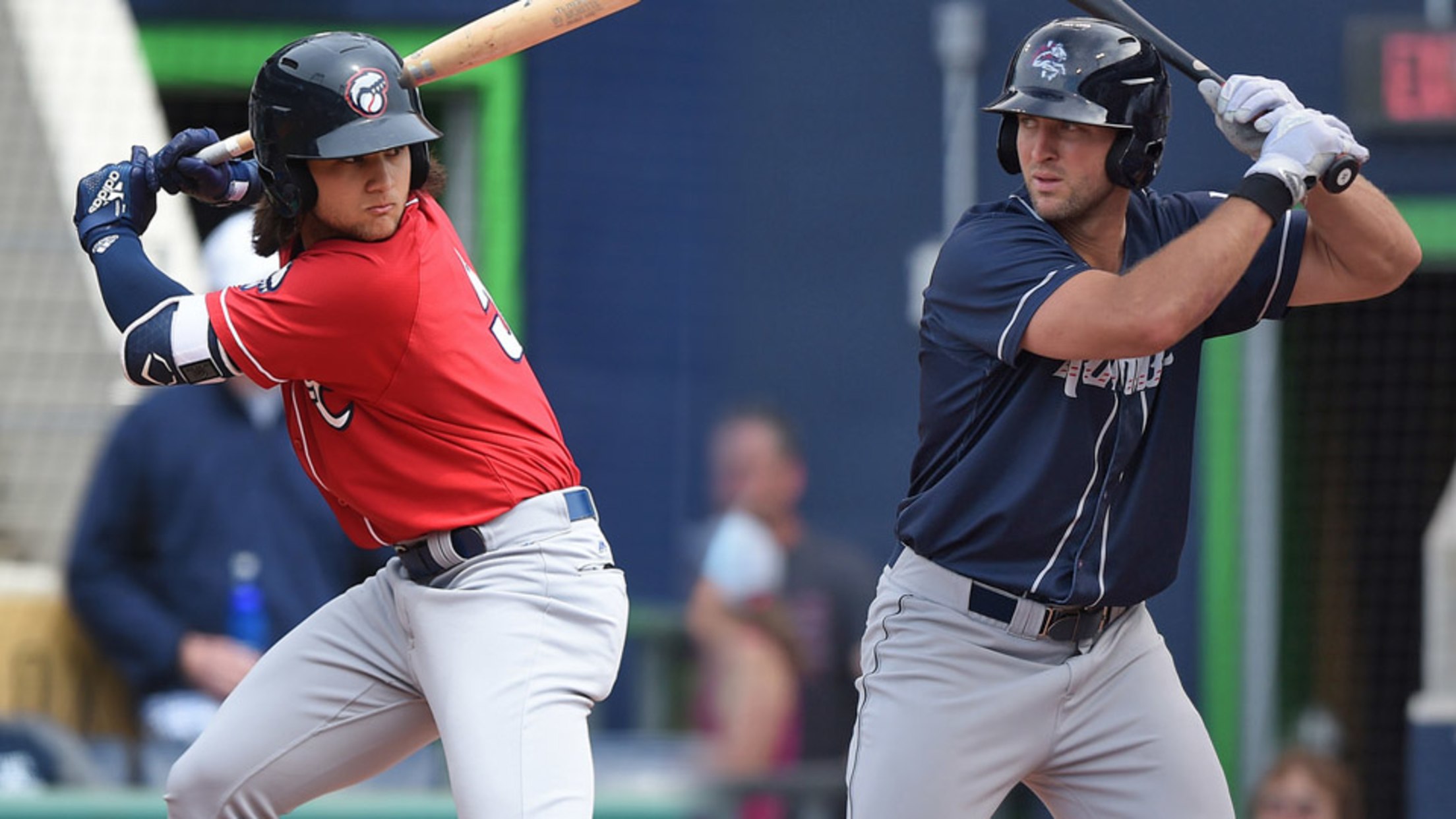 Seven of MLB.com's top-100 prospects and one Heisman Trophy-winning outfielder will be headed to Trenton next month.Vladimir Guerrero Jr., Bo Bichette, Brendan Rodgers, Peter Lambert, Beau Burrows, Ryan Mountcastle, Ke'Bryan Hayes and Tim Tebow highlight the Eastern League All-Star rosters, the Double-A circuit announced Friday. The game will be held
Prospect Roundup: Games of June 28
Lambert polishes Double-A resume; Rooker homers twice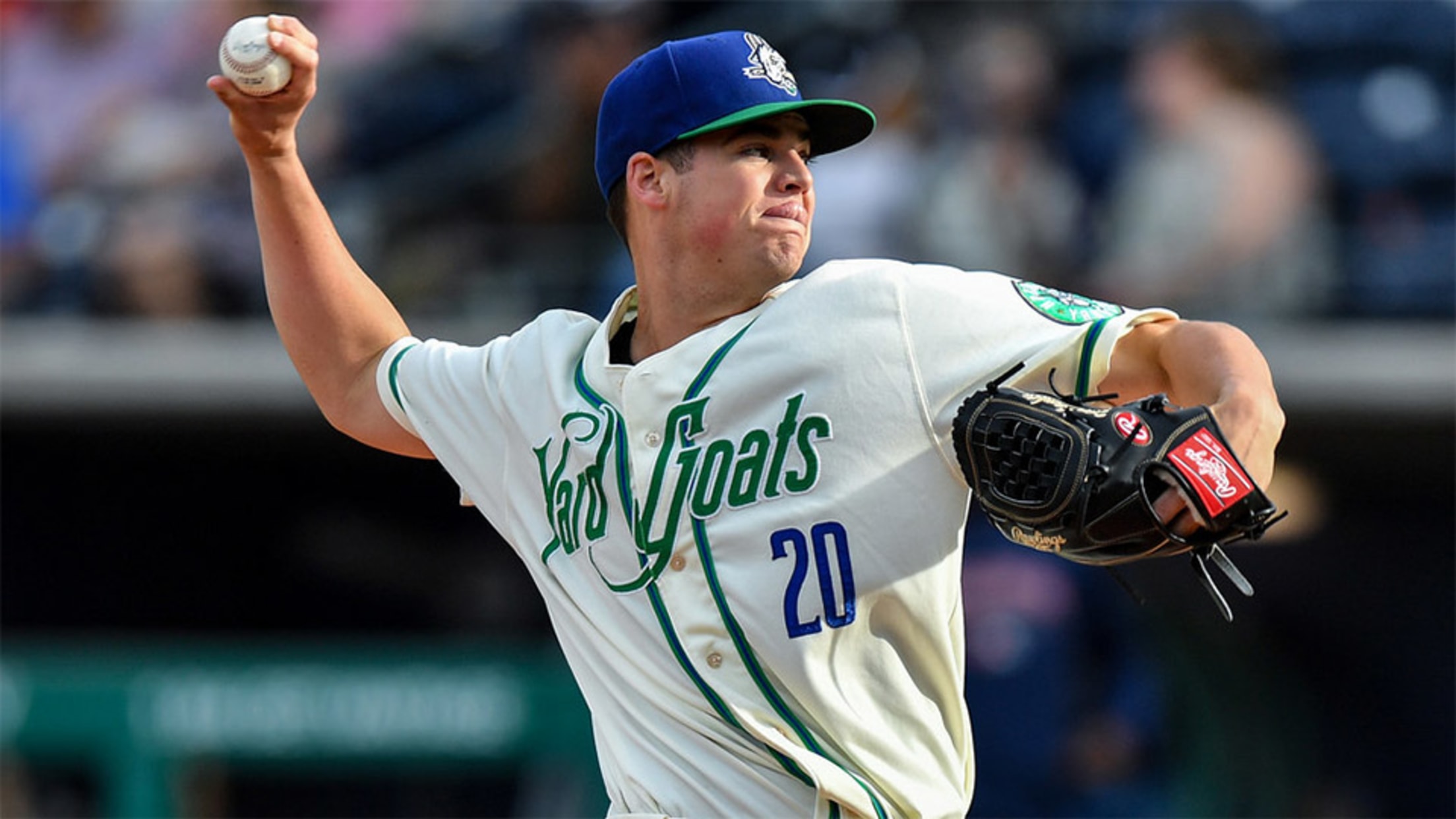 Theme of the dayPowering up at the final level: Several of MLB.com's top-100 prospects blasted Triple-A pitching on Thursday night. Nick Gordon (No. 68 overall) hit his first Triple-A home run for Rochester. Francisco Mejía (No. 16) collected multiple hits in his sixth straight game with Columbus. Kyle Tucker (No.
Goats' Ramos cracks two more homers
Rockies prospect has four long balls in two Double-A games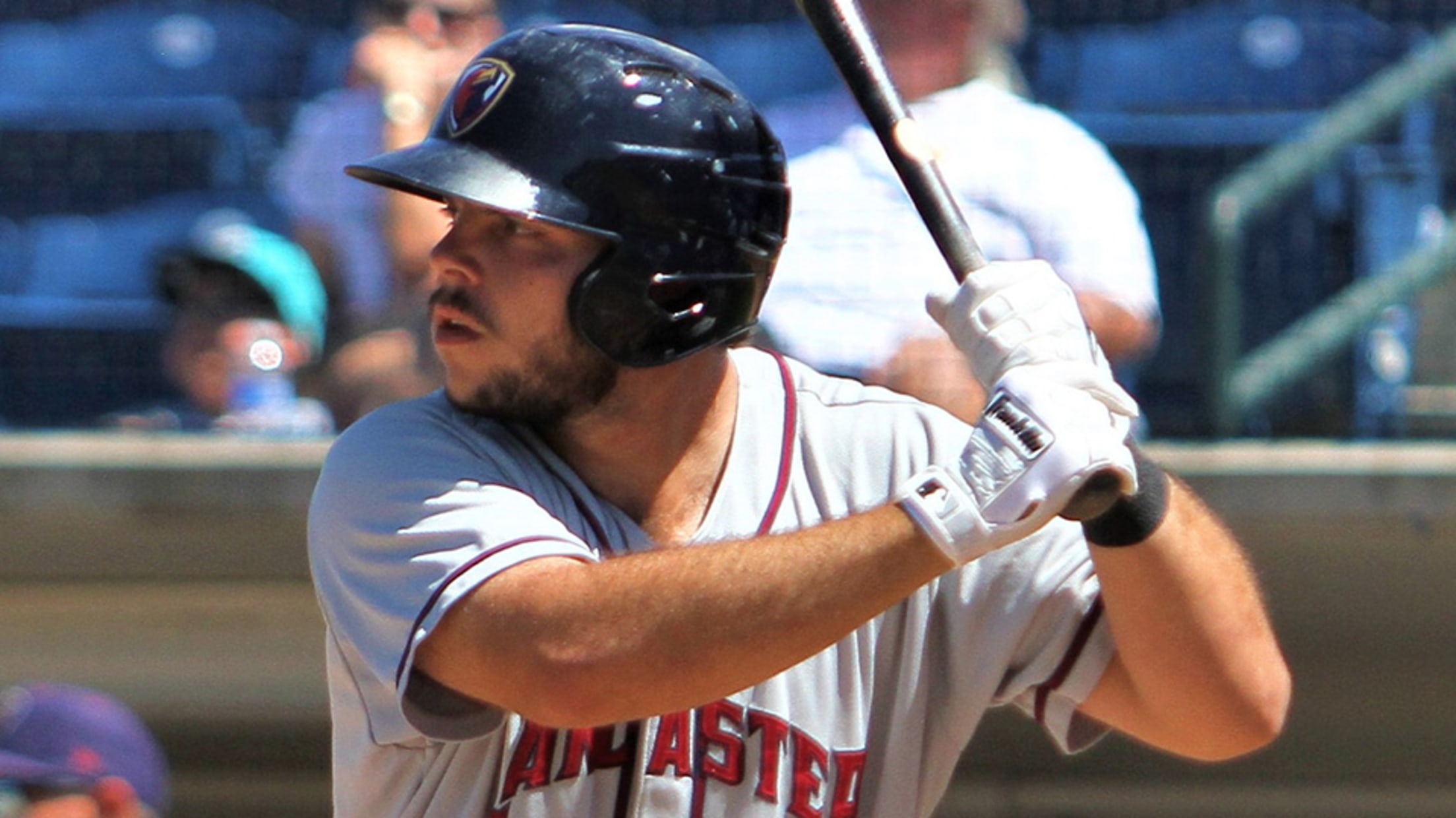 So far, so good for Roberto Ramos in his introduction to the Eastern League. The Rockies prospect slugged a pair of homers and drove in three runs on a three-hit night as Double-A Hartford defeated Binghamton, 6-1, on Friday at NYSEG Stadium. He also clocked two long balls in his Yard
Yard Goats' Rodgers keeps rolling
Top Rockies prospect collects three hits to back Lambert's gem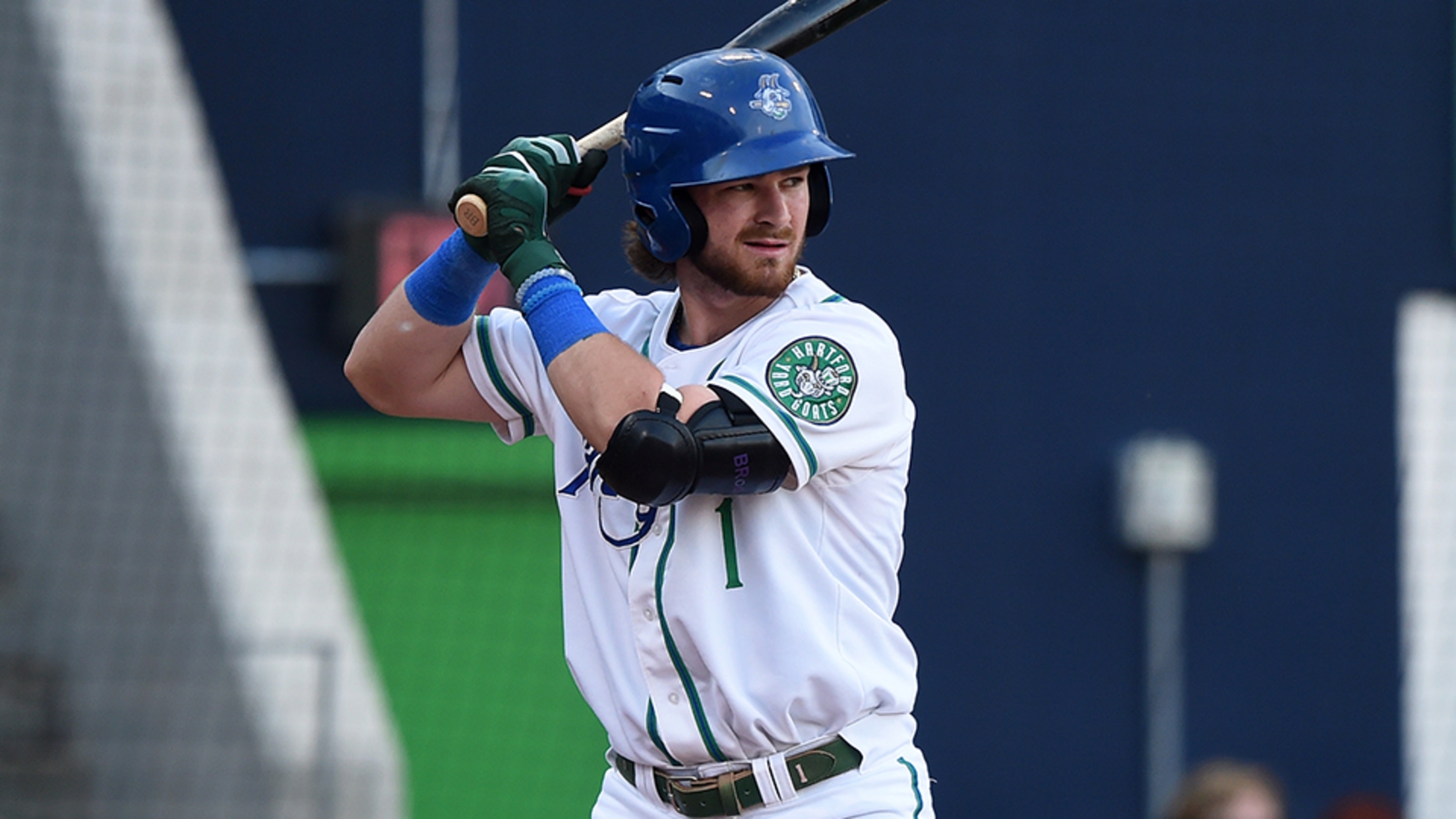 With the consistency and tools Brendan Rodgers brings to the plate, it's never a surprise when he produces a big night. Add Saturday's game to the growing list of strong performances. The top Rockies prospect went 3-for-4 with two stolen bases, three runs scored and an RBI to help Double-A Hartford cruise
Lambert holds fort for JetHawks in opener
Rockies No. 5 prospect allows run over seven frames in Game 1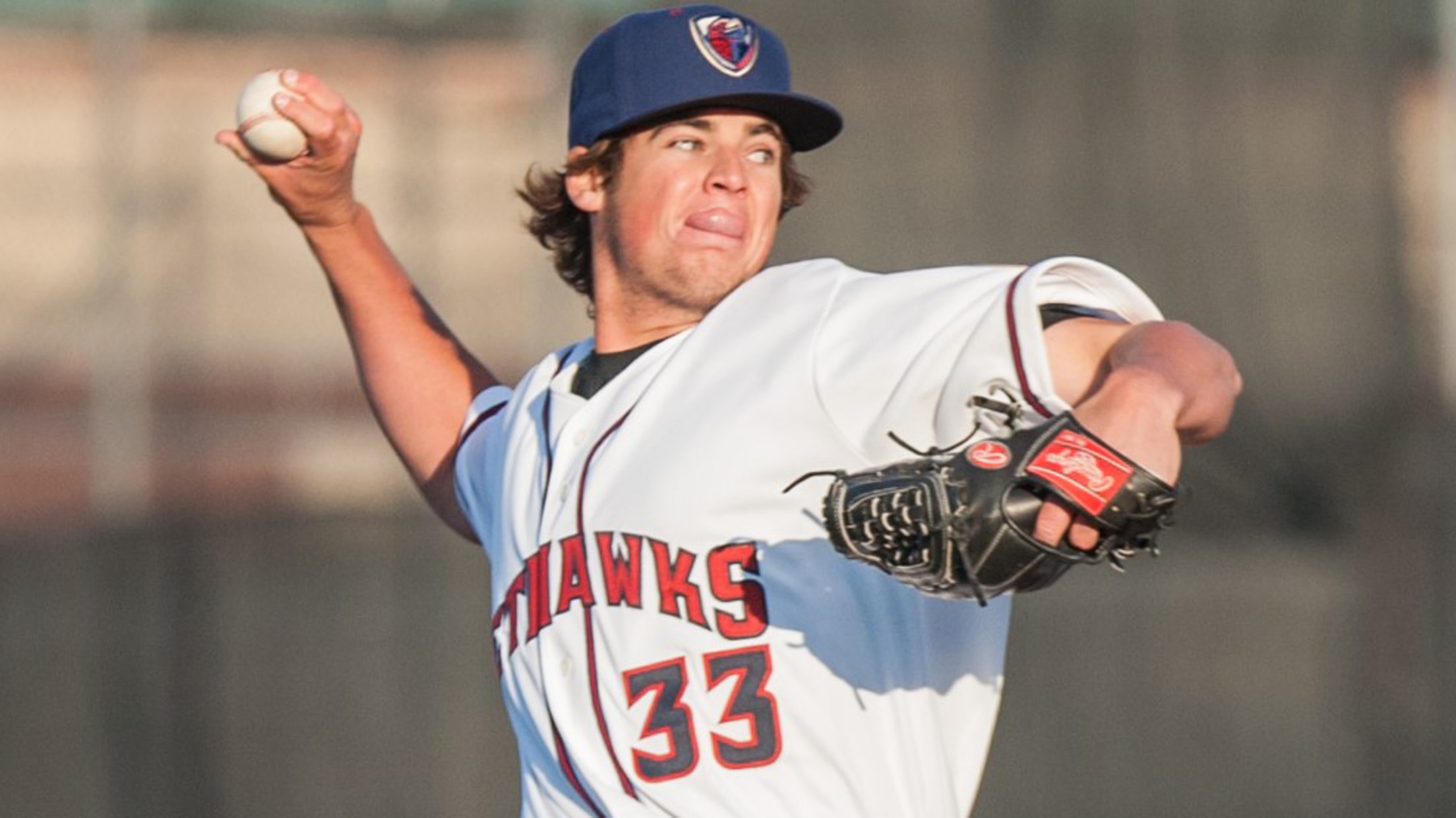 Peter Lambert knew his hitters would show up eventually. He did more than enough to hold up his side in the meantime.Colorado's No. 5 prospect allowed one run on seven hits and struck out six over seven innings as Class A Advanced Lancaster topped Rancho Cucamonga, 7-3, in Game 1
Prospect Roundup: Games of July 12
Phillies' Sanchez stays efficient; Mariners' White swings hot bat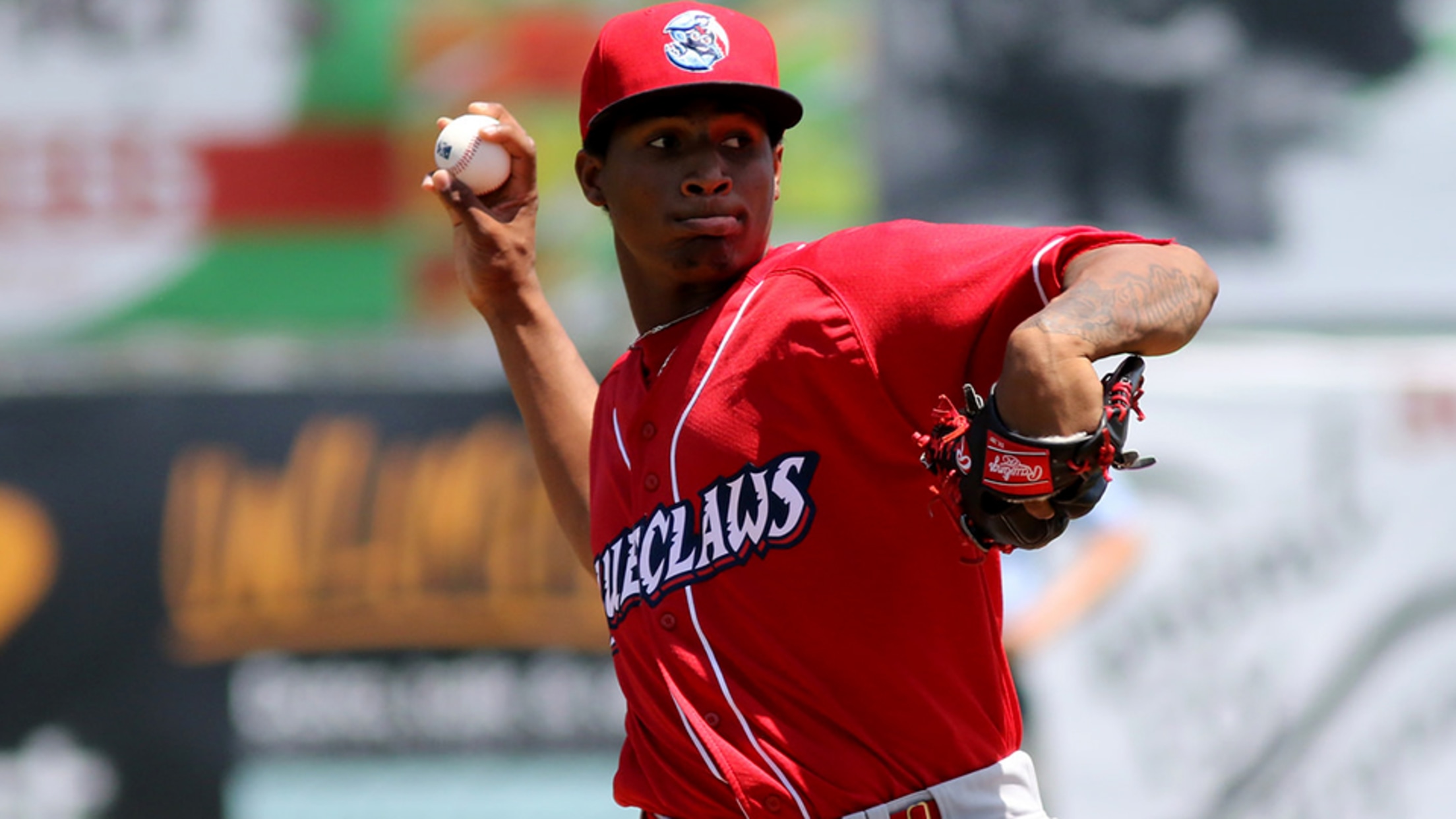 D-backs SS Domingo Leyba, Double-A Jackson: 3-for-4, HR, RBI, 2 R, BB -- The D-backs' No. 2 prospect missed all of April and May and half of June with a tear in his right shoulder and sat out the first week of July with an undisclosed injury, but he sure looked
Prospect Roundup: Games of June 5
Dodgers' Alvarez gets back on track; Vargas inches toward Majors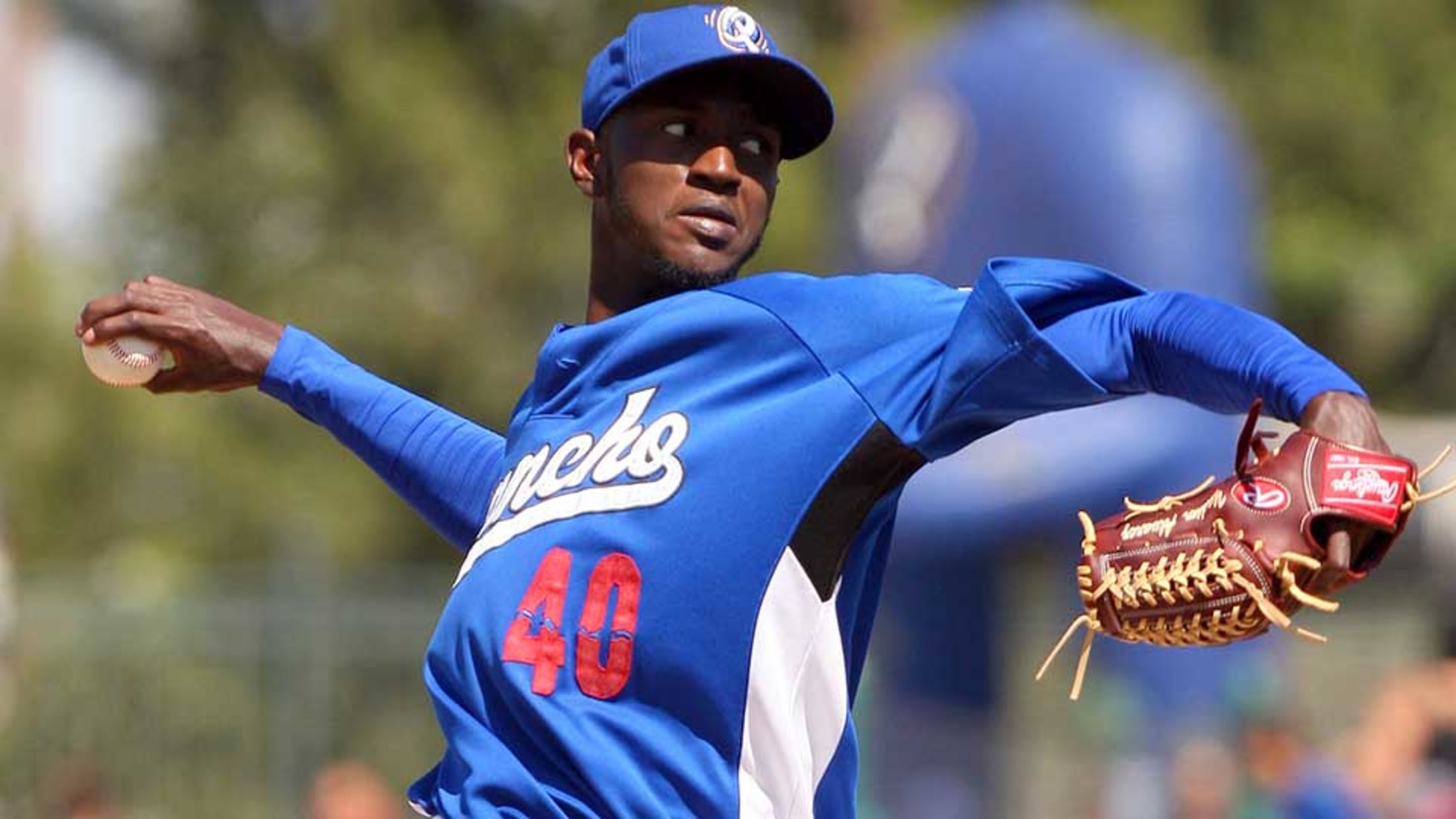 Brewers OF Lewis Brinson, Triple-A Colorado Springs: 3-for-5, 2B, 3 RBI, 2 R, SB -- The Brewers made waves Monday by bringing up their No. 10 prospect, Brett Phillips, from Colorado Springs. That night, Brinson reminded the big club that he should be a Major League option, too, collecting three
JetHawks' Lambert follows recipe for success
Rockies No. 8 prospect allows two hits over seven shutout innings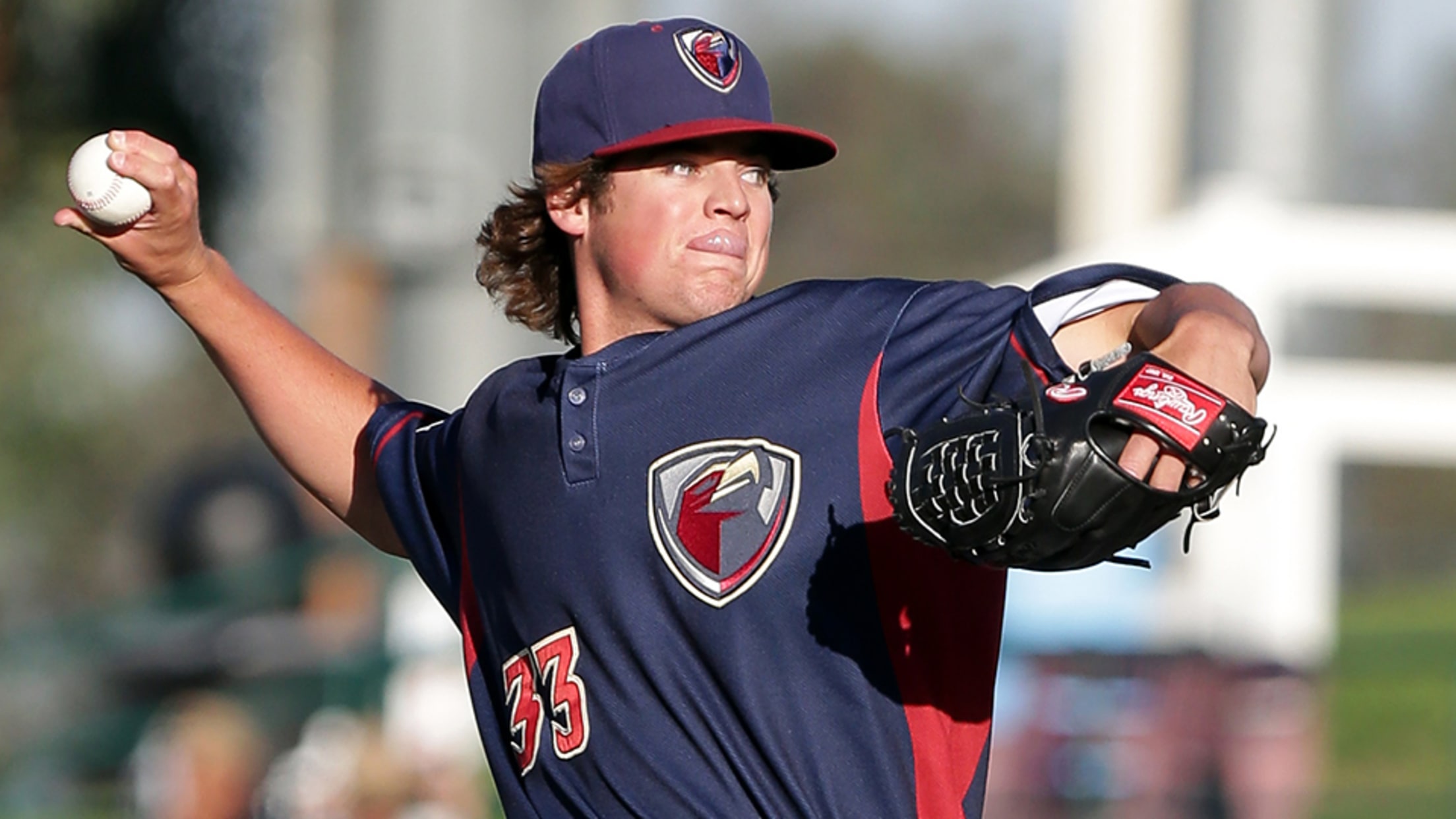 Peter Lambert has always had a simple recipe for success on the mound: get ahead, keep the ball down and trust the guys behind him.The Rockies' eighth-ranked prospect followed those directions again on Saturday and turned in his latest gem, allowing two hits and a walk while striking out six
Prospect Roundup: Games of April 24
Duplantier extends streak without earned run to 20 1/3 frames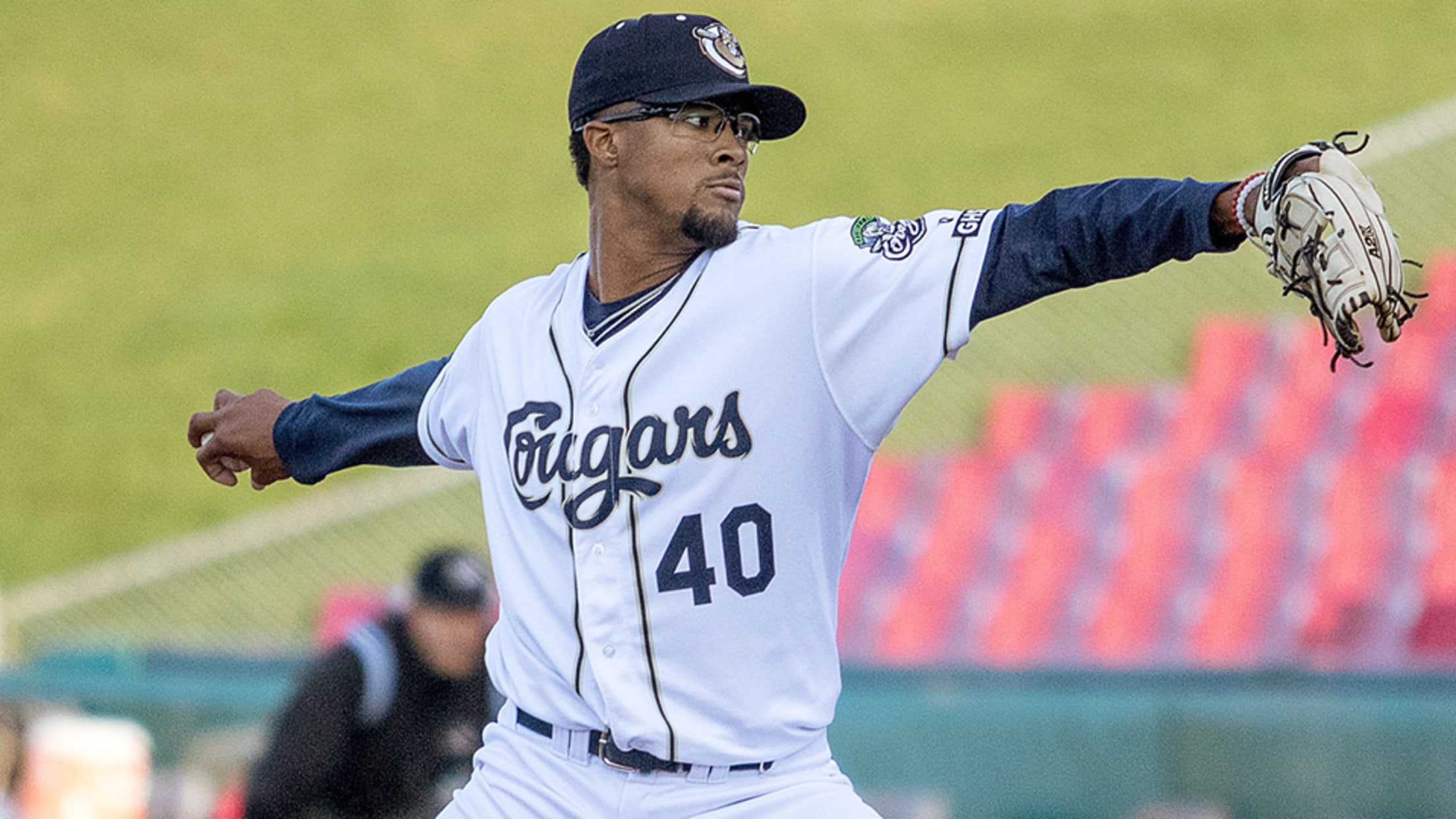 Athletics SS Franklin Barreto, Triple-A Nashville: 3-for-5, RBI -- The A's top prospect notched his fourth game with three hits or more and bumped his batting average to .352 through 18 contests. Despite entering the season as the second-youngest player in the PCL, the 21-year-old infielder leads all Nashville hitters with
Prospect Roundup: Games of April 19
Twins' Gordon collects four hits; Bucs' Alemais homers twice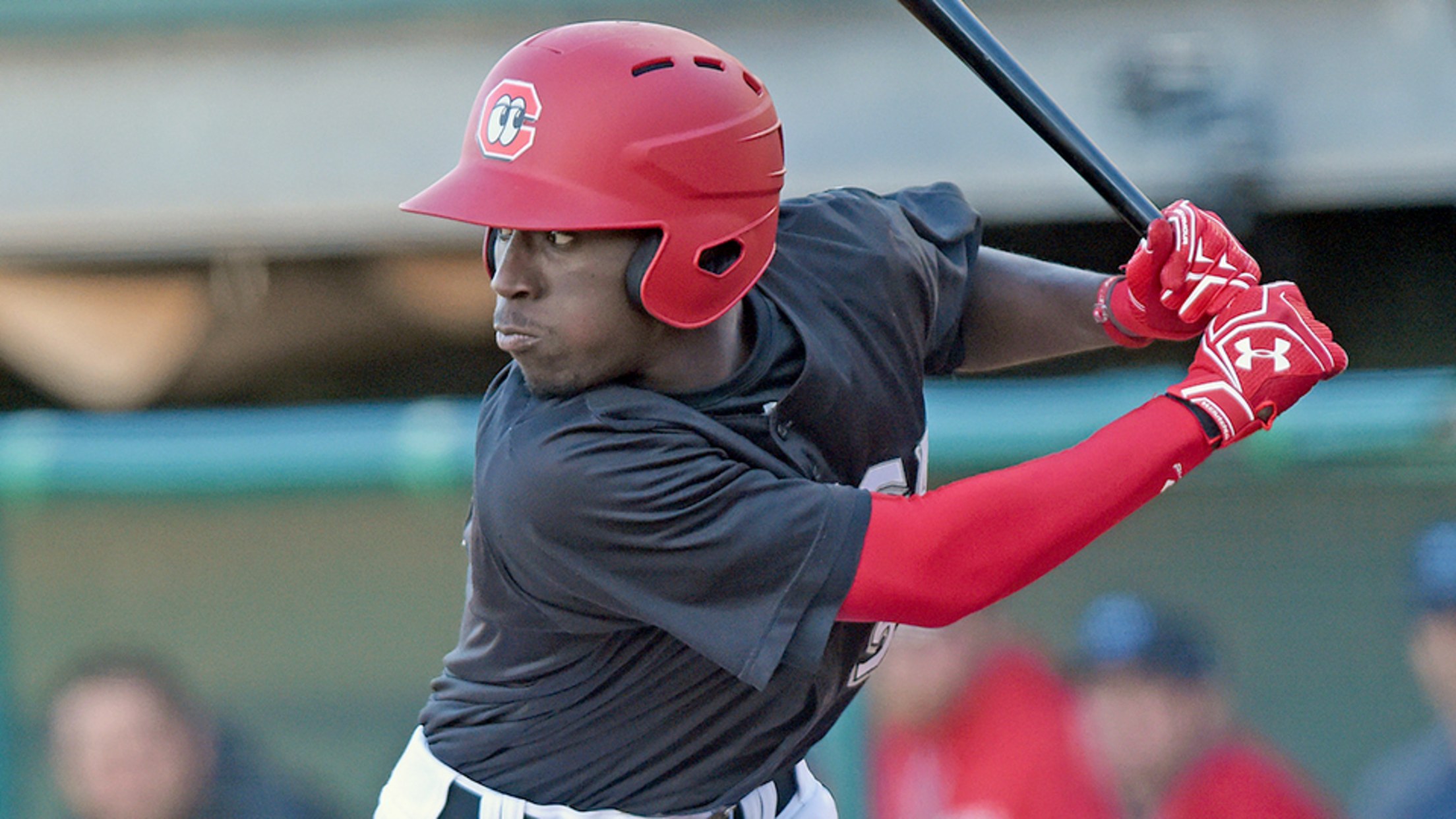 Twins SS Nick Gordon, Double-A Chattanooga: 4-for-8, 3B, 2B, R, 2 K in doubleheader -- The Twins' top prospect doubled in his first at-bat Tuesday before his home game against Biloxi was suspended in the top of the third inning. When the two sides picked up the action Wednesday, so did