Late comeback falls short in 7-5 loss to Miracle
Franco reaches base four times in defeat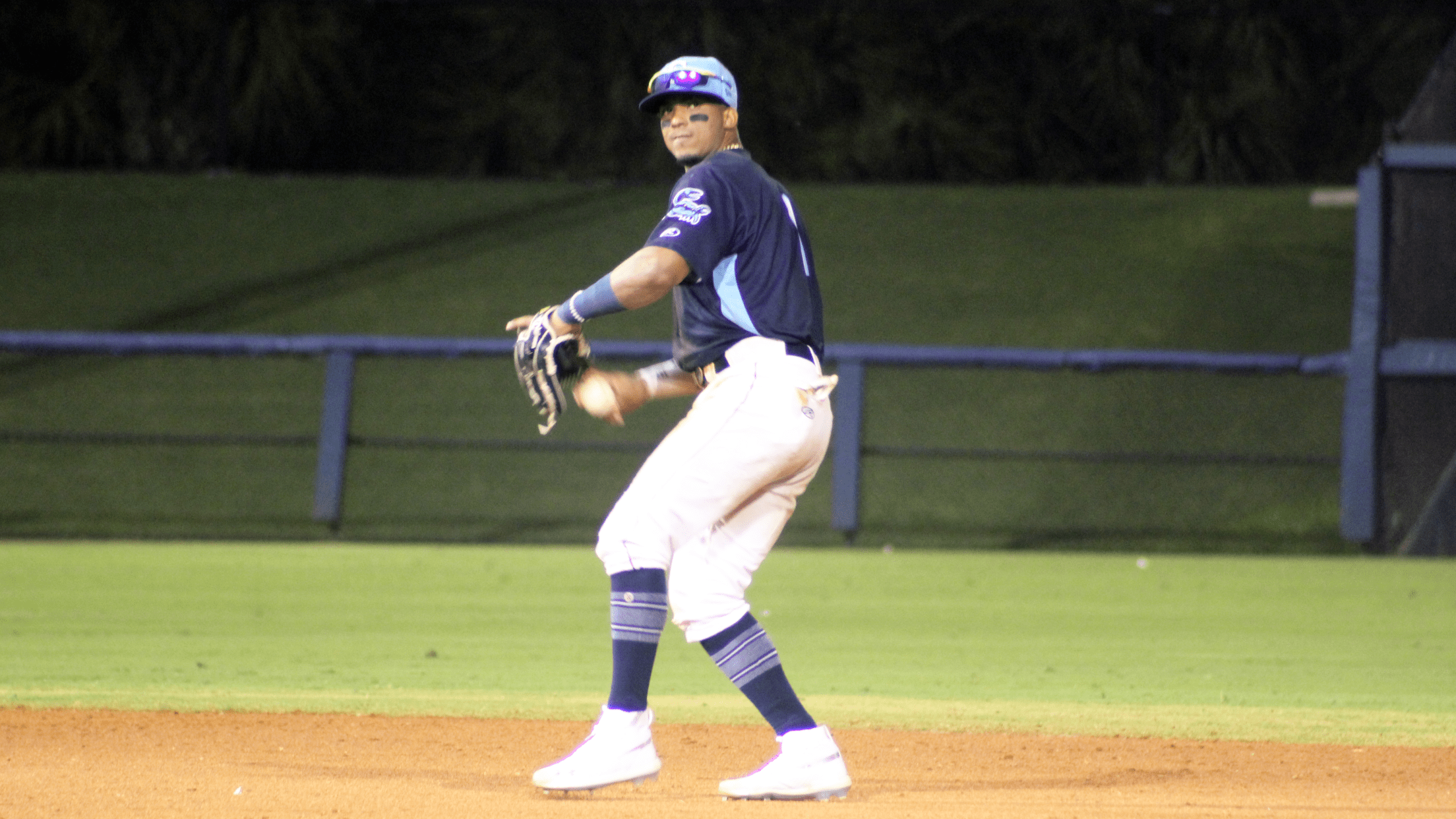 FORT MYERS, Fla. (August 21, 2019) - Wander Franco reached base four times and the Stone Crabs mounted a late comeback, but the Fort Myers Miracle held on for a 7-5 win at Hammond Stadium.With Charlotte (77-50, 42-19) trailing 7-3 entering the ninth inning, Zac Law singled to start the
Eighth inning sends Stone Crabs past Tampa 6-4
Charlotte draws nine walks to beat Tarpons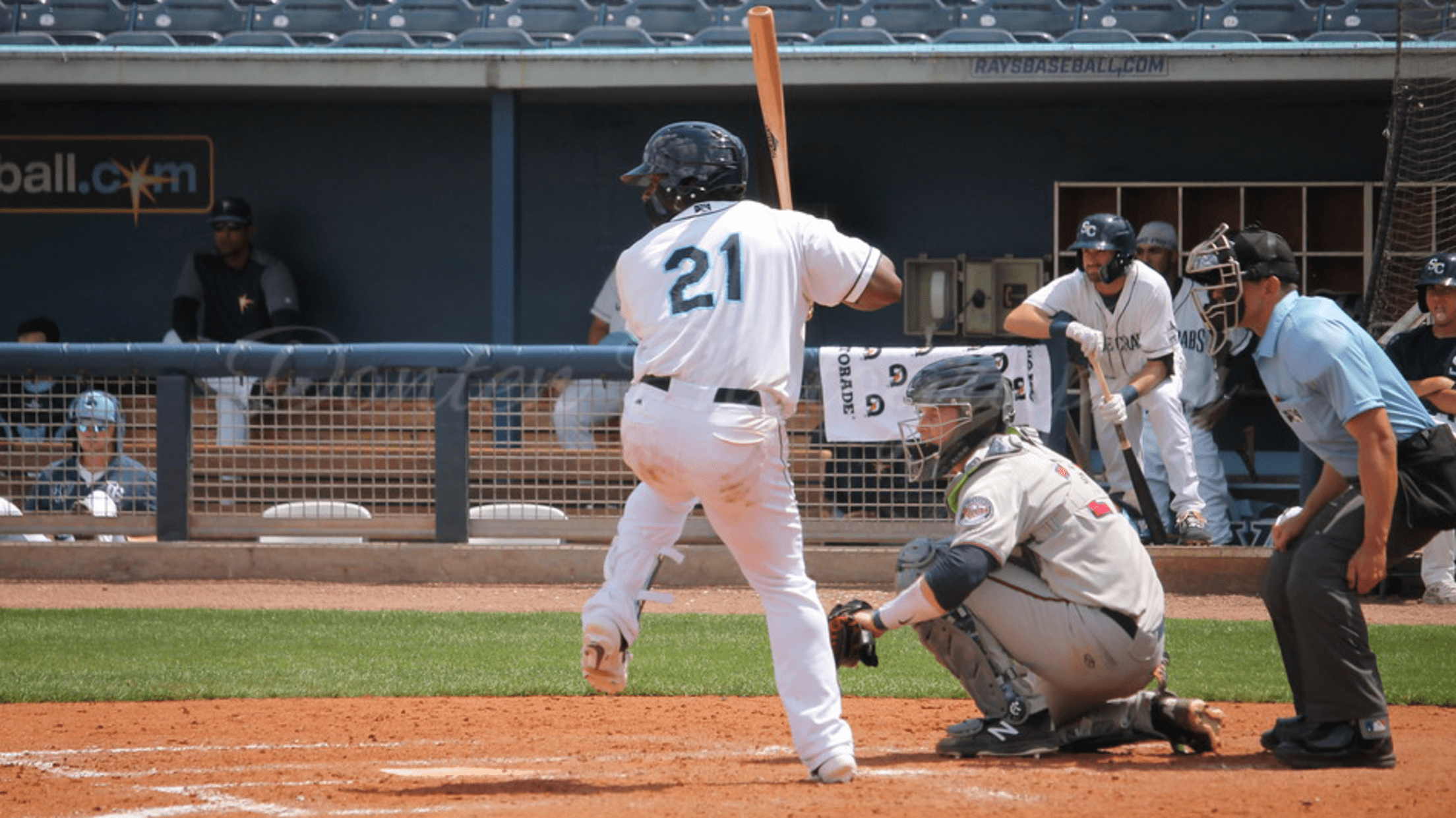 TAMPA, Fla. (August 9, 2019) - The Charlotte Stone Crabs took advantage of a season high nine walks Friday to come from behind and beat Tampa 6-4 at Steinbrenner Field.The Stone Crabs (70-46, 35-15) trailed 2-0 after six innings, cutting the deficit in half on a wild pitch in the
Gomez homers in 10-3 loss to Lakeland
Stephen Woods Jr. goes five strong in defeat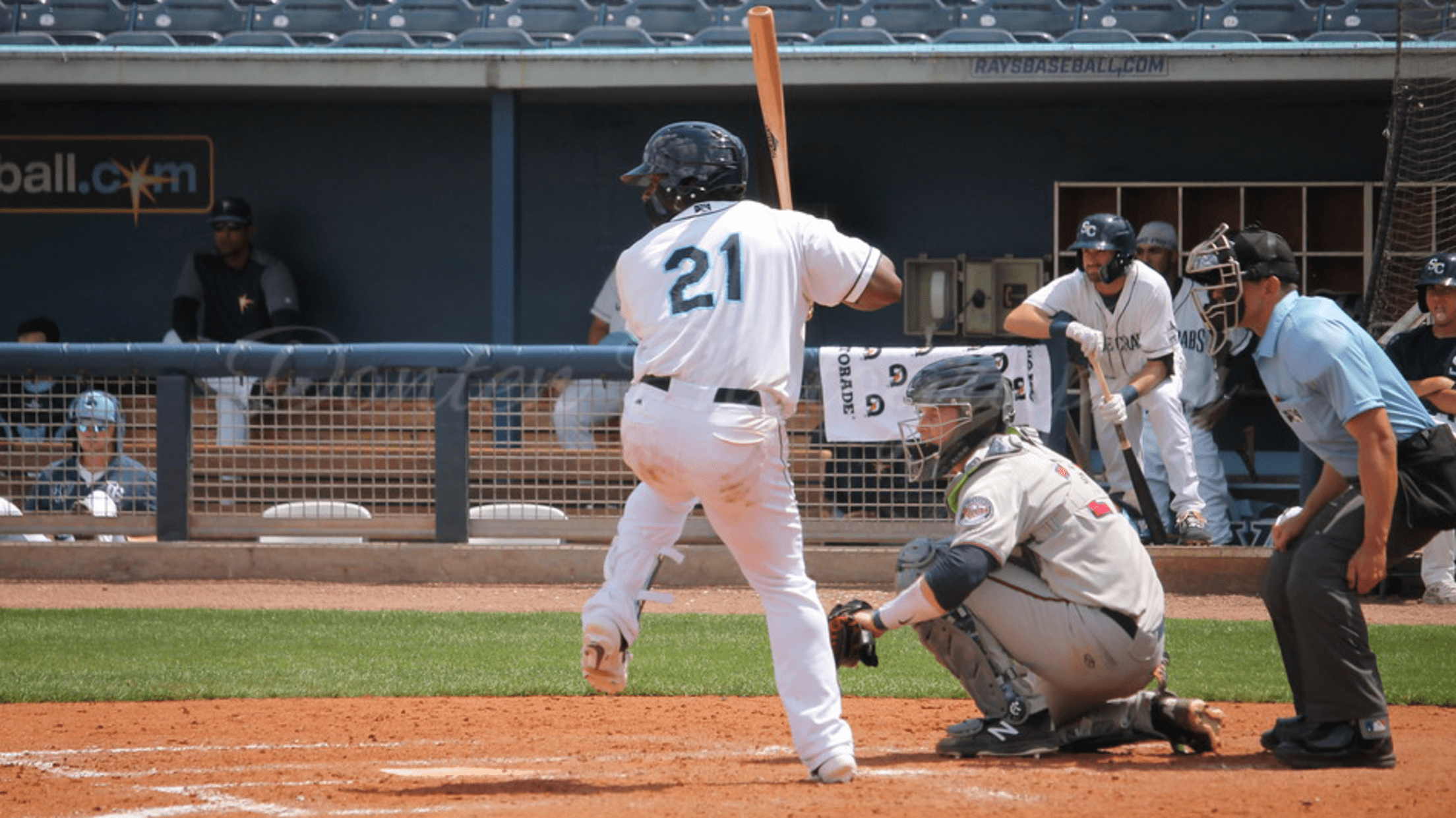 PORT CHARLOTTE, Fla. (June 21, 2019) - Moises Gomez homered Friday, but the Lakeland Flying Tigers scored early and often to beat the Charlotte Stone Crabs 10-3 at Charlotte Sports Park.In a scoreless game in the top of the first, Brock Deatherage singled before stealing second. After a walk and
Crabs comeback falls inches short in 8-7 loss
Stone Crabs rally for three in ninth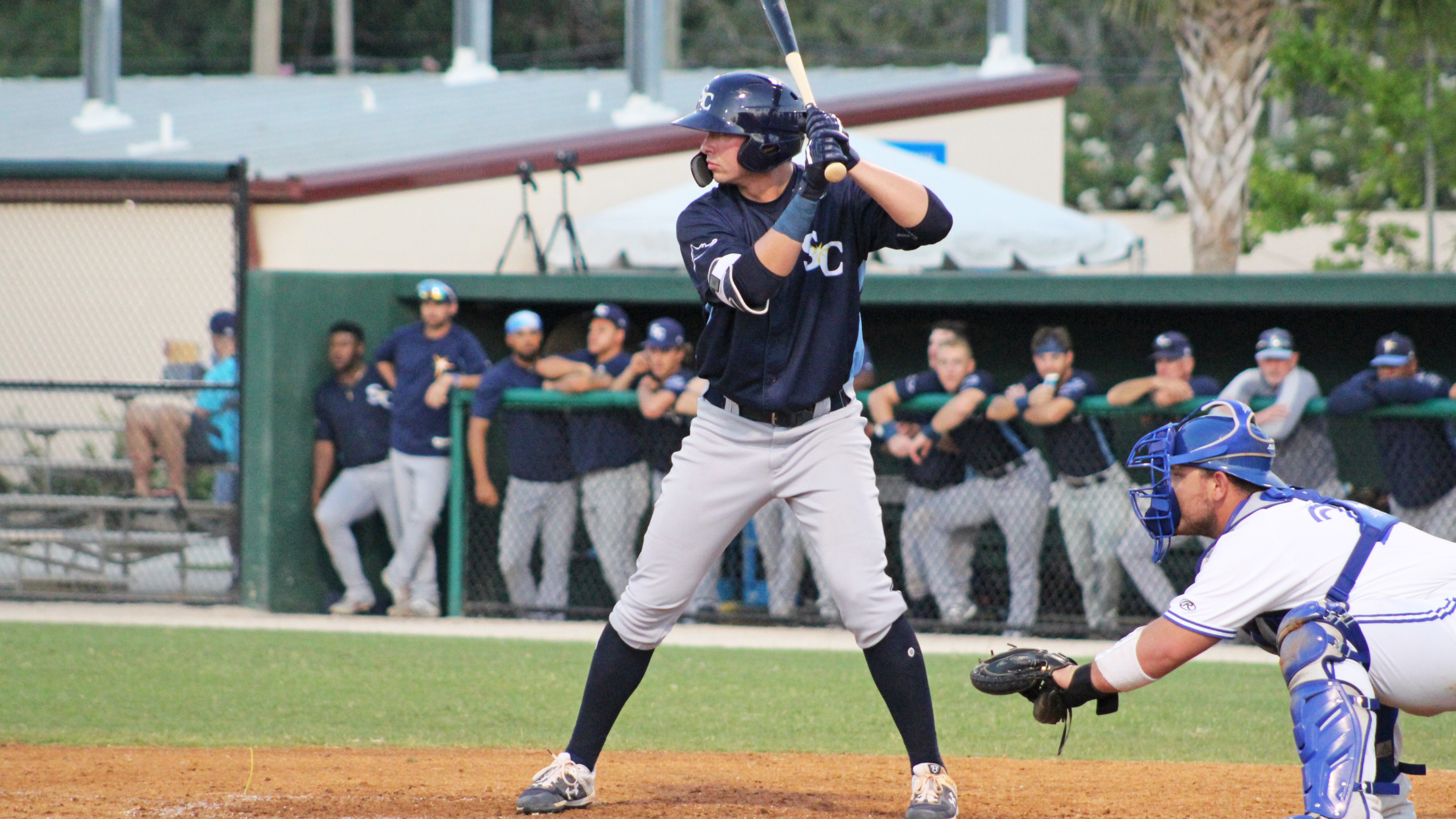 CLEARWATER, Fla. (June 6, 2019) - The Charlotte Stone Crabs rallied for three runs in the top of the ninth Thursday, but fell painfully short on the final play of the game in an 8-7 defat at Jack Russell Memorial Stadium.Trailing 8-4 entering the ninth, Charlotte (31-29) infielder Zach Rutherford
Roach homers in 6-4 loss to St. Lucie
Stone Crabs miss chance to sweep Mets
PORT CHARLOTTE, Fla. (June 2, 2019) - Joey Roach homered Sunday, but the Charlotte Stone Crabs missed a chance to sweep the St. Lucie Mets in a 6-4 loss at Charlotte Sports Park.Roach's solo shot in the sixth inning was his first home run since July 21, 2017 against Kingsport,
Hot Rods Pitching K's 17 in 3-2 Win over Clinton
Hot Rods even series behind clutch strikeouts and late score
The Bowling Green Hot Rods broke a 2-2 tie in the seventh inning and got a season-high 17 strikeouts from three pitchers to even the series against the Clinton LumberKings with a 3-2 victory on Friday night at Bowling Green Ballpark. The Hot Rods improved to 20-15 ahead of the
Hot Rods Shutout 4-0 on Friday Night Loss
Wander Franco extends hit streak to 12 games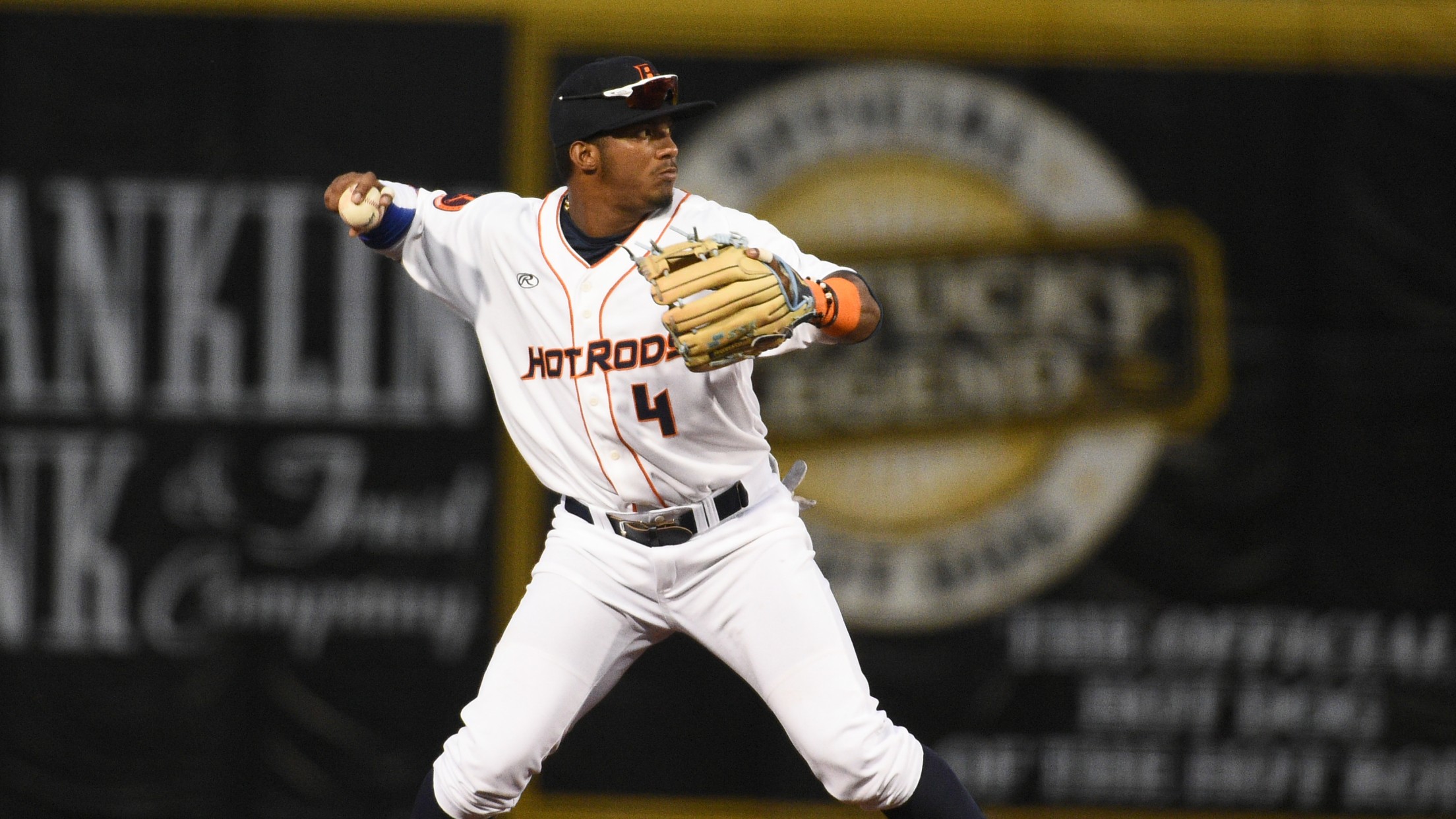 Wander Franco extended his hitting streak to 12 games on Friday night as the Hot Rods fell 4-0 to Lansing at Bowling Green Ballpark. The Hot Rods fell to 12-10 ahead of Saturday night's contest, which will have a 6:35 p.m. first pitch.
Seventh inning-rally spurs Hot Rods to 5-2 win
Three-run rally breaks tie to snap three-game skid
The Bowling Green Hot Rods broke a 2-2 tie with three runs in the bottom of the seventh to defeat the Fort Wayne TinCaps 5-2, snapping a three-game losing streak on Friday night at Bowling Green Ballpark. The Hot Rods improved to 4-5 in taking the opening game of the