Giants set initial 2021 Flying Squirrels roster
Three top-30 prospects set to join Richmond to open new season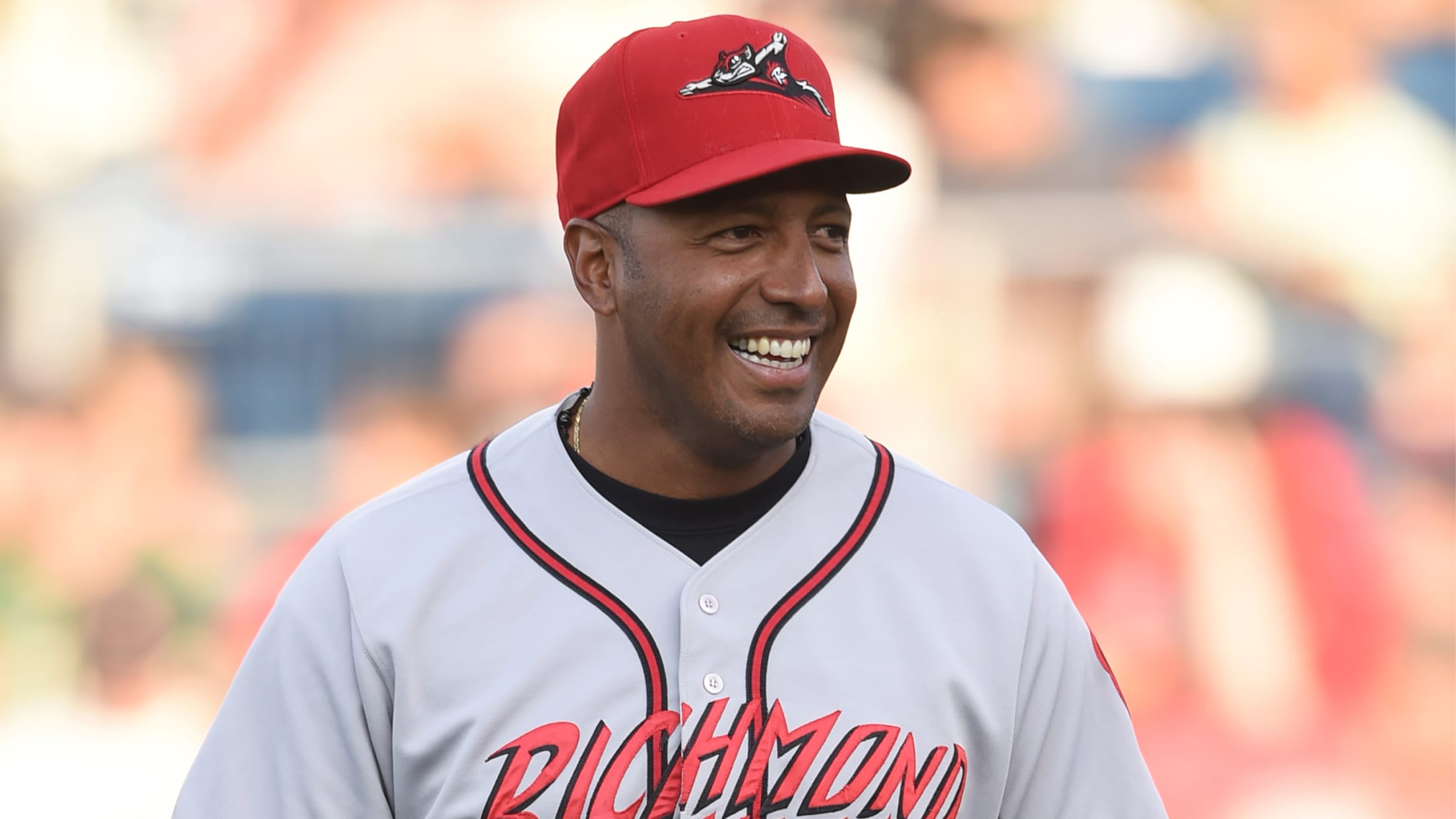 RICHMOND, Va. – Ahead of Tuesday's season opener, the initial 2021 Richmond Flying Squirrels roster has been set by the San Francisco Giants, the team announced on Saturday.
Freeman's big day caps off regular season with a win
Heyward, Howard and Houchins all go yard in 8-4 victory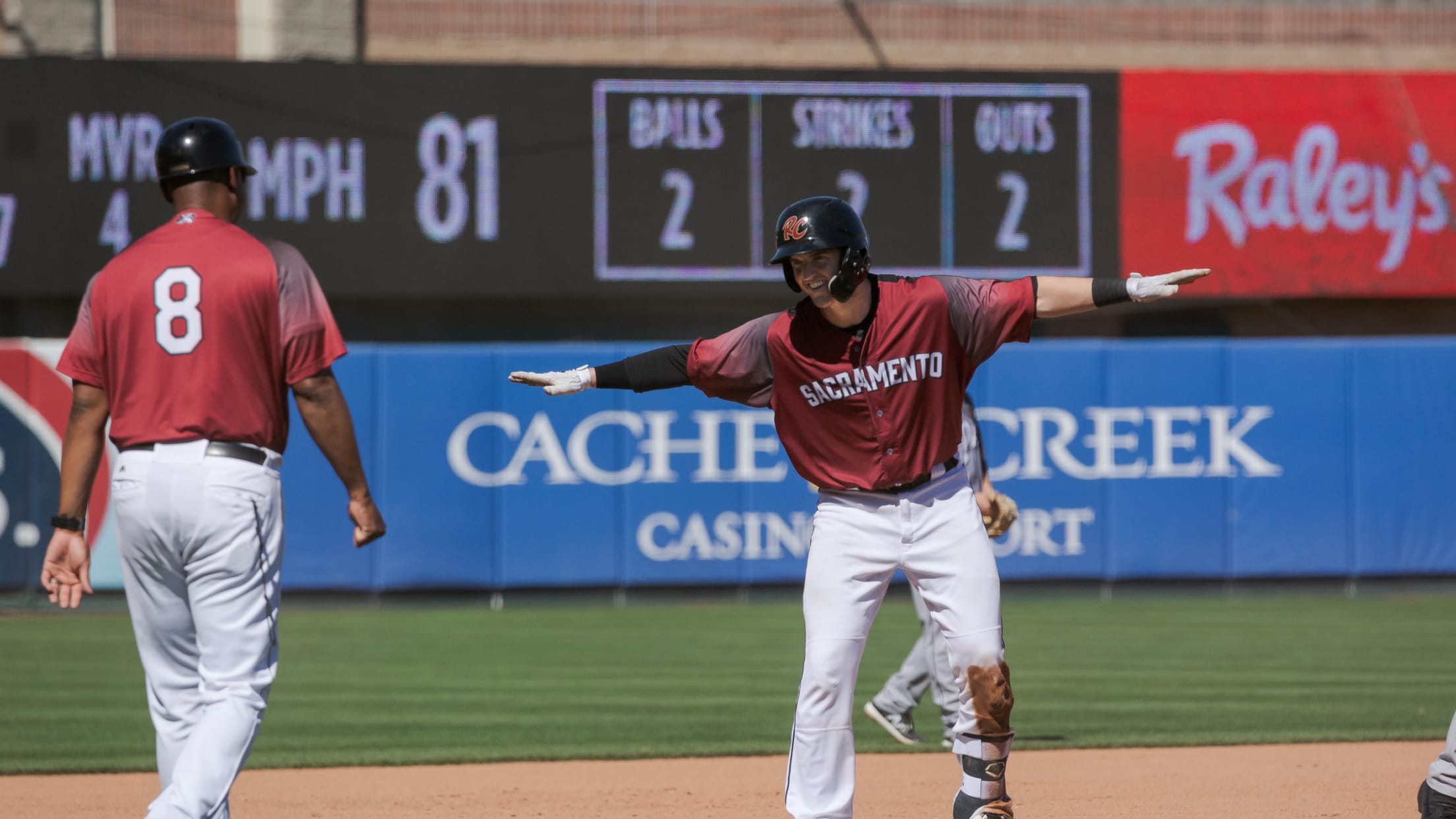 WEST SACRAMENTO, Calif. - The Sacramento River Cats (73-67) finished the regular season on a high note, defeating the El Paso Chihuahuas (80-60) 8-4 in a Labor Day matinee at Raley Field. The River Cats will shift their focus to the first round of the Pacific Coast League playoffs which
Offense crushes six home runs in loss to Cubs
Shaw clubs two homers while Peña records four hits in 10-8 defeat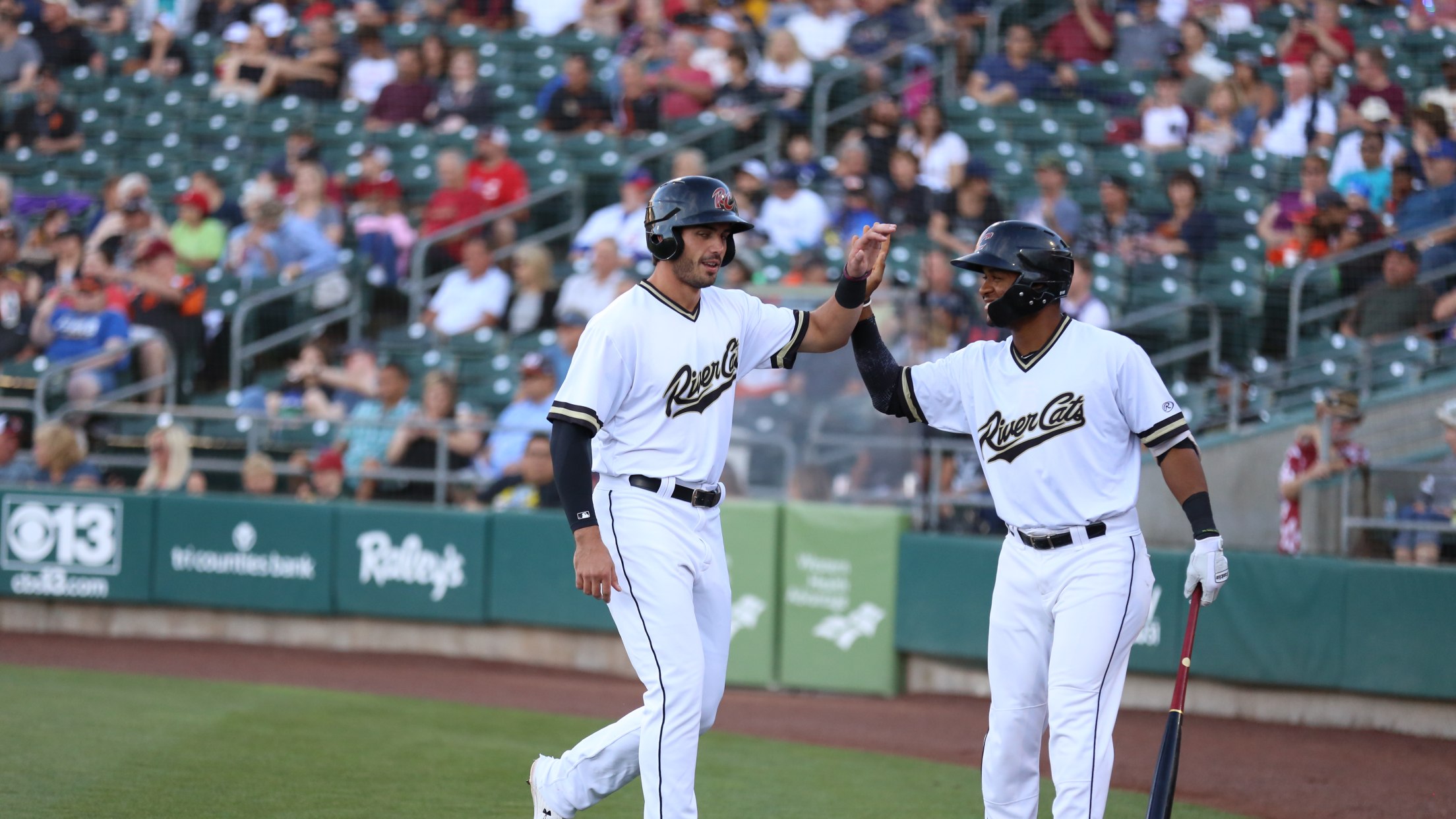 West Sacramento, Calif. -- The Sacramento River Cats (36-34) showed some teeth with three runs in the ninth inning but eventually fell 10-8 to the Iowa Cubs (39-32) on Monday night.The Sacramento offense launched six home runs, including a pair from first baseman Chris Shaw. His two-run shot in the
Howard comes through again as River Cats walk off
Avelino blasts his fifth home run, Shaw collects three hits in extra-inning victory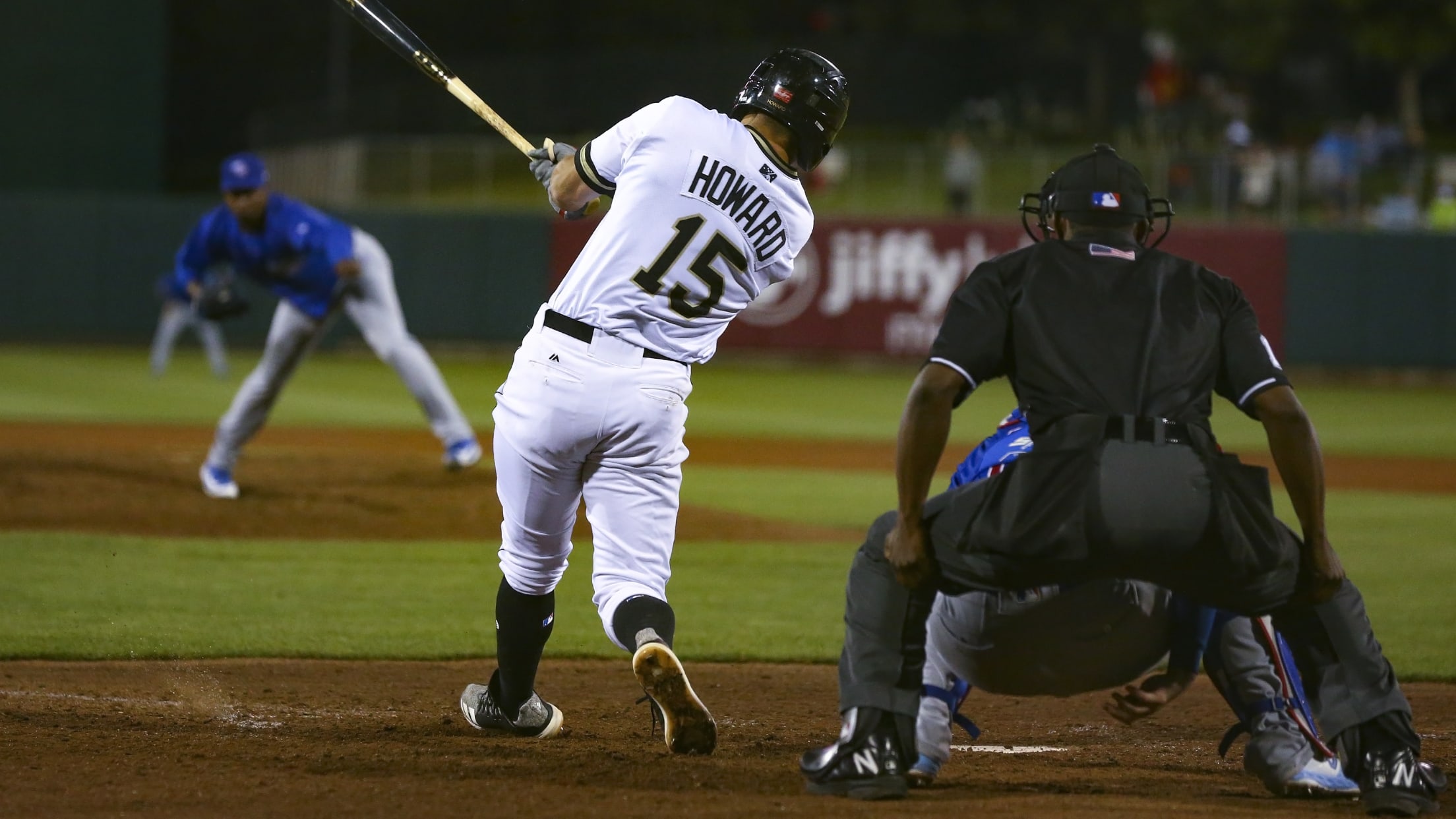 West Sacramento, Calif. - The Sacramento River Cats (36-32) won a roller coaster series opener against the Iowa Cubs (37-32) by a score of 7-6. Second baseman Ryan Howard picked up his second extra-inning, walk-off hit in the last three days.Southpaw starter Conner Menez was mowing down Cubs Saturday night
Howard's walk-off hit helps River Cats win fourth in a row
Second baseman belts second home run of the season, drives in three in 11-inning victory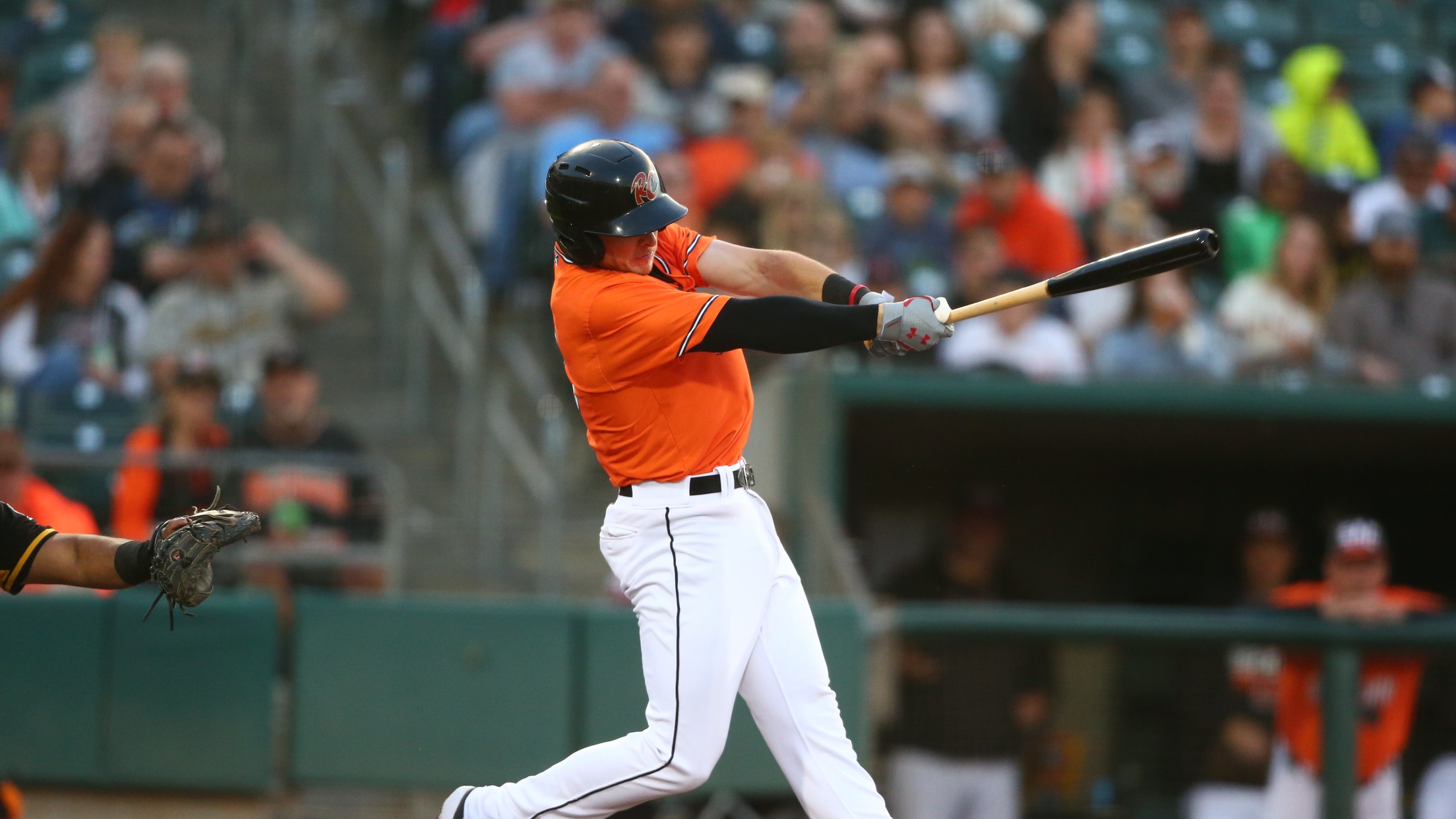 West Sacramento, Calif. - For the second straight night the Sacramento River Cats (35-31) came from behind to defeat the visiting Omaha Storm Chasers (32-35), this time thanks to a big night from second baseman Ryan Howard. The 5-4 extra-inning walk-off was the River Cats' fourth straight victory.After falling behind
Suarez, bullpen outduel Dodgers in 2-1 win
Avelino, Shaw combine for four hits in narrow victory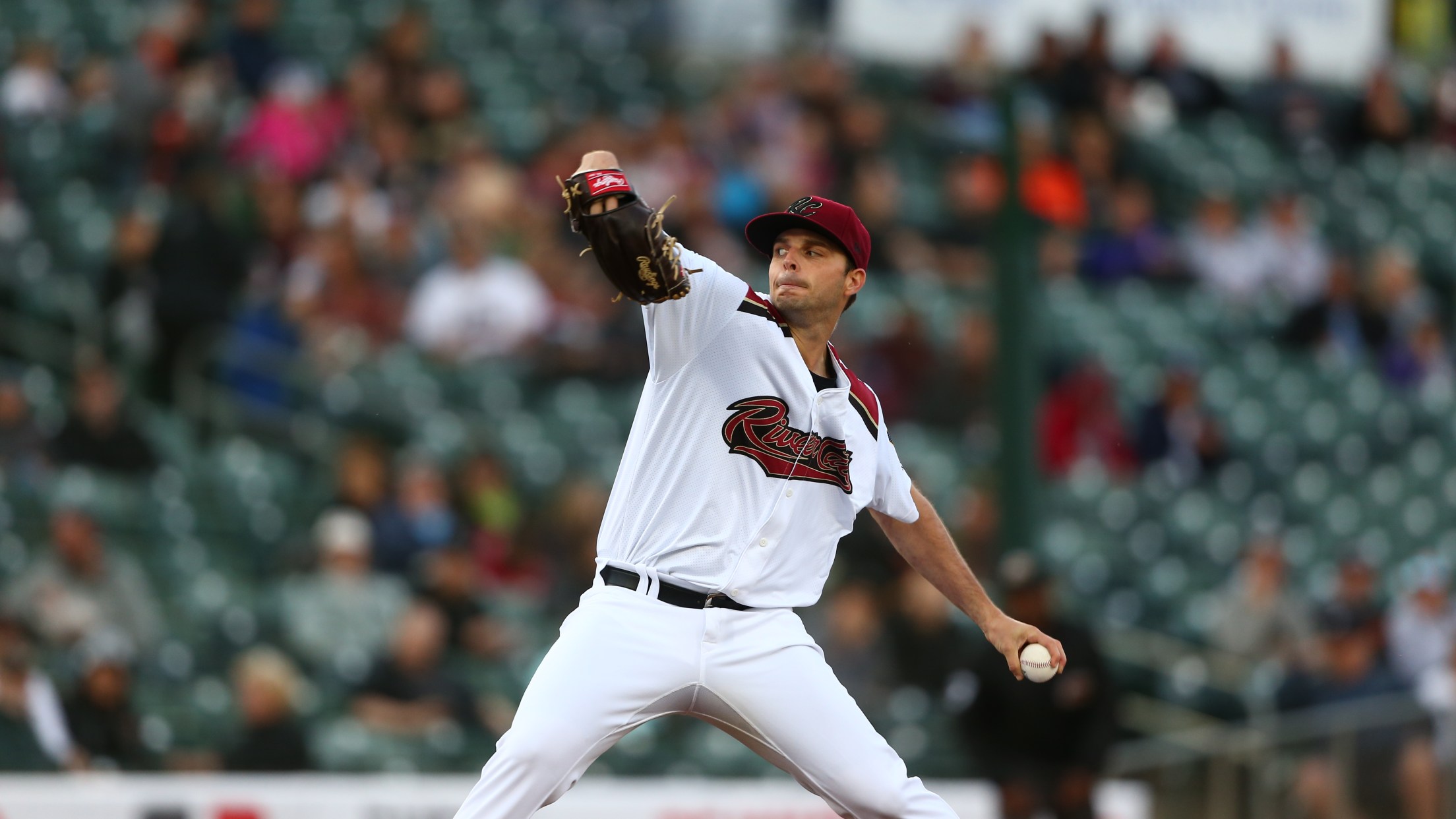 Oklahoma City, Okla. -- The Sacramento River Cats (29-30) bounced back on Wednesday morning to defeat the Oklahoma City Dodgers (23-35) 2-1 to snap their six-game winning streak.Sacramento's pitching staff continued to demonstrate why they're one of the best in the Pacific Coast League by allowing one run on the
River Cats continue to be stumped by Aviators
Slater reaches base three times in 7-1 loss to Las Vegas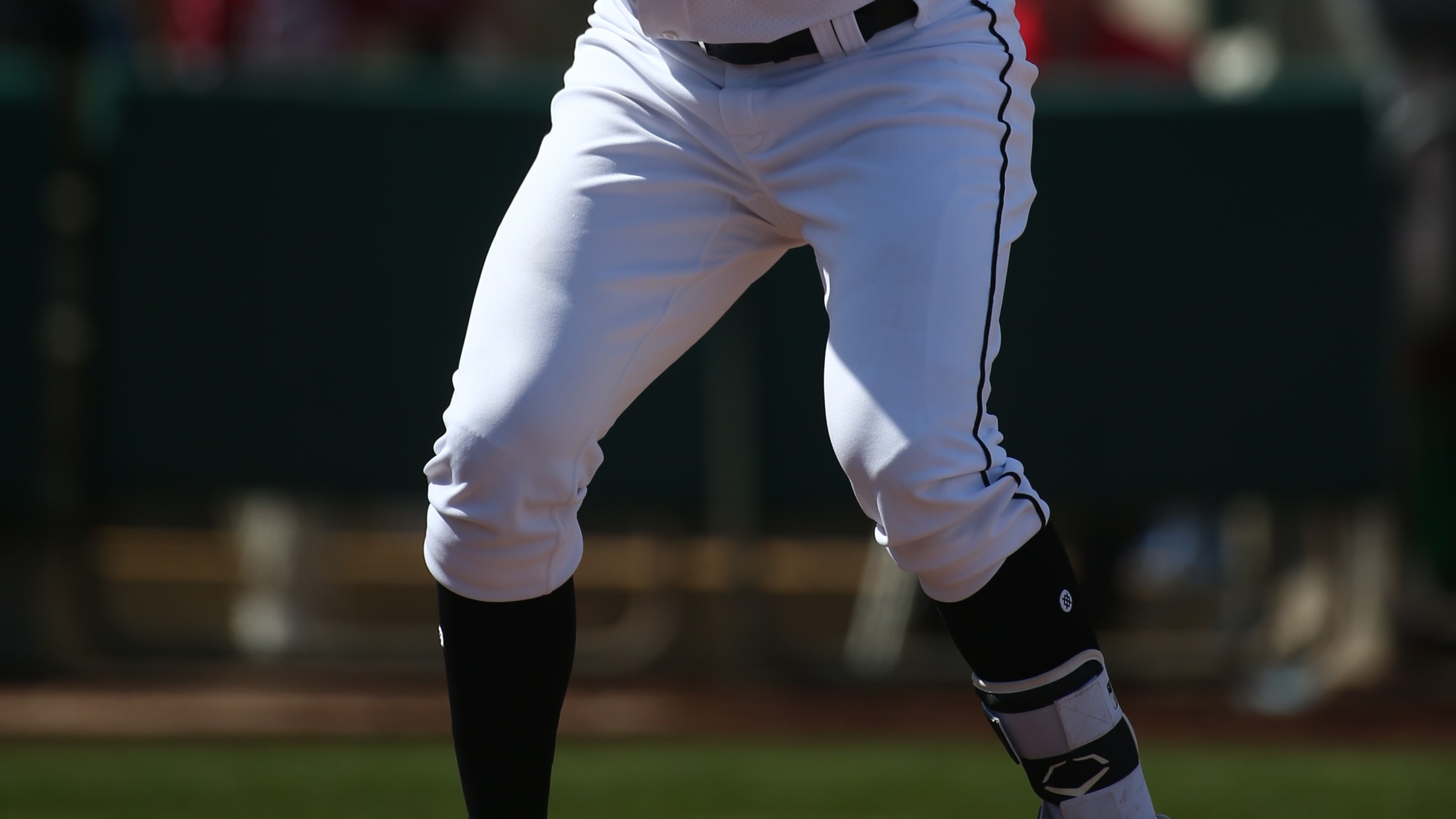 West Sacramento, CA -- The Sacramento River Cats (26-27) fell back under .500 with a 7-1 defeat at the hands of the Las Vegas Aviators (30-24). The home team fell behind quickly, surrendering six runs in the first two innings.River Cats right-hander Carlos Navas, making a spot start in place
River Cats defeat Isotopes for fourth consecutive time
Venditte strikes out career-high eight in Memorial Day spot start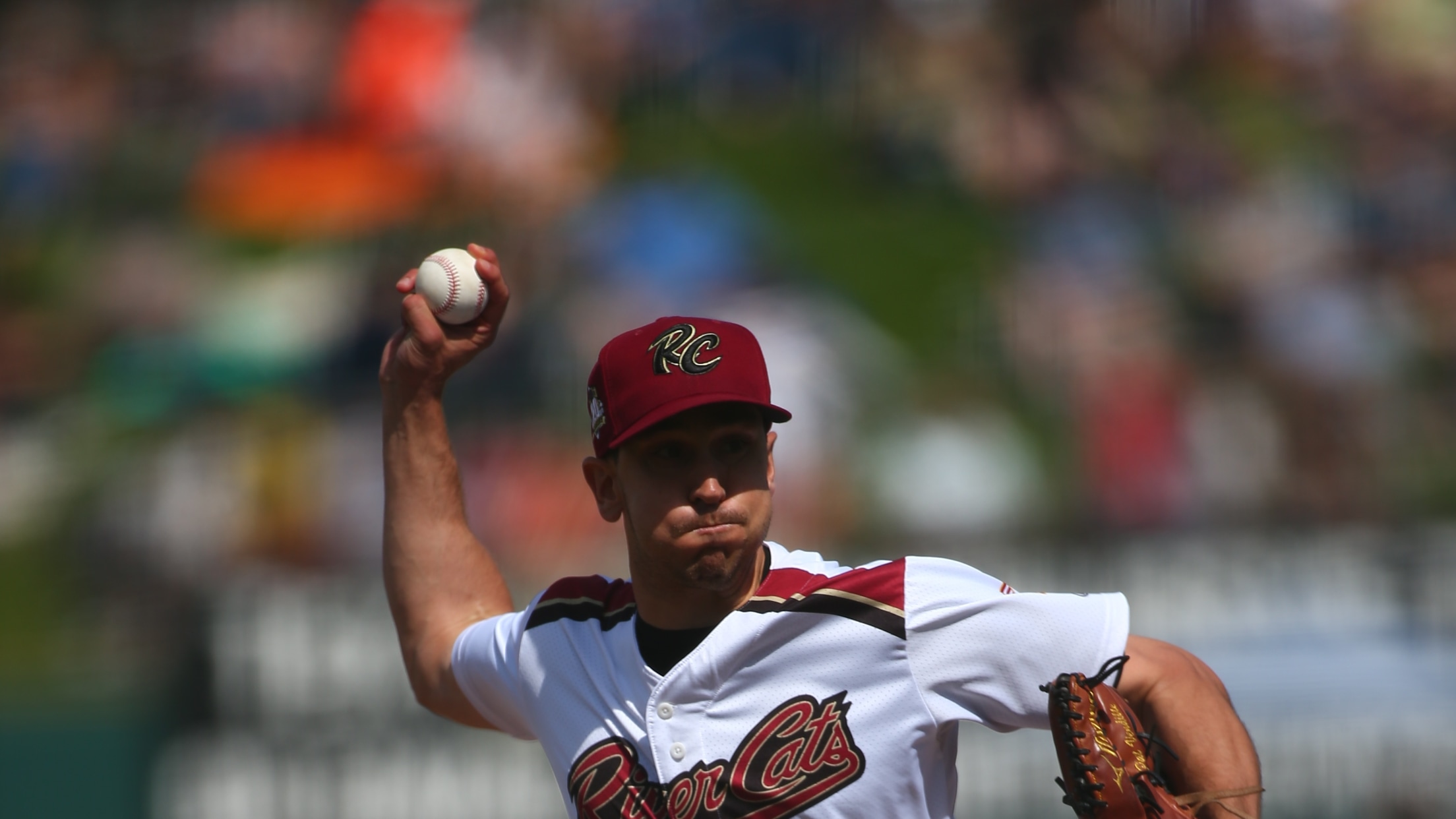 Albuquerque, NM -- The Sacramento River Cats (25-26) secured another lopsided victory over the Albuquerque Isotopes (24-28) for their fourth straight win against the club, winning 12-5 on Memorial Day.The River Cats fell behind early on a two-run shot off the bat of Isotopes center fielder Sam Hilliard. But they
River Cats complete seven-run comeback but lose late
Avelino, Howard each collect four hits in 9-8 loss to Salt Lake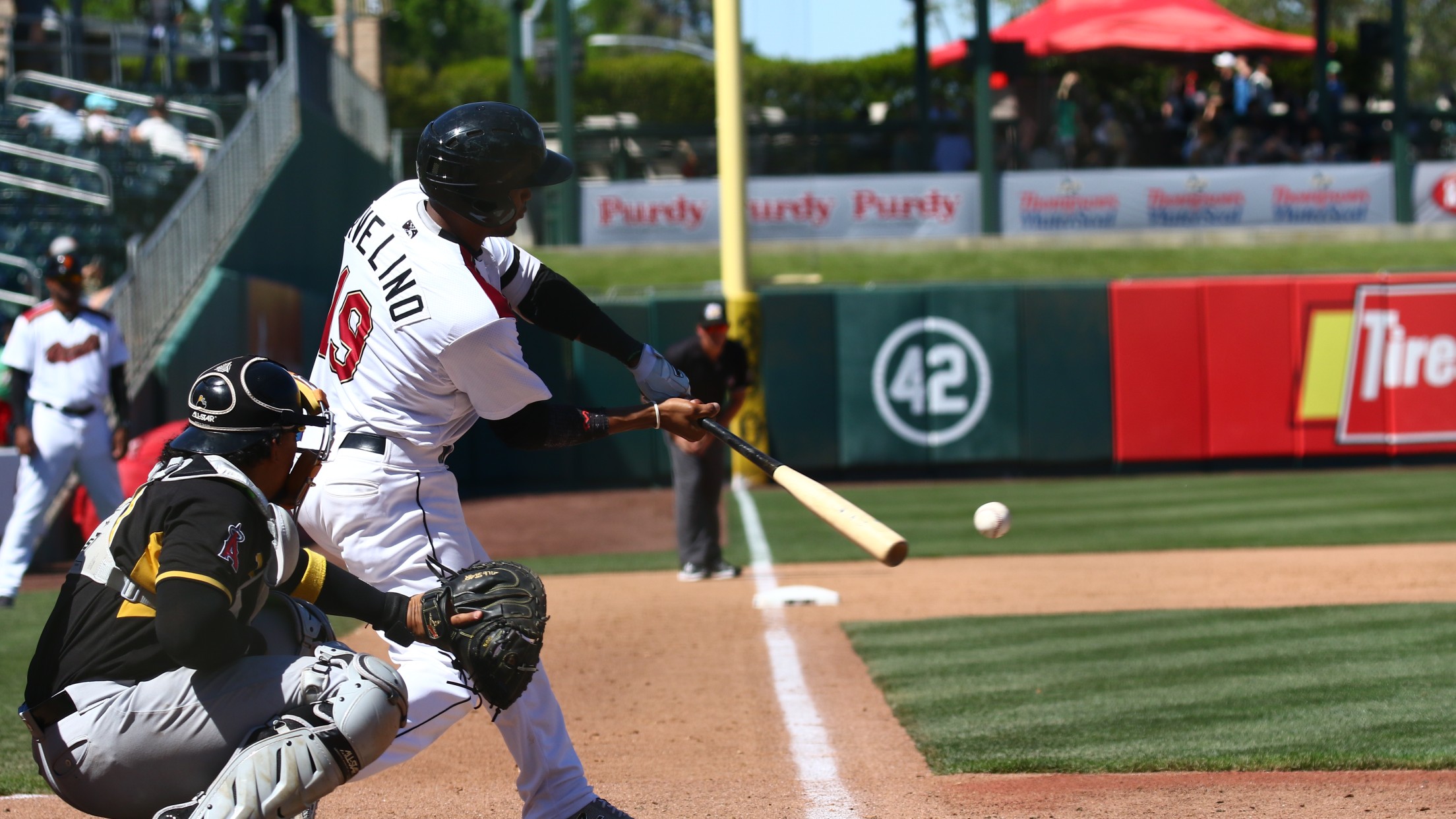 West Sacramento, Calif. -- Despite recording more than twice as many hits as their opponent, the Sacramento River Cats (22-24) fell 9-8 to the Salt Lake Bees (20-25) on Wednesday afternoon.The River Cats found themselves down 7-0 to the Bees in the top of the second inning but immediately fought
River Cats drop finale but leave Fresno with series win
Austin Slater reaches base four times in tough 4-3 extra-inning loss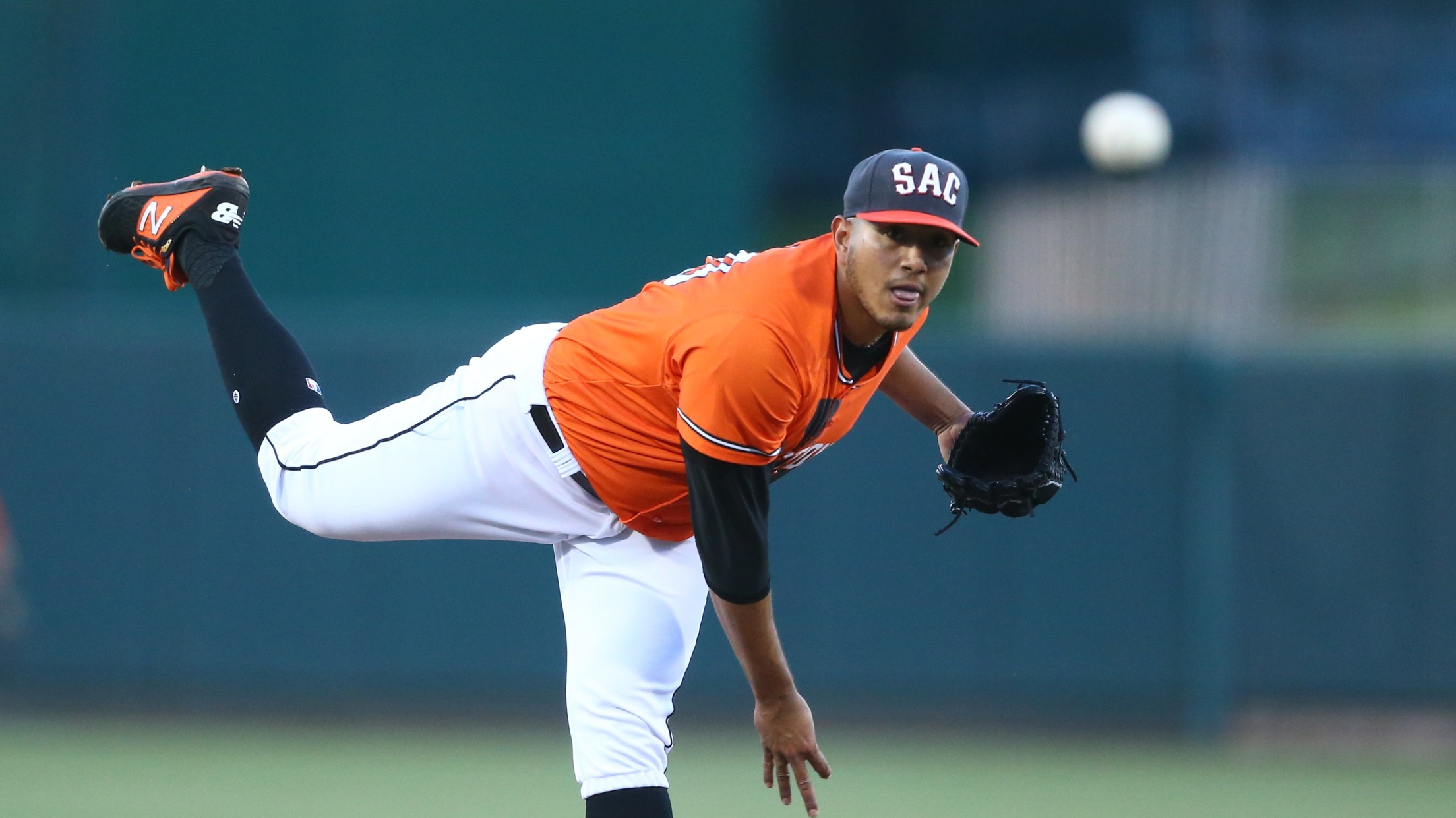 West Sacramento, Calif. - The Sacramento River Cats (21-23) dropped a nail-biter in extras 4-3 to the Fresno Grizzlies (23-21) on Monday night. They do leave town with a series victory though, now two back of first place in the Pacific North Division.Starter Enderson Franco turned in a phenomenal effort
Giants Prospect Primer: Bart runs express
Catcher climbs system; Black, Beede, Shaw knock on MLB door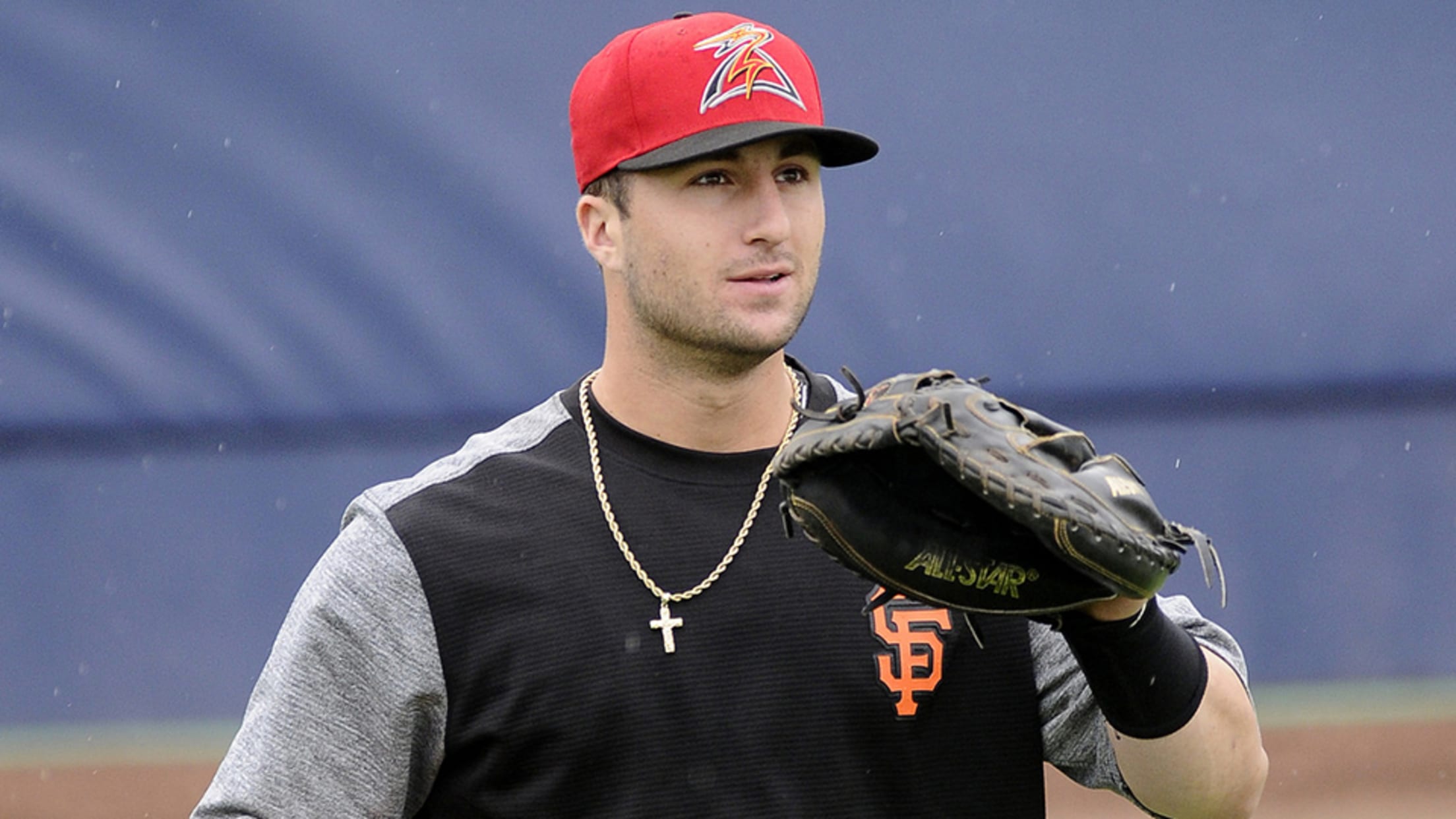 Some players are on the verge of stardom, others are entering a crucial phase of their development and still others are getting their first tastes of full-season ball. With the 2019 season approaching, MiLB.com takes a look at the most intriguing prospects from each MLB organization.Full-season debutant: Joey Bart, CAfter
EL notes: Howard gets tough with Richmond
No. 25 Giants prospect eager to finish strong after July struggles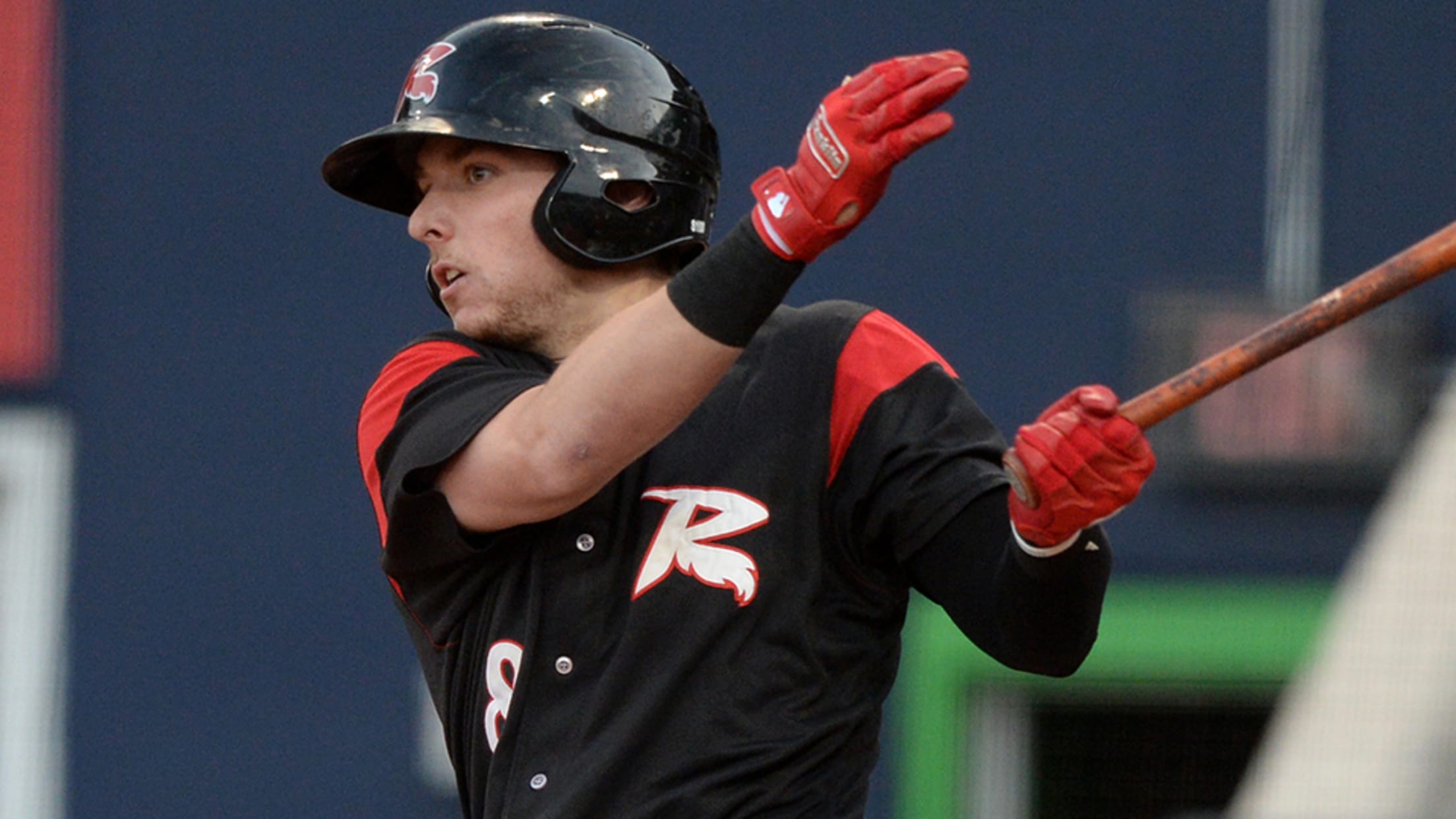 Richmond's Ryan Howard has worked hard to become one of the more consistent players in the San Francisco farm system.Through struggles and the rigors of a long season, the Giants' No. 25 prospect has learned how to bring a proper mental balance to the game. And in coming out clean
Versatile talent highlights Giants' rising stars
Shaw, Howard among prospects honing skills at multiple positions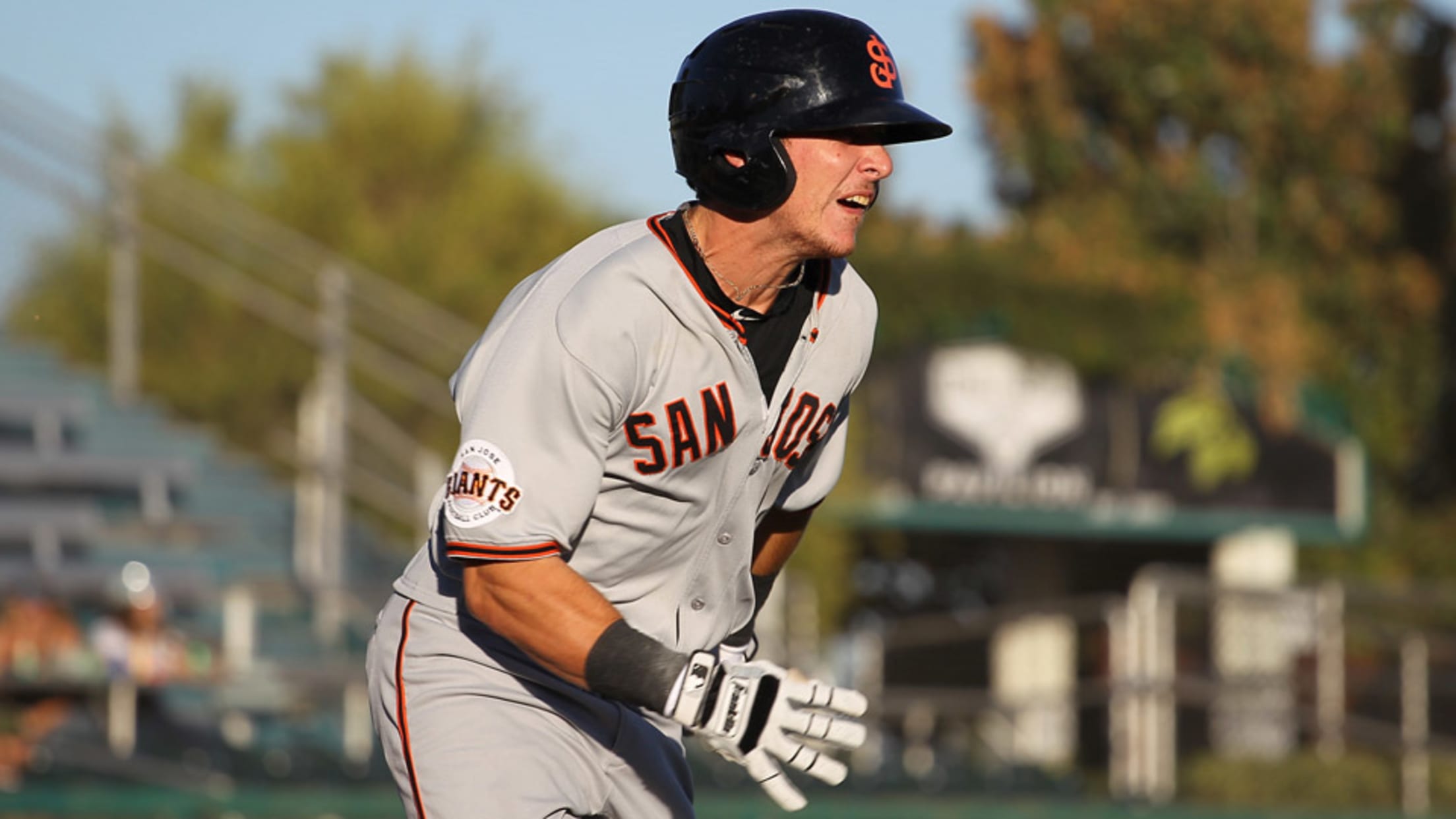 This offseason, MiLB.com is taking a look at the most outstanding campaigns by players in each system across Minor League Baseball and honoring the players -- regardless of age or prospect status -- who had the best seasons in their organization.Coming off their seemingly standard even-year postseason appearance, the Giants
Reynolds falls short of history on big night
Giants No. 3 prospect triple shy of cycle during four-hit night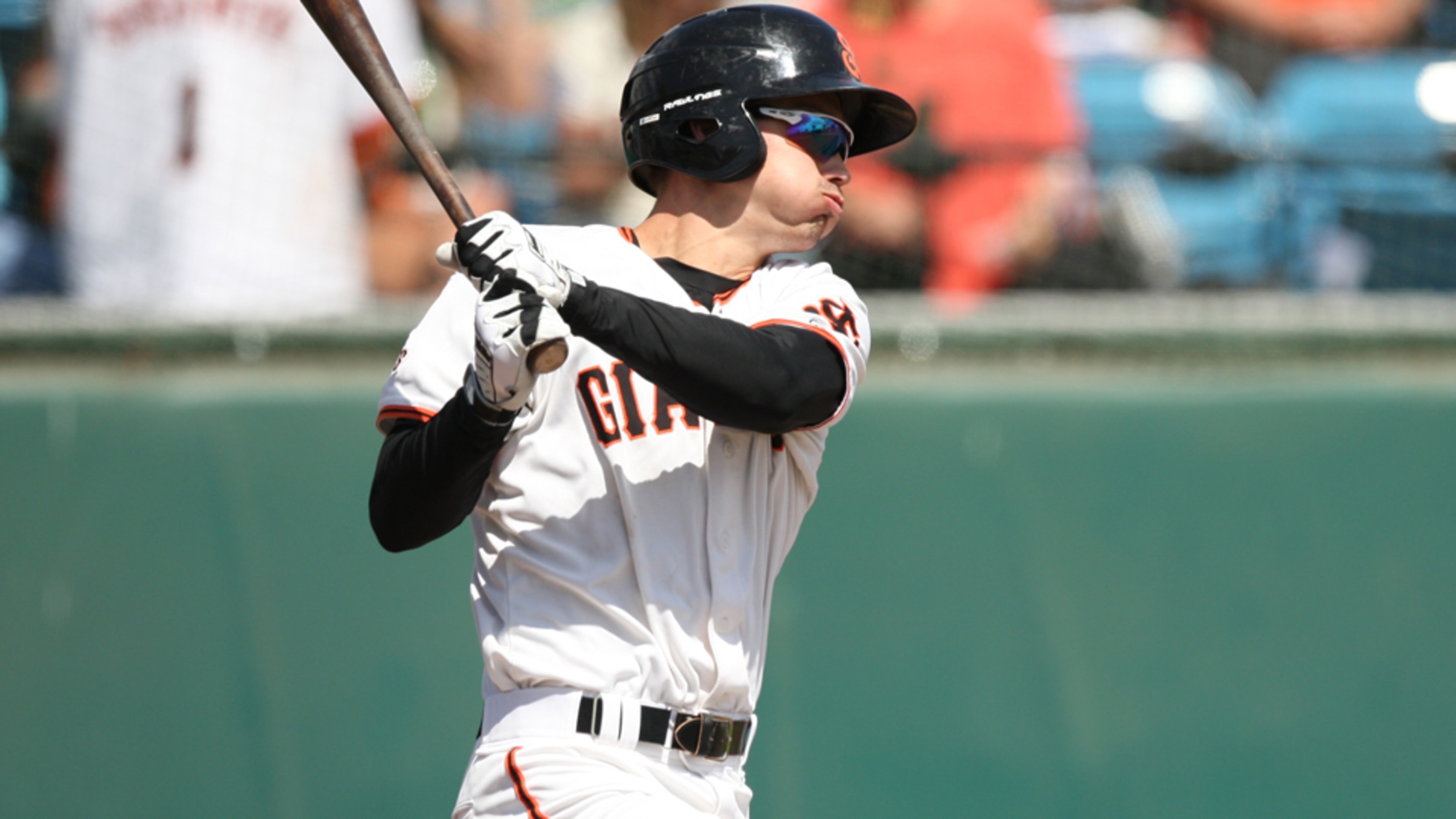 Bryan Reynolds had a strong first half of the California League season, but he's gone to a whole other level through three games in the second half."I was ready to get back after it," said the Giants' No. 3 prospect, who collected an RBI single in last week's All-Star Game.
Howard's four hits lead San Jose outburst
Giants' No. 30 prospect delivers go-ahead double in eighth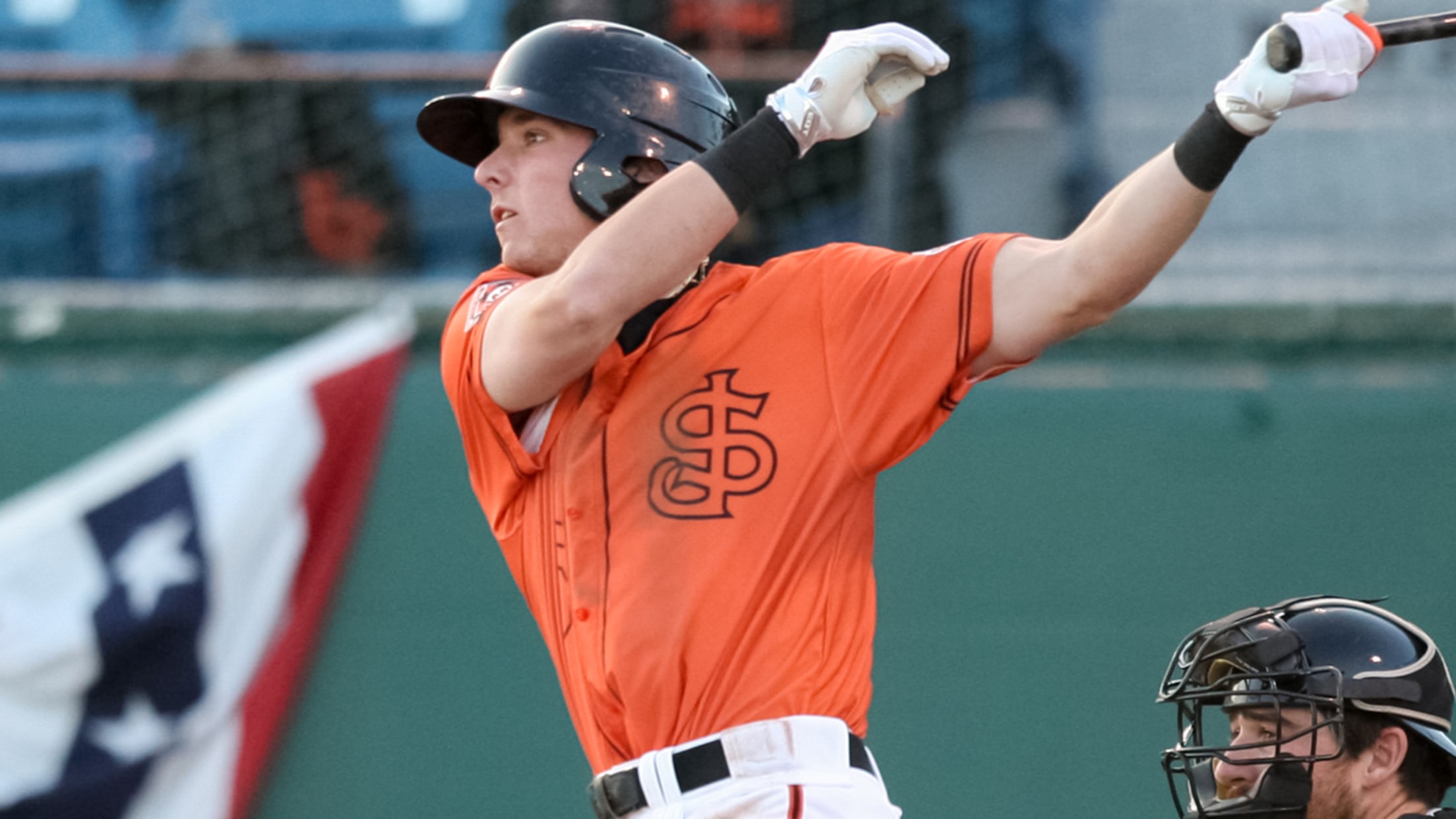 Ryan Howard's numbers in the season's second month are even better than in the first. His .330/.381/.443 slash line in May constitutes improvement in each category over April, and his 10 RBIs edge last month's total by one. Still, he believes he can do more than his recent body of