State of the System: Miami Marlins
Glut of top prospects propelled Miami to playoffs in 2020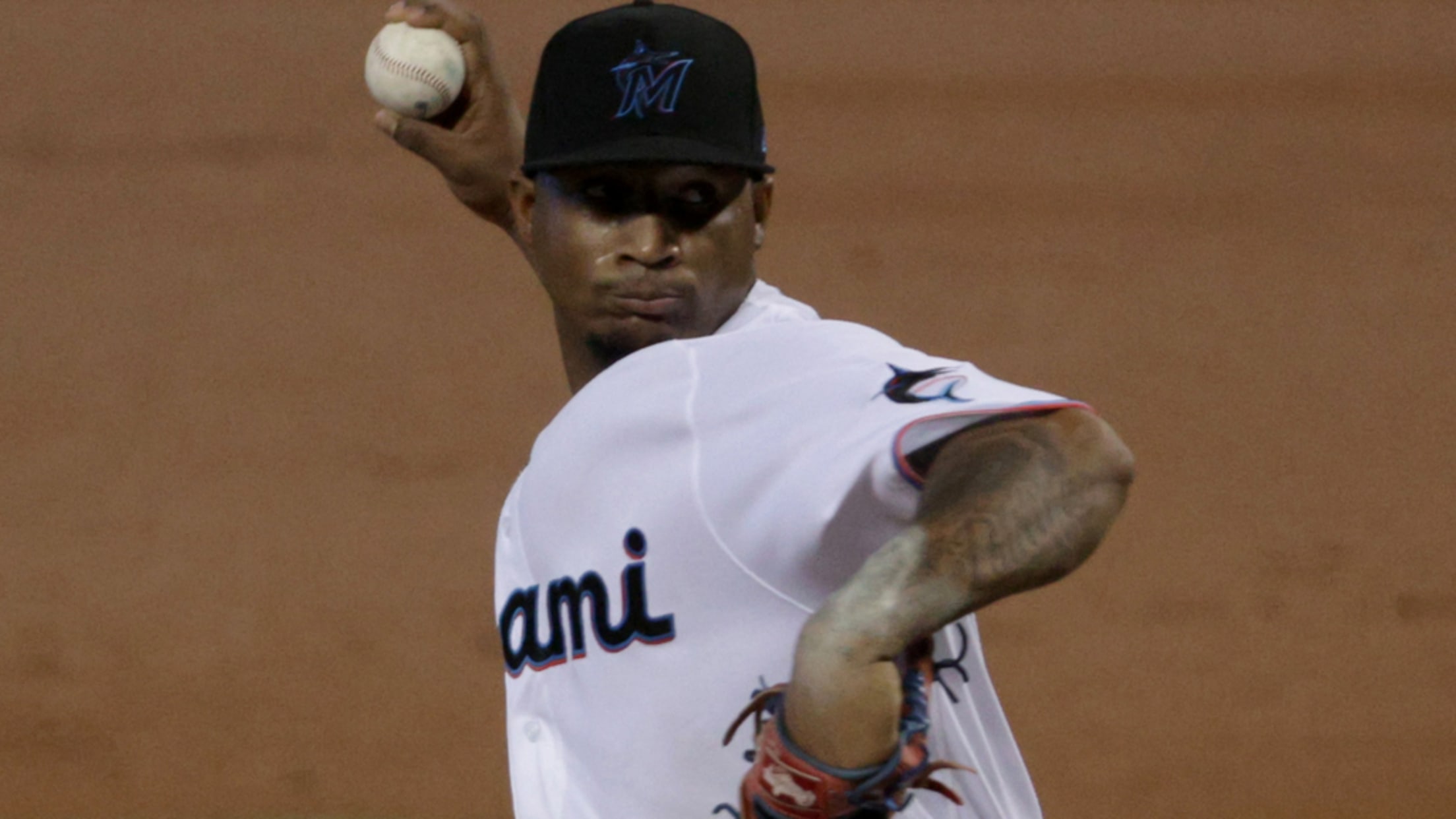 Starting in October and running through the end of the year, MiLB.com's State of the System series will evaluate the strengths and weaknesses of each Major League organization, highlights prospects who've made the biggest strides in 2020 and offers a peek at 2021. The Major League season was barely underway
Chisholm shows pop in final game of NLDS
No. 4 Marlins prospect rips double in last at-bat of 2020 season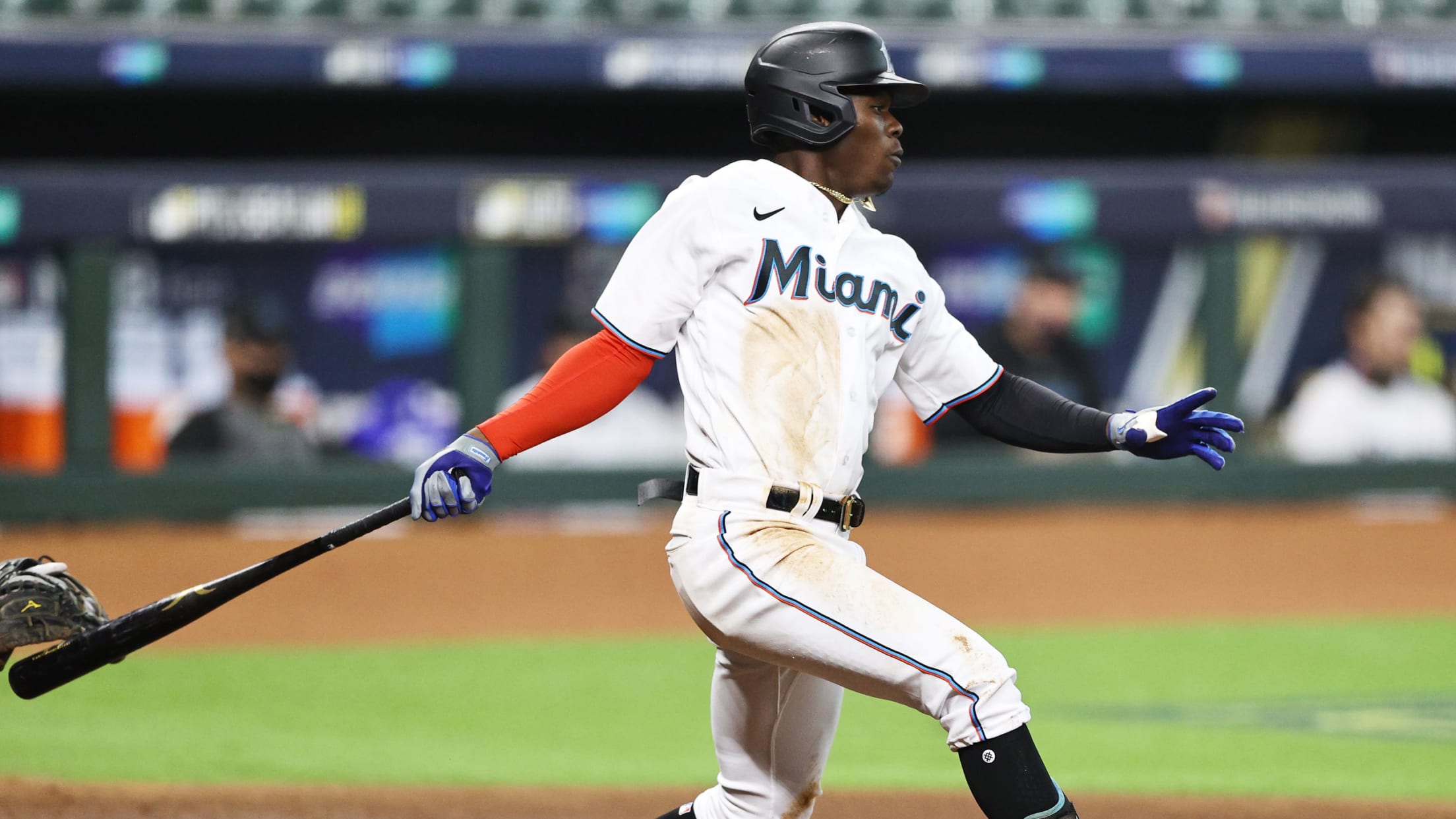 The season came to an end for the Marlins, but some of their young prospects showed Thursday that the club's future remains bright. Miami's fourth-ranked prospect Jazz Chisholm doubled and walked in a 1-for-3 effort en route to a 7-0 loss to the Braves in Game 3 of their National
Sixto helps Marlins advance to NLDS
No. 19 overall prospect pitches five shutout innings, fans six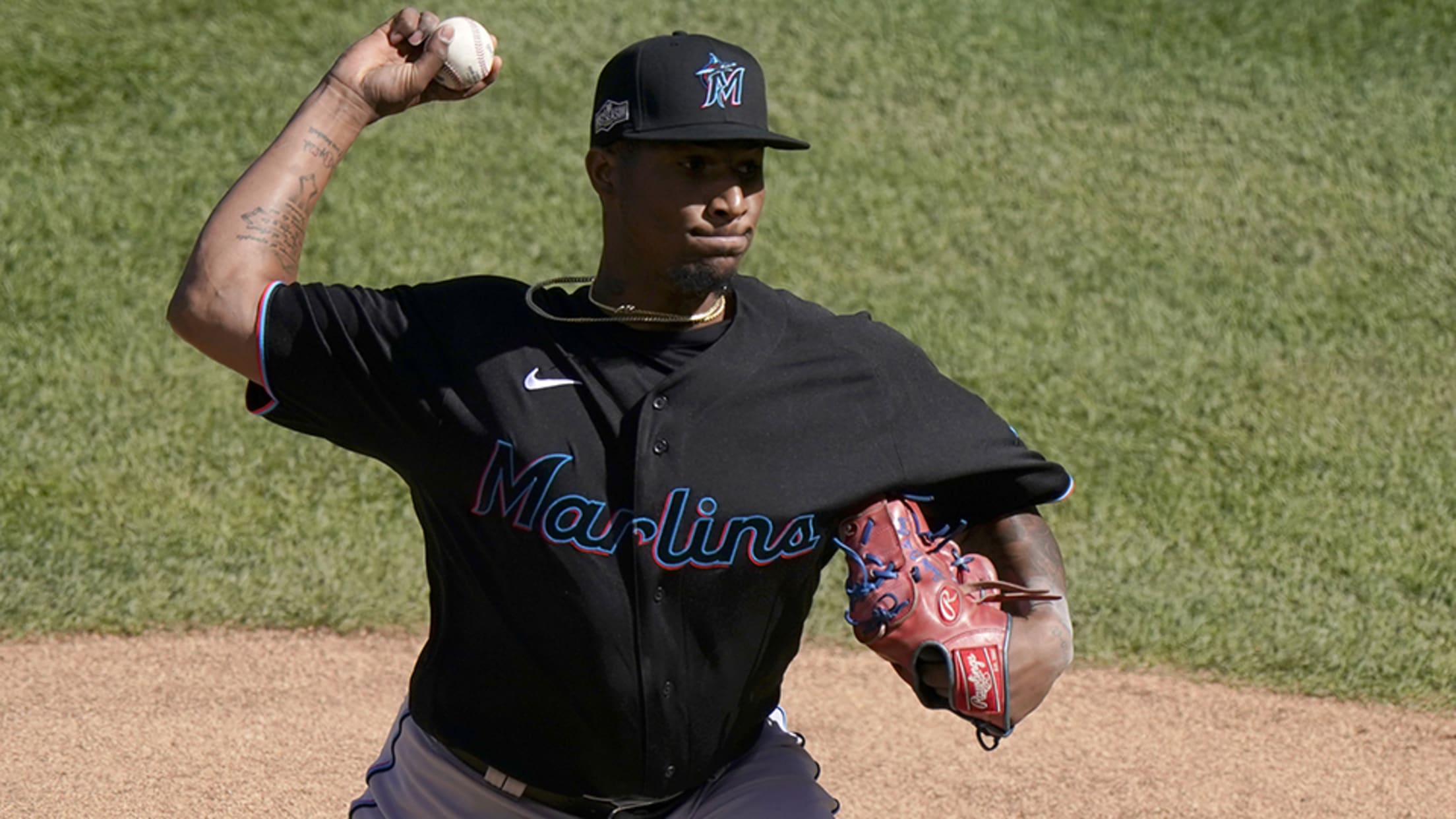 Sixto Sanchez was 5 years old the last time the Marlins won a playoff series. On Friday afternoon, he helped them advance to the National League Division Series. MLB Pipeline's No. 19 overall prospect struck out six over five innings in his big league postseason debut as the Marlins completed
Sixto dominant in second start for Marlins
No. 24 overall prospect strikes out 10 over seven shutout frames
The Marlins deployed Garrett Cooper as their designated hitter on Friday night, his first game action since he missed more than a month on the COVID-19 Injured List. But before his return, Cooper rehabbed with Miami's alternate squad in Jupiter, Florida. The first pitcher he faced during his comeback was
Marlins promoting Sixto, Jesús Sánchez for debuts
Miami calling up Top-100 prospects to bolster second-place Fish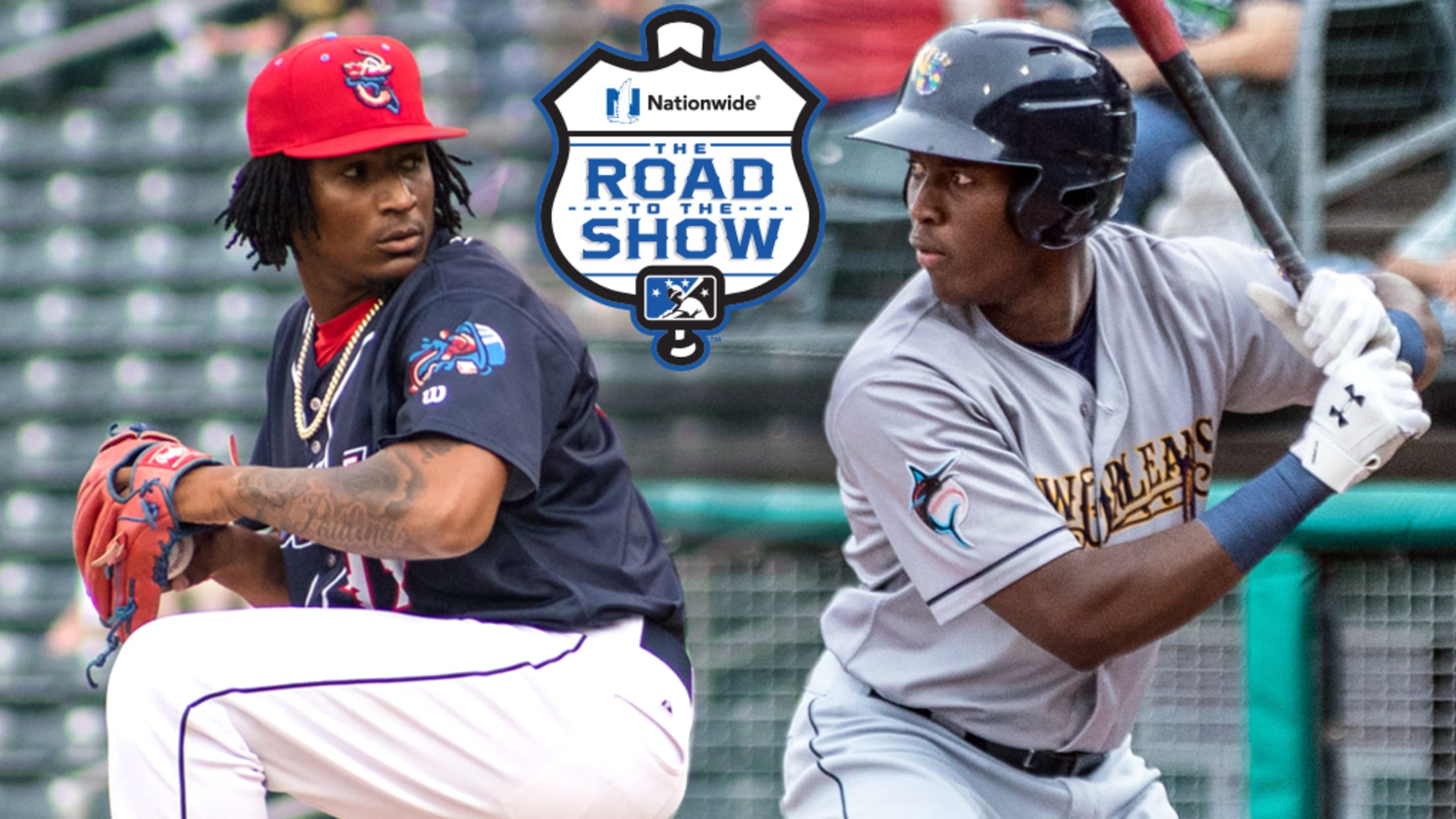 The Marlins have made 80 transactions since their season began on July 24. Perhaps none of them were as highly anticipated as the 81st. Miami will reportedly call up both No. 24 overall prospect Sixto Sánchez and No. 88 overall prospect Jesús Sánchez for their Major League debuts. Sixto Sánchez,
The Road to The Show™: Sixto Sanchez
Top Marlins prospect shined in first season with club in 2019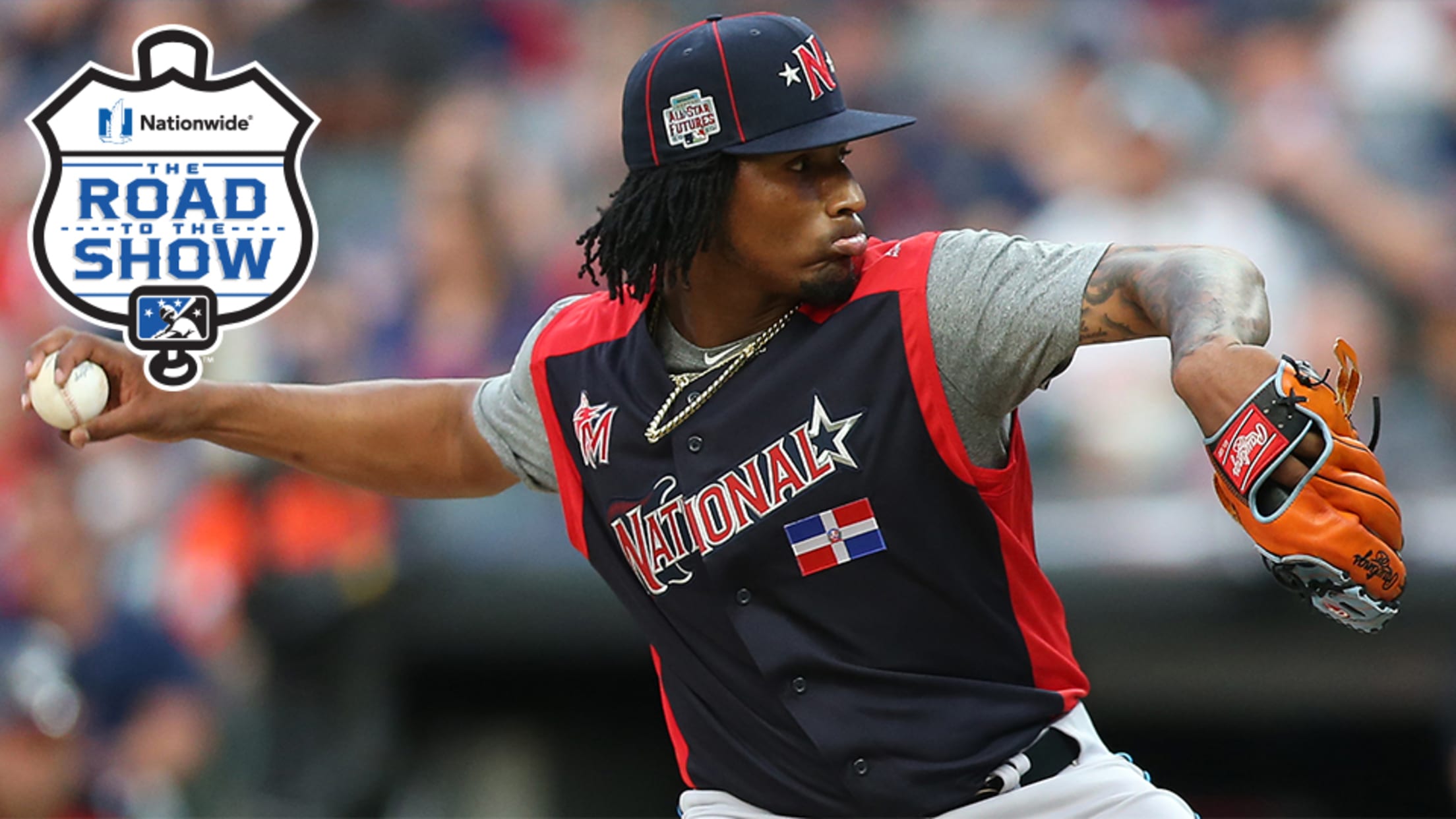 Each week, MiLB.com profiles an elite prospect by chronicling the steps he's taken to reach the brink of realizing his Major League dream. Here's a look at Miami Marlins right-hander Sixto Sanchez. For more player journeys on The Road to The Show, click here. When the Marlins acquired Sixto Sanchez
Prospects in the Marlins' 2020 player pool
Miami's 10 best prospects all named to Summer Camp roster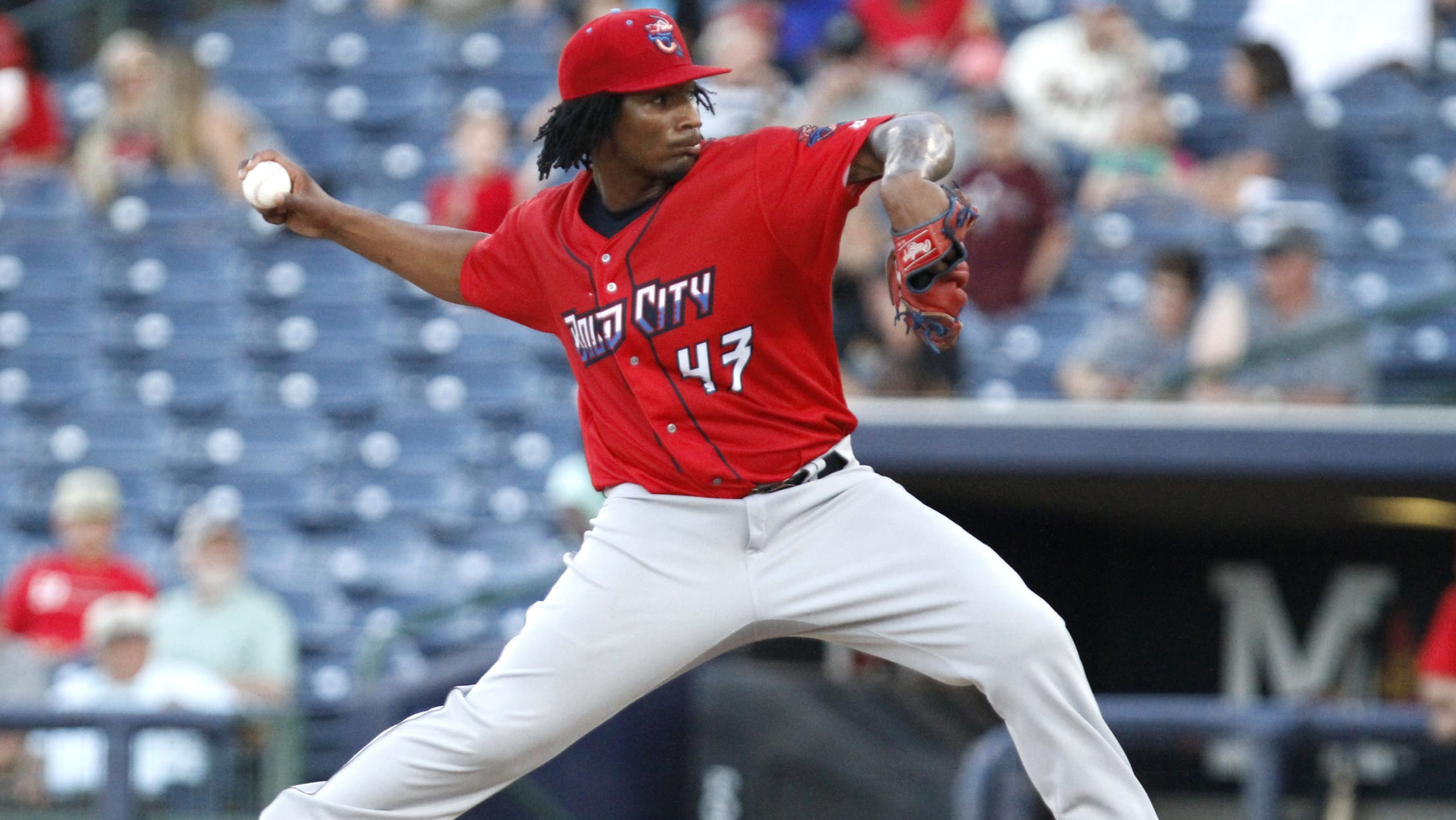 As part of the new rules for the 2020 Major League season, each of the 30 organizations will maintain a 60-man player pool for the duration of the campaign. Some members of the player pool will feature on the active Major League roster while others will work out at an
Toolshed dream lineup: The 21-year-olds
Padres' Gore, Angels' Adell highlight heading into season at 21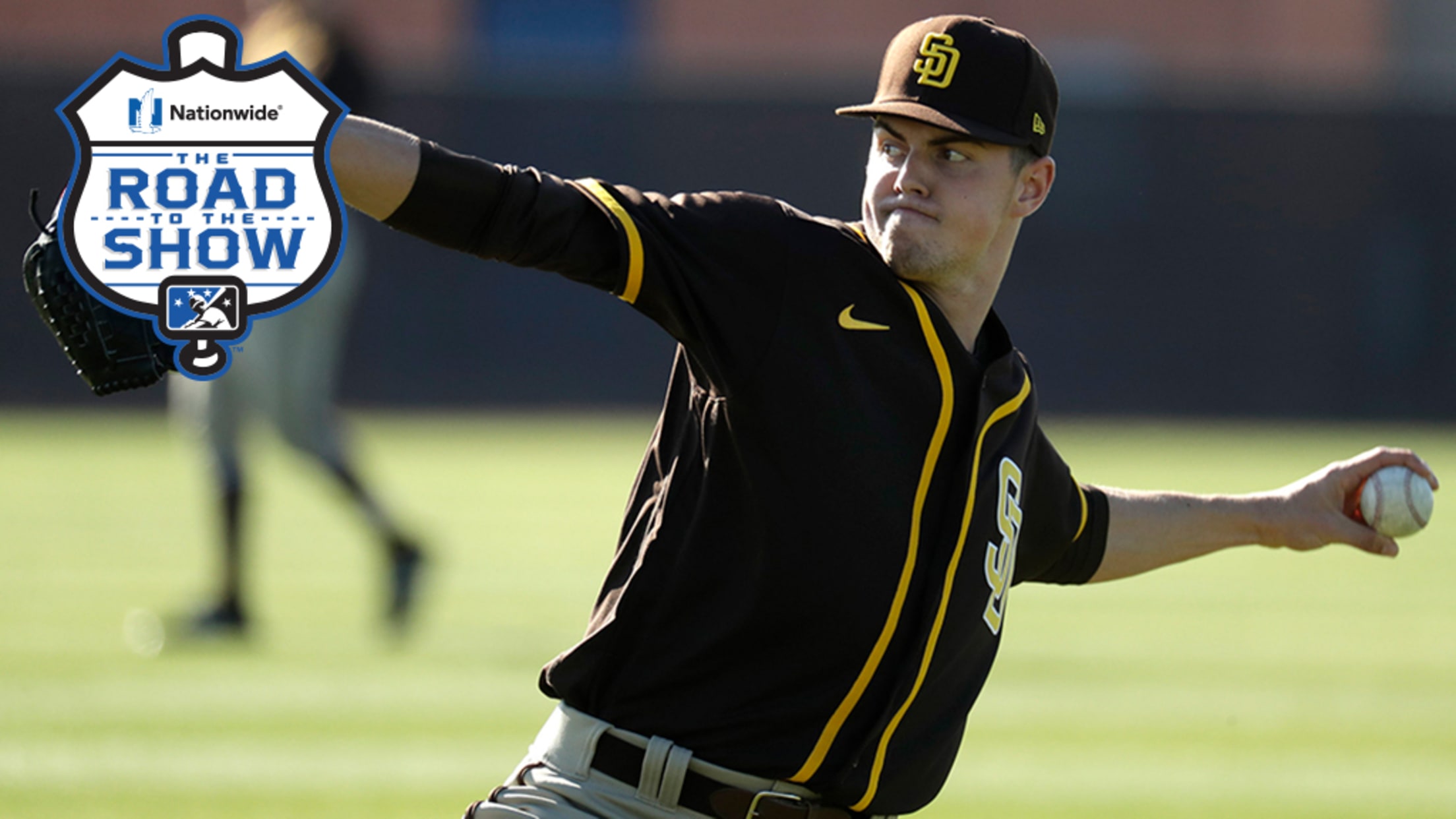 There may be no Minor League Baseball games yet, but that's not going to stop us from dreaming about lineups.In the coming weeks, Toolshed will craft the best possible prospect lineups, sorted by age. The opening edition focused on teenagers, and the second looked at 20-year-olds. This time, we turn
Marlins option Sanchez in first wave of cuts
Top hurler, Guzman optioned to Triple-A; Cabrera sent to Double-A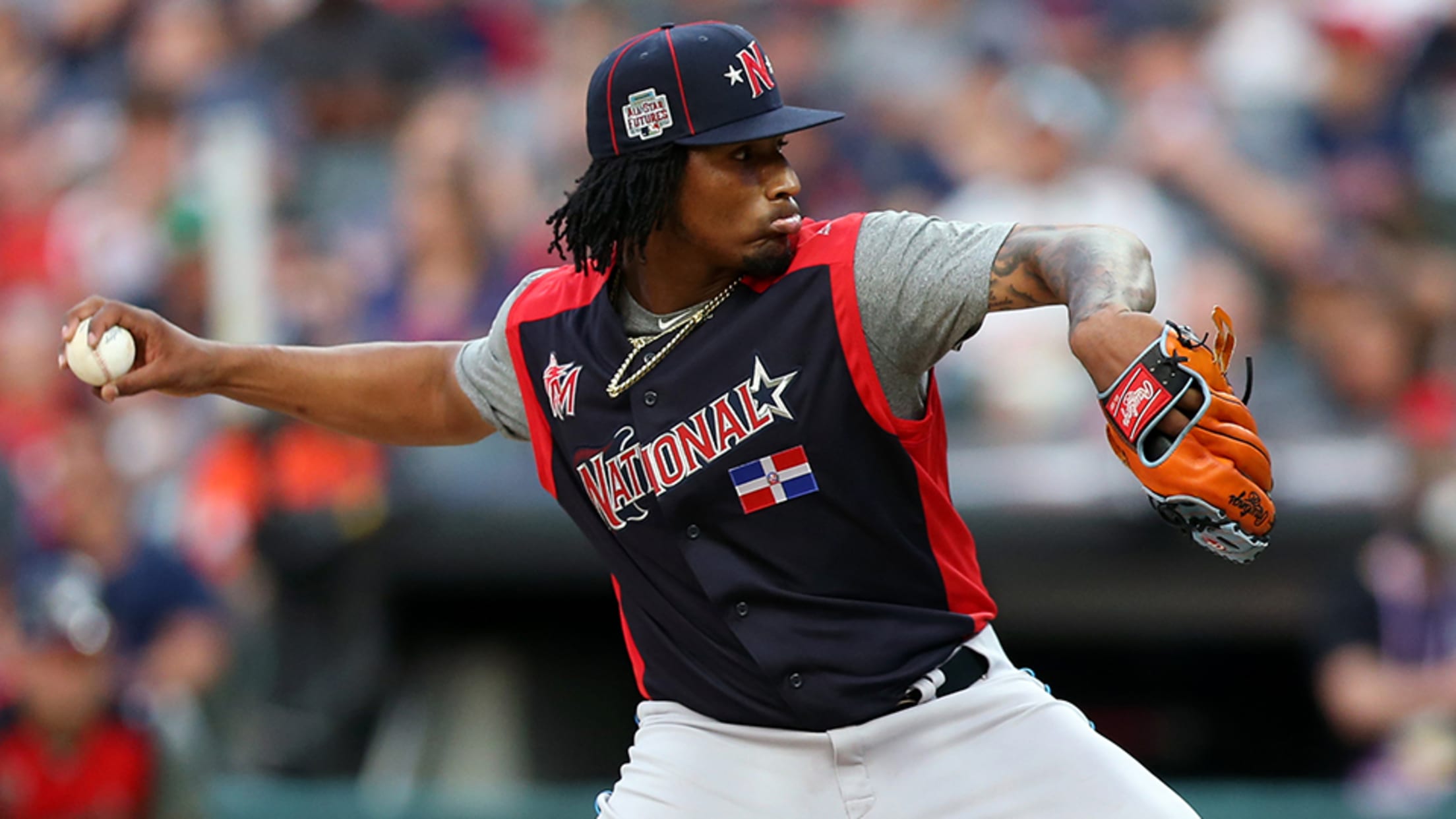 Sixto Sanchez has a bright future ahead, but he'll have to wait a bit to make his first pitch for the Marlins.Miami's top prospect was optioned to Triple-A Wichita along with 19th-ranked Jorge Guzman on Friday as the club made its first 10 roster cuts of Spring Training. Fifth-ranked Edward Cabrera
Marlins name Sanchez Pitcher of the Year
No. 23 overall prospect went 8-4 with 2.53 ERA at Double-A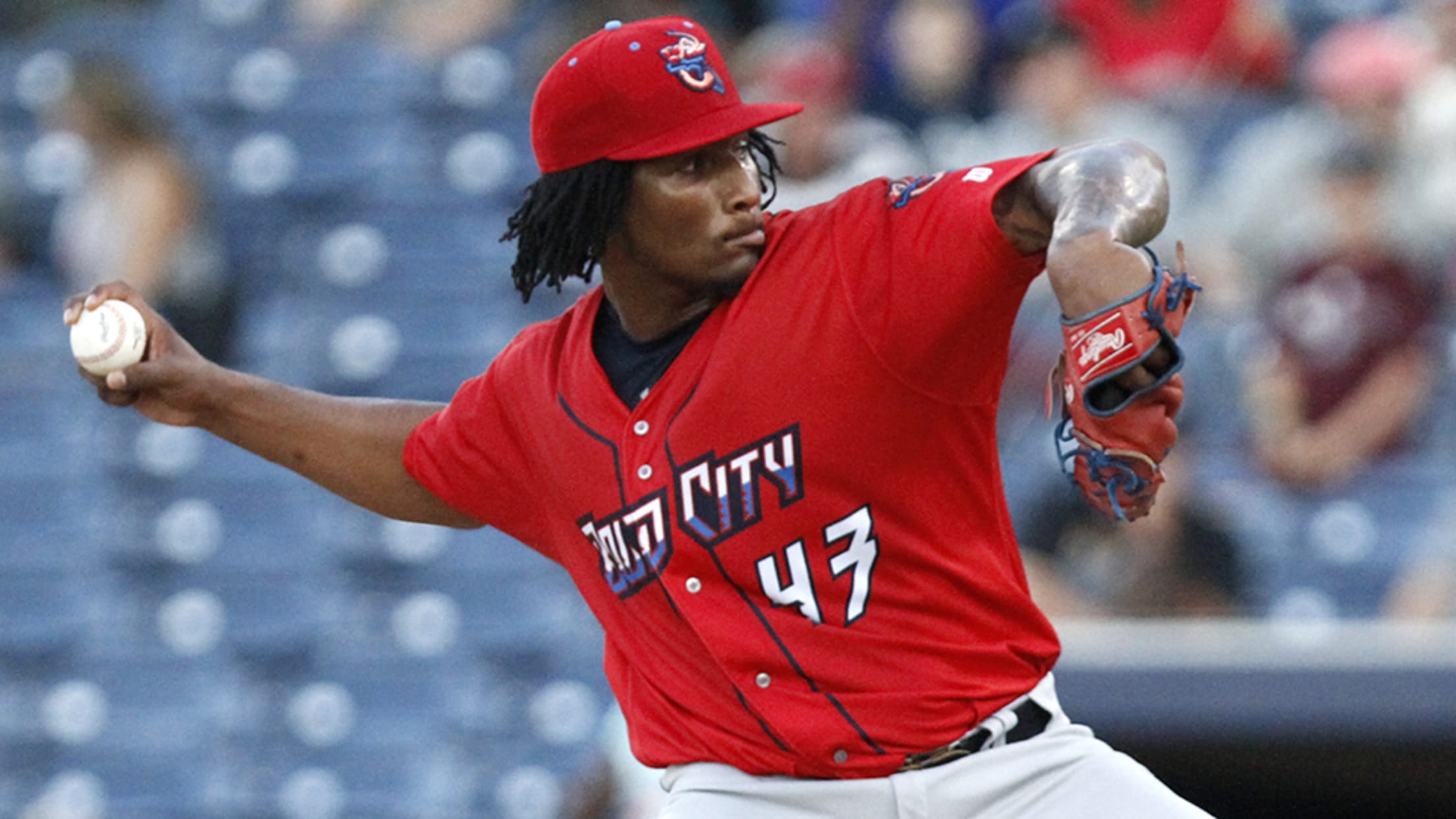 The Marlins seem to have a bright future on the moundSixto Sanchez, the organization's top prospect, has been named its Minor League Pitcher of the Year and MVP for Double-A Jacksonville after going 8-4 with a 2.53 ERA and 97 strikeouts over 103 innings in 18 starts for the Jumbo
Prospect Roundup: Games of August 10
Four hits for Padres' France; more zeros for Marlins' Sanchez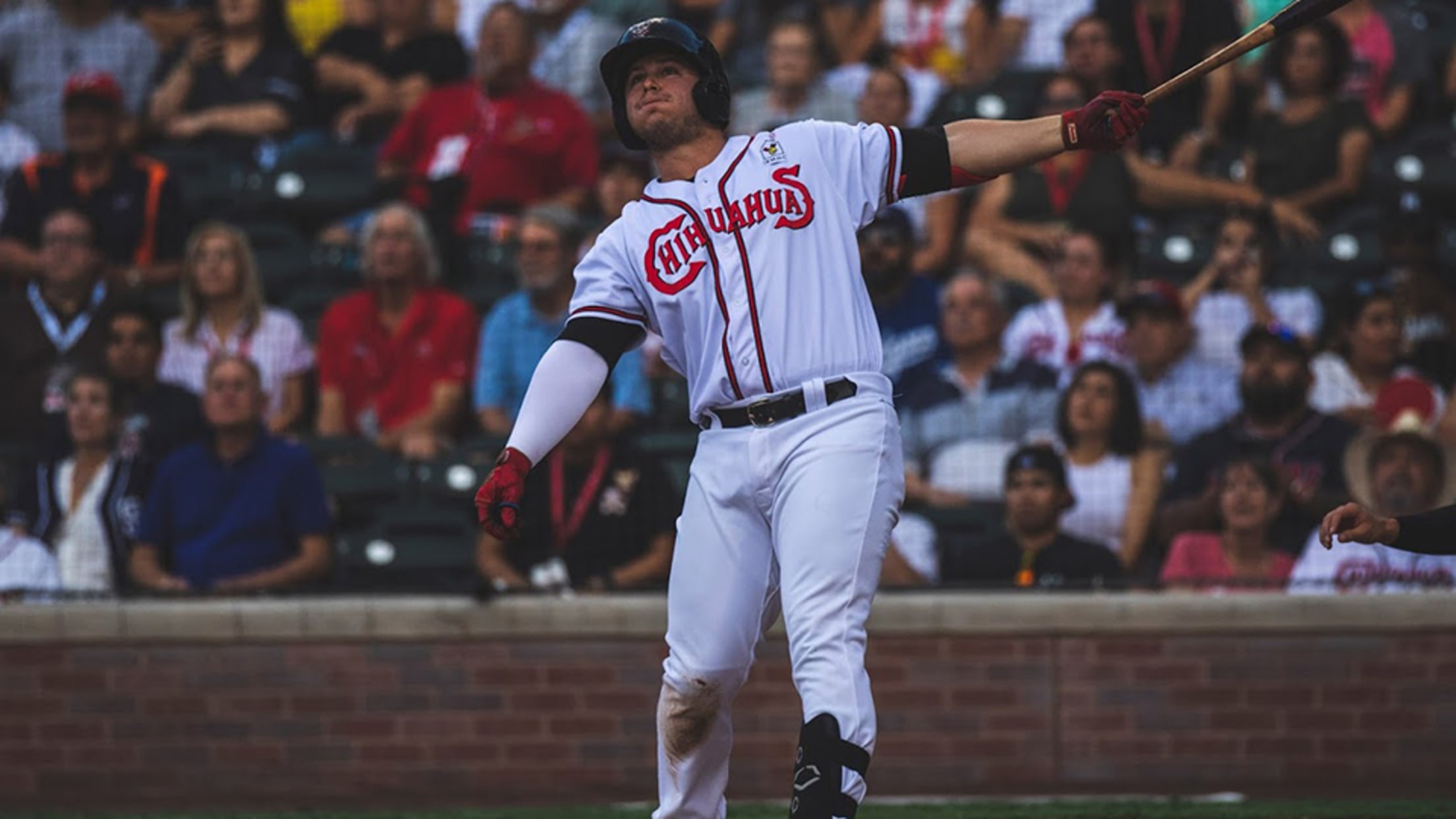 Padres 3B Ty France, Triple-A El Paso: 4-for-5, HR, 2 2B, 3 RBI, 2 R -- Four-hit games are pretty uncommon, just not for San Diego's No. 24 prospect. France registered his eighth of the season and fourth in his last nine games as the Chihuahuas outslugged San Antonio, 10-9.
Shrimp's Sanchez puts up six more zeros
Miami's No. 1 prospect extends scoreless streak to 19 innings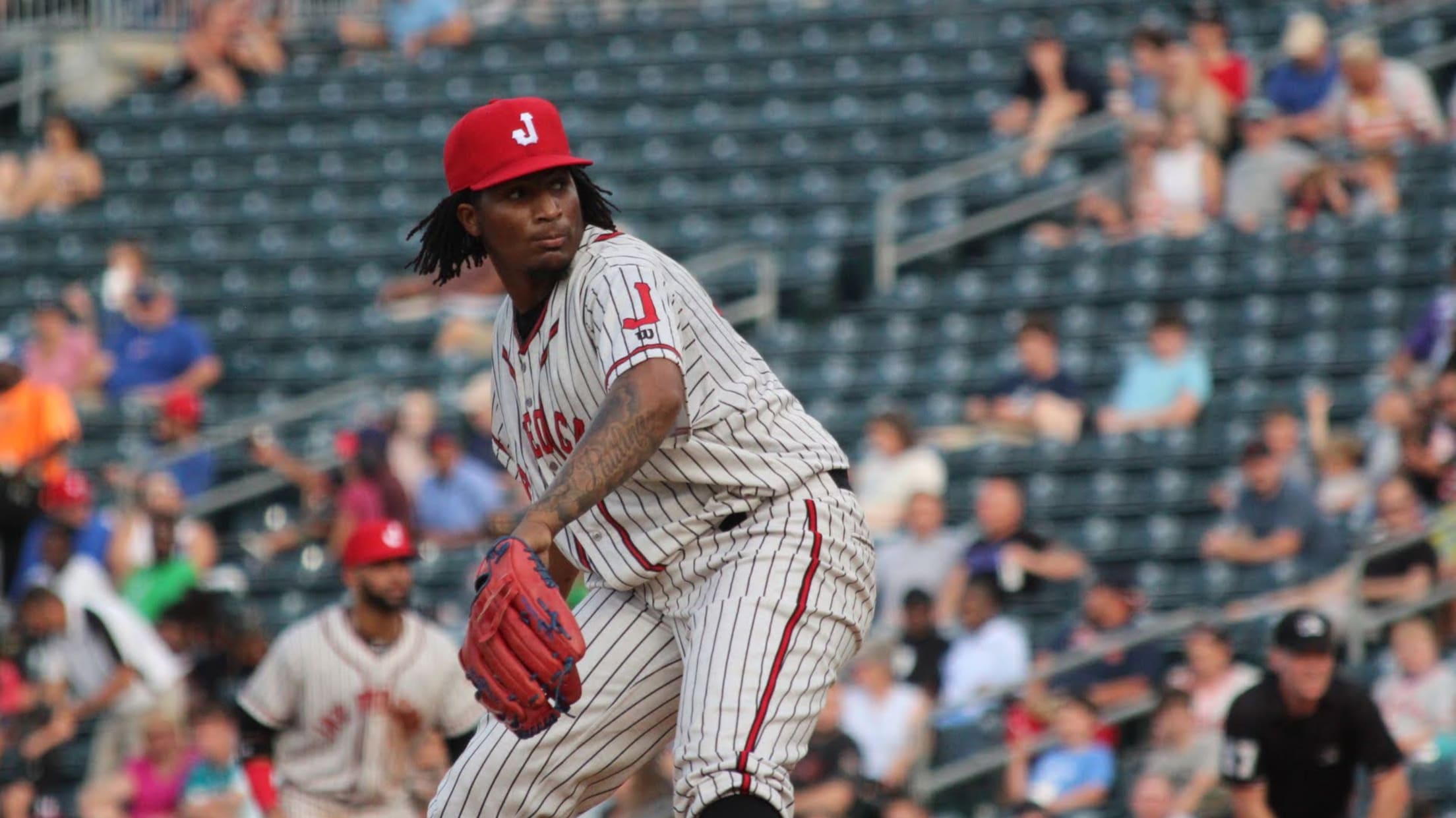 While numbers crunchers keep an eye on pitch counts and innings, Sixto Sanchez continues to pile up zeros.MLB.com's No. 26 overall prospect hurled six more shutout innings as Double-A Jacksonville downed Biloxi, 3-1, on Sunday at MGM Park. Sanchez allowed five hits and two walks while striking out three.
Scoreless Sixto and All That Jazz in 3-1 Win
Jacksonville tied for first with Biloxi
BILOXI, Miss. - The Jacksonville Jumbo Shrimp (54-59, 25-18) defeated the Biloxi Shuckers (66-47, 25-18) by a 3-1 score in the fourth game of the five-game series at MGM Park on Sunday night.
Shrimp's Sanchez extends scoreless streak
Baseball's No. 26 prospect allows two hits, walk over six innings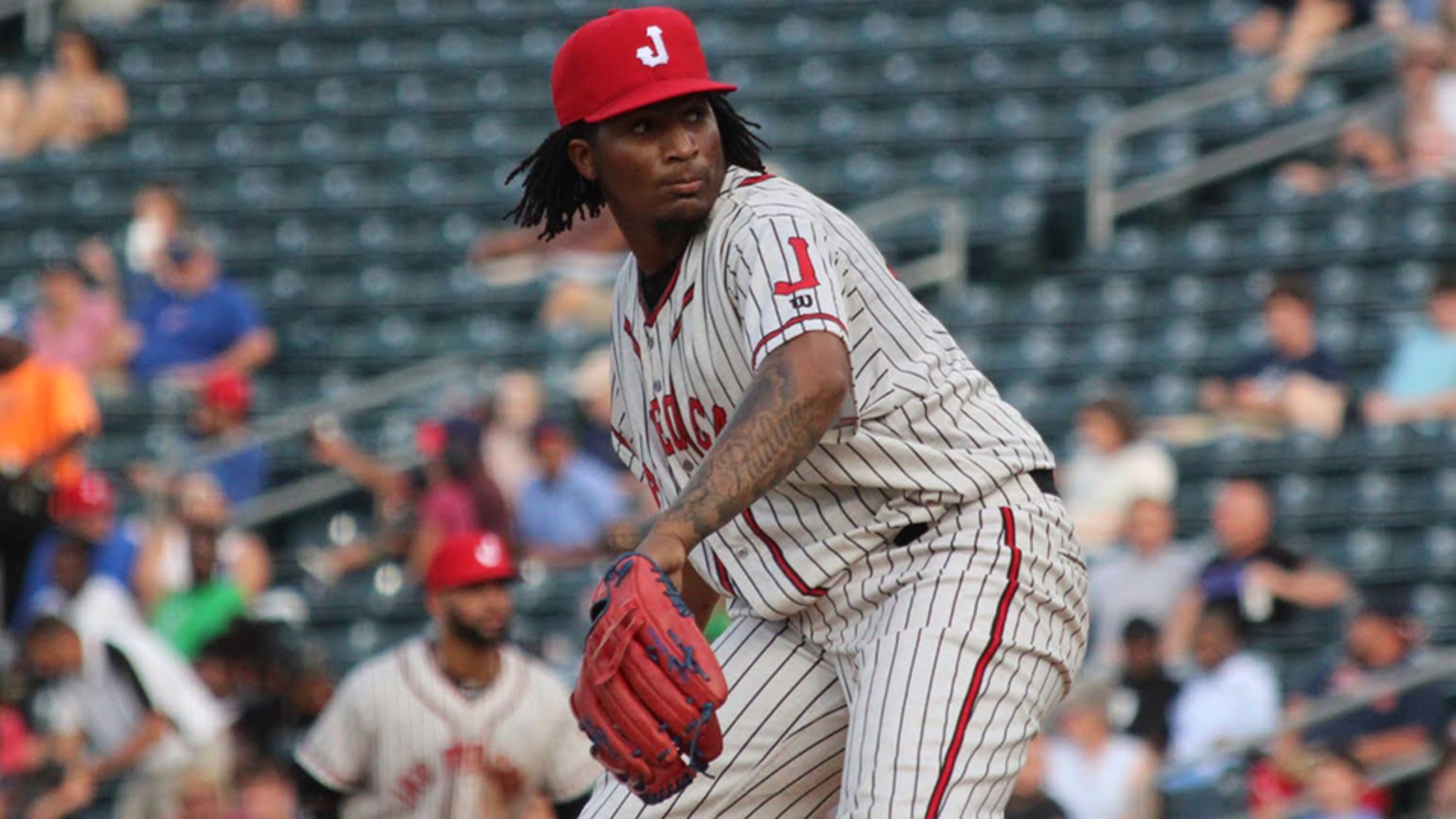 Sixto Sanchez began his 21st year the same way he ended his 20th -- with a scoreless outing.The top Marlins prospect turned in his second consecutive shutout start as he worked around a pair of hits and a walk to strike out five over six innings on his birthday to
Sanchez overpowering for Jumbo Shrimp
Top Marlins prospect allows two hits, fans nine in seven innings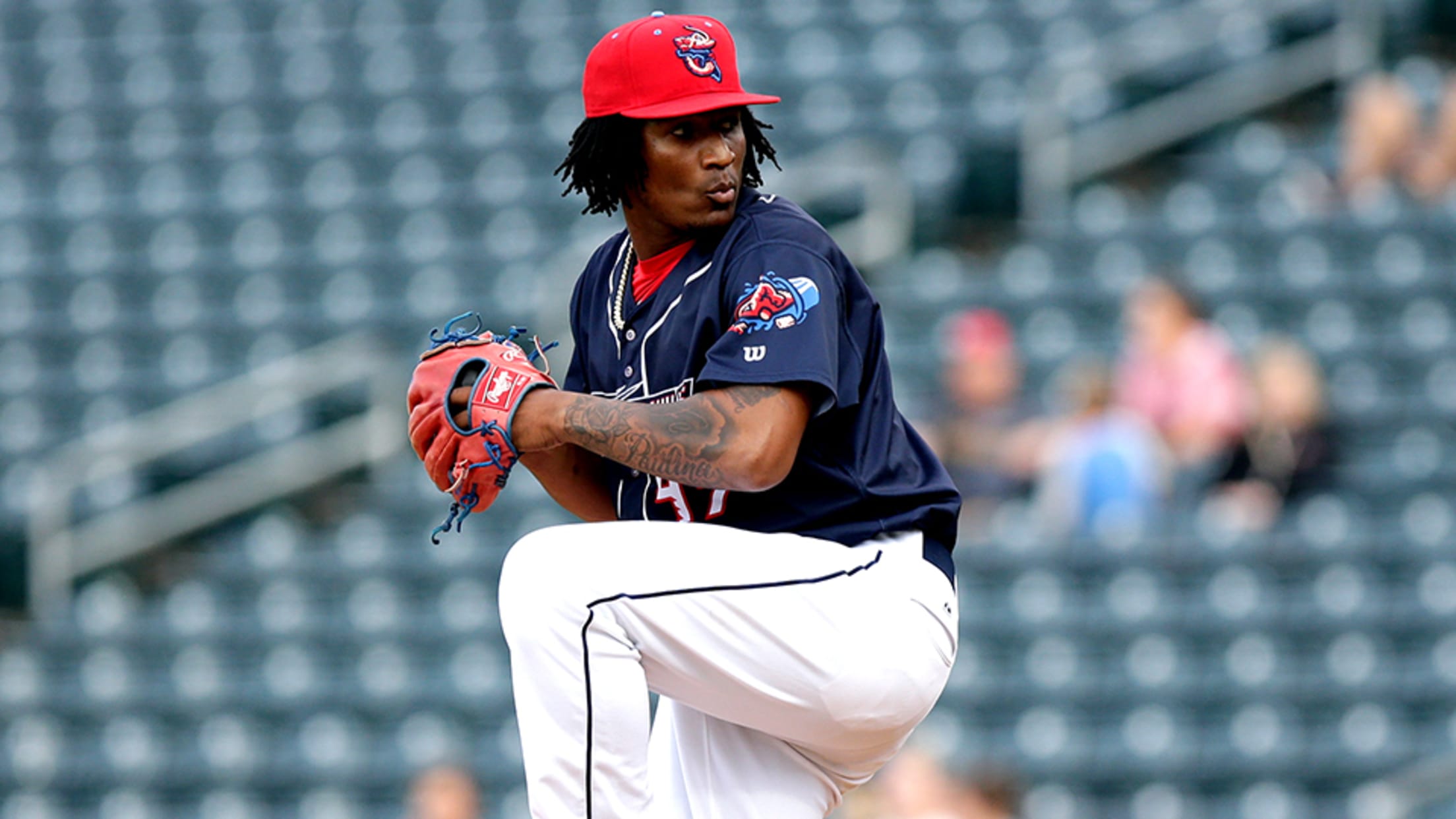 Sixto Sanchez hardly broke a sweat Tuesday night. Not bad, considering his start took place during a typical Florida summer evening.Miami's top prospect allowed two hits and struck out nine over seven innings as Double-A Jacksonville blanked Biloxi, 2-0, at the Baseball Grounds of Jacksonville. The seven innings matched a
Sanchez notches first 10-K game of year
Top Marlins prospect has whiffed 19 batters over last two starts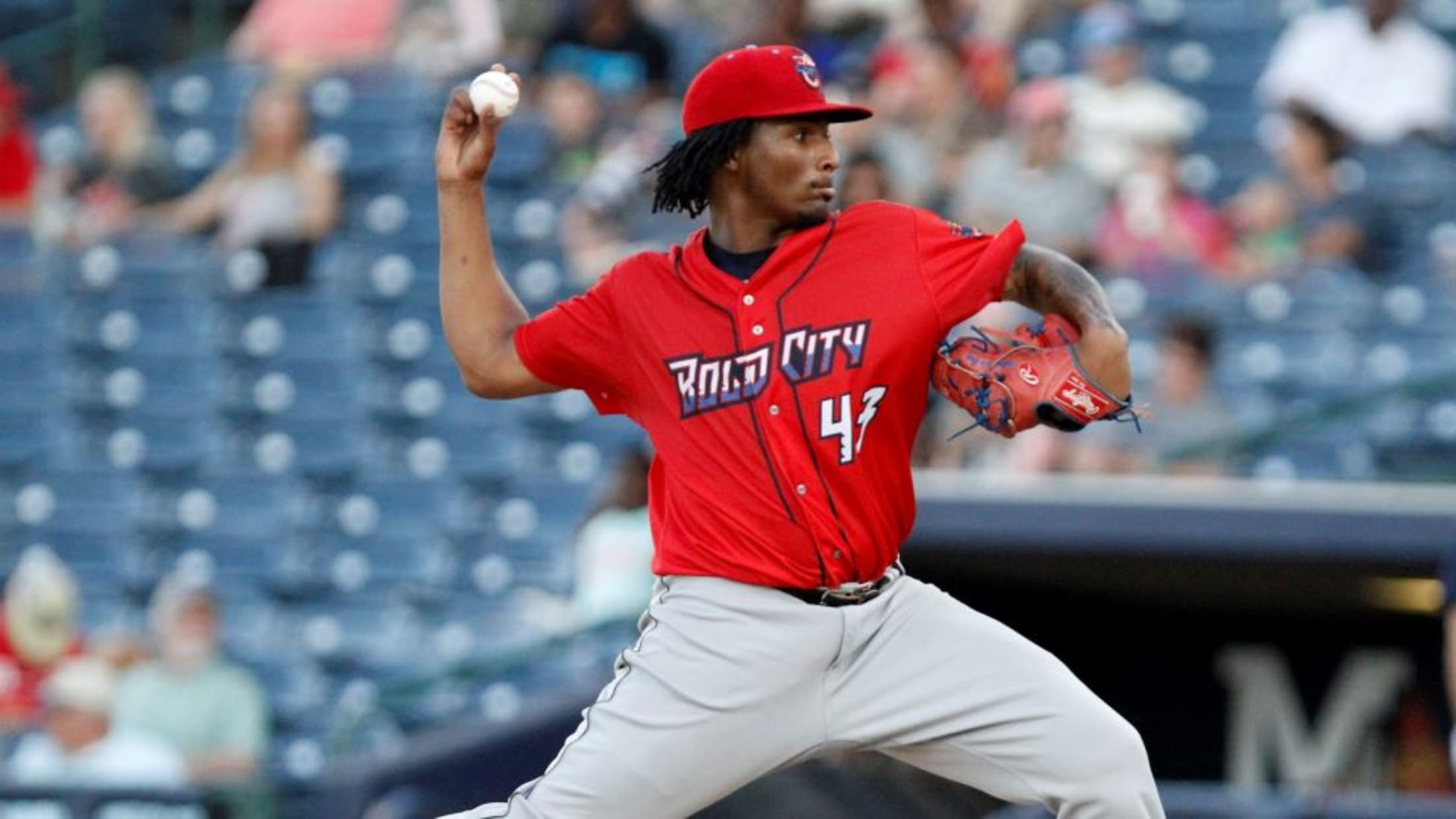 Sixto Sanchez may have ended up on the wrong side of a pitchers duel Thursday, but he still accomplished a feat last achieved over a year ago.Miami's top-ranked prospect struck out 10 batters over seven innings as Double-A Jacksonville fell to Montgomery, 1-0, at Montgomery Riverwalk Stadium. Sanchez surrendered four
Sanchez posts six zeros for Jumbo Shrimp
Marlins' top prospect scatters five hits, lowers his ERA to 3.08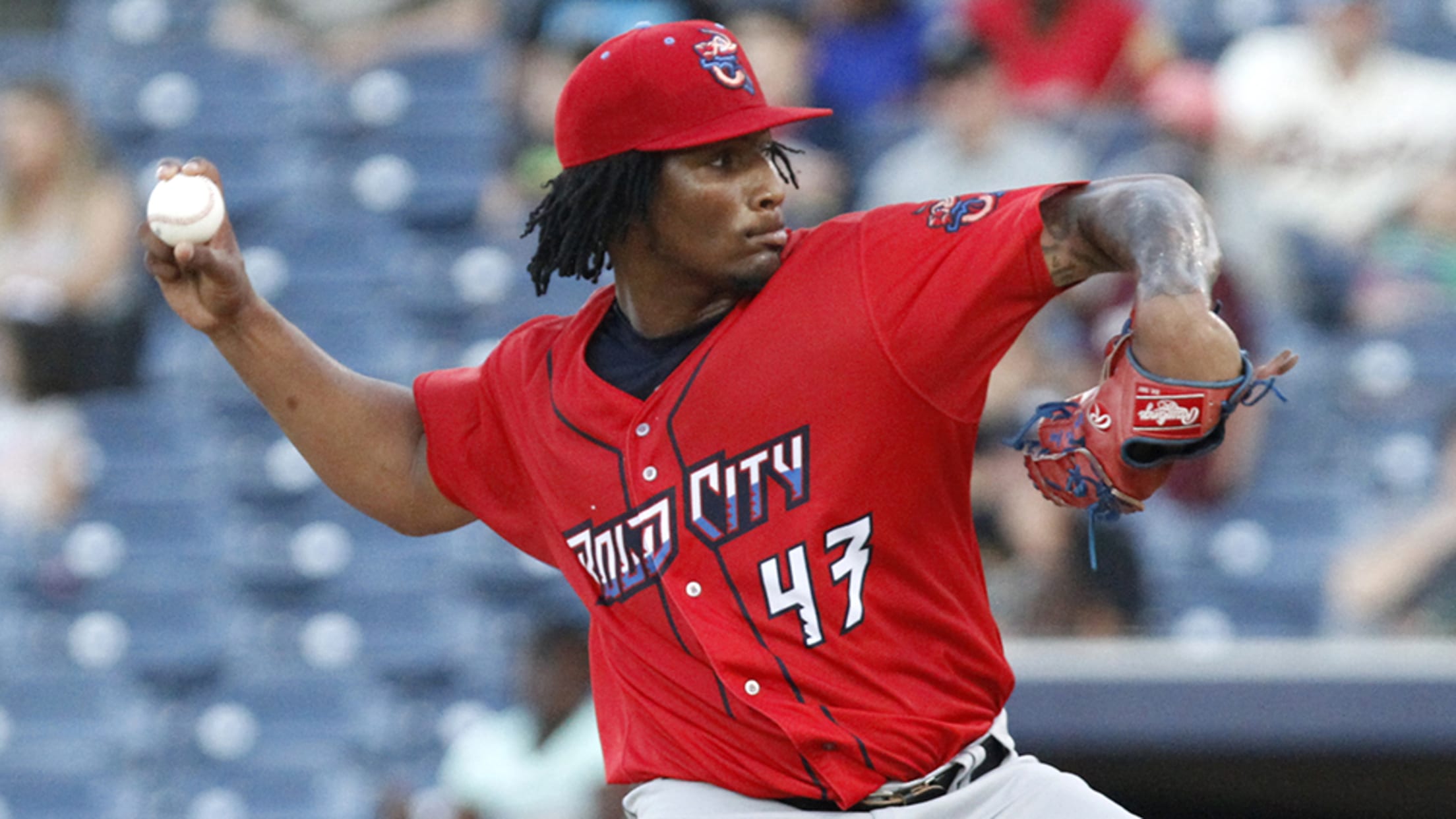 Sixto Sanchez pitched in and out of trouble Sunday.Over six innings, MLB.com's 23rd-ranked prospect worked around five hits and a walk while striking out four as Double-A Jacksonville blanked Birmingham, 1-0, at the Baseball Grounds of Jacksonville.
Prospect Roundup: Games of June 6
Padres' Urias keeps raking, eight's enough for Braves' Allard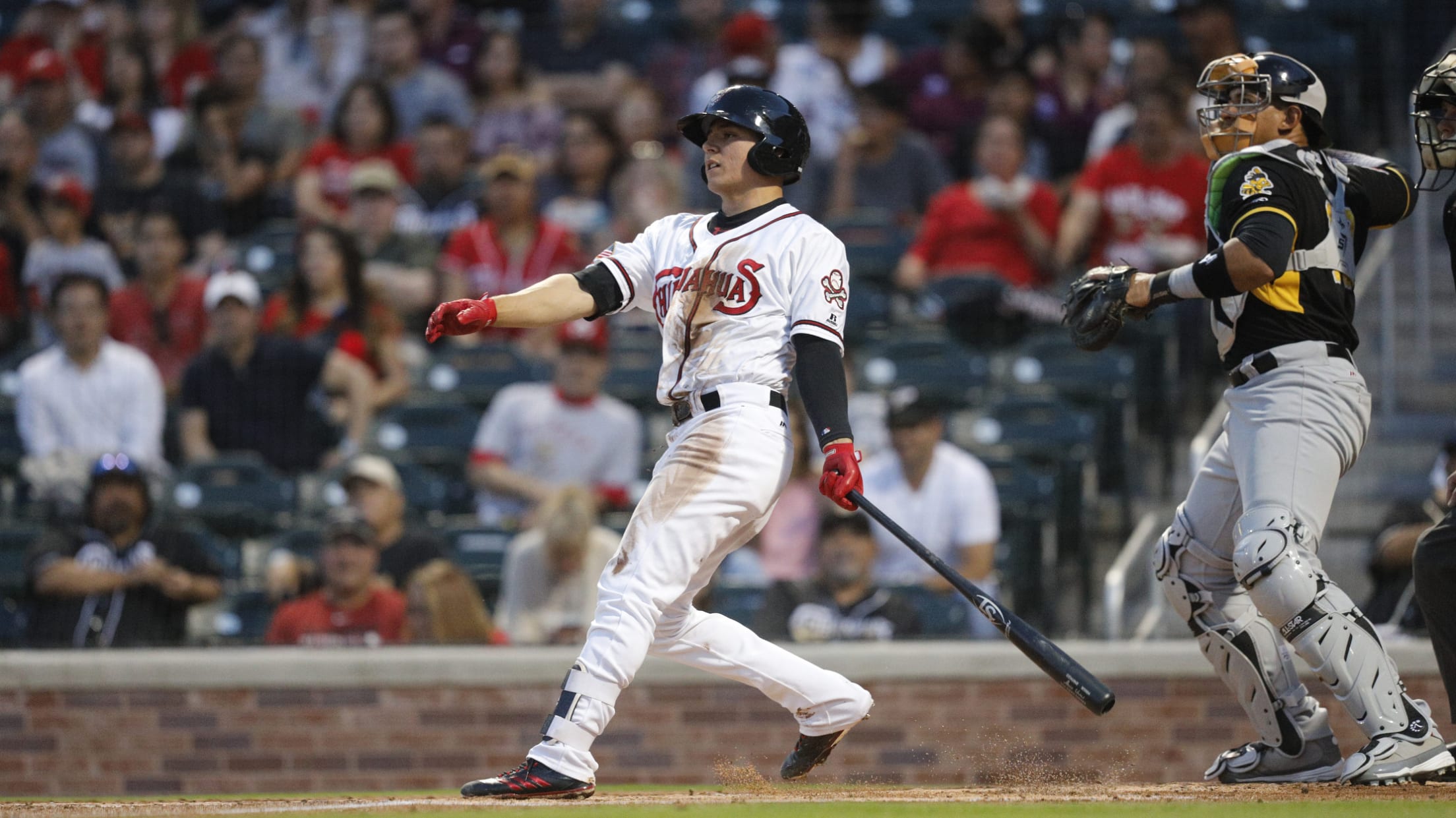 Padres SS Luis Urías, Triple-A El Paso: 3-for-5, 3B, RBI, R -- There's been no let up for San Diego's third-ranked prospect, who extended his hitting streak to six games with three hits, including an RBI triple. Urias has hit safely in 17 of his last 18 games and posted his
Sanchez twirls gem in Double-A debut
Top Marlins prospect fans seven over six scoreless frames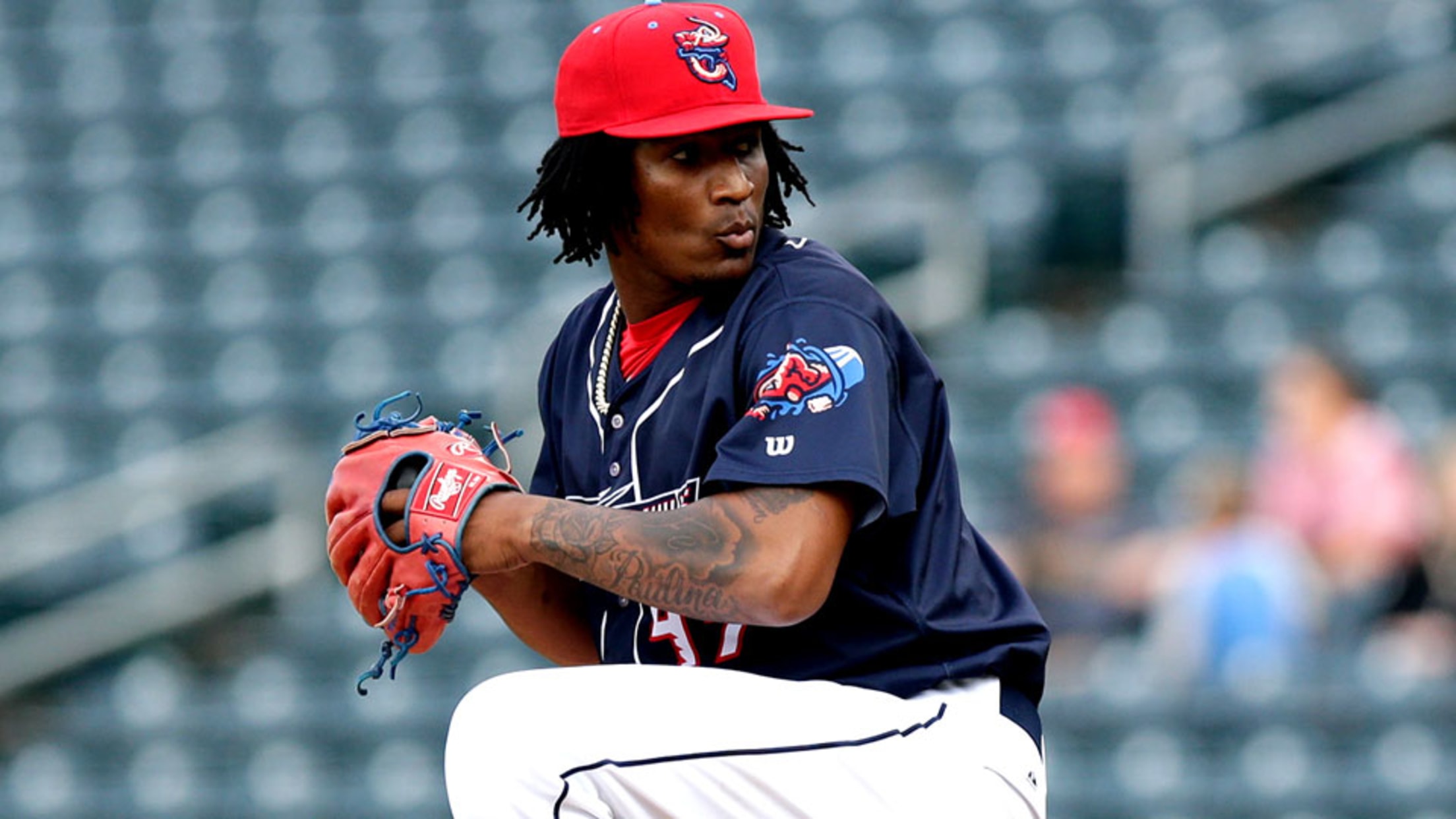 Just hours after getting a promotion to the Southern League, Sixto Sanchez spun his best outing of the season.Miami's top prospect yielded a hit and a walk while fanning seven over a season-high six scoreless innings, but Double-A Jacksonville fell to Biloxi, 2-1, in 10 frames at the Baseball Grounds
Marlins move Sanchez up to Double-A
No. 27 overall prospect to make Jacksonville debut Tuesday
Sixto Sanchez is getting closer to Miami. He's just heading to northeastern Florida first.The Marlins are promoting their top prospect from Class A Advanced Jupiter to Double-A Jacksonville on Tuesday, the club announced. Sanchez will make his Double-A debut with the Jumbo Shrimp in Jacksonville on Tuesday evening.
Top Marlins Prospect Sixto Sanchez Joins Shrimp
Sanchez starts tonight in Jacksonville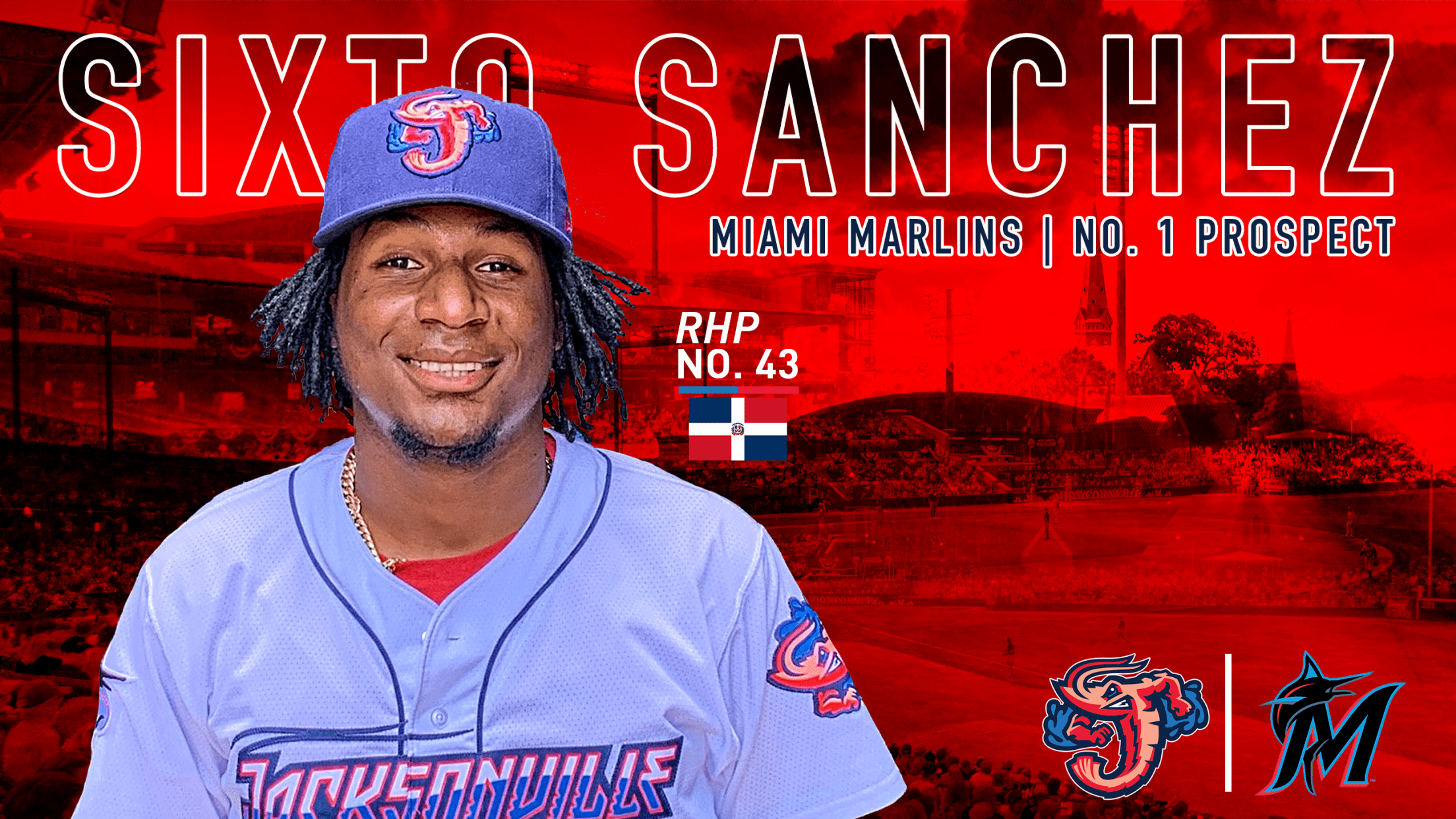 JACKSONVILLE, Fla. - The Miami Marlins announced a pair of transactions that impact their Double-A affiliate Jacksonville Jumbo Shrimp roster prior to tonight's game against the Biloxi Shuckers at the Baseball Grounds of Jacksonville at 7:05 p.m.MLB Pipeline's No. 1 Marlins prospect, right-handed starting pitcher Sixto Sanchez, has been transferred
Marlins' Sanchez bound for Jacksonville
Miami using caution with top prospect after elbow injury last year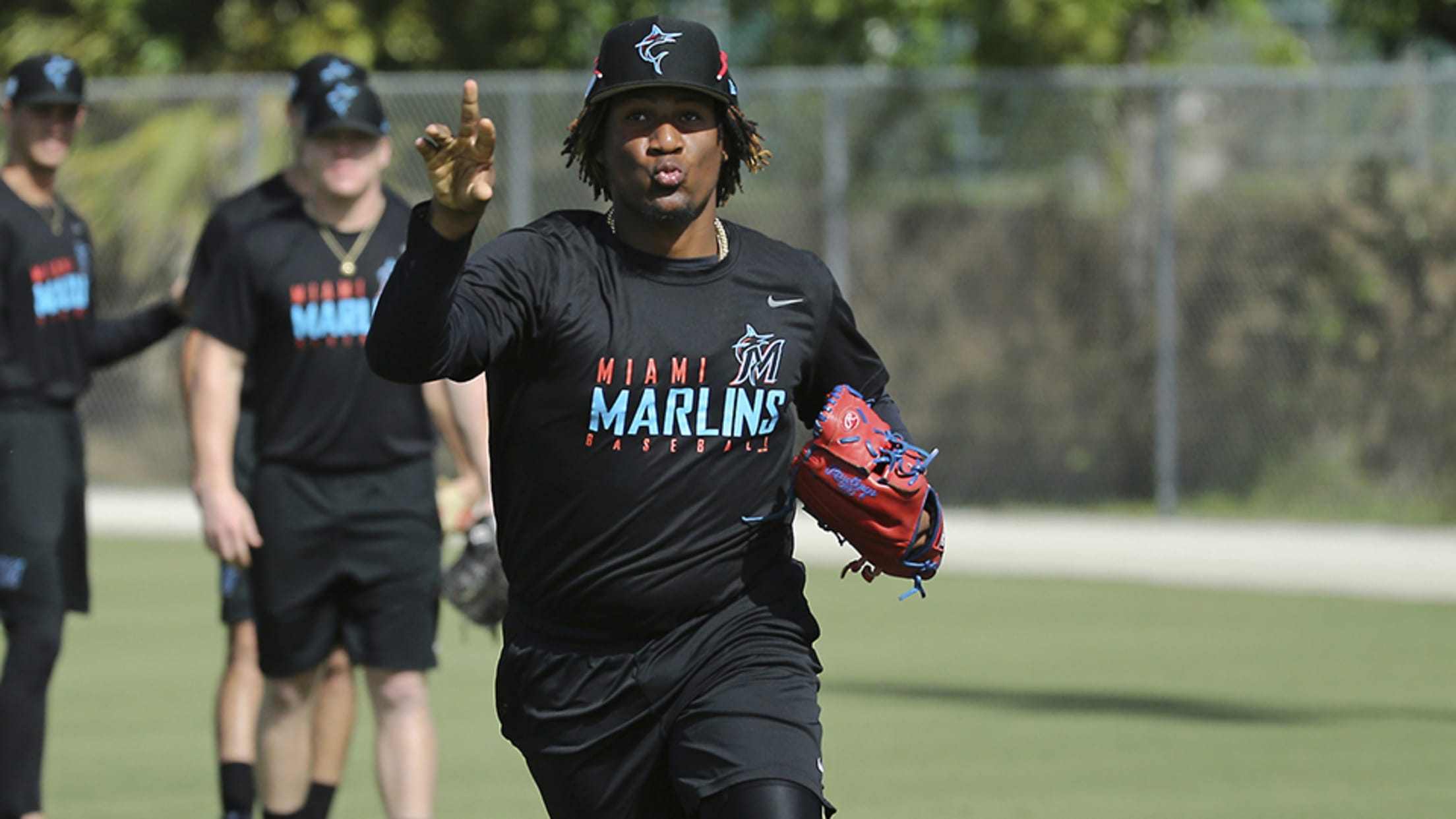 The biggest arm in the Marlins' system is about to become a Jumbo Shrimp.Miami's top prospectSixto Sanchez -- acquired in the February trade that sent big league catcher J.T. Realmuto to the Phillies -- is scheduled to make his organizational debut with Double-A Jacksonville on April 26. The 20-year-old right-hander
Marlins Prospect Primer: On the upswing
Recent acquisitions Mesa, Sanchez look to revive Miami system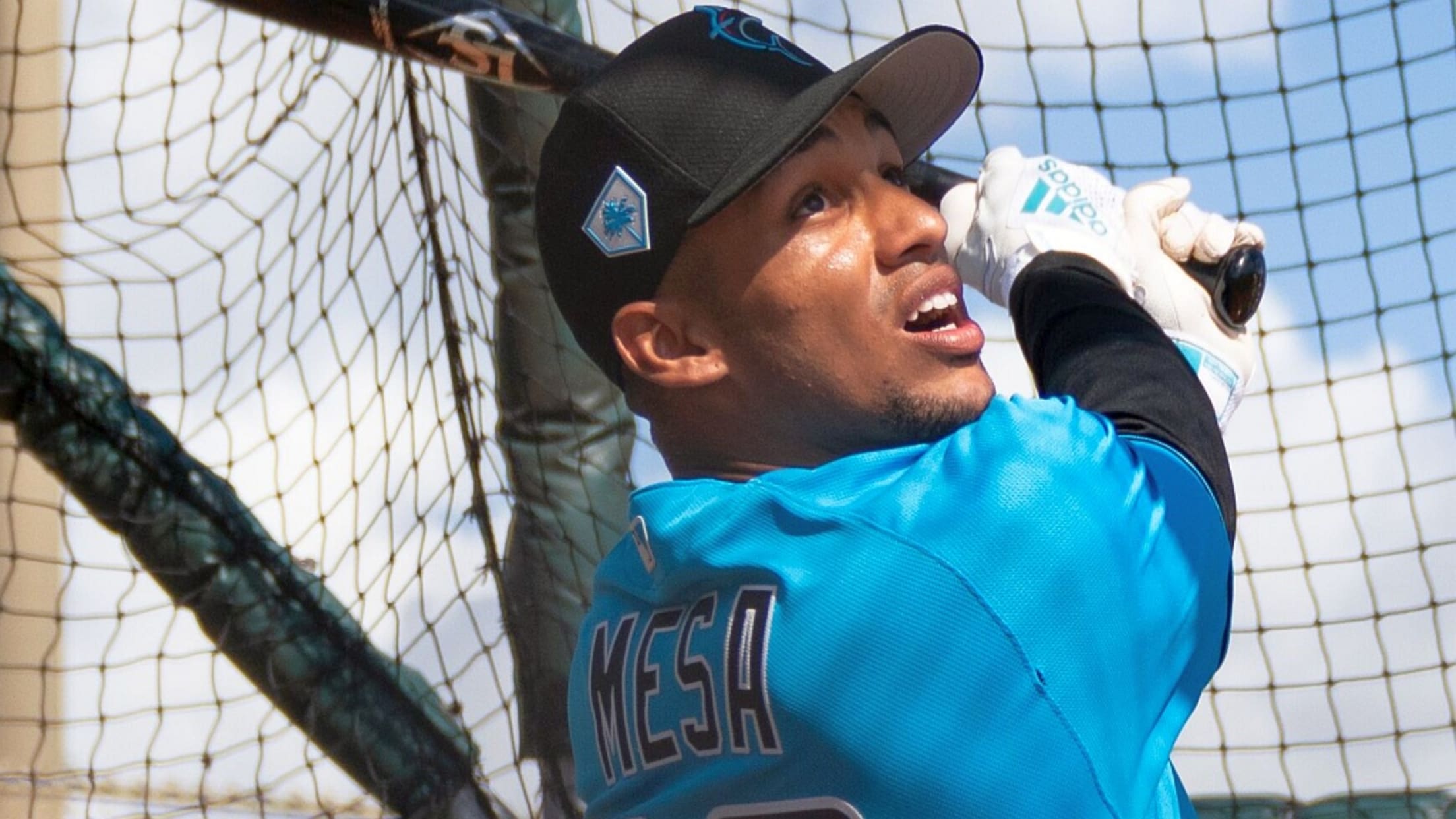 Some players are on the verge of stardom, others are entering a crucial phase of their development and still others are getting their first tastes of full-season ball. With the 2019 season approaching, MiLB.com takes a look at the most intriguing prospects from each MLB organization.Shining star: Sixto Sanchez, RHPThe
Farm system rankings: Pitchers (20-11)
Keller ready to make impact with Bucs; Jays more than big bats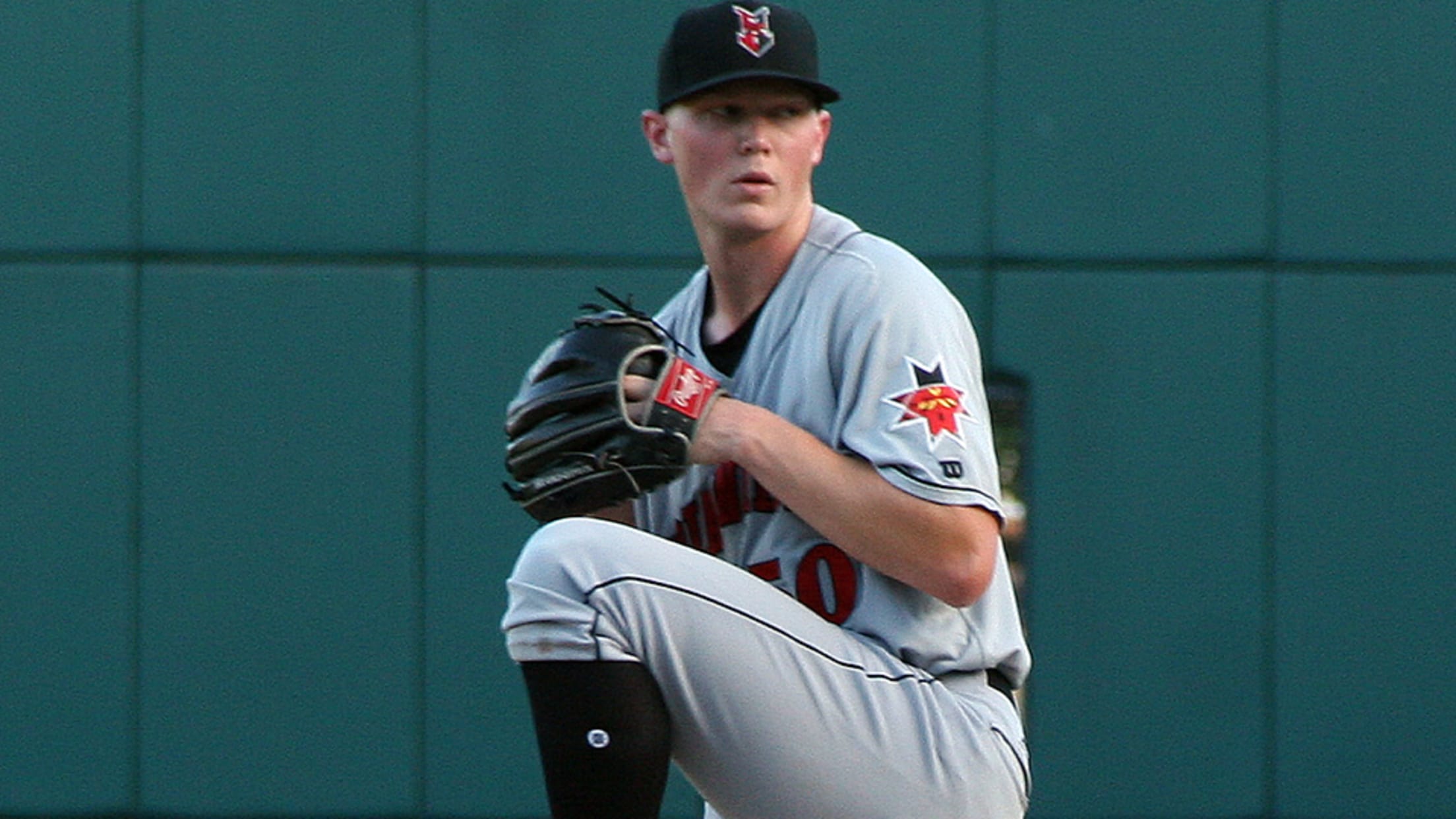 With the 2019 season rapidly approaching, MiLB.com is looking at the state of all 30 farm systems over the next month and ranking them in several different ways. After looking at position player prospects (30-21, 20-11, 10-1), the second installment, broken into three parts, focuses on pitchers and considers the quality and
The Show Before the Show: Episode 195
Tyler, Sam break down Marlins-Phillies deal; Ben talks promos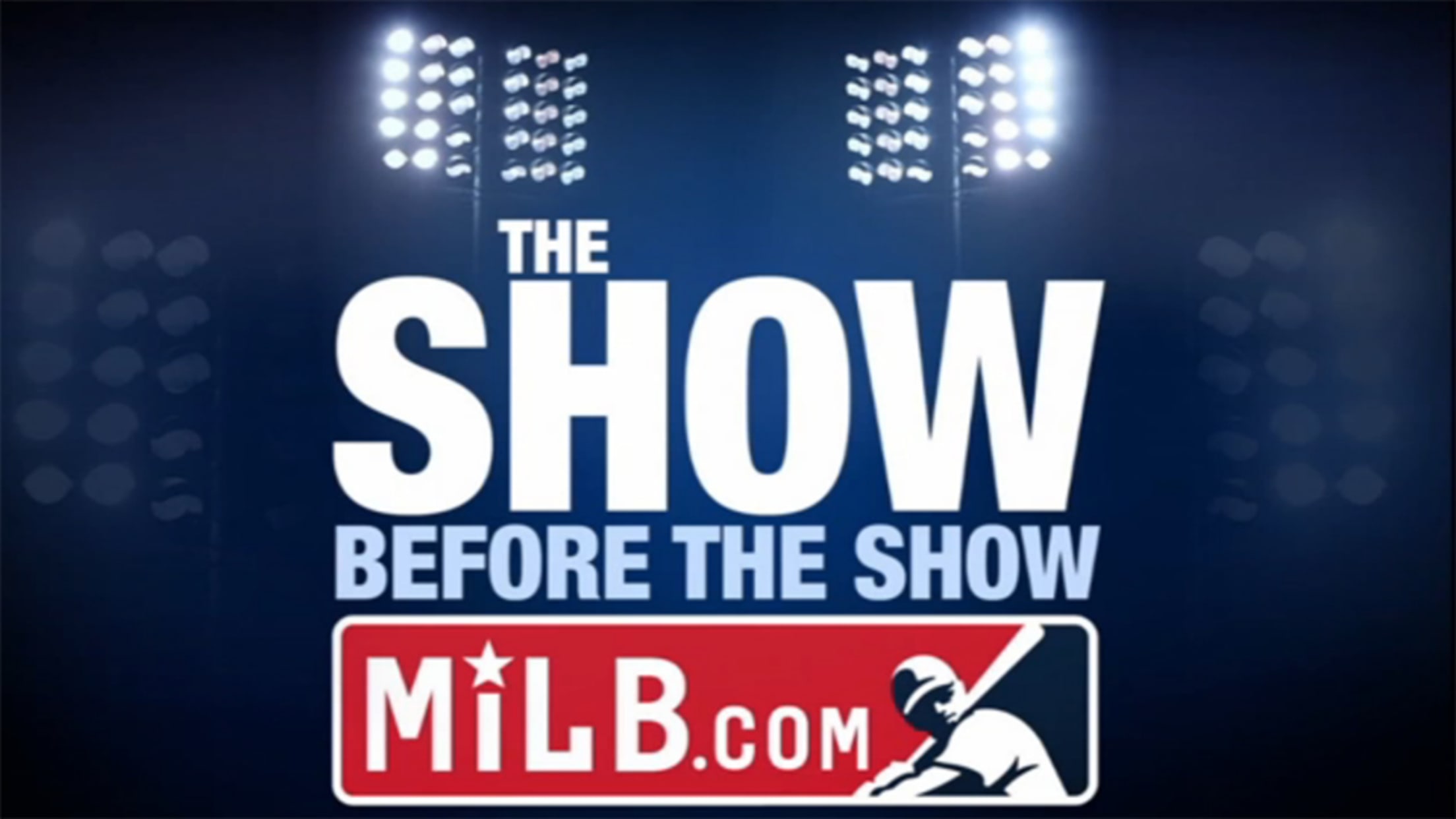 Check out the latest episode of The Show Before the Show, MiLB.com's official podcast. A segment rundown is listed below, in case you want to skip to a particular section. Like the podcast? Subscribe, rate and review "The Show Before the Show" on iTunes. The podcast is also available via