State of the System: Philadelphia Phillies
Club bullish on pitching talent beyond top prospect Howard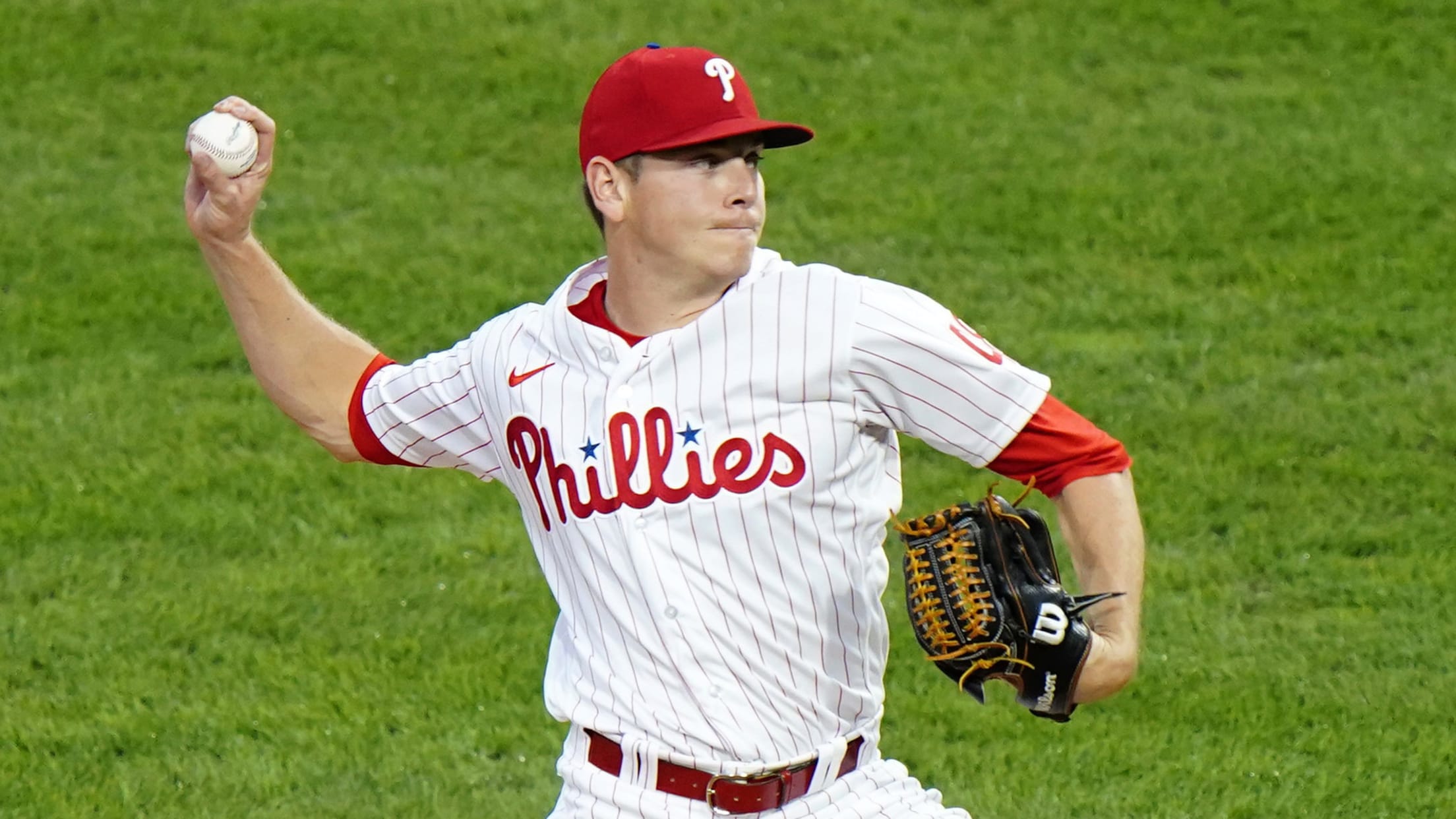 Starting in October and running through the end of the year, MiLB.com's State of the System series will evaluate the strengths and weaknesses of each Major League organization, highlights prospects who've made the biggest strides in 2020 and offers a peek at 2021. There are things to like about where
Toolshed: Handicapping NL Rookie of the Year race
Cronenworth, Bohm, Williams lead crowded field on senior circuit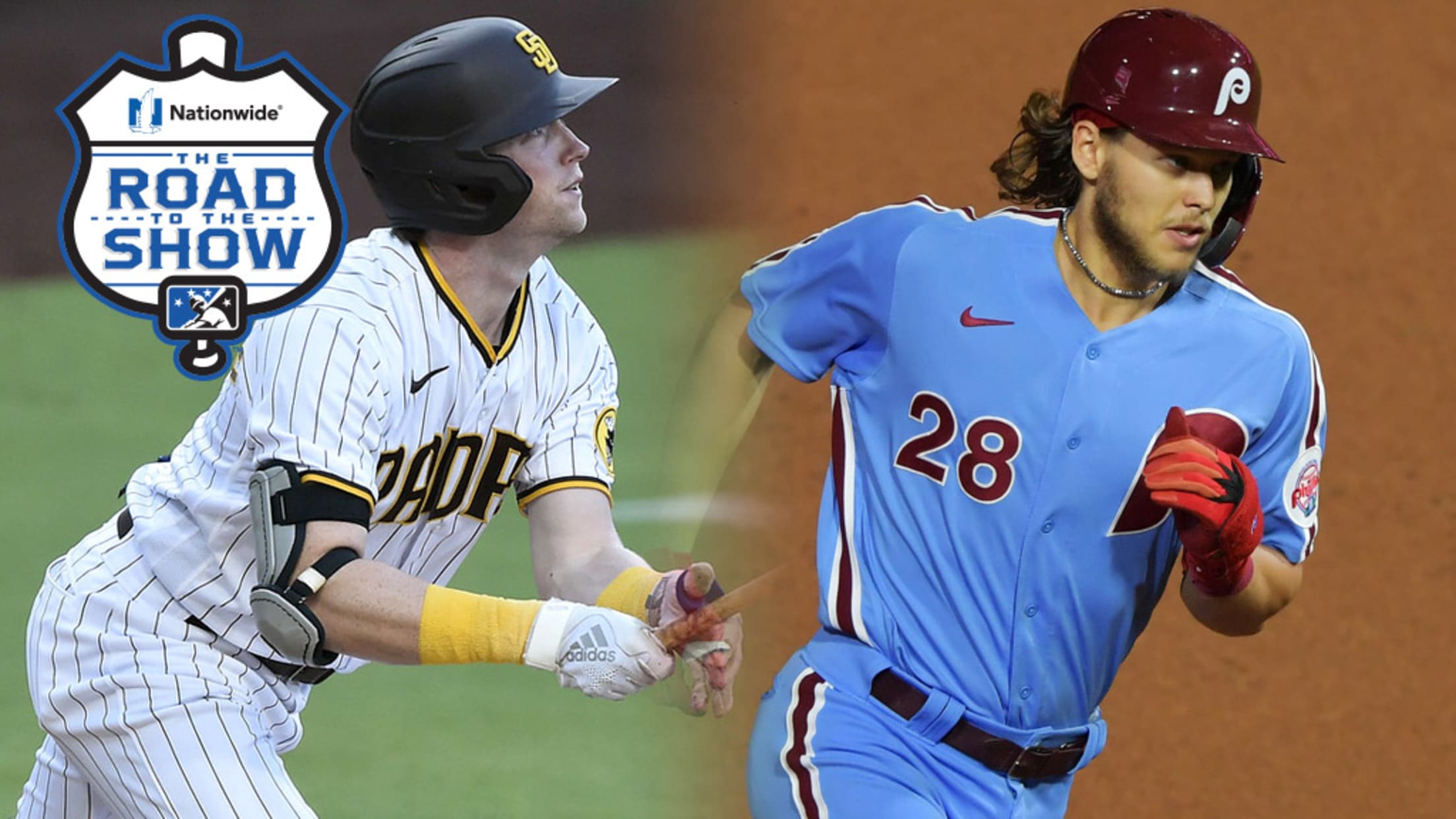 Sunday brings the end of the 2020 Major League regular season already, meaning potential award contenders have one final weekend to prove themselves to BBWAA voters. Without a Minor League season, most prospect fiends only have had the Rookie of the Year races in the American and National Leagues to
Bohm's big night not enough for Philly
No. 28 overall prospect part of back-to-back-to-back home runs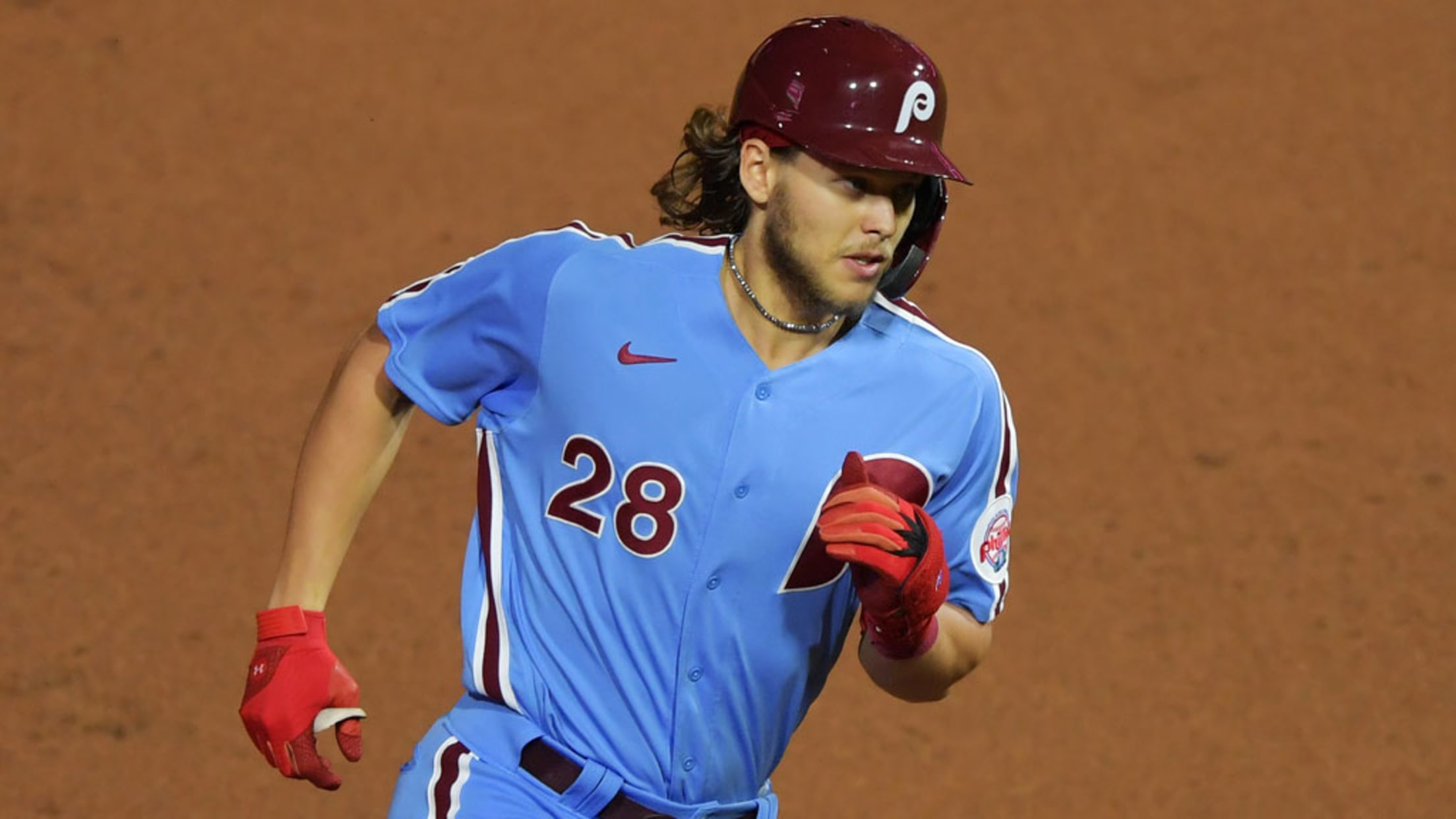 Alec Bohm showed Philadelphia the benefits of having him bat between Bryce Harper and Didi Gregorius on Thursday night. Philadelphia's top-ranked prospect fit right in with the seasoned veterans, hitting the middle long ball of a back-to-back-to-back sequence as the Phillies fell to the Mets, 10-6, at Citizens Bank Park.
Bohm comes through in clutch for Phillies
No. 28 overall prospect caps four-RBI game with walk-off single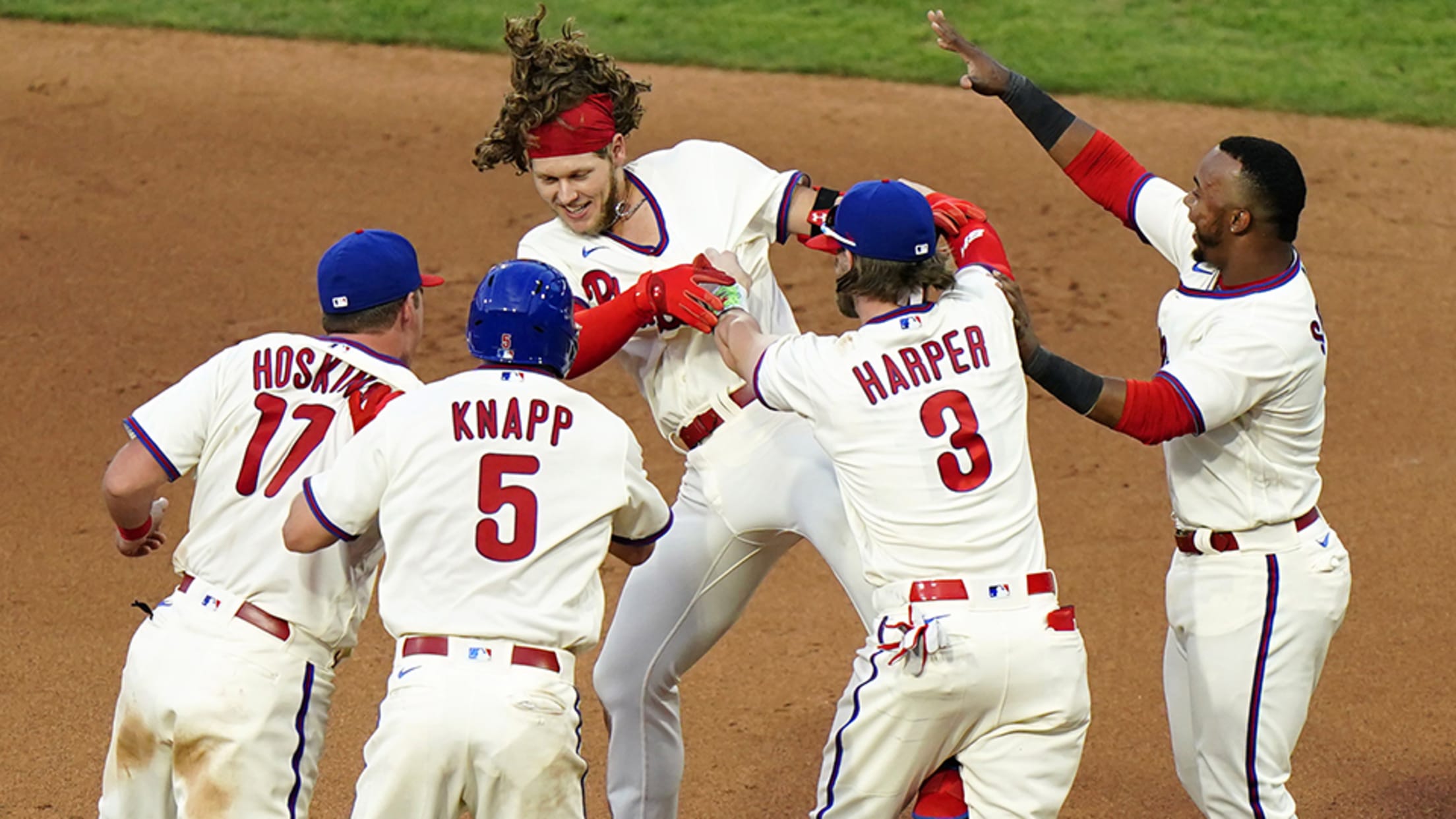 Alec Bohm is making the jump from Double-A to the Major Leagues look rather easy. Philadelphia's top prospect plated four runs, two via a walk-off single, to rally the Phillies past the Red Sox, 6-5, in the opener of Wednesday's doubleheader.
Bohm delivers walk-off win to Phillies
Top Philadelphia prospect collects three hits, winning sac fly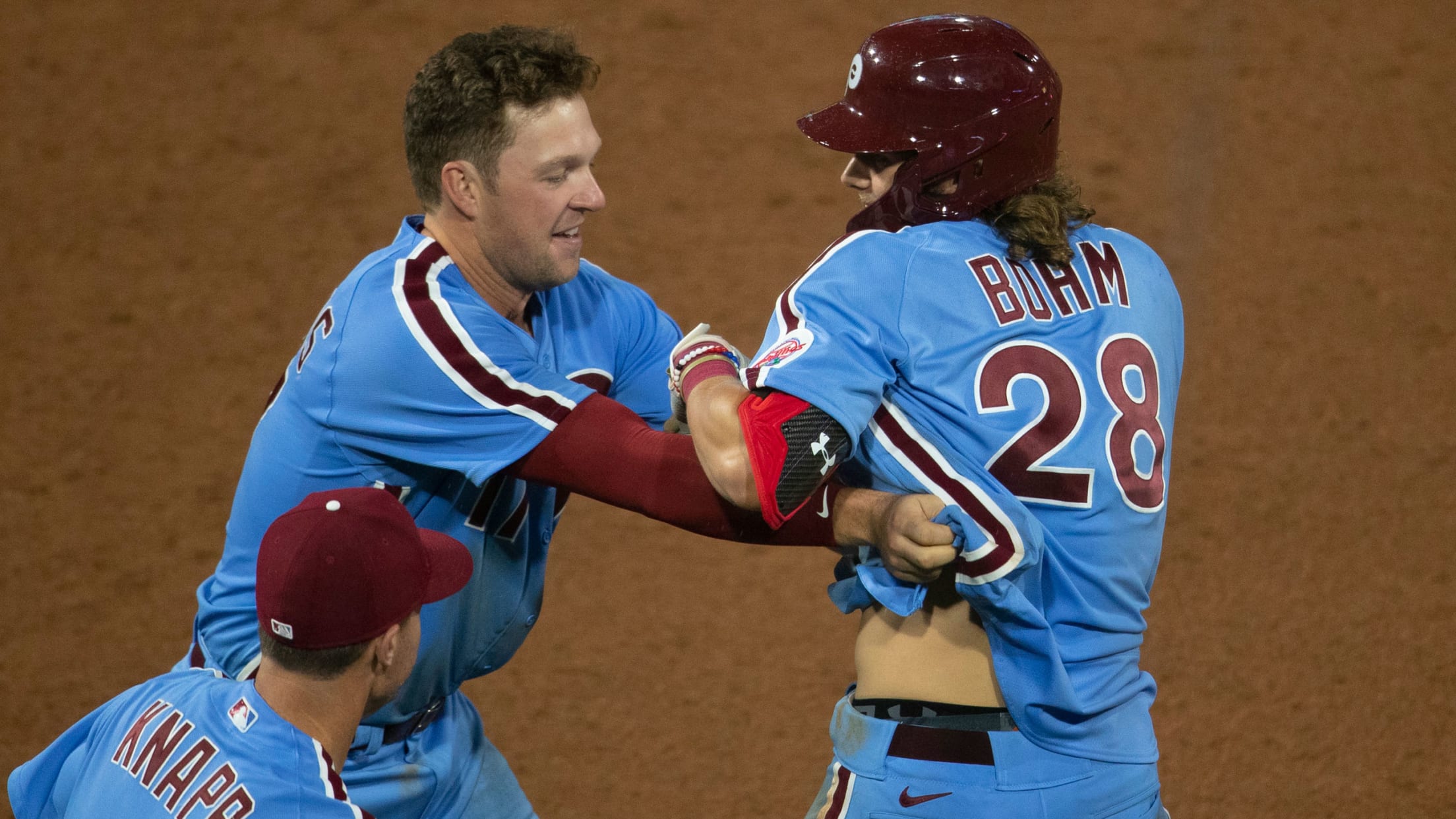 Alec Bohm is heating up at the plate and it culminated Thursday in one of his best games in the big leagues. Philadelphia's top prospect matched a season high with three hits and delivered a walk-off sacrifice fly in the 10th inning to send the Phillies to a 6-5 victory
Phillies promoting top prospect Bohm to Majors
No. 31 prospect becomes fourth 2018 first-rounder in The Show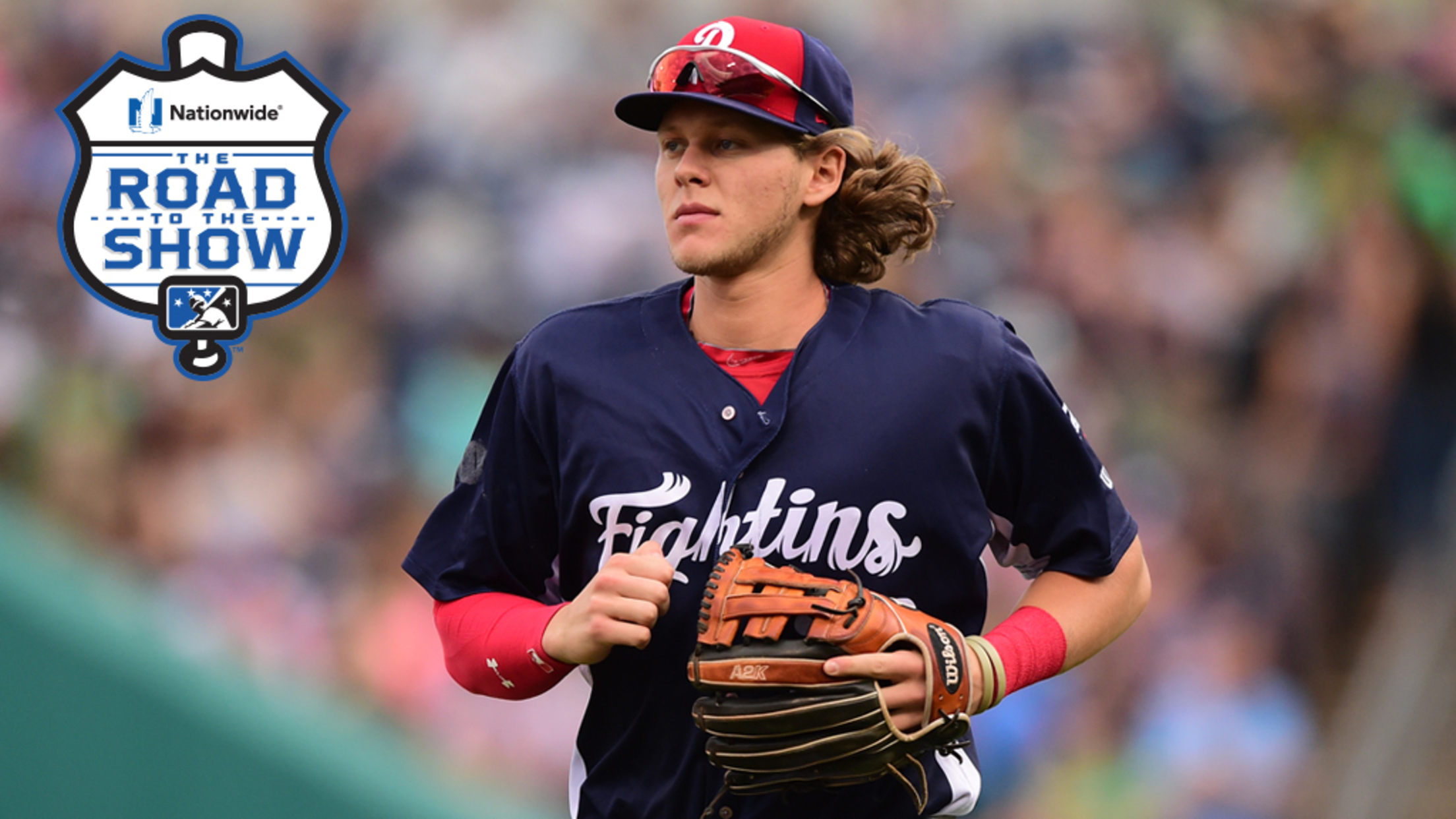 It's a good week to be atop the Phillies' prospect rankings. After top pitching prospect Spencer Howard made his Major League debut Sunday, the Phillies promoted No. 31 overall prospect Alec Bohm on Thursday, the club officially announced. Bohm, 24, has been with Philadelphia's alternate training squad based at Triple-A
Prospects in the Phillies' 2020 player pool
Top prospects Bohm, Howard followed by mix of bullpen candidates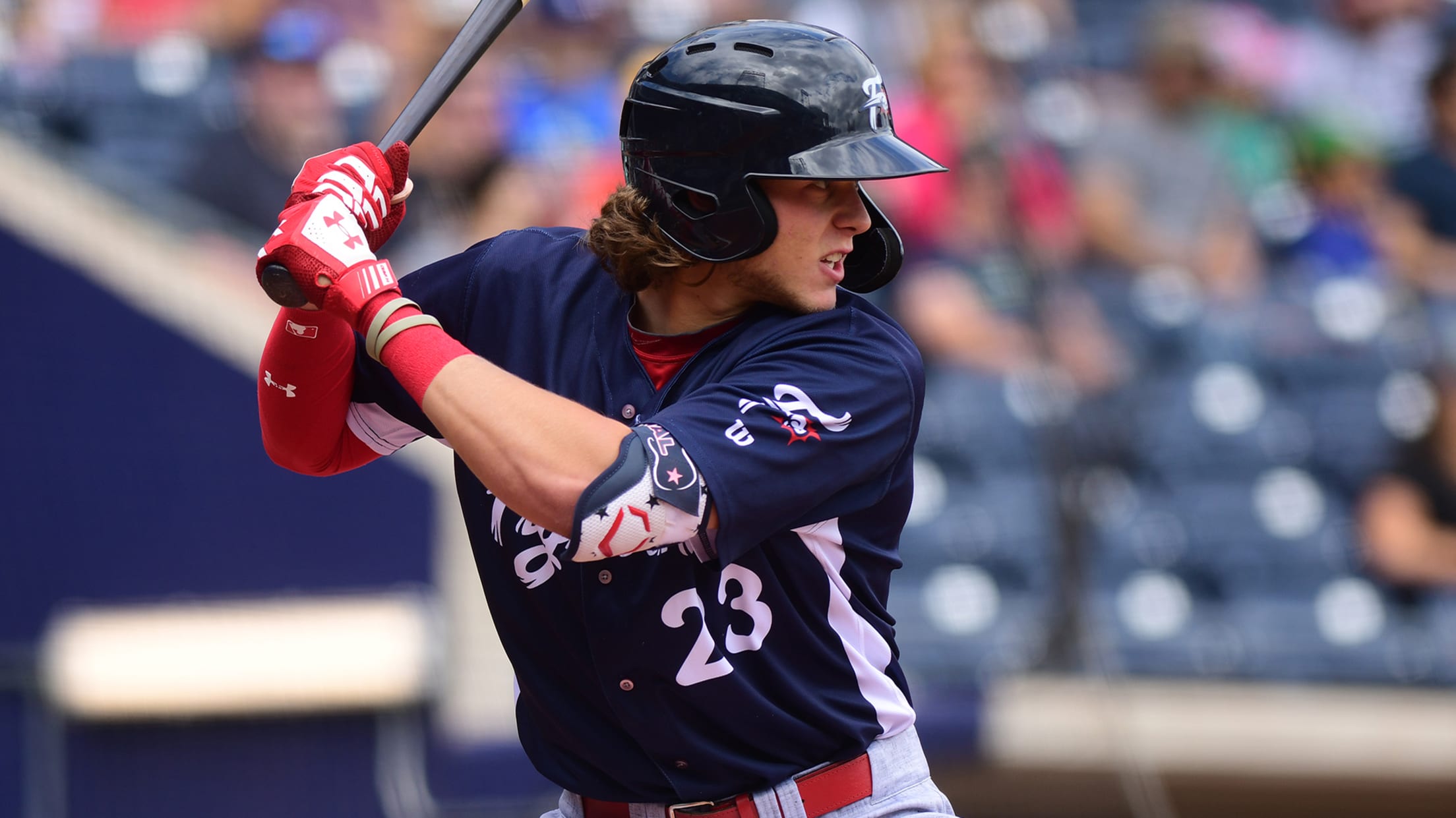 As part of the new rules for the 2020 Major League season, each of the 30 organizations will maintain a 60-man player pool for the duration of the campaign. Some members of the player pool will feature on the active Major League roster while others will work out at an
Toolshed dream lineup: The 23-year-olds
Jays' Pearson, Giants' Bart among those closing in on Majors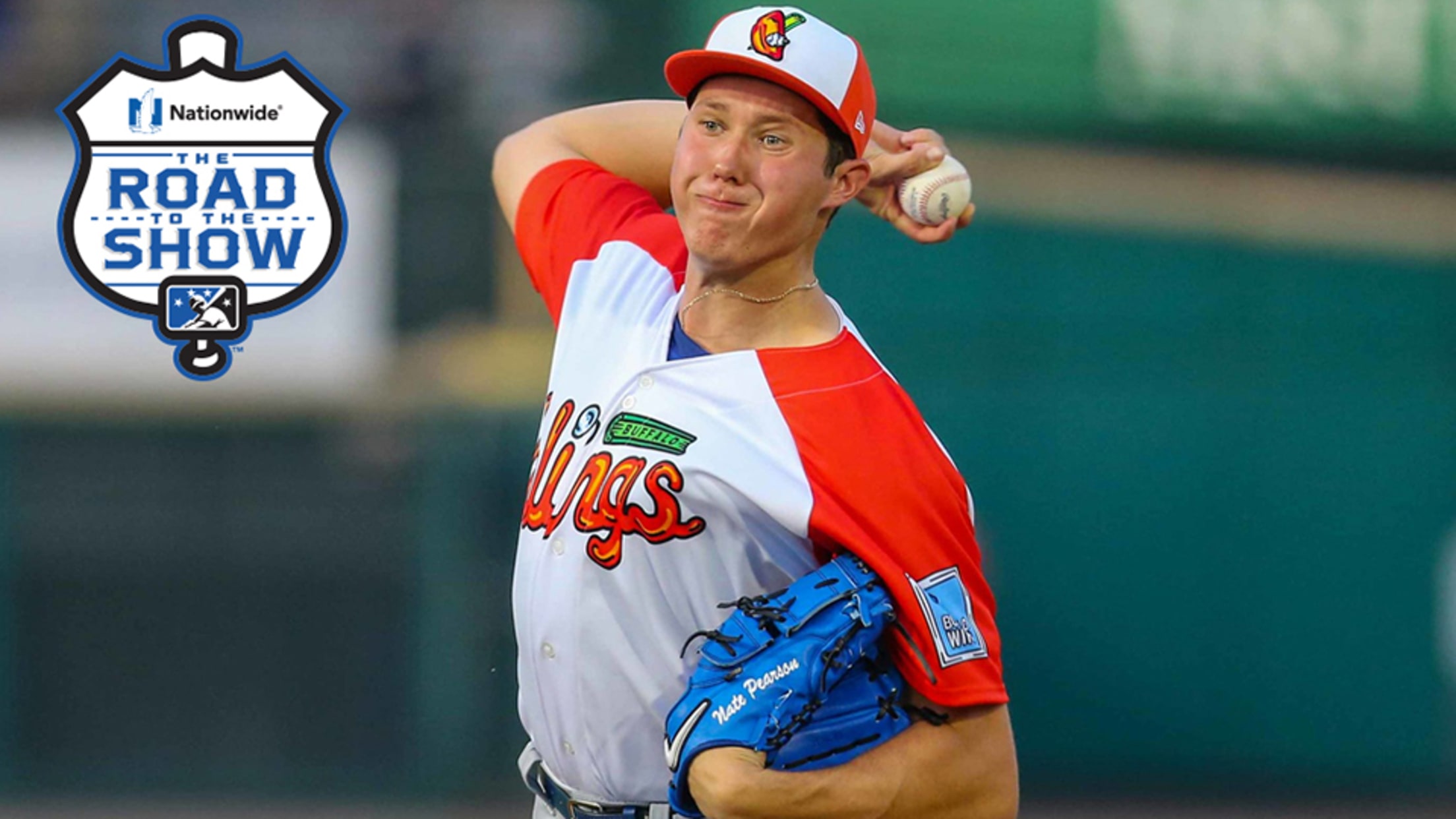 There may be no Minor League Baseball games yet, but that's not going to stop us from dreaming about lineups.In the coming weeks, Toolshed will craft the best possible prospect lineups, sorted by age. So far, the series has focused on teenagers, 20-year-olds, 21-year-olds and 22-year-olds. This time, we turn our attention to
Toolshed: Phillies' Bohm more than settling in
No. 30 overall prospect's next big jump could be to Philadelphia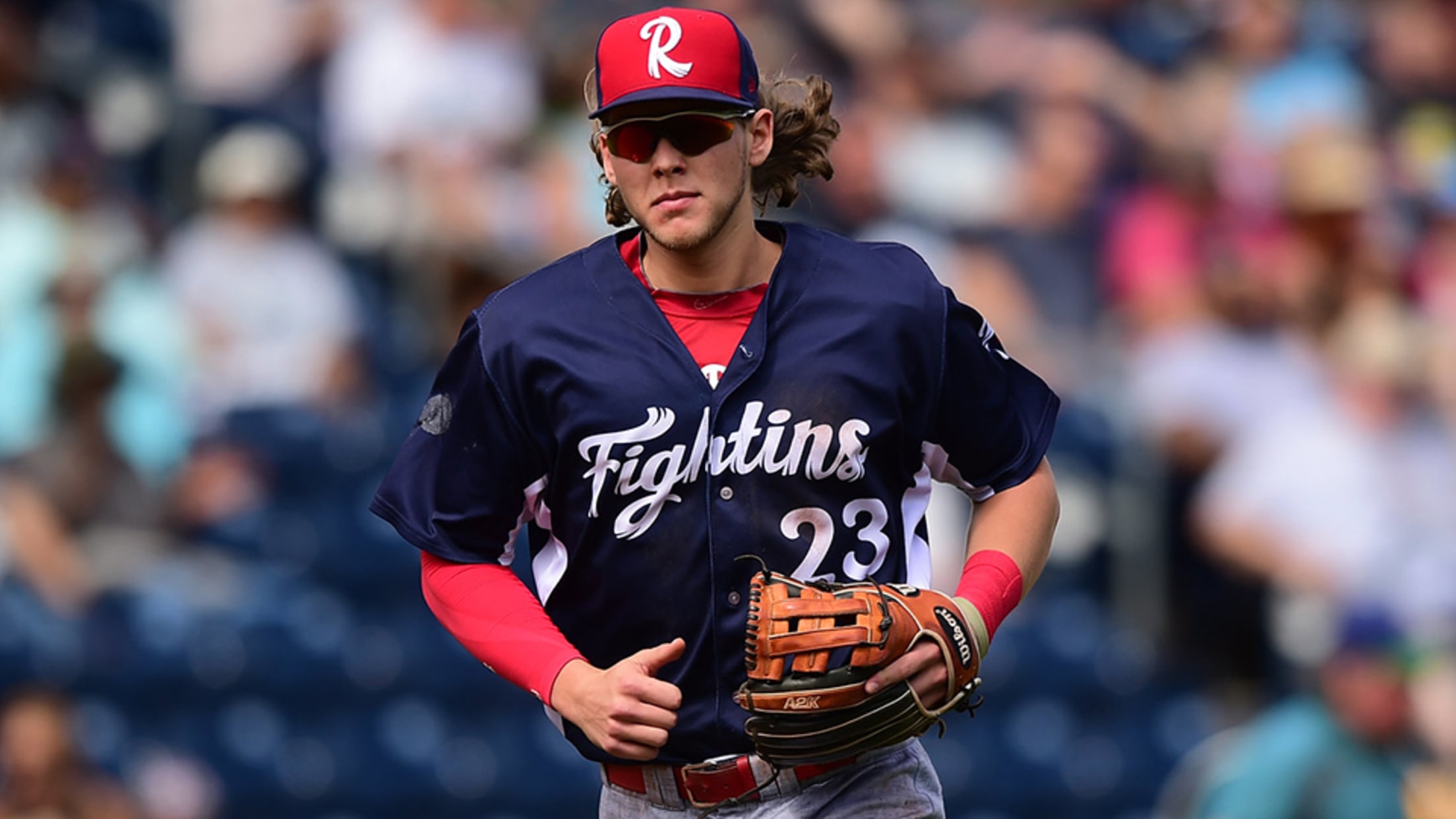 CLEARWATER, Florida -- Alec Bohm has the process down pat. He should, at least, given how much practice he's had over the past 12 months."Each stop had a one-week transition period, where I'd do OK but not great, and then I'd remind myself, 'All right, I belong here,'" the top
Farm system rankings: Position players, 20-11
D-backs, Orioles rising up; Pirates, Cardinals continue to excite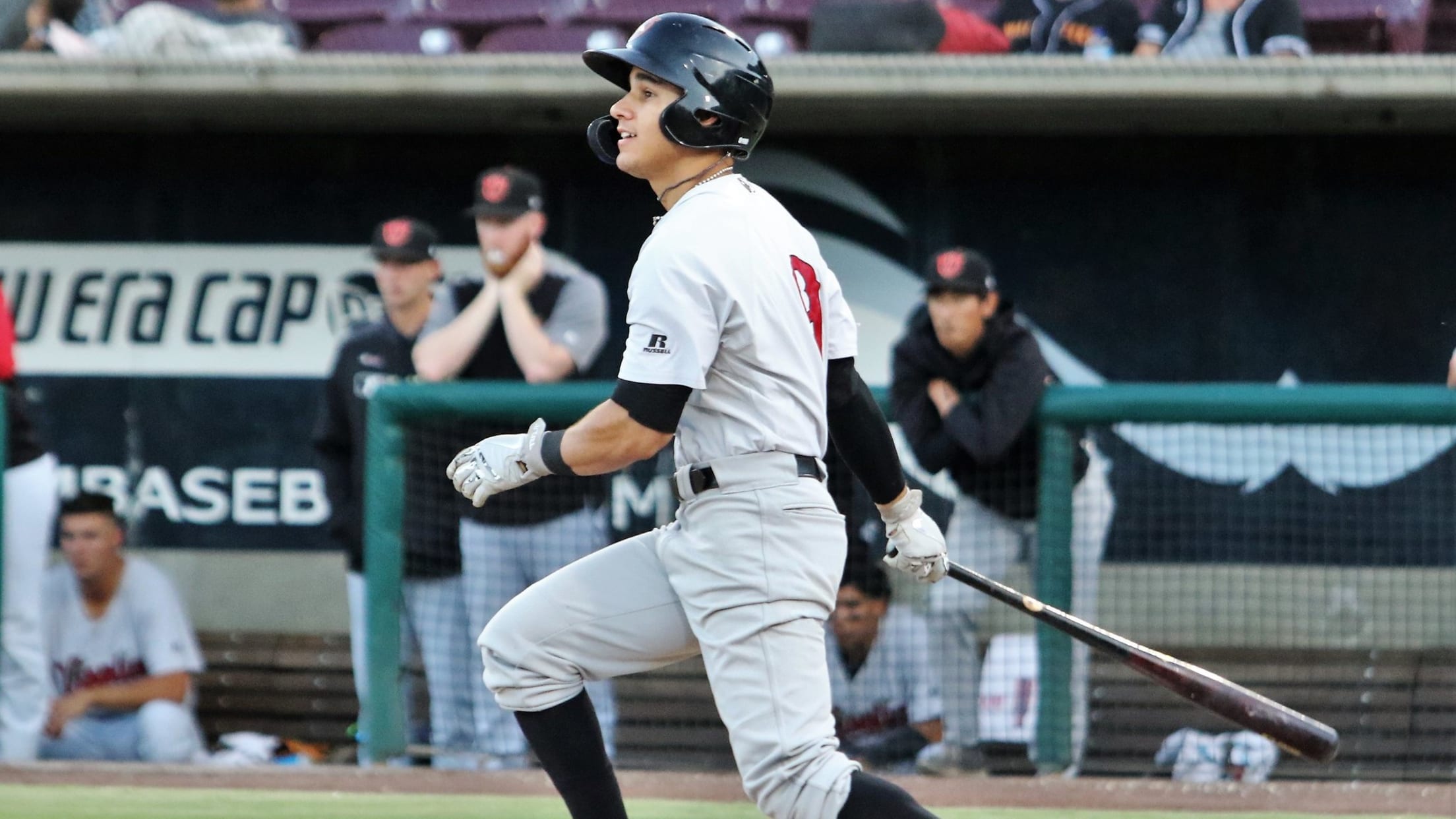 With the 2020 season rapidly approaching, MiLB.com is looking at the state of all 30 farm systems over the next month and ranking them in several different ways. The first installment, broken into three parts, focuses on position players and considers the quality and quantity of top talent in each
Toolshed: Non-roster invitees to follow
Madrigal, Rutschman, Gore worth watching in Spring Training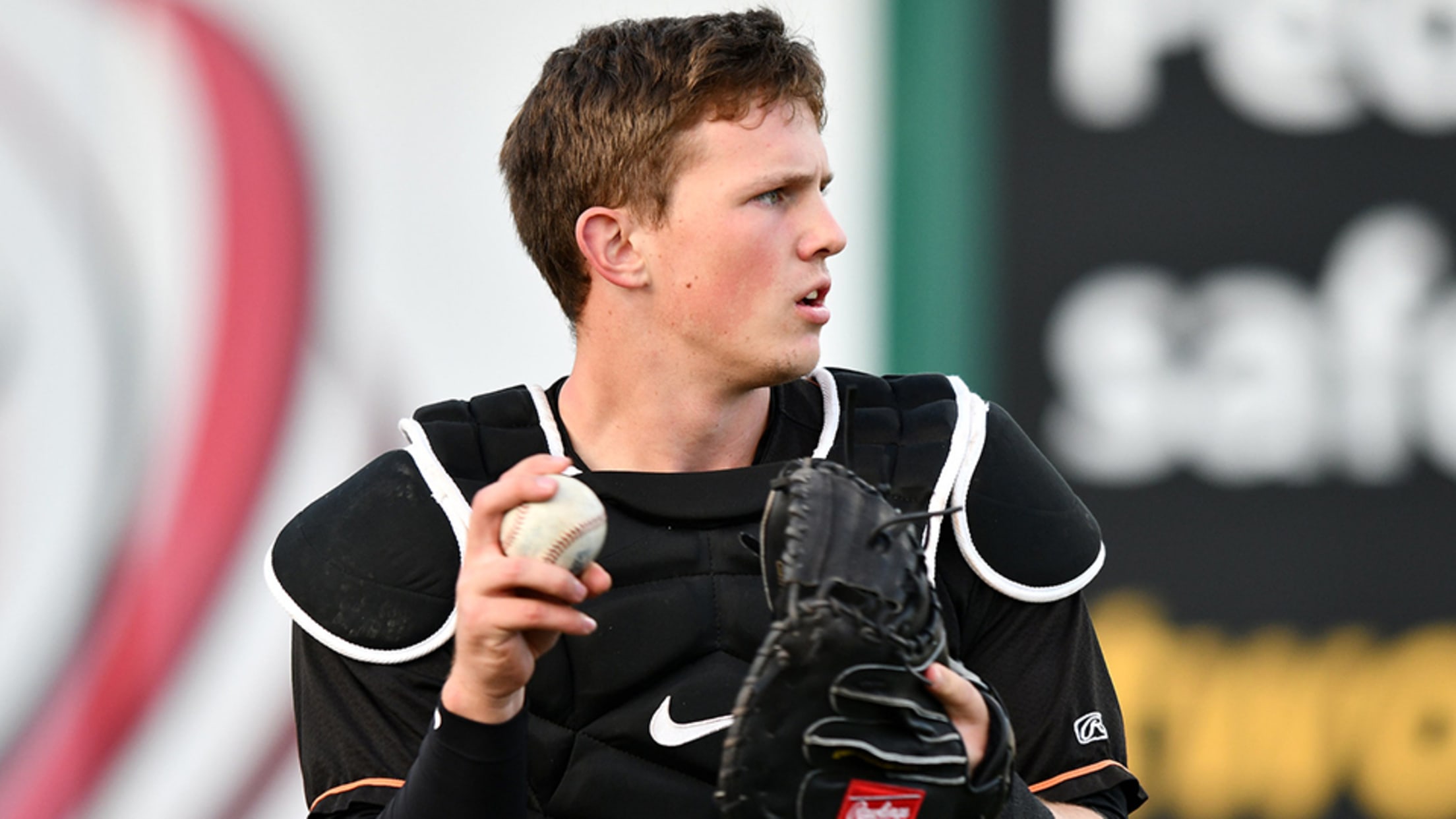 Saturday means the start of February, which means the start of Spring Training, which means the return of baseball.The storylines will pile up with players descending on Arizona and Florida in the coming weeks. Some of them are not on 40-man rosters but will still participate in Major League camp
Phillies invite Bohm, Howard to spring camp
Philadelphia to challenge Top-100 prospects on MLB side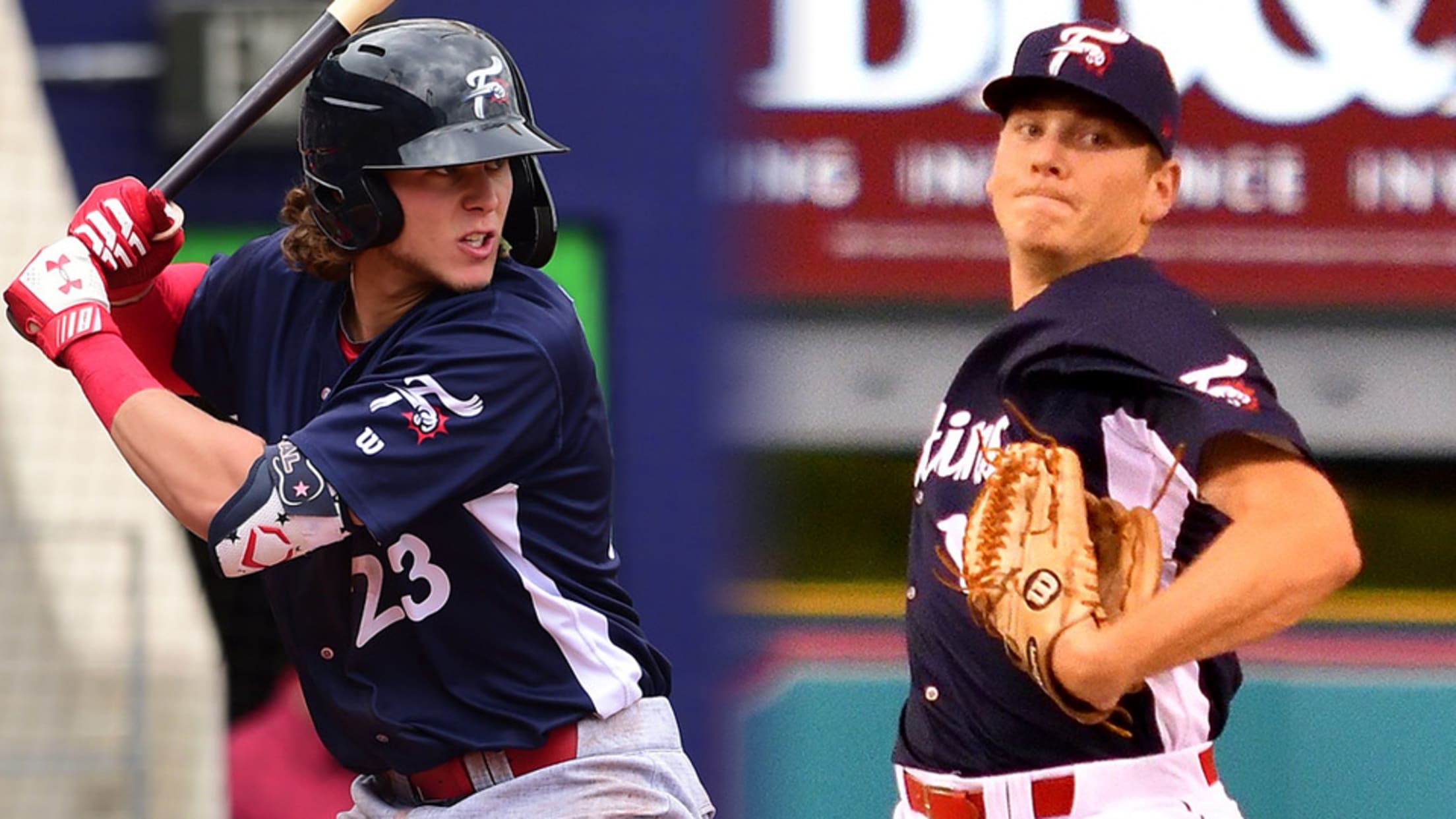 Alec Bohm and Spencer Howard both have legitimate chances to impact the Phillies' Major League roster in 2020. They will get a chance to improve their odds in just a few weeks.The Phillies extended non-roster invitations to their top two prospects to Major League Spring Training camp on Monday. Pitchers
Bohm, Howard form foundation for Phillies
Collection of talent contributes to 80-win campaign at Reading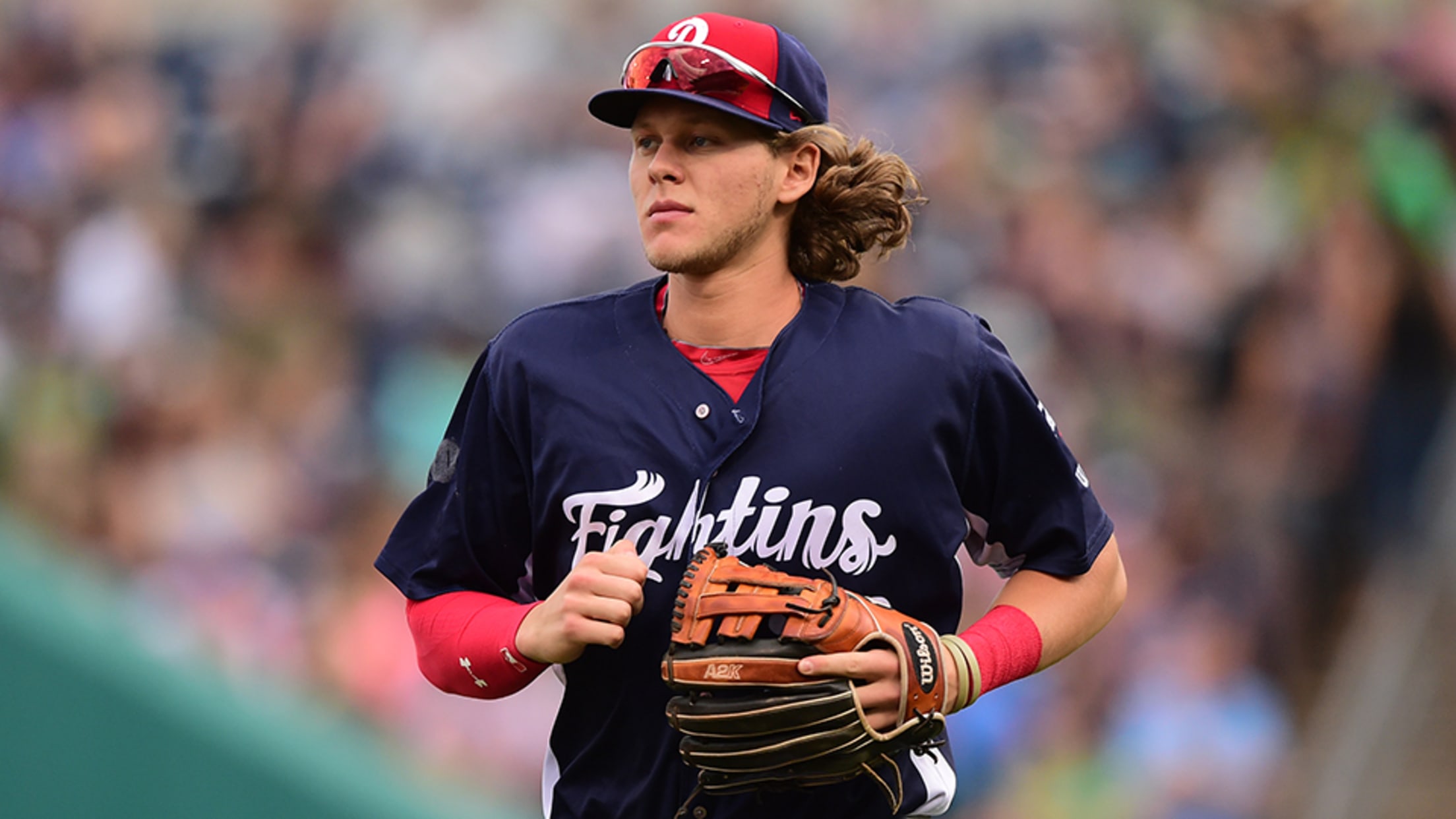 Each offseason, MiLB.com goes position by position across each system and honors the players -- regardless of age or prospect status -- who had the best seasons in their organization. Click here to locate your favorite club.The magnifying glass over the Phillies' farm system focuses on its top two prospects.
Adell, Vaughn, Waters named to U.S. roster
Prospects headed to Premier12 tournament in Olympic qualifier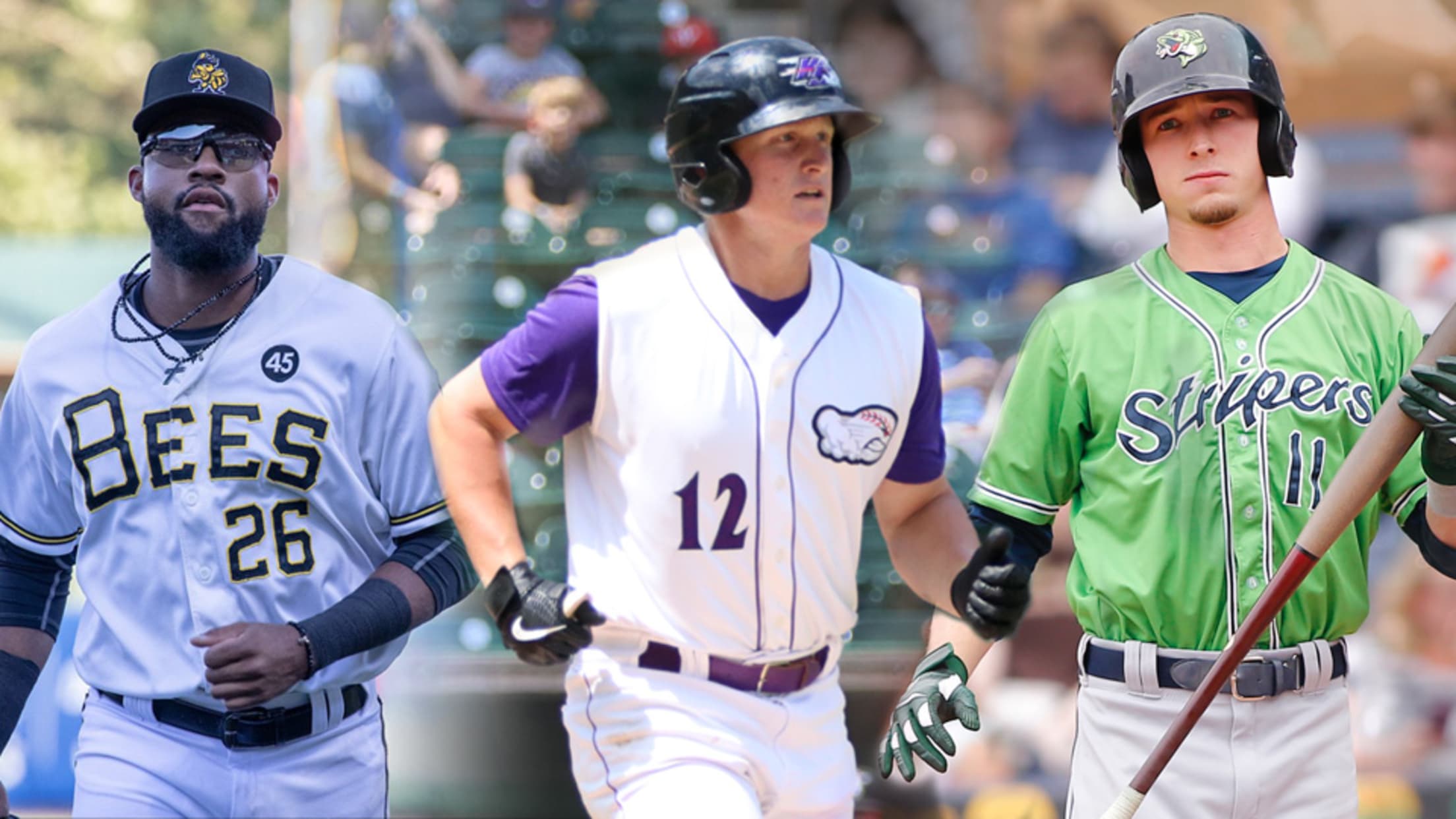 At this year's Premier12 tournament, USA Baseball will take on a distinct prospect flavor.Seven of MLB.com's Top-100 prospects, including No. 5 Jo Adell (Angels) and No. 21 Andrew Vaughn (White Sox), were named to the 28-man U.S. roster on Thursday ahead of the WBSC Premier12 tournament in Guadalajara, Mexico from
Bohm drops four hits in Scorpions' debut
Top Phillies prospect doubles, knocks in two runs, scores once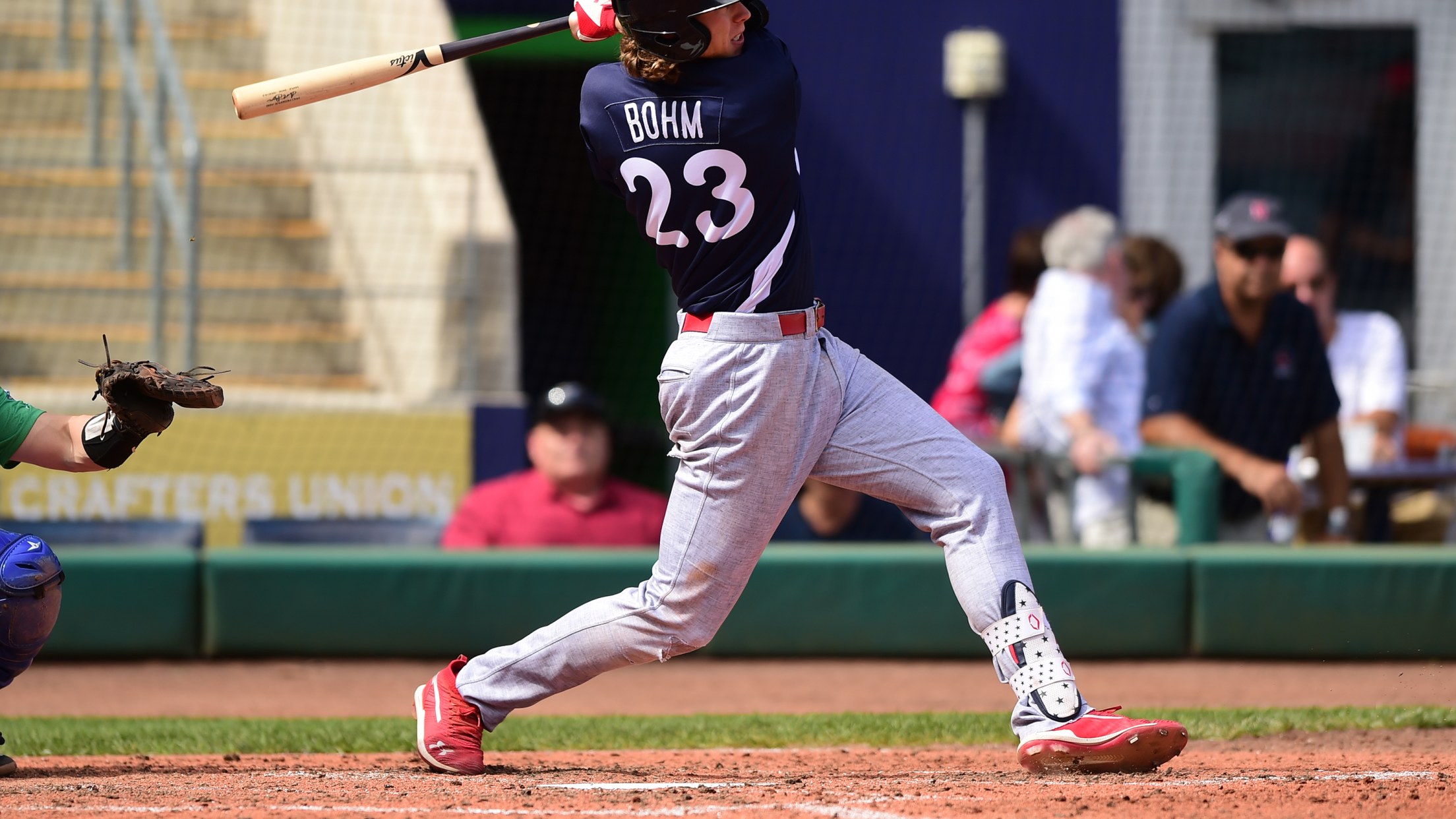 Surrounded by top-tier talent in the Arizona Fall League, it didn't take long for Alec Bohm to get into a groove.MLB.com's No. 35 overall prospect tallied four hits, including a double, as Scottsdale held off Surprise, 8-6, on Thursday night at Peoria Stadium. Bohm drove in a pair of runs
Eastern League playoff preview
Reading takes on Trenton; Harrisburg looks to end title drought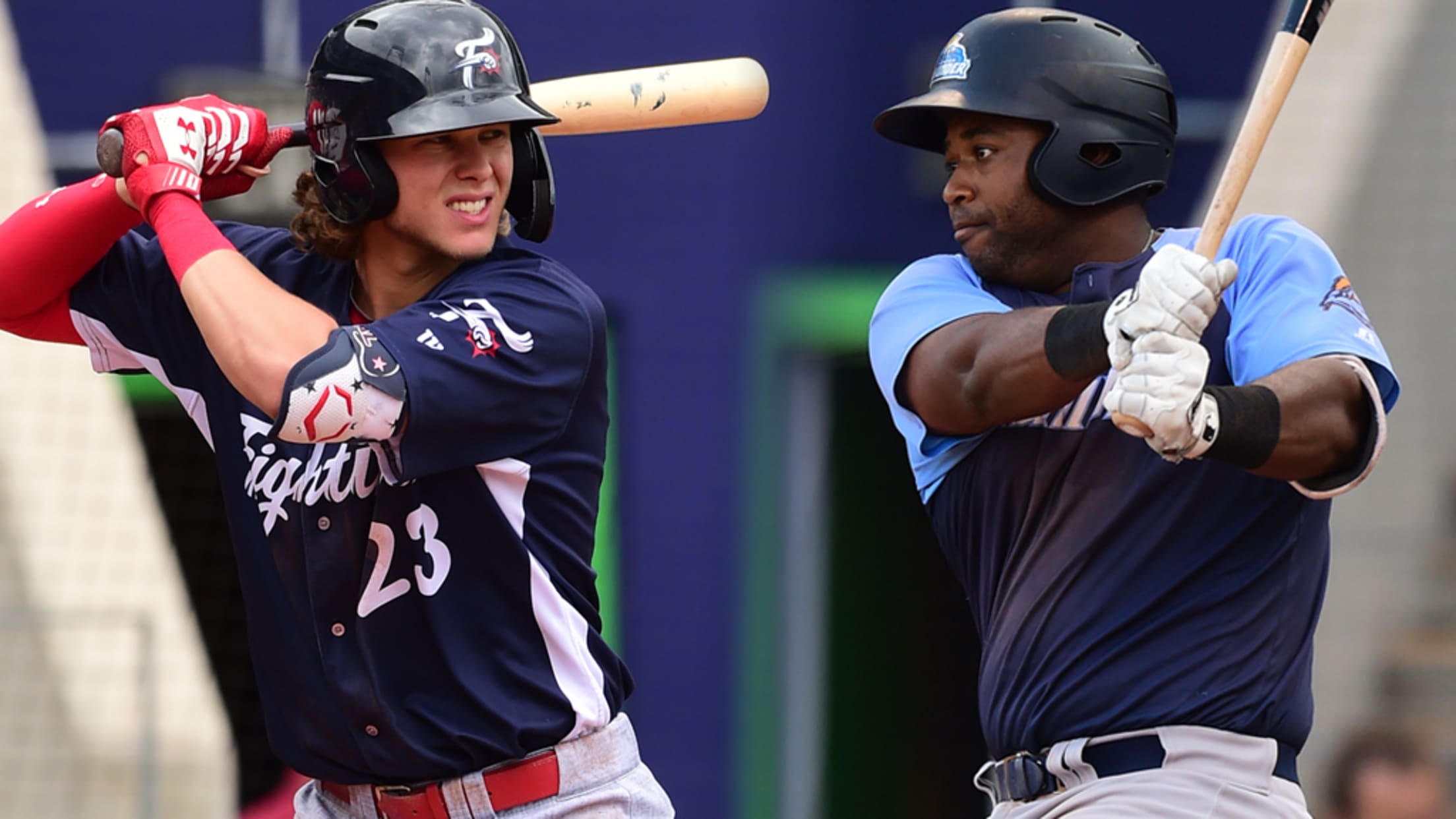 Even in the inaugural run of a split-season format, the Eastern League's playoff picture did not clear up until the final weekend of play.It was the Bowie Baysox clinching the Western Division's second-half title on the penultimate day of the regular season, edging the Erie SeaWolves, who missed out on
Adell, Lewis headline Fall League rosters
Twenty Top-100 prospects headed to Arizona for showcase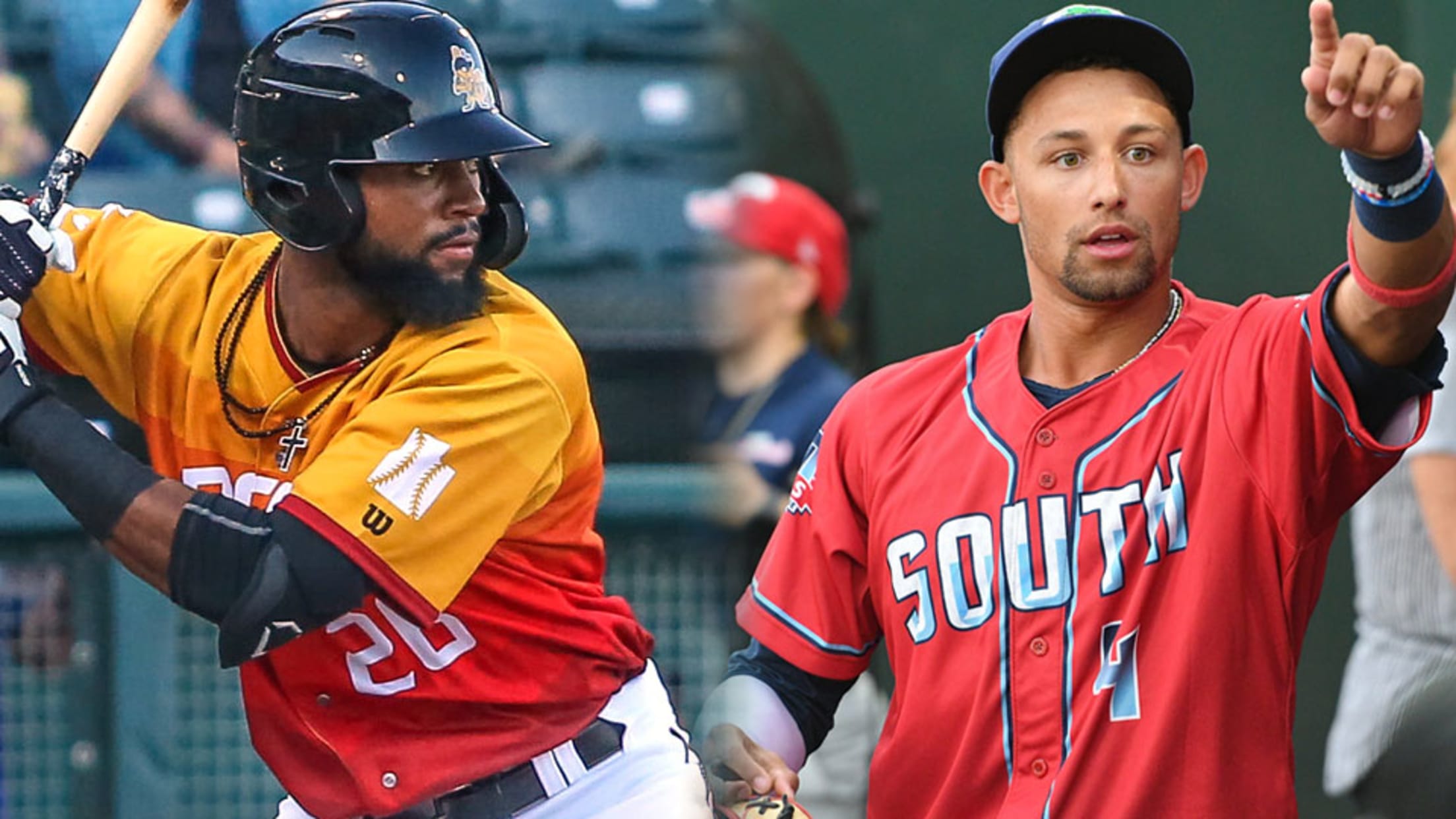 The Arizona Fall League is going to be a little different in 2019, but the talent level will be as high as ever.Angels outfielder Jo Adell (No. 4) and Twins shortstop Royce Lewis (No. 7) headline the list of 20 Top-100 prospects named to the Arizona Fall League rosters released
Bohm leaves yard twice for Fightins
Top Phillies prospect turns in first career multi-homer effort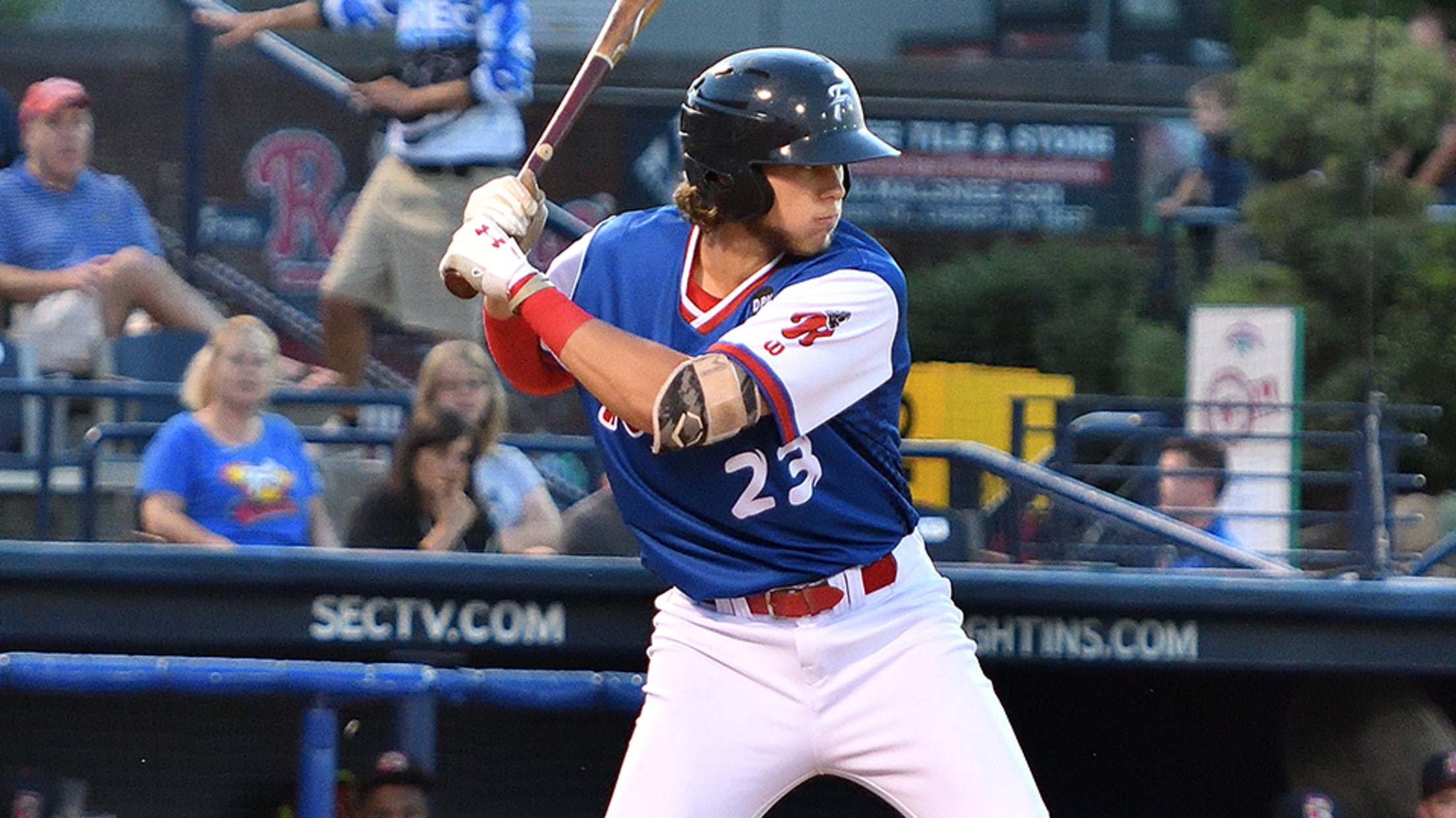 Plate discipline and power are what made Alec Bohm attractive to the Phillies leading up to last year's Draft, and the No. 3 overall pick showed why on Saturday night.The top Phillies prospect came through with the first multi-homer game of his career, providing half of Double-A Reading's offensive output
2019 Futures Game prospects ready to shine
MiLB.com writers pick their players to watch Sunday in Cleveland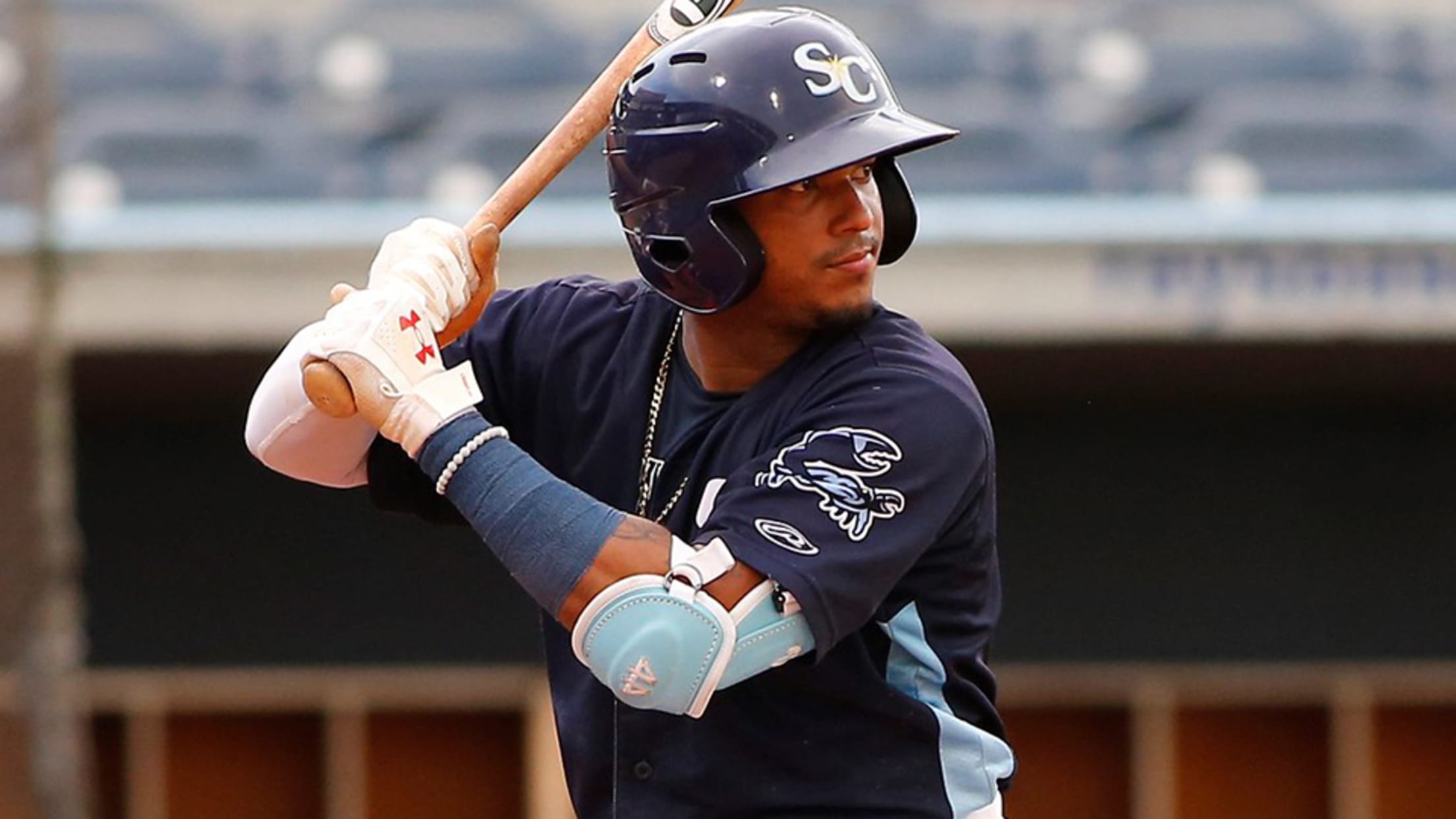 The All-Star Futures Game is Sunday at Cleveland's Progressive Field, and MiLB.com writers are excited. Below are their picks for the top players, divided by American League and National League rosters, to watch in what will surely be another exciting prospect showcase. Players are listed in order of their rank
Bohm's away ... to Double-A Reading
Top-ranked Phillies prospect hitting .342 across two leagues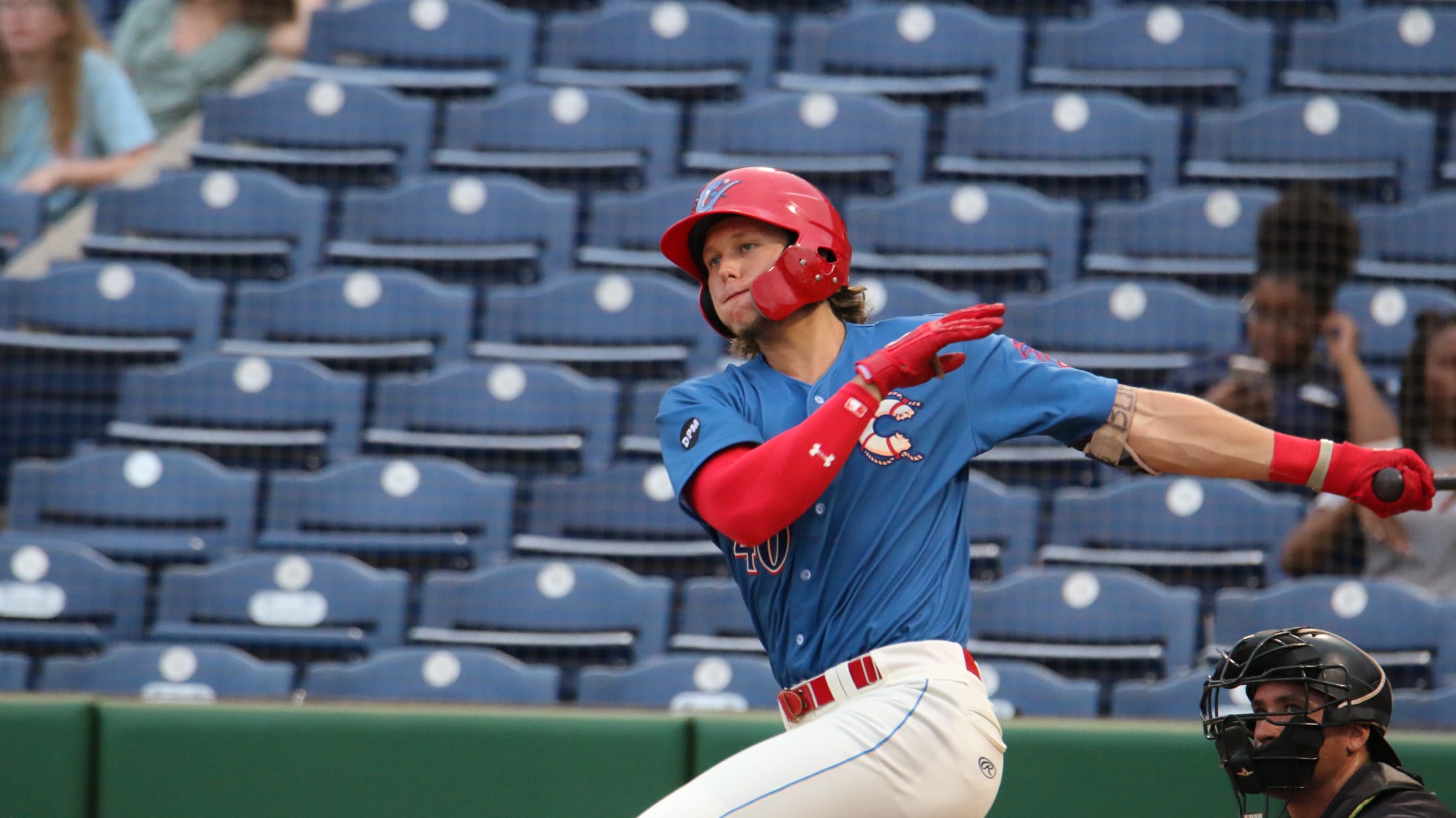 Alec Bohm is 1,073 miles closer to Philadelphia.The top-ranked Phillies prospect will join Double-A Reading on Friday, just 52 days after his most recent step up the Minor League ladder.
Bohm continues torrid start for Threshers
Top-ranked Phillies prospect posts fourth straight multi-hit effort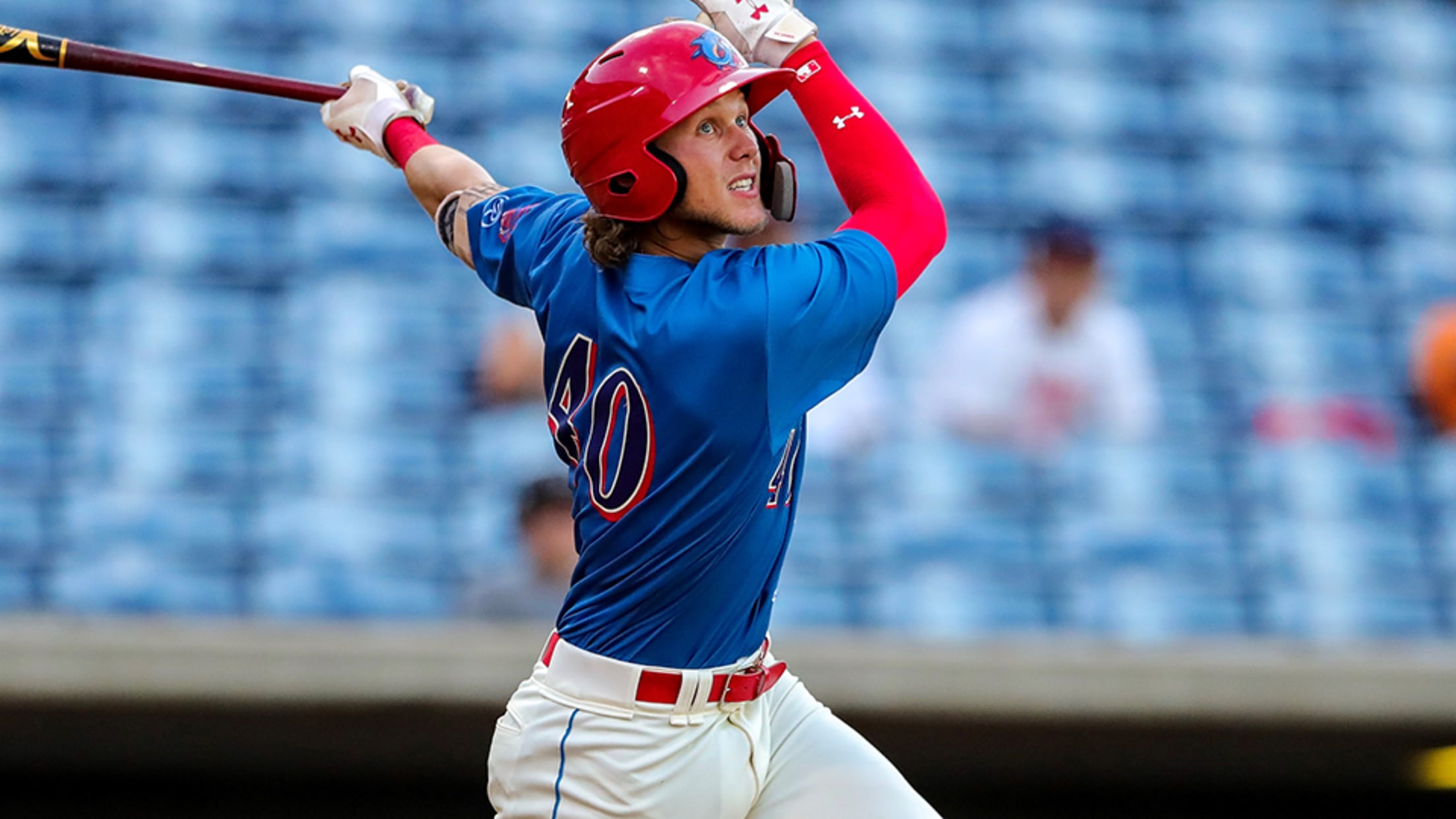 Alec Bohm is making multi-hit games look routine during his first two weeks in the Florida State League.The top Phillies prospect went 3-for-4 with a pair of doubles, an RBI and a run scored in Class A Advanced Clearwater's 6-3 win over Lakeland on Tuesday night at Spectrum Field.
Prospect Roundup: Games of May 11
Phils' Bohm hits first FSL homer; Braves' Riley keeps mashing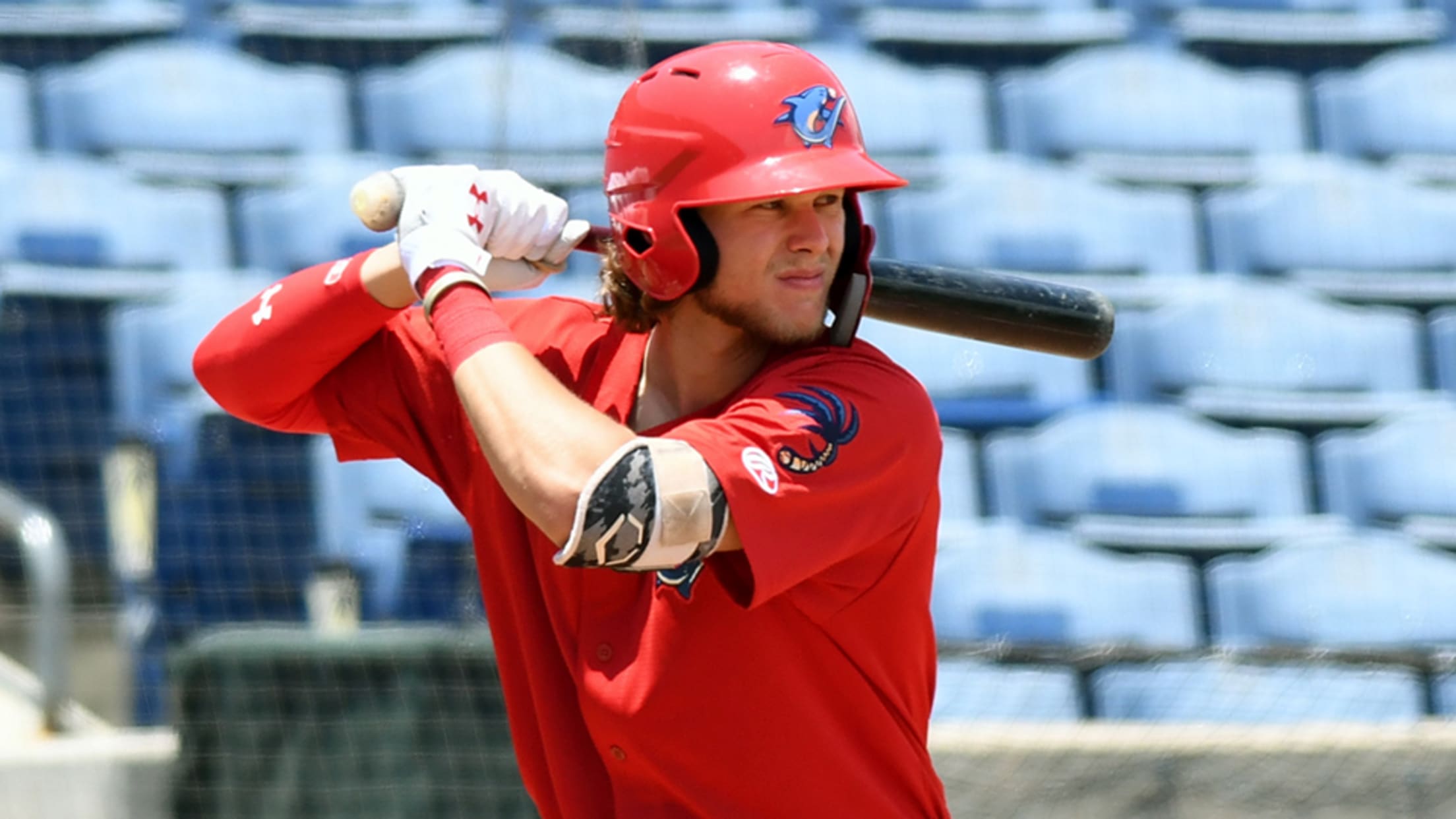 Phillies 3B Alec Bohm, Class A Advanced Clearwater: 3-for-6, HR, 2 RBIs, R -- Philadelphia sent its top prospect to the South Atlantic League at the start of the season, and he earned a promotion after 22 games. Not much has changed in terms of Bohm's production since joining Clearwater
Bohm triples, knocks in two in Threshers win
Top Phils prospect boosts average to .275 since bump to FSL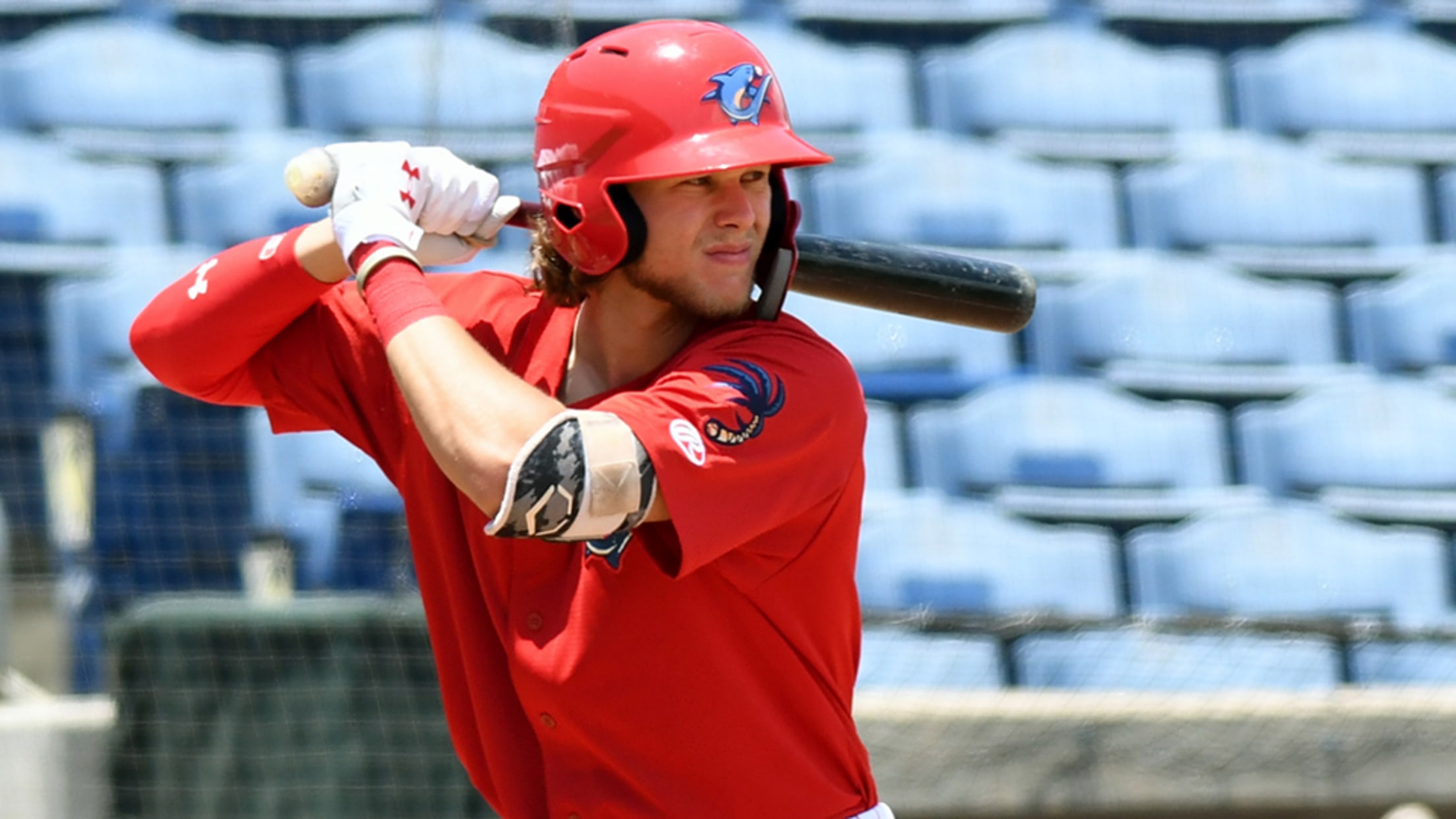 In his 10th game at the Class A Advanced Level, Alec Bohm had one of his best performances yet.The top-ranked Phillies prospect went 2-for-4 with a triple and two RBIs as Clearwater cruised to an 8-3 victory over Dunedin on Friday at Jack Russell Memorial Stadium. It was Bohm's 13th multi-hit game
Prospect Roundup: Games of April 30
Yanks' Breaux homers twice, Phils' Bohm delivers in FSL debut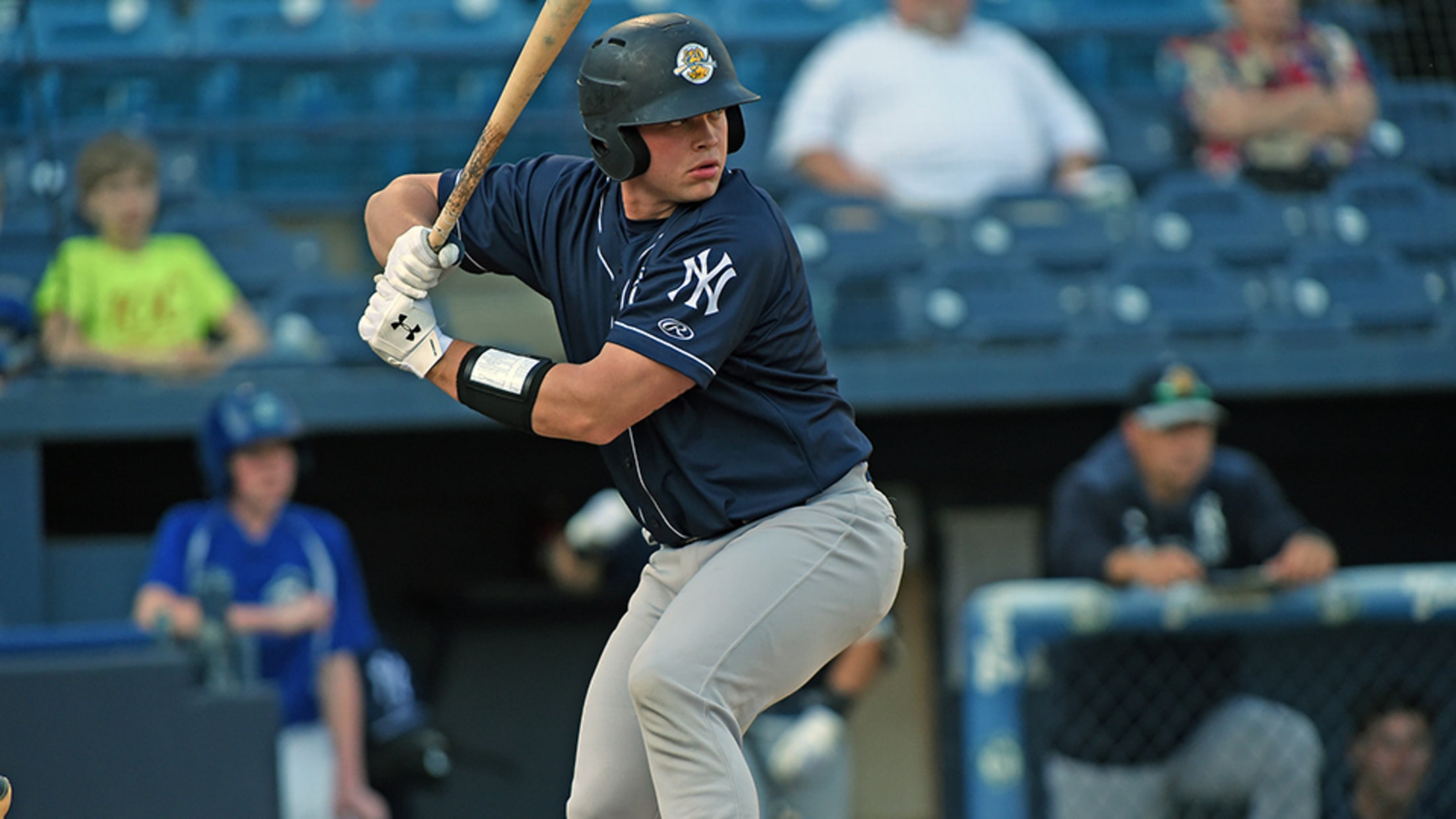 Yankees C Josh Breaux, Class A Charleston: 3-for-5, 2 HRs, 4 RBIs -- New York's No. 15 prospect continued his five-game hit streak with a bang, notching the first multi-homer game of his professional career. In the first inning, Breaux blasted a two-run dinger before belting a leadoff solo shot in
Phillies promote Bohm to Clearwater
Top prospect posted 1.036 OPS in 22 games with Lakewood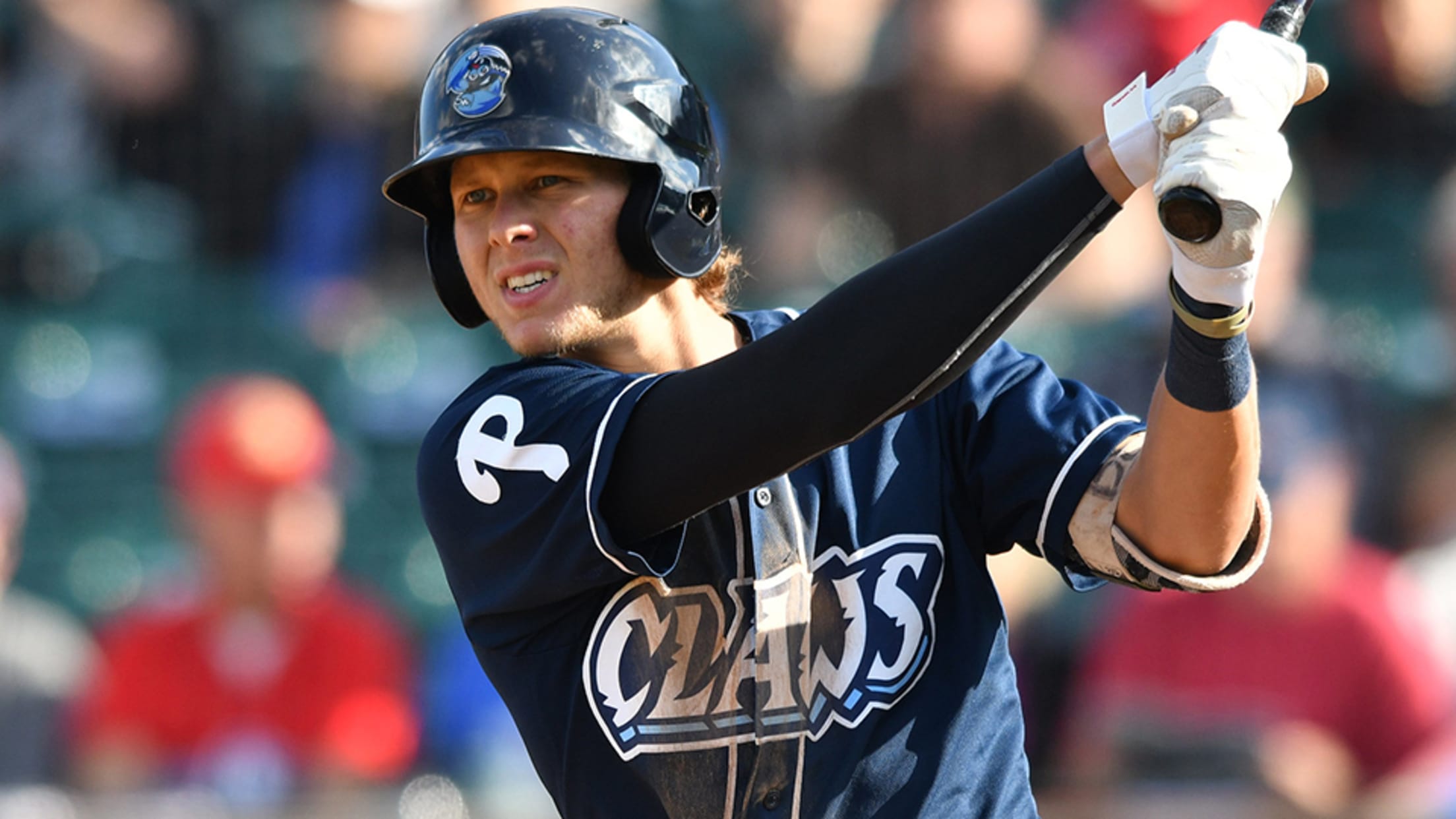 Alec Bohm always seemed like a candidate to rise quickly up the Minor League ladder after receiving his initial assignment to Class A Lakewood. That move finally came on the final day of April.The Phillies officially promoted their top prospect -- and last year's No. 3 pick in the Draft