Three Members of Round Rock Express Promoted to Texas Rangers
Express LHP Hyeon-Jong Yang, INF Ryan Dorow and OF Leody Taveras Join Rangers on Tuesday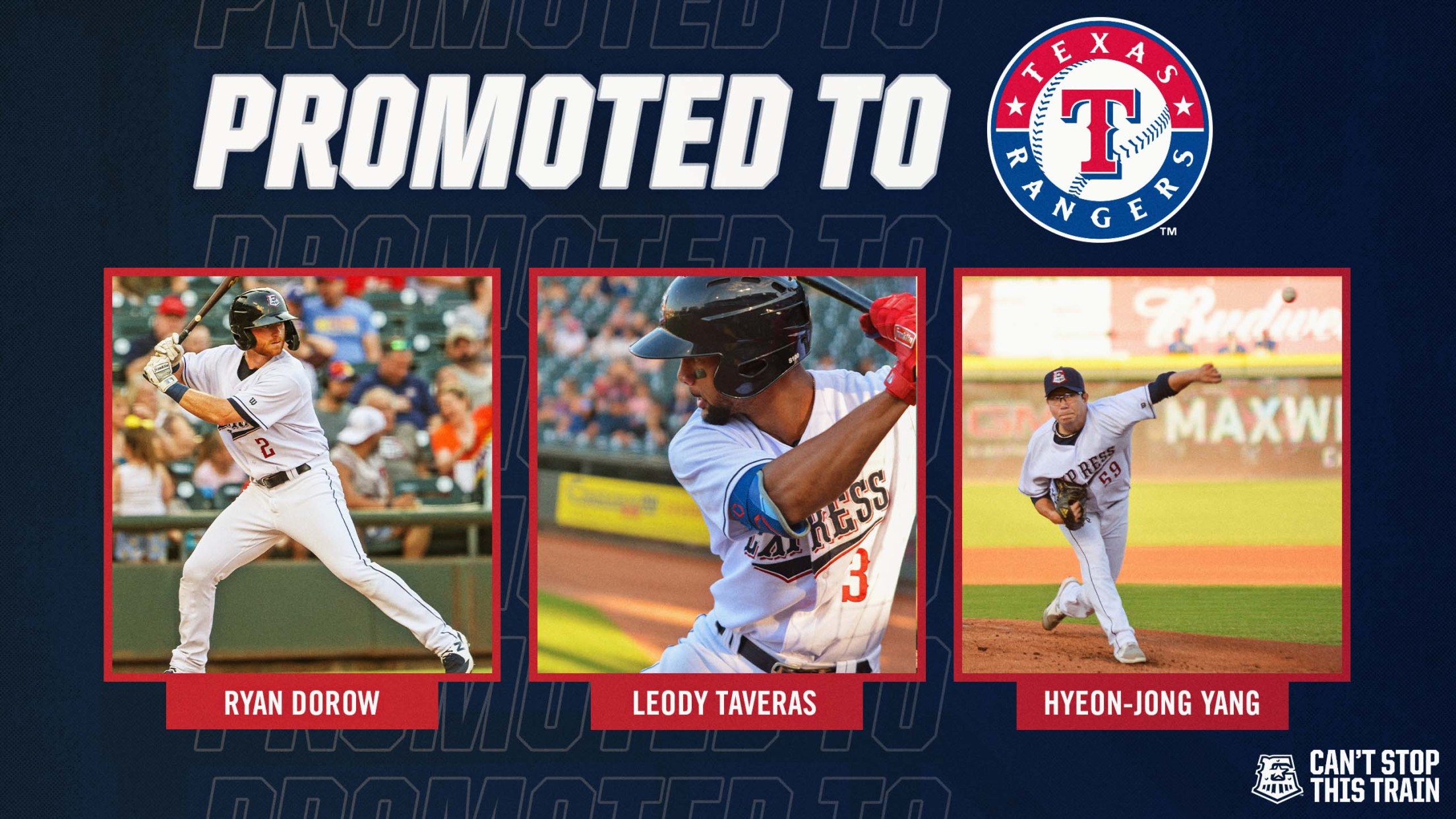 ROUND ROCK, Texas – Three members of the Round Rock Express were promoted to the Texas Rangers on Tuesday afternoon! Express LHP Hyeon-Jong Yang, INF Ryan Dorow and OF Leody Taveras all received promotions to the Rangers. Dorow is seeking his major league debut in his first career promotion to
Express Hang Tight, But Ultimately Fall 5-4 to Dodgers
Tuesday Night's Contest Saw Three Ties as Oklahoma City Claimed Win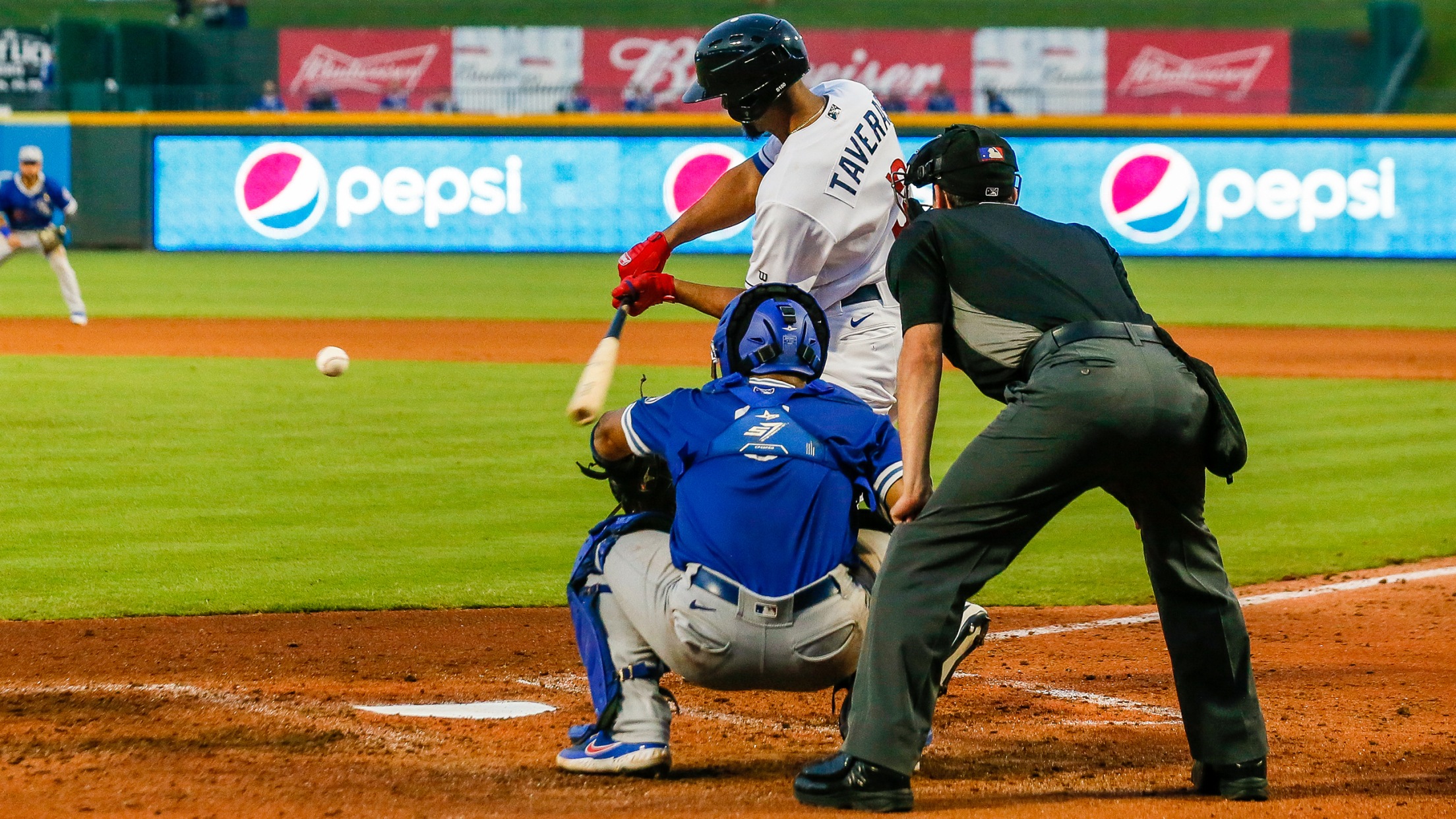 OKLAHOMA CITY – The Round Rock Express (42-47) fell to the Oklahoma City Dodgers (48-41) by a slim 5-4 final in a back-and-forth contest that saw three ties on Tuesday night at Chickasaw Bricktown Ballpark. The Dodgers' series-finale victory helped them claim a 4-1 series win. Round Rock reliever RHP
Express Clobber Chihuahuas 16-7 in High-Flying Series Opener
CF Leody Taveras Leads Round Rock's Offensive Explosion in Win over El Paso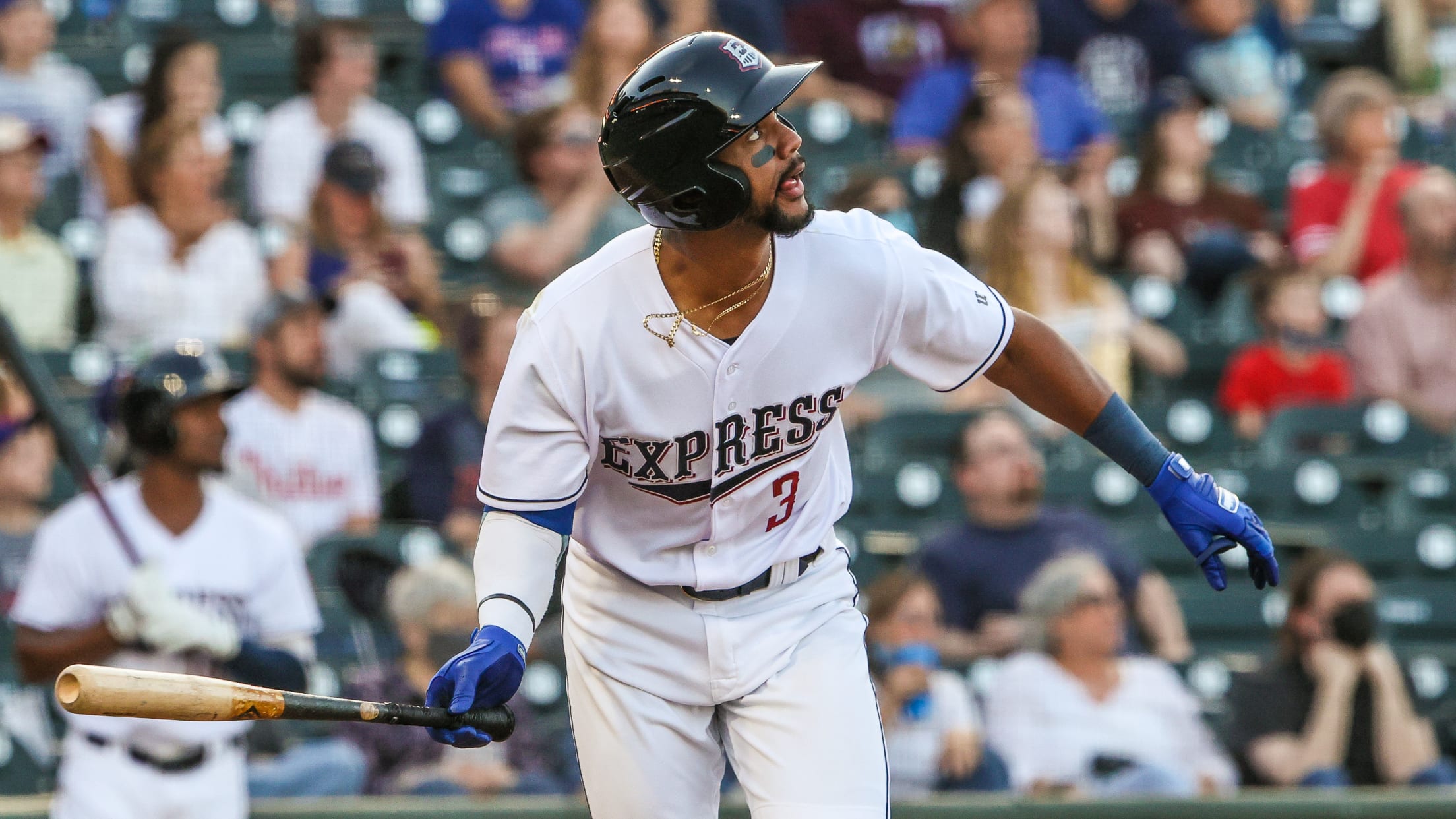 EL PASO, Texas – The Round Rock Express (25-18) collected a wild 16-7 victory over the El Paso Chihuahuas (18-24) in Thursday night's series opener at Southwest University Park, continuing a trend of recent thrillers between the two East Division foes. E-Train CR Leody Taveras finished the game 4-6 with
State of the System: Texas Rangers
Huff, Taveras among those with valuable big league time in 2020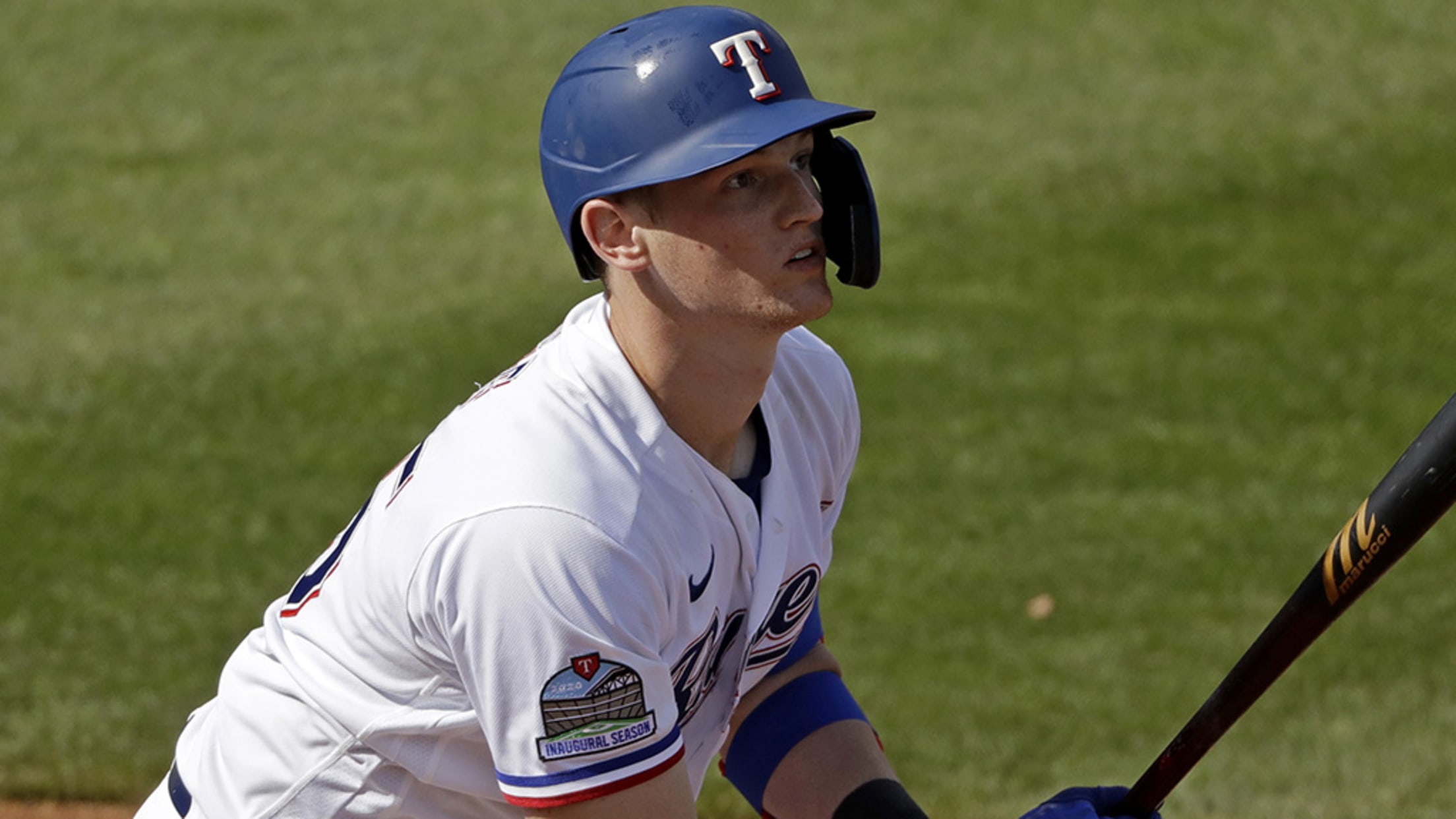 Starting in October and running through the end of the year, MiLB.com's new State of the System series evaluates the strengths and weaknesses of each Major League organization, highlights prospects who've made the biggest strides in 2020 and offers a peek at 2021. The Rangers opened up Globe Life Park
Prospects in the Rangers' 2020 player pool
Jung, Huff lead talented contingent of prospects hoping for a shot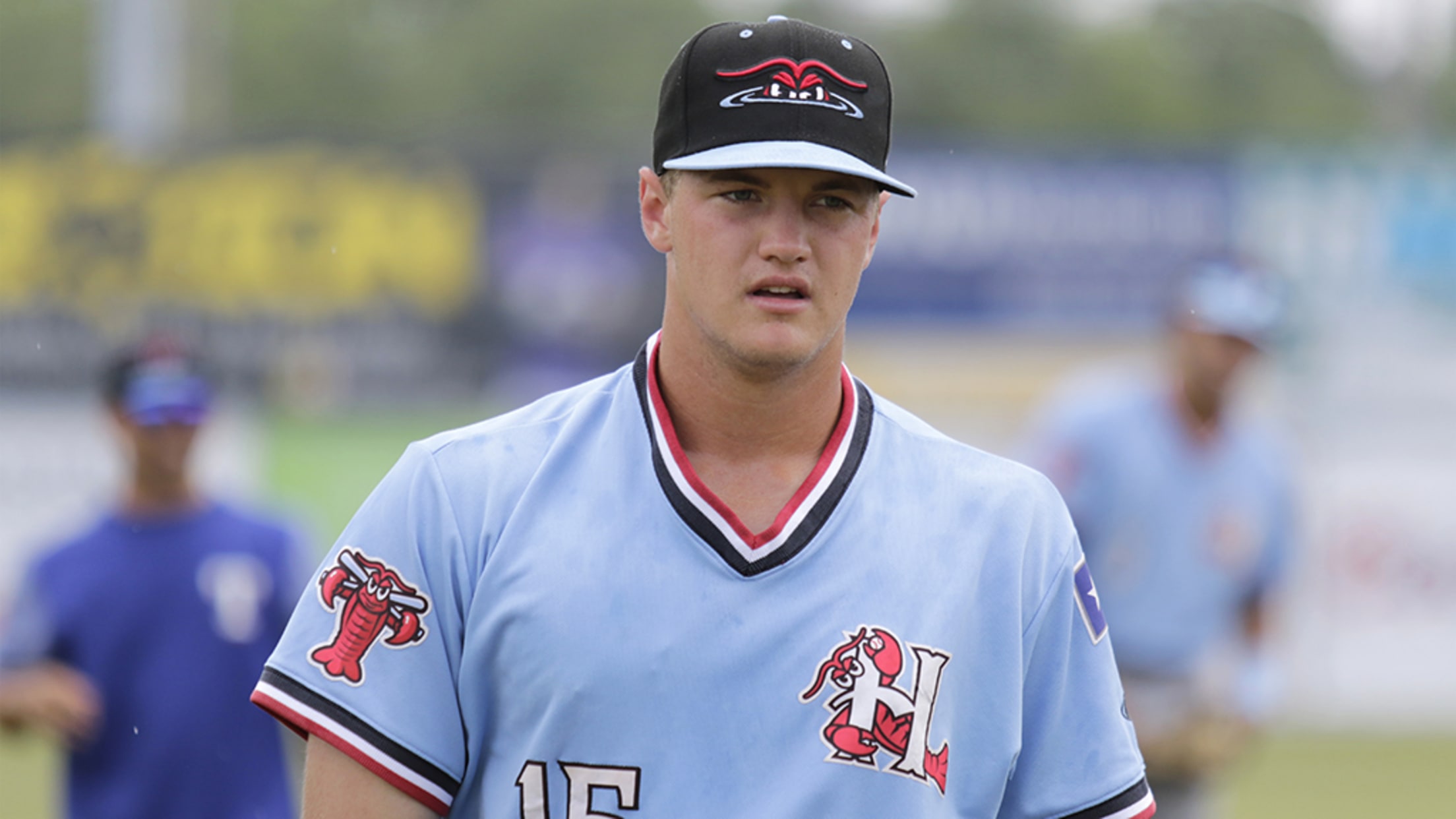 As part of the new rules for the 2020 Major League season, each of the 30 organizations will maintain a 60-man player pool for the duration of the campaign. Some members of the player pool will feature on the active Major League roster while others will work out at an
Huff, Bahr headline Rangers prospects
Farm system provides promise for organization's future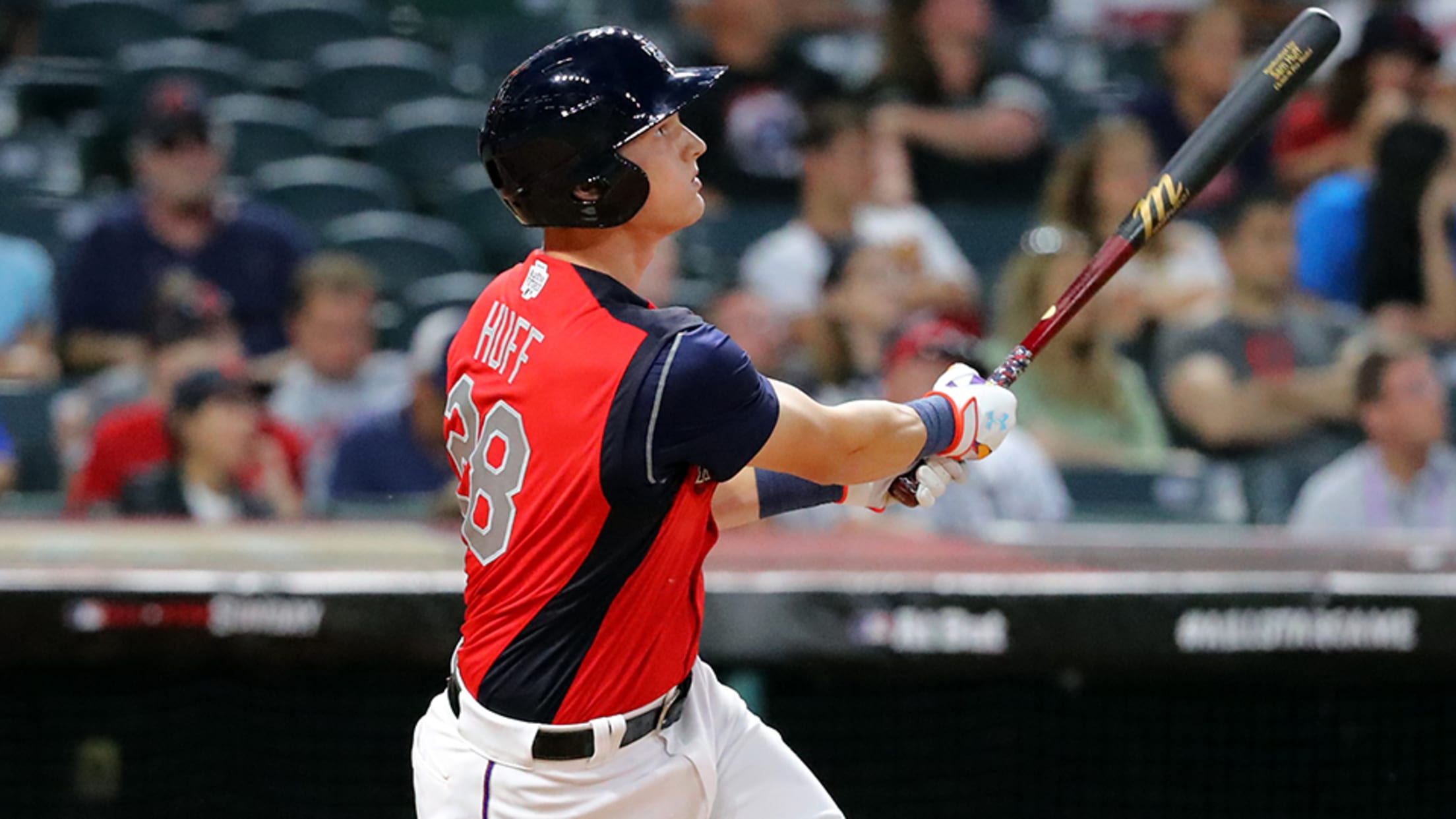 Each offseason, MiLB.com goes position by position across each system and honors the players -- regardless of age or prospect status -- who had the best seasons in their organization. Click here to locate your favorite club.Next year is going to be a big one for the Texas Rangers. Brand new Globe
Taveras collects second-consecutive walk-off in 4-3 win
Massive crowd of 11,582 on hand for State Fair Night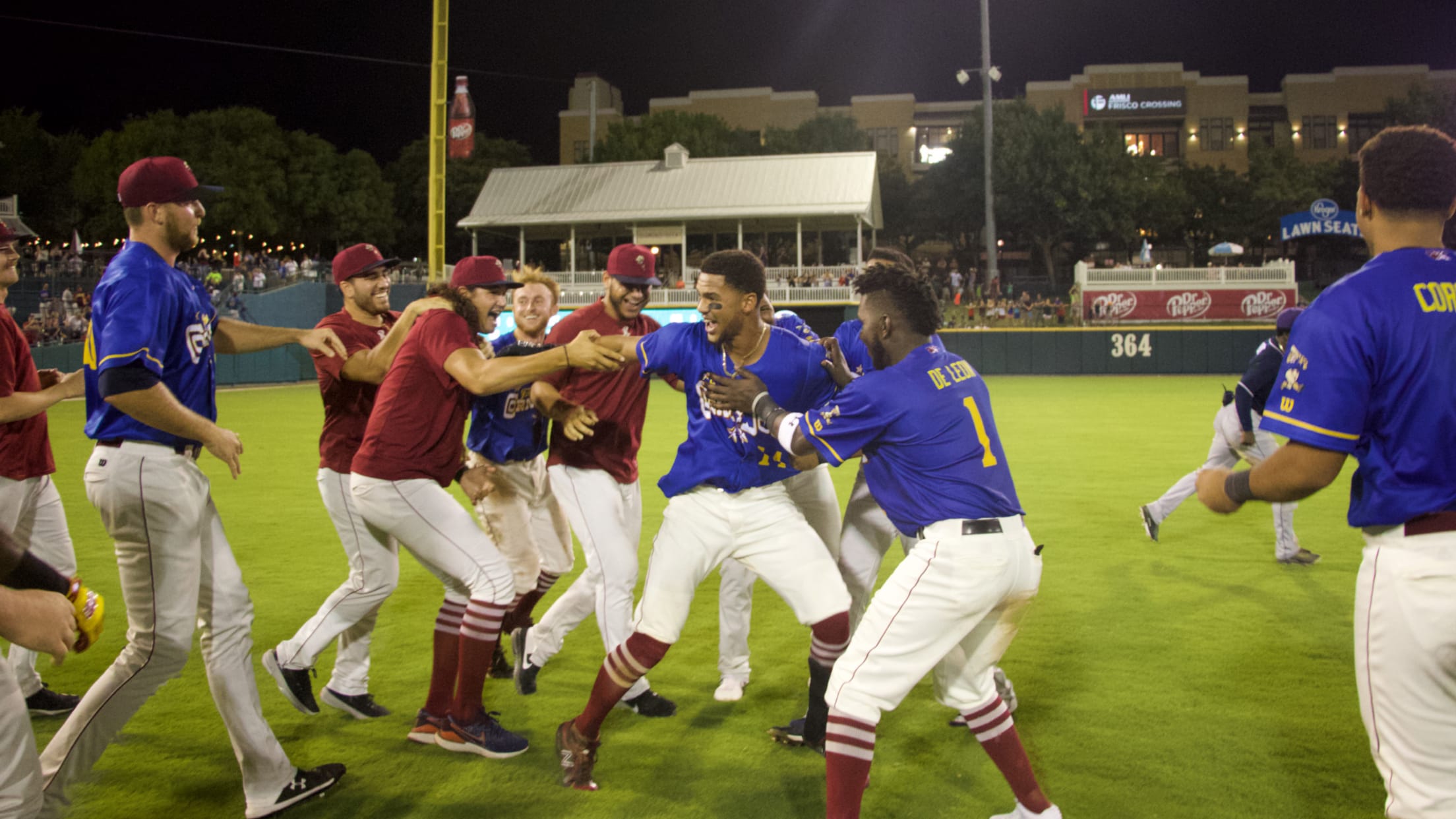 FRISCO, Texas (Aug. 24, 2019) - For the second night in a row, Leody Taveras delivered a walk-off knock in the bottom of the 10th, carrying Frisco to a 4-3, 10-inning win over Northwest Arkansas before a crowd of 11,852 at Dr Pepper Ballpark.SYNOPSIS* Taveras singled home the winning run with
Taveras send Riders to walk-off win
Frisco defeats NW Arkansas 1-0 in 10 innings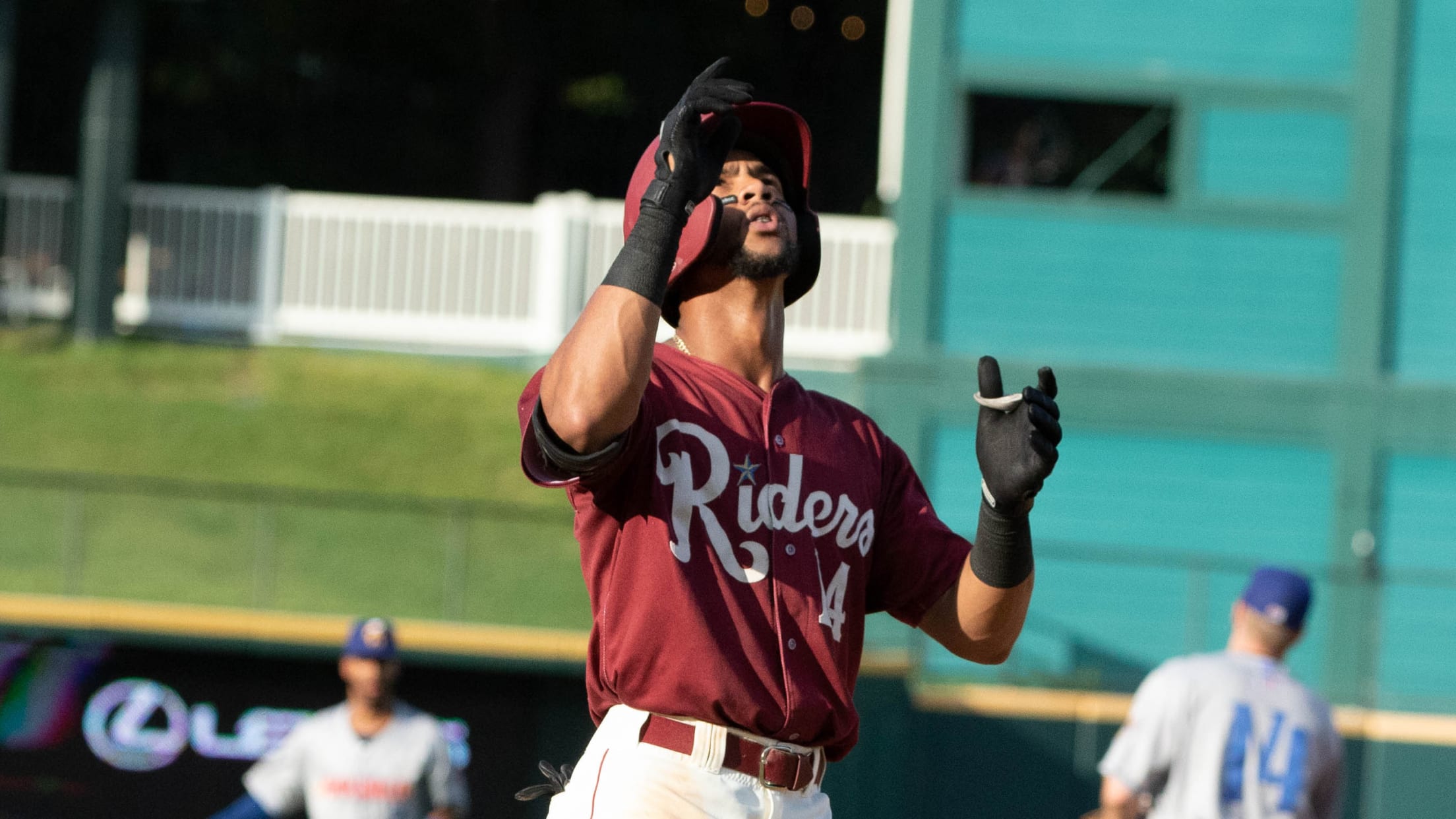 FRISCO, Texas (Aug. 23, 2019) - Leody Taveras hit a walk-off double in the bottom of the 10th, carrying the Riders to a 1-0 win over Northwest Arkansas Friday night.SYNOPSIS* Taveras delivered the decisive hit with two outs in the 10th, plating the game's only run.* Four Riders pitchers - Edinson
Quality start from Phillips leads Riders to second straight win
Taveras collects four hits in second Double-A game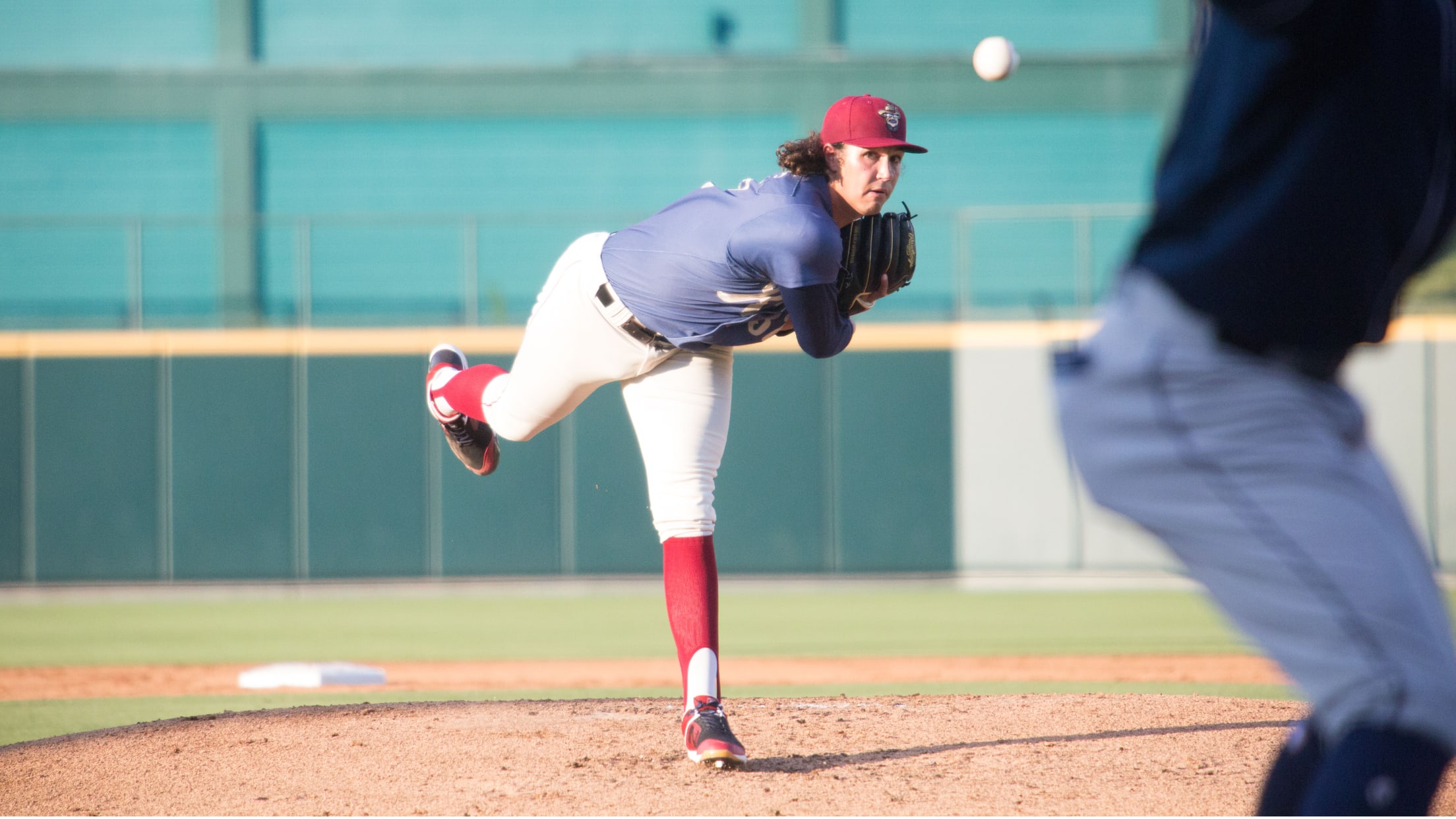 SPRINGDALE, Ark. (June 21, 2019) - Tyler Phillips tossed six innings of two-run ball and four Riders hitters collected multi-hit games as the offense exploded for 15 hits in Friday's 6-3 win over Northwest Arkansas. SYNOPSIS* Phillips allowed just four hits and walked one over six innings, picking up his first
RoughRiders' Taveras finding his stroke
Rangers No. 6 prospect goes 4-for-5 in second Double-A game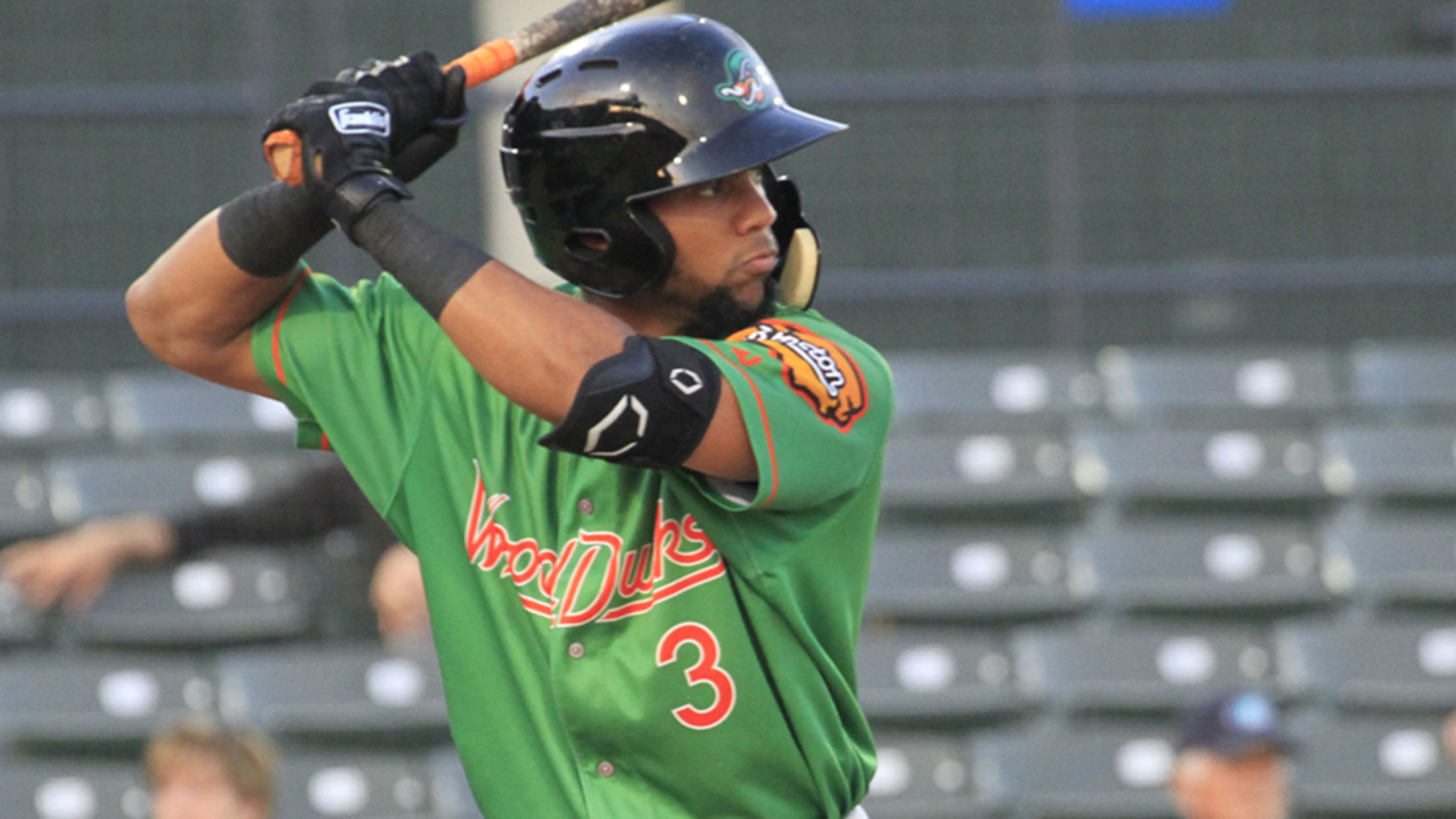 Leody Taveras has proven to be a quick study.The sixth-ranked Rangers prospect went 4-for-5 with a double and a run scored in his second Texas League game as Double-A Frisco topped Northwest Arkansas, 6-4, on Friday night at Arvest Ballpark.
Wood Ducks' Taveras stays sizzling in box
Rangers No. 6 prospect records four hits, hikes average to .327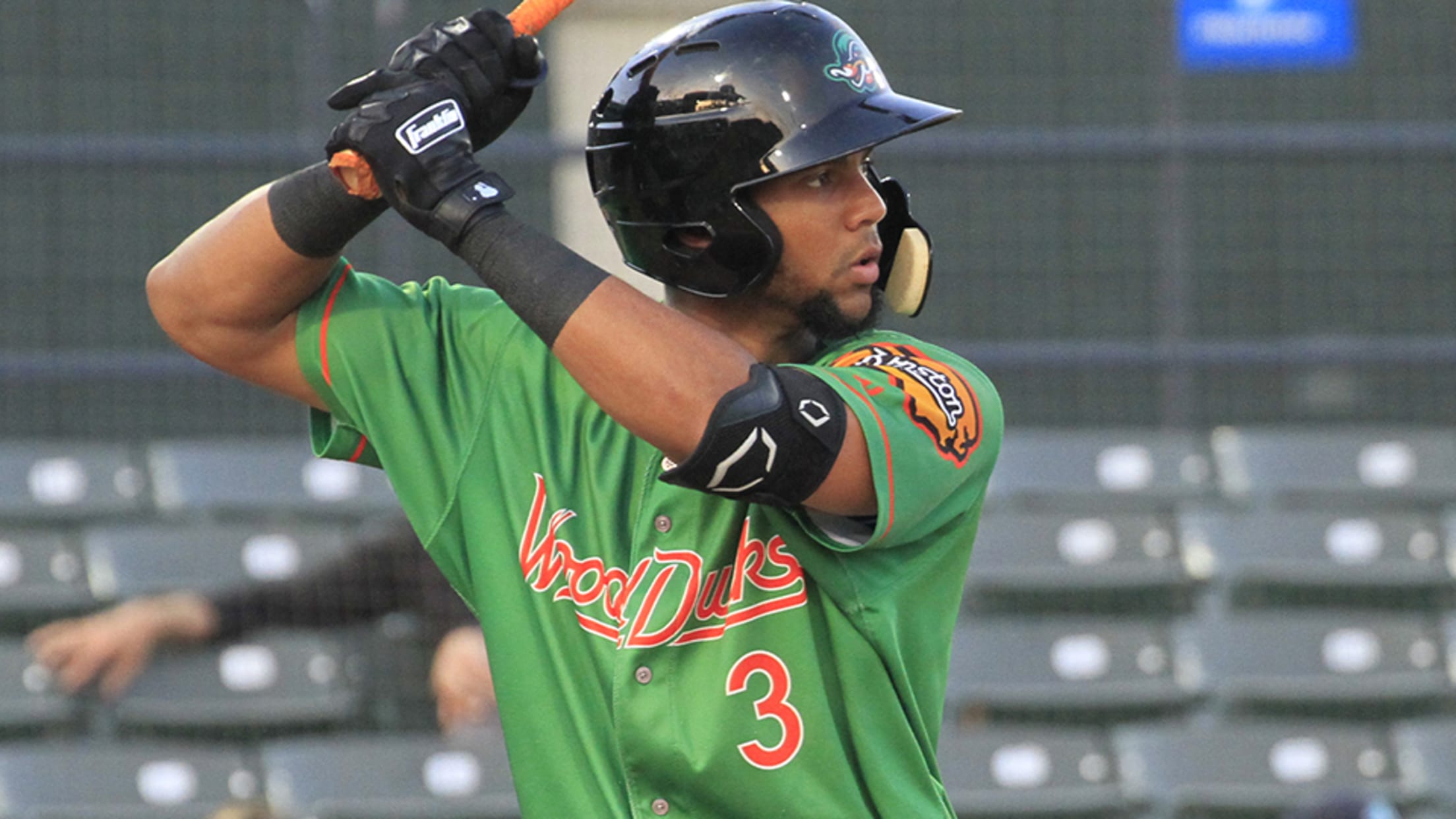 There's no doubt the Rangers would have liked to see more production from Leody Taveras with Class A Advanced Down East last year. But the past is the past, and he's doing his most to make up for it. The Rangers' sixth-ranked prospect went 4-for-5 with a triple and two runs scored
Toolshed: Top prospects getting early jumps
Robert, Taveras among those putting 2018 struggles in the past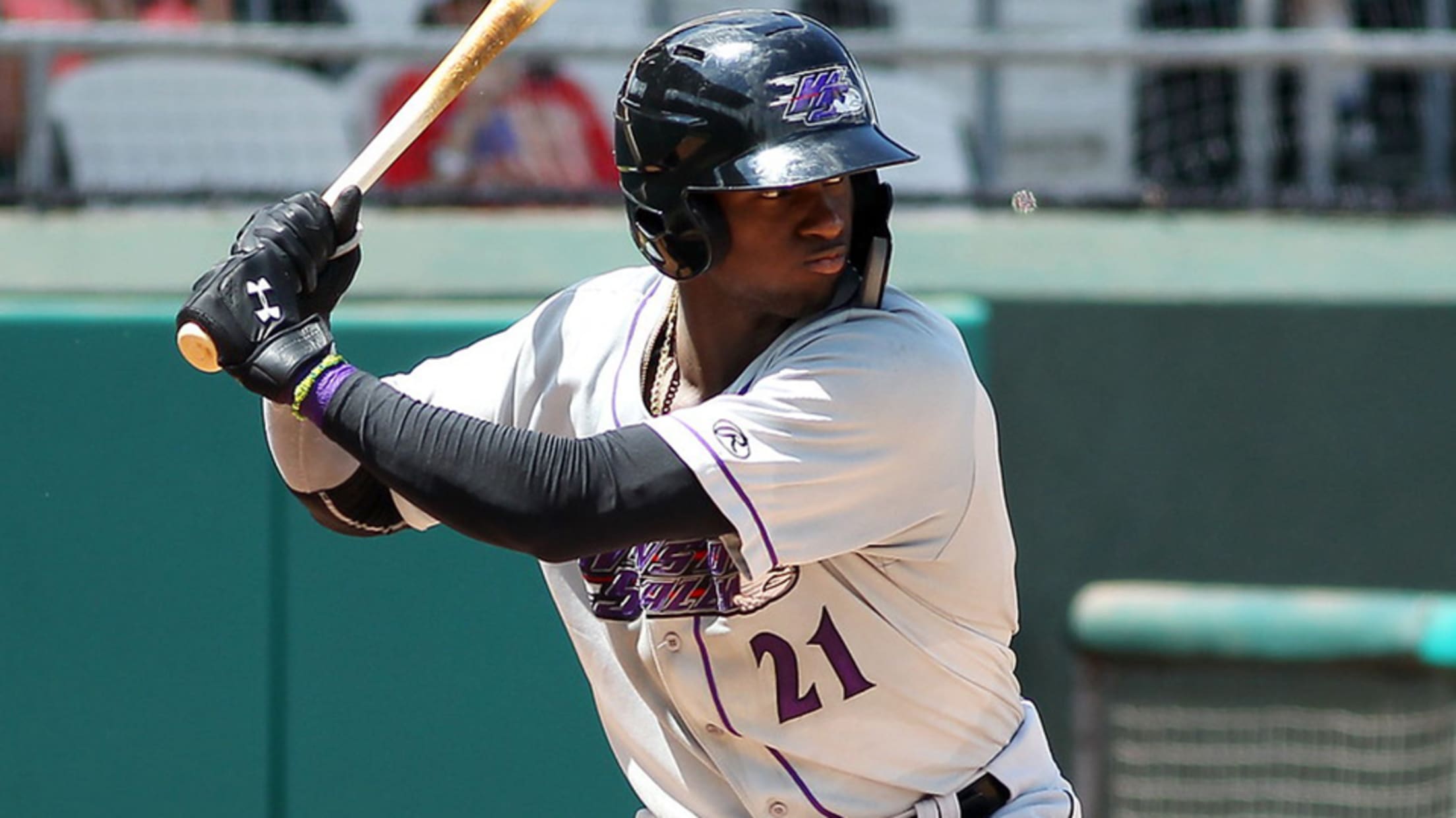 Speaking after his perfect game bid for Double-A Harrisburg on Wednesday, No. 4 Nationals prospectWil Crowe provided a revealing sentiment about how the first week of the Minor League season feels to some players. "After the first one, it was good to have that one out of the way," he said.
Prospect Roundup: Games of April 4
Rangers' Taveras goes 4-for-4; Tribe's Jones rakes for Hillcats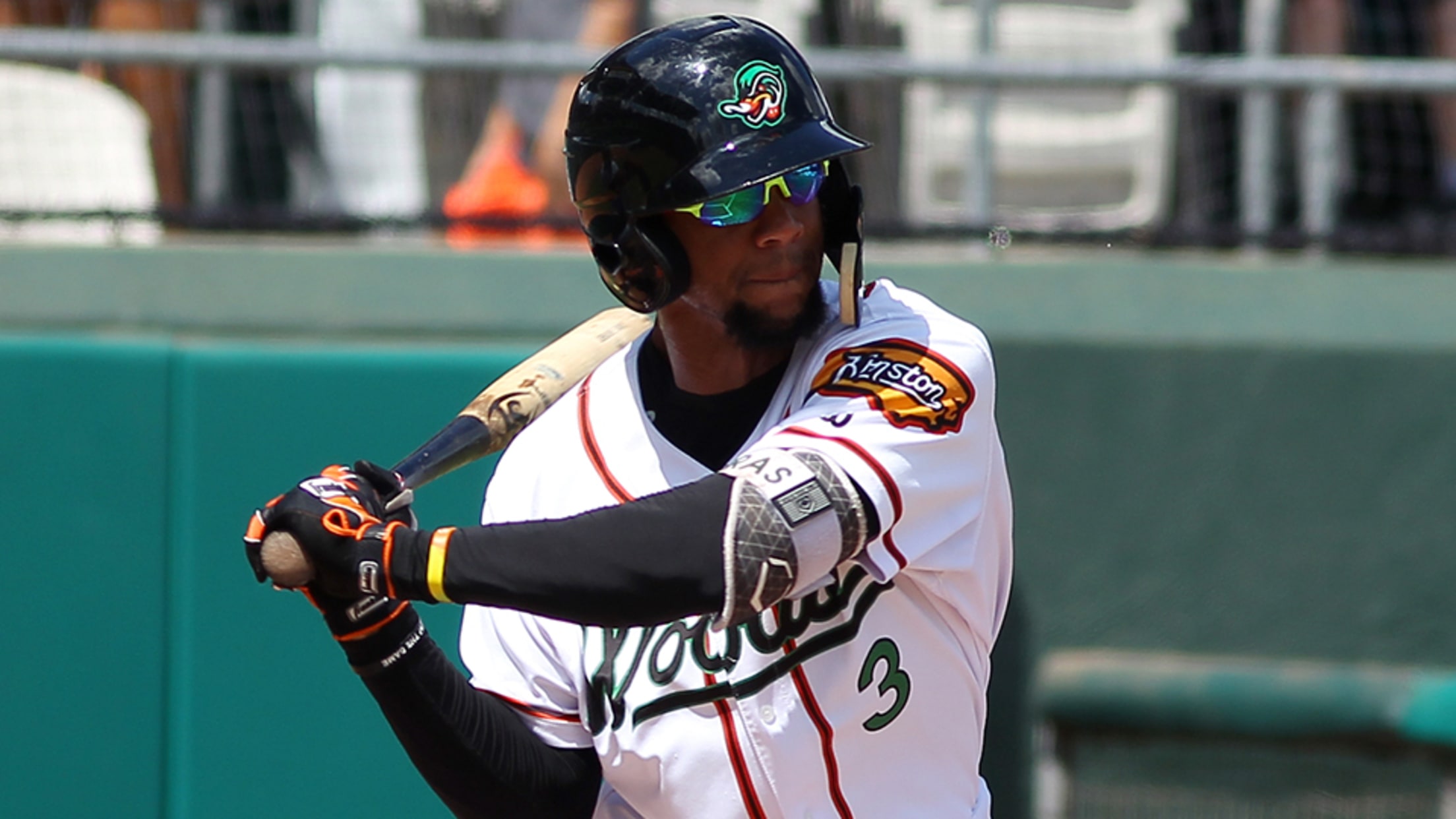 Rangers OF Leody Taveras, Class A Advanced Down East: 4-for-4, 1 2B, 1 3B, 4 RBIs, 1R, 1 SB -- Repeating the Carolina League to start the season, Taveras should have an advantage -- if not, at least a better idea -- of what to expect on the circuit. And
Rangers Prospect Primer: Rebuild in swing
Crouse grows, Taveras resets, Martinez climbs, Palumbo healthy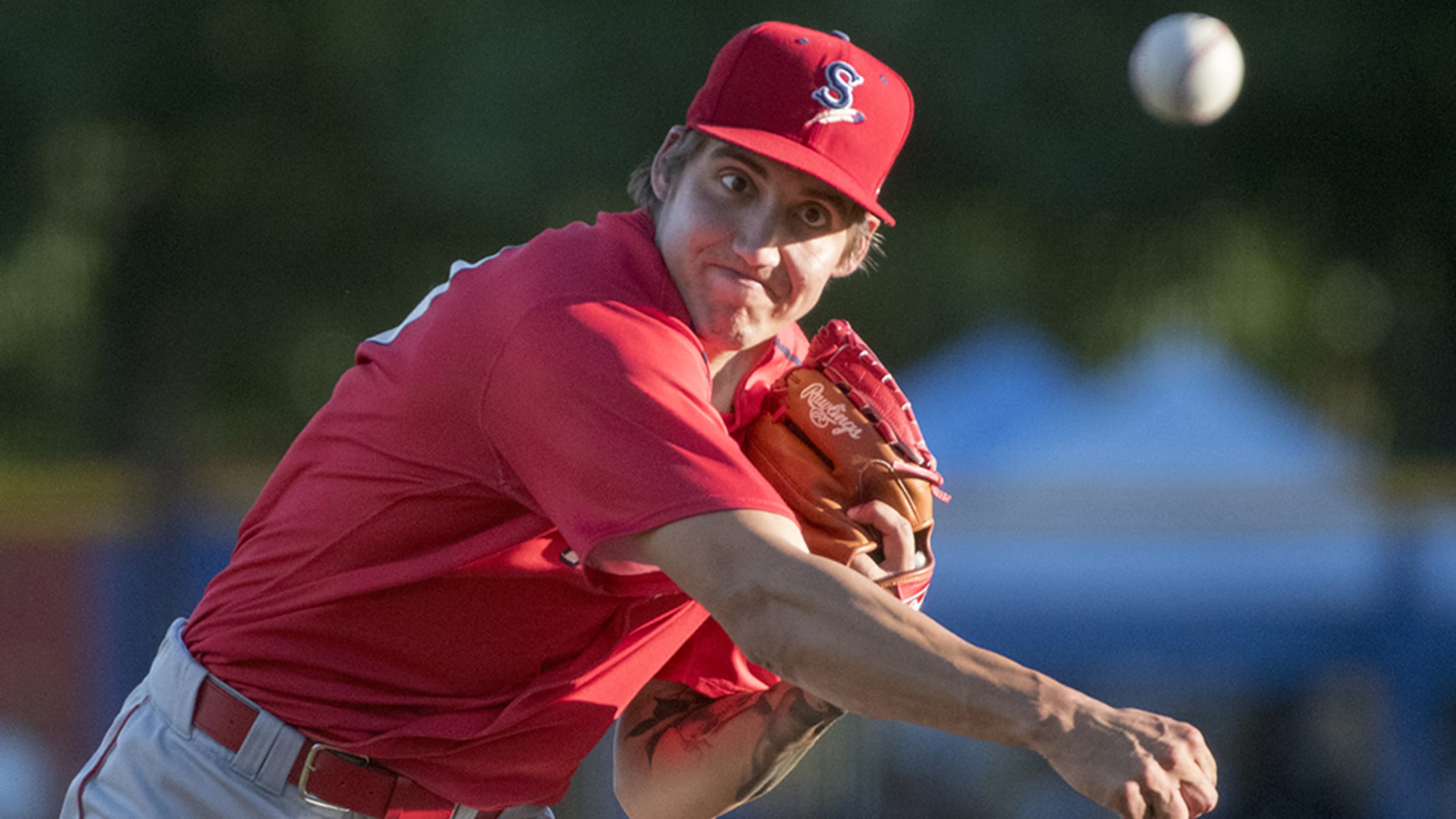 Some players are on the verge of stardom, others are entering a crucial phase of their development and still others are getting their first tastes of full-season ball. With the 2019 season approaching, MiLB.com takes a look at the most intriguing prospects from each MLB organization.Shining star: Hans Crouse, RHP A
Rangers have strength in foundation
Taveras, Thompson lead prospects showing off at lower levels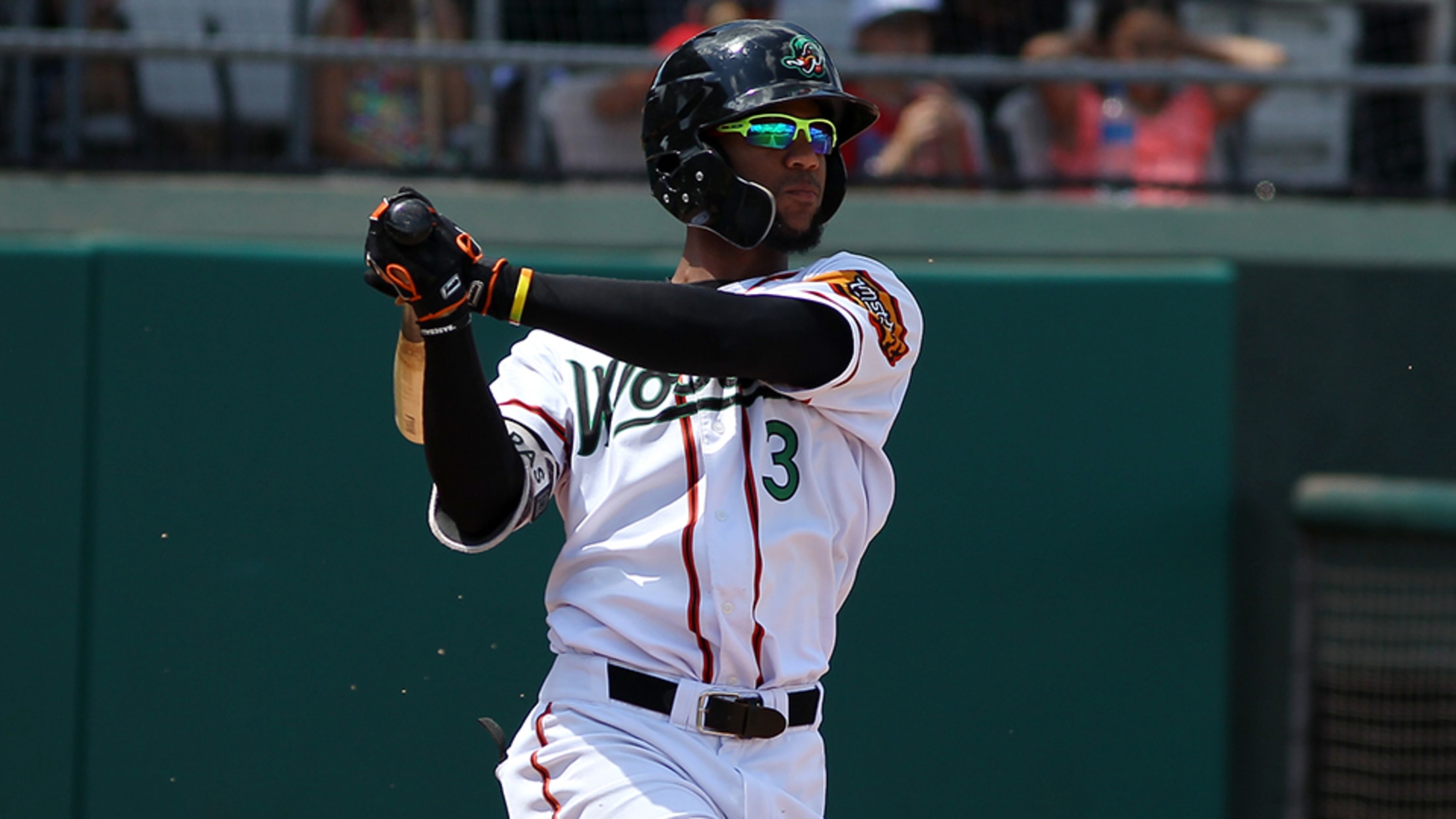 Each offseason, MiLB.com goes position by position across each system and honors the players -- regardless of age or prospect status -- who had the best seasons in their organization. Click here to locate your favorite club.Just two years removed from a 95-win season, the Rangers have finished under .500 in consecutive
Wood Ducks Record Sixth Shutout Win of the Season
Jason Bahr earns his first win as a member of the Rangers organization in the victory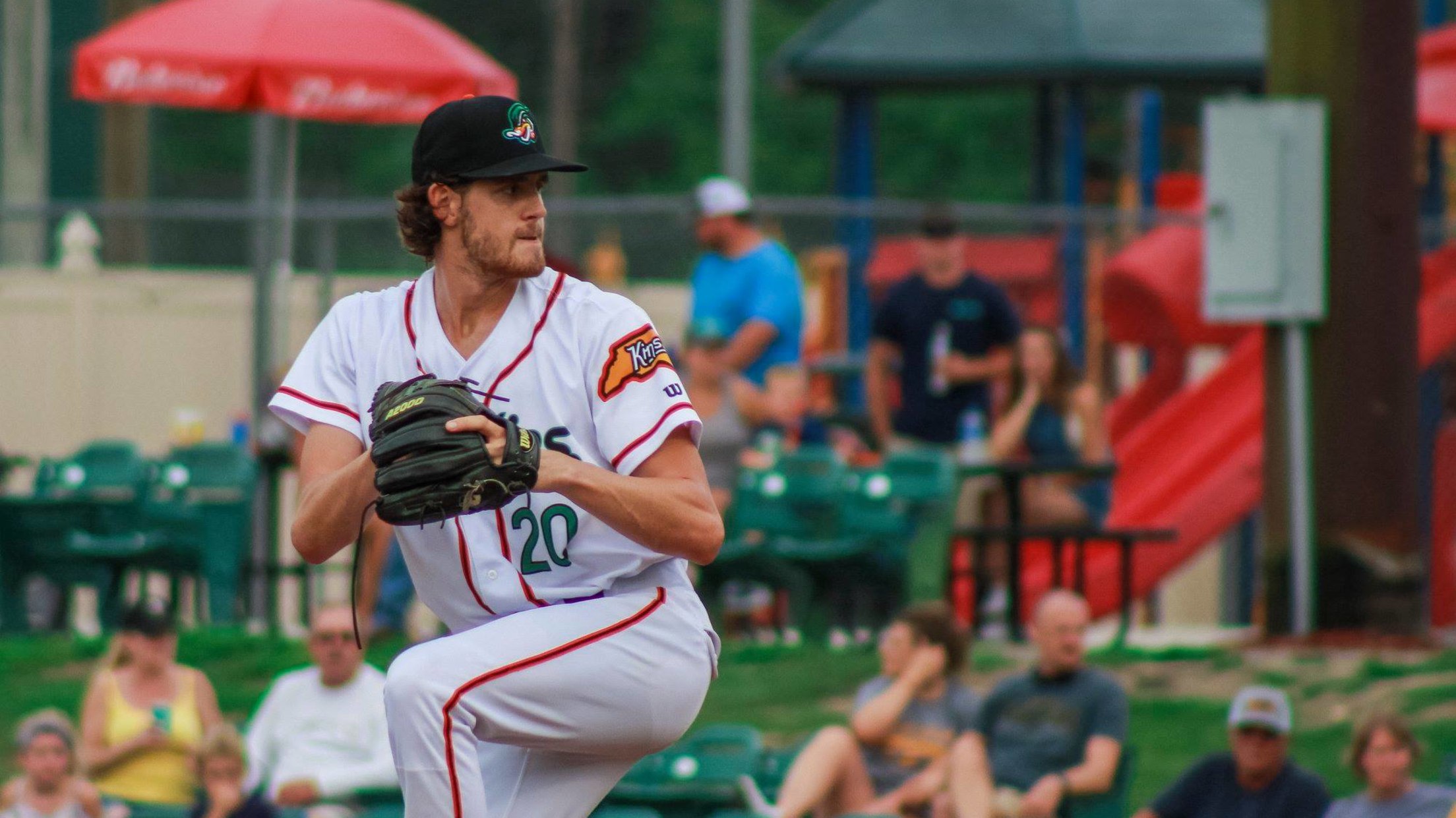 SALEM, VA - The Wood Ducks (18-37, 53-72) returned the favor to the Red Sox (26-28, 58-64) with a 6-0 shutout victory on Saturday night. Jason Bahr started things with five walk-free innings for the pitching staff. He was followed by Christian Torres and Jacob Lemoine who preserved the shutout
Prospect Roundup: Games of Aug. 15
Phillies' Medina, Orioles' Lowther toss Class A Advanced gems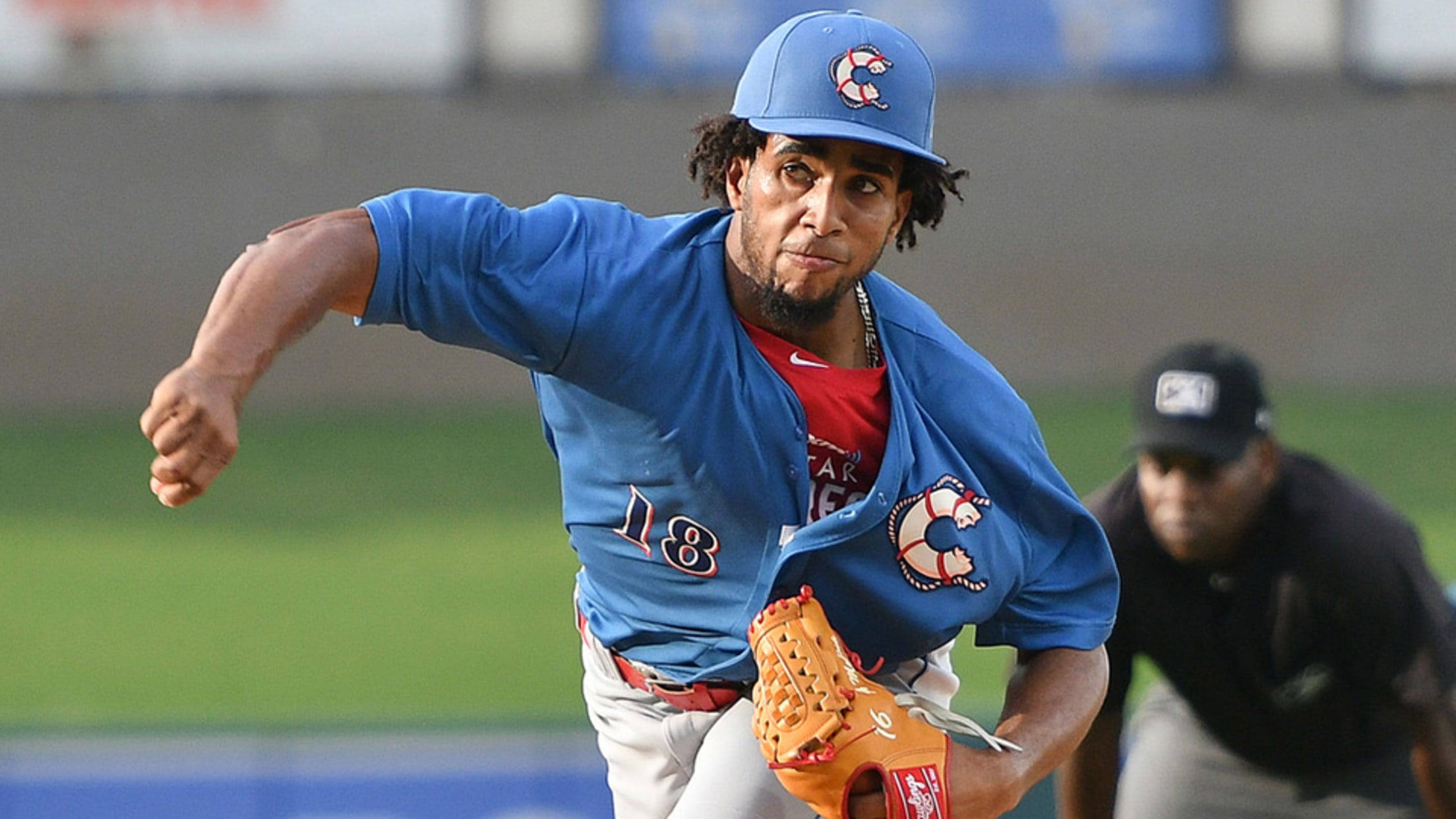 Theme of the daySoutheast is where it's at: It seemed like the Minors' best performances Wednesday took place in the southeastern portion of the United States. Braves No. 13 prospectBryse Wilsonstruck out 13 over eight innings in Gwinnett, Georgia. Marlins No. 22 prospect Joe Dunandhomered twice for Double-A Jacksonville. Twins
Another Complete Effort From the Woodies Clinches Series with the Mudcats
Taveras led the way with a three-hit night as the Woodies collected 11 total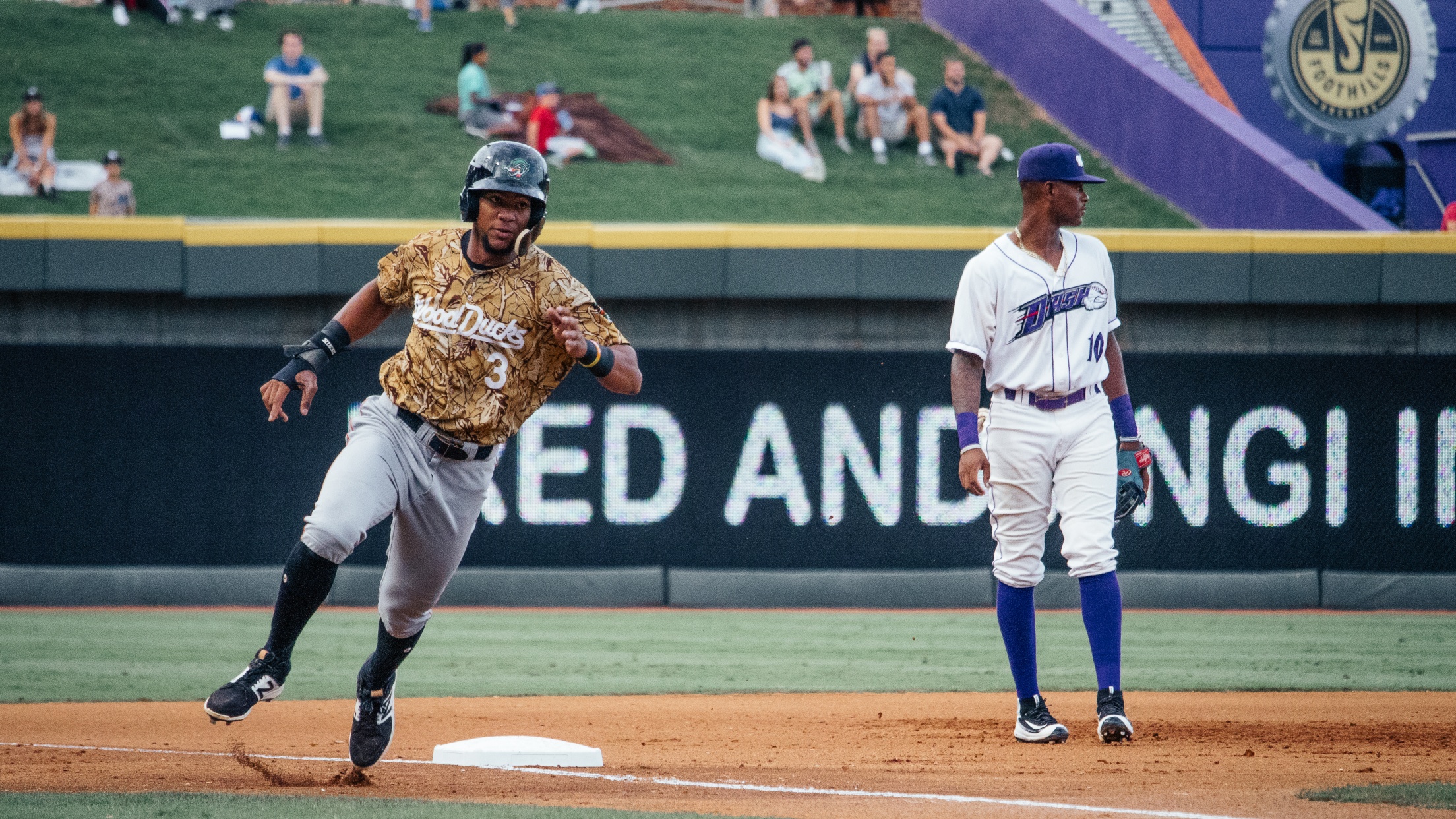 KINSTON, NC - An early attack of offense led the Wood Ducks (17-35, 52-70) in a 6-2 series-clinching win over the Mudcats (23-27, 57-63). Leody Taveras flirted with a cycle and led the offense with a huge night at the plate. 
Taveras and Martinez Lead Wood Ducks to Win
The win marks the first series win in over a month for the DEWDs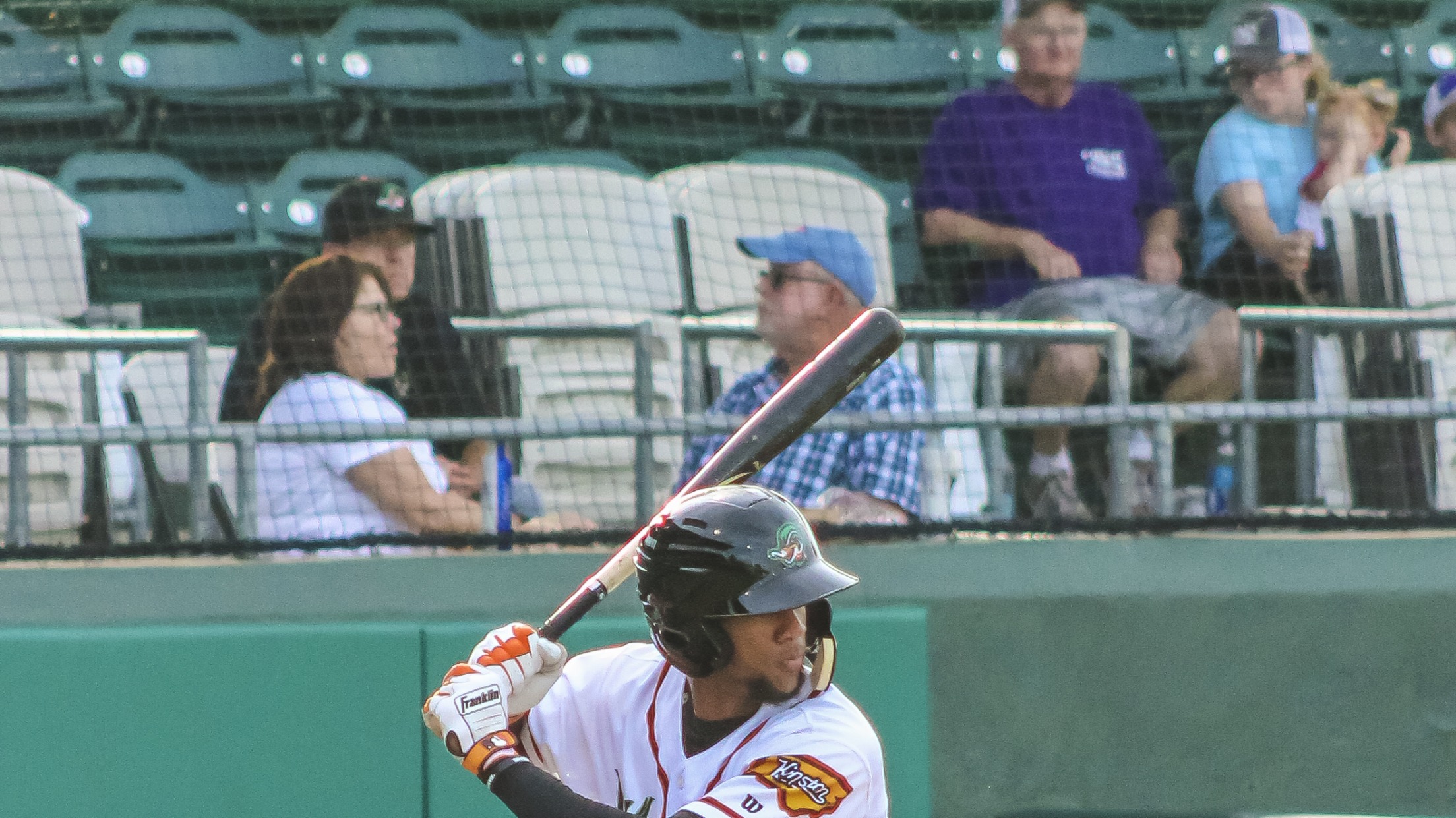 MYRTLE BEACH, SC -Leody Taveras lifted the Wood Ducks (13-28, 48-63) in a 5-4 victory over the Pelicans to clinch their first series win in over a month. The switch-hitter went 3-for-5 with three RBI singles - including the go-ahead single in the top of the ninth.
Wood Ducks Rally to Top the Hillcats
Big nights from Weickel and Tejeda lead the Woodies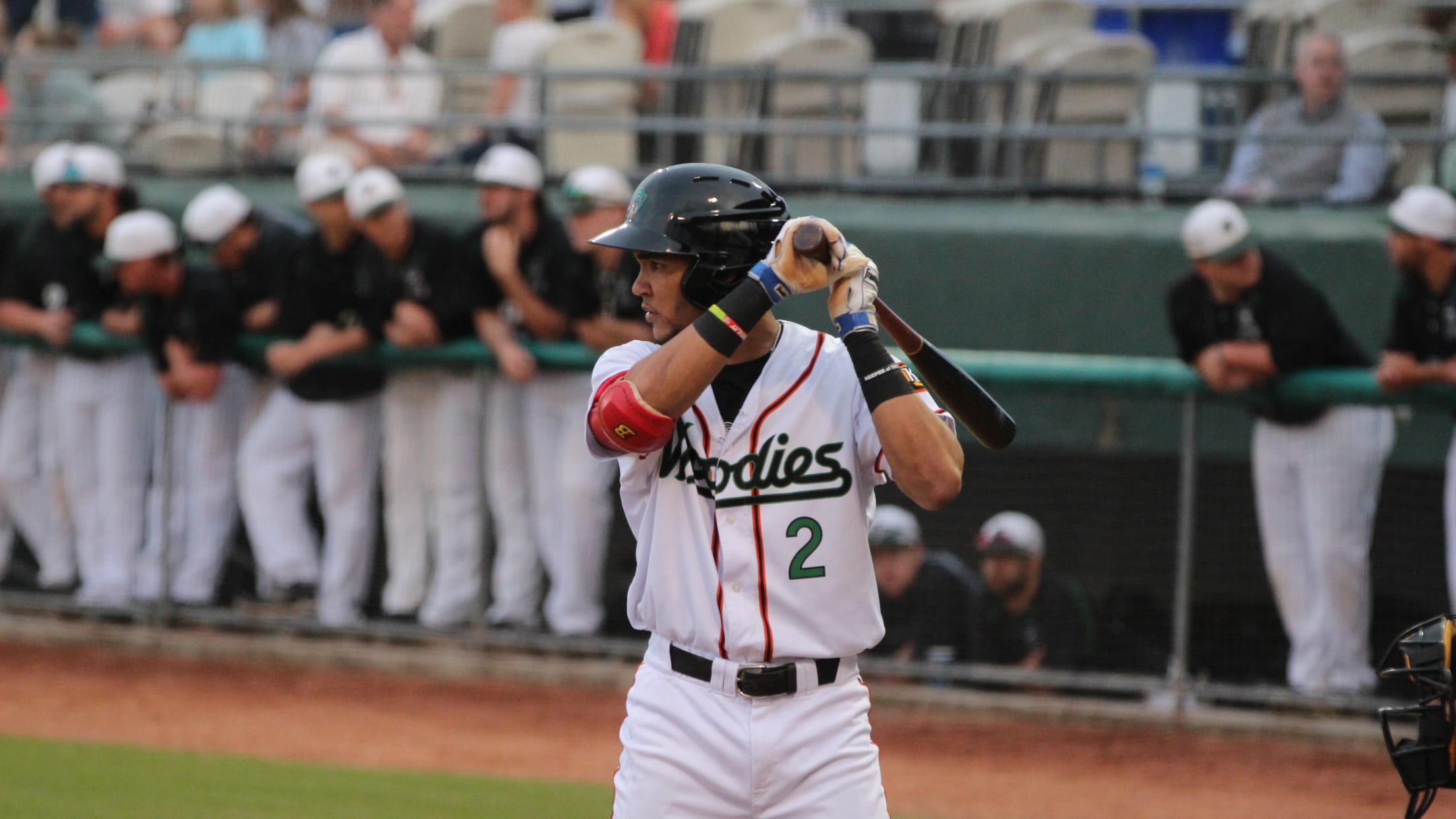 KINSTON, NC - The Wood Ducks (11-22, 46-57) claimed back-to-back victories for the third time this month in a 5-4 final over the Hillcats (17-15, 46-53). Anderson Tejeda's three-hit night included a go-ahead RBI single in the seventh inning while Melvin Novoa supplied the game-winning RBI in the eighth.
Futures Game players we're excited to see
Tatis, Adell, Greene ready to take big stage in nation's capital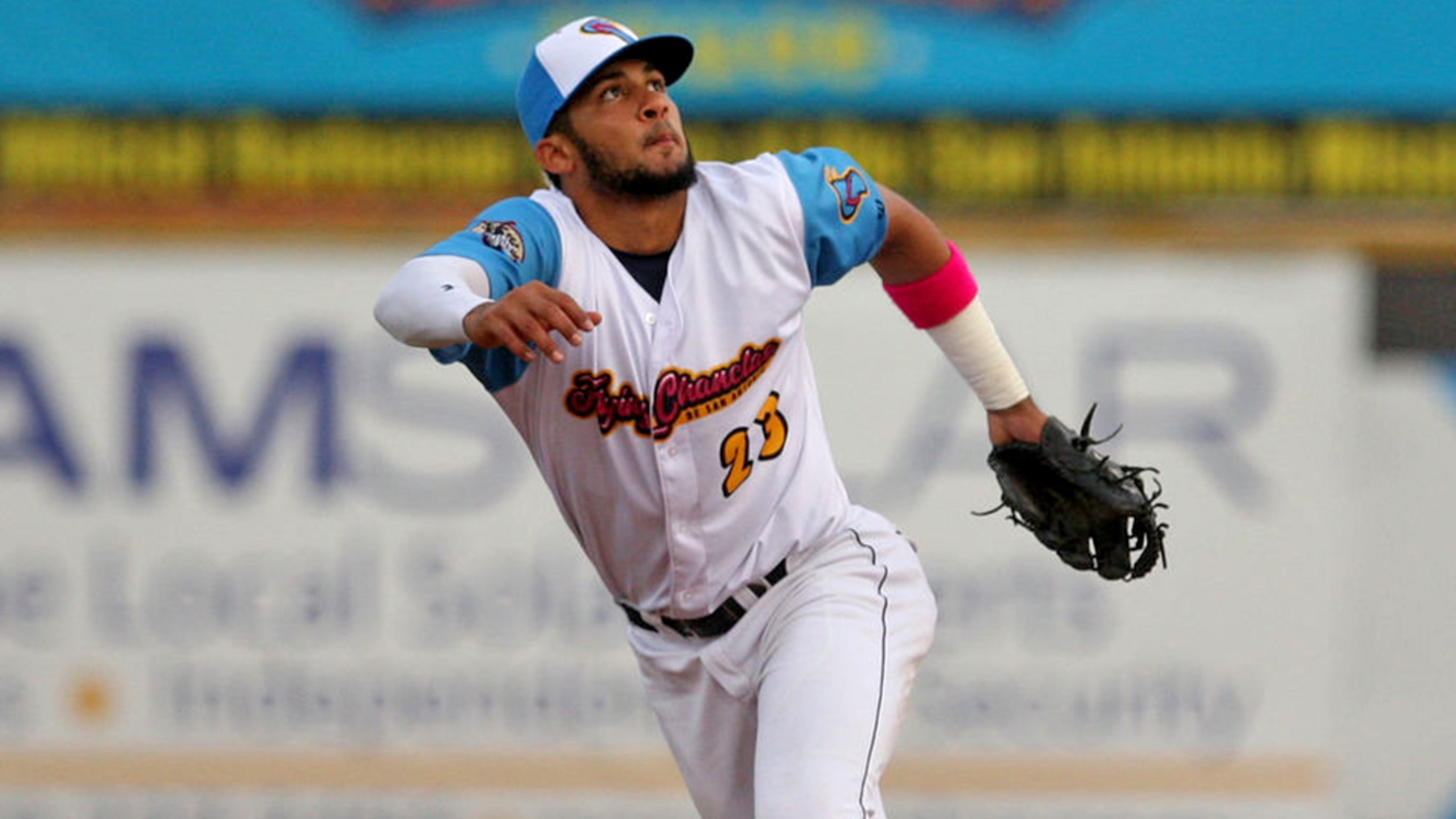 The Futures Game is Sunday at Nationals Park, and MiLB.com writers are stoked. Below are their picks for the top players to watch in what will surely be another exciting prospect showcase.Jo Adell, U.S. OF (LAA, Inland Empire): Taken with the No. 10 overall pick in last year's Draft, Adell
Two Wood Ducks Named to 2018 SiriusXM All-Star Futures Game Roster
Leody Taveras and C.D. Pelham will join top prospects in Washington, DC for the annual showcase of American and International talent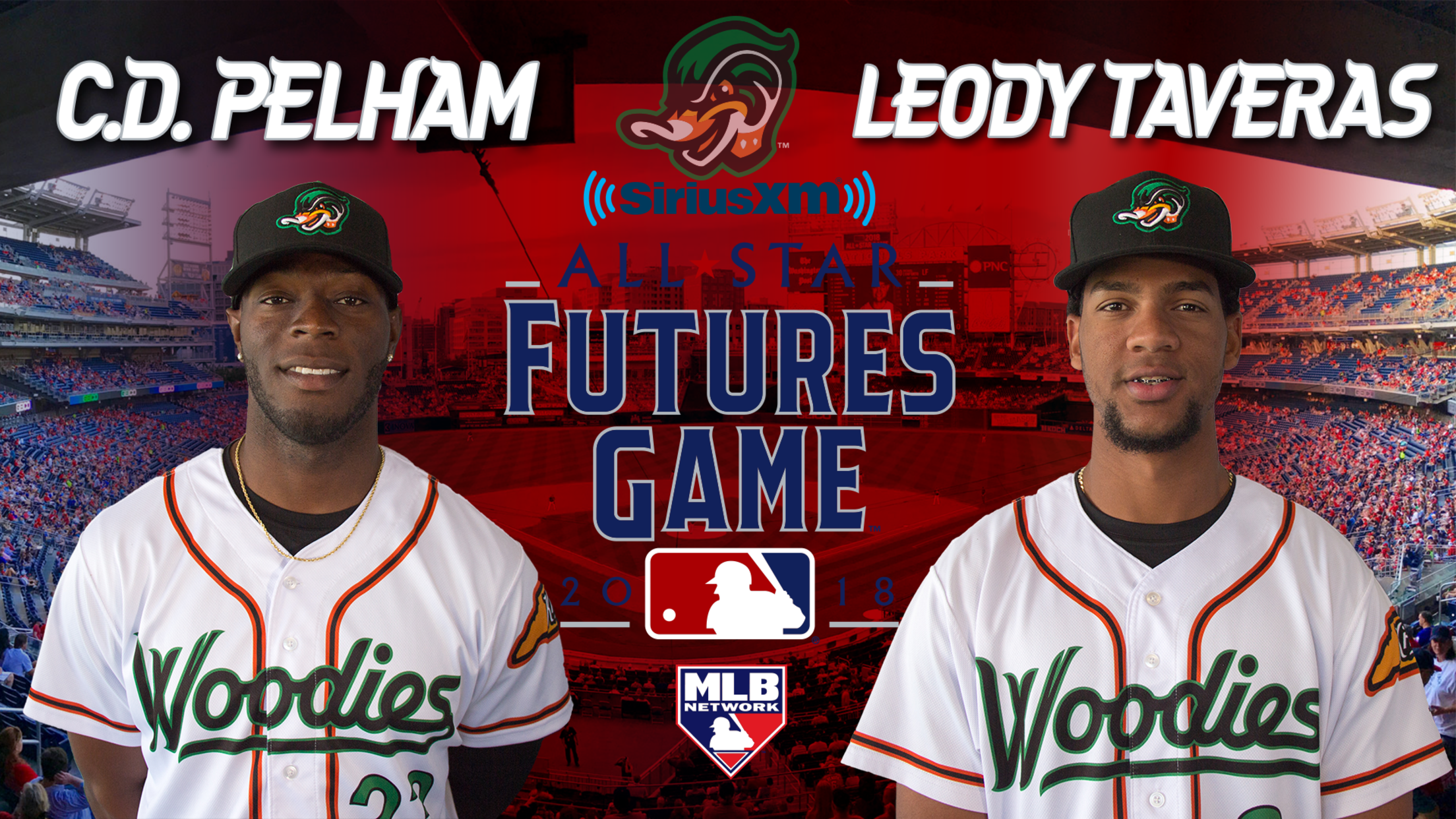 KINSTON, NC - The 2018 SiriusXM All-Star Futures Game rosters were released on Friday afternoon featuring Down East outfielder Leody Taveras on the World Team, and former Wood Duck C.D. Pelham representing the U.S. Team. The game features Minor League Baseball's top prospects in a USA vs. World contest.Taveras, 19,
Wood Ducks Use Complete Effort to Defeat Nationals
Seven of nine starters reached base for the Woodies as they take the series lead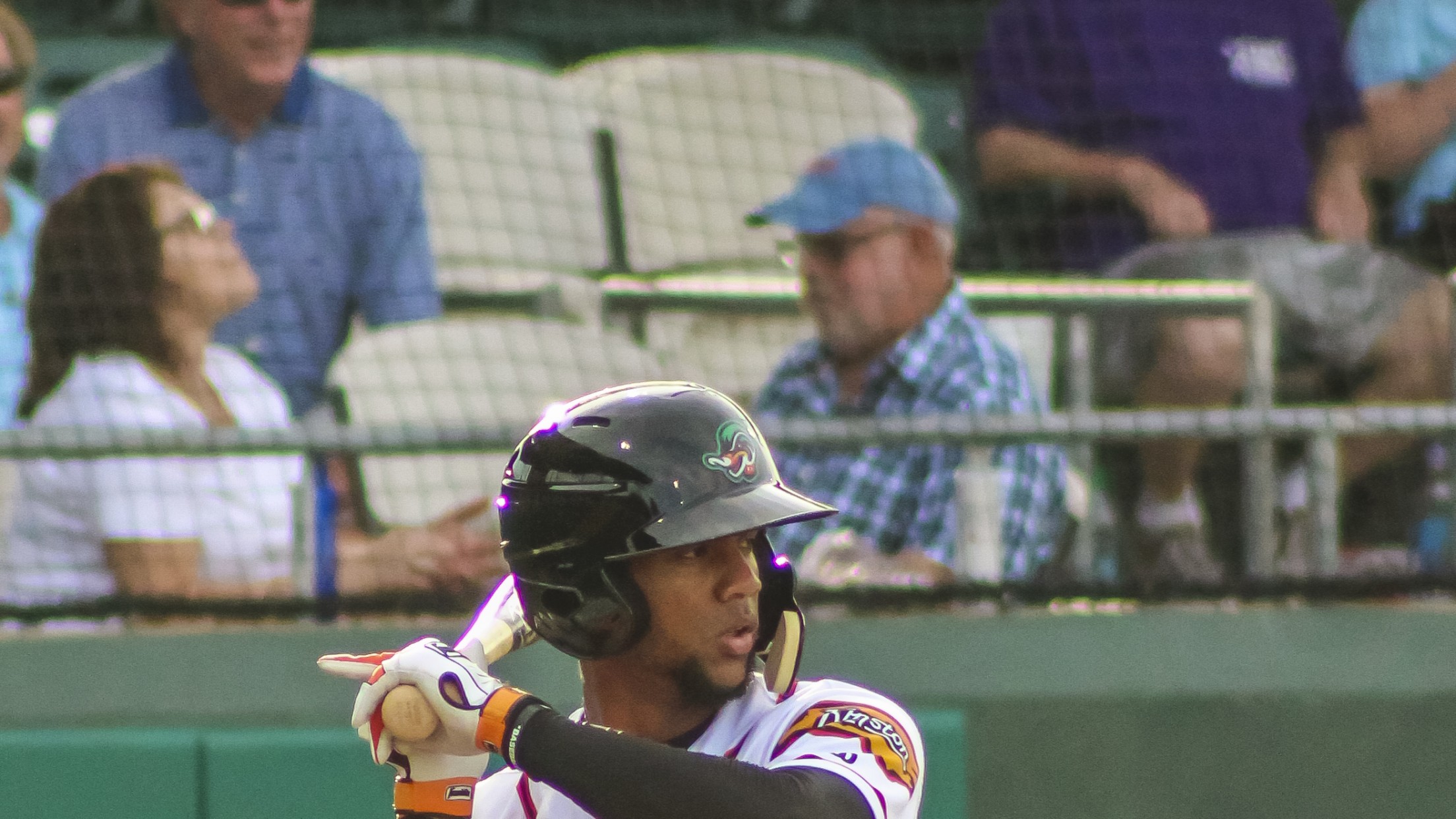 KINSTON, NC - Two big innings carried the Wood Ducks (3-4, 38-39) to victory on Wednesday by a 7-5 final. The entire offensive output was contained to the first and fourth innings for the Woodies as all eight of their hits were in the first half of the game.
Wood Ducks Blow Out Dash in Series Finale
A season-high in hits and Altmann set a new franchise record in total bases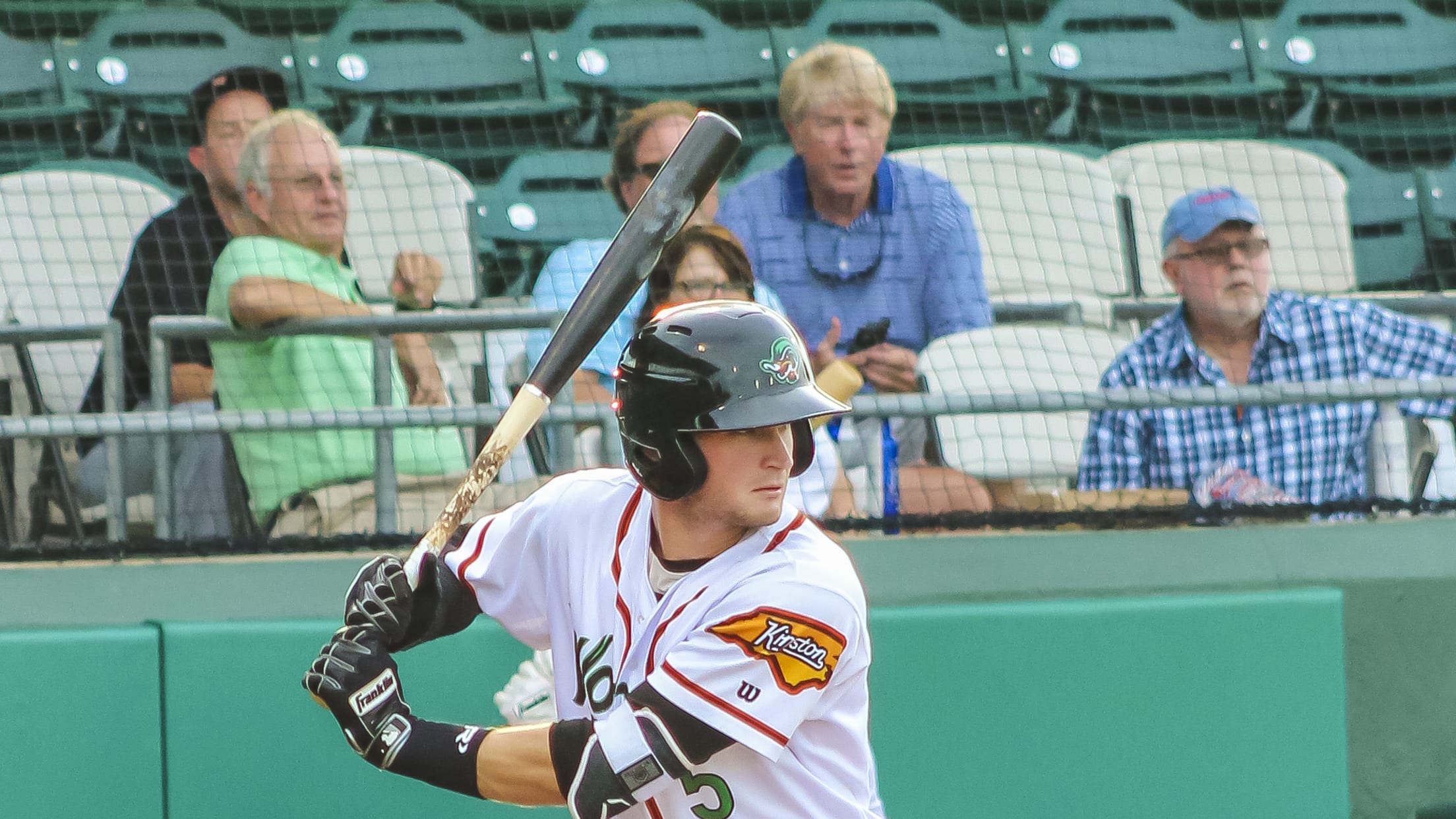 WINSTON-SALEM, NC - The Down East offense exploded for 16 hits and 11 runs in the series finale against the Dash. Josh Altmann hit two homers for the second time this season and in his career as all nine starters had a hit for the Wood Ducks.