Toolshed: Top 2016 picks meet Rule 5 protection
Gauging which prep selections will be added to 40-man rosters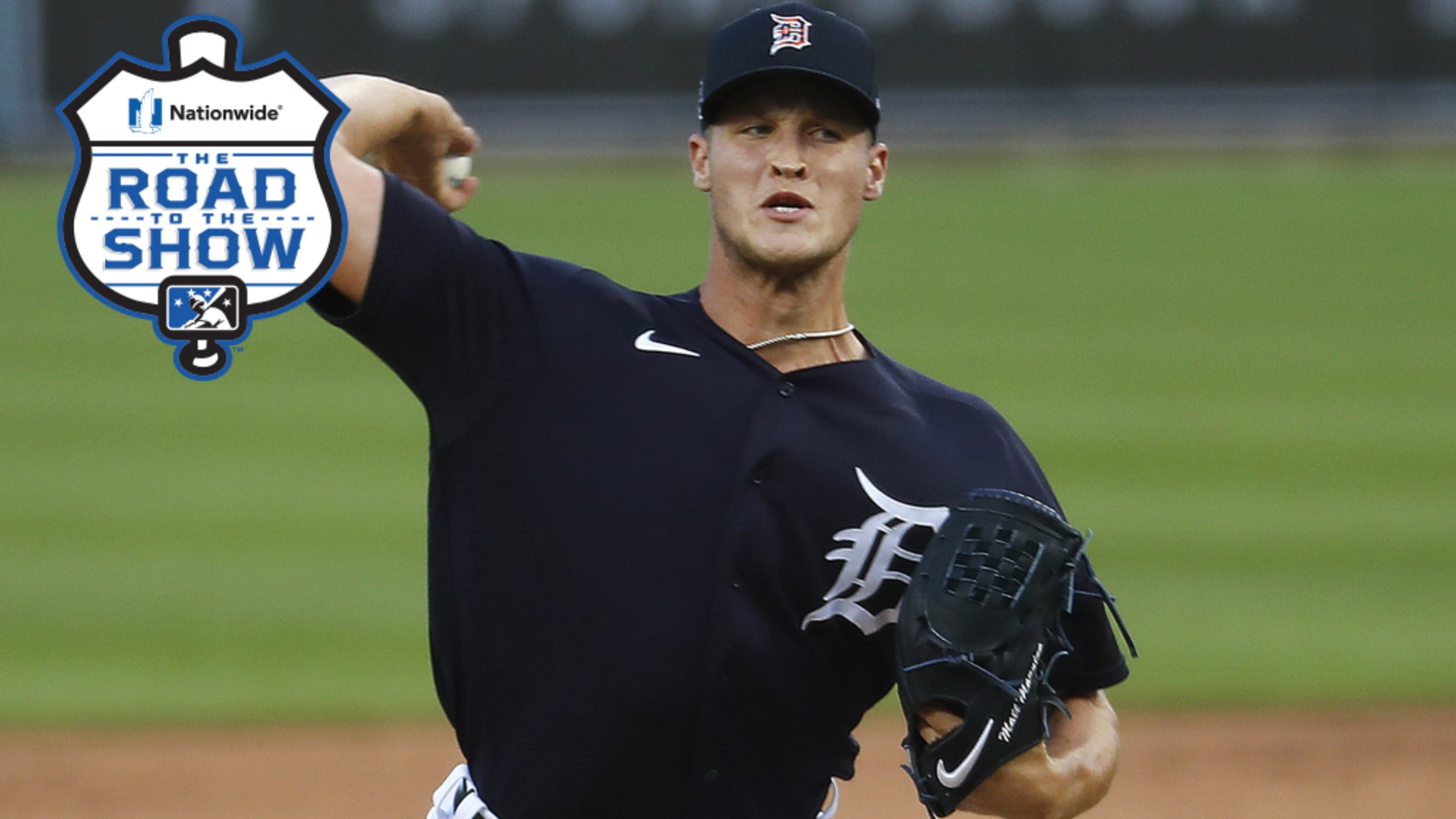 Next Friday will be an important day on any prospect lover's calendar. Nov. 20 is the date by which Major League clubs have to add eligible players to their 40-man rosters or leave them unprotected for this year's Rule 5 Draft, which will take place on Dec. 10. Rule 5-eligible
State of the System: Seattle Mariners
Kelenic, Gilbert on cusp of pushing rebuild to another level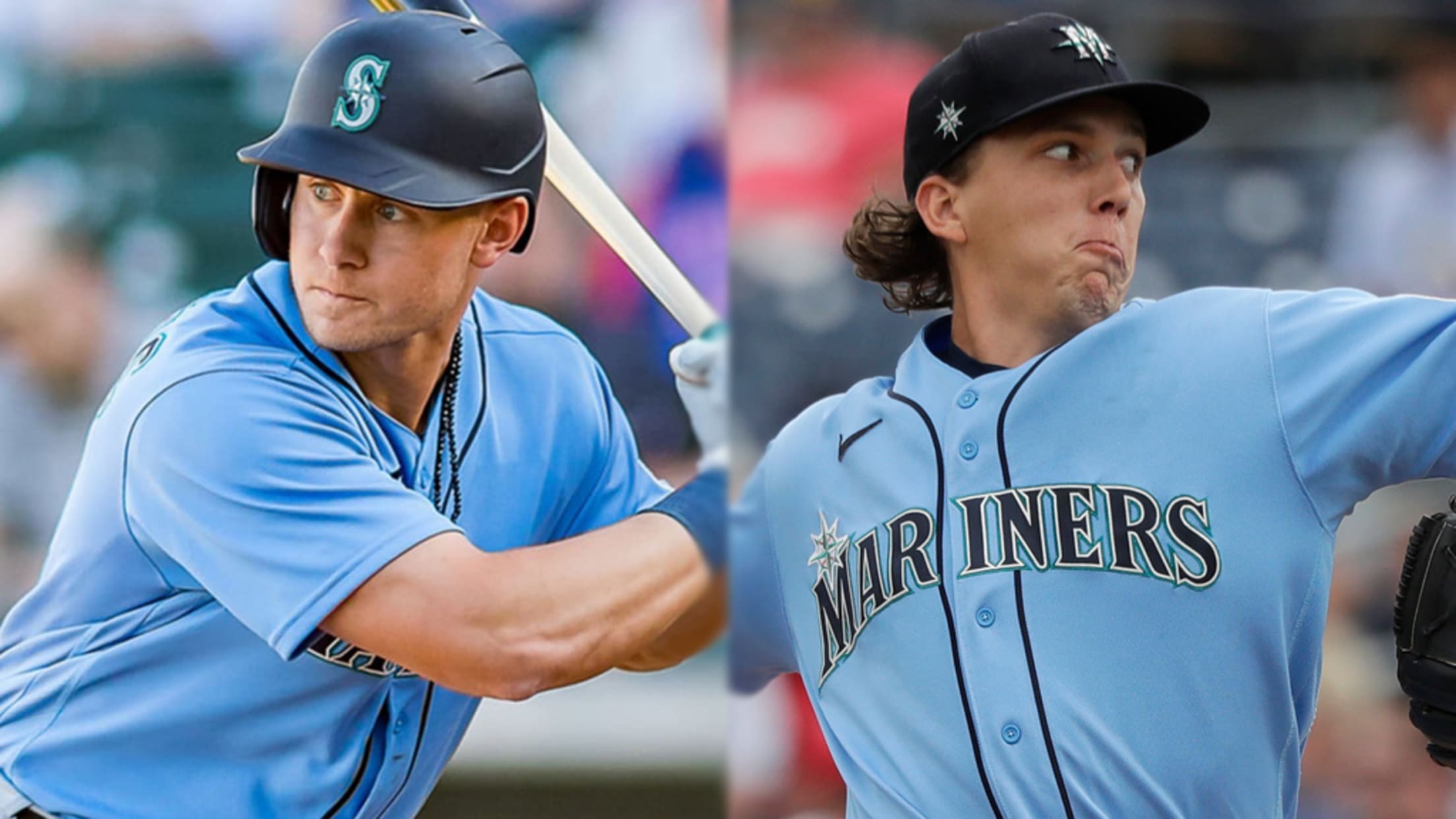 Starting in October and running through the end of the year, MiLB.com's State of the System series will evaluate the strengths and weaknesses of each Major League organization, highlights prospects who've made the biggest strides in 2020 and offers a peek at 2021.
The Road to The Show™: Taylor Trammell
Recent Mariners acquisition packages speed, power, leadership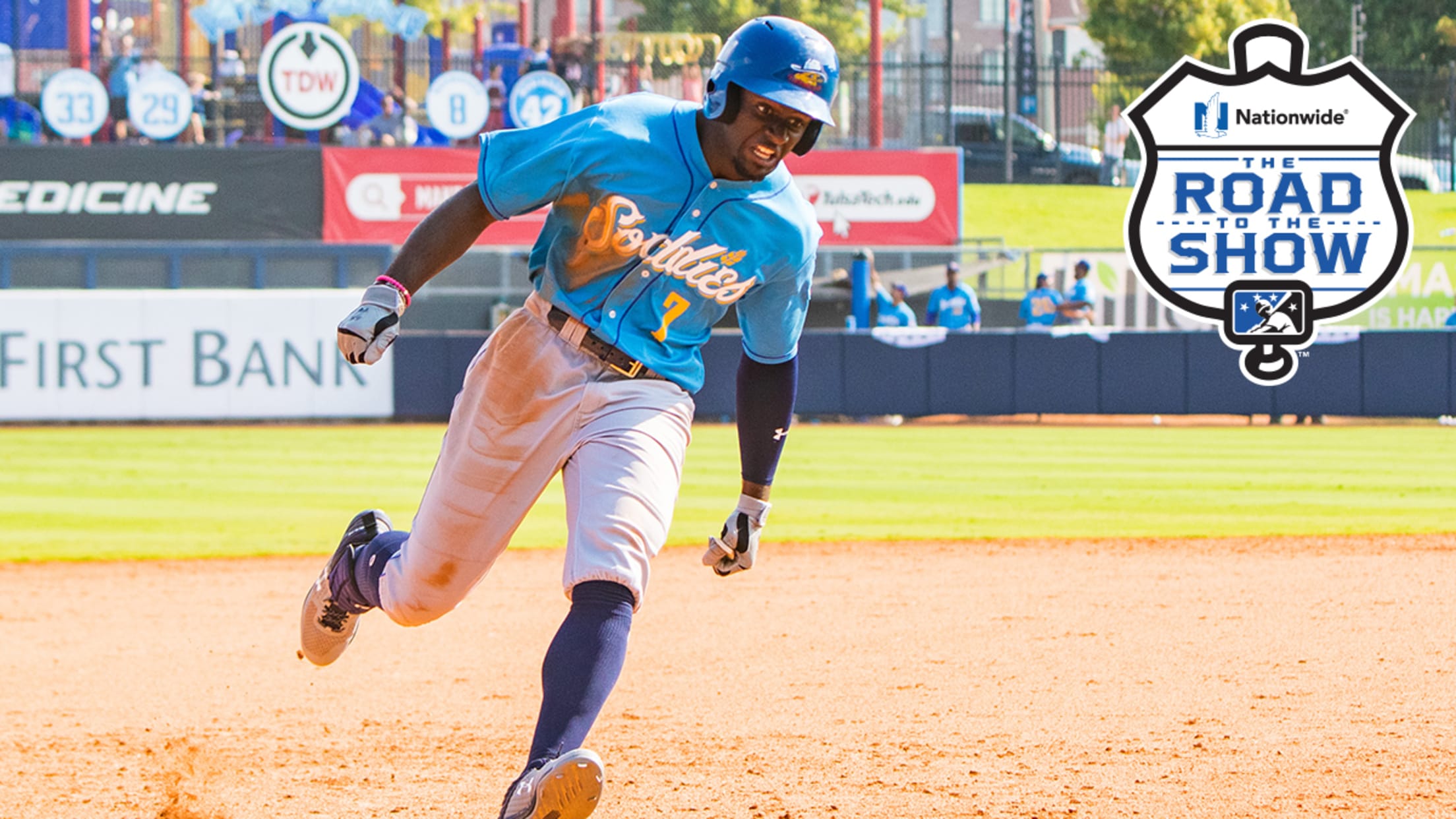 Each week, MiLB.com profiles an elite prospect by chronicling the steps he's taken to reach the brink of realizing his Major League dream. Here's a look at Seattle Mariners outfielder Taylor Trammell. For more player journeys on The Road to The Show, click here. Being traded is rough. You're uprooted
Prospects in the Padres' 2020 player pool 
Gore, Patino, Trammell all ready for Major League action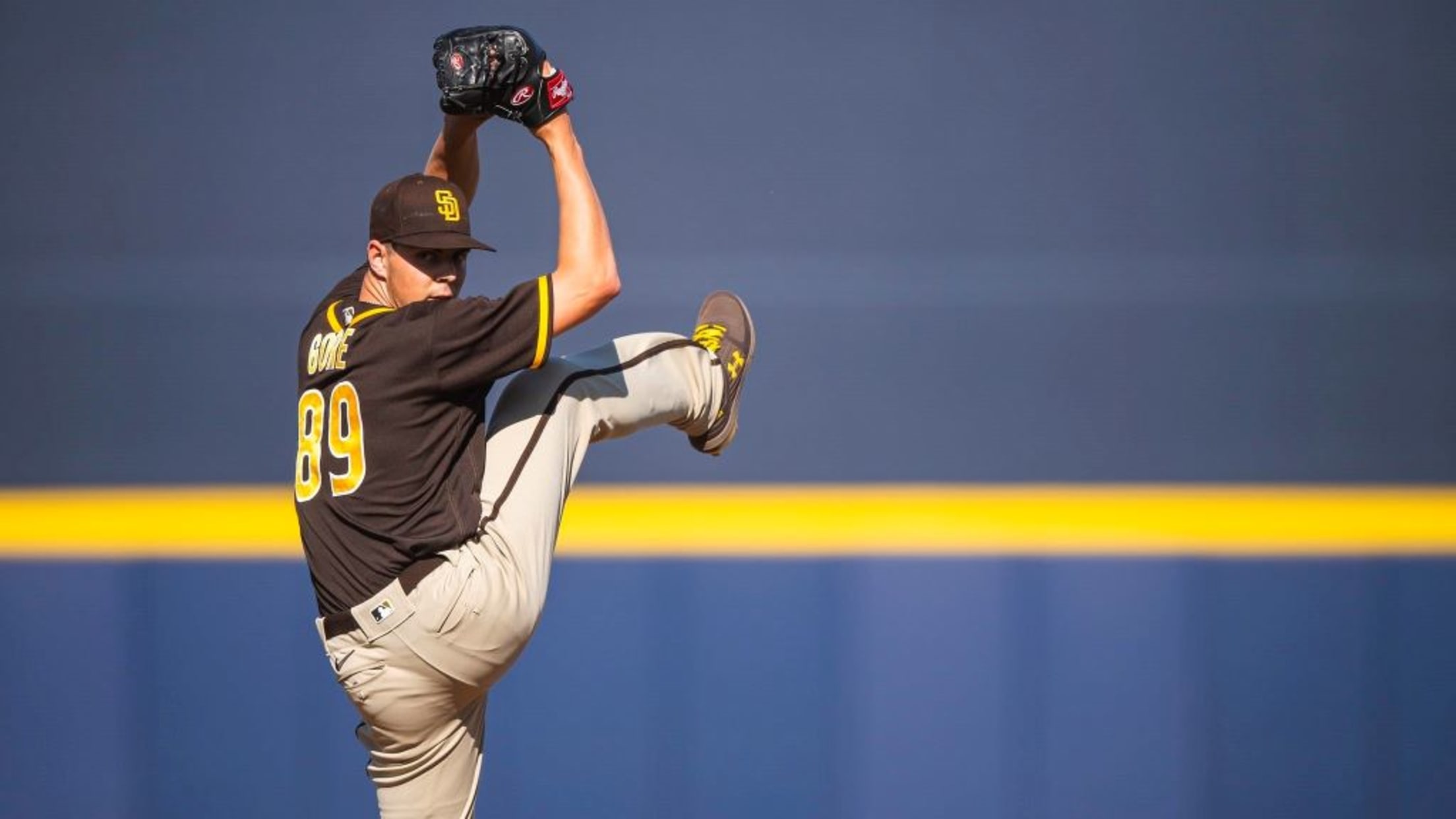 As part of the new rules for the 2020 Major League season, each of the 30 organizations will maintain a 60-man player pool for the duration of the campaign. Some members of the player pool will feature on the active Major League roster while others will work out at an
Fans' guide to the best 2019 MiLB.TV games
From Mize to May, 10 standout performances to relive right now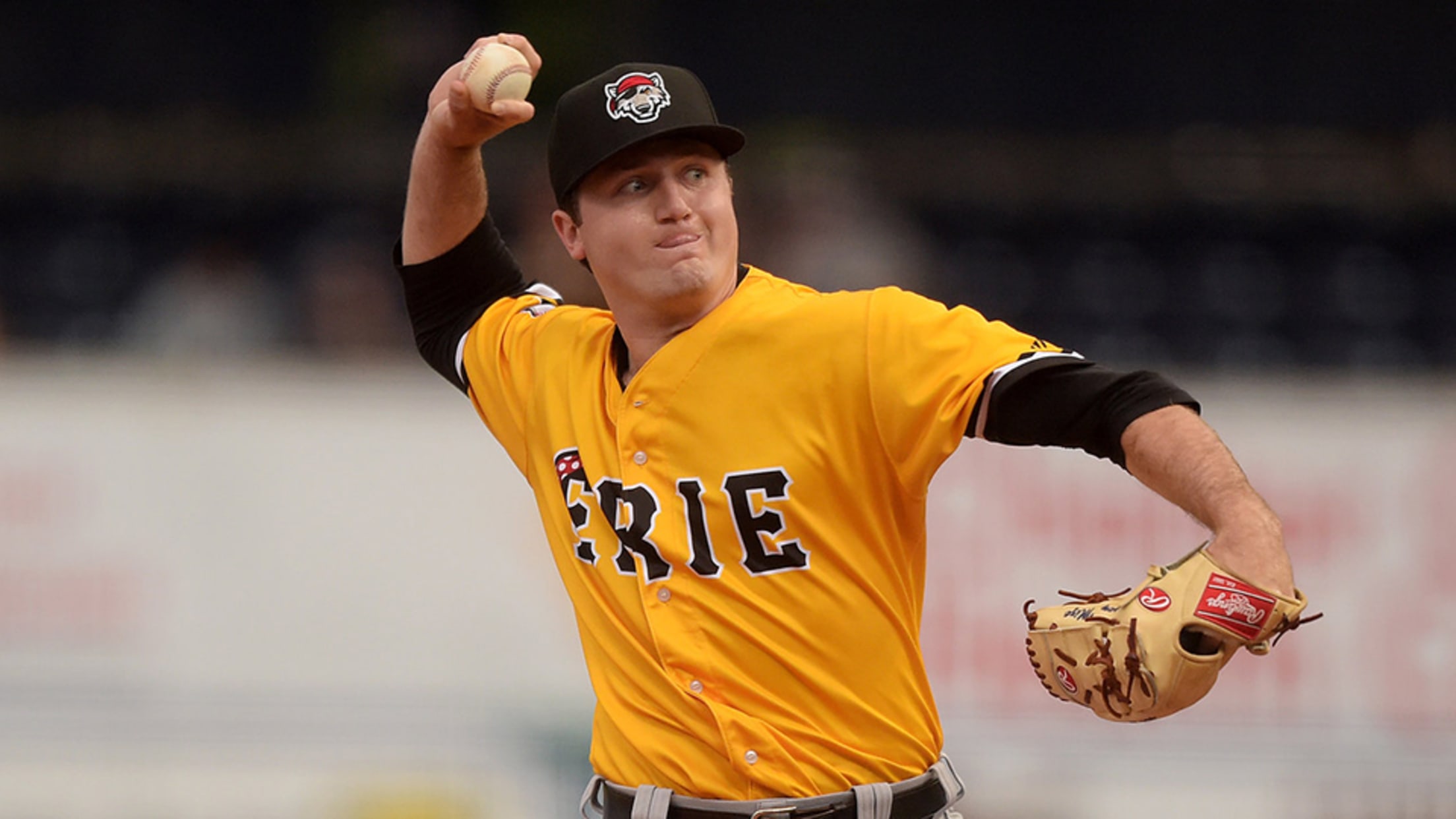 No-hitters. One game, one man, four home runs -- and a cycle. Epic entertainment.The 2019 Minor League Baseball season was full of amazing performances by individuals and teams alike. Now you can rewatch all these feats with a free MiLB.TV preview! (Non-subscribers will only need to create a MiLB.com account
Trammell delivers in Padres' setback
No. 57 overall prospect picks up two hits, drives in three runs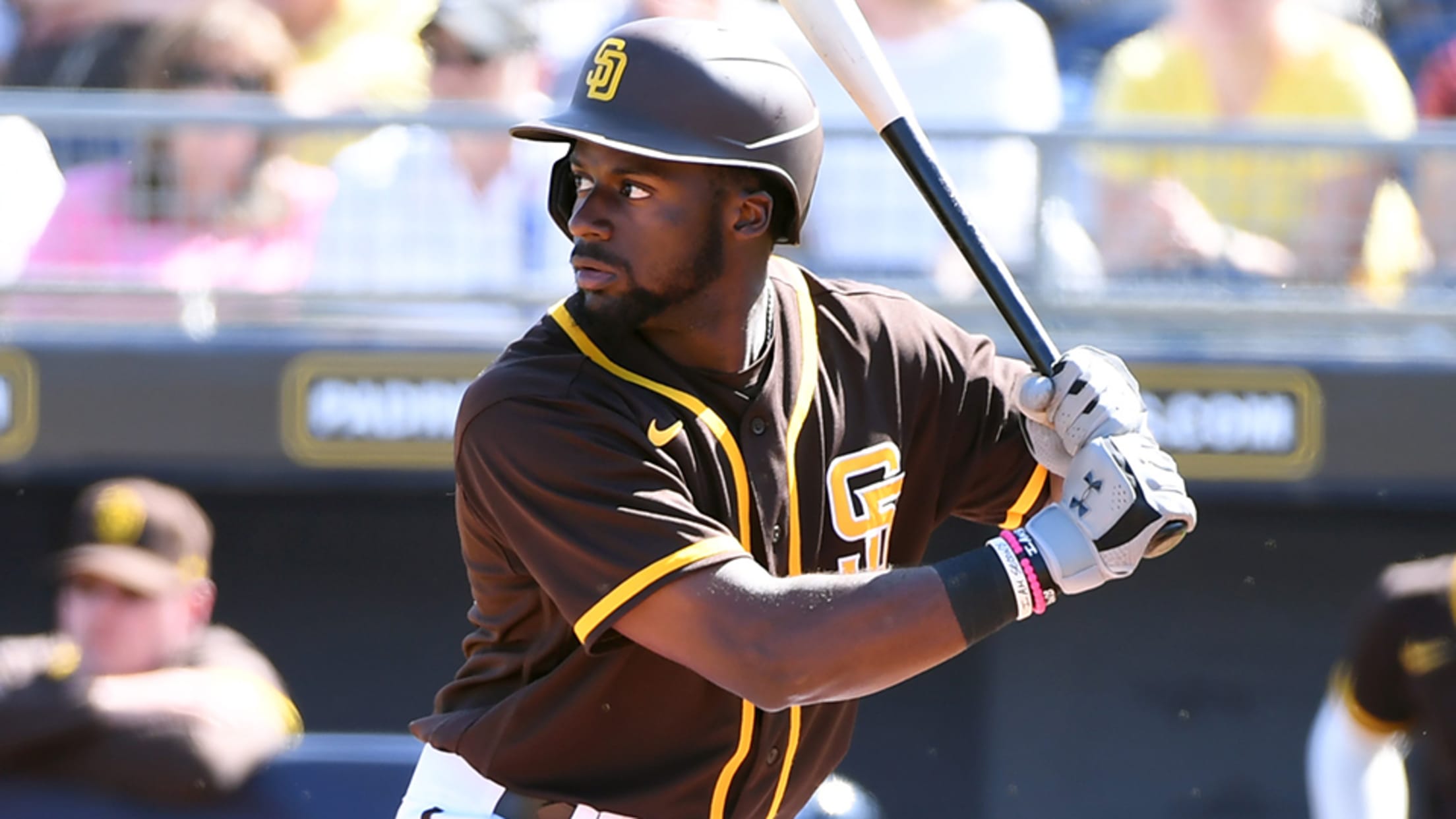 Taylor Trammell knows how to take a compliment.Prior to Wednesday's Cactus League game in Peoria, first-year Padres manager Jayce Tingler sang the praises of the club's fifth-ranked prospect. Trammell responded with a pair of run-scoring hits, accounting for three RBIs, and two runs scored in a 9-7 loss to the
Trammell trotting toward a turnaround
Second-ranked San Diego prospect seeks bounceback season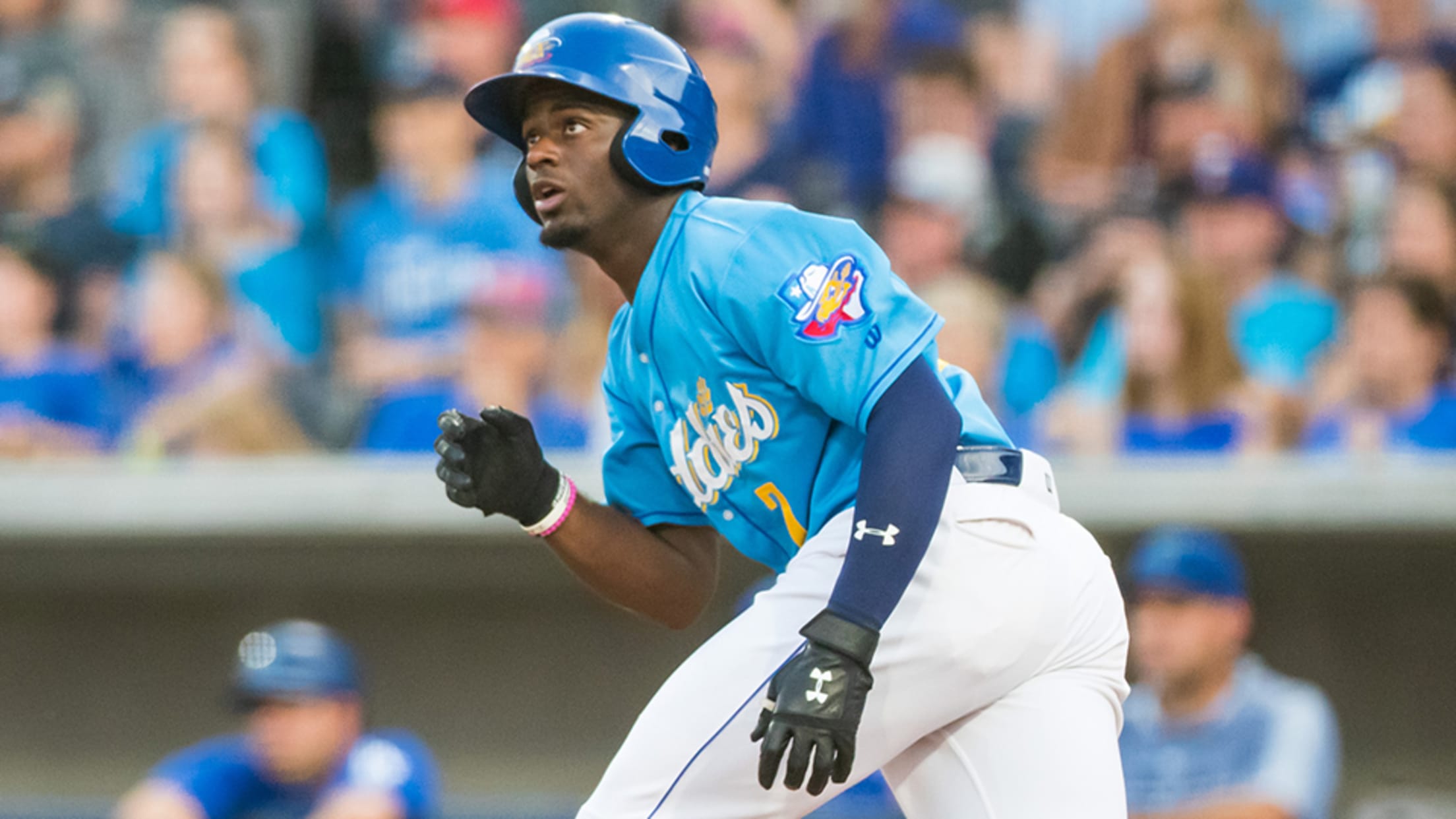 Taylor Trammell learned a lot over the past year. How could he not have? His fourth season of professional ball in Double-A Chattanooga kicked off with a ranking as Cincinnati's top prospect, continued with a trade to San Diego and concluded with a go-ahead grand slam that led Amarillo to
Padres invite Gore, Patiño to spring camp
Trammell, Campusano also among 27 non-roster invitees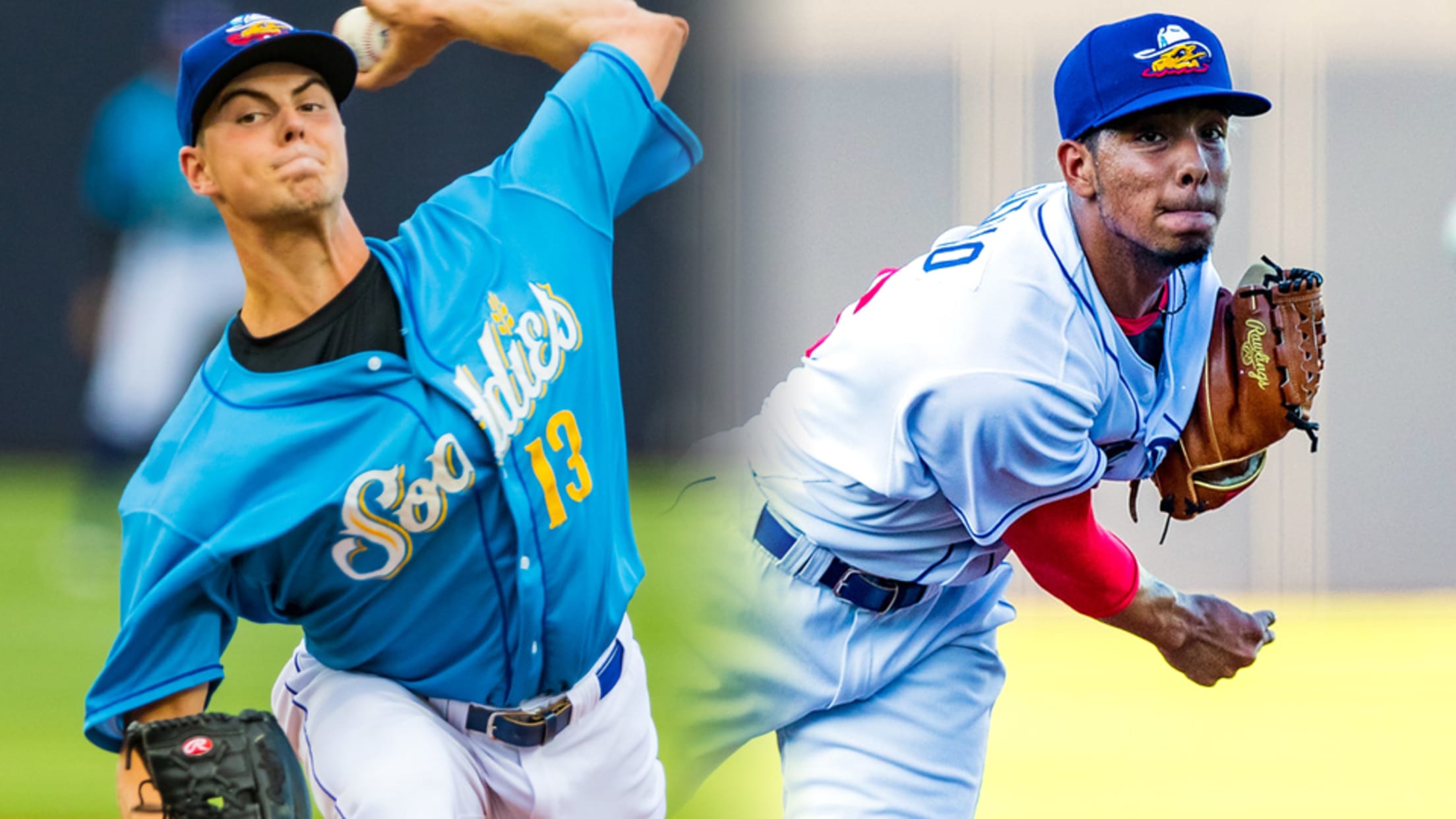 The Padres might want to pack some sunglasses for Arizona because they're about to get a closer look at a bright future.Top-100 prospectsMacKenzie Gore, Luis Patiño, Taylor Trammell and Luis Campusano headline the list of 27 players to receive non-roster invitations to Major League Spring Training from San Diego on
Trammell, Poodles win Texas League title
Padres No. 2 prospect hits go-ahead grand slam in ninth inning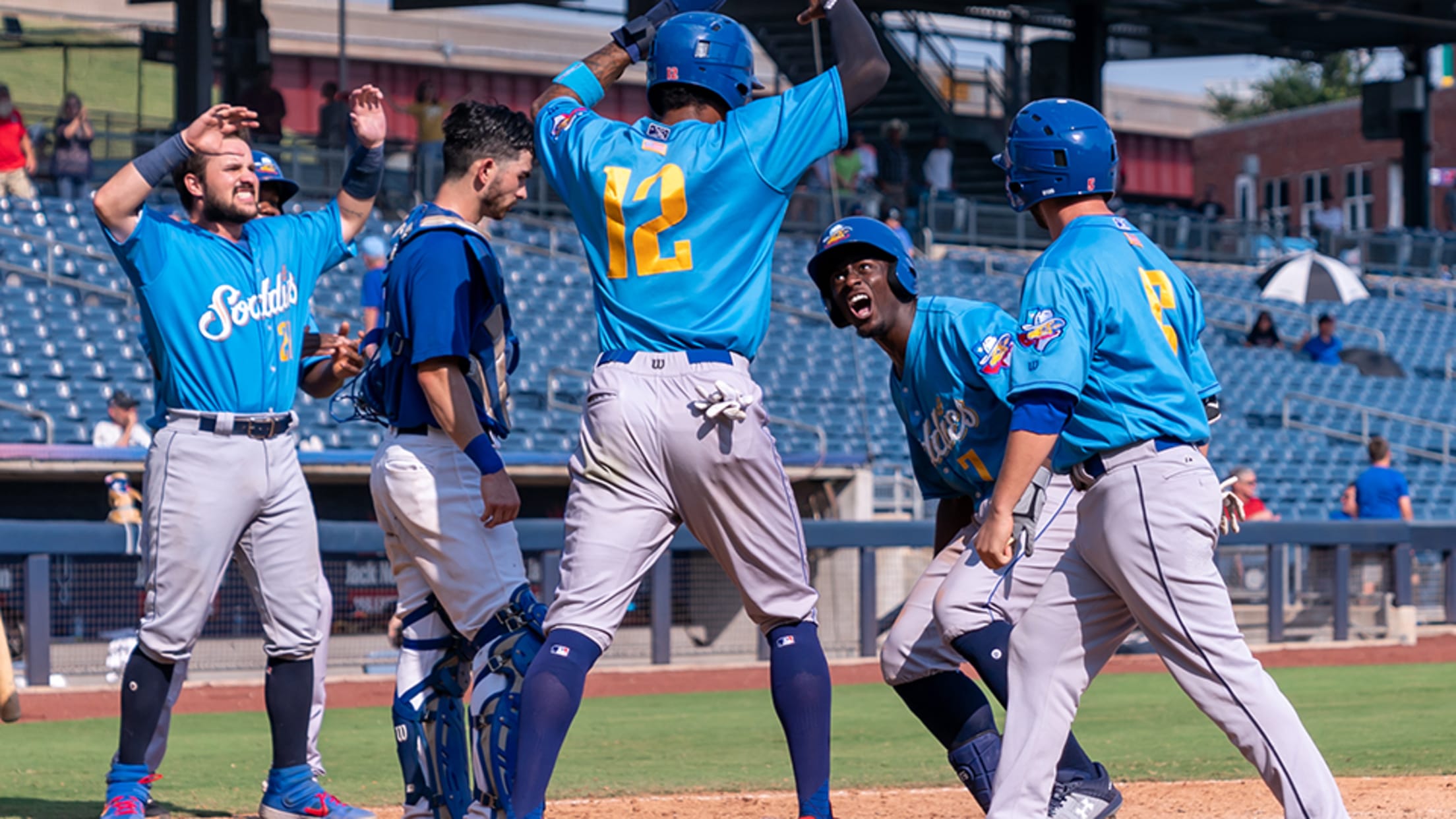 TULSA, Okla. -- Amarillo had squandered its share of opportunities but wasn't about to let another one pass them by with the Texas League championship on the line.After loading the bases with nobody out in the fifth inning and coming away empty, then loading them again and scoring just once
Trammell propels Amarillo to Texas Finals
First-year Sod Poodles hold on after seven-run second inning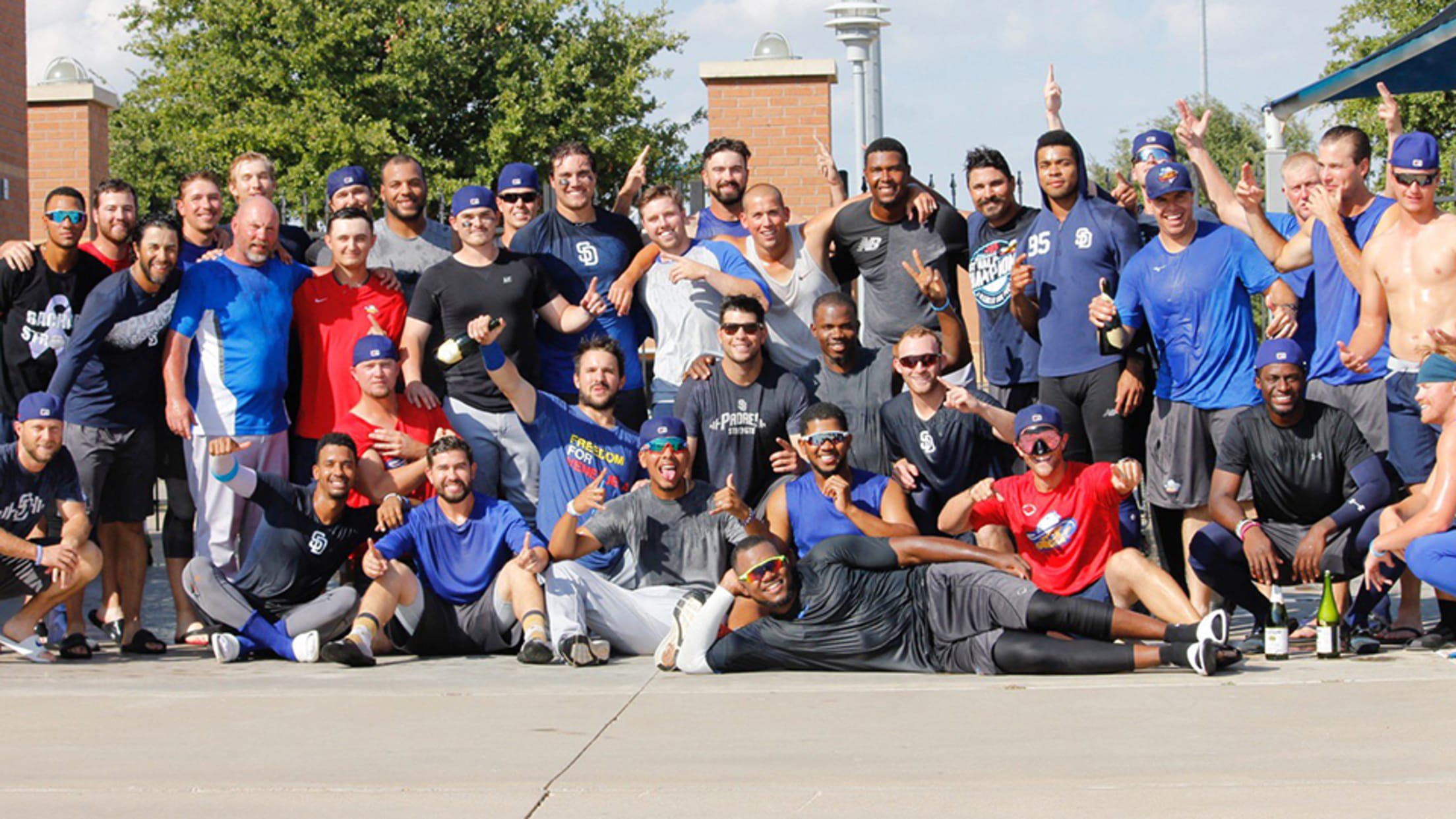 In their first year of existence, the Amarillo Sod Poodles are headed to the Texas League Finals.Second-ranked Padres prospectTaylor Trammell went 2-for-3 with a walk and a run scored as Amarillo built an early lead and held on to beat Midland, 7-5, in the deciding Game 5 of the semifinals
Trammell goes yard on breakout night
Padres No. 2 prospect posts first three-hit game for Poodles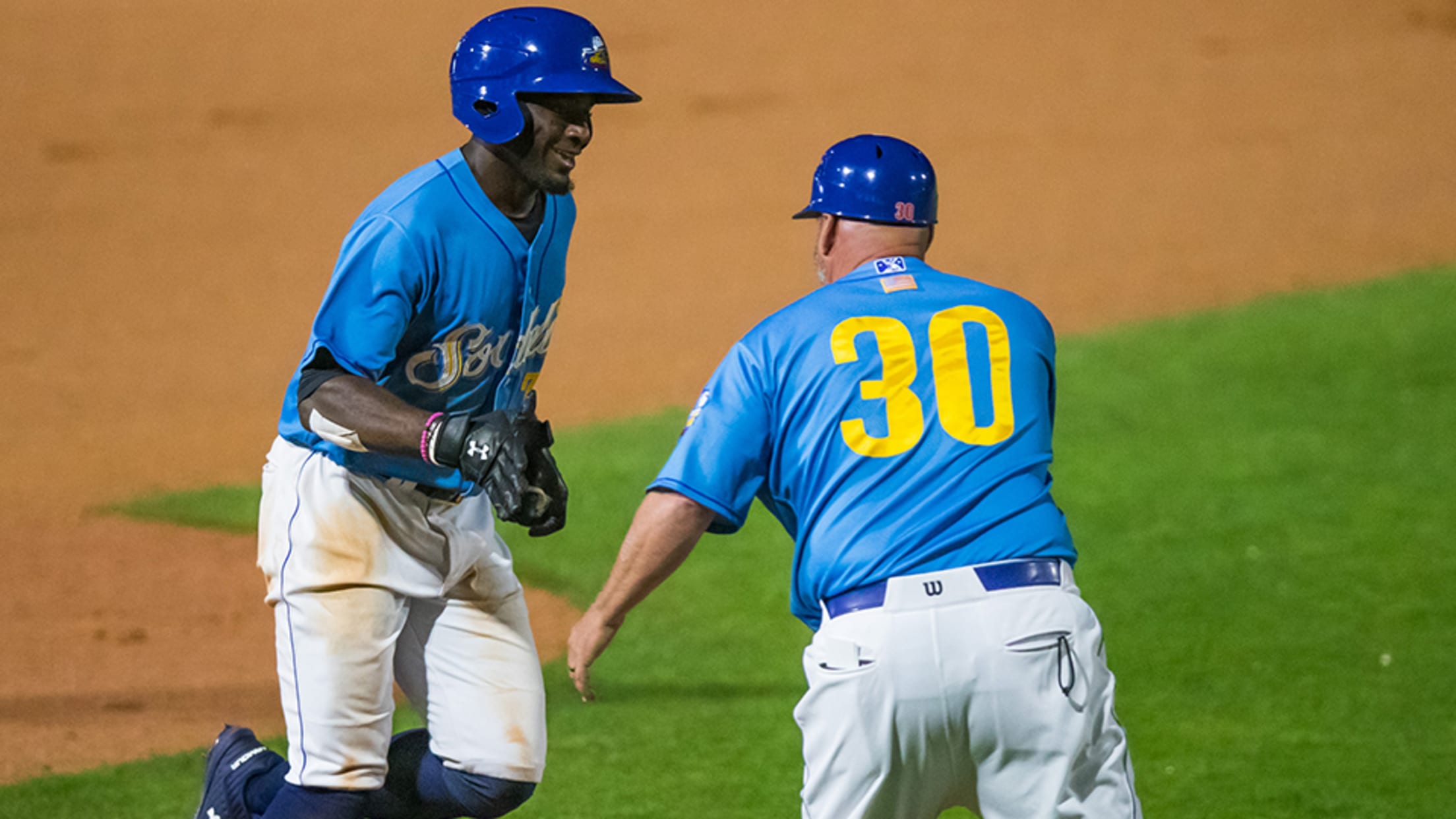 Since switching organizations at the end of July, Taylor Trammell has been looking for answers at the plate. It appears he's starting to find them after making sure he's doing the little things.The second-ranked Padres prospect homered in his first three-hit game in the Texas League as Double-A Amarillo rolled to
Padres land Trammell in blockbuster deal
No. 30 overall prospect moved in deal involving Reds, Indians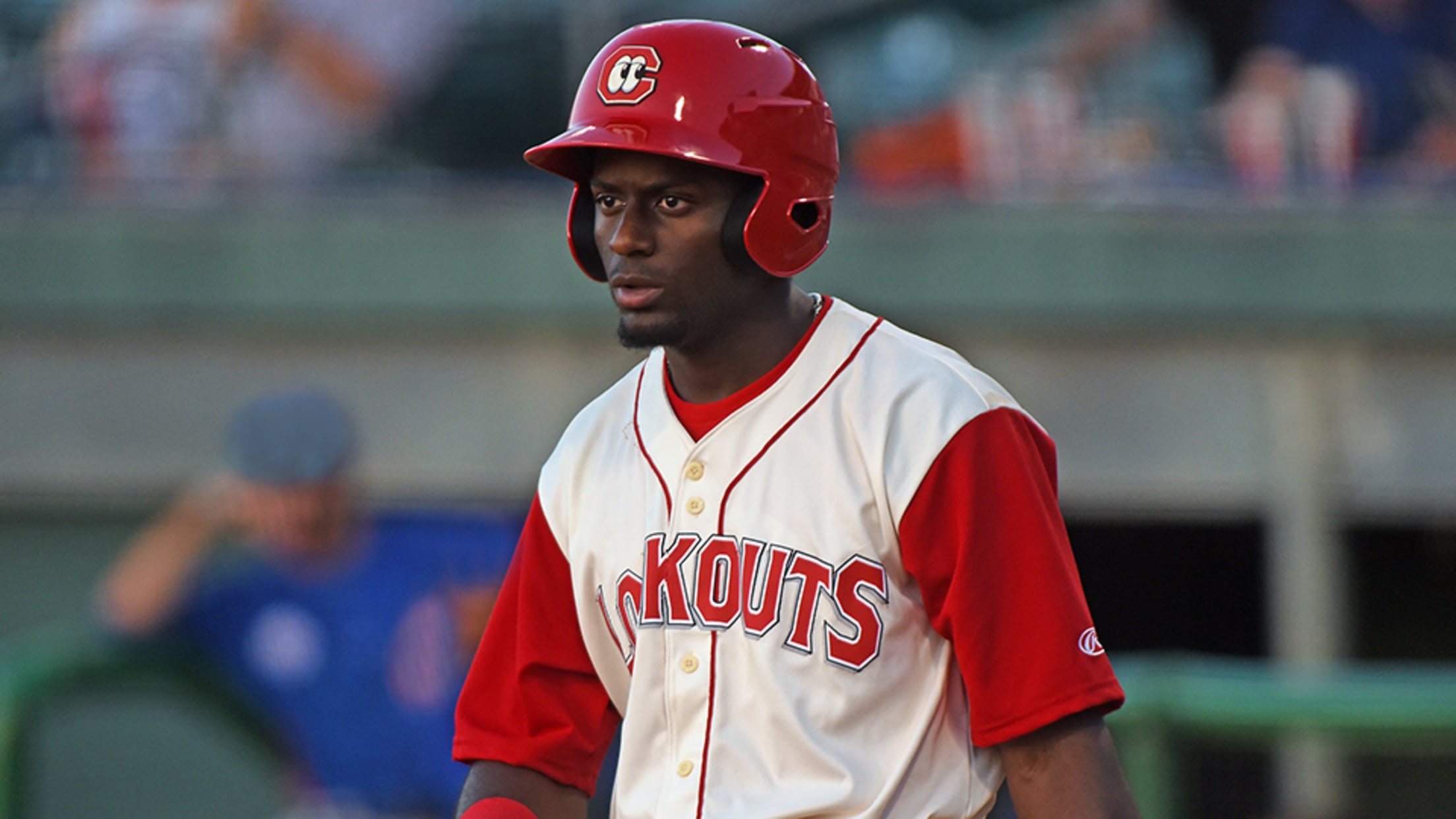 With the countdown getting ever closer to the Trade Deadline, Taylor Trammell is heading west in a three-team blockbuster. Baseball's No. 30 overall prospect was shipped from the Reds and landed with the Padres in the deal that involved Cincinnati acquiring hurler Trevor Bauer and the Indians getting five players, including
Prospect Roundup: Games of July 21
Braves' Wilson spins gem; Reds' Trammell nearly cycles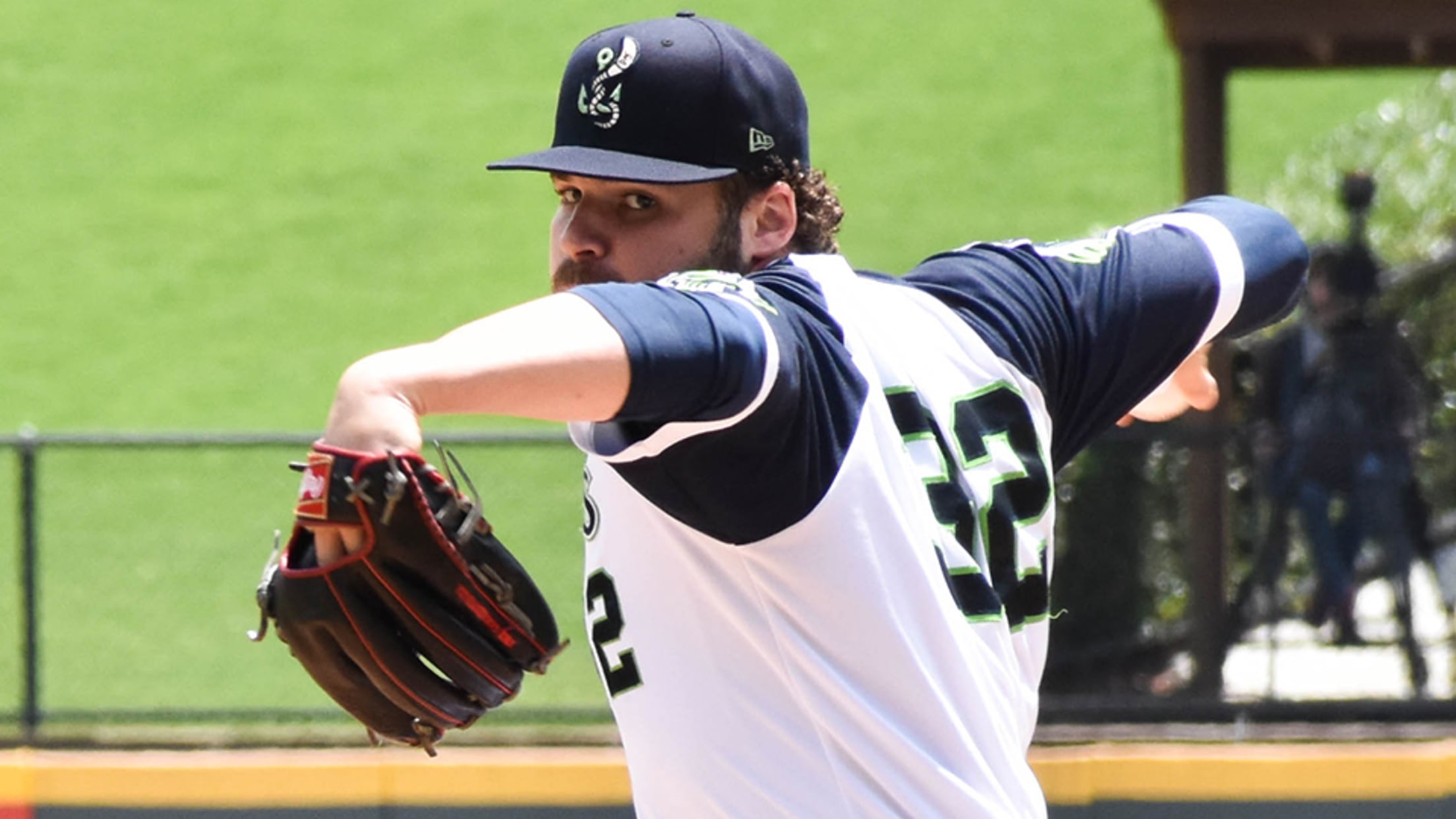 Braves RHP Bryse Wilson, Triple-A Gwinnett: 7 IP, 4 H, 0 R, 0 BB, 4 K -- Making his first appearance since returning from a spot start in the Majors, Atlanta's fifth-ranked prospect posted seven scoreless innings in the Stripers' 12-1 rout of Rochester. Sunday's effort marked the fourth time this season
AL rallies for tie in unique Futures Game
Huff, Patiño play starring roles in newly formatted showcase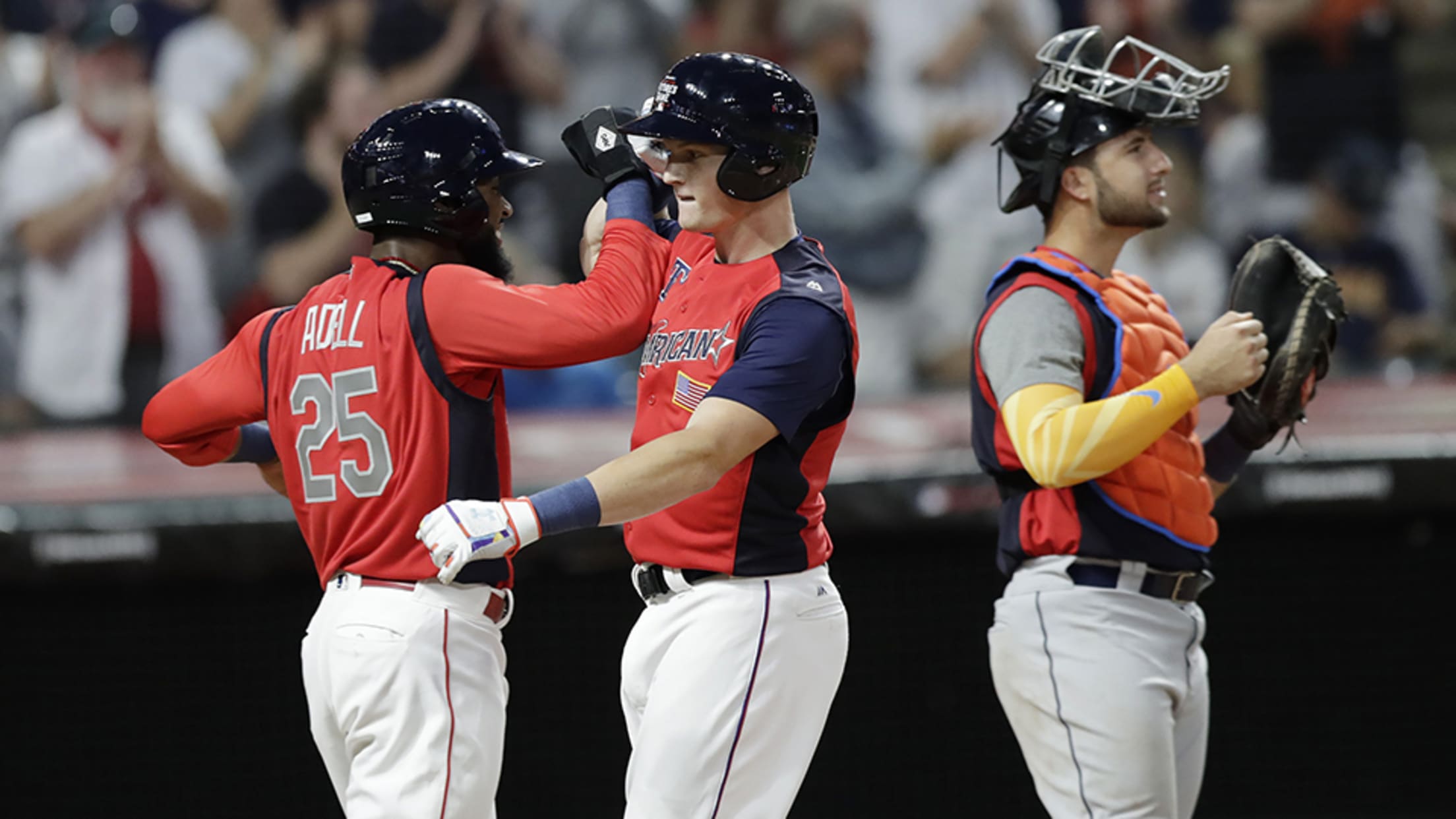 CLEVELAND -- The All-Star Futures Game was supposed to be many things. It was supposed to be a seven-inning game. It was supposed to be a continuation of last year's slugfest that saw the teams combine for a record eight home runs. It was supposed to, at the very least,
Trammell heads to IL with hamstring strain
Top Reds prospect retroactively placed on seven-day injured list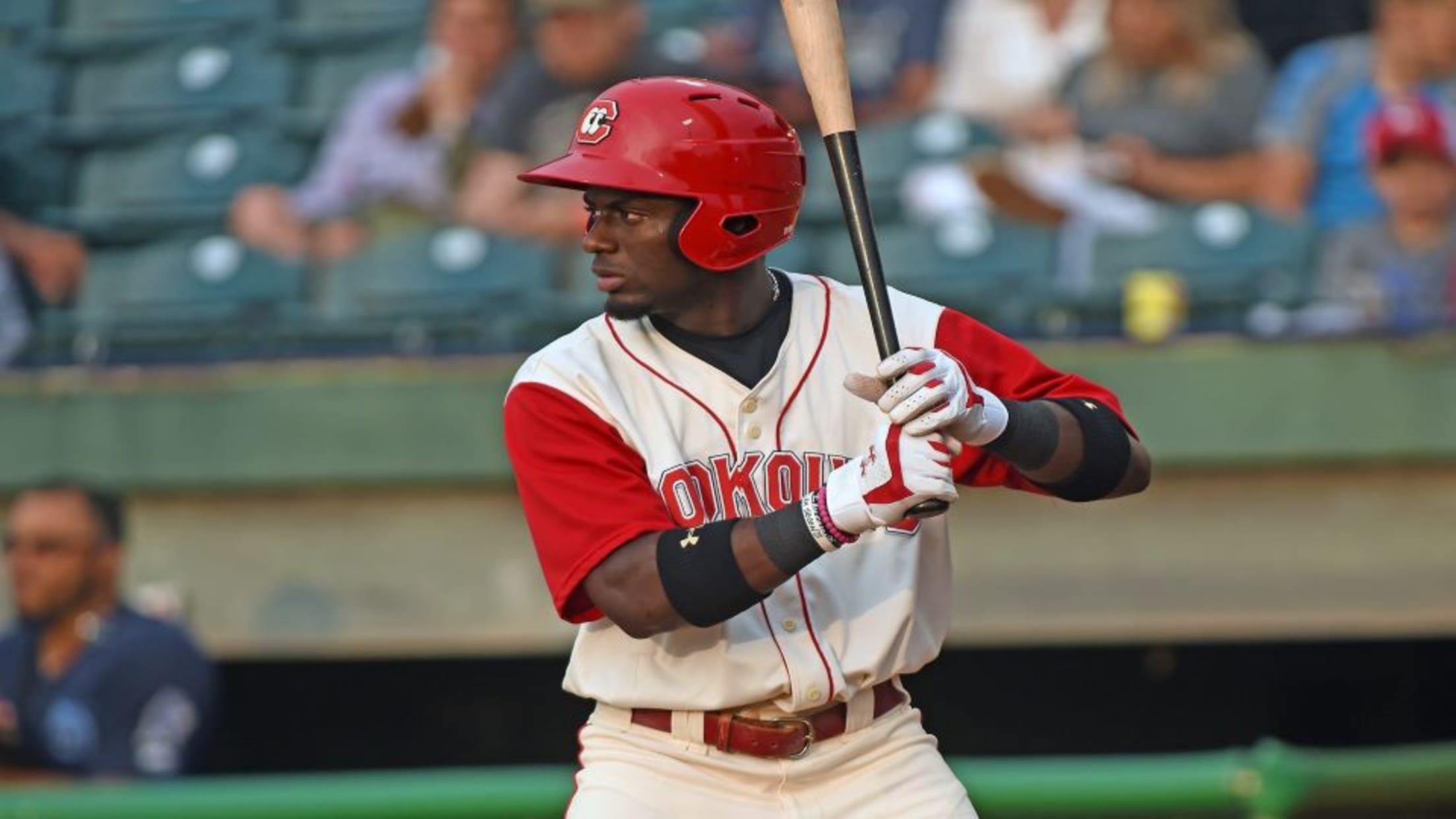 The Reds received some unfortunate news regarding their top prospect on Monday.Taylor Trammell, MLB.com's No. 15 overall prospect, was put on the seven-day injured list with a left hamstring strain by Double-A Chattanooga. The move was retroactive to June 15. 
Prospect Roundup: Games of June 10
Reds' Trammell with three hits, Grisham homers twice for Biloxi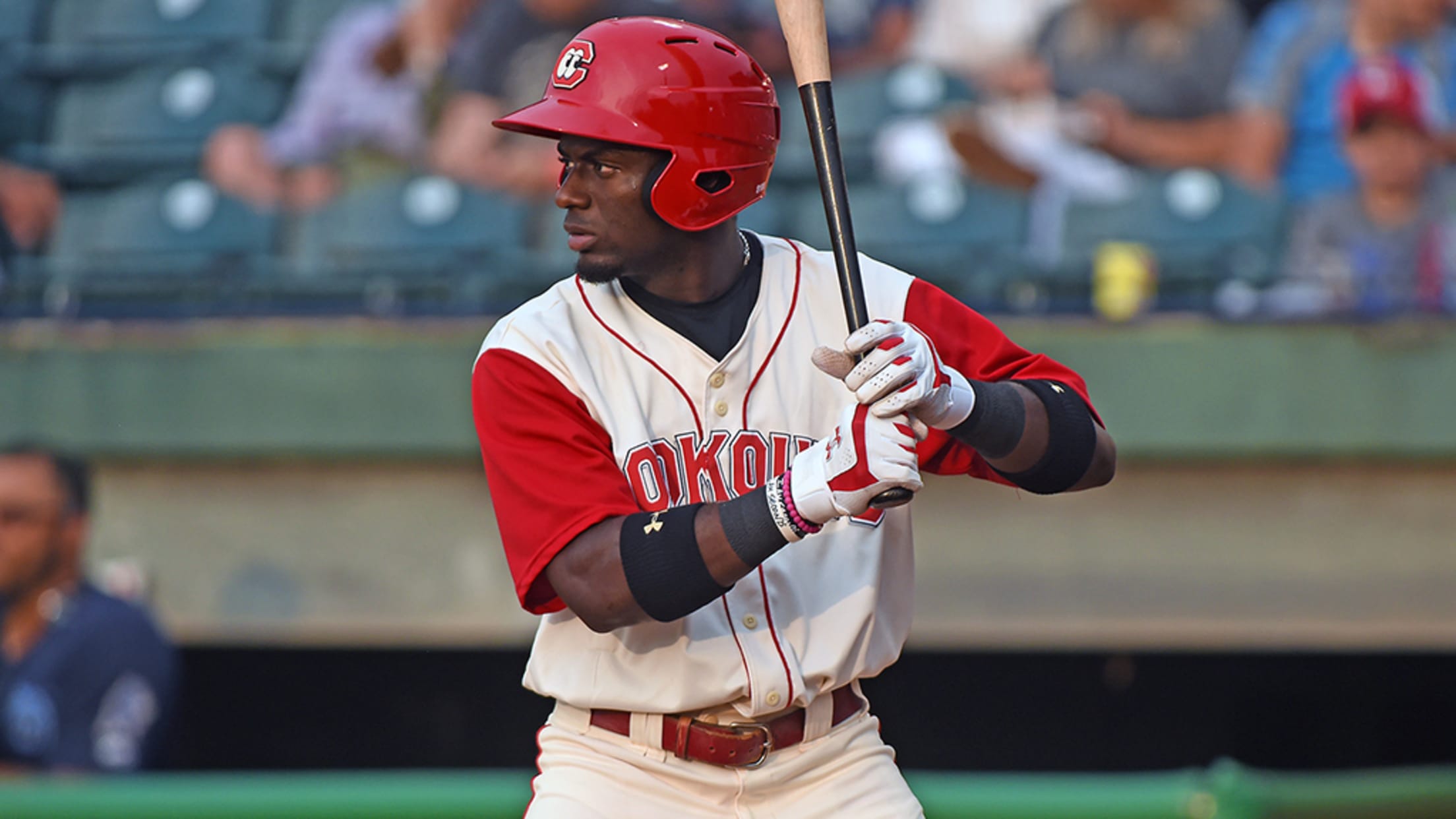 Reds CF Taylor Trammell, Double-A Chattanooga: 3-for-4, 1 2B, 1 RBI -- Cincinnati's top prospect doubled to right-field in the third, singled to center in the fifth, singled past second base in the seventh and walked in the ninth against Tennessee. Trammell, MLB.com's No. 16 overall prospect, has a .235/.362/.327
2019 All-Star Game: North Division Roster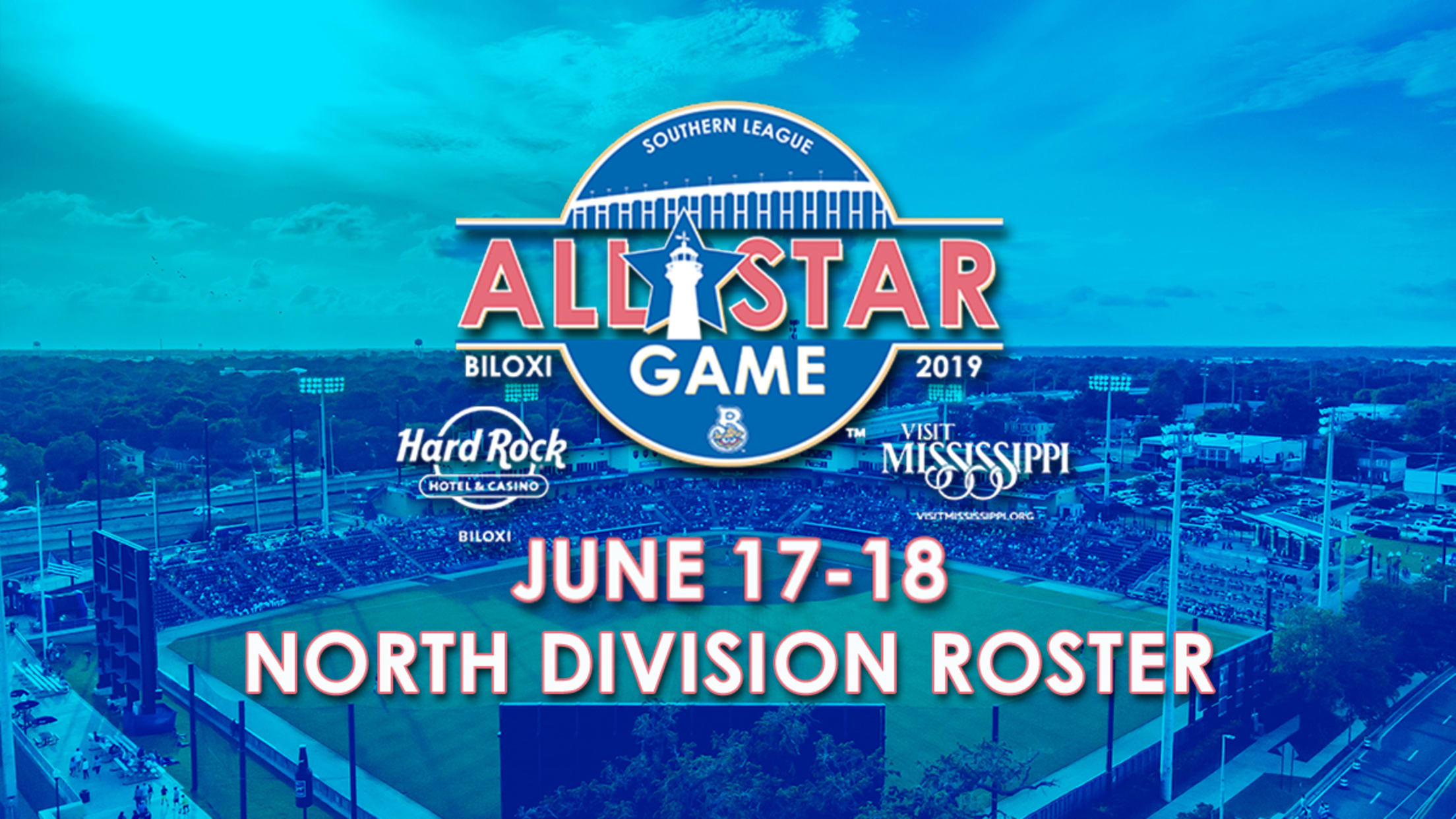 MARIETTA, GA - The Southern League of Professional Baseball Clubs are excited to announce the North Division's initial roster for the 2019 Southern League All-Star Game. This year's contest is scheduled for Tuesday, June 18 at MGM Park in Biloxi, Mississippi with first pitch slated for 6:35pm local time. Votes
Lookouts' Isabel extends homer streak
Reds No. 25 prospect joins Minor League century club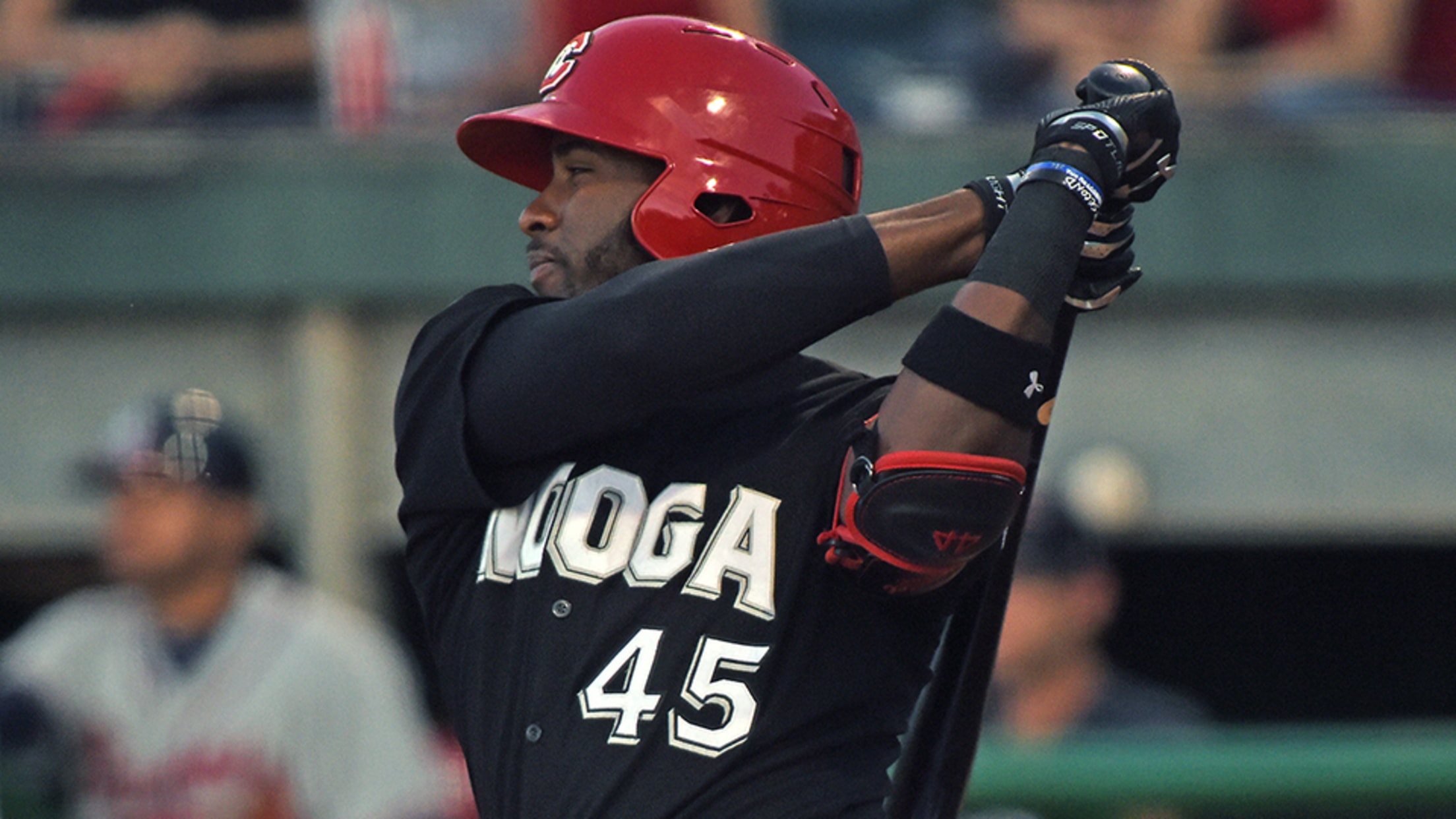 It's been several days since Ibandel Isabel hasn't homered in a game, and he wasn't going to let the streak end on Saturday.The 25th-ranked Reds prospect launched a two-run shot in the fifth inning to extend his long ball streak to five games as Double-A Chattanooga beat Birmingham, 7-4, at AT&T Field.
Lookouts' Isabel stays hot with two homers
Reds No. 25 prospect has four long balls in his last four games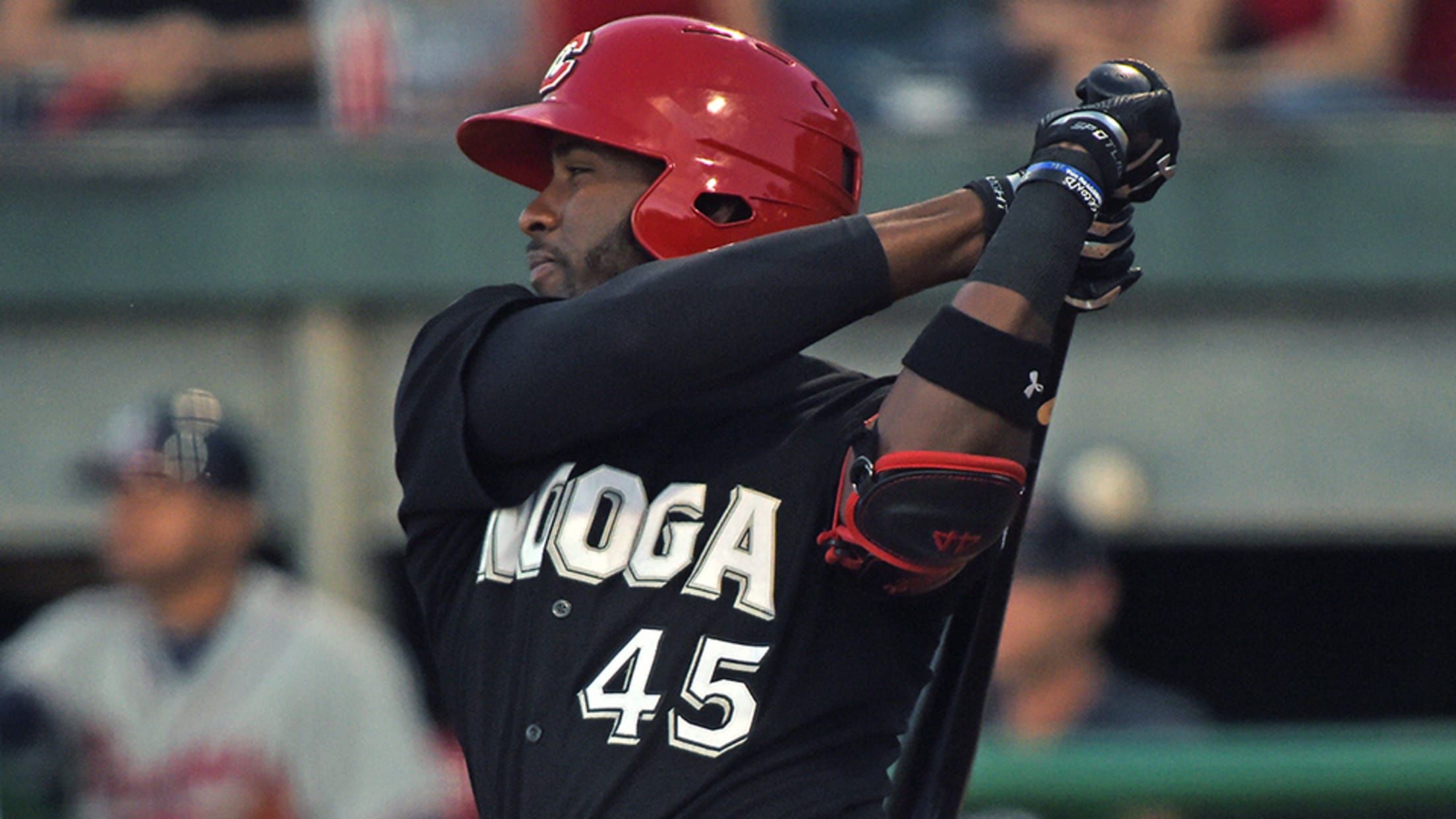 To say it's been a roller-coaster first month for Double-A Chattanooga would be an understatement. The Lookouts dropped six of their first 10 games and split the last 10 heading into Saturday.But numbers can be deceiving.Reds No. 25 prospectIbandel Isabel smacked two more homers and drove in three runs as
Lookouts' Trammell posts first four-hit game
Cincinnati's No. 2 prospect collects four singles, RBI, run in win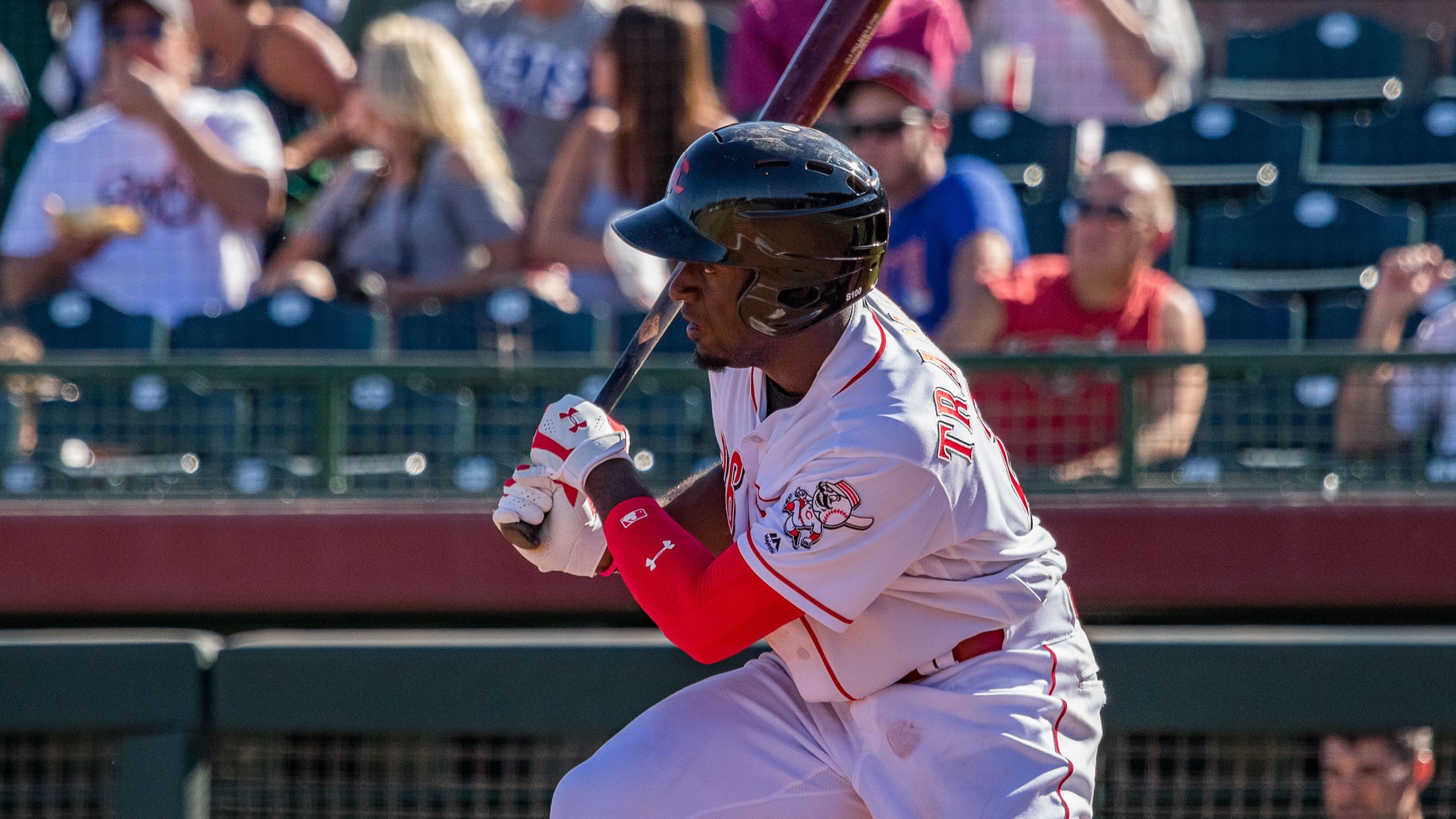 Taylor Trammell has found his stroke and is again relying on Mom's advice.Cincinnati's No. 2 prospect posted his first professional four-hit game Thursday, going 4-for-5 with an RBI and a run scored to pace Double-A Chattanooga to a 6-2 win over Jackson. After starting the year 2-for-10, Trammell has run
Prospect Roundup: Games of April 7
Jays' Diaz dazzles in Double-A debut; O's Reyes goes 5-for-5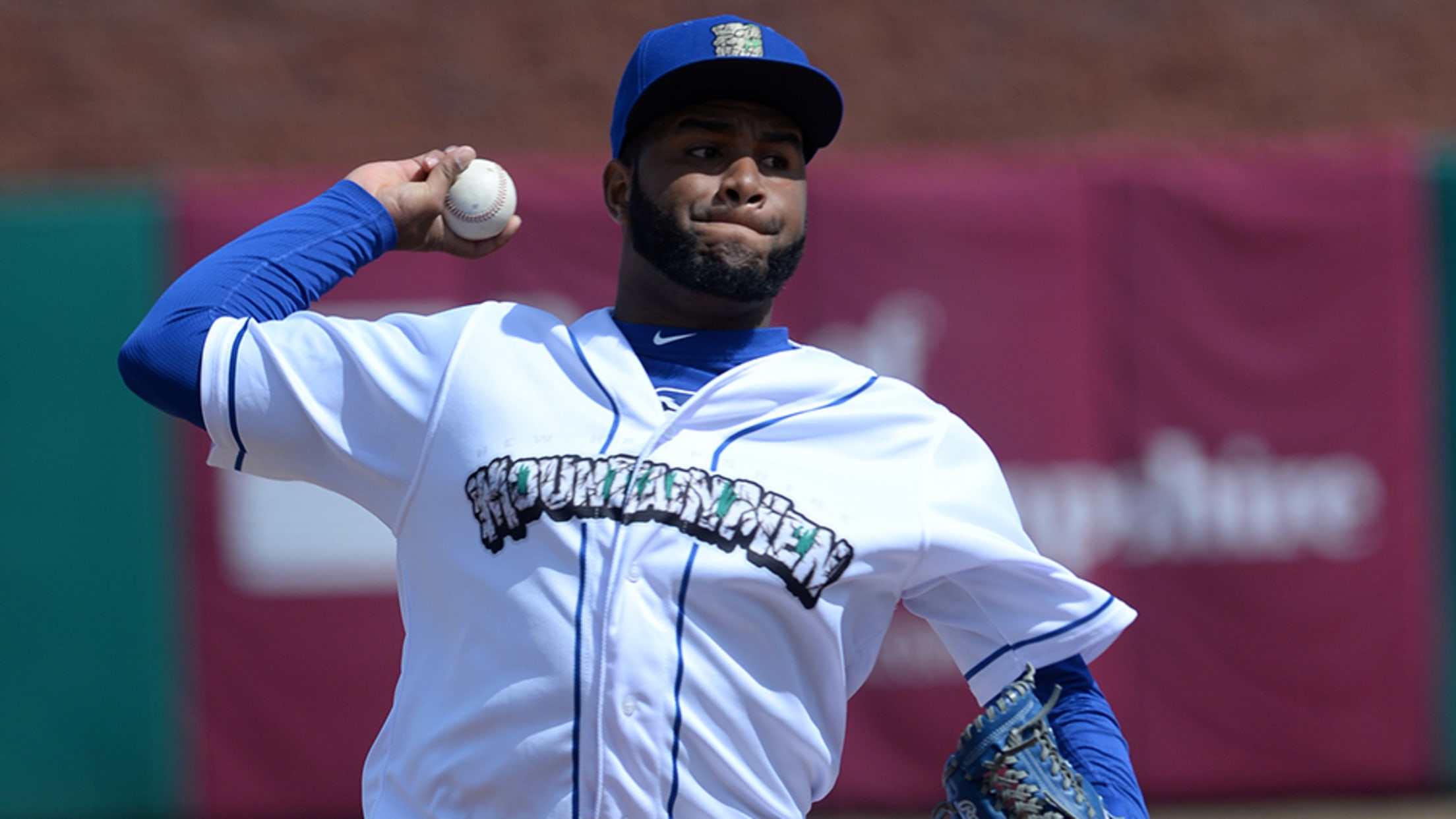 Blue Jays RHP Yennsy Diaz, Double-A New Hampshire: 6 IP, 1 H, 0 ER,0 BB, 5 K --  The Fisher Cats couldn't have asked for more from the 22-year-old right-hander in his Double-A debut. An international signee in 2015, his only blemish Sunday was a single by Barrett Barnes, who he eventually picked
Rays' Sánchez goes yard on three-hit day
No. 38 overall prospect survives collision, drives in four runs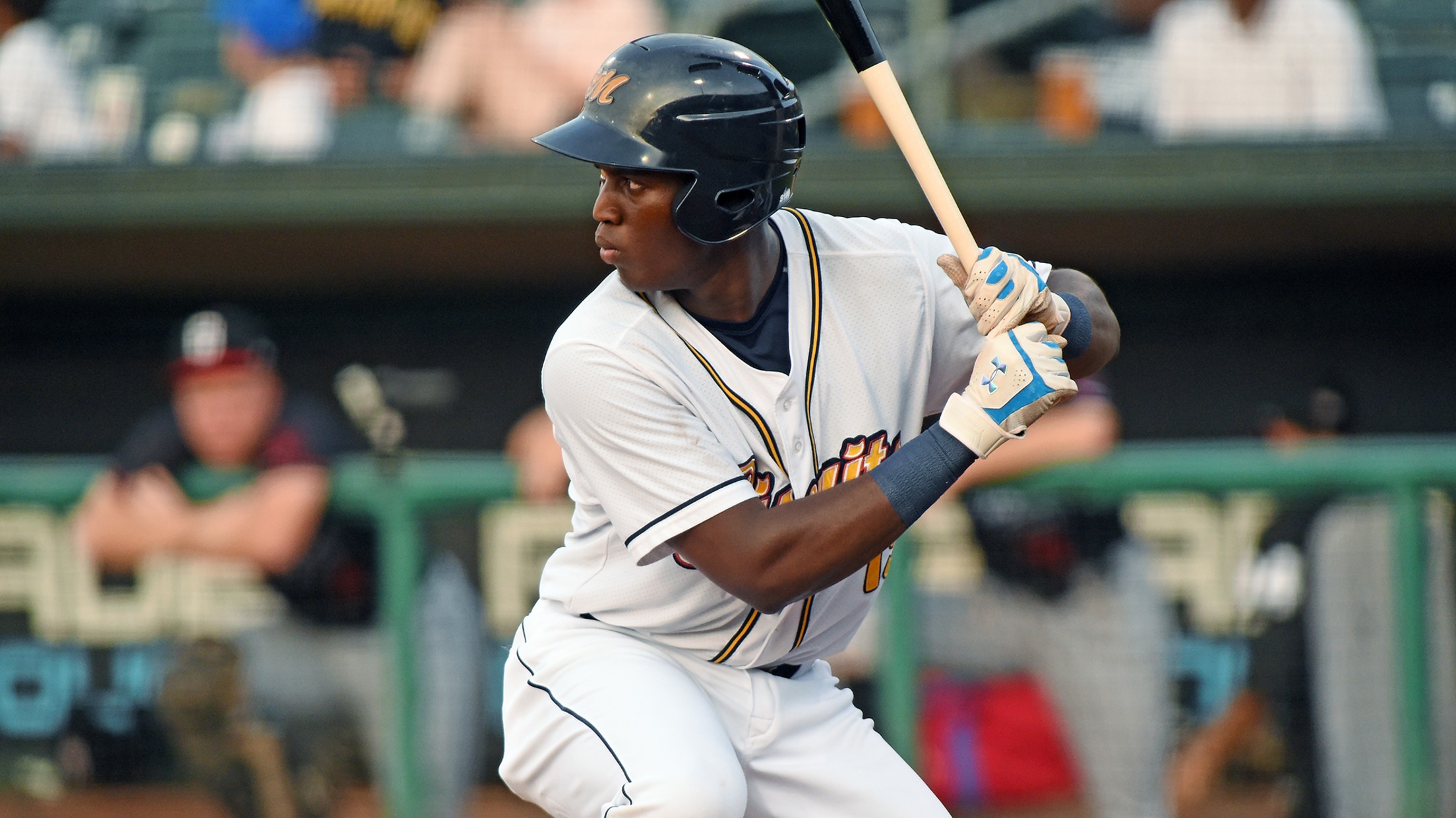 Jesús Sánchez already was off to a strong start this season, but he took it to another level Sunday.The Rays' No. 4 prospect went 3-for-5 with his first homer of the year and four RBIs in Double A Montgomery's 11-7 loss to Chattanooga at AT&T Field. He boosted his slash line
Southern League 2019 Season Primer
Over 70 of MLB's Top Prospects Featured on SL Rosters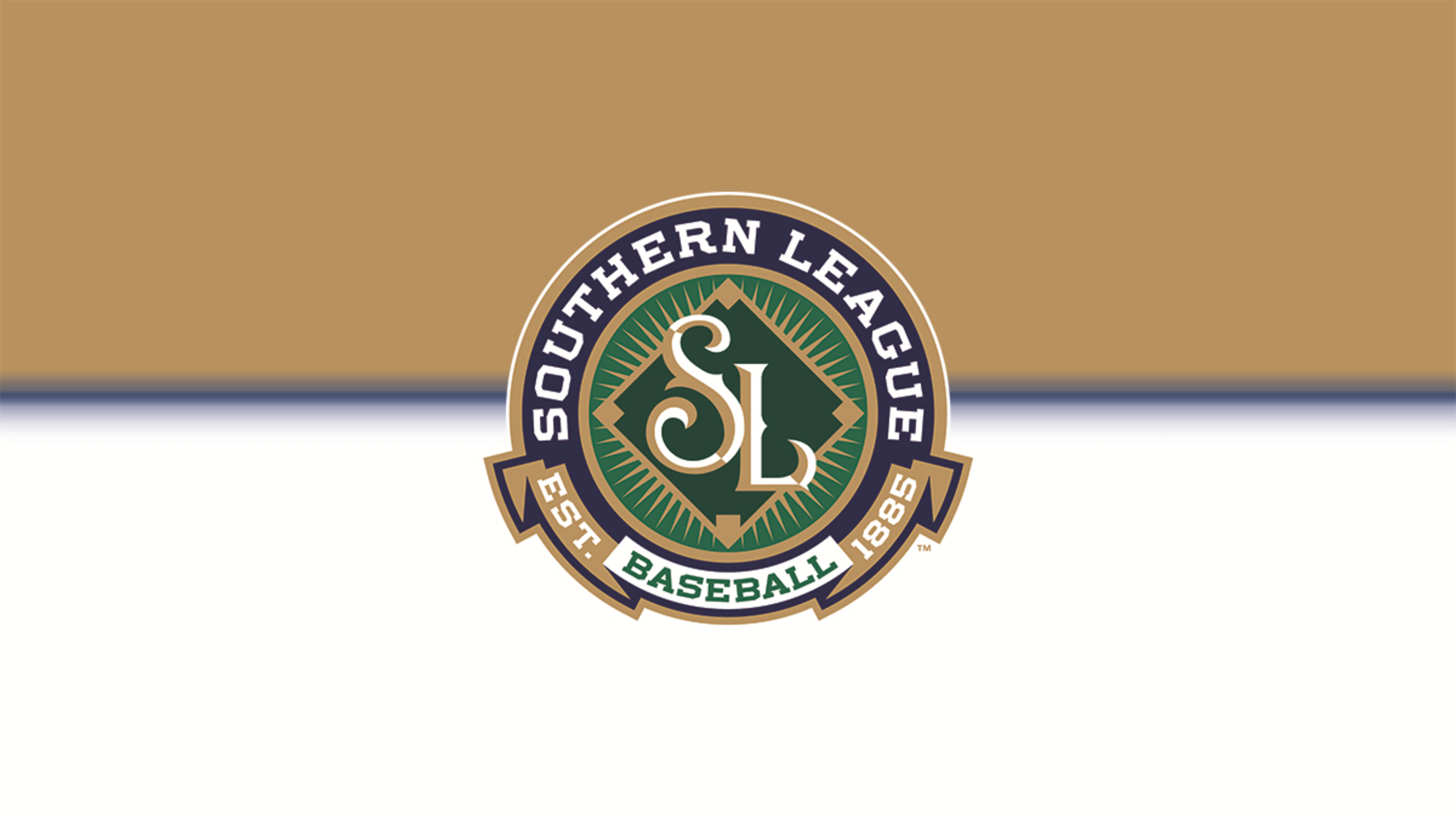 Happy #MiLBOpeningNight!Click Here to find composite 25-man Opening Day rosters for each of our 10 clubs!
Reds Prospect Primer: Senzel on the cusp
Top prospect shifts focus to outfield; Trammell continues ascent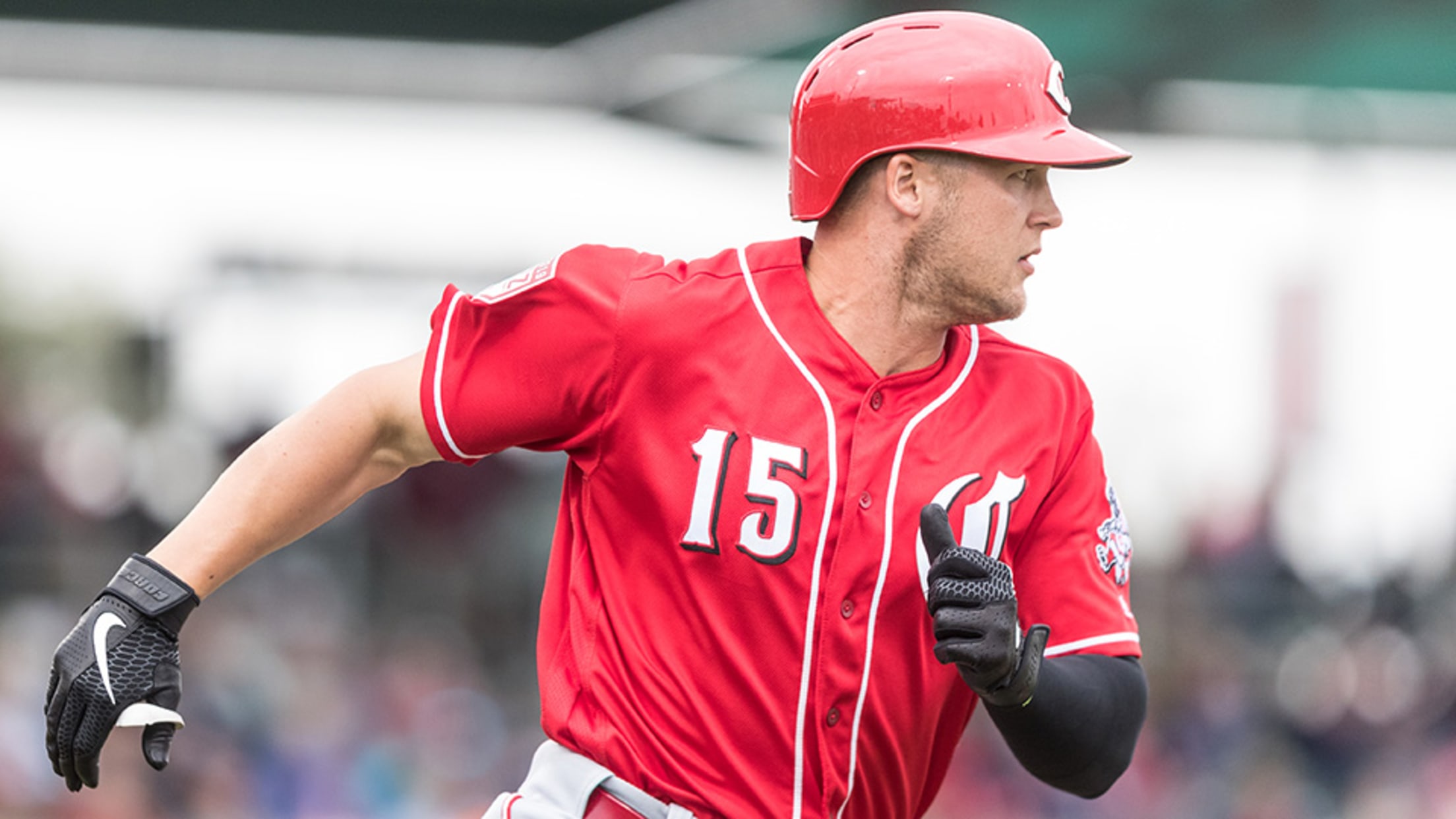 Some players are on the verge of stardom, others are entering a crucial phase of their development and still others are getting their first tastes of full-season ball. With the 2019 season approaching, MiLB.com takes a look at the most intriguing prospects from each MLB organization.Major League-ready: Nick Senzel, OFHad
2019 Preview: Chattanooga Lookouts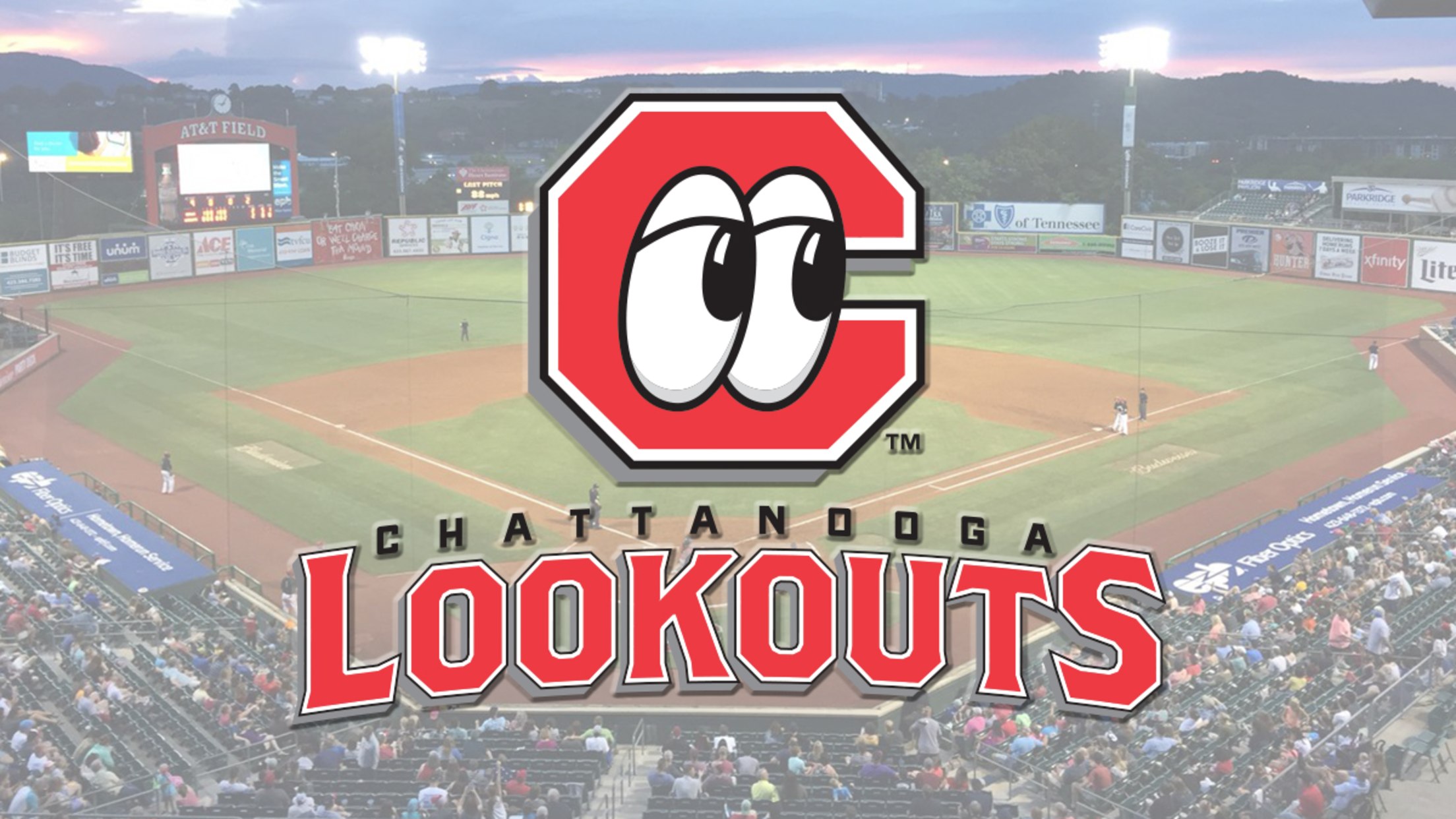 A return to the Cincinnati Reds organization has things looking up for the Chattanooga Lookouts, meaning the 2017 co-champions could be back in the Southern League playoff picture sooner rather than later.2018 RECORD: 65-72, 5th in the SL North Division2018 PLAYOFFS: N/AOPENING DAY: Thursday, April 4 vs Montgomery (Tampa Bay)