Biscuits Hold On For 6-4 Win Over Shuckers
Turang Launches Fifth Home Run For Biloxi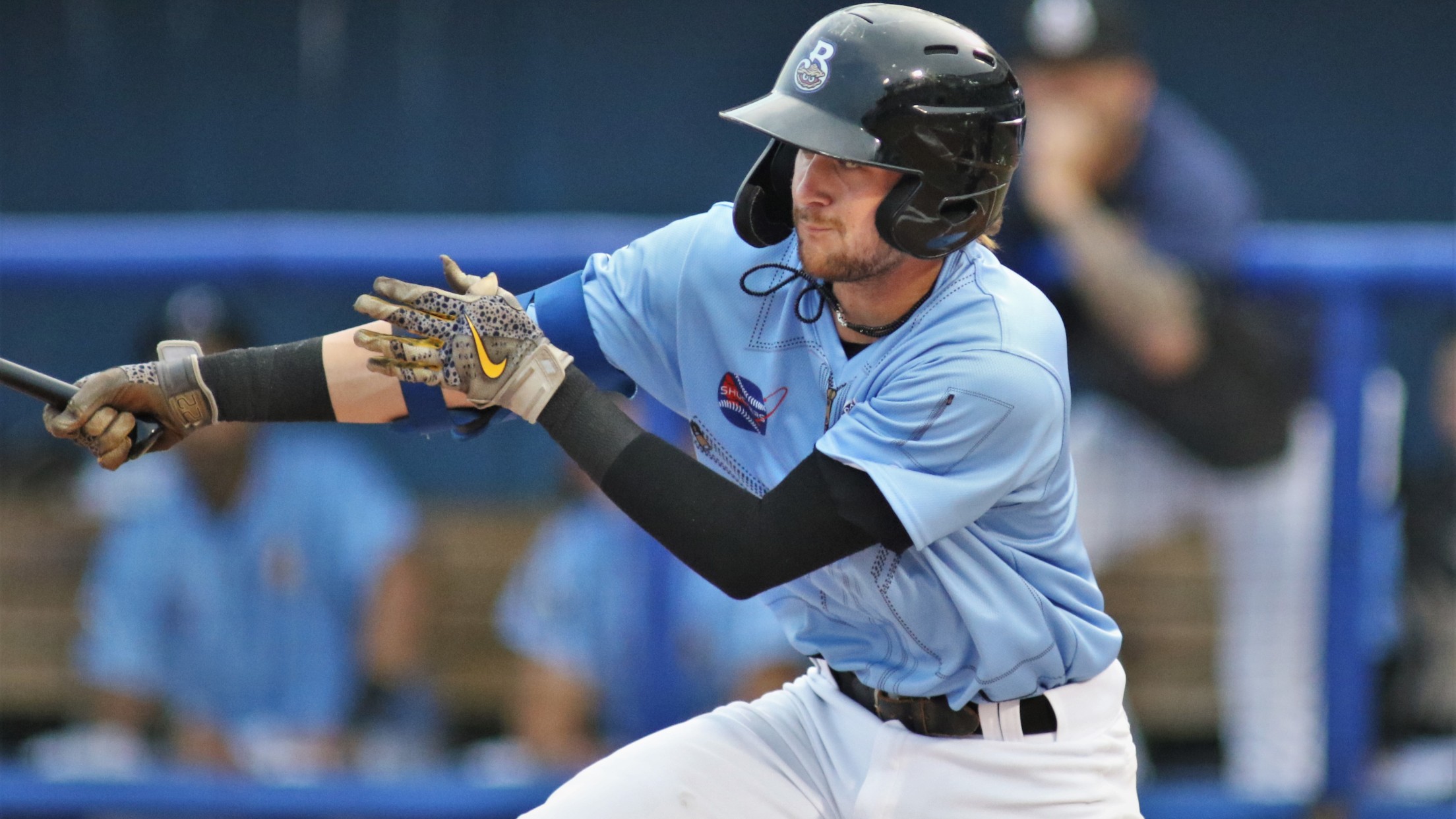 The Montgomery Biscuits (41-34) scored five early runs and held on to top the Biloxi Shuckers (29-48) 6-4 on Saturday night at MGM Park. Montgomery got to starter RHP Noah Zavolas (L, 3-6) in the top of the first inning when Niko Hulsizer hit a solo home run to left
Longo's Five-RBI Night Helps Shuckers Rally For 8-3 Victory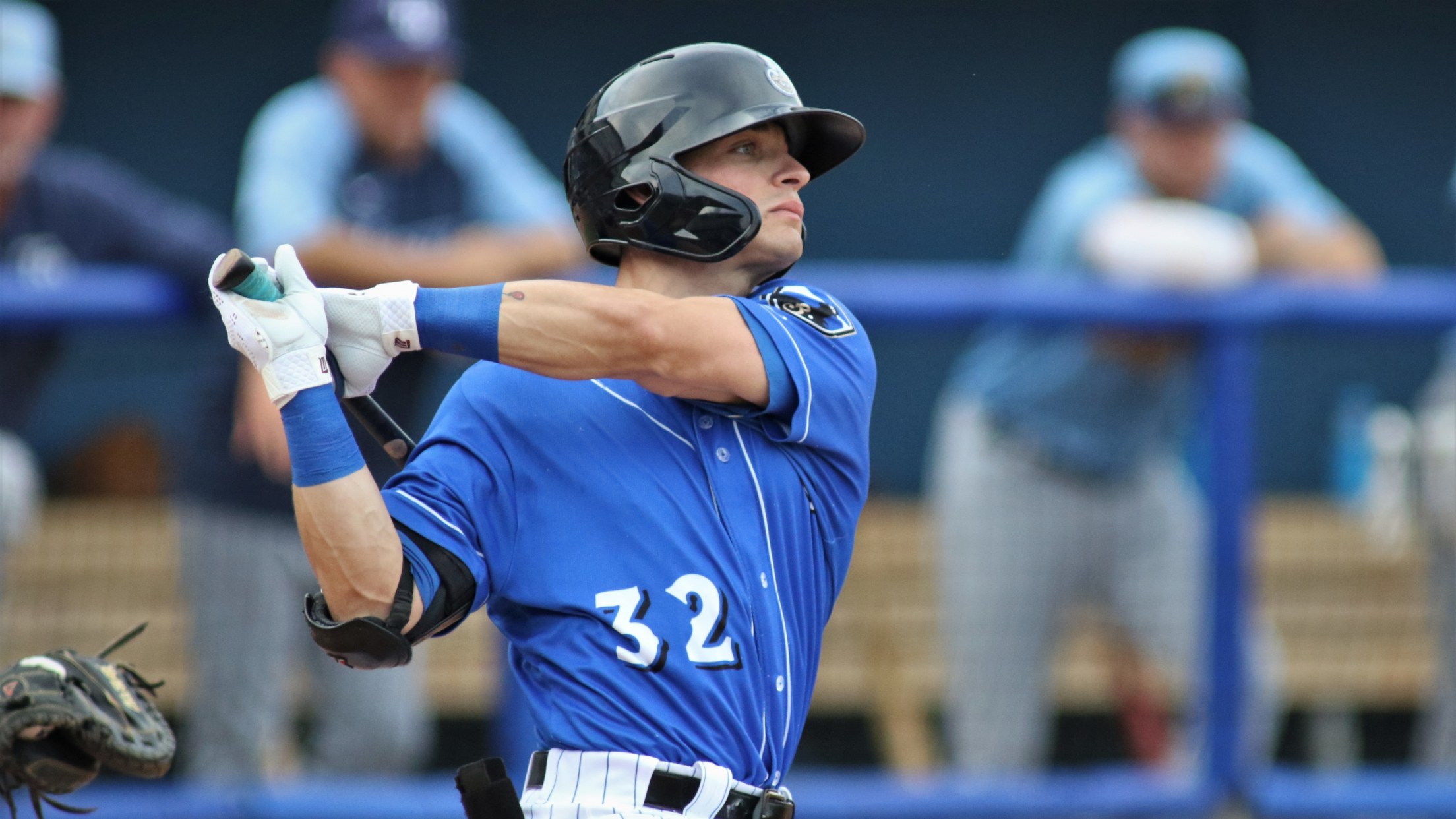 The Biloxi Shuckers (27-47) rattled off eight unanswered runs to storm back and top the Montgomery Biscuits (40-32) 8-3 on Thursday night at MGM Park. Trailing 2-0 going to the bottom of the sixth, the Shuckers used two home runs to vault in front. Ryan Aguilar led off the frame
Biloxi Extends Winning Streak To Seven Straight With 5-4 Win
Shuckers Fall In Continuation of Suspended Game Against Montgomery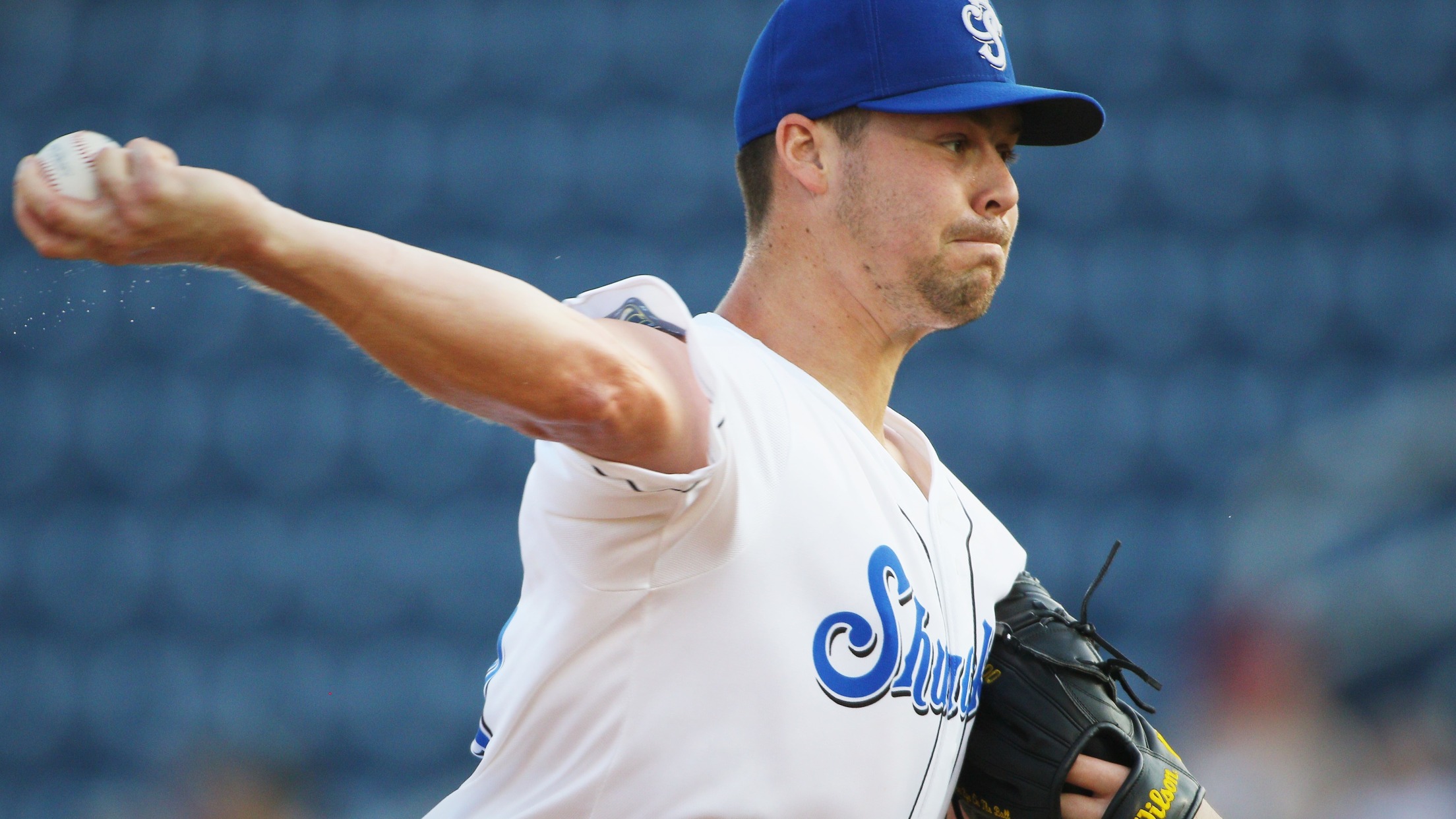 The Biloxi Shuckers (26-46) secured a 5-4 win over the Montgomery Biscuits (39-31) in their regularly scheduled game on Tuesday night at MGM Park, extending their season-best winning streak to seven games. Earlier in the night, the Shuckers were walked off in the continuation of a suspended game from July
Sweep! Shuckers Rally To Down M-Braves 4-3
Palma Delivers Go-Ahead Hit Again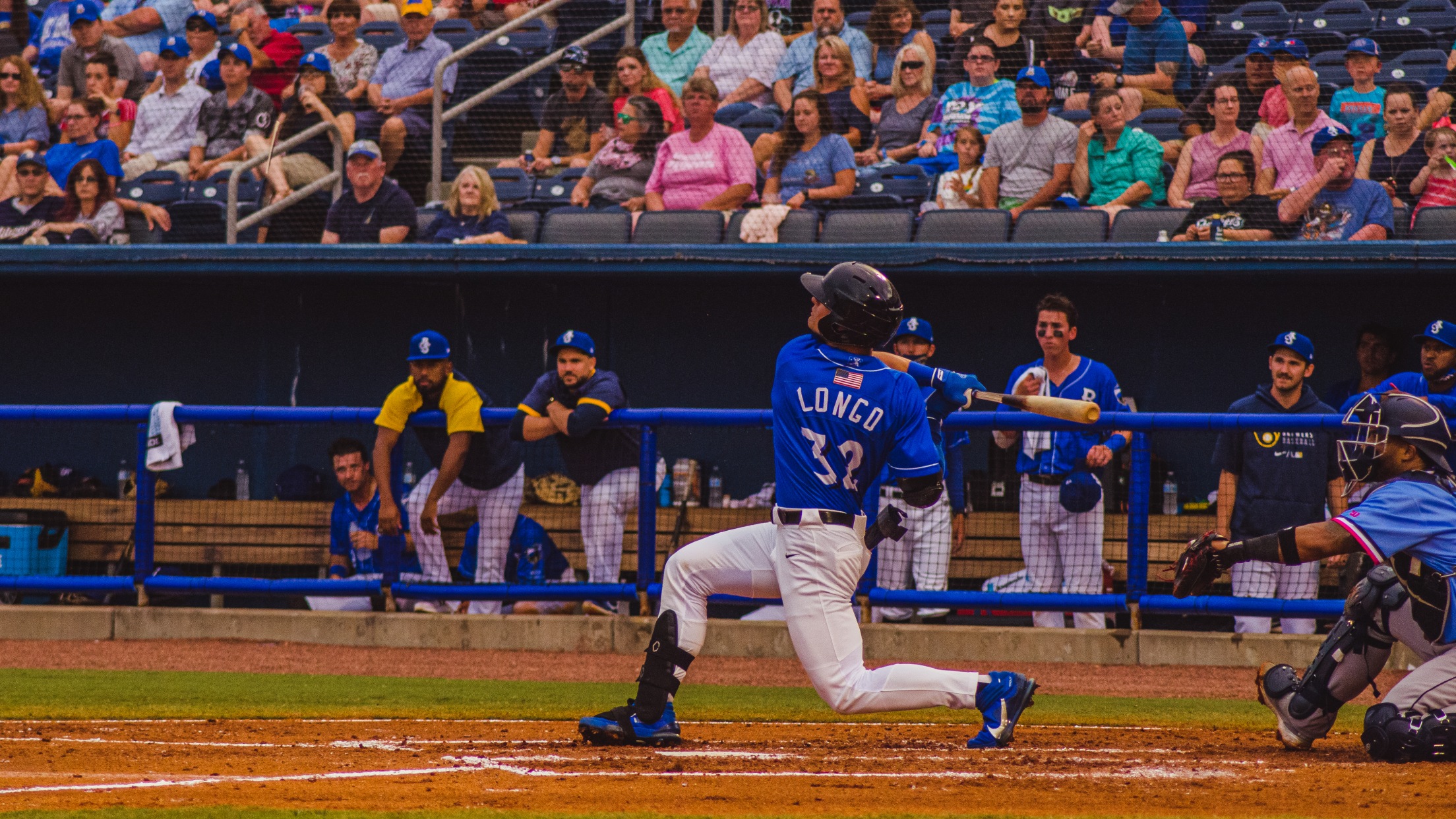 Another late rally by the Biloxi Shuckers (24-45) helped secure a series sweep of the Mississippi Braves (40-32) with a 4-3 win on Sunday afternoon at Trustmark Park. With the victory, the Shuckers have now won six straight games as they return to MGM Park for a 12-day home stand.
Palma's Pinch-Hit Single Delivers Shuckers' 4-2 Win
Biloxi Wins Fourth Straight, Take Series From M-Braves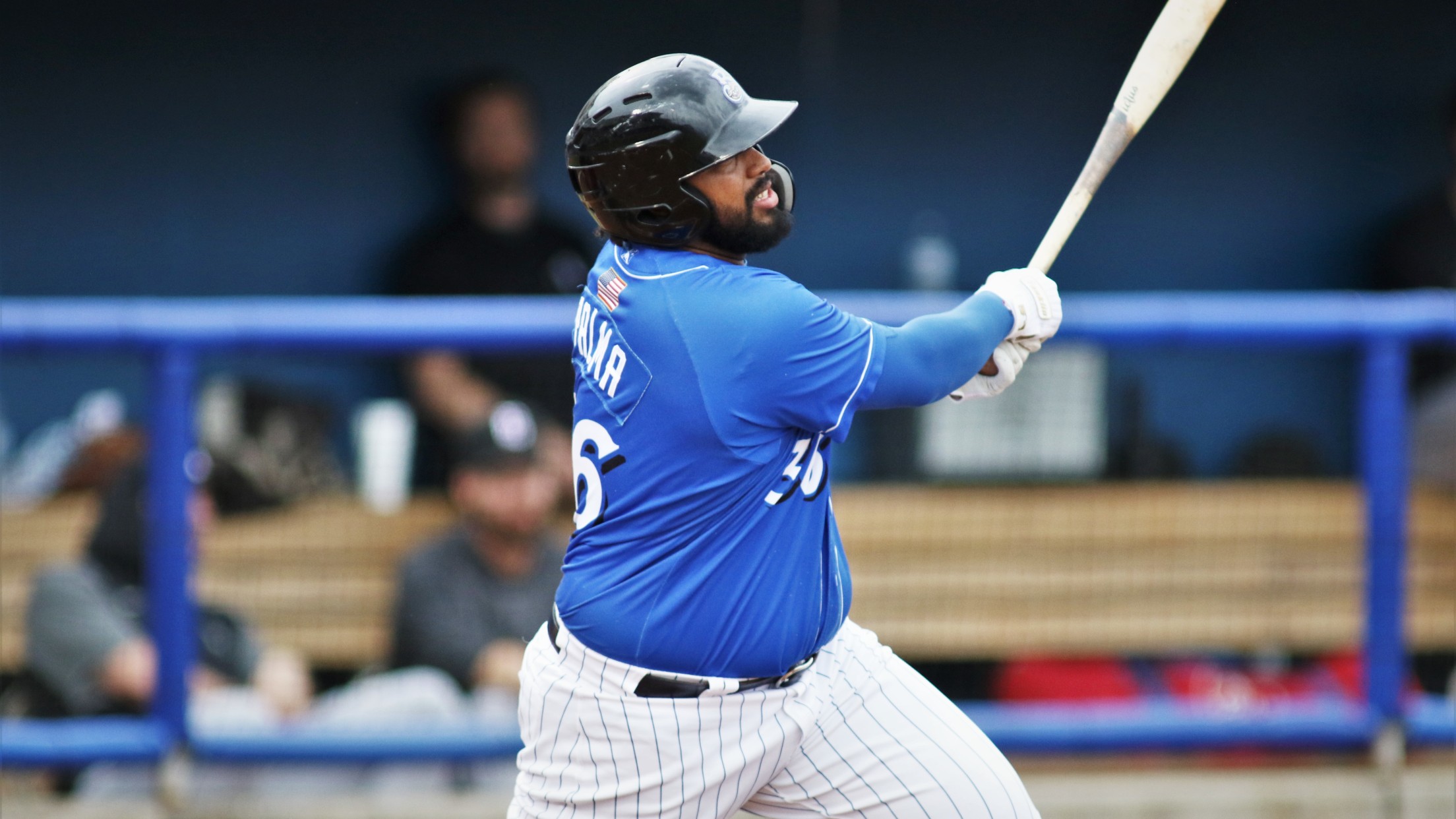 A ninth-inning rally lifted the Biloxi Shuckers (23-45) to a 4-2 win over the Mississippi Braves (40-30) on Friday night at Trustmark Park. The victory was the fourth straight win for the Shuckers and gives them a series win over the M-Braves. With the game tied at 2-2 in the
Spanberger's Historic Night Powers Shuckers To 14-3 Win
Shuckers' Outfielder Sets Franchise Record for RBI, Ties Record For Homers and Hits in a Game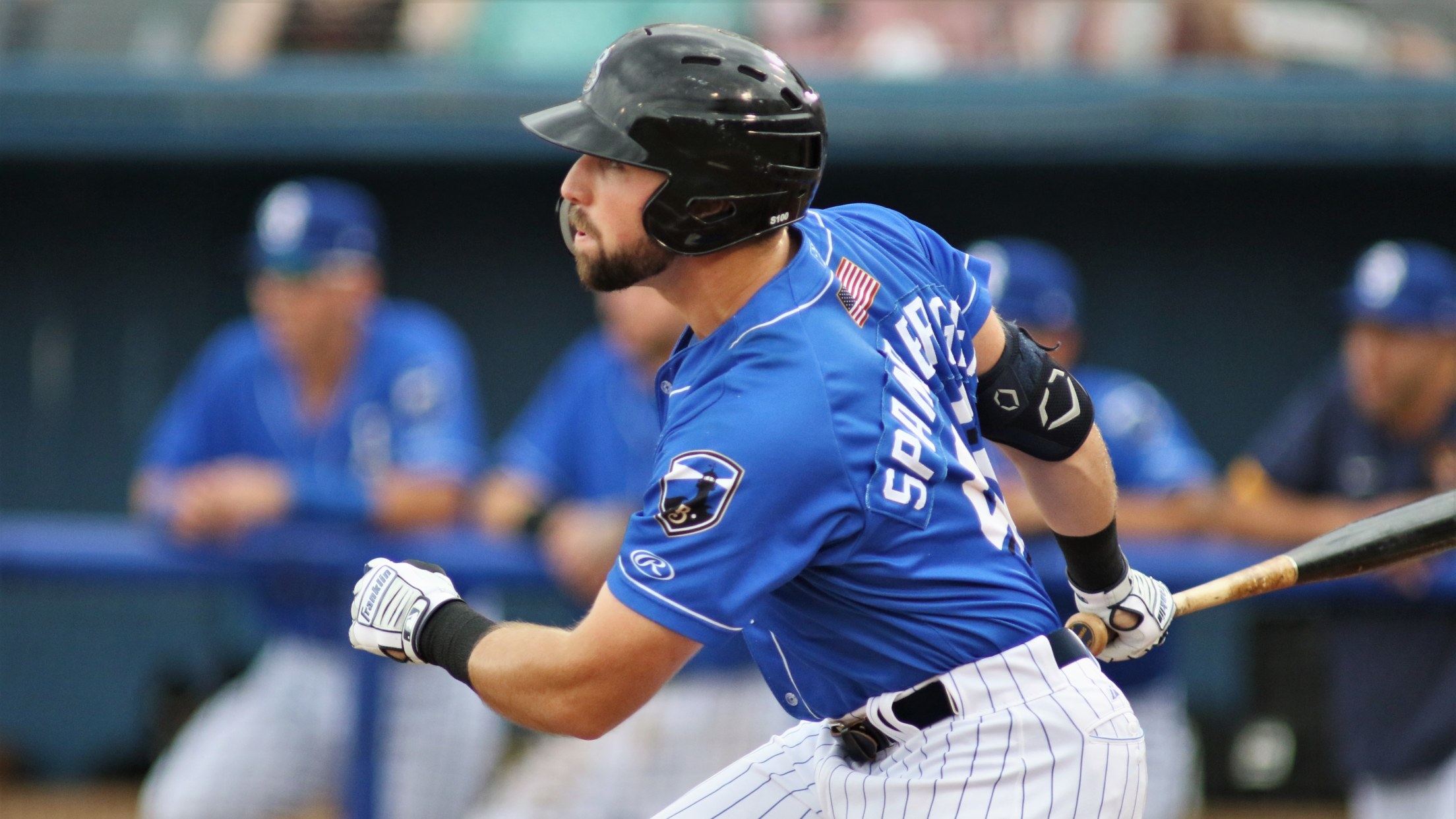 Chad Spanberger wrote his name all over the Biloxi Shuckers (21-45) record books with a three homer, five hit, nine RBI night, powering the Shuckers to a 14-3 victory over the Mississippi Braves (40-28) on Wednesday night at Trustmark Park. Spanberger recorded his first hit of the night in the
Zavolas Spins Seven Scoreless As Biloxi Blanks M-Braves 1-0
Fry Doubles Twice, Scores Game's Only Run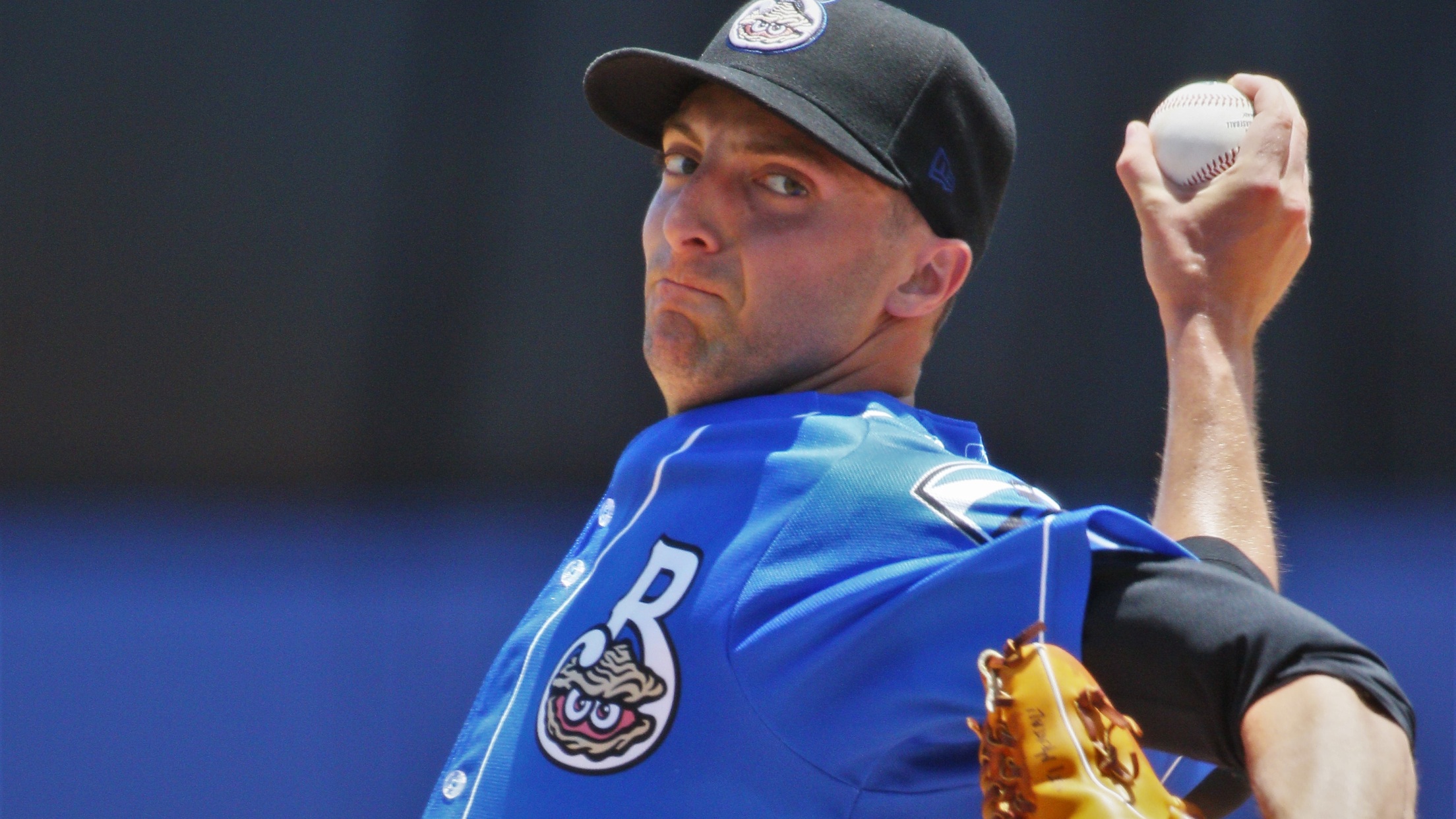 Three pitchers for the Biloxi Shuckers (20-45) combined to shutout the Mississippi Braves (40-25) in a 1-0 win to open their series at Trustmark Park. The win is the first in a series opener for the Shuckers this season. Biloxi threatened to score in the first inning but was unable
Shuckers Seven-Run Rally Spoiled As Biscuits Walk Off Biloxi Again
Fry Comes a Single Shy of Cycle For Biloxi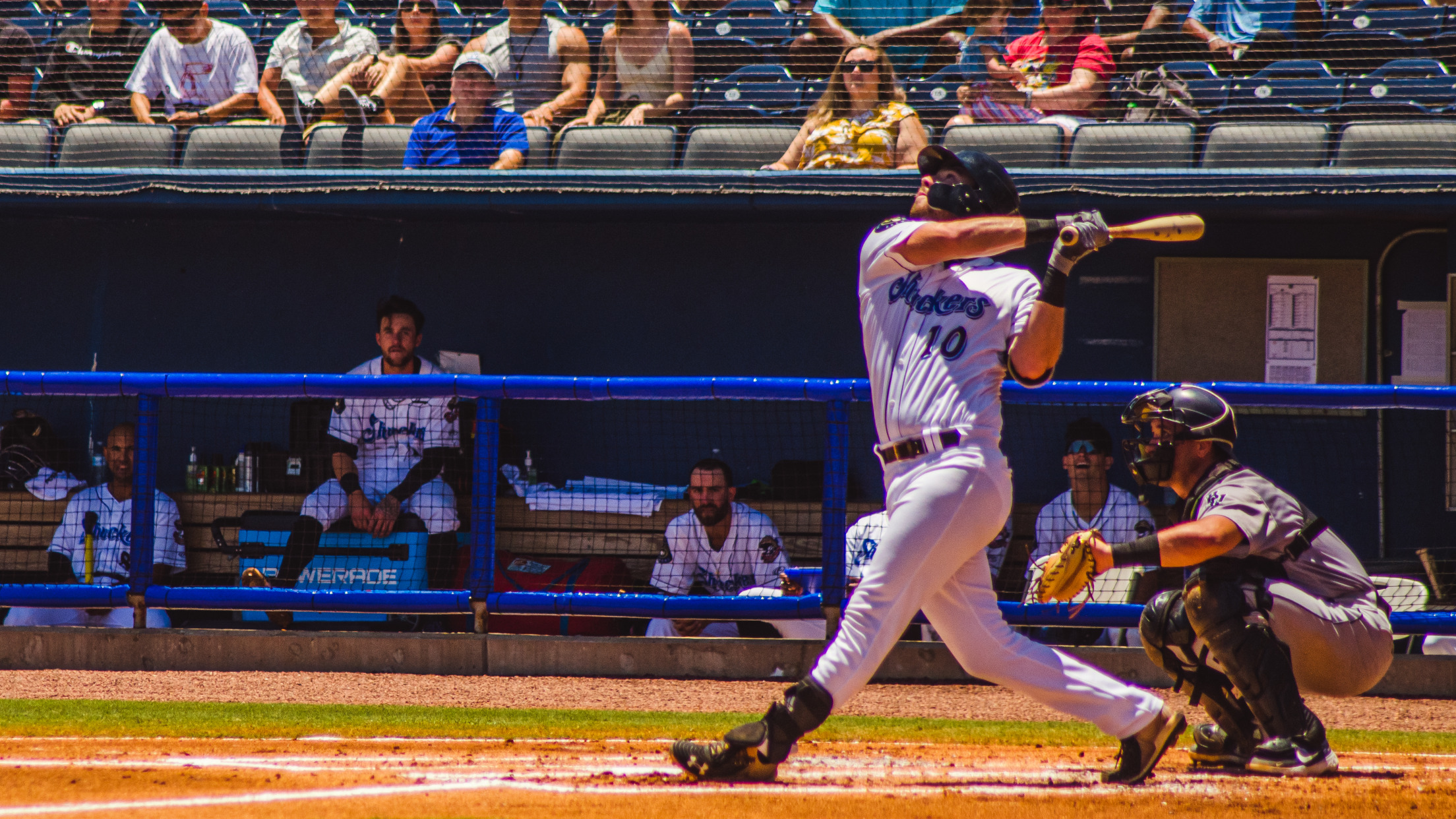 The Biloxi Shuckers (19-44) used a six-run eighth inning to force extra innings but were defeated in walk-off fashion for a second straight night by the Montgomery Biscuits (32-29) 9-8 in 11 innings on Friday night at Riverwalk Stadium. David Fry and Mitch Longo both had three hit nights for
Biscuits Walk Off Shuckers 5-4
Longo Goes Perfect 4-for-4 For Biloxi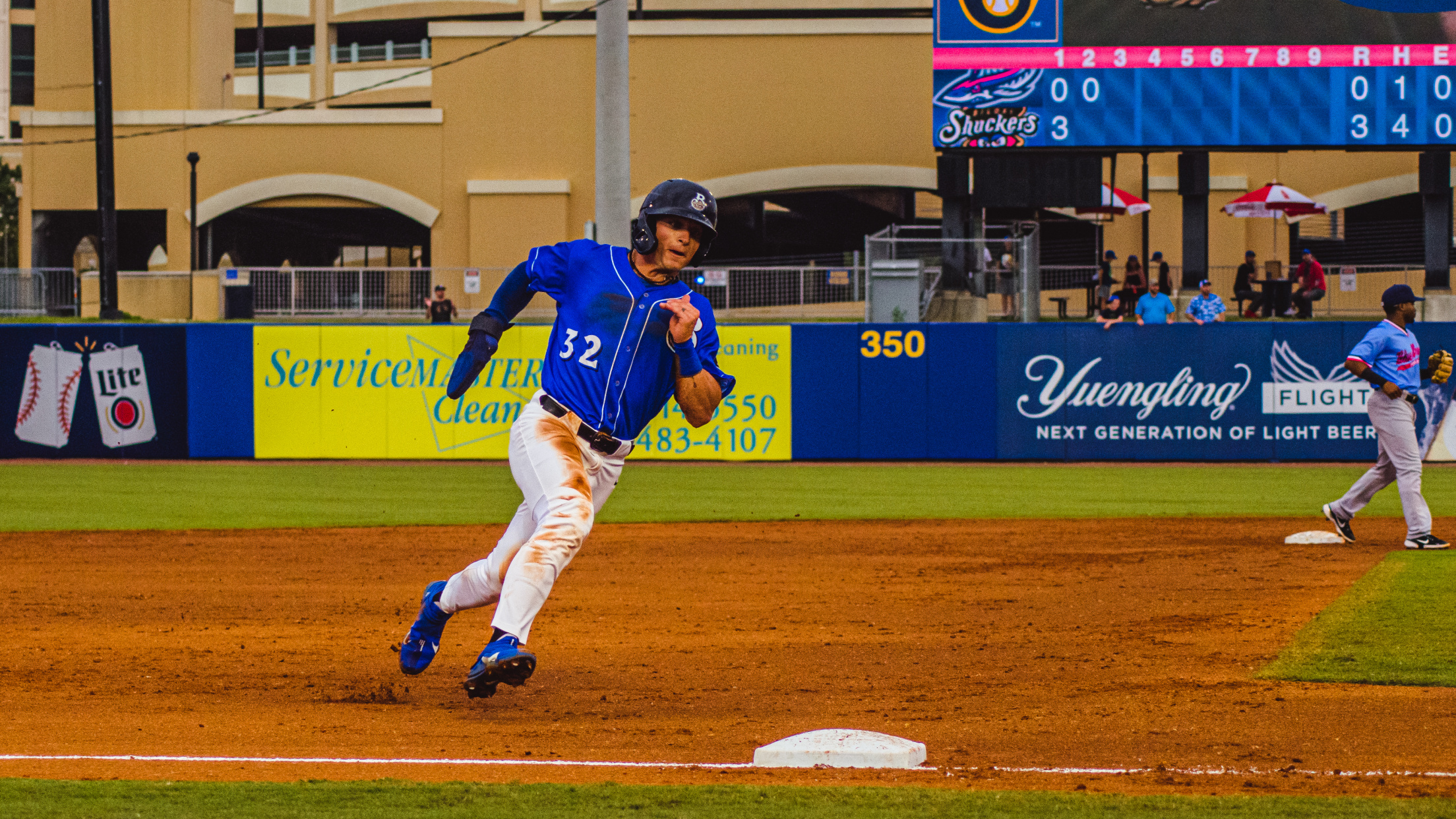 Ruben Cardenas hit a walk-off home run for the Montgomery Biscuits (31-29) to top the Biloxi Shuckers (19-43) 5-4 on Thursday night at Riverwalk Stadium. Biloxi had a chance to plate the go-ahead run in the top of the ninth inning. Brent Diaz worked a lead-off walk against RHP Chris
Lutz' Late Heroics Salvage Shuckers Victory
Small Spins Another Gem In Career Long 5.2 Innings of Work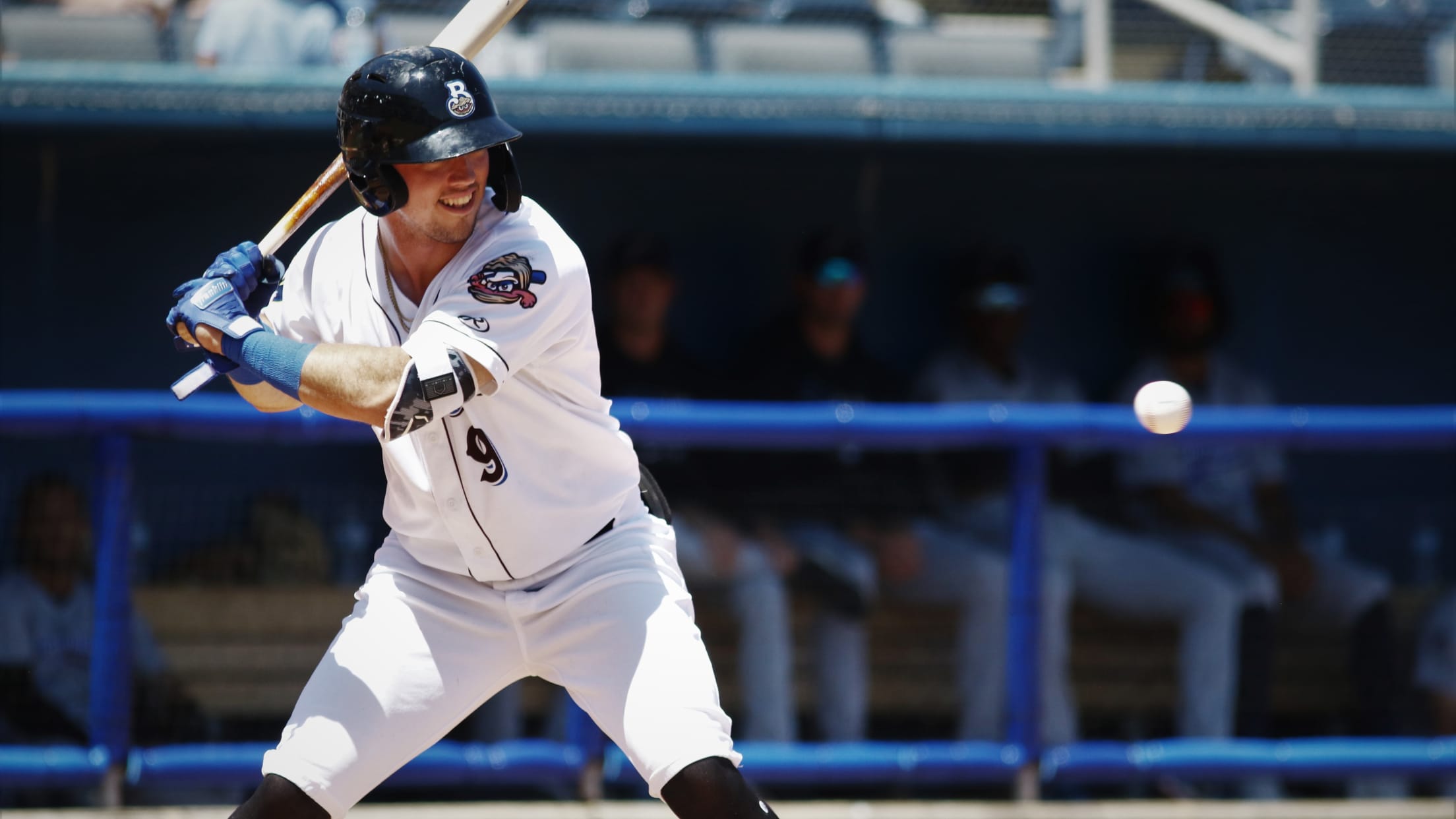 Tristen Lutz drove in four runs in the final two innings as the Biloxi Shuckers (12-18) topped the Montgomery Biscuits (12-17) 7-3 on Sunday afternoon at Riverwallk Stadium. Biloxi's offense exploded for 14 hits, the most in a game for the Shuckers this season. With the game knotted at 3-3,
Late Slam Stuns Shuckers
Longo Homers and Lutz Drives In Two in Biloxi's Defeat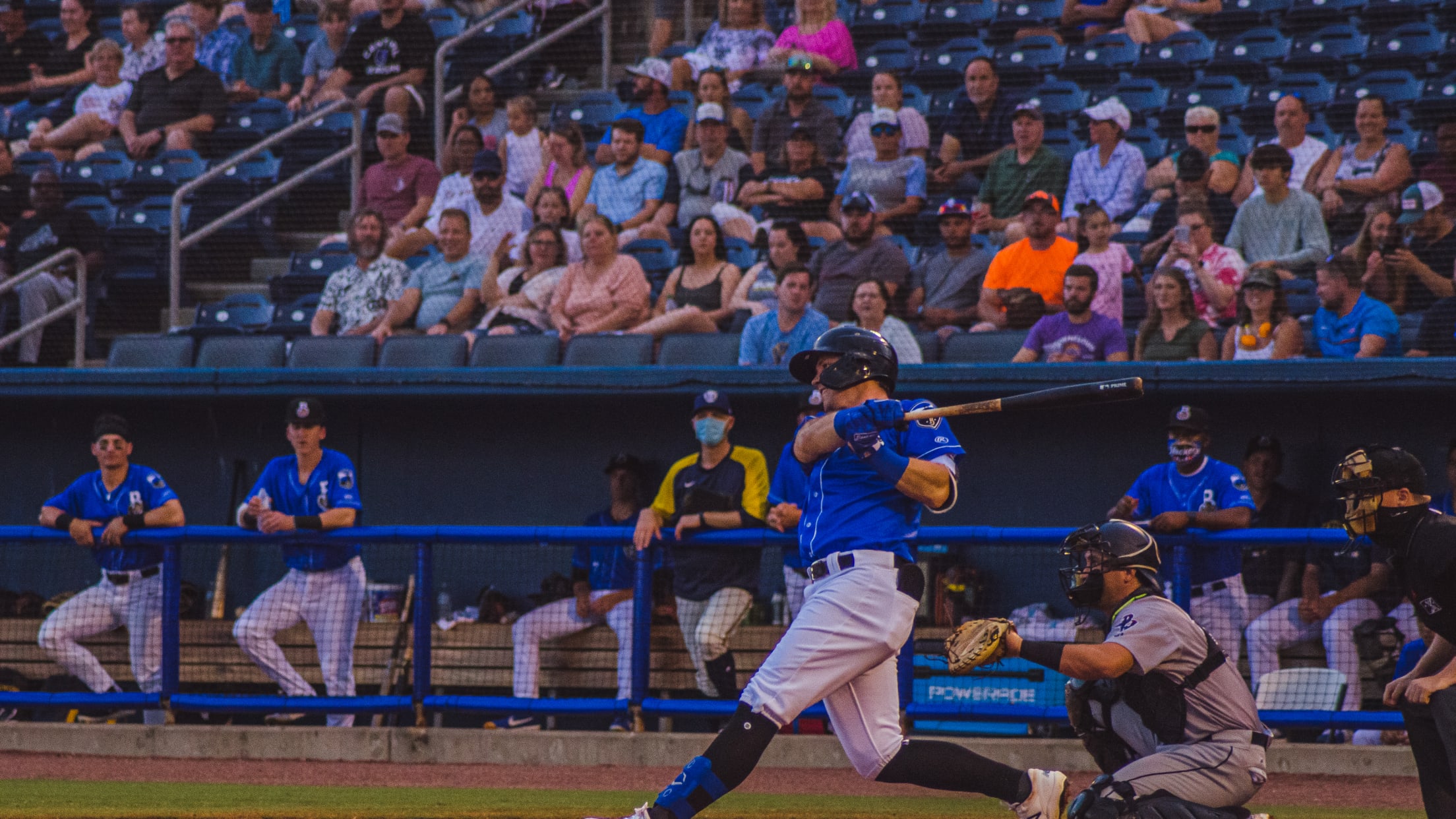 A go-ahead grand slam in the ninth inning helped the Pensacola Blue Wahoos (14-8) top the Biloxi Shuckers (9-13) 5-4 on Friday night at MGM Park. Holding a 3-1 lead heading into the ninth inning, Biloxi turned to RHP Braden Webb (L, 1-1) for the second straight night. The righty
Bats Explode Early In 14-10 Shuckers Win
Contreras Sets a New Career High with 11 Strikeouts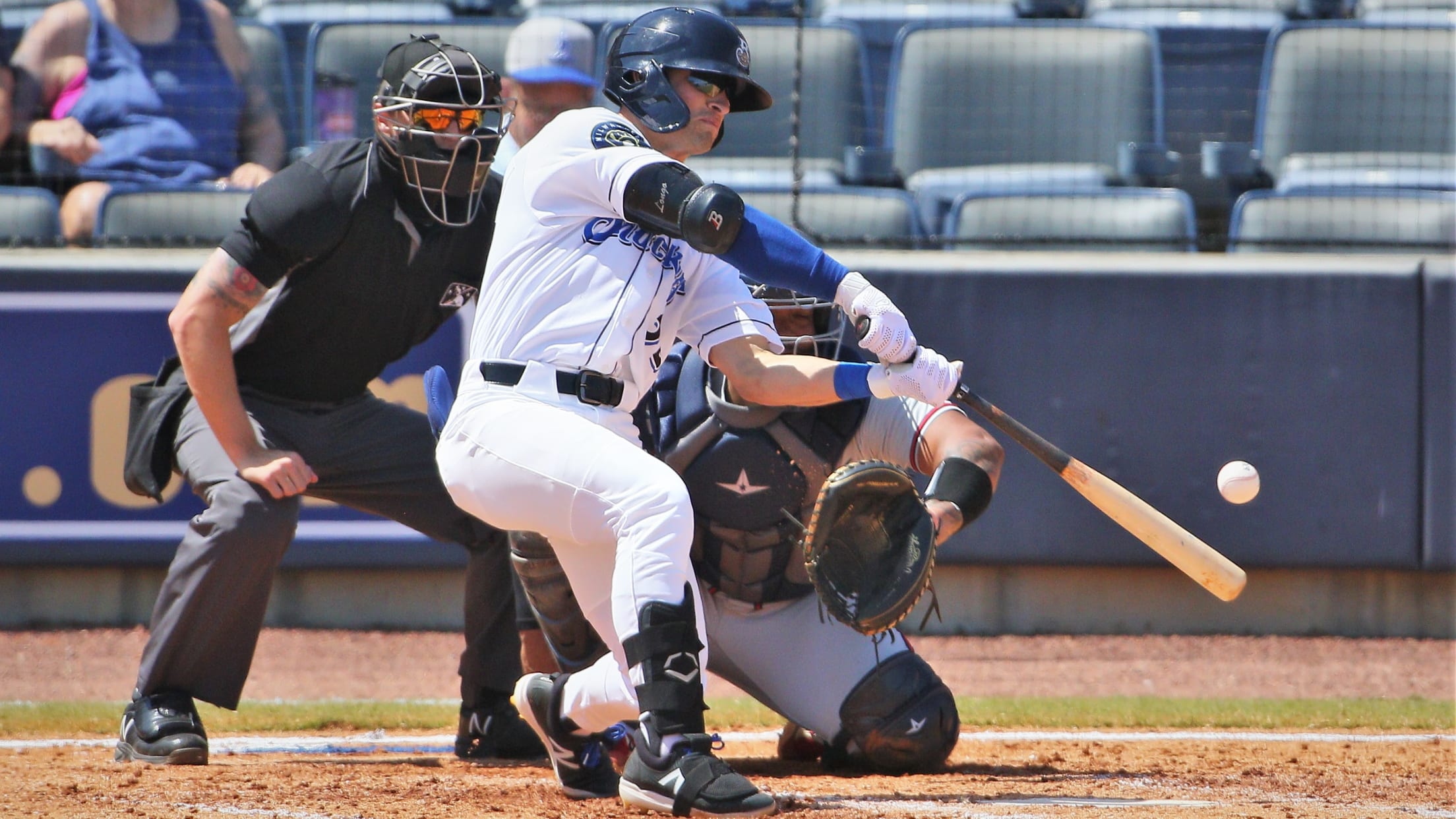 The Biloxi Shuckers (5-7) scored seven runs in the top of the first inning en route to a 14-10 win over the Mississippi Braves (4-8) on a windy Sunday at MGM Park. With the win, the Shuckers pick up their first series win of the year, taking four of six
Pantoja's Late Heroics Lift RubberDucks Past Flying Squirrels, 5-4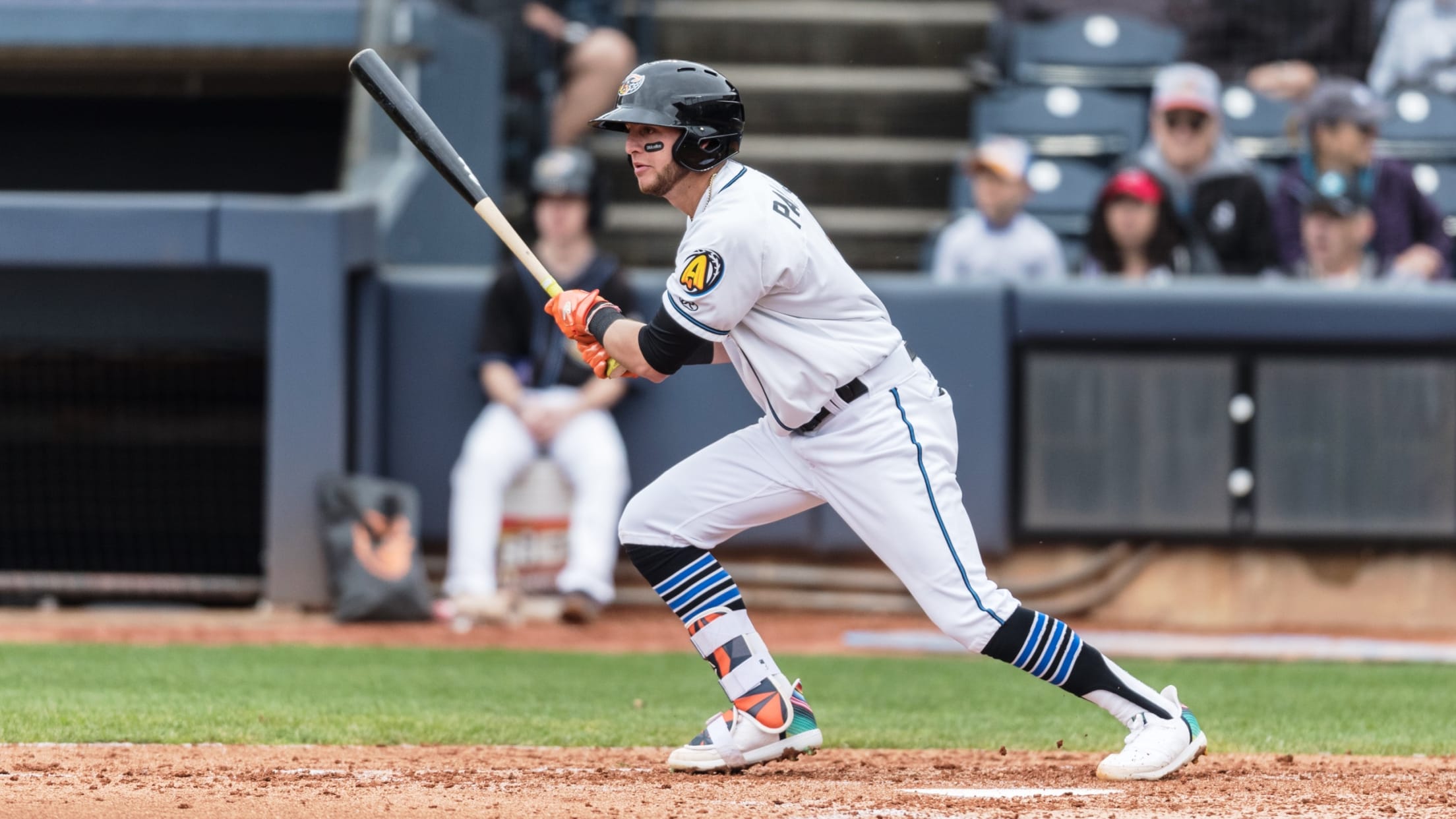 RubberDucks Game RecapRubberDucks 5 (23-37, 57-72) Flying Squirrels 4 (25-36, 48-80) (Final/10 Innings)WP: Dalbert Siri (2-1) LP: Carlos Navas (2-2) Save: NoneSummaryThe Akron RubberDucks took the series opener Thursday night at Canal Park in walk-off fashion over the Richmond Flying Squirrels by a score of 5-4 thanks to a line
Longo's four hits helps Ducks rally for 6-5 win over Fisher Cats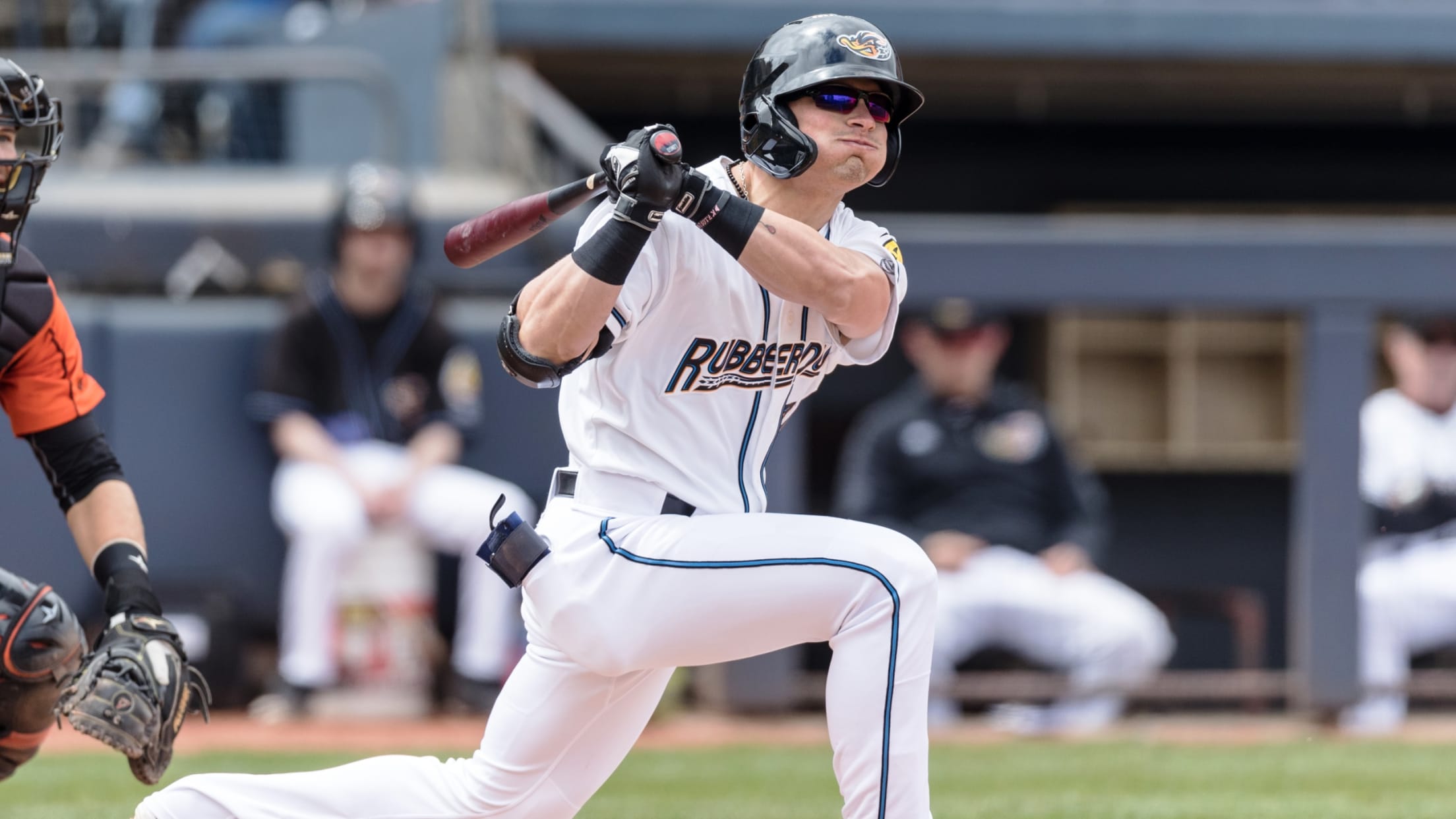 RubberDucks Game RecapRubberDucks 6 (15-26, 49-61) - Fisher Cats 5 (17-25, 48-61)WP: Jake Paulson (9-7) LP: William Ouellette (1-2) Save: Dalbert Siri (8)SummaryThe Akron RubberDucks scored two runs in the fifth inning to take a 6-5 win in a back-and-forth affair vs. the New Hampshire Fisher Cats on Thursday at
RubberDucks Win Wild 10-7 Shootout Against Bowie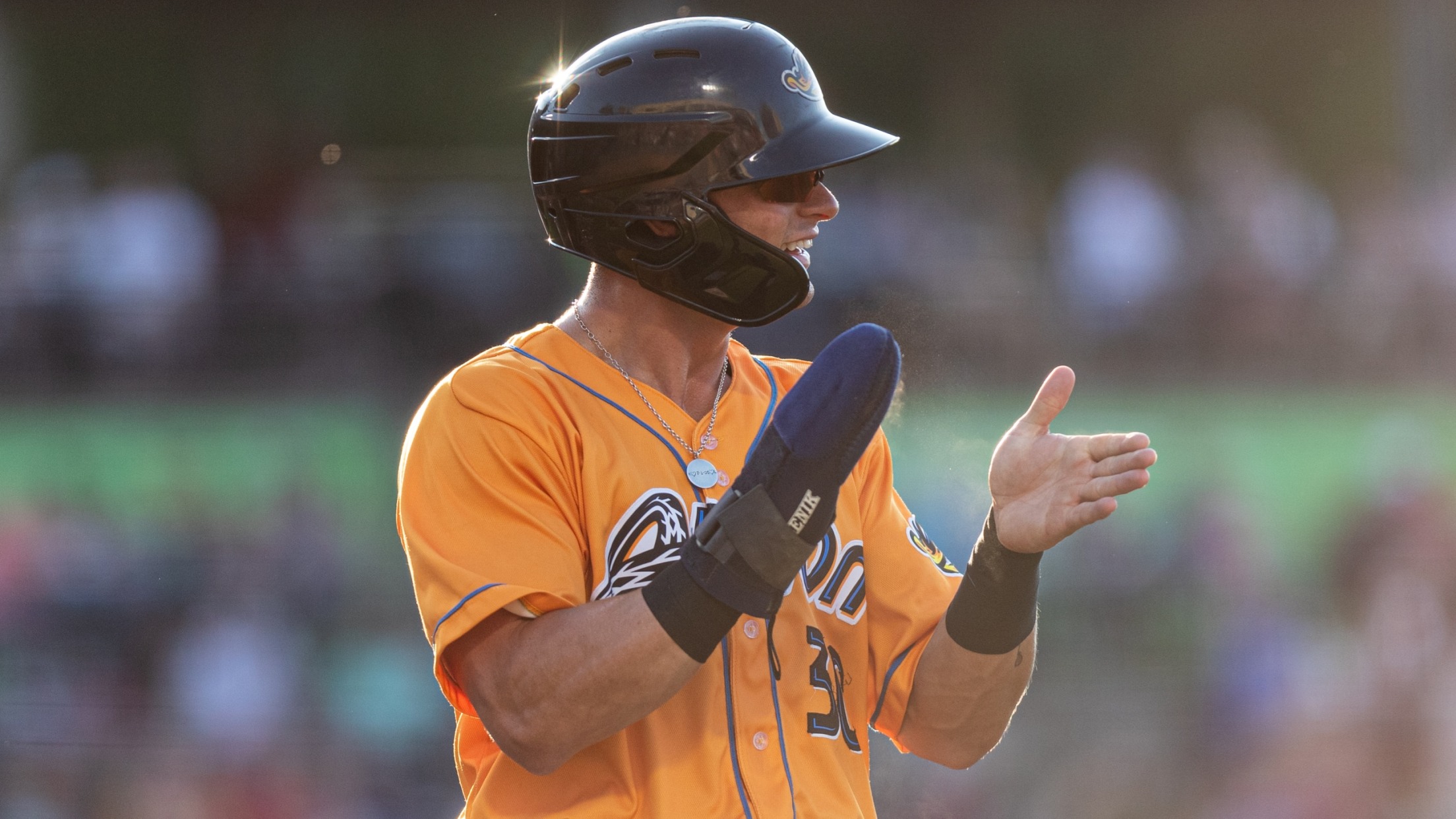 RubberDucks Game RecapRubberDucks (8-15) 10 - Baysox (17-6) 7WP: Yapson Gomez (1-0) LP: Pedro Araujo (1-3) Save: Dalbert Siri (5)SummaryThe Akron RubberDucks used a four-run eighth to knock off the visiting Bowie Baysox in a 10-7 slugfest on Saturday night at Canal Park.
Big Third Inning Propels RubberDucks Past Curve, 7-2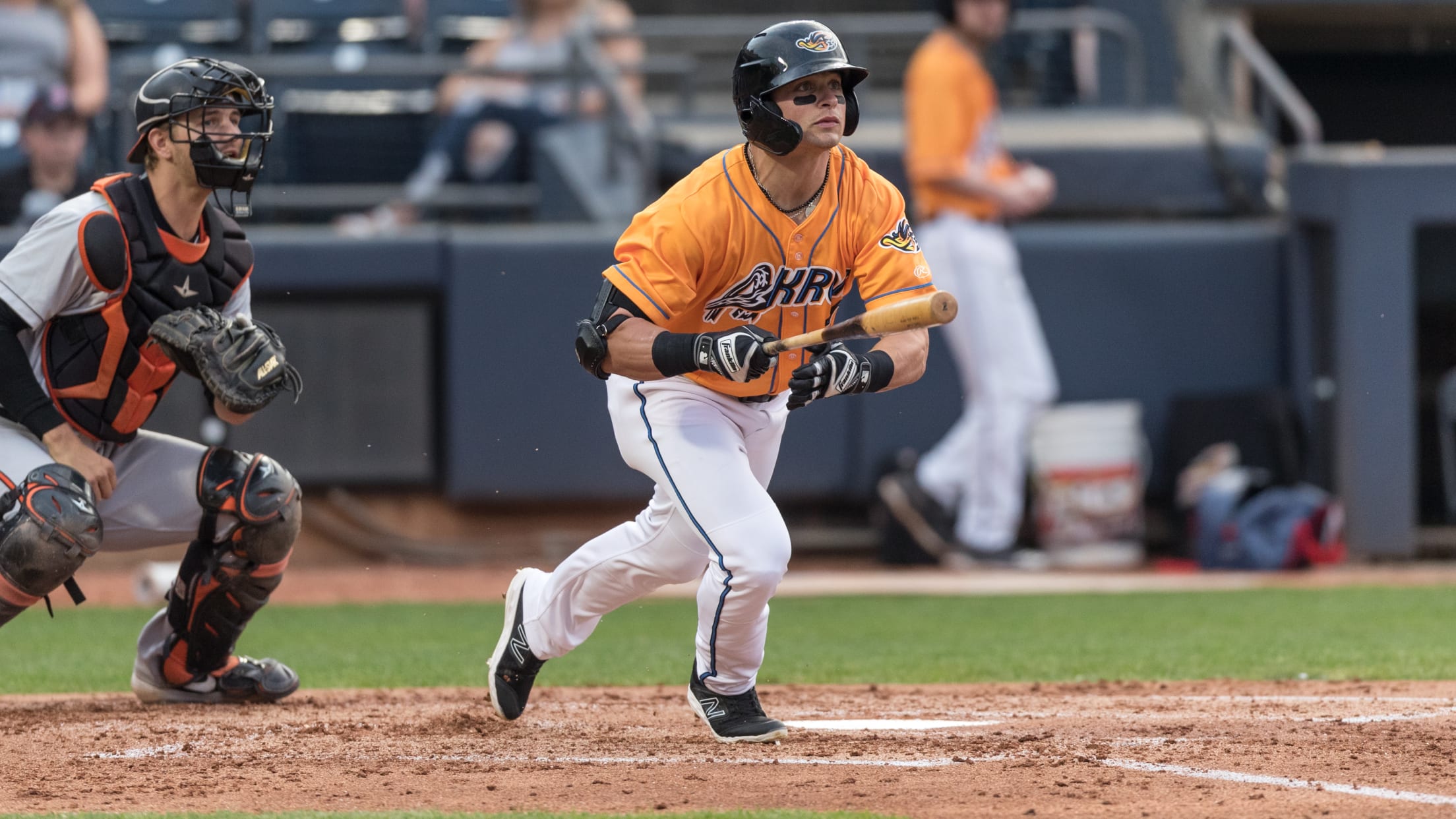 RubberDucks Game RecapRubberDucks (6-9) 7 - Curve (8-6) 2WP: Jake Paulson (6-5) LP: Domingo Robles (2-2) Save: Robert Broom (1)SummaryThe Akron RubberDucks used a five-run third inning to blow past the Altoona Curve Tuesday night at Canal Park as the Ducks picked up the 7-2 win to snap a seven-game
RubberDucks' Bats Lift Akron Past Hartford, 5-1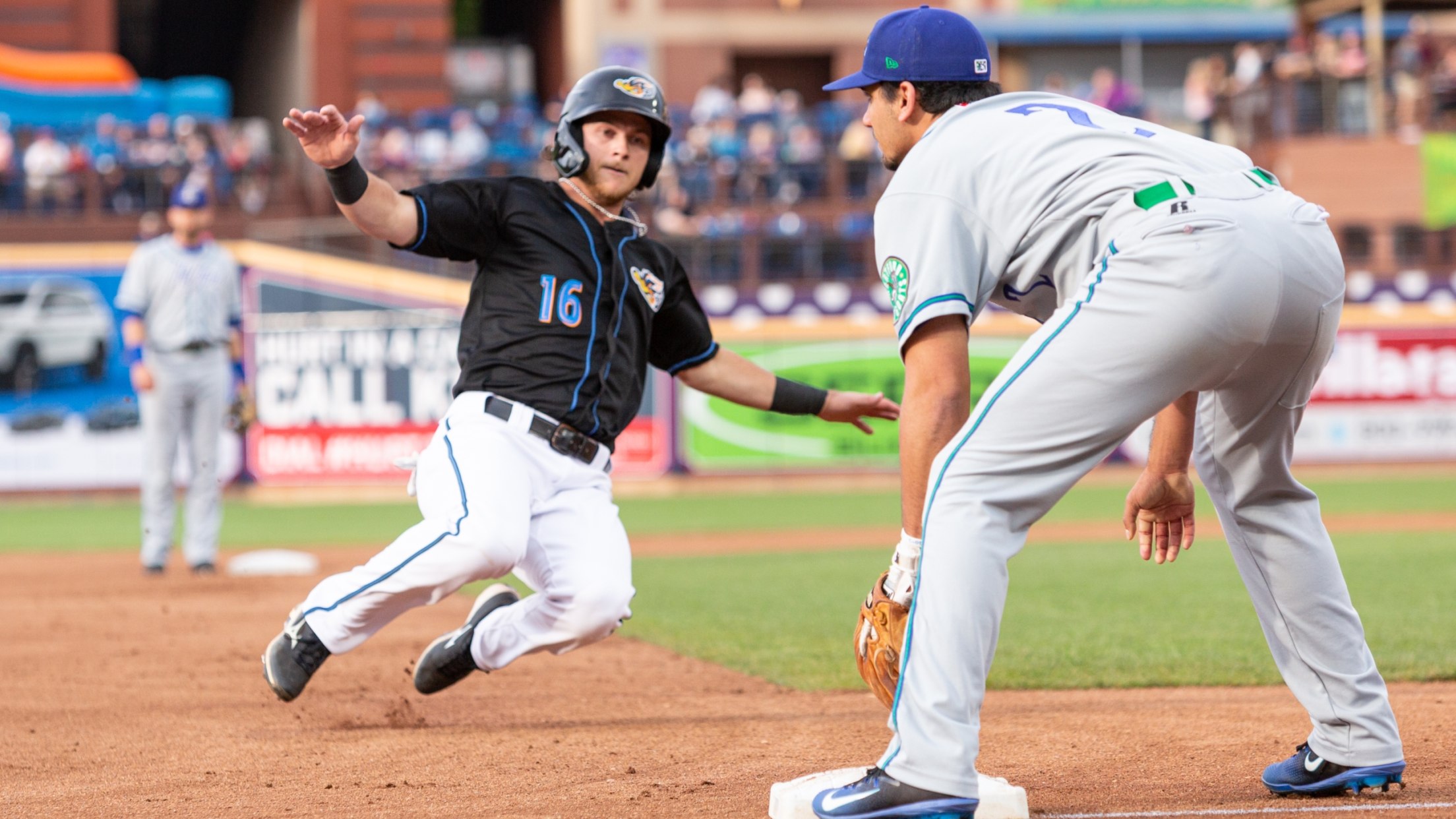 RubberDucks Game RecapRubberDucks (33-31) 5 Yard Goats (36-27) 1 WP: Matt Whitehouse (3-1) LP: Brandon Gold (6-4) Save: noneSummaryThe Akron RubberDucks scored three runs in the first two innings to take the early lead and never looked back, defeating the Hartford Yard Goats, 5-1, Wednesday night at Canal Park.
Prospect Roundup: Games of July 9
Braves' Muller sets new strikeout high; Tribe's Longo adds four hits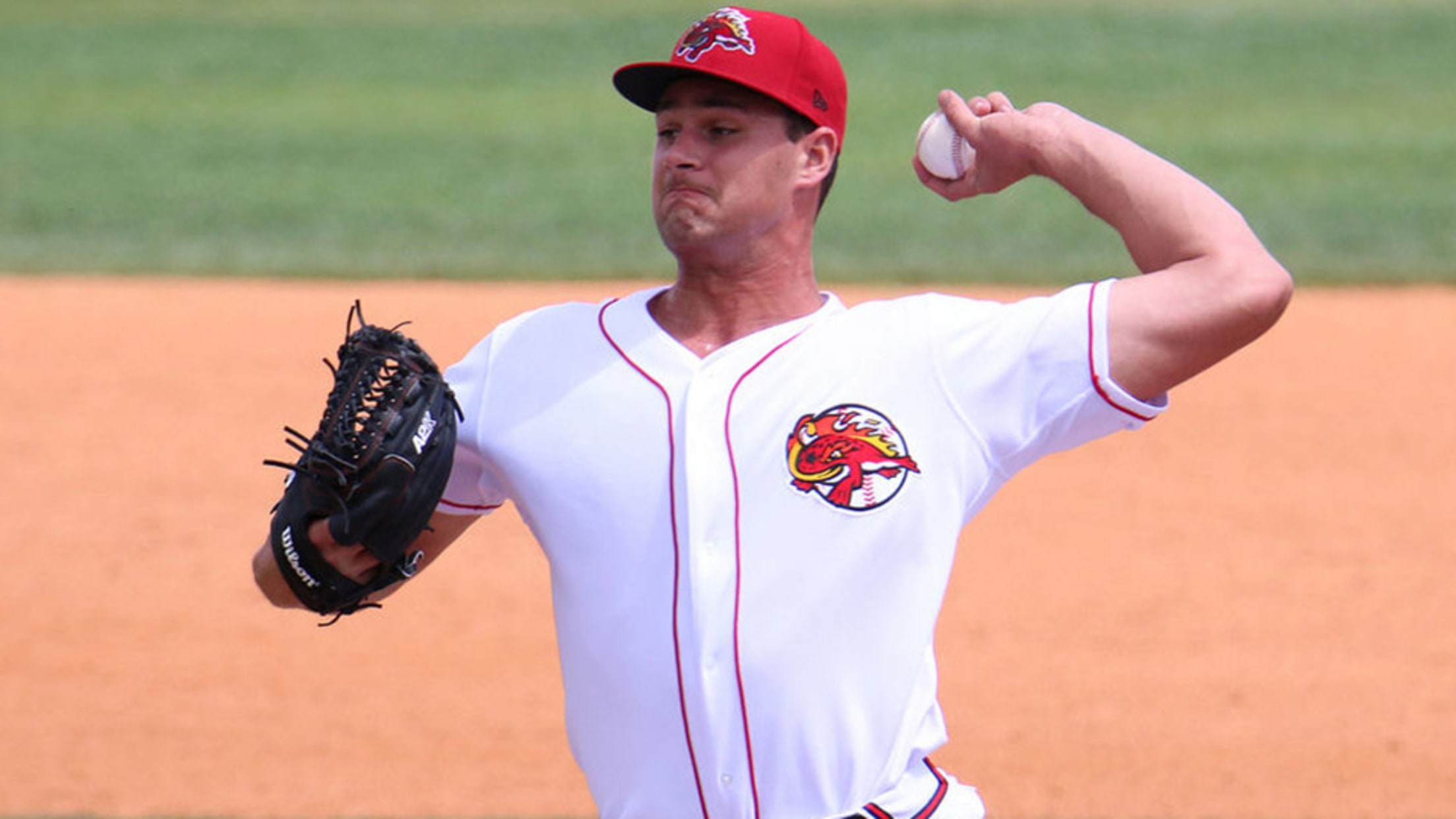 Theme of the dayDingers on dingers: There were plenty of home runs Monday with the Triple-A All-Star Home Run Derby taking place in Columbus. Toledo slugger Chad Huffman ended up walking away with the belt by capturing his second Triple-A Derby title. He won the first one in 2009. Lorenzo
Mejia next brick in potential Indians dynasty
Catching prospect heralds new generation of first-place talent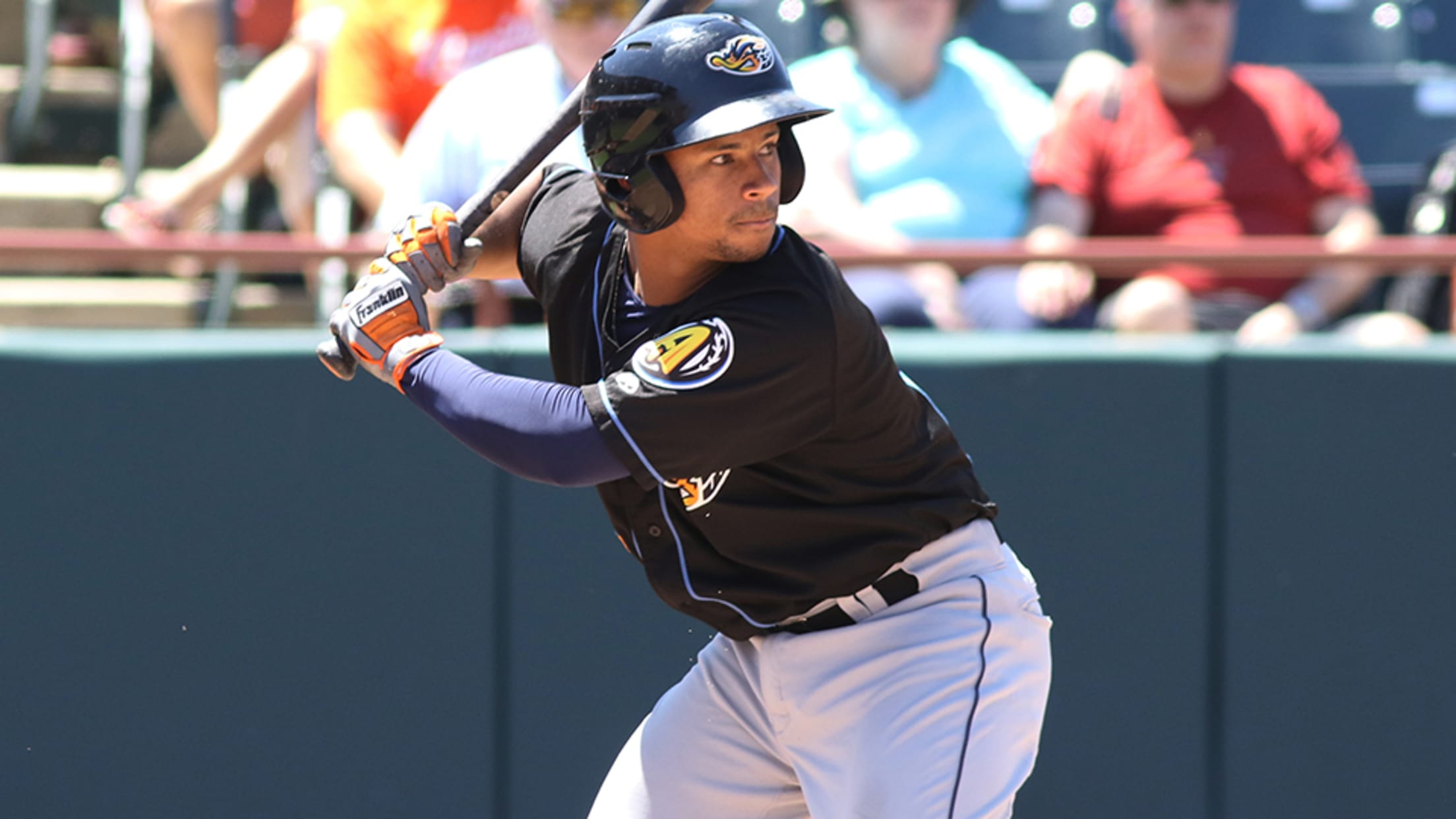 This offseason, MiLB.com is taking a look at the most outstanding campaigns by players in each system across Minor League Baseball and honoring the players -- regardless of age or prospect status -- who had the best seasons in their organization.While compiling an American League-best 102-60 record, complete with a
'Cats Claim First League Title Since 2012
Lynchburg controls winner-take-all game from outset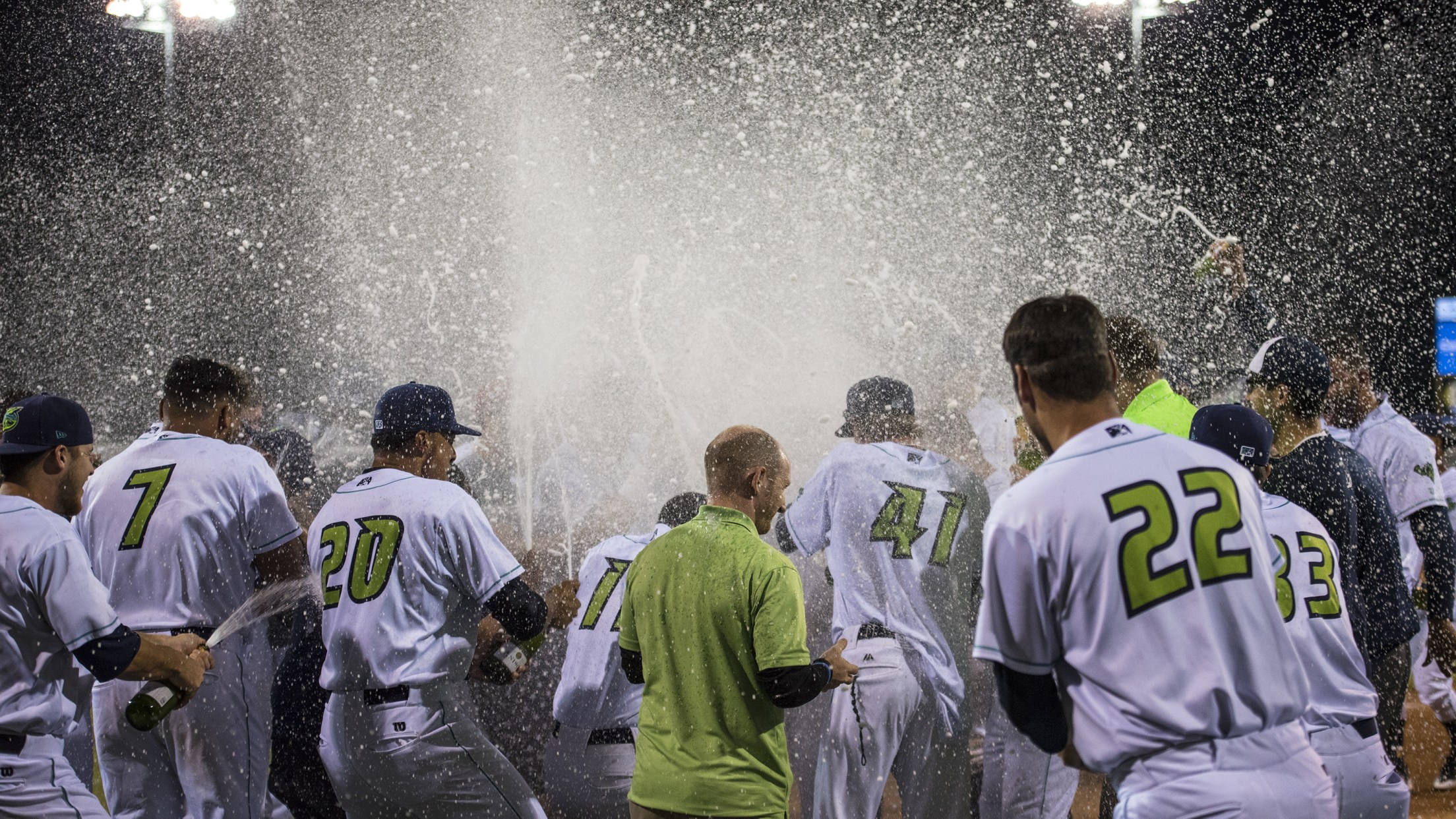 Lynchburg pitchers struck out 13, and the Hillcats used two big innings on offense to defeat Frederick, 7-1, and win a share of the Carolina League Championship at City Stadium Saturday night.
McKenzie and DeMasi Dominate in 4-0 Shutout
Lynchburg forces winner-take-all Game 3 for share of league title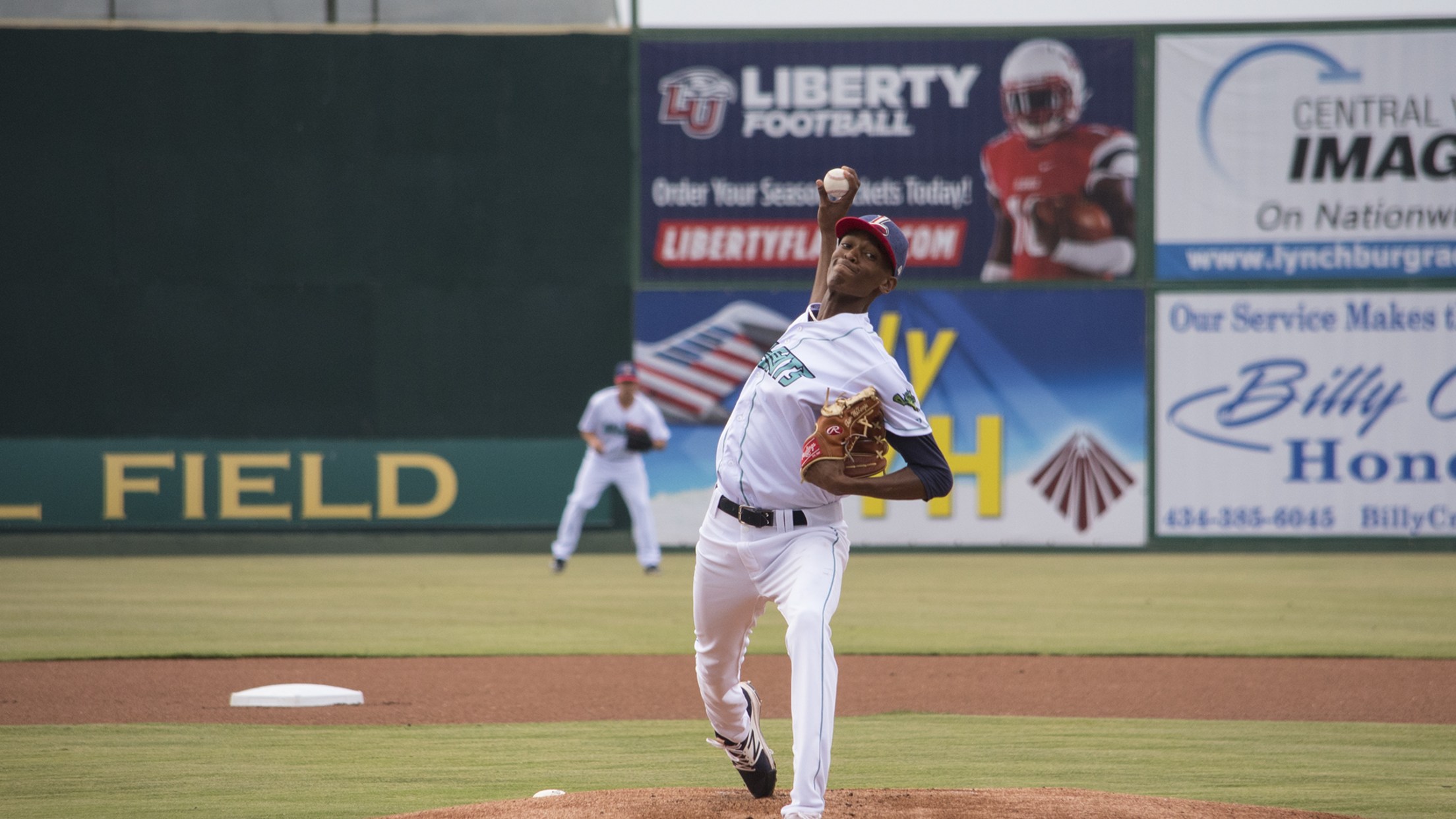 Triston McKenzie struck out 10 in seven innings before turning the ball over to Dominic DeMasi, who struck out three batters as part of two perfect frames to complete a 4-0 victory Friday night at City Stadium.
Frederick Stuns 'Cats in Ninth of Game 1
Lynchburg must win two in a row at home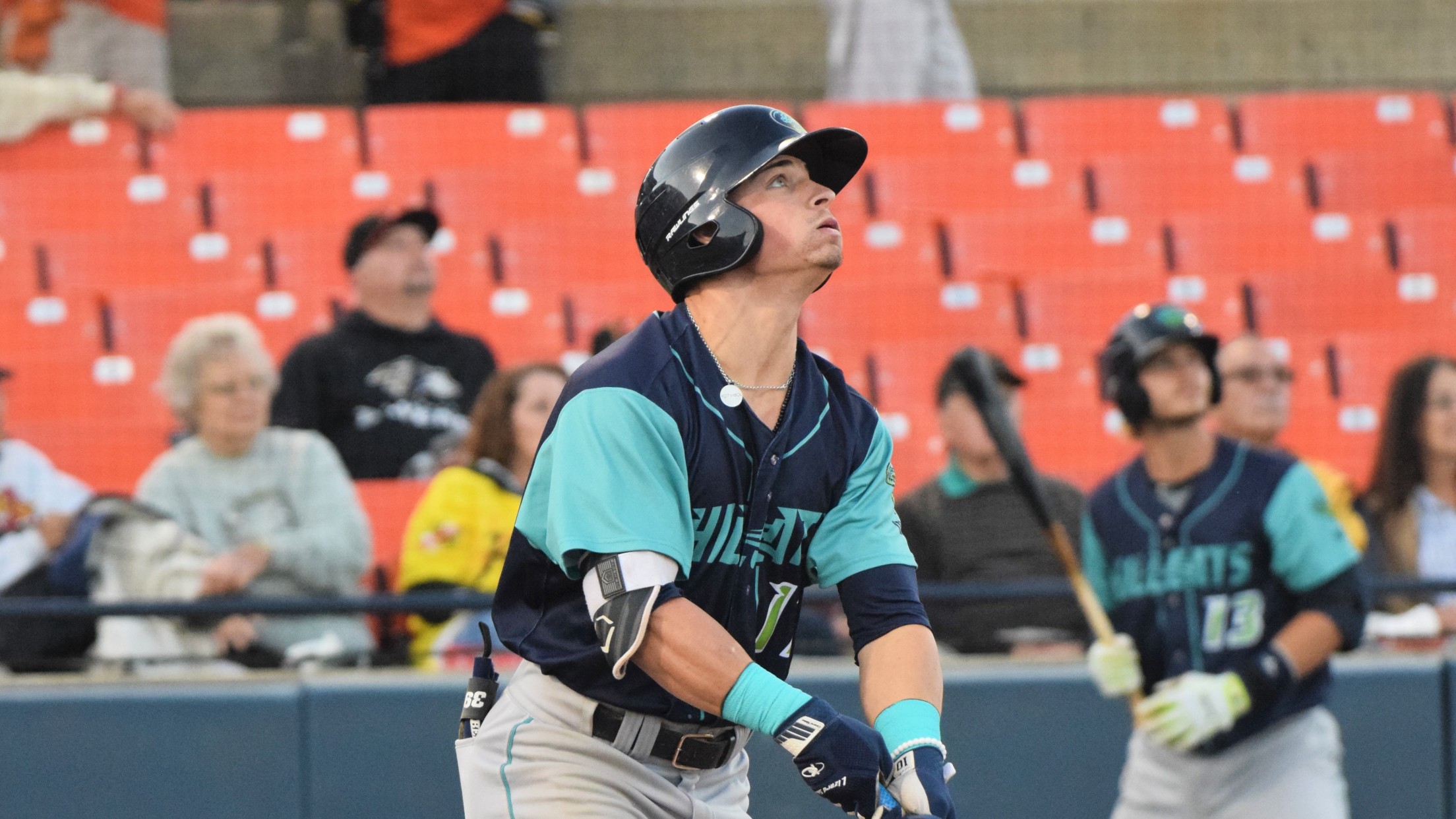 Frederick scored nine runs in the final three innings Thursday to come from behind and shock Lynchburg at Nymeo Field, 10-9. The Keys took a 1-0 lead in the best-of-three Northern Division Championship Series as a result.
Longo fills up the box score for Lynchburg
Surging Indians prospect goes 4-for-4 and scores five runs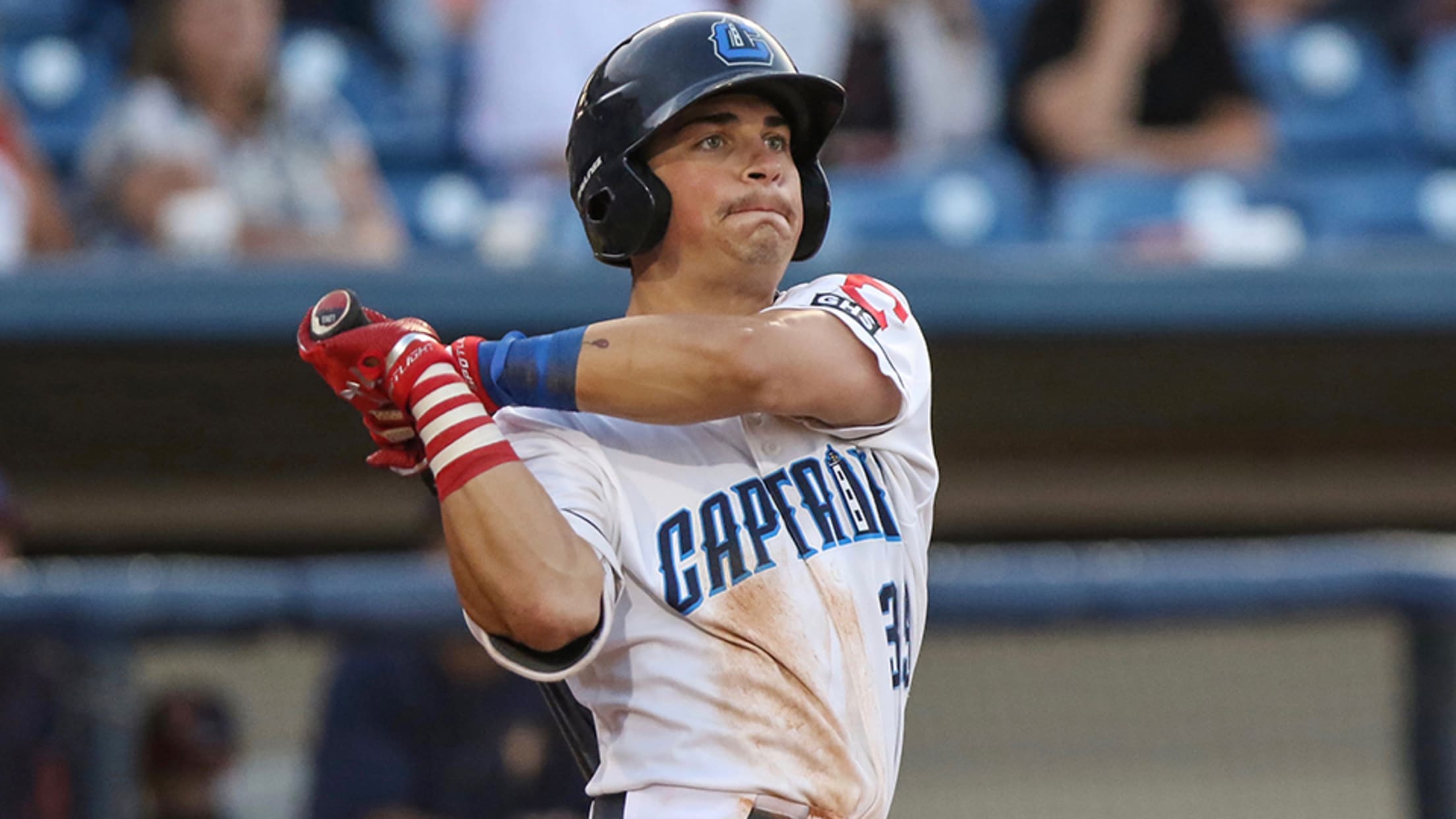 Good things come to those who wait, even if it means breaking a bone, having surgery and missing nearly 10 weeks of action.Just ask Mitch Longo.
Hillcats Cruise to 13-4 Victory
Lynchburg wins fourth straight game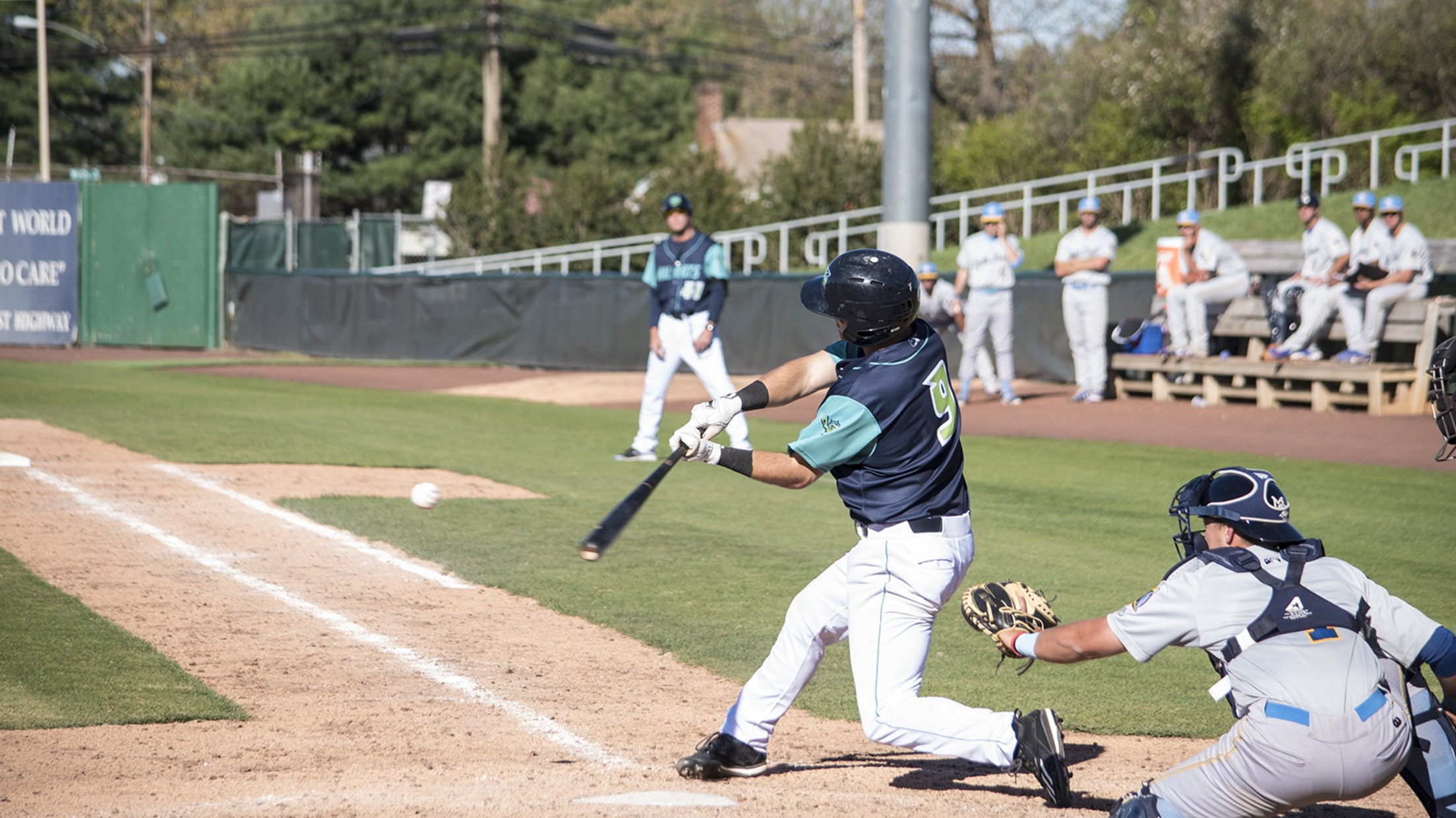 Mitch Longo went a perfect 4-4 and scored five runs in his second game as a Hillcat to help Lynchburg defeat Wilmington in the series opener at Frawley Stadium, 13-4.
McKenzie and Krauth Shut Down P-Nats for Sweep
Lynchburg's offense erupts late to improve to 44-27 at home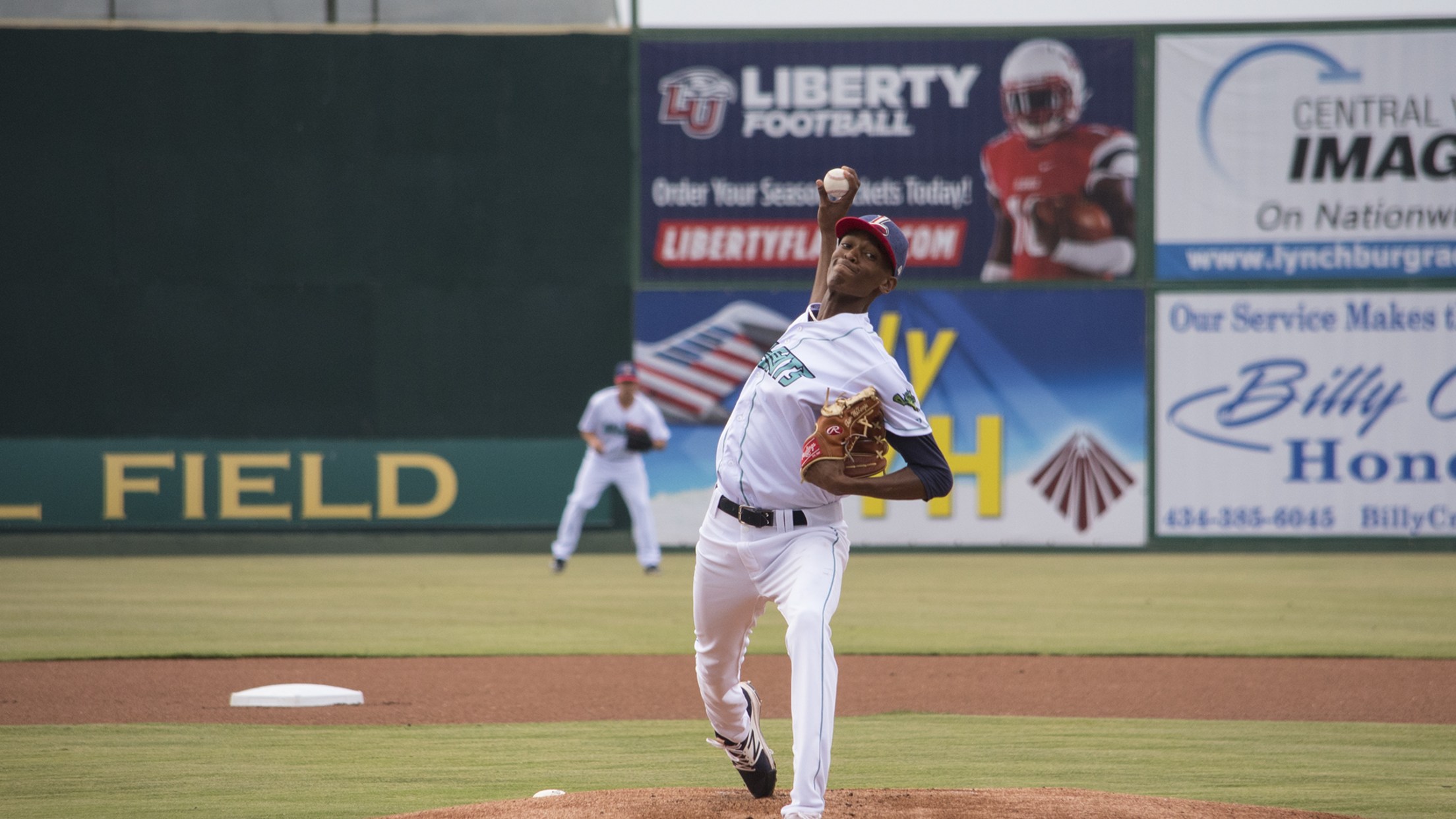 Triston McKenzie notched double-digit strikeouts for the sixth time and held Potomac to one run on five hits to help Lynchburg complete a three-game sweep of the Nationals at City Stadium Thursday, 5-1.