Prospects in the Orioles' player pool
Rutschman, top talent bring fresh vibe to Summer Camp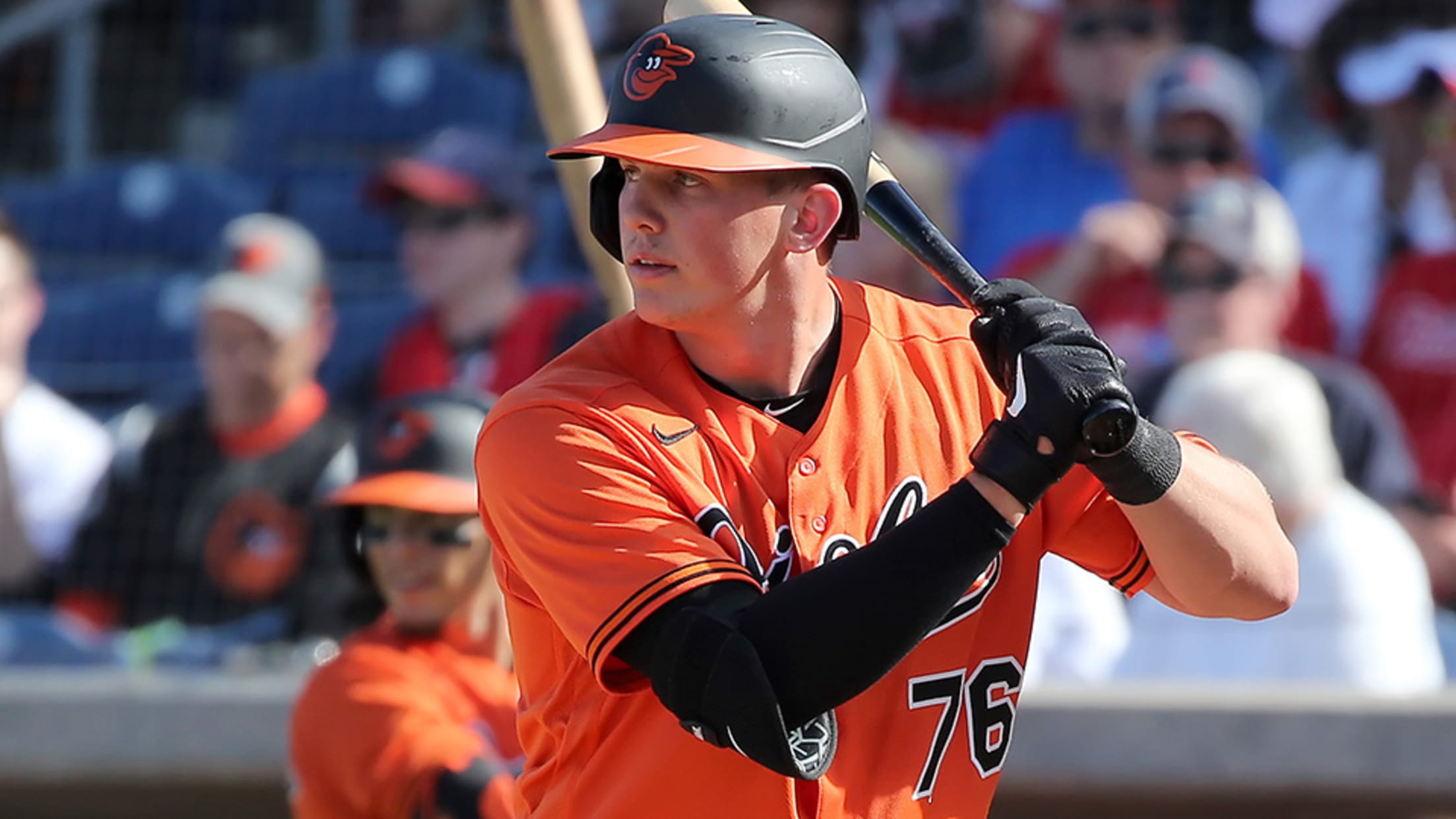 As part of the new rules for the 2020 Major League season, each of the 30 organizations will maintain a 60-man player pool for the duration of the campaign. Some members of the player pool will feature on the active Major League roster while others will work out at an
Toolshed dream lineup: Ages 24 and up
Murphy, McKay, Kopech bring star power to older prospect group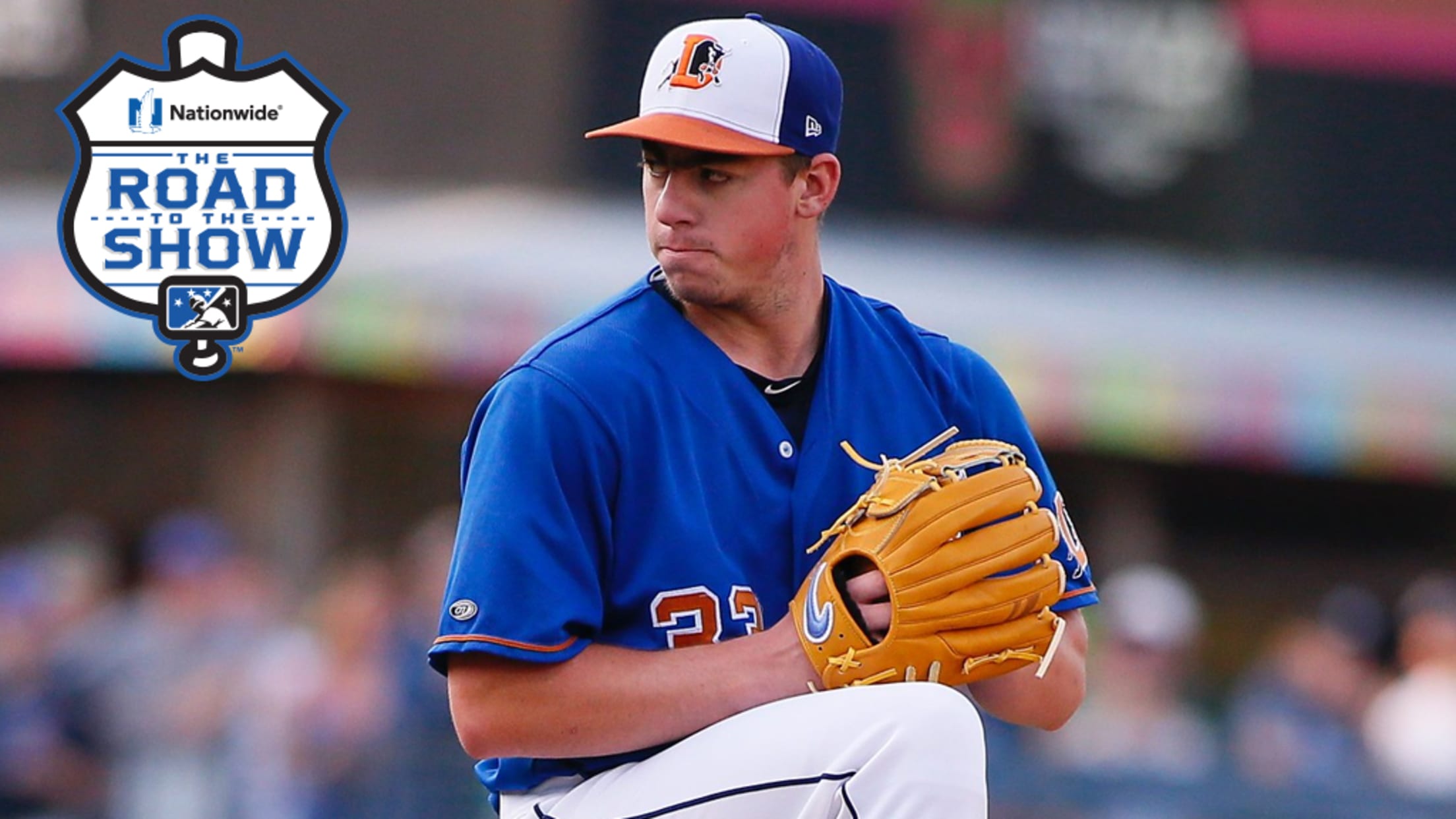 There may be no Minor League Baseball games yet, but that's not going to stop us from dreaming about lineups.Toolshed has crafted the best possible prospect lineups, sorted by age. To date, the series has focused on teenagers, 20-year-olds, 21-year-olds, 22-year-olds and 23-year-olds. This time, we turn our attention to prospects who will be 24
2020 Prospect Projections: AL East rookies
McKay ready to help Rays rotation; Garcia, Pearson should wait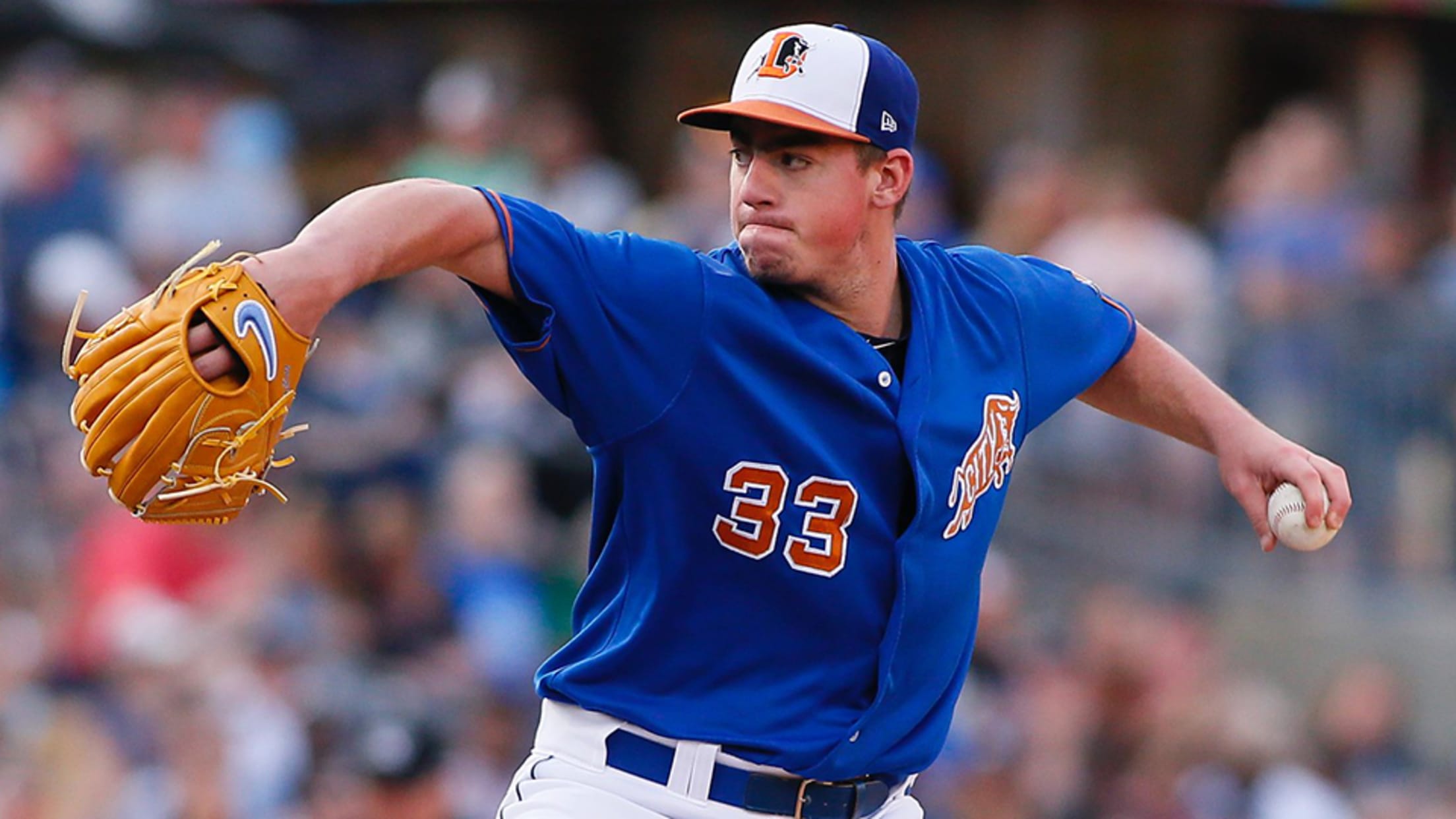 This is the first in a six-part Toolshed series that uses FanGraphs' Steamer600 projections to look at how prospects would fare over a full Major League season in 2020. The system bases its forecast on 600 plate appearances for position players, 450 plate appearances for catchers, 200 innings for starting
Prospect Roundup: Games of July 15
Phillies' Medina coasts again; Indians' Jones goes yard in EL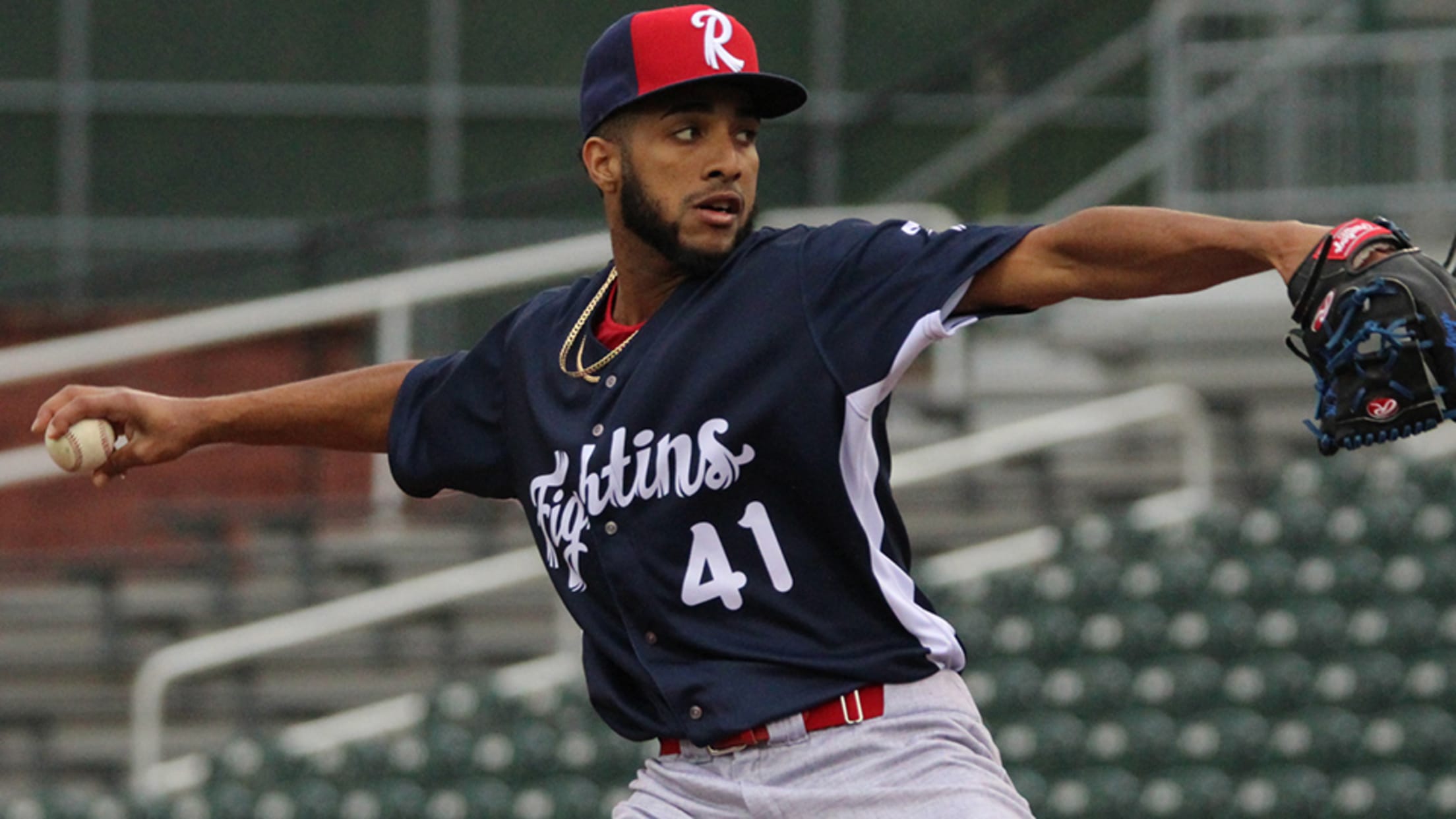 Phillies RHP Adonis Medina, Double-A Reading: 7 IP, 3 H, 1 R, 0 ER, 0 BB, 4 K -- In his first start in two weeks, the second-ranked Phillies prospect picked up where he left off and did not allow an earned run for his second straight start. Medina faced
Hays leads Tides' surge with five RBIs
O's No. 5 prospect homers, doubles twice on three-hit night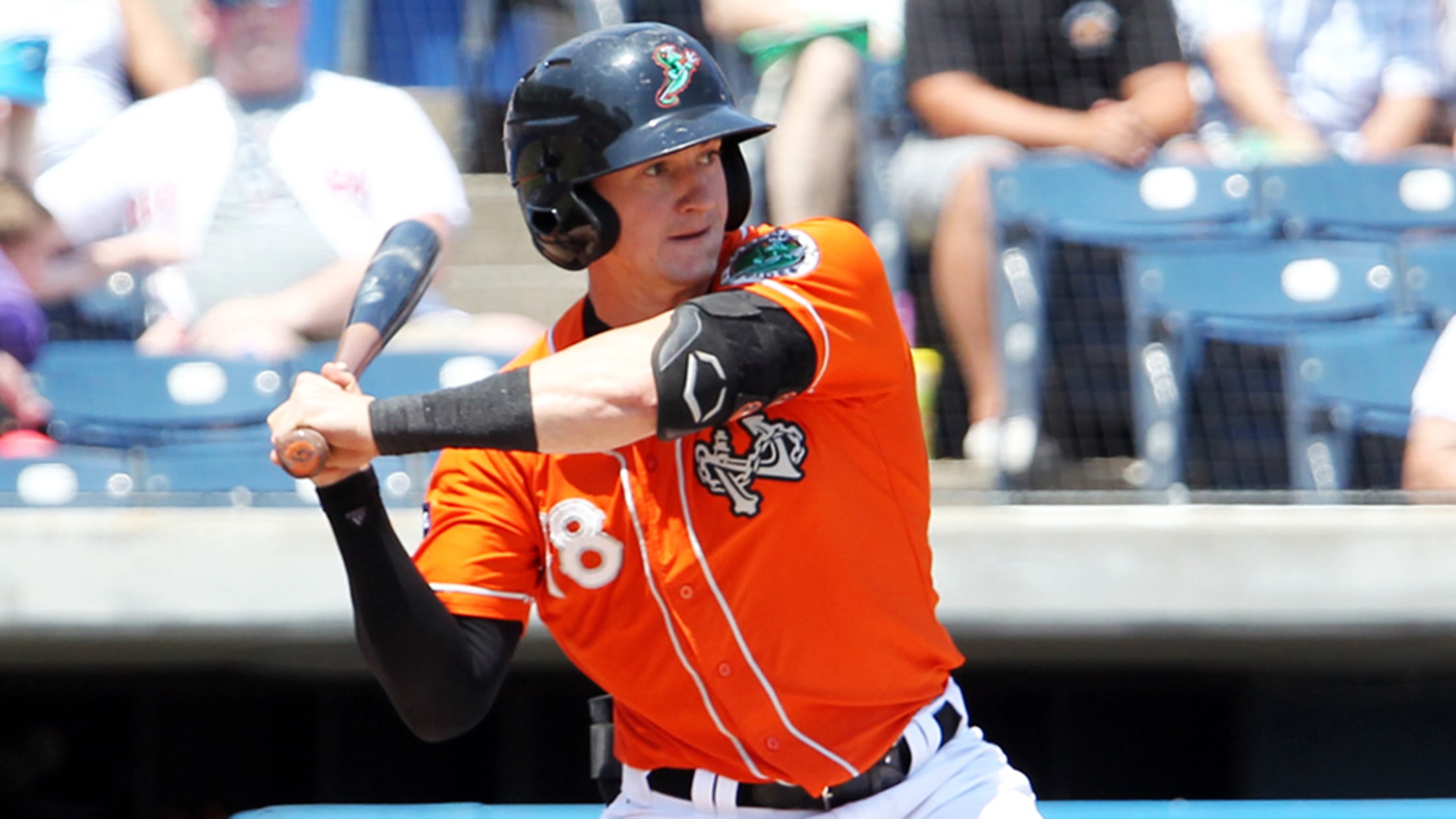 Austin Hays' return from the injured list is going just fine.The fifth-ranked Orioles prospect homered, doubled twice, knocked in five runs and scored three times as Triple-A Norfolk outslugged Durham, 10-9, on Friday night at Durham Bulls Athletic Park.
Prospect Roundup: Games of July 4
Cubs' Amaya posts four hits; Boston's Dalbec homers again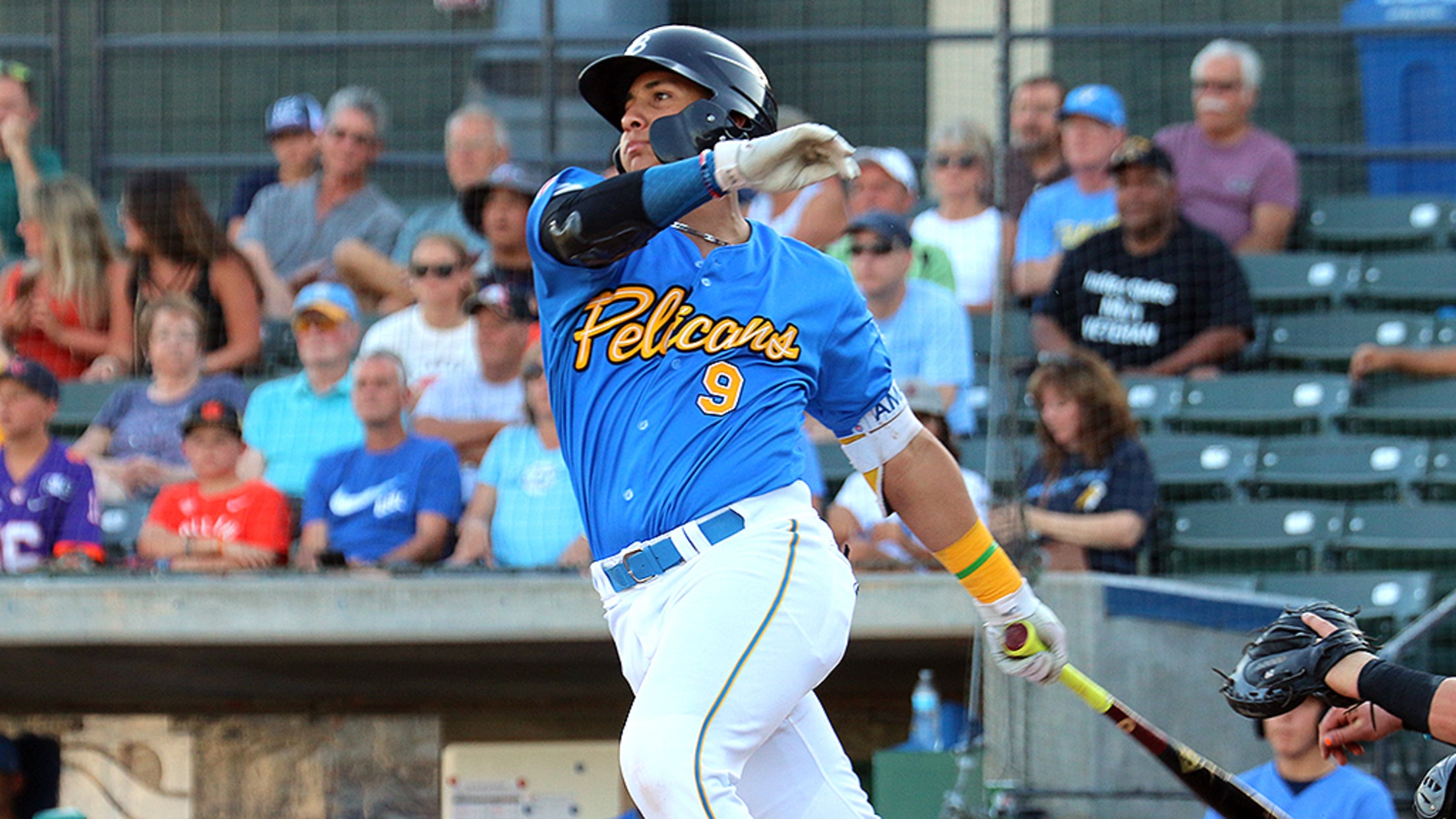 Cubs C Miguel Amaya, Class A Advanced Myrtle Beach: 4-for-5, HR, 3 RBIs, 2 R -- MLB.com's No. 76 overall prospect had multiple hits for the first time since June 14 to raise his average to .221, its highest since April 26, in the Pelicans' 6-0 win over Lynchburg. He
6/2 -- Baysox Snap Seven-Game Skid, 5-2
Hays belts two homers to back Wells' strong start.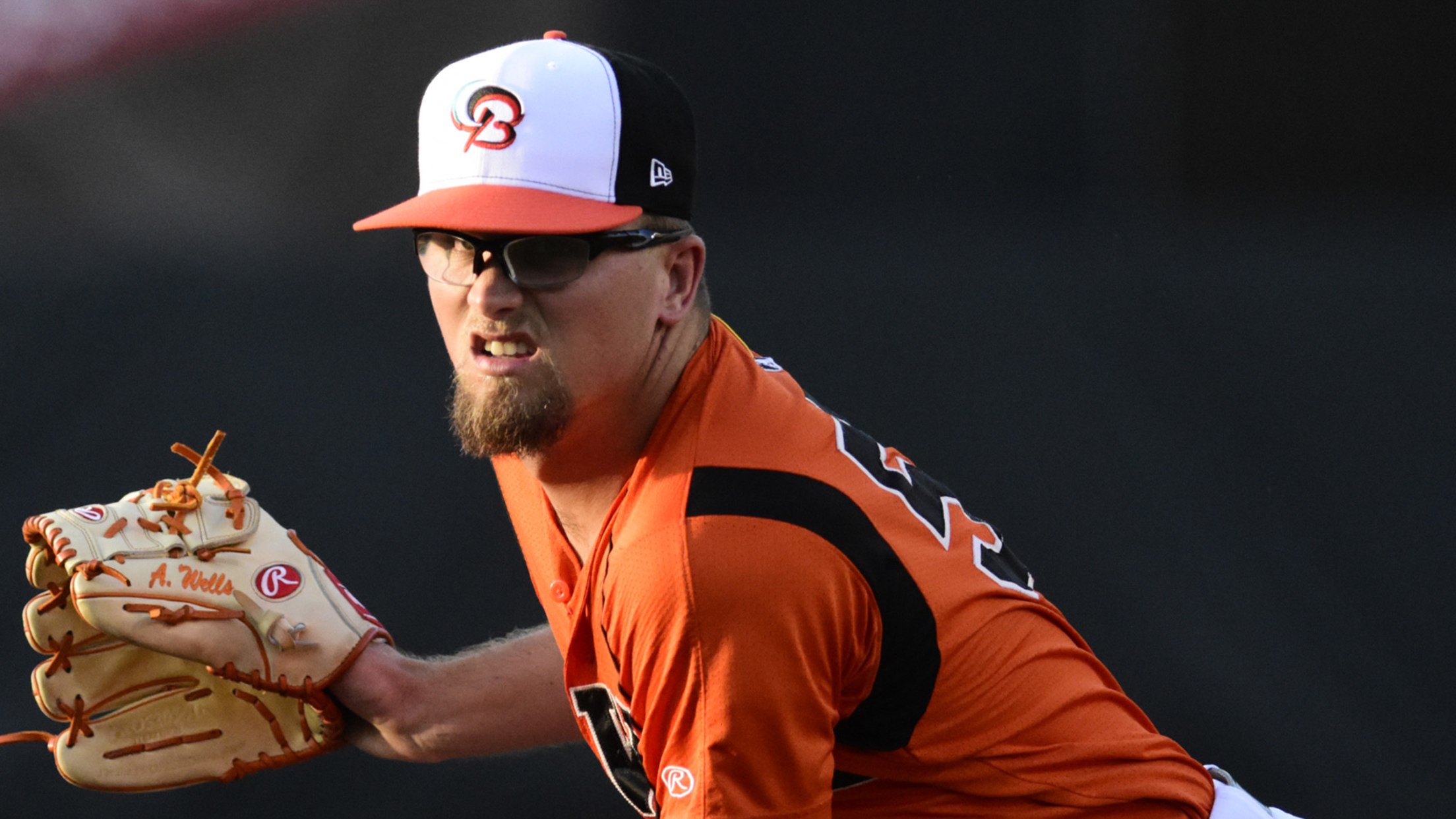 BOWIE, Md. - Two Austin Hays home runs and a strong Alex Wells start propelled the Bowie Baysox to a 5-2 win over the Hartford Yard Goats in front of 3,241 at Prince George's Stadium Sunday afternoon.After a pair of pitcher's duels dictated the first two games of the series,
5/29 -- Baysox Come Up Short in 9-8 Slugfest
Bowie hits two home runs in 17-run, 30-hit affair.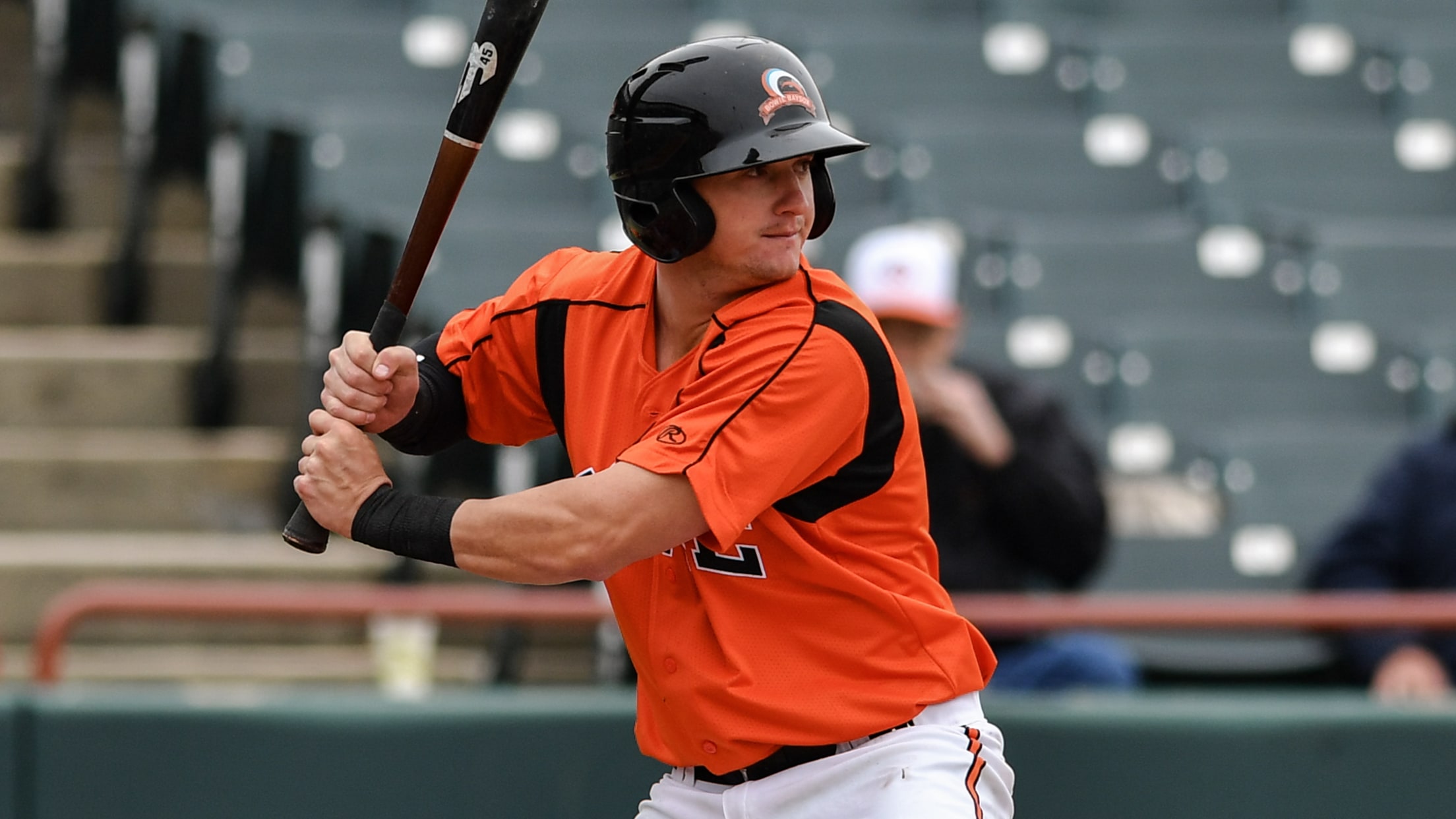 BOWIE, Md. -- Ka'ai Tom hit a pair of three-run home runs to lead the Akron RubberDucks to a 9-8 win over the Bowie Baysox in front of 1,077 at Prince George's Stadium Wednesday night.Connor Marabell hit a solo home run for the second straight game and gave the Ducks
Orioles Prospect Primer: Diaz in tow
Hays, Hall, Harvey set tone for ongoing rebuild in Baltimore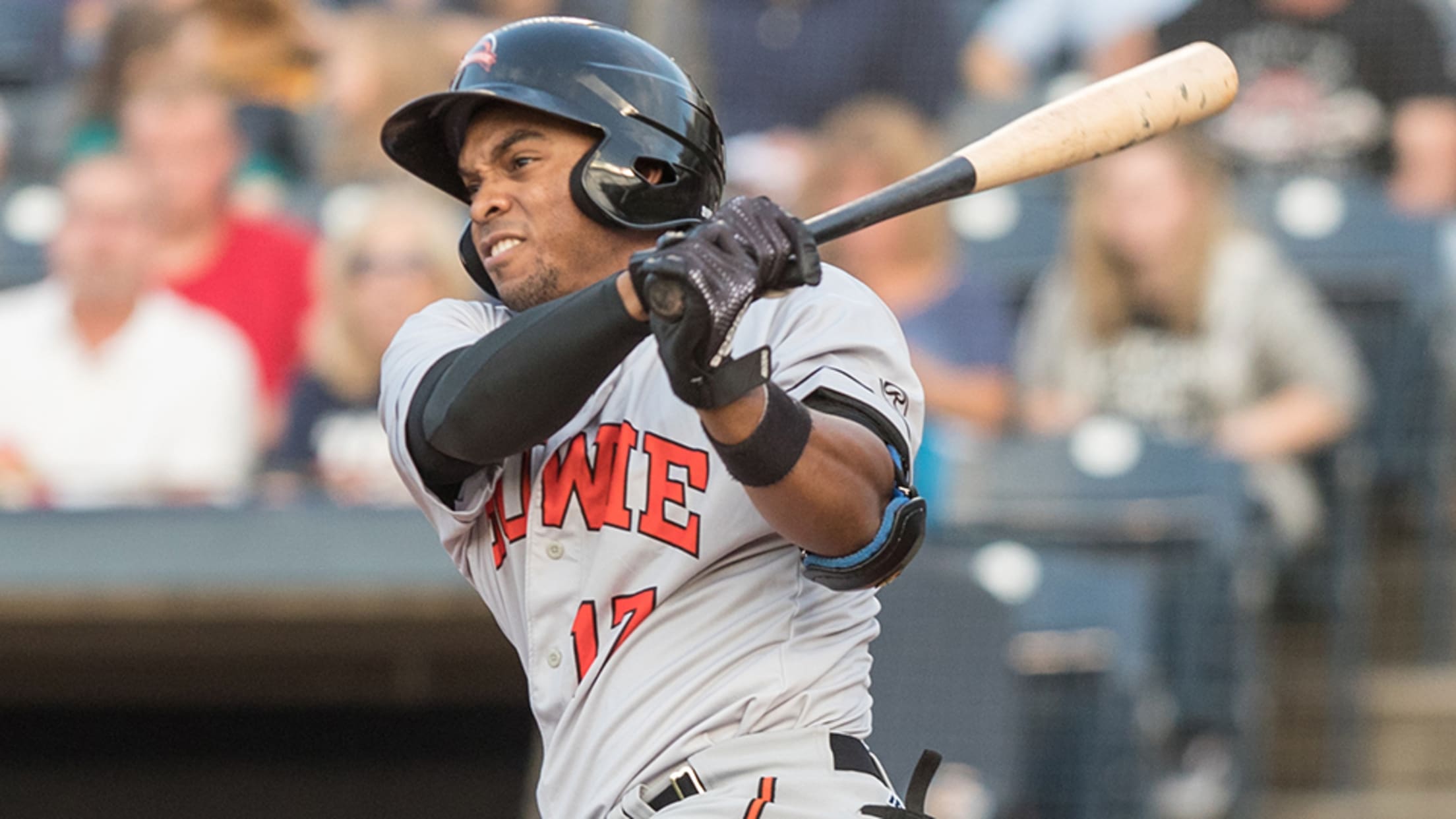 Some players are on the verge of stardom, others are entering a crucial phase of their development and still others are getting their first tastes of full-season ball. With the 2019 season approaching, MiLB.com takes a look at the most intriguing prospects from each MLB organization.Shining Star: Yusniel Díaz, OF The
Hiura goes yard again for Brewers
No. 20 overall prospect clubs three-run homer, adds RBI single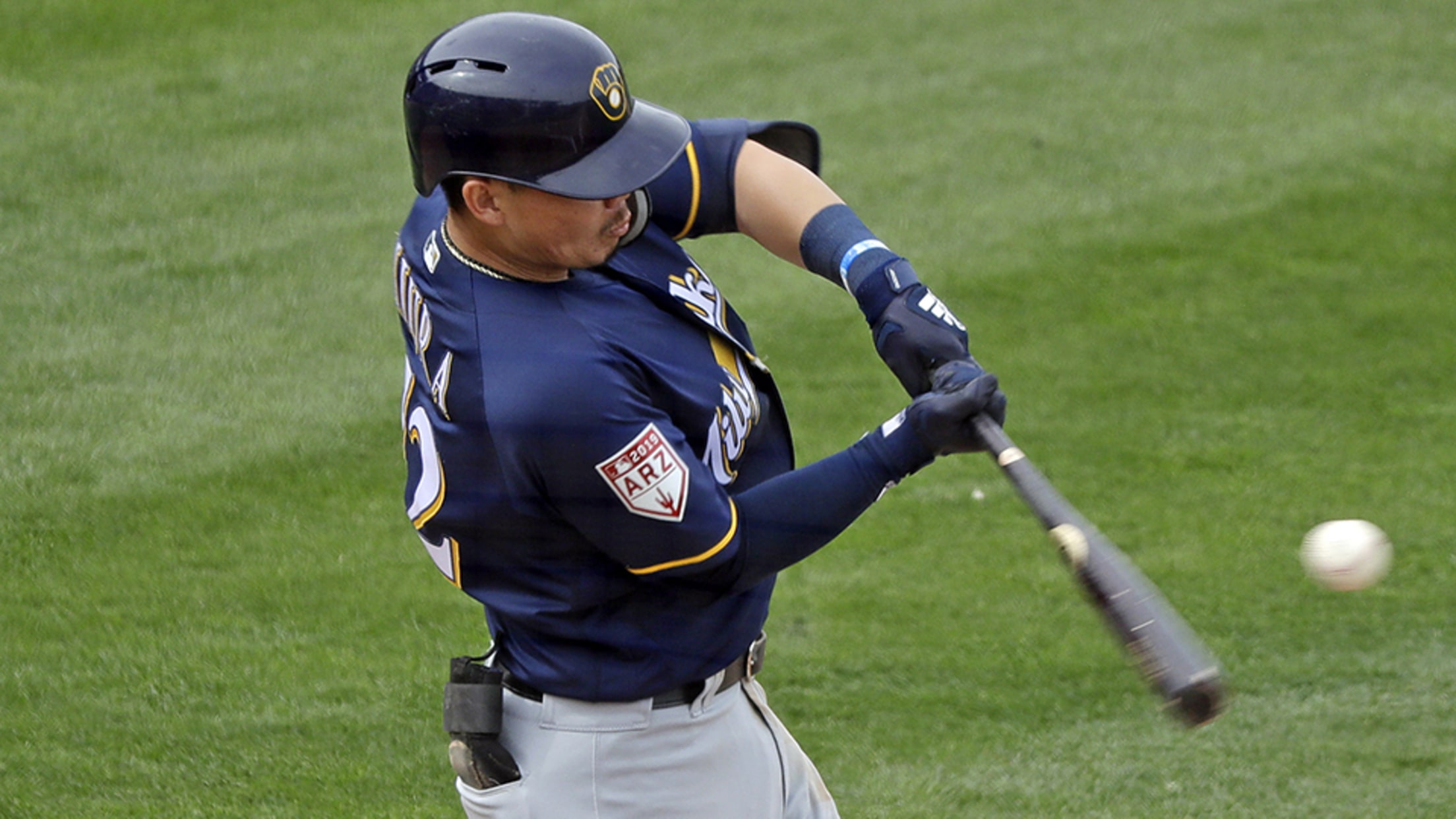 When Keston Hiura is swinging a hot bat, it might be best to get out of the way. Major League pitchers are learning the hard way this weekend. A day after clubbing his first home run of Spring Training, the top-ranked Brewers prospect left the yard again. Hiura did a little
9/3: Home Run Derby Lifts Bowie to 17-6 Romp
Baysox tie season-high with seven HRs to reach 131 overall.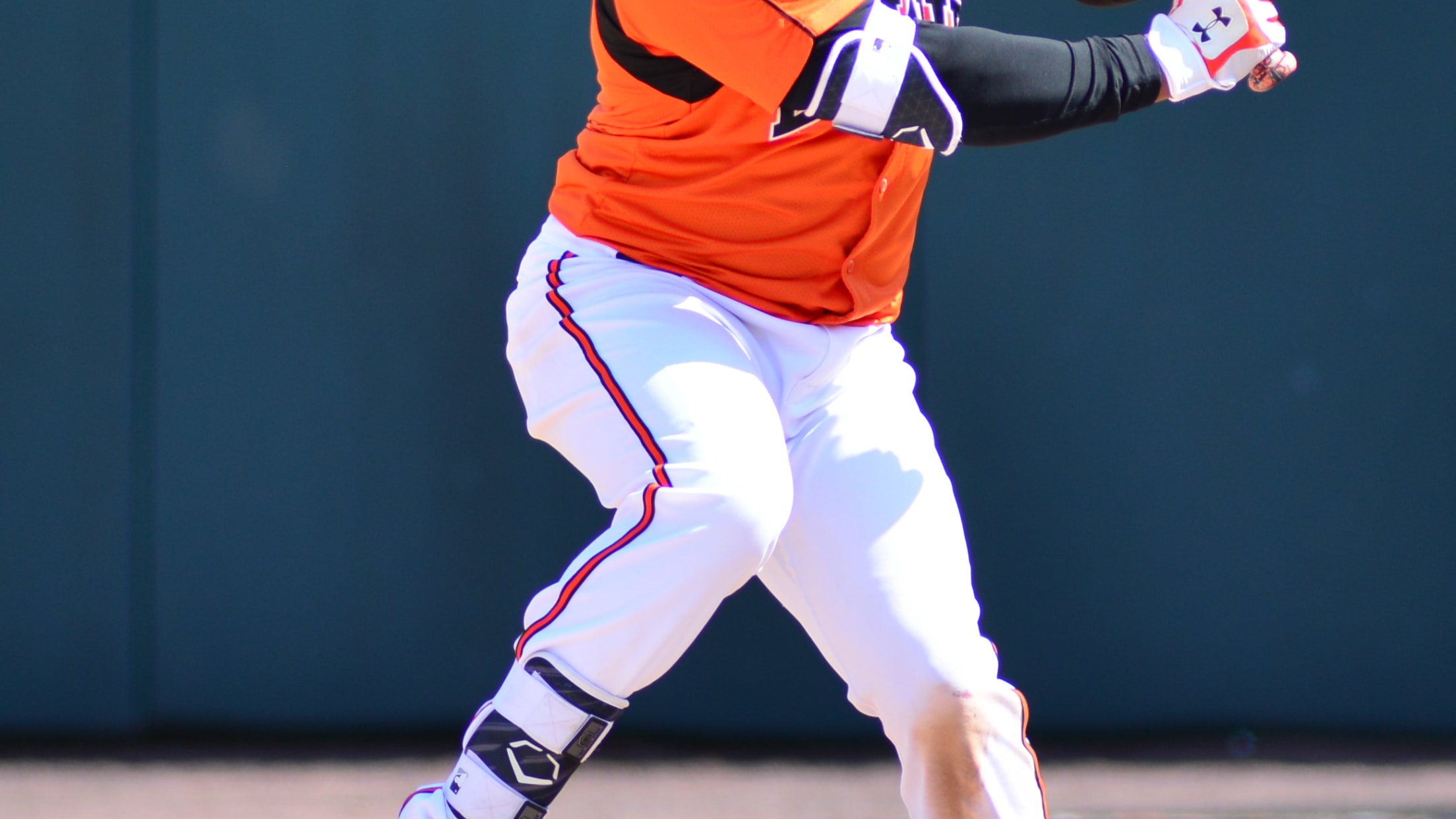 BOWIE, Md. -- In the final game of the year, the Bowie Baysox recorded season highs in both runs and hits en route to a 17-6 win over the Altoona Curve in front of 1,538 at Prince George's Stadium Labor Day afternoon. 
9/2: Three Dingers Not Enough in 10-8 Defeat
Muckenhirn tosses season-high four relief innings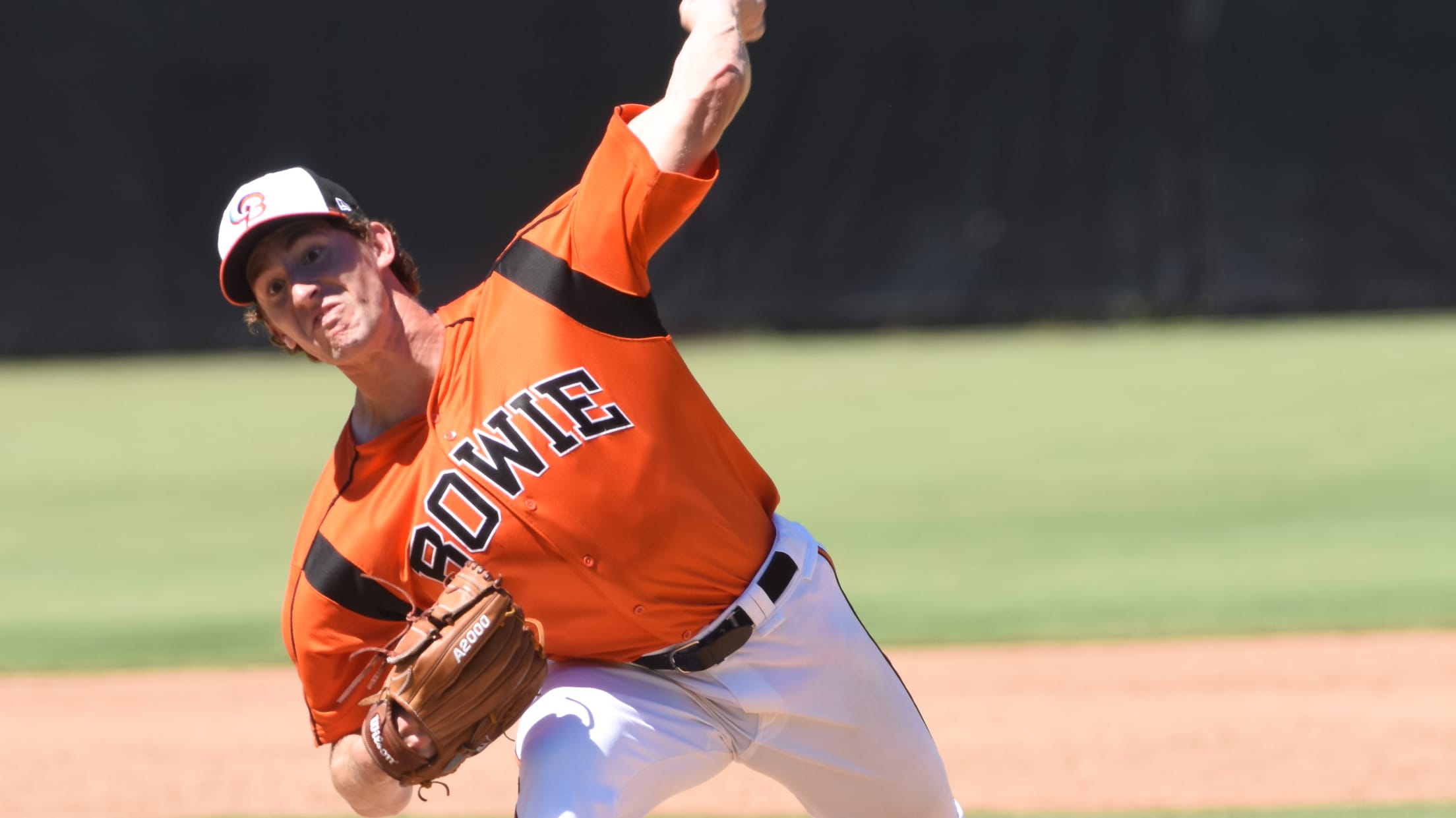 BOWIE, Md. - Three Bowie home runs sparked a late rally, but 10 early runs helped the Altoona Curve clinch the Western Division in a 10-8 win over the Baysox in front of 3,846 at Prince George's Stadium Sunday afternoon. 
8/30: Gonzalez Sparks 4-0 Road Finale Win
Three-run 7th helps Baysox take three of four in Ohio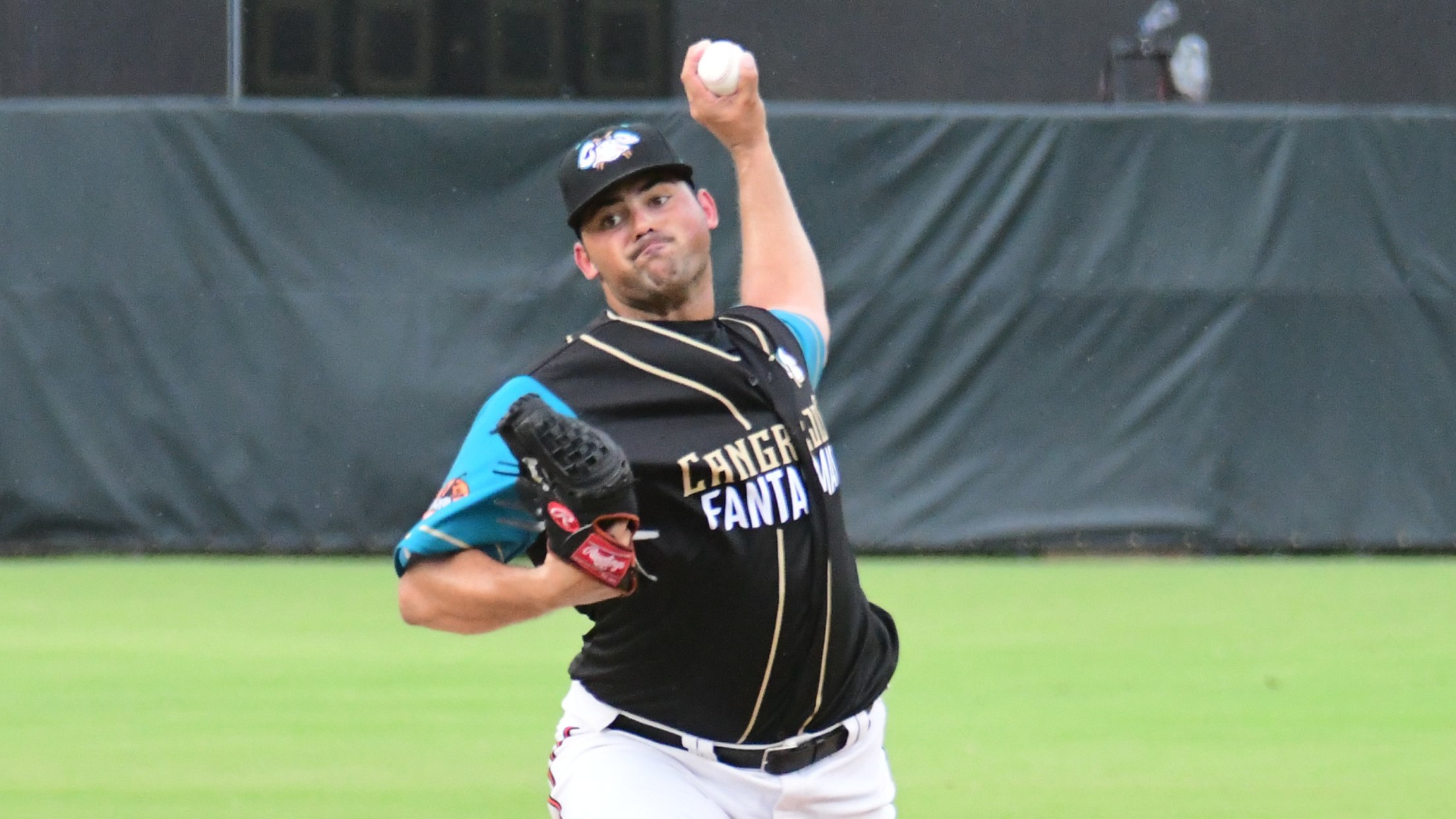 BOWIE, Md. - Brian Gonzalez ended his 2018 season on a high note, while the offense rallied late to give the Bowie Baysox a 4-0 shutout victory over the Akron RubberDucks in the final road game of the year in front of 7,094 at Canal Park Thursday night.
Prospect Roundup: Games of Aug. 27
Yanks' Garcia stays hot in Florida; O's Hays tees off again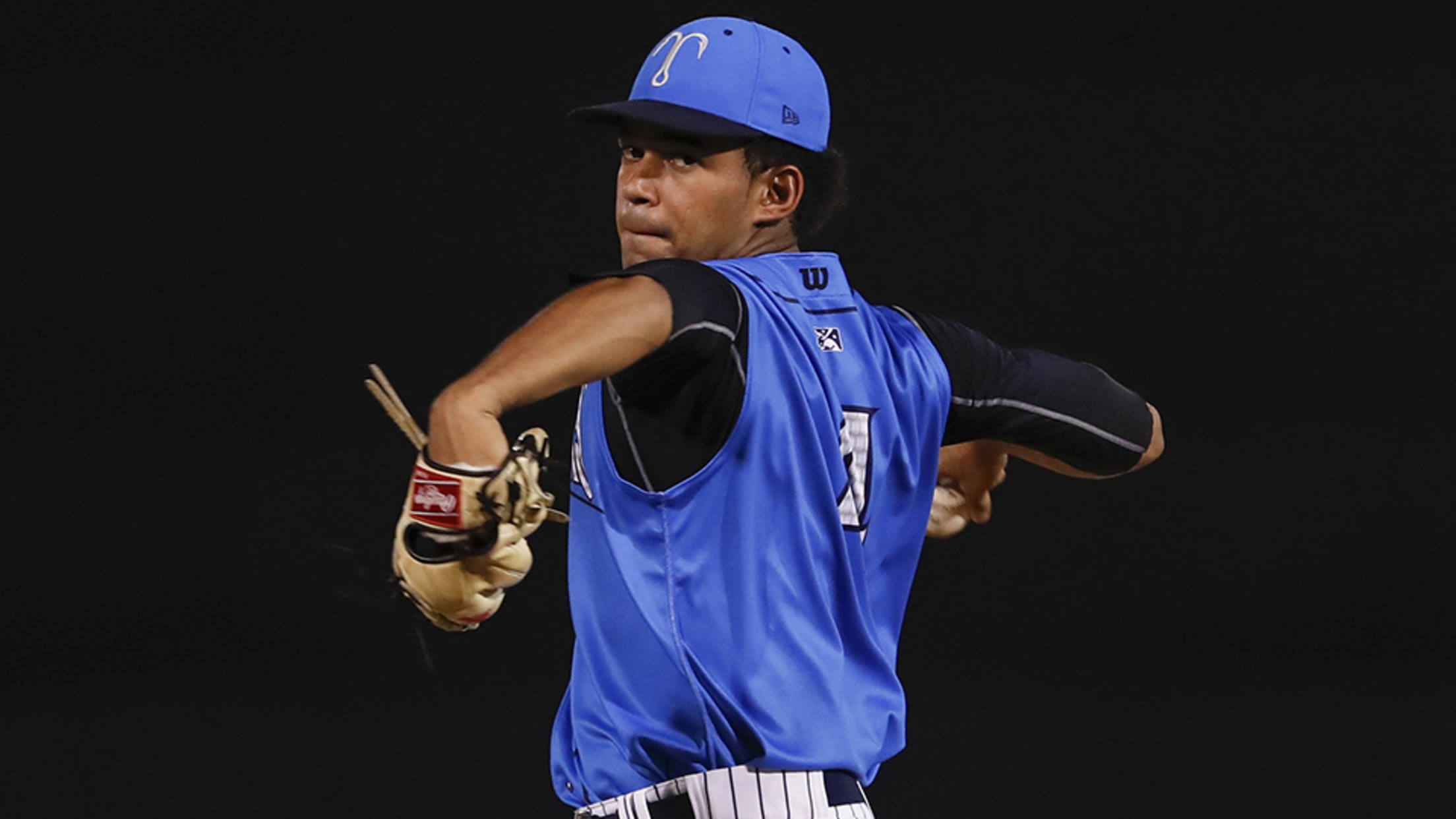 Theme of the dayMore bats than Bruce Wayne's cave: The Minors were the place to find offense on Monday. Mets prospect Jhoan Urena had one of the season's best hitting performances when he homered three times (twice on grand slams) and plated nine runs for Double-A Binghamton. Not to be
8/26: Kremer, Hays Lead Baysox To 4-1 Matinee Win
Baysox have won 11 of 16 with series victory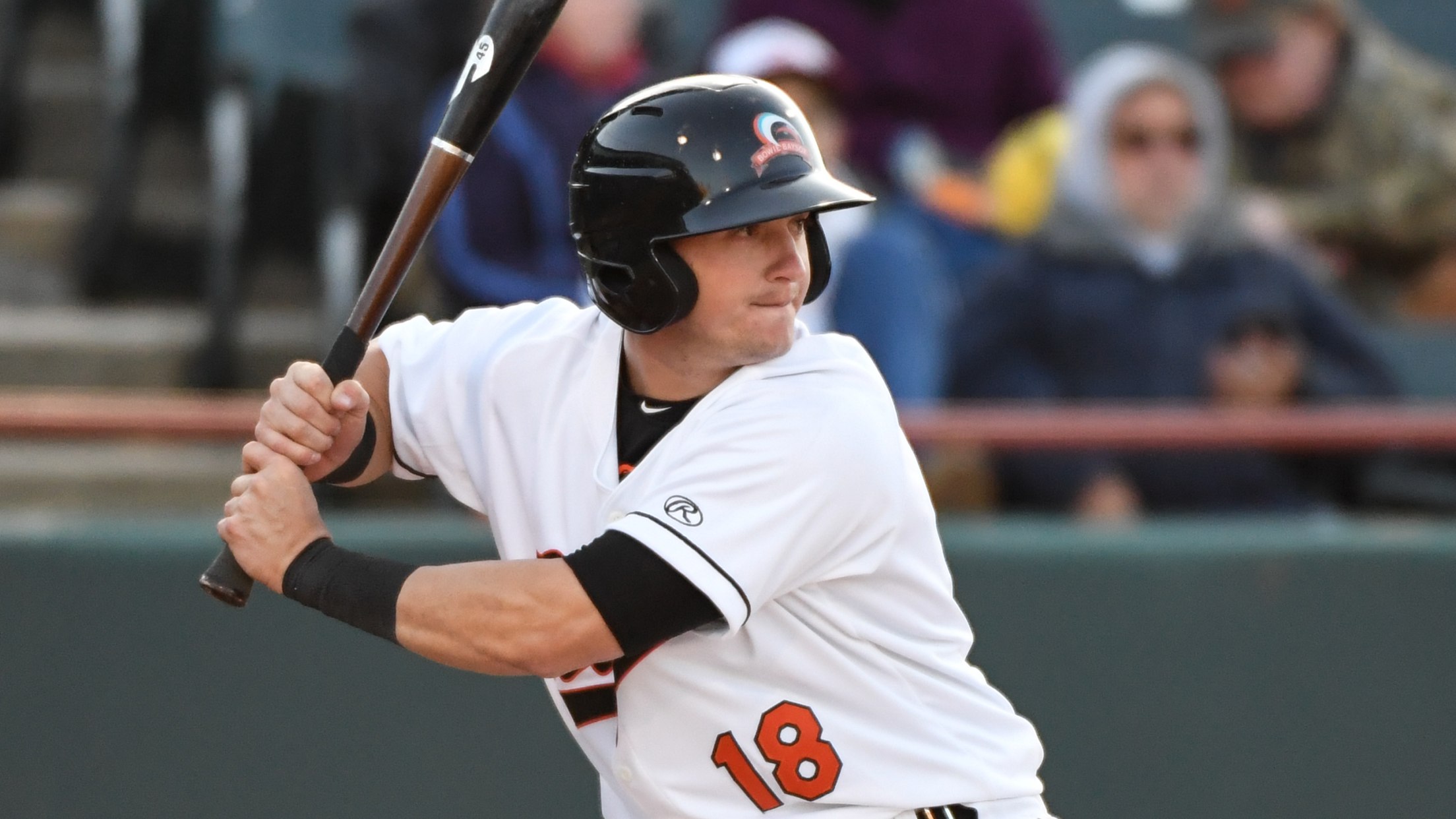 BOWIE, Md. - Another masterful pitching performance and more early offense paced the Bowie Baysox to a 4-1 triumph over the Erie SeaWolves in front of 3,234 at Prince George's Stadium Sunday afternoon. 
Hays goes big with four hits for Baysox
Orioles No. 4 prospect homers, doubles twice on four-hit night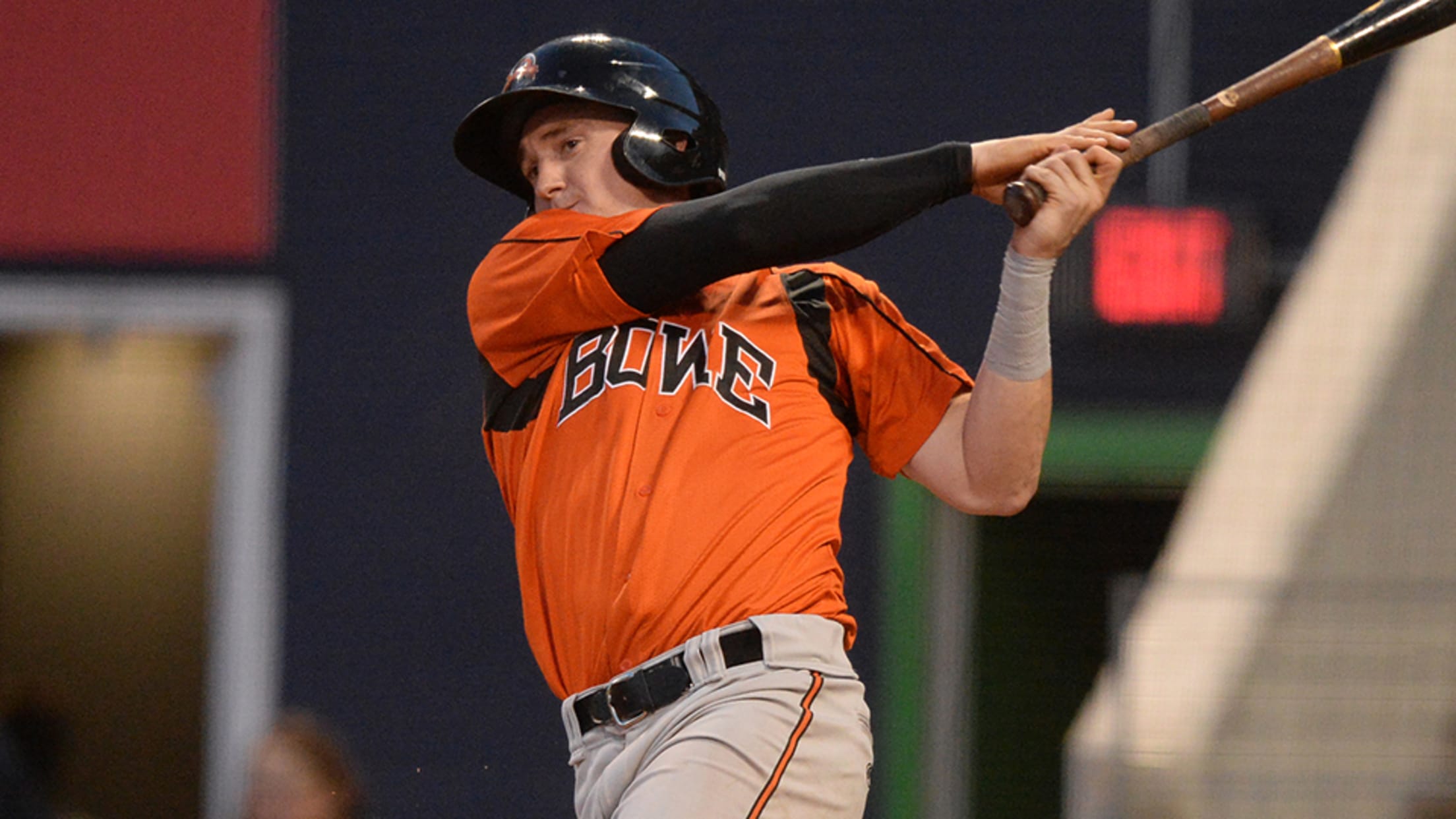 Some players might have been disappointed to start the season at Double-A after reaching the Majors the previous year. That wasn't Austin Hays' mind-set."I would say that I worked really hard this offseason and that was my goal was to come in and play really well during Spring Training and
8/14: Baysox Split Doubleheader With Squirrels
Bowie clubs four home runs Tuesday night.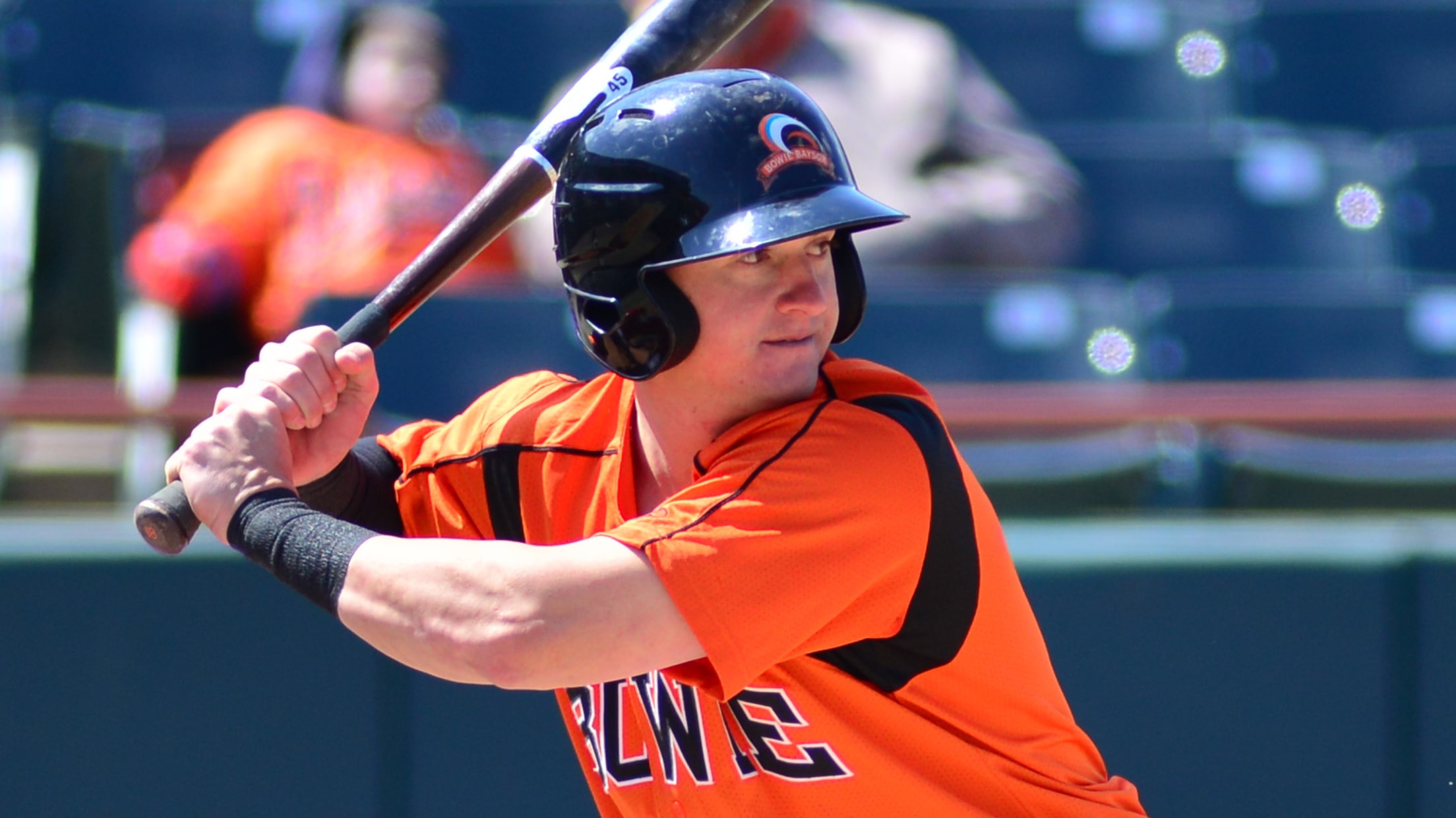 BOWIE, Md. - An offensive explosion in game one of a series-opening doubleheader helped the Bowie Baysox earn a Tuesday night split with the Richmond Flying Squirrels in front of 2,358 at Prince George's Stadium.
Prospect Roundup: Games of May 10
Matias slugs two more homers; Vogelbach pushes for MLB return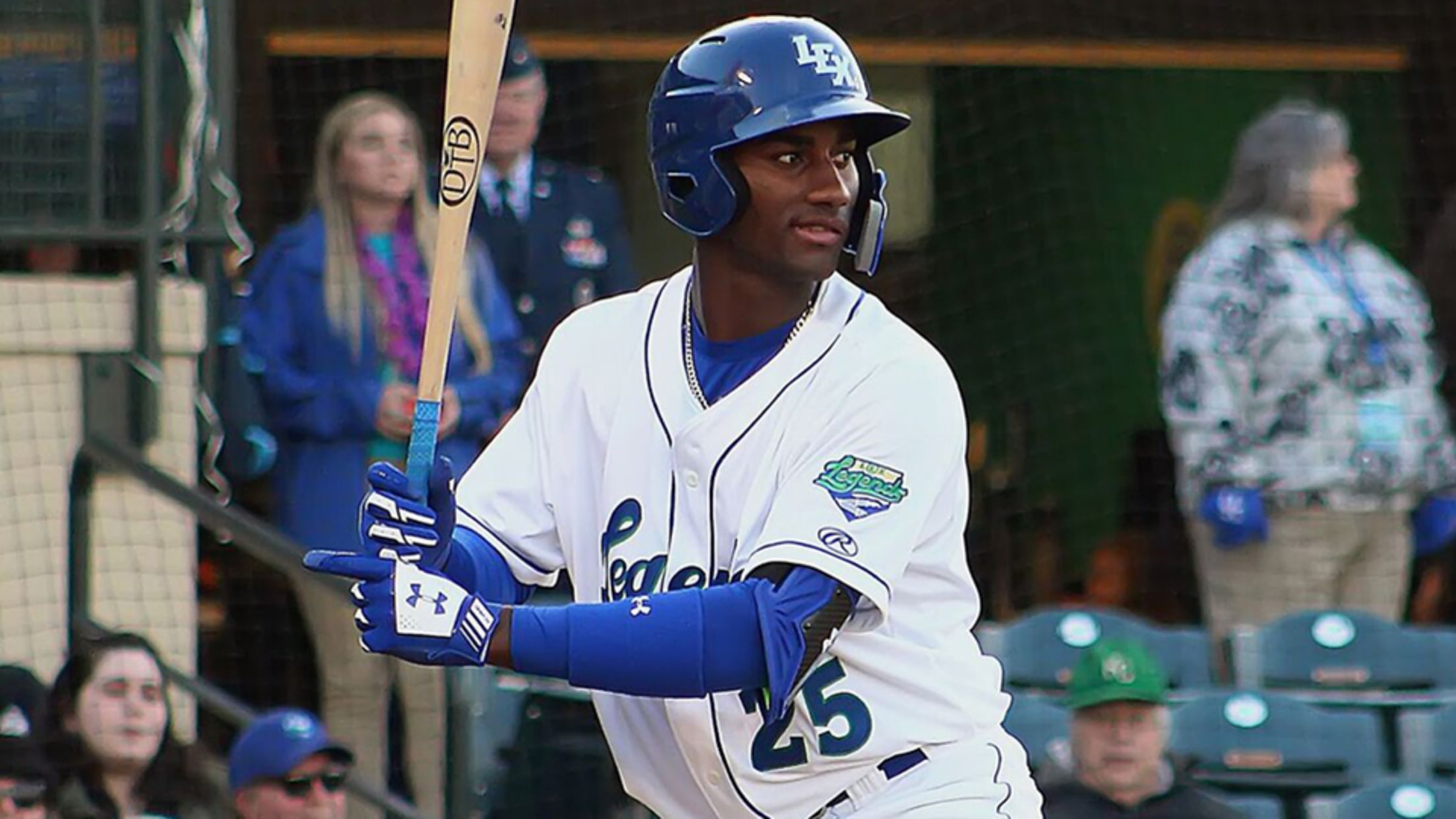 Theme of the dayWelcome, Juan: Once news broke that the Nationals were promoting No. 2 prospectJuan Soto to Double-A Harrisburg, it was clear what the day's theme would be. After all, he's a 19-year-old outfielder who started out the season at Class A, was promoted to Class A Advanced on
Prospect Roundup: Games of May 9
Reds' Santillan posts eight zeros; Cubs' Amaya homers, triples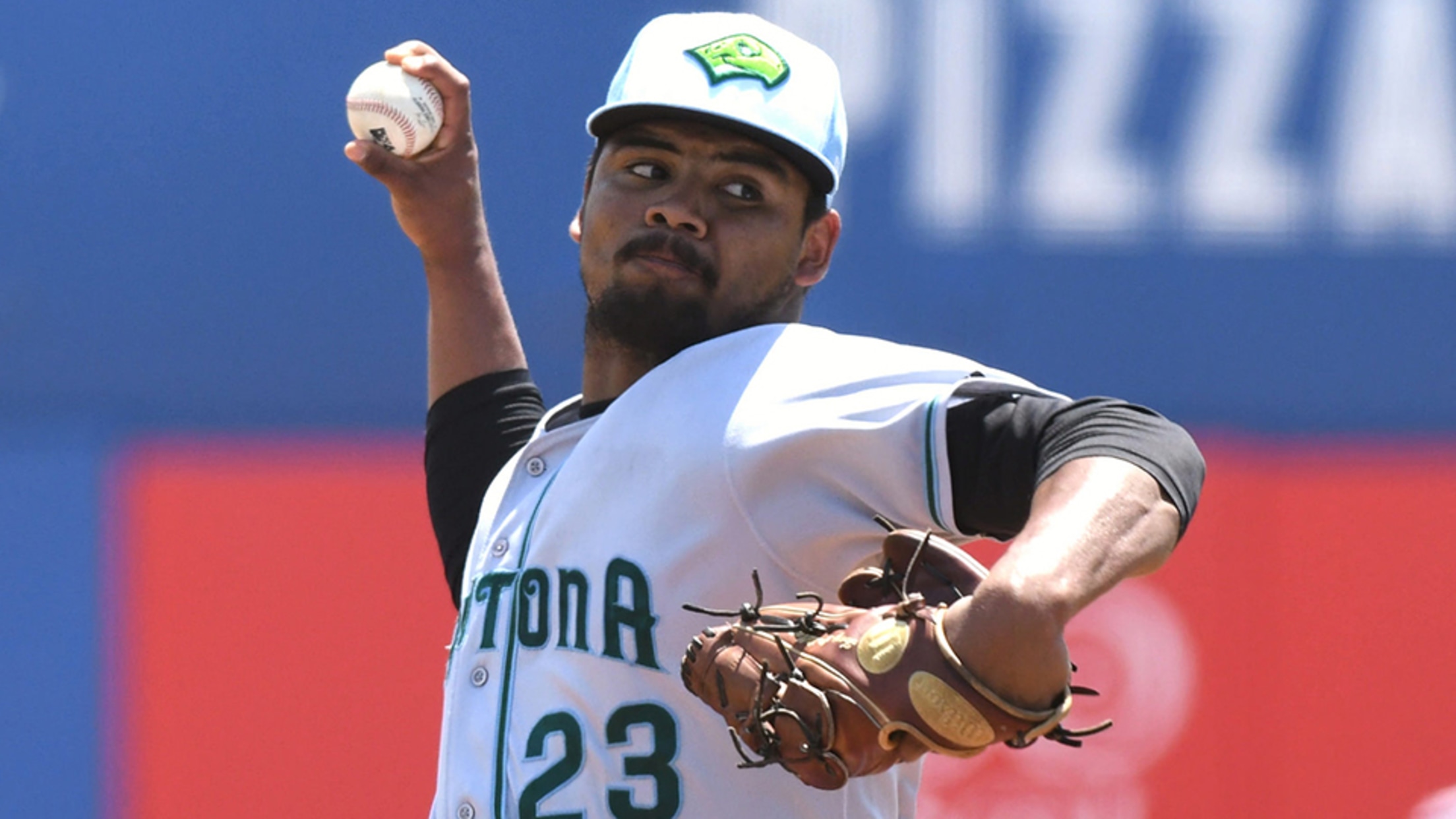 Theme of the dayTommy John at both ends: Elbow injuries are a fact of life for professional pitchers. First, there's the terror of the news that Red Sox No. 2 prospect Jay Groome will undergo the elbow surgery next week. The 19-year-old left-hander's career has already been ravaged by injuries
Prospect Roundup: Games of May 2
Nats' Soto remains scorching; Angels' Jones gets better of Morejon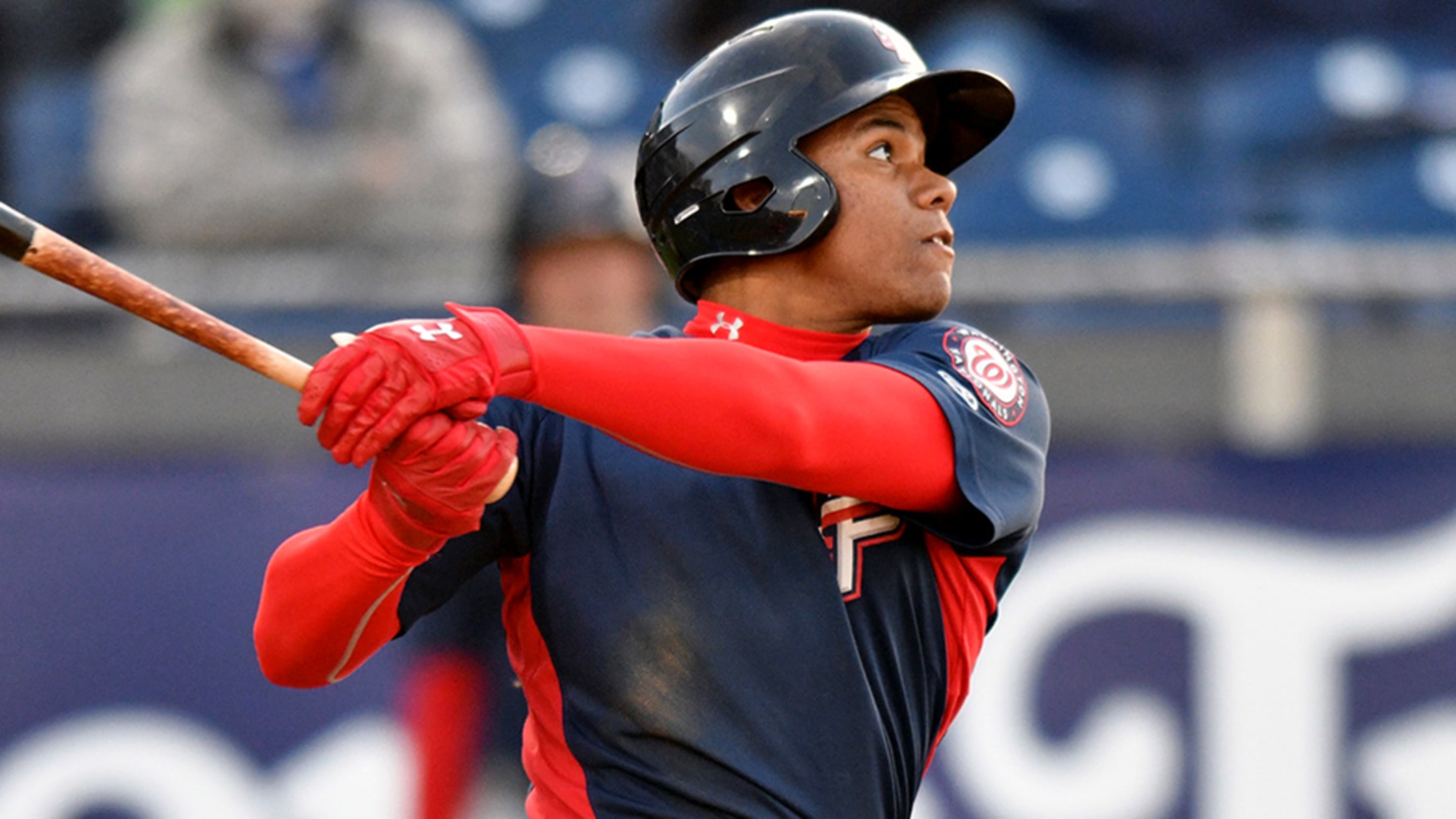 Theme of the dayNo hits for you: There were several day games Wednesday, but biggest news of the day came in primetime when three Inland Empire pitchers combined to no-hit Lake Elsinore. The fact that the starting pitcher for the 66ers was Jason Alexander sent the Twittersphere into a tizzy.
Prospect Roundup: Games of April 30
Astros' Tucker keeps hits coming; Stewart pushing for Detroit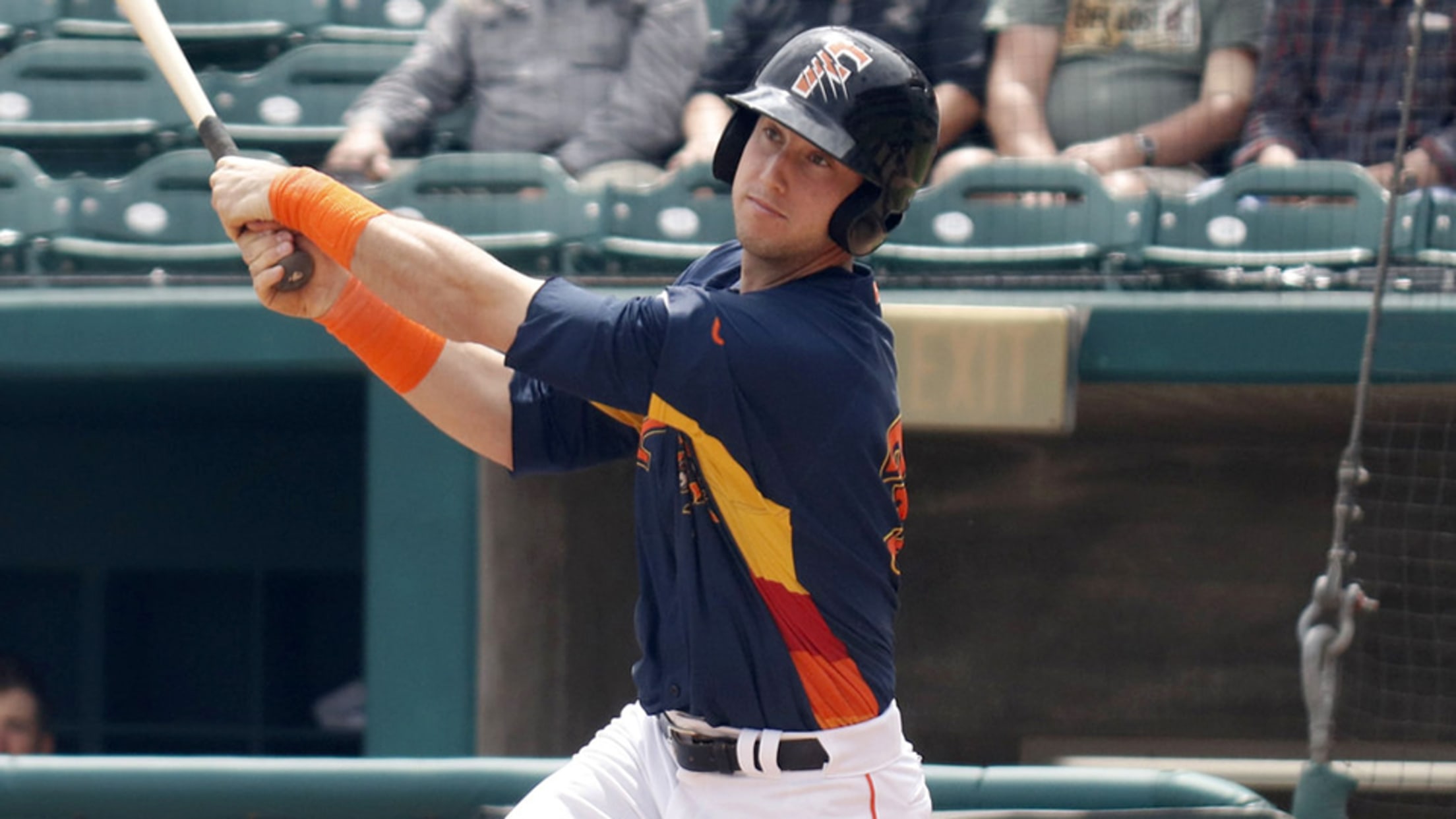 Theme of the nightDon't see that every day: Despite the Carolina, Florida State, Midwest and South Atlantic Leagues being off, the last day of April featured both a triple play and a three-homer game. Double-A Springfield didn't just turn a triple play; it turned a 4-6-3-1-5 triple play that featured
Getting the Call
One call from a manager can mean everything to a young ballplayer.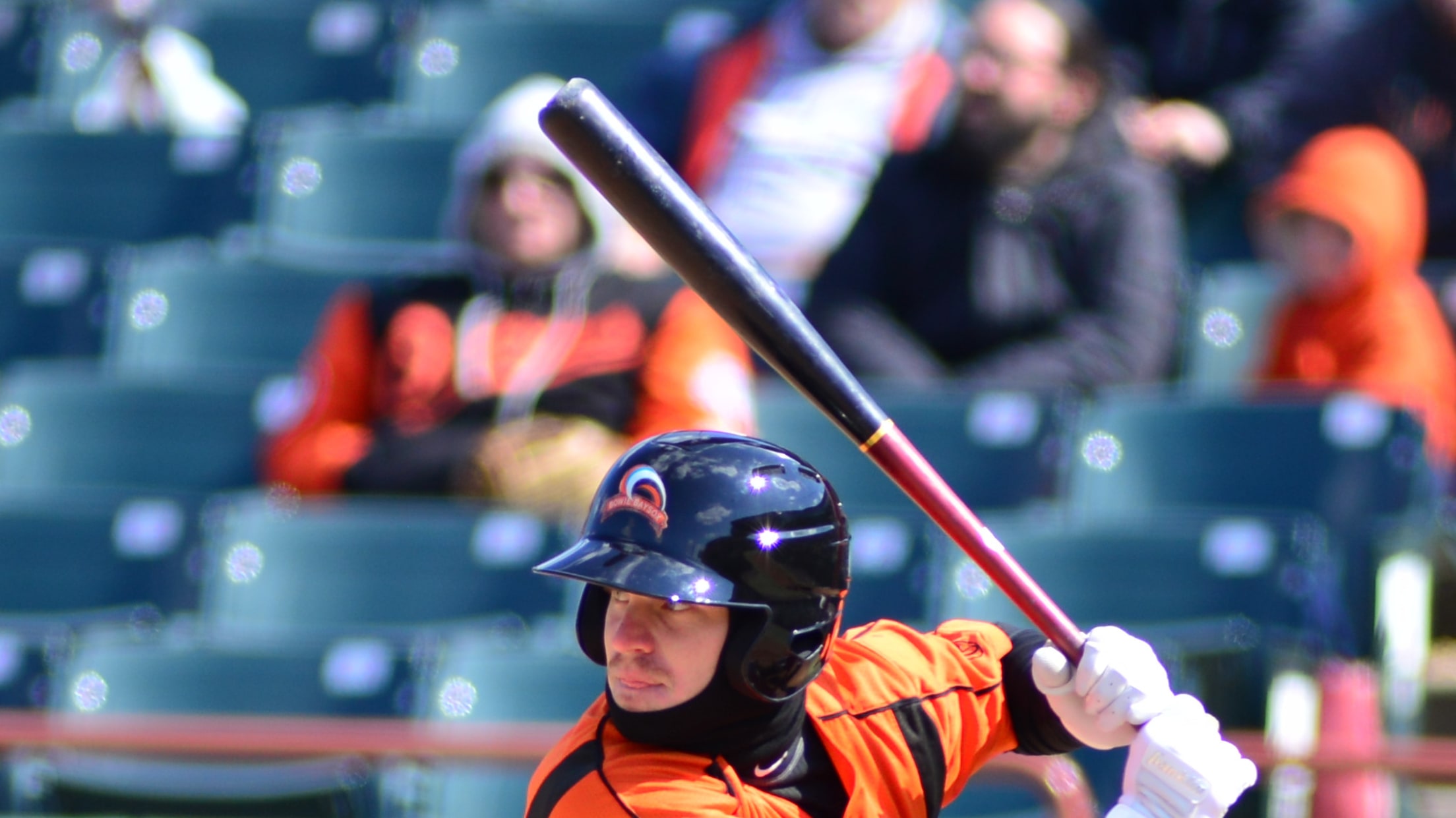 Receiving a promotion in any job field is typically seen as a big deal and an event worth celebrating. For baseball players, the initial call-up to Major League Baseball is a promotion unlike any they have experienced before and is unlike any emotion that most fully understand.
Homegrown Roots
In order to understand Baltimore's top prospect, it's necessary to start at the beginning.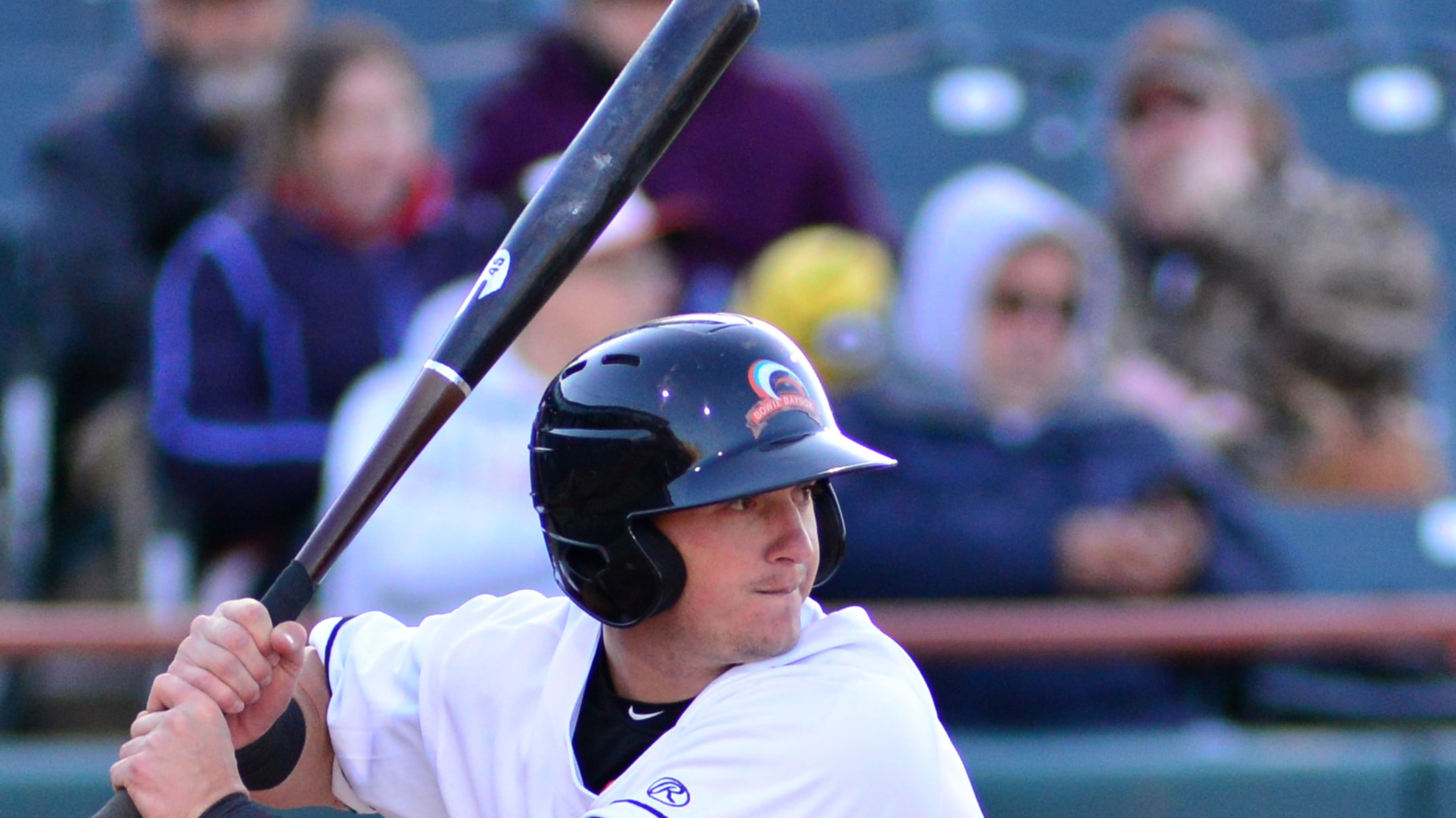 DeLeon Springs is a Florida town different from the white sand beach scenes displayed in tourism guides and on television.
Toolshed: Analyzing 2018 prospect assignments
Looking at the most, least aggressive Opening Day player moves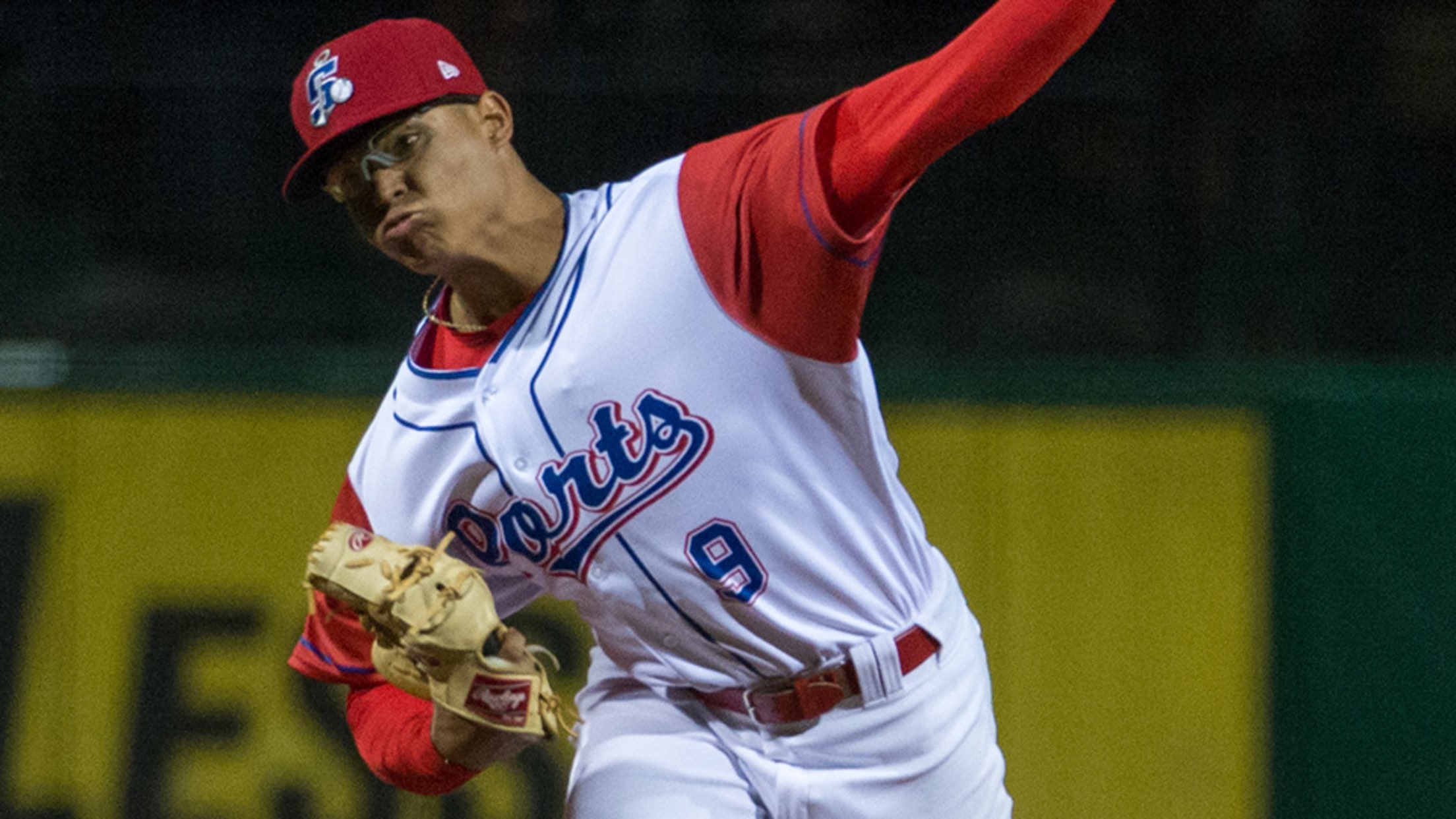 It's the Goldilocks scenario of the Minor Leagues: Some Opening Day assignments feel aggressive; some don't feel aggressive enough, while others feel just right.Major League organizations often attempt to thread the needle early in players' careers. They want them to be challenged, but they also want them to taste success
Orioles Prospect Primer: Harvey's healthy
Righty ready to stretch out; Hays, Sisco get closer to Camden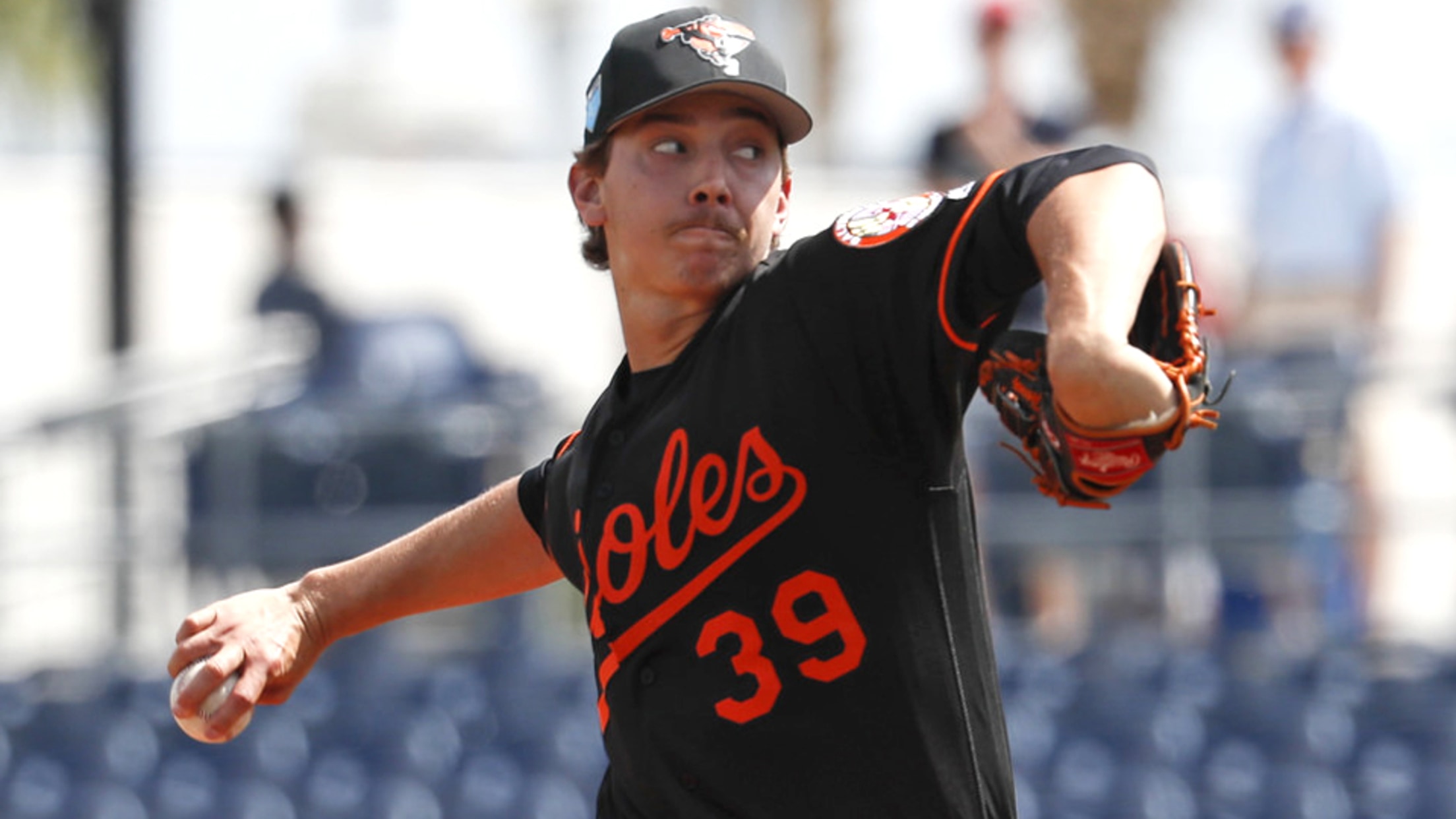 Some players are on the verge of stardom, others are entering a crucial phase of their development and still others are getting their first tastes of full-season ball. With the 2018 season approaching, MiLB.com takes a look at the most intriguing prospects from each MLB organization.Back and healthy: Hunter Harvey,