Prospect Roundup: Games of Aug. 29
Rangers' Alexy fans 10; Tigers' Stewart keeps up hot August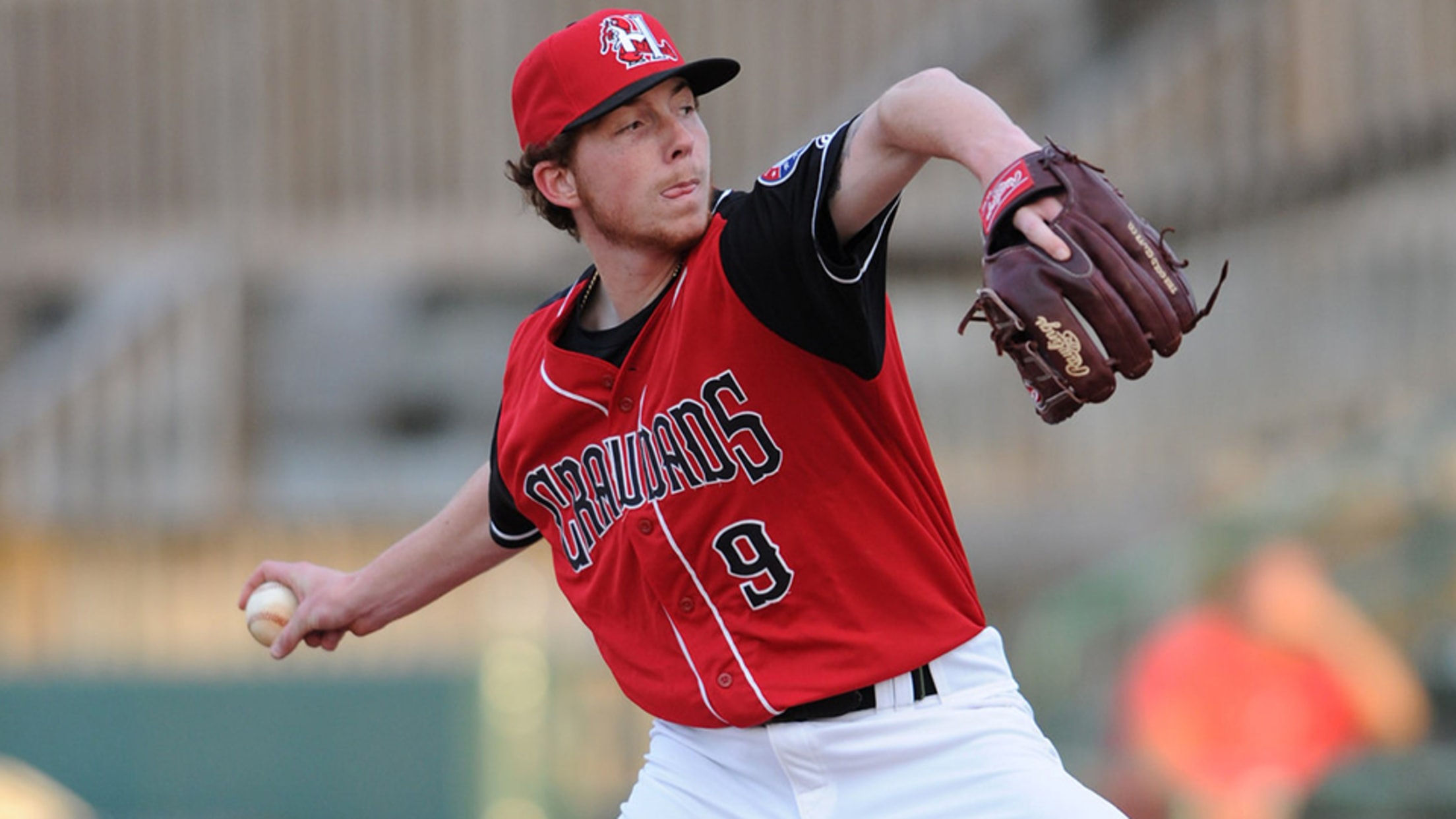 Theme of the dayShowing potential in big spots: Triple-A Durham and Class A Advanced Clearwater clinched playoff spots Wednesday night, and both relied on top talent to push them over the edge. The former got a three-homer performance from Austin Meadows -- a former top-100 prospect acquired from the Pirates
IronPigs' Irvin claims pitching honor again
No. 23 Phillies prospect picked up two wins to take weekly award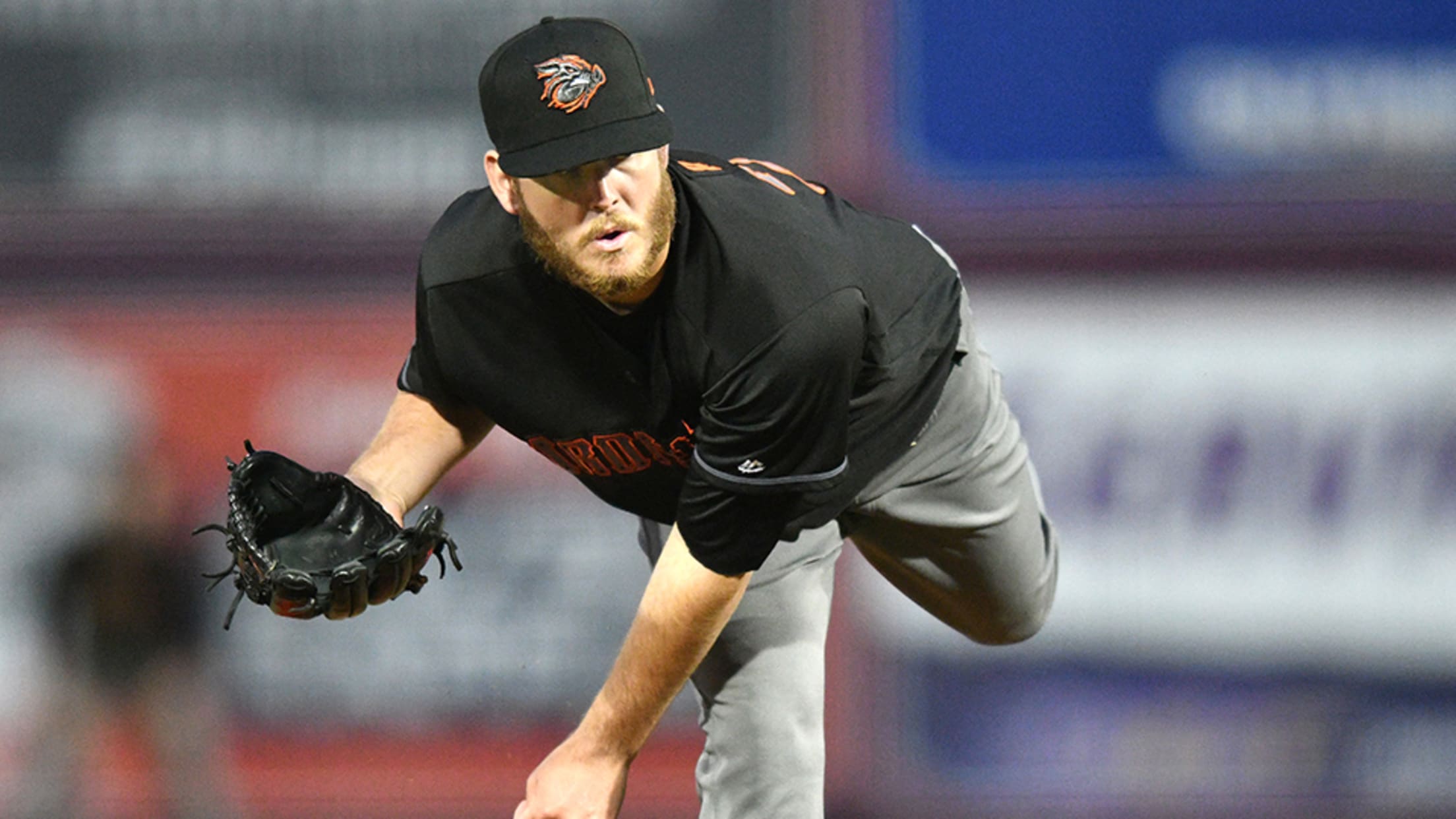 Cole Irvin admits it's not an easy task to have his full repertoire working each start, but he felt it all come together last week with Triple-A Lehigh Valley. The No. 23 Phillies prospect was named the International League's Pitcher of the Week from June 4-10 after picking up two victories
Crawdads' Alexy holds Intimidators hitless
Rangers No. 16 prospect fans seven, walks two over six innings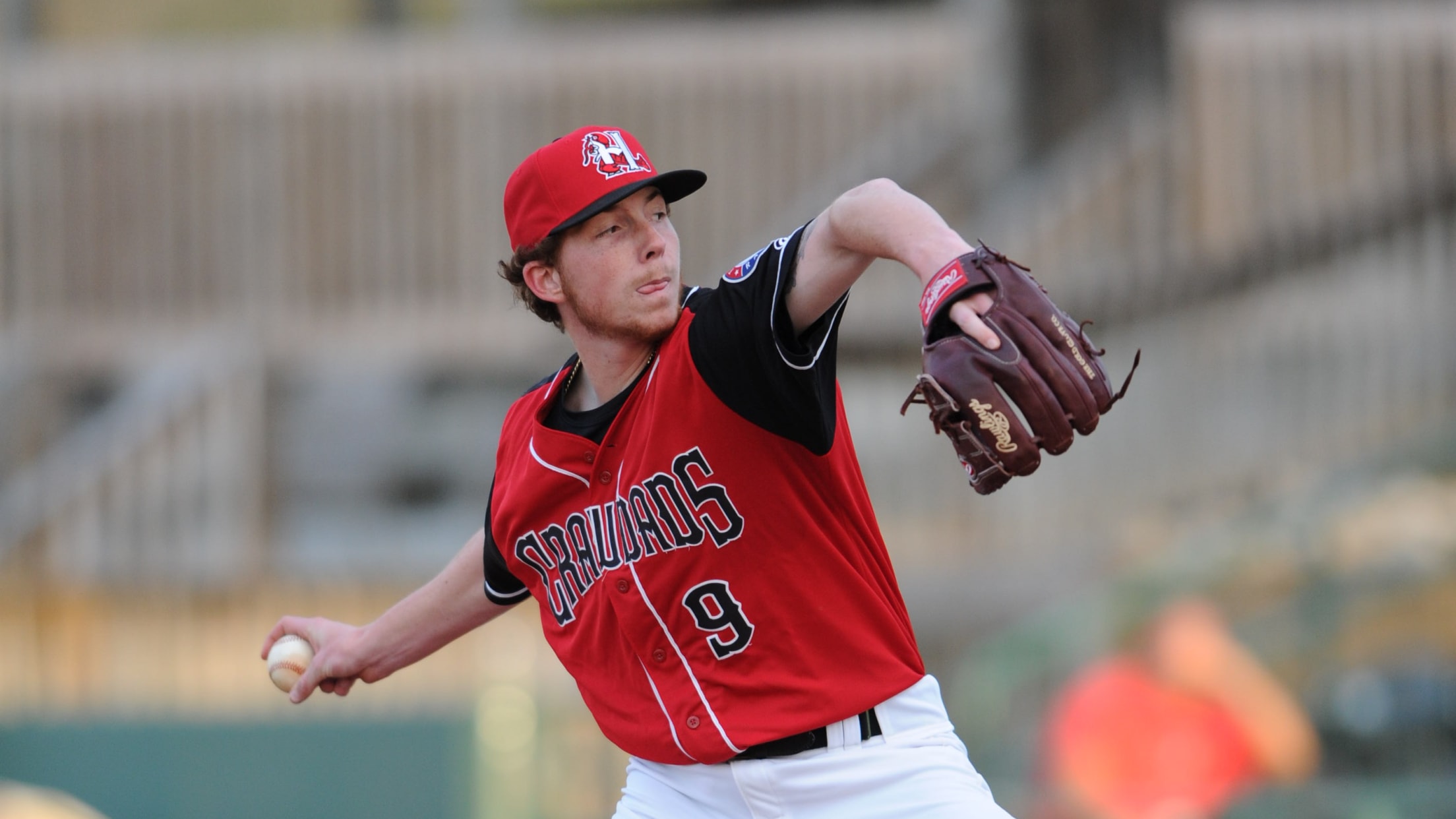 A.J. Alexy wasn't intimidated on Thursday night.The 16th-ranked Rangers prospect tossed six hitless frames to match his longest outing of the season before Class A Hickory walked off with a 2-1, 12-inning win over Kannapolis at L.P. Frans Stadium. He struck out seven and issued a pair of walks.
Crawdads' Alexy fans nine in scoreless start
Rangers No. 17 prospect gives up two hits, pitches 5 2/3 innings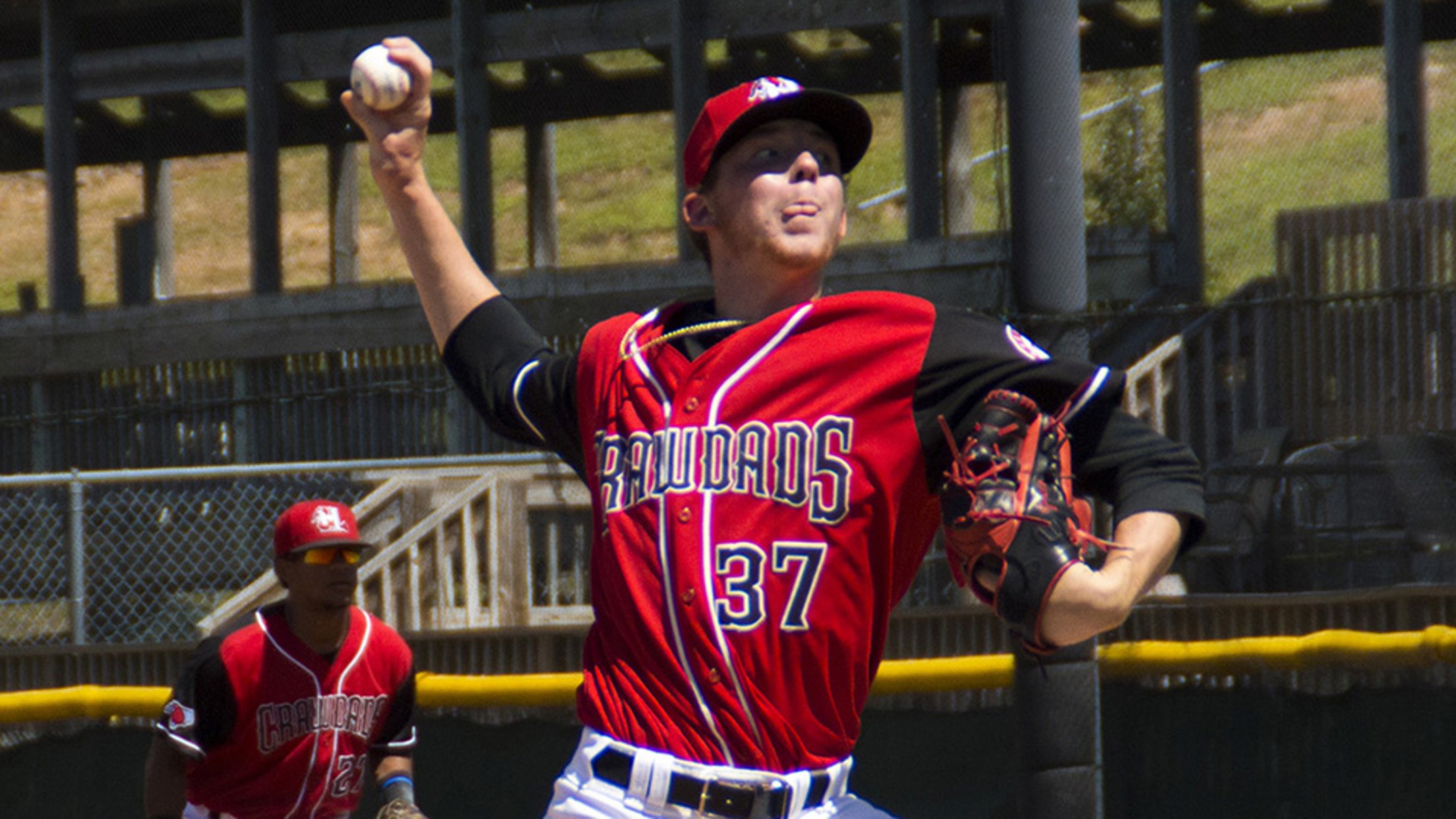 A.J. Alexy looked to be headed to another rocky start in his roller-coaster second professional season Saturday.But the Rangers No. 17 prospect, facing Carlos Rodón, ended up going toe-to-toe with the rehabbing Major Leaguer.
Crawdads' Alexy takes no-hitter into sixth
Rangers No. 17 prospect rebounds, strikes out career-high 12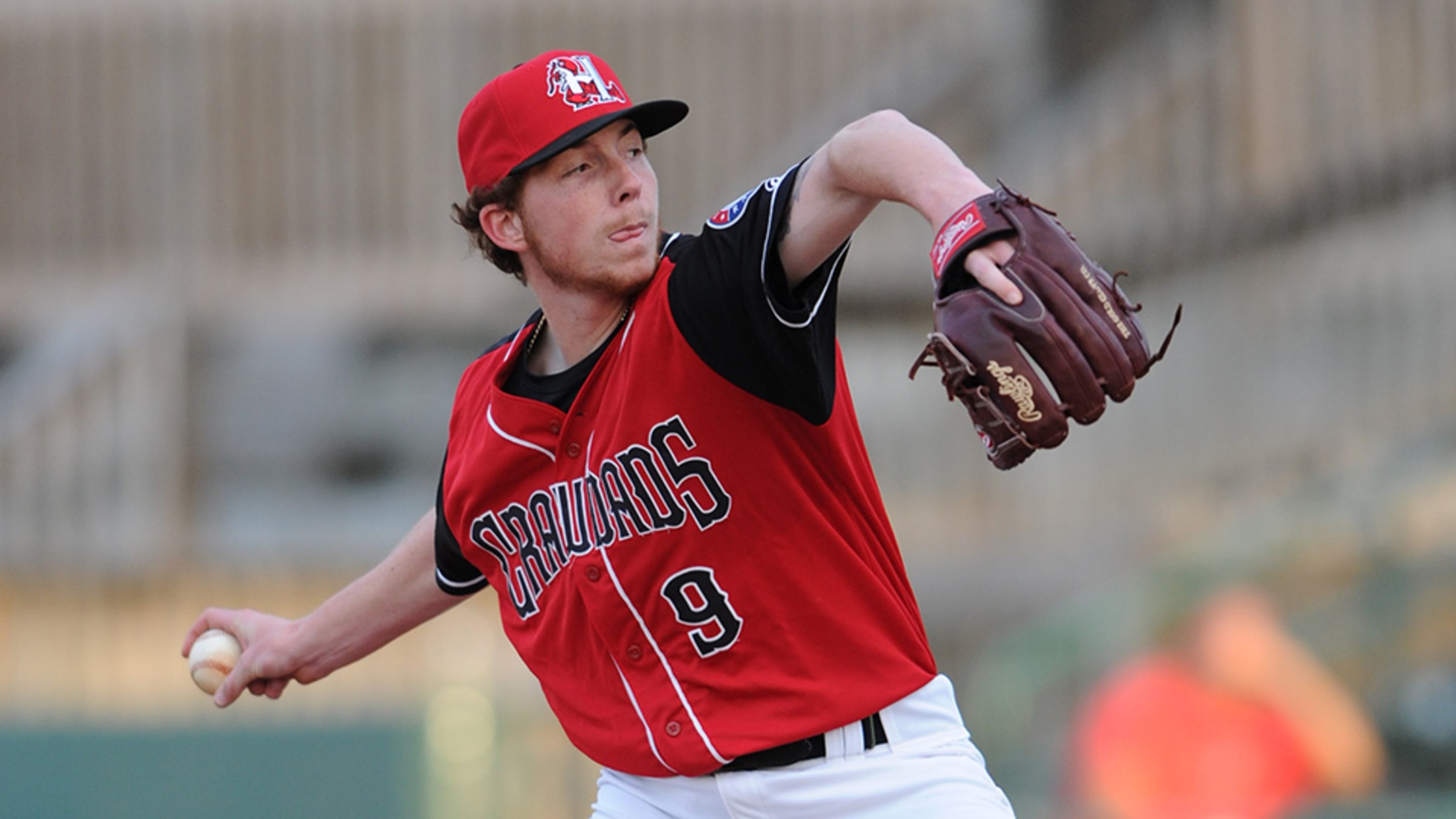 A.J. Alexy's first full season in the Rangers organization had not gotten off to the start he'd hoped for in April.That all changed on Friday.
Rangers Prospect Primer: Tool time in Texas
Healthy Matuella on the rise, Calhoun looks to master outfield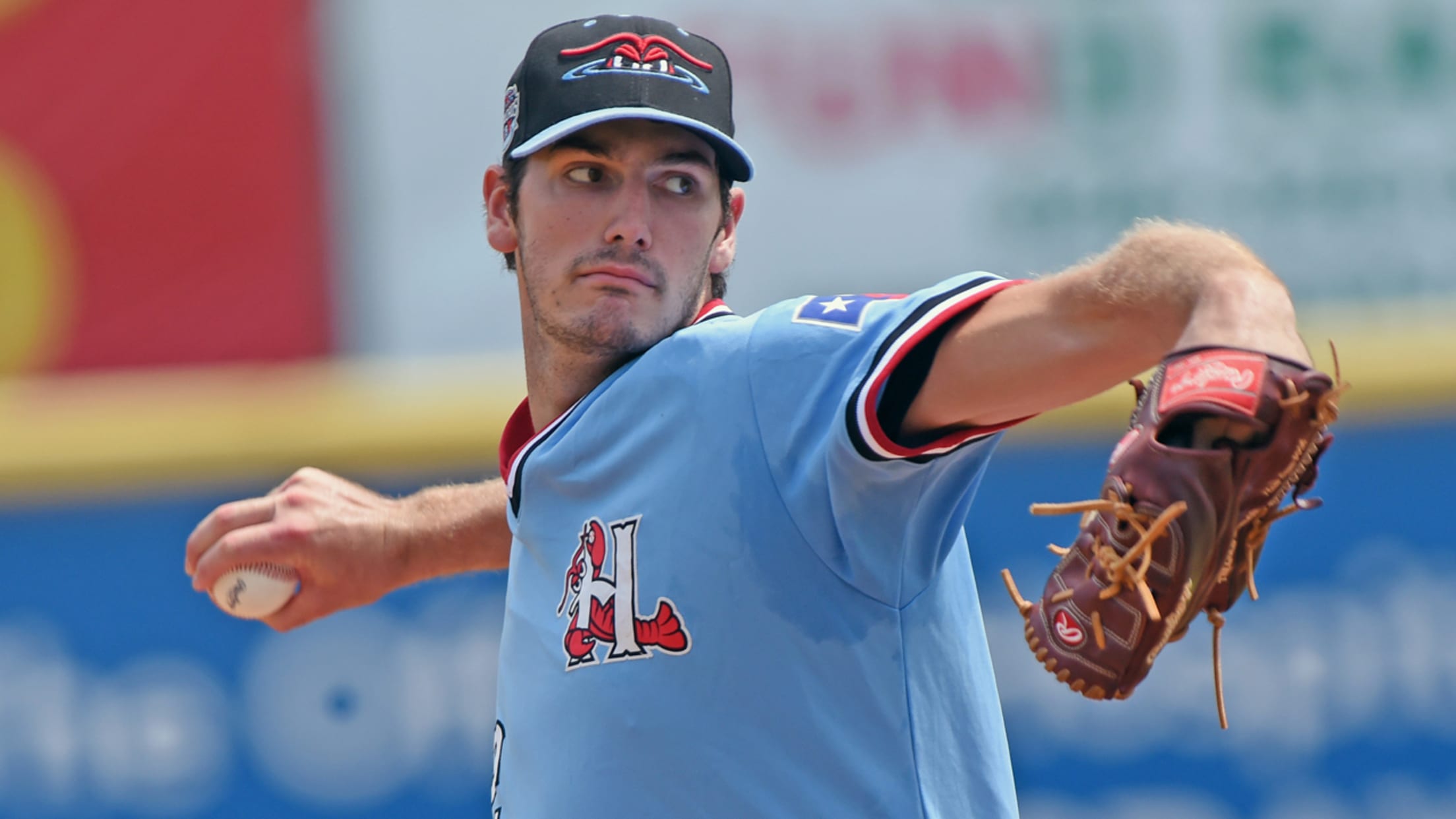 Some players are on the verge of stardom, others are entering a crucial phase of their development and still others are getting their first tastes of full-season ball. With the 2018 season approaching, MiLB.com takes a look at the most intriguing prospects from each MLB organization.Major League-ready: Willie Calhoun, 2B/OFCalhoun's
Rangers acquire Calhoun, more for Darvish
Dodgers ship their No. 4, 17 and 27 prospects for All-Star righty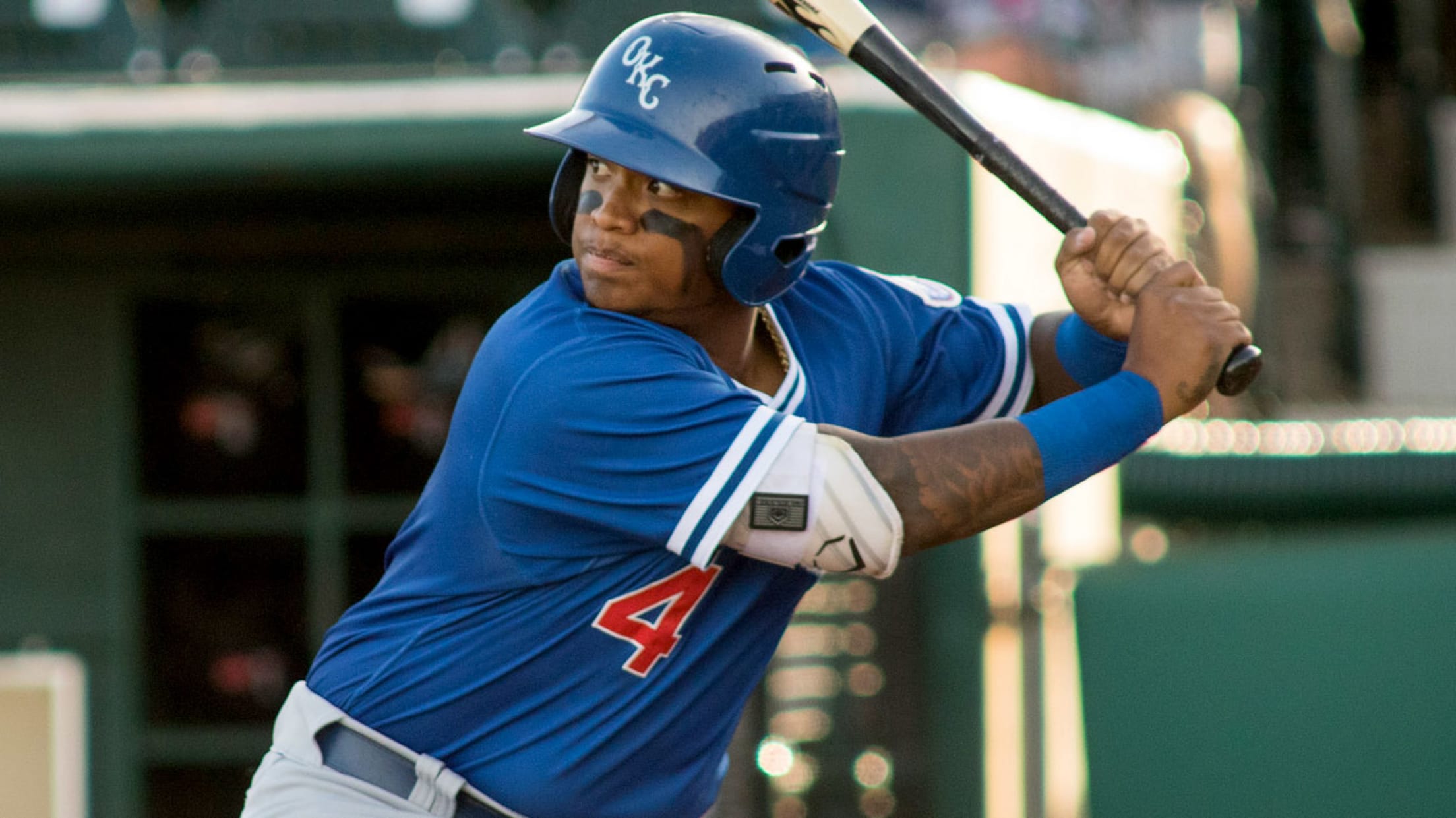 The Dodgers and Rangers pulled off a last-minute trade Thursday that could greatly affect this year's playoff picture and the future of at least one prominent prospect.Texas acquired Willie Calhoun, A.J. Alexy and Brendon Davis from Los Angeles for All-Star right-hander Yu Darvish. The three Minor Leaguers were ranked by
Thrown off routine, Alexy shines for Loons
Dodgers No. 28 prospect turns in longest start, posts six zeros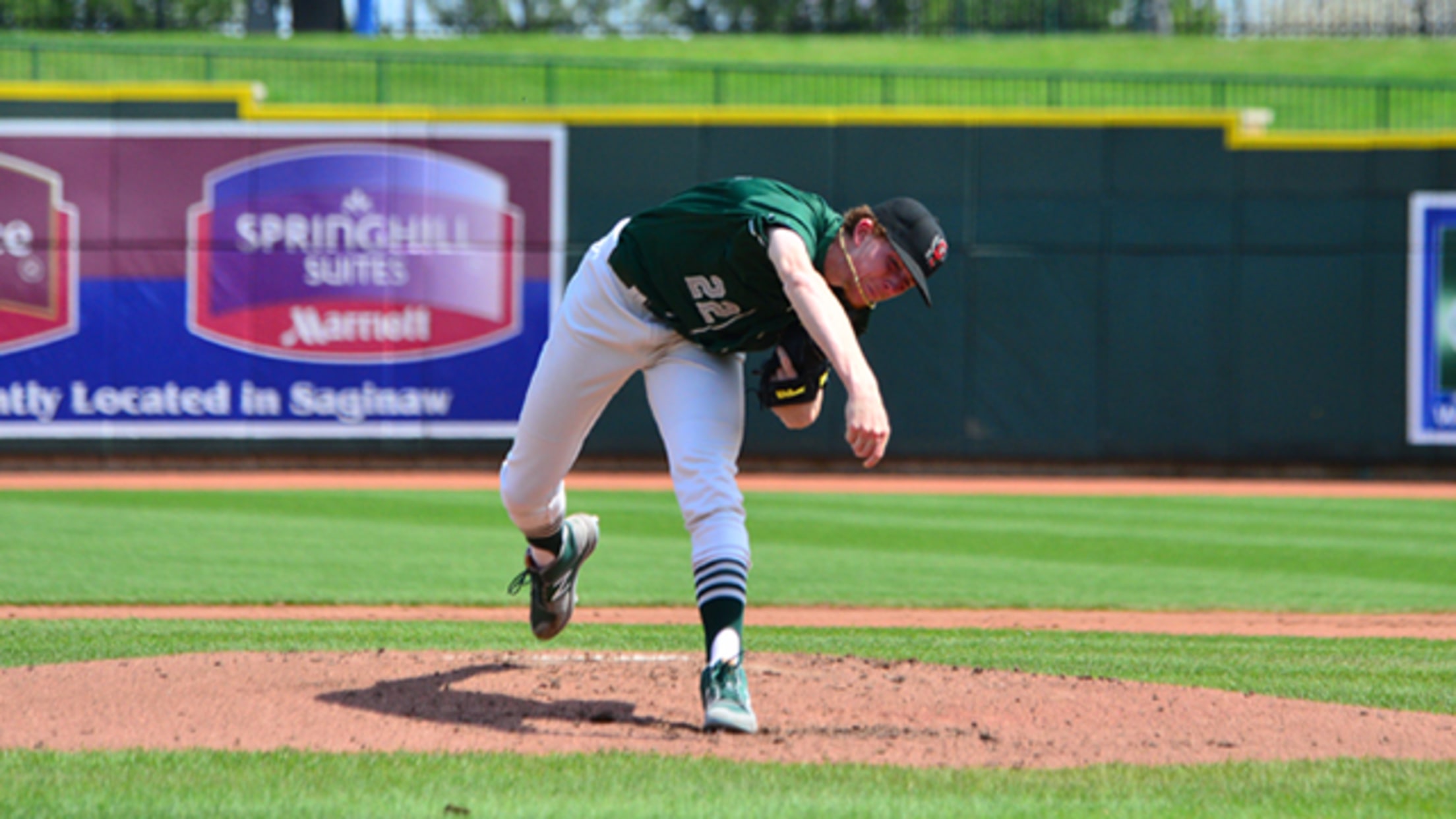 For most people in most jobs, a five-minute adjustment in their work schedule is a chance to grab another cup of coffee before heading into a meeting. Starting pitchers are anything but "most people."A.J. Alexy unexpectedly sped up his pregame preparation and rode it to the longest start of his
Win Streak Now at Four
Loons sweep Lake County as early turnaround continues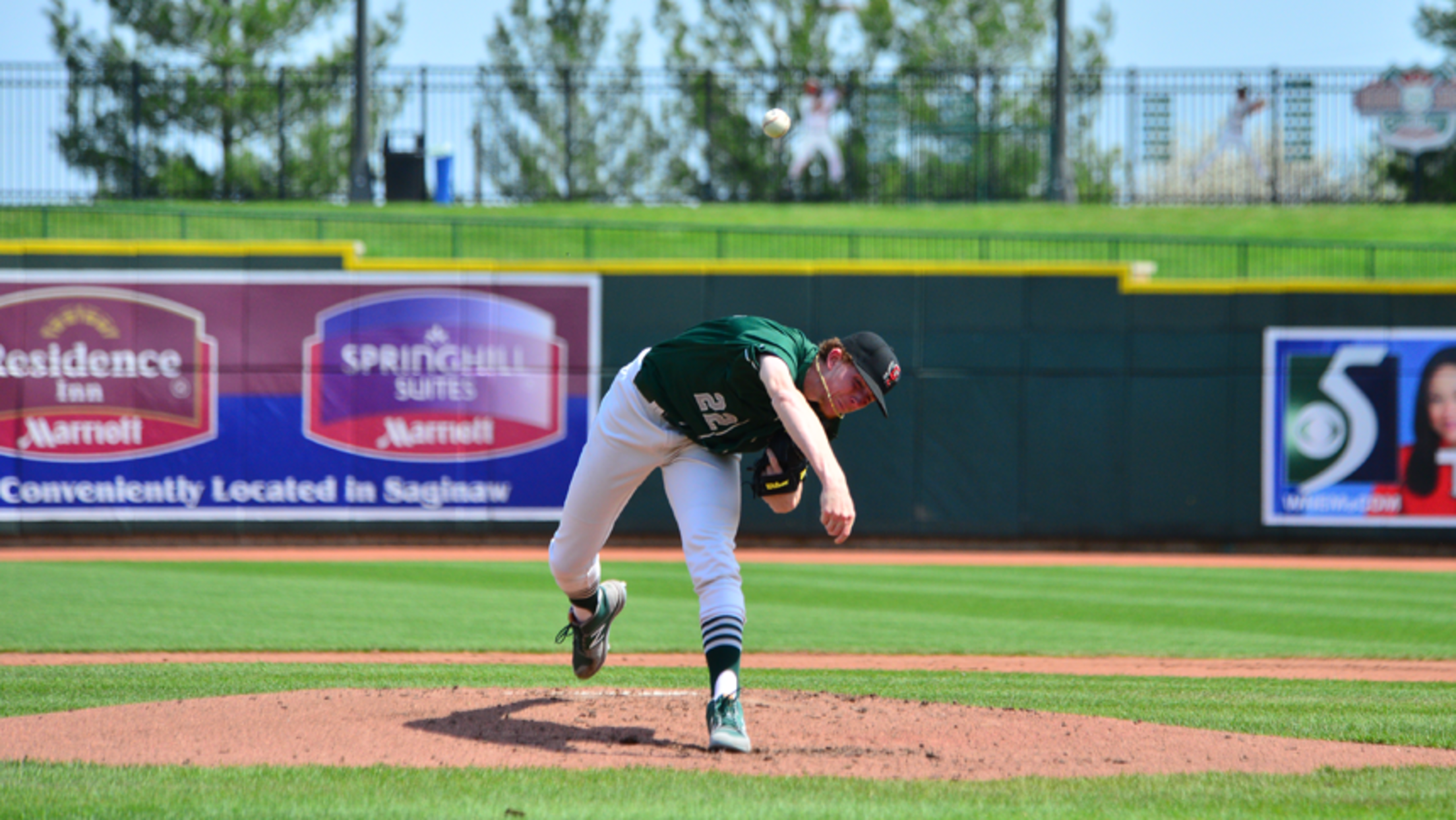 Rincon powers Loons for third straight game
Dodgers No. 25 prospect goes deep twice, plates four runs in win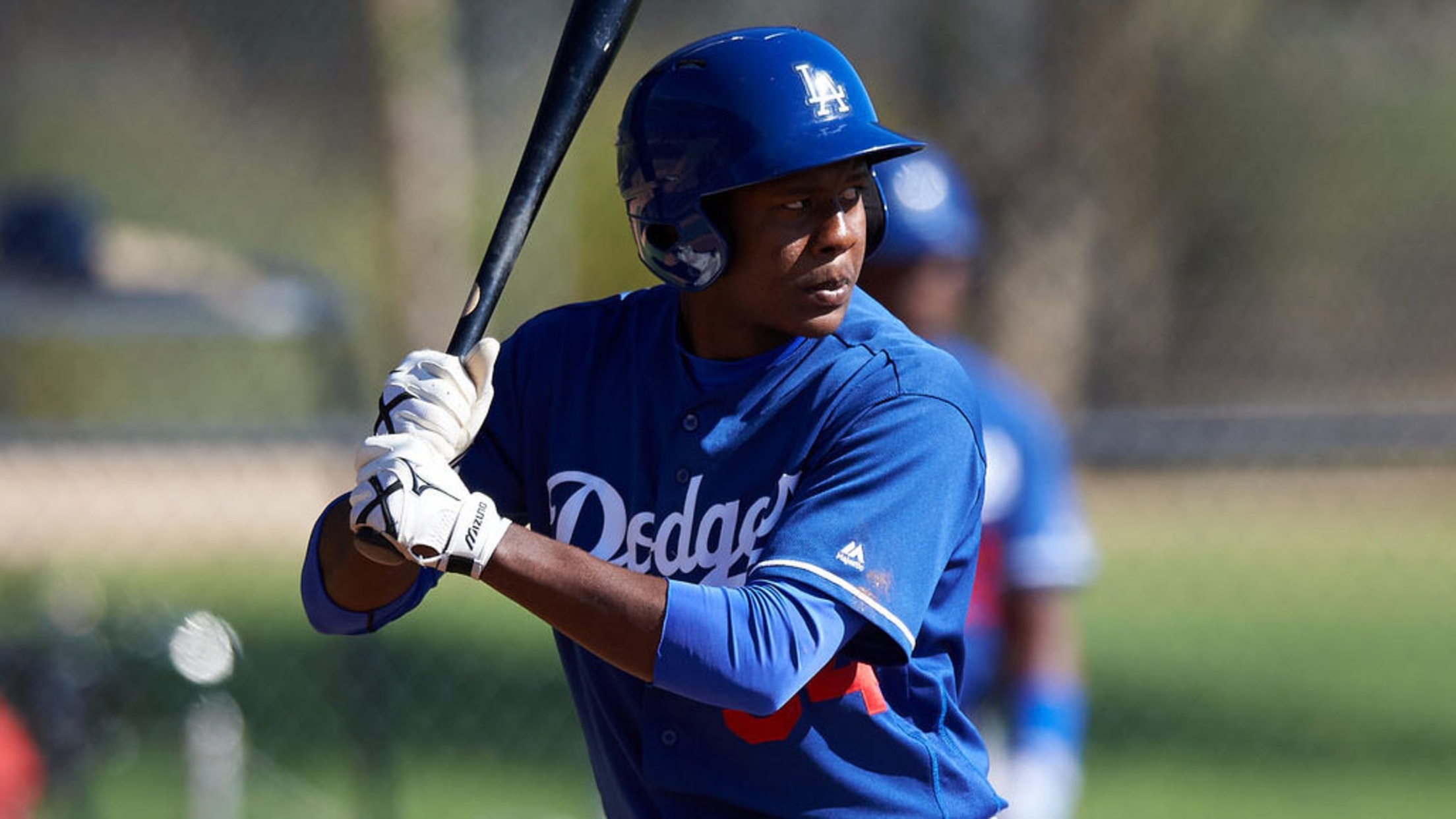 Carlos Rincon's production the past few days has been exactly what Class A Great Lakes manager Jeremy Rodriguez expected to see when he put the 19-year-old in the heart of his lineup.The Dodgers No. 25 prospect went yard for the third consecutive game, blasting two home runs and plating four