Bowden Francis Leads Sounds to 4th of July Win
Right-Hander Throws Six Innings of One-Run Ball, Collects Two Hits at the Plate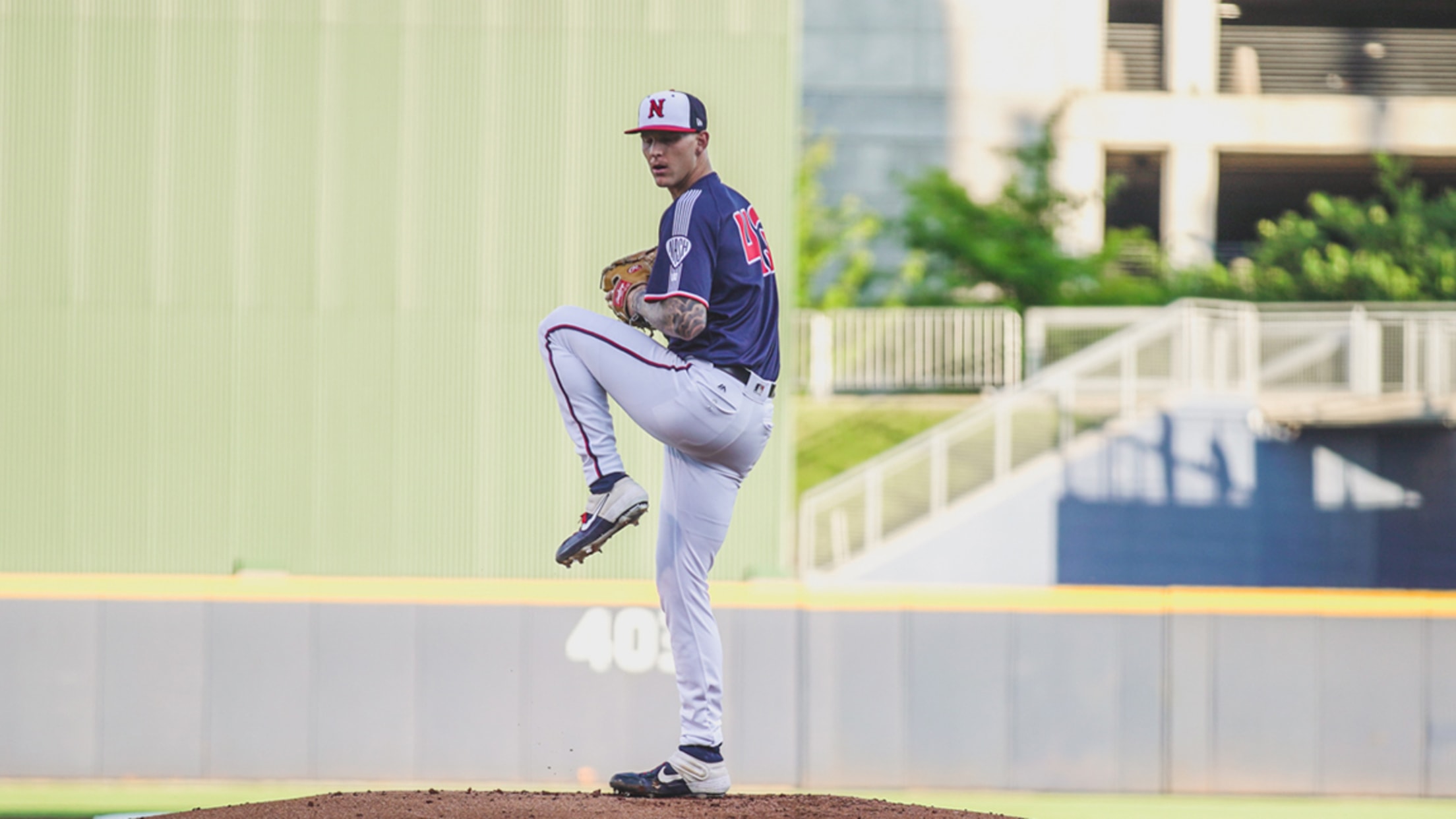 Nashville Sounds right-hander Bowden Francis did a little bit of everything to help the club to a 9-3 win over the Louisville Bats in front of a sellout crowd of 11,686 at First Horizon Park on Sunday night. It was the sixth-largest crowd in First Horizon Park history.
Bowden Francis Leads Sounds to Series-Opening Win
Right-Hander Limits Bats to Two Runs in 5 2/3 Innings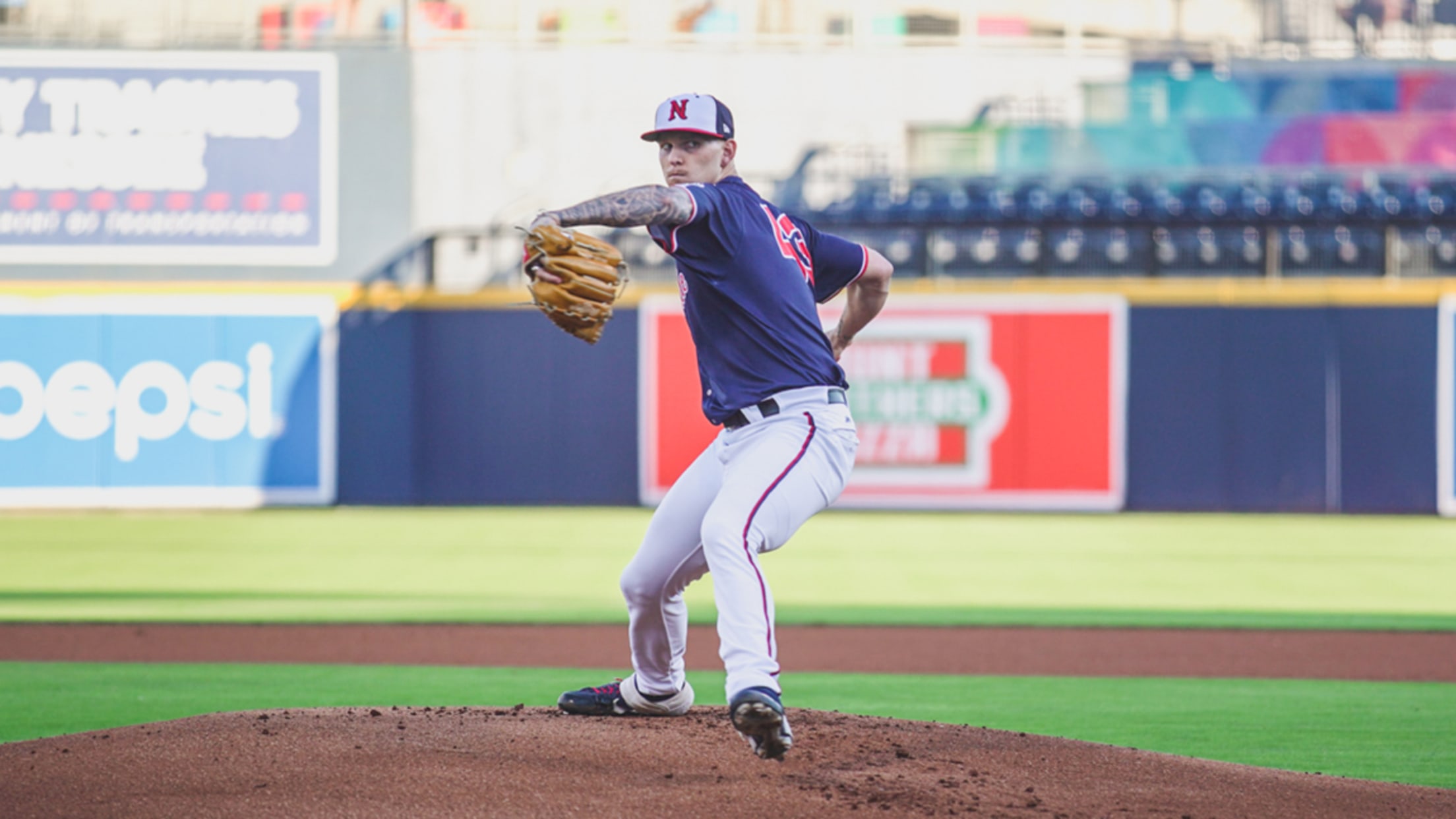 Bowden Francis got the best of a prospect-laden pitching matchup and lifted the Nashville Sounds to an 8-2 win over the Louisville Bats on Tuesday night at First Horizon Park.
Francis Cruises Behind Plenty of Support in 7-2 Shuckers Win
Big Second Inning Propels Shuckers To Road Victory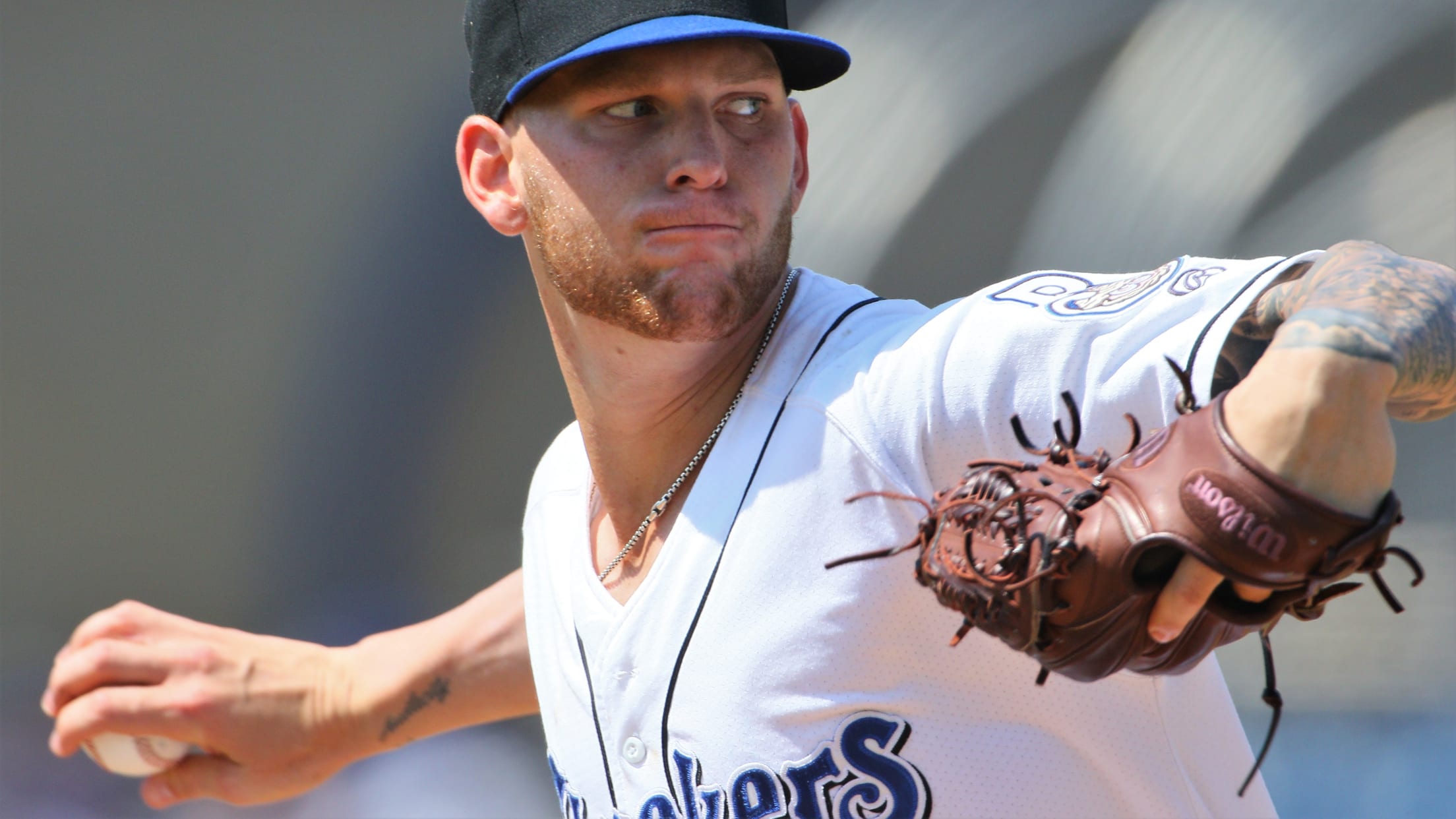 Behind a third consecutive stellar outing from RHP Bowden Francis (W, 3-0), the Biloxi Shuckers (6-9) topped the Tennessee Smokies (6-9) 7-2 on Thursday night at Smokies Stadium. The win snapped a five-game losing streak on the road for Biloxi. For a second consecutive night, Biloxi scored in the firsPt
Friday Night Split - Shuckers and M-Braves Each Win One in DH
Fry's Double Wins Game One For Biloxi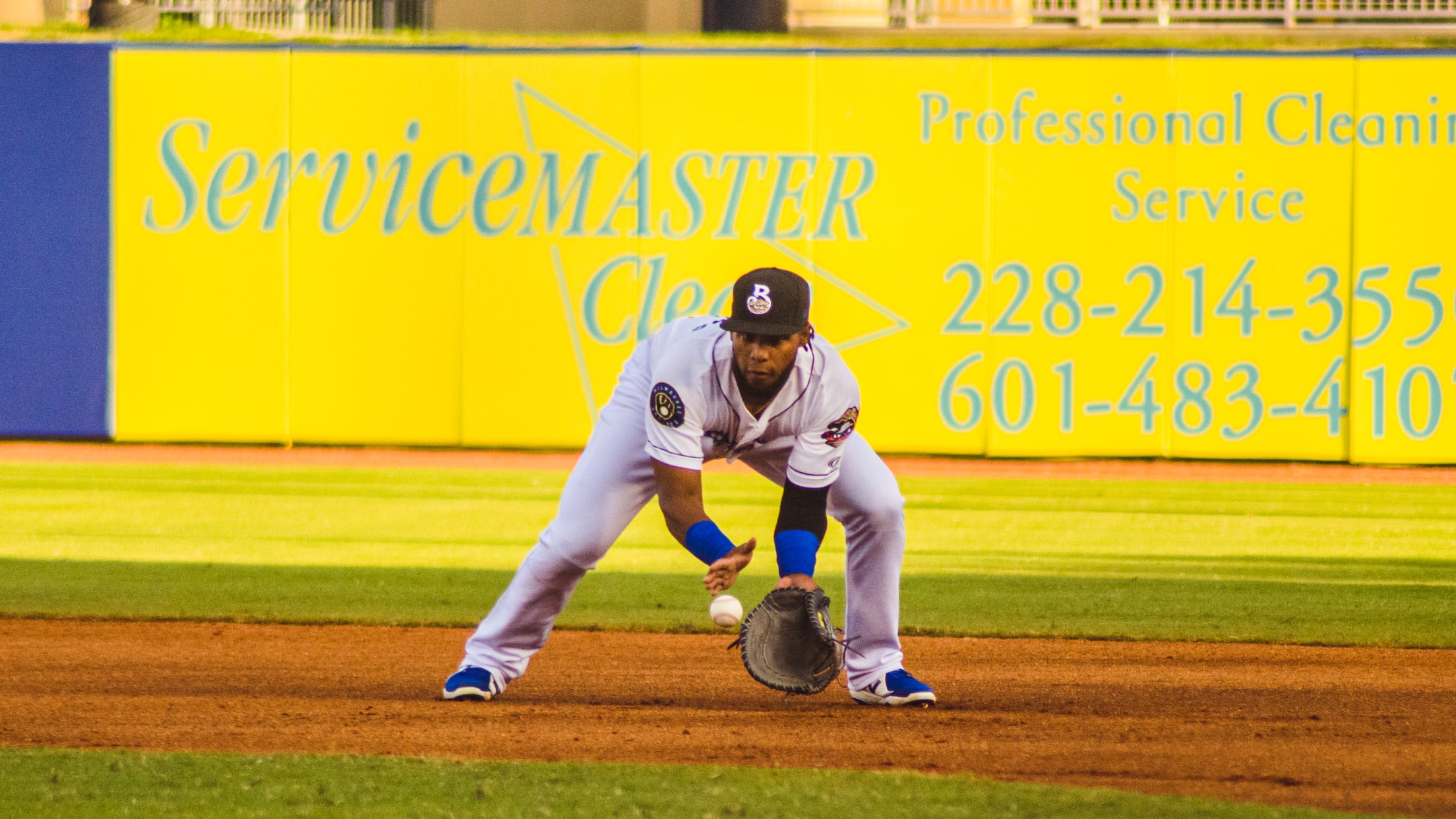 The Biloxi Shuckers (3-7) split their doubleheader against the Mississippi Braves (4-6) on Friday night, winning Game One 3-2 and dropping Game Two 2-0. Game One RHP Bowden Francis (W, 2-0) took the mound for the Shuckers in Game One and came out firing, striking out five and allowing just
Prospects1500: Rasmussen, Francis and Feliciano 
Pitchers Rasmussen and Francis, catcher Feliciano featured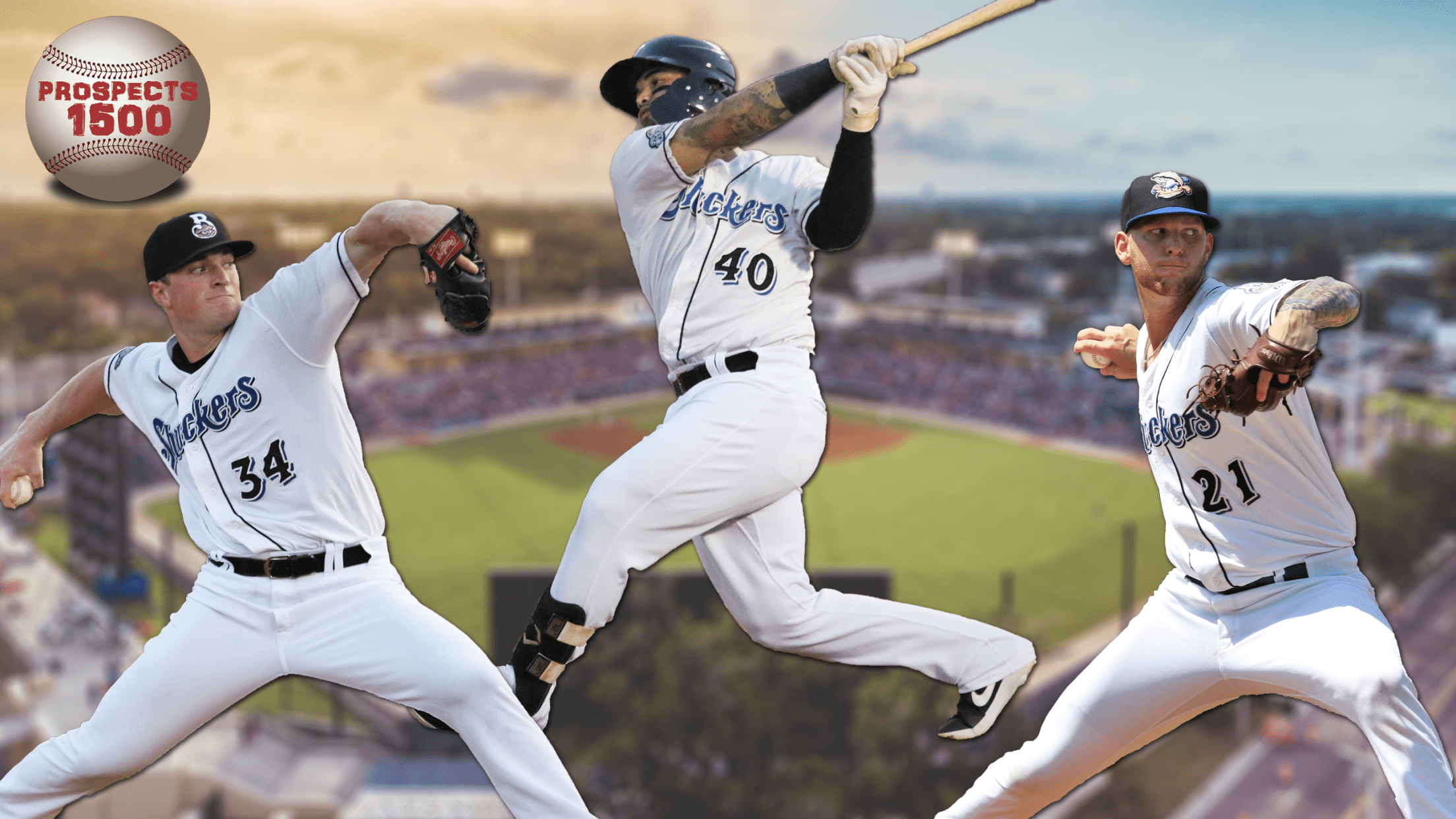 The Biloxi Shuckers have partnered with Prospects1500 to preview potential Shuckers for the 2020 campaign. Prospects1500 Milwaukee Brewers writer Phillip Case reports on three players that all saw time in Biloxi in 2019: Drew Rasmussen, Bowden Francis and Mario Feliciano. Drew Rasmussen Age: 24 Highest Level: Double-A Southern League Notes:
Late Homer By Jenista Downs Shuckers
Hinojosa Notches Three Hits For Biloxi in Loss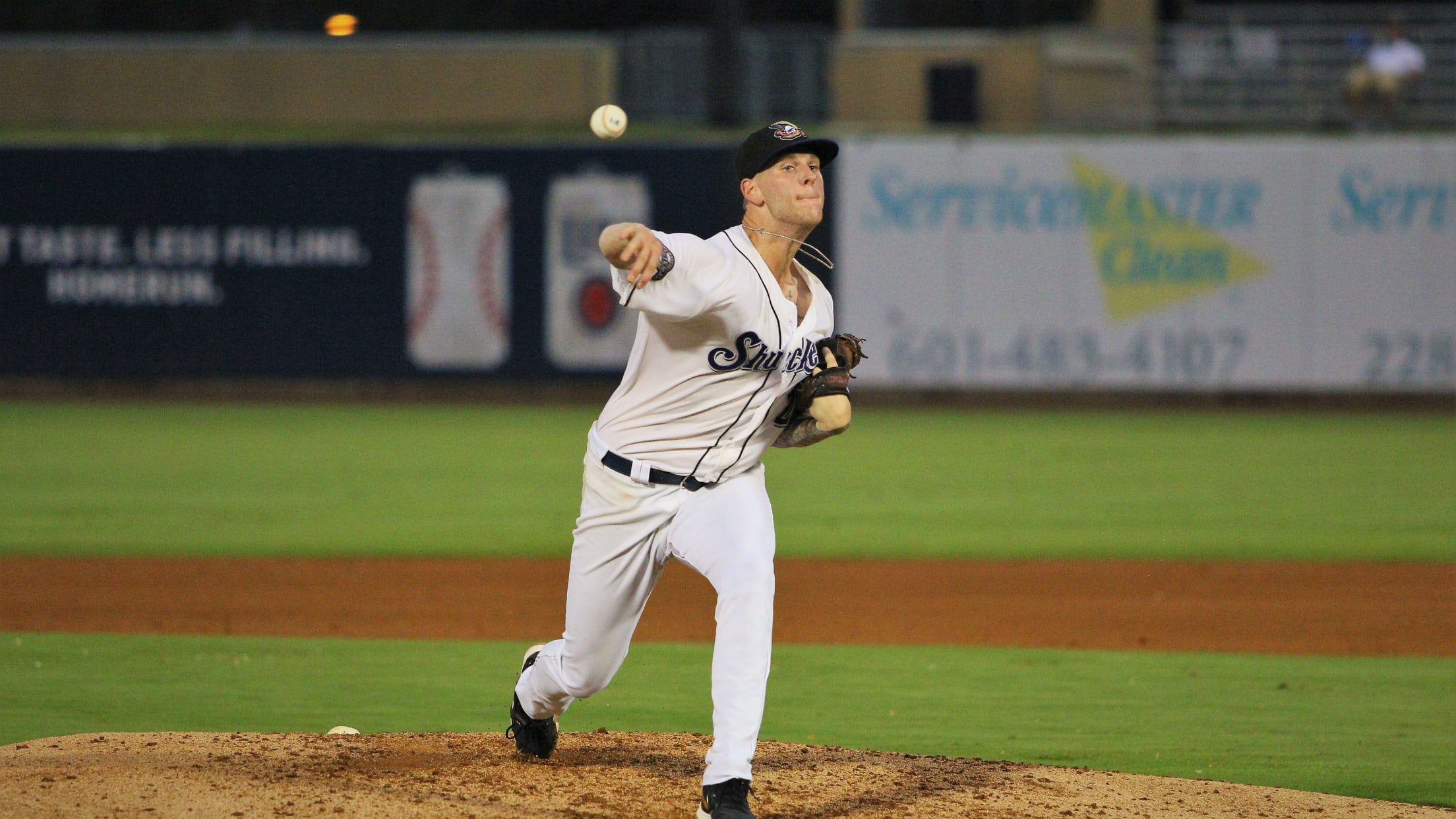 A pinch-hit homer by Greyson Jenista in the ninth inning gave the Mississippi Braves (61-69, 28-33 2nd Half) the lead for good against the Biloxi Shuckers (77-53, 36-24 2nd Half) as the Shuckers fell 3-2 on Friday night at MGM Park. Despite the loss, the Shuckers maintain a two-game lead
Seven For Seven: Biloxi Cruises To Seventh Straight Win
Pitching Staff K's a Season-Best 18 Batters
Following an off day, the Biloxi Shuckers (73-47, 32-18 2nd Half) continued their hot hitting, striking for seven runs in a 7-1 victory over the Mobile BayBears (43-74, 16-33) on Tuesday night at MGM Park. The Shuckers staff also turned in a stellar outing, striking out a season-high 18 batters.Biloxi
Shuckers Shutout By Jumbo Shrimp in Series Opener
Francis Strikes Out Eight Over Five Innings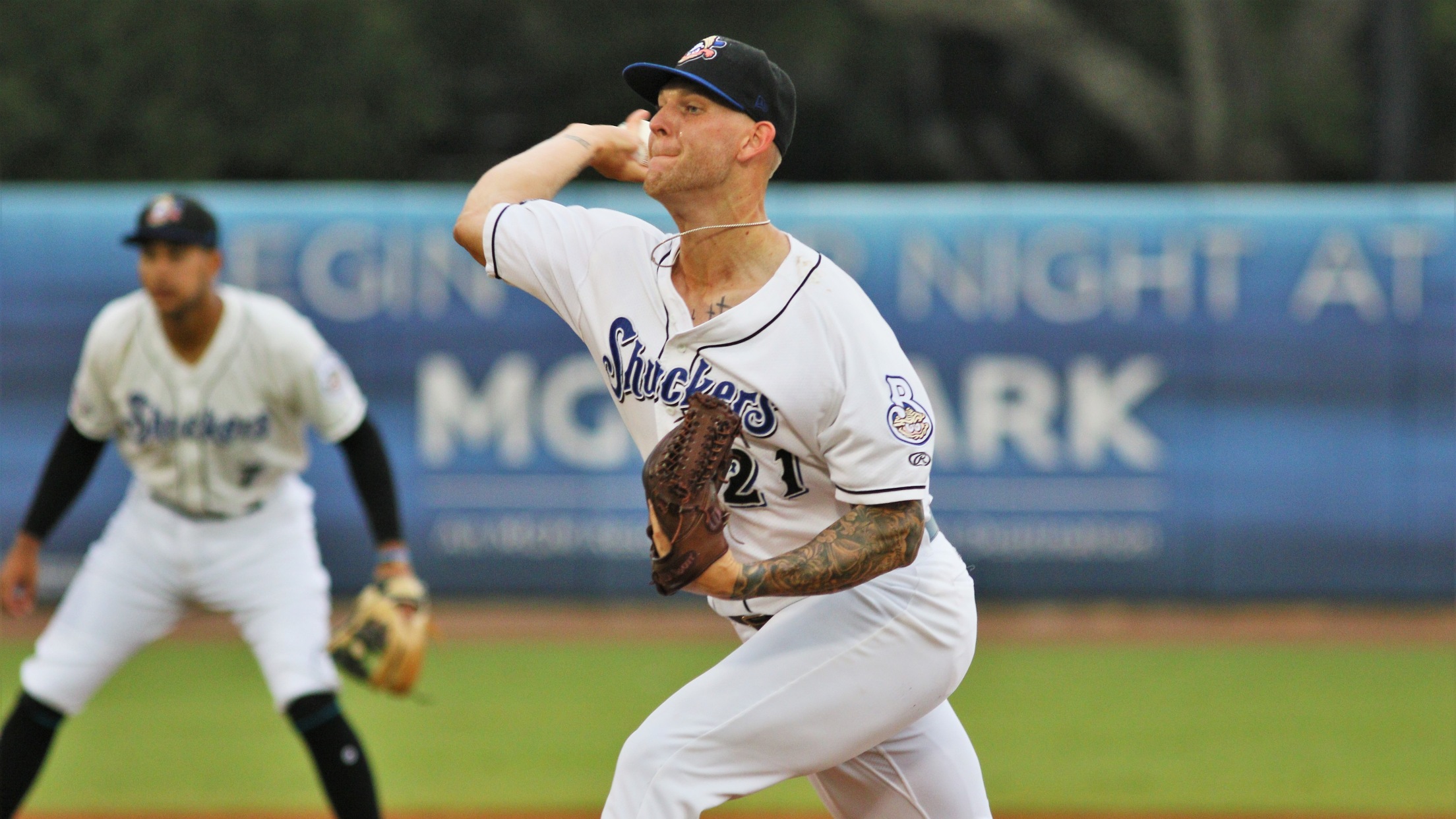 The Biloxi Shuckers (65-45, 24-16 2nd Half) were shutout by the Jacksonville Jumbo Shrimp (52-58, 23-17) in a 4-0 defeat on Thursday night at MGM Park. Biloxi maintains a one-game lead over the Jumbo Shrimp in the second half South Division standings despite the loss.The Shuckers had a few early
Gatewood's Walk-Off Homer Lifts Biloxi To 3-2 Win Over Jackson
Shuckers Infielder Becomes All-Time Home Run Leader in Shuckers History with 32nd Career Home Run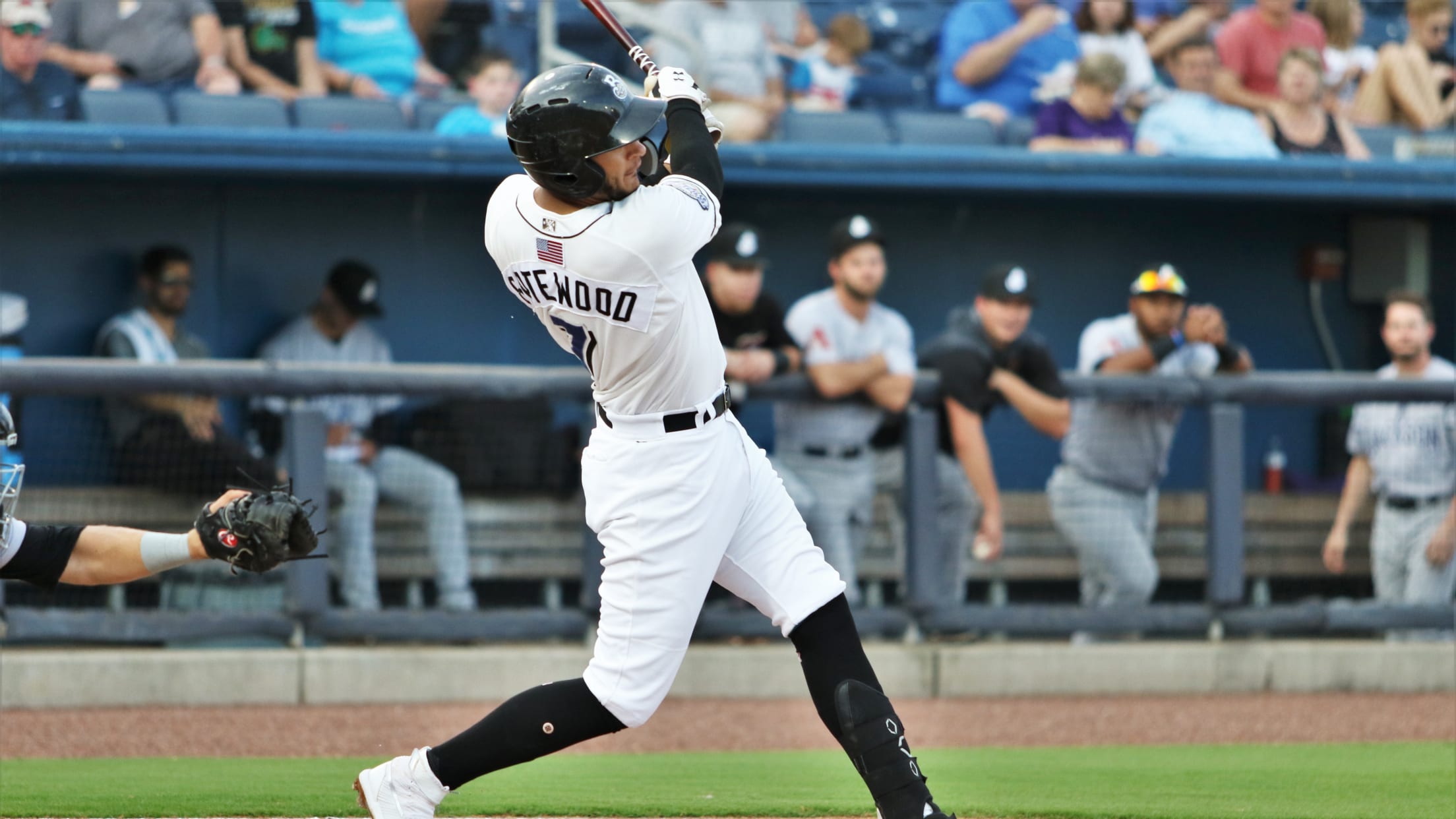 Jake Gatewood connected for a two-run homer in the bottom of the ninth inning to give the Biloxi Shuckers (64-41, 23-12 2nd Half) a 3-2 win over the Jackson Generals (57-46, 18-15) on Saturday night at MGM Park. The homer was the 32nd for Gatewood with the Shuckers, making him
Sweep! Shuckers Bust Out The Brooms In Tuesday Doubleheader and Series
Supak Throw First Complete Game of Career In Game One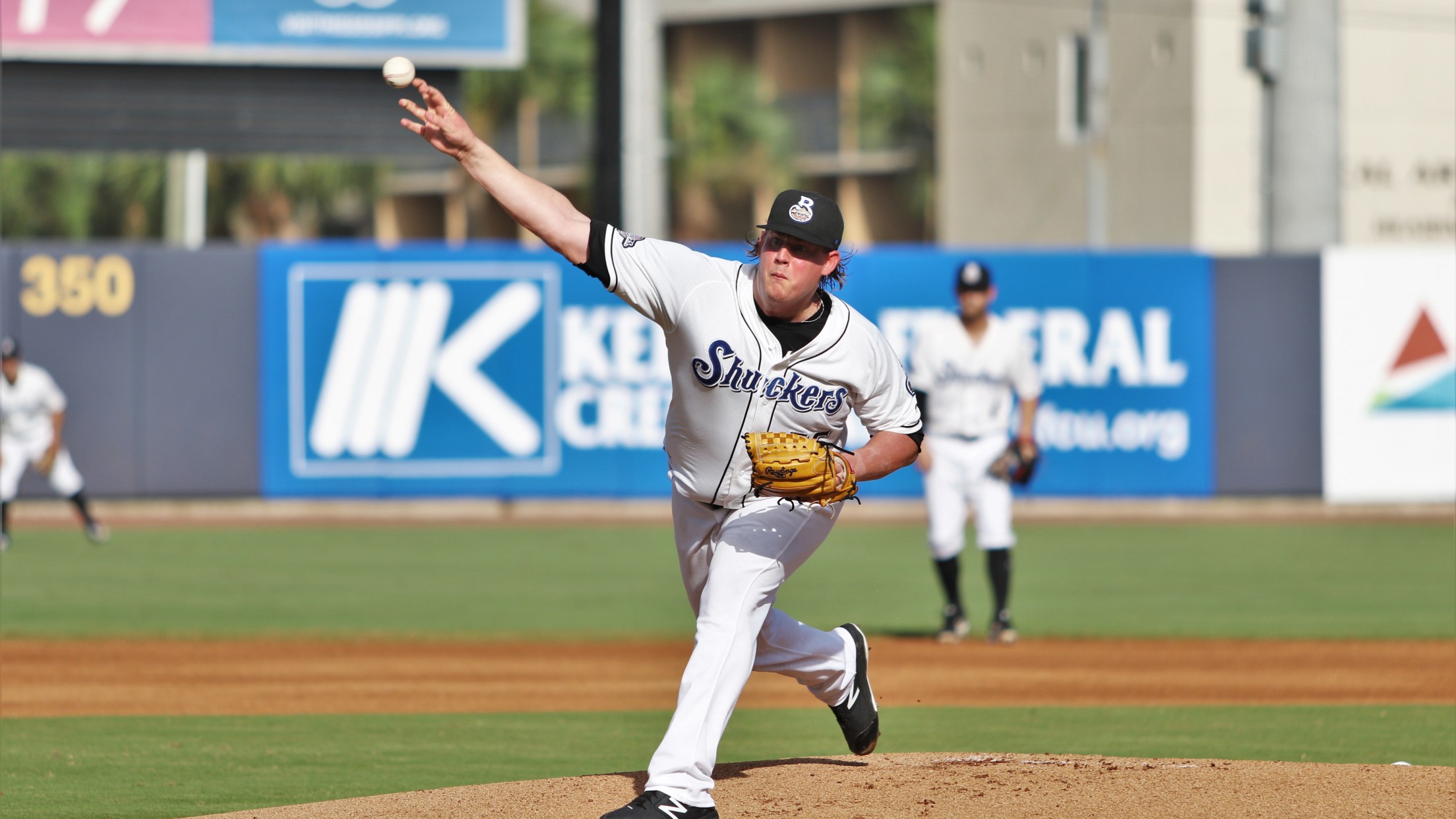 The Biloxi Shuckers (56-39, 15-10 2nd Half) completed a five-game sweep of the Chattanooga Lookouts (44-50, 8-17) on Tuesday night at MGM Park, winning both legs of a doubleheader 8-0 and 4-1. RHP Trey Supak tossed the first complete game of his career in Game One, coming one out shy
Shuckers Withstand Late Braves Surge, Win In Ten
Francis Doesn't Receive Decision After Throwing Six Scoreless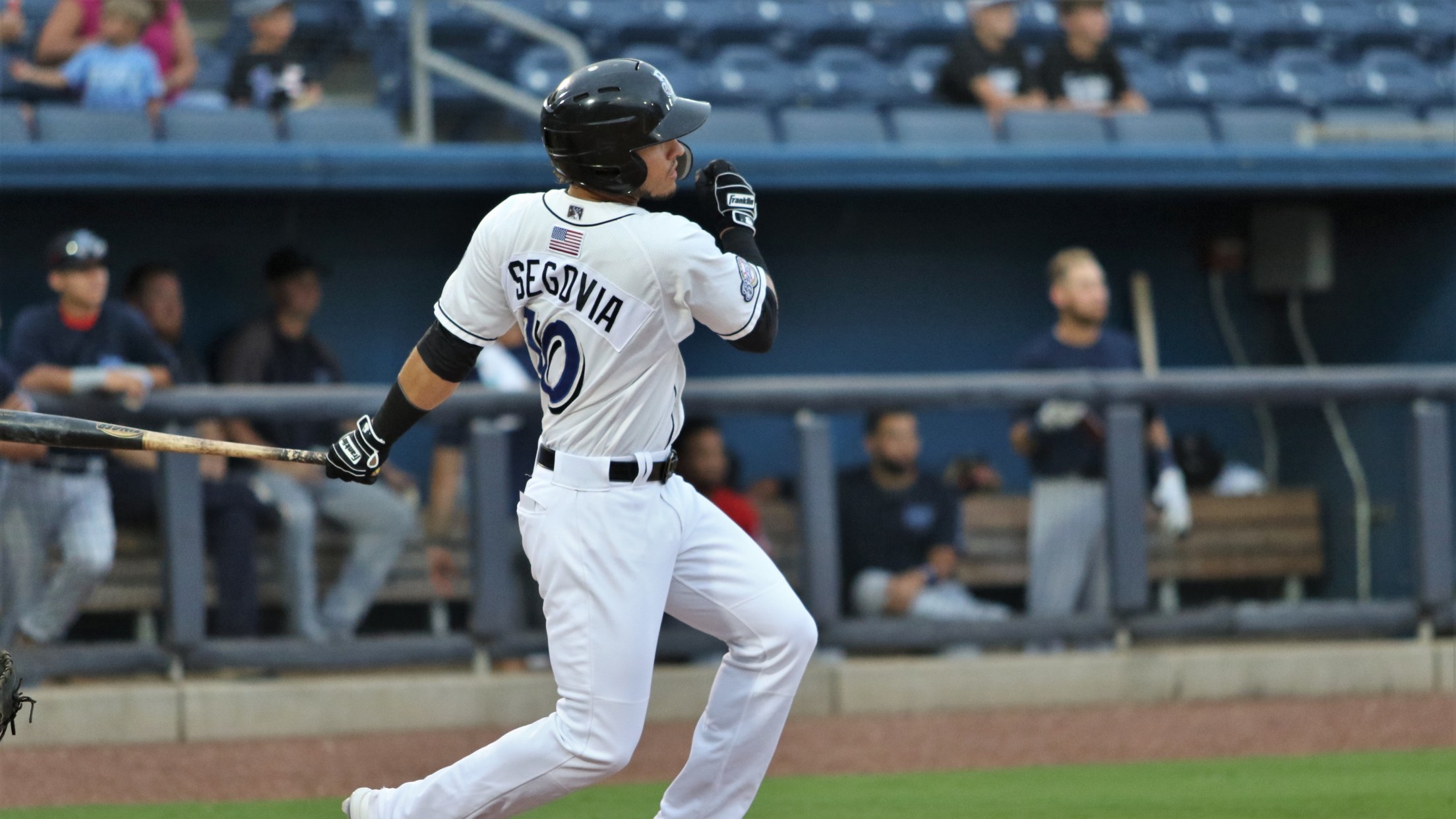 After the Mississippi Braves (39-46, 6-9 2nd Half) put together a rally in the final two frames to force extras, the Biloxi Shuckers (48-37, 7-8) plated their bonus runner in the tenth to claim a 4-3 victory on Thursday night in front of a packed house at Trustmark Park. Biloxi
Biloxi Blanked By M-Braves in Rubber Match
Francis Spins Quality Start in Defeat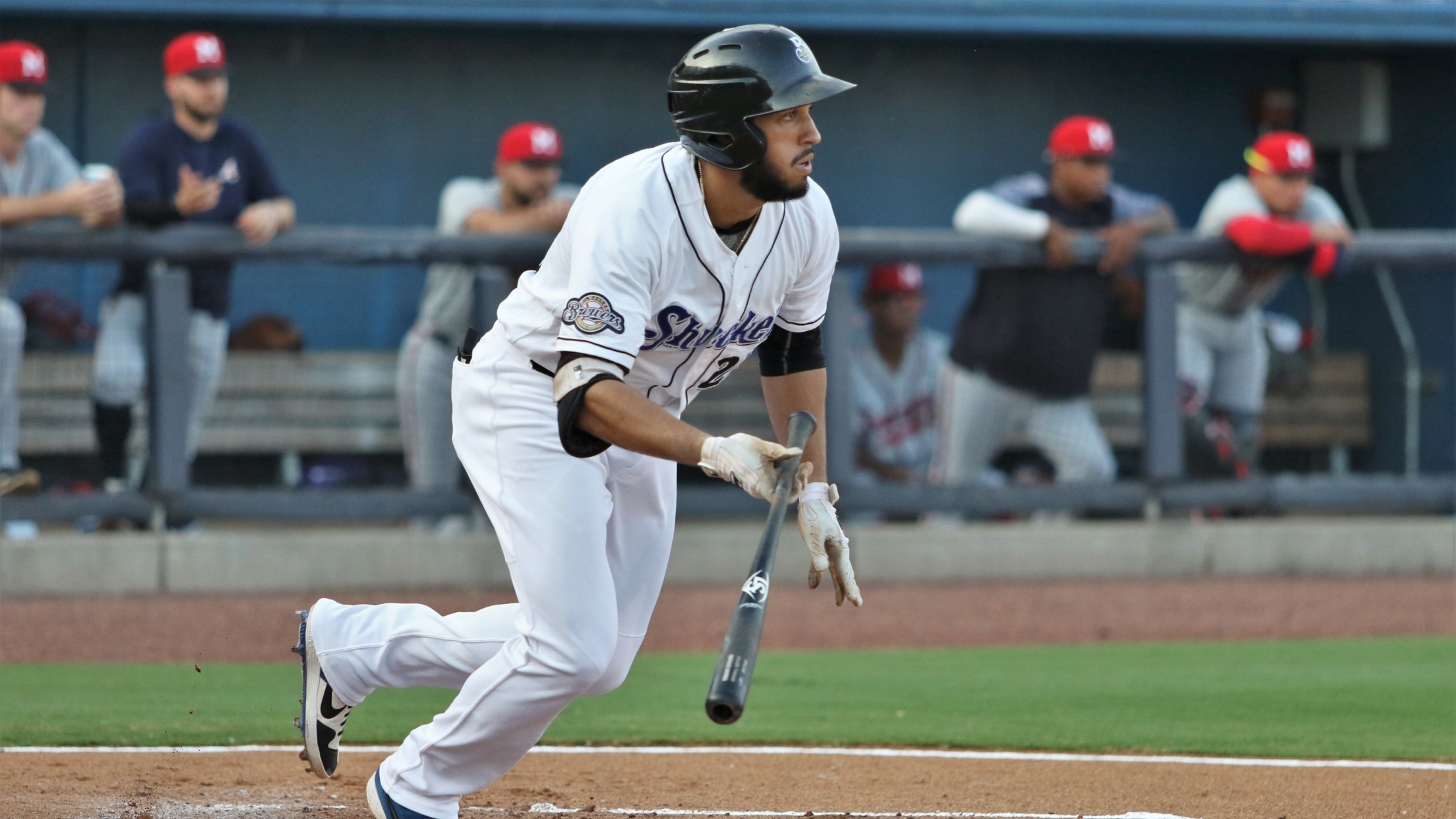 For a second straight day, the longball was the decider between the Mississippi Braves (36-38, 3-2 2nd half) and the Biloxi Shuckers (43-32, 2-3) as Cristian Pache's solo home run was the lone run scored in a 1-0 M-Braves win over the Shuckers. With the loss, the Shuckers drop just
Yanks' Gil leads Pitchers of the Week
No. 13 prospect fans 18 over 12 innings for Class A Charleston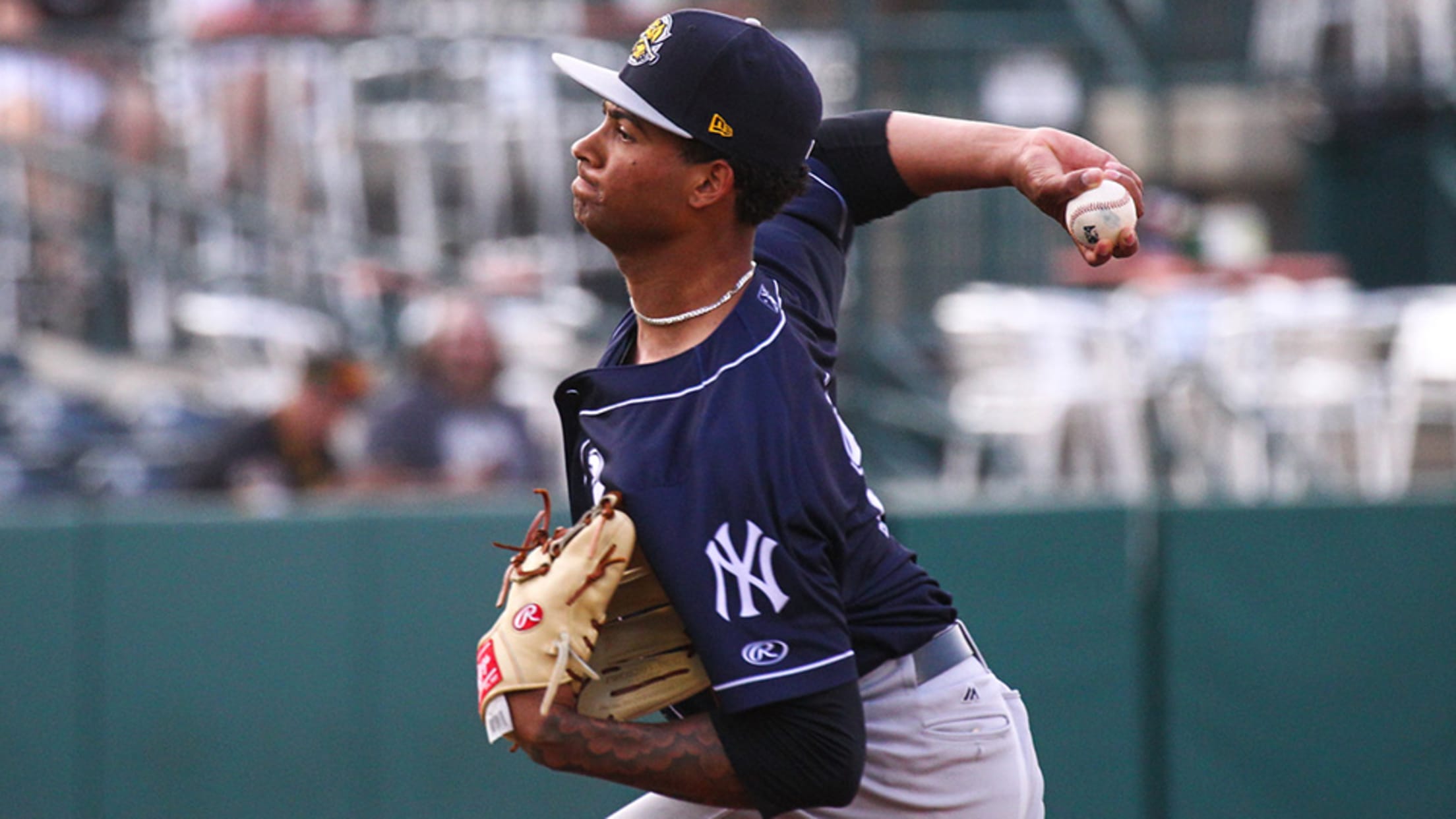 Despite entering the Minors in 2015, Luis Gil had yet to play for a Class A club before opening 2019 with Charleston, due to his raw profile following shoulder surgery that caused him to miss all of 2016. Through the first half of the season, he has arguably become the
Bowden Francis Named Southern League Pitcher of the Week
Right-Hander Tossed 13.0 Scoreless Frames and Struck Out 22 in Two Starts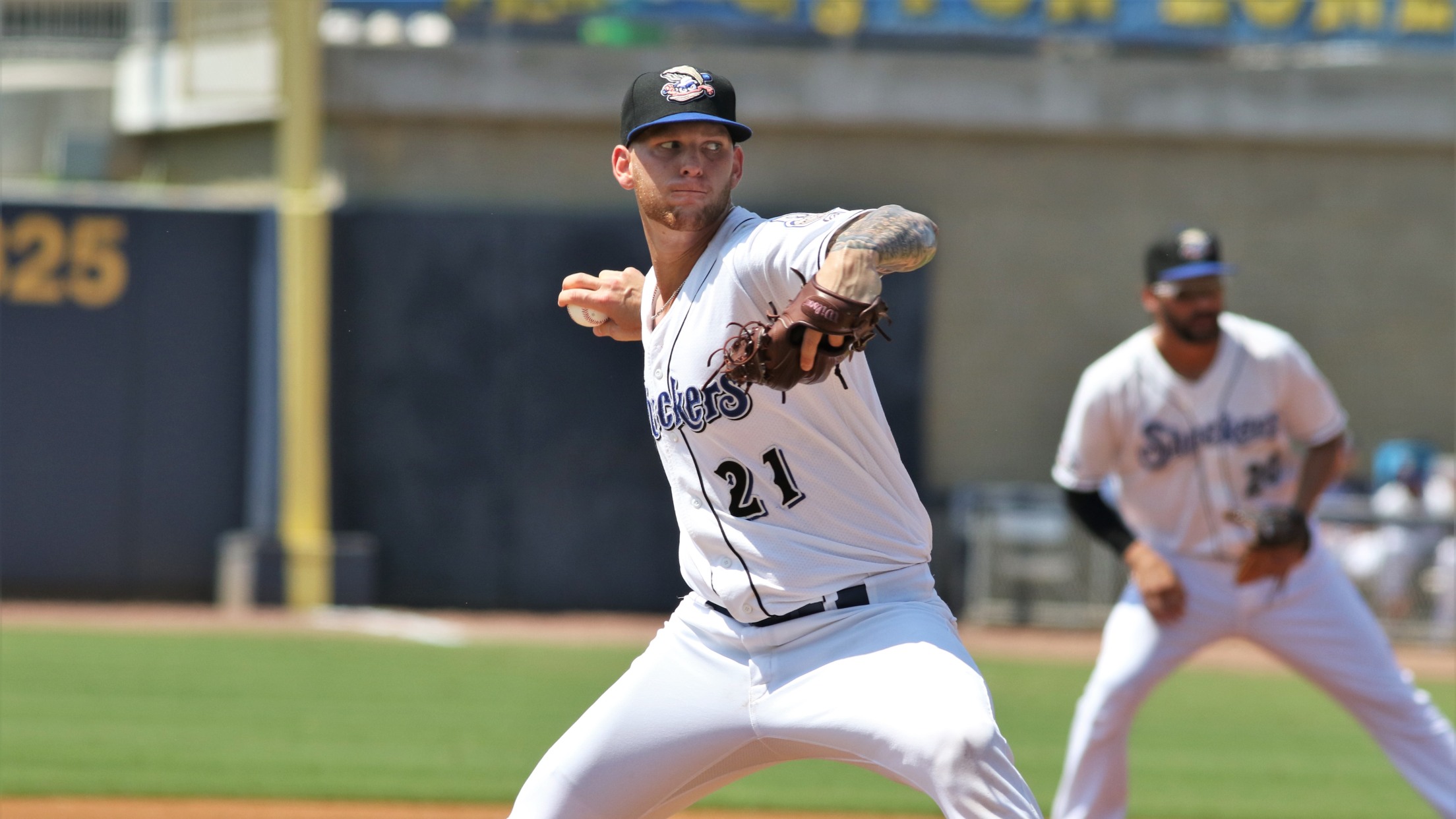 Biloxi Shuckers RHP Bowden Francis has been named the Southern League Pitcher of the Week for the week of June 10 through 16, the Southern League announced on Monday. Francis turned in a pair of dominant outings for the Shuckers during the week, not allowing a run over two starts.Over
SL Weekly Awards: June 10-16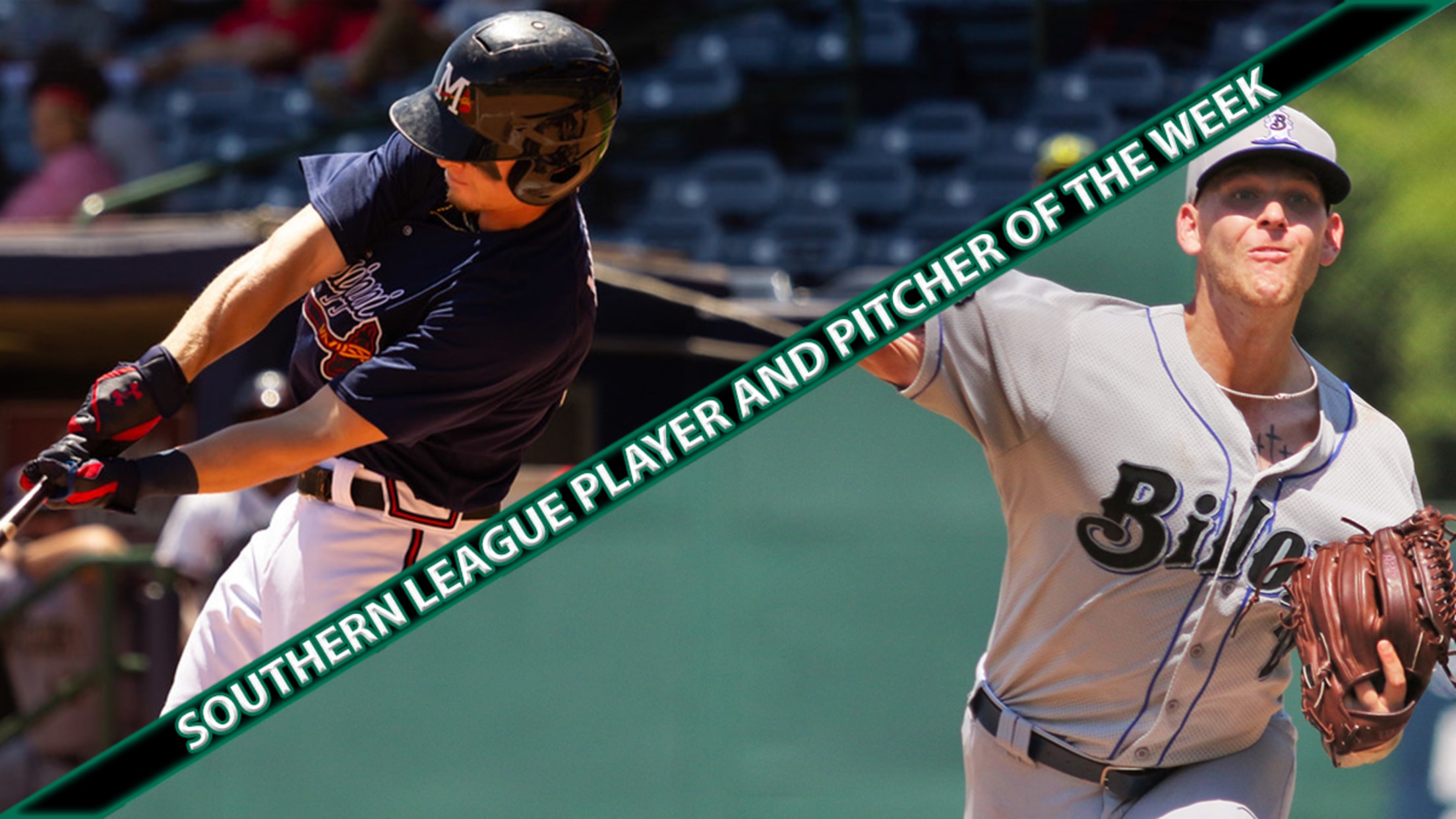 MARIETTA, GA - The Southern League of Professional Baseball Clubs are proud to announce that Mississippi Braves outfielder Drew Waters has been named Player of the Week and Biloxi Shuckers starter Bowden Francis has been named Pitcher of the Week. Both awards recognize these players' performances for games during the
Sweep Avoided As Francis and Company Silence Generals
Shuckers Conclude First-Half and End Four-Game Skid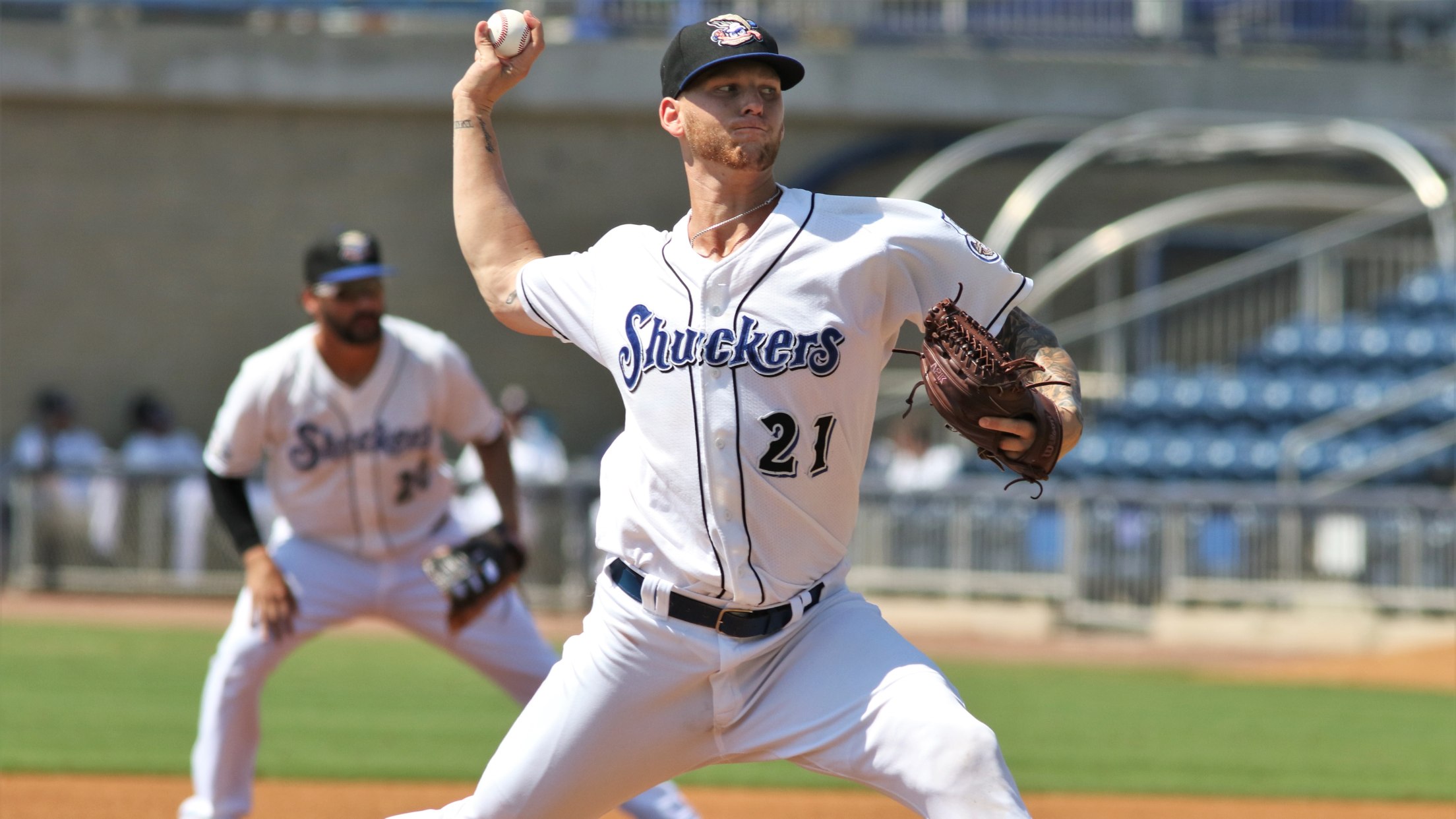 Bowden Francis (W, 4-4) was nearly untouchable on Sunday afternoon tossing shutout ball as the Biloxi Shuckers (41-29) avoided a series sweep with a 4-0 win over the Jackson Generals (39-31) at The Ballpark at Jackson. The Shuckers 12th shutout victory of the season also puts an end to seven
Sweep Complete As Shuckers Shutout Blue Wahoos
Francis Strikes Out a Dozen to Stretch Division Lead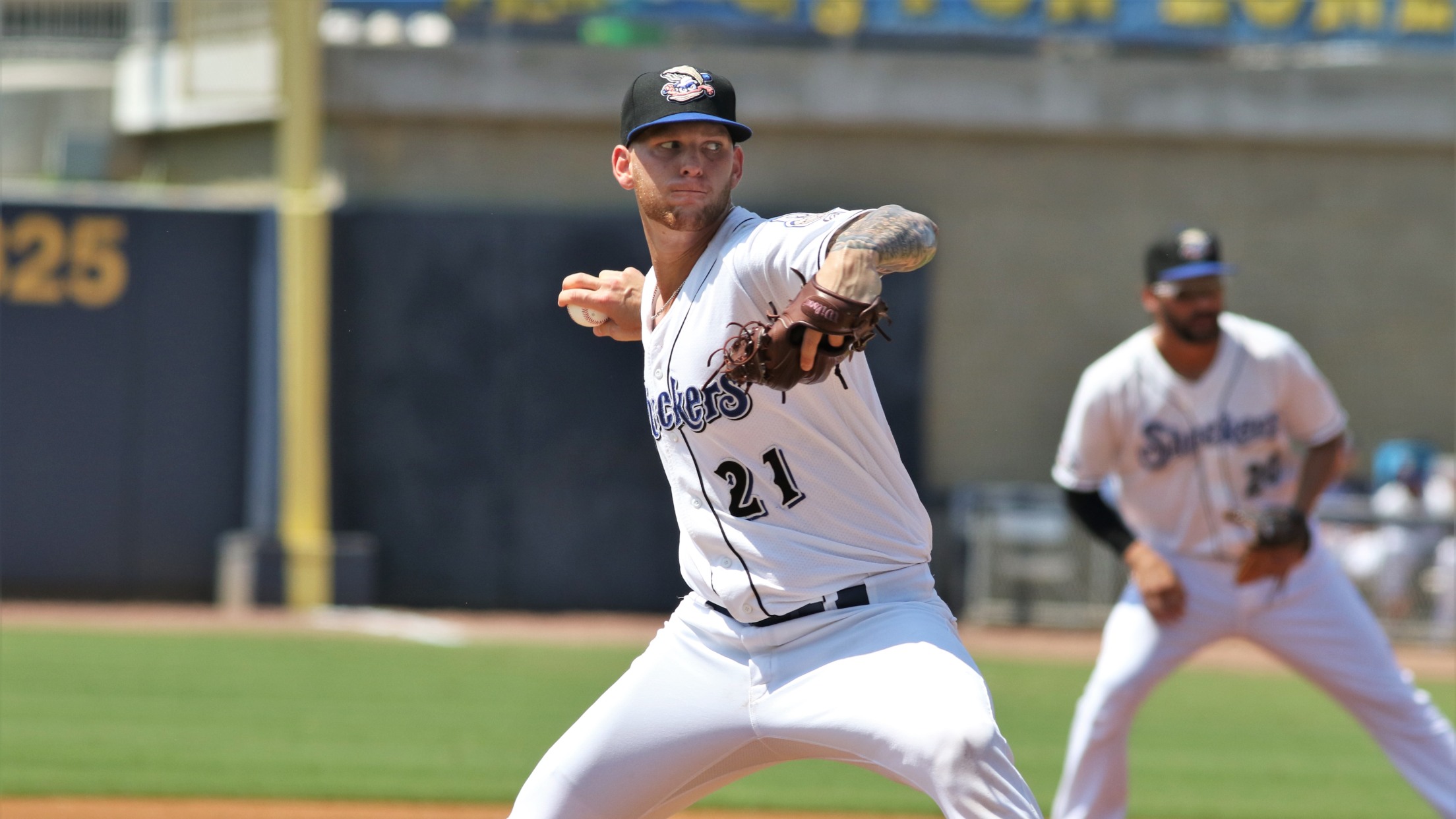 The Biloxi Shuckers (40-25) finished off the series sweep over the Pensacola Blue Wahoos (36-29) with a 6-0 shutout victory on Tuesday at MGM Park, extending their lead to four games atop the South Division. Bowden Francis (W,3-4) was nearly untouchable, striking out a career-high 12 hitters over six innings
Francis fans career-high 12 for Shuckers
Brewers prospect allows one hit over six scoreless innings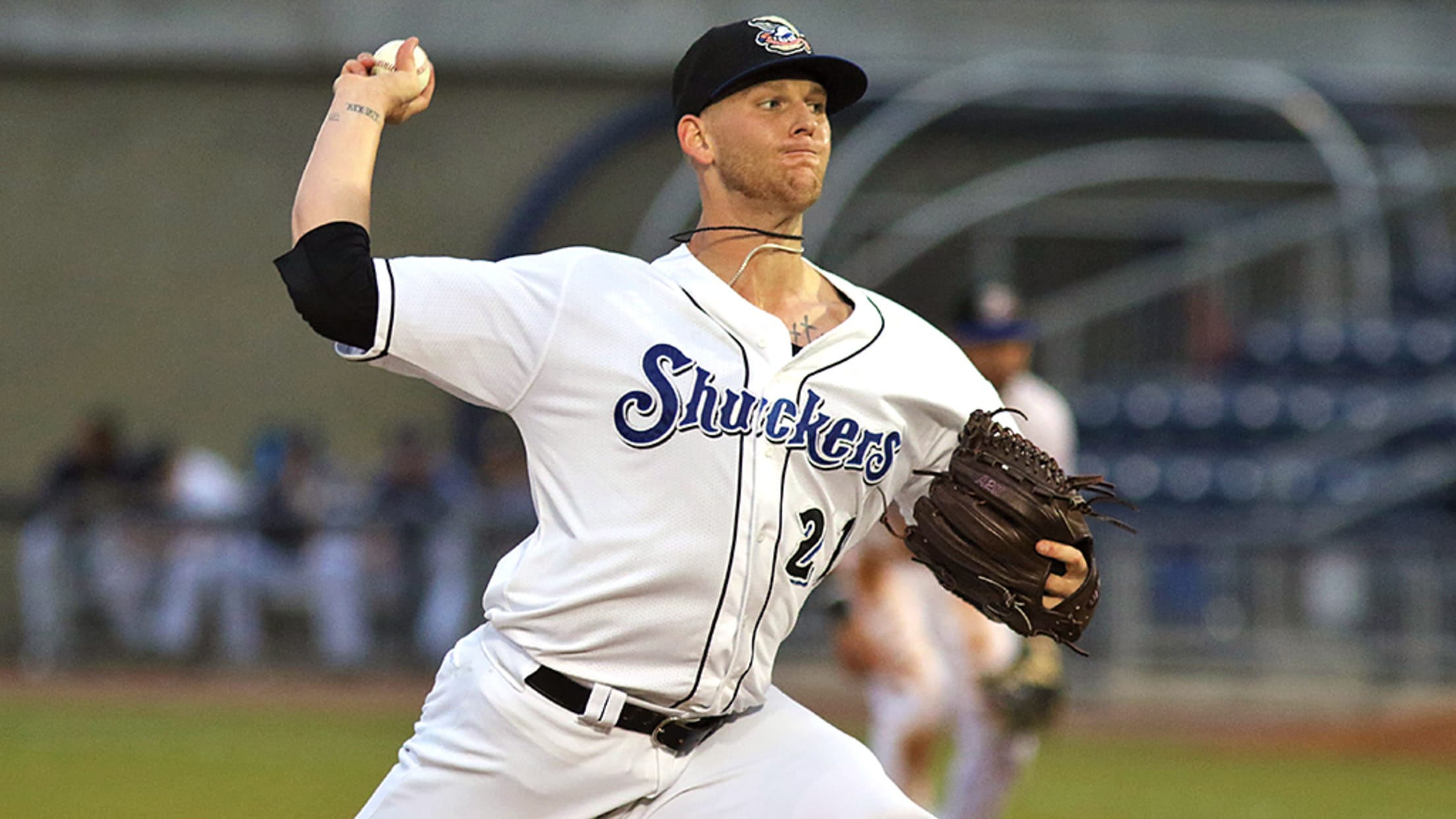 Bowden Francis had made 37 starts in his Minor League career prior to Tuesday, and in just one of them had his strikeout total reached double digits. You wouldn't have known it, though, by the way he dispatched the Blue Wahoos' lineup at MGM Park.The Brewers prospect fanned a career-high
Biloxi Hangs On Late For 7-6 Win Over M-Braves
Gatewood Homers, Leonard Records Three Hits in Win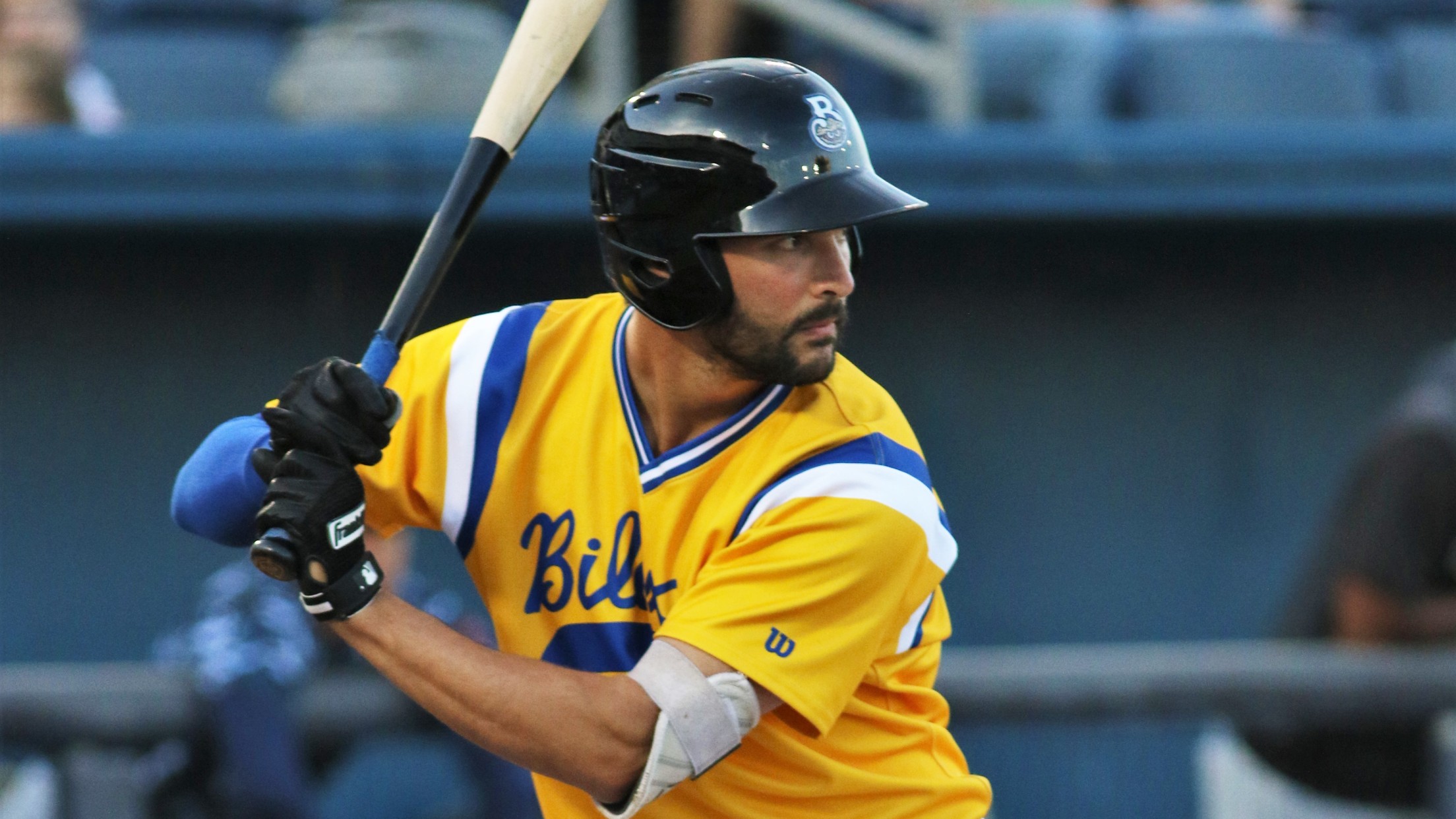 After jumping out to a 6-0 lead, the Biloxi Shuckers (35-25) held on for a 7-6 victory over the Mississippi Braves (26-32) on Thursday night at Trustmark Park. With the win, the Shuckers stay one game back of the Pensacola Blue Wahoos heading into a five-games series against their divisional
Grisham's Four-Hit Day Leads Shuckers To Fourth Straight Win
Biloxi Tops BayBears 4-2, Have Won 10 of Last 12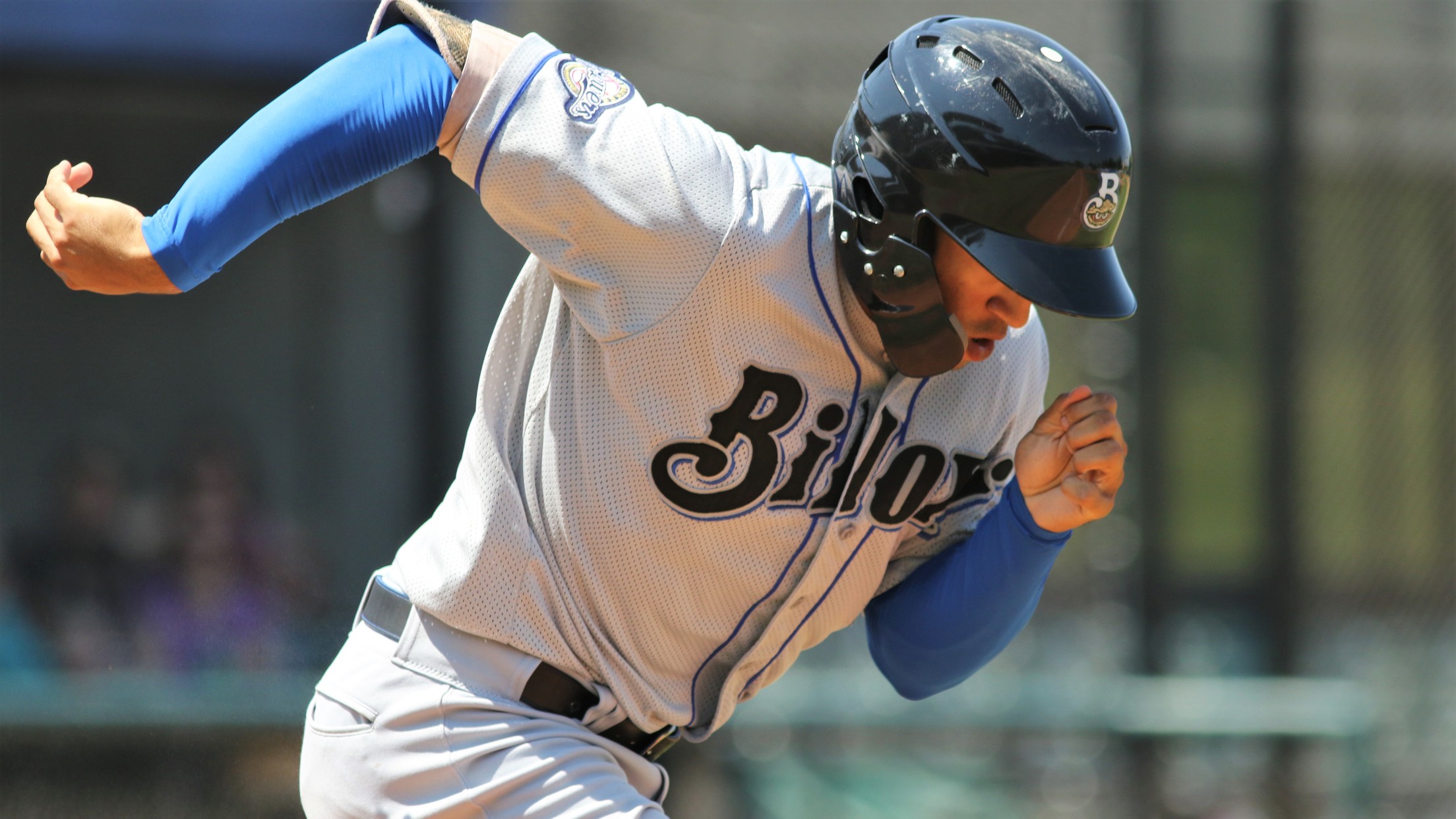 In their series finale with the Mobile BayBears (19-30), the Biloxi Shuckers (28-22) scored twice in the late innings to come away with a 4-2 win on Sunday afternoon at Hank Aaron Stadium. Trent Grisham led the offense, going 4-for-5 with a triple, a home run, three RBI's and a
Wilson Homers Again In Shuckers Fifth Straight Win
Francis Turns in Five Solid Frames In Double-A Debut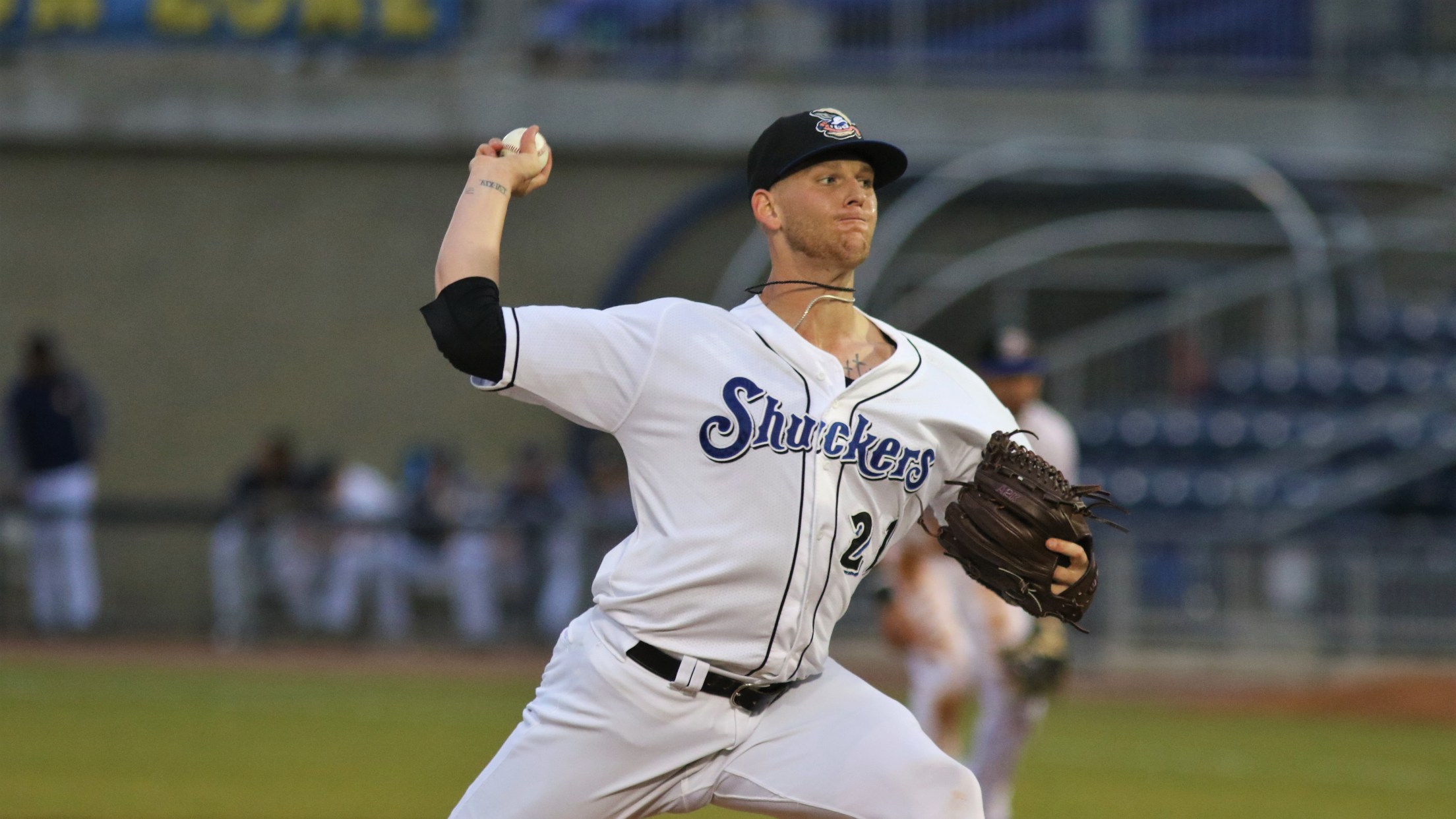 Weston Wilson homered for the fourth time in four days as the Biloxi Shuckers (11-8) defeated the Jacksonville Jumbo Shrimp (5-13) 6-4 on Tuesday night at MGM Park. The win is the fifth in a row for the Shuckers, their longest winning streak of the 2019 season.Biloxi took the early
Rattlers Edge Bowling Green 1-0
Francis outduels Myers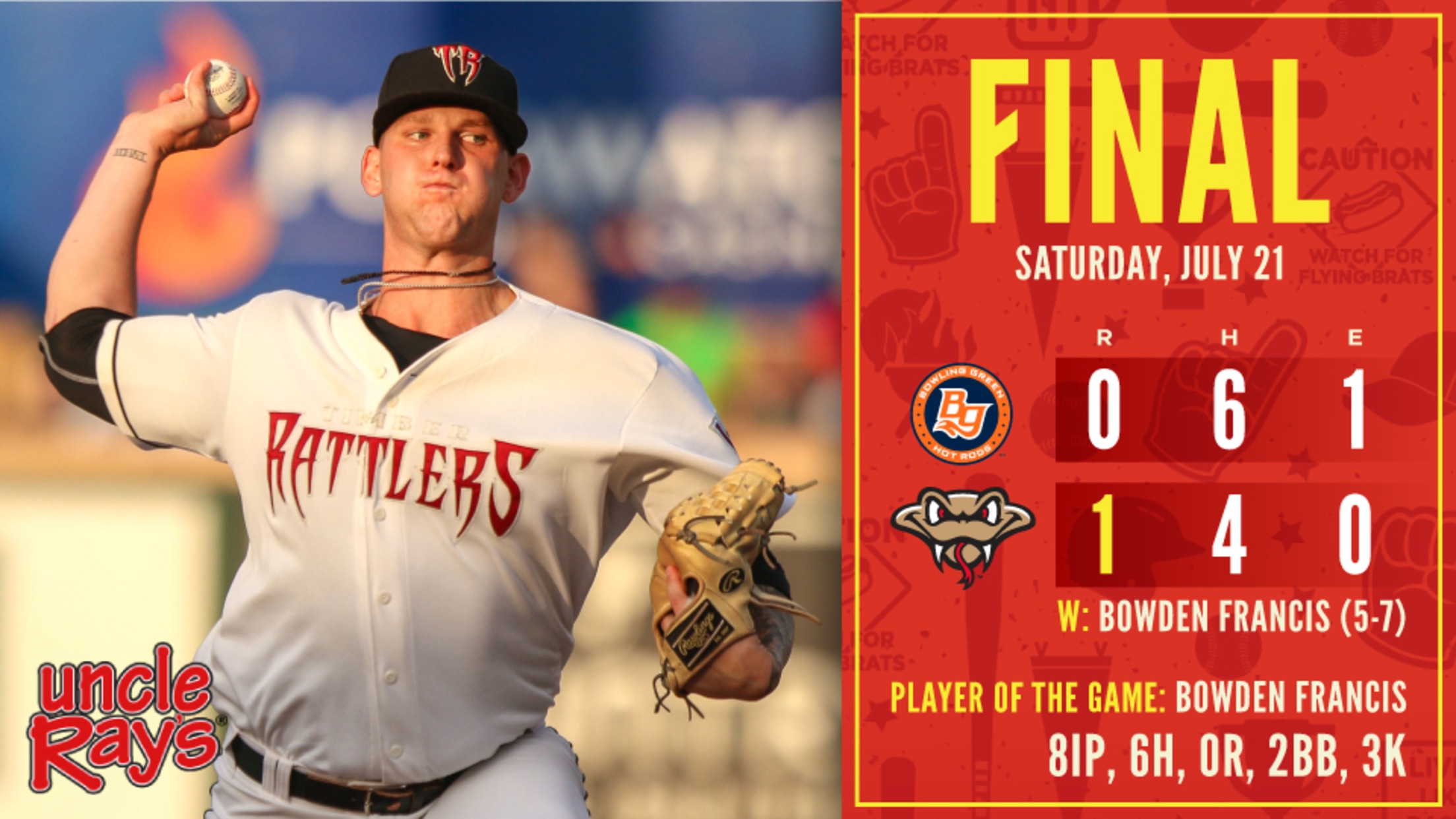 GRAND CHUTE, WI - For the second time in three days, the Wisconsin Timber Rattlers won a game by the score of 1-0. The Rattlers topped the Bowling Green Hot Rods 1-0 on Saturday night at Neuroscience Group Field at Fox Cities Stadium as Bowden Francis outdueled Tobias Myers for
Rattlers Shut Out Quad Cities to End Losing Streak
Francis strikes out ten over seven innings and receives plenty of offensive support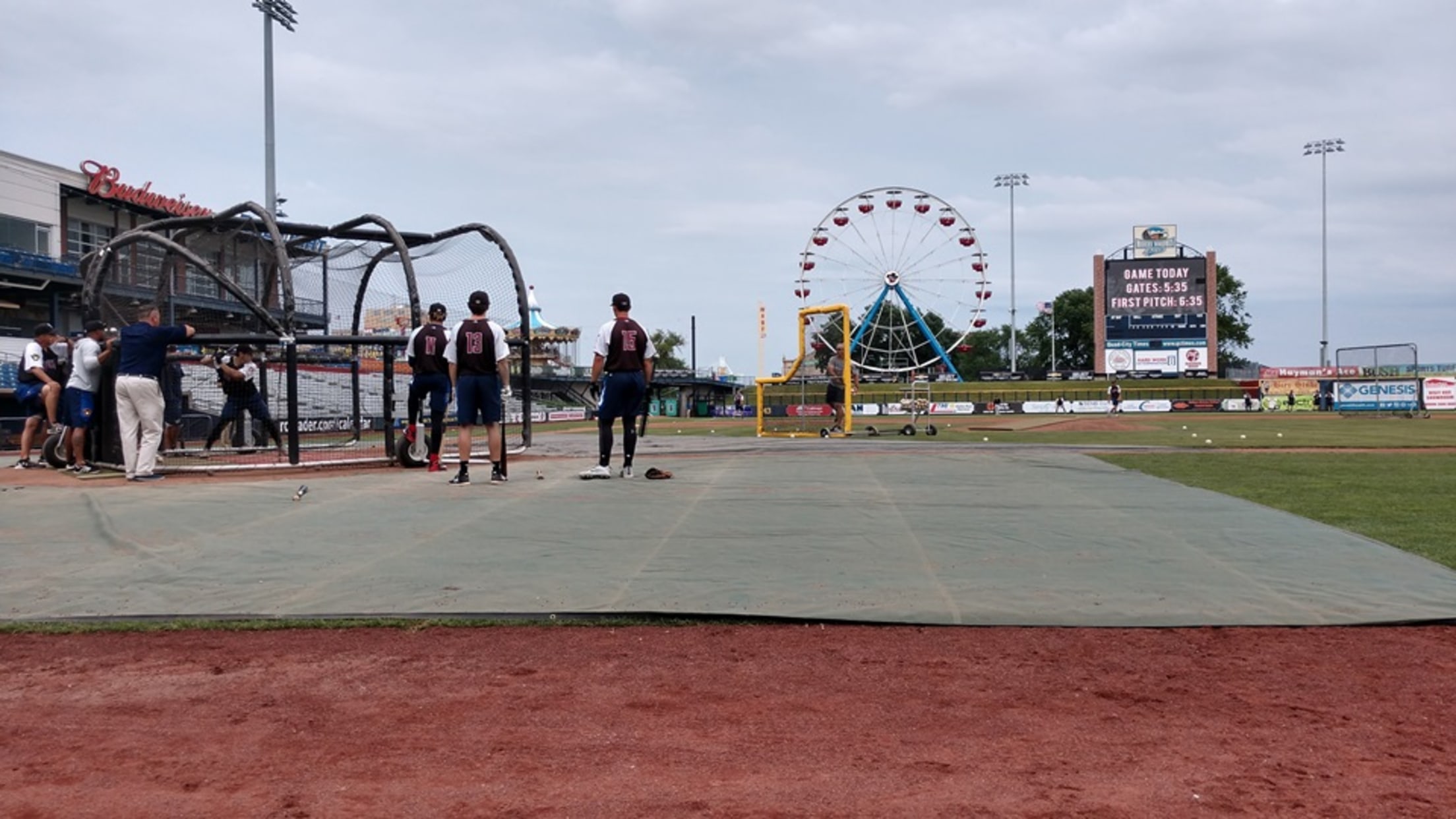 DAVENPORT, IA - The Wisconsin Timber Rattlers put their pitching and offense together for a 9-0 win over the Quad Cities River Bandits on Monday night at Modern Woodmen Park. Bowden Francis set a new single-game high as a professional and picked up the win to help end Wisconsin's ten-game
Rattlers Make It Six Wins in a Row
Wisconsin beats Cedar Rapids 5-1 on Sunday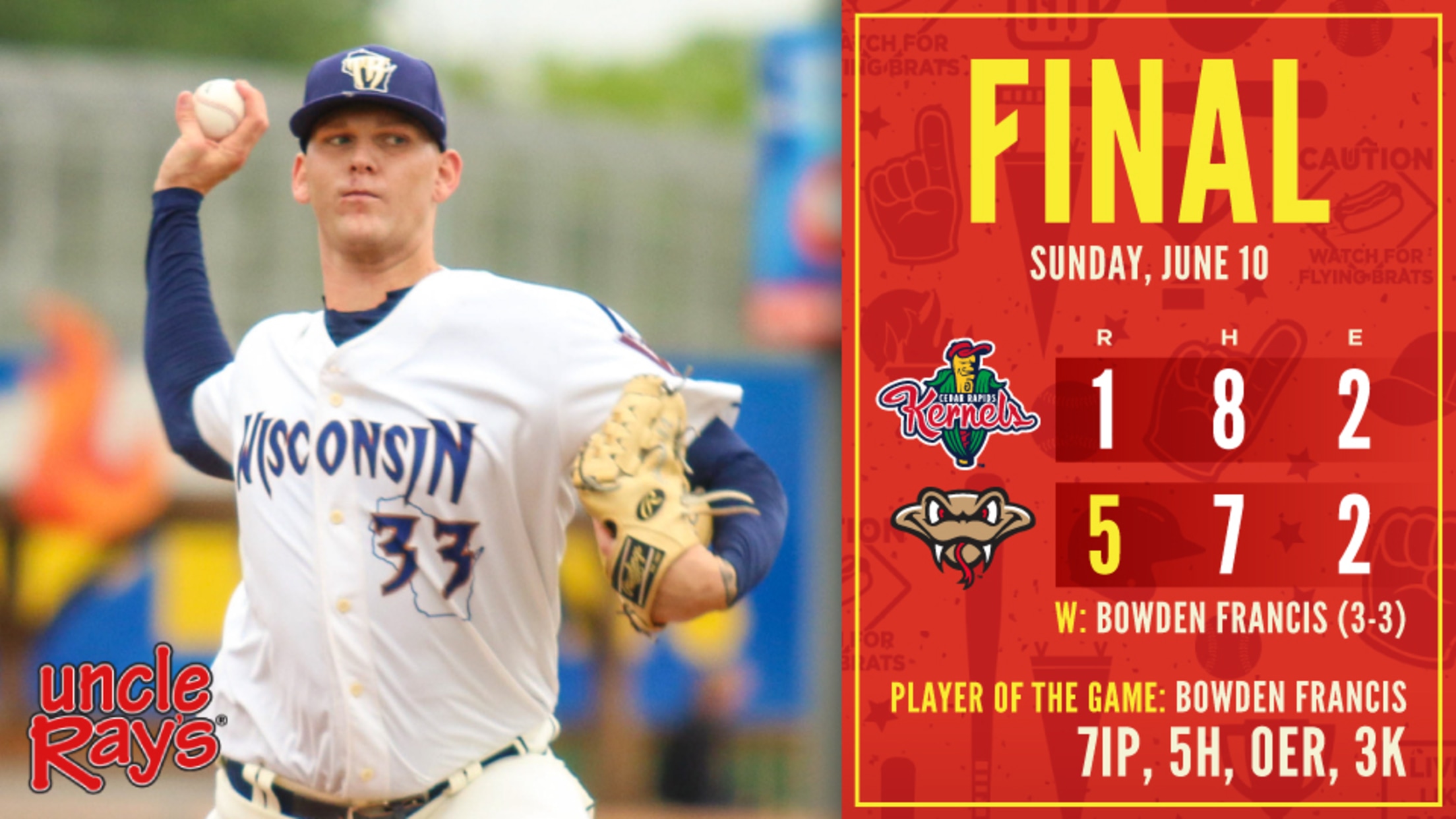 GRAND CHUTE, WI - The Wisconsin Timber Rattlers worked through a shaky second inning and went on to defeat the Cedar Rapids Kernels 5-1 on Sunday afternoon at Neuroscience Group Field at Fox Cities Stadium. The win was the sixth in a row for the Rattlers.Both teams committed two errors
Rattlers Turn a Triple Play in Win Over Quad Cities
Francis strikes out nine over seven shutout innings for Wisconsin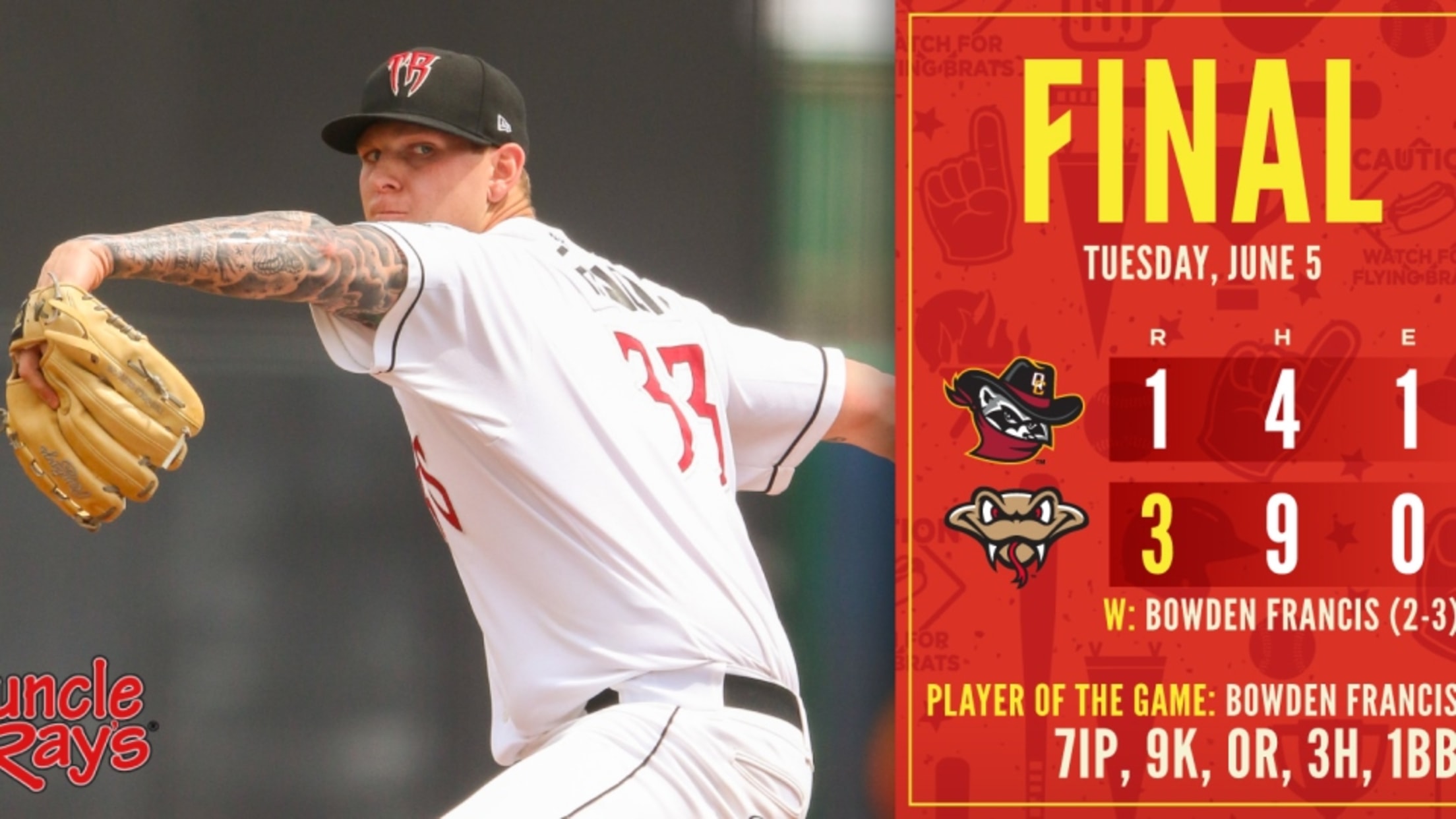 GRAND CHUTE, WI - The Wisconsin Timber Rattlers used a defensive gem and stellar pitching from Bowden Francis to defeat the Quad Cities River Bandits 3-1 on Tuesday night at Neuroscience Group Field at Fox Cities Stadium.The Timber Rattlers (26-32) took advantage of an error in the bottom of the