Tortugas tackle Tarpons, 9-8, in walk-off thriller
Daytona erases a pair of five-run deficits to earn second walk-off win of 2022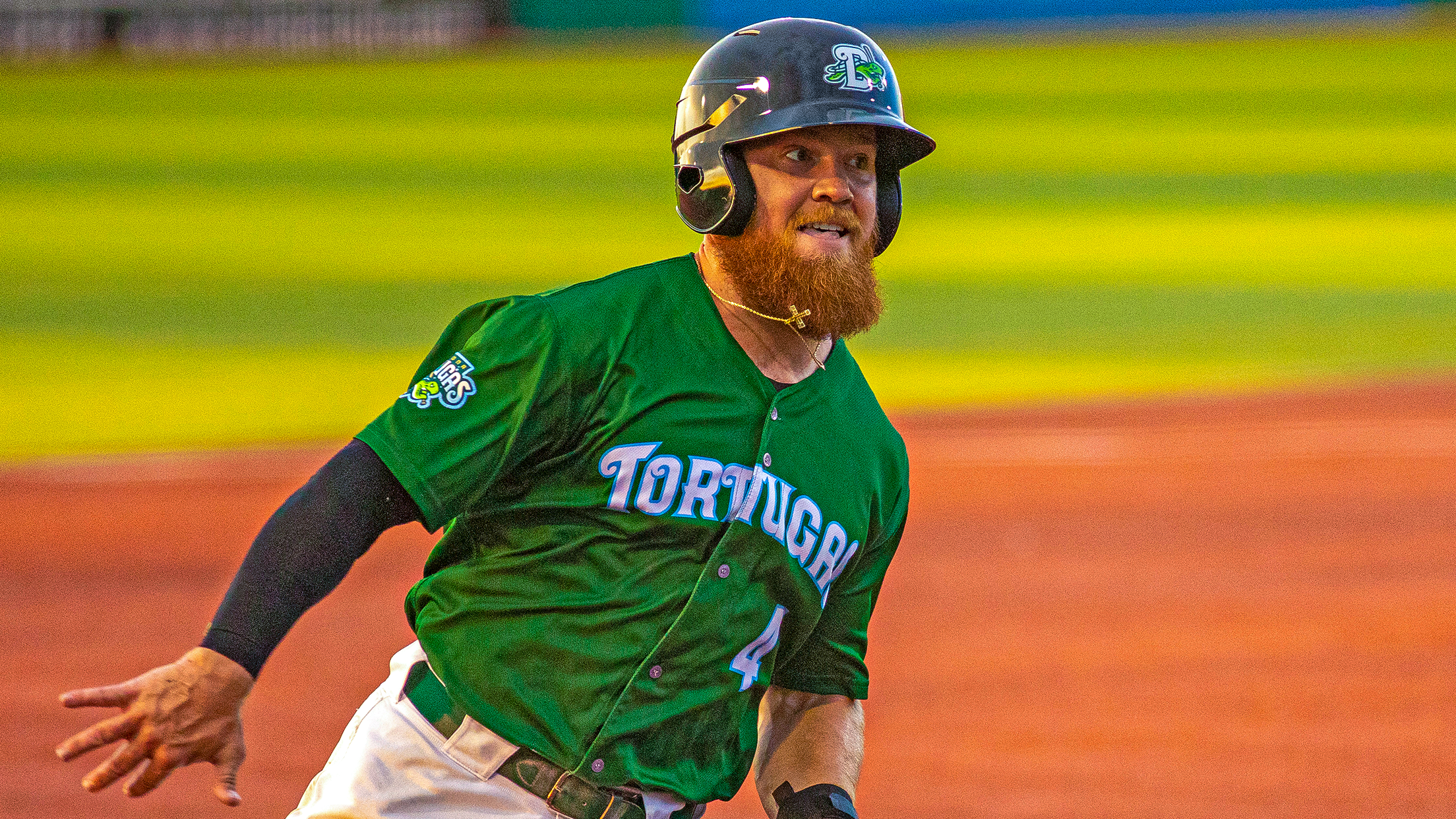 DAYTONA BEACH, Fla. — Despite trailing 5-0 in the fourth and 6-1 in the sixth, the Daytona Tortugas rallied to score eight of the game's final 10 runs to walk-off the Tampa Tarpons, 9-8, in 10 innings before 1,010 fans at Jackie Robinson Ballpark on Wednesday night. Behind 6-1 heading
Rogers rolls Tortugas to 11-7 triumph over Cardinals
Spring, Texas resident ties career-high with three hits, drives in three to snap slide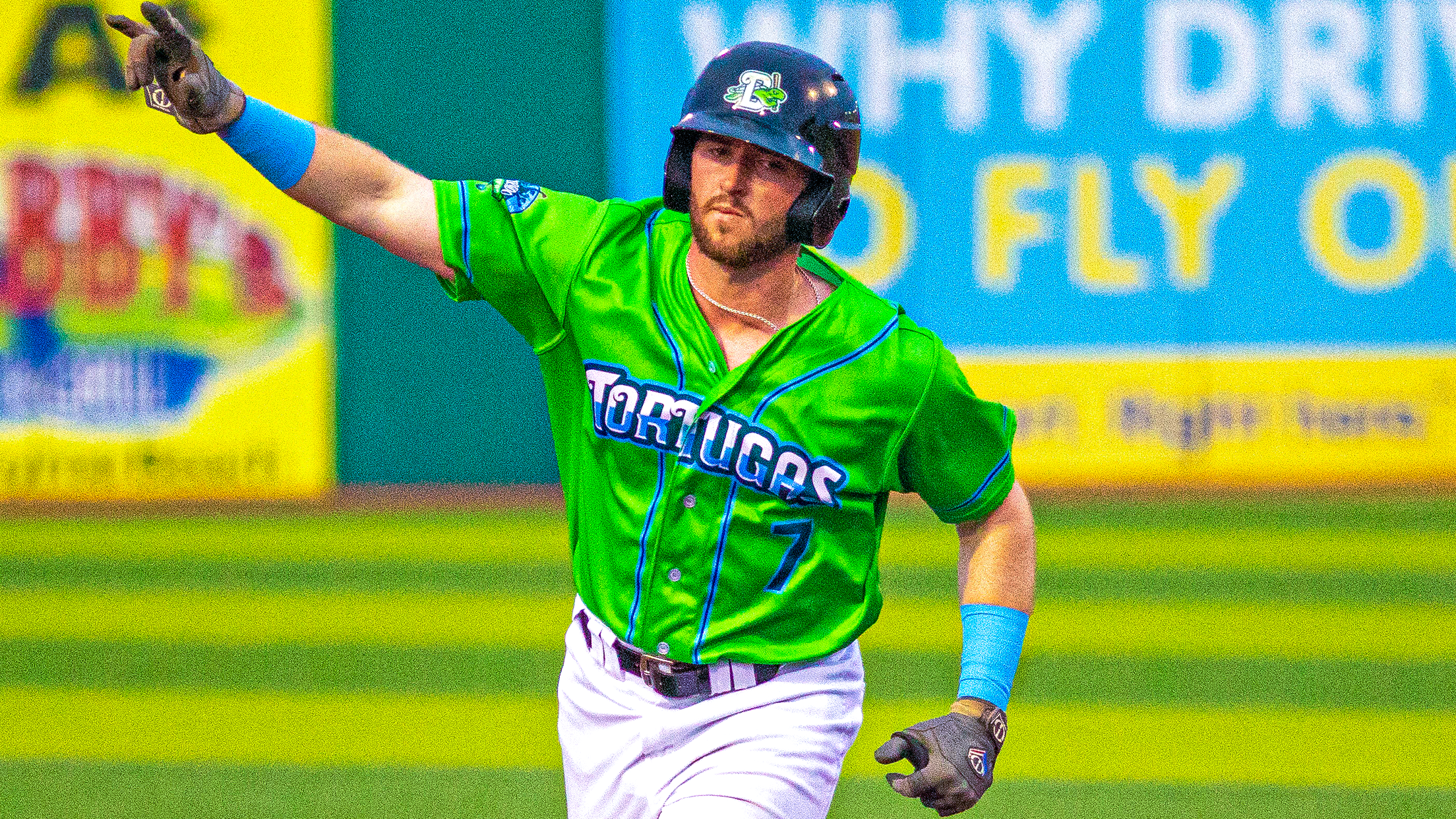 JUPITER, Fla. — RF Jack Rogers tied a career-high with three hits and drove in another three runs, while the Daytona Tortugas racked up a season-best-matching 15 hits in an 11-7 victory over the Palm Beach Cardinals on Saturday night at Roger Dean Chevrolet Stadium. After falling behind in the
Tortugas and Threshers split Saturday twinbill
Jack Rogers and Yassel Pino go deep in each contest in front of 2,220 fans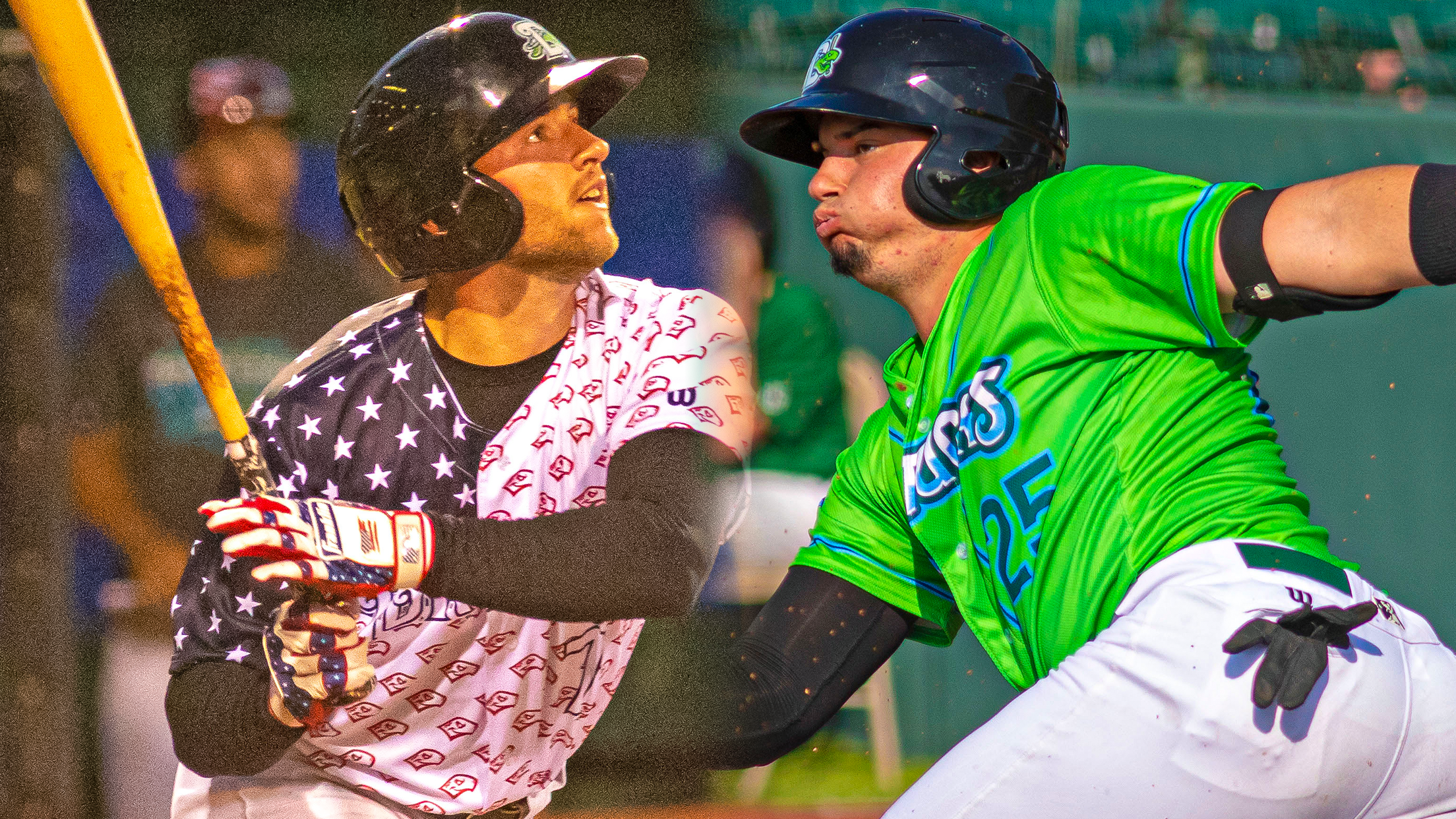 DAYTONA BEACH, Fla. — RF-1B Jack Rogers and 1B Yassel Pino helped provide the offense as each homered in both ends of the doubleheader, as the Daytona Tortugas and Clearwater Threshers split a twinbill at Jackie Robinson Ballpark. Clearwater captured the opener, 6-4, while Daytona secured the nightcap, 5-4, in
Five-run sixth sends Daytona to 7-4 win over Lakeland
Arroyo and Jones drive in two, Ascanio ties career-high with three hits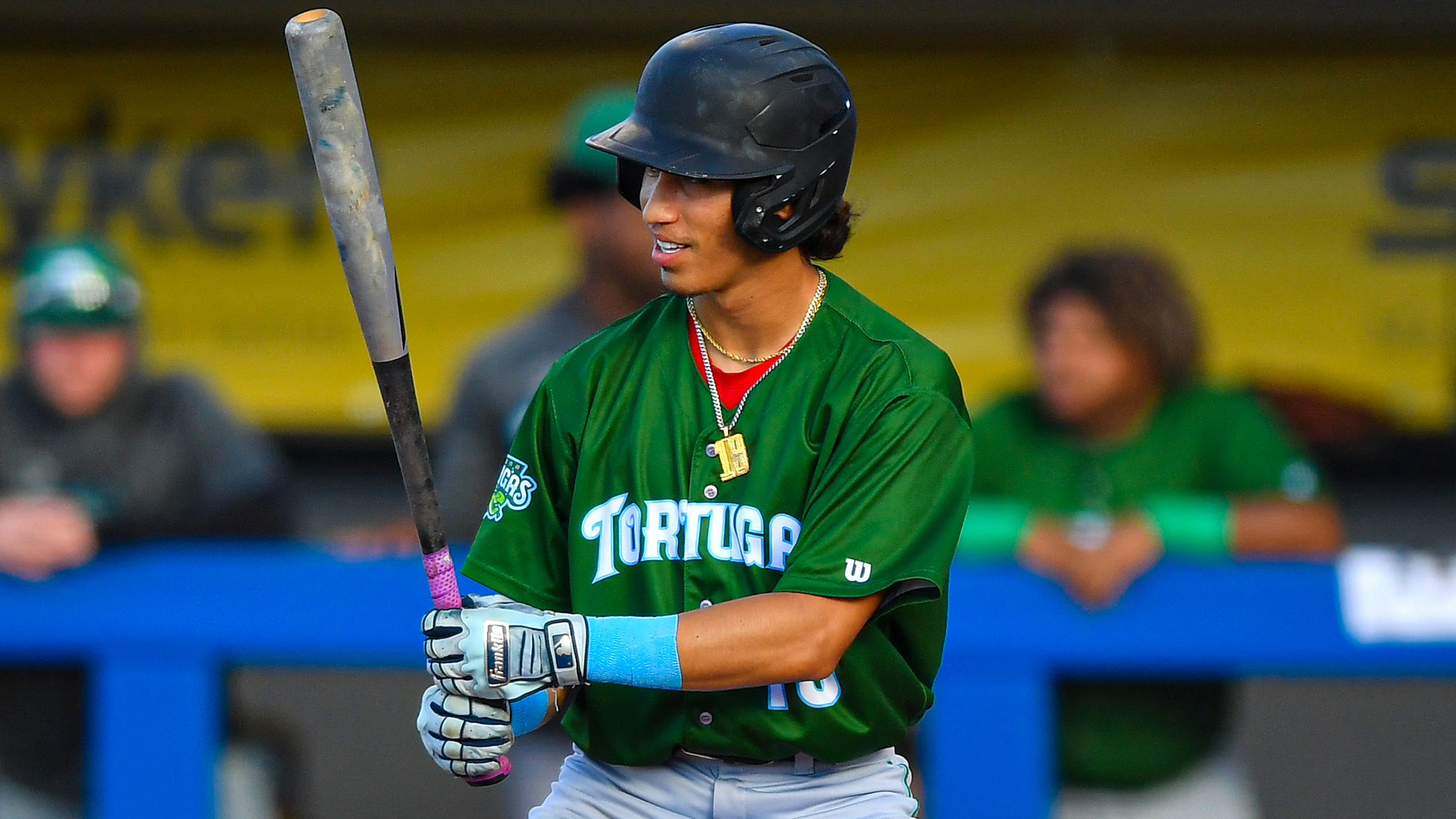 DAYTONA BEACH, Fla. — C Hayden Jones clubbed a two-run home run as part of a five-run sixth inning, while 2B Johnny Ascanio tallied a career-high-tying three hits, as the Daytona Tortugas out slugged the Lakeland Flying Tigers, 7-4, in front of 1,136 fans at Jackie Robinson Ballpark on Sunday
Callahan's clouts not enough to capsize Cardinals, 7-5
Austin Callahan's first career multi-home run game not enough, in Daytona's defeat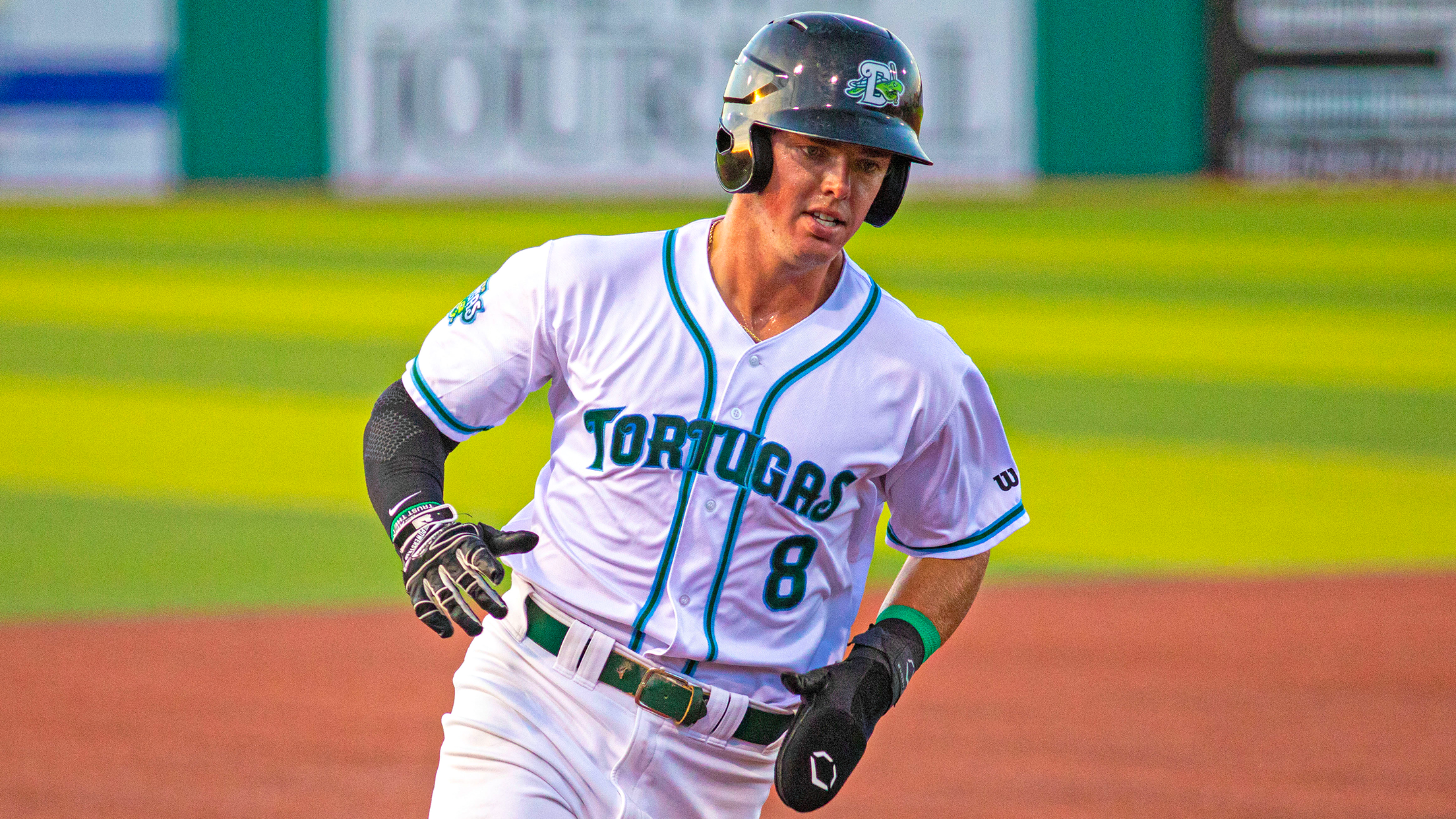 DAYTONA BEACH, Fla. — 1B Austin Callahan continued his stellar play over the last month, collecting three hits and adding two solo home runs. However, Palm Beach added four blasts of their own, as the Cardinals corralled the Daytona Tortugas, 7-5, in front of 2,942 fans at Jackie Robinson Ballpark
Eruption in eighth elevates 'Tugas over Redbirds, 5-4
Daytona scores three runs on four hits, capped by Astudillo's go-ahead single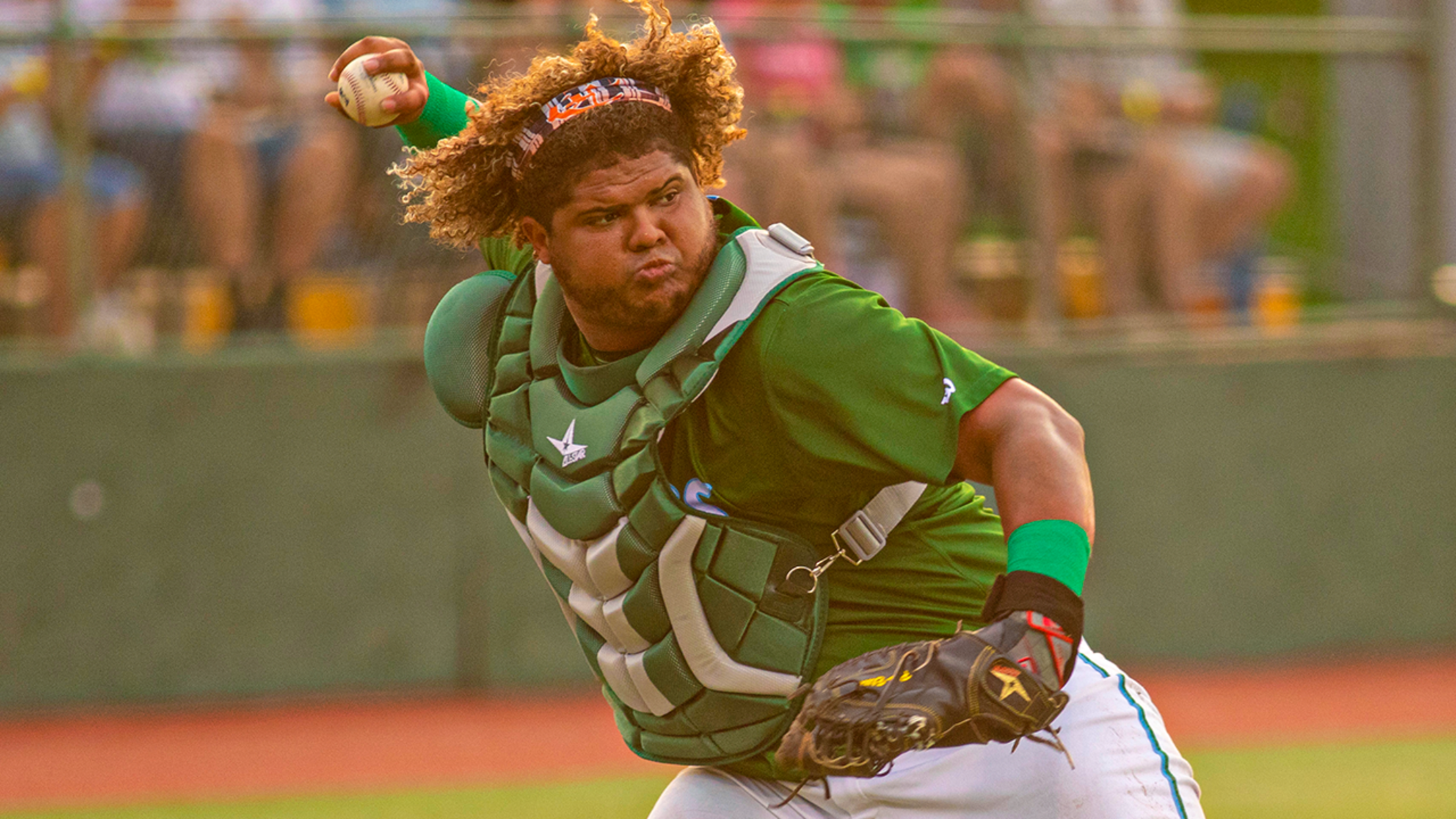 JUPITER, Fla. — Daytona sent eight hitters to the plate and tallied three runs on four hits in the eighth inning. This enabled the Tortugas to erase a two-run deficit and topple the Palm Beach Cardinals, 5-4, on Saturday night at Roger Dean Chevrolet Stadium. CF Fidel Castro (2-5, R,
Tortugas tame Cardinals with three-hit shutout, 4-0
Julian Aguiar, Reynardo Cruz, and Luis Mey unite to blank Redbirds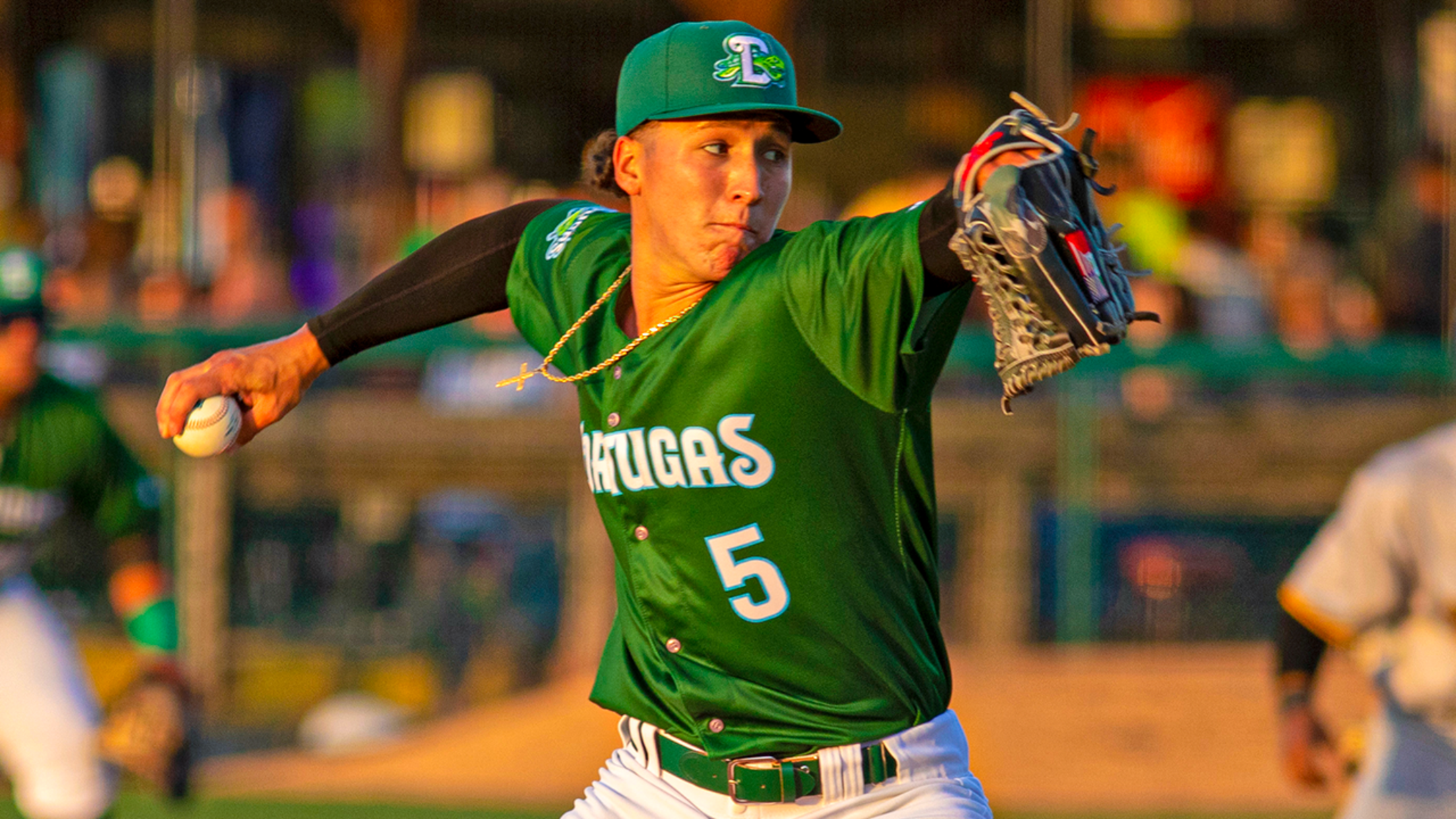 JUPITER, Fla. — Pitching was the propeller for Daytona's dominance on Wednesday night. RHPs Julian Aguiar, Reynardo Cruz, and Luis Mey combined to limit Palm Beach to just three hits, as the Tortugas blanked the Cardinals, 4-0, at Roger Dean Chevrolet Stadium. Scoreless through three innings, Daytona (2-3, 31-39) finally
Flying Tigers trip up Tortugas in doubleheader sweep
Lakeland gets go-ahead three-run homer in sixth in opener; Throw out tying run at plate to win nightcap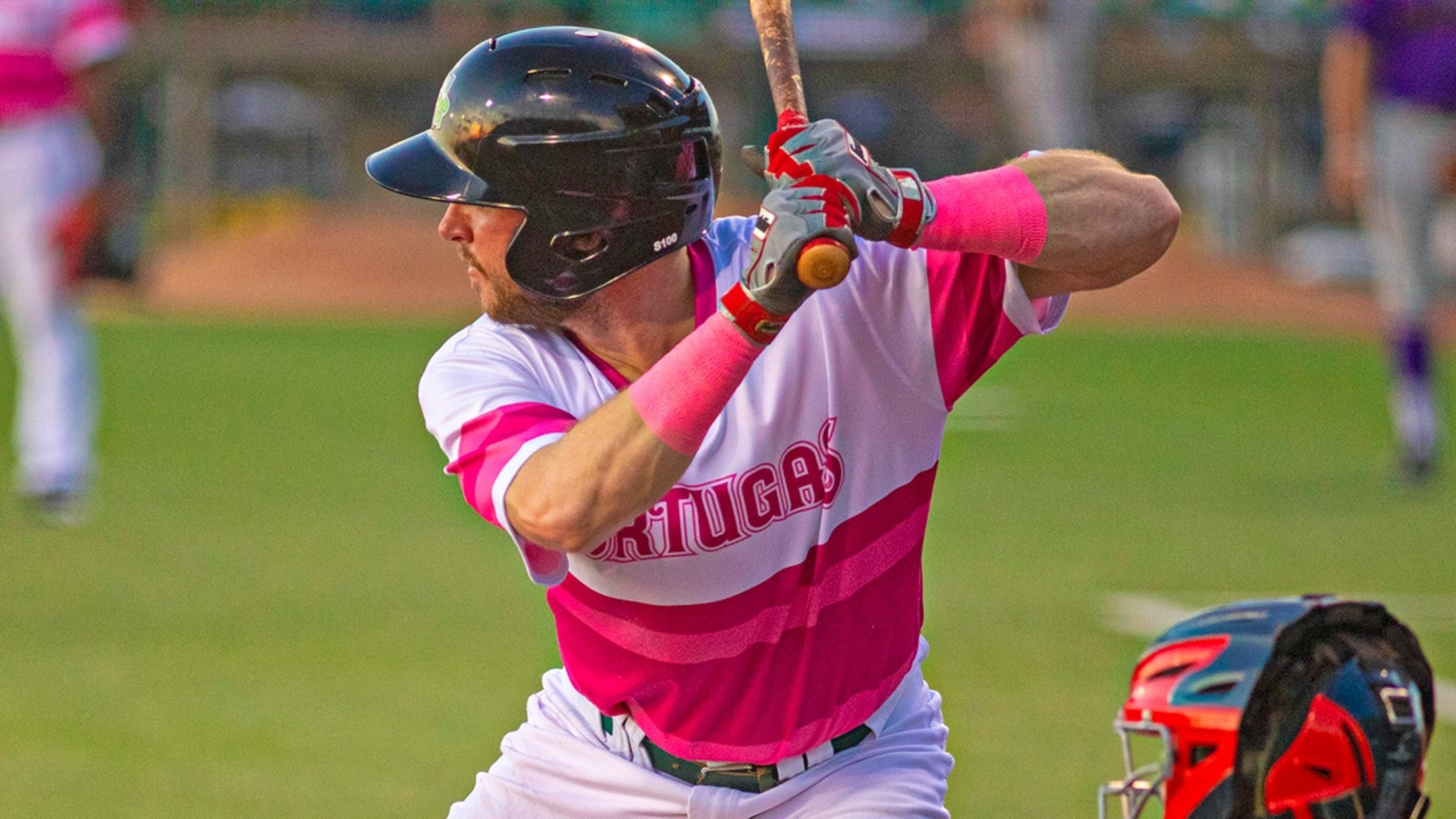 LAKELAND, Fla. — Daytona's road woes would not be vanquished on Thursday. DH José De La Cruz clubbed a go-ahead three-run home run in the sixth inning of the opener, while the Tortugas' tying run was thrown out at the dish for the final out of the game in the
Career-bests highlight Tortugas' 10-6 win over Mussels
Ibarra and Allen set career-bests in hits, while Astudillo drives in a career-high four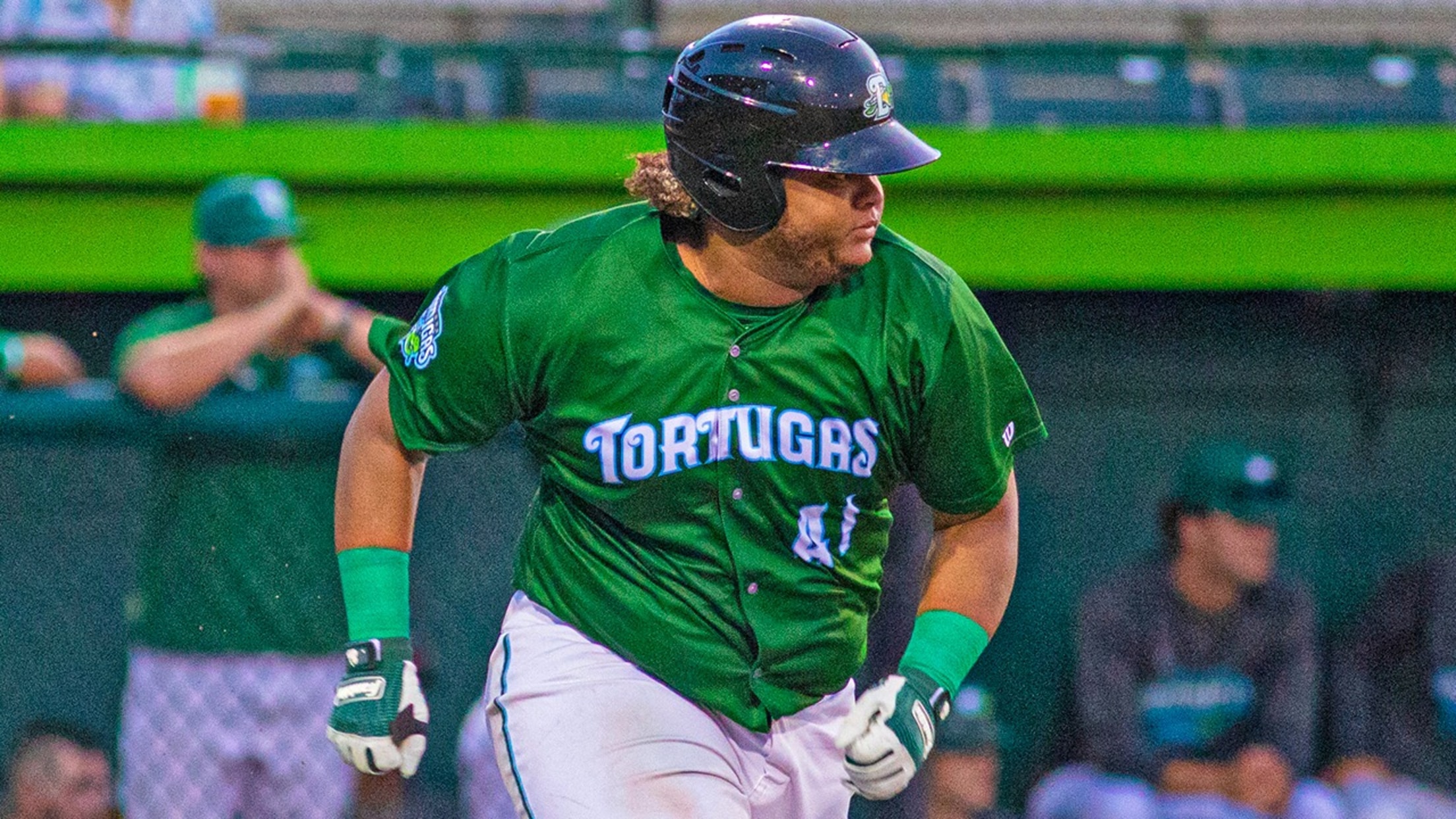 DAYTONA BEACH, Fla. — In a topsy turvy affair, it was Daytona who would emerge victorious. DH Ruben Ibarra and CF Jay Allen II set or tied a career-high in hits, while C Wilfred Astudillo posted a career-best four RBI in the Tortugas' 10-6 triumph over the Fort Myers Mighty
Five-run first flattens Daytona in 10-4 defeat to St. Lucie
Rogers reaches base three times, Castro smashes first homer for Tortugas in loss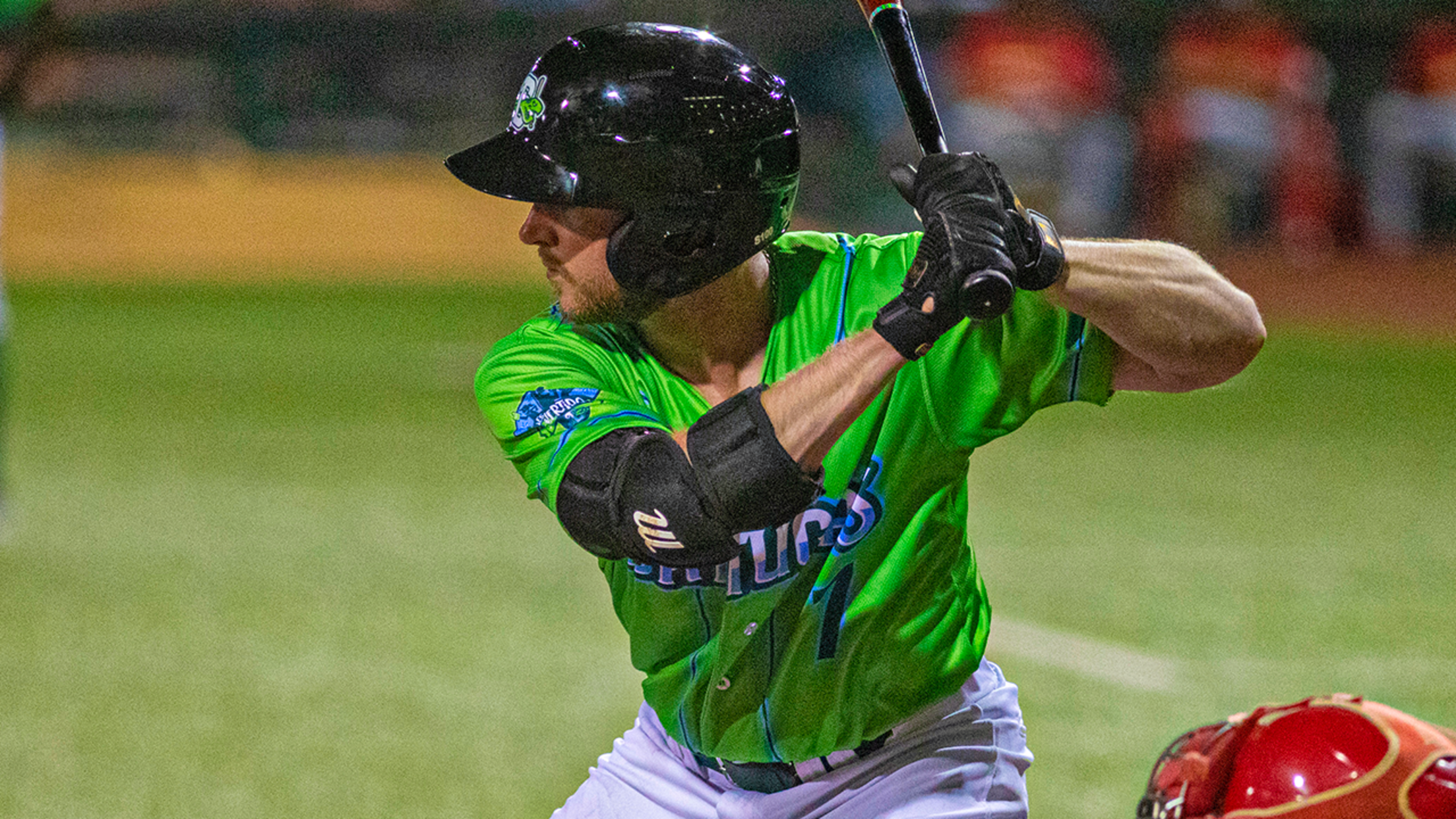 PORT ST. LUCIE — A gloomy night produced a gloomy result. St. Lucie erupted for five runs and sent all nine men to the plate in the first inning, spoiling LF Jack Rogers' two-hit night and RF Fidel Castro's first home run of the campaign, as the Mets mashed their
Seven-run eighth sends Daytona to 10-6 win over Dunedin
Hendrick and Minier bookend frame with two-run homers, as Tortugas win third-straight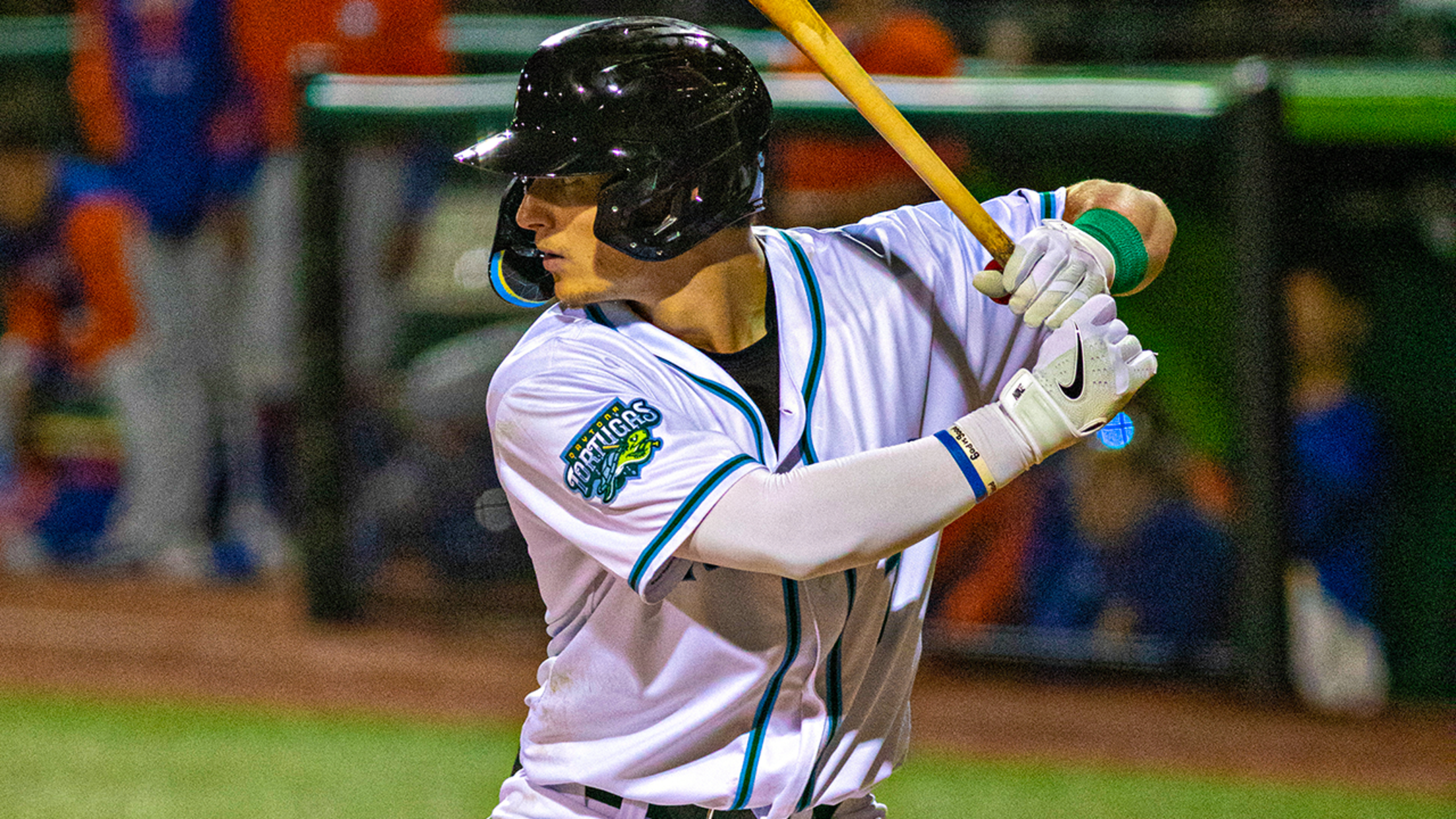 DAYTONA BEACH, Fla. — RF Austin Hendrick and 2B Braylin Minier — neither of which started the game — each slammed two-run home runs as a part of Daytona's seven-run eighth inning. The Tortugas rode the offensive explosion to their third-straight victory, besting the Dunedin Blue Jays, 10-6, in front
Daytona downed by Clearwater, 9-8, in 10 innings
Tortugas rally from four down in ninth, take lead in 10th, but suffer sixth walk-off loss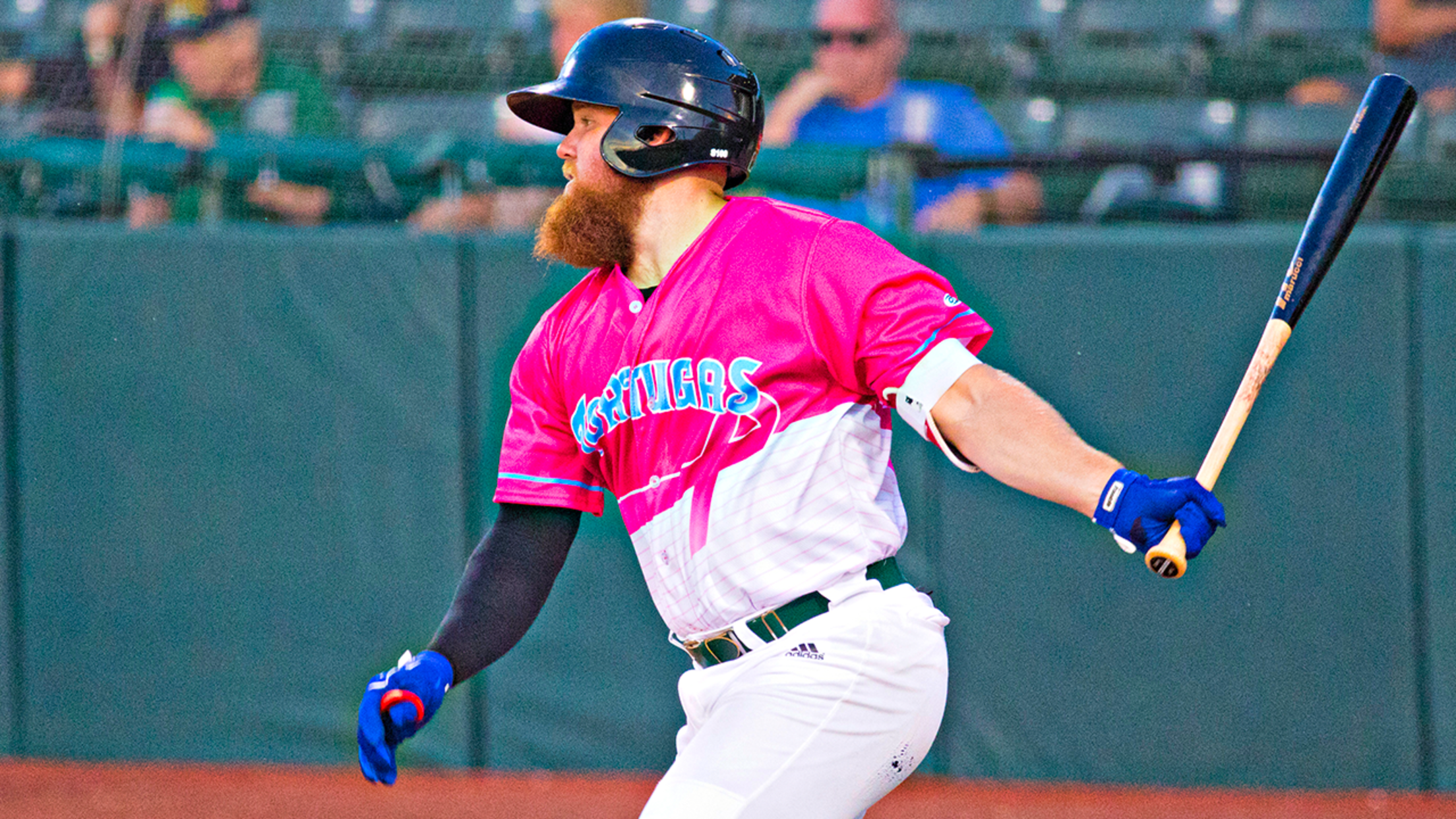 CLEARWATER, Fla. — Down to their final strike twice, Daytona rallied from four runs down to force extra innings in the ninth and took their first lead on a CF Austin Hendrick single in the 10th. However, the miraculous comeback would not have a happy ending. Clearwater picked up a
Tortugas trample Threshers in series opener, 6-1
Ibarra records first career multi-home run game, while Steiger tallies career-high four hits in win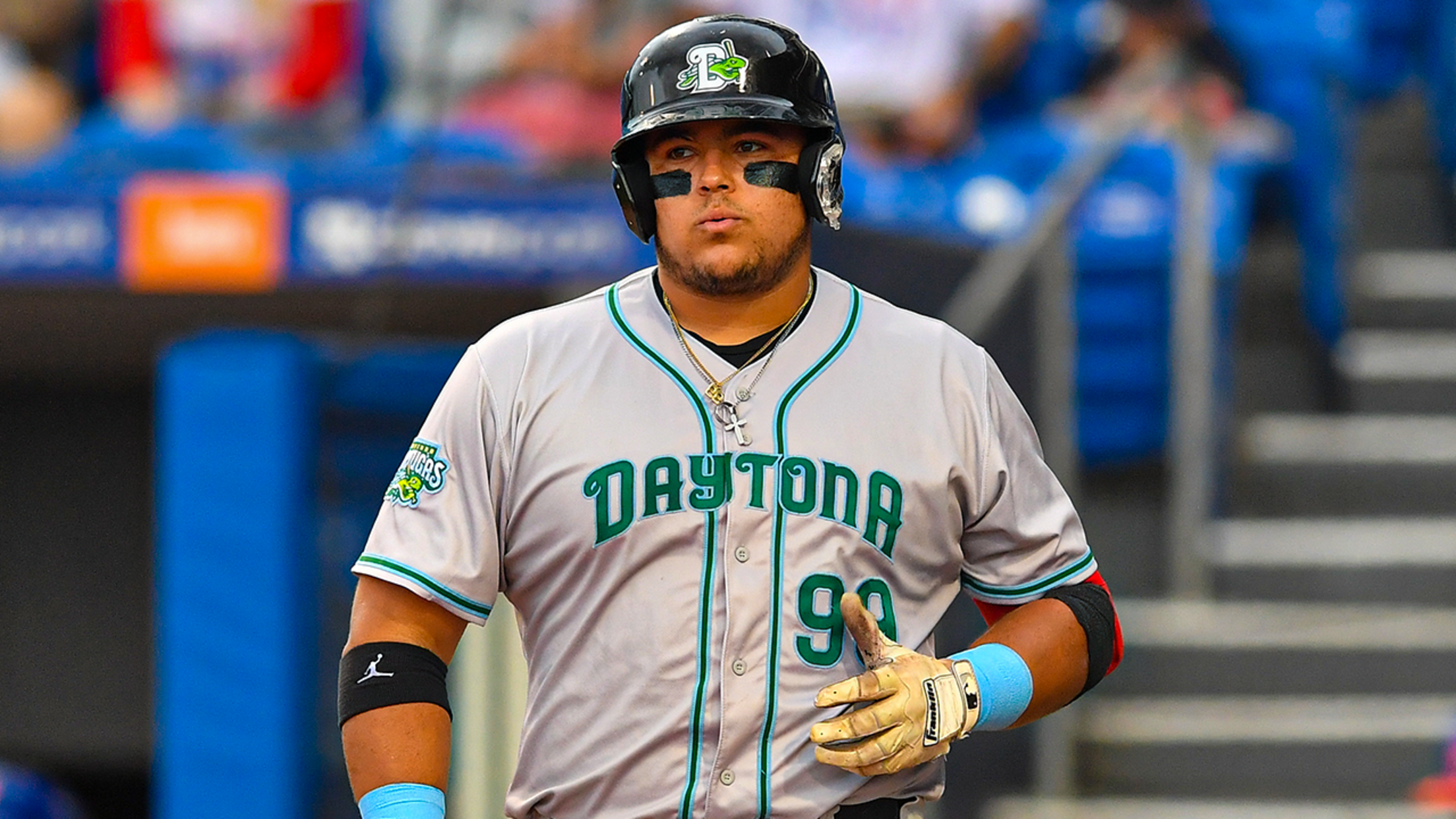 CLEARWATER, Fla. — The Tortugas did it all en route to a series-opening victory on Tuesday night. DH Ruben Ibarra registered his first career multi-home run game, SS Gus Steiger garnered a career-high four hits and reached base five times, while RHPs Reynardo Cruz, Julian Aguiar, and Owen Holt combined
Seminati's blast bolts Daytona over Bradenton, 8-6
Lantigua, Astudillo, and Seminati all leave the yard, as Tortugas capture finale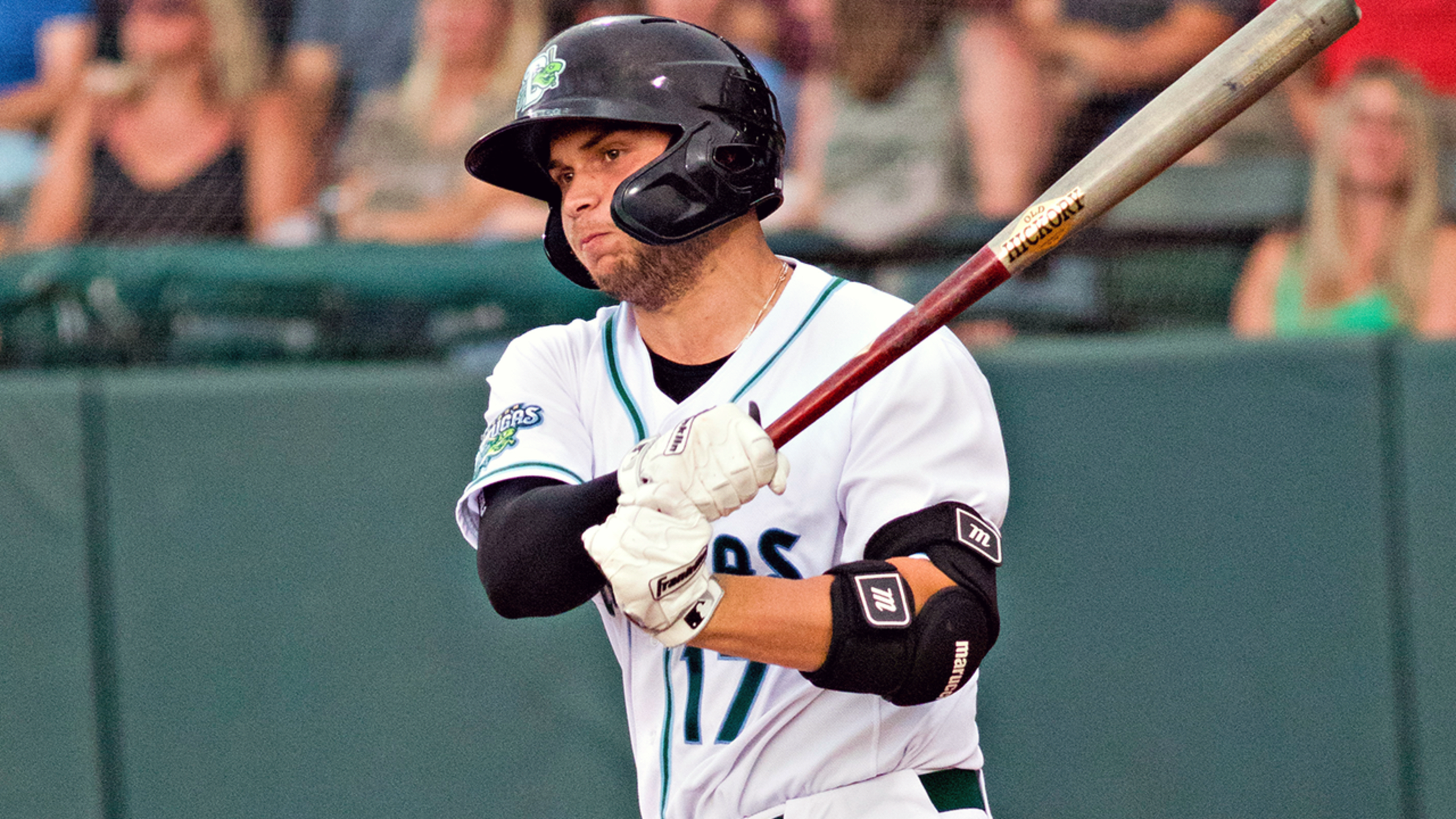 BRADENTON, Fla. - On the verge of dropping a season-high fifth-straight game, Daytona refused to let that become reality. 1B Leo Seminati's go-ahead, two-run home run in the top of the eighth was the difference, as the Tortugas rallied to clip the Marauders, 8-6, on Sunday afternoon at LECOM Park.
'Tugas club three homers in 6-1 flattening of Hammerheads
Tyler Callihan, Alex McGarry, and Wilfred Astudillo go deep in front of another sellout crowd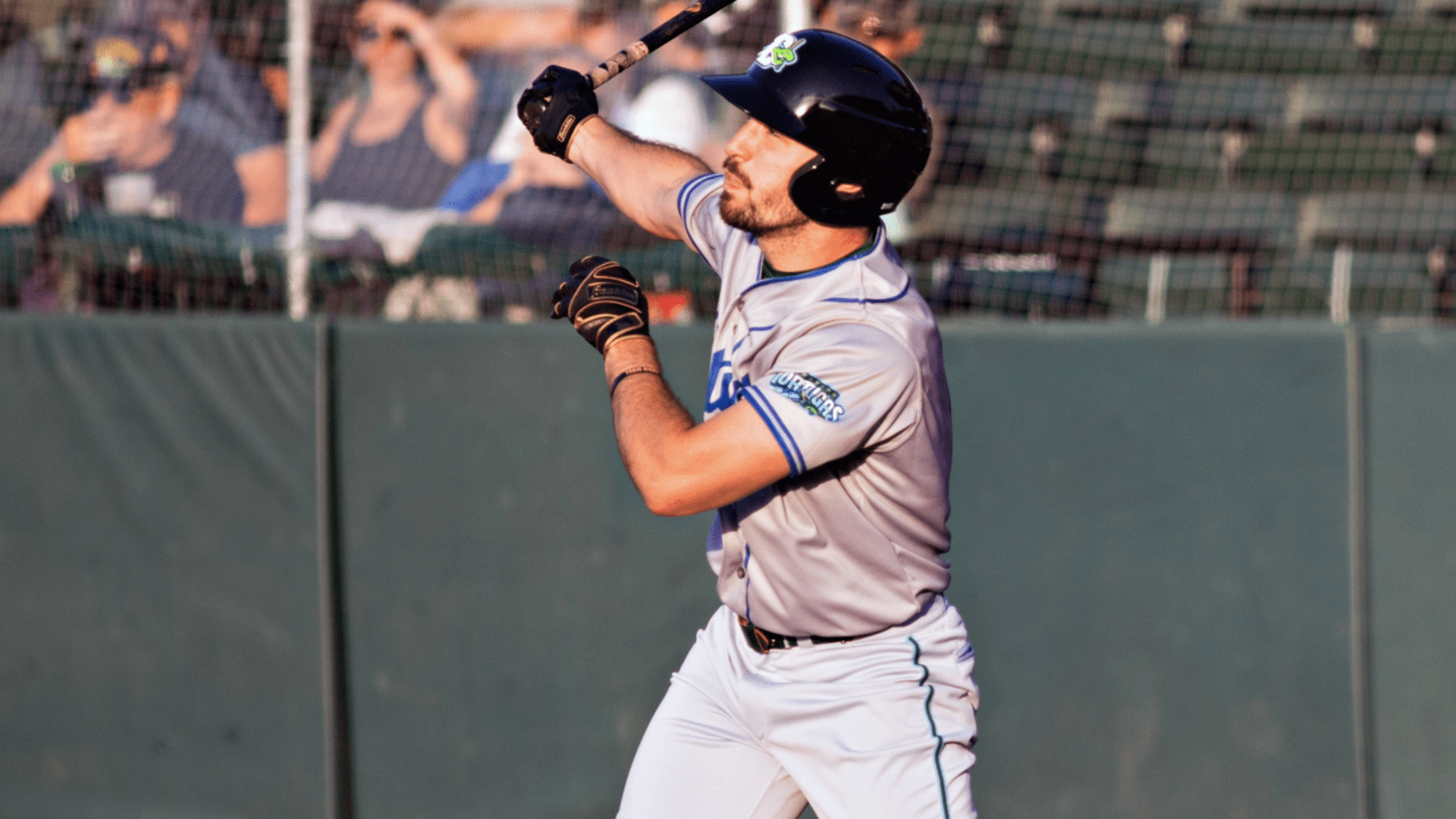 DAYTONA BEACH, Fla. - After suffering 18 strikeouts at the plate and being limited to only one run on Wednesday, the Tortugas got their revenge on Thursday night. 2B Tyler Callihan, DH Alex McGarry, and C Wilfred Astudillo each smacked solo home runs in Daytona's 6-1 win over the Jupiter
Eight-run ninth propels 'Tugas to first victory, 12-4
Rece Hinds and Allan Cerda unite for 5-for-10 day with 3 RBI in rout of Cardinals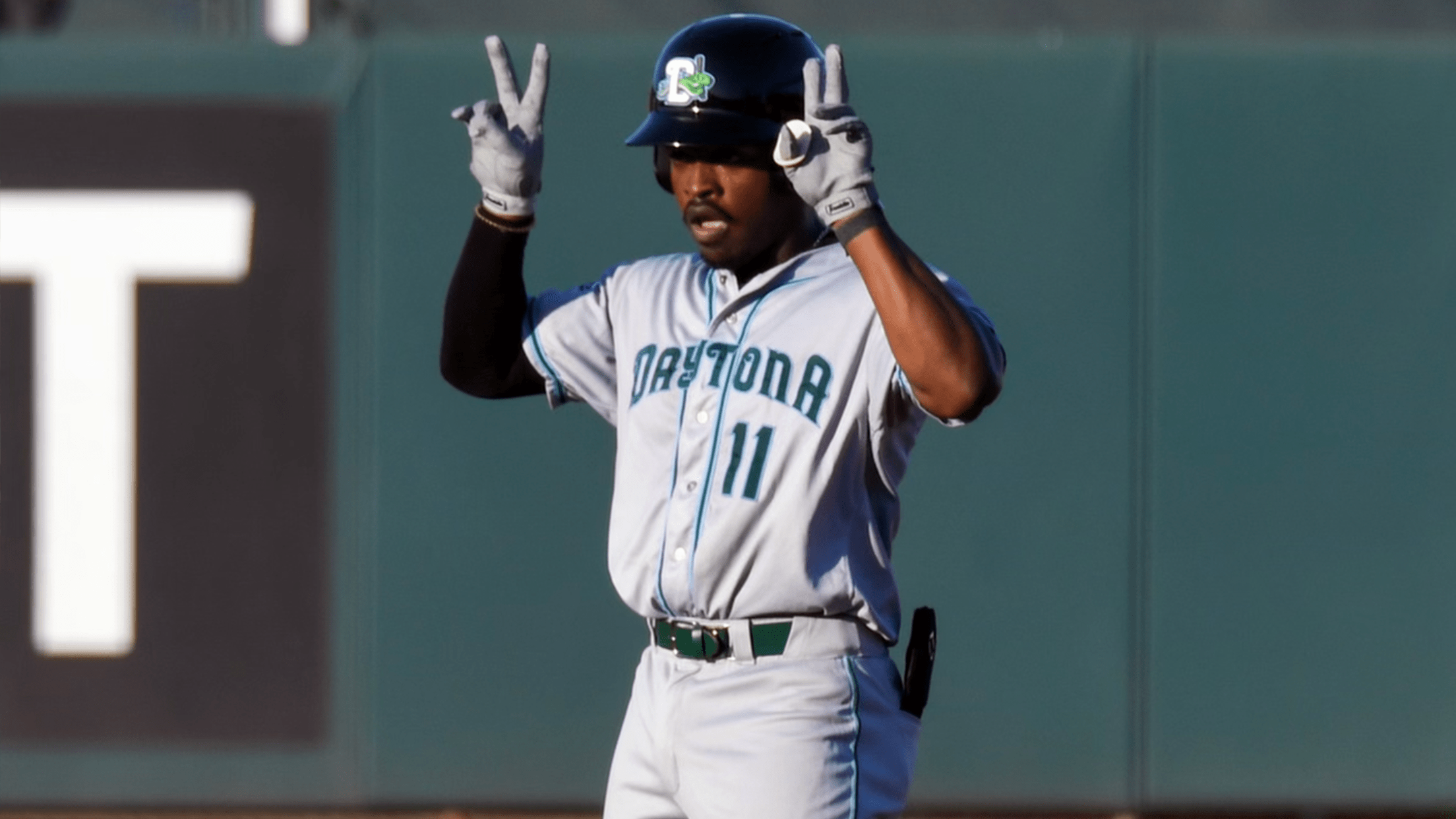 JUPITER, Fla. - Following a gut-wrenching defeat on Tuesday night, 3B Rece Hinds and Allan Cerda combined to score four runs on five hits — including three for extra bases — and drove in three more tallies, as the Daytona Tortugas emerged victorious for the first time since August 28,