Cubs have power, speed headed for Wrigley
Crow-Armstrong among young Cubs with exciting combo of tools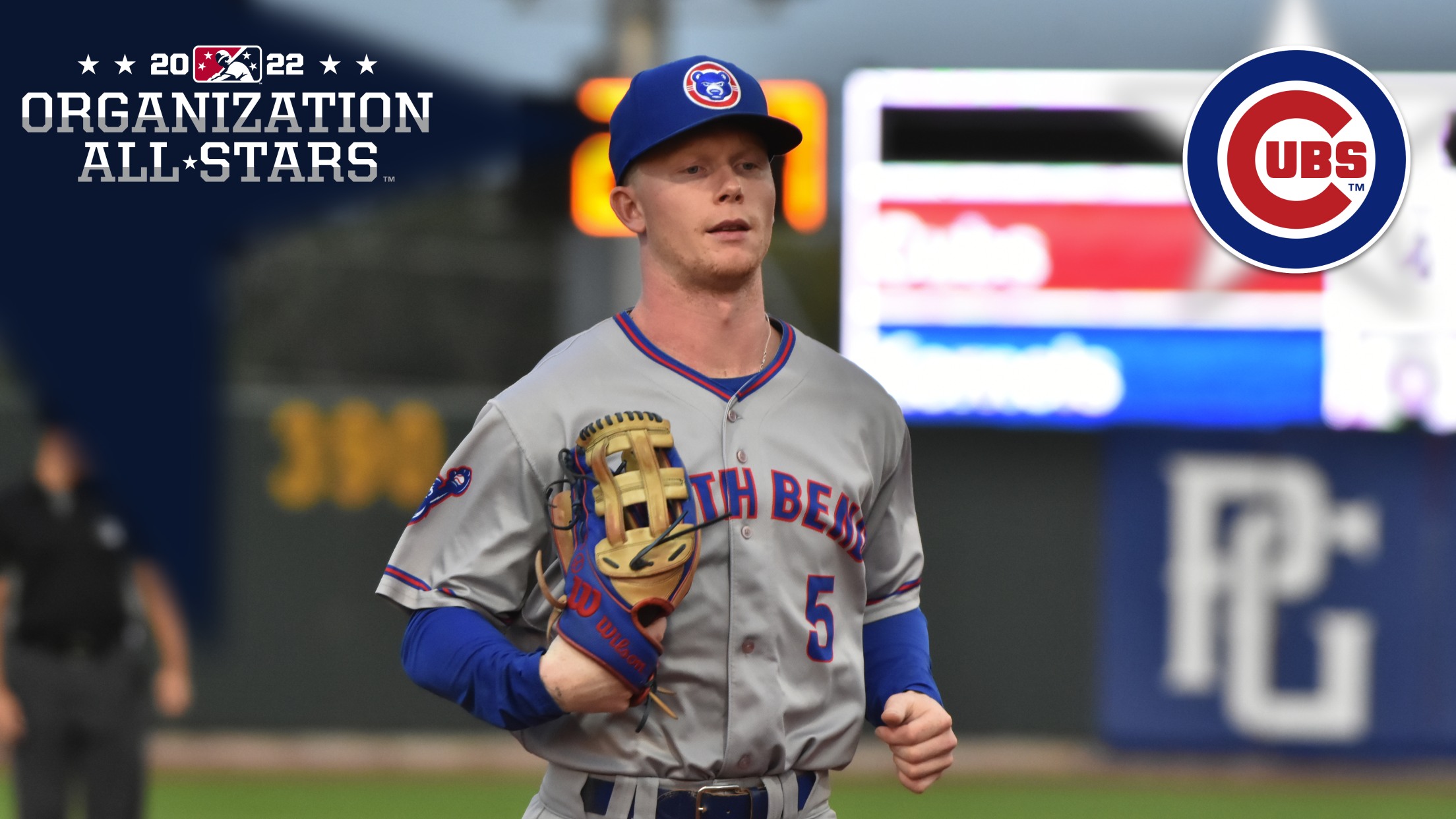 Each offseason, MiLB.com goes position by position across each organization and honors the players -- regardless of age or prospect status -- who had the best seasons in each farm system. Next up in our 2022 Organization All-Stars series are the Chicago Cubs.
Canario swats first three Triple-A homers
Ninth-ranked Cubs prospect posts four RBIs in Iowa's wild win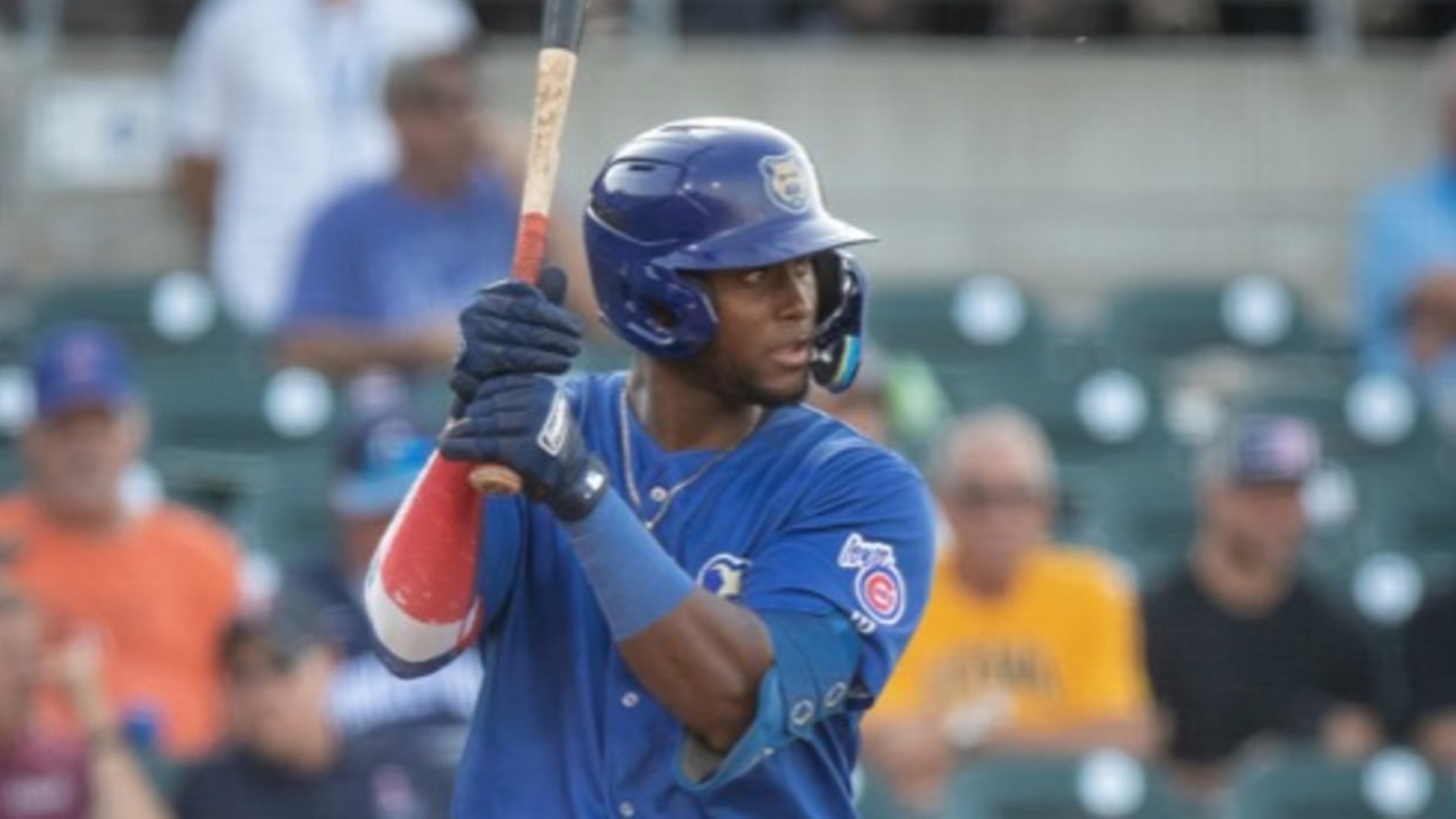 Alexander Canario didn't have any home runs in 12 games with Triple-A Iowa coming into Tuesday's action. Now he has three. The Cubs' No. 9 prospect had a monster night, hitting three long balls as part of a 3-for-5 night with four RBIs to power Iowa to a 12-11 win
Canario, Mervis, and Nwogu Go Yard as Cubs Crush River Bandits 7-2
Chris Clarke Works Four Perfect Innings to Earn Second Career Win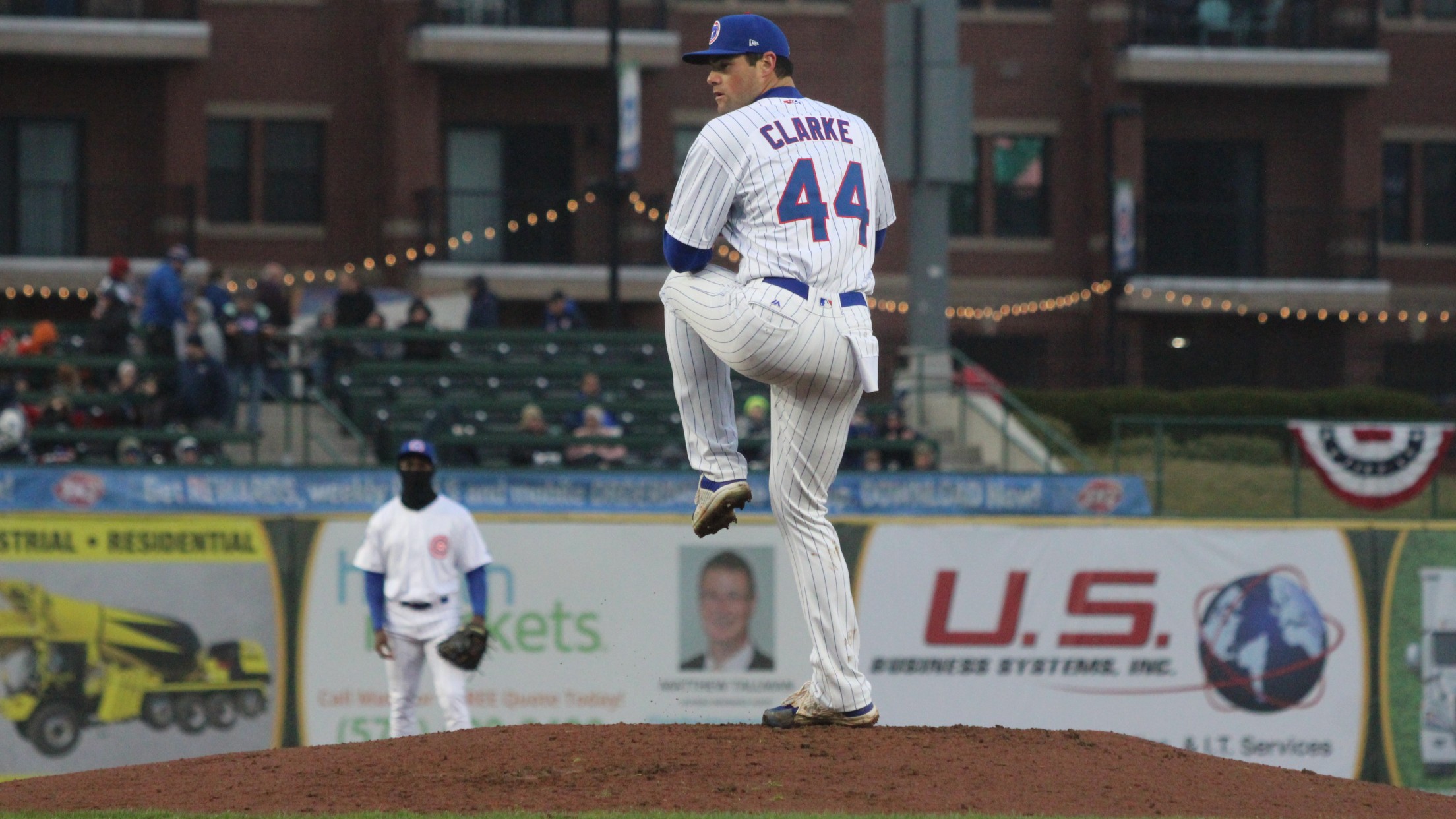 Davenport, IA - Behind one of their most dominant nights of baseball combined on the mound and at the plate, the South Bend Cubs got back into their six-game series against the Quad Cities River Bandits on Saturday night in a 7-2 victory. The Cubs used three home runs, a
Mervis Crushes Two Home Runs as Cubs Claw Back to Top Sky Carp 7-5
South Bend First Baseman caps off Saturday with five RBI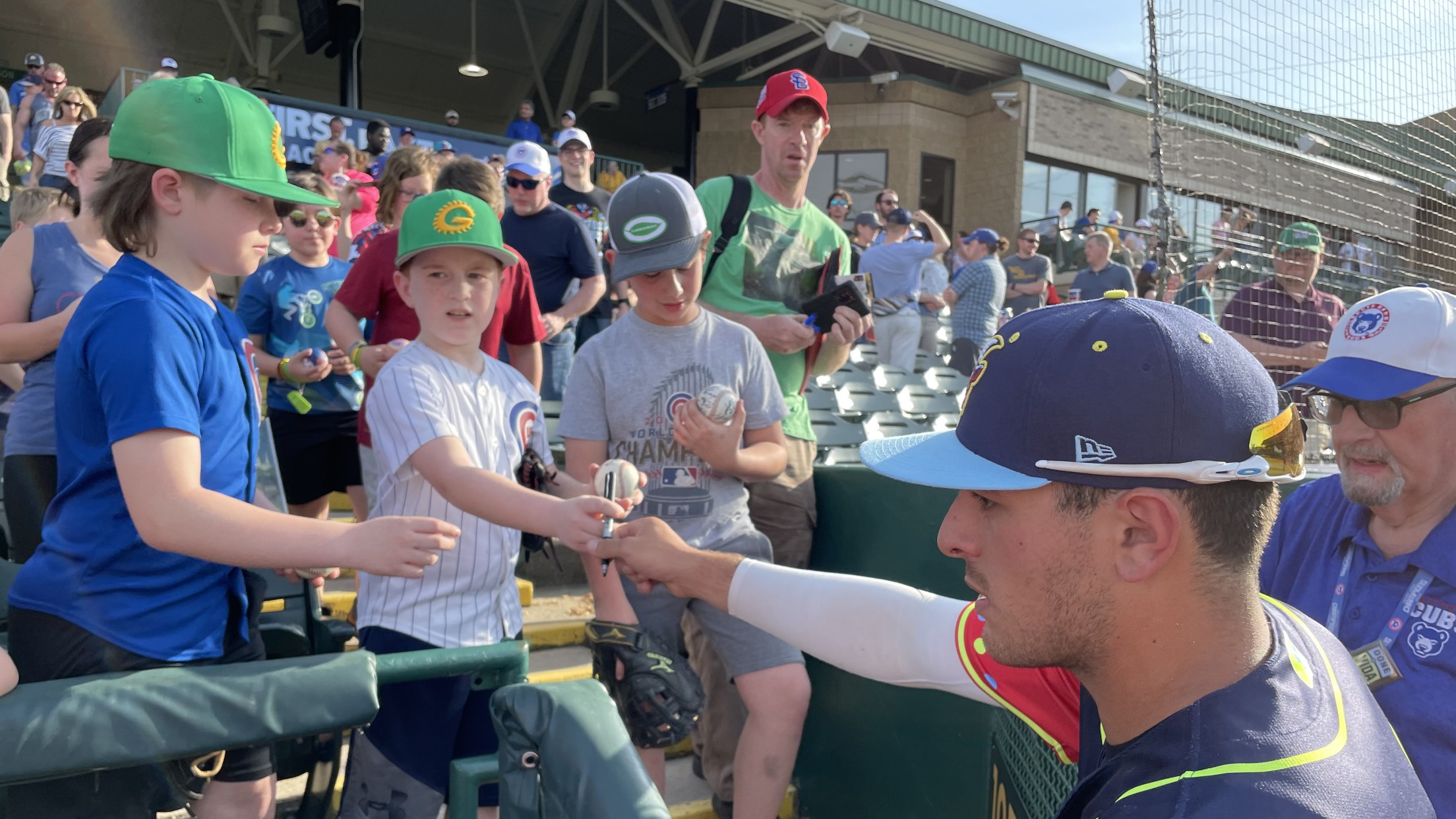 South Bend, IN – For a second time in their six-game series against the Beloit Sky Carp, South Bend has come back to beat Beloit by a final of 7-5. Saturday afternoon was different than Wednesday, however, as the Cubs took the lead in the bottom of the 8th on
Baseball Returned to the Bend
A look back at the South Bend Cubs 2021 season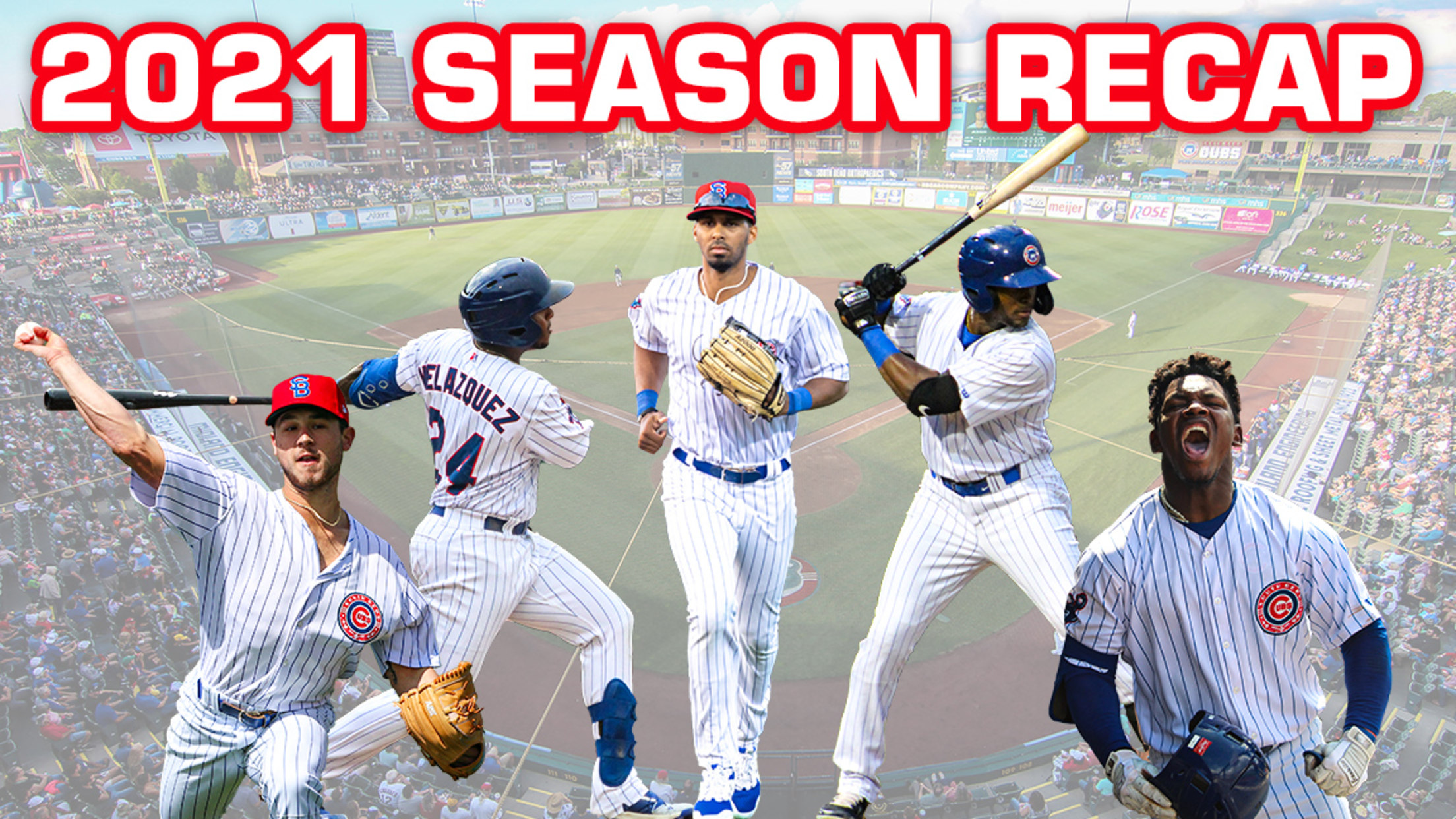 For the first time in over 600 days, the South Bend Cubs returned to action at Four Winds Field on May 4 this year. The 2020 season was cancelled due to Covid-19 and 601 days after Cole Roederer scored on a wild pitch to win game two of the Midwest
Canario's Three-Run Blast Secures Cubs Victory
Cubs Best TinCaps and Tie Season-High with Fifth Straight Win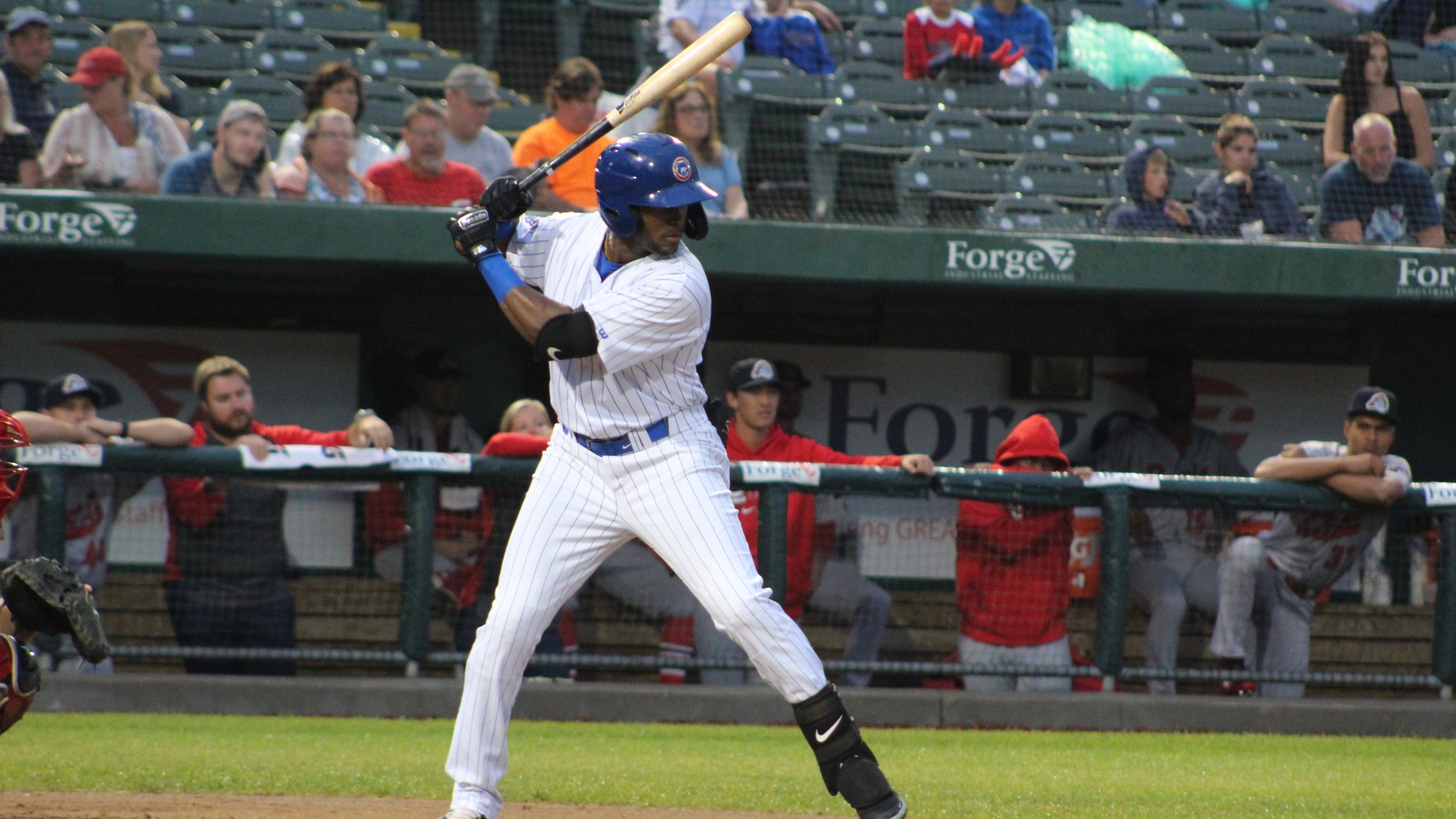 Box Score WP: Max Bain (3-6, 5.82 ERA) LP: Noel Vela (0-2, 4.00 ERA) SV: Eduarniel Nunez (1) A pitcher's duel and a late surge from South Bend showcased some of the up-and-coming talent in the Cubs' farm system, with masterful pitching from starter Max Bain and another monster
Giants' Canario undergoes shoulder surgery
No. 7 prospect tore left labrum during recent instructional camp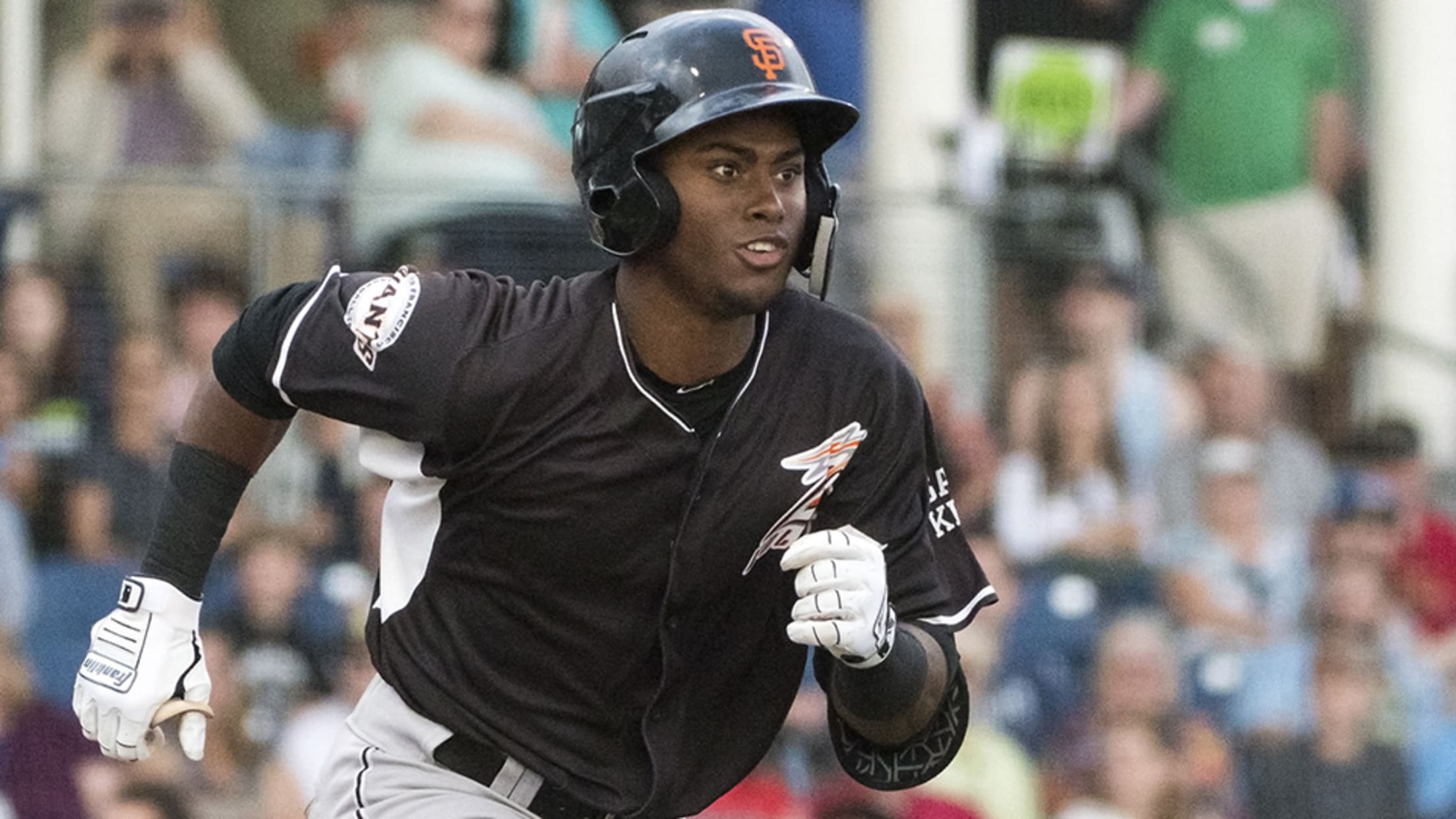 Giants outfielder Alexander Canario underwent surgery to repair a torn labrum after dislocating his left shoulder during the final week of the team's instructional camp in Scottsdale, Arizona. The team's seventh-ranked prospect will return to Arizona soon to begin rehabbing.
State of the System: San Francisco Giants
Bart, Ramos will play major part in ongoing youth movement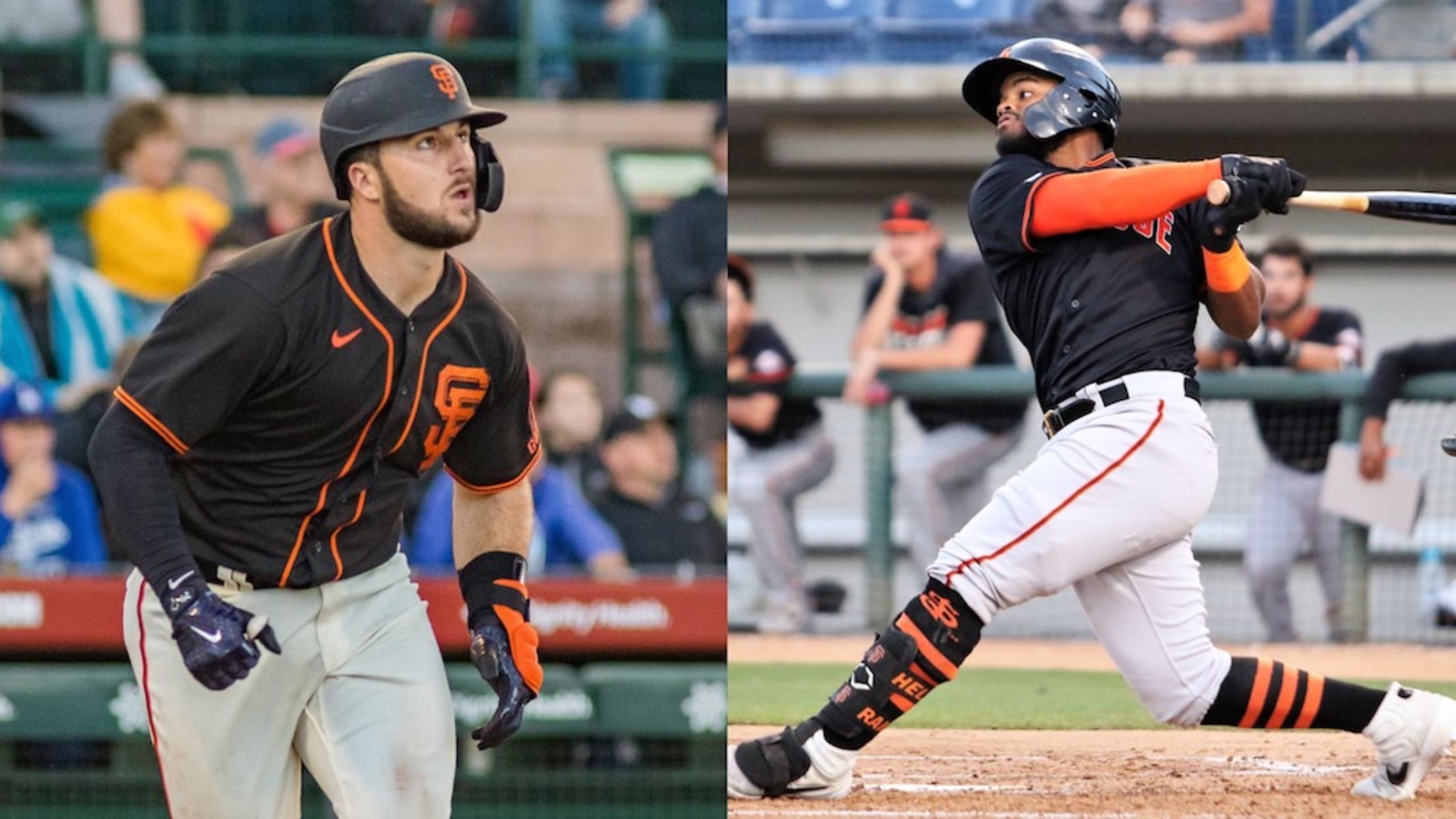 Starting in October and running through the end of the year, MiLB.com's State of the System series will evaluate the strengths and weaknesses of each Major League organization, highlights prospects who've made the biggest strides in 2020 and offers a peek at 2021. Following a decade in which the San
Prospects in the Giants' 2020 player pool 
Up-and-coming talent could gets some looks from San Francisco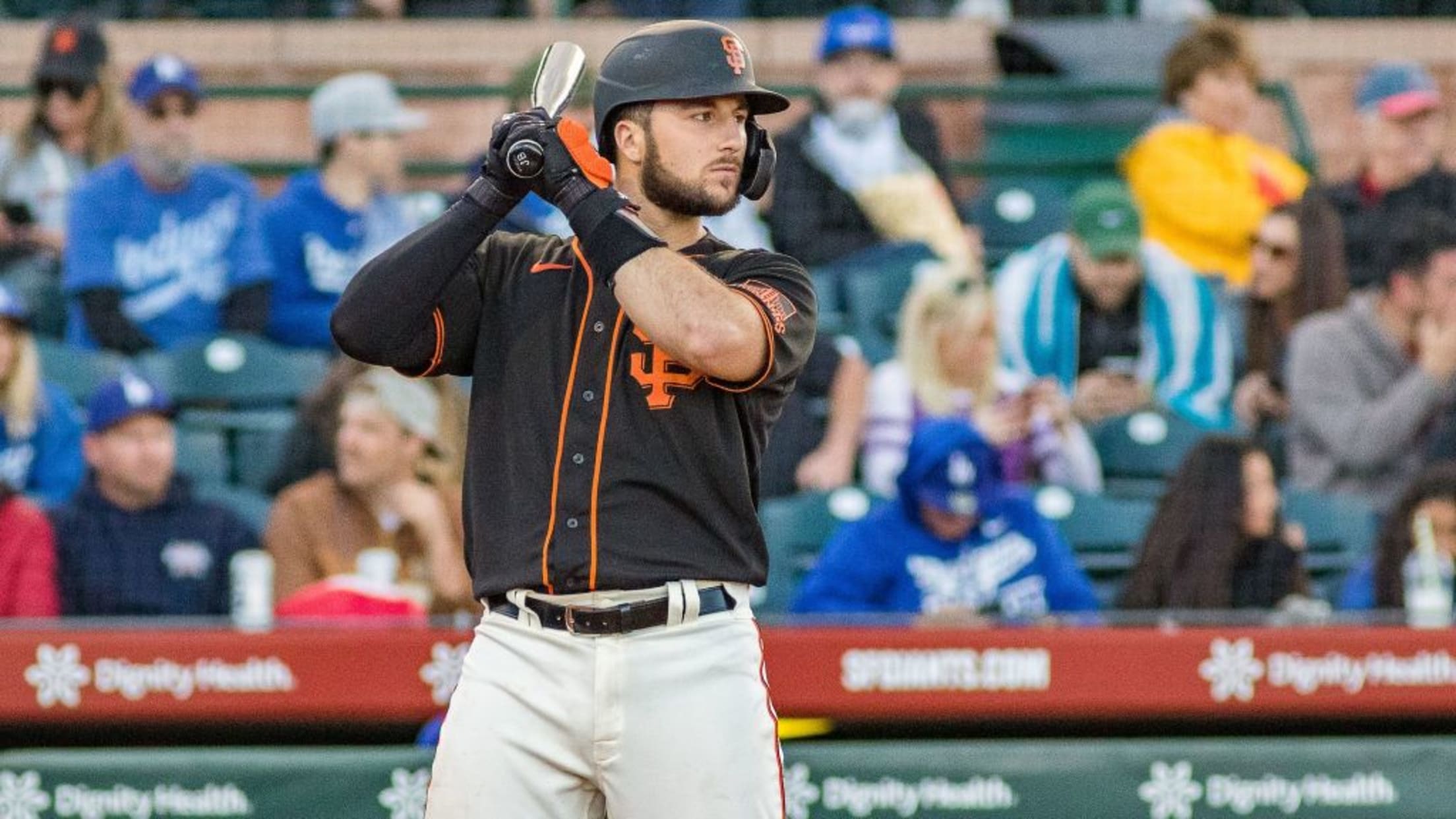 As part of the new rules for the 2020 Major League season, each of the 30 organizations will maintain a 60-man player pool for the duration of the campaign. Some members of the player pool will feature on the active Major League roster while others will work out at an
Bart, Ramos emerging as Giant prospects
Up-and-coming system has fans excited in the city by the Bay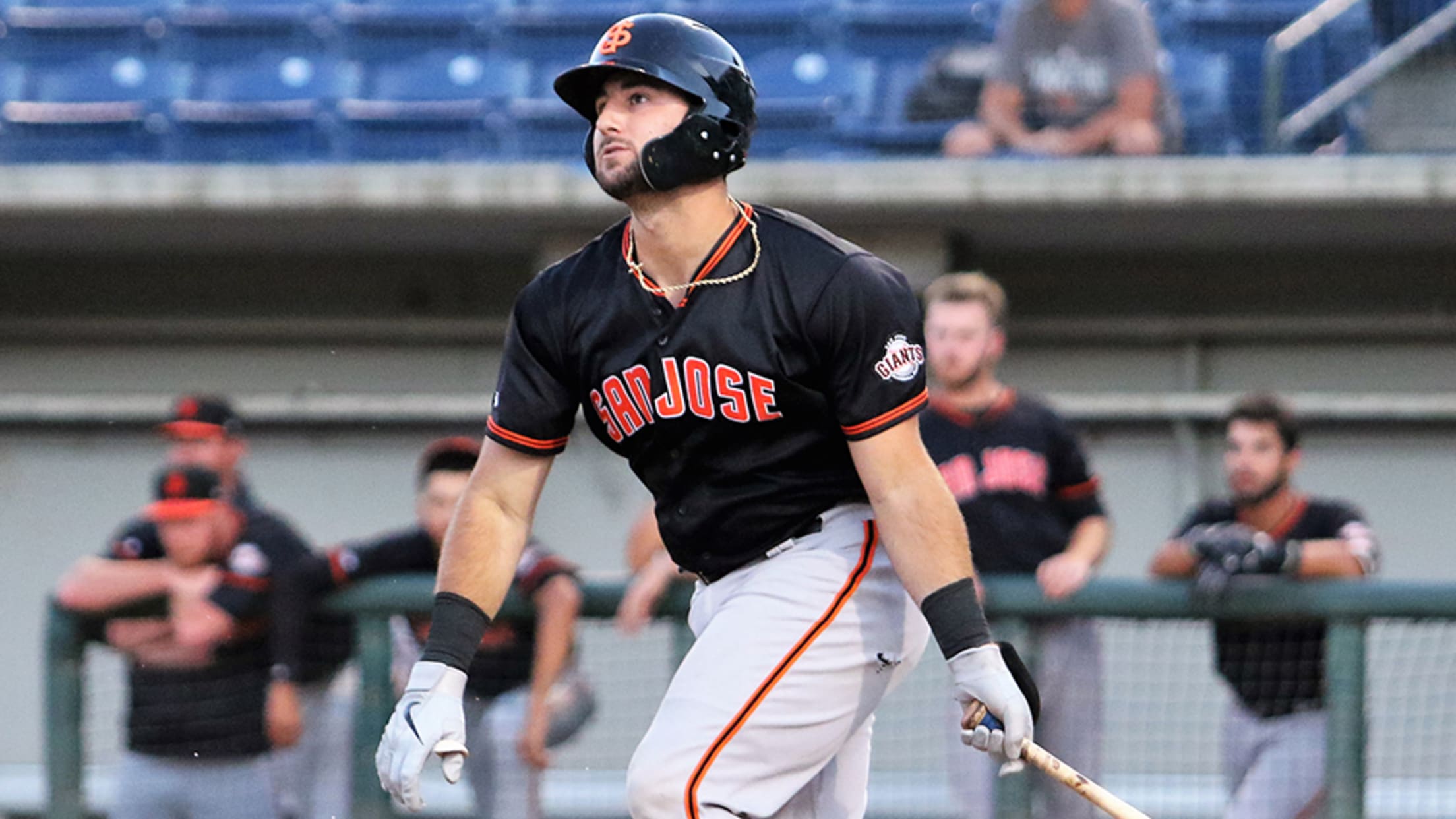 Each offseason, MiLB.com goes position by position across each system and honors the players -- regardless of age or prospect status -- who had the best seasons in their organization. Click here to locate your favorite club.Fresh off a seven-year run that featured three World Series championships and four playoff
Three Volcanoes Named to NWL 2019 Year-End All-Star Team
Volcanoes march into the 2019 NWL playoffs with strong storylines.
KEIZER - It seems only fitting that the Salem-Keizer Volcanoes, having arguably their best season of the decade, had three starters named to the prestigious 2019 Northwest League Year-End All-Star Team: Alexander Canario  (OF), Franklin Labour  (DH) and Kervin Castro  (P).
Volcanoes Outlast Hops In Another One-Run Win
Roby walk-off hit in ninth lifts Salem-Keizer past Hillsboro 8-7
It was nu-baseball on full display Friday night at Volcanoes Stadium, where home runs were king and strikeouts acceptable, because...well because of those home runs.The top offensive team in the Northwest League strutted its stuff as Salem-Keizer (8-7 second half, 34-19 overall) scored seven of its eight runs in the
Volcanoes' Canario erupts for four hits
Giants No. 7 prospect homers, doubles twice, plates three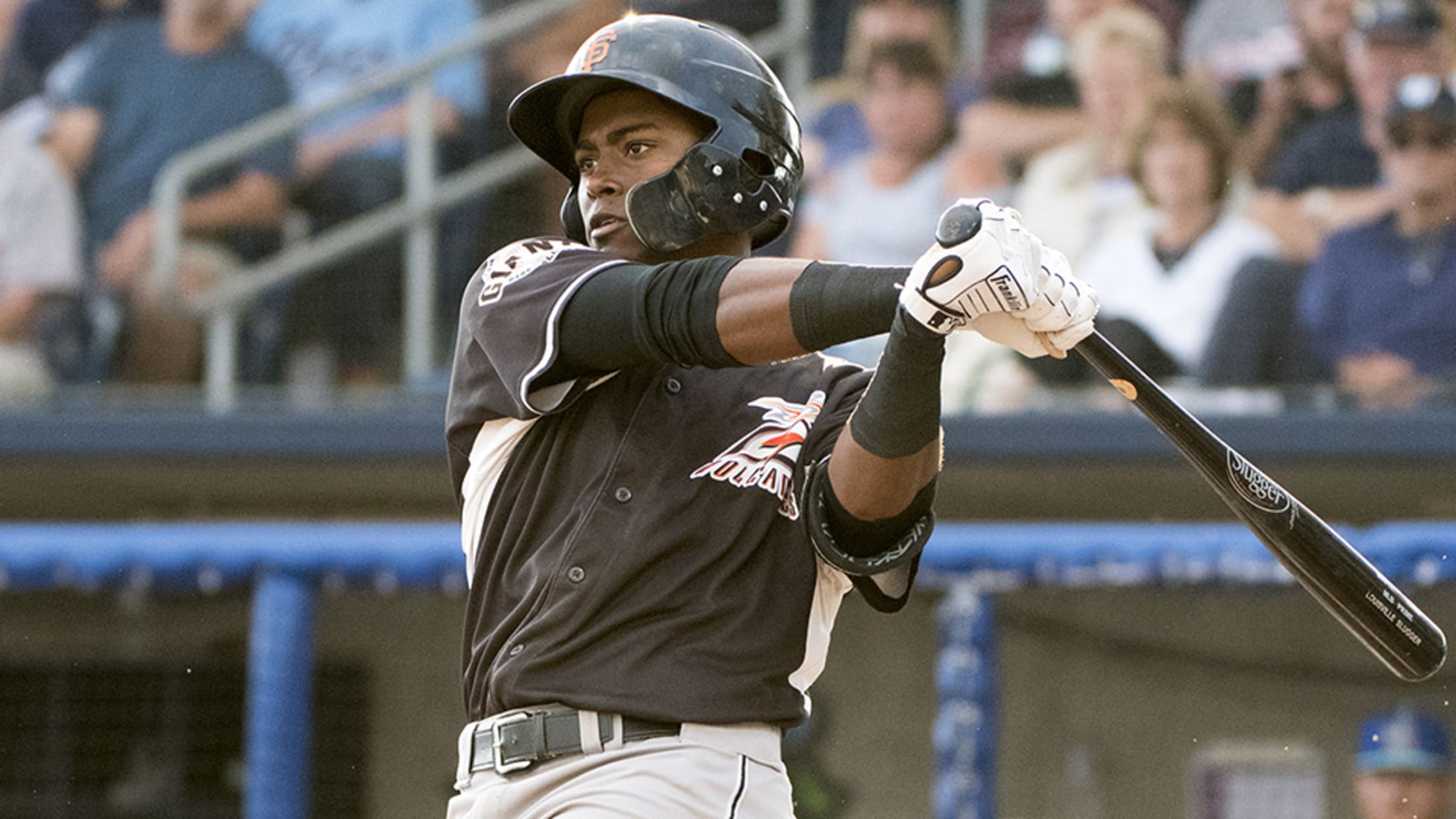 Northwest League All-Star Franklin Labour may have been promoted, but Class A Short Season Salem-Keizer hasn't had a problem finding his replacement in the lineup, with Alexander Canario stepping up in a big way Saturday night. The Giants' No. 7 prospect went 4-for-5 with a homer, two doubles and three RBIs
July 31: Volcanoes win series over Tri-City 10-0
In the bottom of the first inning, Tyler Fitzgerald hits a single into the hole in left field that scores Alex Canario and makes it 1-0
July 30th: Aldrete's bases-clearing triple caps comeback over Tri-City 5-3
In the bottom of the fifth inning, after Tri-City made it a 3-0 game, Alex Canario hits a single into left field, scoring Carter Aldrete and cutting the lead to 3-1. In the bottom of the sixth, Yorlis Rodriguez is walked with the bases loaded, scoring Tyler Fitzgerald and makes the score 3-2 Dust Devils. In the bottom
July 28th: Adkins, Aldrete hit homers, beat Eugene 8-1
In the bottom of the second inning, Kwanston Adkins hits a bloop single to left field, scoring Ricardo Genoves and Carter Aldrete to make it 2-0 Volcanoes.
July 18th: Volcanoes walk off against Boise
The Salem-Keizer Volcanoes have won their fourth straight game and third straight against the Boise Hawks after they faced many deficits against the Hawks but pull away in the bottom of the ninth on a single from Yorlis Rodriguez to move one step closer in the hunt for the NWL
July 8th: Canario shines in Volcanoes win
The Salem-Keizer Volcanoes get one game closer to clinching the Northwest League first-half division title as they beat the Eugene Emeralds 9-7 for their 6th straight road win and 8 of the last 9 overall games this season, led by center fielder Alex Canario, who hot his first home run
July 7th: 5-run 8th fuels win over Eugene
The comeback kids are alive and well as the Volcanoes come back from a 6-3 deficit in the top of the eighth inning by scoring 5 runs to win the game 8-6 over the Eugene Emeralds at PK Park in Eugene. Tyler Flores went 3-4 with a homer, 2 runs
Prospect Roundup: Games of July 25
Rangers' Crouse fans 12; Giants' Canario tees off twice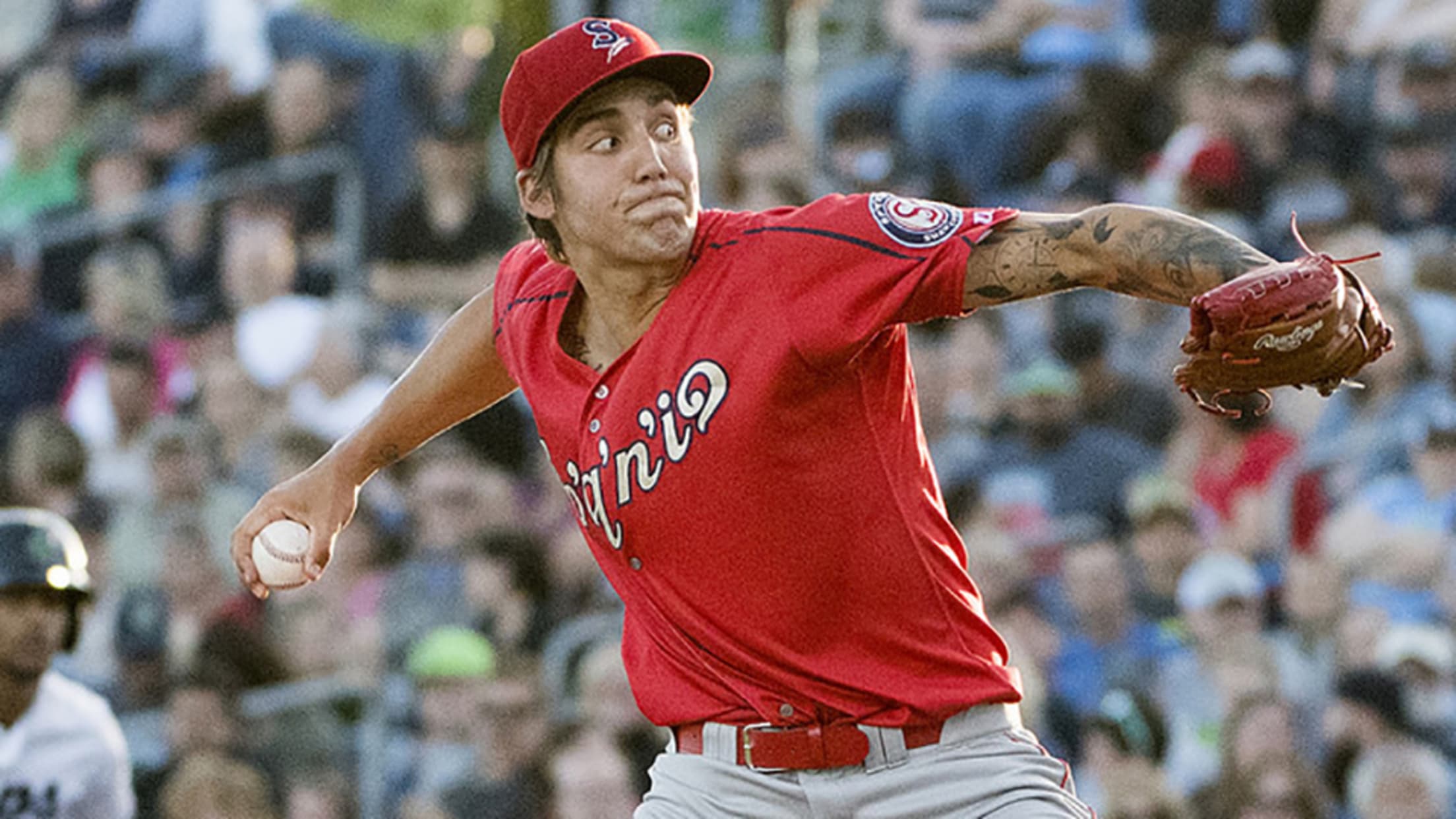 Theme of the dayLong and strong outings: Wednesday was a day for pitching across the Minor League landscape. No. 40 overall prospectDylan Cease was the most dominant of the bunch, retiring the first 20 batters he faced before finishing with 12 strikeouts in a gem for Double-A Birmingham. Padres No.