Alcantara's Home Run Gives Great Lakes Walkoff Win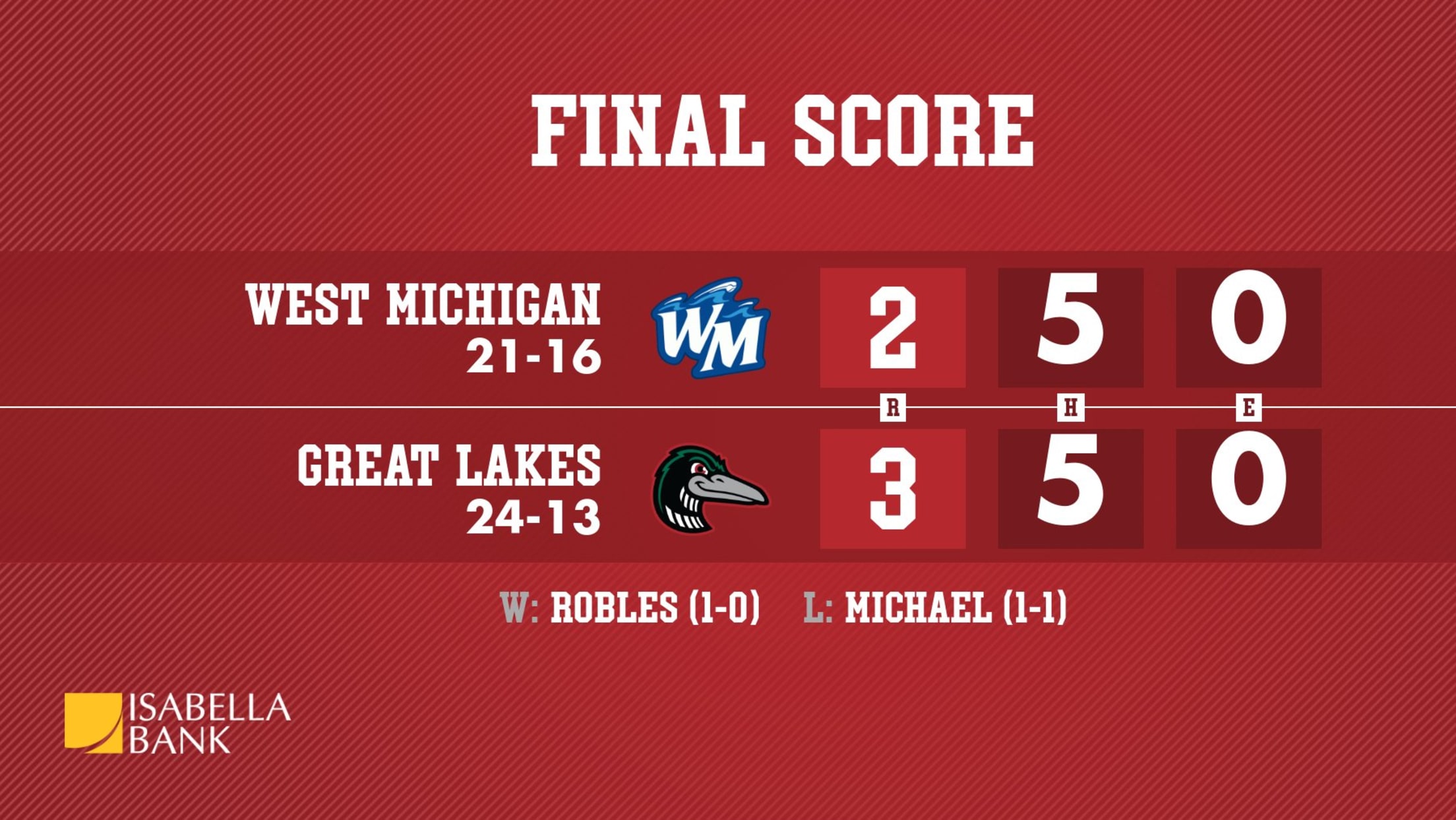 Midland, Mich. – The Great Lakes Loons (24-13) trailed the West Michigan Whitecaps (21-16), 2-0 entering the bottom of the ninth. After two walks, Ismael Alcantara stepped up as the potential winning run and belted a 1-2 pitch over the right field wall to win the game 3-2 on a
Great Lakes Gainsays Late Lake County Surge, Win 6-5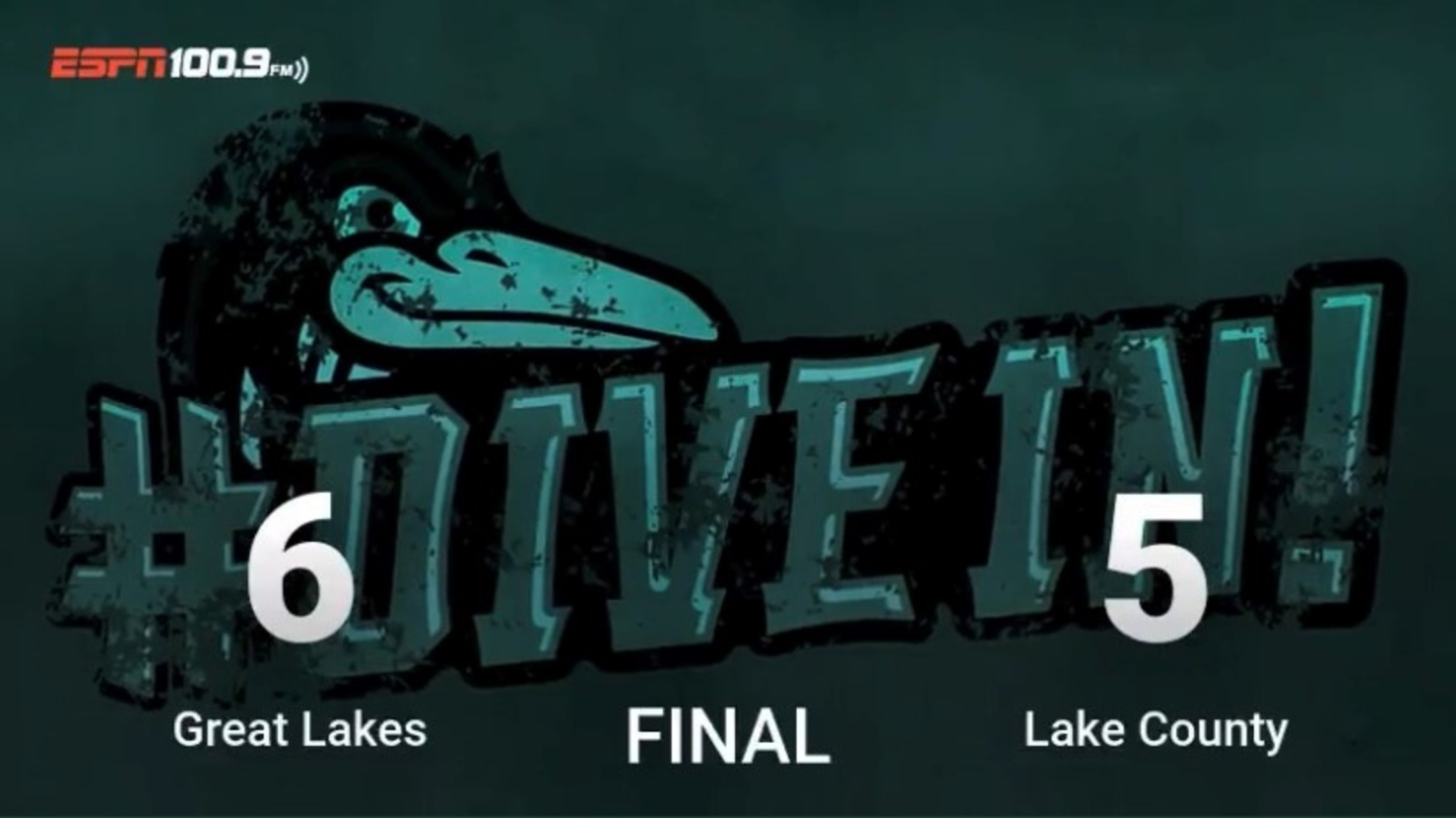 Eastlake, Ohio. – The Great Lakes Loons (21-11) held on for their fourth victory in the first five against the Lake County Captains (16-15) a 6-5 victory on a 72-degree cloudy Saturday night at Classic Park. Aldry Acosta collected the final sixouts. Inheriting bases loaded and no outs in the
Loons Offense Posts Season-High 14 hits in 9-6 Victory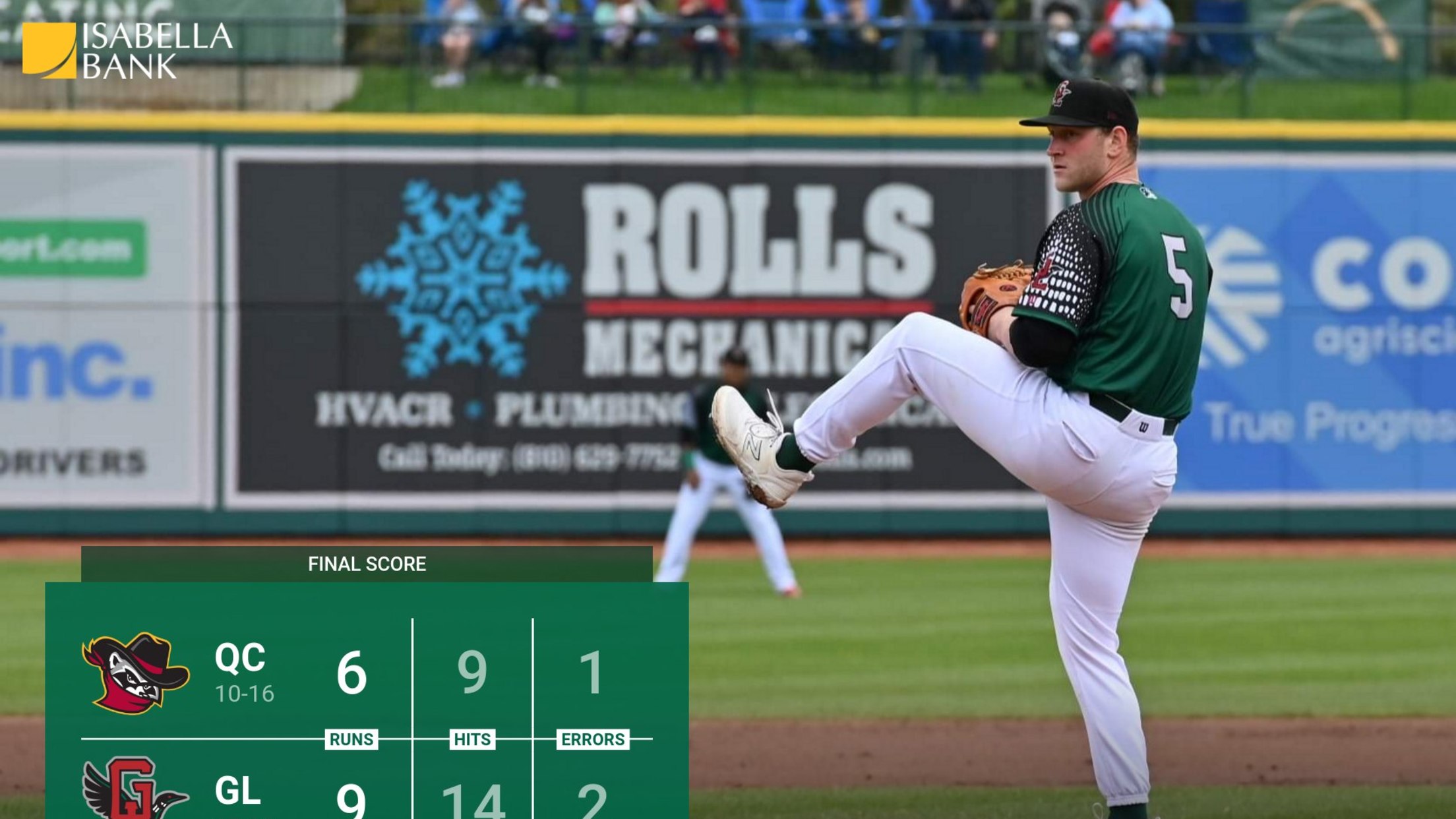 MIDLAND, Mich. – The Great Lakes Loons (17-10) supplied a 14-hit performance out lasting the Quad Cities River Bandits (10-16), 9-6 on a 55-degree cloudy Sunday at Dow Diamond. Great Lakes has sole possession of first in the Midwest League East Division and have won 10 of their last 12
Loons Walkoff River Bandits, Win 7-6 in 10 innings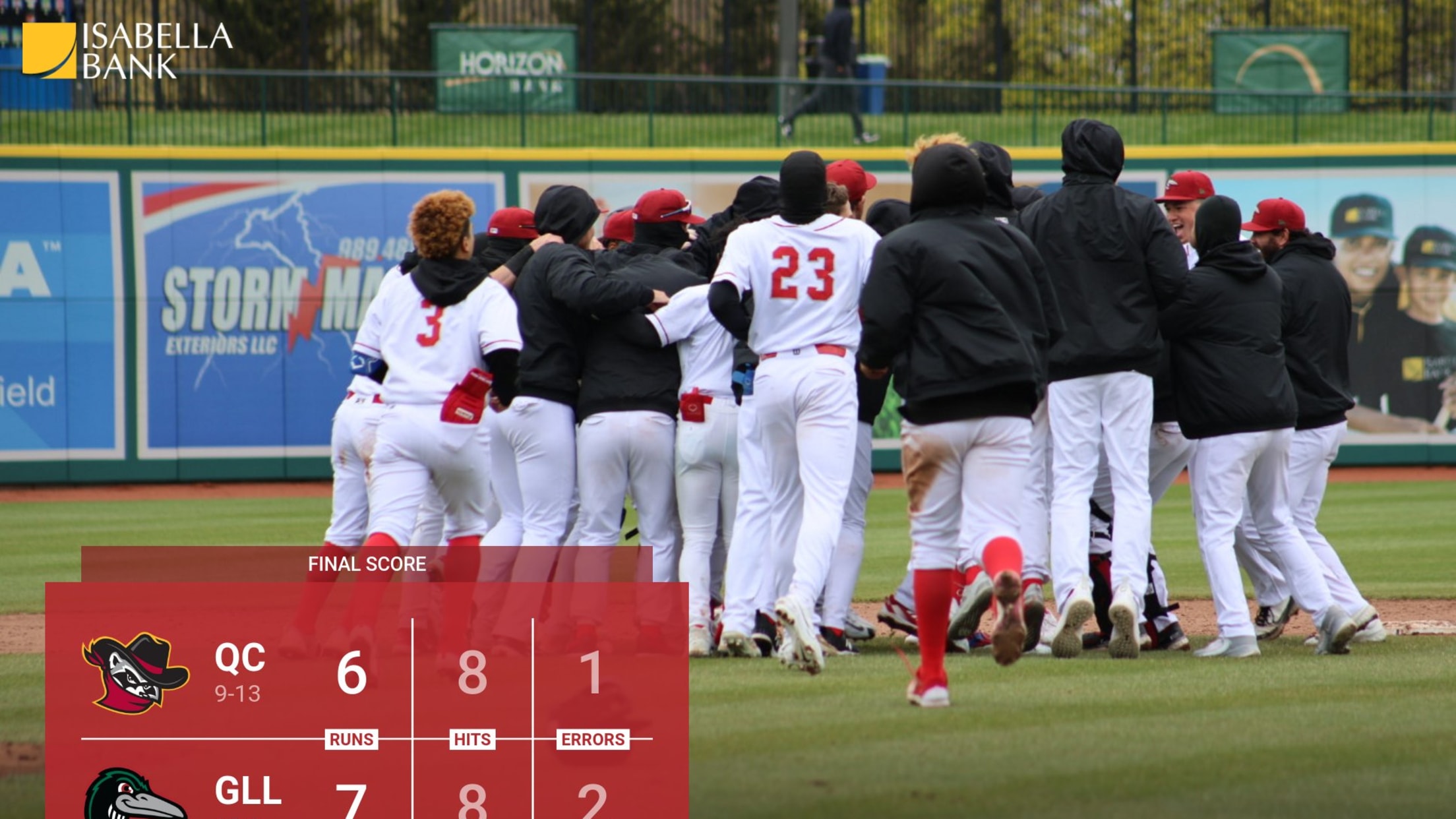 MIDLAND, Mich. – A back-and-forth game that featured five lead changes was decided in the bottom of the tenth. A Yunior Garcia single gavethe Great Lakes Loons (13-9) a 7-6 win over the Quad Cities River Bandits (9-12) on an overcast Tuesday morning at Dow Diamond. The contest was the
Rushing and Diaz Homer, Loons Thrash TinCaps 5-2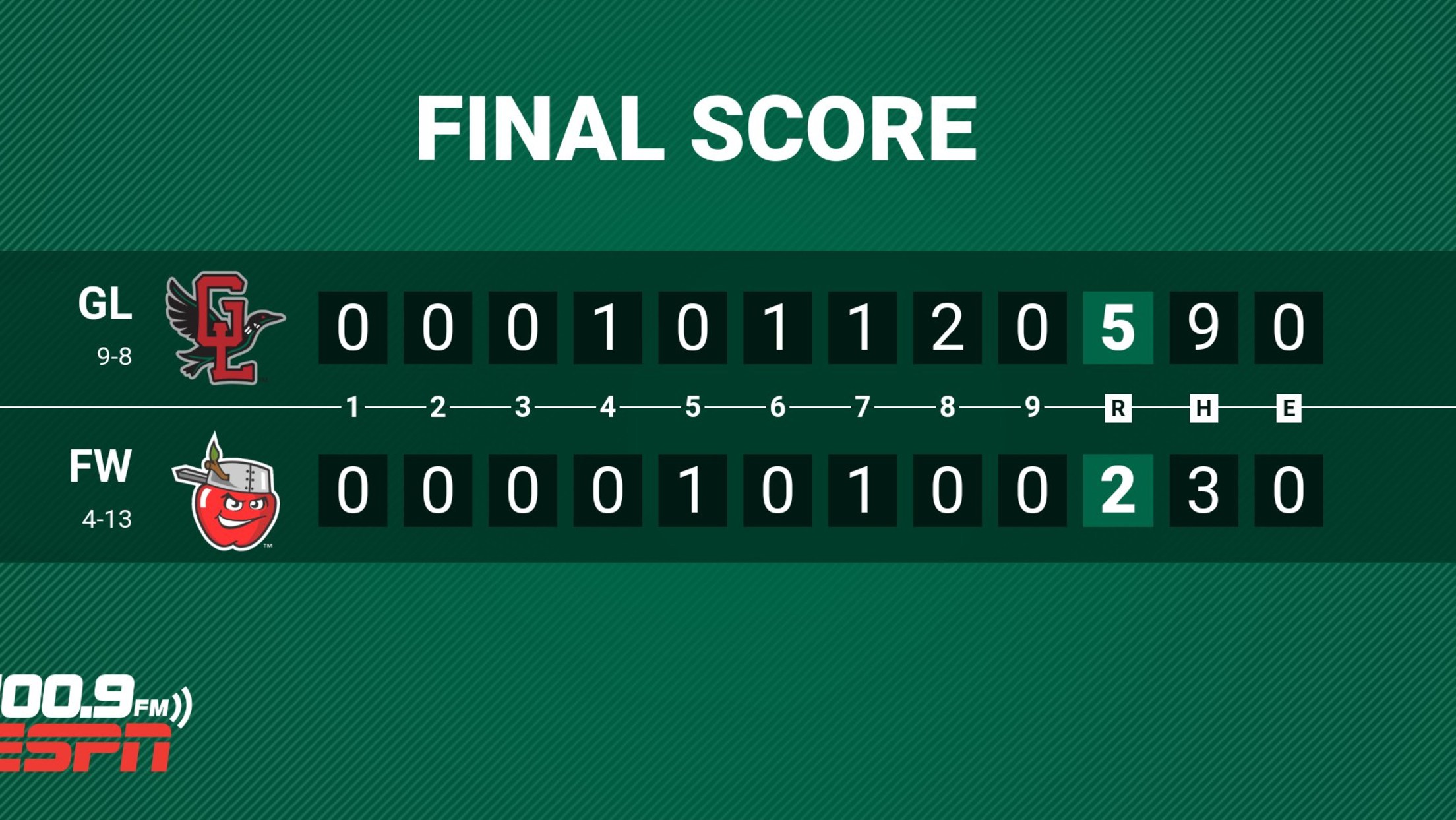 FORT WAYNE, Ind. – Two longballs and five relievers holding the Fort Wayne TinCaps (4-13) to one run abetted the Great Lakes Loons (9-8) to over .500, and their third straight win a 5-2 final on a 55-degree partly cloudy night at Parkview Field. Dalton Rushing, the reigning Midwest League
Fernandez's Three RBI, Lifts Loons to .500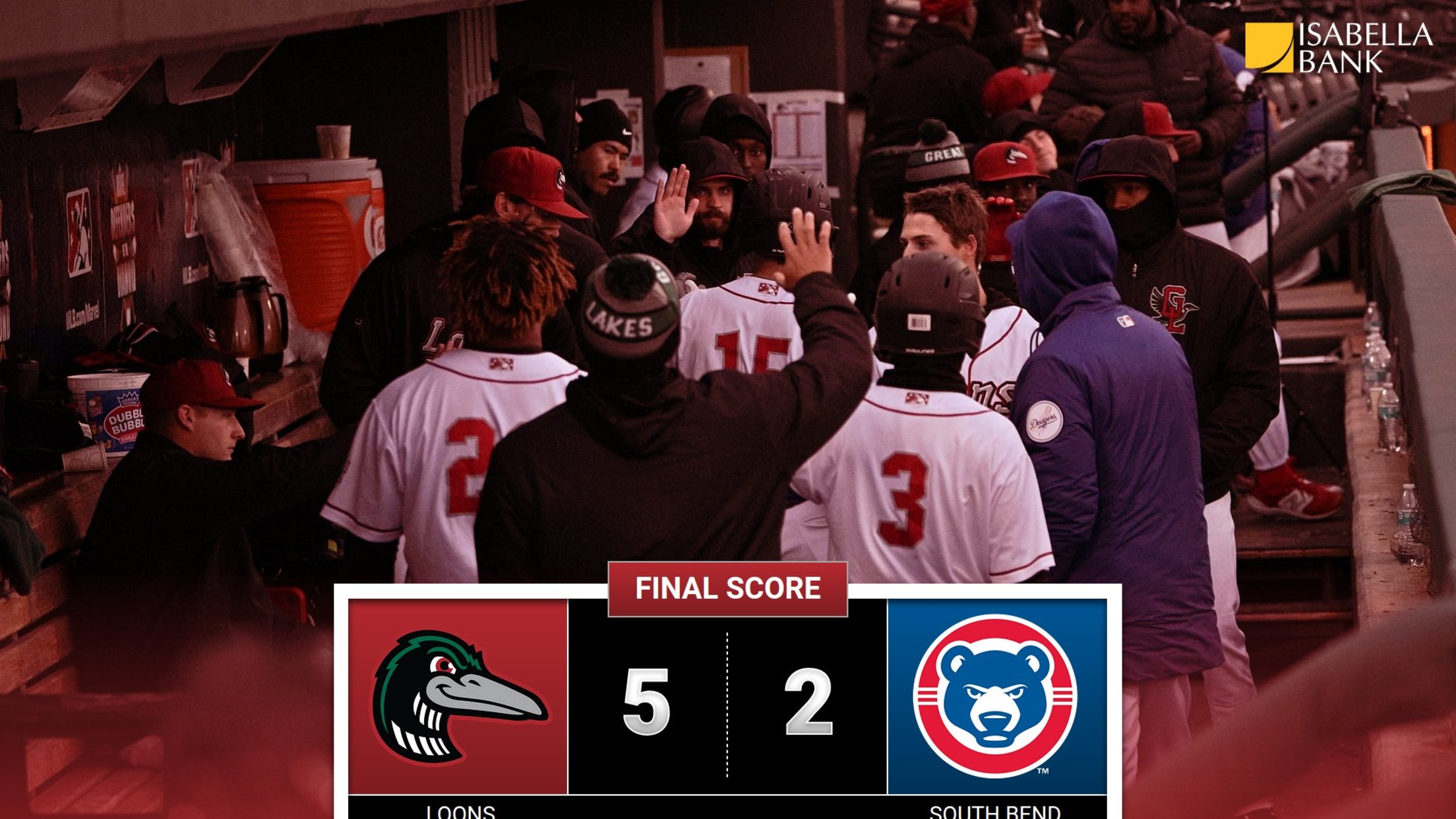 MIDLAND, Mich. – The Great Lakes Loons (6-6) are back at .500 after gashing the South Bend Cubs (7-5) with 11 hits and winning 5-2 on a 58-degree partly cloudy night at Dow Diamond. Ben Casparius started for the Loons and for the second time in three starts finished five
Great Lakes Throws One-Hitter, Downs Dayton 1-0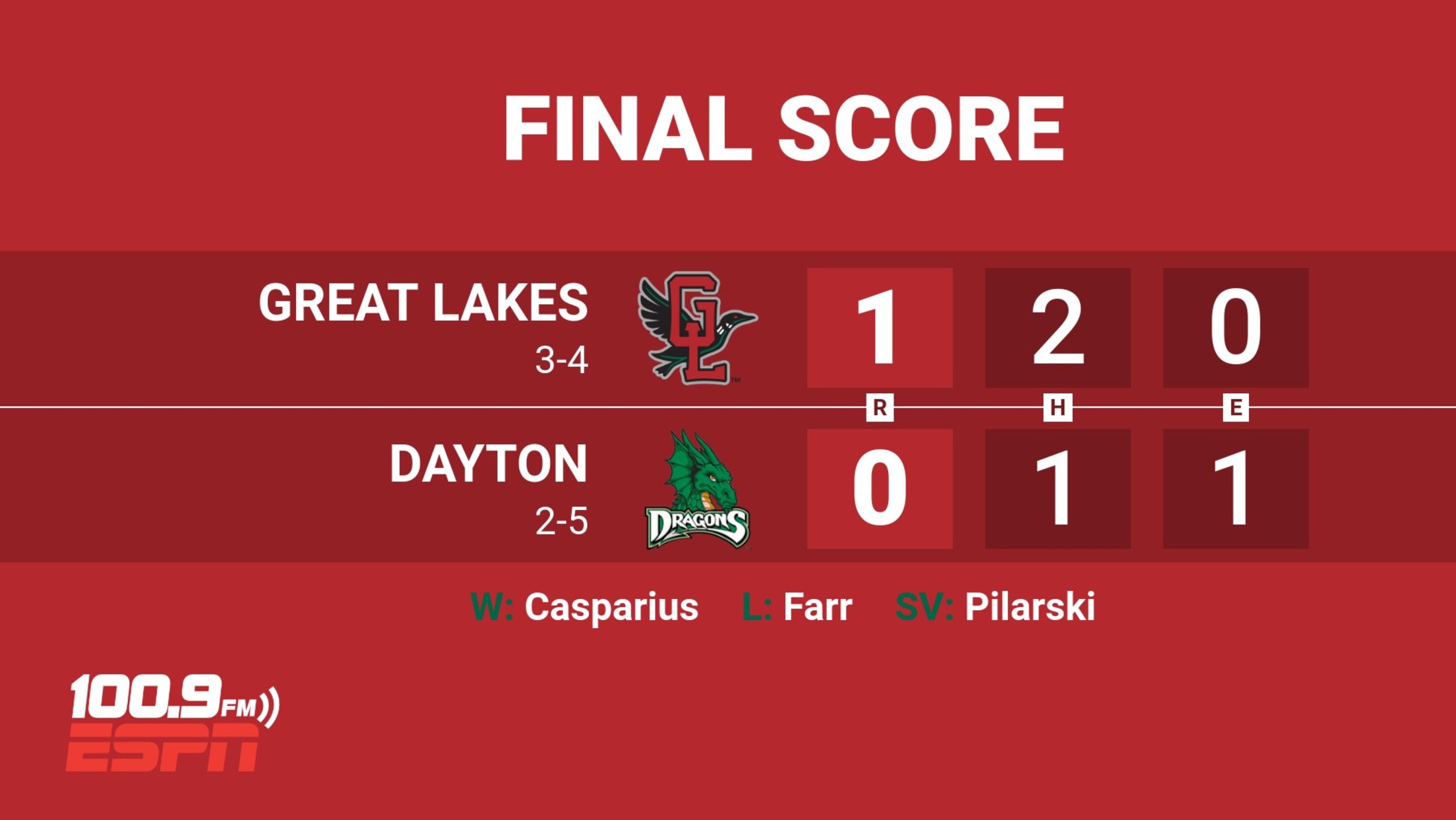 First Loons combined one-hitter since June 15, 2022 DAYTON, Ohio. – Four Great Lakes Loons (3-4) pitchers, Ben Casparius, Braydon Fisher, Antonio Knowles, and Jake Pilarski permitted just one hit to the Dayton Dragons (2-5), and were the victors 1-0 on a 72-degree partly cloudy night at Day Air Ballpark.
Dodgers Name Loons Roster for 2023
Loons begin season Friday at Dow Diamond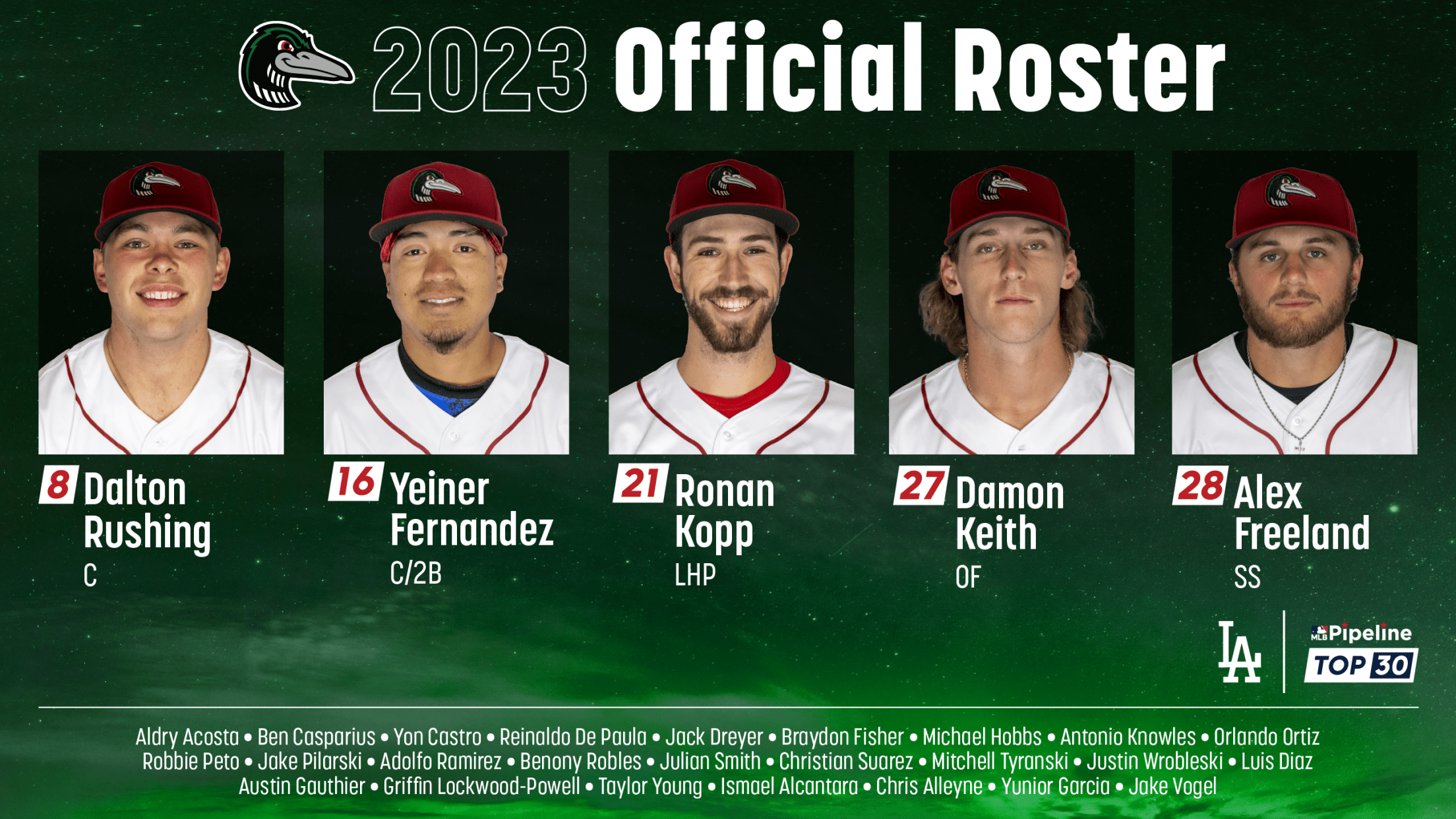 MIDLAND, Mich. – In conjunction with the Los Angeles Dodgers, the Great Lakes Loons are pleased to announce the team's preliminary roster for the 2023 season. The Opening Day roster will be finalized prior to Friday's home opener, when the Loons host the Lansing Lugnuts (High-A Affiliate Oakland Athletics) at
Loons Pitchers Outduel Lake County for Shutout Victory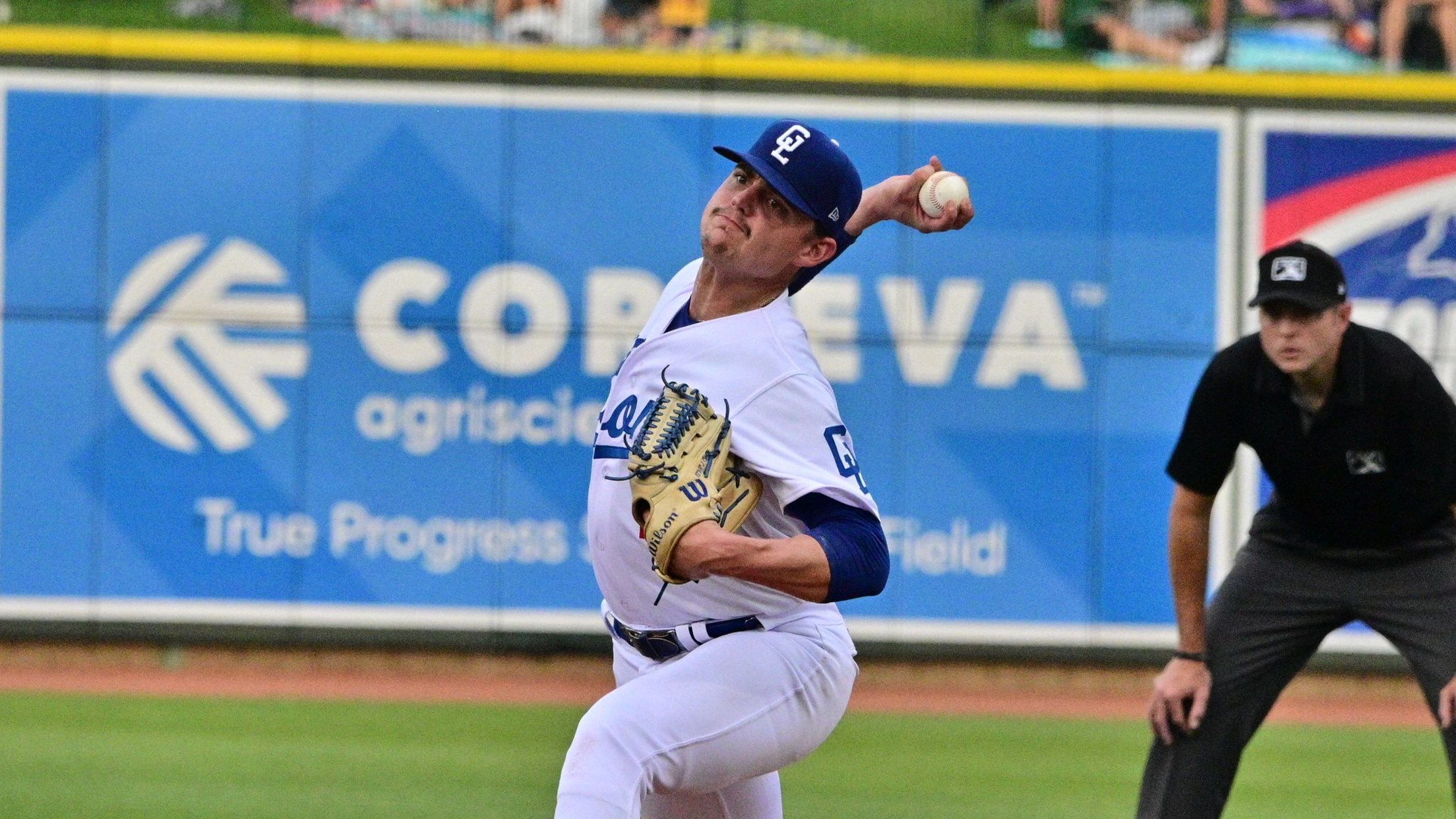 MIDLAND, Mich. – The Great Lakes Loons had lost three straight games to the Lake County Captains and were looking for a spark to break them out of that funk. A shutout with just four hits allowed and 12 strikeouts by the Loons' pitching staff? That'll do the trick. Great
Four-Run Fifth Propels Lansing over Great Lakes
Loons led in fourth inning before Lansing four-run frame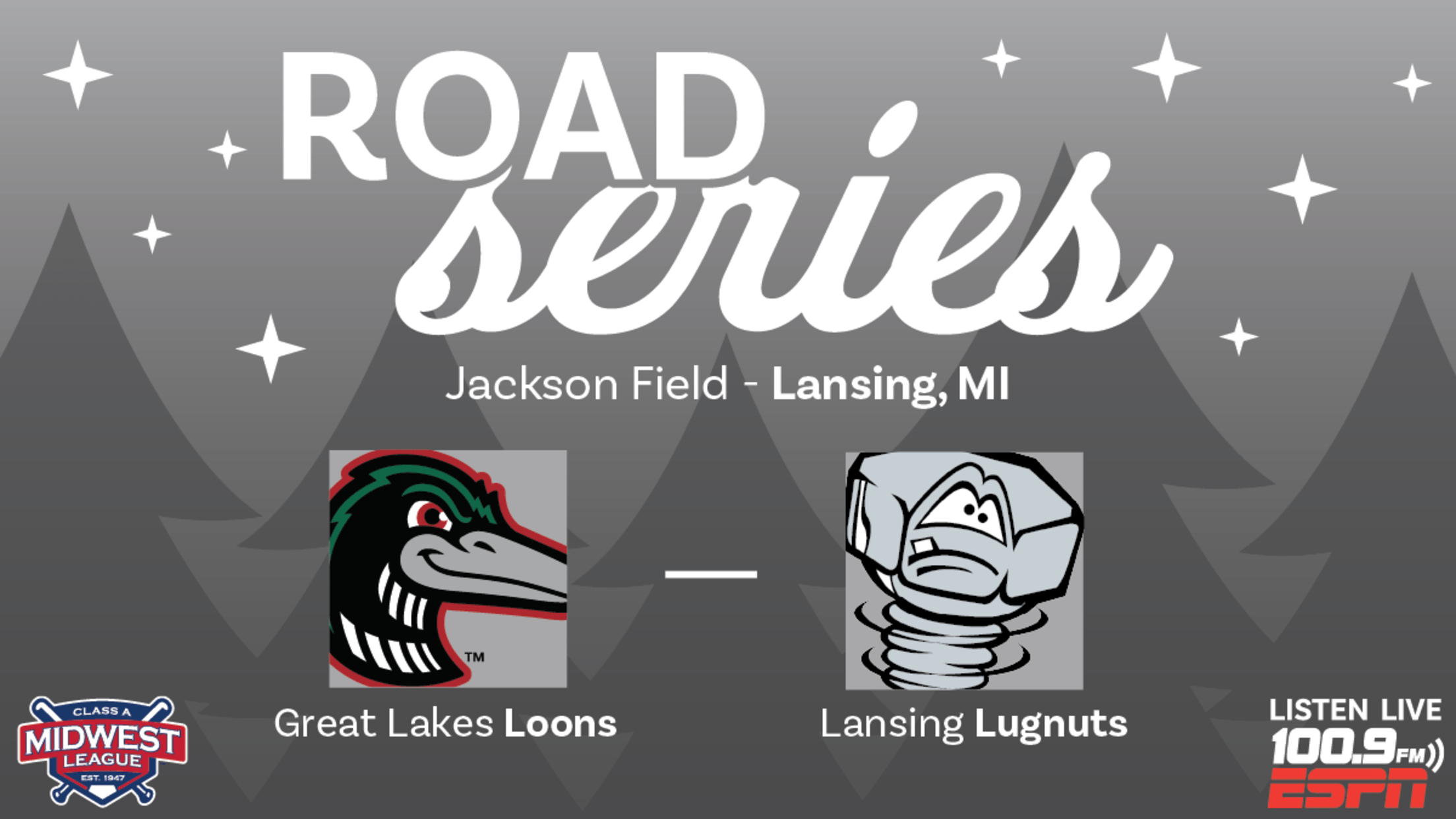 The Great Lakes Loons put up the first multi-run inning of their series with the Lansing Lugnuts, scoring two runs in the fourth inning Wednesday night at Jackson Field in Lansing, Mich. Lansing doubled that in the next frame. The Lugnuts used a four-run fifth inning to power their way
Pitchers' Duel Ends with Loons' Walk-Off Single in 10th Inning
Great Lakes wins fifth straight game, third shutout in last four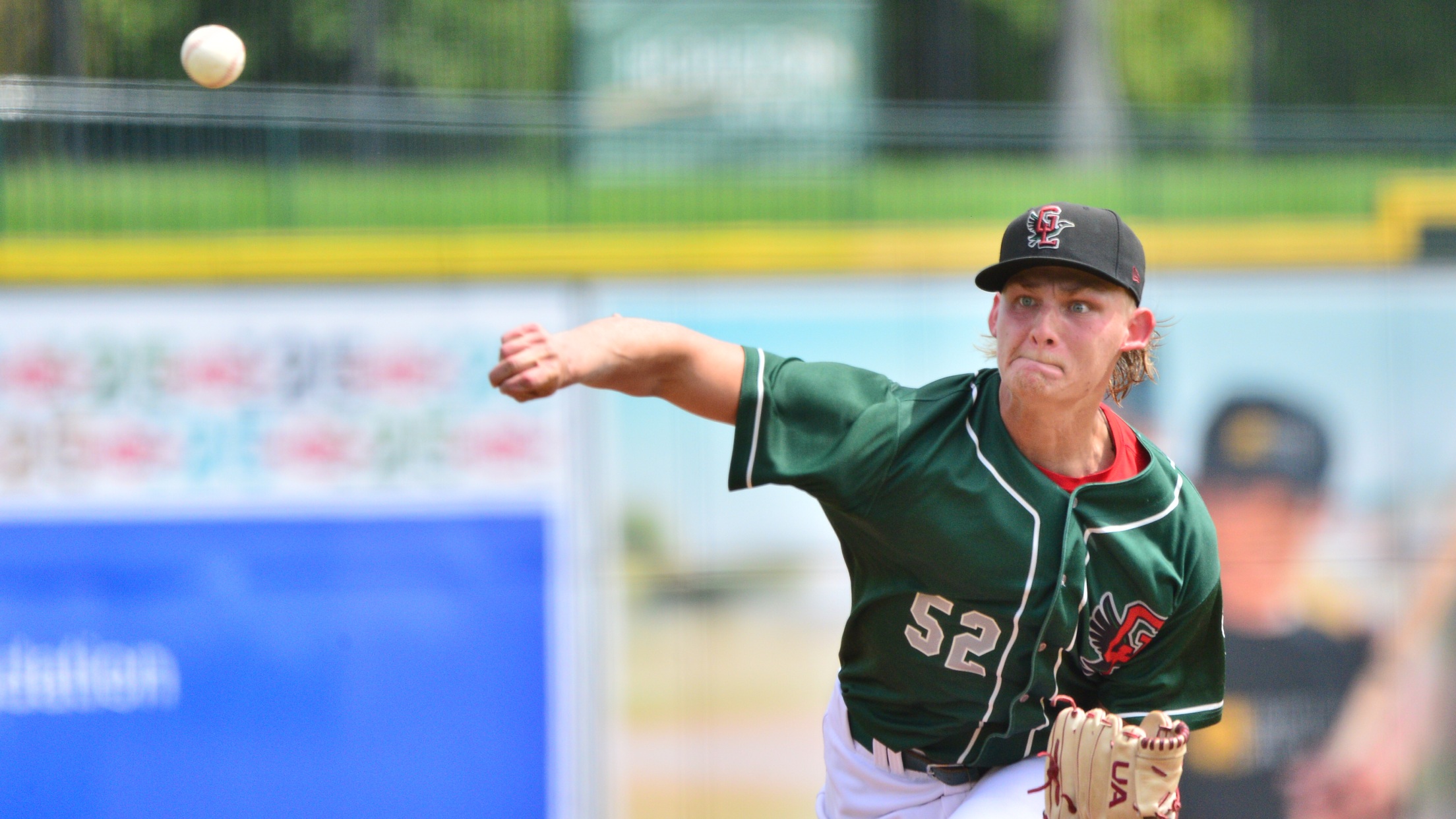 MIDLAND, Mich. – Great Lakes Loons righty Emmet Sheehan faced off against Peoria Chiefs righty Inohan Paniagua on Tuesday at Dow Diamond, and each pitcher allowed one run before the Chiefs won, 7-1. On Sunday, they faced off again, and both improved on their performance from earlier in the week.
Back-to-Back Blasts Bolster Loons in Series Win
Great Lakes holds Lansing to just one run, five hits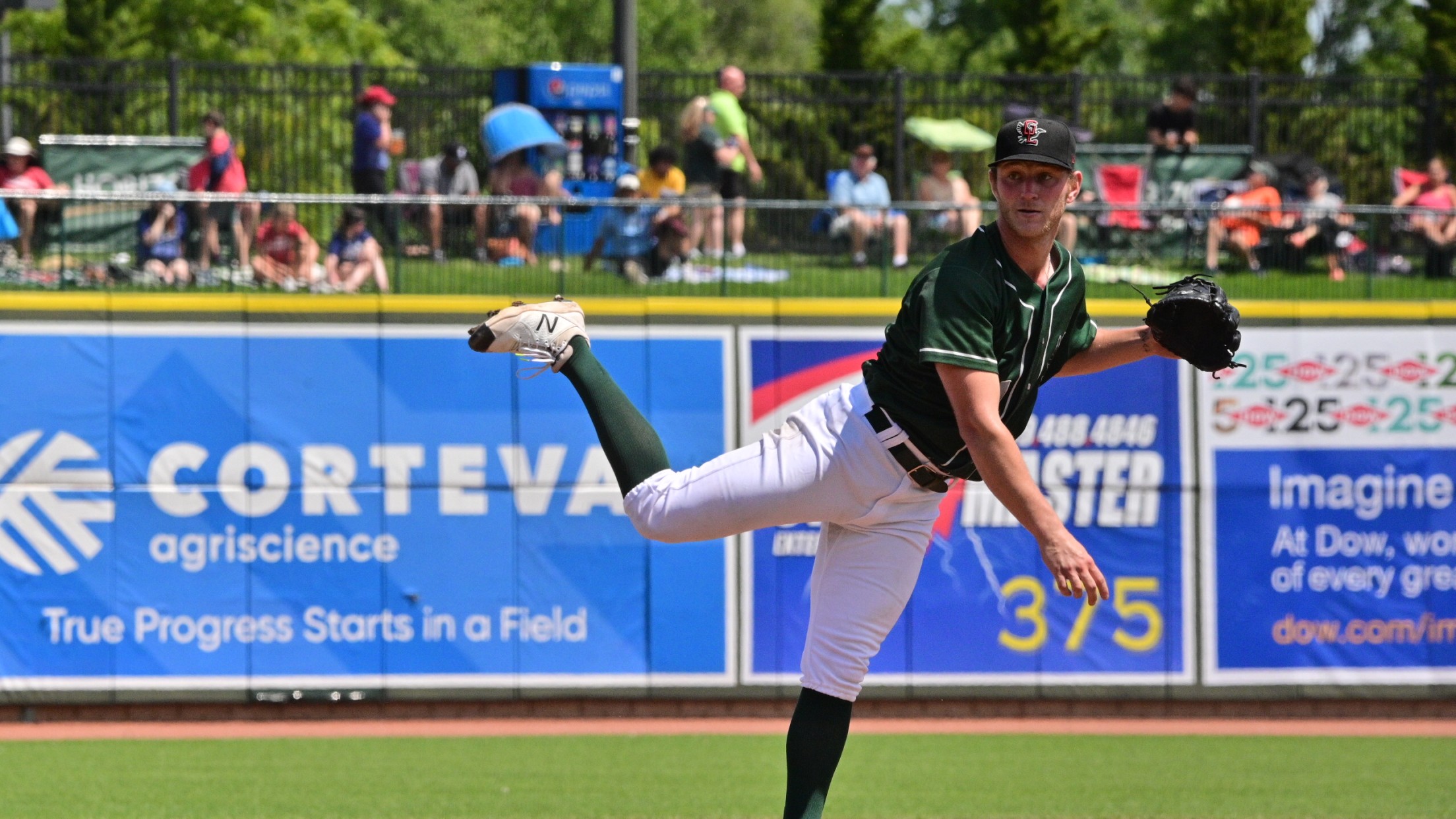 MIDLAND, Mich. – In the first 93 games of the Midwest League season, the Great Lakes Loons did not have back-to-back homers. In their last three games, they've accomplished that feat twice. Aldrich De Jongh and Luis Yanel Diaz left the yard in back-to-back at-bats in the fourth inning Sunday
Loons Come Back in Second Straight to Win in Extras
Great Lakes scores in both tenth and eleventh; Leave fourteen runners on base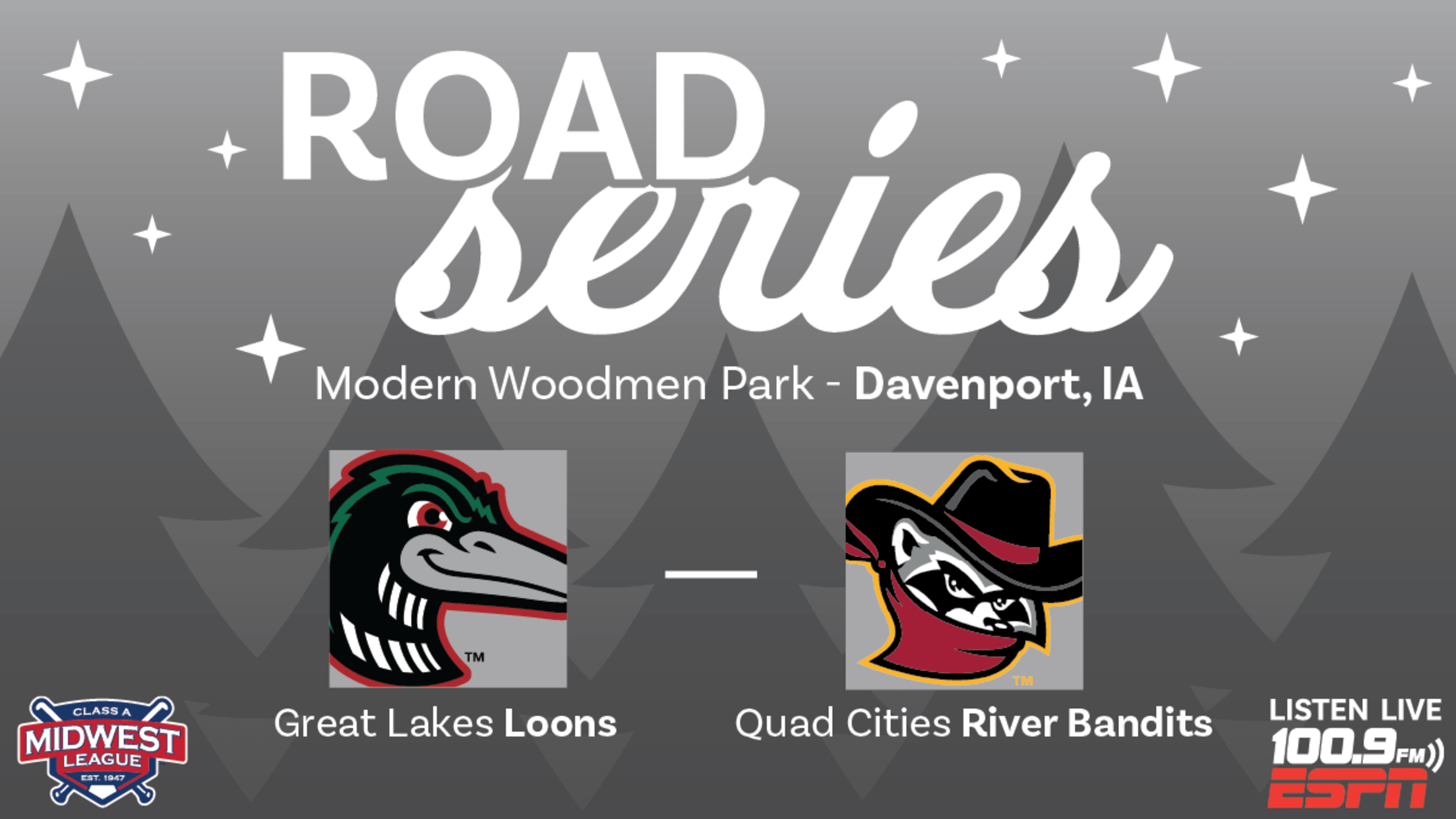 The Great Lakes Loons found themselves behind for the second straight game against the Quad Cities River Bandits Wednesday night. After trailing 3-1, the Loons forced extra innings at Modern Woodmen Park. Great Lakes (51-32) left a season-high fourteen runners on base as they won 5-4 in eleven innings. Quad
Loons Score Thirteen Unanswered to Upset Quad Cities
Great Lakes score nine in the fifth; Ramos hits two home-runs in the inning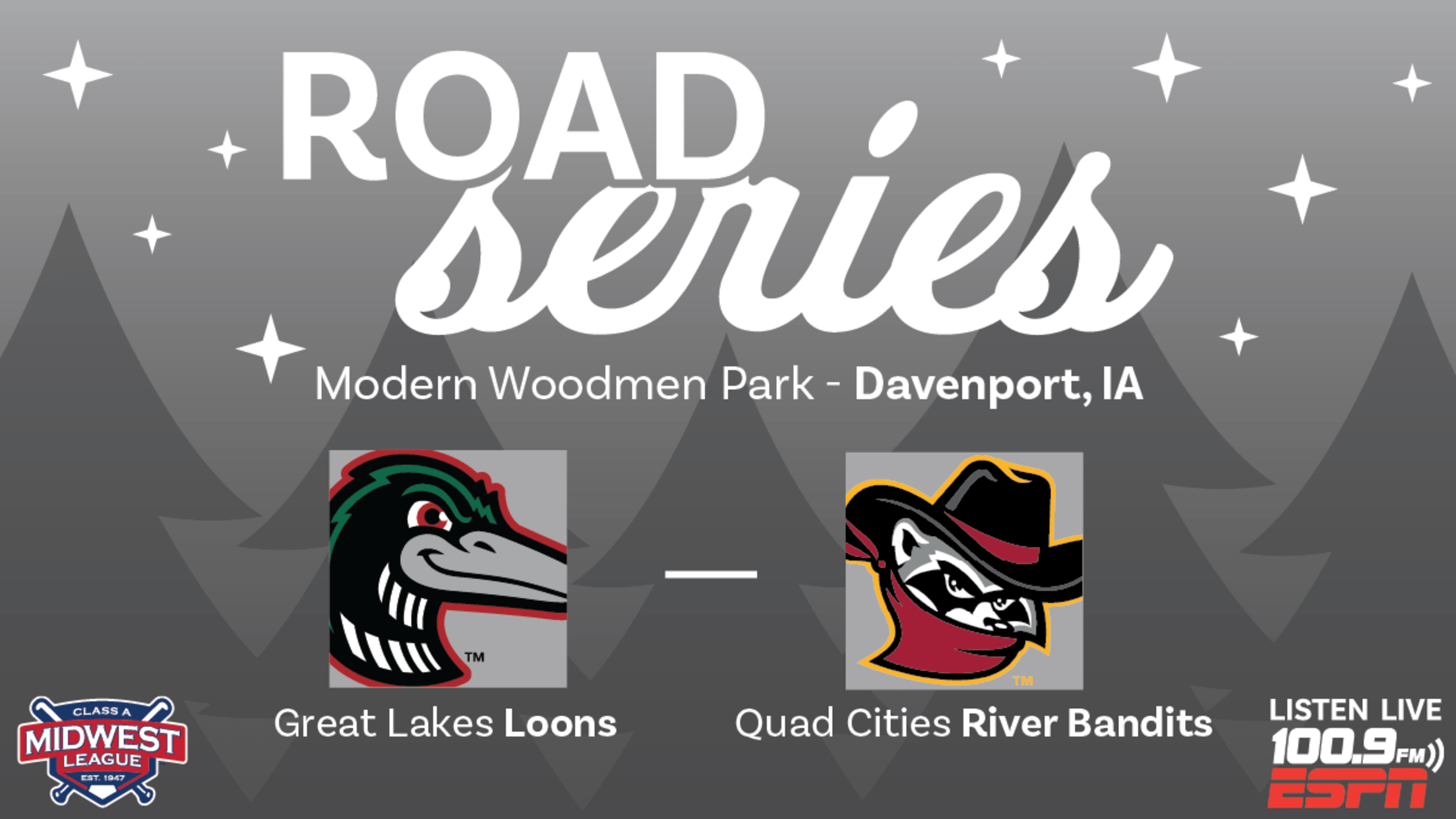 The Great Lakes Loons started the second series of their longest road trip in Davenport, Iowa Tuesday night. It marks their first visit to the Quad Cities River Bandits since 2017. The Loons were coming off their first series loss since the month of May. Quad Cities (31-51) scored six
Hit Parade Leads Loons over Lugnuts
Great Lakes tallies 13 hits in contest, registers at least one in eight of nine innings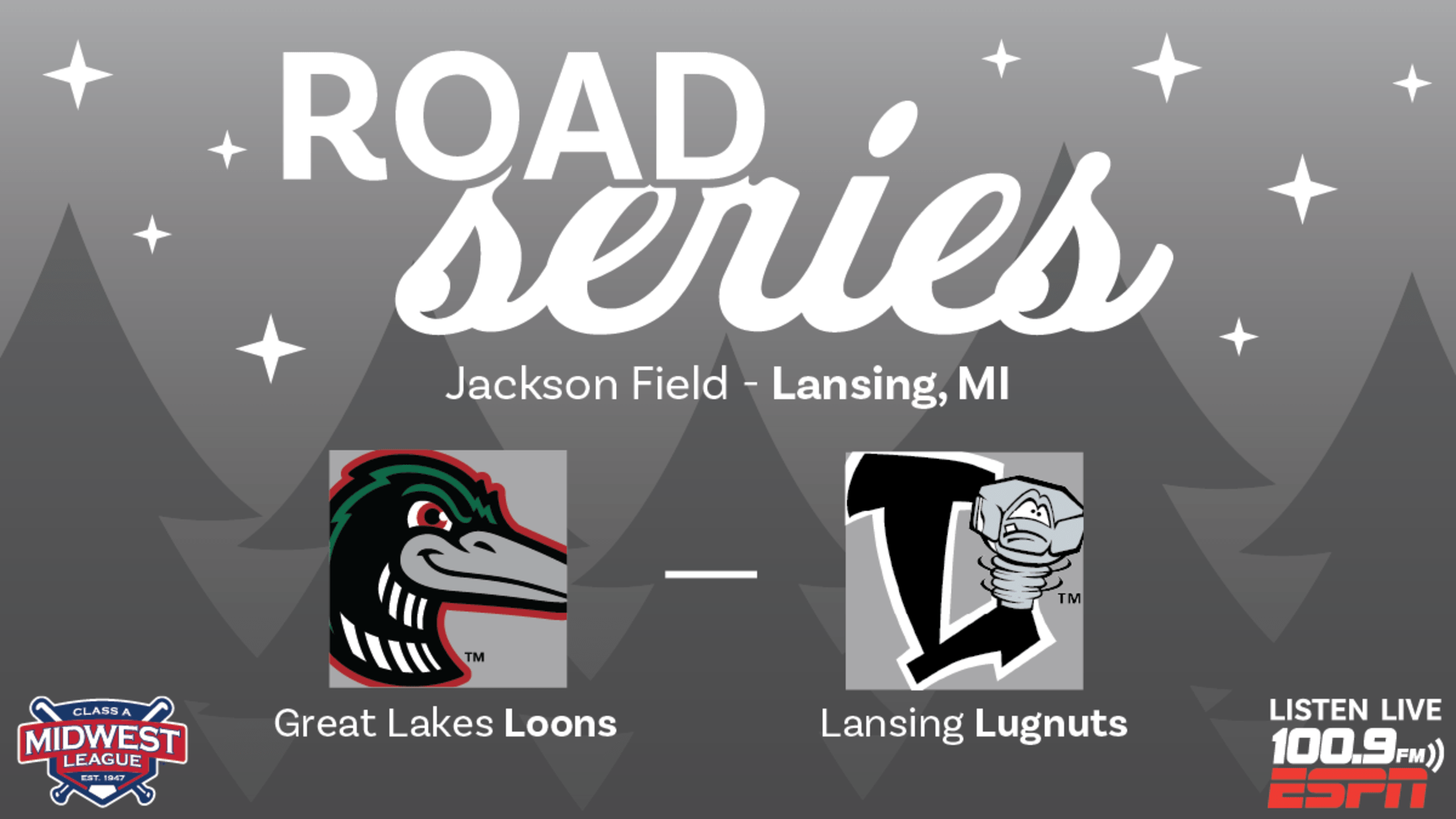 Putting all of your starting nine on base over the course of the game? That's a good sign. Registering a base hit in eight of nine innings? Also a good sign. Those signs pointed to a Great Lakes Loons victory, 5-1, over the Lansing Lugnuts at Jackson Field in Lansing,
Back and Forth Battle Bends Dayton's Way
Dragons come back from 6-2 first inning deficit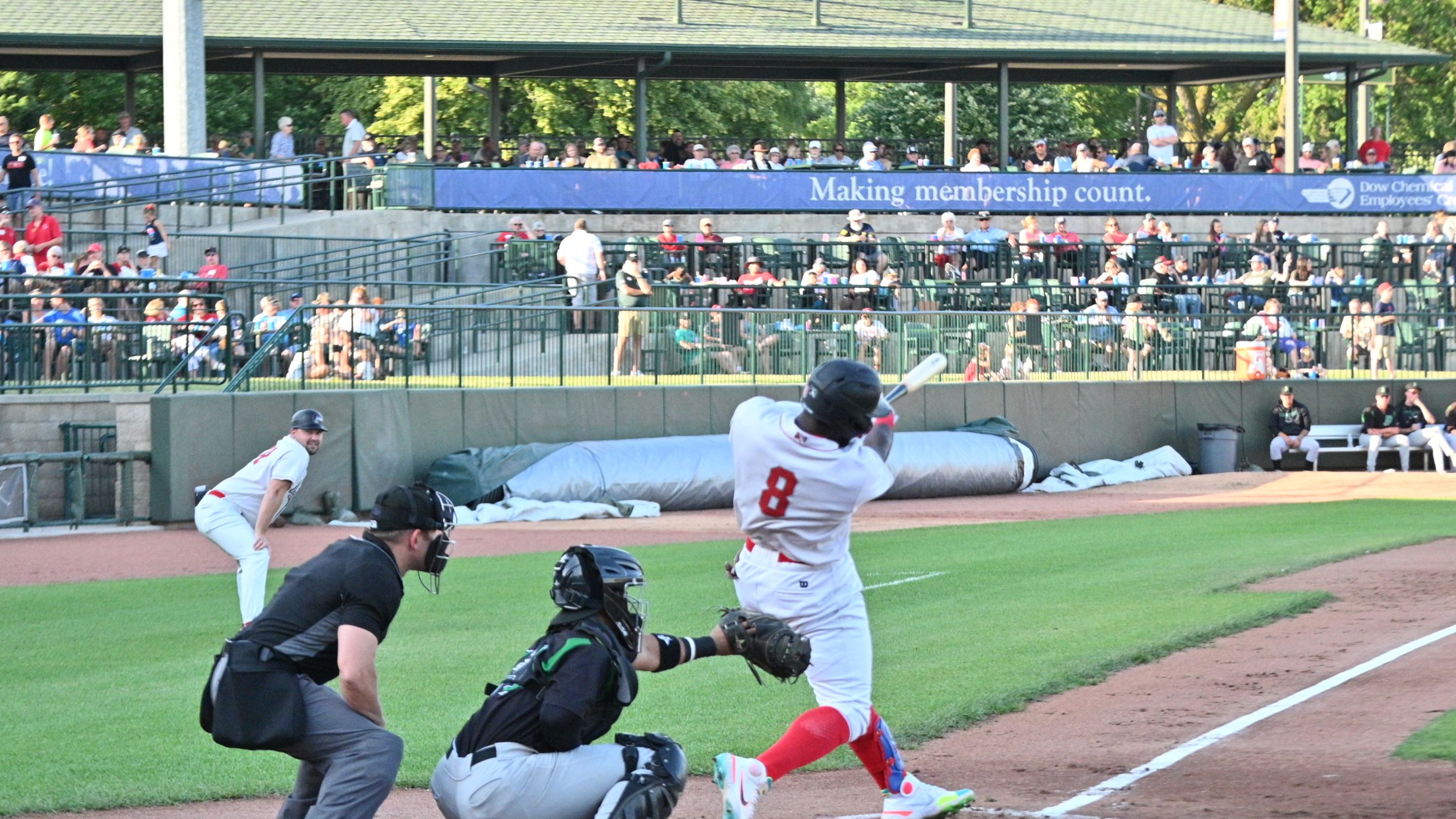 MIDLAND, Mich. – After falling behind 2-0 in the first inning, the Great Lakes Loons surged to a 6-2 lead Thursday night at Dow Diamond. But the Dayton Dragons would not go away. They scored a pair in the third and one in the fourth before dropping a five-spot in
Loons Win Wild Ten-Inning Contest in Fort Wayne
Loons blow five-run lead in final two regulation innings, only to score five in the 10th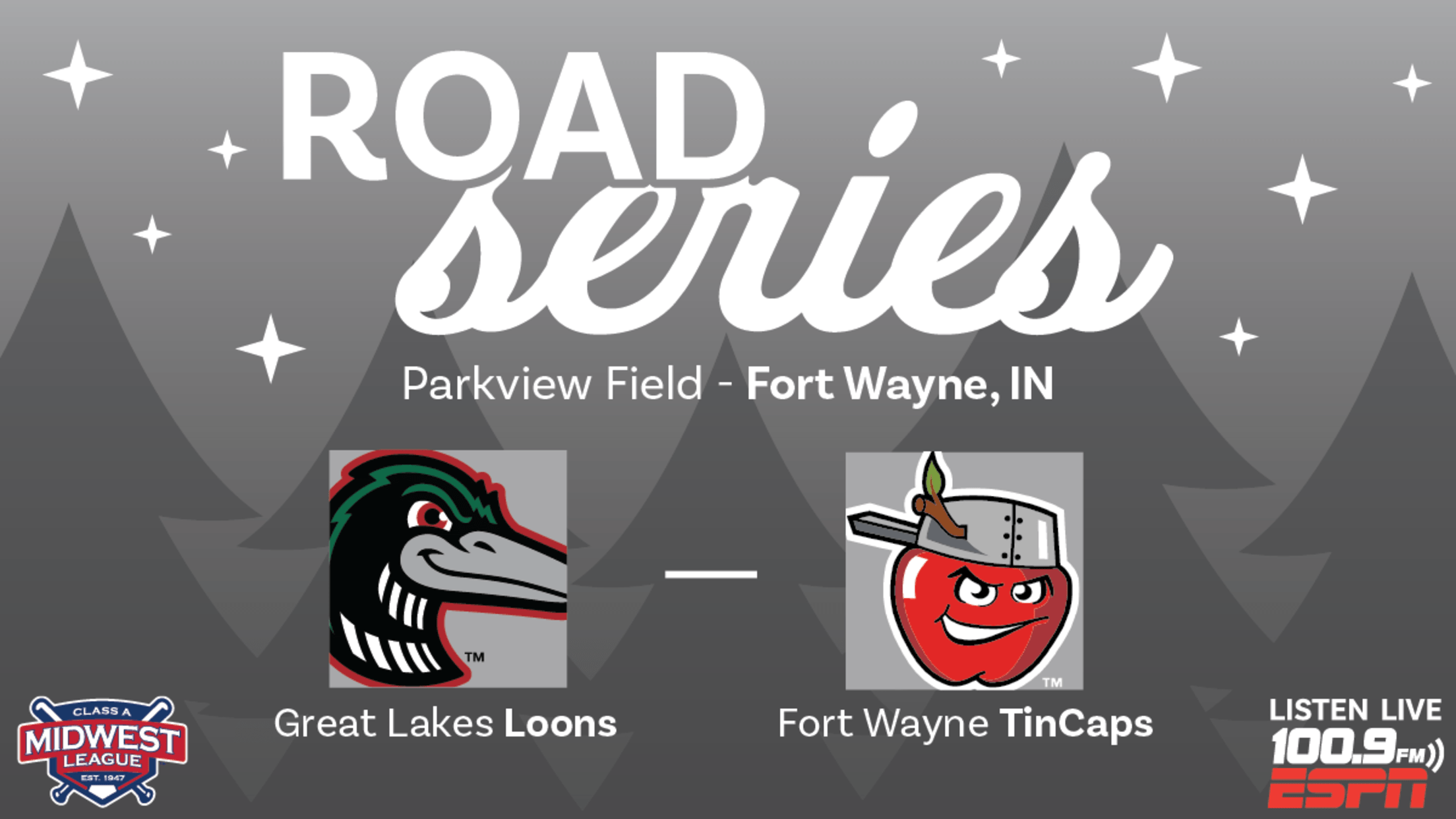 Friday night at Parkview Field in Fort Wayne, Ind., the Fort Wayne TinCaps scored five runs in the final two regulation frames to erase a 5-0 Great Lakes Loons lead and sent the game to extras. Not to be outdone, the Loons pushed five runs across in one inning –
DeLuca Double Delivers Fifth Straight Loons Win
Peto shines with 4+ innings of scoreless, one-hit baseball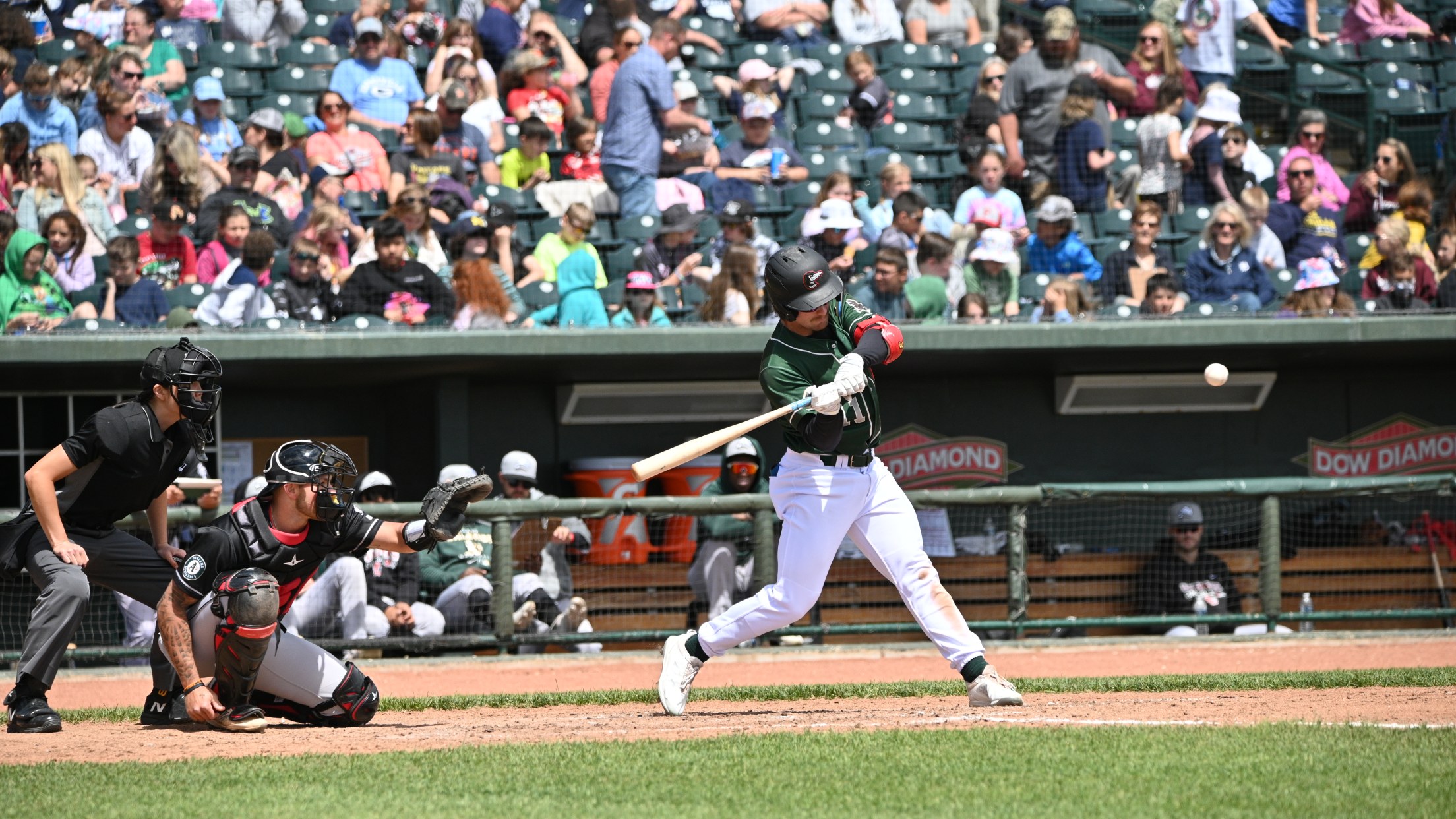 MIDLAND, Mich. – For the second straight game, the Great Lakes Loons surrendered a lead to the Wisconsin Timber Rattlers. Sunday afternoon at Dow Diamond, they got their second straight game-winning double. The hero this time was Jonny Deluca, who hit a two-run RBI two-bagger in the sixth inning to
Cartaya Hammers Two-Run Double to Give Chubb 100th Loons Win
Eighth-inning two-bagger part of 3-for-5 day for Cartaya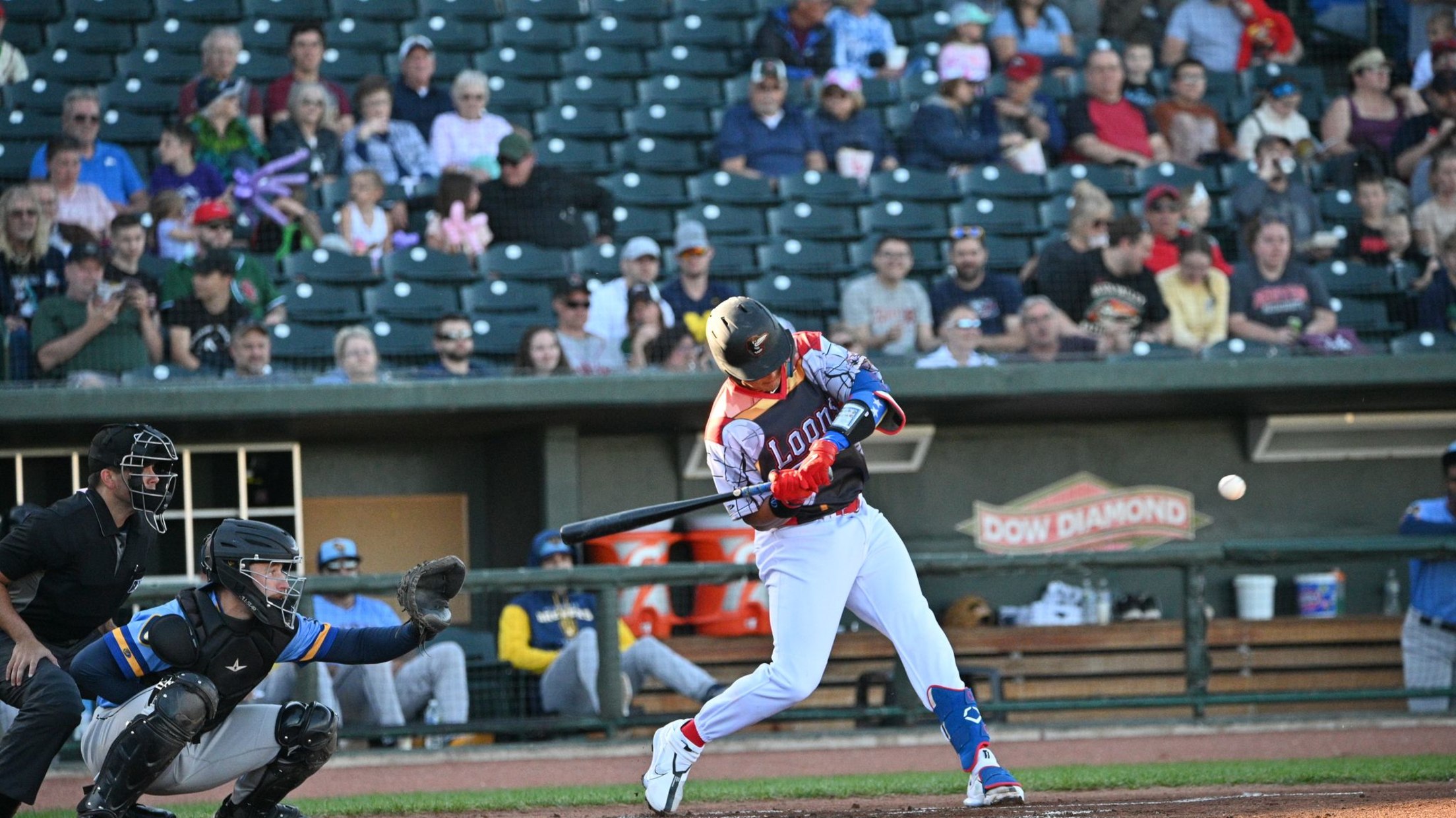 MIDLAND, Mich. – In a rollercoaster of a contest Saturday night at Dow Diamond, the Wisconsin Timber Rattlers tied the game at six in the top of the eighth inning, then got the first two outs in the bottom of the eighth. Ismael Alcantara walked, then Jorbit Vivas walked, and
Great Lakes and Dayton Rained Out Wednesday
Loons and Dragons set for doubleheader Thursday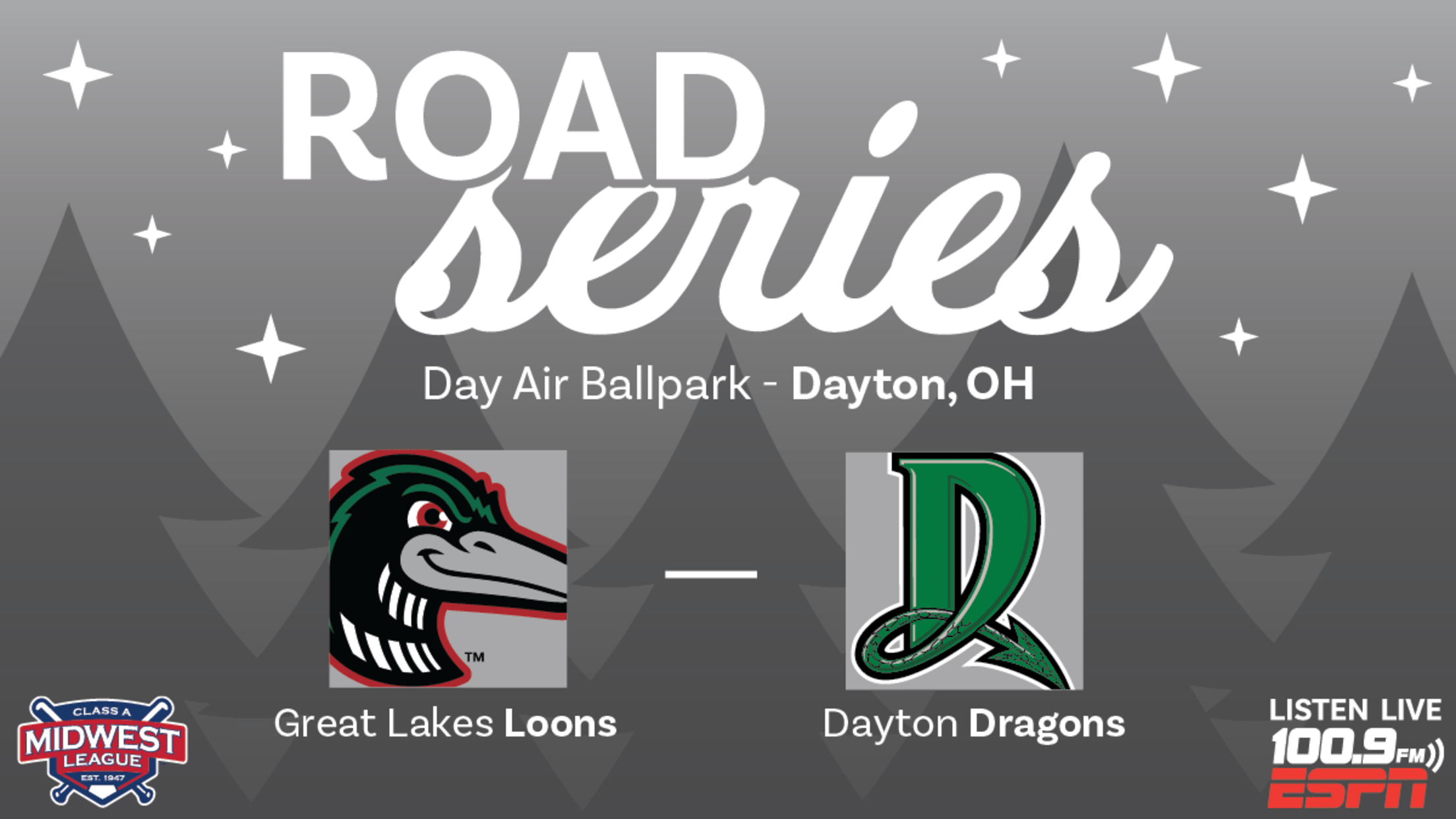 After a late comeback effort fell short Tuesday night, the Great Lakes Loons did not have a chance to keep momentum on their side in the second game of a six-game series. Wednesday's contest at Day Air Ballpark in Dayton, Ohio, originally scheduled for 7:05 p.m., has been postponed due
Seventh-Inning Explosion Puts Dayton Out of Reach in Series Opener
Loons tie the game in third inning; Dayton takes the lead for good in the fifth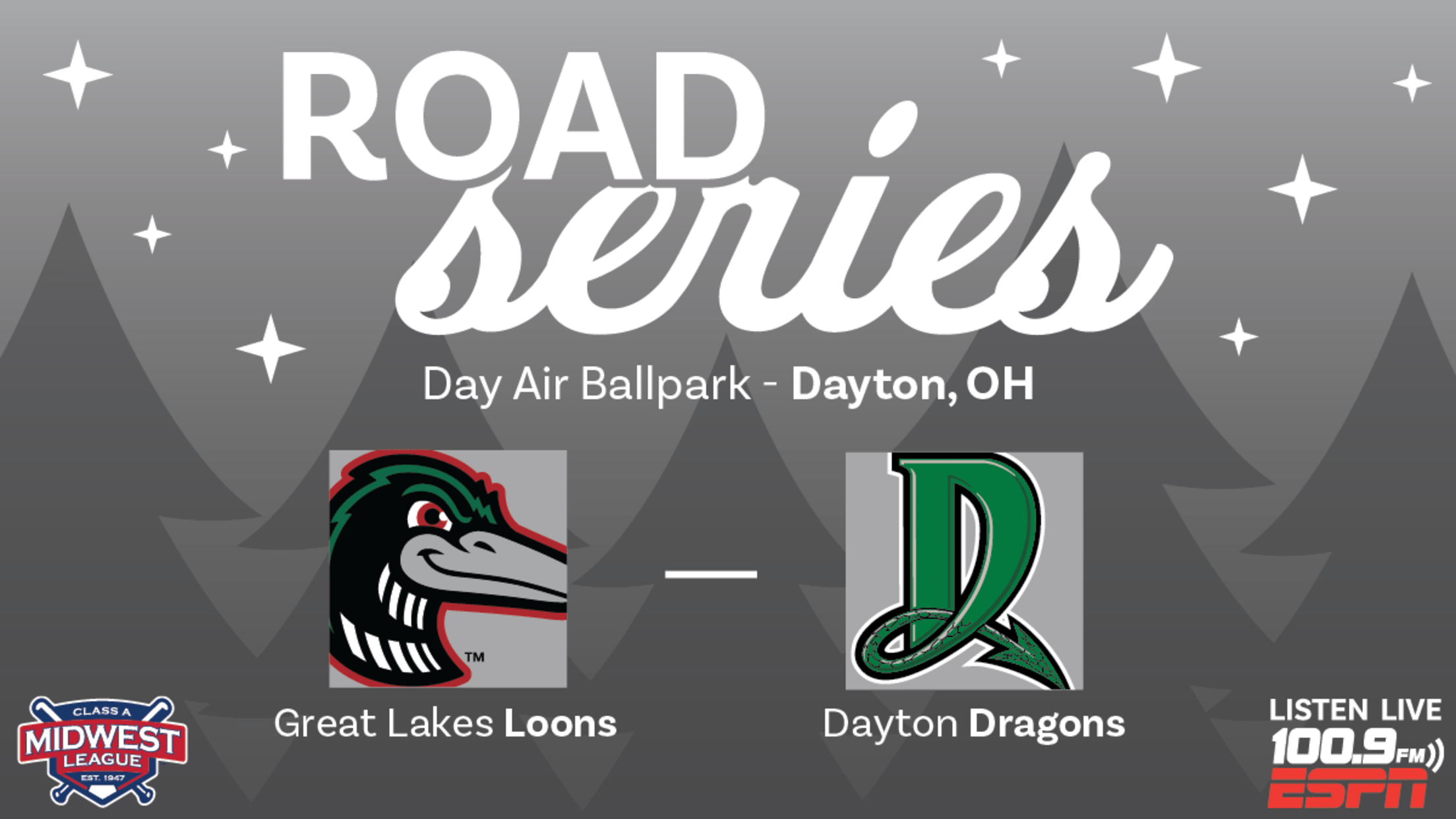 On Sunday at Dow Diamond, the Great Lakes Loons scored eight runs and won easily – 8-0 over the Fort Wayne TinCaps. On Tuesday at Day Air Ballpark in Dayton, Ohio, the Loons put up another eight runs, but things didn't exactly go their way in the series opener against
Four-Run First Flips Game in Loons' Favor on Parks and Rec Night
Great Lakes scores four runs on three hits in the first inning, first five batters reach base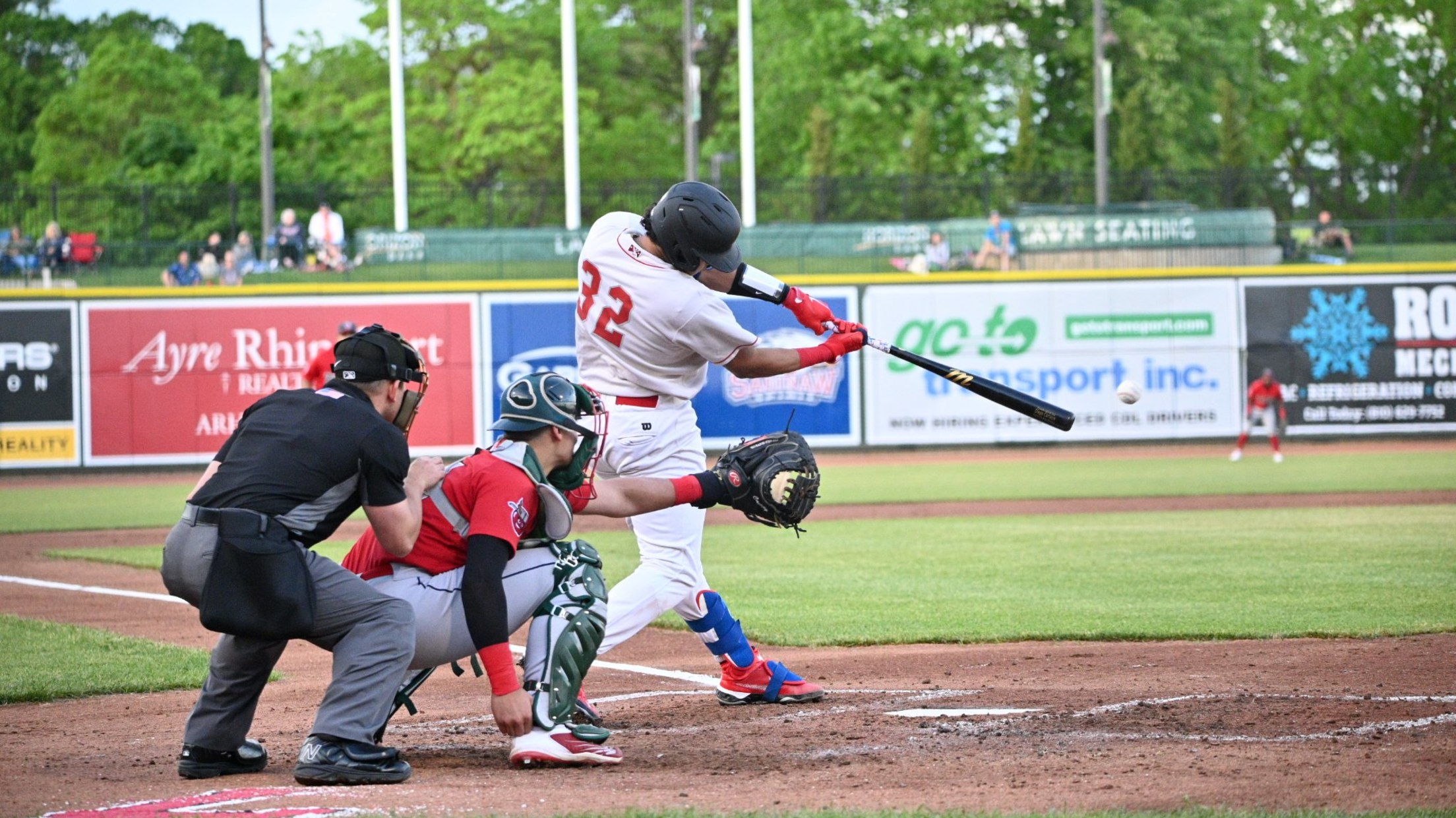 MIDLAND, Mich. – On Wednesday at Dow Diamond, the Great Lakes Loons fell behind the Fort Wayne TinCaps early, but took the lead for good in the bottom of the frame. On Thursday night, they did the same thing. This time, it was the first inning in which the Loons
Loons Hold TinCaps to Three Hits, Use Two Homers for 3-1 Win
TinCaps held hitless in the final five frames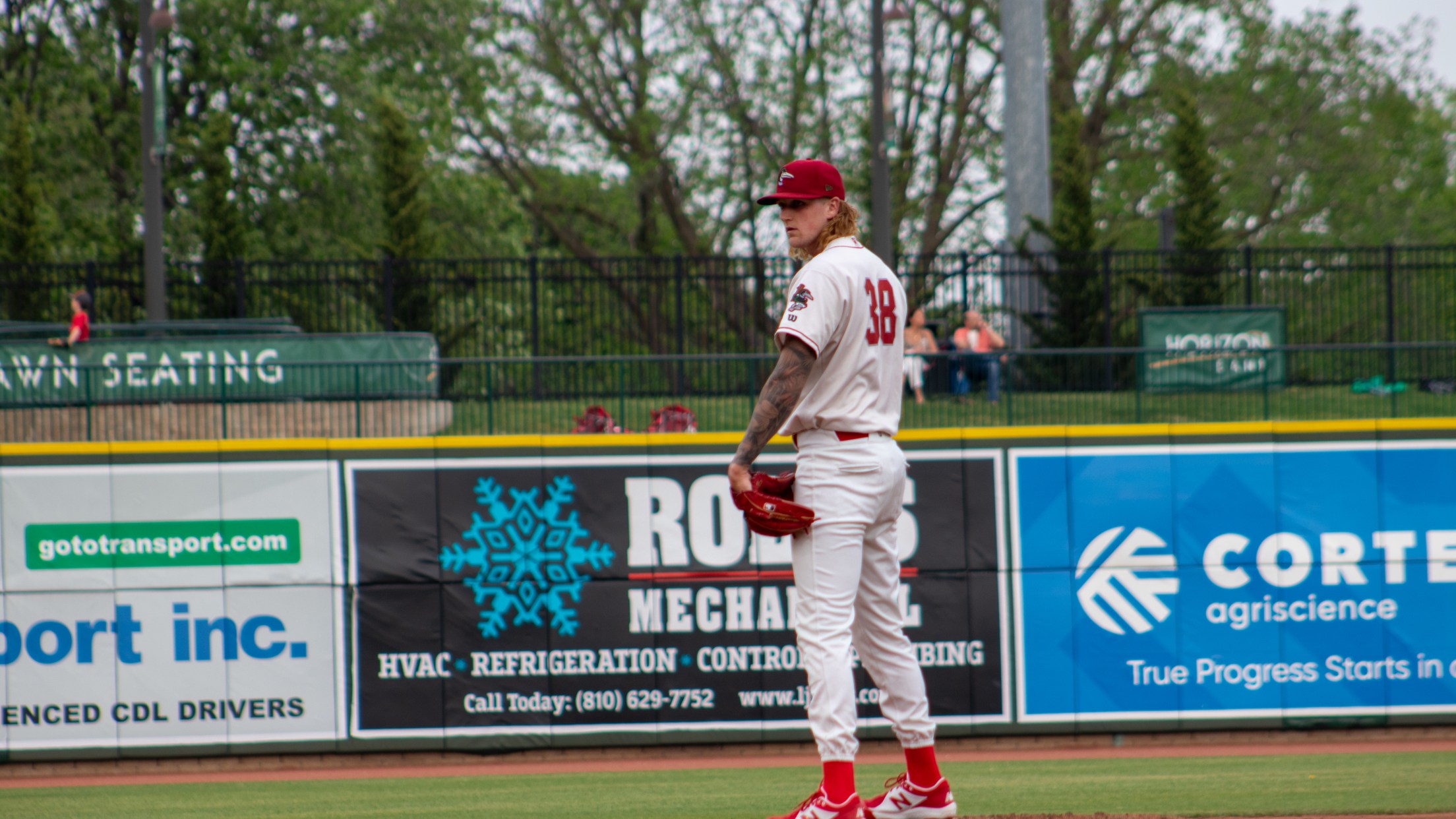 MIDLAND, Mich. – After a stretch where the Loons allowed 51 runs in seven games, the Great Lakes pitching staff was looking for a return to form. They got it Wednesday night at Dow Diamond. The Loons pitchers held the Fort Wayne TinCaps to just three hits, all in the
Late Visalia Rally Trips Quakes
Rancho Cucamonga, CA – The Visalia Rawhide scored a single run in each of their final three innings, coming from behind to hand the Quakes a 4-2 loss on Thursday night at LoanMart Field. Ben Casparius gave the Quakes five no-hit innings and Julio Carrion homered and finished with two
Casparius Shines in Streak-Snapping Win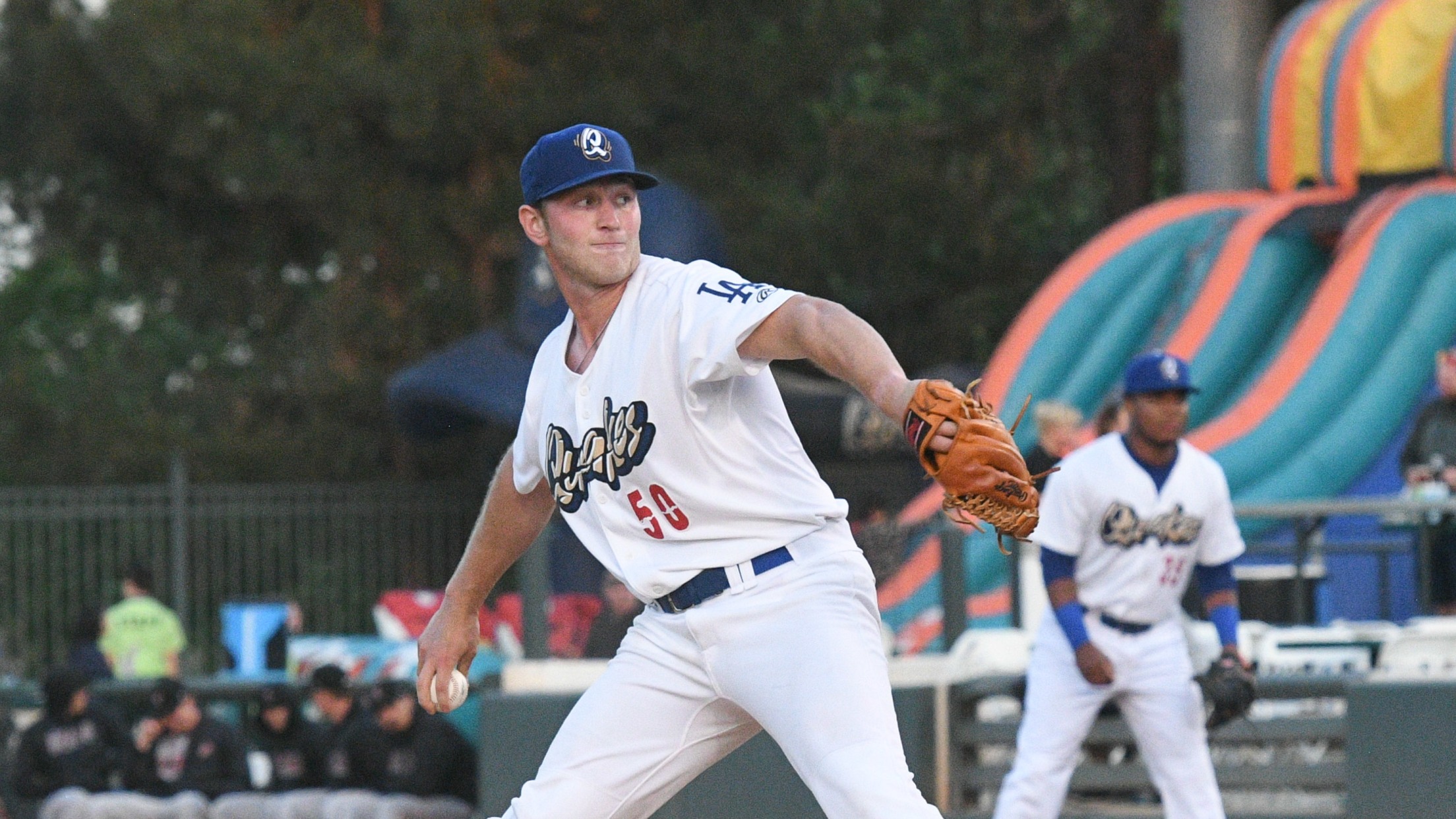 Fresno, CA – Ben Casparius earned his first pro win and Gaige Howard knocked in his first run with his first hit as a pro, as the Quakes ended their five-game losing streak with a 7-2 victory over the Fresno Grizzlies. Casparius (1-2) turned in a gem, as the right-hander