Winder Cruises to Surge Road Win in Tulsa
Twins No. 14 prospect strikes out seven over six strong innings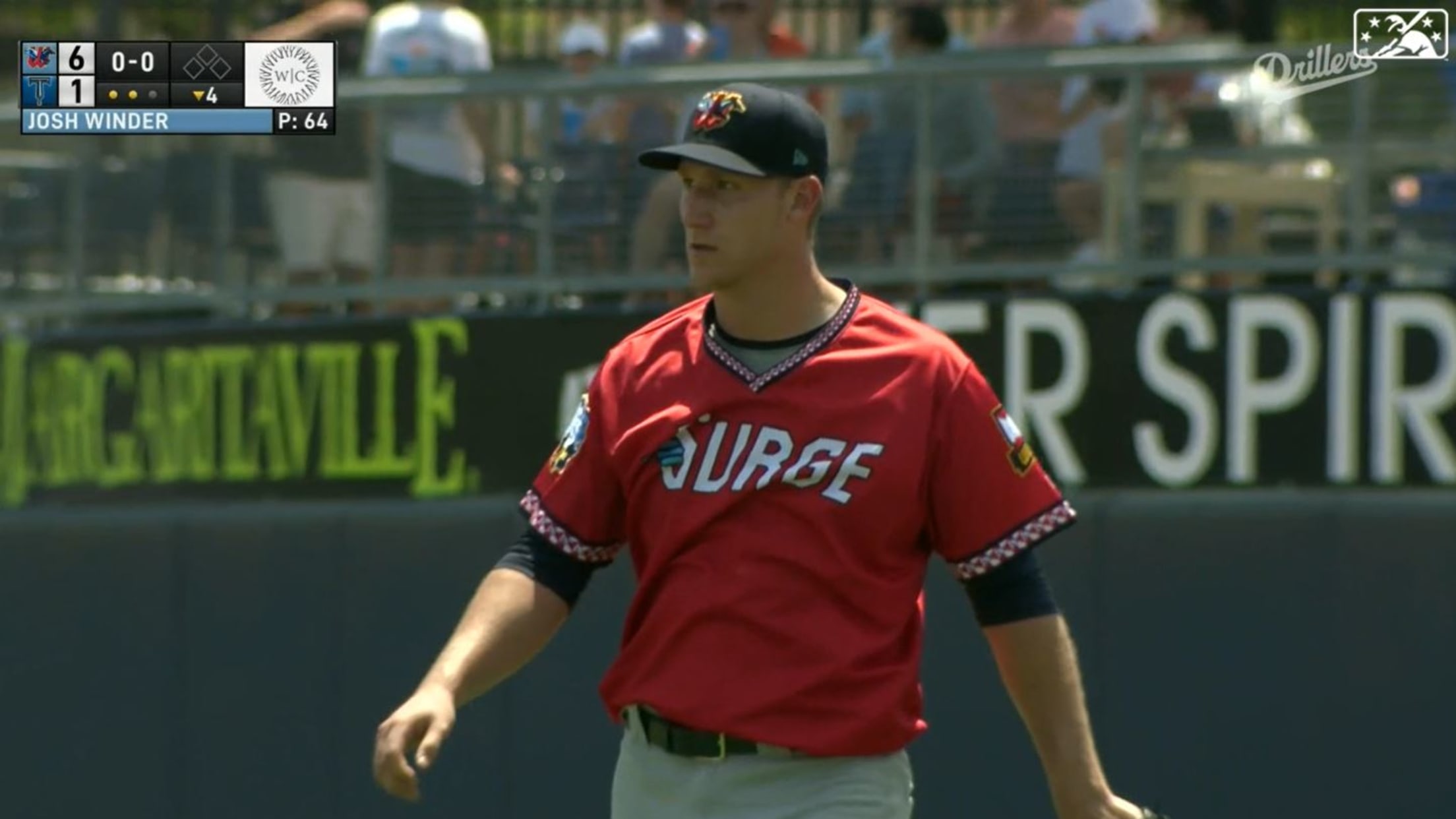 Box score: Wichita 7, Tulsa 1 TULSA, Okla. -- Josh Winder pitched six innings, allowed one run on three hits and punched out seven Tulsa Drillers and earned his second win of the season. The Surge defeated the Tulsa Drillers 7-1 and won the final two games of the series.
State of the System: Minnesota Twins
Lewis, Kirilloff lead batch of top prospects nearing the Majors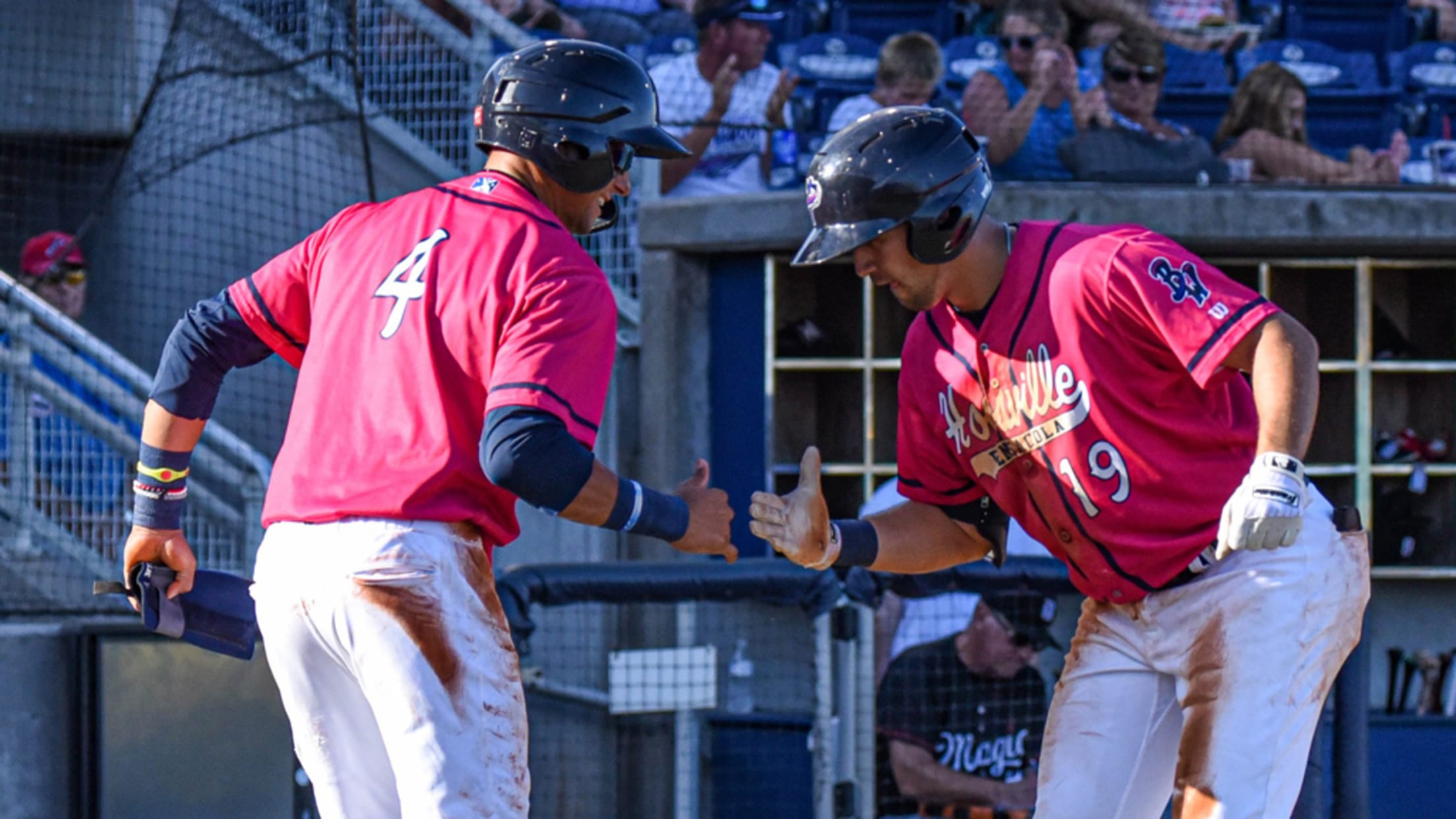 Starting in October and running through the end of the year, MiLB.com's State of the System series is evaluating the strengths and weaknesses of each Major League organization, highlighting prospects who've made the biggest strides in 2020 and offering a peek at 2021. After a tough stretch for most of
Winder Blows Bandits Away in 6-2 Win
Strikeouts highlight Cedar Rapids victory at Quad Cities
DAVENPORT, IOWA - Josh Winder registered a career-high-tying nine strikeouts within a quality start Monday at Modern Woodmen Park to lead the Cedar Rapids Kernels to a 6-2 victory against the Quad Cities River Bandits. Cedar Rapids (32-24, 71-55) clinched a winning overall record for the seventh season in a
Josh Winder activated from 7-day Injured List
Cedar Rapids, IA - The Cedar Rapids Kernels and Minnesota Twins announce that RHP Josh Winder has been activated from the 7-day injured list. Brian Maloney, Senior Manager of Minor League Operations, announced the moves.Winder went on the injured list back on July 30th with a right hamstring strain. He
Kai-Wei Teng traded to San Francisco
Cedar Rapids, IA - The Cedar Rapids Kernels and Minnesota Twins announce that RHP Kai-Wei Teng has been traded to the San Francisco Giants as part of a deal for RHP Sam Dyson; RHP Carlos Suniaga has been placed on the 7-day injured list, retroactive to July 30th, with a
Webb Debuts with Walk-Off Winner
Kernels sweep Bees via 3-2 comeback victory
CEDAR RAPIDS, IOWA - In his Midwest League debut, Tyler Webb hit a full-count, two-out, two-run double in the ninth inning that turned a late Burlington Bees lead into a 3-2 Cedar Rapids Kernels walk-off win Friday in front of 3,457 fans at Perfect Game Field at Veterans Memorial Stadium.
Winder Collars Cougars in 6-0 Shutout
Estamy Ureña extends hit streak to eight games
CEDAR RAPIDS, IOWA - Josh Winder recorded the best outing of his professional career Saturday to carry the Cedar Rapids Kernels to a 6-0 triumph against the Kane County Cougars in front of 3,146 fans at Perfect Game Field at Veterans Memorial Stadium. Cedar Rapids (4-5, 43-36) also claimed a
Winder, Molina Cut Down LumberKings
Kernels move within one game of wild-card spot
CEDAR RAPIDS, IOWA - Josh Winder and Derek Molina quieted the Clinton LumberKings in a 3-1 Cedar Rapids Kernels win Friday at Perfect Game Field at Veterans Memorial Stadium. Winder received credit for his team-high-tying fifth victory, and Molina secured his team-leading ninth save in 10 chances.Friday's win, along with
Kernels put three on MWL West All-Star squad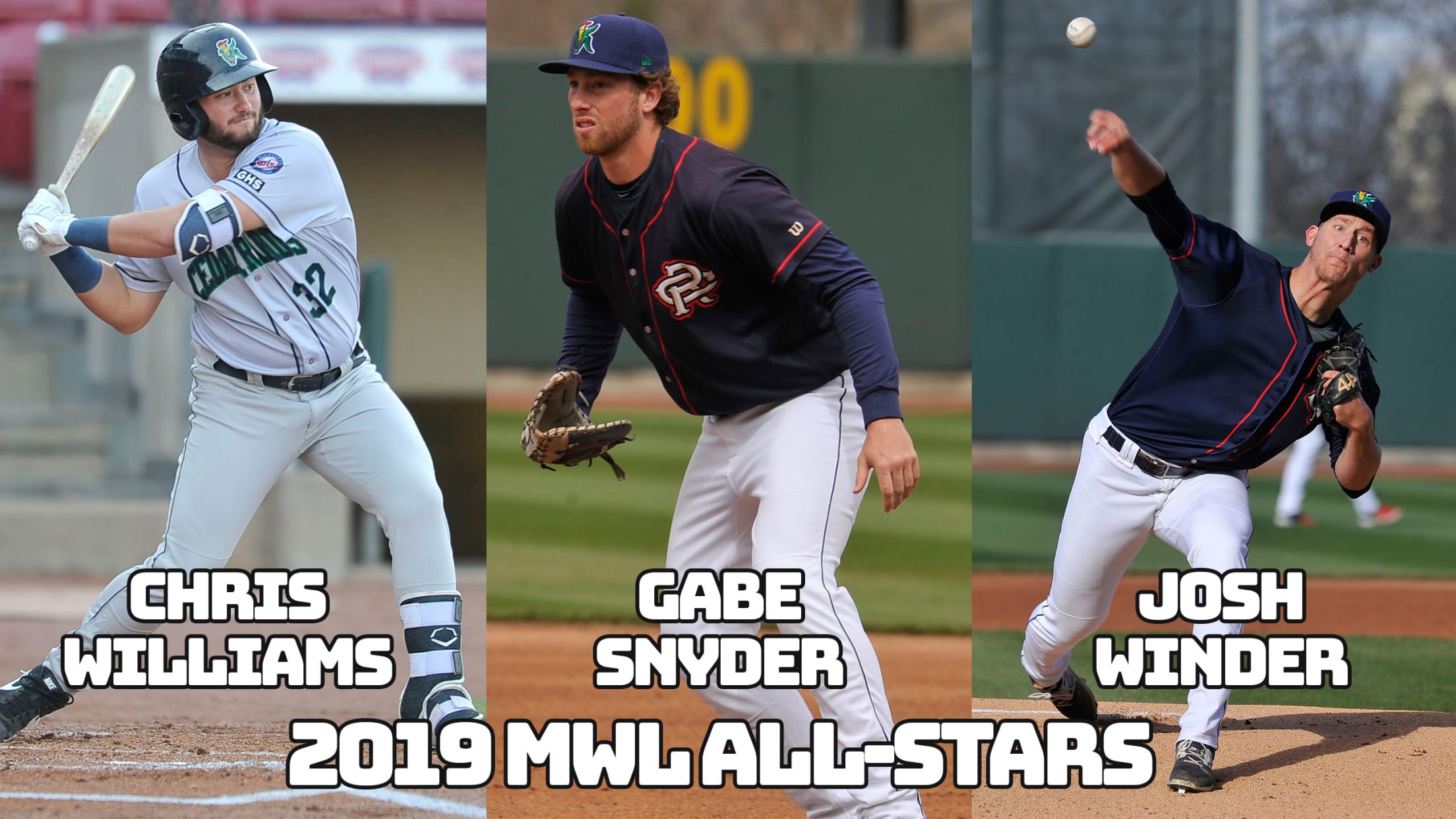 Cedar Rapids, IA - The Midwest League announced the rosters for the 55th Midwest League All-Star Game, scheduled for June 18th at Four Winds Field in South Bend, IN, and the Cedar Rapids Kernels had one starter and two reserves selected to the team. The All-Stars were nominated and selected
Winder Wins 6-2 Decision at Beloit
Cedar Rapids rises above .500 for first time this season
BELOIT, WIS. - Josh Winder led the Cedar Rapids Kernels to a 6-2 win Saturday night against the Beloit Snappers at Pohlman Field. Winder (4-1) earned his team-high fourth quality start, and Cedar Rapids improved to 28-27 for its first winning record of the 2019 season. The Kernels also clinched
Cedar Rapids, Quad Cities Split Twin Bill
Josh Winder goes the distance to win the opener
CEDAR RAPIDS, IOWA - The Cedar Rapids Kernels picked up a 9-4 win Monday to open a doubleheader split with the Quad Cities River Bandits at Perfect Game Field at Veterans Memorial Stadium. Josh Winder recorded a complete-game victory for the Kernels (16-21) while Matt Ruppenthal led Quad Cities (22-11)
Williams, Winder Secure Doubleheader Split
Cedar Rapids trades 3-2 decisions within Sunday twin bill
GENEVA, ILL. - A three-run tiebreaking home run by Chris Williams and a quality start from Josh Winder carried the Cedar Rapids Kernels to a 3-2 victory Sunday in the nightcap of a doubleheader split with the Kane County Cougars at Northwestern Medicine Field. Cedar Rapids (11-12) bounced back for
Cedar Rapids Wins Pitchers' Duel Saturday
Kernels trio strikes out 15 Bees in 2-1 triumph
CEDAR RAPIDS, IOWA - Josh Winder, Brian Rapp, and Joe Record combined for a team-season-high 15 strikeouts Saturday and carried the Cedar Rapids Kernels to a 2-1 victory against the Burlington Bees at Perfect Game Field at Veterans Memorial Stadium. The Kernels (4-6) also clinched a series win heading into