Back-to-back wins move Hoppers above .500
Jackson Glenn finishes with four hits and drives in go-ahead run in 10th inning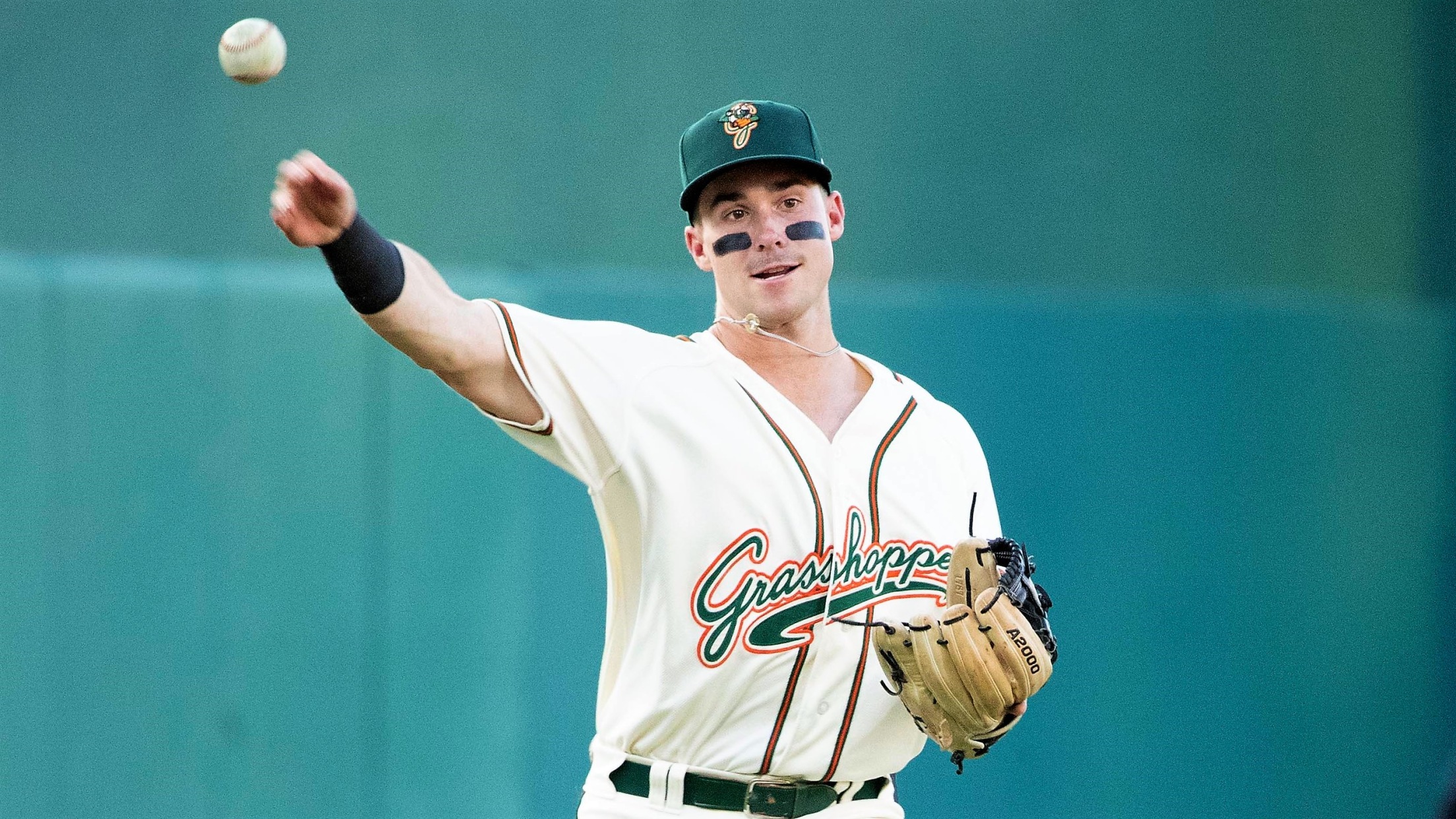 GREENSBORO ― Jackson Glenn went 4-for-5 with two RBIs and drove in the go-ahead run in the top of the 10th inning, leading the Greensboro Grasshoppers to a 6-4 victory over the Hickory Crawdads at L.P. Frans Stadium on Wednesday afternoon. With back-to-back wins to start the series at Hickory,
Hoppers start second half of Sally League season
Asheville pitchers shut down Greensboro 14-4 in second-half opener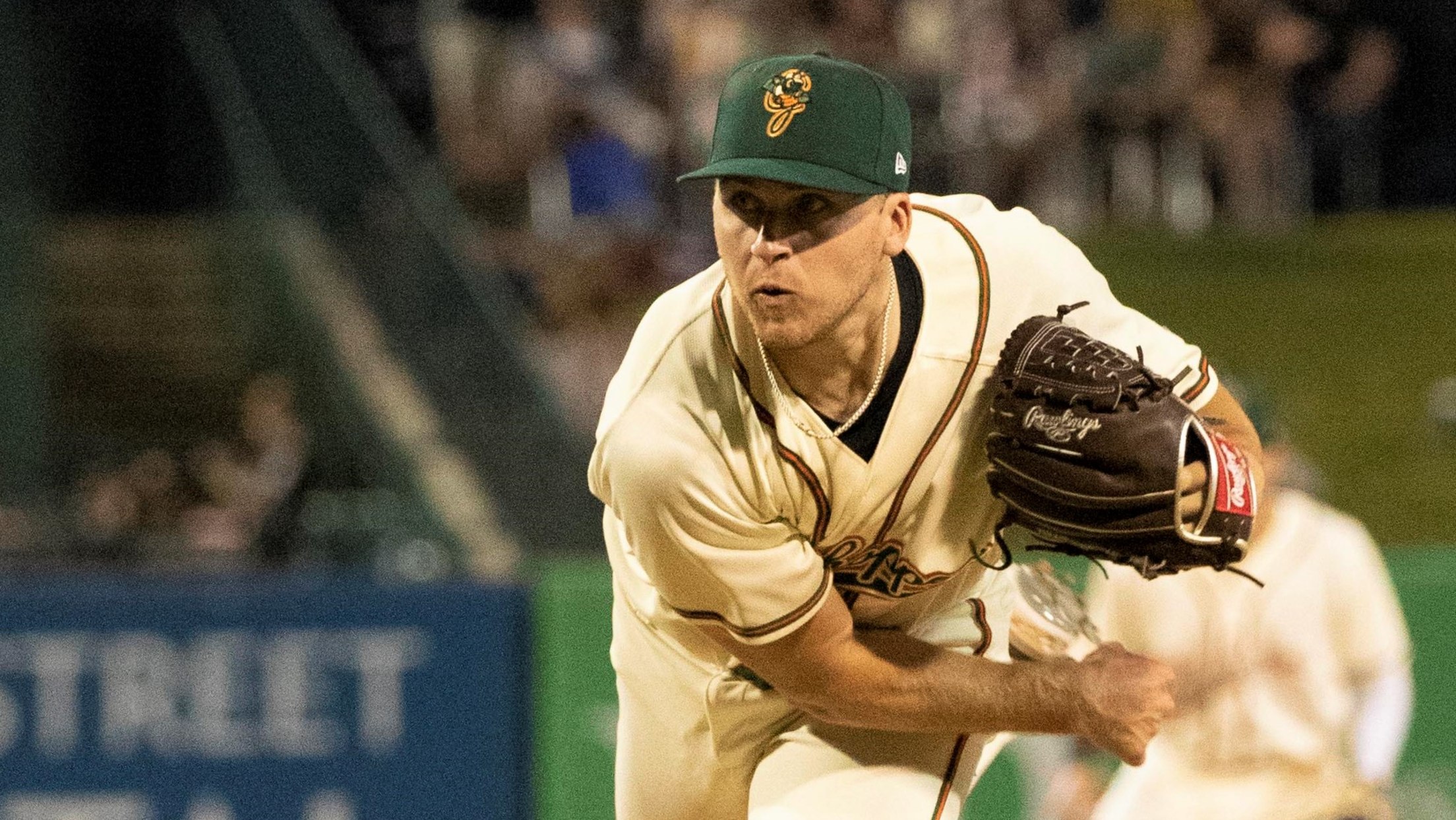 GREENSBORO ― It's a fresh start for the Greensboro Grasshoppers. The second half of the South Atlantic League baseball season began Friday night, the records of all 12 teams reset to 0-0. The Hoppers finished the first half 27-38, 15½ games behind first-place Aberdeen in the Sally League's North Division.
Ernny Ordoñez's grand slam powers Hoppers
Matt Gorski hits a two-run triple, and Hudson Head extends his hitting streak to eight games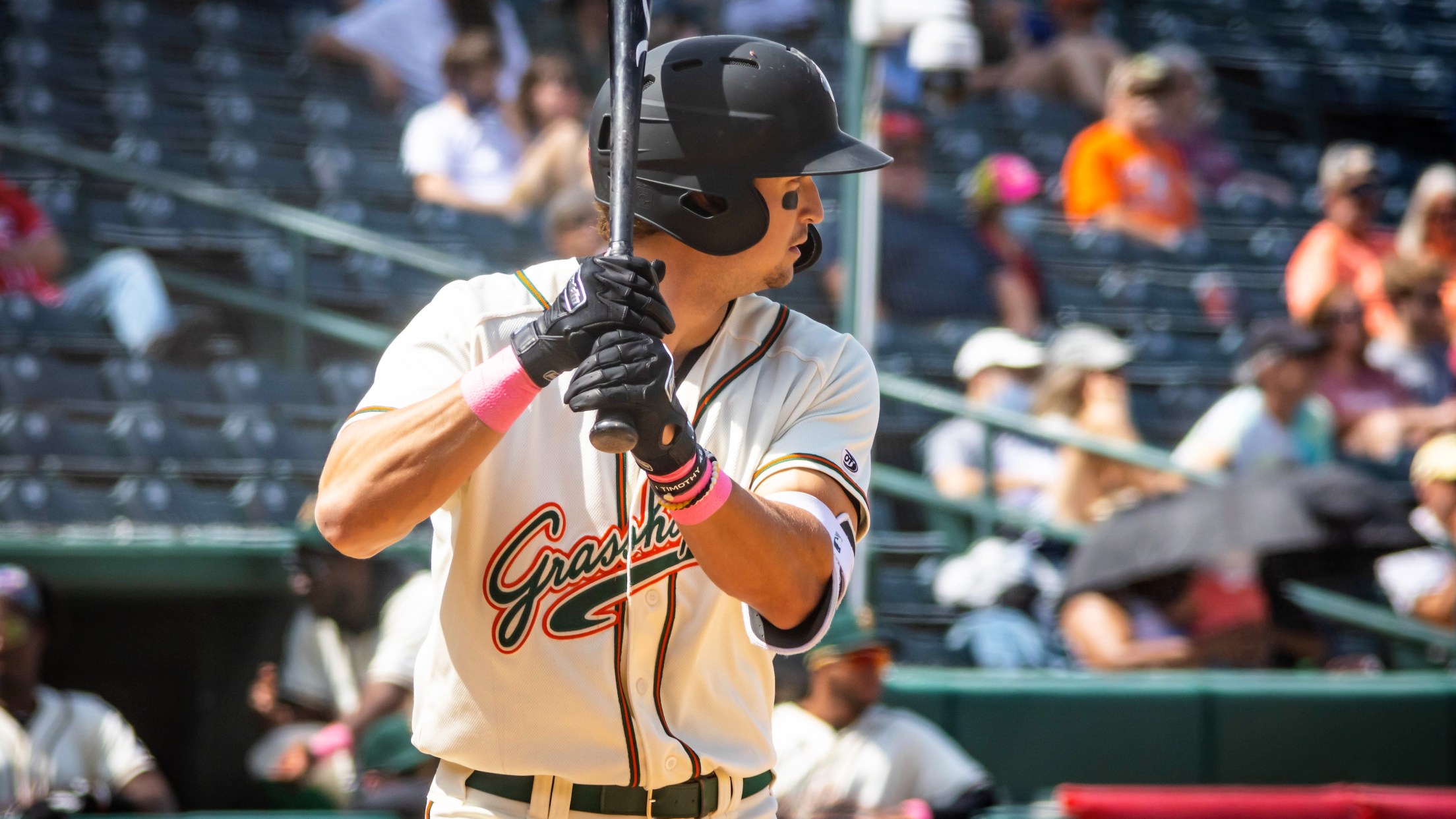 HICKORY ― Ernny Ordonez hit a grand slam, and Matt Gorski had a two-run triple, leading the Greensboro Grasshoppers to a 7-1 victory over the Hickory Crawdads at L.P. Frans Stadium on Thursday night. With the bases loaded in the fourth inning, Ordoñez hit the first pitch he saw from
Hoppers win streak snapped in rain-shortened game
Yoyner Fajardo goes 2-for-3 and Dariel Lopez homers in loss that stopped four-game streak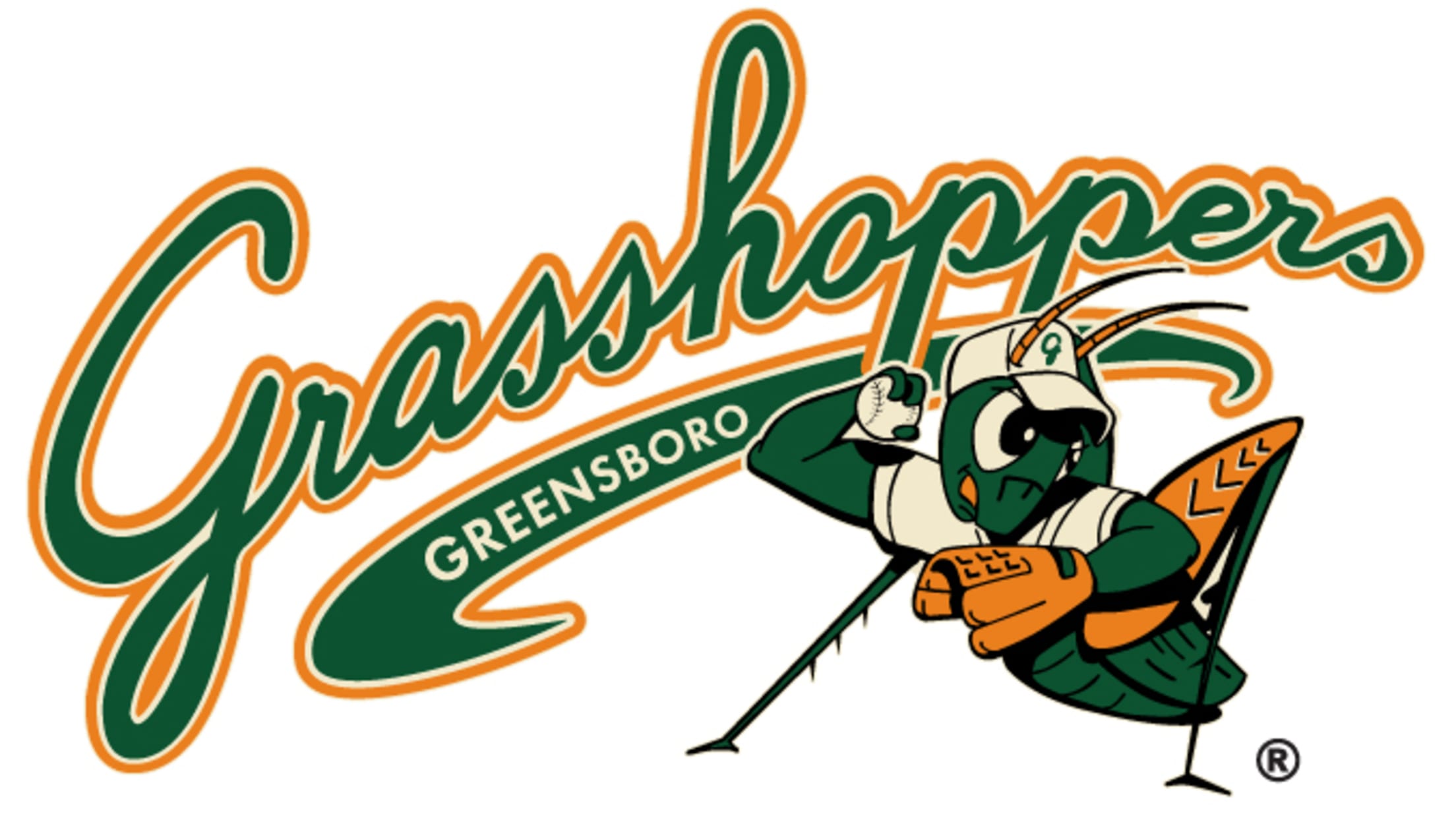 GREENSBORO ― Michael Sandle hit a grand slam, and Asheville scored two unearned runs late as the Tourists beat the Greensboro Grasshoppers 6-5 in a rain-shortened game stopped in the seventh inning at First National Bank Field on Friday night. The loss snapped a four-game winning streak for the Hoppers
Matt Gorski's HR lifts Hoppers in series finale
Gorski, Endy Rodriguez and Dariel Lopez all hit home runs as Hoppers snap losing streak
ROME, Ga. ― Matt Gorski's solo home run to center field in the eighth inning broke a tie score and lifted Greensboro to a 7-6 victory over the Rome Braves, as the Grasshoppers salvaged the final game of the series Sunday afternoon at AdventHealth Stadiium. Gorski's home run was the
Hoppers split first two games of series in Rome
Reliever Jack Carey picks up win as Greensboro pitchers strike out 12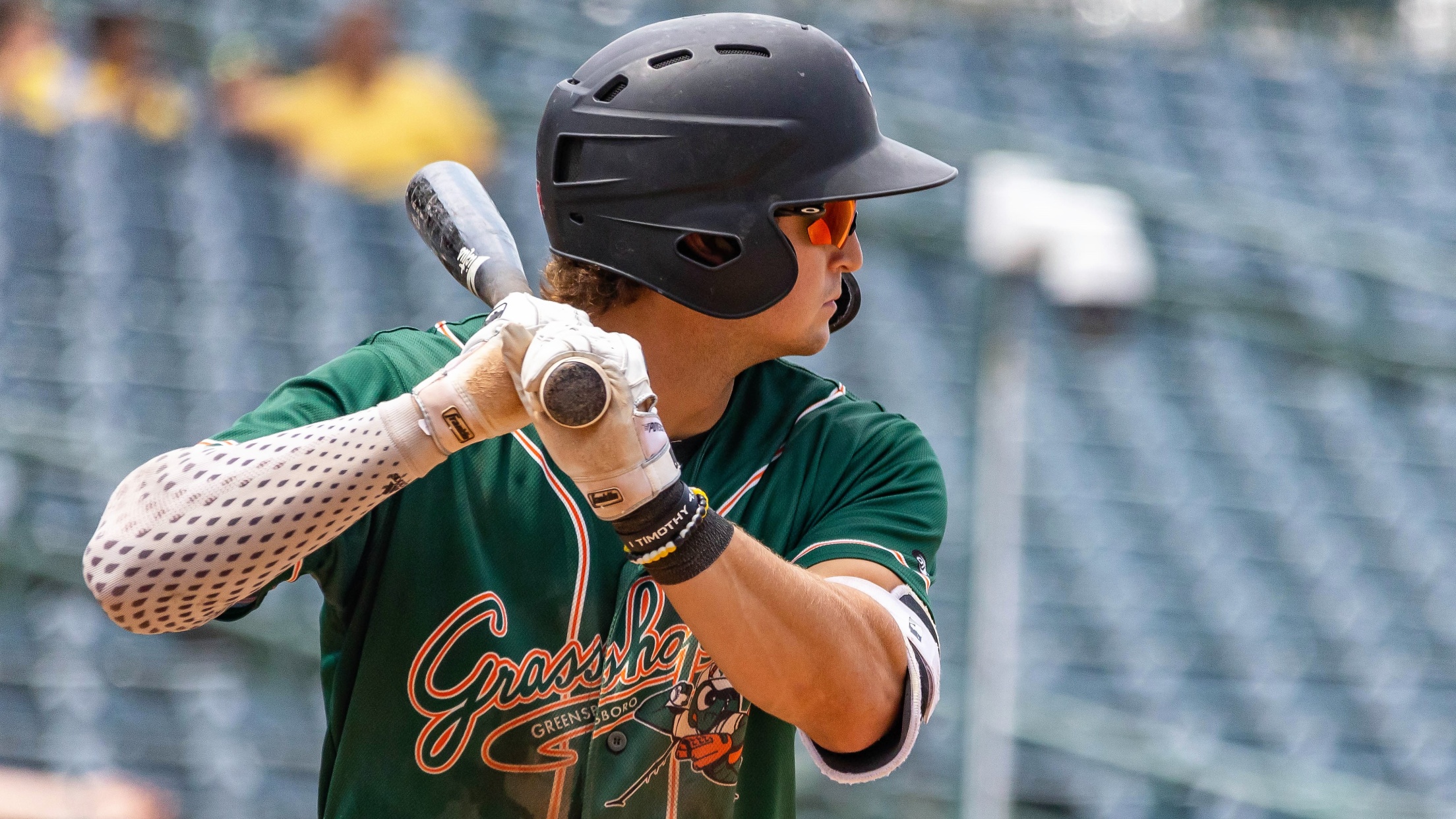 ROME, Ga. ― Right-hander Jack Carey struck out three in 3 1/3 scoreless innings of relief, and Abrahan Gutierrez hit his first home run of the season, leading the Greensboro Grasshoppers to a 3-1 victory over the Rome Braves at AdventHealth Stadium on Wednesday night. Henry Davis, the No. 1
Hoppers win at Hudson Valley, pull one win away from postseason berth
Aaron Shackelford goes 3-for-3 with 3 RBIs, and Lolo Sanchez hits his 17th home run as Hoppers clobber Renegades 10-1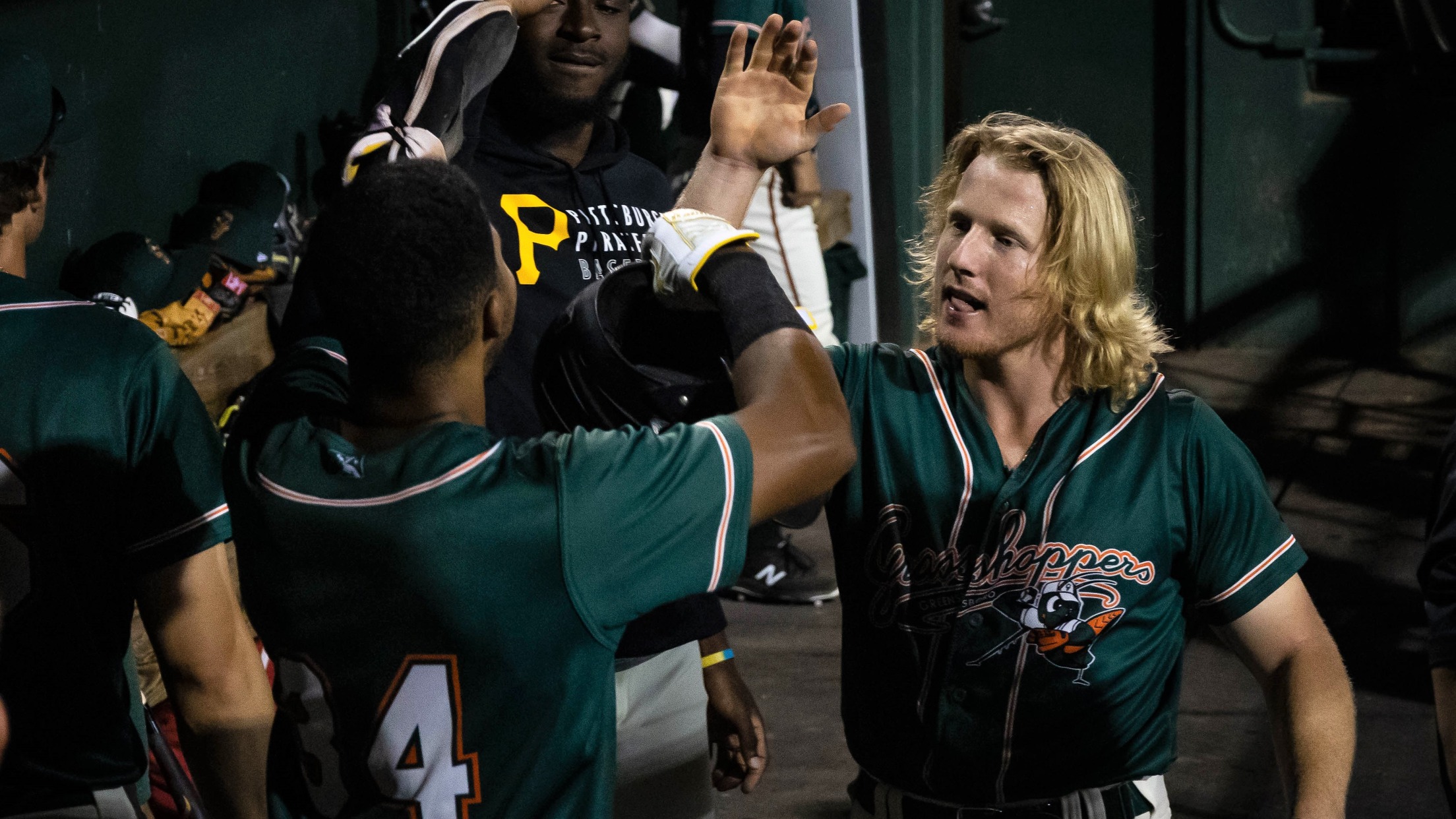 WAPPINGERS FALLS, N.Y. ― One more win. Just one. That's all the Greensboro Grasshoppers need to lock up a spot in next week's High-A East championship series. Aaron Shackelford went 3-for-3 with a double, two walks and three RBIs, and Lolo Sanchez hit his 17th home run and swiped his