12 Patriots Invited To Yankees MLB Spring Training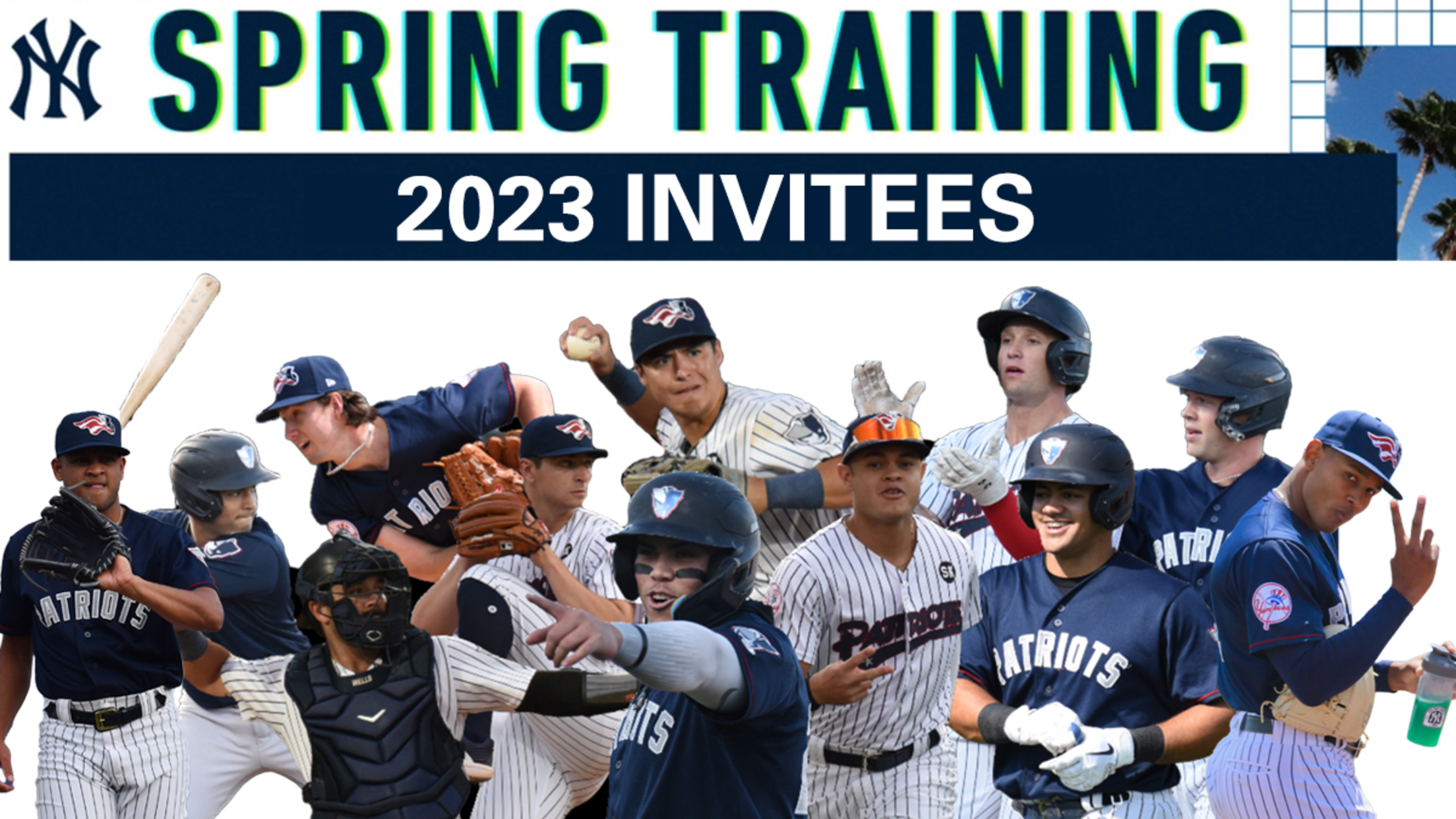 Bridgewater, New Jersey – 12 Somerset Patriots from the 2022 season have been invited to Yankees MLB spring training.
Four Renegades alumni named top 100 MLB prospects
Volpe, Domínguez, Peraza and Waldichuk highlight MLB's annual list of top prospects in the sport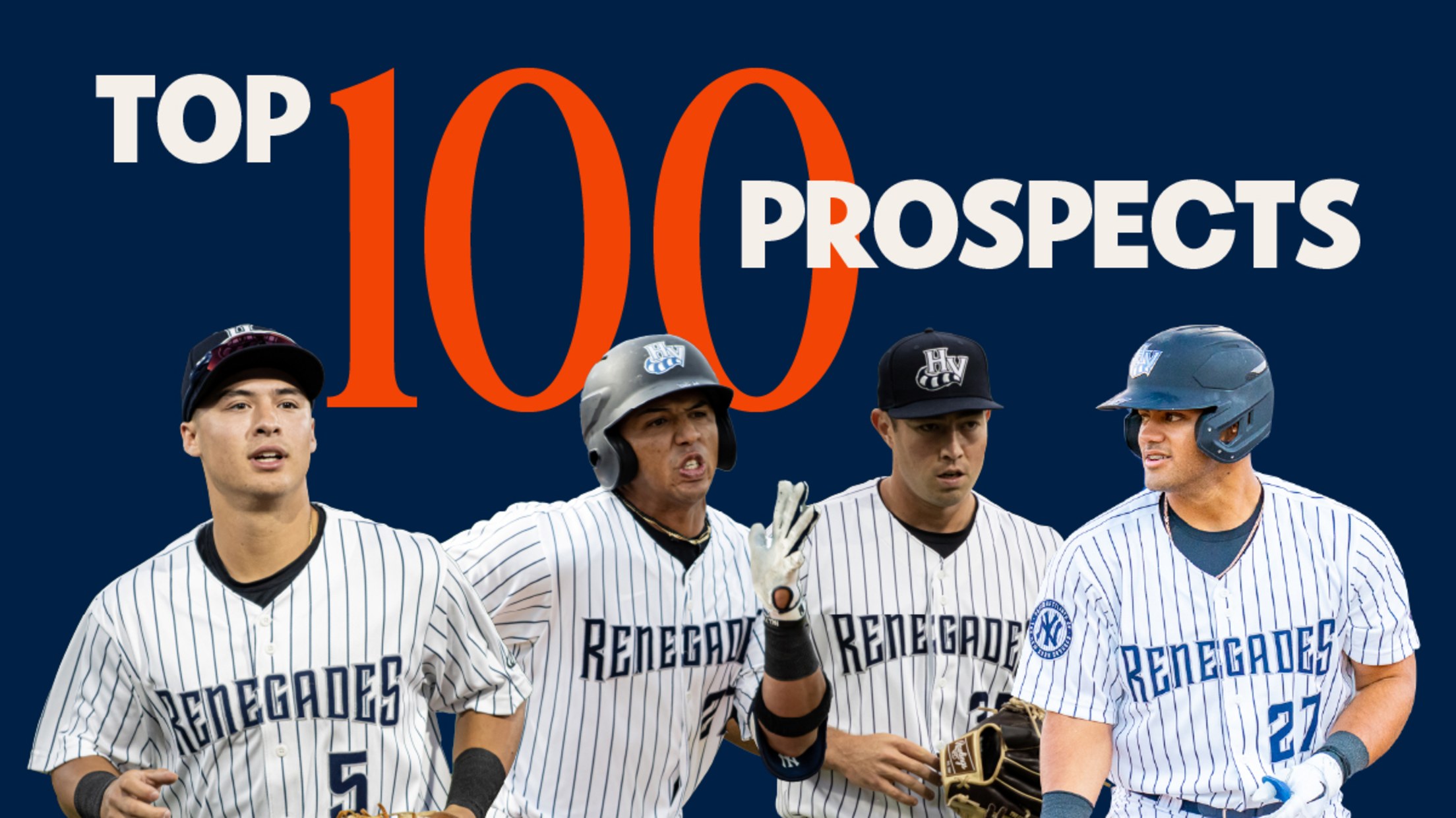 Wappingers Falls, N.Y. (Jan. 27, 2023) – Four Hudson Valley Renegades alumni were named to MLB Pipeline's list of Top 100 prospects in baseball, which was released Thursday night at MLB.com. Infielder Anthony Volpe (No. 5), outfielder Jasson Domínguez (No. 47), infielder Oswald Peraza (No. 52), and left-handed pitcher Ken
Road to The Show™ Ambassador season reviews
Volpe, Leiter, Walker, Rodriguez take big steps forward in 2022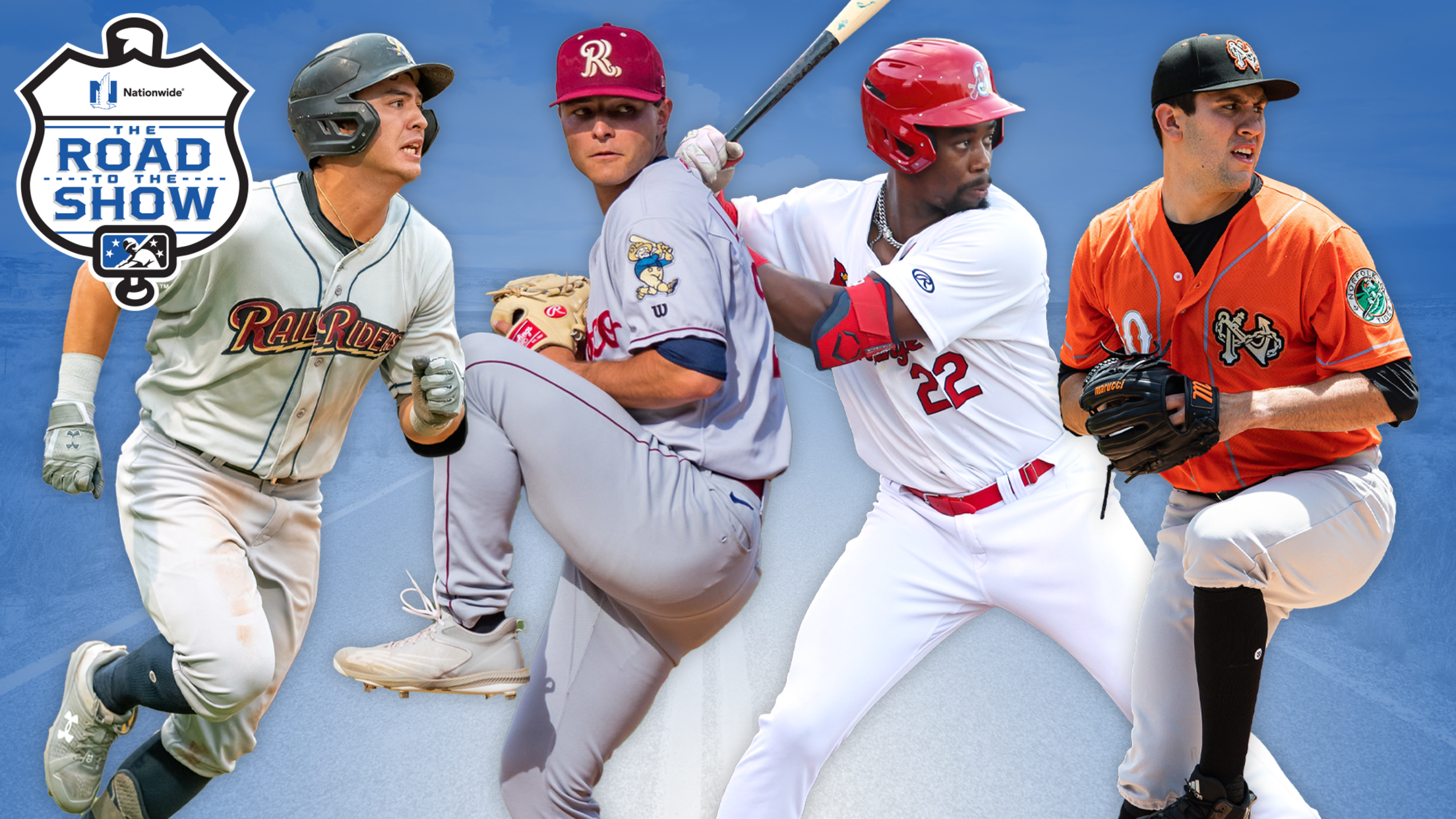 The Nationwide Road to the Show™ Ambassadors series, which provides fans an exclusive, behind-the-scenes look at four of the best prospects in Minor League Baseball, returned for another season in 2022. Orioles hurler Grayson Rodriguez, Yankees infielder Anthony Volpe, Rangers right-hander Jack Leiter and Cardinals infielder/outfielder Jordan Walker were this
Five Patriots Named Yankees Organization All-Stars By MiLB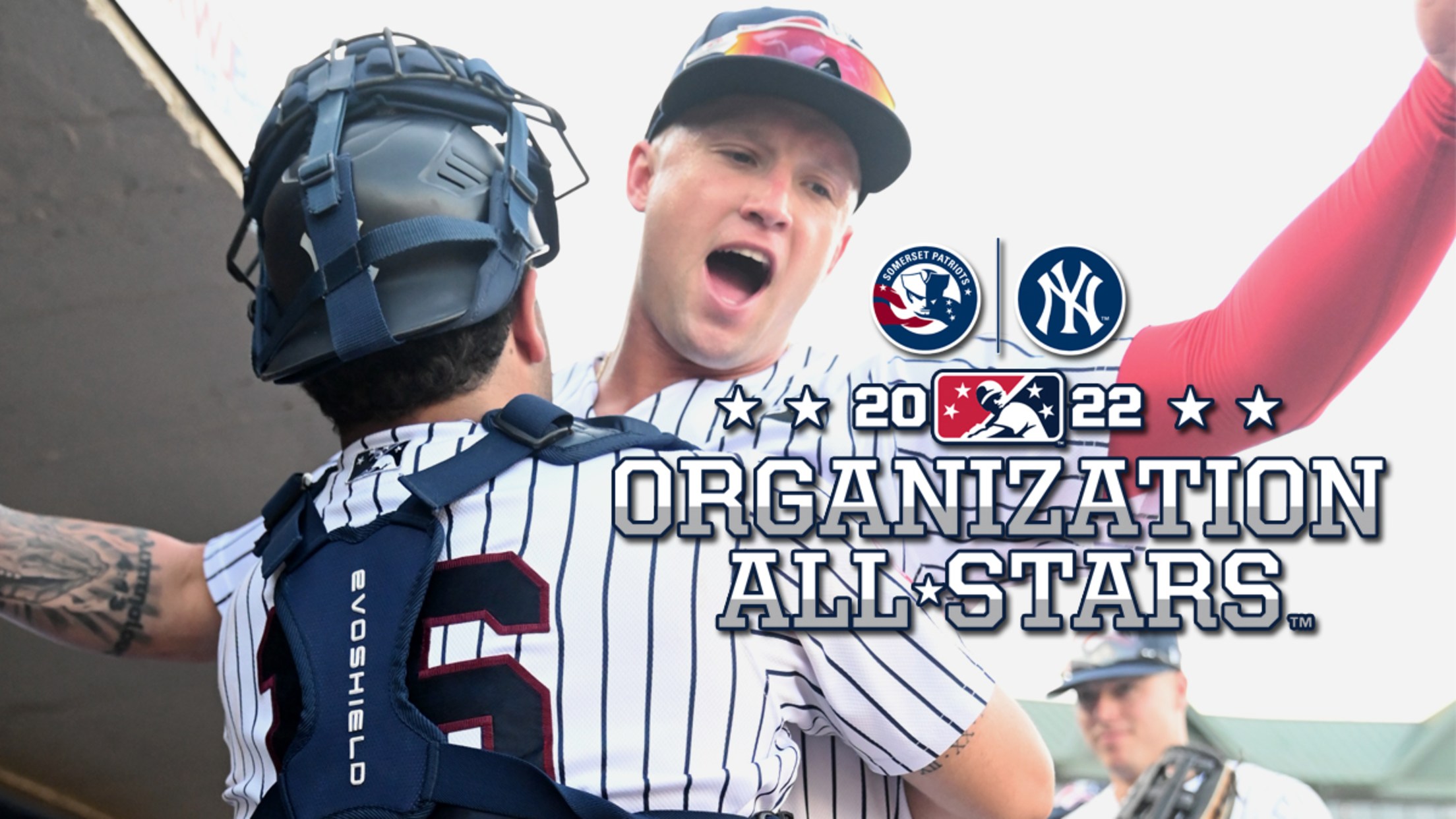 Bridgewater, New Jersey – Minor League Baseball has named five members of the Somerset Patriots as 2022 New York Yankees Organization All-Stars.
Volpe, Domínguez charging toward the Bronx
Yankees see big seasons from farm system's brightest stars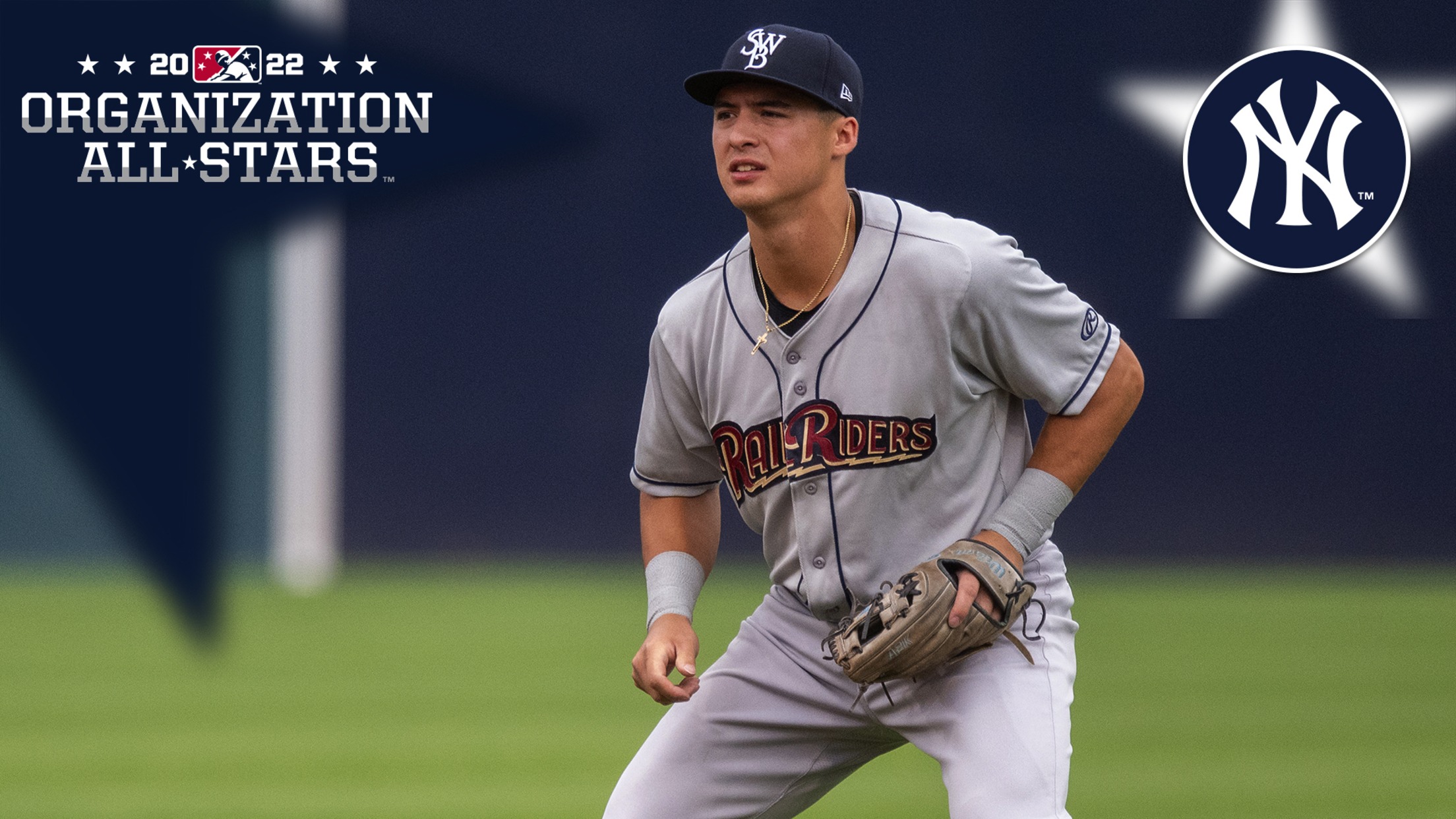 Each offseason, MiLB.com goes position by position across each organization and honors the players -- regardless of age or prospect status -- who had the best seasons in each farm system. Next up in our 2022 Organization All-Stars series are the New York Yankees.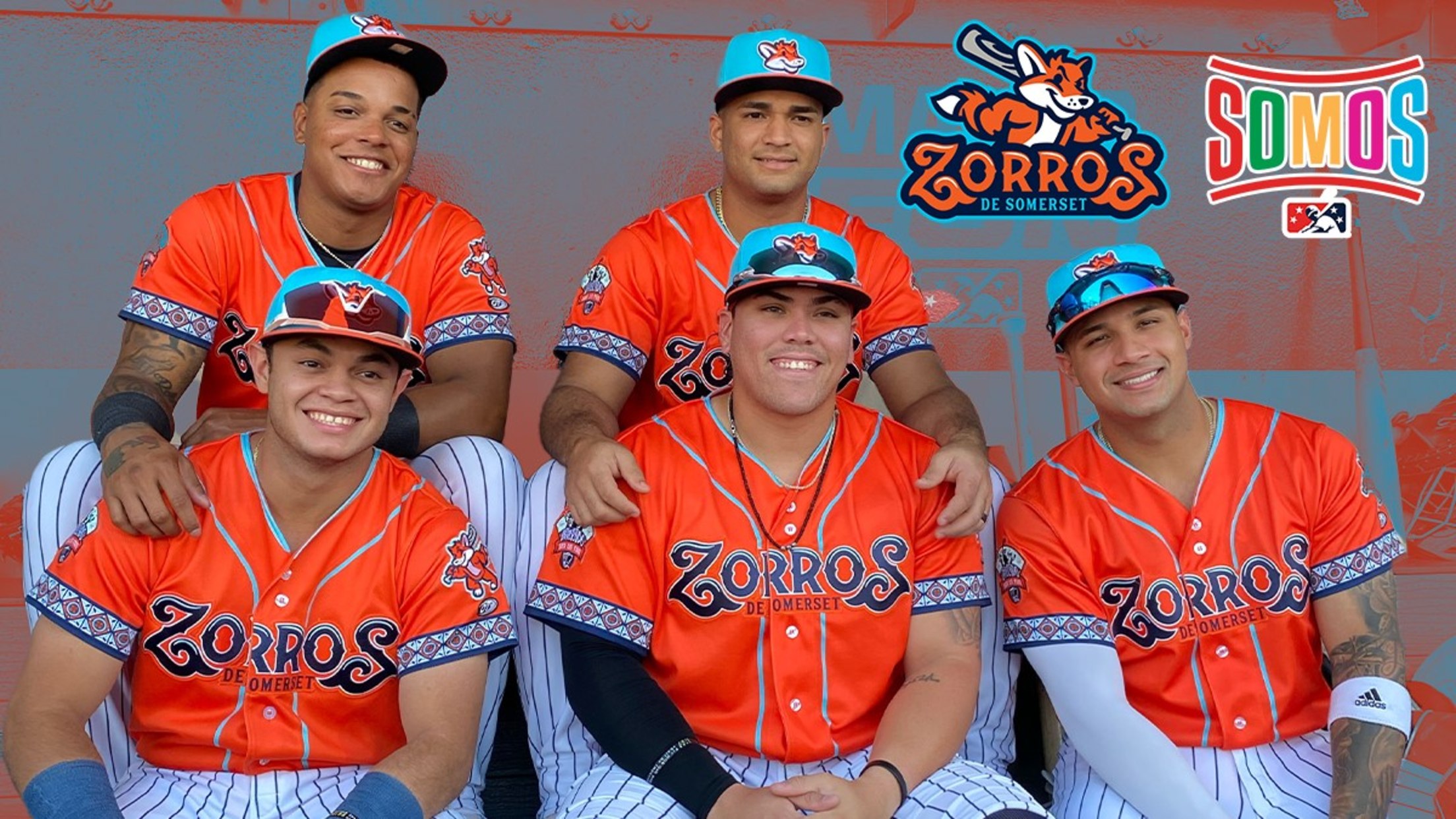 Bridgewater, New Jersey – The Somerset Patriots debuted as the Zorros de Somerset during the 2022 season as part of Minor League Baseball's "Copa de la Diversion" program. "Copa de la Diversion" or "Fun Cup" is a season-long event series specifically designed to embrace the culture and values that resonate
The Show Before the Show: Episode 378
Former teammates Leiter, Volpe reunite on latest MiLB podcast
Check out the latest episodes of The Show Before the Show, MiLB.com's official podcast. A segment rundown is listed below, in case you want to skip to a particular section. Like the podcast? Subscribe, rate and review on Apple Podcasts. The podcast is also available via Spotify, Stitcher and other
2022: What A Year In Somerset!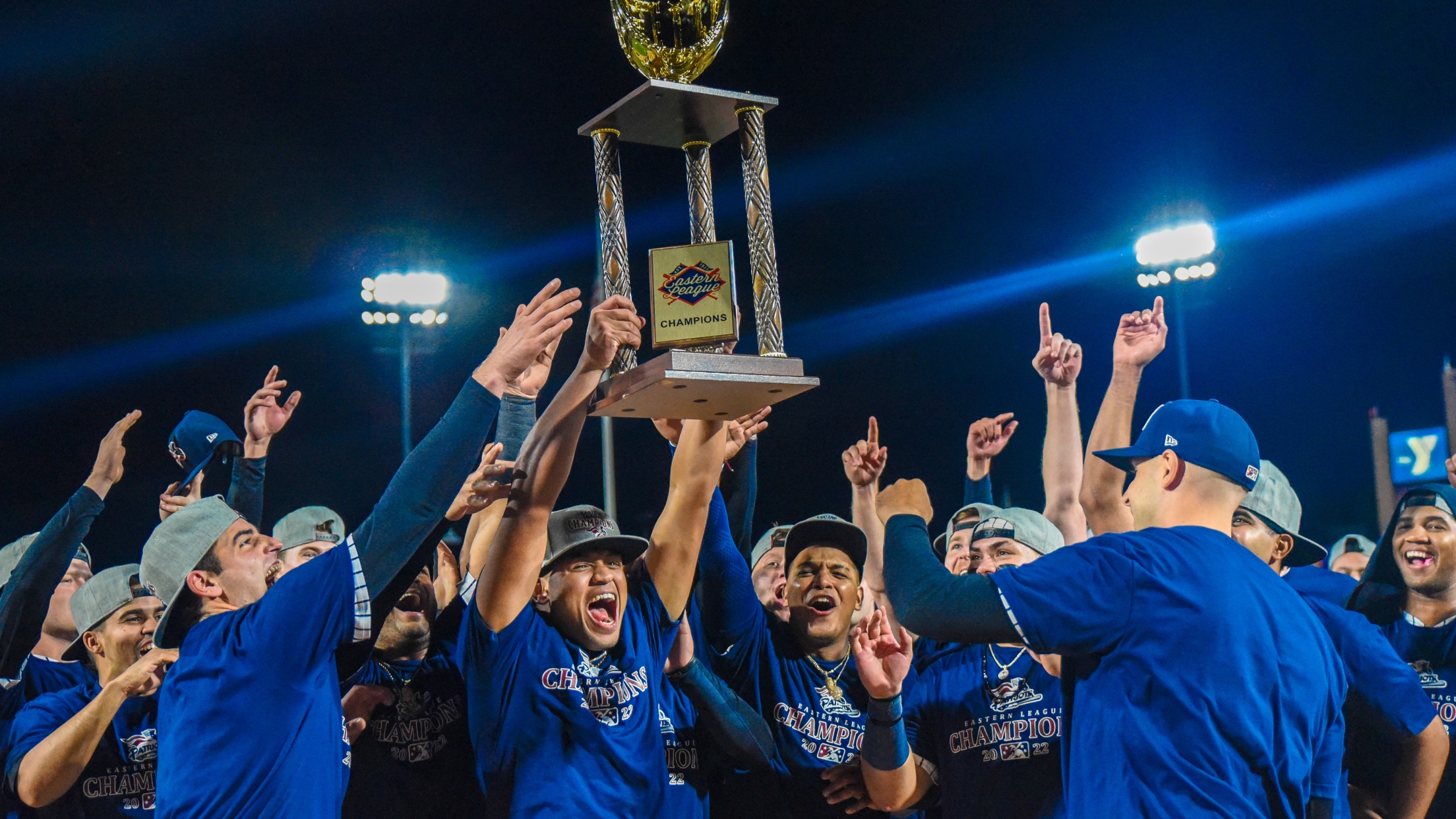 Bridgewater, New Jersey – The 2022 Somerset Patriots season was a blockbuster with a championship ending made for Hollywood. Record-breaking performances on the field, combined with unprecedented excitement for the team and organization, made 2022 one that won't be forgotten anytime soon.
Fans Have Selected Their Somerset Stars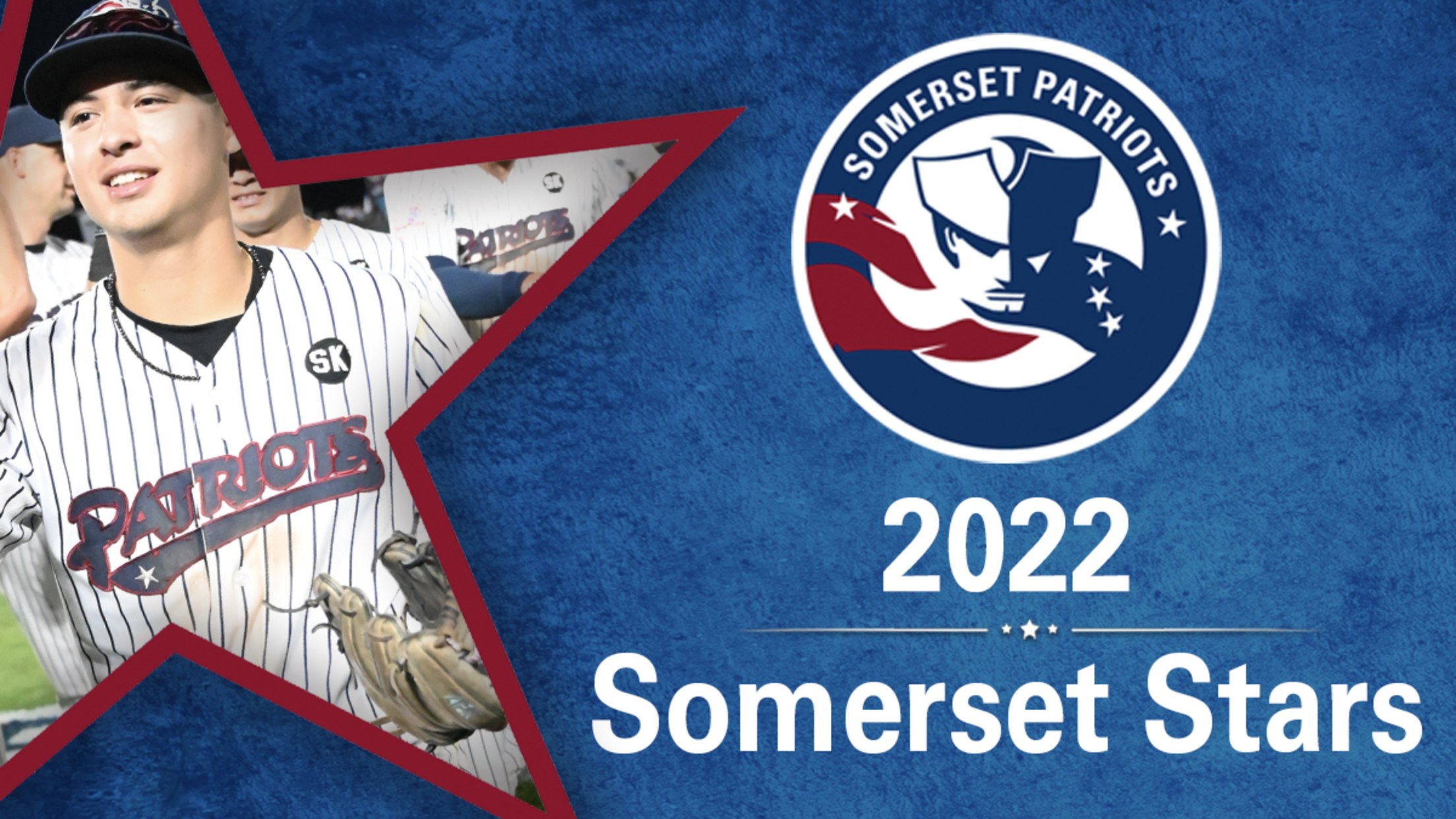 Bridgewater, New Jersey – The fans have spoken and selected their Somerset Stars for the 2022 season. For the past few weeks, thousands of fans voted online to pick the top Somerset Patriots players for different performance-based categories. The winners are:
RailRiders' Volpe belts first two Triple-A homers
Top Yankees prospect hits 20-HR mark for second straight year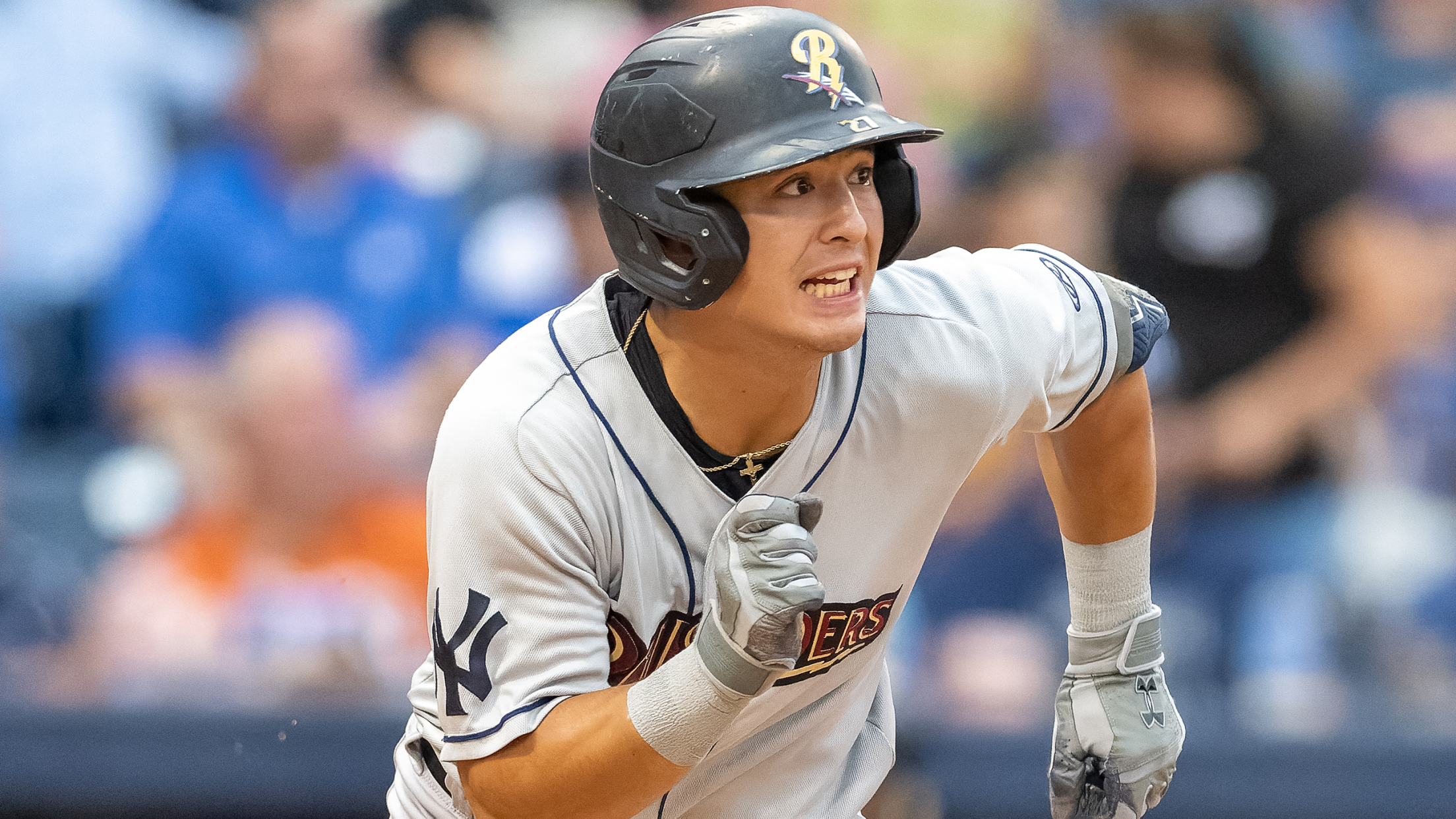 It's only Anthony Volpe's sixth game at Triple-A, but from the way he's been swinging the bat, you'd think he'd already be in pinstripes. MLB's No. 5 overall prospect cranked his first two home runs at the Minors' highest level -- one to left-center field, one to right-center -- in
Mystery Autograph Baseball Giveaway On September 18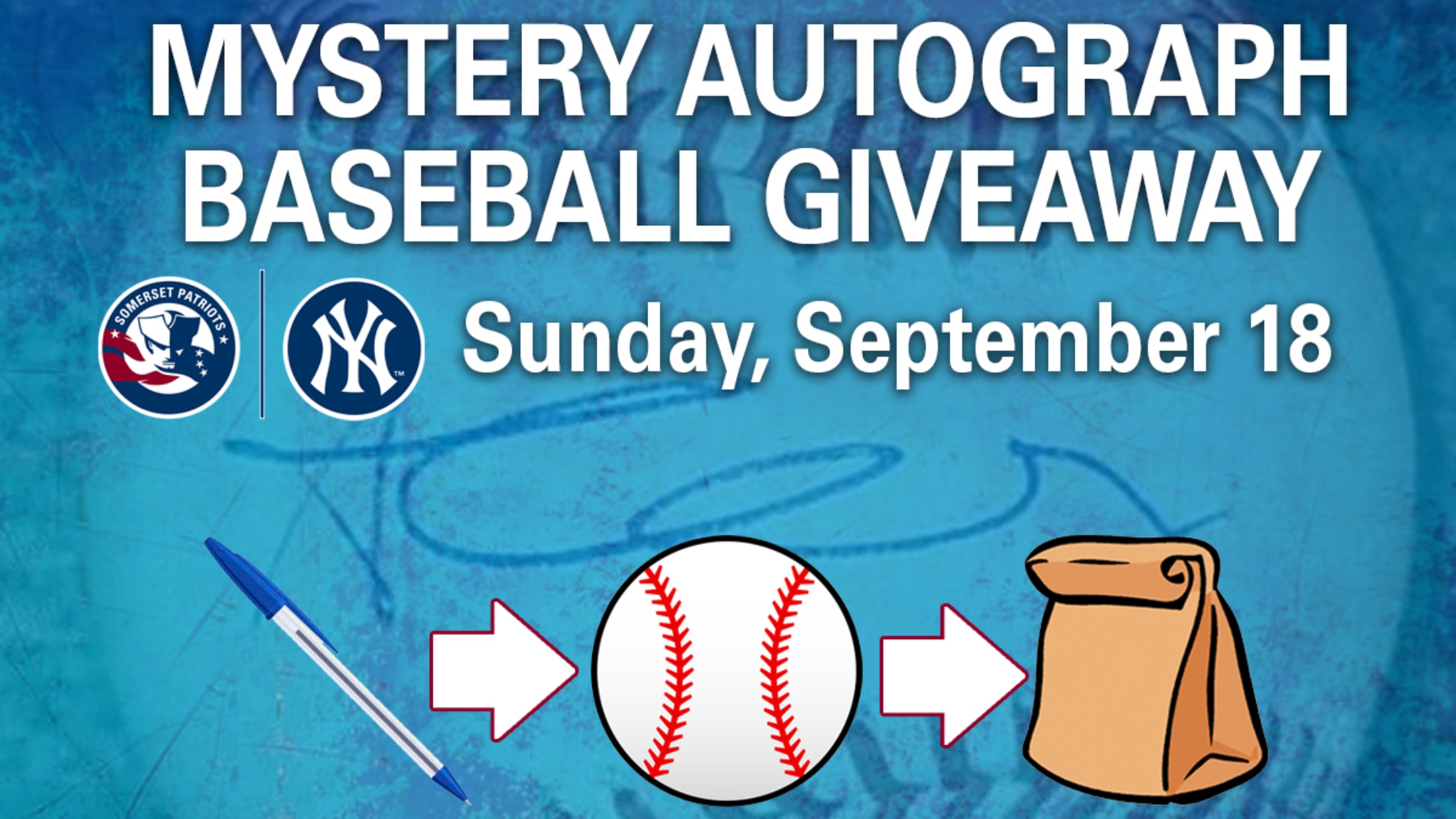 Bridgewater, New Jersey – The Somerset Patriots, the New York Yankees Double-A affiliate, will host a Mystery Autograph Baseball Giveaway at TD Bank Ballpark on Sunday, September 18. The game between the Patriots and the Portland Sea Dogs (Boston Red Sox) begins at 1:05 pm and is sponsored by the
Yankees No. 1 Prospect Anthony Volpe Promoted To Triple-A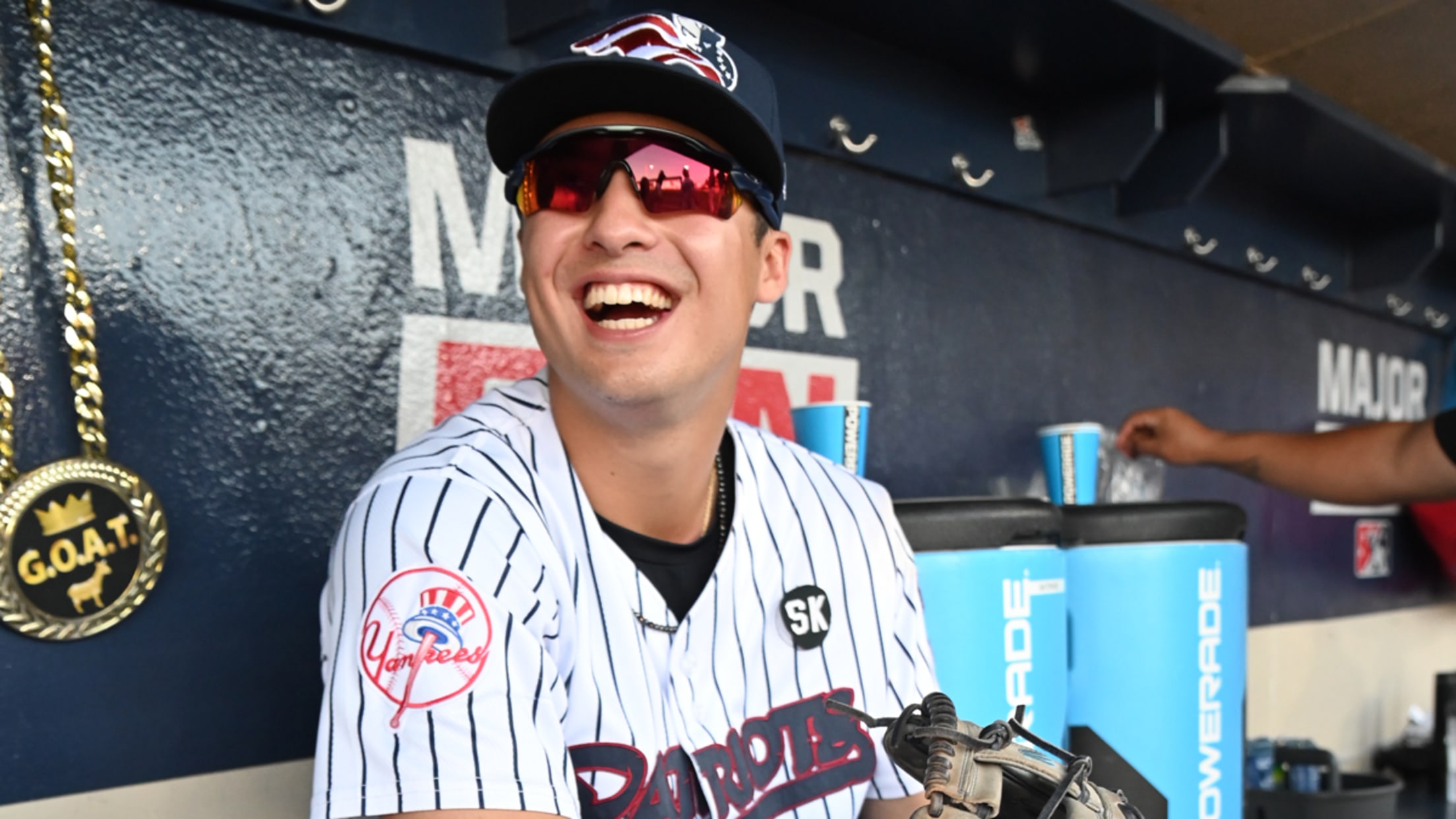 Bridgewater, New Jersey – The New York Yankees have announced that No. 1 prospect, INF Anthony Volpe, has been promoted from the Double-A Somerset Patriots to the Triple-A Scranton/Wilkes-Barre RailRiders.
Tightrope Win in Binghamton Evens Series for Patriots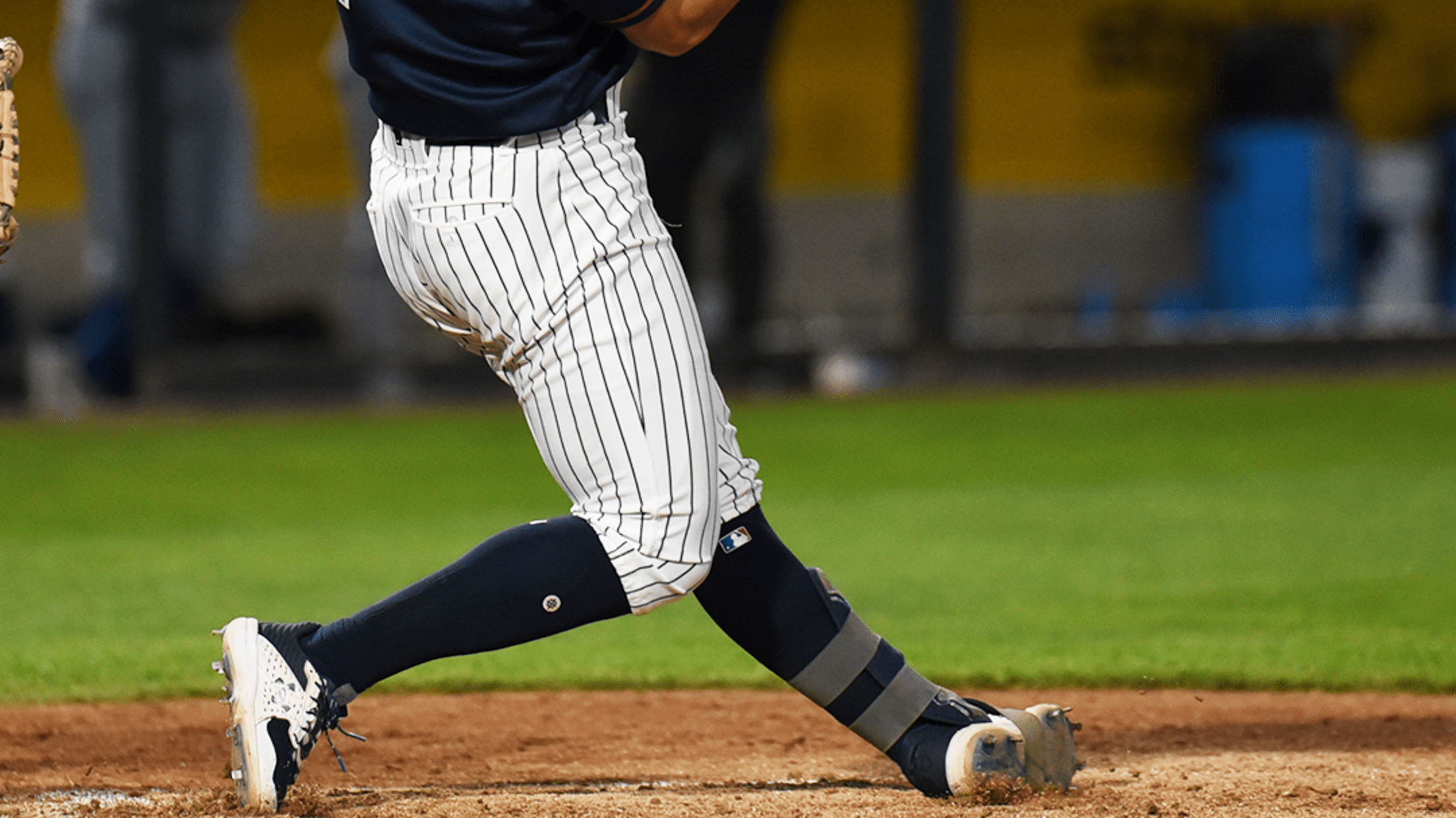 Binghamton, New York – The Somerset Patriots (74-47) tight-roped their way to a 4-3 win over the Binghamton Rumble Ponies (49-72) on Thursday night, behind a potent and balanced offensive output. Brandon Lockridge and Everson Pereira each led the way for Somerset with three hits, while Lockridge added two runs
Early Hole Too Much To Handle in Narrow Loss in Binghamton
Binghamton, New York – The Somerset Patriots (73-47) were unable to climb out of an early six-run hole in a 6-2 loss vs. the Binghamton Rumble Ponies (49-71) on Wednesday night at Mirabito Stadium. Fresh off his record-setting 17-strikeout performance, Matt Sauer (0-2) wound up the game's losing pitcher, after
Patriots Welcomed Young Heart Patient As Part Of Yankees' HOPE Week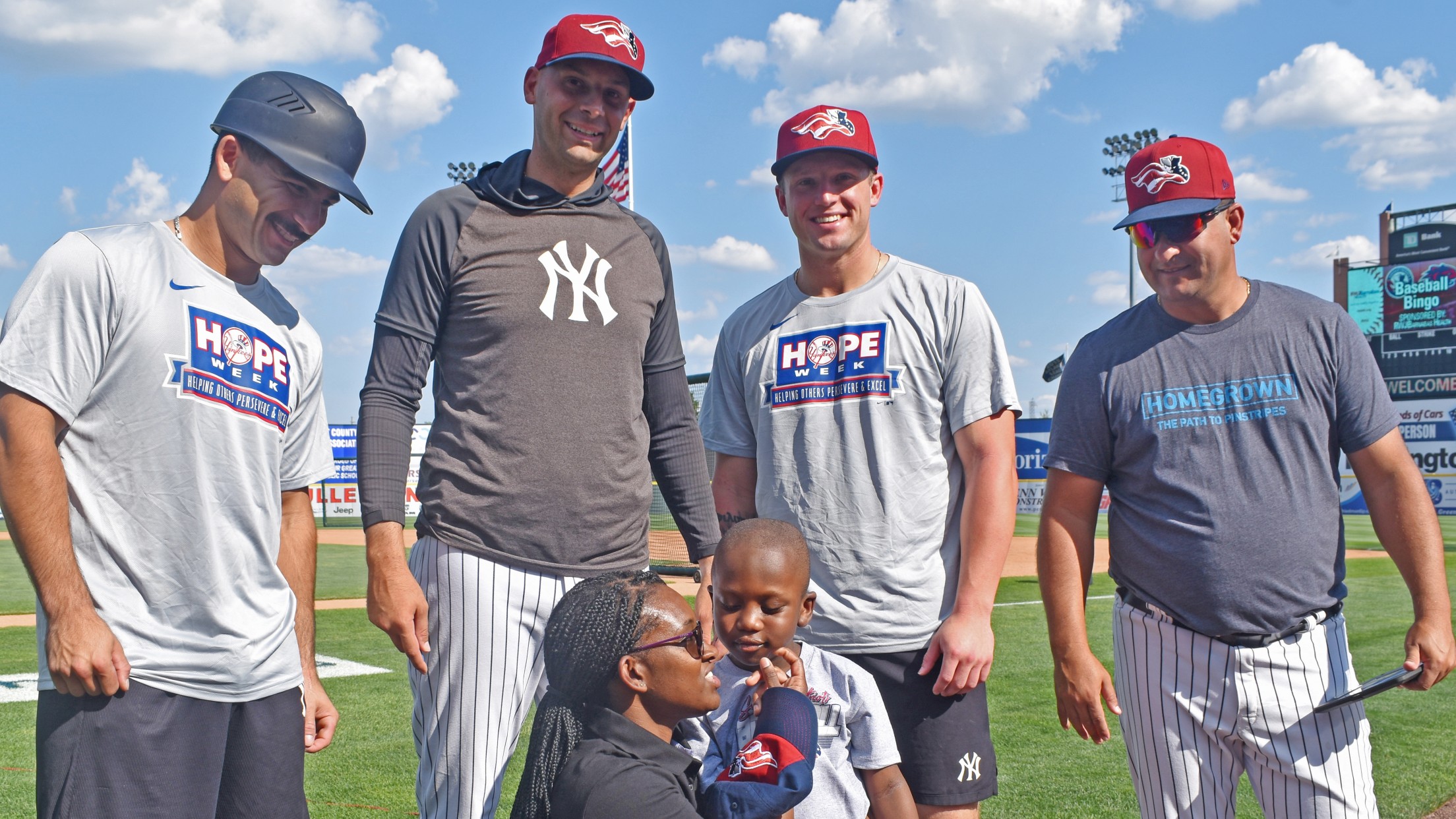 Bridgewater, New Jersey – The Somerset Patriots, the New York Yankees Double-A affiliate, welcomed four-year-old Nathaniel Montaque to TD Bank Ballpark as part of a Yankees' HOPE Week event on Wednesday, August 24.
Wild Win Backed By Eight-Run Inning, Wells Grand Slam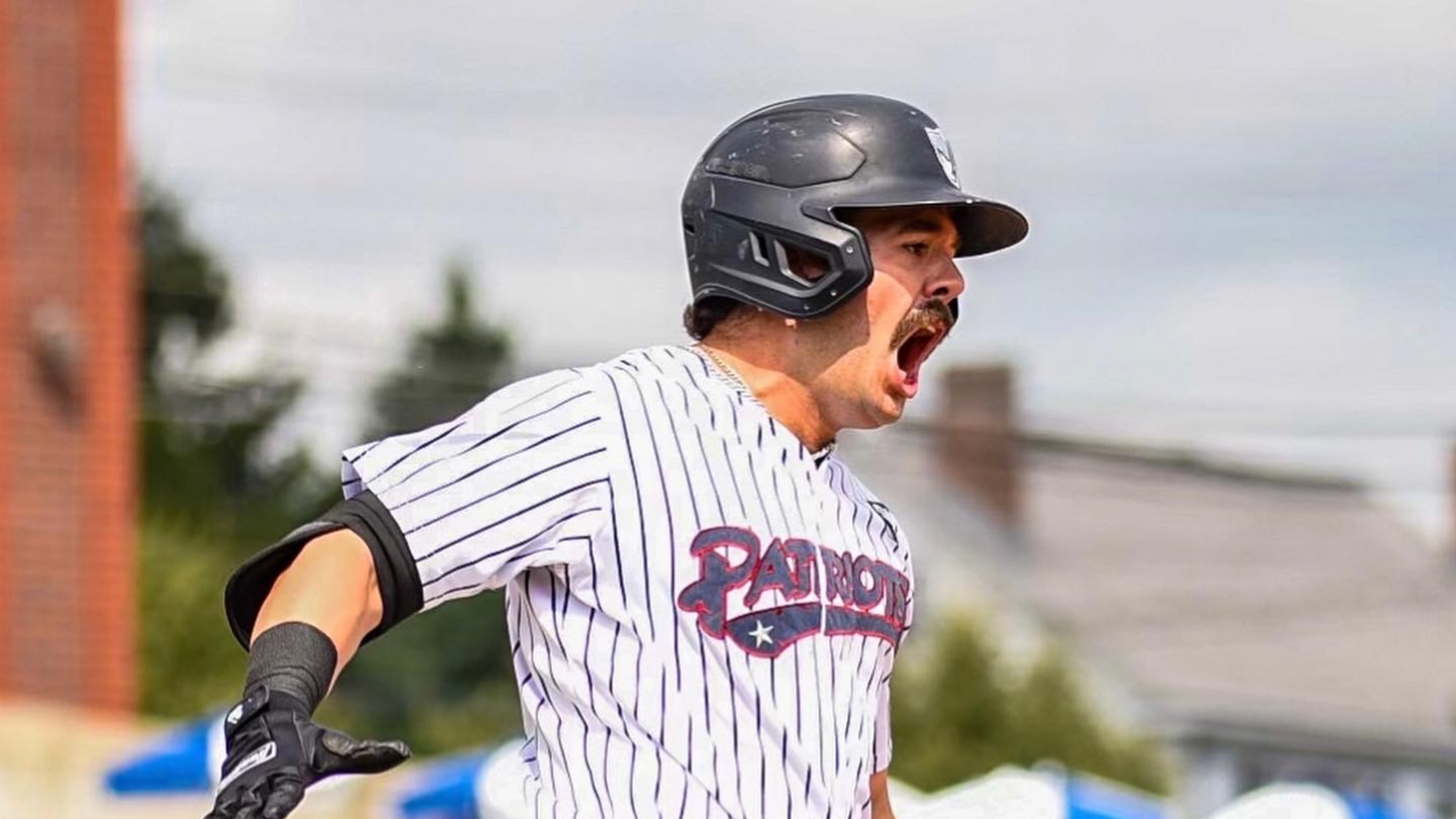 Bridgewater, New Jersey – The Somerset Patriots (73-46) used an eight-run fourth inning and a grand slam by Austin Wells to top the New Hampshire Fisher Cats (52-68) by a score of 8-1 on Sunday afternoon. The Yankees No. 4 prospect, Wells hit his career-high 17th home run of the
Beeter's Career Day Buries New Hampshire in Saturday Night Victory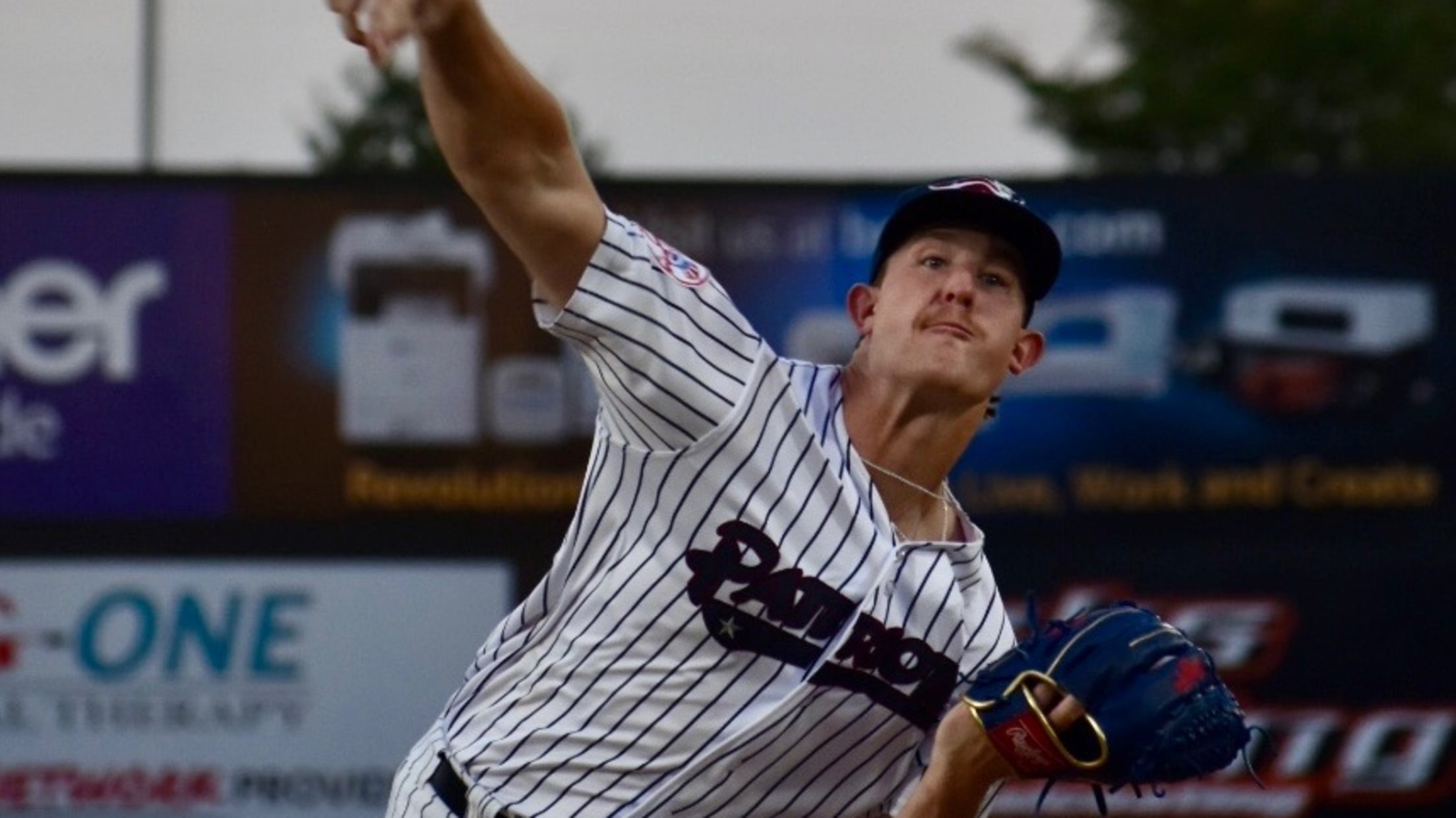 Bridgewater, New Jersey – The Somerset Patriots (72-46) buried the New Hampshire Fisher Cats (52-67) by a score of 5-2 on Saturday night behind another dominant starting pitching performance. Yankees No. 9 prospect Clayton Beeter made his fourth start for the Patriots since being acquired at the trade deadline. Beeter
Sixteen Strikeouts Stockpiled, But Somerset Loses Second Straight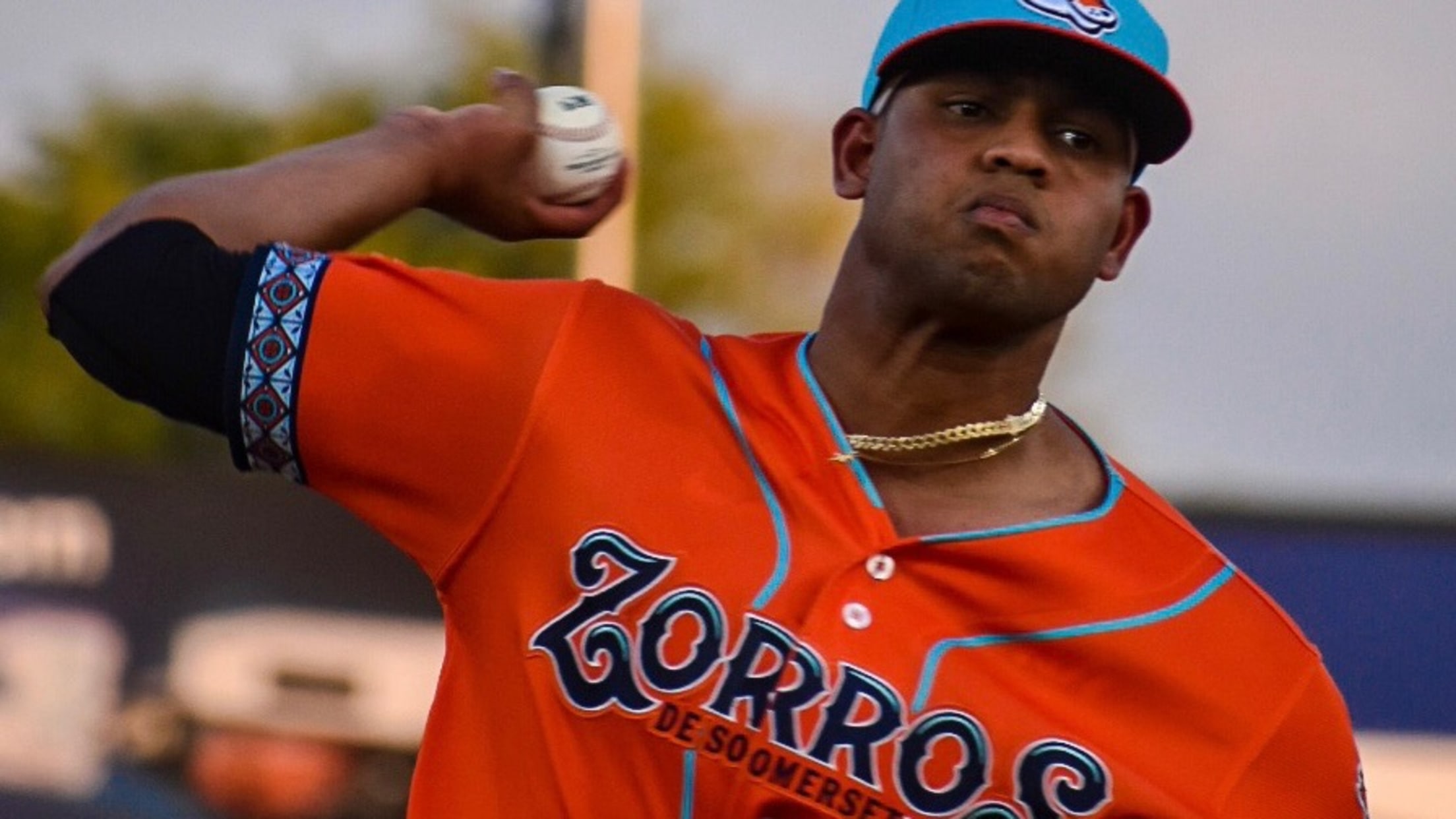 Bridgewater, New Jersey – The Somerset Patriots (71-46) were defeated by the New Hampshire Fisher Cats (52-66) by a score of 5-1 on Friday night at TD Bank Ballpark in another game that was dominated by pitching. One night after striking out 20 batters, Somerset stockpiled 16 more strikeouts on
Slugfest in Series Finale Leads Somerset to Six-Game Split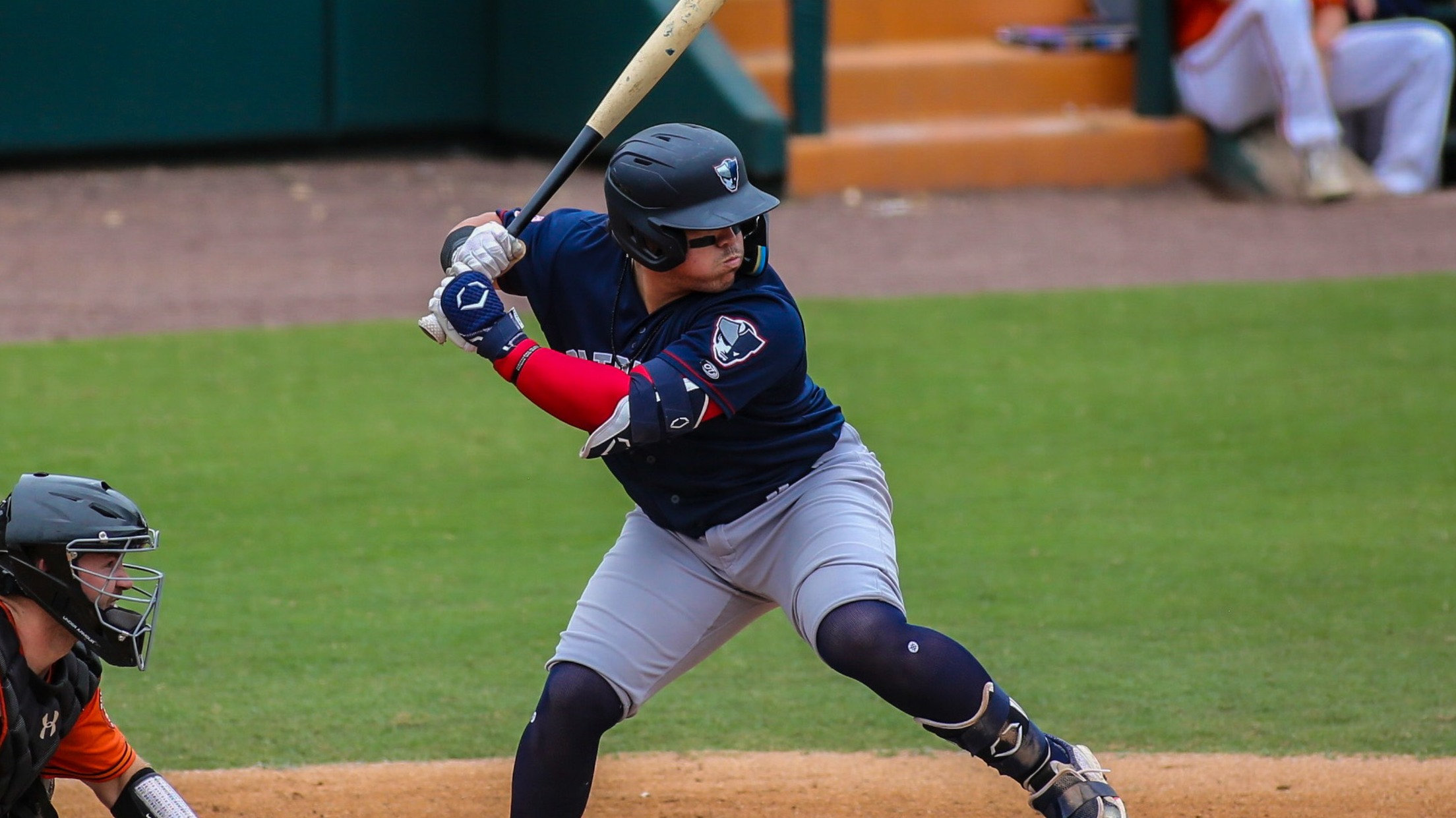 Bowie, MD -- The Somerset Patriots (69-44) slugged four home runs in a 13-3 victory over the Bowie Baysox (56-58) at Prince George's Stadium on Sunday afternoon. The Patriots scored in seven out of nine innings in the game, including four straight innings with a home run, by four different
Trio of Homers, Lights Out Pitching Seize Somerset's Series Win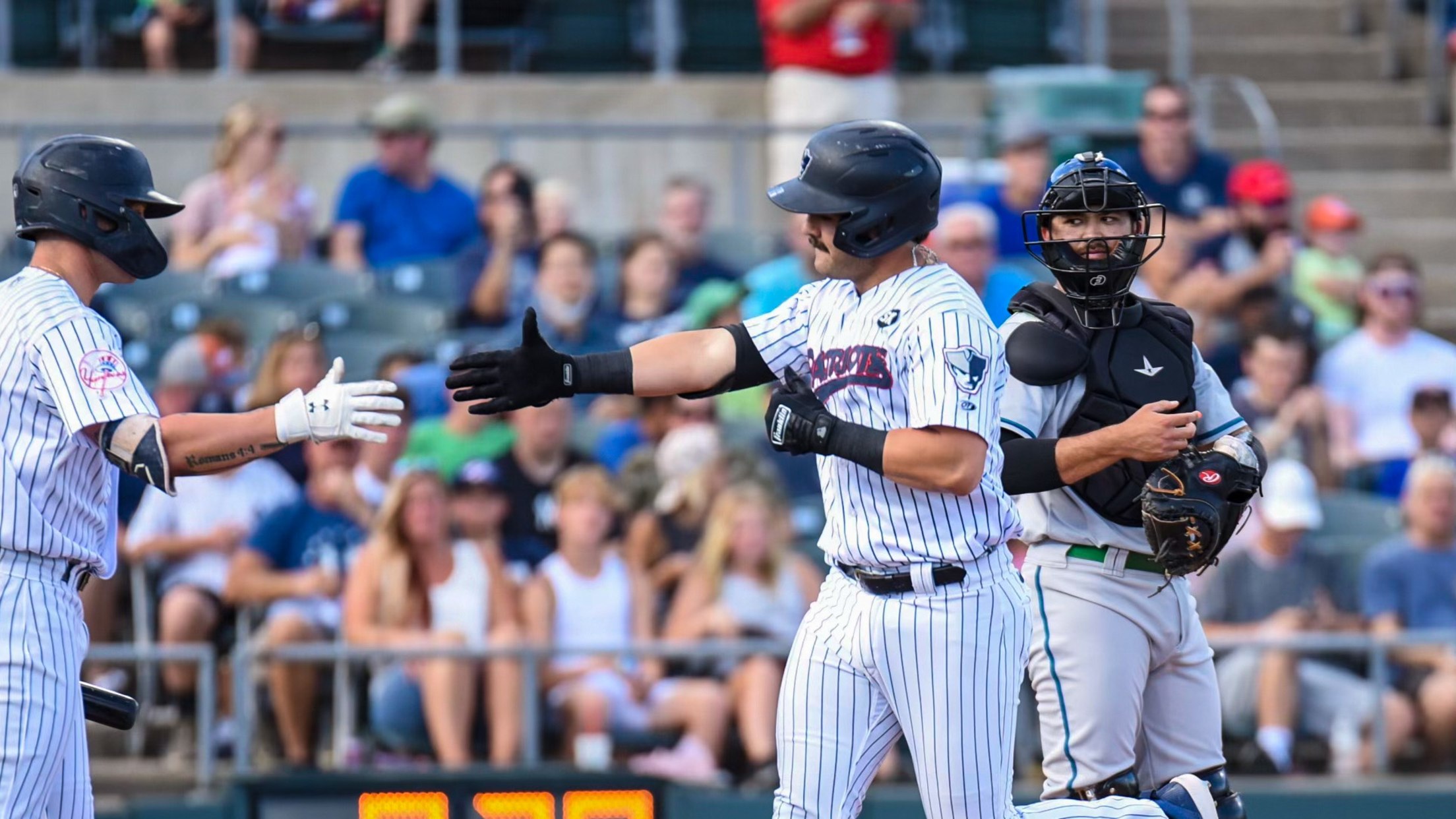 Bridgewater, NJ -- The Somerset Patriots (66-41) polished off a series victory at TD Bank Ballpark on Sunday night with a 10-1 win over the Hartford Yard Goats (63-43) behind three home runs and a slew of stellar pitching throughout the game. Austin Wells, Andres Chaparro and Elijah Dunham all
Early Onslaught Too Much To Overcome in Saturday Loss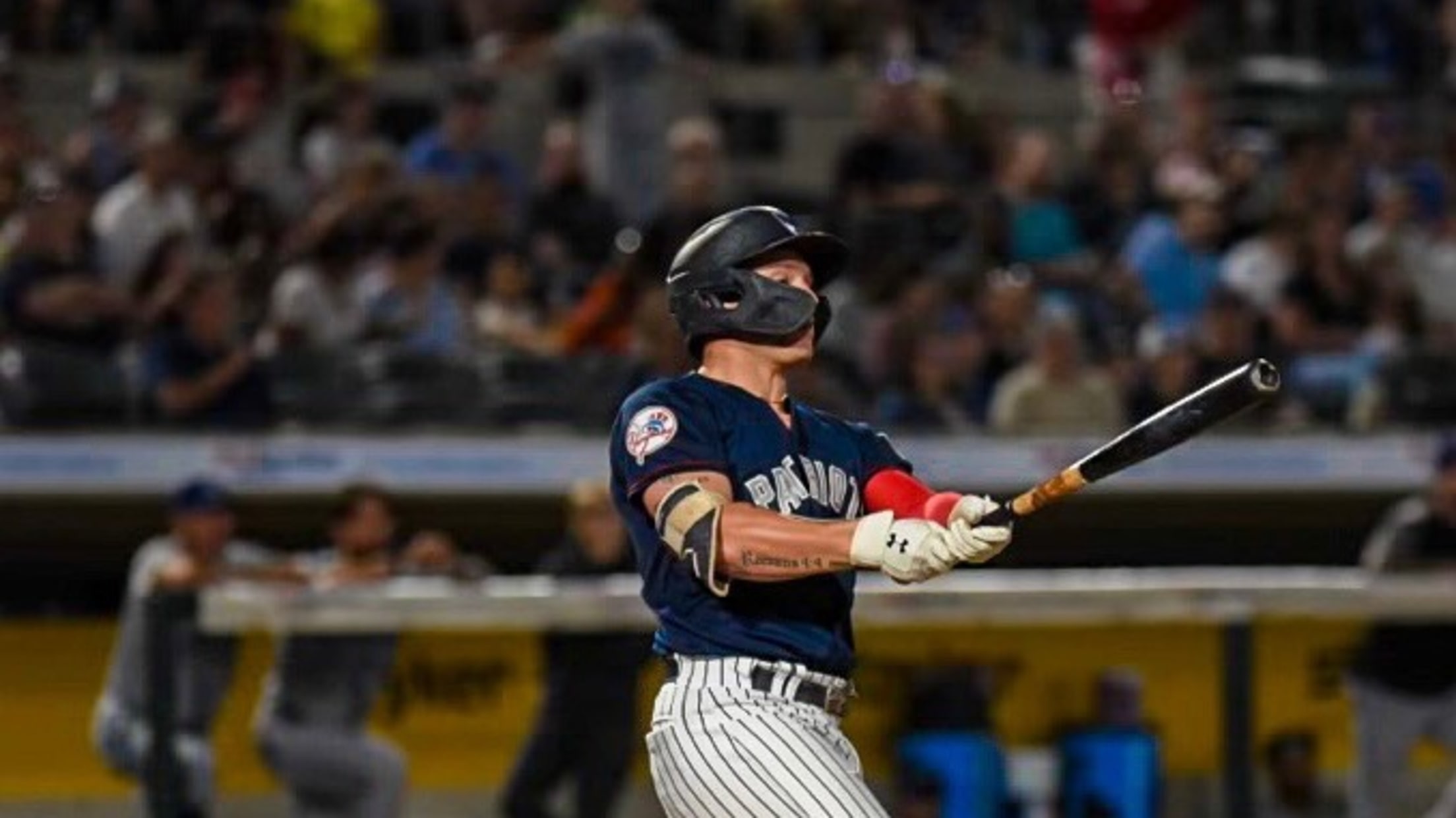 Boyle Ends Skid, Dominating in Tenth Straight Quality Start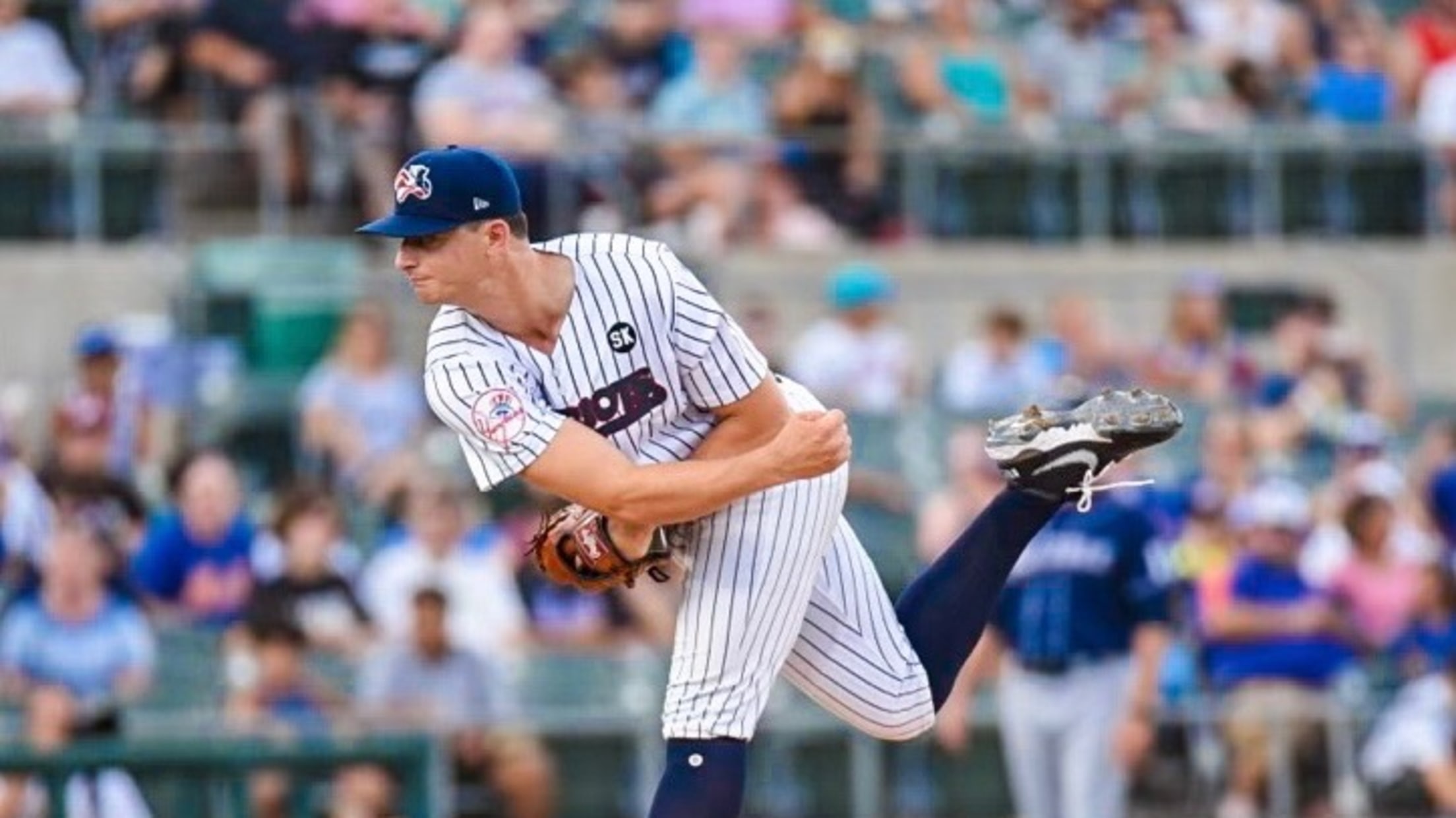 Subway Series Loss Result of Season-Long Skid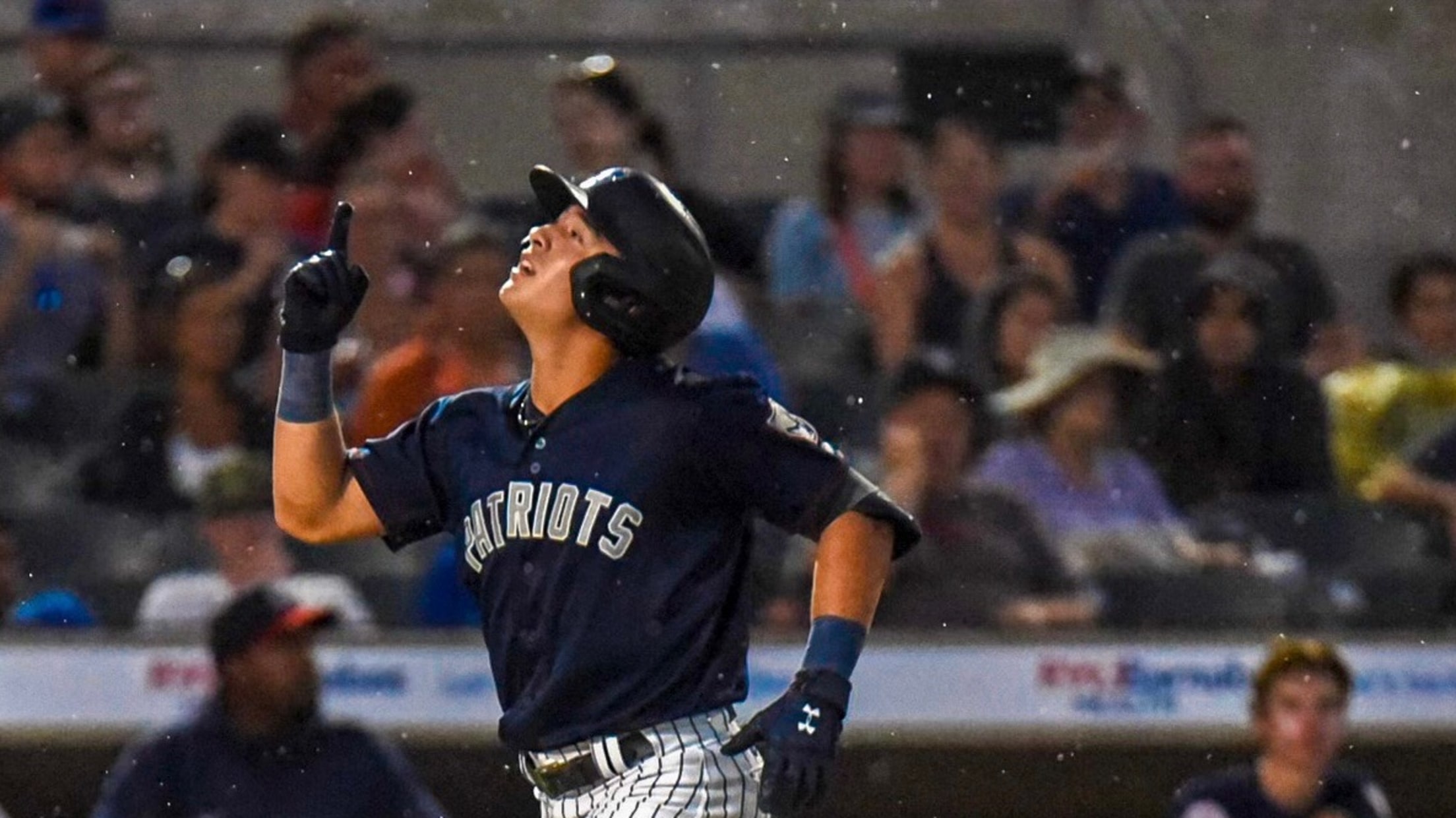 GAME 1 BOX SCORE | GAME 2 BOX SCORE | GET TICKETS
Season-Long Win Streak Snapped in 8-1 Loss at Richmond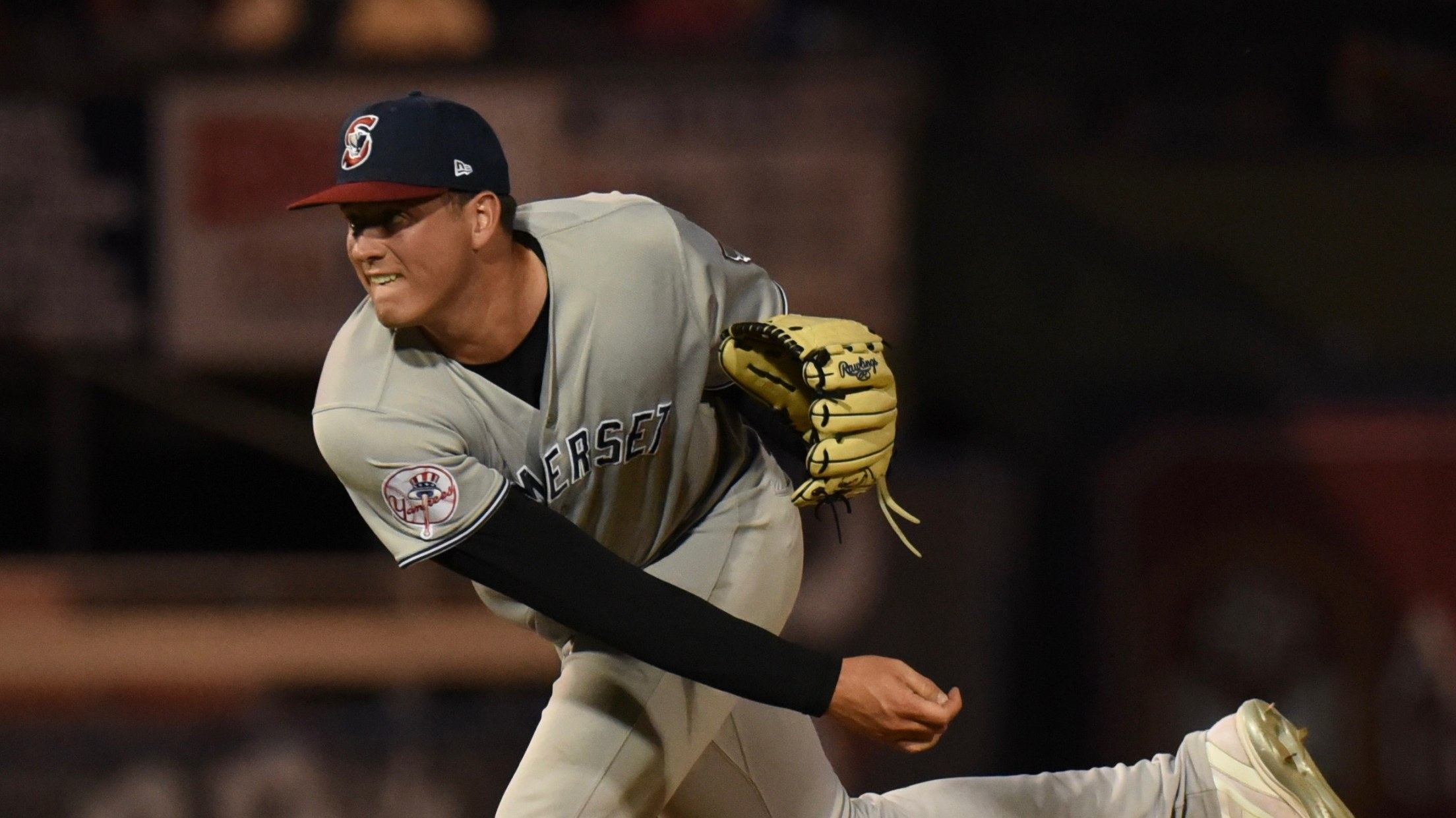 Six Homers in Double Header Sweep Surge Somerset to Sixth Straight Win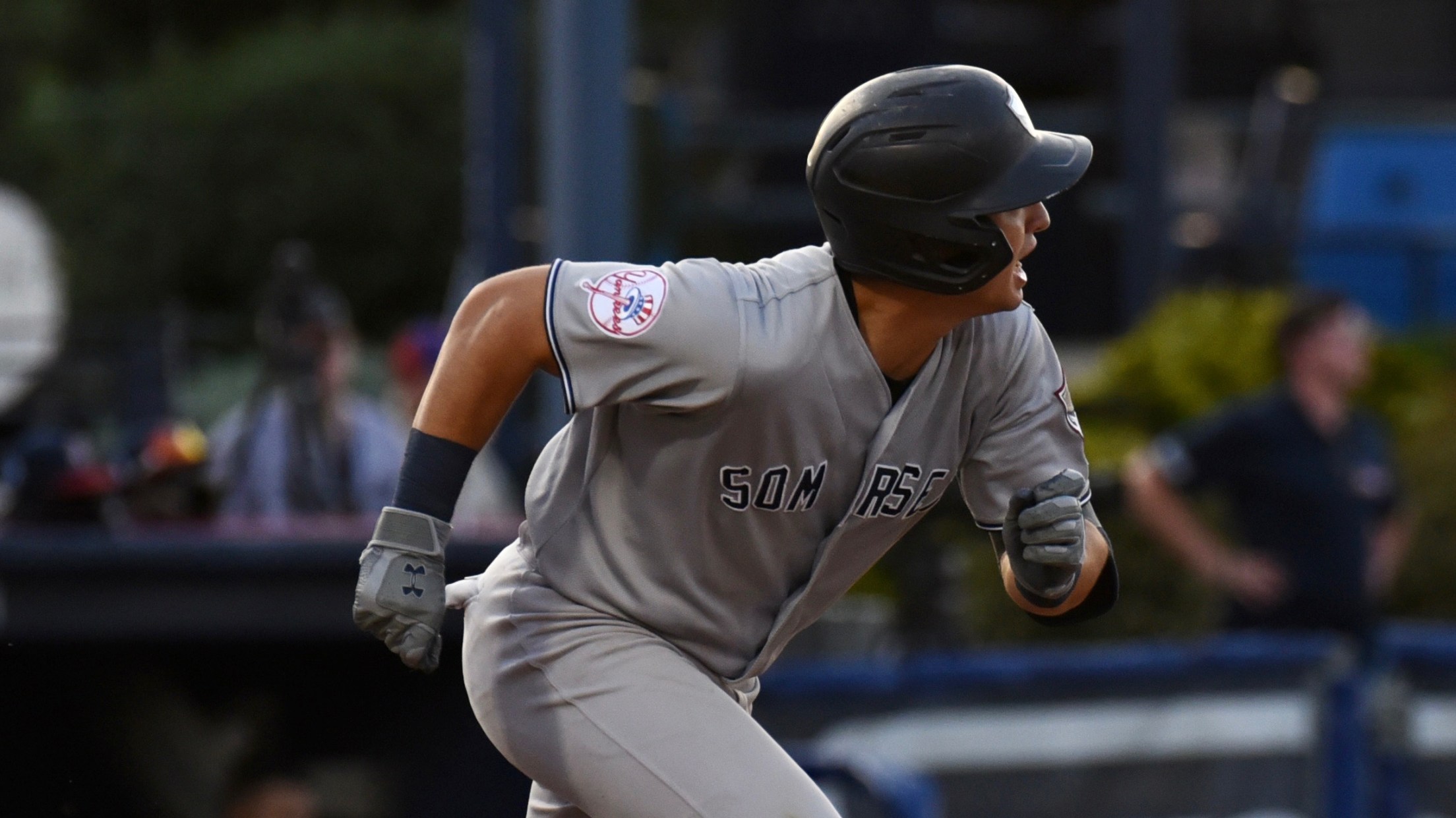 Richmond, Virginia - The Somerset Patriots (59-34) hit six home runs en route to a double header sweep of the Richmond Flying Squirrels (47-46) on Thursday. Somerset won the first game 7-1 and the second game 6-3, resulting in a season-high-tying six-game win streak for the Patriots. Yankees top prospect