Loons' Season Ends in Hard-Fought Battle
Title quest ends in MWL Eastern Division Championship Series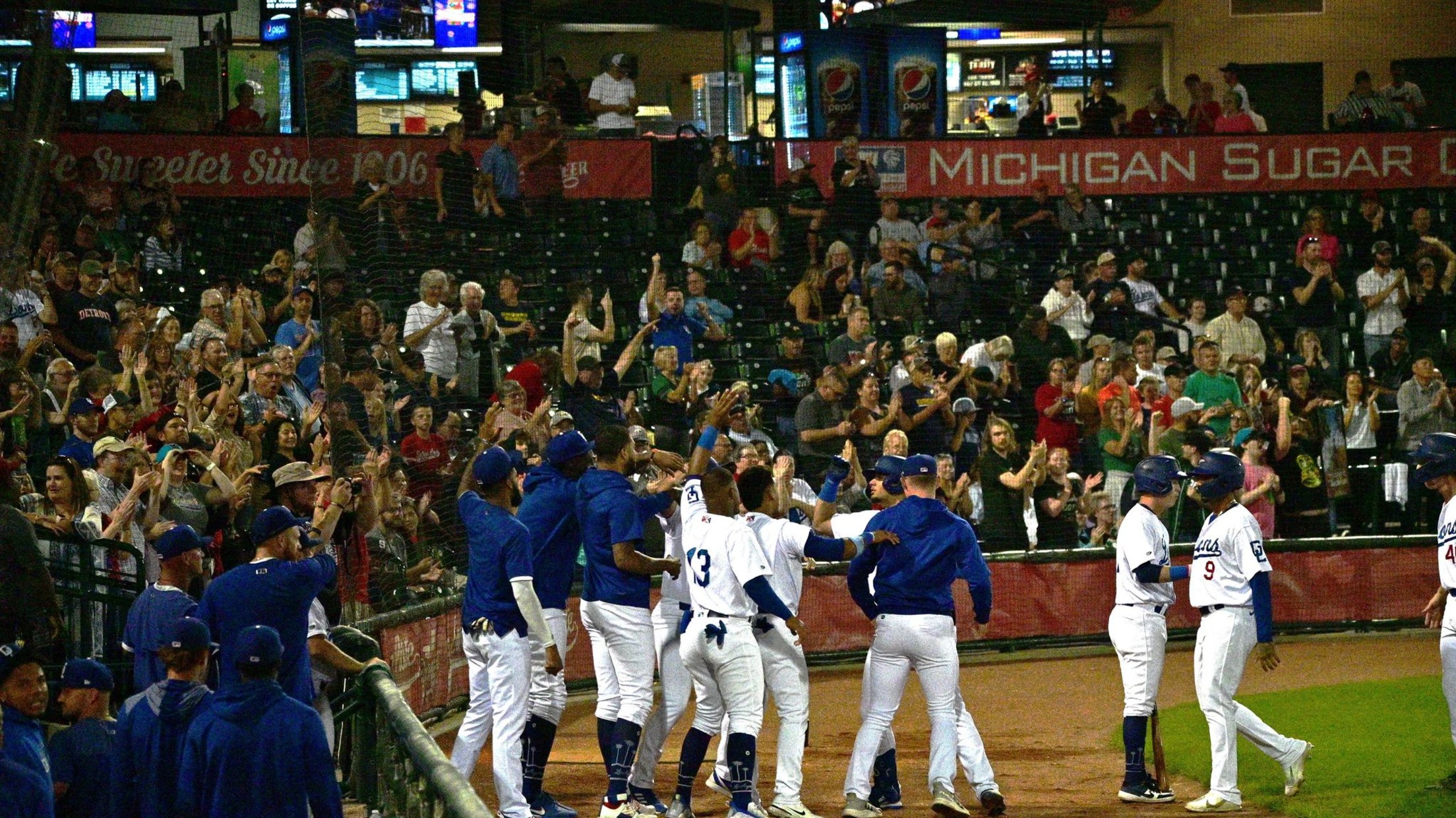 After an incredibly successful season and a first-half division title, the Great Lakes Loons' 2022 campaign came to its untimely end Friday night at Dow Diamond in Midland, Mich. The Loons went to Eastlake, Ohio, on Tuesday and won game one of the Midwest League Eastern Division Championship Series over
Loons Dominate Lake County to Open Playoffs
EASTLAKE, Ohio – The Great Lakes Loons were hobbling at the end of the regular season, losers of eight of their final 11 games. Rolling into Classic Park on Tuesday night, the Loons looked a lot more like the team that won the first half title. The Loons dominated the
Storm Take Double-Header Sweep
Rancho Cucamonga, CA – The Quakes dropped a double-header to the Lake Elsinore Storm on Saturday night, as they fell in ten innings in game one, by a final of 15-12, then dropped the second game by a final of 2-1 in seven innings at LoanMart Field. A pair of
Quakes Still Alive with Late Win Over 66ers
San Bernardino, CA – The Rancho Cucamonga Quakes rallied and then held on to stay alive in the playoff race, securing an 11-10 victory over the Inland Empire 66ers on Sunday night at San Manuel Stadium. A four-run rally in the seventh inning and some clutch work out of the
Rancho Rallies in the Ninth!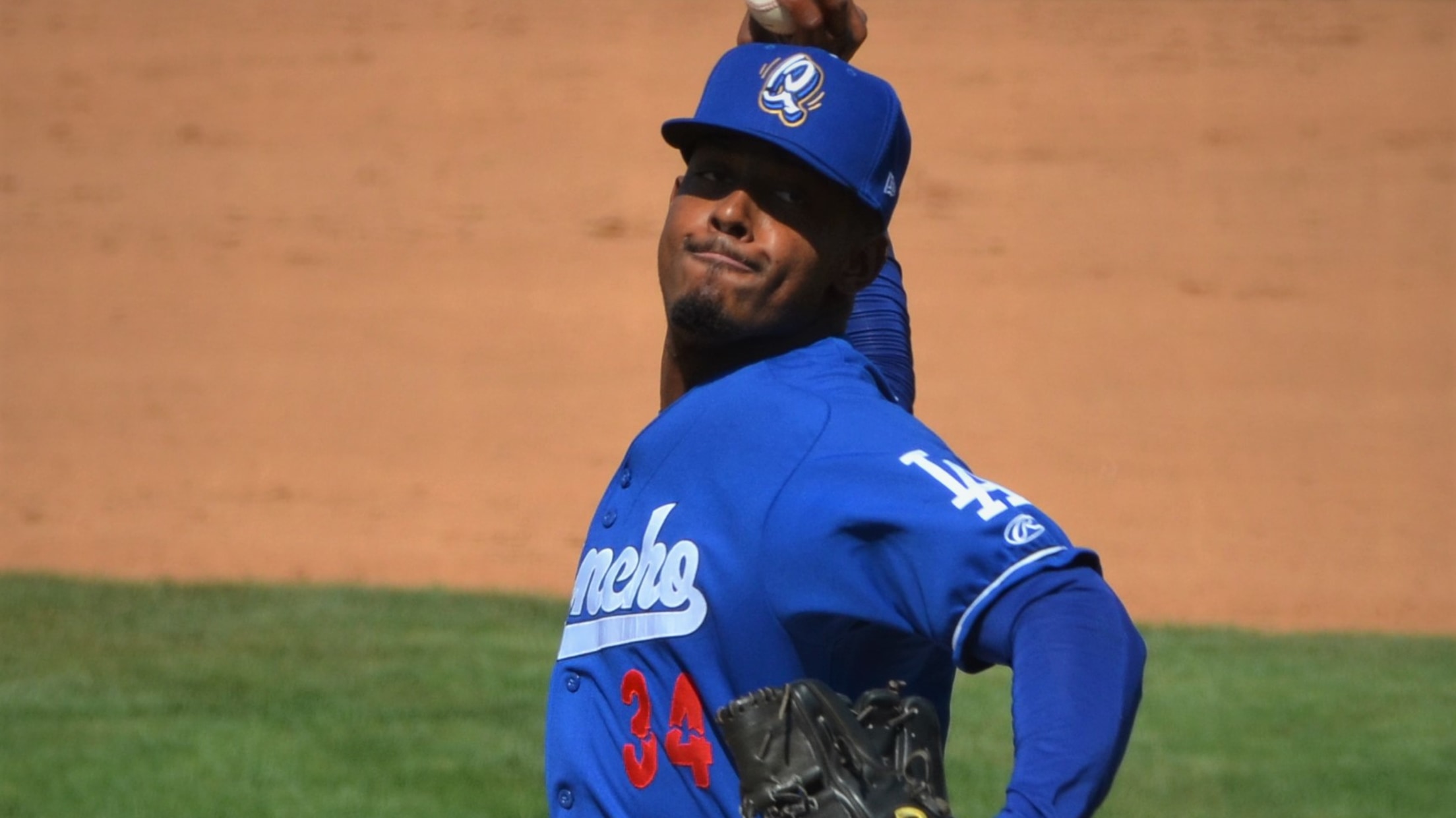 San Bernardino, CA – A four-run ninth inning kept Rancho's playoff hopes firmly alive on Friday night, as the Quakes stunned Inland Empire by a final of 8-5 at San Manuel Stadium. Inland Empire was 53-0 when leading after eight innings coming into Friday's game and reliever Kenyon Yovan had
Rushing with Another Huge Night in Win
Visalia, CA – Dalton Rushing had another massive offensive showing for the Quakes, helping Rancho to a 13-4 win over the Visalia Rawhide on Sunday evening at Valley Strong Ballpark. Rushing posted his first five-hit game of his pro career, as he went 5-for-6 and drove in three runs, as
Rawhide Top Quakes on Wednesday
Visalia, CA – The Visalia Rawhide halted their seven-game losing streak by defeating the Quakes on Wednesday night, 4-2 at Valley Strong Ballpark. Although the Rawhide were held to just four hits on the night, they took advantage of nine Rancho walks, as all four of their runs that scored,
Quakes Work Late to Win on Tuesday
Visalia, CA – The Rancho Cucamonga Quakes rallied multiple times on Tuesday, eventually scoring twice in the tenth inning to down the Visalia Rawhide by a final of 8-6 at Valley Strong Ballpark. Reinaldo De Paula pitched around trouble in the ninth, then held the lead in the tenth, helping
Offense Slowed in Loss to Nuts
Rancho Cucamonga, CA – The Modesto Nuts won for the fourth time in six games, defeating the Rancho Cucamonga Quakes in Sunday's series-finale by a final score of 7-2 at LoanMart Field. The Rancho Cucamonga offense was limited to just four hits and never quite got on track, as the
Rushing with Big Night in Loss
Rancho Cucamonga, CA – The Modesto Nuts won for the second time in three nights at LoanMart Field, securing an 11-6 win over the Quakes on Thursday evening. Despite Dalton Rushing's first career four-hit night and multi-homer game, the Quakes lost for the third time in the last four games.
Rushing Homer Puts Quakes Ahead to Stay!
Rancho Cucamonga, CA – Just one night after having a huge ninth-inning letdown, the Rancho Cucamonga Quakes rebounded with a scoreless ninth, holding off the Modesto Nuts to earn a 9-6 victory on Wednesday night at LoanMart Field. Kelvin Bautista struck out three of four hitters in the ninth, helping
Quakes Drop Tough one on Tuesday
Rancho Cucamonga, CA – The Modesto Nuts pulled off an improbable win on Tuesday, scoring nine times in the ninth inning to stun the Quakes at LoanMart Field, 15-11. Madison Jeffrey and Christian Suarez (3-5) struggled in the ninth, as Modesto collected seven hits, but also capitalized on four walks
Winning Streak Stopped on Sunday
Lake Elsinore, CA – The Rancho Cucamonga Quakes saw their four-game road winning streak come to an end on Sunday evening, as they dropped a 9-7 decision to the Lake Elsinore Storm. Despite out-hitting the Storm, 13-5, the Quakes couldn't overcome 12 men left on base and eight walks to
New Guys Come Up Big Again for Quakes
Rancho Cucamonga, CA – The Rancho Cucamonga Quakes got solid production from some recent newcomers, defeating the Inland Empire 66ers by a final of 9-4 on Saturday night at LoanMart Field. The Rancho pitching staff held to Inland Empire to just three hits, overcoming a 14-walk performance to secure their
New Era Starts in Rancho, Quakes Beat Sixers
Rancho Cucamonga, CA – A new era of Quakes Baseball kicked off on Thursday night, as five recently-drafted players debuted and helped the Quakes to a 4-1 win over the Inland Empire 66ers at LoanMart Field. Although the energy from the new position players was clearly noticeable, the show was