Rome announces name change for 2024 season
High-A affiliate of the Braves welcomes fan ideas on new moniker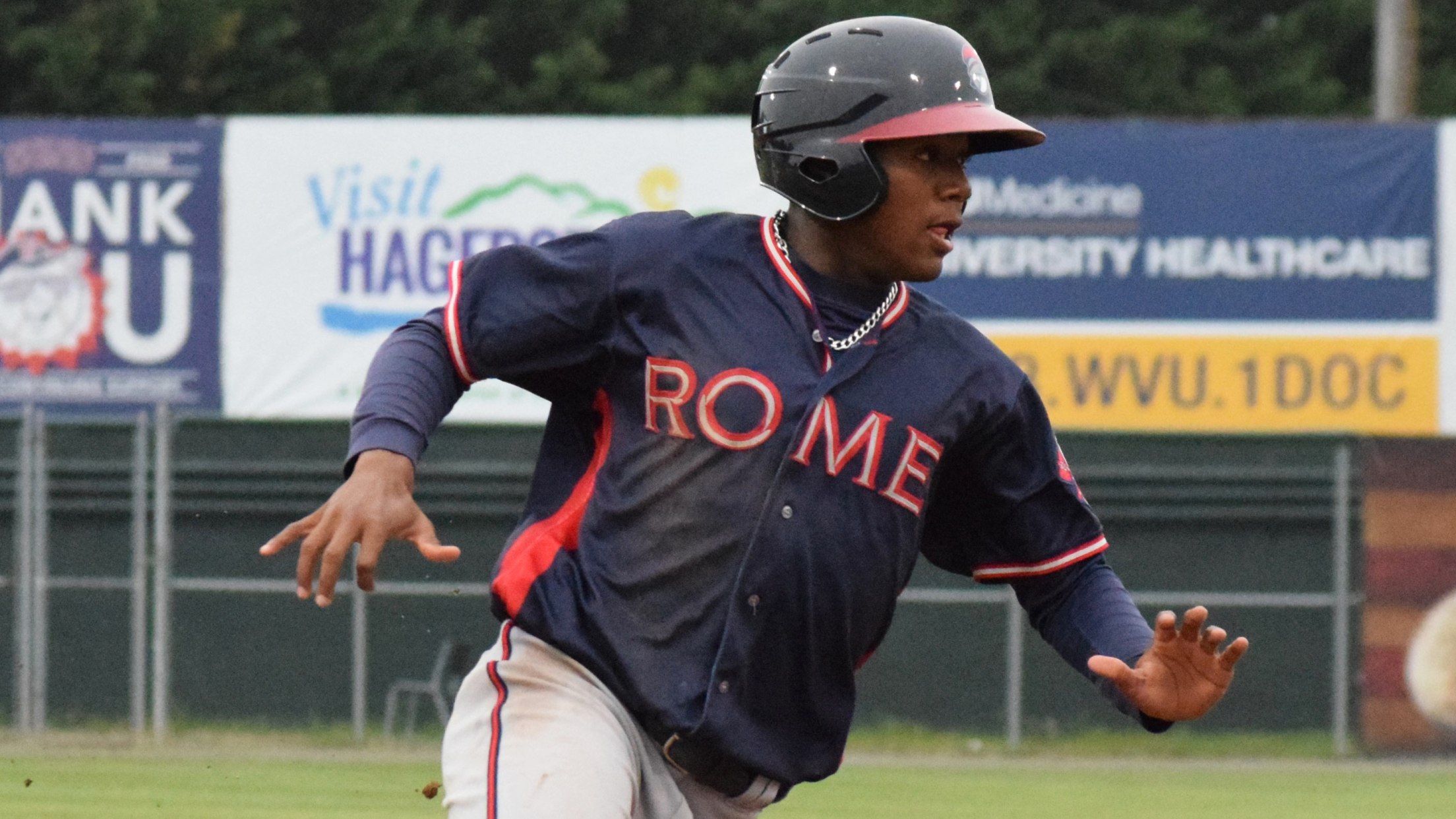 A new era will begin for Rome in 2024. The Rome Braves, Atlanta's High-A affiliate, announced last week that the team will play with a new name next year. The club is soliciting input from fans in coming up with a new moniker, with a submissions process open through Friday.
Senators get creative to help identity flourish
Harrisburg brand still evolving after nearly 35 seasons in Double-A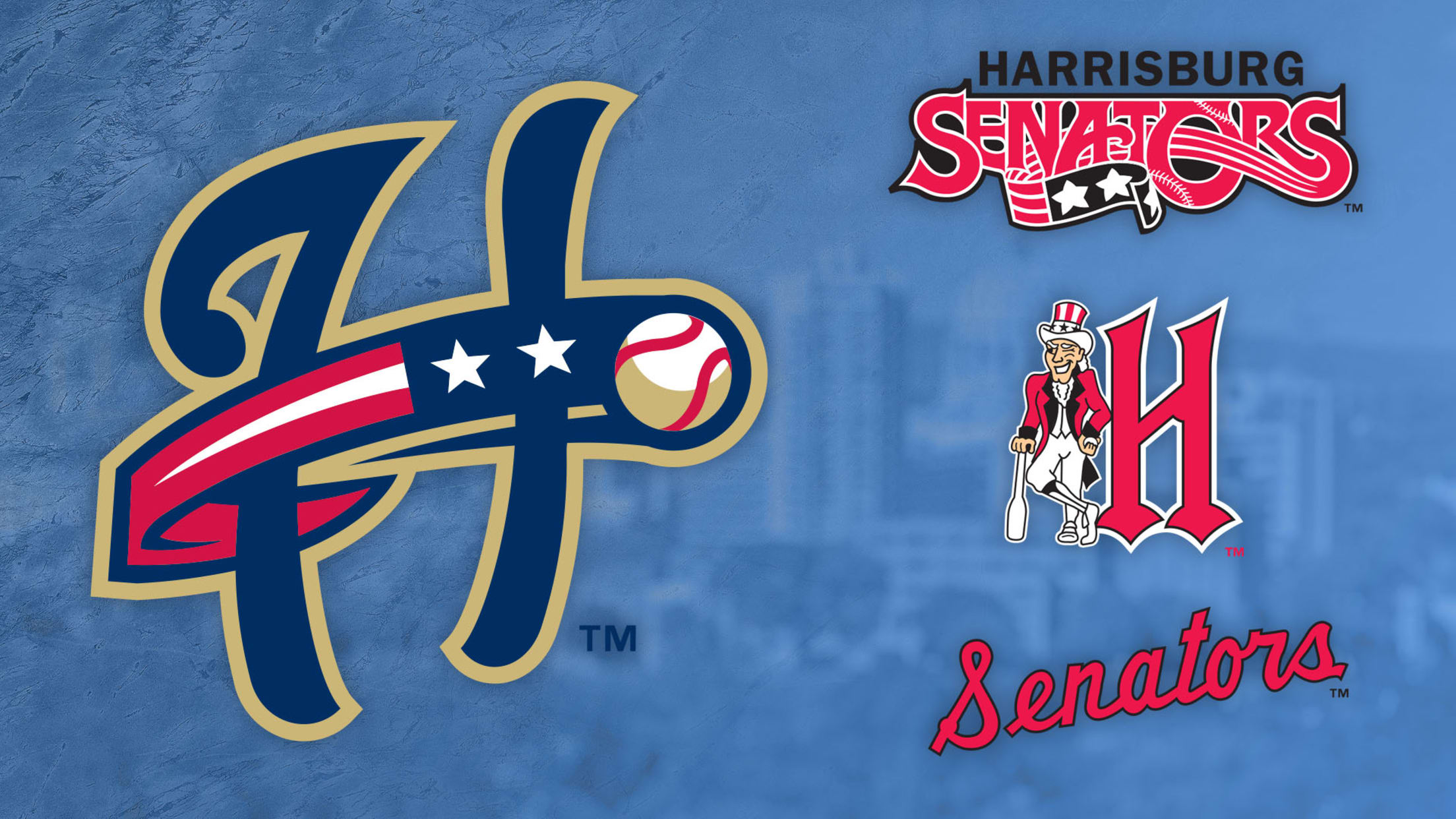 With so much focus year after year on the newest and wildest rebranding projects in Minor League Baseball, MiLB.com takes a look at the flip side. This spring and summer, we will be profiling teams with some of the longest continually used nicknames in each league. Next up: the Eastern
New alternate logos, caps abound in 2020
Franchises across Minors add fresh looks to their official marks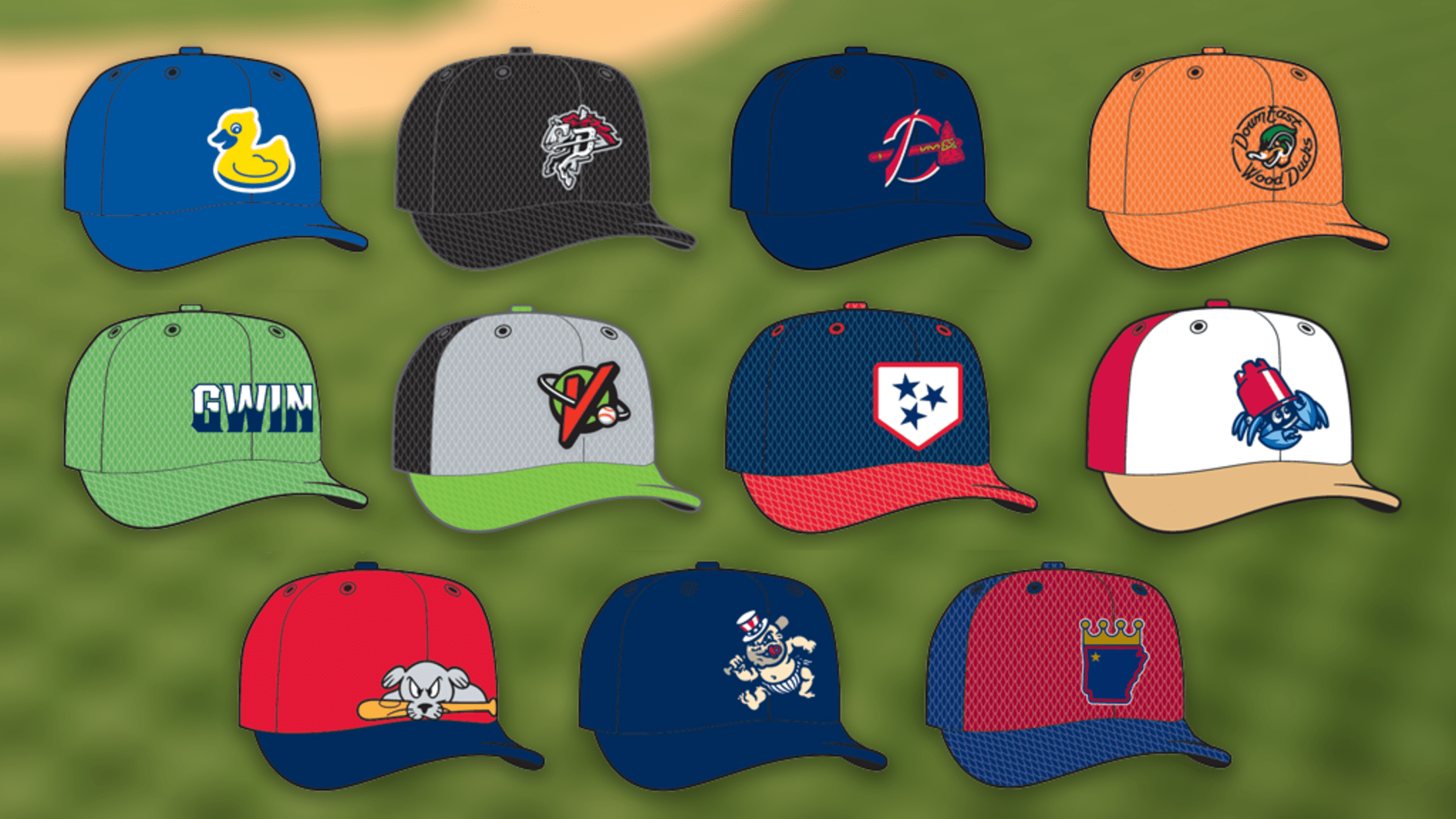 Every passing minute is another one closer to Minor League Opening Day, which this year takes place April 9. Wait, what's that you say? You are just now realizing you don't have a single piece of new merchandise from your favorite team? Say no more.Each offseason, beyond the bevy of
New Minor League names, logos for 2020
A nationwide rebranding roundup, from Rookie ball to Triple-A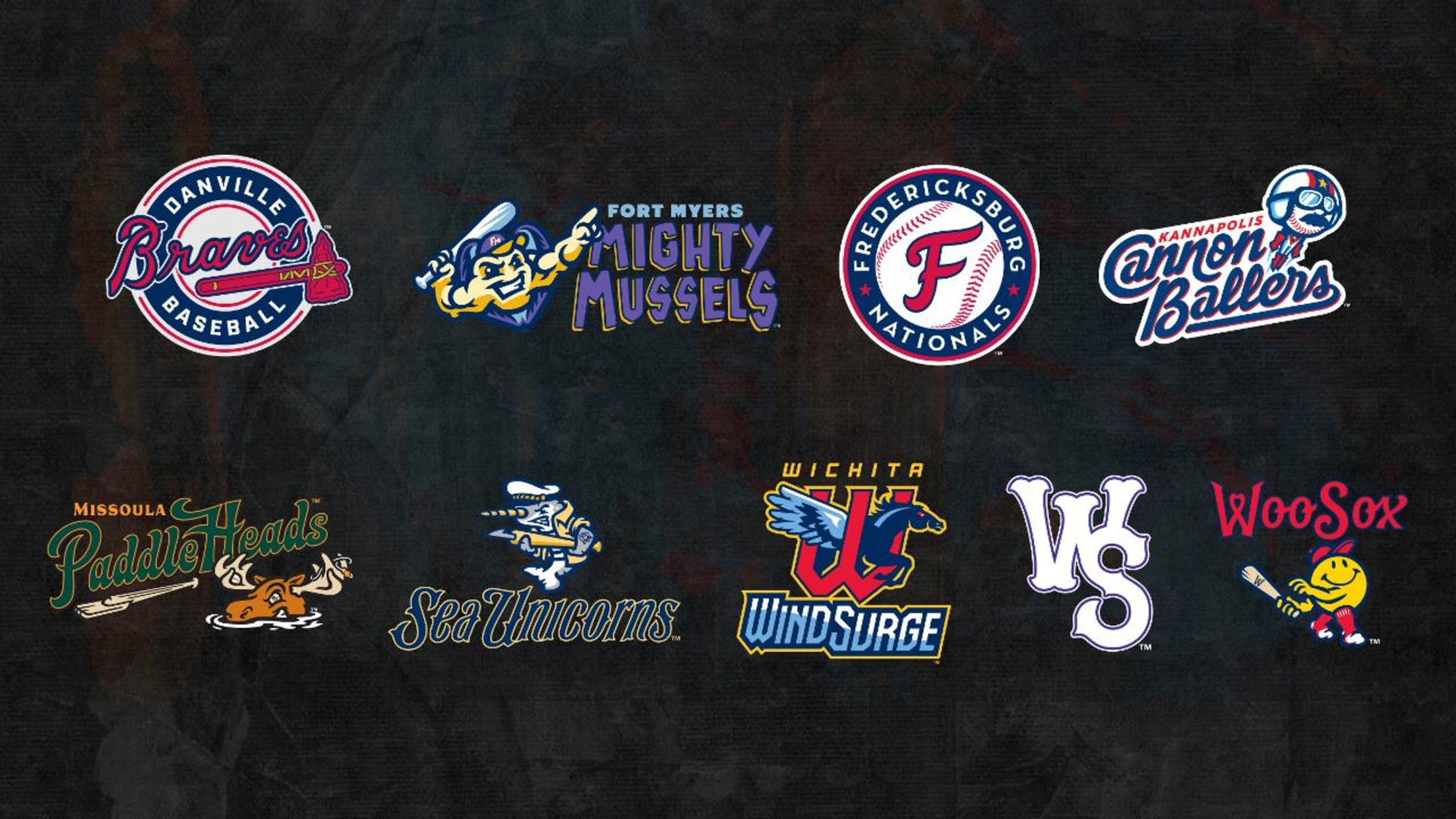 The Winston-Salem Dash unveiled a new primary logo on Wednesday, thus concluding the Minor League Baseball rebranding season. During this roughly three-month period, one of the most reliably entertaining portions of the offseason, teams across the country unveil new names, logos or both. Now that rebranding season is in the rearview
Purple pros: Dash introduce classic look
Winston-Salem welcomes retro aesthetic in new primary logo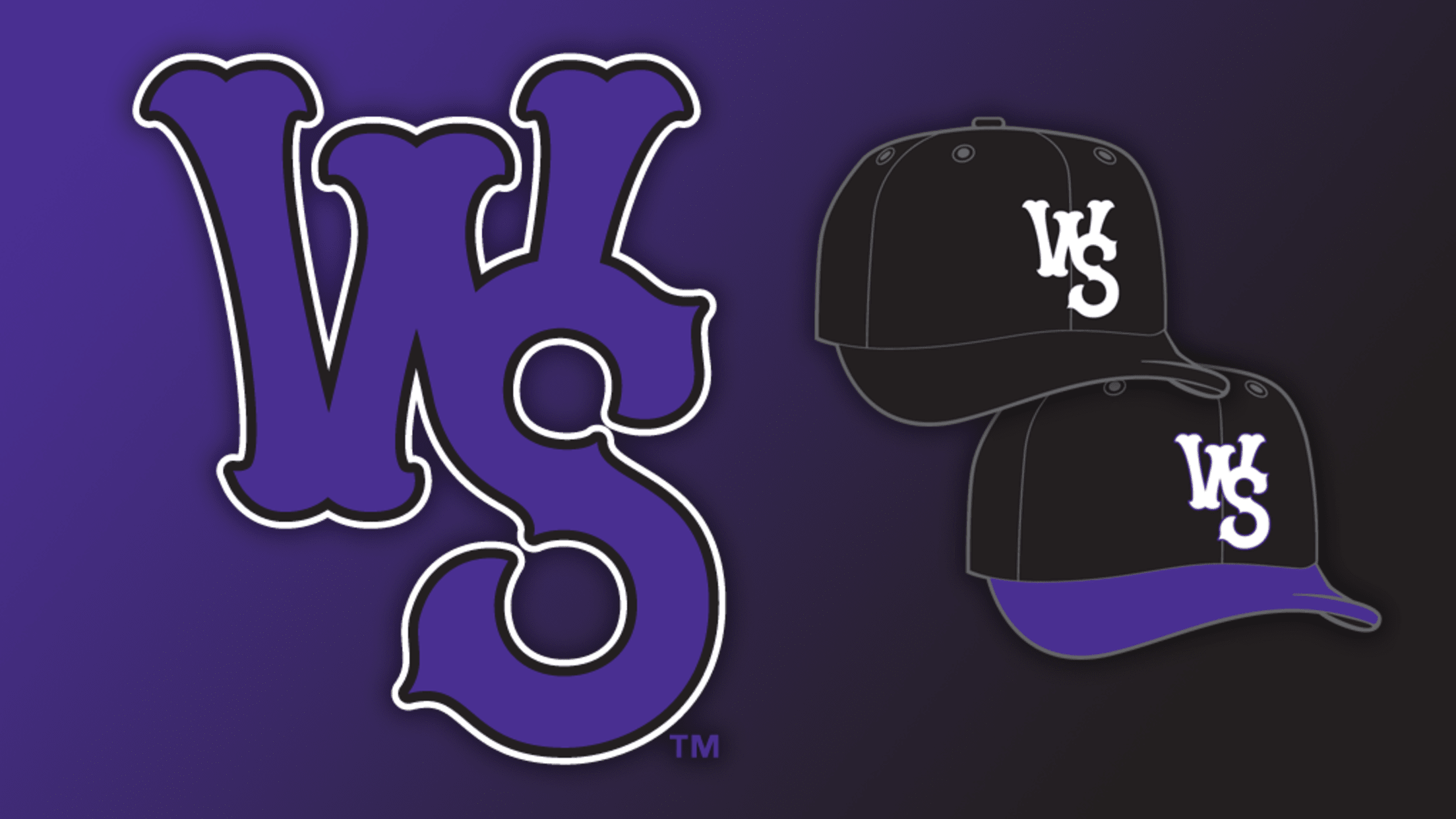 New decade, new logo. The Winston-Salem Dash, Class A Advanced affiliate of the Chicago White Sox, unveiled their new primary logo on Wednesday afternoon. The longtime Carolina League franchise has adopted a simpler, cleaner look, featuring an interlocking "WS." This mark offers simultaneous nods to both "Winston-Salem" and "White Sox." 
Legends of the Deep: Sea Unicorns emerge
All's well that ends whale as Norwich unveils new aquatic identity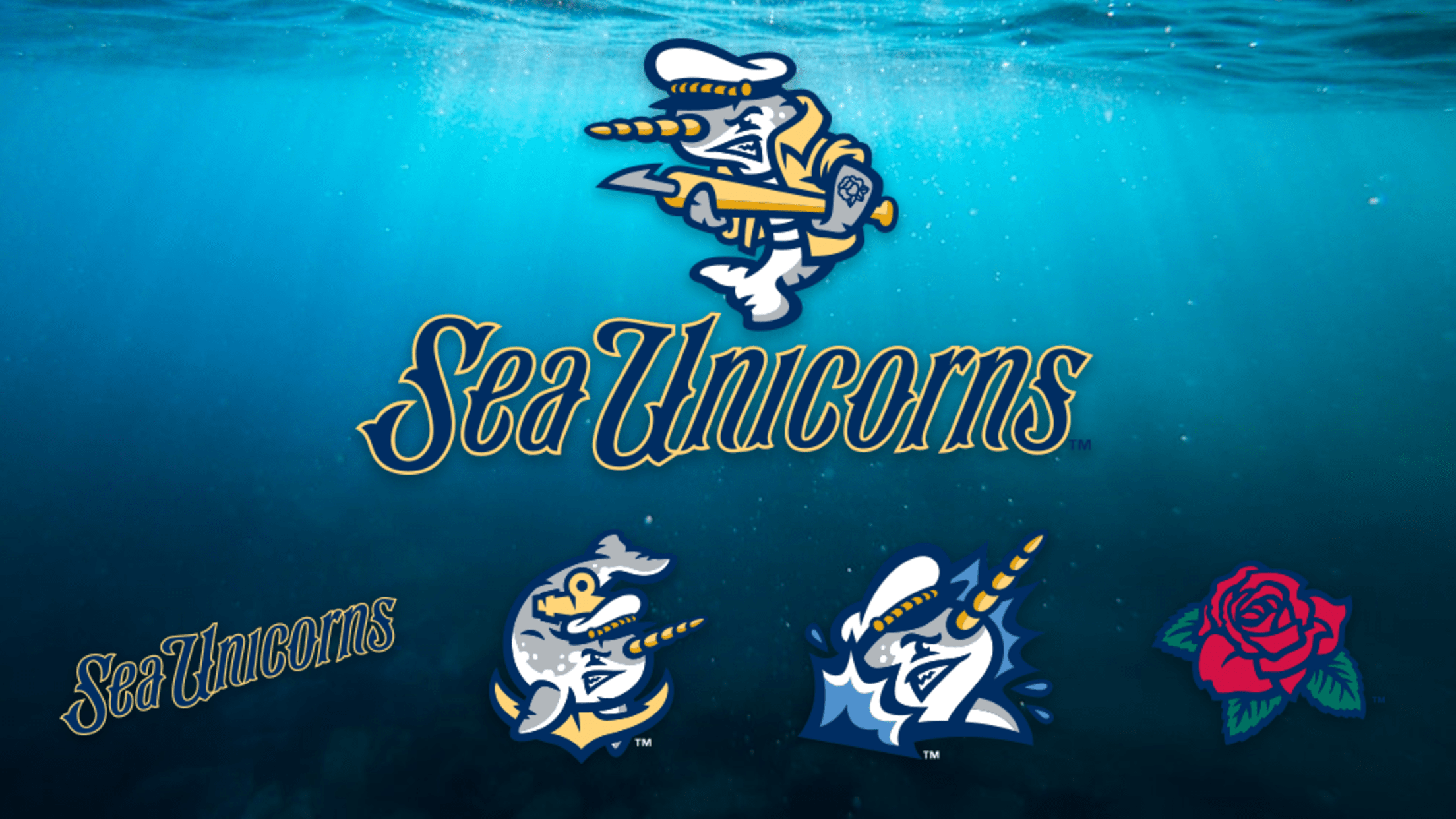 On Thursday afternoon in Norwich, Connecticut, there was a confirmed sighting of a heretofore apocryphal aquatic creature. Sea Unicorns have arisen from the briny deep.  During a public unveiling event at a local middle school, the New York-Penn League entity formerly known as the Connecticut Tigers revealed it will henceforth be
Miracle morph into the Mighty Mussels
New Fort Myers name, logos revolve around brawny bivalves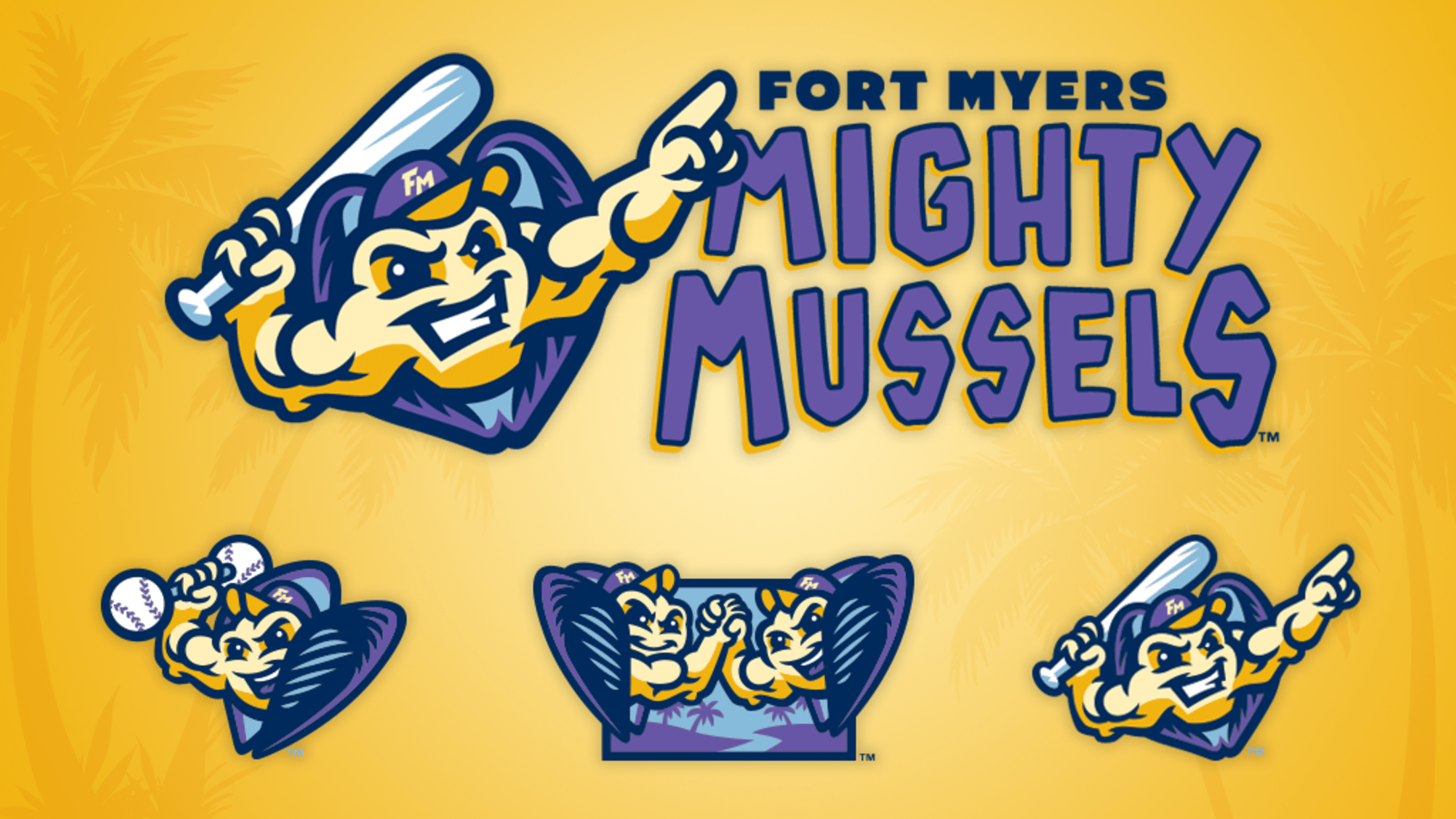 After 28 seasons as the Miracle, Fort Myers' Florida State League team is coming out of its shell. The Mighty Mussels have washed ashore. The Fort Myers Mighty Mussels name was unveiled to the public during a ballpark news conference Tuesday morning, alongside a logo set featuring the titular brawny bivalves
Put on a happy face: It's the WooSox
Worcester's team unveils name, logos in advance of 2021 debut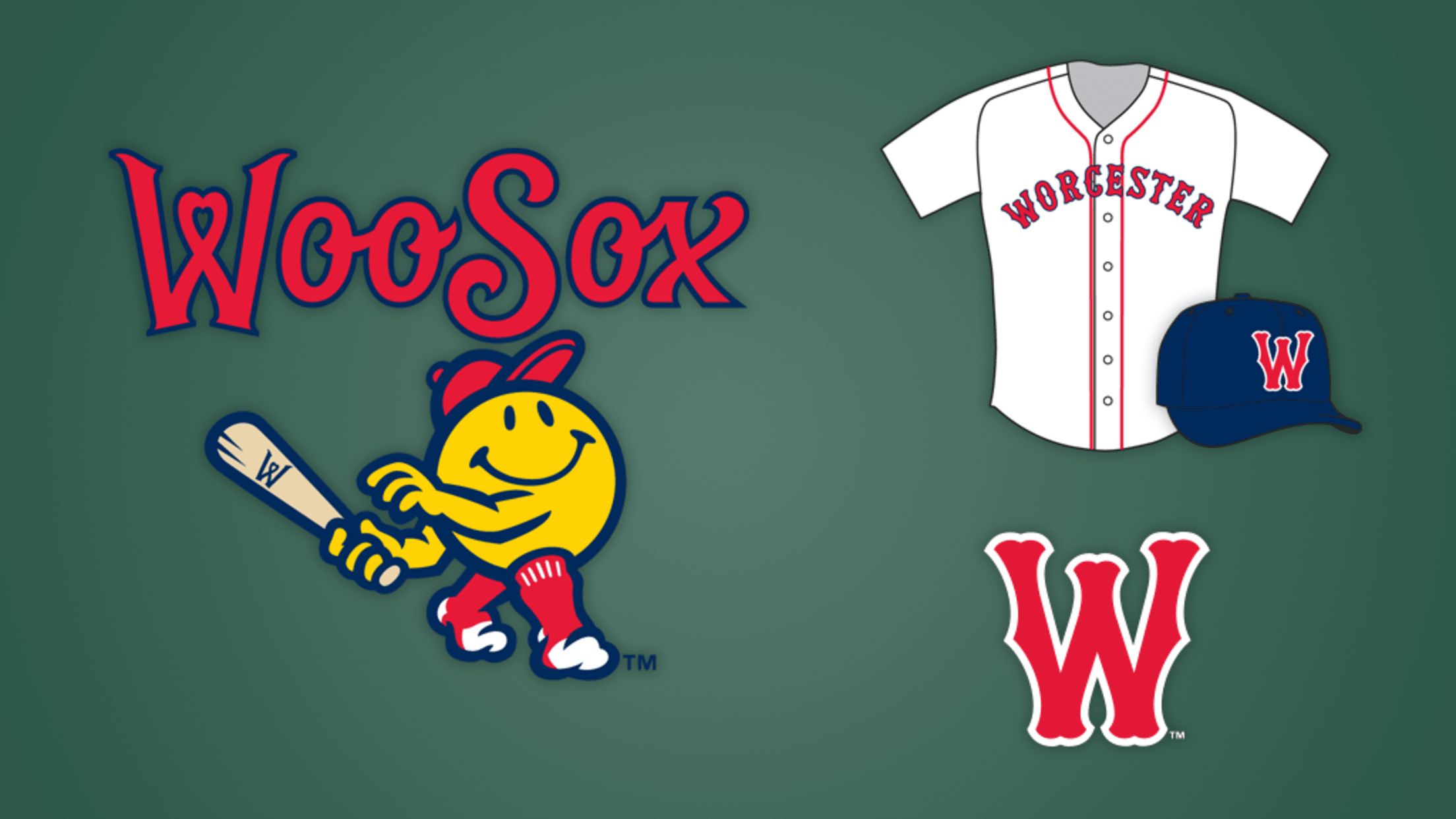 The Woo is coming through. On Monday evening, Boston's Triple-A affiliate announced that, beginning in 2021, it will be known as the Worcester Red Sox. But while that's the International League team's official moniker, its "WooSox" nickname promises to be more prominent. The first half of this portmanteau references the first
It's a breeze: Wind Surge blow into Wichita
Kansas' only MiLB team, debuting in 2020, unveils name, logos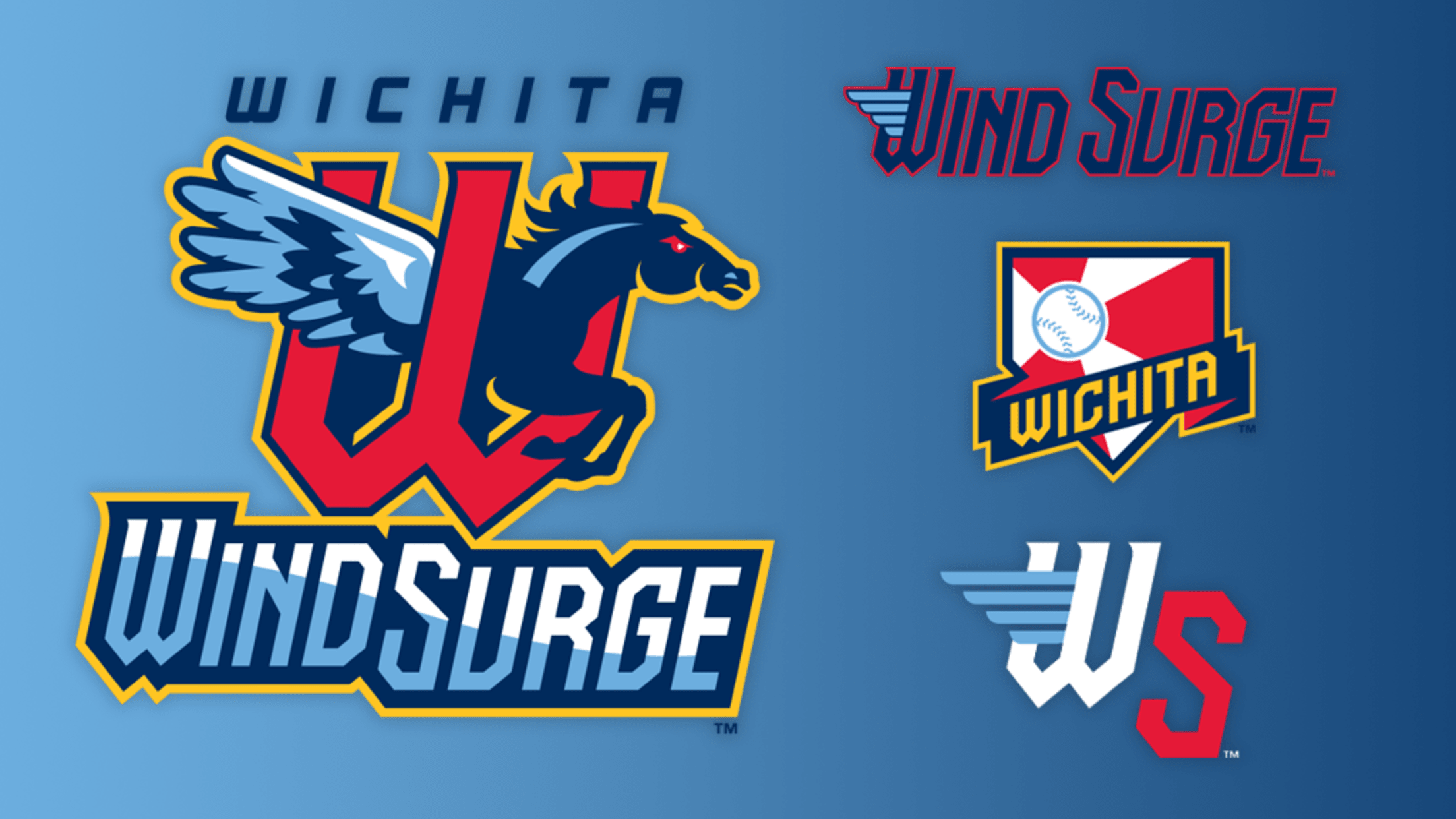 Wichita's current affair is a current of air. The Wind Surge have blown into town.In 2020, after a 12-season absence, Minor League Baseball is returning to Kansas' largest city. As of Wednesday evening, that team has a name: the Wichita Wind Surge -- Triple-A affiliate of the Miami Marlins --
Shore thing: PaddleHeads row into Missoula
D-backs' Pioneer League affiliate unveils aquatic moose identity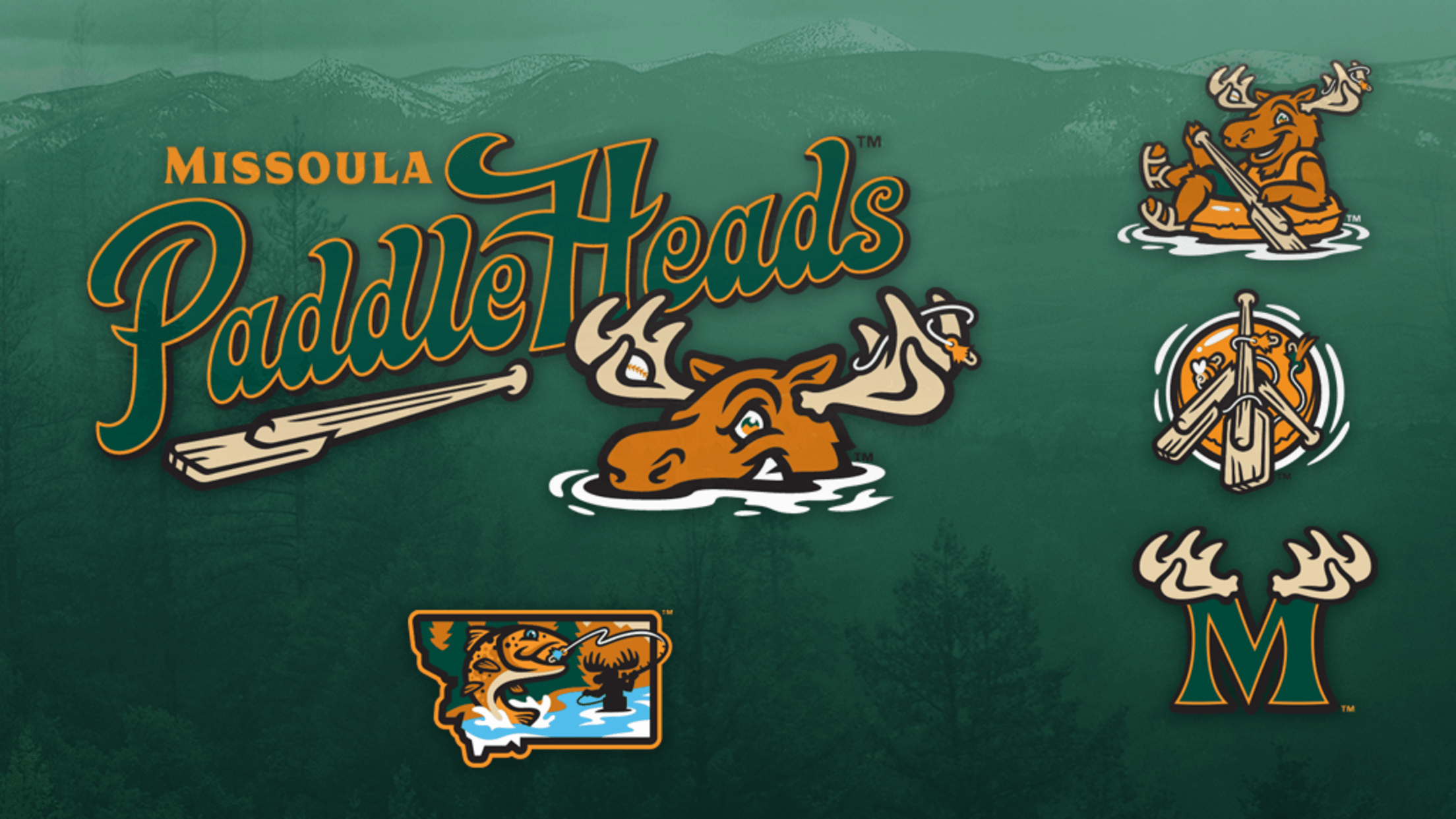 The moose was let loose.After 21 seasons as the Osprey, Missoula's Pioneer League team announced a name change at a team rebranding event held Monday morning at the Missoula Children's Theater.The Osprey are now the Missoula PaddleHeads, Rookie Advanced affiliate of the Arizona Diamondbacks.
It's lit: Kannapolis becomes Cannon Ballers
Sally League team launches new name ahead of ballpark move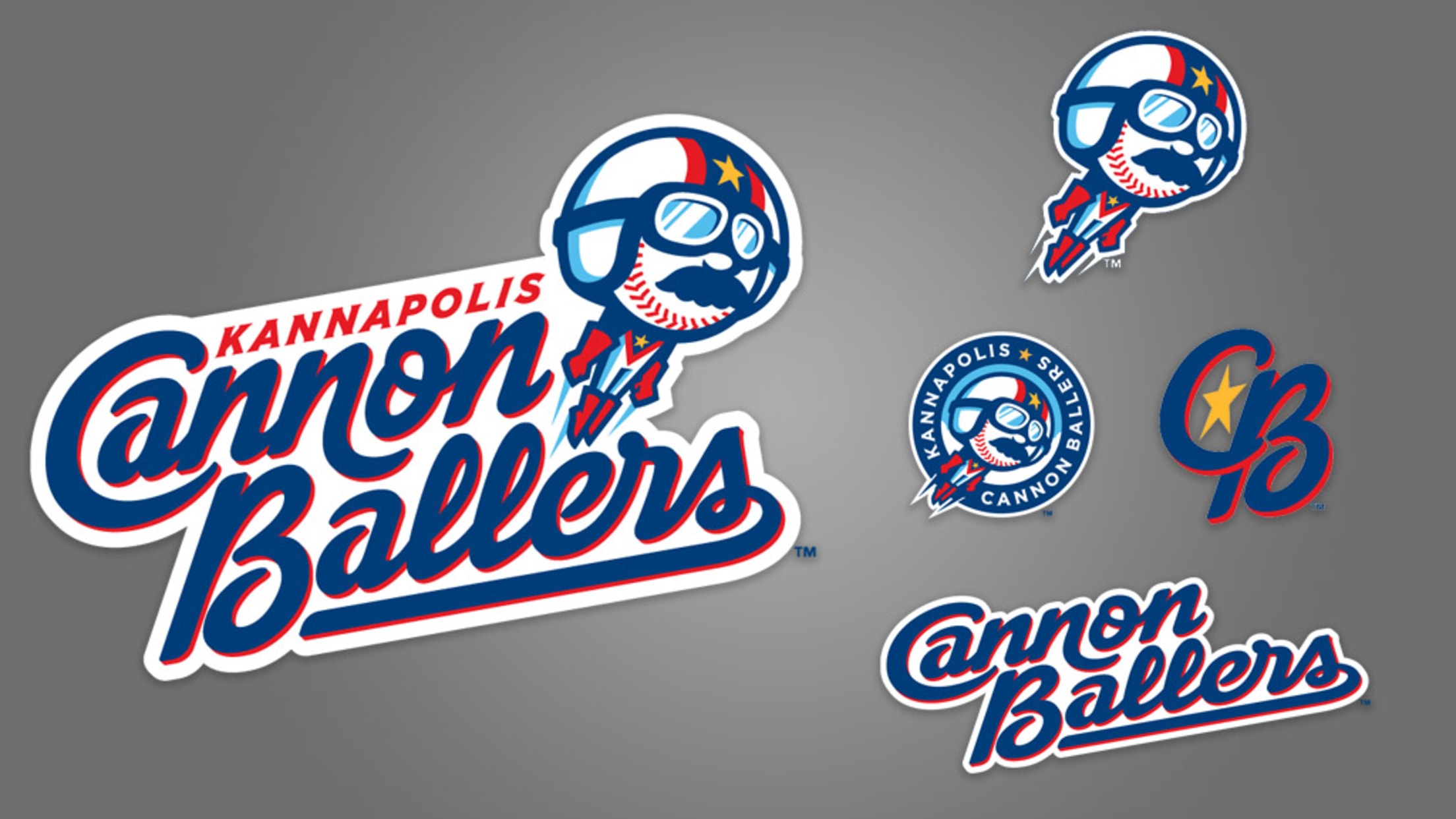 The Kannapolis Cannon Ballers have burst on to the scene. The Class A affiliate of the Chicago White Sox was previously known as the Intimidators. The fuse was lit for a franchise overhaul in February, when the long-running South Atlantic League franchise announced it would change its name in advance of
Marking Minors' momentous '19 milestones
Teams celebrate significant anniversaries with logos and promos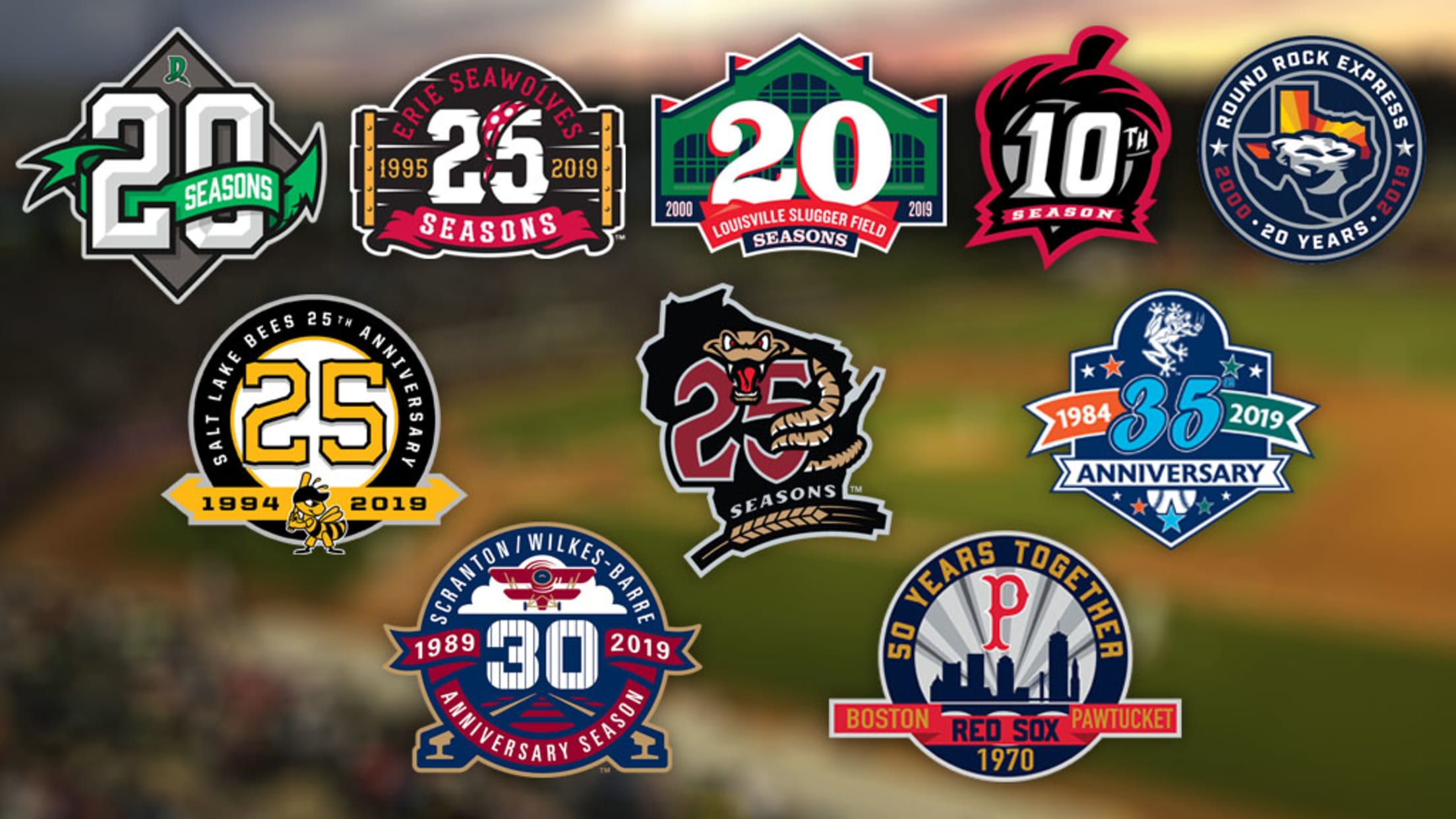 Every Minor League Baseball offseason brings with it a cornucopia of new logos, from rebrandings and new primary logos to alternate food-based monikers to Copa de la Diversión identities. But not to be overlooked is the annual crop of anniversary logos released by teams that are celebrating milestone seasons.This article
Rounding up the Minors' new names, looks
Nine teams sporting revised identities heading into 2019 season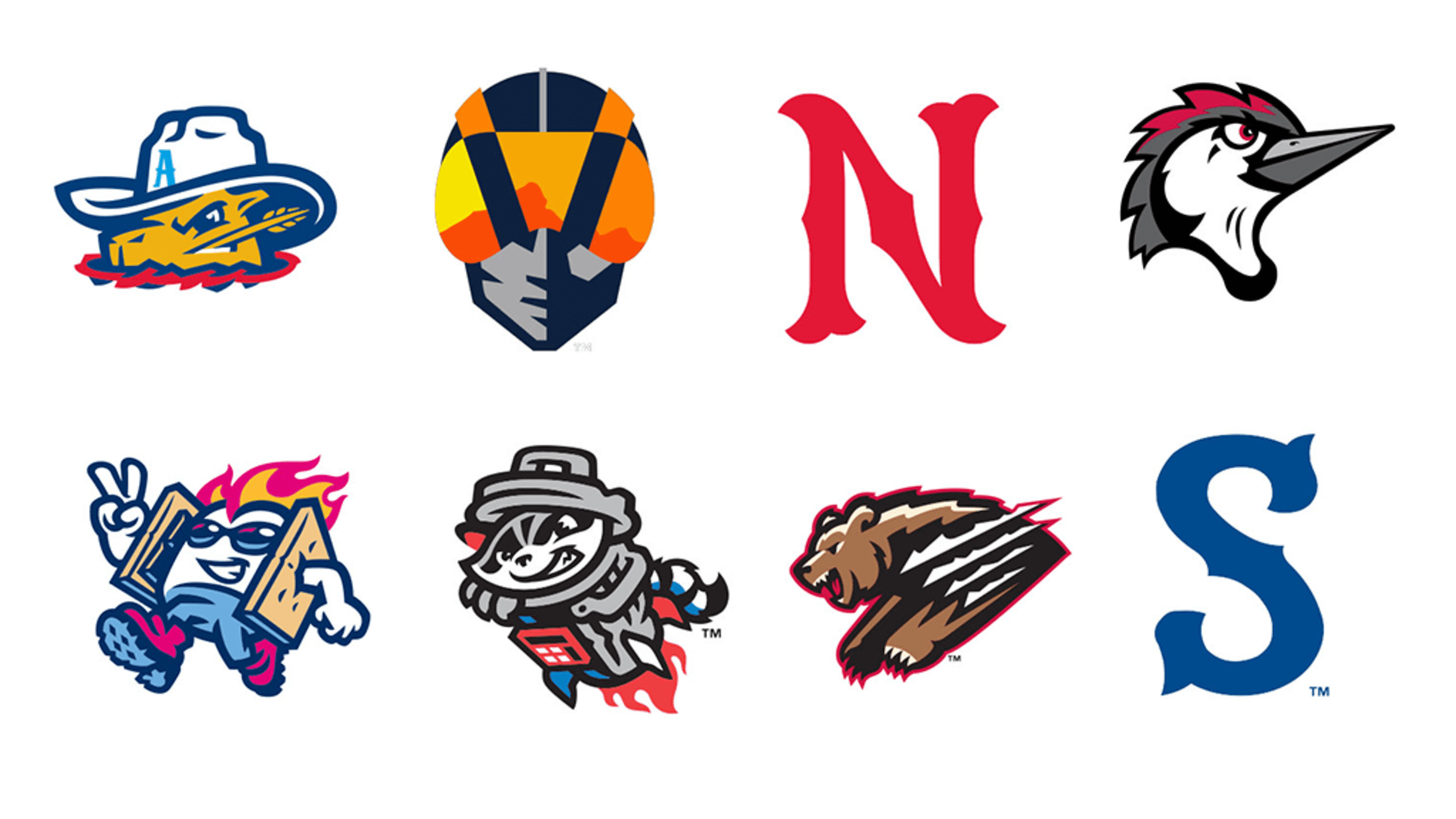 The Fresno Grizzlies unveiled new logos and uniforms Tuesday evening. This auspicious occasion concluded the most auspicious portion of the Minor League Baseball offseason, that time in which teams make public new identities and/or logos.Now that "rebranding season" has come and gone, it's time for MiLB.com's annual look at the
Fresno reimagines 'Growlifornia' dream
Now Nats affiliate, Triple-A Grizzlies reveal 'forever' logos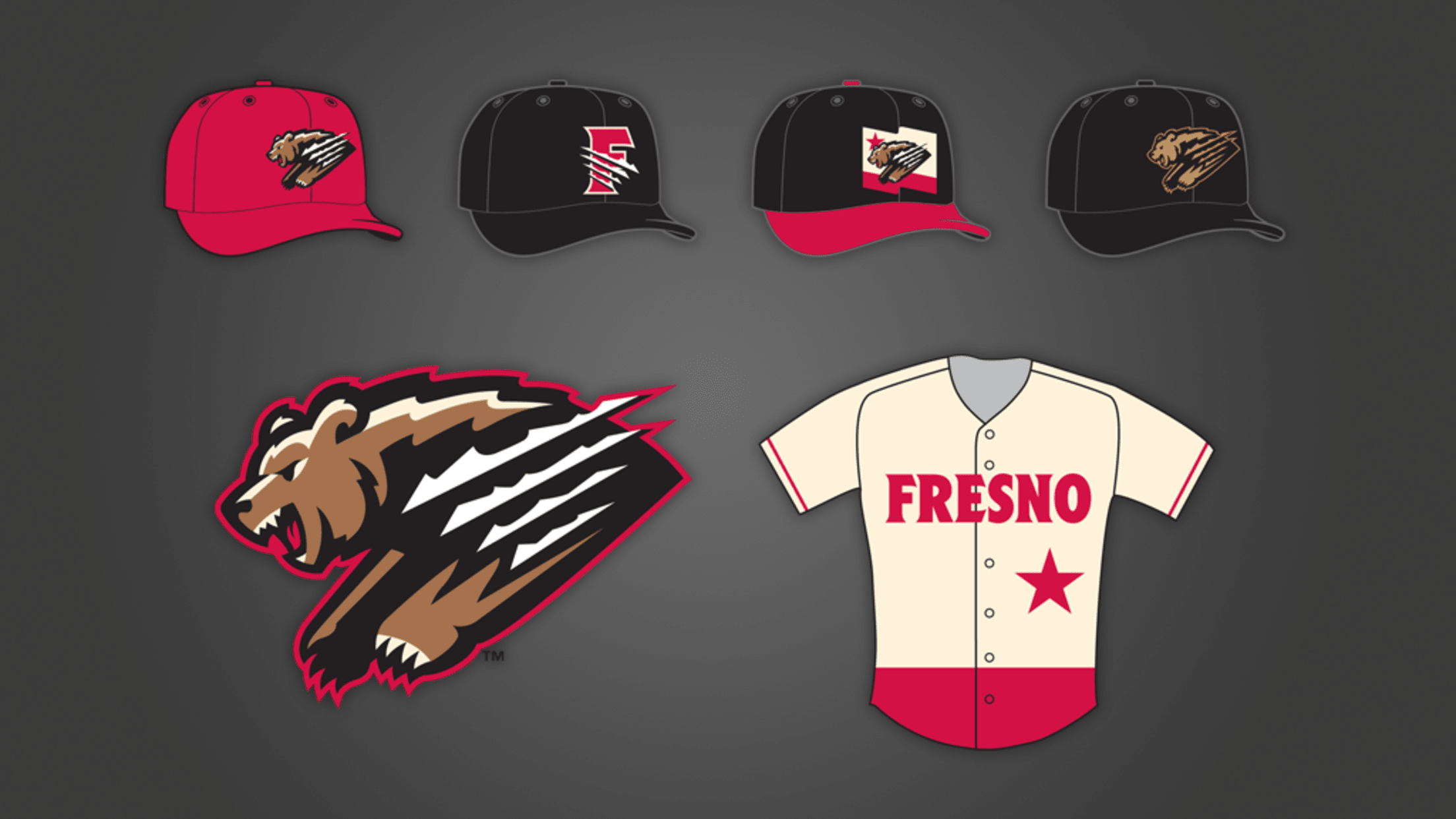 While winter rolls on, the Fresno Grizzlies are ready to emerge from hibernation with a fresh coat this spring.The Triple-A team revealed updated logos and uniforms on Tuesday night, ushering in the new era as a Nationals affiliate while building off the success of their 2015 redesign."The bear flag became
Behind the threads: Top hats show trends
Popular lids from 2018 spotlight creative side of Minor Leagues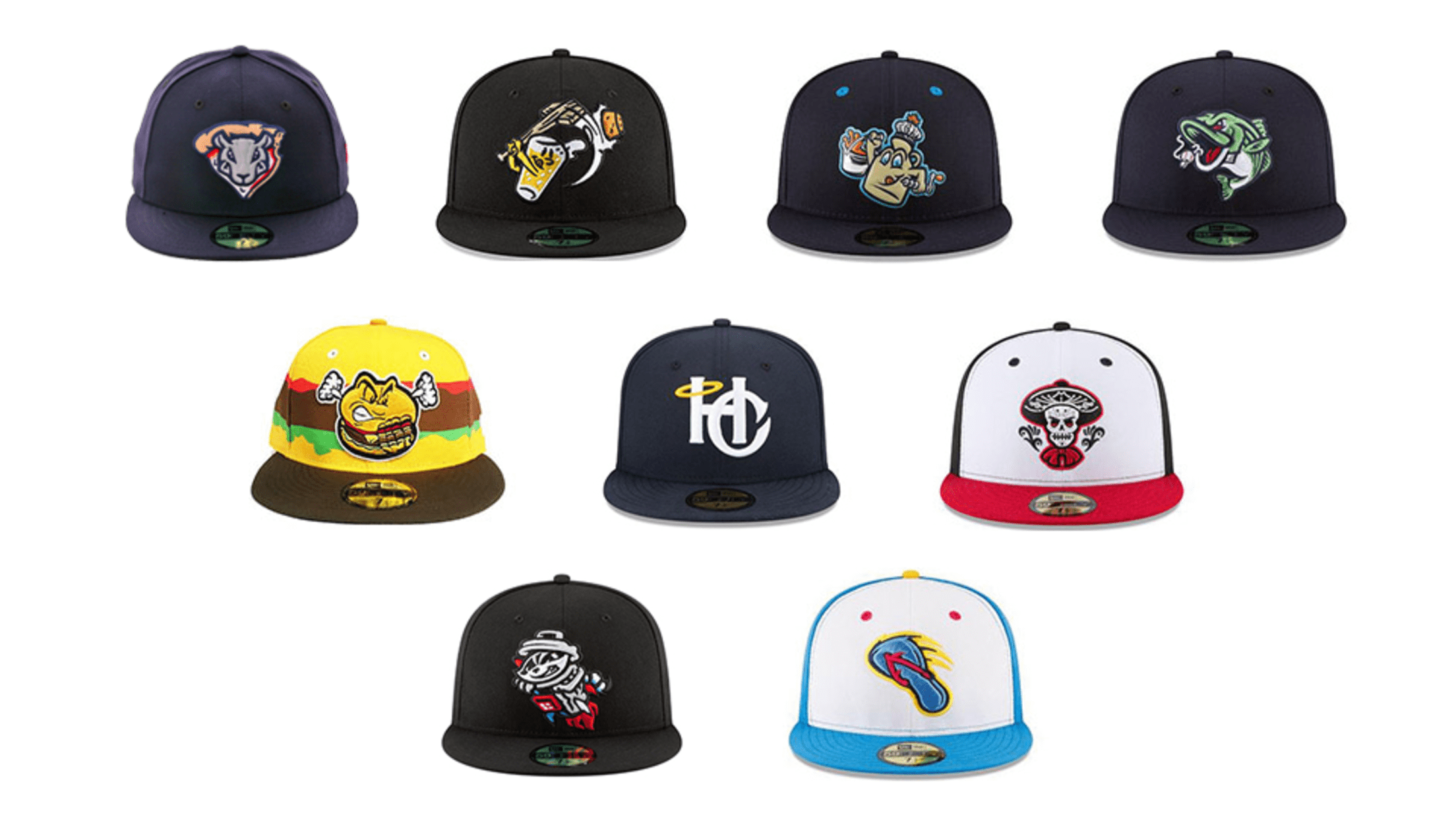 Hats are always there for you. Bad hair day? Toss on a lid. Need protection from the sun? It's hat time. Hair's thinning up top? Grab a cap.Luckily for fans of Minor League Baseball, there are tons of options. In addition to the 160 primary team hats, most clubs have
Lifting the lid on new secondary logos
Across the Minors, teams roll out alternate marks, uniform tweaks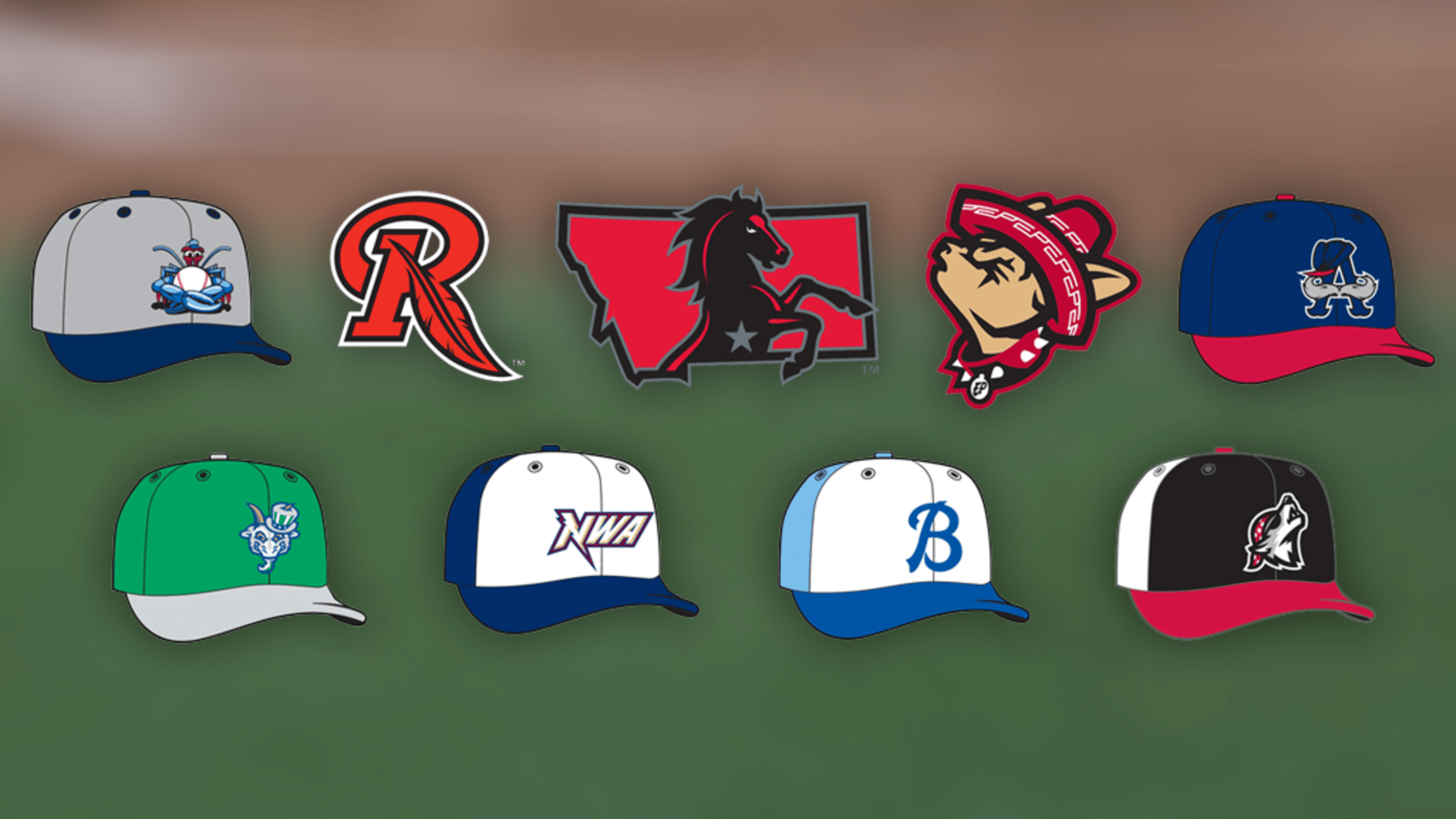 The offseason is a time for rebrandings, redesigns and refreshes across the Minor League landscape, where the biggest changes get top billing. This fall, fans have been introduced to identities such as Trash Pandas and Aviators and Sod Poodles, among others, as well as overhauled looks from long-established teams like the Sounds.But
Cleared for liftoff: Aviators take flight
Las Vegas PCL team rebrands, prepares to move to new ballpark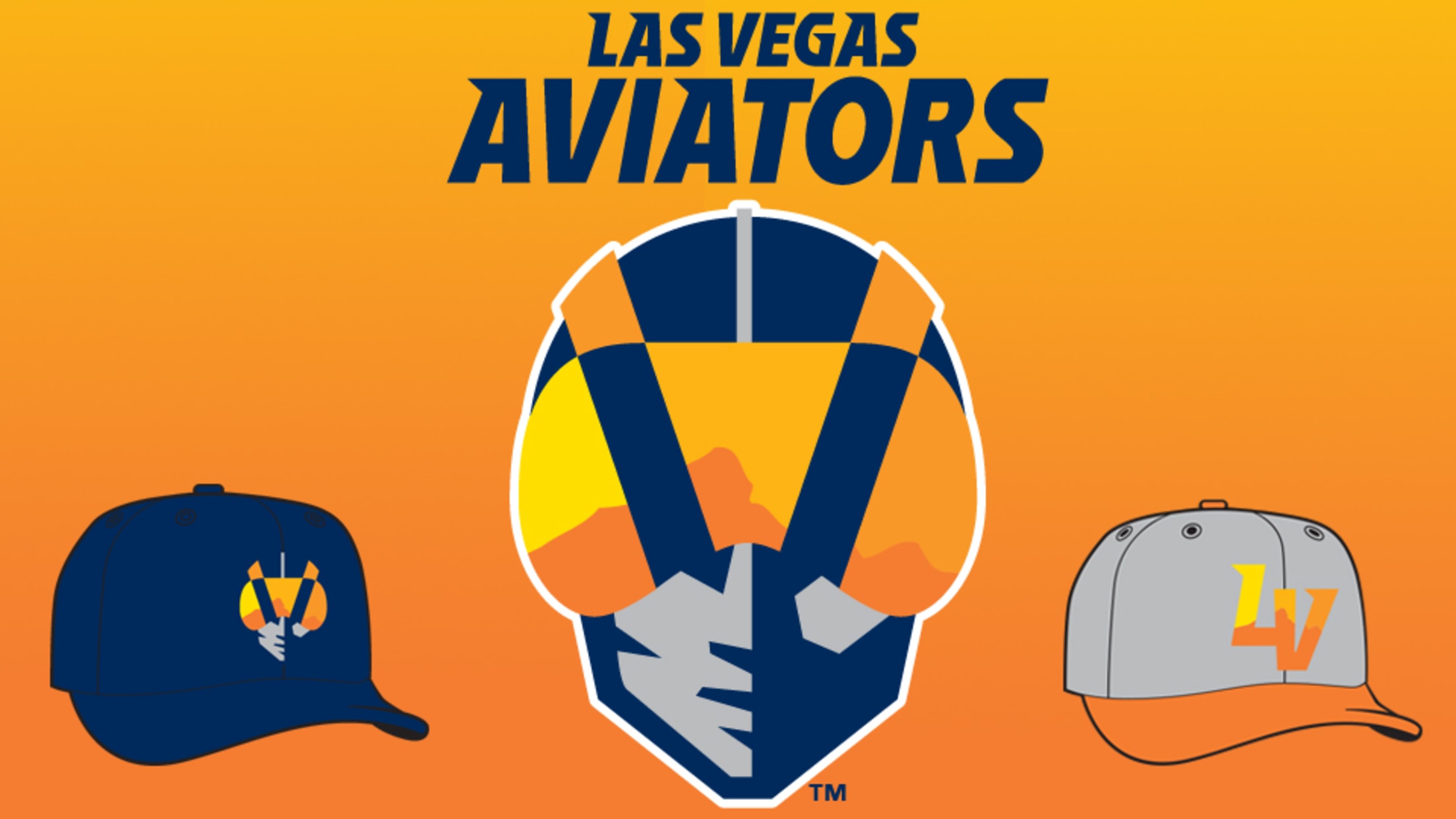 In 2018, Las Vegas' Minor League Baseball team was called the 51s and played at Cashman Field as an affiliate of the New York Mets. 2019 marks the start of a new era.On Saturday, the Pacific Coast League club unveiled its new name: the Aviators. Triple-A affiliate of the Oakland
Colorado Springs feels the Vibes
New Pioneer League team unveils Rocky Mountain identity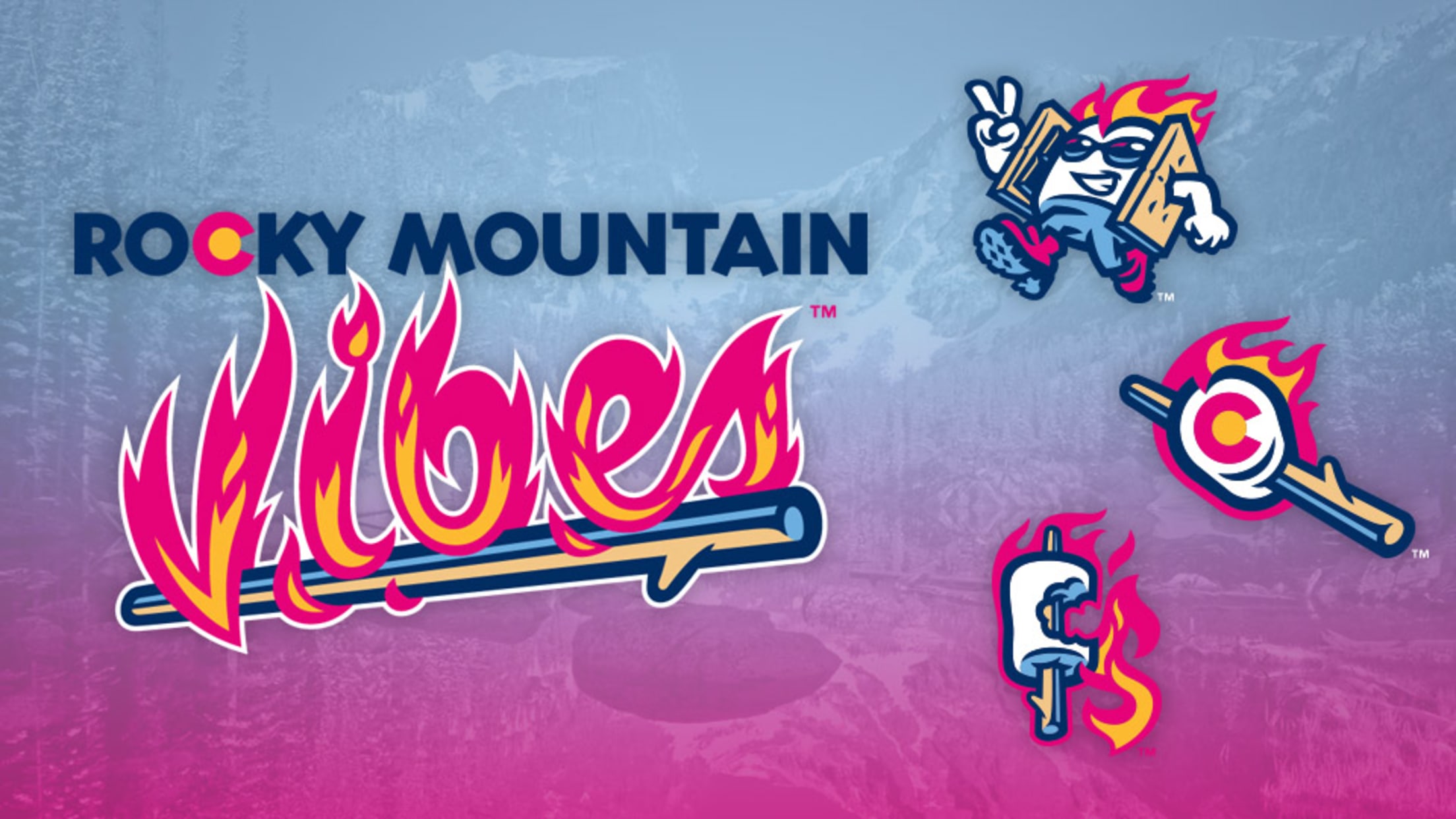 It's a Rocky Mountain plot twist.When Colorado Springs' new Rookie-level team announced its "Name the Team" contest this past July, the five finalists were Happy Campers, Lamb Chops, Punchy Pikas, Throttle Jockeys and Rocky Mountain Oysters. Which one did they pick?
Sounds hit classic notes with remixed look
Team's refresh focuses on historical tributes with timeless appeal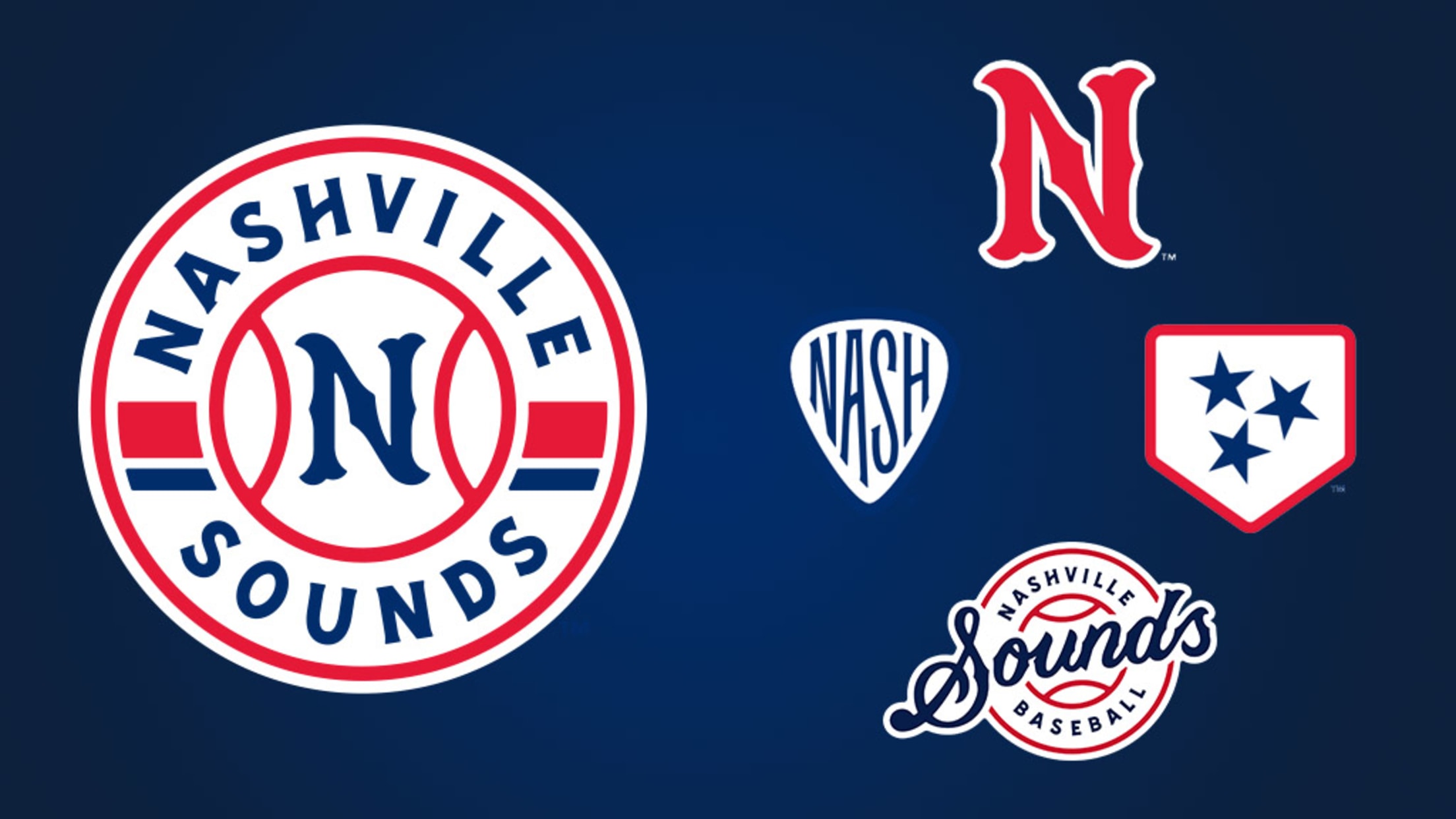 In Minor League Baseball's current era of the most experimental -- and at times controversial -- rebrandings in sports, the Nashville Sounds are playing the hits.At a team event dubbed "Remastered" on Thursday evening, Nashville unveiled its newest look. While hosting Texas Rangers luminaries such as co-chairman Ray C. Davis,
Sod Poodles burrow into Texas Panhandle
Amarillo's Double-A team unveils prairie dog-themed name, logos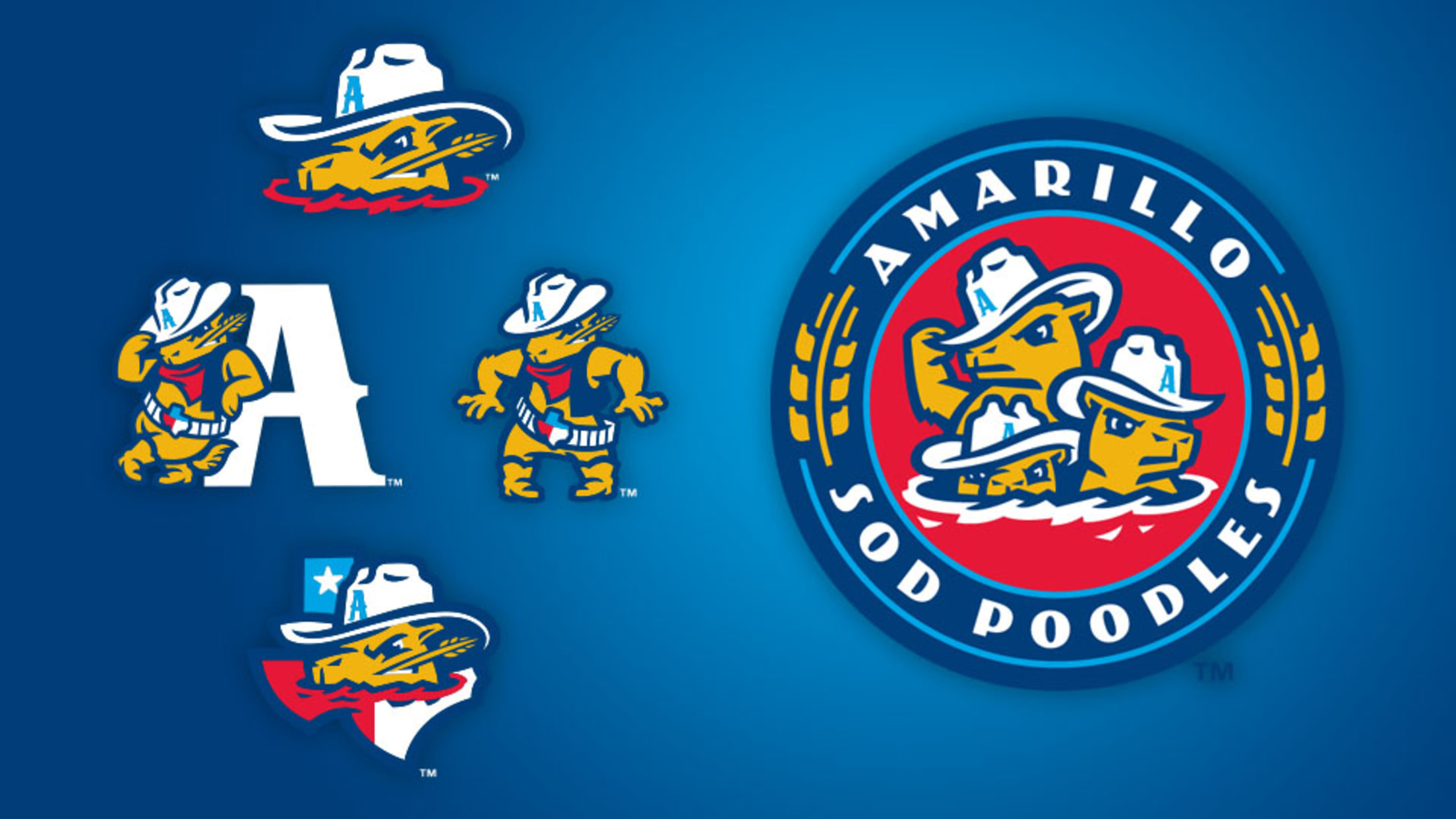 In 2019, the Amarillo Sod Poodles will be standing on mounds and roaming the fields. The Sod Poodles' name and logo were unveiled Tuesday afternoon, ending months of speculation regarding the identity of Amarillo's new Minor League team. The Sod Poodles will be the Double-A affiliate of the San Diego Padres,
Knock, knock: Introducing the Woodpeckers
Fayetteville's new Carolina League team unveils name, logos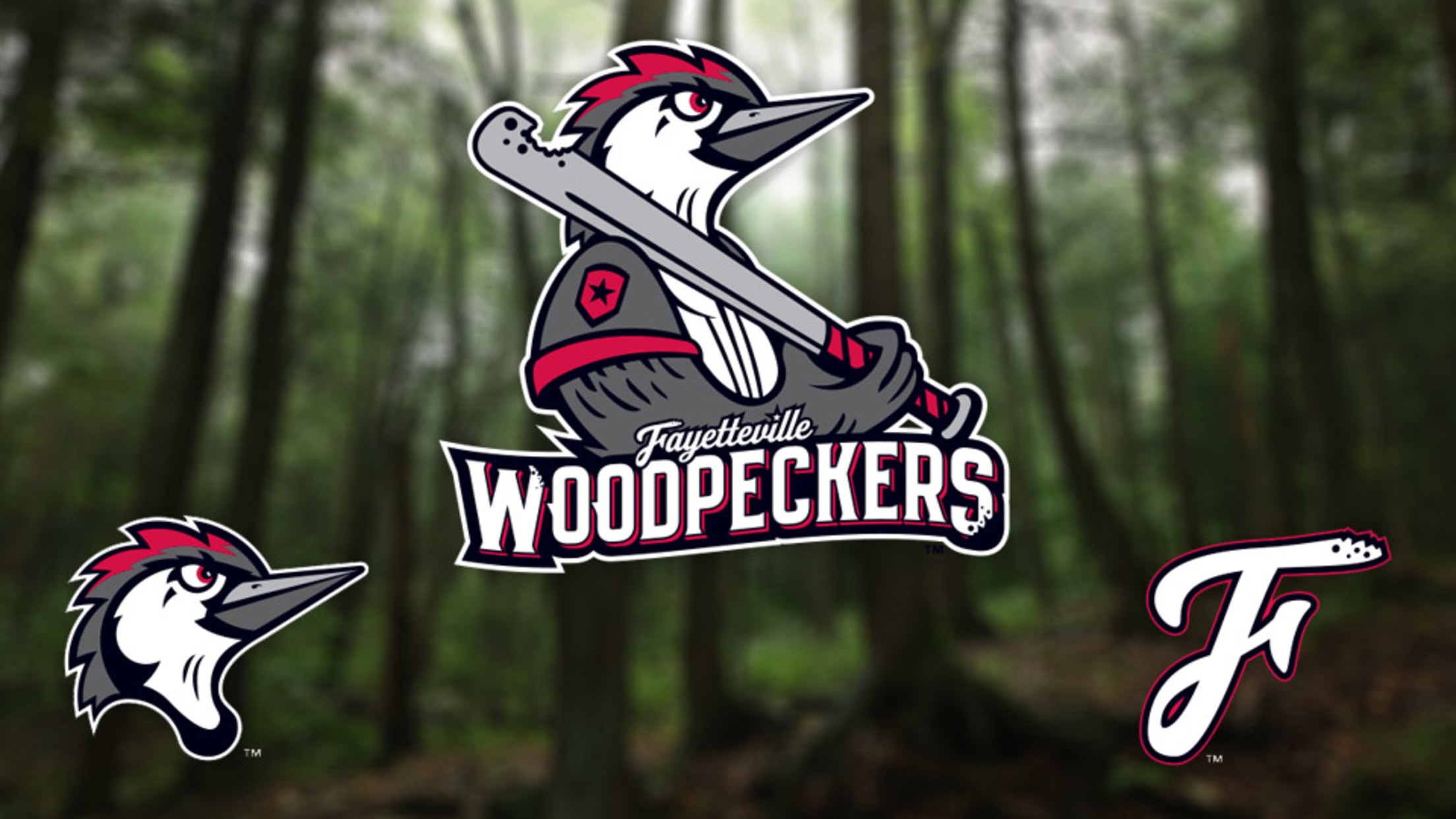 In 2019, after a 17-year absence, Minor League Baseball is returning to Fayetteville, North Carolina. As of Sunday, the city's new team has a name: the Woodpeckers.
Rocket Raccoon: Trash Pandas unveil logos
North Alabama Southern League team one step closer to blastoff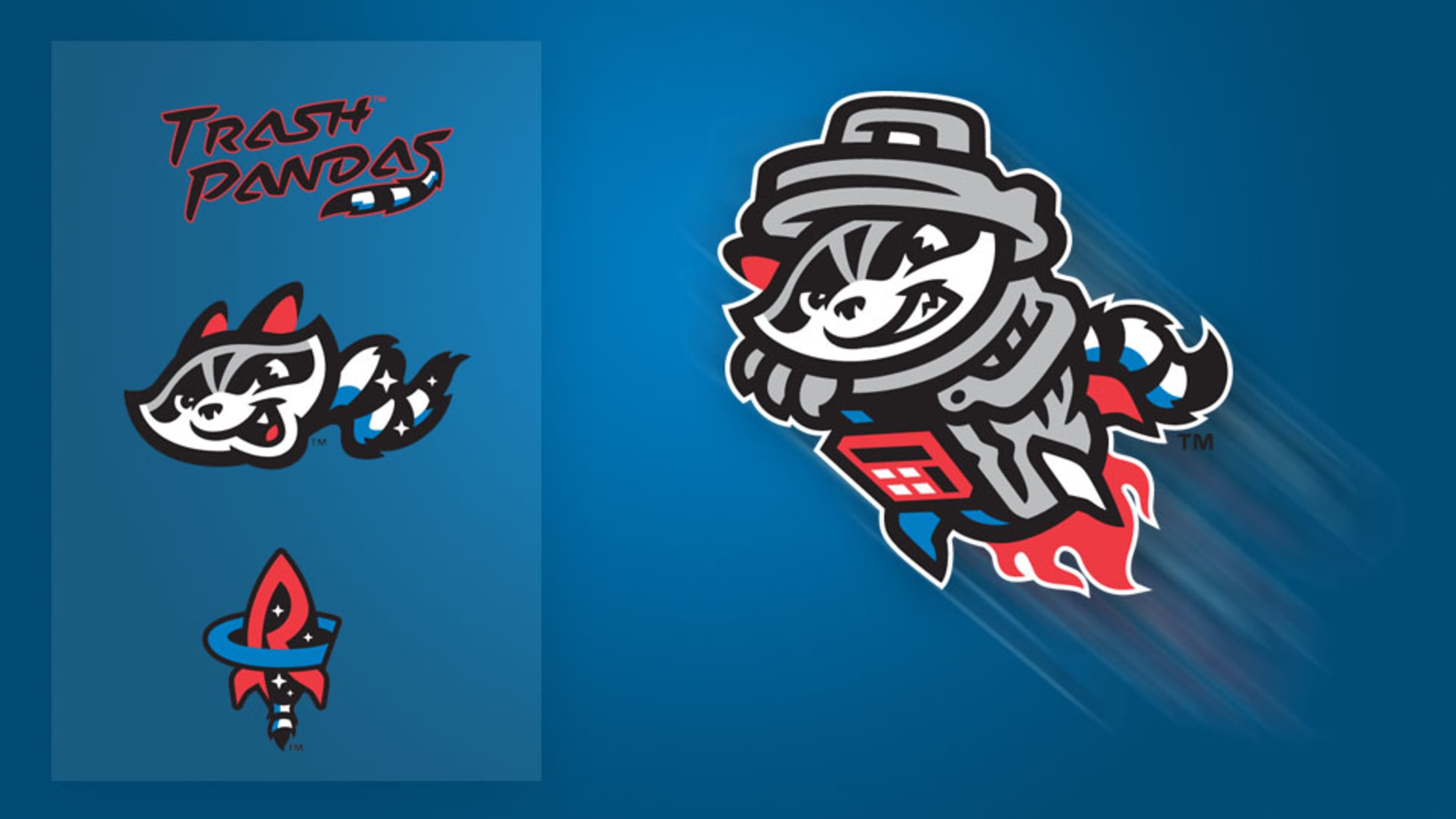 Last month, Madison, Alabama's impending Minor League Baseball team announced that they would be known as the Rocket City Trash Pandas. On Saturday, logos were unveiled to go along with this memorable moniker. 
Syracuse steps right up, becomes the Mets
Iconic International League team takes name of new parent club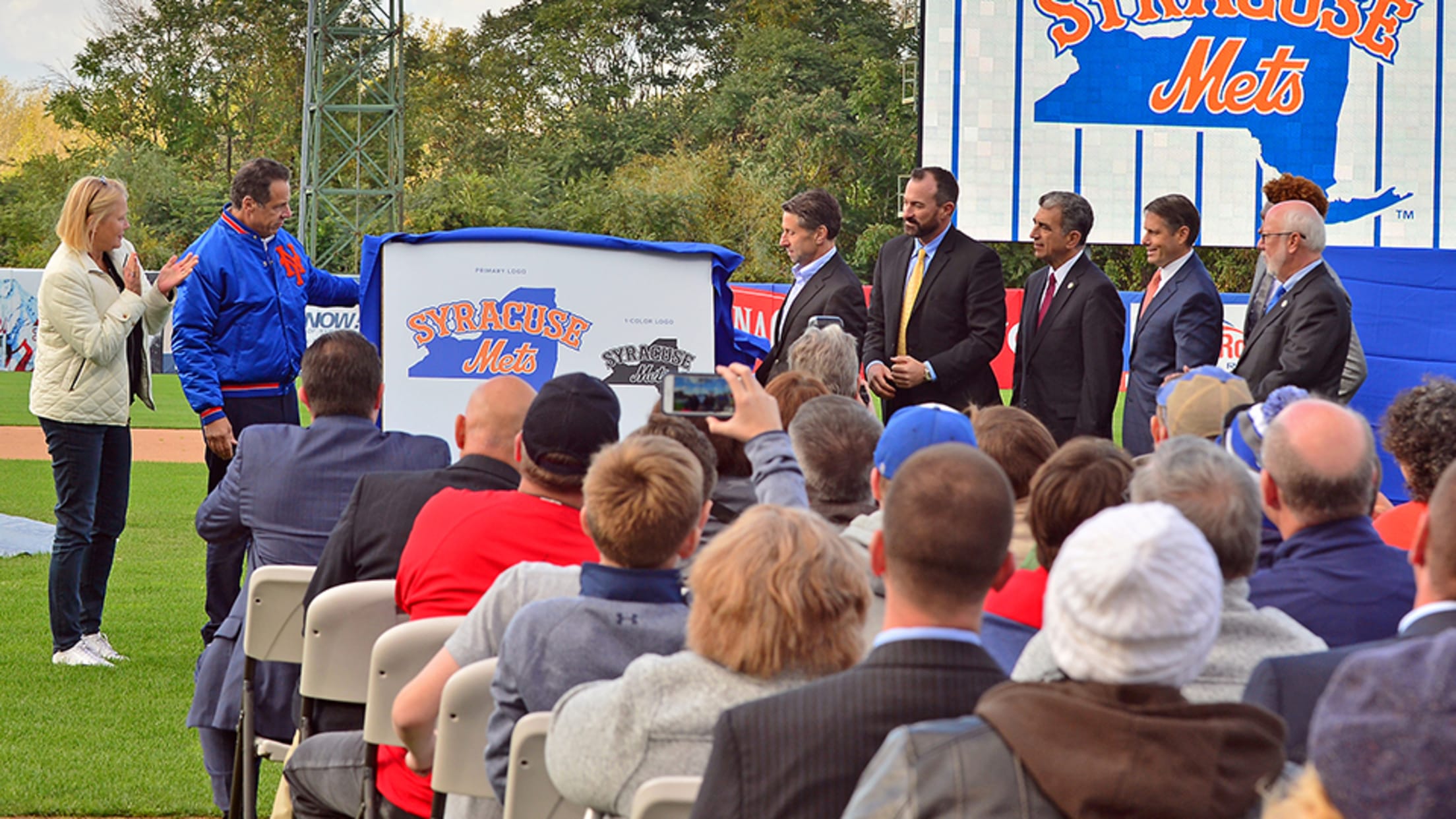 The Syracuse Mets era has begun. During a Tuesday afternoon press conference, Syracuse's long-running International League franchise announced that it has changed its name from the Chiefs to the Mets. This new moniker signifies the beginning of a new chapter for the team, who are owned by the New York Mets
Change is good: 2018 affiliation shifts
Upheaval in Pacific Coast League highlights biannual ritual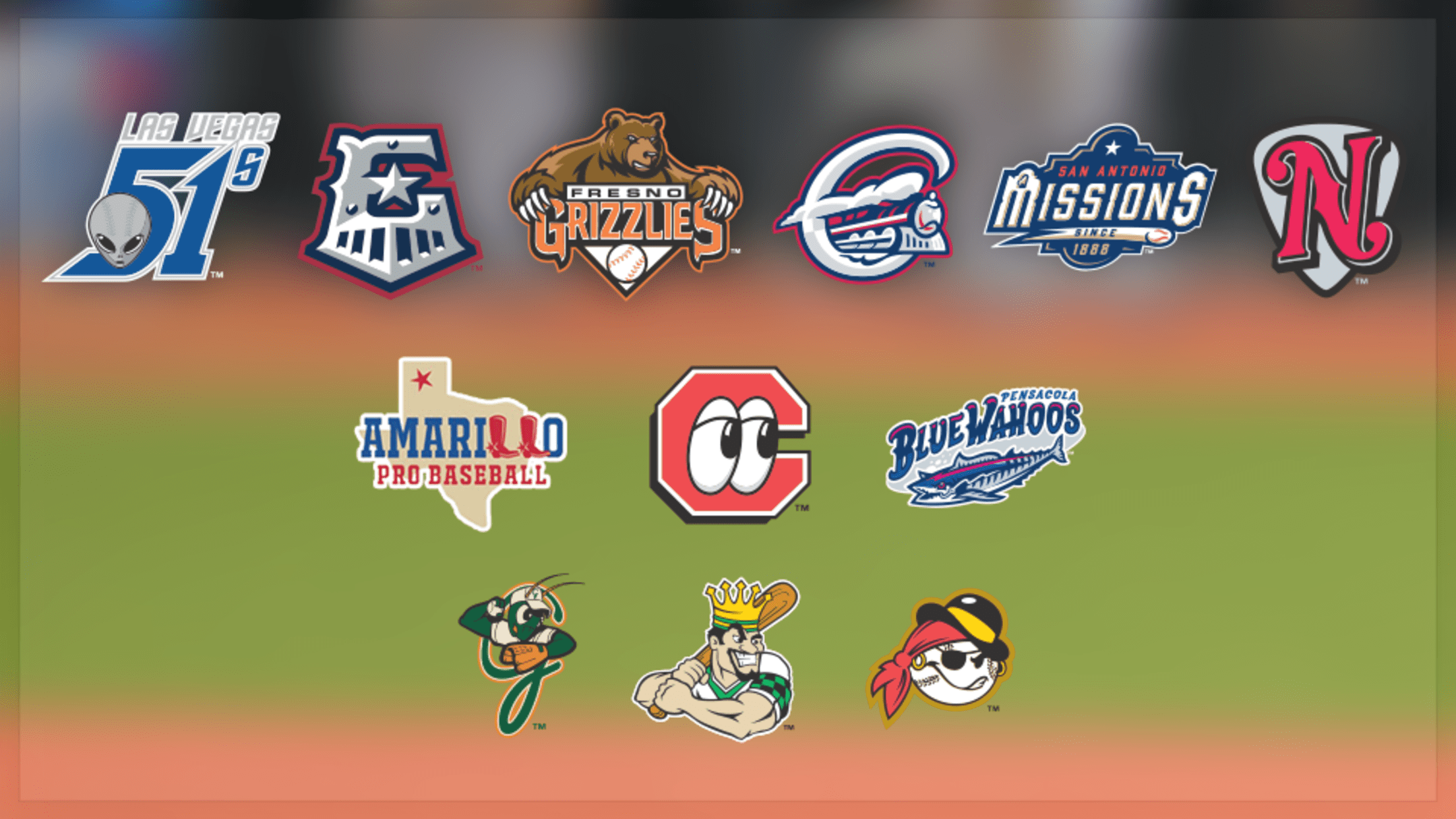 At the conclusion of every even-numbered season, the affiliation shuffle begins. The relationships between Major League clubs and their Minor League farm teams are codified via player development contracts (PDCs), which are two or four years in length. Ten Minor League teams changed their Major League affiliations over the past three
Meet the Syracuse Mets
After affiliate swap, Triple-A squad rebrands to match New York club