Tamarez Highlights Beer City Night with 10 K's and a Win
Tourists Hold Off Grasshoppers for Seventh Victory in Last Nine Games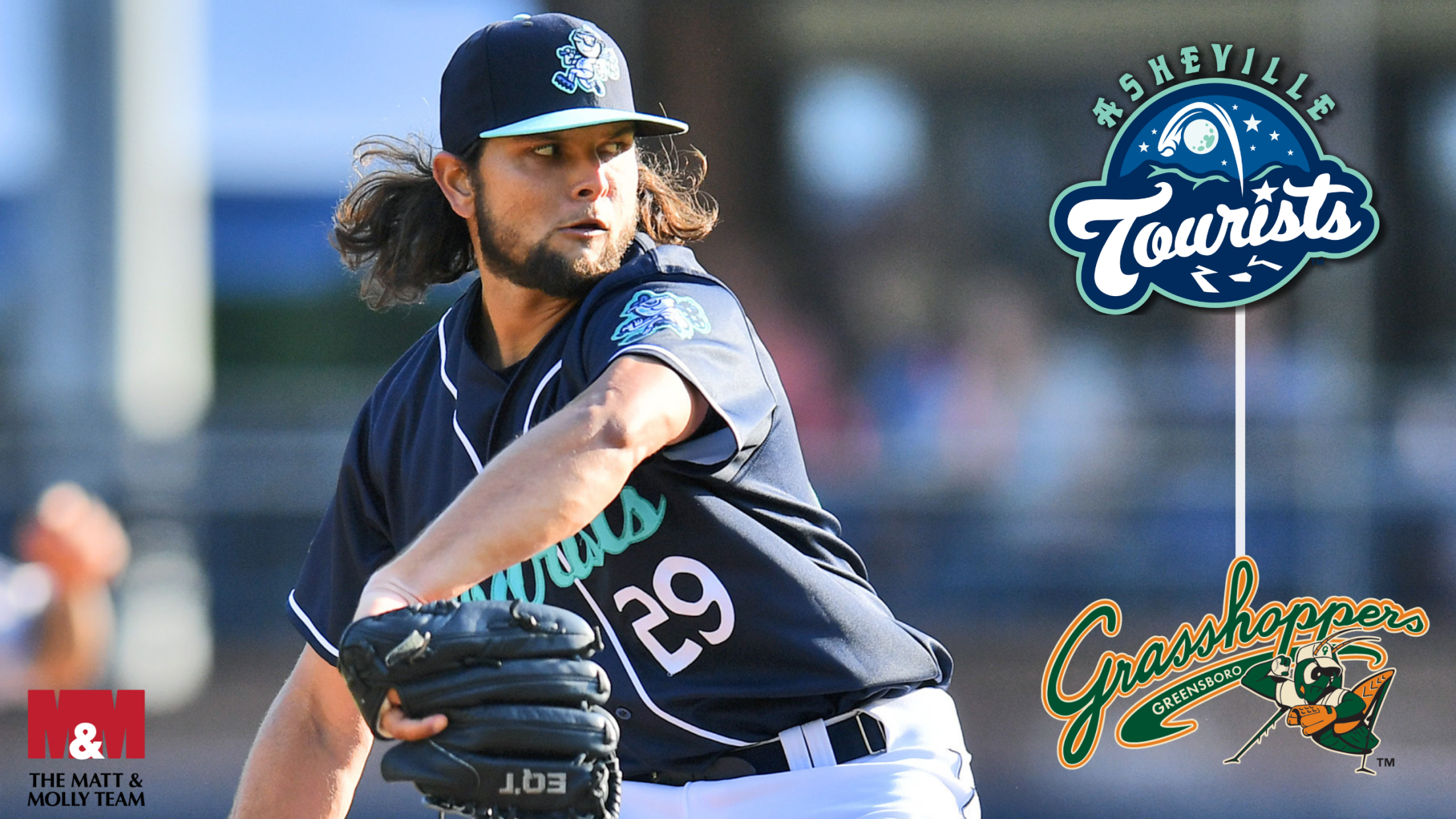 ASHEVILLE- Thursday marked the annual Beer City night at McCormick Field and the Beer City Tourists entertained the Thirsty Thursday crowd with a 4-2 victory over the Greensboro Grasshoppers. Sporting specialized Beer City uniforms, the Tourists jumped out to an early advantage and held on late to win for the
ASHEVILLE- Thursday marked the annual Beer City night at McCormick Field and the Beer City Tourists entertained the Thirsty Thursday crowd with a 4-2 victory over the Greensboro Grasshoppers. Sporting specialized Beer City uniforms, the Tourists jumped out to an early advantage and held on late to win for the seventh time over their last nine contests.
The Tourists plated two of their runs in the bottom of the first inning thanks to a pair of RBI doubles. Luke Berryhill, who sang the National Anthem pregame, launched a two-bagger off the left field wall to score JC Correa. Two batters later, Justin Dirden's double to right-center gave Beer City a 2-0 lead.
Shay Whitcomb came through in the bottom of the second inning with a two-out RBI double of his own to extend the Tourists lead to 4-0. Beer City did not score the rest of the way; however, the early offense was enough to secure the win.
Misael Tamarez stole the show in his McCormick Field debut. The Tourists starting pitcher worked a career-high seven innings and threw 61 of his 83 pitches for strikes. Tamarez allowed only four hits, did not walk a batter, and struck out ten. Two of the four hits he allowed were bunt singles.
In the top of the seventh, the Grasshoppers plated an unearned run off Tamarez after a strange play where the ball was thrown into the dugout. Tommy DeJuneas worked out of a jam in the eighth inning following another unearned run. DeJuneas shut the door in the ninth with a one, two, three frame to earn his second save of the season.
Yainer Diaz extended his hitting streak to six games with a 2-for-4 performance. Correa and Dirden also finished with multi-hit games. Tamarez's seven innings pitched and ten strikeouts both match Tourists single-season highs.
The two teams are back at it on Friday night from McCormick Field with game four slated to begin at 6:35pm ET.