The Show Before the Show: Episode 373
Round Rock's Capps talks unique path to booth, baseball's grinders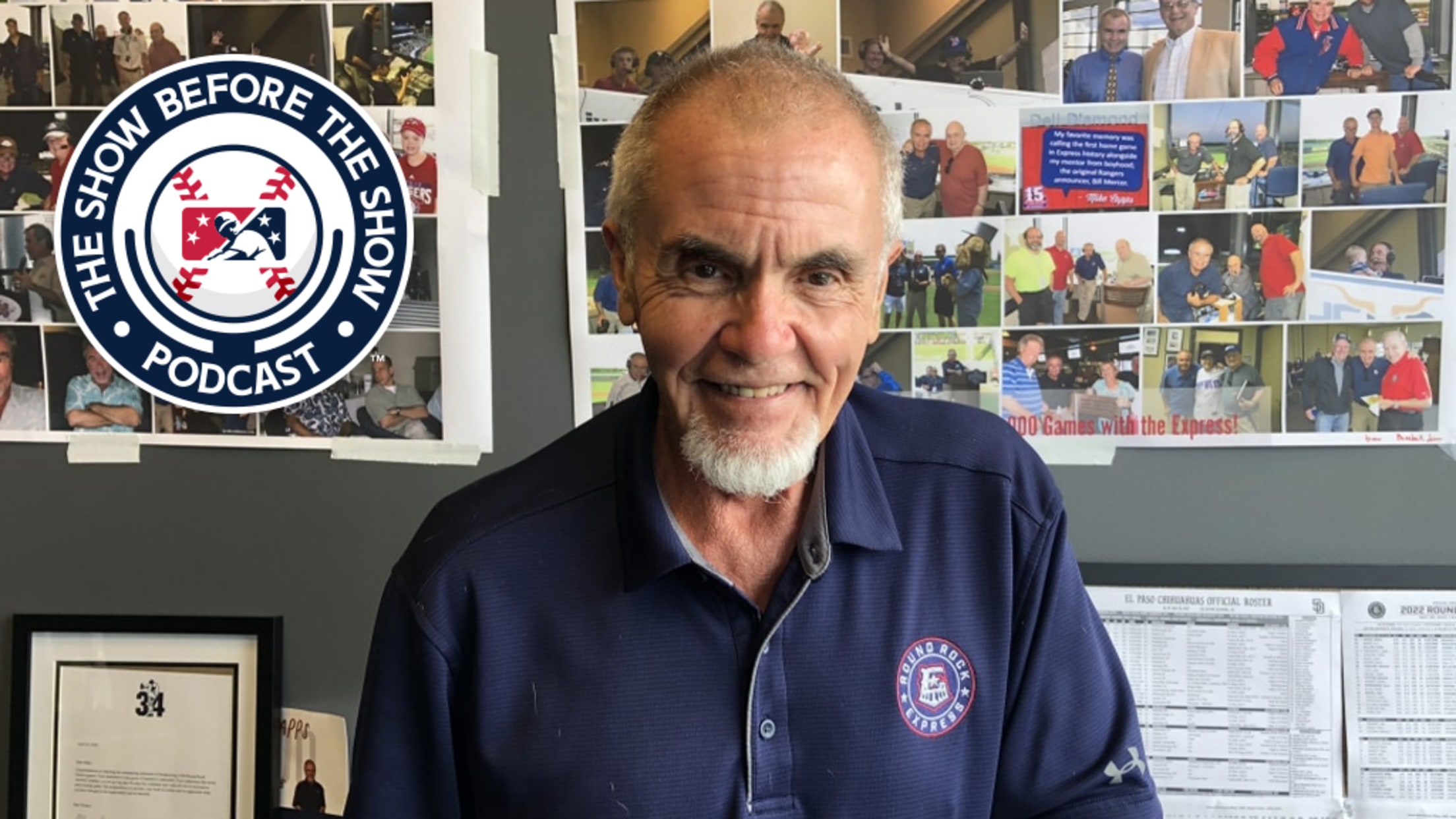 Check out the latest episodes of The Show Before the Show, MiLB.com's official podcast. A segment rundown is listed below, in case you want to skip to a particular section. Like the podcast? Subscribe, rate and review on Apple Podcasts. The podcast is also available via Spotify, Stitcher and other
Check out the latest episodes of The Show Before the Show, MiLB.com's official podcast. A segment rundown is listed below, in case you want to skip to a particular section. Like the podcast? Subscribe, rate and review on Apple Podcasts. The podcast is also available via Spotify, Stitcher and other podcast-listening apps. Send questions or feedback to [email protected], and follow hosts Tyler Maun (@TylerMaun), Sam Dykstra (@SamDykstraMiLB) and Benjamin Hill (@bensbiz) on Twitter.
Intro/Ben's Biz Banter (0:00)
Ben talks to Tyler and Sam about Beloit's "Drift to the Diamond" promotion and some classic throwback alternate identities.
Mike Capps interview (20:02)
Longtime Triple-A Round broadcaster Mike Capps joins the podcast to discuss his career path from covering the Gulf War to working out of the baseball broadcast booth. He also talks about his book Grinders: Baseball's Intrepid Infantry.
Three Strikes (43:13)
It's all September callups in this segment. Tyler and Sam discuss the promotions of Corbin Carroll and Gunnar Henderson and which Top 100 prospects could be joining them in the Majors this month.
Ghosts of the Minors/MiLB.TV picks of the week (55:28)
Before Tyler and Sam present their games to watch for the week ahead, Josh gets into the rhythm of the latest edition of Ghosts of the Minors.