Three-hit night from Bourjos not enough for River Cats
Herb goes six innings, falls victim to big inning in 6-2 loss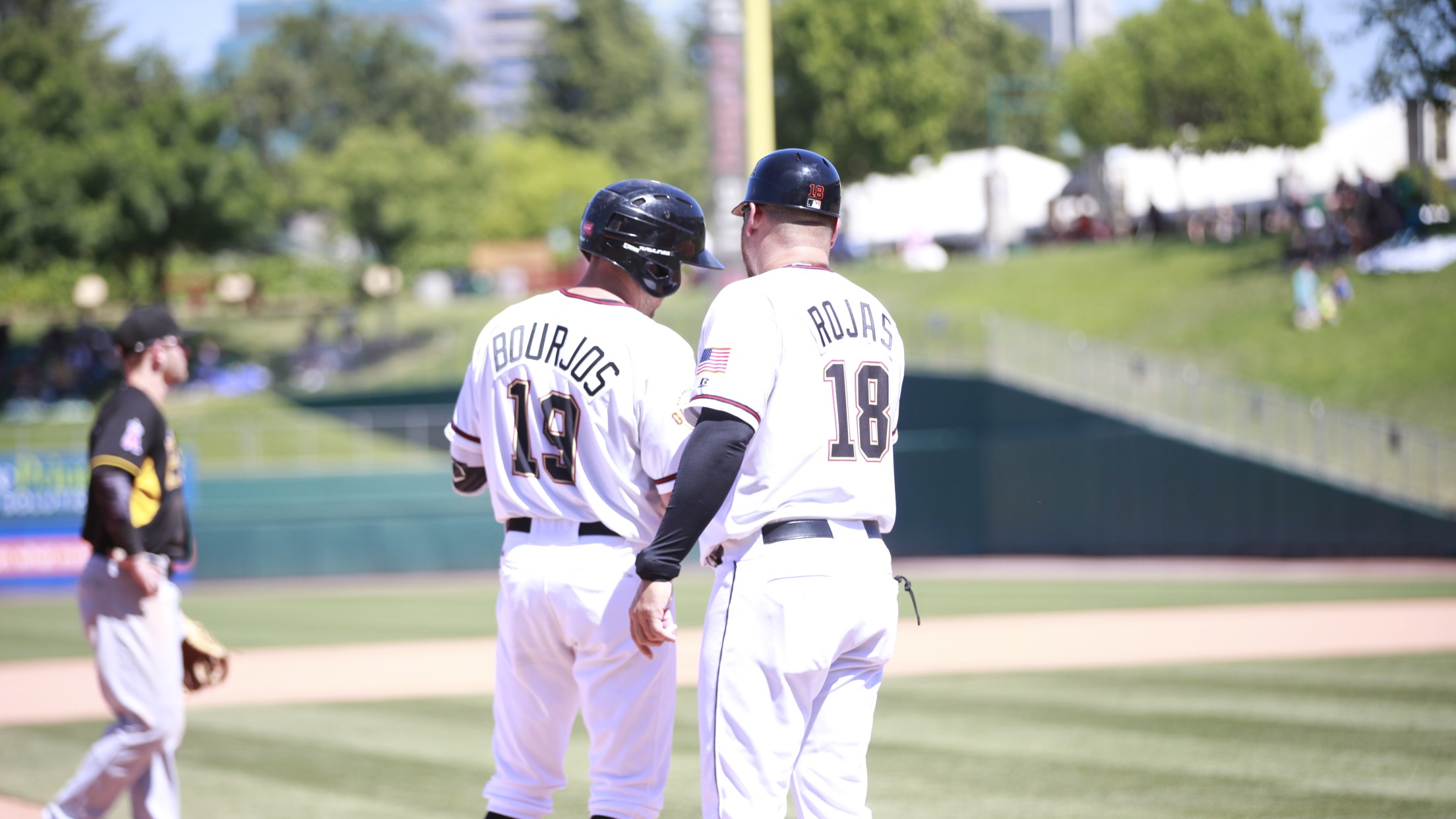 ALBUQUERQUE, NM - The Sacramento River Cats (50-75) were sunk by a crooked number for the second straight night, as the Albuquerque Isotopes (58-67) put up four runs in the second inning to take game three of the series 6-2.Right-hander Tyler Herb got into trouble early, allowing a run in
ALBUQUERQUE, NM - The Sacramento River Cats (50-75) were sunk by a crooked number for the second straight night, as the Albuquerque Isotopes (58-67) put up four runs in the second inning to take game three of the series 6-2.
Right-hander Tyler Herb got into trouble early, allowing a run in the first and four more in the second. He settled down to get through six innings, but with the damage done, Herb would take the loss and drop to 1-7 this season in 10 starts.
Peter Bourjos led the way for the River Cats offensively, picking up three hits from the top of the order and driving in one of Sacramento's two runs with a seventh-inning triple. Kelby Tomlinson picked up a late single to extend his hitting streak to 18 games in the loss.
The River Cats wrap up this four-game series in Albuquerque on Sunday evening. Right-hander Mike Connolly (0-1, 4.13) is expected to be promoted from Double-A Richmond to start for Sacramento. The Isotopes will counter with left-hander Jeff Hoffman (5-8, 5.19). First pitch is set for 5:05 p.m. (PT). Catch all of the action live online at rivercats.com, on the MiLB First Pitch app, and on the air on Money 105.FM.
Additional Notes

The first four River Cats hitters combined to go 8-for-16 on Saturday with both runs batted in, while the bottom of the lineup went just 2-for-20. Bourjos was 3-for-5 leading off. River Cats leadoff hitters this year are hitting .267 this season.

Jose Valdez continues to be effectively wild this season. The hard-throwing right-hander tossed two shutout innings this evening, striking out four batters and walking three. Valdez has struck out 27.0% of batters he has faced this season, but has also walked 14.3%.
***
The Sacramento River Cats are the Triple-A affiliate of the three-time World Champion San Francisco Giants. The team plays at Raley Field in West Sacramento, consistently voted one of the top ballparks in America. River Cats Season Tickets, Mini-Plans, and Flex Plans can be purchased for the 2018 season by calling the River Cats Ticket Hotline at (916) 371-HITS (4487). For more information about the River Cats, visit
www.rivercats.com
. For information on other events at Raley Field, visit
www.raleyfield.com
.