Flores' Walk-Off Double Lifts Threshers Over Tortugas, 9-8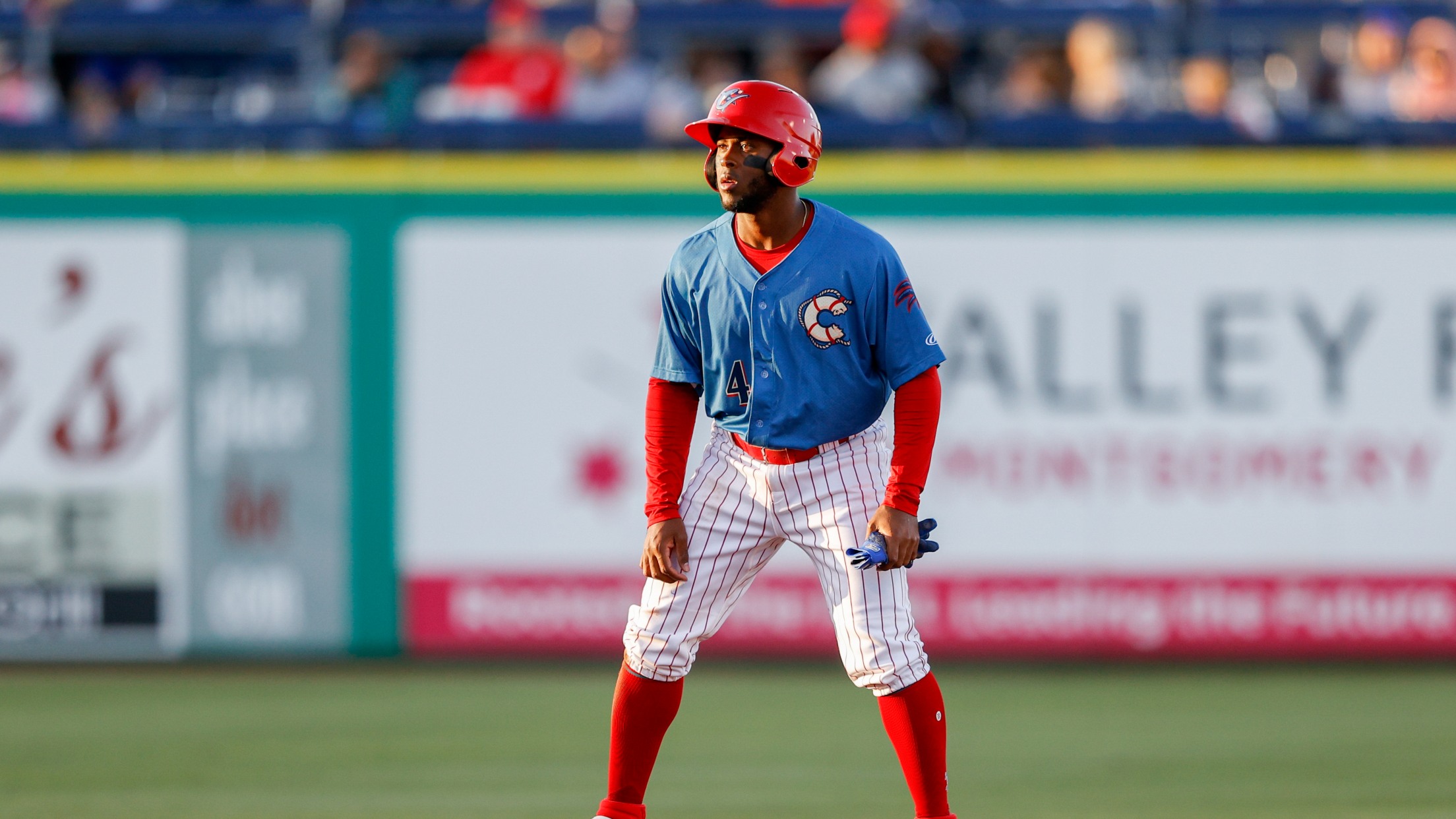 (Clearwater Threshers)
BOX SCORE CLEARWATER, FL - Despite blowing a 7-3 lead in the ninth, the Clearwater Threshers used a walk-off double from outfielder Wilfredo Flores in the tenth to rally back and win a third straight game 9-8 over the Daytona Tortugas on Friday night at BayCare Ballpark. Left-hander Jordi Martinez
CLEARWATER, FL - Despite blowing a 7-3 lead in the ninth, the Clearwater Threshers used a walk-off double from outfielder Wilfredo Flores in the tenth to rally back and win a third straight game 9-8 over the Daytona Tortugas on Friday night at BayCare Ballpark.
Left-hander Jordi Martinez made his second start of the season for Clearwater, allowing two runs on six hits and striking out two in five innings of work.
The Threshers (16-12) opened the scoring in the second on a two-run home run by Flores, his first of the year, before the Tortugas (13-18) loaded the bases and responded in the fourth with two runs to even the contest 2-2.
After the teams exchanged runs in the fifth and sixth inning to make it a 3-3 game, the Threshers pushed across four in the seventh on an RBI single by Yhoswar Garcia and a big three-run homer by from Hao Yu Lee to make it 7-3. Lee continues to the lead the team with 22 runs knocked in on the season.
While right-hander Cam Wynne was able to work a scoreless eighth on the mound for Clearwater, the Tortugas stormed back against the righty in the ninth with four, two out runs to tie it 7-7.
Daytona scratched across the go-ahead run in the top of the tenth off right-hander Alex Garbrick, but the righty was able to limit the damage and secure a crucial double play ball to keep it 8-7. Garbrick was later credited with his second win of the season.
In the home half of the tenth, with an automatic runner placed on second base, Jamari Baylor crushed a game-tying double to make it 8-8 before Flores came through with another RBI double to give the Threshers a 9-8 walk-off victory, their third straight win in the series. Flores finished the game 3-for-4 with three RBI and one walk.
Clearwater and Daytona return to action on Saturday night in game four of the six-game set. Right-hander Andrew Painter is scheduled to start for the Threshers with first pitch set for 6:30 p.m. and coverage on the Threshers Broadcasting Network beginning at 6:20 p.m.