Fort Wayne's Black Baseball History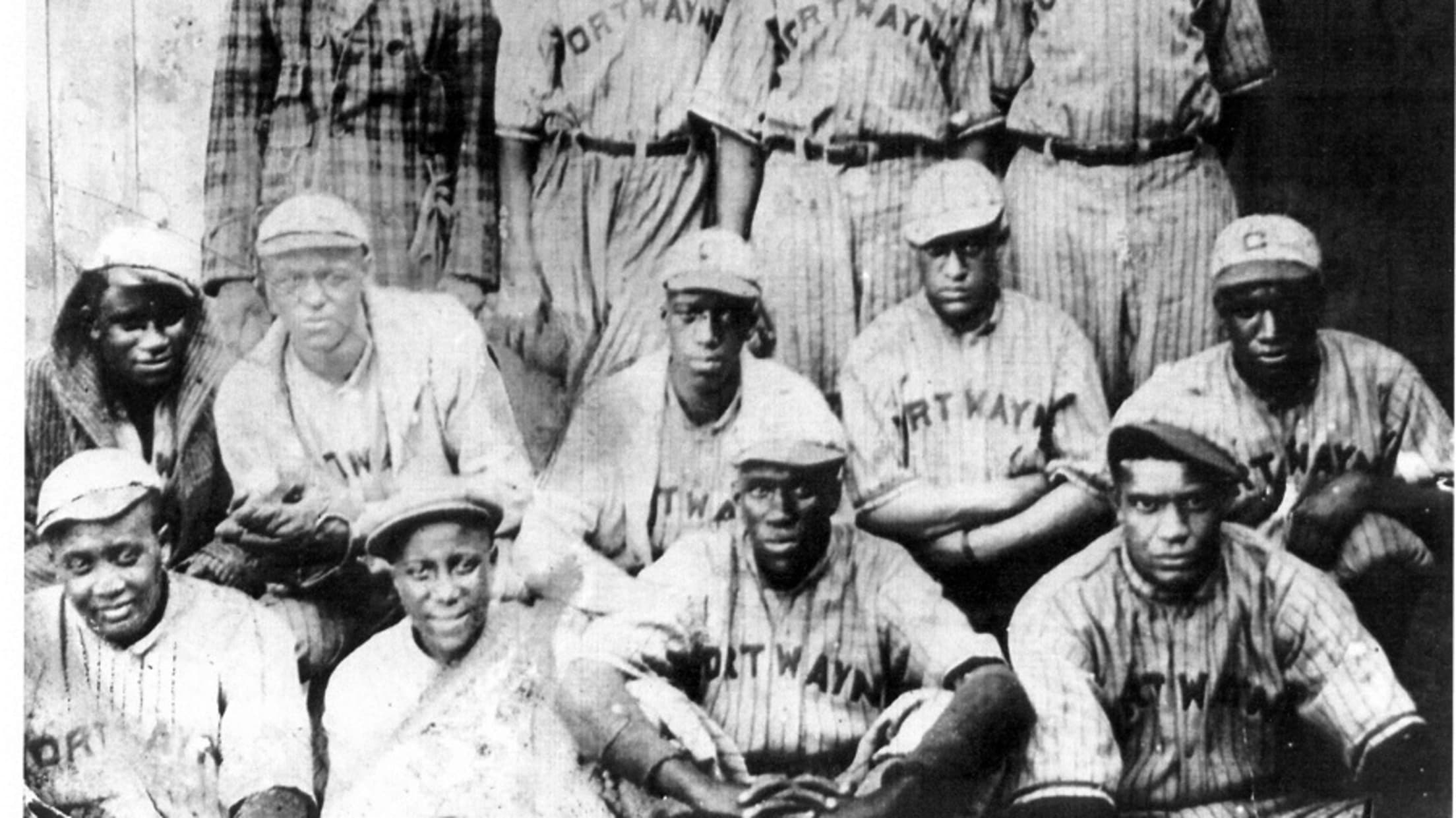 Believe it or not, Fort Wayne's baseball history is as rich as just about any city's. This dates back to the fact that Fort Wayne hosted the first ever professional baseball league game in 1871. Over the nearly 150 years between then and the current TinCaps era, Fort Wayne has
Believe it or not, Fort Wayne's baseball history is as rich as just about any city's. This dates back to the fact that Fort Wayne hosted the first ever professional baseball league game in 1871. Over the nearly 150 years between then and the current TinCaps era, Fort Wayne has been home to numerous teams and hosted Hall of Fame talents.
While the origin of the fledgling Fort Wayne Kekiongas in the National Association has been well publicized, as have stories like Babe Ruth's visits to the Summit City, one chapter of the area's baseball chronicles that has been largely undocumented over the decades is Fort Wayne's Black baseball history. Fortunately, that's starting to change thanks to tremendous researching efforts by individuals in the community.
For example, in 2018, Dr. Alfred Brothers Jr. published this report on the Fort Wayne Colored Giants (pictured above) with other insights on Black baseball in the area. Dr. Brothers has spoken to groups on the topic. So, too, has Tim Tassler.
By day, Tim is a national sales manager for APT Manufacturing Solutions, which is based in nearby Hicksville, Ohio. In that role, he works with schools purchasing equipment for their robotics teams. In his spare time, however, Tim is not only an avid baseball fan, but also a history buff. Those passions have merged together in his research of Fort Wayne's Black baseball history.
Tim hasn't literally written the book on the subject yet, though he may in the future. His interest in the topic was sparked by seeing a sign at Parkview Field that pays tribute to the Colored Giants.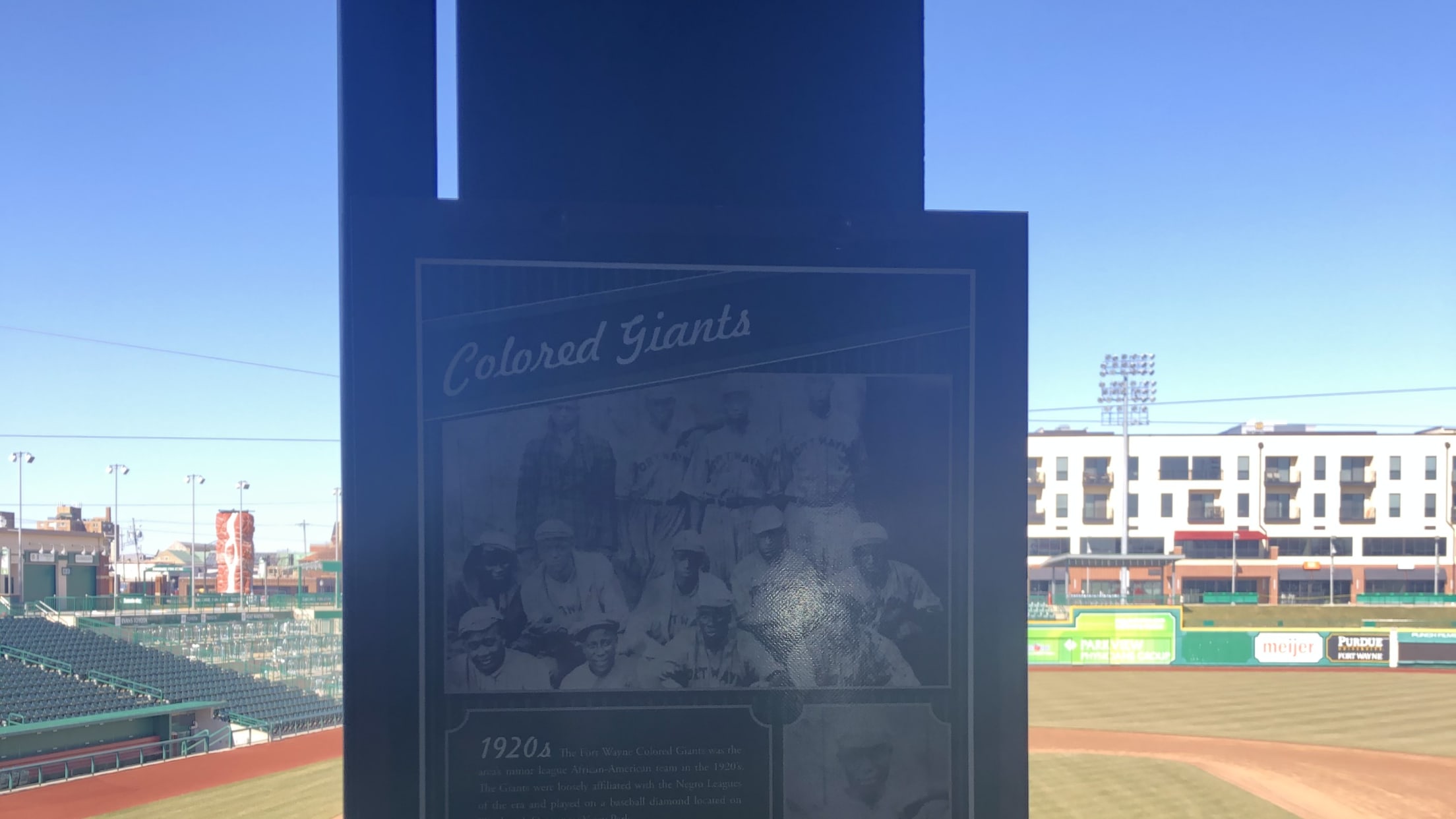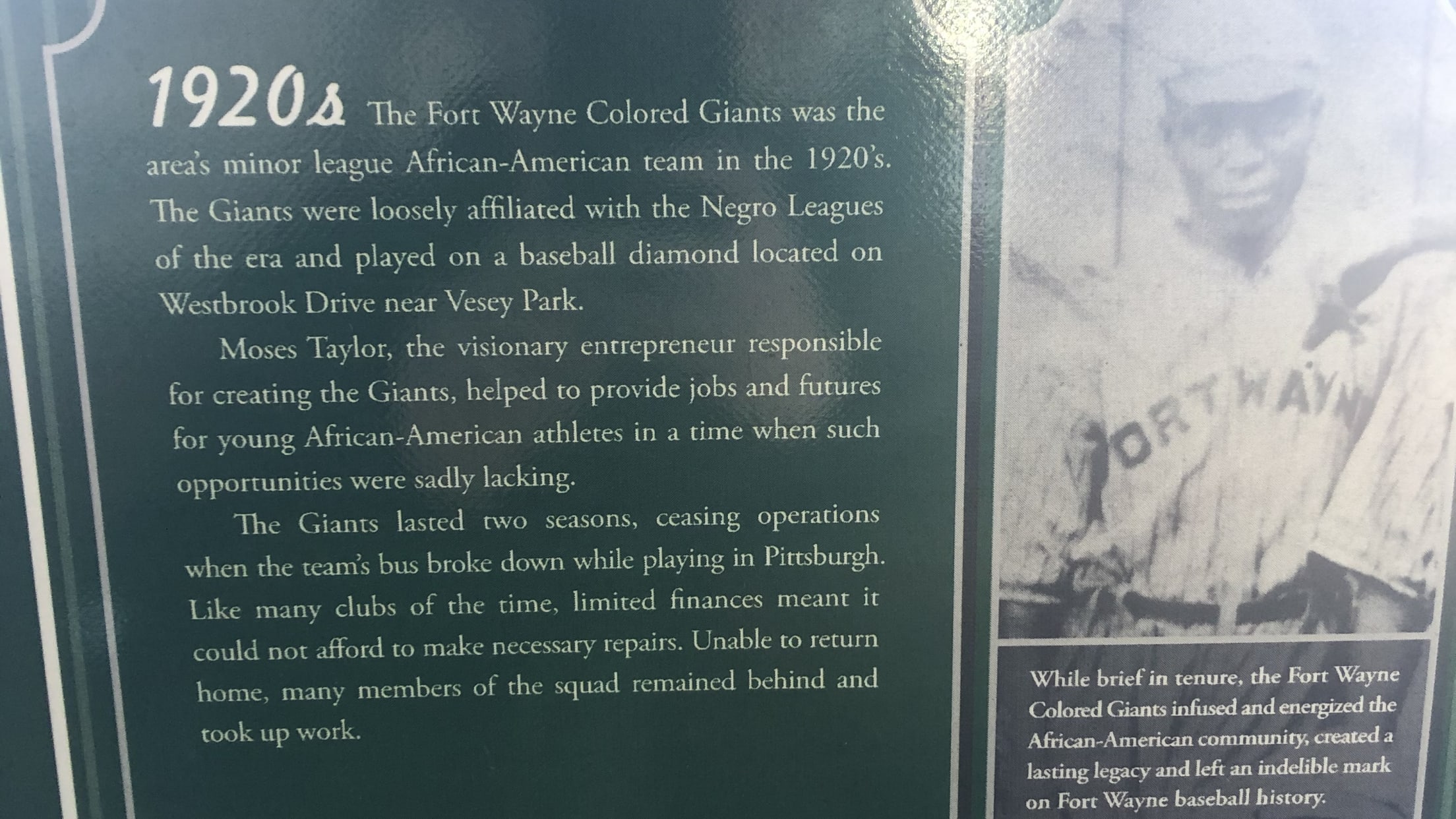 About six years ago, while attending a SABR (Society of American Baseball Research) meeting in Fort Wayne -- the "Kekionga Chapter" meets at the Allen County Public Library in Downtown Fort Wayne several times a year -- Tim asked if anyone had more information on the Colored Giants. At the time, he was met with blank looks.
From there, he went to work, so to speak, utilizing the library's newspaper archives. He found a mention of Black baseball in Fort Wayne as far back as 1884.
In this conversation below with TinCaps broadcaster John Nolan, Tim expands on his findings of Fort Wayne's Black baseball history.
Some highlights:
Black baseball teams in Fort Wayne included the Colored Giants (1908-51), Colored Pirates (1926-29), Eclipse, All Nations Club, Cadillac Giants
Negro league teams, such as the Page Fence Giants (from Adrian, Michigan), Indianapolis ABCs, and St. Louis Giants/Stars made visits to play in Fort Wayne
Fort Wayne hosted Game 4 of the 1932 Negro League World Series between the Homestead (Pittsburgh) Grays and Chicago Giants
National Baseball Hall of Fame players who appeared in Fort Wayne include Rube Foster, Smokey Joe Williams, and Sol White
Fittingly, the TinCaps help to continue this legacy today. The franchise's greatest alumni include the likes of LaTroy Hawkins and Torii Hunter, as well as current MLB standouts such as Joe Ross and Mallex Smith.
Check out the Kekionga Chapter of Fort Wayne's Facebook page here.