Tolman's second grand slam of season highlights offensive outburst
Giants No. 26 prospect Davis goes 3-for-5 with two doubles, two-run homer
Tacoma, Wash. — The Sacramento River Cats (14-17) hammered out a season-high 15 runs on 17 hits to cruise to victory in their series opener with the Tacoma Rainiers (15-15). Third baseman Mitchell Tolman broke the game wide open in the fifth inning as he crushed his second grand slam
Tacoma, Wash. — The Sacramento River Cats (14-17) hammered out a season-high 15 runs on 17 hits to cruise to victory in their series opener with the Tacoma Rainiers (15-15).
Third baseman Mitchell Tolman broke the game wide open in the fifth inning as he crushed his second grand slam of the season. The inning prior, shortstop Arismendy Alcántara hit a two-run shot followed shortly after by a two-run triple off the bat of Braden Bishop. Bishop, the former Seattle Mariners prospect, went 4-for-6 with two doubles and the triple in his return to Cheney Stadium.
The four-hit games continue to add up for the River Cats as second baseman Jason Krizan notched four hits alongside Bishop. For Krizan, it's his second straight games with four hits and it gives him 12 hits in his last 21 at-bats, raising his batting average from .253 to .313.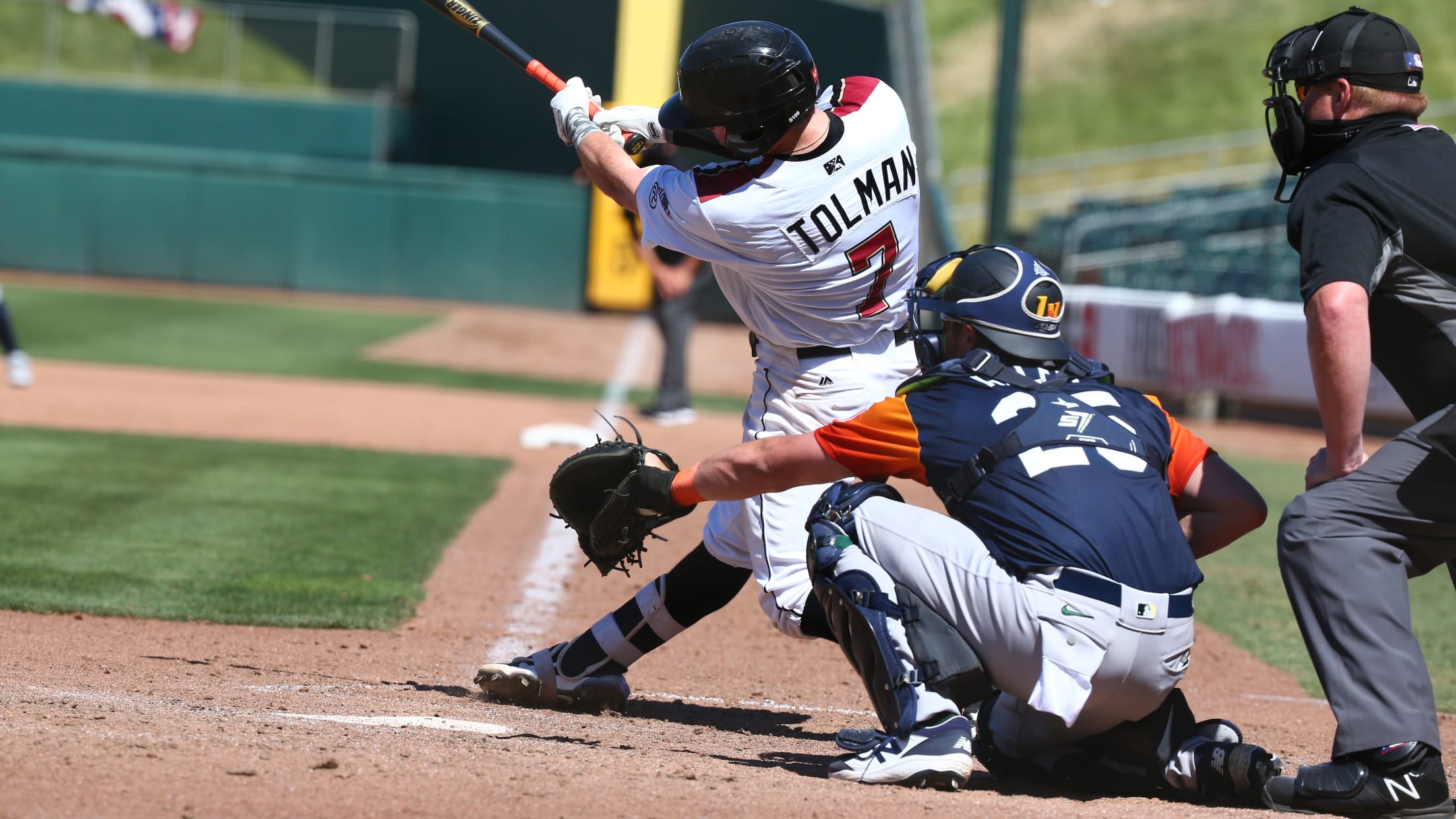 Recently called-up right-hander Matt Frisbee will be making his second start of the season for Sacramento while the Rainiers will go with Darren McCaughan. First pitch is set for 7:05 p.m. (PT). Listen to Johnny Doskow call the game online at rivercats.com or on the MiLB First Pitch app.
Additional Notes
Tolman's two grand slams are the first pair hit in the same season since outfielder Jarrett Parker launched two grand slams in 2015 – the first year of the team's new affiliation with the San Francisco Giants. With three altogether, the club has already matched their grand slam total from the entire 2019 season. Remarkably, both slams have come while Tolman was batting ninth in the order.
Rehabbing outfielder Jaylin Davis joined the squad Thursday and made an immediate impact in the lineup. Slotted into the fifth spot in the batting order as the designated hitter, Davis finished the night 3-for-5 with two doubles and a two-run homer off position player Jantzen White, who himself homered for the Rainiers an inning earlier.
Catcher Joey Bart got the scoring started for the River Cats, tying the game with a two-run single in the third inning. He now has 20 RBIs on the season and has exactly two RBIs in four consecutive games.