Top of the River Cats lineup destroys El Paso pitching in decisive win
Dubon, Rickard, Gerber account for 11 of 18 River Cats hits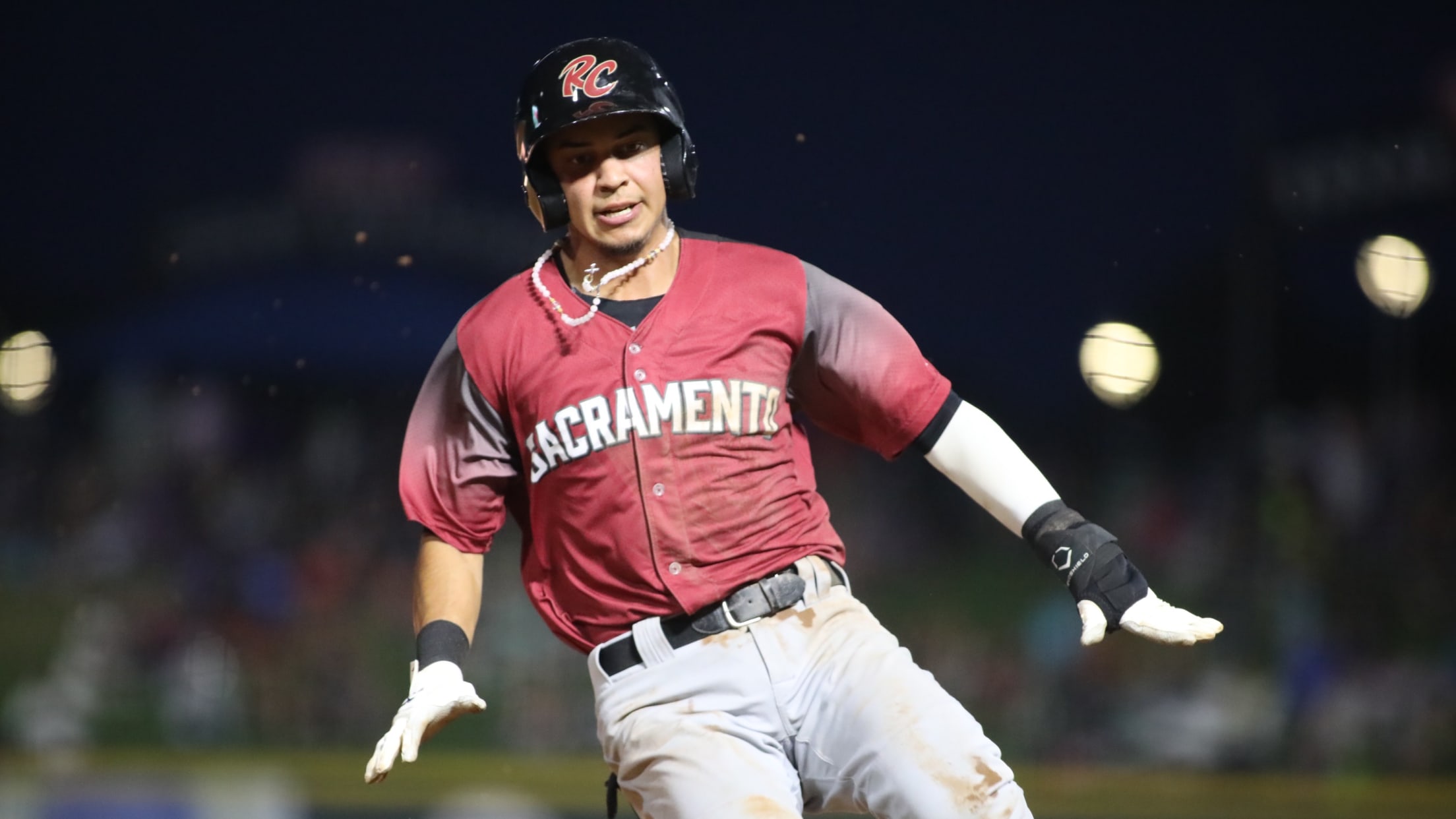 EL PASO, Texas - The Sacramento River Cats (69-61) inched closer to clinching a playoff berth Friday night, winning in convincing fashion, 11-5 against the El Paso Chihuahuas (75-55).The top of the Sacramento order wasn't fooled by El Paso's pitching on Friday night, as Mauricio Dubón, Joey Rickard and Mike
EL PASO, Texas - The Sacramento River Cats (69-61) inched closer to clinching a playoff berth Friday night, winning in convincing fashion, 11-5 against the El Paso Chihuahuas (75-55).
The top of the Sacramento order wasn't fooled by El Paso's pitching on Friday night, as Mauricio Dubón, Joey Rickard and Mike Gerber combined to go 11-for-15 with three walks, 10 runs scored and two RBI. Gerber also recorded his 38th double of the season and now trails the River Cats single-season doubles record by only three.
Right-hander Justin Haley followed up his last outing with another solid performance. He picked up his second consecutive win, tossing six innings, allowing six hits and three runs while striking out four batters.
After taking an 11-3 lead into the ninth, Sacramento ran into some trouble, as Kyle Barraclough walked the bases loaded and an errant throw allowed two runs to score. However, newly-added right-hander Sam Wolff came on to end the threat and secure a 11-5 win.
The River Cats will have a chance to clinch the division on Saturday with right-hander Chase Johnson (1-1, 7.59) taking on Chihuahuas' righty Bryan Mitchell (0-3, 11.01). First pitch is set for 6:05 p.m. (PT). Listen to all of the action live online at rivercats.com, on the MiLB First Pitch app, and on Money 105.5 FM.
Additional Notes

Sacramento singled El Paso into the ground Friday night. Of the 18 hits that the River Cats racked up, ust two went for extra base hits (two doubles). The River Cats were 7-for-23 with runners in scoring position.
The River Cats will have a chance to clinch the division in El Paso tomorrow night. The River Cats magic number is currently at two, but could shrink to one should the Reno Aces lose to Salt Lake tonight.
*The Sacramento River Cats are the Triple-A affiliate of the three-time World Champion -San Francisco Giants. The team plays at Raley Field in West Sacramento, consistently voted one of the top ballparks in America. Season Tickets, Mini-Plans, and Flex Plans can be purchased for the River Cats' 20th season by calling the River Cats Ticket Hotline at (916) 371-HITS (4487). The only place to guarantee official River Cats tickets is at www.rivercats.com. For information on other events at Raley Field, visit www.raleyfield.com.