Bichette garners MiLBY for mastery at plate
Blue Jays No. 2 prospect paced Minors with .362 batting average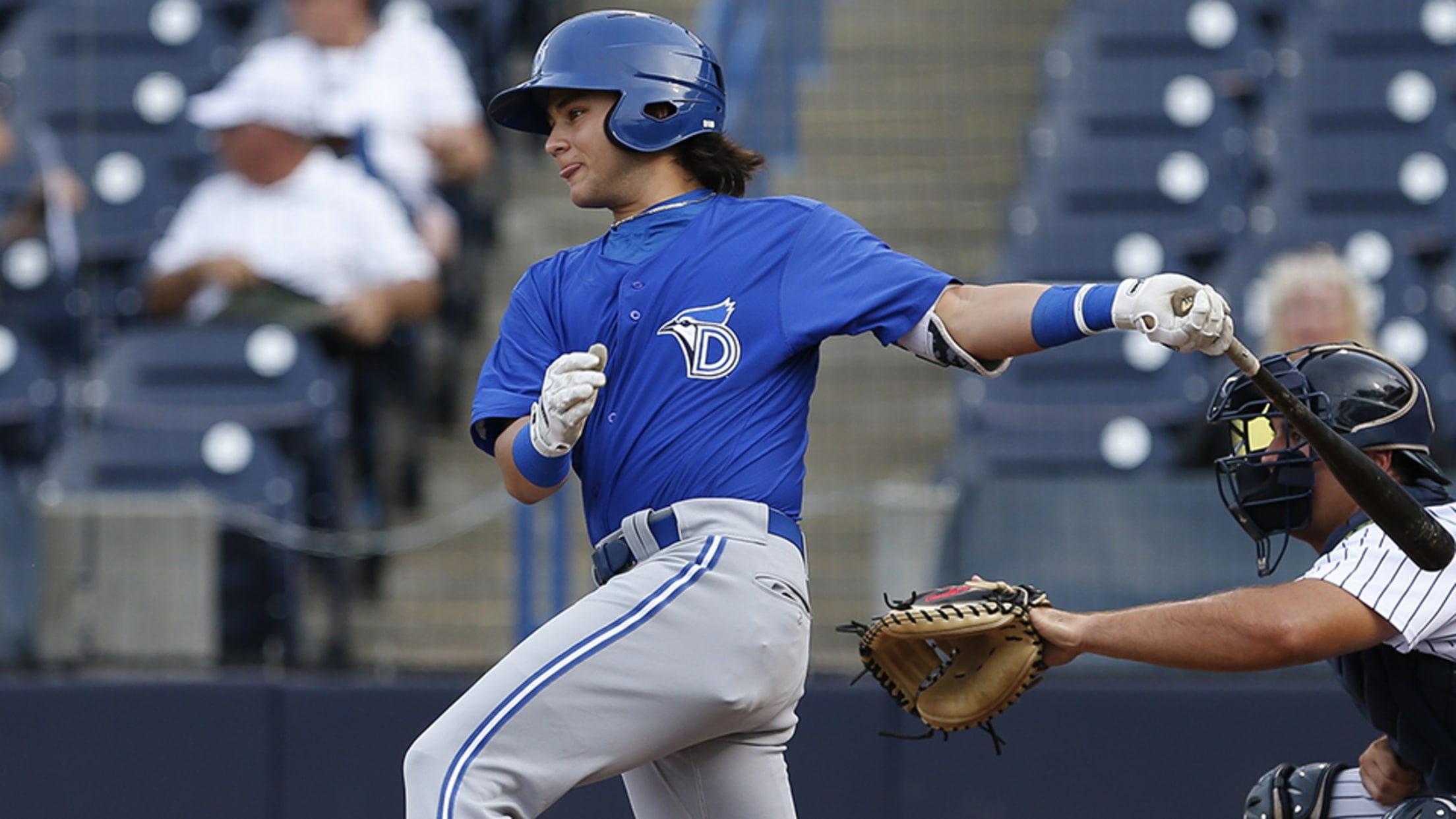 Bo Bichette batted .384 in 70 games with Class A Lansing and was named Midwest League MVP. (Mark LoMoglio/Tampa Yankees)
Already 55 games and 225 at-bats into his first full professional season with Class A Lansing, Bo Bichette went 0-for-2 in a June 18 game against West Michigan at Cooley Law School Stadium to enter the All-Star break with a league-leading .396 batting average. Despite the immense of talent it
Already 55 games and 225 at-bats into his first full professional season with Class A Lansing, Bo Bichette went 0-for-2 in a June 18 game against West Michigan at Cooley Law School Stadium to enter the All-Star break with a league-leading .396 batting average. Despite the immense of talent it takes to hit at that pace, that number did not sit well with the second-ranked Toronto prospect.
"I think that's just kind of the person I am," Bichette said. "I was kind of like, 'All right, you can't let yourself get it to .390.'"
When the year concluded -- 54 games, 221 at-bats and one promotion later -- the 19-year-old led all full-season levels with a .362 average to claim the 2017 MiLBY award as Top Offensive Player. He also earned Midwest League MVP honors after just 70 games with the Lugnuts. Bichette batted .384/.448/.623 in Class A with 10 homers, three triples, 32 doubles, 60 runs scored, 51 RBIs and walked 28 times.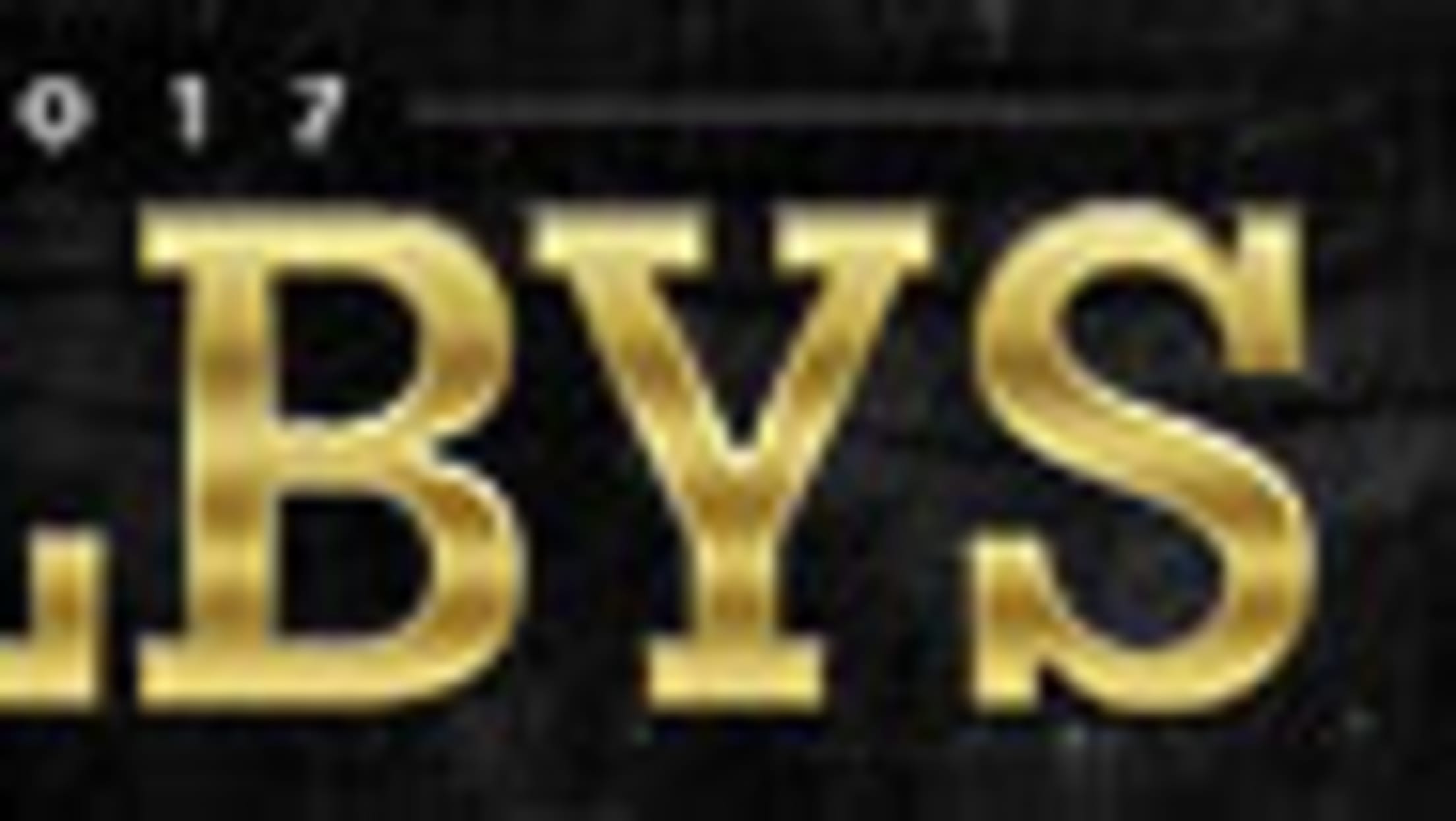 "I think it was just never letting myself get comfortable with how I was play and where my stats were and stuff like that," Bichette said. "A big thing for me this year was to focus on my routines every single day and trying to become more professional at bat, and I think that's what kind of kept me pretty consistent this year."
The Florida State League did not come as easy for the Orlando, Florida native, but he still exceeded any realistic expectations, especially as a teenager at the Class A Advanced Level. Bichette produced a .323/.379/.463 slash line over 40 games, adding four homers, a triple, nine doubles, 28 runs, 23 RBIs and 14 walks.
"I think that I was ready for the challenge and so it was good to kind of see something else," MLB.com's No. 25 overall prospect said.
Even as a local, Bichette said the climate presented one of his biggest challenges after the promotion.
"It would be pretty hot every single day and it kind of drains the energy out of you," Bichette explained. "But it was good for me personally, just to get to a new level and be able to work on new things to be a better player."
Eventually the climate affected the league so much that the Championship Series wound up postponed by Hurricane Irma. After defeating the Tampa Yankees in the semifinals, Bichette and the Blue Jays were crowned co-champions of the circuit, sharing the honor with the Palm Beach Cardinals.
Across both levels, Bichette displayed a consistency at the plate evident of an advanced approach paired with an above-average ability to put the bat on the ball -- the end result being a .393 average on balls in play. He amassed 51 multi-hit games and never went more than two consecutive games without producing a hit, a phenomenon that only occurred twice all season.
It would be difficult to find a hole in Bichette's swing or even an area in which he really struggled at the plate this season. He didn't excel against left-handers -- but only in the Florida State League, where he hit southpaws at a .278 clip in 54 at-bats. That average only looks small when compared with his gaudy .414 mark in 99 chances with Lansing.
"Obviously, you can always get better," Bichette said. "Just continuing to improve on every aspect as a player and control what I can control while I'm working on the field and in the gym will kind of like take care of that itself this year."
While he did describe his offseason training goal as overall improvement, including defensive work at shortstop and baserunning ability, Bichette specifically mentioned a desire to upgrade his two-strike approach. He batted .313 through 96 at-bats when behind in the count with Lansing and that number dropped to .231 in 52 chances with Dunedin.
The name of the game: Bichette, the son of four-time Major League All-Star Dante Bichette, was promoted with a teammate with a similar pedigree, Vladimir Guerrero Jr. Upon landing in Dunedin, the pair was met by yet another offspring of baseball's previous generation, Cavan Biggio, son of Hall of Famer Craig Biggio.
"All of us obviously grew up in good baseball environments," Bichette said. "To be able to play with Vladdy and Cavan on the same team -- Vladdy for the entire year -- it's good to just kind of learn from how they play and try and understand those things."
Guerrero -- an 18-year-old and finalist for the MiLBY Award which Bichette ended up winning -- actually found more success in the Florida State League. He batted .333/.450/.494 in 48 games with Dunedin, chipping in six homers, a triple, seven doubles, 31 RBIs and 31 runs. The 22-year-old Biggio, also in his first full season after being drafted out of Notre Dame in the fifth round last June, spent the entire year at Class A Advanced. He hit .233 with 11 homers, 75 runs and 60 RBIs.
"I only know how my dad played and to understand that there's two other guys who are really good and also taught their kids to play relatively the same way, but also little differences. It's good to learn from," Bichette said.
Gerard Gilberto is a contributor to MiLB.com. Follow and interact with him on Twitter, @GerardGilberto4.