Tourists Drop Game Three to the Dash, 11-6
Winston-Salem Plates Six Runs in the Ninth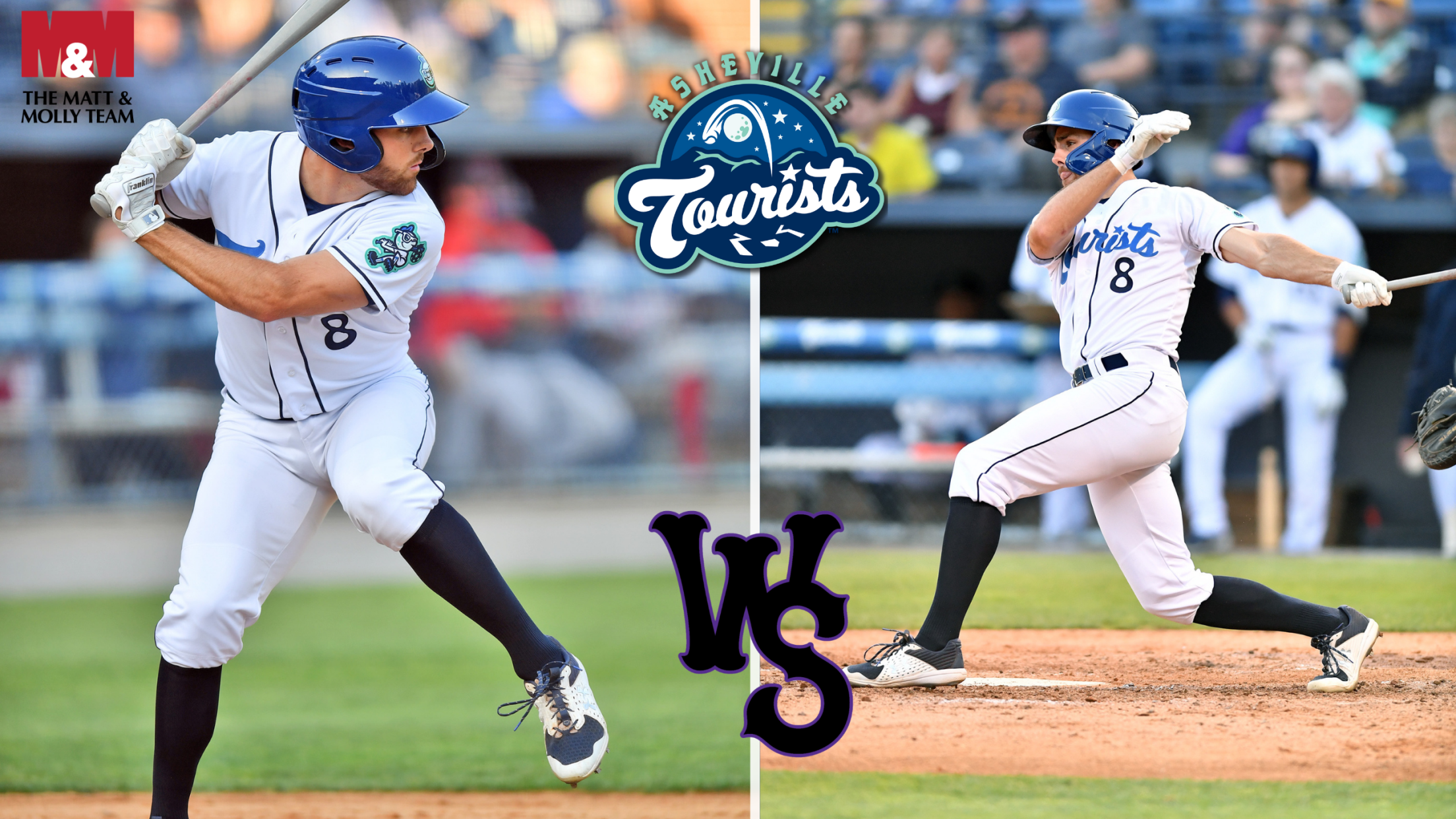 ASHEVILLE- The Asheville Tourists fell to the Winston-Salem Dash 11-6 on Thursday night in a game that was much closer than the final score. Asheville's Enmanuel Valdez hit a go-ahead two-run Home Run with two outs in the bottom of the eighth inning; however, Winston-Salem scored six runs in the
ASHEVILLE- The Asheville Tourists fell to the Winston-Salem Dash 11-6 on Thursday night in a game that was much closer than the final score. Asheville's Enmanuel Valdez hit a go-ahead two-run Home Run with two outs in the bottom of the eighth inning; however, Winston-Salem scored six runs in the top of the ninth as the Tourists attempted to close out the game.
Each team plated two runs in the third inning. Asheville's came by way of RBI hits from Luke Berryhill and Zach Daniels. The Tourists then look a 3-2 lead with an RBI single from Justin Dirden in the bottom of the fourth.
Winston-Salem scored two in the fifth and added one in the sixth to claim a 5-3 lead. The margin remained two runs until JC Correa plated a run for the Tourists with a fielder's choice in the eighth inning. Two batters later Valdez put Asheville on top with the deep blast to right.
The top of the ninth was rough on Asheville. Needing three outs to secure a win, Asheville walked five batters, hit two more, had a throwing error, and allowed two hits. The Dash sent 12 men to the plate and built a five-run advantage.
R.J. Freure struck out eight hitters across five innings in a no-decision. Kevin Holcomb pitched three innings out of the bullpen for Asheville and allowed only one run. Offensively, Luis Guerrero led the way with three hits. Berryhill, Daniels, Dirden, and C.J. Stubbs all finished with two hits.
The Tourists will attempt to even up the series with game four set for Friday night at 6:35pm ET.