Tourists Drop Second Straight to the Crawdads
Asheville Has Been Outscored 28-6 Over the First Two Games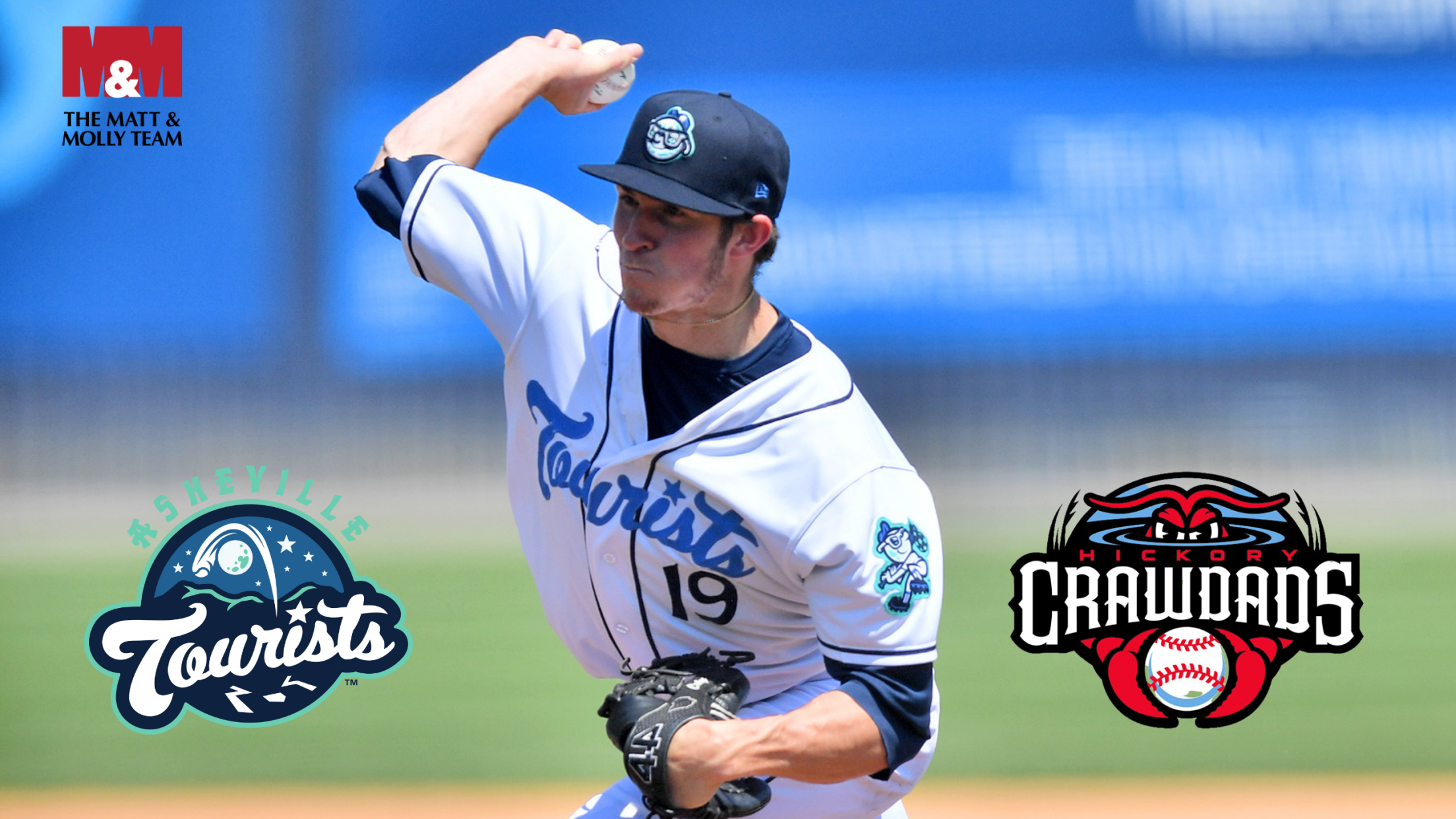 ASHEVILLE- The Asheville Tourists fell to the Hickory Crawdads at home on Wednesday night by a final score of 13-4. The Tourists trailed by as many as 11 and fell behind by eight runs before they were able to push one across. Asheville was forced to use a position player
ASHEVILLE- The Asheville Tourists fell to the Hickory Crawdads at home on Wednesday night by a final score of 13-4. The Tourists trailed by as many as 11 and fell behind by eight runs before they were able to push one across. Asheville was forced to use a position player to pitch for the second night in a row.
The Crawdads began their barrage early on. Hickory hit a pair of solo Home Runs in the top of the first inning to take a 2-0 lead. The visitors then added a two-run Homer in the top of the third to make the score 4-0. A few frames later, the Crawdads scored four more on two singles, two walks, a hit-by-pitch, and a wild pitch.
Shay Whitcomb gave the Tourists fans reason to cheer with a solo Home Run in the bottom of the fifth. Whitcomb now has an 11-game hitting streak and has reached base in his last 13. Asheville added another run in the fifth when Enmanuel Valdez doubled home Freudis Nova.
Hickory responded with a two-run bomb in the sixth and added three more in the eighth. Valdez trotted in from third on a wild pitch in the bottom of the eighth to make it a ten-run game at 13-3. Matt Barefoot drove in the final run of the contest with an RBI groundout in the ninth. Luke Berryhill collected his first hit as a member of the Tourists with a single to right field in the eighth.
The pitching was actually highlighted by position player Bryan Arias who came in with two outs in the eighth inning. Arias threw 1.1 innings of scoreless baseball in his second appearance on the mound this season. Arias did not allow a hit.
The Tourists will attempt to turn things around on Thursday night with game three of their six-game series scheduled to begin at 6:35pm.