Tourists Let Lead Slip Away in Series Finale
IronBirds Win 10-9 in Extra Innings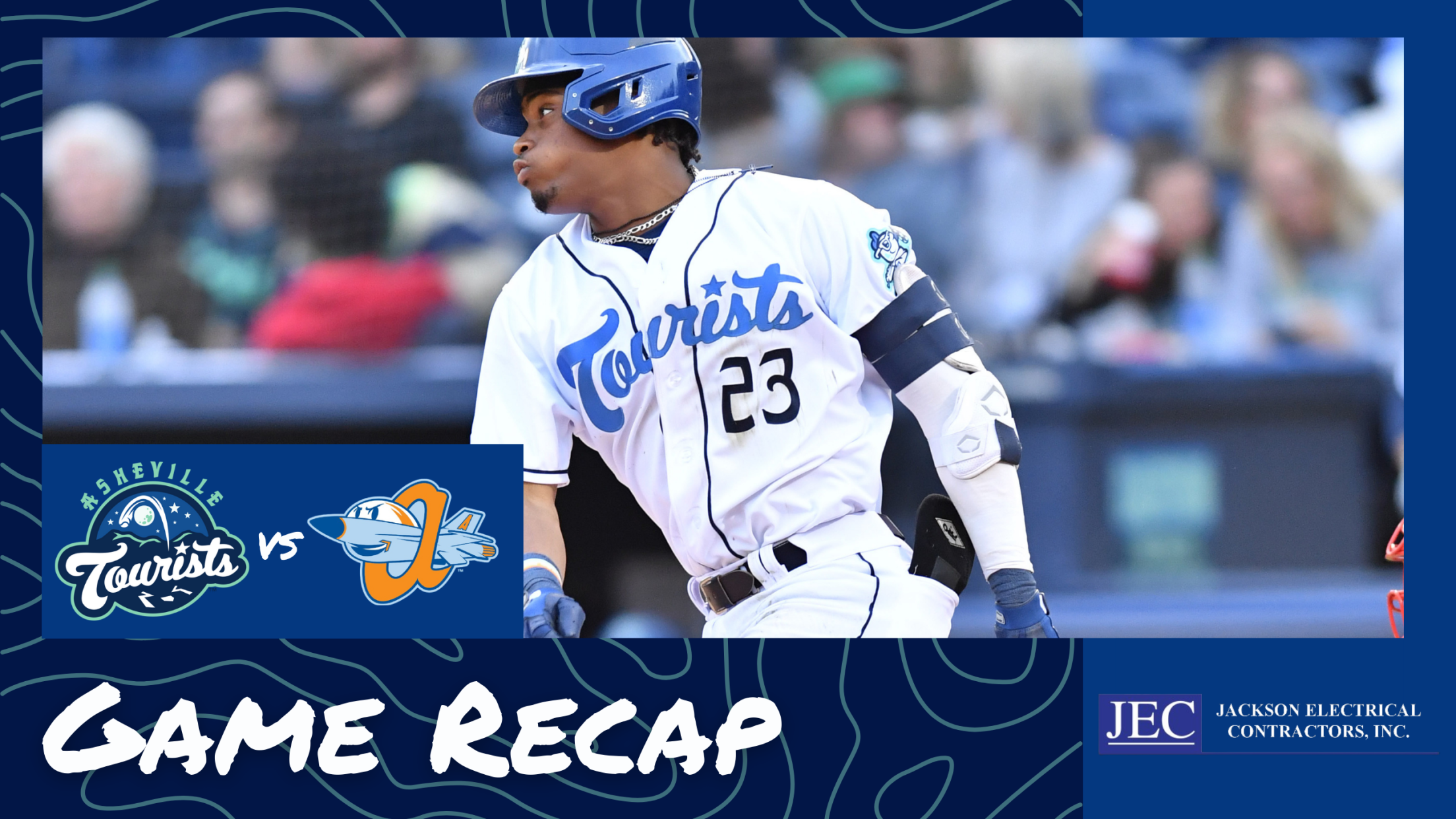 ASHEVILLE- An old habit crept back into action on Sunday afternoon when the Asheville Tourists were unable to hold a big lead against the Aberdeen IronBirds. In the first half of the season, the Tourists let massive leads slip away in multiple Sunday games but this was the first time
ASHEVILLE- An old habit crept back into action on Sunday afternoon when the Asheville Tourists were unable to hold a big lead against the Aberdeen IronBirds. In the first half of the season, the Tourists let massive leads slip away in multiple Sunday games but this was the first time it occurred in the second half. Asheville led Aberdeen 7-1 at one point; however, the Tourists ultimately fell in ten innings by a final score of 10-9.
JC Correa hit a two-run Home Run in the bottom of the first and Zach Daniels added a three-run shot in the third. Michael Sandle connected with a two-run single in the fourth to give the Tourists a 7-1 lead behind starting pitcher Rhett Kouba.
The Tourists went to their bullpen in the top of the fifth and the combination of Jose Betances and Ernesto Jaquez gave away the lead in two innings. With the score tied 7-7, Danny Cody came into the game and navigated Asheville through the seventh and eighth innings in brilliant fashion. Cole McDonald also pitched well in the ninth and tenth frames.
Aberdeen plated an unearned run in the top of the ninth but the Tourists answered in the bottom of the ninth. Miguel Palma drove in Chad Stevens on a two-out, two-strike single into right field. Palma's RBI forced extras where the visitors were able to plate their automatic runner plus another. Asheville brought Deury Carrasco around to score in the bottom half but were held one run short of forcing further action.
The Tourists did still win the series against the IronBirds three-games-to-two and will attempt to snap a nine-game road losing streak on Tuesday evening in Hickory.
Tourists Game Recaps are presented by Jackson Electrical Contractors, Inc