Tourists Narrowly Avoid Being No-Hit, Lose 3-0
Ninth Inning Single from Whitcomb Asheville's Lone Hit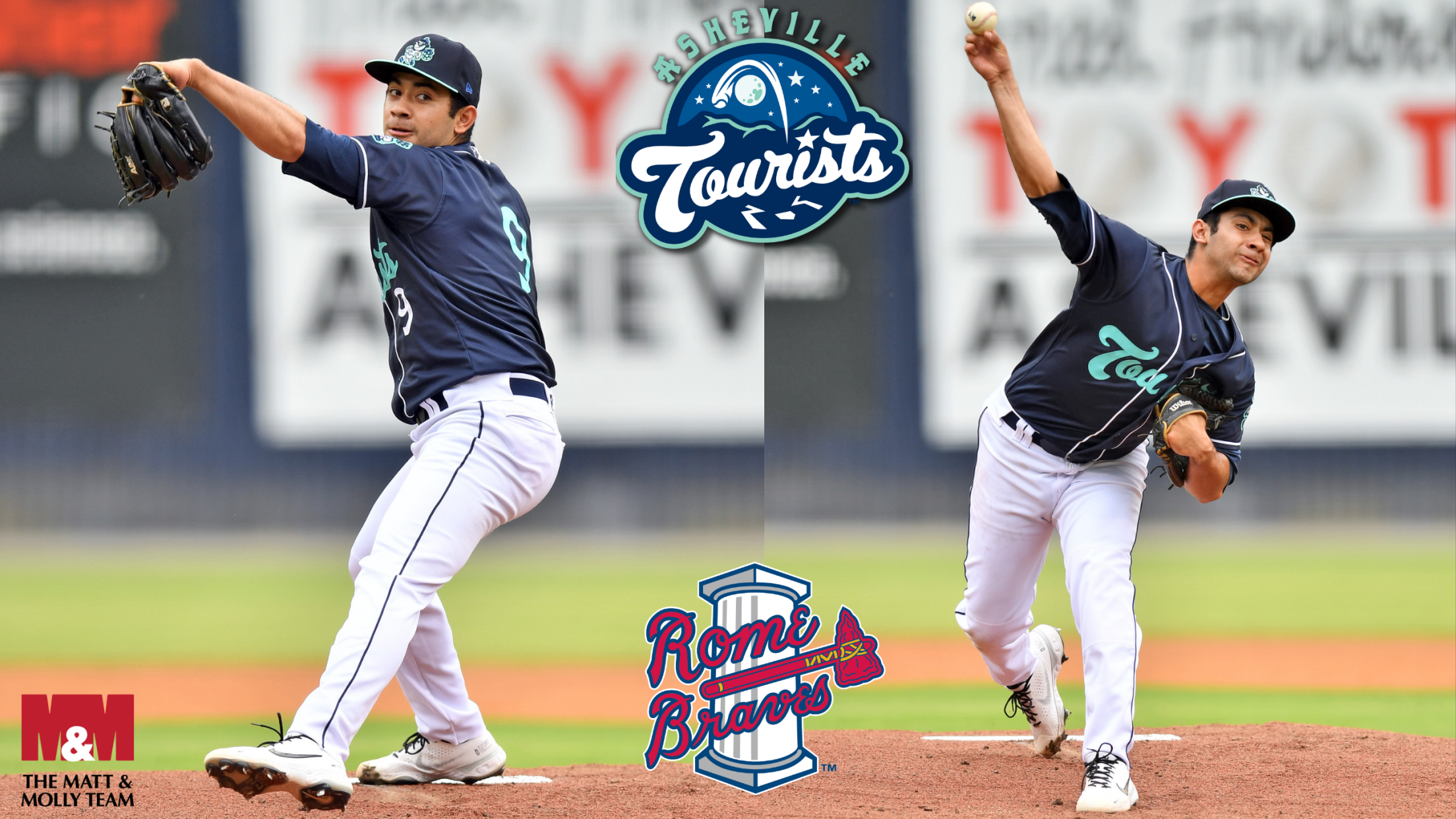 ROME- The Asheville Tourists were in danger of being the victim of a Rome Braves no-hitter on Saturday night. One day after recording 15 hits and an impressive offensive showing, Asheville was held without a base hit for eight innings. Shay Whitcomb hit a groundball that snuck through the left
ROME- The Asheville Tourists were in danger of being the victim of a Rome Braves no-hitter on Saturday night. One day after recording 15 hits and an impressive offensive showing, Asheville was held without a base hit for eight innings. Shay Whitcomb hit a groundball that snuck through the left side of the infield with one out in the ninth for the Tourists lone hit of the game. Rome took the win 3-0.
Darius Vines held Asheville scoreless and hitless for seven innings. The Braves starting pitcher struck out nine. Trey Riley pitched a perfect eighth inning and Justin Yeager earned the save with a scoreless ninth despite giving up the single to Whitcomb.
Asheville's starting pitcher, Jaime Melendez, took the loss even though he pitched well across four innings. Melendez surrendered two earned runs and struck out six. R.J. Freure continued his second-half of the season resurgence with four shutout innings in relief. Freure struck out six and allowed only one hit.
The Tourists worked a total of three walks and put a runner aboard via a Braves error; however, they did not have a runner reach third base all game. Asheville can still split the series with a victory on Sunday afternoon which would be a step in the right direction. The Tourists have lost every road series they have played this year.