Tourists Take Two from the Drive
Diaz and Abreu Play Long Ball at Fluor Field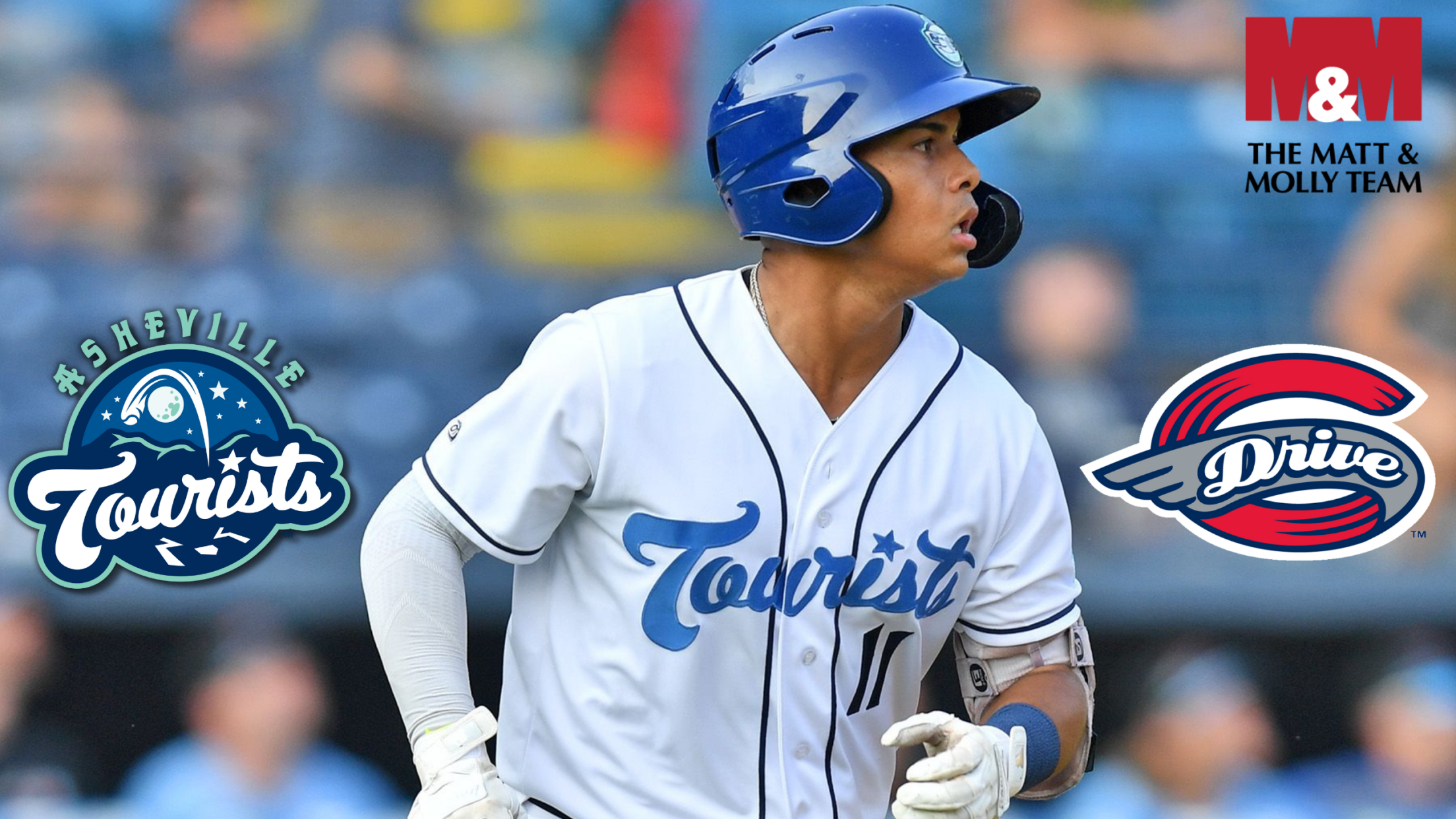 GREENVILLE- The Asheville Tourists and the Greenville Drive finally finished their suspended game from July 18. The Tourists led 3-0 in the bottom of the second inning when rain forced the action to a halt back in July. That contest was picked back up in Greenville Friday night and Asheville
GREENVILLE- The Asheville Tourists and the Greenville Drive finally finished their suspended game from July 18. The Tourists led 3-0 in the bottom of the second inning when rain forced the action to a halt back in July. That contest was picked back up in Greenville Friday night and Asheville held on to win 5-1. In the second game of the night, the Tourists used a late Home Run to beat the Drive 3-2.
The Tourists only had two players left on their roster who started the July 18 game. In the first two innings, Alex Holderbach had a Home Run and Matt Barefoot hit an RBI double. Both of those players are now in Double-A. Wilyer Abreu took Holderbach's spot in the order and hit a pair of monstrous solo Home Runs.
Juan Pablo Lopez took the mound in the top of the third inning and pitched four shutout frames to earn his fifth win of the season. Lopez struck out seven in only his second appearance since a lengthy stint on the IL.
Game two featured another strong pitching performance. Kyle Gruller opened with two innings and struck out three. The Drive managed to take a 1-0 lead and they held that advantage all the way to the sixth inning. In the top of the sixth, Yainer Diaz hit a three-run Home Run with two outs to put the Tourists on top 3-1.
Diosmerky Taveras relieved Gruller and pitched the next four innings. The Drive scored one off Taveras in the bottom of the sixth; however, it was an exceptional debut for the right-hander. Ray Gaither worked a perfect bottom of the seventh inning for a save in his Tourists debut.
One odd note from tonight's action was the losing pitcher for Greenville was the same pitcher in both games. Yusniel Padron-Artiles started back on July 18 when Asheville built a 3-0 lead. Padron-Artiles started game two tonight and pitched very well until he allowed the Diaz Home Run.
Asheville has now officially won six of their last seven games on the road; only the second game tonight counted as an away game.