Swaggerty, Freeman among NYPL All-Stars
Pirates' first-round pick, league's top hitter lead South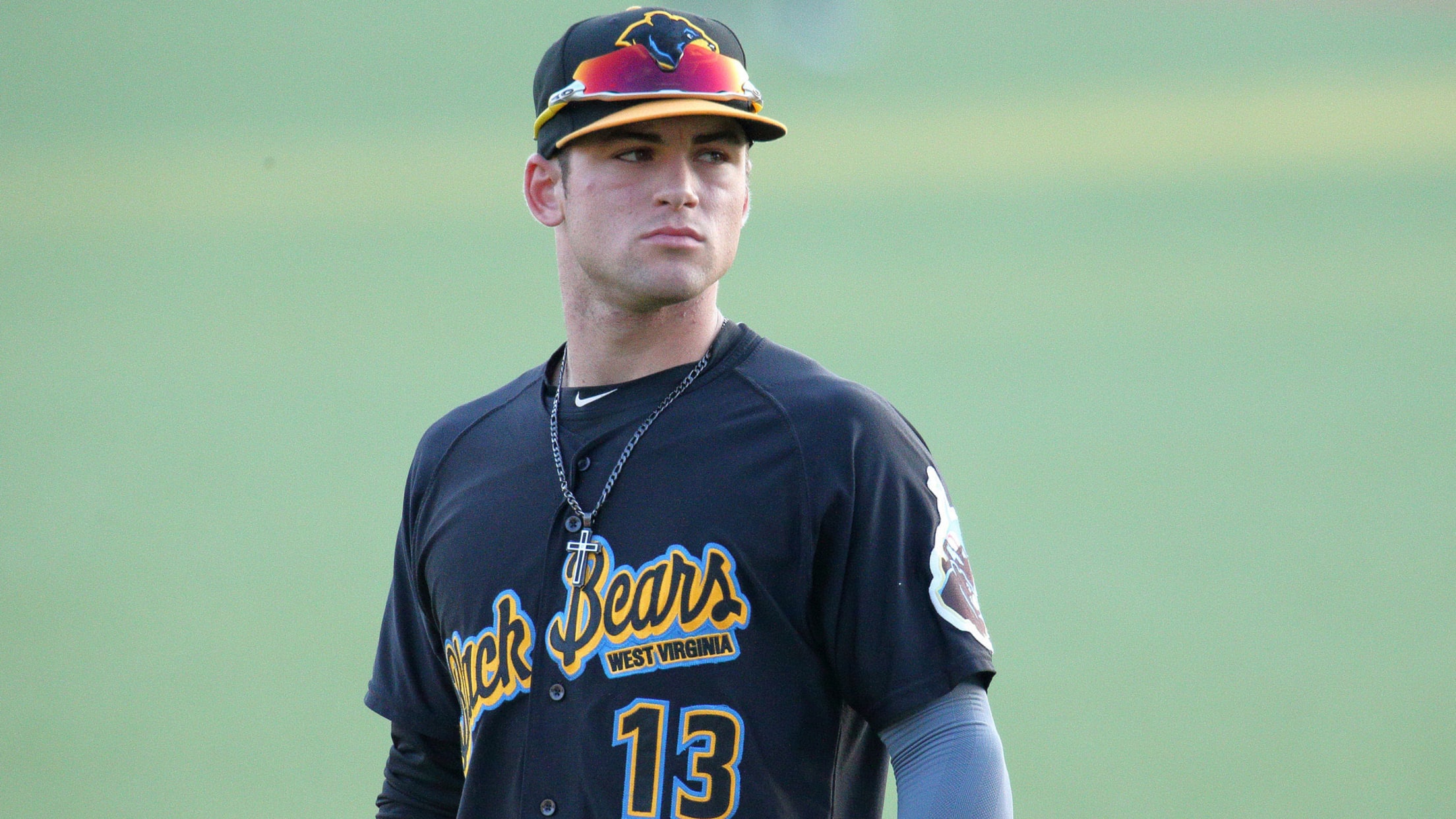 Pirates first-round pick Travis Swaggerty is off to a strong start in the New York-Penn League. (Sandy Tambone/MiLB.com)
The New York-Penn League announced its All-Star rosters Tuesday, with Travis Swaggerty bringing the pedigree and Tyler Freeman bringing the production.Both players will represent the NYPL South, which will take on the NYPL North on Tuesday, Aug. 14, in State College, Pa. Swaggerty is the lone top-100 prospect in the
The New York-Penn League announced its All-Star rosters Tuesday, with Travis Swaggerty bringing the pedigree and Tyler Freeman bringing the production.
Both players will represent the NYPL South, which will take on the NYPL North on Tuesday, Aug. 14, in State College, Pa. Swaggerty is the lone top-100 prospect in the game, ranking No. 85 overall.
The 20-year-old outfielder is batting .277/.358/.462 with four homers, eight stolen bases and 20 runs scored in 31 games for Class A Short Season West Virginia this season. He was drafted 10th overall by the Pirates out of South Alabama in June.
Freeman, Cleveland's No. 19 prospect, leads the circuit in most major categories, including batting average (.382), on-base percentage (.431), slugging percentage (.551), hits (68), doubles (18) and total bases (98). His 33 runs scored and 30 RBIs rank second and tied for second in the league, respectively, behind only Batavia's Sean Reynolds, who was named to the North All-Star team as a designated hitter.
New York-Penn League North All-Star roster
New York-Penn League South All-Star roster
Freeman's teammate, Hosea Nelson, was named to the South squad as an outfielder. Nelson was the NYPL Player of the Month for July, a month in which he led the league with 22 RBIs and a .553 slugging percentage and recorded 10 multi-hit games.
League ERA leader Jaison Vilera will also represent the South squad after a strong first half in which he went 5-1 with a 1.43 ERA and NYPL-best 63 strikeouts for Brooklyn. His five wins are tied for most in the league, while his 0.87 WHIP was second to Lowell's Eduard Bazardo, who was not named to the team.
Vilera will bring two of his fellow Cyclones pitchers along with him, as Billy Oxford (5-1, 1.62 ERA) and Yeudy Colon (3-2, 1.25 ERA) will work out of the South bullpen.
Connecticut's Jose Vasquez leads the North pitching staff after going 4-1 with a 1.94 ERA and 35-to-16 strikeout-to-walk ratio over 41 2/3 innings. He'll be joined by teammates and relievers Yaya Chentouf (1.66 ERA) and Drew Crosby (4-0, 2.63 ERA).