Travs Walk Off with Win, Snap Cesar's Hit Streak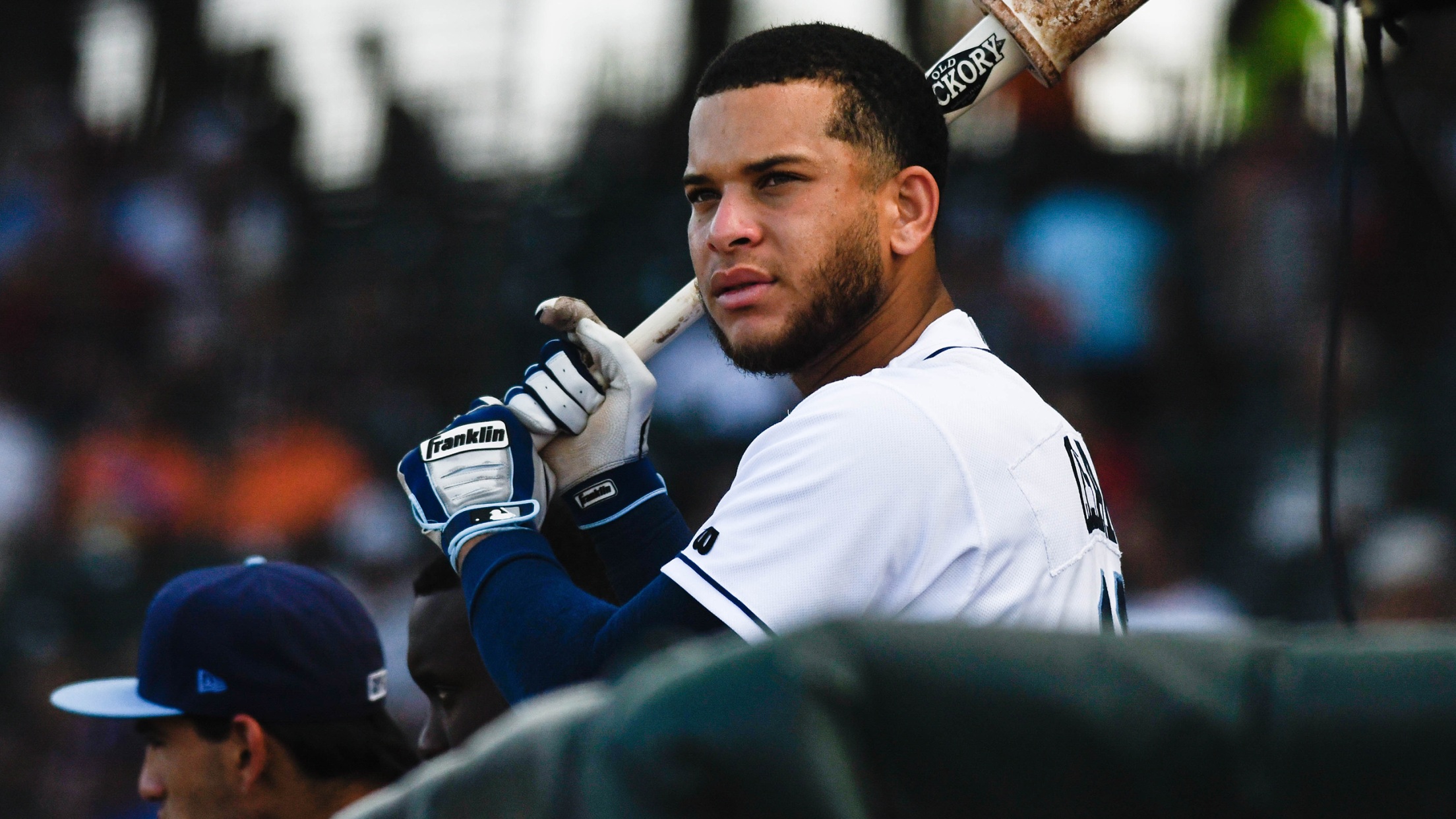 (Charlie Blalock)
NORTH LITTLE ROCK - Arkansas mustered a pair of ninth-inning runs Friday night to beat Corpus Christi, 2-1, before a crowd of 7,108 fans at Dickey-Stephens Park.In addition to the Hooks (5-3, 48-29) enduring their third consecutive defeat, third baseman Randy César went 0-for-4, ending his Texas League record hitting
NORTH LITTLE ROCK - Arkansas mustered a pair of ninth-inning runs Friday night to beat Corpus Christi, 2-1, before a crowd of 7,108 fans at Dickey-Stephens Park.
In addition to the Hooks (5-3, 48-29) enduring their third consecutive defeat, third baseman Randy César went 0-for-4, ending his Texas League record hitting streak at 42 games.
Only 13 players in the 151-year history of Minor League Baseball boast a longer hit streak than Cesar.
Friday's result also spoiled a fine start by Akeem Bostick who hurled five shutout frames. Bostick scattered four hits and one walk while striking out four.
Travs (6-1, 41-36) starter Nathan Bannister posted zeros through the first six innings.
Corpus Christi finally broke through in the seventh. Yordan Alvarez cracked a two-out double and promptly came home on Lorenzo Quintana' single into left-center.
Rehabbing Astro Joe Smith survived three singles in the home half after striking out Donnie Walton to strand the bases loaded.
Carlos Sierra retired all six batters he faced to preserve the 1-0 Hooks edge.
Dario Pizzano opened the ninth and greeted Kit Scheetz (1-1) with a triple over the head of Carmen Benedetti in right field. One out later, drawn-in second baseman Ryne Birk misplayed a ground ball, allowing Pizzano to score the tying run.
Joe De Carlo was next and worked a walk. Nine-hole hitter Yonathan Mendoza notched a base hit, loading the bases for the top of the Travs lineup. Braden Bishop responded by lining an 0-2 pitch into right field for an RBI single to end the ballgame.
Arkansas now owns two triumphs when trailing after eight innings this year, and both have come at the expense of the Hooks.
Corpus Christi aims to salvage the set Saturday night with Forrest Whitley (0-1, 3.86) on the hill. Johendí Jiminian (4-3, 3.35) takes the ball for the Travs. First pitch 6:10.