Trenton with a 3-2 walk-off win on Saturday
Dedgar fires seven strong innings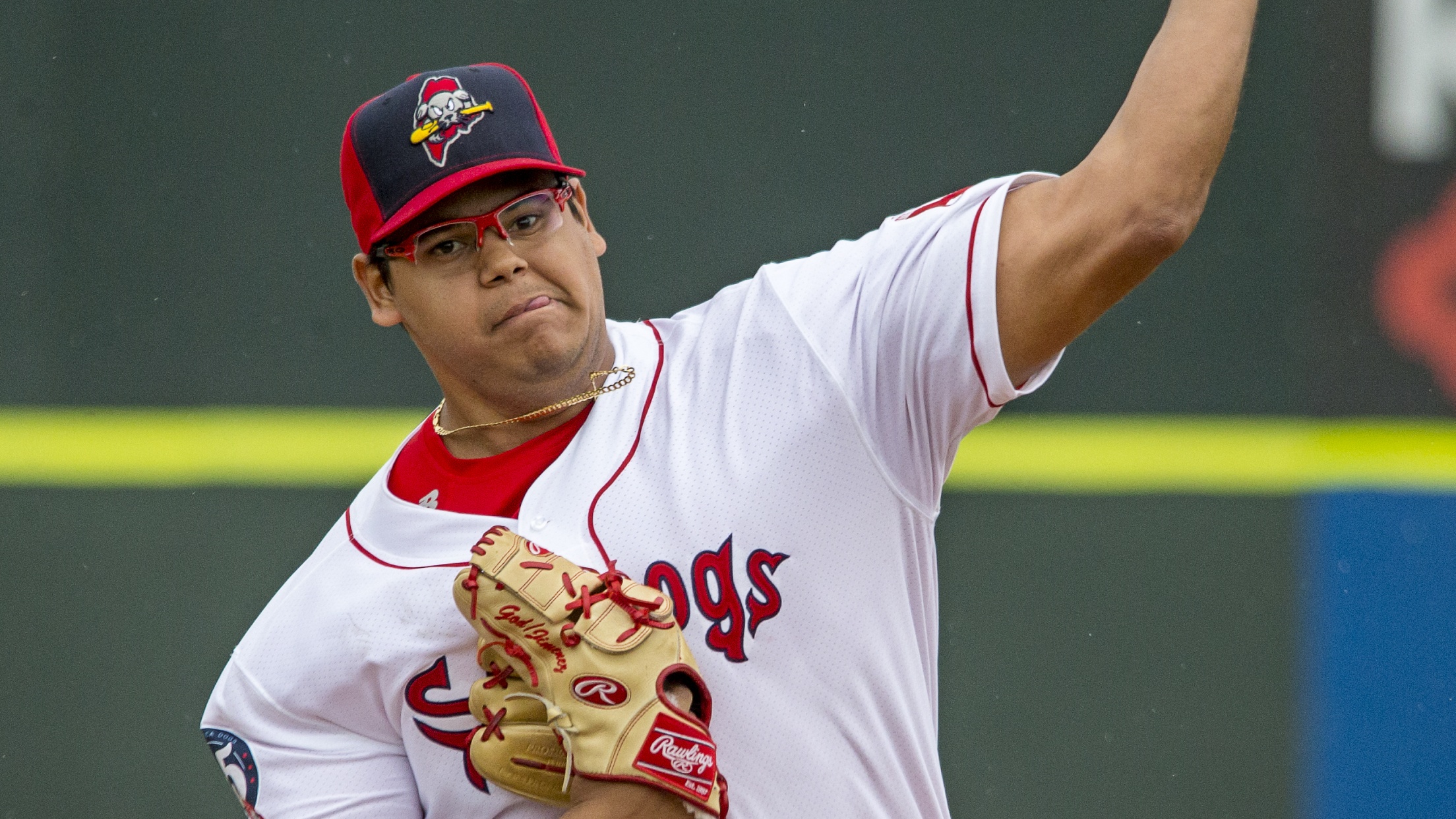 Trenton, N.J. - The Trenton Thunder (58-47) received a two-out walk-off RBI single from Brandon Wagner, defeating the Portland Sea Dogs (43-61), 3-2 on Saturday night at Arm & Hammer Park. 
Trenton, N.J. - The Trenton Thunder (58-47) received a two-out walk-off RBI single from Brandon Wagner, defeating the Portland Sea Dogs (43-61), 3-2 on Saturday night at Arm & Hammer Park.
Trenton's rally in the ninth started on a one-out double by Trey Amburgey. Josh Taylor (L, 1-4) retired Manny Alvarez before the Wagner walk-off hit.
David Sosebee (2-2) worked two scoreless innings on two hits to earn the win. Brady Lail worked three perfect innings in relief of starter Domingo Acevedo, who left the game with an injury.
Portland's Dedgar Jimenez was outstanding, tossing seven innings. Jimenez allowed nine hits, two runs, four walks and three strikeouts.
Trenton jumped on the board in their first two turns against Jimenez. Ryan McBroom nailed a two-out RBI single in the first inning, and Jalen Jackson hit a solo-homer (#14) to left field.
Portland answered in the fourth inning on a two-run homer by Chad De La Guerra, his second straight game with a two-run homer. De La Guerra has ten homers in 53 games but five in his last 14 starts.
The Thunder had a big chance in the fourth inning, loading the bases with nobody out but Jimenez got out of the inning.
Tate Matheny and Jeremy Rivera each had two hits for Portland. Travis Lakins pitched a perfect eighth and has allowed two earned runs in 21 innings pitched in relief.
The Sea Dogs and Trenton Thunder (Yankees affiliate) conclude their four-game series on Sunday evening beginning at 5:00 PM from Arm & Hammer Park. Righty Mike Shawaryn is on the hill for Portland. Trenton counters with Brian Keller. Radio coverage with Mike Antonellis begins at 4:45 PM on the WPEI U.S. Cellular Sea Dogs Radio Network. MiLB.TV starts at 4:55 PM.