Triple-A, Eastern sluggers set for HR derbies
League leaders ready to flex muscle as part of All-Star festivities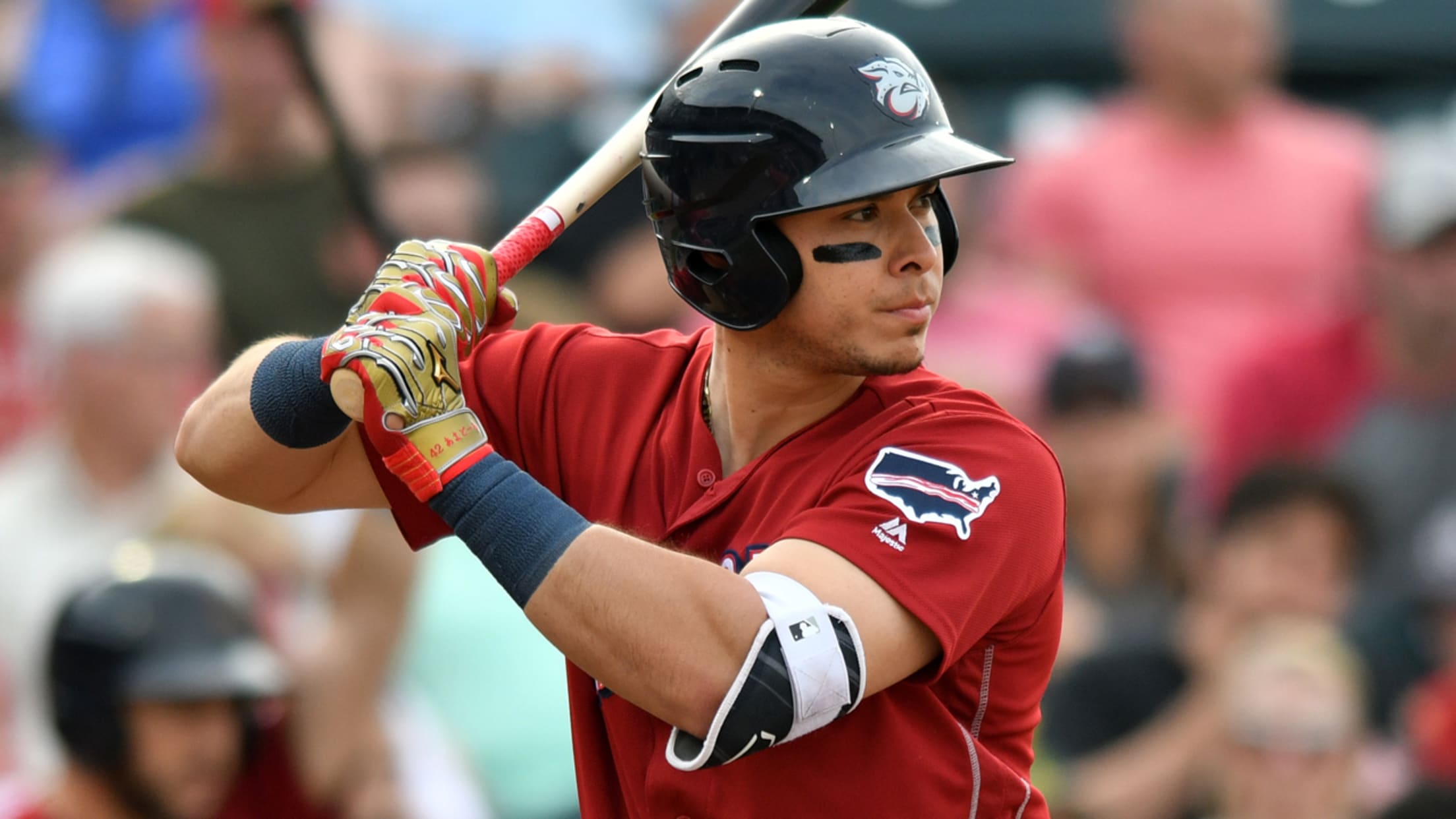 Lehigh Valley's Joey Meneses ranks second in the International League with 15 homers. (Ken Inness/MiLB.com)
Fans in Columbus and Trenton better make sure their gloves are oiled, laced up and ready to go.Derby season arrives next week for the Triple-A and Eastern leagues, and each circuit has announced its list of participants for their respective home run competitions. The Triple-A showcase will take place in
Fans in Columbus and Trenton better make sure their gloves are oiled, laced up and ready to go.
Derby season arrives next week for the Triple-A and Eastern leagues, and each circuit has announced its list of participants for their respective home run competitions. The Triple-A showcase will take place in Columbus on Monday, July 9, starting at 6:30 p.m., and the EL event will be in Trenton on July 10, beginning at 7:30. Each will be available as free streams on MiLB.TV.
Lehigh Valley's Joey Meneses headlines the International League contingent at the Triple-A showcase. The IronPigs slugger has belted 15 home runs this season, tied for tops in the loop, and will take his hacks as one of three representatives from that league. Joining him at Huntington Park will be Carlos Franco, the owner of 11 home runs this season for Gwinnett, and Toledo's Chad Huffman, a former Columbus Clipper who won the event in 2009.
Across the field, the Pacific Coast League brings its own power contingent led by Fresno's AJ Reed and Las Vegas' Zach Borenstein, who each have 19 blasts. Memphis' Patrick Wisdom, with 12 homers to his name, will also take part.
The Eastern League's field will be even bigger, with four players apiece from the circuit's Eastern and Western Divisions. From the east, reigning Player of the Week Abiatal Avelino will swing the stick for the hometown Thunder. He'll be joined by Trenton teammate Trey Amburgey, Hartford outfielder Sam Hilliard and Reading infielder Zach Green. Avelino has already posted a career high with 12 homers this season, and Amburgey has hit 10 for Trenton. Green, the leader among Eastern League Home Run Derby participants, has 15 blasts on the season, while Hilliard has crushed six.
Out of the west, Altoona infielder Will Craig, Harrisburg catcher Taylor Gushue, Akron outfielder Connor Marabell and Richmond outfielder Luigi Rodriguez comprise the contingent. Craig owns the most homers on the year among the group with 12 while Rodriguez boasts 10 and Gushue and Marabell have hit eight apiece. Marabell will have his father pitch to him during the competition.
Tyler Maun is a contributor to MiLB.com. Follow him on Twitter @TylerMaun.