Crowe, Yean heading to Pirates in Bell deal
Two right-handers may brighten future for Pittsburgh rotation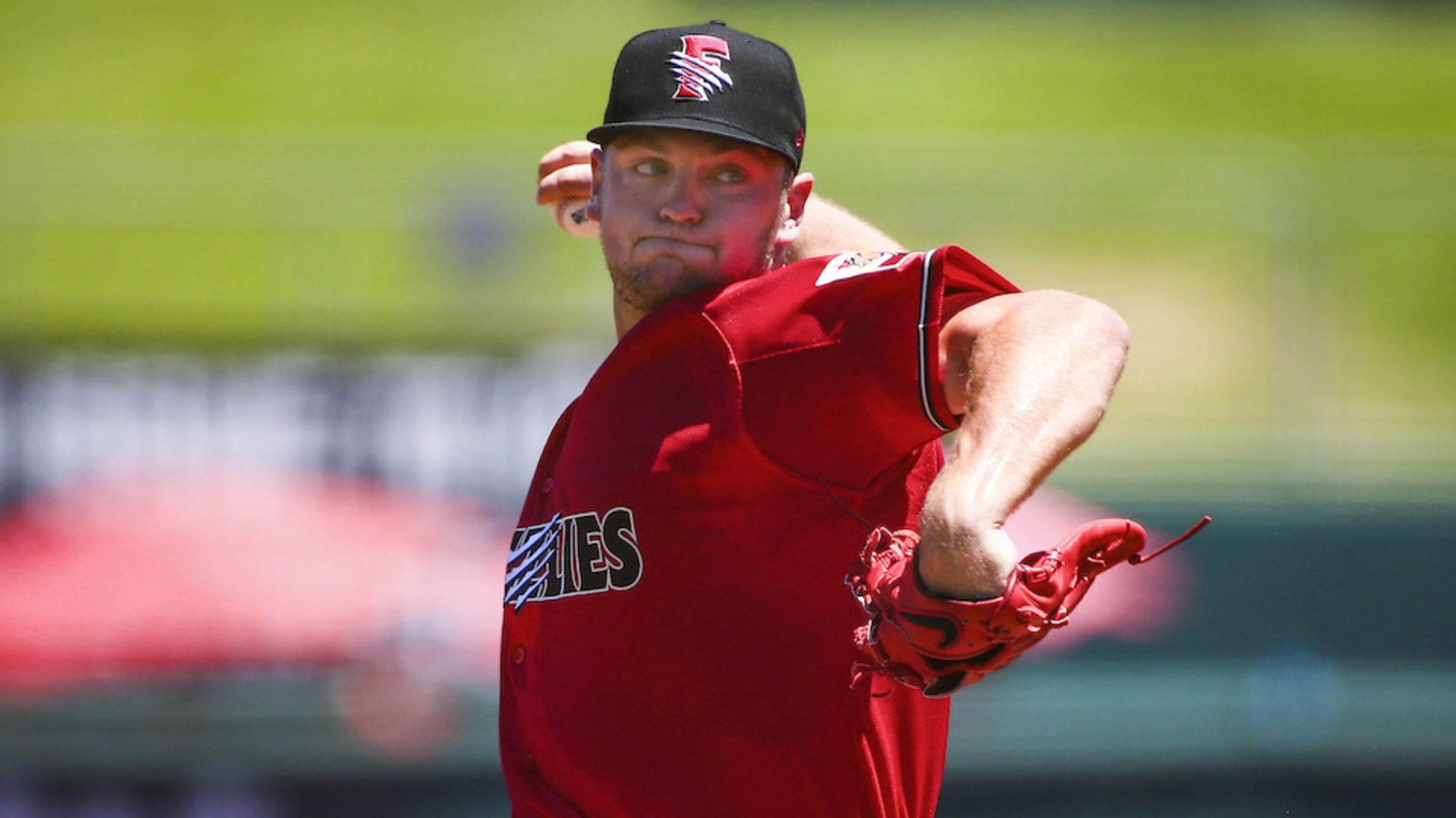 The Pittsburgh Pirates did a little late shopping on Christmas Eve and brought home a pair of talented pitching prospects. In sending All-Star first baseman Josh Bell to Washington, Pittsburgh acquired third-ranked Nationals prospect Wil Crowe and sixth-ranked Eddy Yean, according to an announcement by Pirates general manager Ben Cherington.
Verdi's Minor League career had staying power
IL Hall of Famer was in affiliated ball dirt or dugout for five decades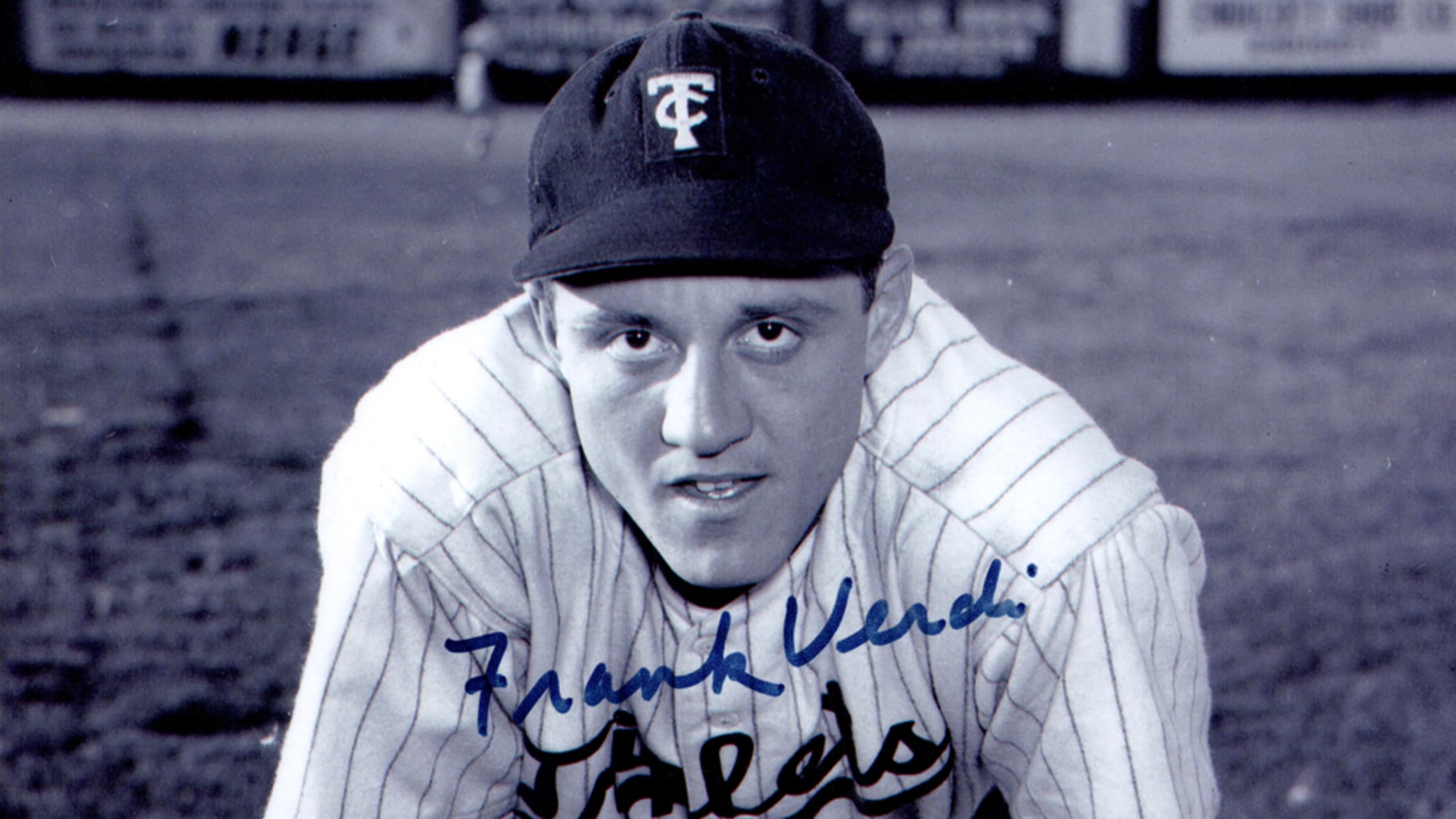 A host of players have piled up astonishing accomplishments over long professional careers on the diamond without making a lasting impression on the game's most celebrated stage. Monsters of the Minors provides introductions to Minor League legends sometimes overlooked by fans of baseball history.
Fun facts about Triple-A championships
From the Little World Series to the national title game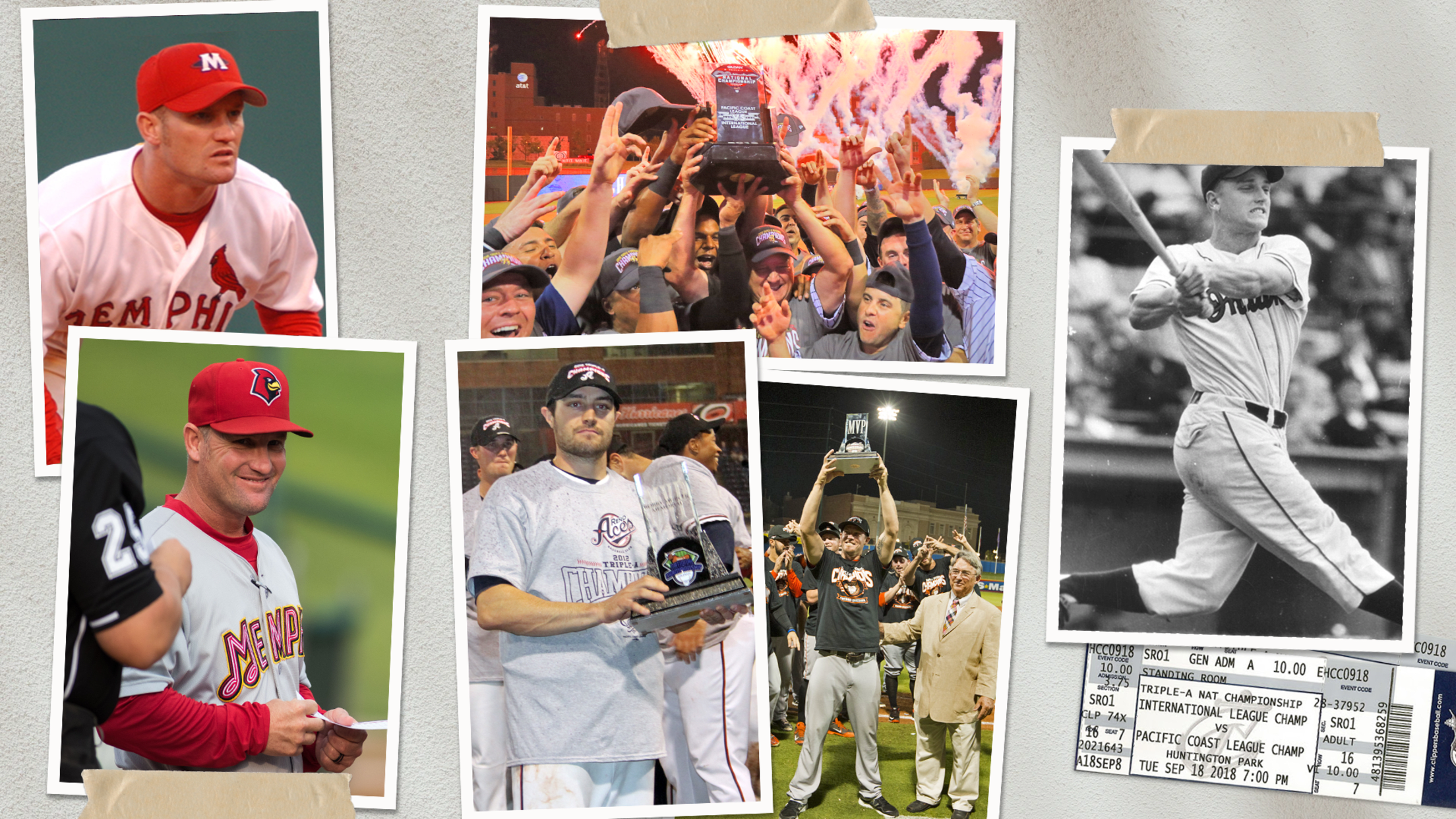 A championship by any other name would still be as sweet to win. And at the Triple-A level, there have been a lot of names. From the first Little World Series in 1904 to the Triple-A National Championship Game fans know today, hundreds of prospects and farmhands have played for
Pirates promote Hayes for Major League debut
Pittsburgh's No. 2 prospect to be recalled Tuesday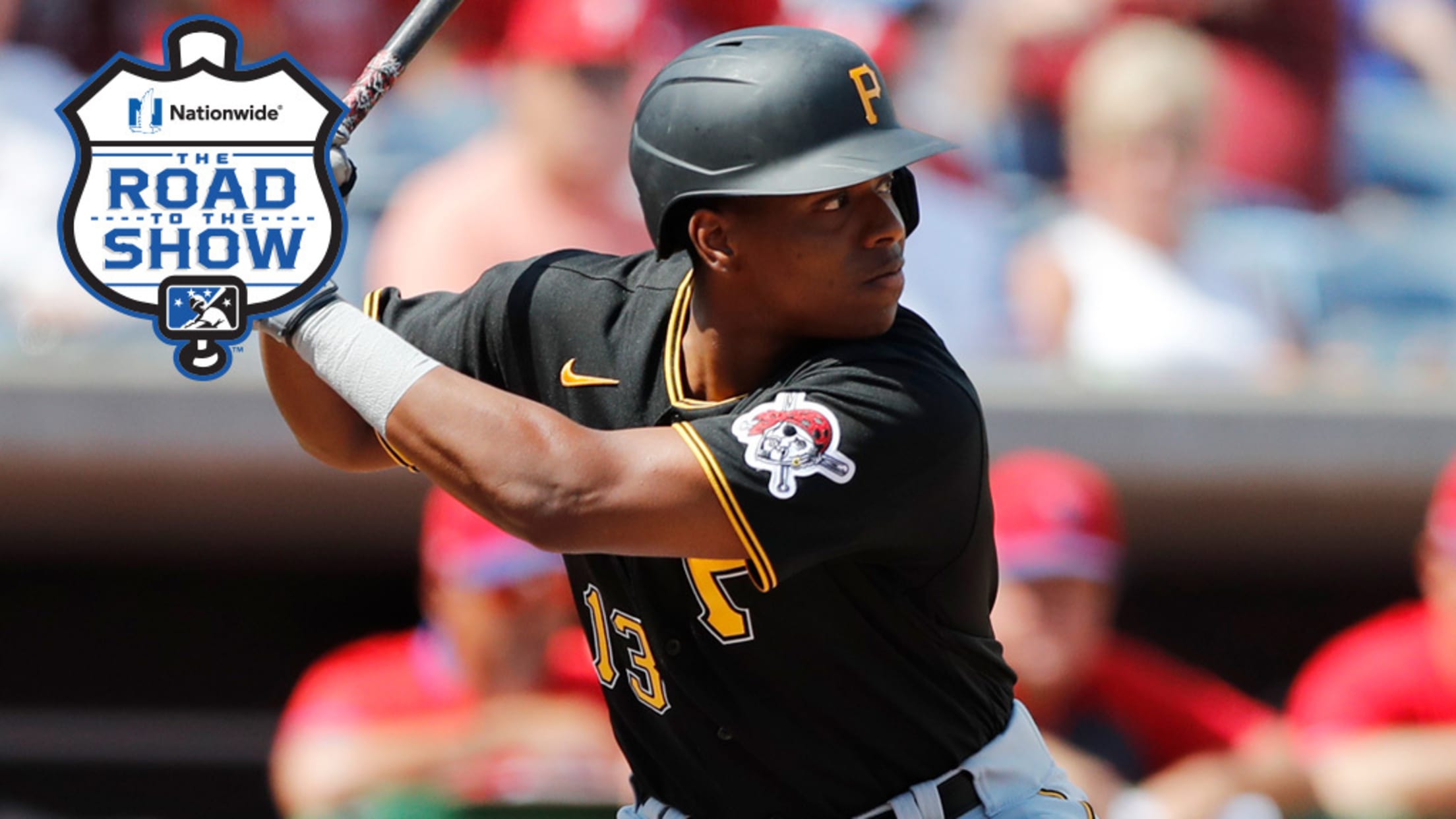 Fourteen-year MLB veteran Charlie Hayes played 128 games with Pittsburgh before he was traded to the New York Yankees on August 30, 1996. Almost 24 years to the day, his son will don the black and gold himself. Second-ranked Pirates prospect Ke'Bryan Hayes has been recalled from Pittsburgh's alternate site
Chihuahuas help local food bank achieve its mission 
El Pasoans Fighting Hunger among CommUNITY grant recipients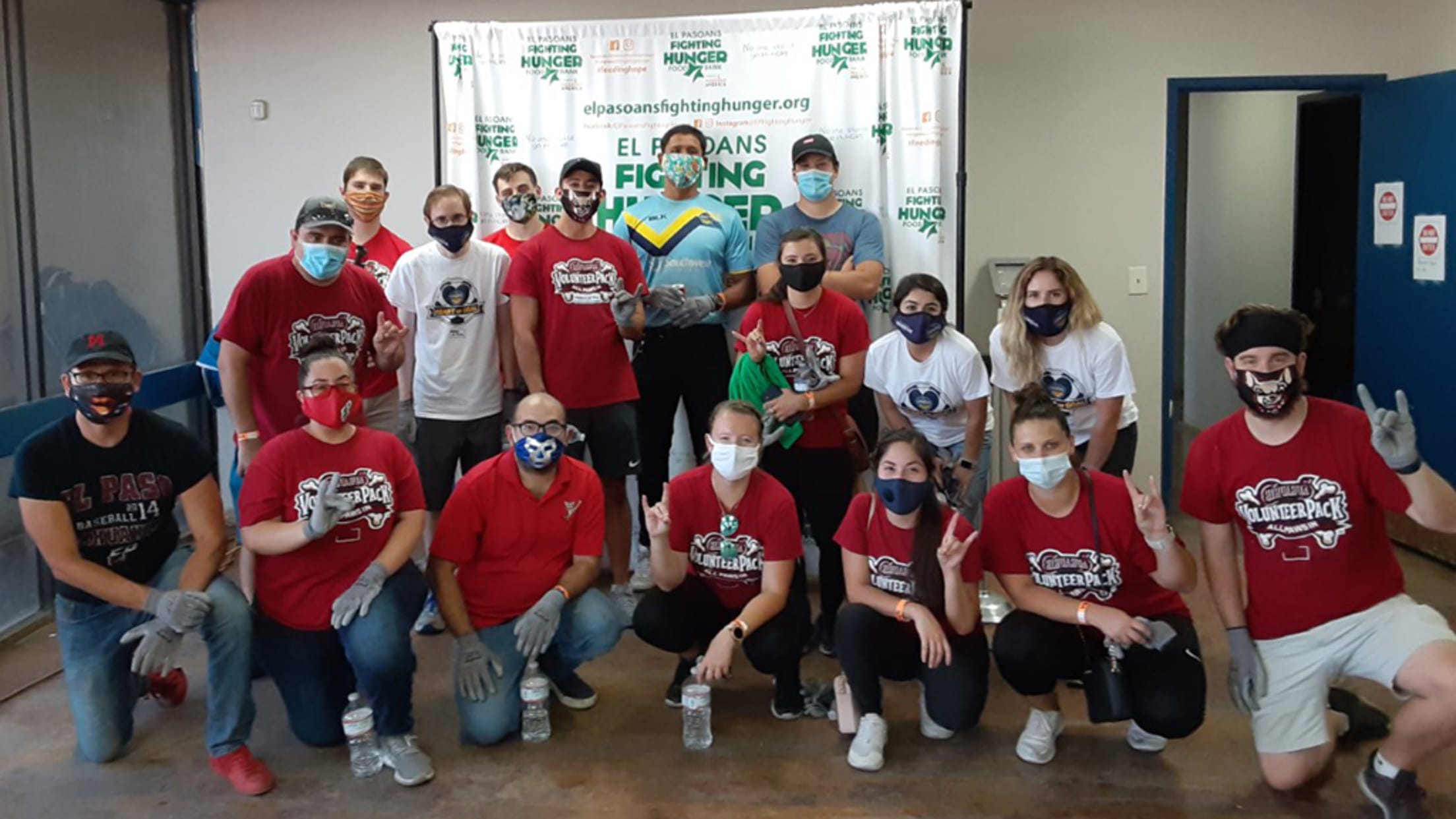 The El Paso Chihuahuas have partnered with El Pasoans Fighting Hunger for as long as the team has been an existence, establishing ties with the nearby food bank during the team's inaugural season of 2014. From hosting staff volunteer events to conducting food drives at the ballpark, the Chihuahuas have
Knights help Charlotte youth lead the way
Nonprofit selected as one of five CommUNITY grant recipients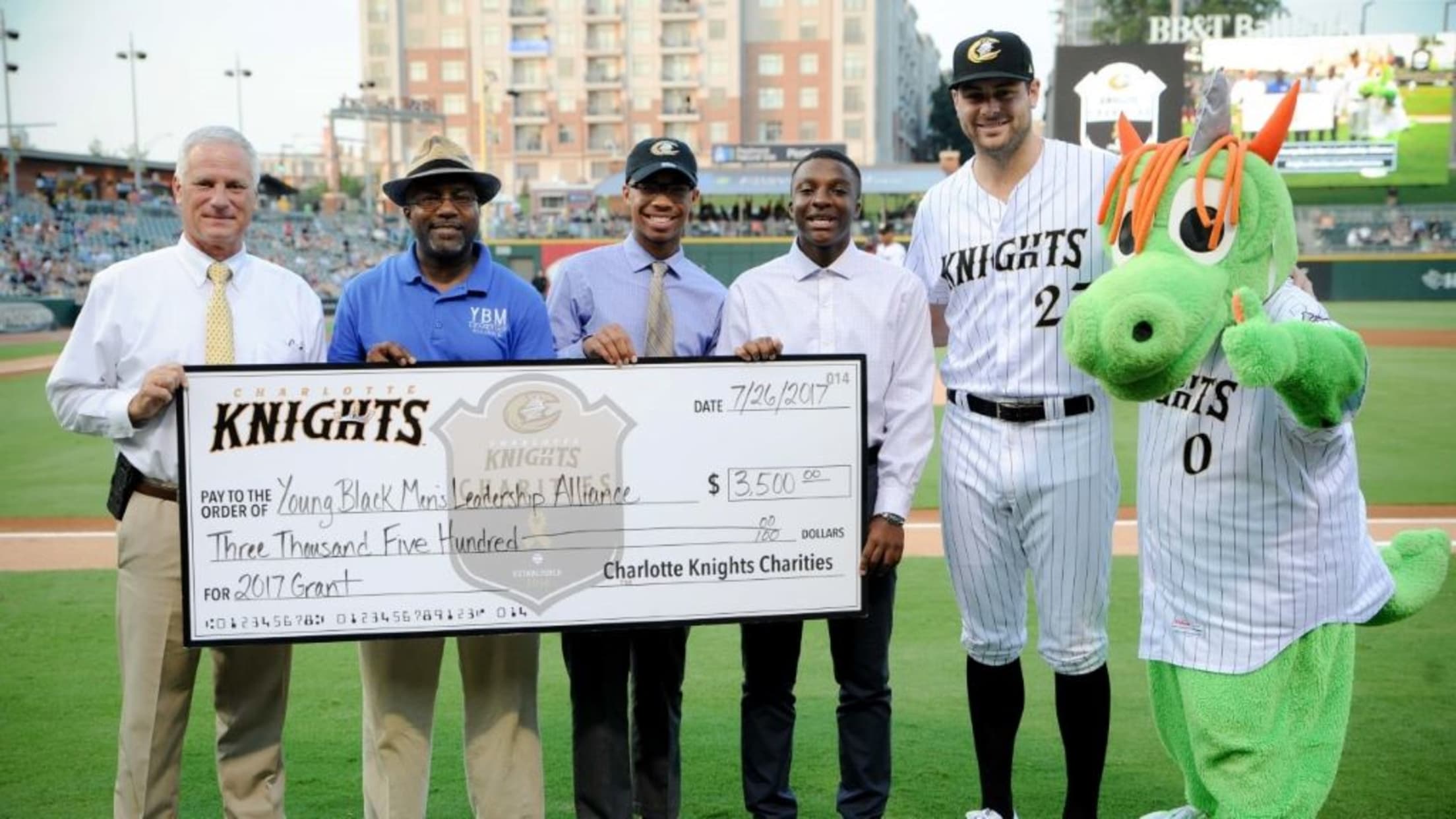 For Charlotte's Megan Smithers, nominating an organization for Minor League Baseball's CommUNITY grant program was a no-brainer, given the team's relationship with and appreciation for the Young Black Leadership Alliance.
Cut it out: Rochester rooters finally take their seats
Frontier Field, serving as Jays' alt site, adds cardboard supporters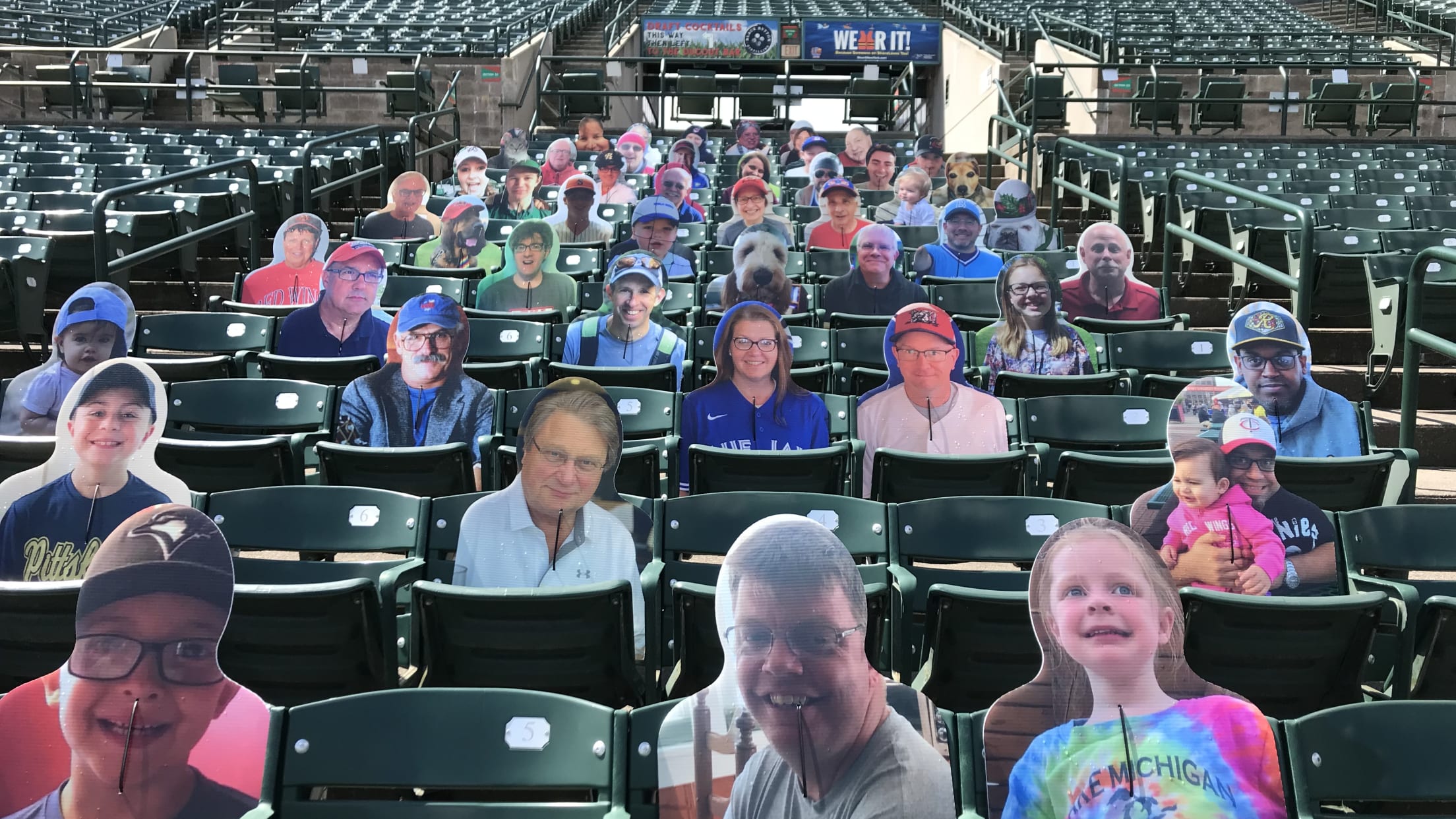 To be a Rochester Red Wings fan in 2020, you've got to be cut out for the job. The Red Wings, Triple-A affiliate of the Minnesota Twins, welcomed their first crowd of the year on Aug. 21. This Frontier Field gathering, eclectic yet inanimate, was in the form of approximately
Bisons, Buckeyes, Blues, Broncos and more
Buffalo one of many IL locales with Major League history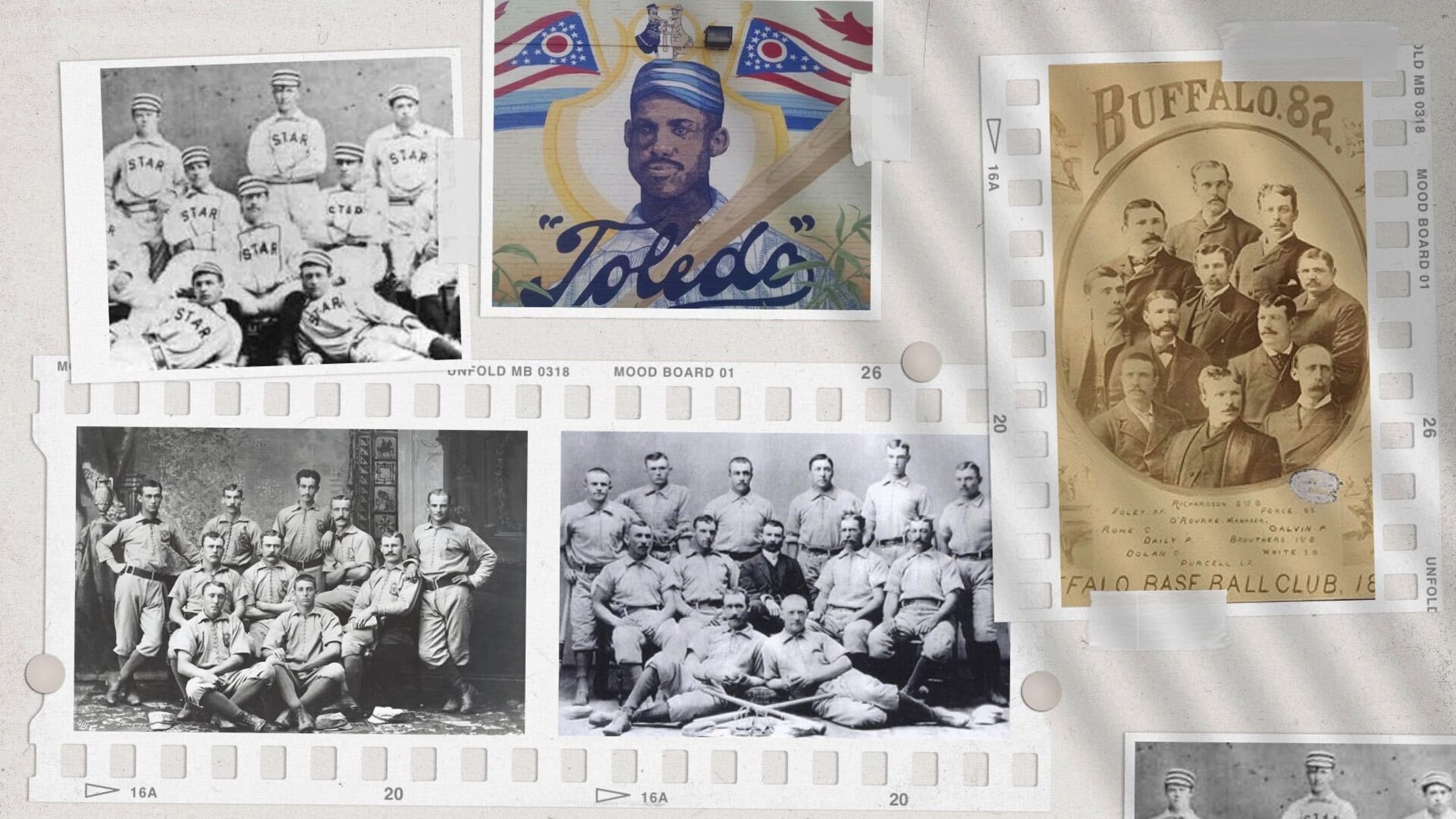 The city of Buffalo, New York, hosted a Major League Baseball game on Tuesday night, with the Toronto Blue Jays enjoying a walk-off win over the Miami Marlins. It was the first of 25 Blue Jays games scheduled for Sahlen Field, which ordinarily serves as the home of their Triple-A
Order up: PawSox balance restaurant, training site
Triple-A affiliate pulling double duty to serve fans, support Red Sox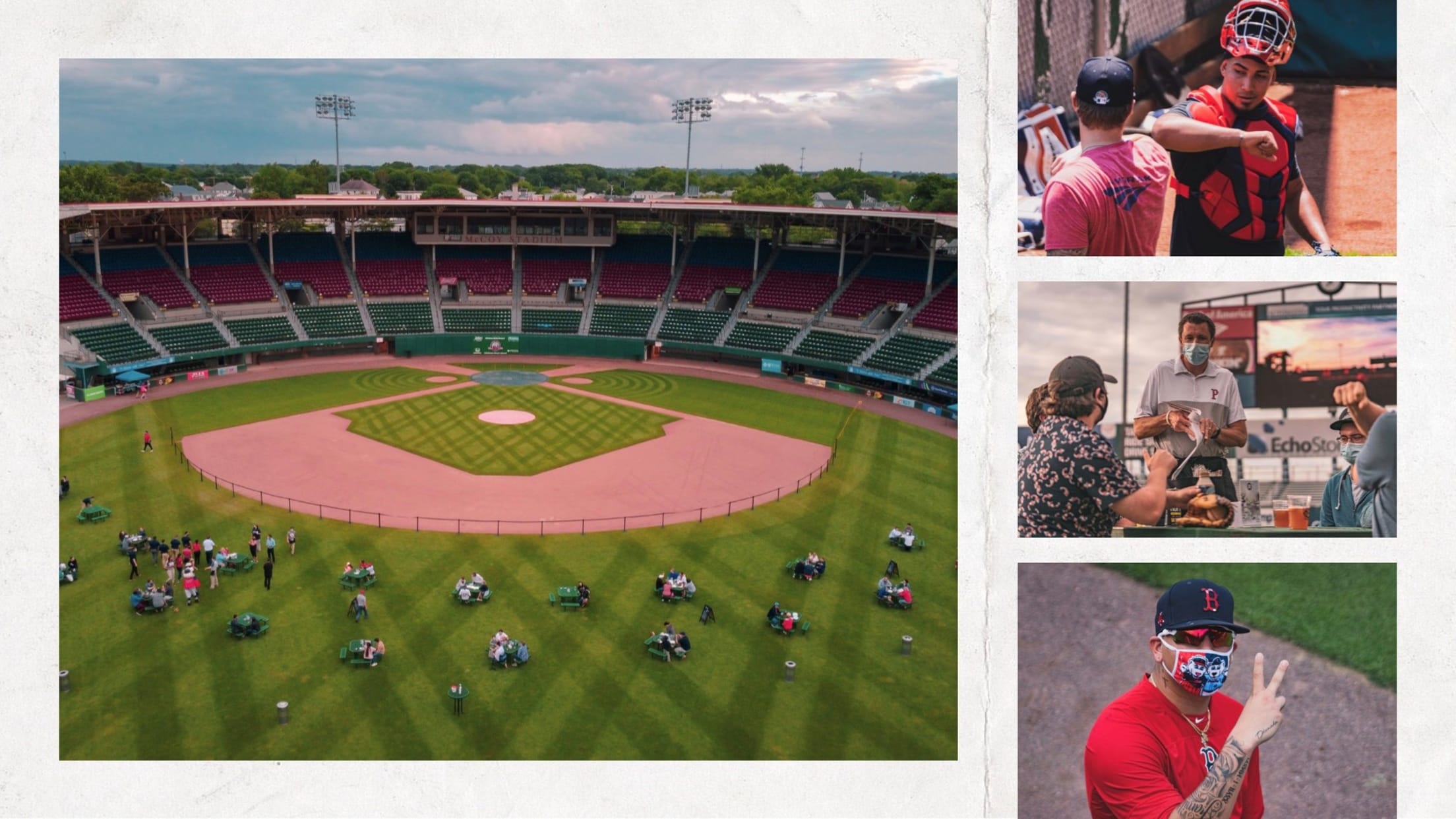 There was baseball at McCoy Stadium on Saturday. More than 5,000 people watched -- via Facebook. At first pitch, one man played the outfield. Coaches sat behind a screen, behind home plate. No white chalk extended down the baselines, and the batter's box was simply scraped in the dirt. Everyone
Minor League caps tell stories for fans
Hat enthusiasts spark conversation with choices, collections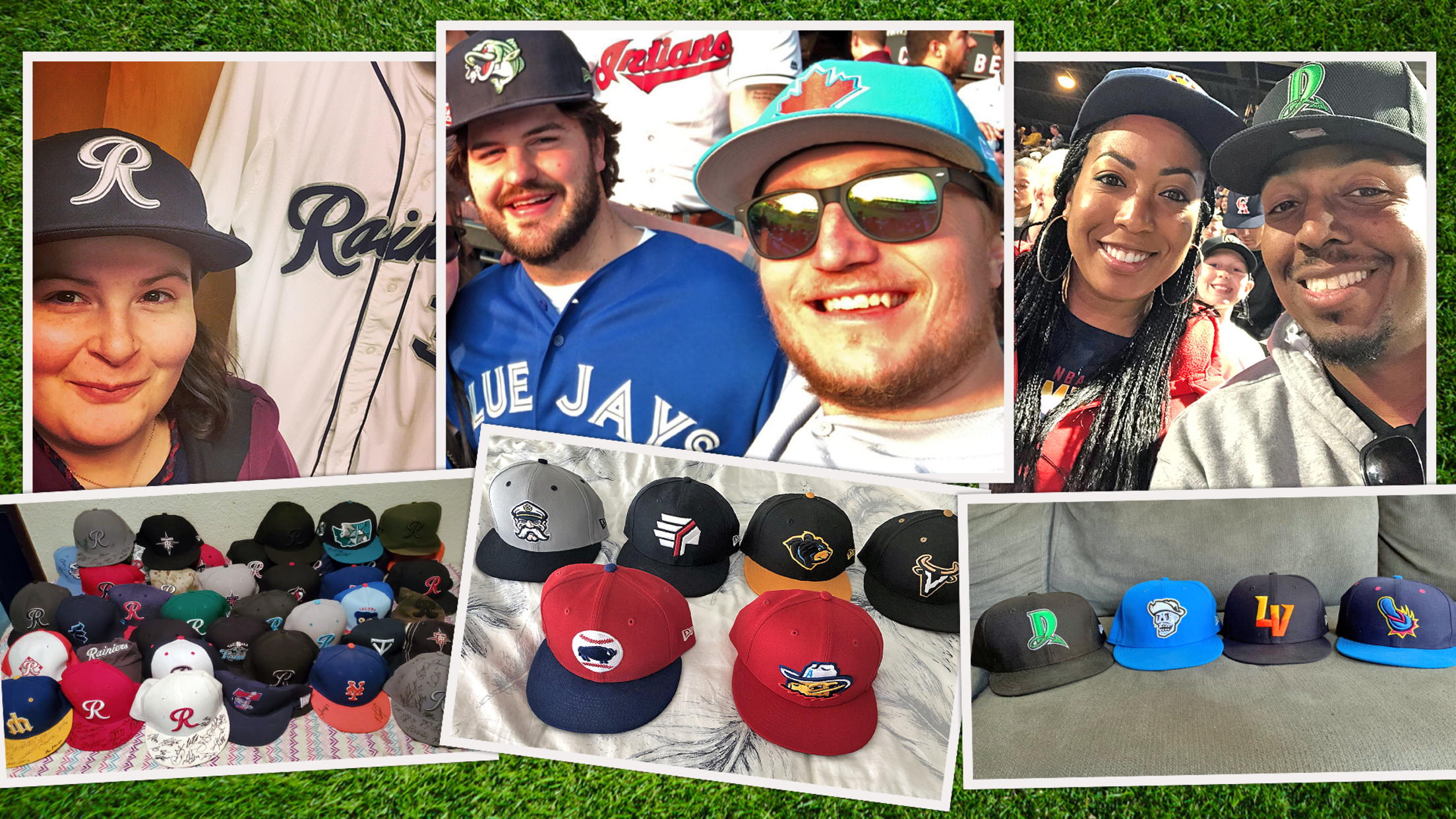 This month we're profiling Minor League Baseball fans across the country who go to impressive lengths to show their love of the game in creative ways and stay connected to their favorite teams even when the action on the field is on hold. Do you think you can stake your
The Show Before the Show: Episode 269
Bisons exec Buczkowski explains Buffalo's prep to host Blue Jays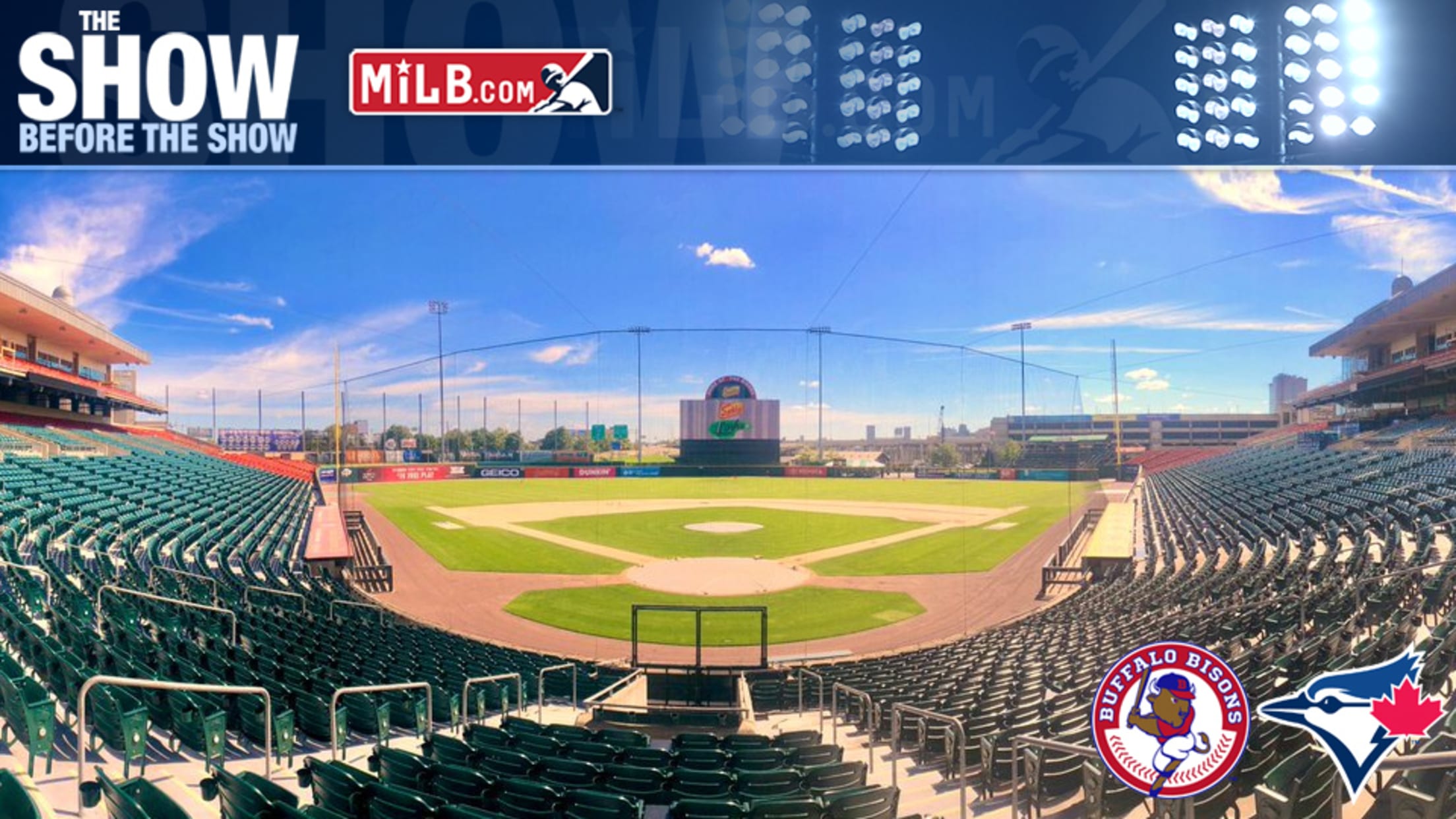 Check out the latest episode of The Show Before the Show, MiLB.com's official podcast. A segment rundown is listed below, in case you want to skip to a particular section. Like the podcast? Subscribe, rate and review "Minor League Baseball podcast" on iTunes. The podcast is also available via Spotify,
Waful left lasting impression in Central New York
Lifelong Syracuse resident, former team president was a local icon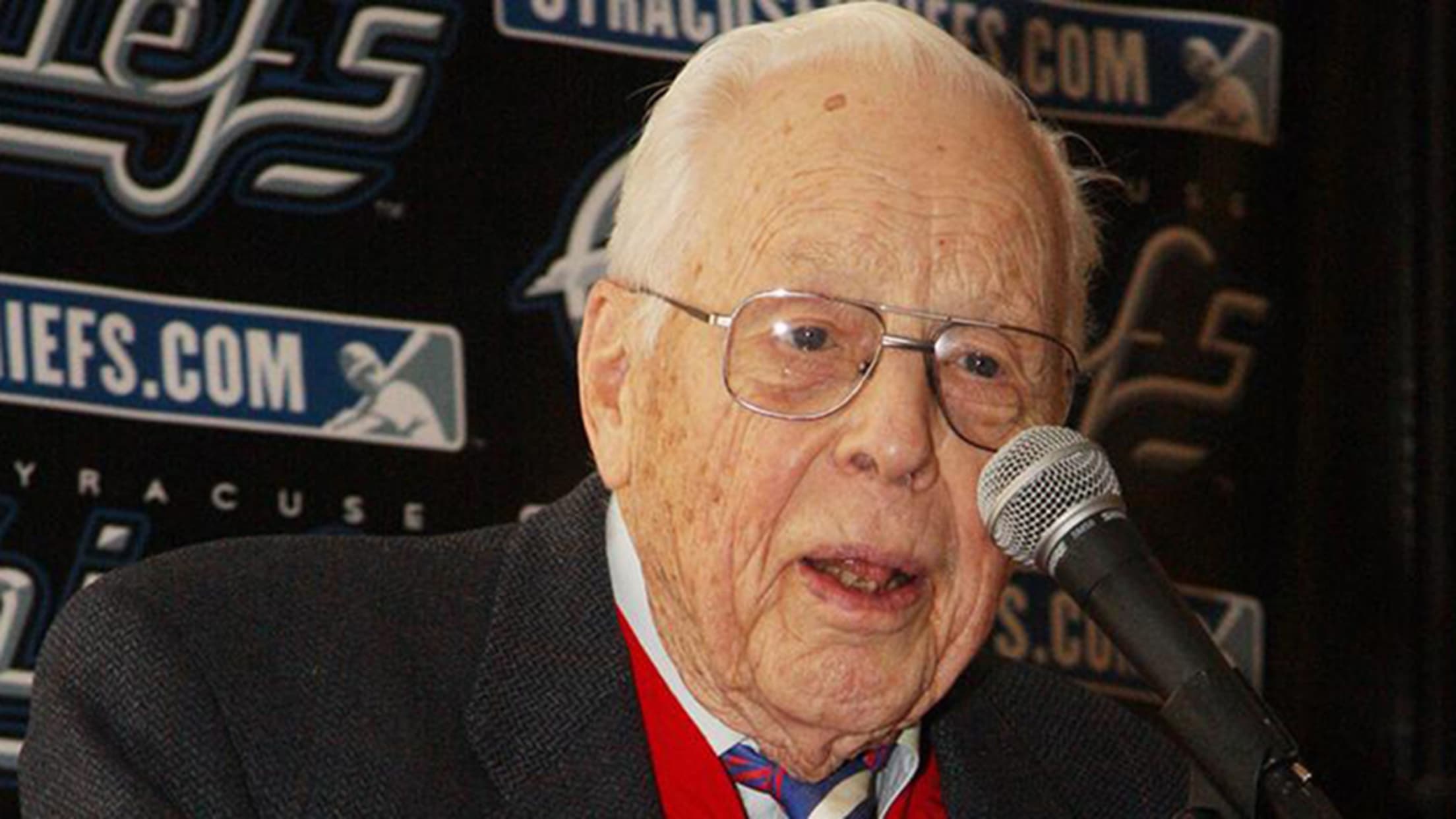 It was a life well lived and one that touched tens of thousands in the Syracuse area. When Don Waful died last September at the age of 103, he left a legacy of charity, friendship and charm that will far supersede his century on this Earth. Born in Newark, New
Toolshed: Recent noteworthy PCL seasons
Big-time power, low ERAs, 30-30 season highlight Triple-A list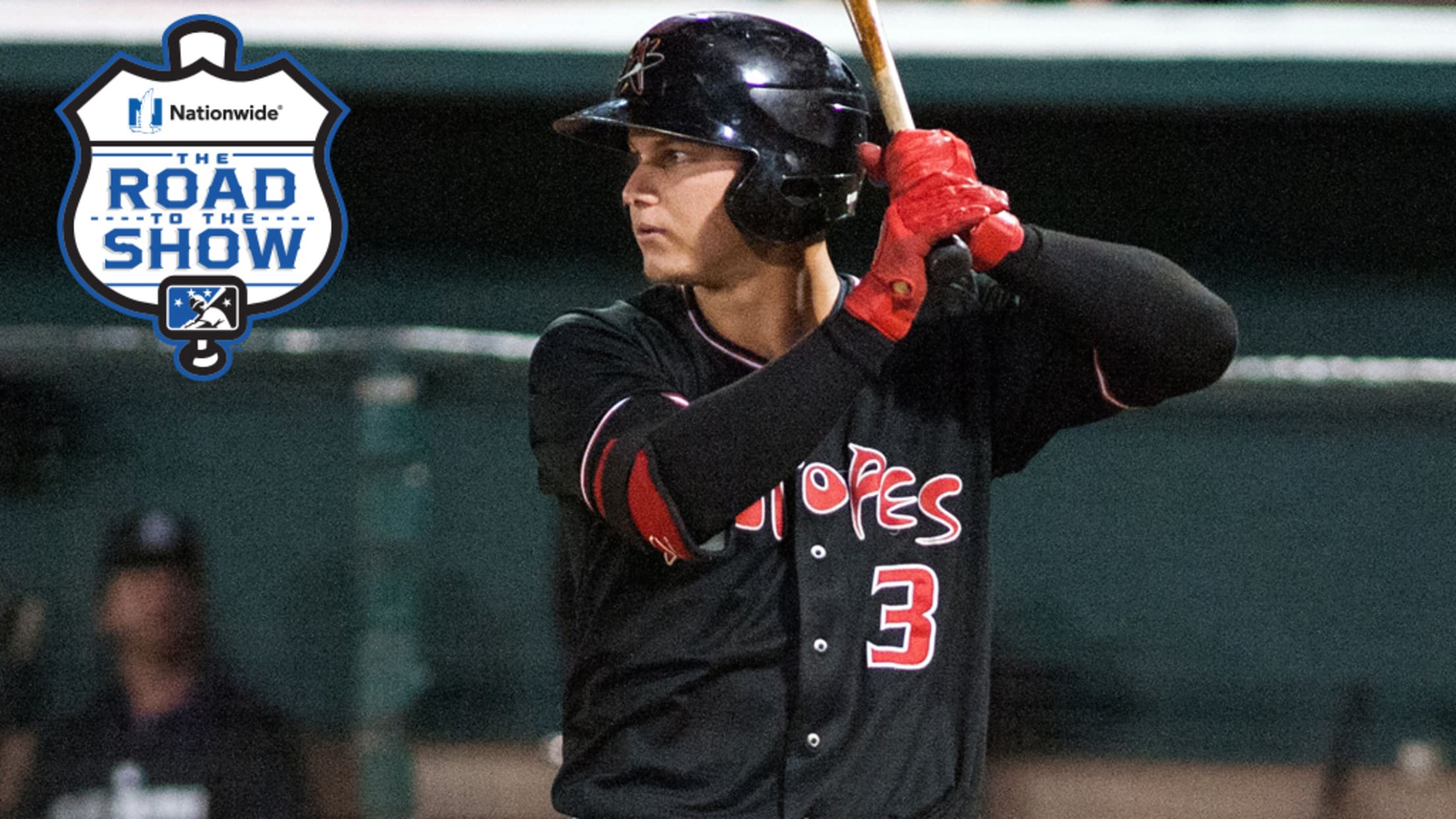 This space started honoring the short-season leagues after their respective campaigns were delayed in June. Now following the cancellation of all Minor League Baseball in 2020, we're turning it into an appreciation of the full-season circuits as well. In the coming weeks, Toolshed is revisiting the 10 most notable individual
Blue Jays to use Buffalo as 2020 home
Triple-A park to host Major League club for majority of home games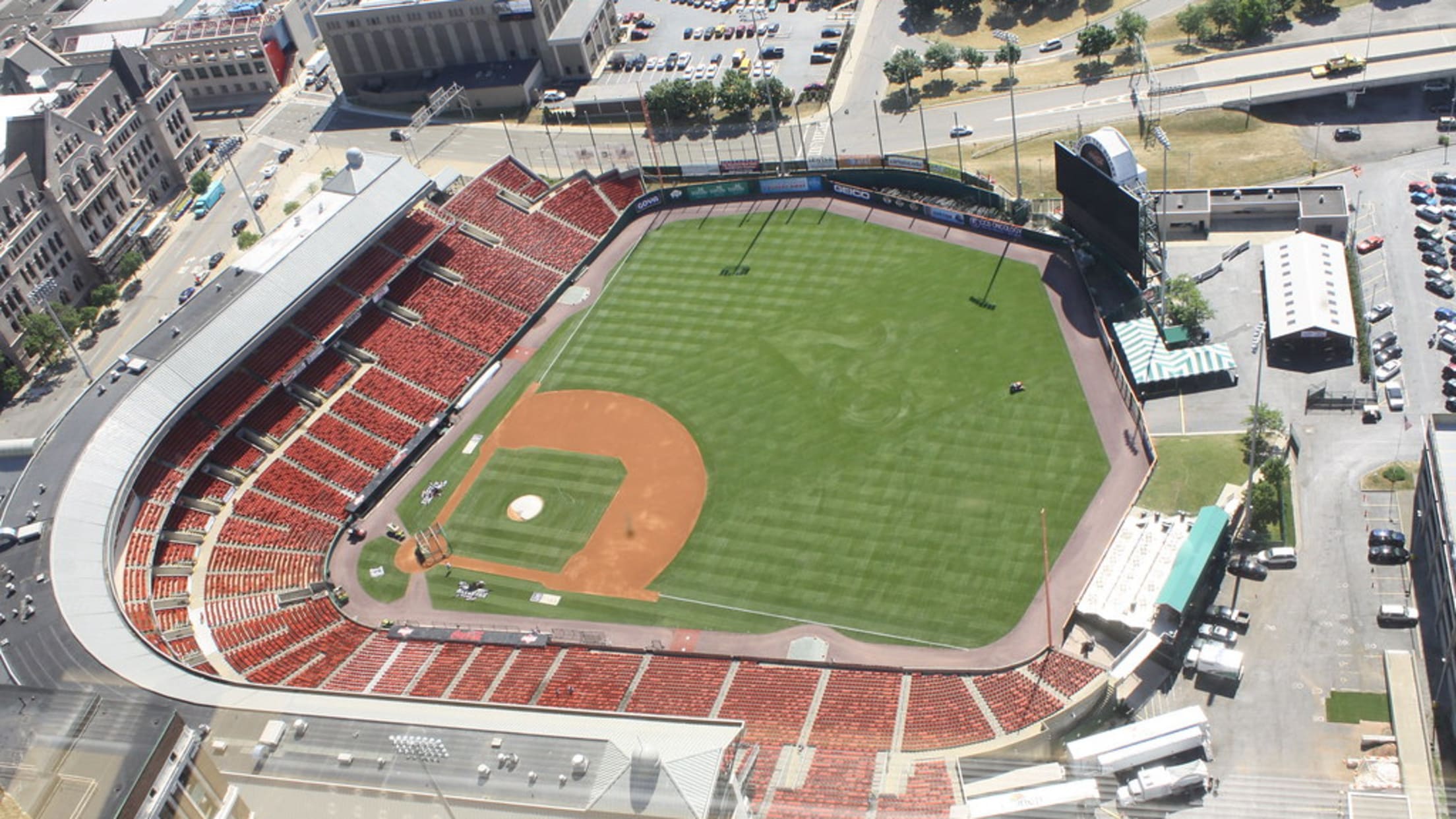 Major League Baseball is coming to a Minor League ballpark. The Toronto Blue Jays will use Triple-A Buffalo's Sahlen Field for a majority of its 30 home games during the 2020 season, the Major League club officially announced Friday. The decision came after the Canadian government did not grant the
Crooked Numbers: Looking back at the weirdness
A rollicking compendium of strange-but-true on-field occurrences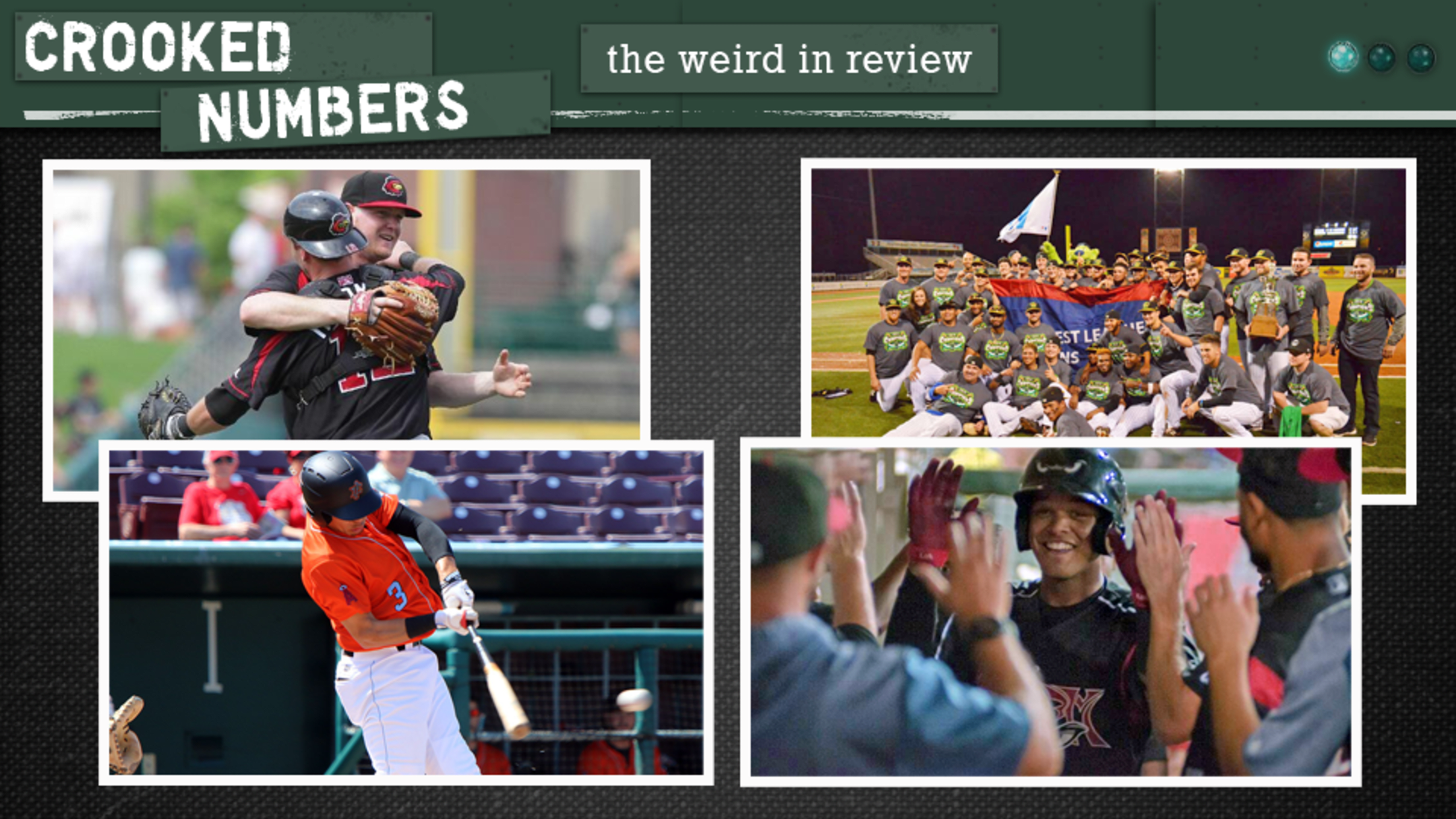 One of the greatest things about baseball -- perhaps the very best thing -- is that you never know when you're going to see something that you've never seen before. Every pitch, every swing and every moment is imbued with the potential of the unprecedented. That's where Crooked Numbers comes
Chihuahuas lend helping hand to El Paso nonprofits
With new program, team, staff find way to give back to community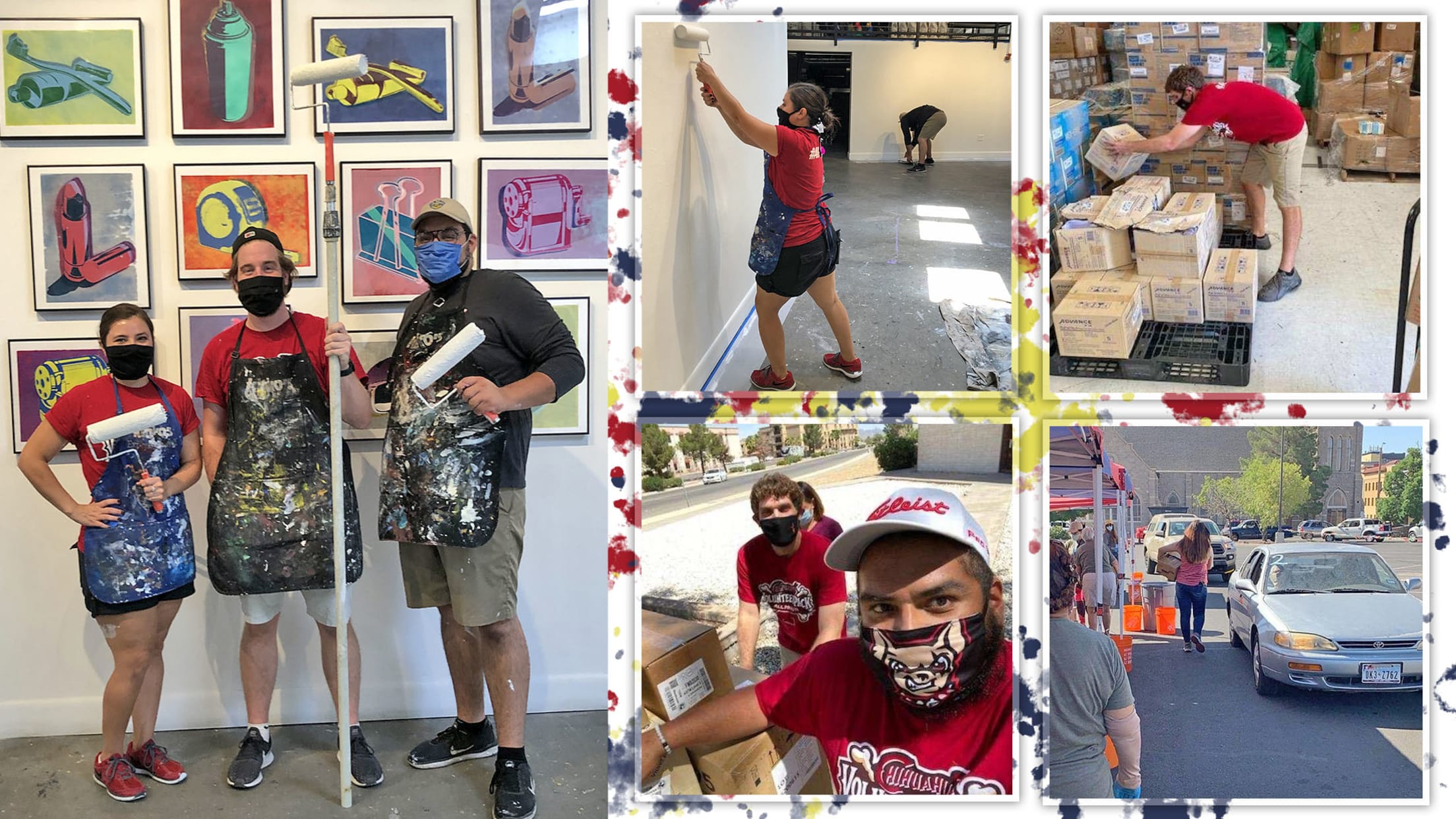 Brad Taylor was not worried about a lack of responsiveness when he asked his fellow El Paso Chihuahuas employees to volunteer for the community during this pandemic. No, he knew that they were hankering to pitch in however they could. "They jumped at the opportunity to help and realized it
Sutter Health Park and River Cats to host Giants Taxi Squad
2020 Minor League season cancelled but baseball still to be played in Sacramento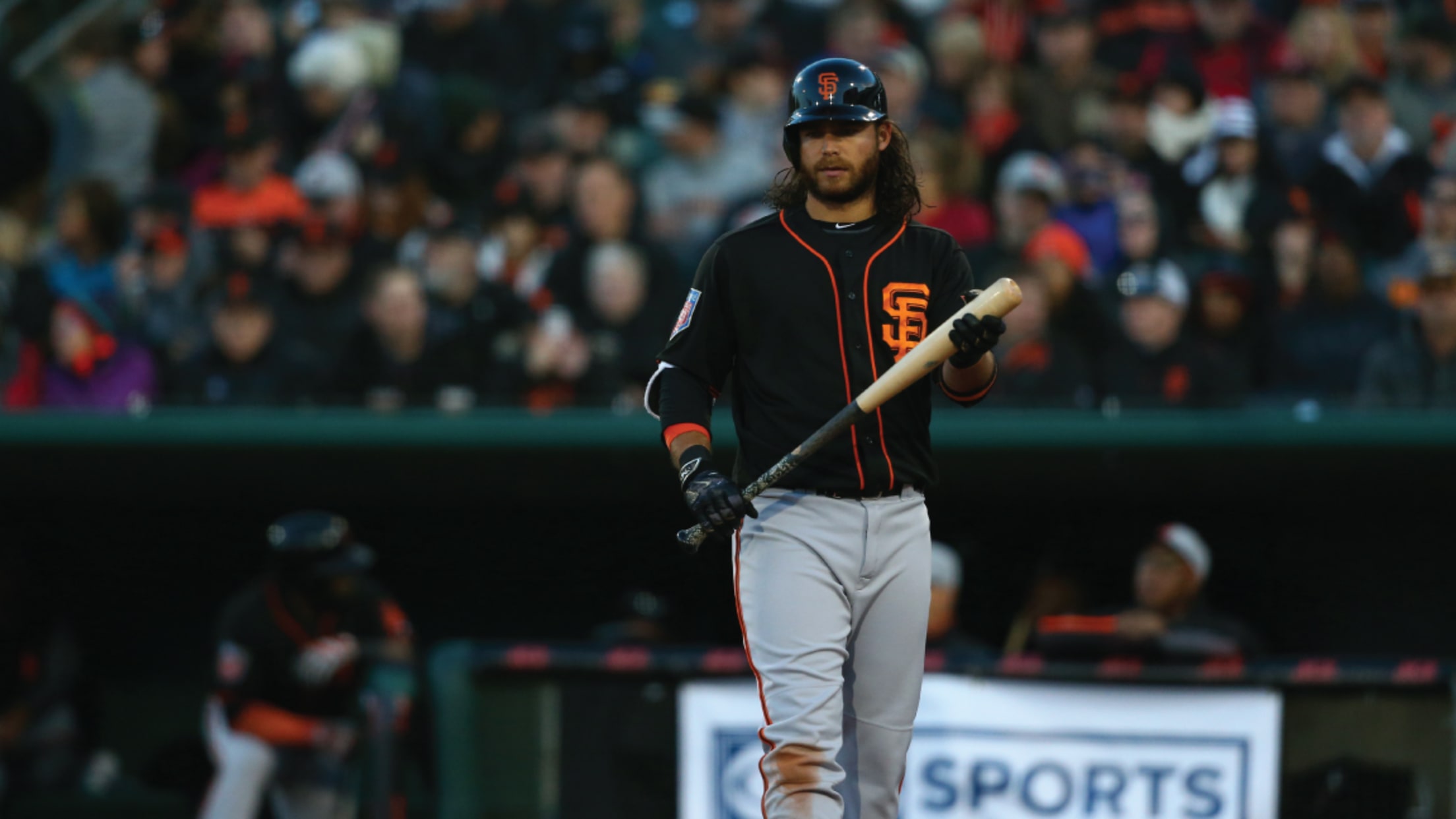 West Sacramento, Calif. – Recently, Minor League Baseball (MiLB) announced that Major League Baseball (MLB) would not be providing its affiliated Minor League teams with players for the 2020 season. As a result, the minor league baseball season was officially cancelled. The Sacramento River Cats will have to wait until
Toolshed: Recent noteworthy IL seasons
Top prospects Acuña, Moore, Guerrero dominated Triple-A loop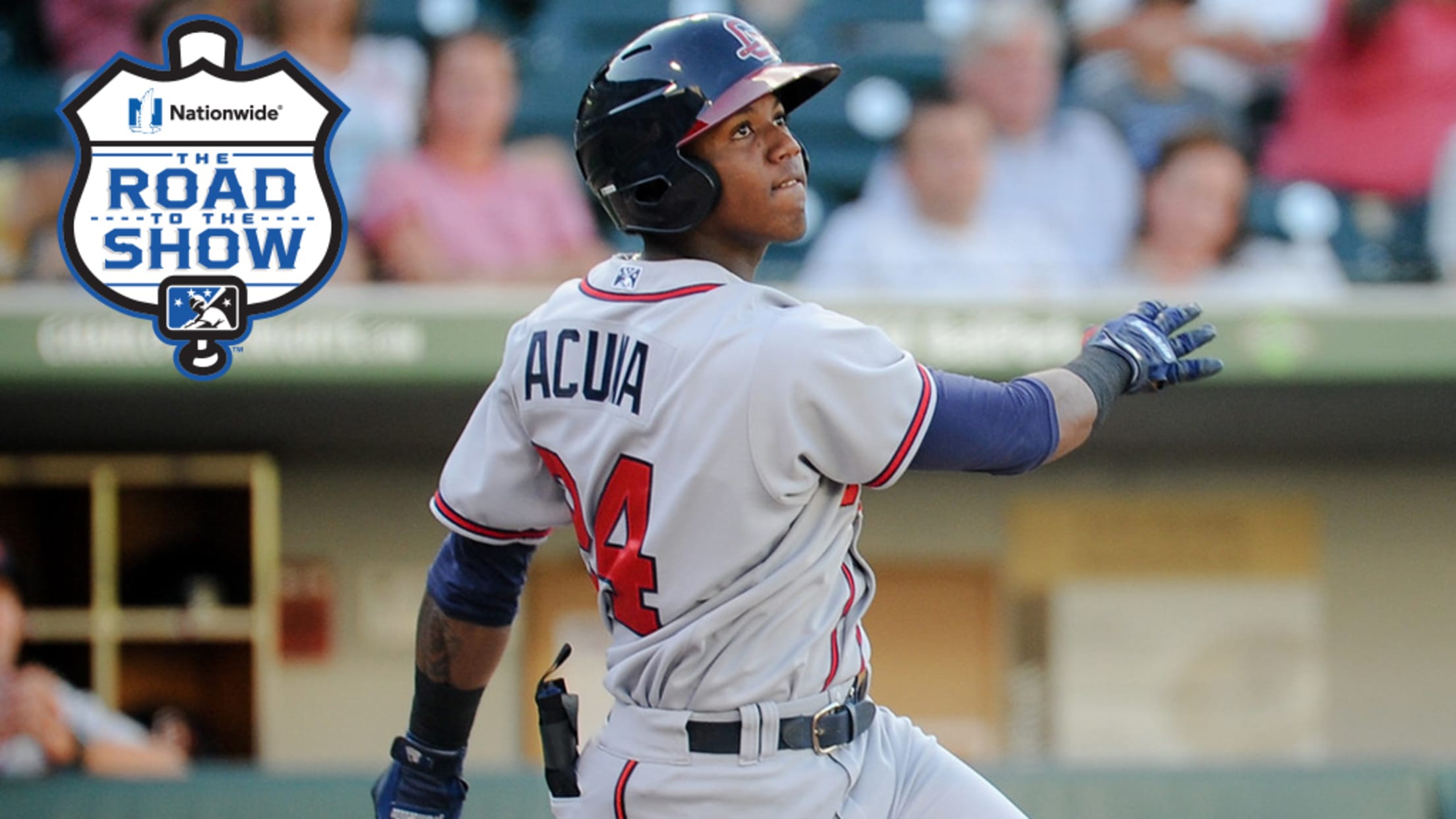 This space started honoring the short-season leagues after their respective campaigns were delayed in June. Now following the cancellation of all Minor League Baseball in 2020, we're turning it into an appreciation of the full-season circuits as well. In the coming weeks, Toolshed is revisiting the 10 most notable individual
Fans share what MiLB means to them
Minors have given families, friends moments to cherish
The question was simple. The answers were anything but. After it was revealed two weeks ago that this would be the first year without Minor League Baseball since 1901, we took to Twitter to ask, "What does Minor League Baseball mean to you and your loved ones?" In hundreds of
MiLB teams celebrate 2020 invincibility
'Undefeated' T-shirts put positive spin on difficult times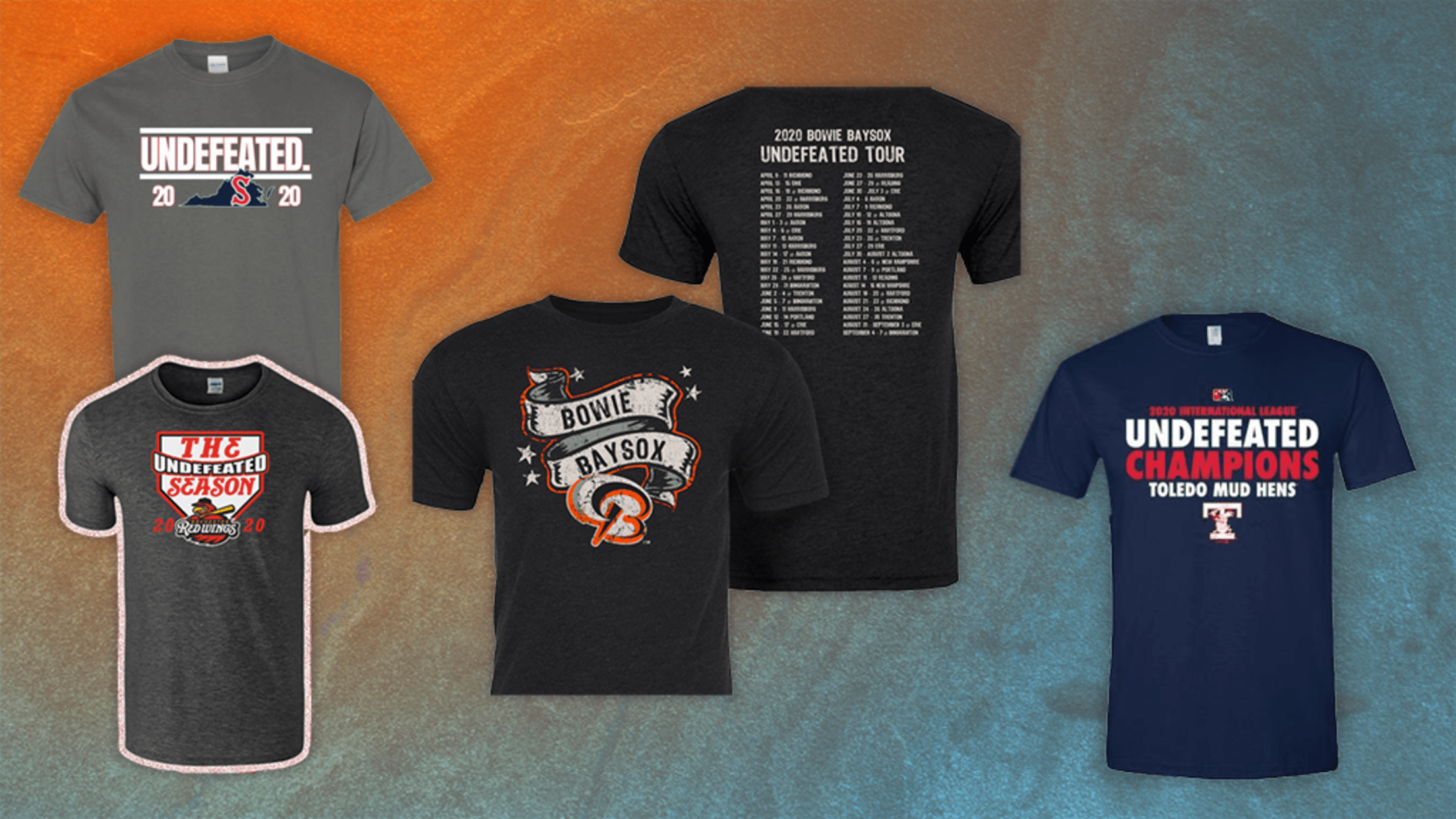 At 5 p.m. on June 30, the news that many had feared finally became official: there would be no 2020 Minor League Baseball season. Amid the immediate and inevitable outpouring of sadness for the present and anxiety for the future, the Bowie Baysox found a silver lining. The Baysox, the
The Road to The Show™: Nate Pearson
Young hurler has inched closer to leaving Jays nest for the bigs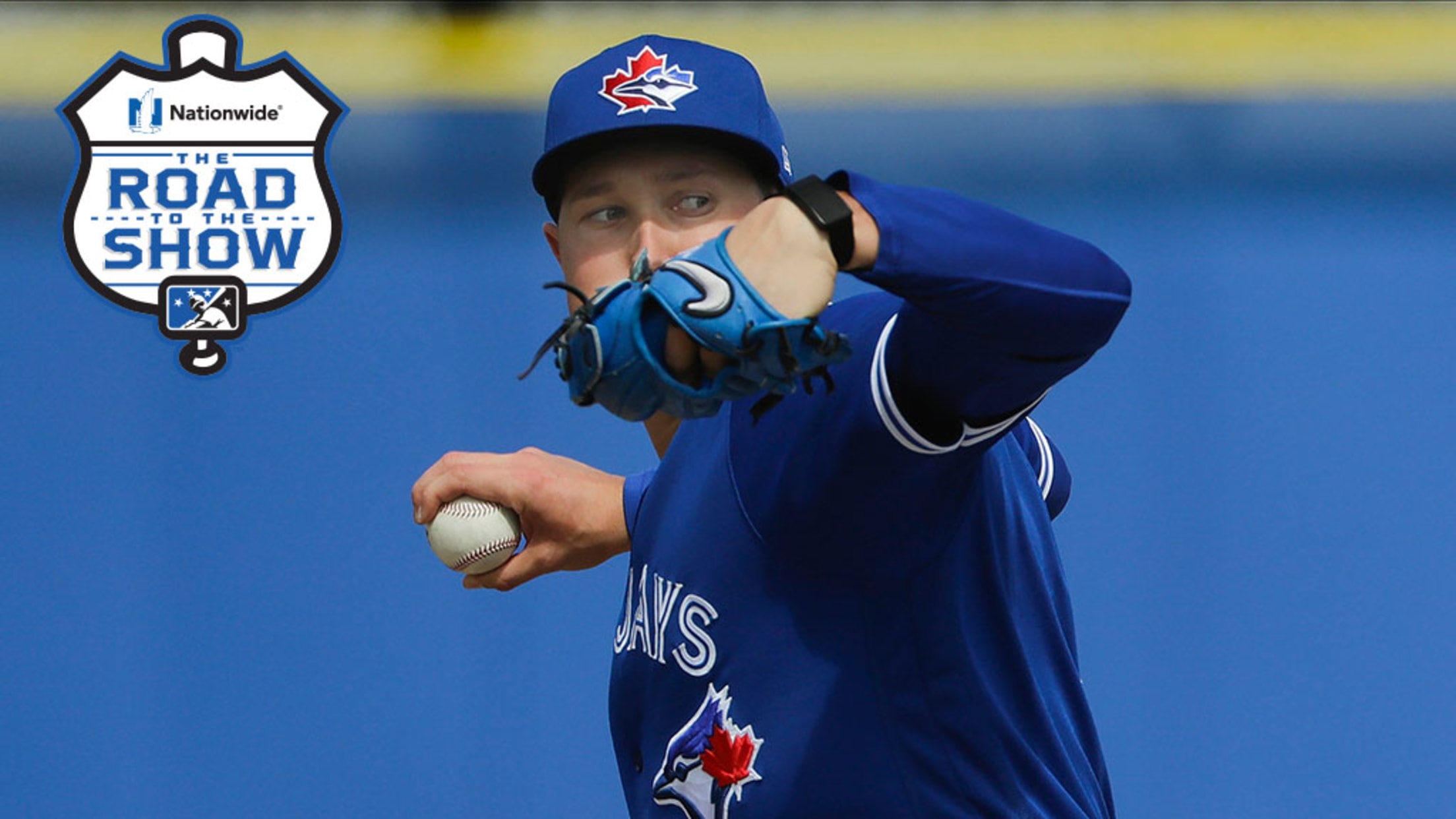 Each week, MiLB.com profiles an elite prospect by chronicling the steps he's taken to reach the brink of realizing his Major League dream. Here's a look at Jays right-hander Nate Pearson. Toronto's top prospect is a prime example why wins and losses are a devalued statistic to many, particularly in
Nats third base job belongs to Kieboom
Top prospect gets nod from Martinez to succeed Rendon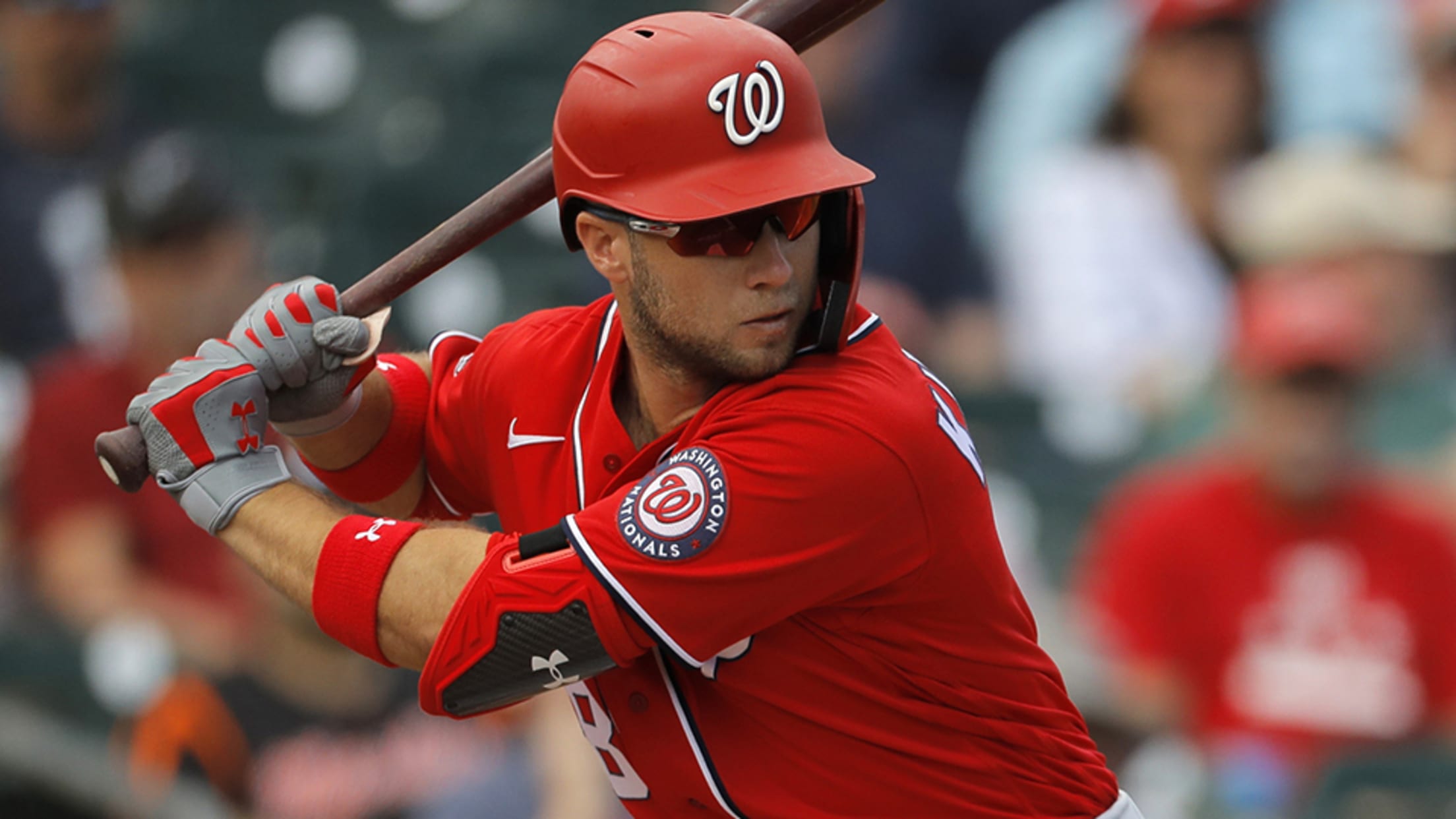 Players have been in Summer Camp for two days, but Carter Kieboom already has earned the Nationals' third base job. Manager Dave Martinez announced Saturday that the team's top prospect will replace Anthony Rendon -- who signed as a free agent with the Angels last December -- when the Nationals
Shots in the dark: MiLB fireworks memories
As the Fourth looms, scribe shares his pyrotechnic recollections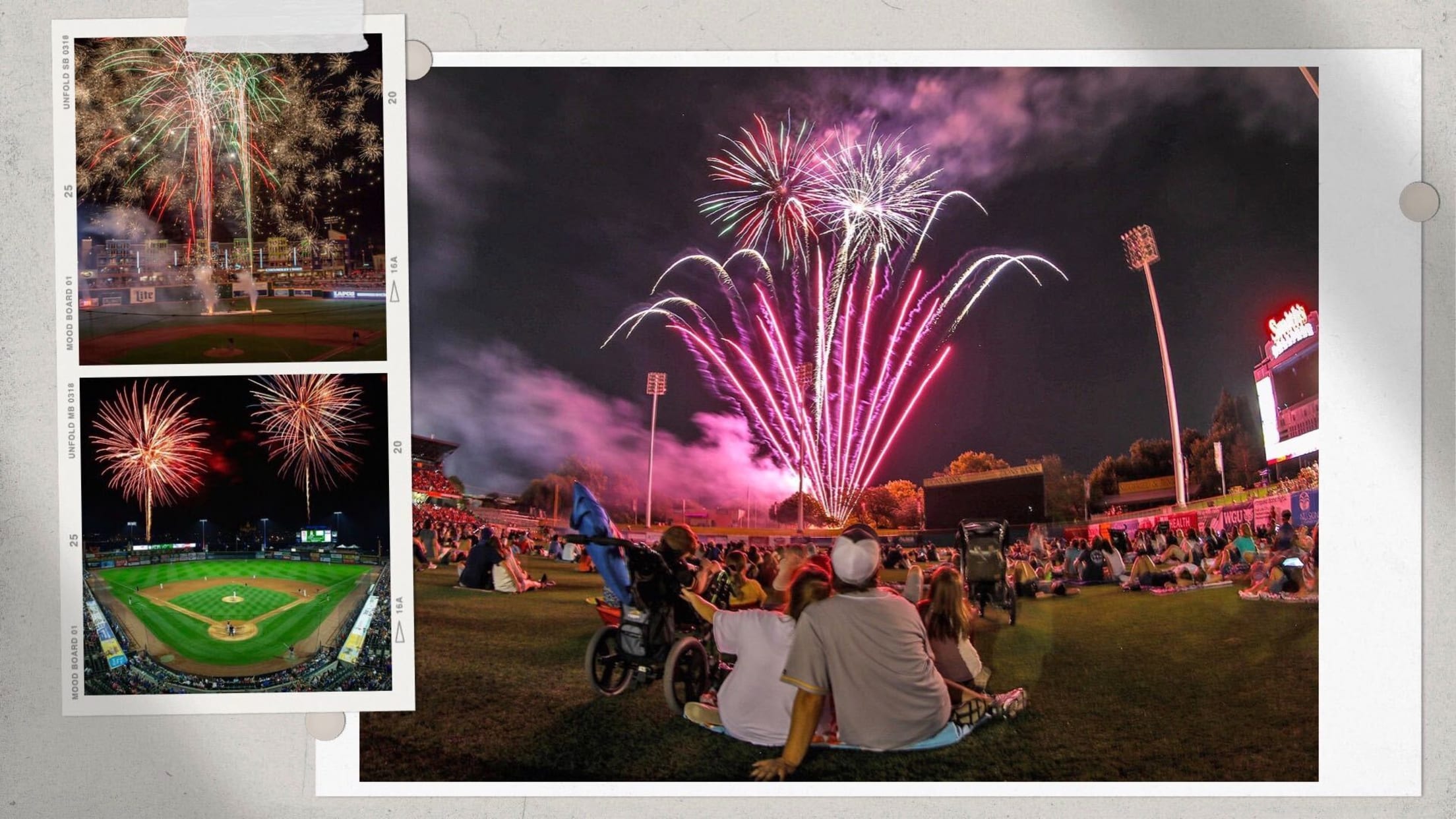 The most popular promotion in Minor League Baseball? Year after year, the answer is the same -- fireworks. Absurd bobbleheads and regional food-based theme nights might get all the attention, but fireworks are the backbone of promo schedules. Friday Night Fireworks are a common occurrence at all levels of play,
Reds' Gutierrez suspended for 80 games
Dodgers' Aleaziz, Idrogo and Twins' Rosario also receive bans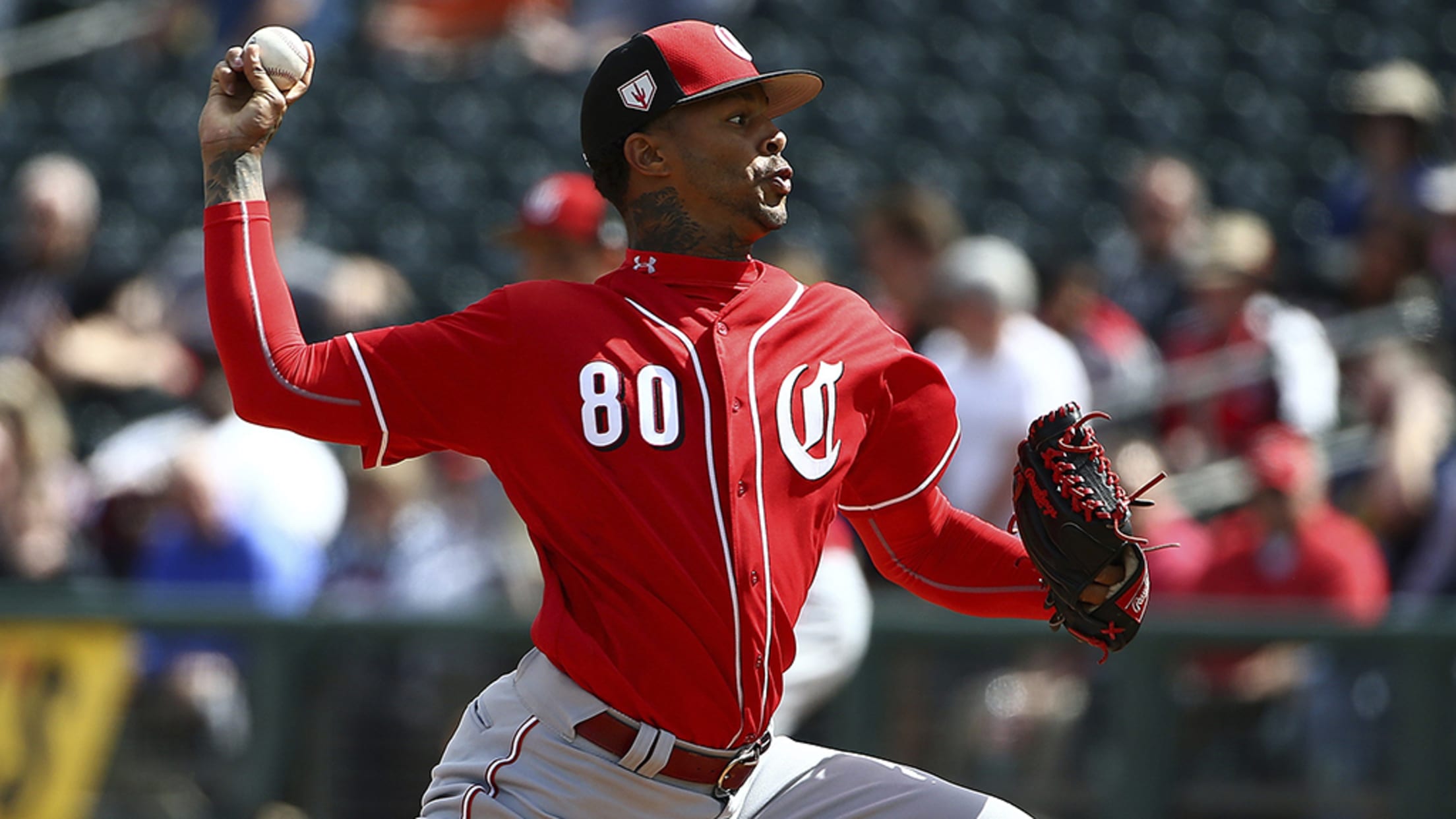 Vladimir Gutierrez was one of four Minor Leaguers suspended for violating the Minor League Drug Prevention and Treatment Program, Major League Baseball announced Sunday. The No. 15 Reds prospect received an 80-game suspension after he tested positive for the performance-enhancing substance Stanozolol. Dodgers prospects Reza Aleaziz and Juan Idrogo and
Toolshed: What MLB's return means for prospects
How 60-man player pools, early expanded rosters will affect youth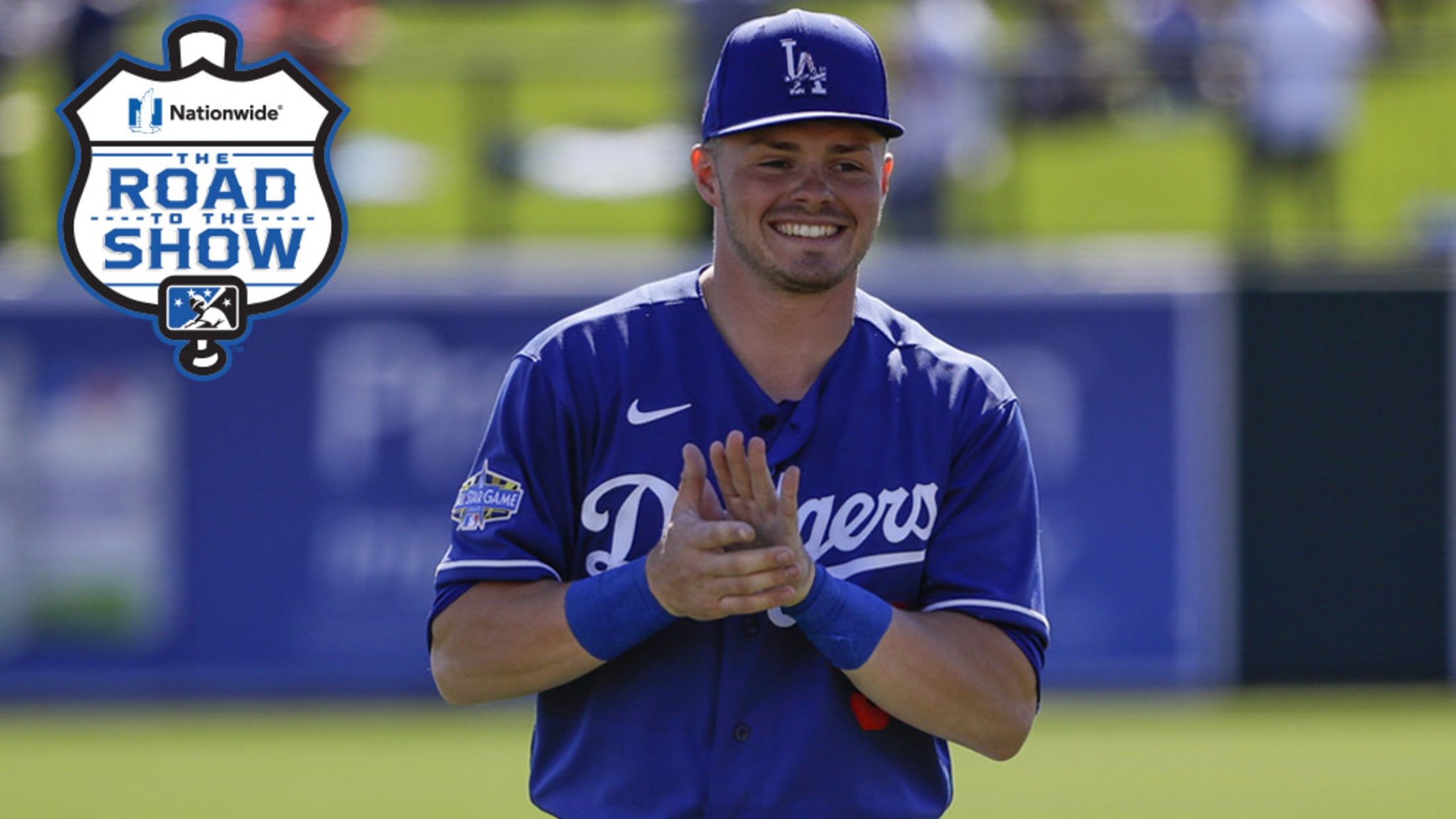 We have at least some answers about Major League Baseball's planned return after the league announced this week it will adhere to the March 26 agreement and pay players prorated salaries for a 60-game schedule set by Commissioner Rob Manfred. We have the when. July 1 for pitchers and catchers.