Vargas Extends Streak to 24 in Aces Loss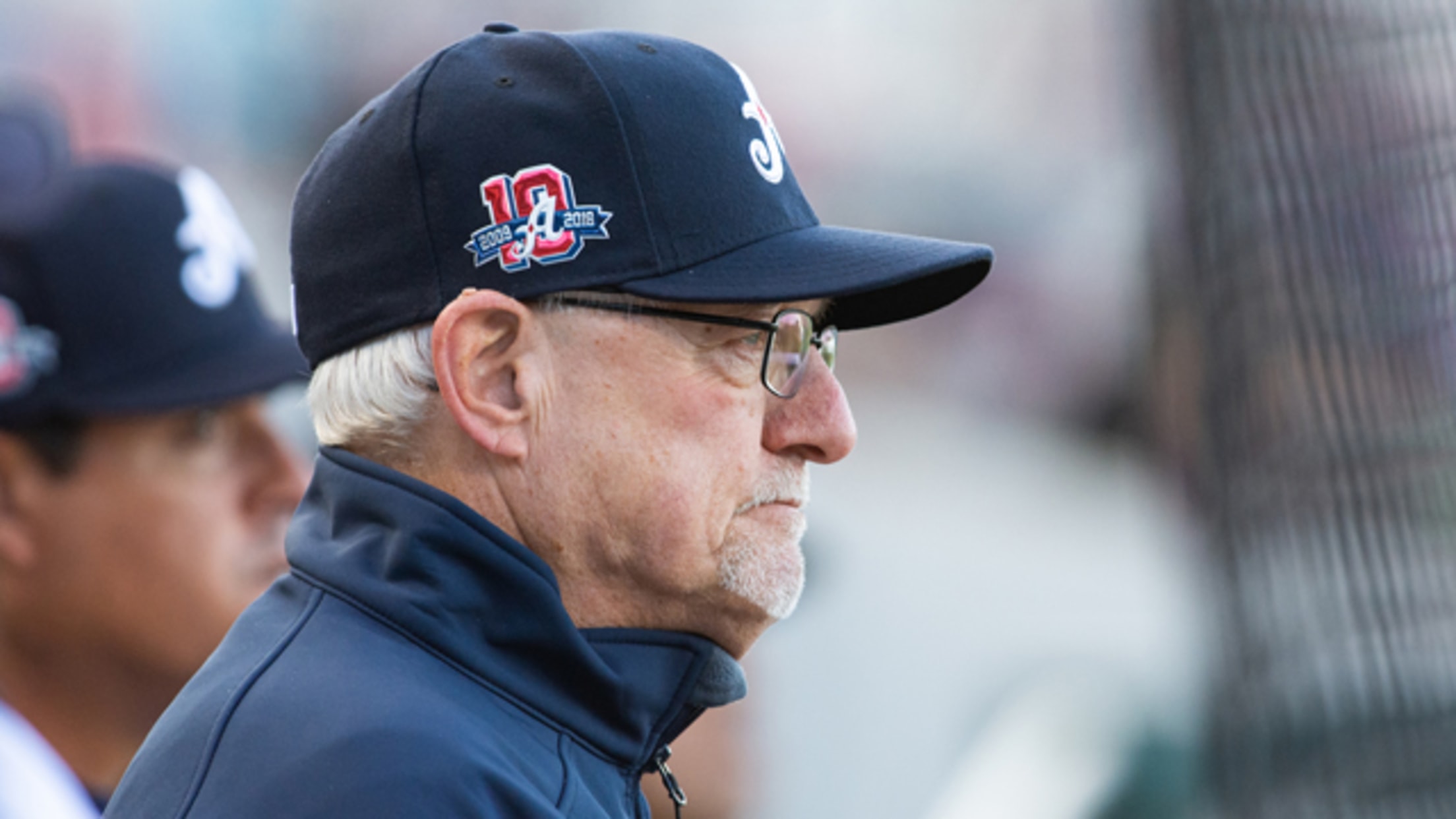 New Orleans, LA - Ildemaro Vargas extended his season-best hit streak to 24 games on Wednesday night against the New Orleans Baby Cakes. Down to what ultimately was his last at-bat, Ildemaro Vargas ripped a José Quijada fastball down the left field line for a double. 24 games is the
New Orleans, LA - Ildemaro Vargas extended his season-best hit streak to 24 games on Wednesday night against the New Orleans Baby Cakes. Down to what ultimately was his last at-bat, Ildemaro Vargas ripped a José Quijada fastball down the left field line for a double. 24 games is the longest active hit streak in the Pacific Coast League and tied Tony Abreu for second-longest hit streak in Aces history. Unfortunately for Reno, Vargas' double did not plate enough runs to give the Aces a victory. New Orleans scored eight total runs; one run in each of the first three innings, a three-spot in the bottom of the fourth, and two in the bottom of the eighth to earn the 8-0 win. Neftalí Feliz took the loss, his first as a starter in 2018. Juniel Querecuto finished 2-for-4 and eight Aces starters recorded at least one hit. Reno will square off against the Baby Cakes again tomorrow night hoping to avoid the three-game sweep.
Top Performers - Reno
• Ildemaro Vargas (1-for-4, 24-game hit streak, 2B)
• Juniel Querecuto (2-for-4)
• Jared Miller (1.0 IP, 1 H, 2 K, 0 BB)
Top Performers - New Orleans
• Eric Campbell (2-for-4)
• JB Shuck (3-for-5, R,
• Peter Mooney (2-for-4, 2 R, HR)
Tomorrow's Matchup
Notes & Information
Vargas Being Vargas: Ildemaro Vargas went 1-for-4 tonight to continue his season-best 24-game hit streak. Vargas is 41-for-104 (.390) since June 24th with 9 doubles, 18 runs scored and 11 RBI. There have only been five players in Aces history with streaks of 20+ games. Tony Abreu (24, 2011), Jake Elmore (31, 2012) Chris Owings (23, 2013), Ketel Marte (22, 2017), Ildemaro Vargas (21, 2018). In 2017, Ketel Marte went 37-for-98, .378, with nine 2B, three 3B, one HR and 16 RBI from April 29 through May 22.
Goose Egg: Tonight marked just the third time the Aces have been shutout this season. The last time the Reno offense did not score a single run was June 10th in Memphis. Reno is one of just two teams in the Pacific Coast League who has not pitched a shutout this season (Round Rock). The 8-0 win was the ninth time as a team the New Orleans Baby Cakes have accomplished this feat.